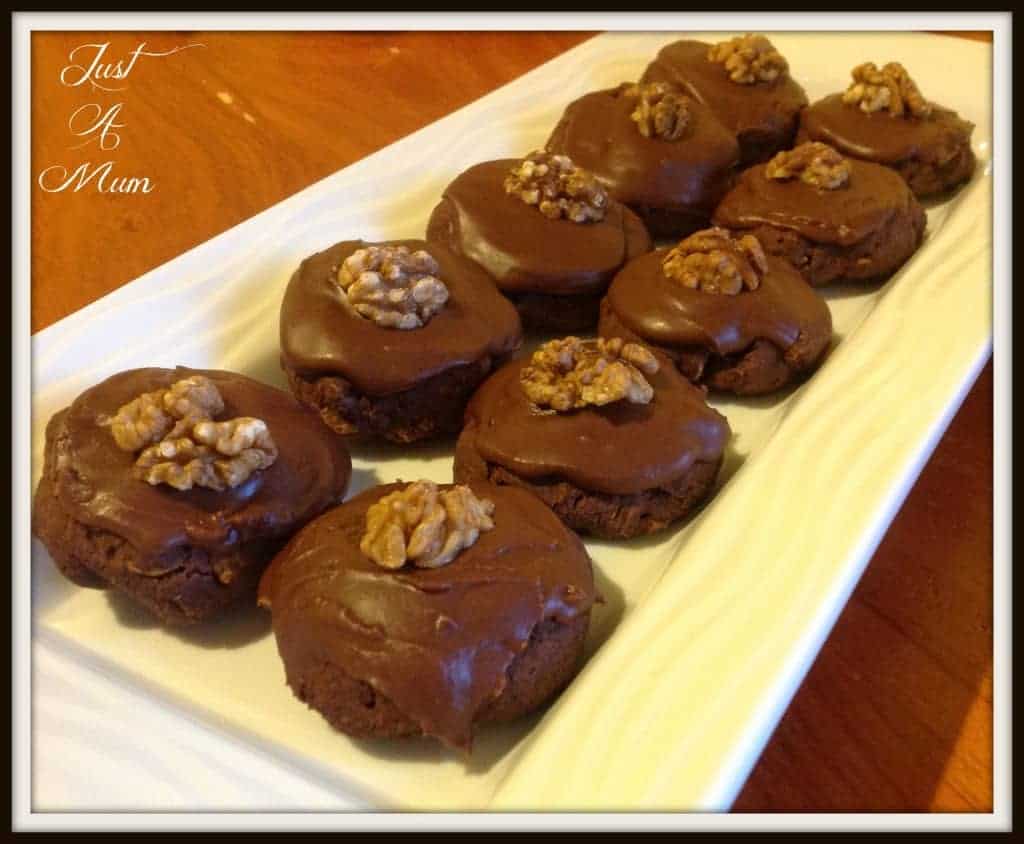 I was blessed to know my wonderful Grandma into my early 20′s until she passed from Cancer. She was a Wife to a Sheep Farmer, a Mother to seven, a Grandma to 21 and by now would be a Great Grandma to lots & lots of Great Grandchildren!
She was very special to me and some of the fondest memories I have of her are baking and preparing meals for her family & grandchildren and I am delighted to have many of her recipes, passed on by my Mum who was her eldest daughter.
It is not until you go to write up a recipe that you think about the name of the thing you are needing to write about – Afghans. Hmmmm interesting name for a biscuit! There is little to no helpful information online about where it got its name but in the USA they call their blankets or throws Afghans. I digress……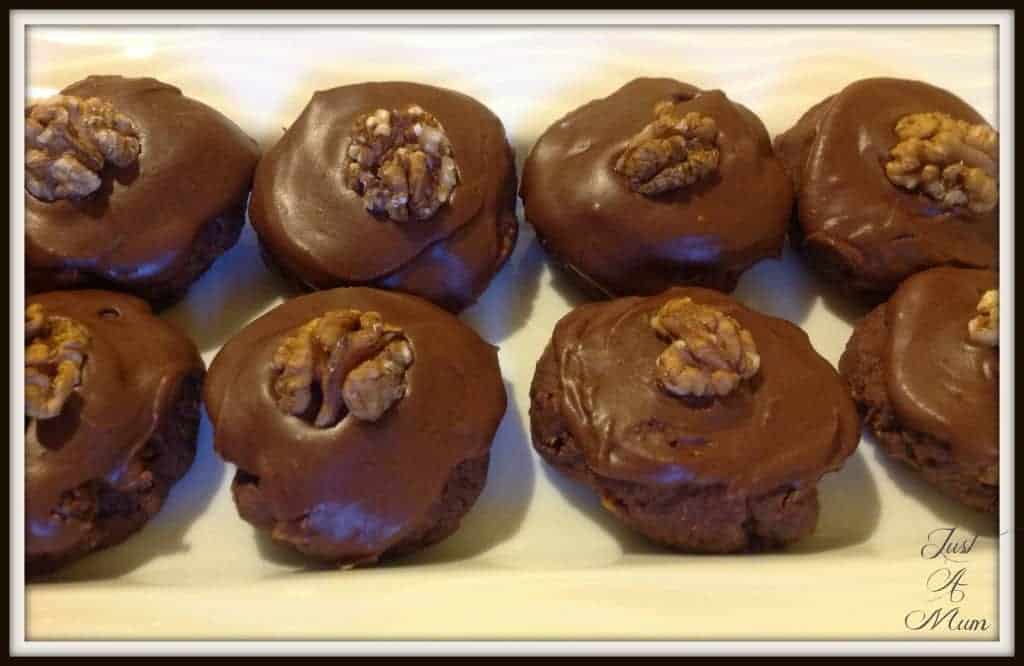 There are several theories – some that it looks like the mountainous regions of Afghanistan, others that it was created during a time of an Afghan war – but one thing is for sure – this is a well loved and much made biscuit in New Zealand which has been around for nearly  80 years! Unlike traditional cookies it contains very little sugar compared to the butter content, but this is made up for with the sweet icing and the addition of a walnut half on top – such a traditional cookie prepared in a very traditional way. There are few variations around – some with no vanilla, some with coconut etc but I like to keep to this recipe from my Grandma – it is lovely, not too crumbly and delicious!

Grandma's Afghan Biscuits
Ingredients
200 grams Butter - softened or melted
½ Cup White Sugar
1¼ Cups Flour
¼ Cup Cocoa
1 teaspoon Vanilla
2 Cups Cornflakes - 60g (or you can use two weetbix)
Icing
1½ Cups Icing Sugar
1 heaped Tablespoon Cocoa
1 teaspoon vanilla
1 teaspoon melted butter
1-2 TBSP Water
18 Walnut Halves
Method
Preheat oven to 180C (350F)
Prepare an oven tray by greasing - or as I do lightly spraying with cooking spray and covering in baking paper
Cream Butter & Sugar for 4-5 minutes until creamy
Add flour, cocoa & vanilla and mix well
Add cornflakes and lightly combine.
Take tablespoon sized amounts and roll into balls spread evenly on the tray
Lightly flatten with your fingers.
Bake for 12 minutes - they will be soft when they come out of the oven
Allow to stand for 5 minutes before transferring to a wire rack to cool completely
To prepare your icing - in a medium bowl combine icing sugar, cocoa, vanilla & melted butter and mix
Slowly add the water a little at a time until the desired consistency is reached. If you accidentally add too much water just add a little icing sugar.
Ice the biscuits and finish with a walnut half.
Store in an airtight container for 3-4 days.

This is such a New Zealand favourite – I would love to hear of my overseas friends trying it out on their friends and family. If you do send me a photo of anything you bake on my website to my email justamumnz@gmail.com or pop a pic up on my Facebook page –
www.facebook.com/justamumnz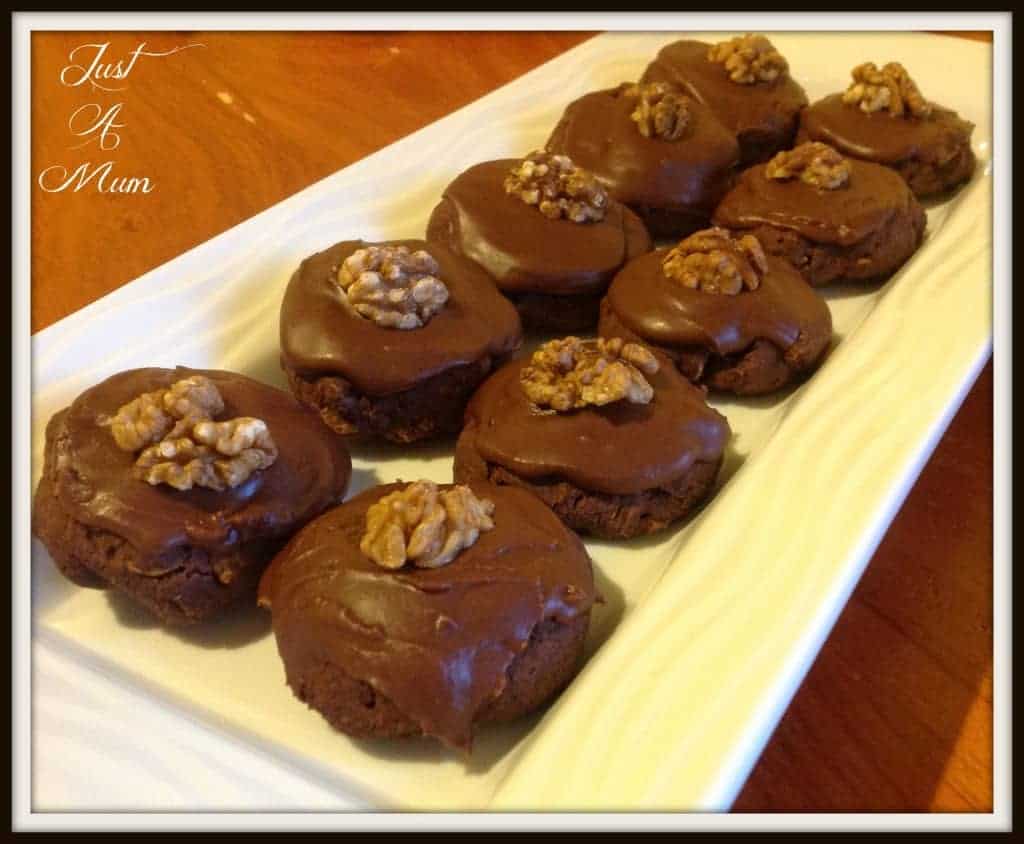 Thank you so much for stopping by to check out this easy delicious recipe from my family to yours.
Happy Baking!
Anna 🙂