I love getting ideas from my followers and so often when I share my Afghan Biscuit recipe I get told to turn it onto an Afghan Biscuit Slice – so here we go!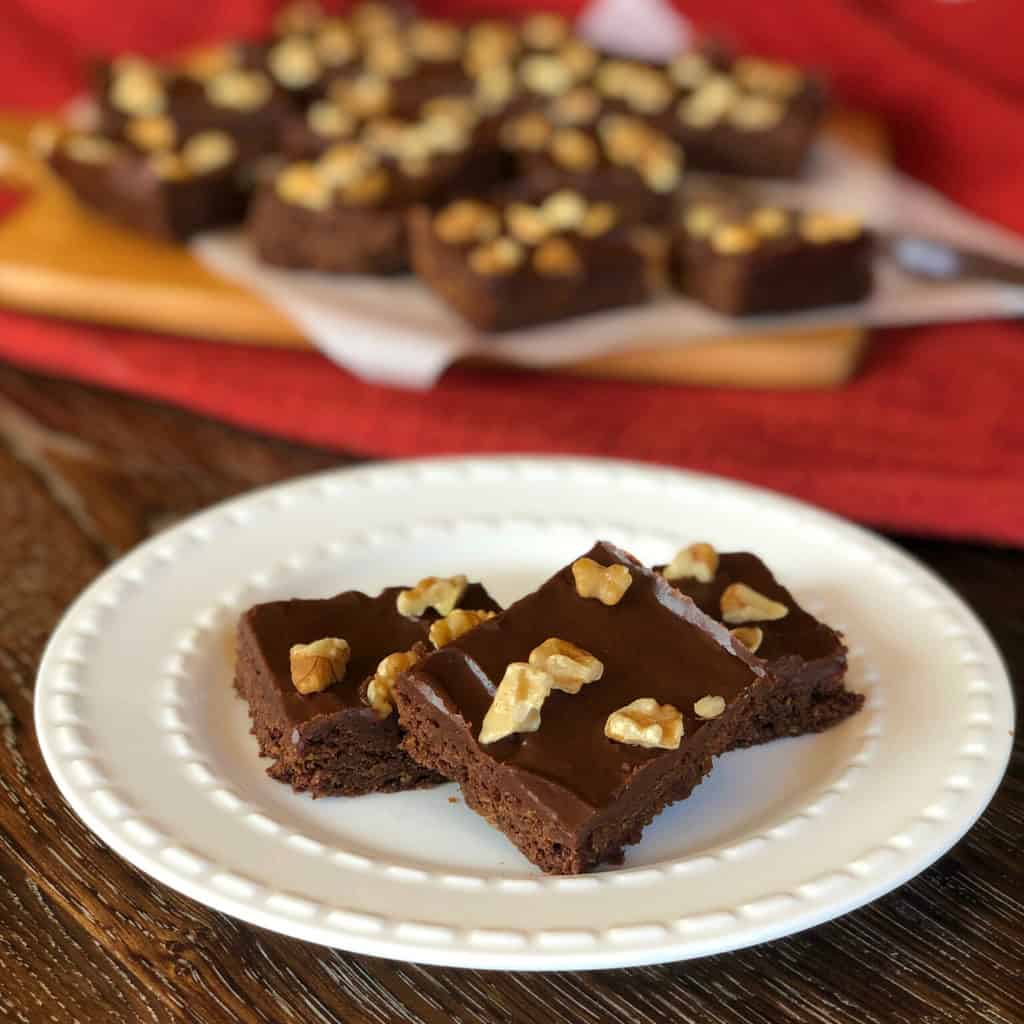 Many biscuit recipes are great made into slices, they become like one big cookie and are delicious. These are no exception. The best bit of course is that there is no rolling! Biscuits and cookies are so easy to make, but the rolling time can be tedious – this takes that out of the equation!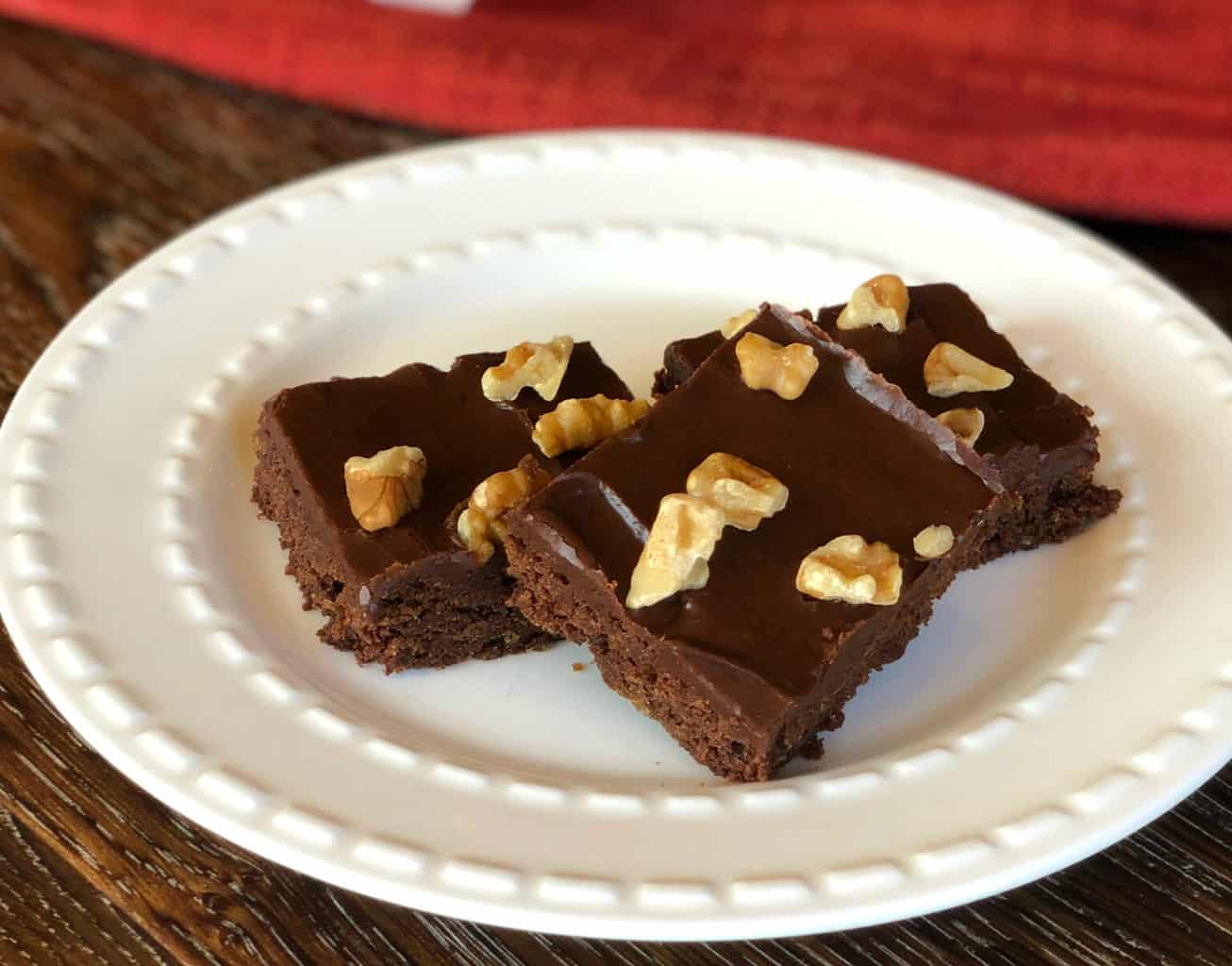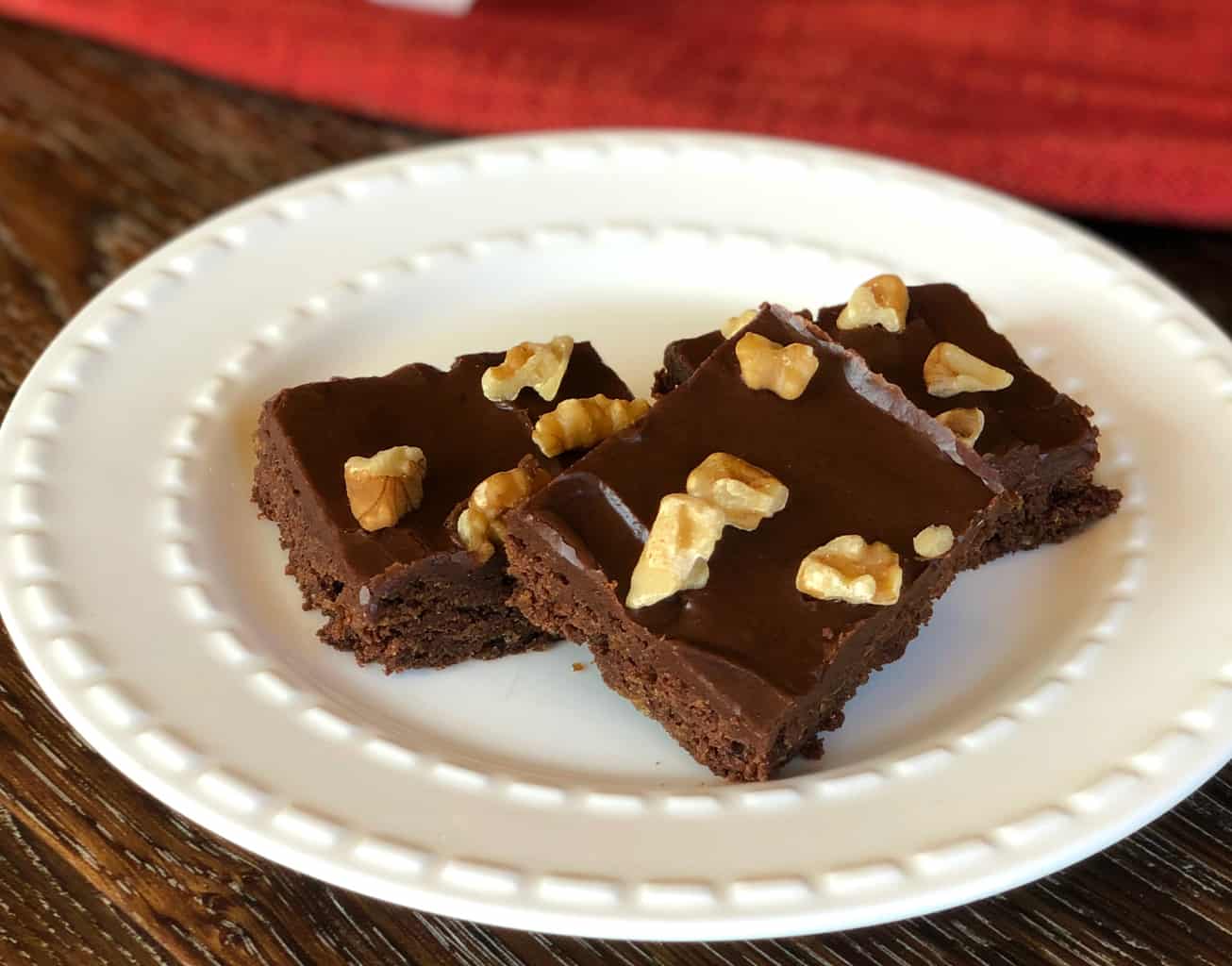 People often wonder where the name came from for these biscuits, they are a Kiwi staple! There are several theories – some that it looks like the mountainous regions of Afghanistan, others that it was created during a time of an Afghan war, some in reference to the colour – but one thing is for sure – this is a well loved and much made biscuit in New Zealand which has been around for 80 years!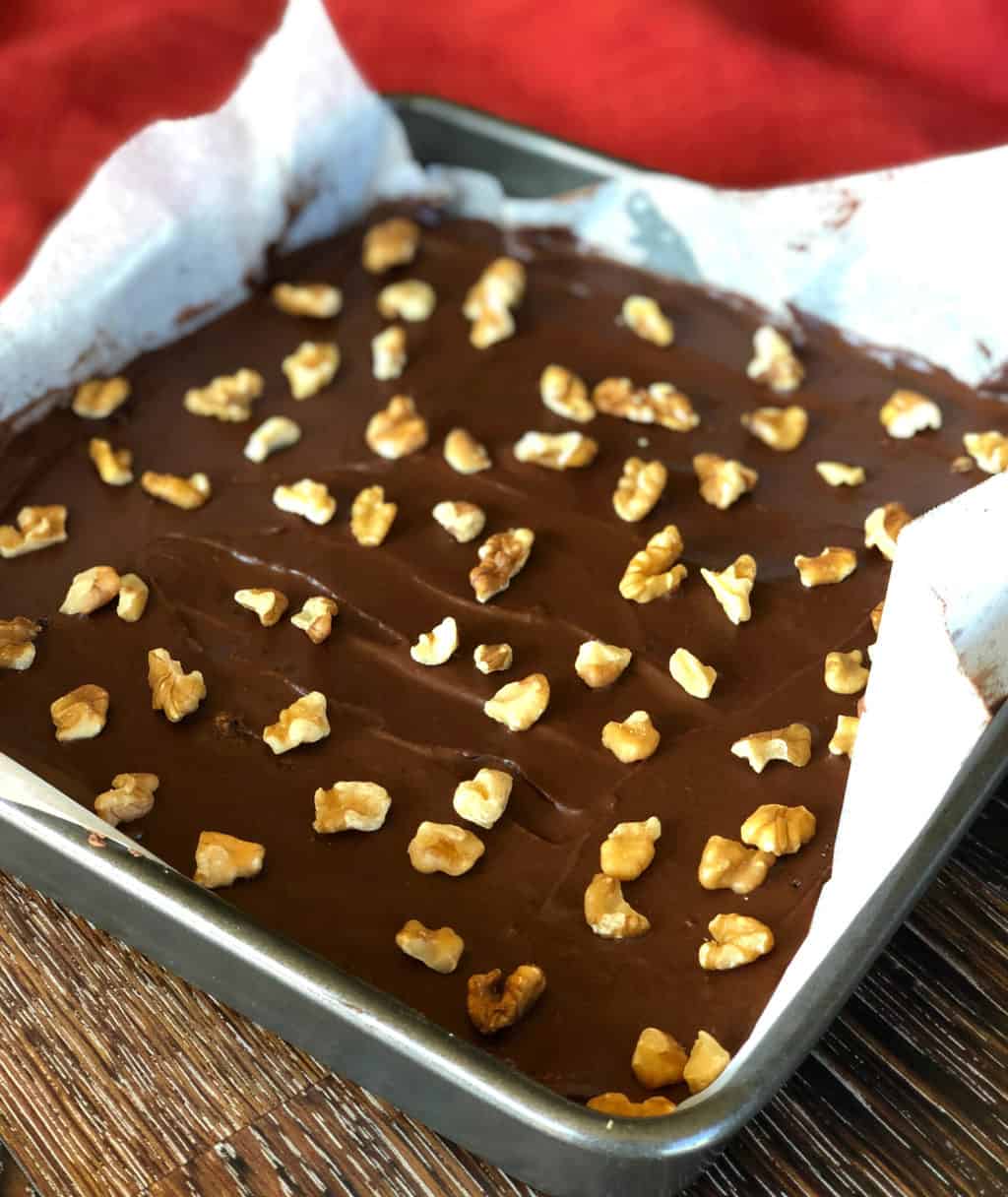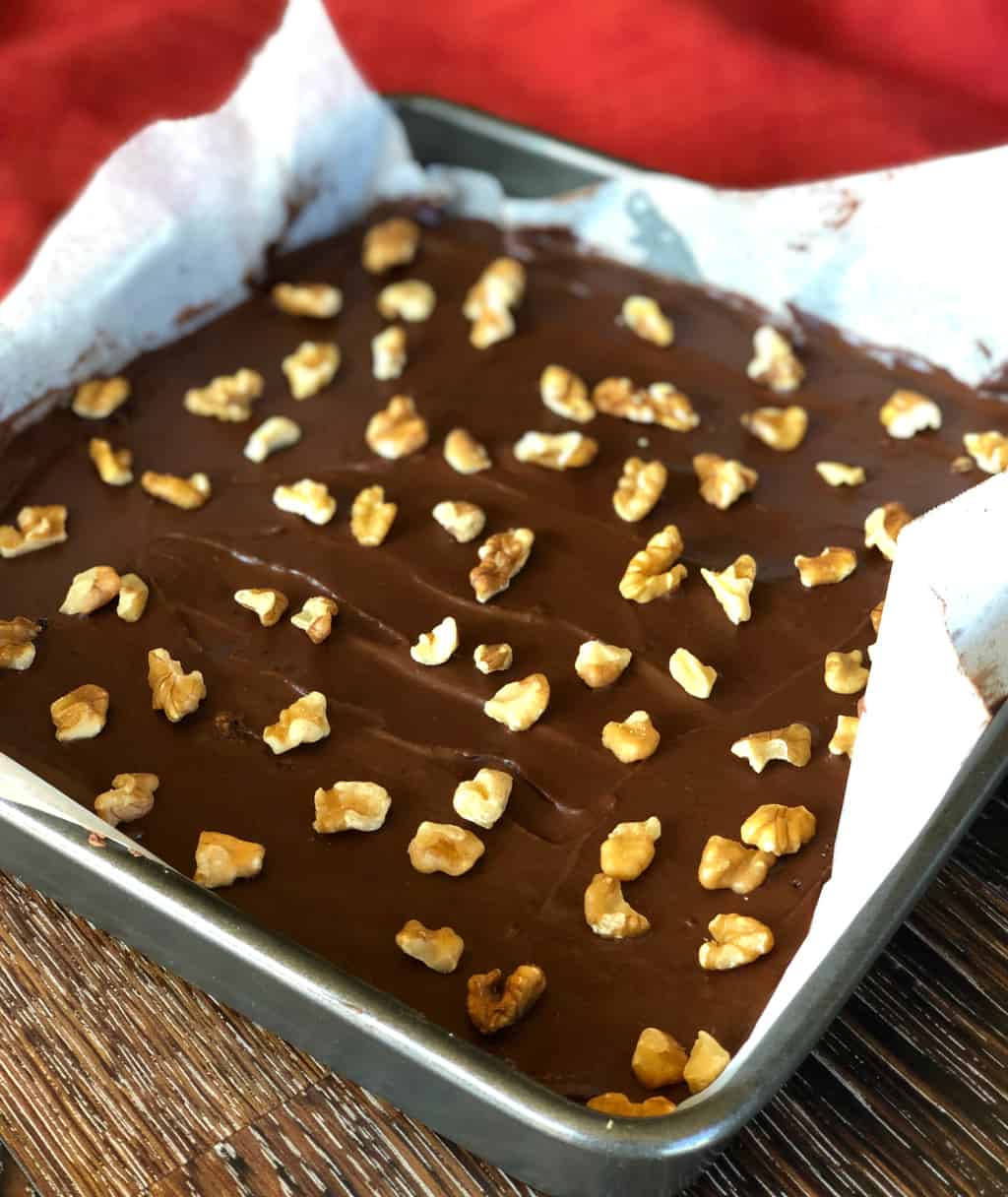 My Afghan biscuit recipe comes from my Grandma, love these hand me down recipes, they are always the best, tried and trusted. You can find that recipe here. They are a lovely soft chocolate biscuit with crunchy cornflakes within, however with a much lower sugar content than you expect in a normal cookie, this is however made up with the icing, a lovely chocolate icing and of course a walnut on the top! I love this version as it is not crumbly like some you find, but light and delicious.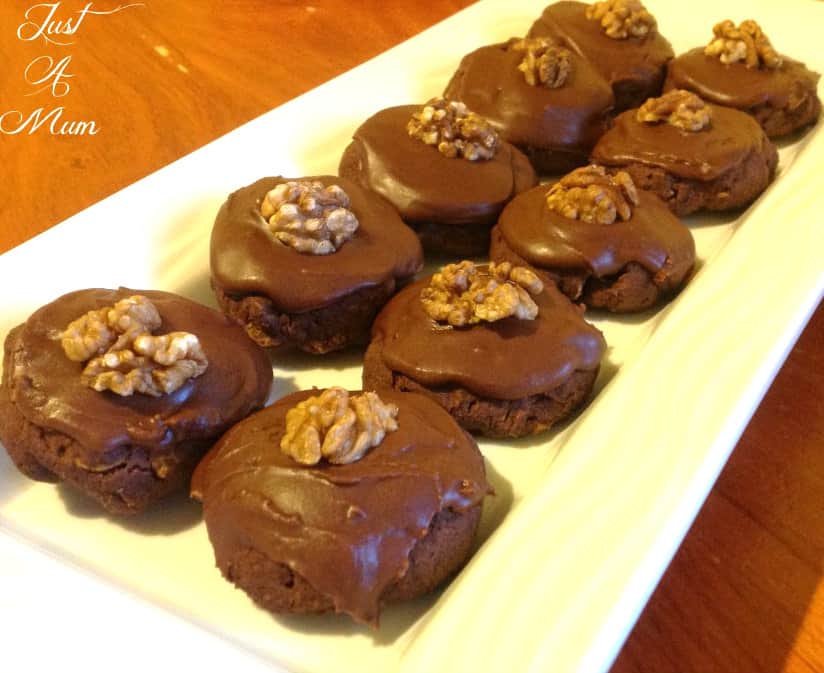 Making these biscuits into a slice is very easy, the process is exactly the same as the original, but you simply spread it into a slice tin and bake for a little longer, ice and decorate with walnuts. The original is made with cornflakes but you can substitute weetbix if you have that on hand. You will find using a food mixer or electric beater best to be able to cream the butter and sugar.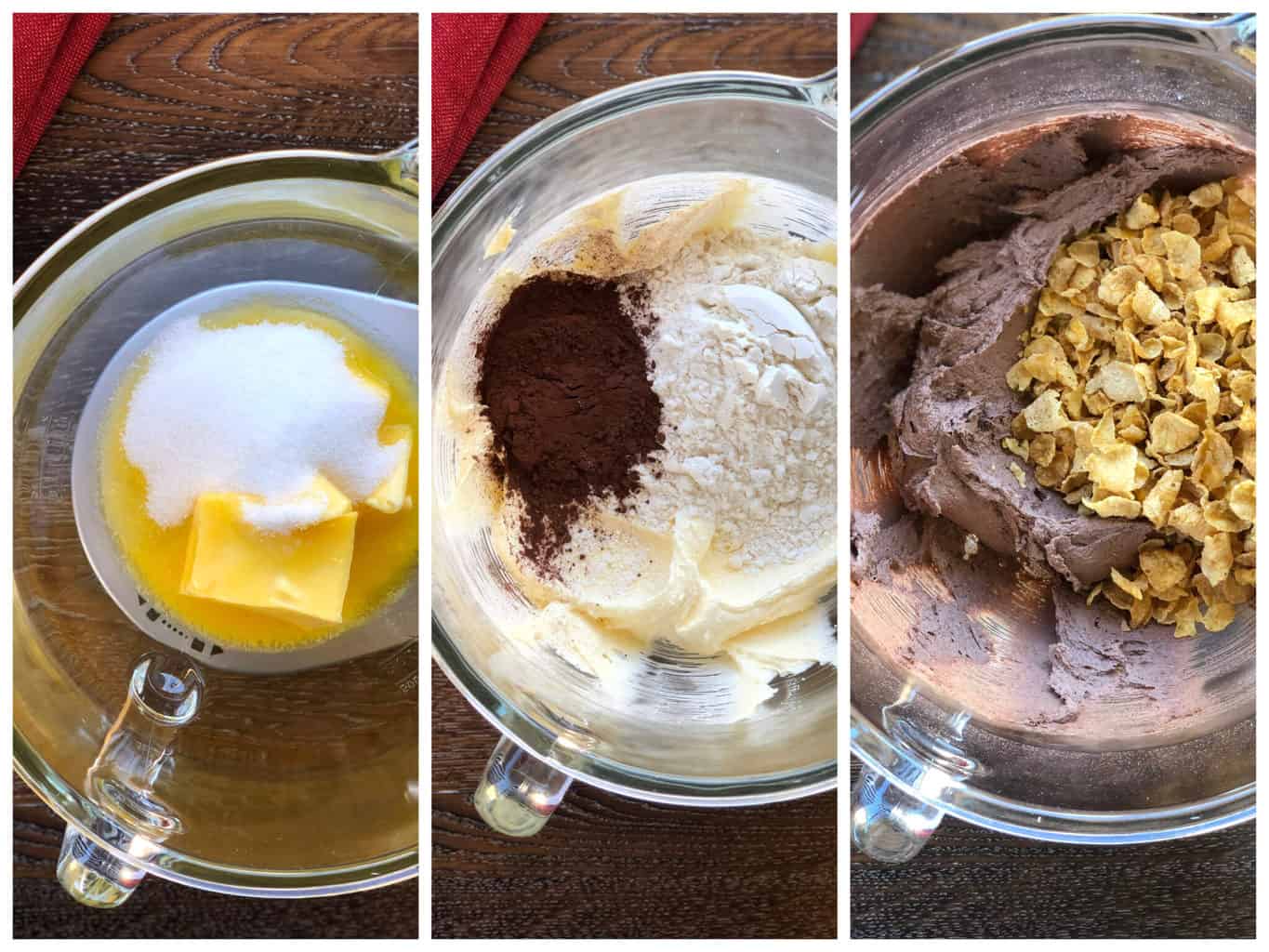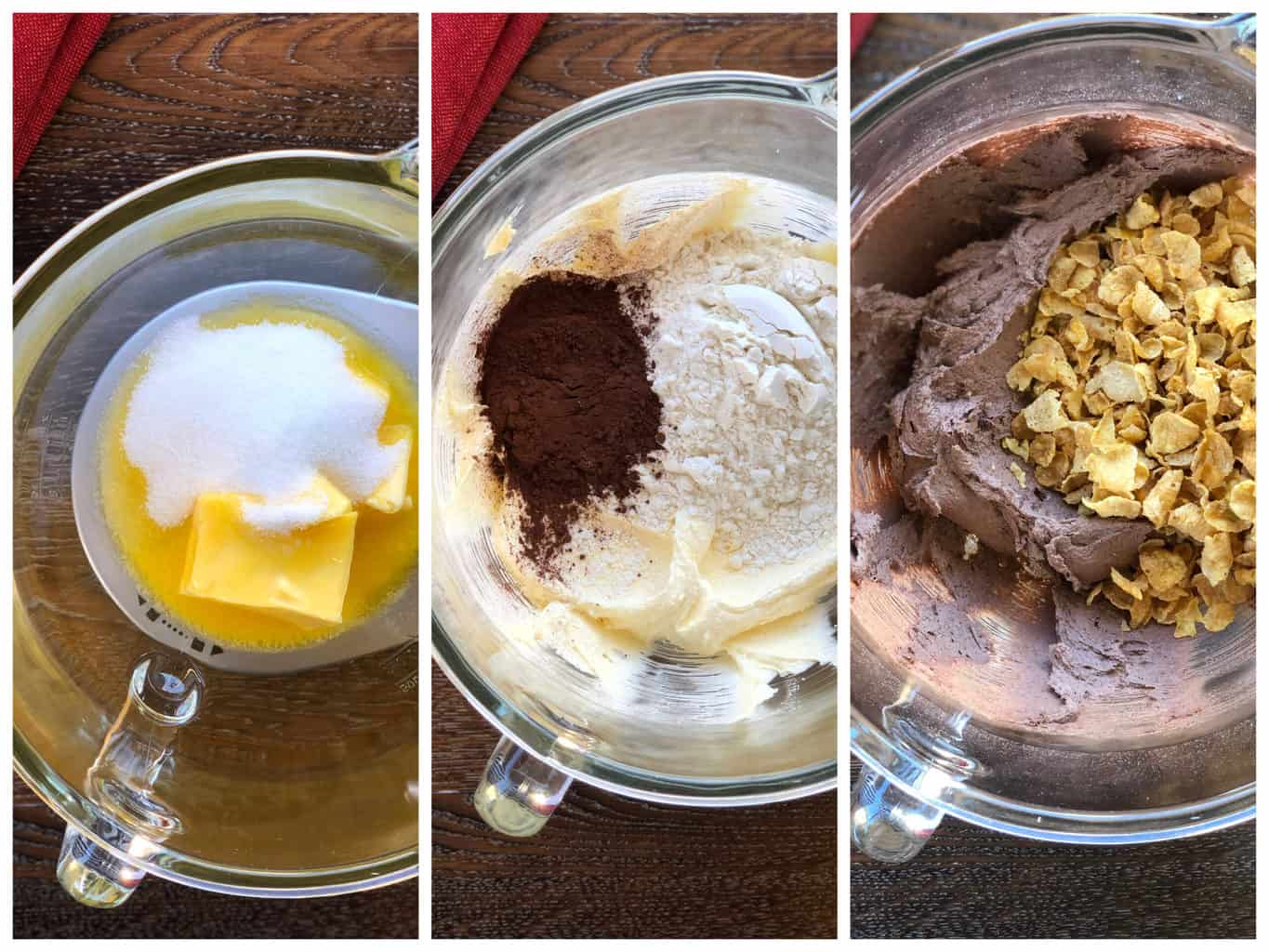 I use my basic chocolate icing for this and so many slice recipes, it is so lovely and super simple to make using just the following ingredients:
Icing Sugar,

Cocoa,

Melted Butter,

Vanilla Essence

Water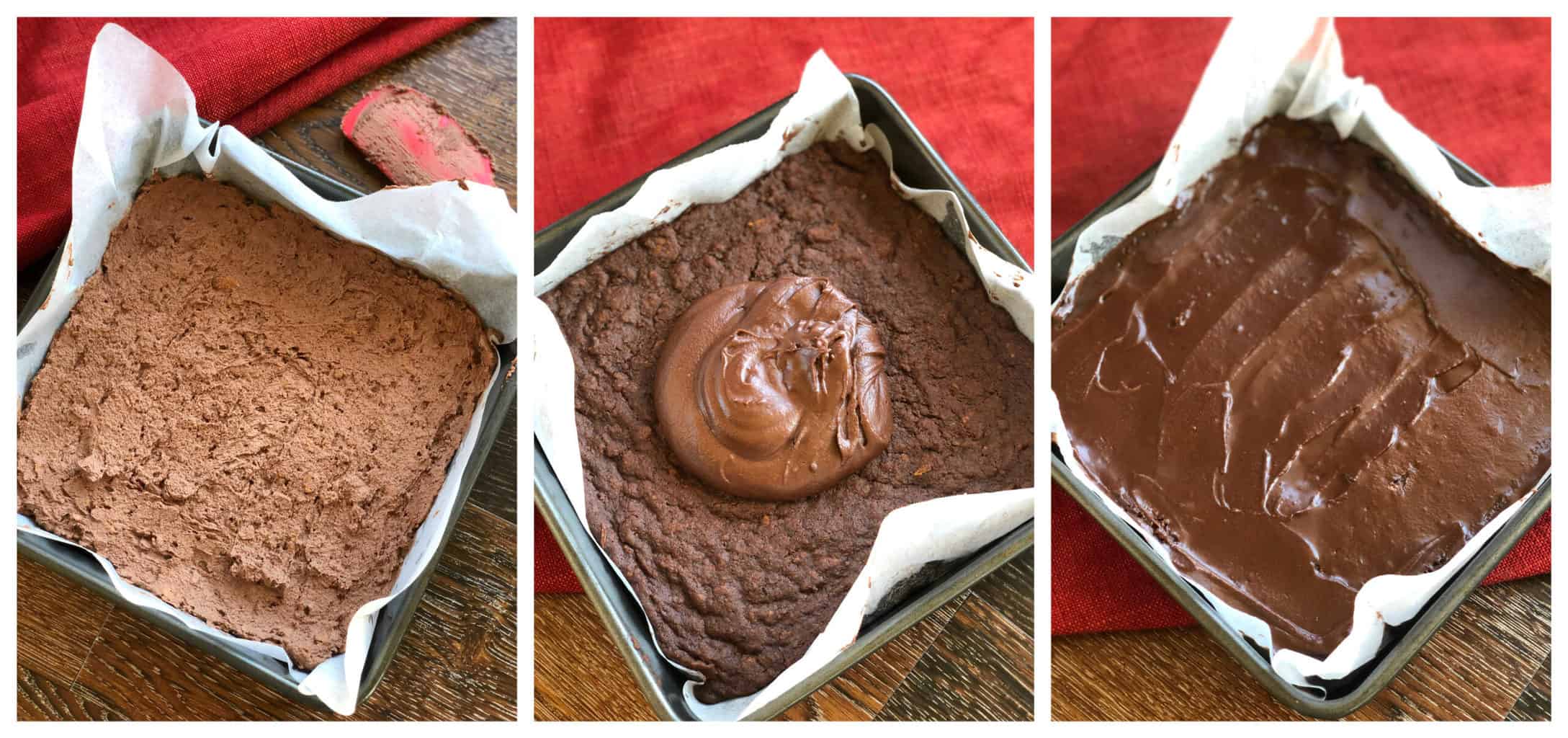 I have begun to share recipes that originated as a much loved cookies and I have changed into a slice – these are HUGE hits on the blog so be sure to check them out too, I have a few more ideas so watch this space.
Let me know in the comments below if you have a cookie recipe that you think would go just as well as a slice!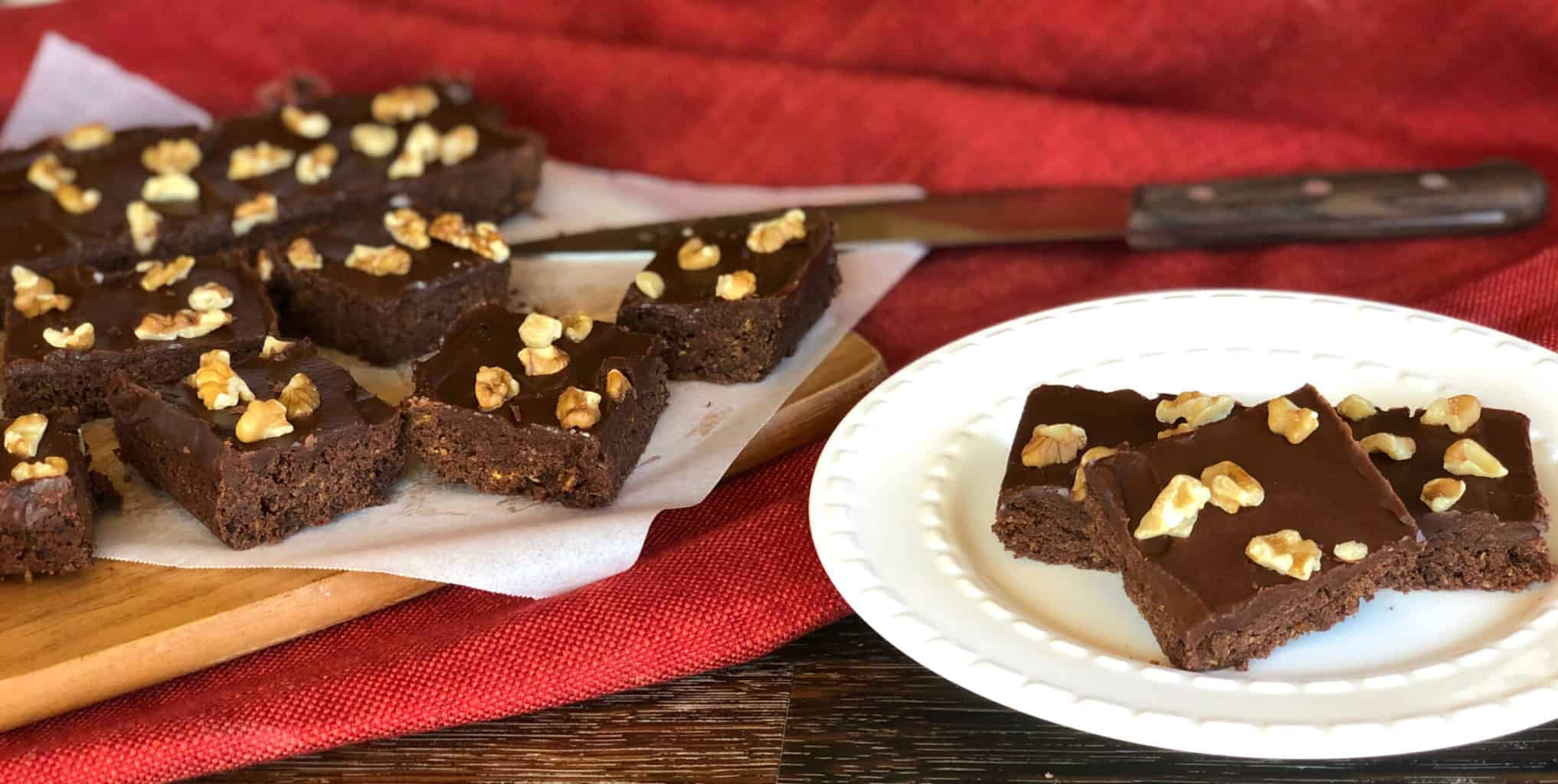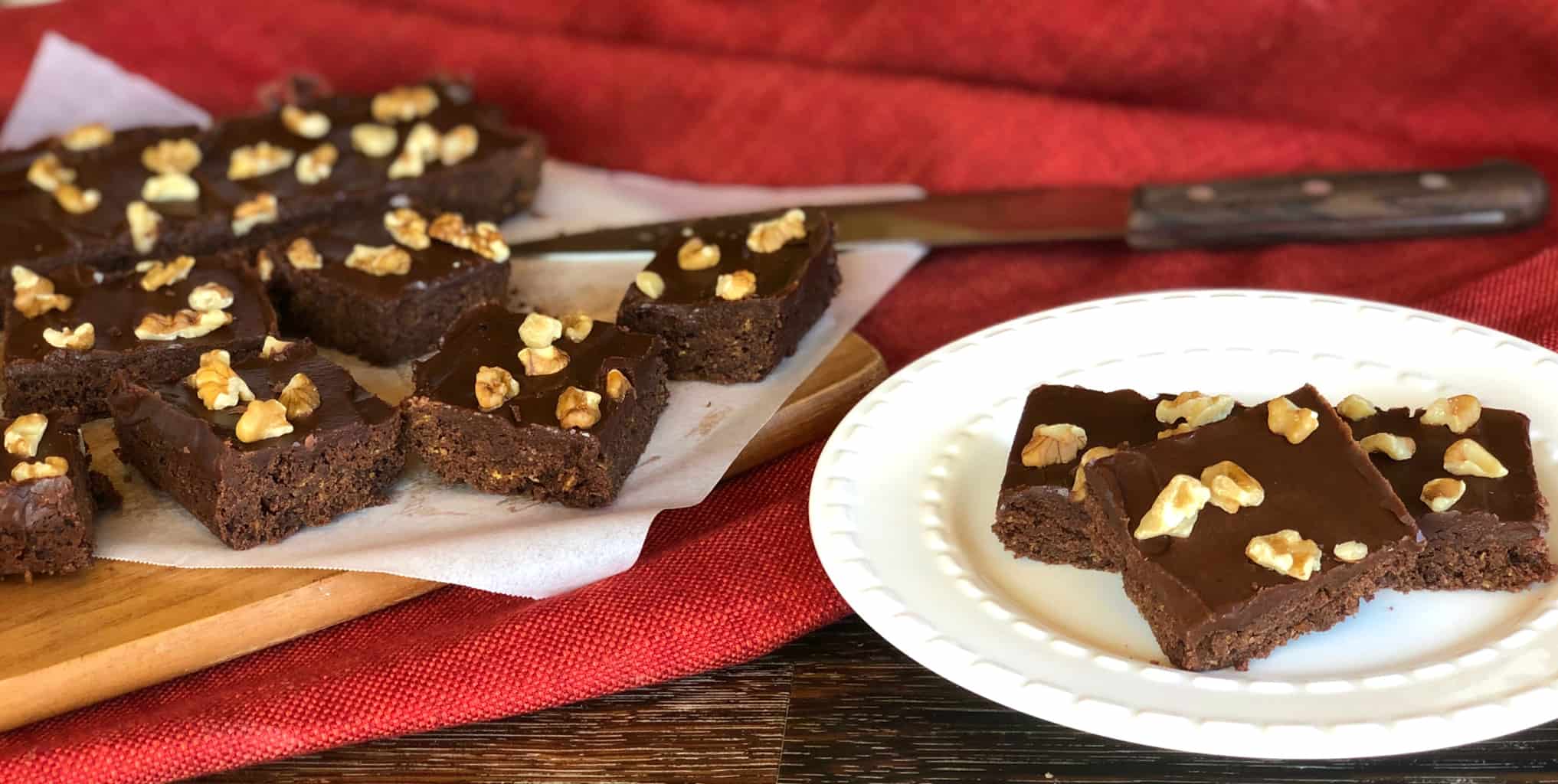 So onto the recipe for my version of Afghan Biscuit Slice, super simple.
How easy is that! Is this something that you will try? I love seeing your baking photos, let me know in the comments below if you try it.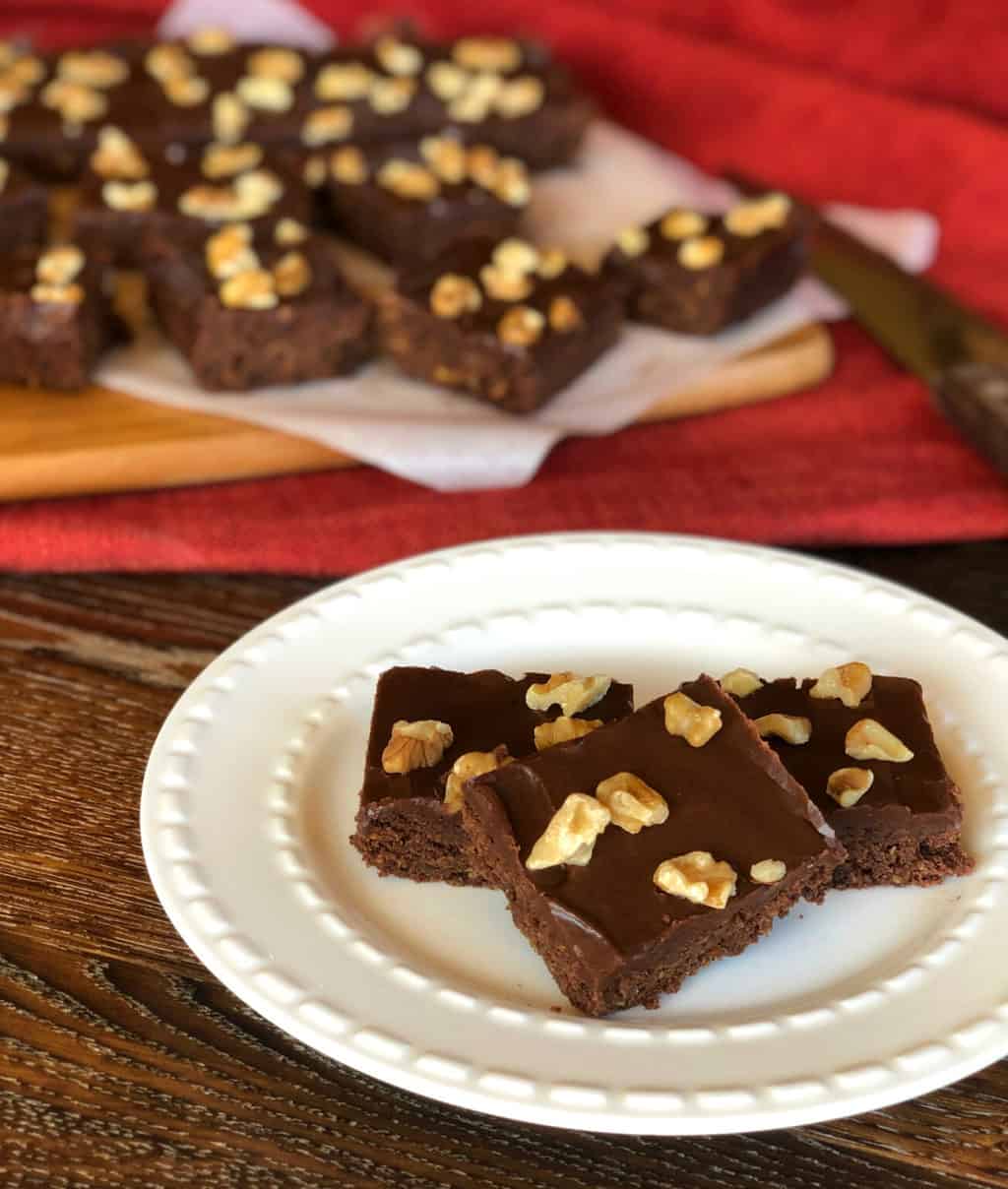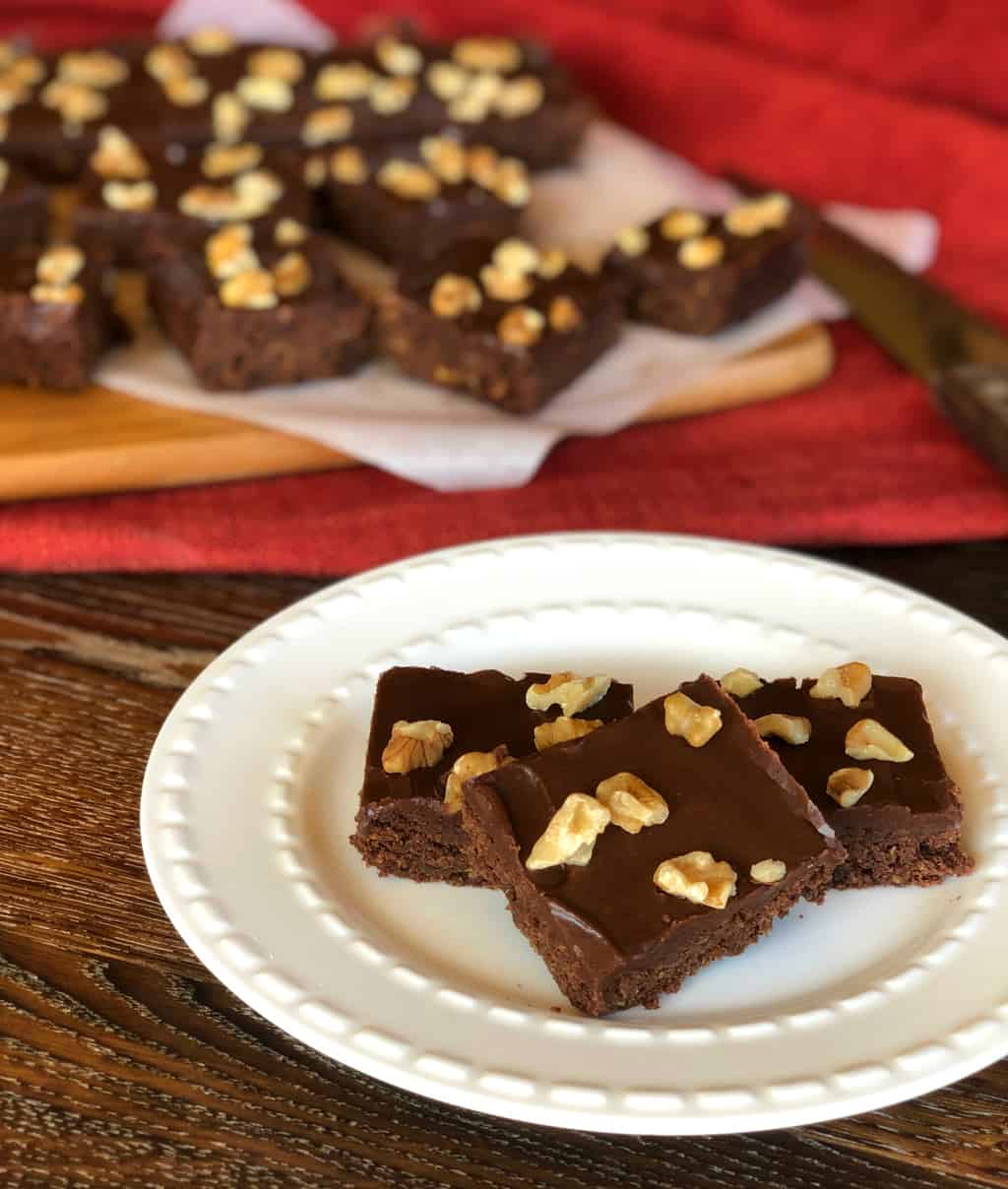 Thank you so much for stopping by to check out my latest recipe and others on my blog. If you are not already be sure to follow me on Facebook or Instagram for more deliciousness, and you can register your email in the subscription box below to receive all my recipes as I publish them.
Happy Baking!
Anna
Pin It! Pinterest