I love the flavour of Anzac biscuits, here all I have done is make one big biscuit! A slice that is absolutely delicious called my Anzac Slice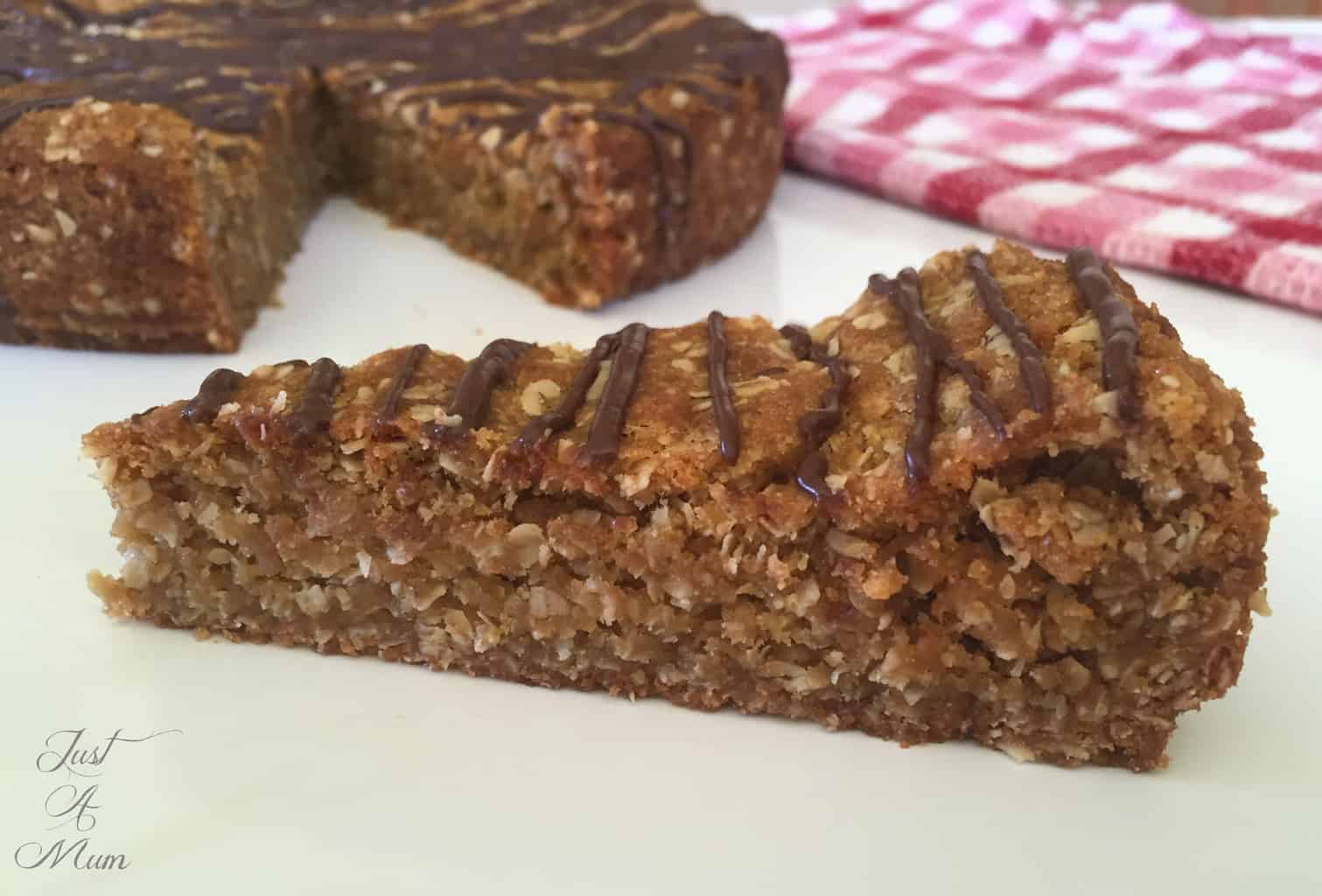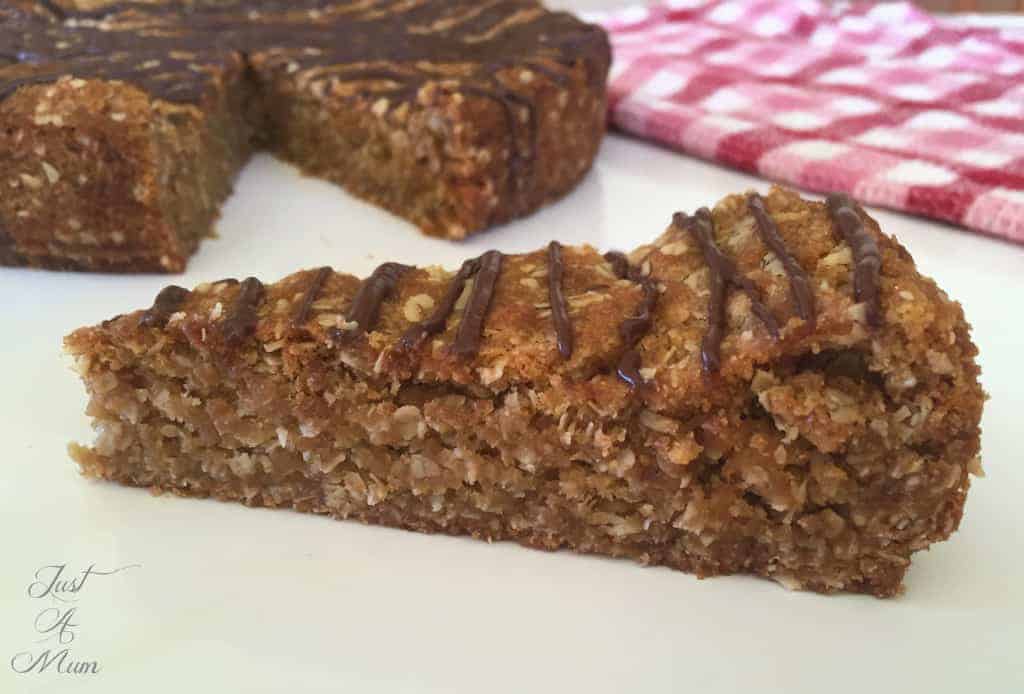 I had so much fun creating and planning this recipe, it seems like the time is just flying since this time last year. Most families have a favourite ANZAC biscuit recipe, we certainly do and the one I use creates a gorgeous crunchy cookie with a chewy inside, the perfect accompaniment for a cuppa.
This time I took my recipe and created this stunning slice, a gorgeous looking final product that is soft and chewy and absolutely delicious. Also my kids love this time of year as I tend to buy a new tin of Chelsea Golden Syrup so their porridge becomes the best meal of the day again!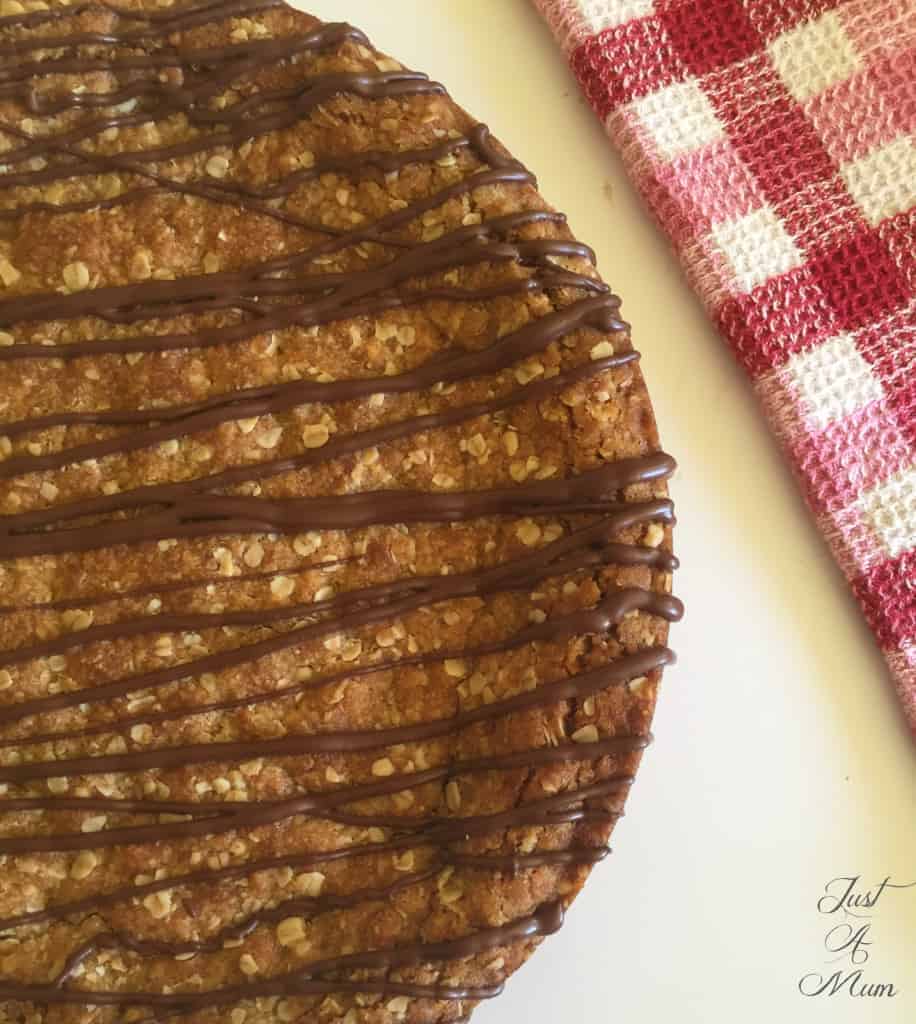 No ANZAC day would be complete with out a little history. As you may know ANZAC Day celebrates the Australian New Zealand Army Corps and their service in World War 1. We remember our soldiers who served each year on April 25th with a public holiday and commemorative services held across both countries with the red poppy being the symbol of this day of remembrance.
There is however some dispute about the origins of the Anzac biscuit! Many claim that this biscuit was sent over to our soldiers in World War 1 as they kept well on the long trip, however this has been investigated by the New Zealand Army Museum at Waiouru and found to be a recipe more likely made at home by the women here at home to fund-raise for war efforts at fetes and galas. If you are interested to know more check it out here – About the ANZAC Biscuit.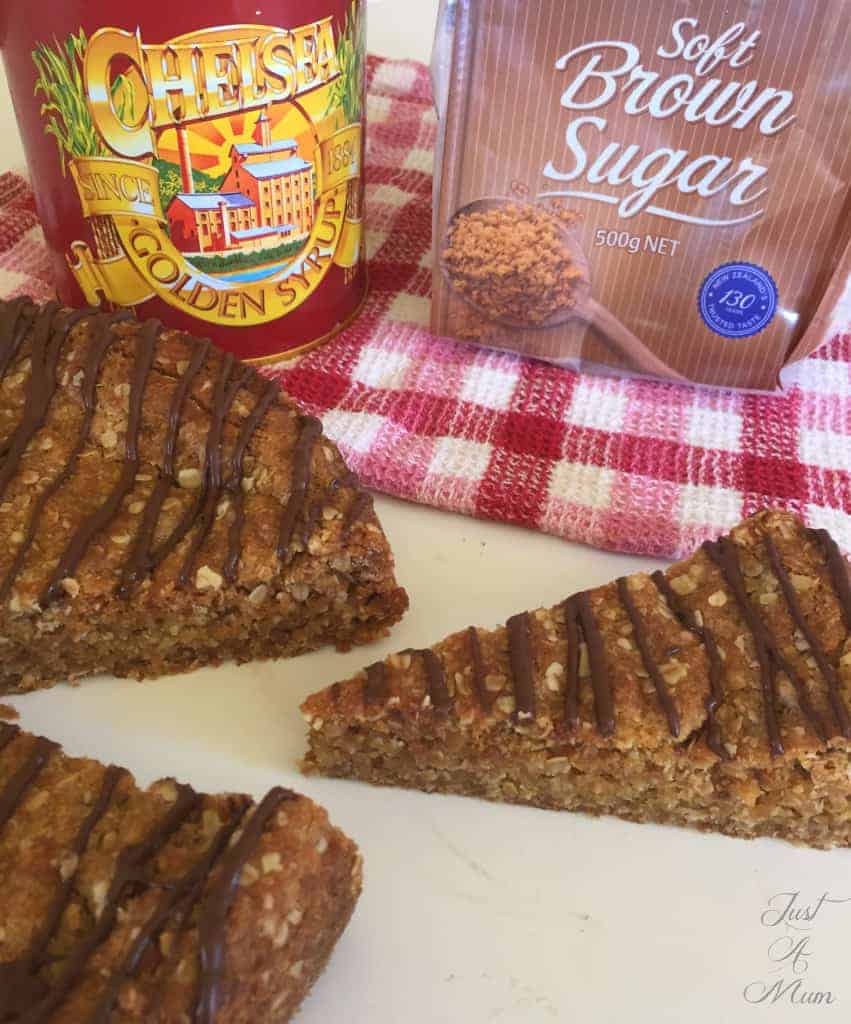 So onto the recipe. I created a super thick and chunky slice that brings together all the gorgeous flavours of Rolled Oats, Brown Sugar and Golden Syrup. Absolutely traditional must have ingredients for this recipe that combine perfectly for a beautiful slice, great to have on hand over the long weekend and to share with family and friends.
Today I used a spring form cake tin measuring 23cm (9″), if you preferred a thinner slice you can use a larger spring form tin, or use a large slice tin to create perfect bars to add to the kids lunch boxes. Chocolate prettiness of course optional but adds wow factor and is a lovely contrast to the flavours.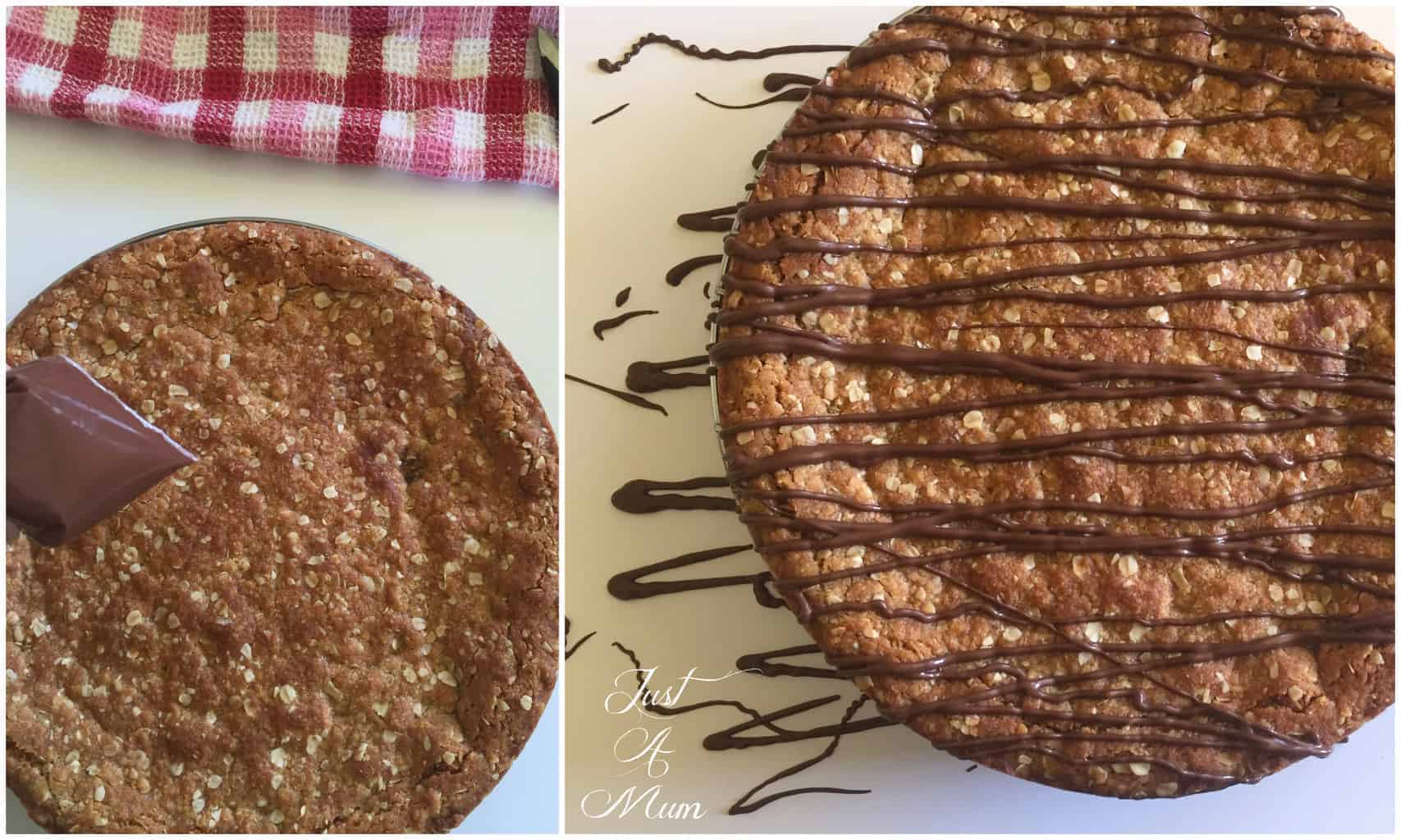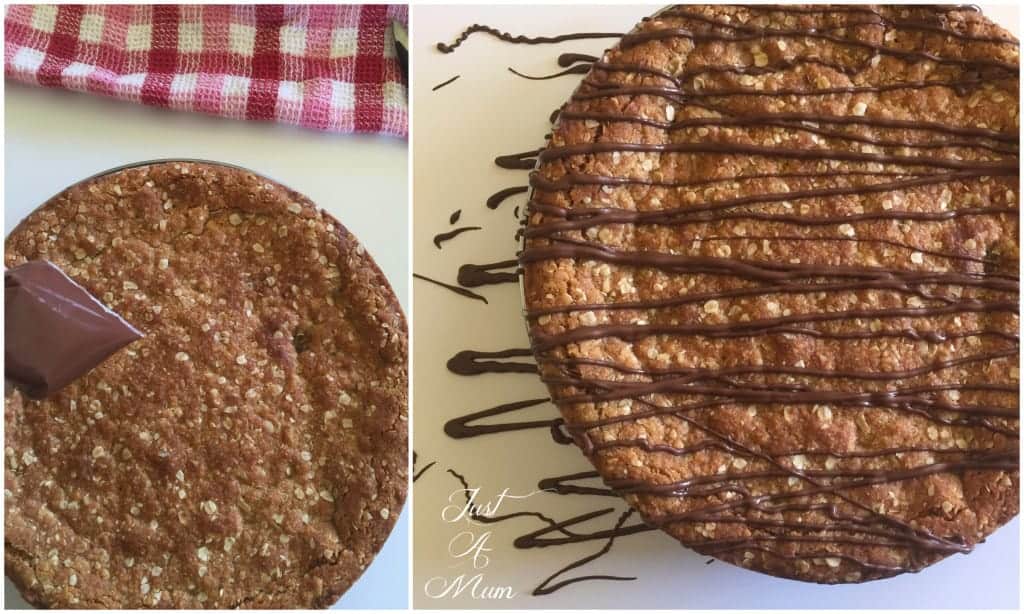 So without further ado onto the recipe, it is simple, easy and delicious.
The smell of this baking in your home is just delicious and judging by the silence and dreamy expressions this one is a hit! My kids, husband and friends were very willing taste testers this time around.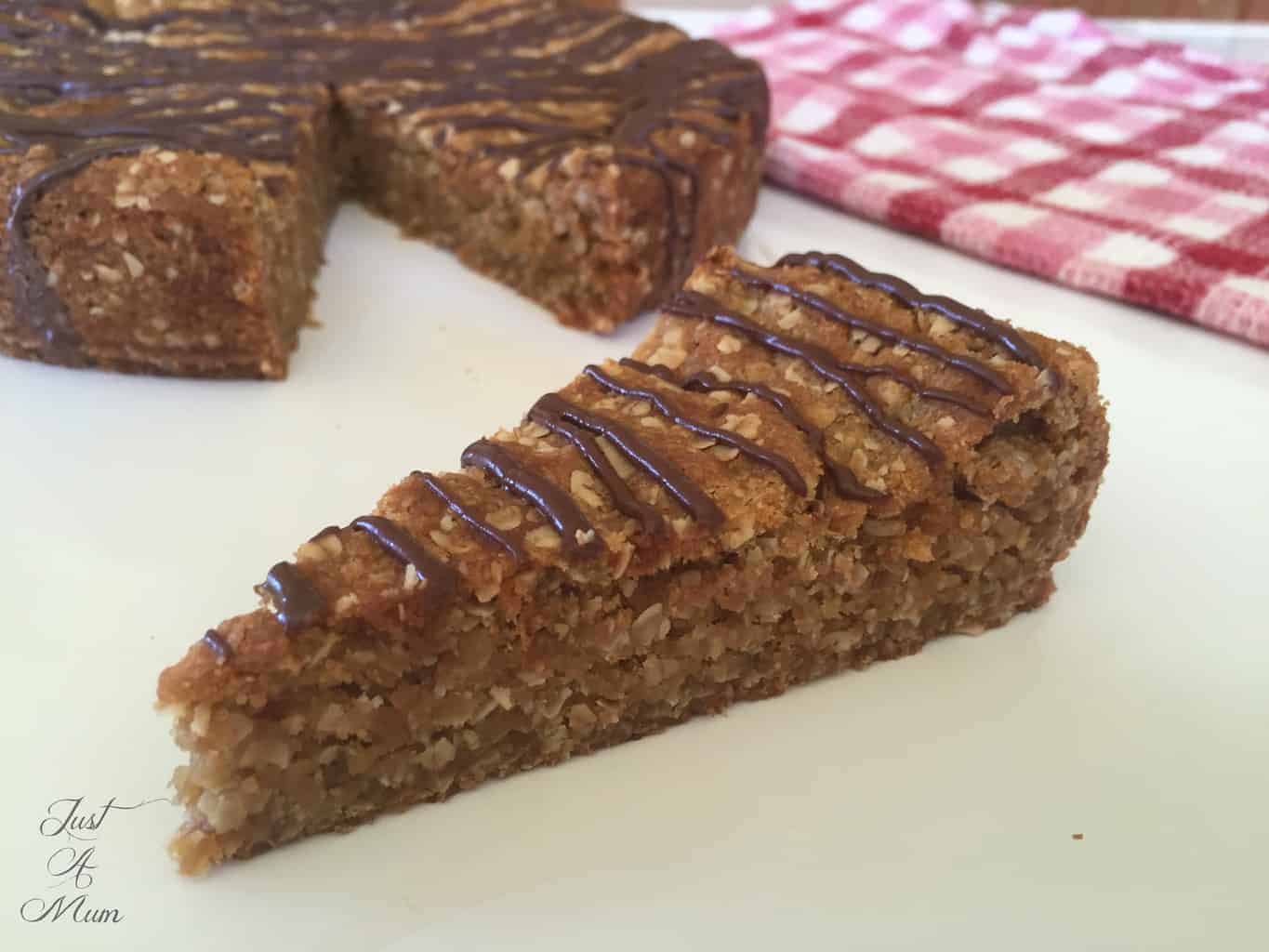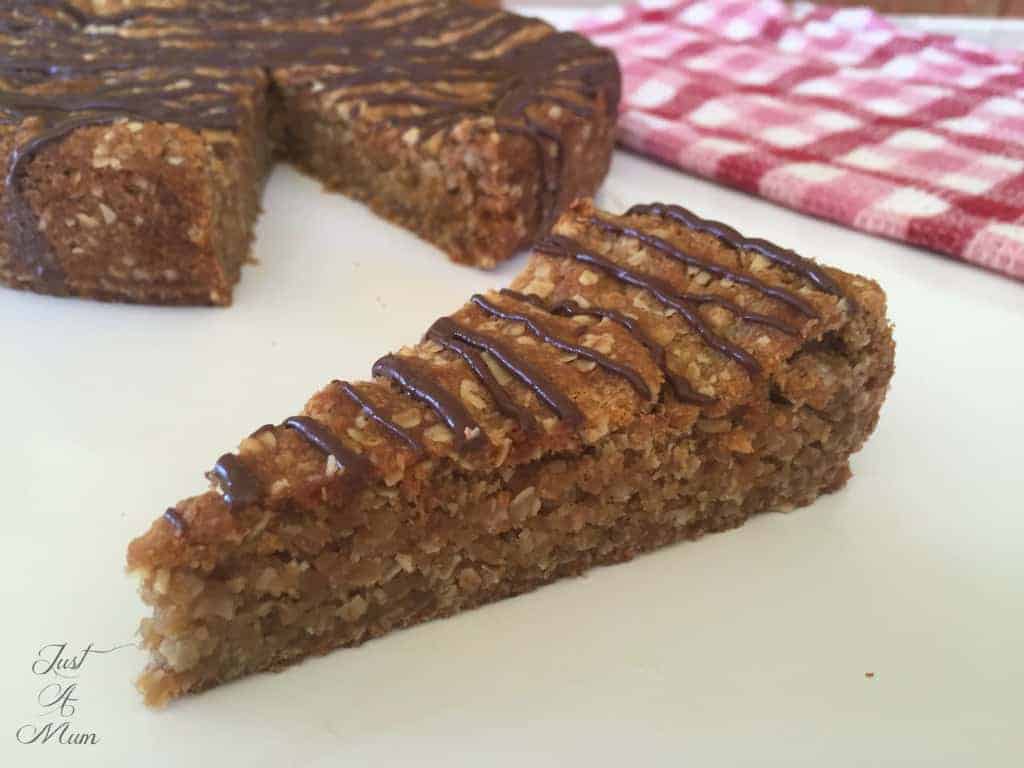 I would love to know about your special ANZAC recipes, do you have any traditions around this day as a family? Let me know in the comments below.
Thank you so much for stopping by for this recipe, please feel free to share my recipes with your friends and family and also stop by my Facebook page to say hi!. If you wish to be the first to receive my recipes as I post them remember to subscribe above right with your email address.
Happy Baking! Anna