We have been blessed with such an over abundance of tasty apples this year. We are fairly terrible gardeners so its survival of the fittest around here.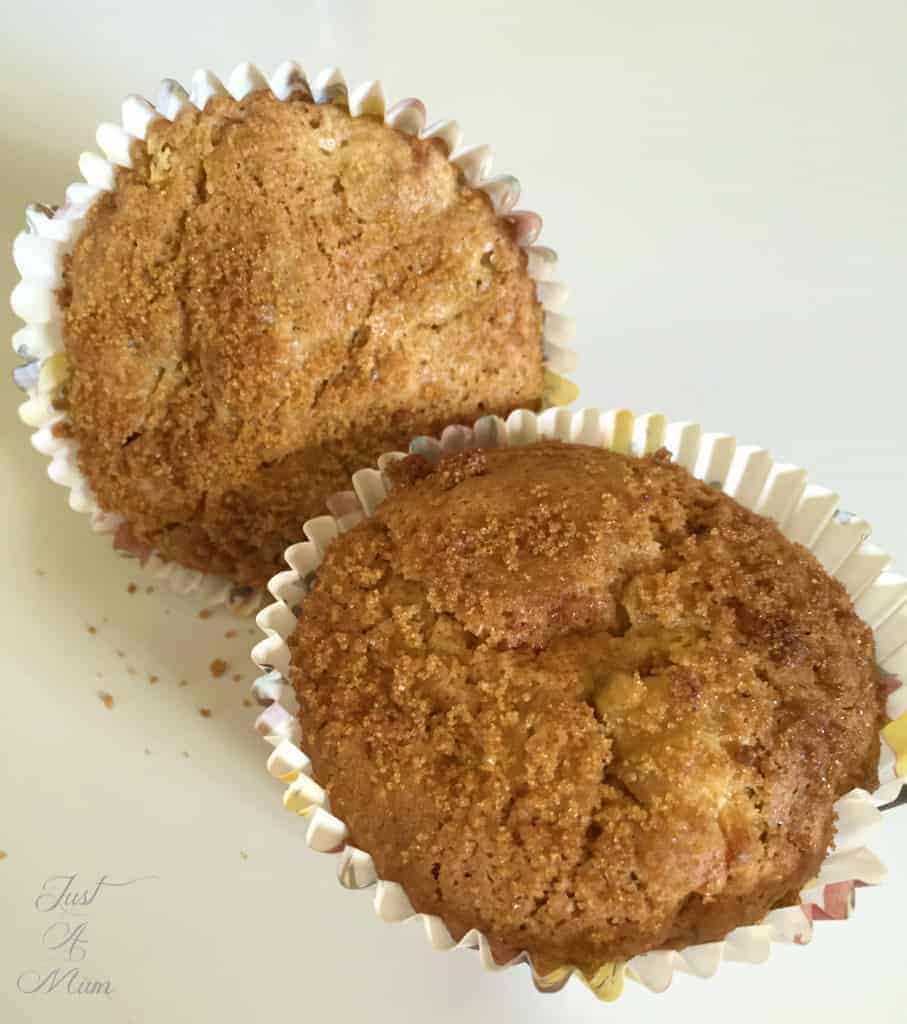 That means last year we had 3 apples and this year we had 43 on our little but sturdy dwarf apple tree. I am quite sure that watering and fertilizing a fruit tree would be incredibly helpful to its survival but there always seem to be other things to do. However we are certainly enjoying this years crop and it has made us test many new recipes to try and find the perfect way to use up all these gorgeous fruits.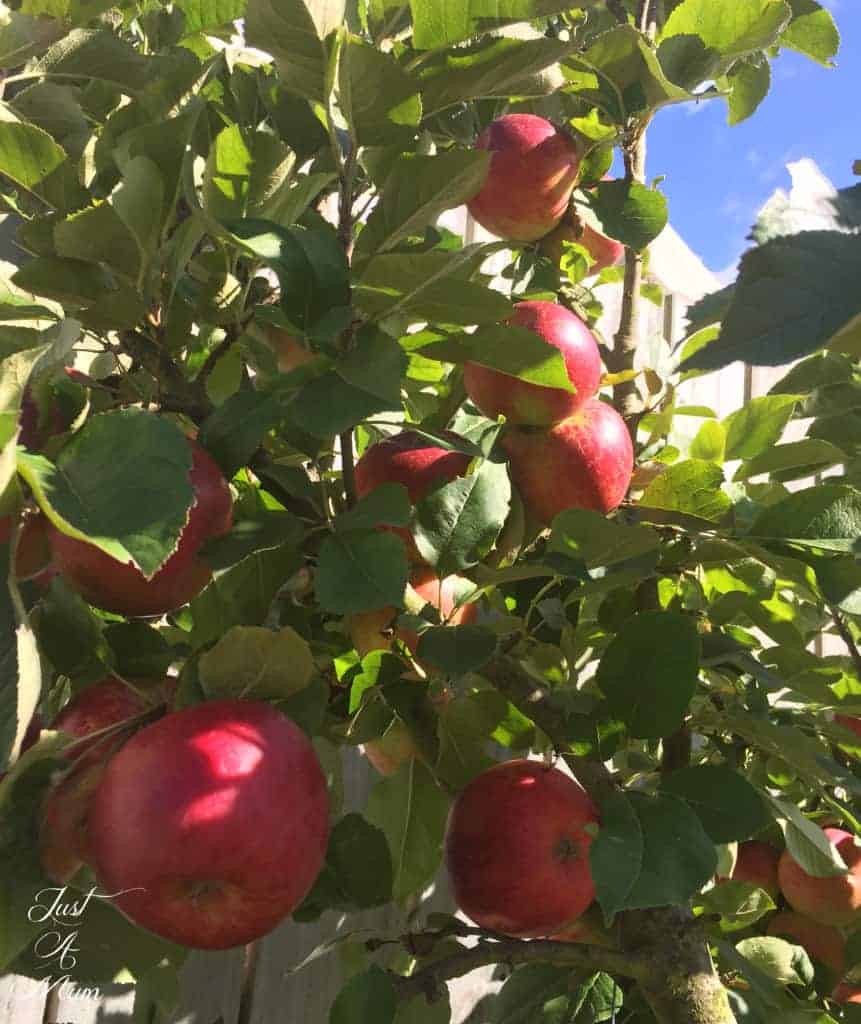 These muffins are absolutely delicious. They are packed with fruit, because in my opinion half a grated apple does not an apple muffin make! It is of course paired with the classic combination of cinnamon and brown sugar so really covers off all the delicious comfort food bases that you want from an apple muffin.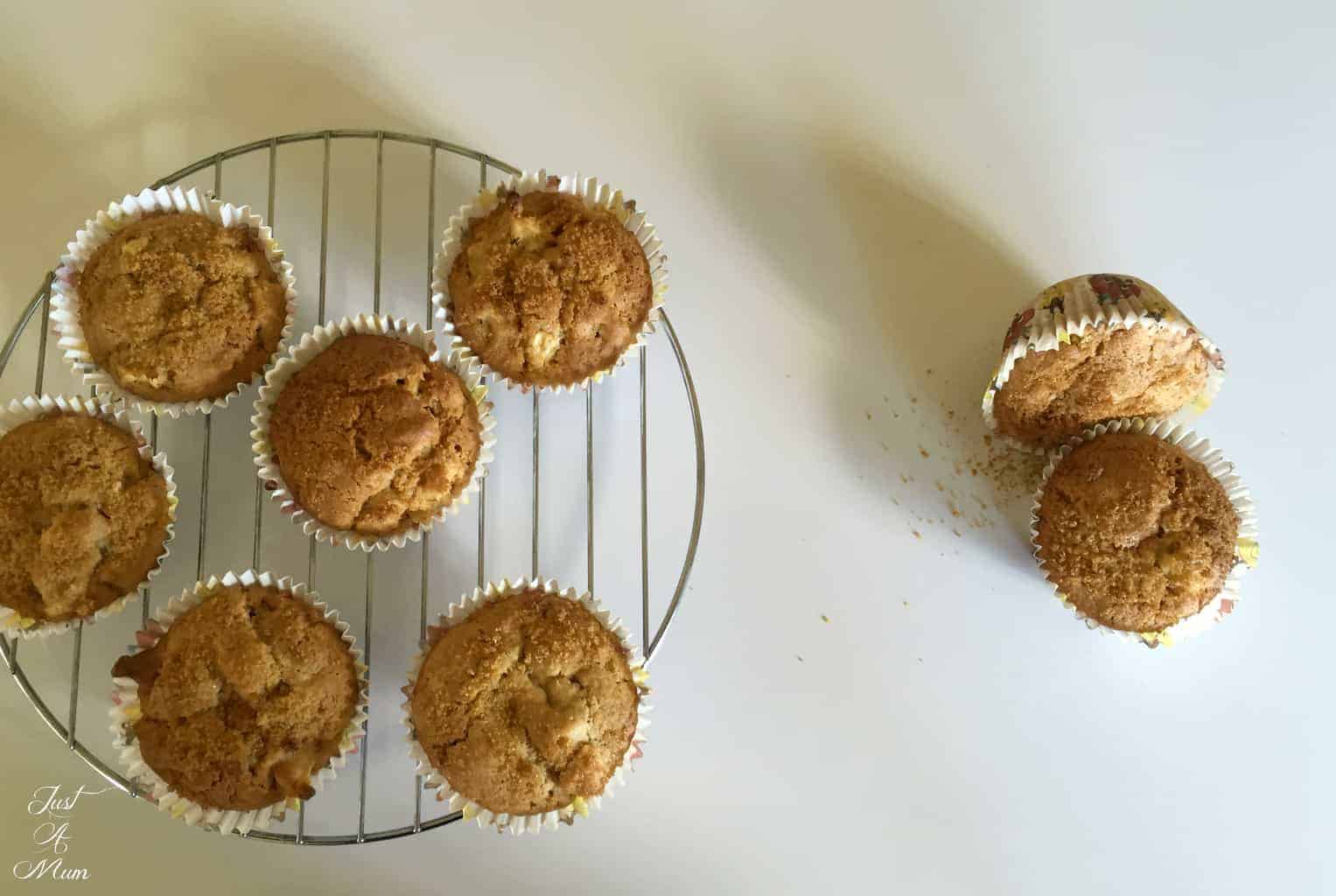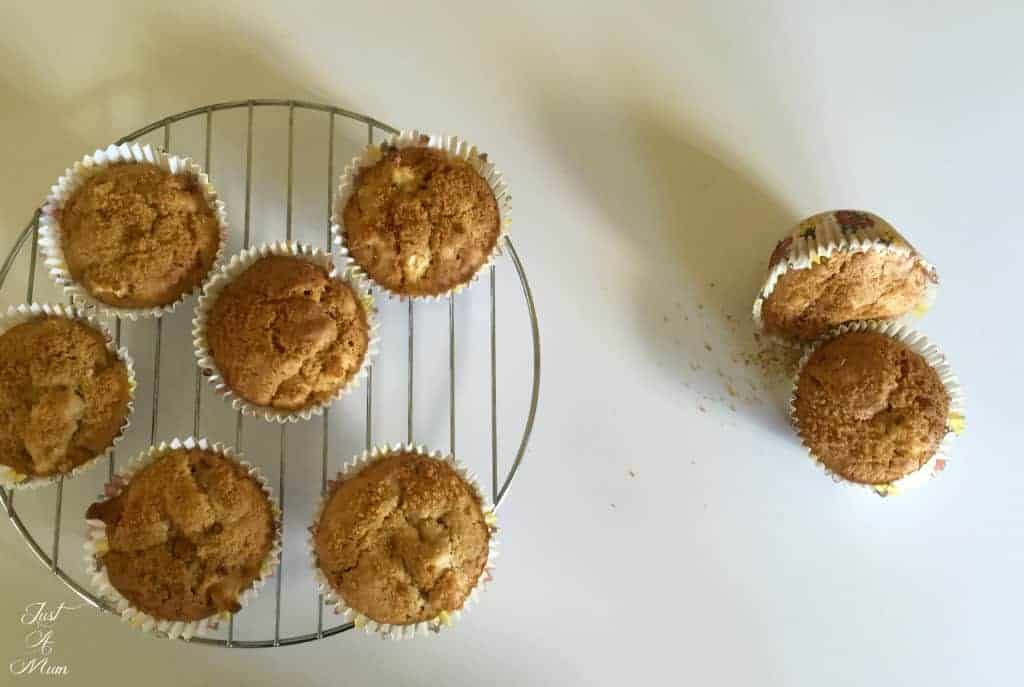 My original recipe calls for oil but were out of oil and I replaced it with butter and the muffins were just as delicious as they always are. It adds more depth to the flavour, so please feel free to use either.
The "Crunch" is created by a generous sprinkling of brown sugar over the top of the muffins just before you bake them. The combination of the crunchy top and the sweet moist appley muffin is just delicious. These are lovely both cold and warm and will make a perfect addition to the kids lunch boxes too.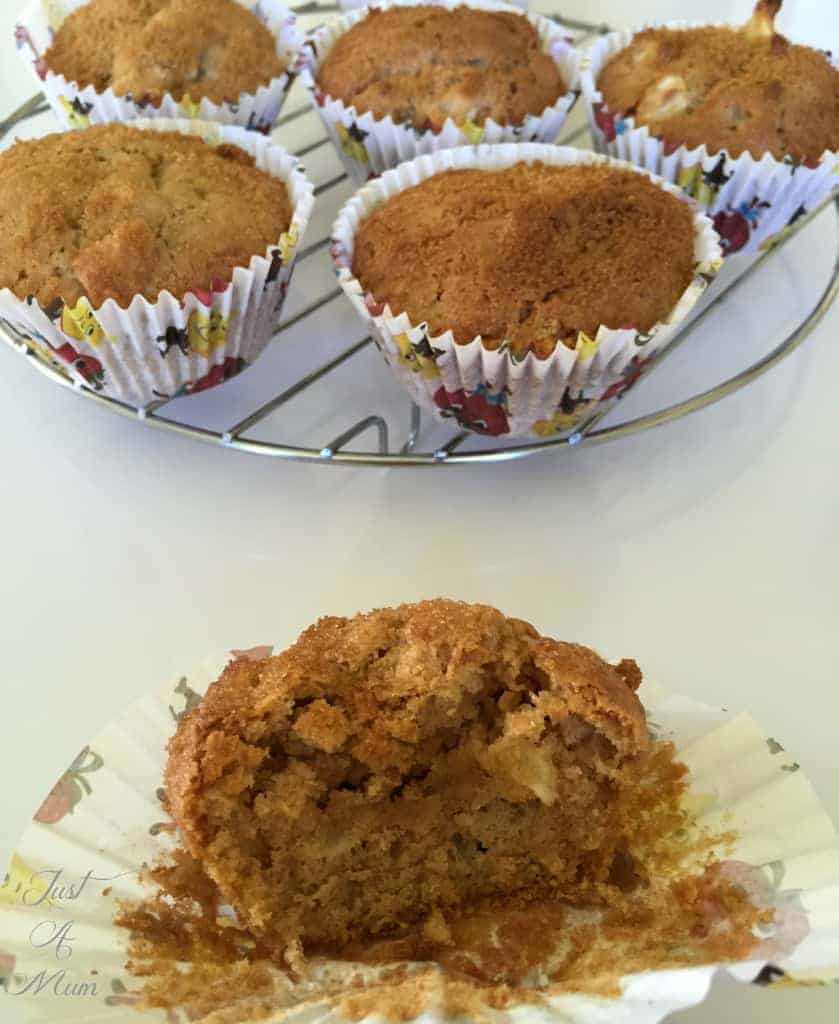 Without further ado here is the recipe, its so simple you are bound to have all the ingredients on hand.
It is as simple as that, I love easy muffin recipes, the most painful part of this is peeling and prepping the apples but absolutely worth it in the end! My son adores these muffins and we make them often together on weekends.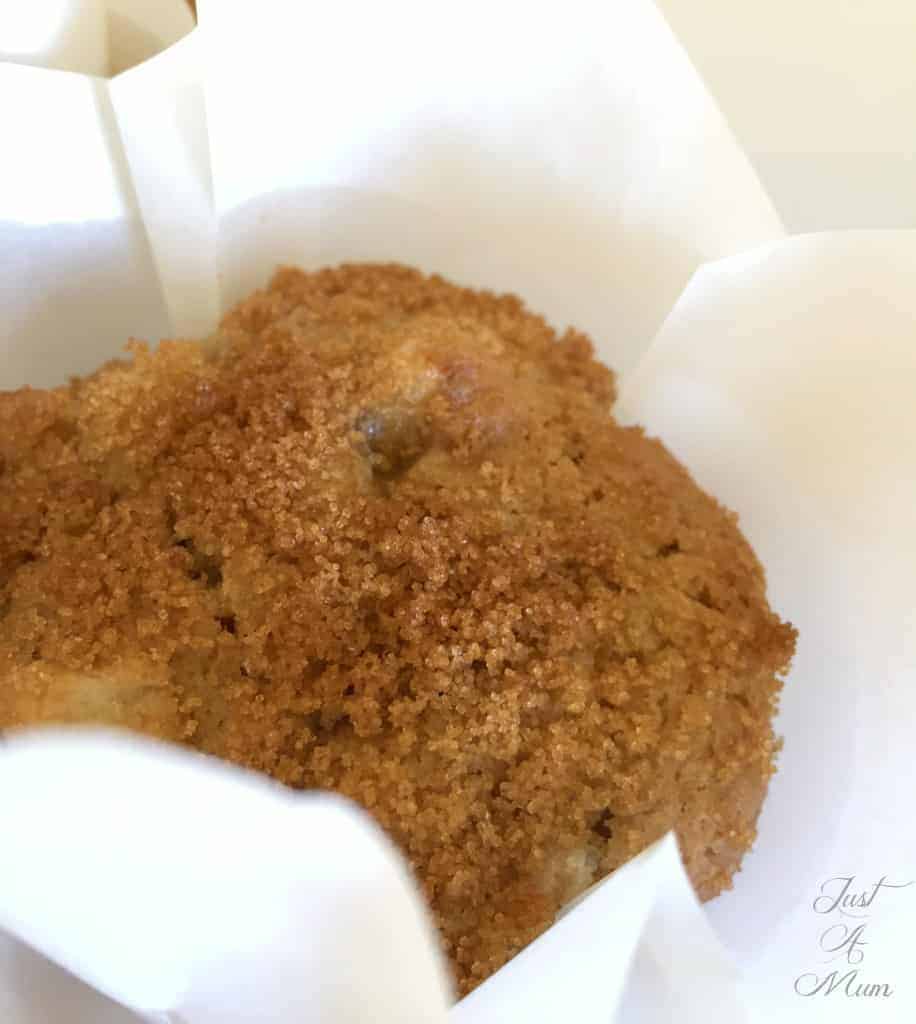 Thank you so much for stopping by to check out this recipe, please stop by my Facebook page to say Hi and follow me there to see what we are up to. Also if you would like to be the first to receive my posts as I post them please subscribe above right with your email address and these will automatically get sent out as I hit publish.
Comment below with your favourite apple recipes and I might just try them out. 🙂
Happy Baking
Anna