Making special treats does not need to be hard! You don't have to spend hours in the kitchen to create these Easter Nest cupcakes this Easter.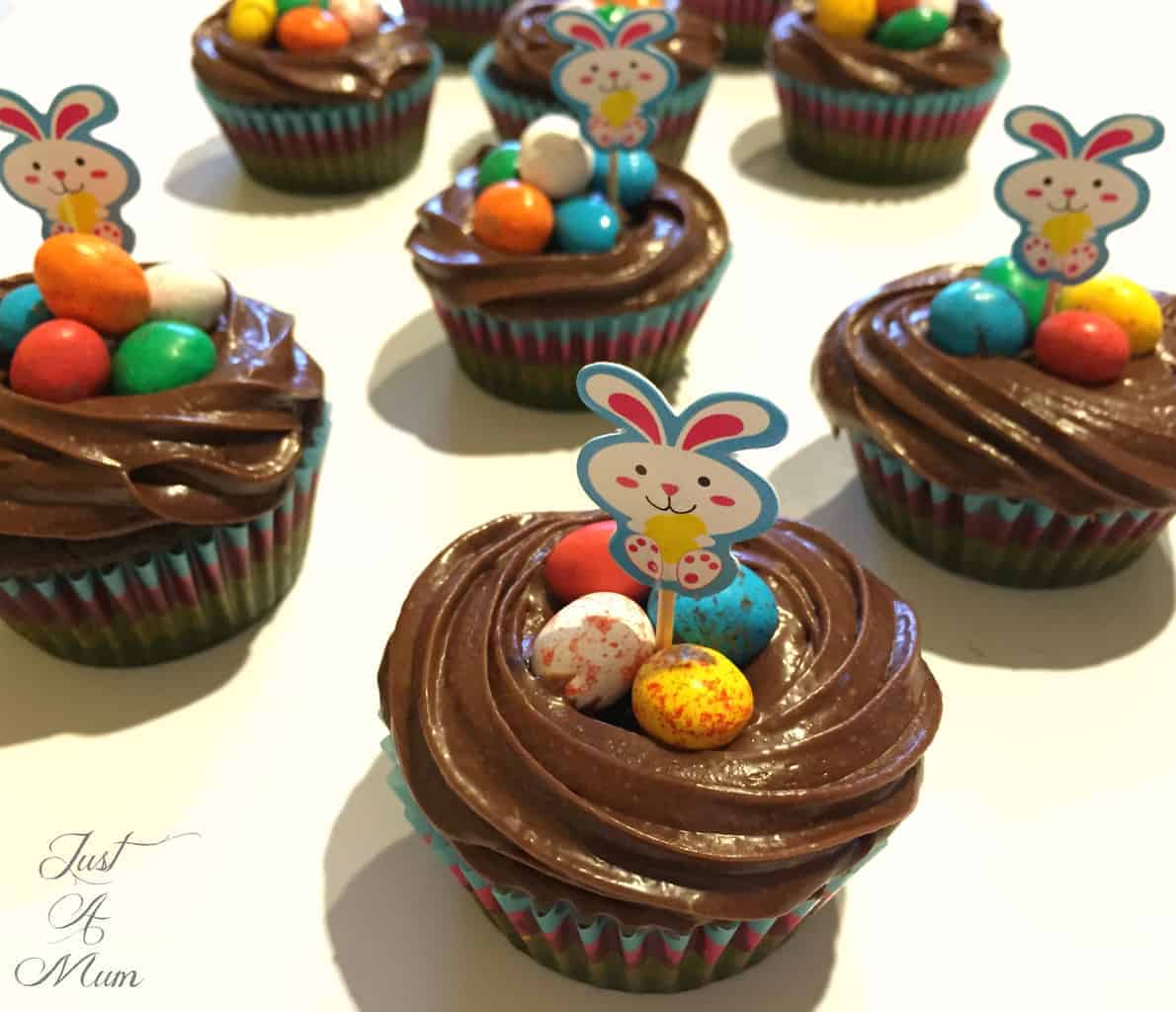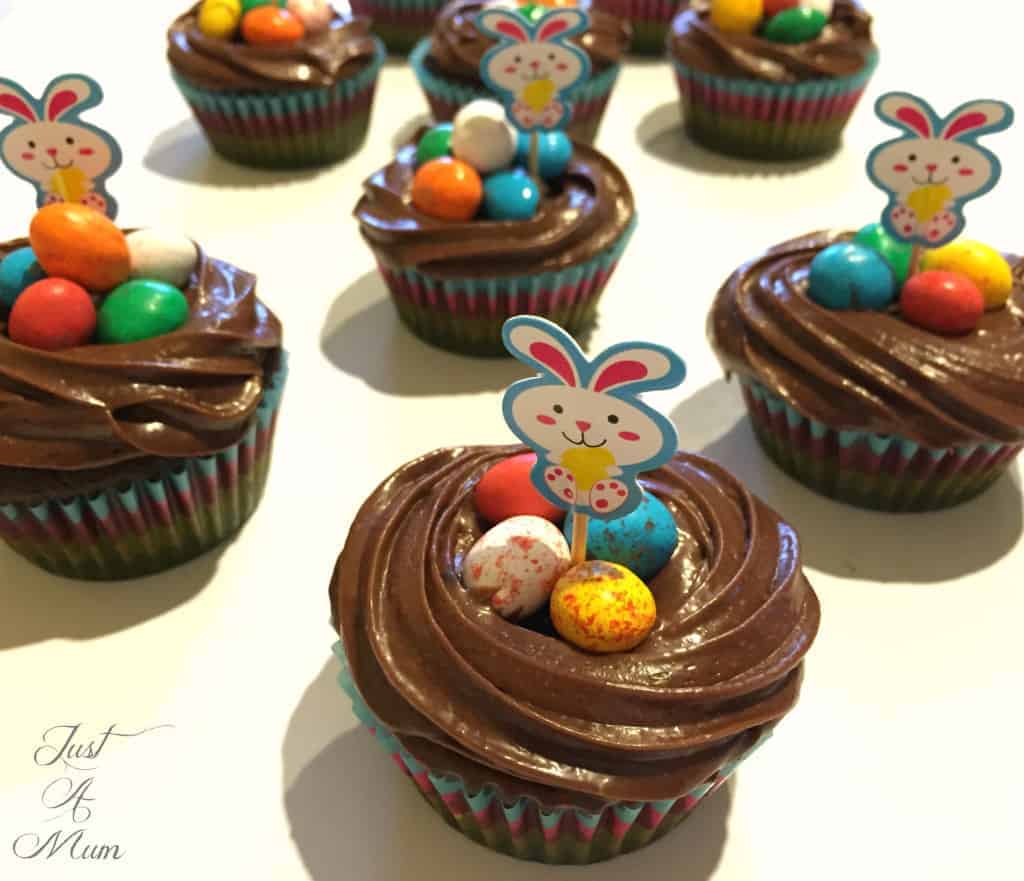 I wanted to share a quick and easy idea with you before Easter hits in a few days. I know lots of people are entertaining or having family gatherings and these cupcakes will make a super easy addition to any table! But many ideas seem way to time consuming to bother with on a long weekend when you want maximum family time and limited kitchen time.
I know for a fact that kids love these – my 3 tested them and gave them a HUGE thumbs up! I will be doing a post shortly on the full buttercream frosting version, but today this version uses Betty Crocker Milk Chocolate Frosting – a brilliant invention that means busy people can pull together a delicious iced creation in no time! You can pipe or spread this frosting and it is easy but best of all delicious!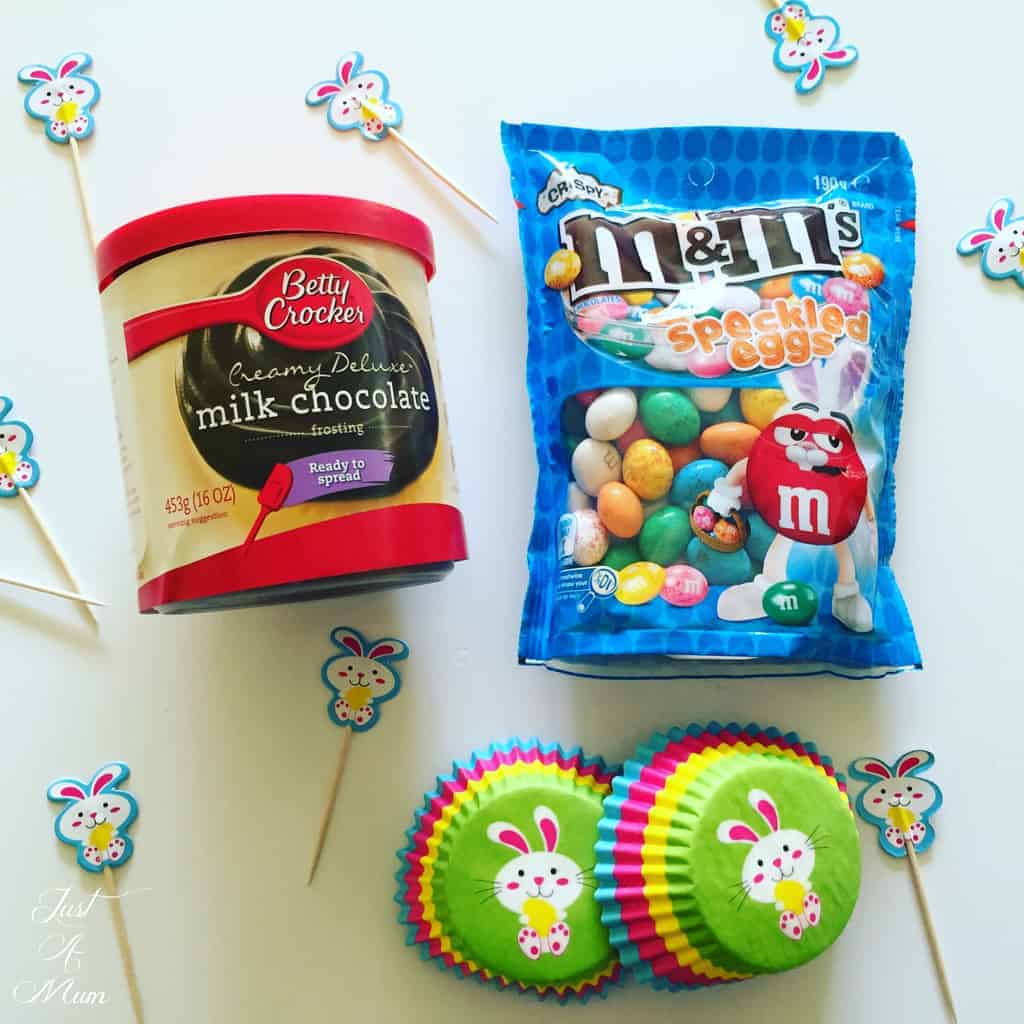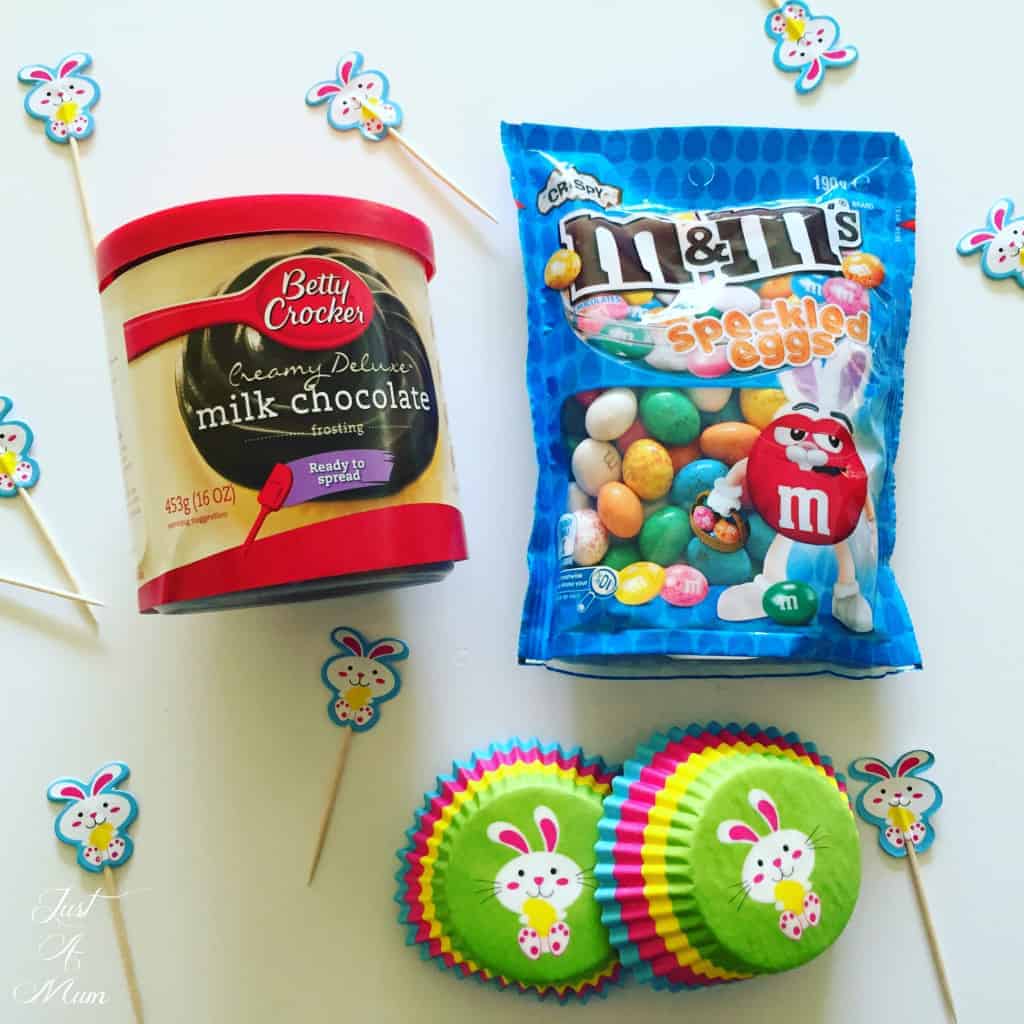 Depending on the weather where you are it will alter the result of the frosting – if it is warm then you may wish to pop it in the fridge or freezer briefly to harden slightly, but honestly no one will mind at all if your icing is a little droopy! Remember we are going for maximum happiness in minimum time!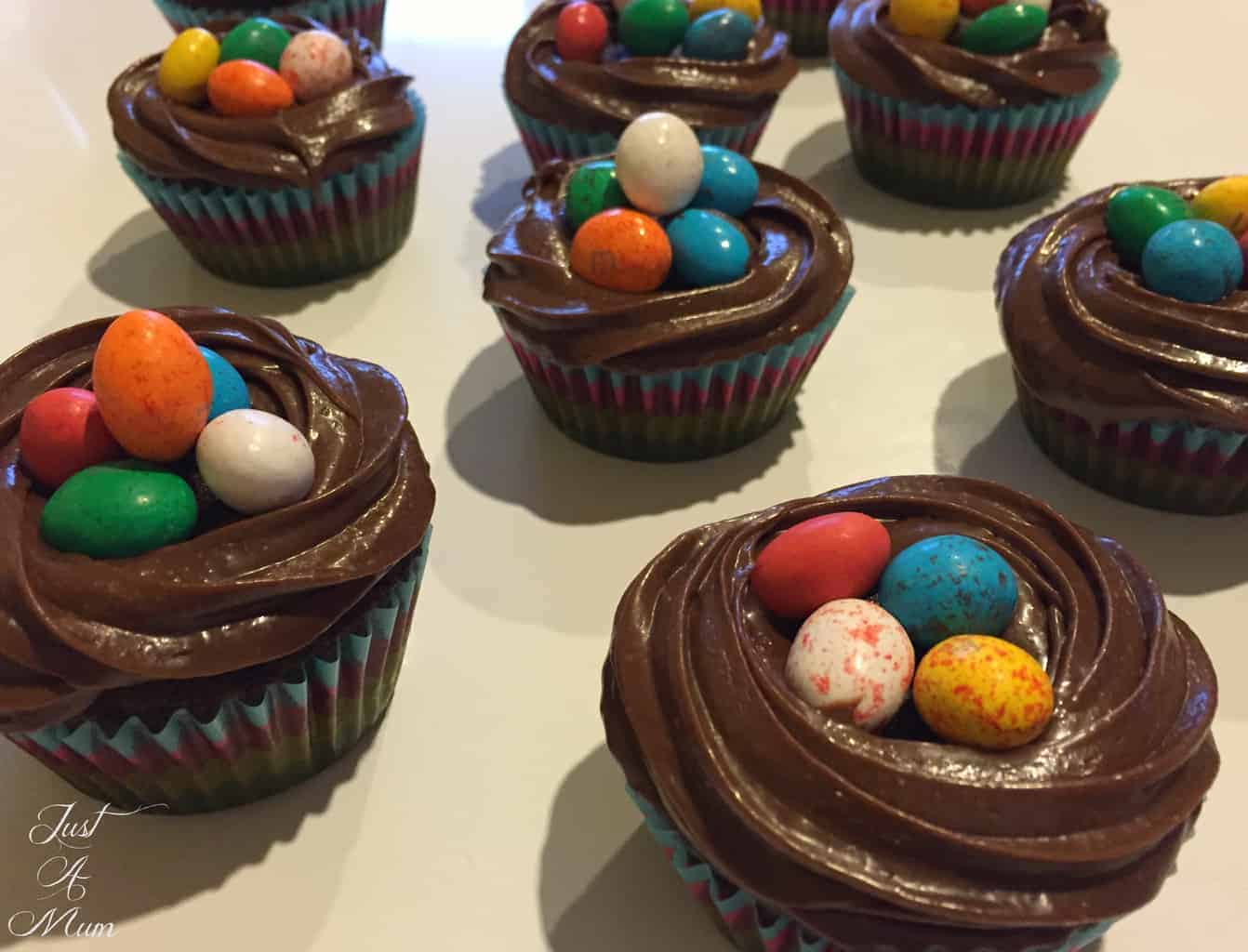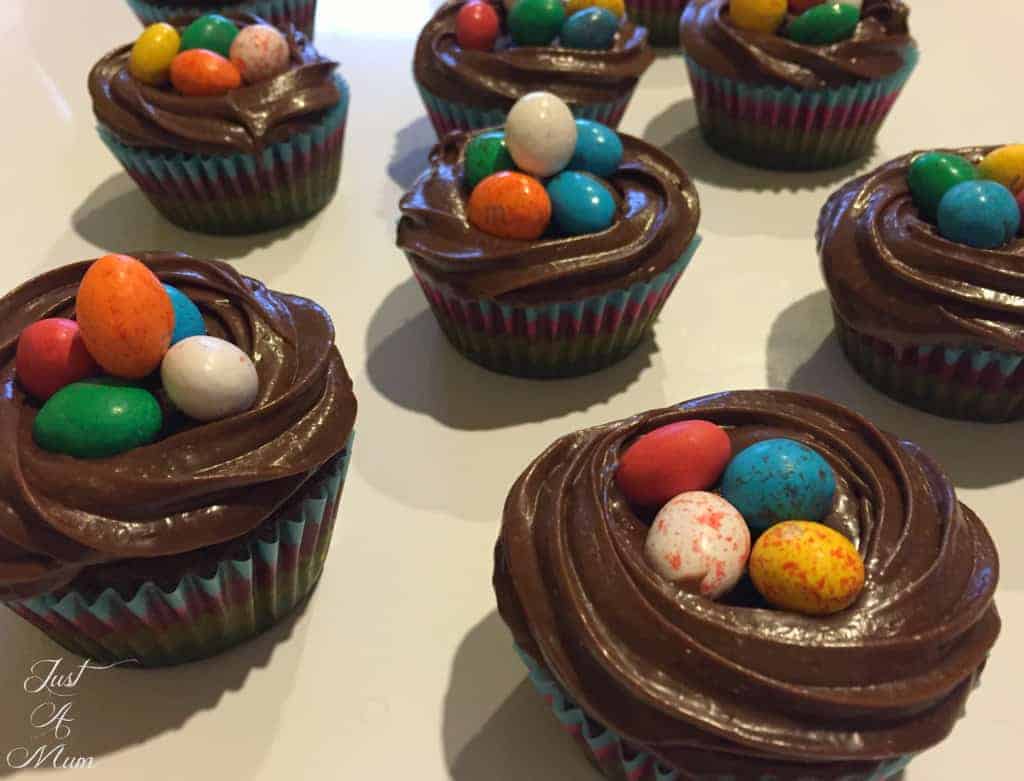 I used this recipe for the cupcakes >>>Easy Rich Cupcakes it is quick and simple to make these ahead of time, you can even make a big batch and freeze half for another time. Another easy idea is to use your favourite chocolate cake recipe for the cupcake bases. The Frosting and the Speckled Eggs can be found at your local supermarket, the cupcake cases were found at a dollar store!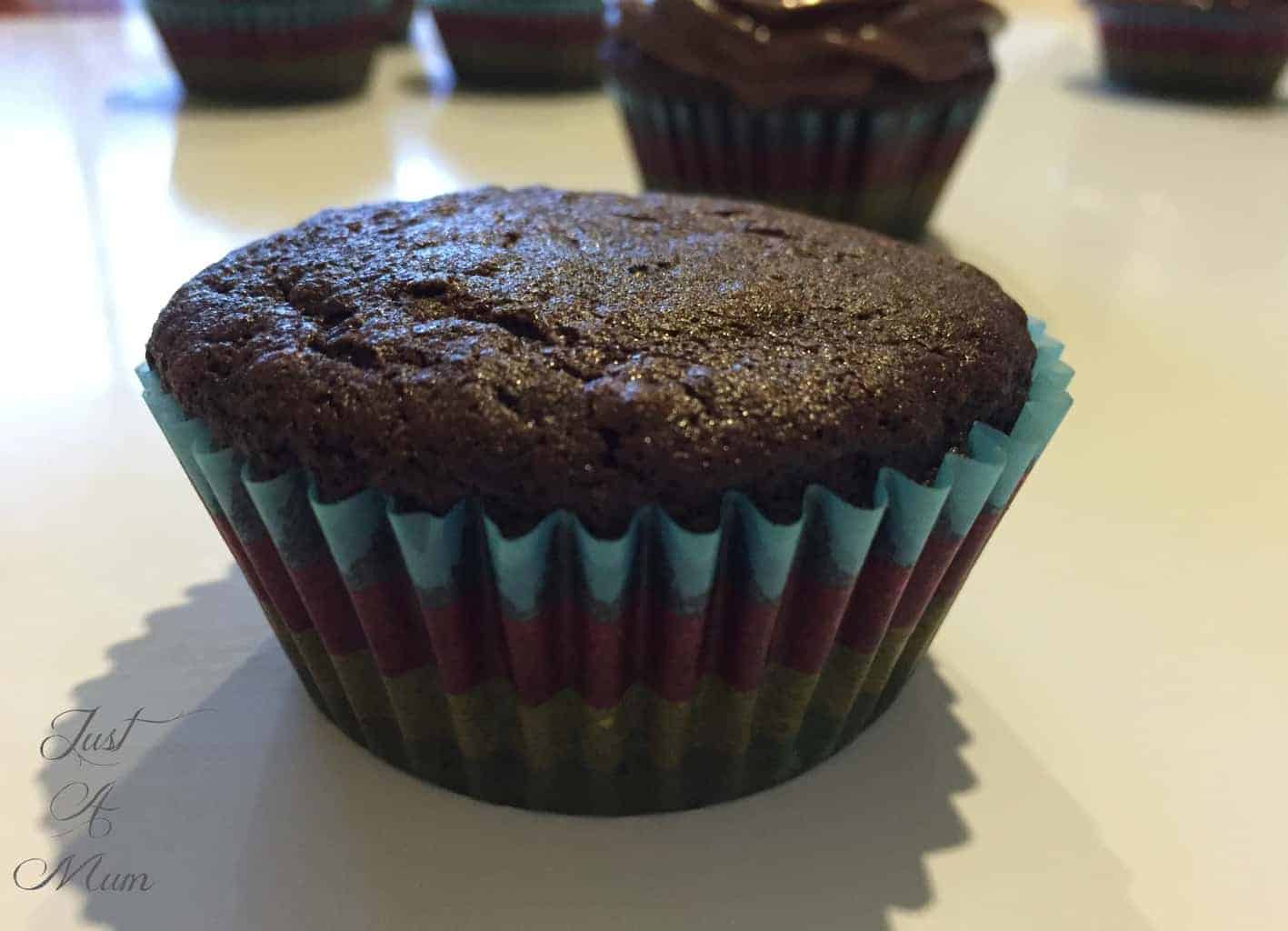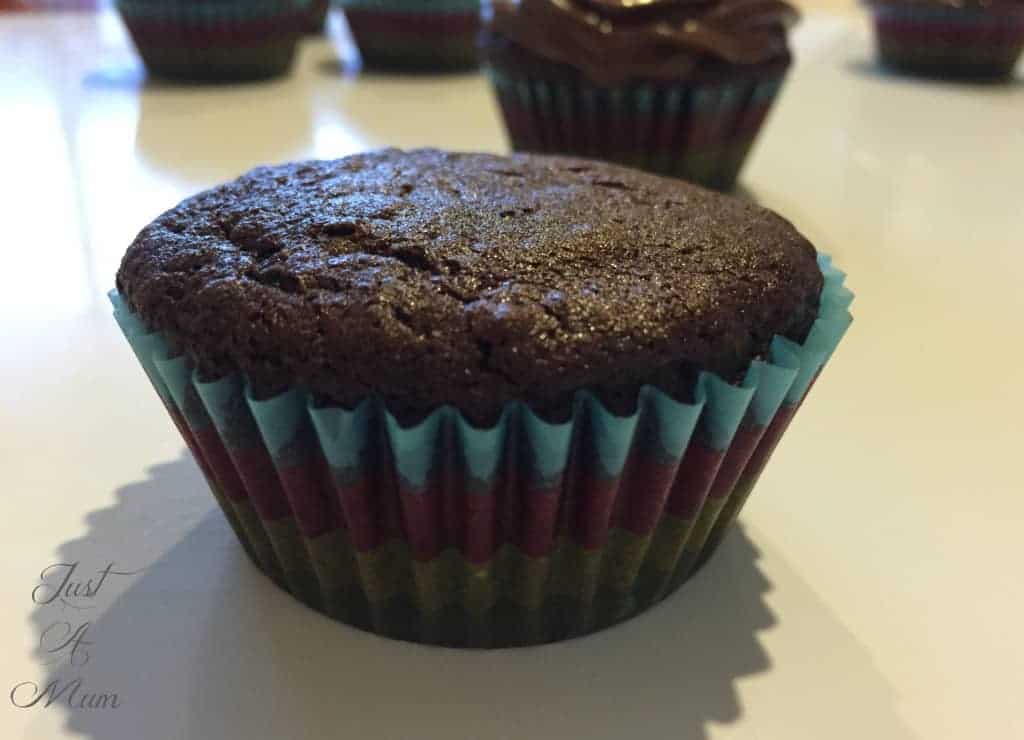 After that all you need is the nozzle, I used a Wilton 1M, but a 2D will work well. You can buy sets of icing tips at the supermarket in the baking aisle for very cheap if you don't have one. You do not need a proper icing bag, you can simply use a ziplock bag with a small slice across one corner so the icing nozzle fits half way out! Easy 🙂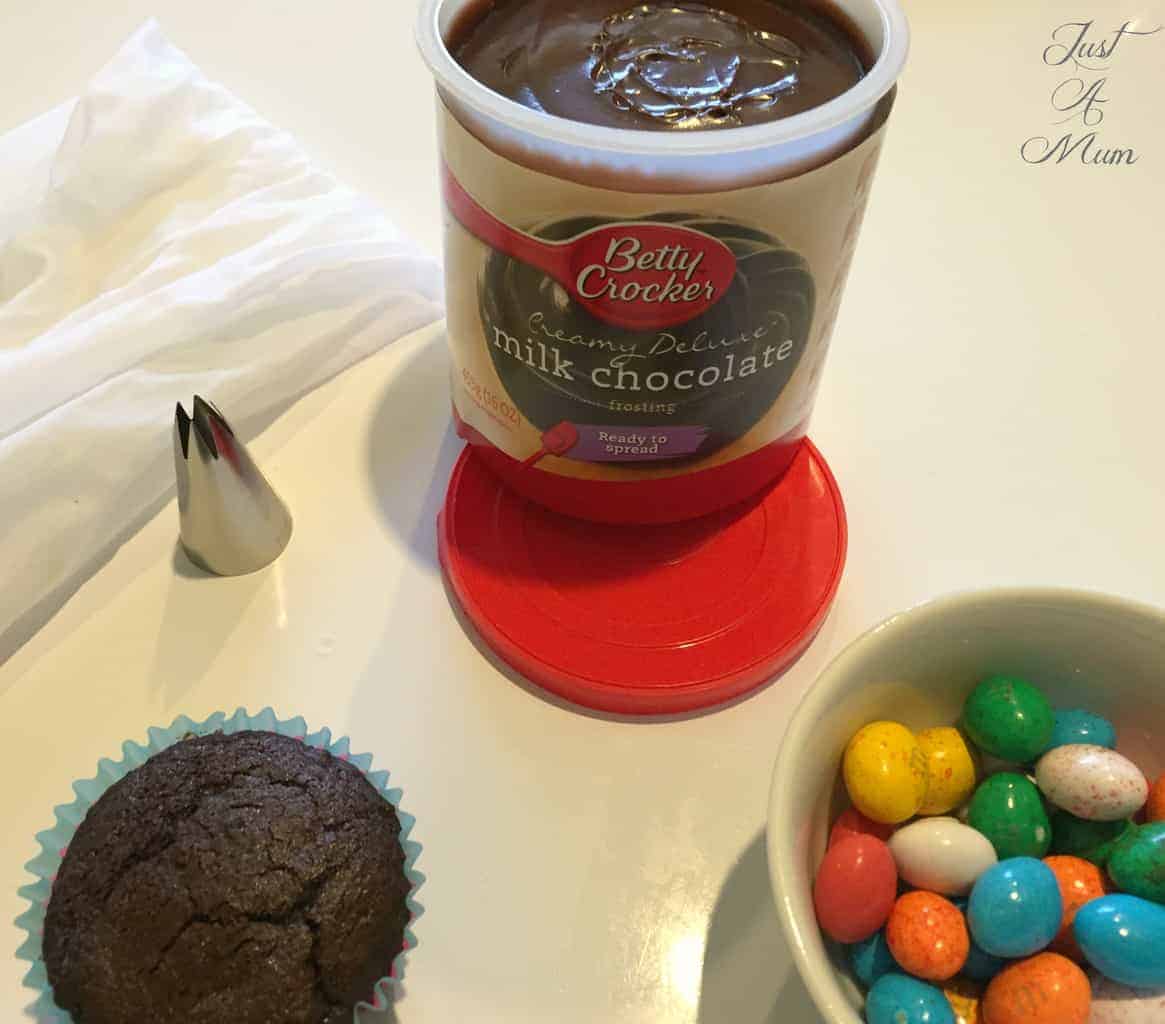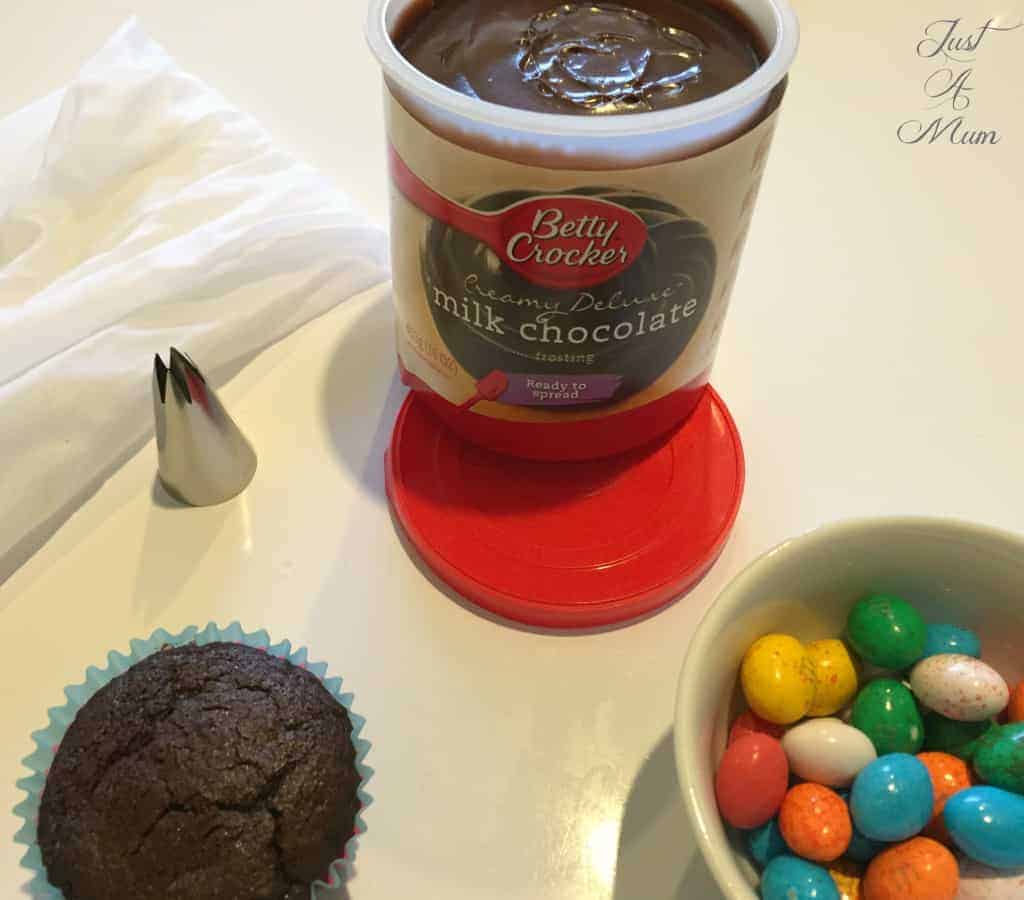 Then simply ice around the edge of the cupcake – one or two swirls around the edge, pop in some speckled eggs and you have a very easy, very delicious chocolately Easter Treat!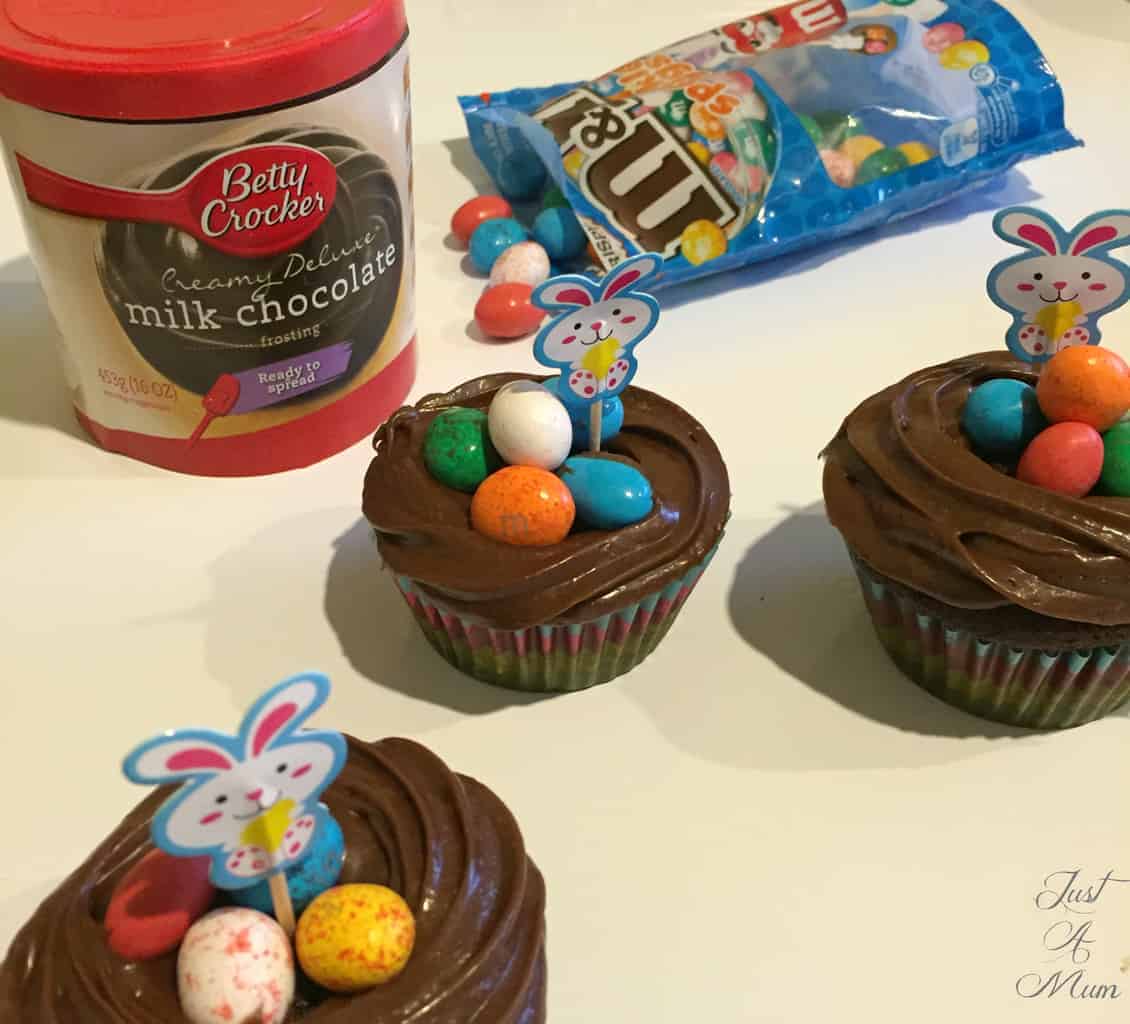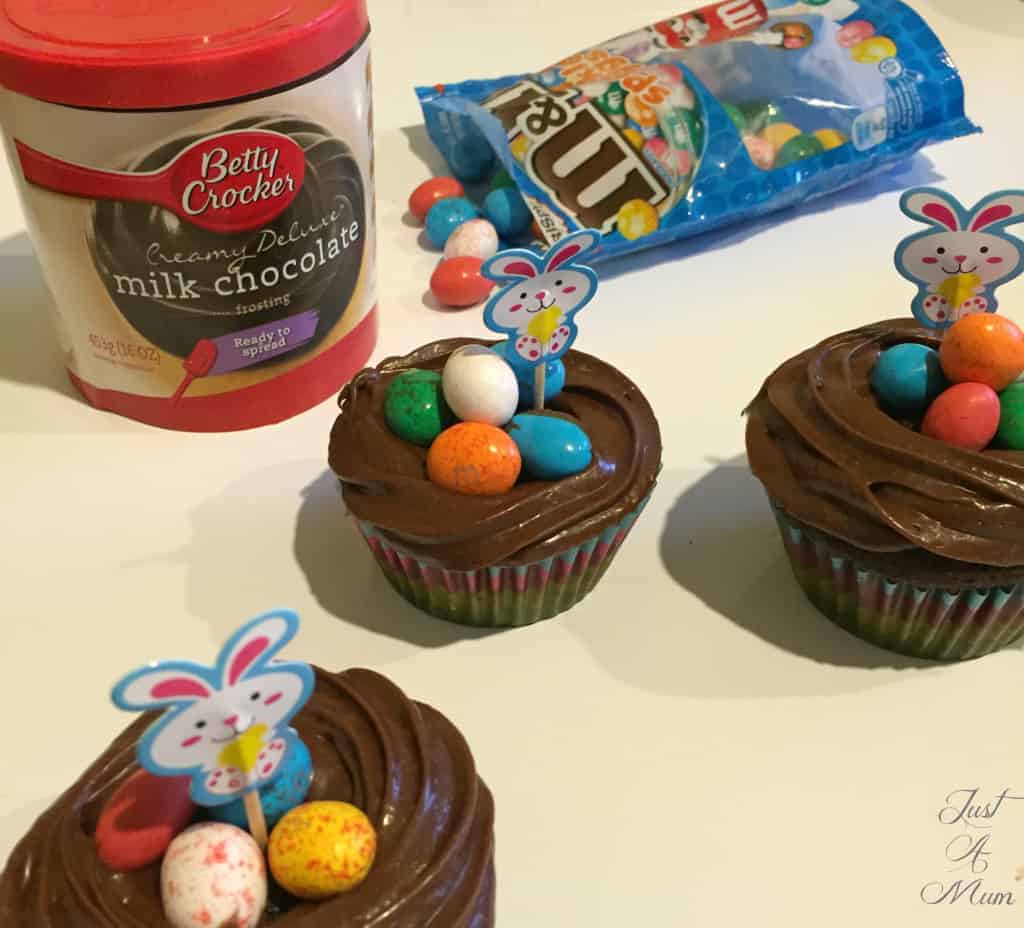 See, I said we were going for easy today folks.
What do you think? Pop over to our Facebook page to leave a comment and share your Easter creations.
Thanks so much for stopping by!
Anna