These Sticky Asian Meatballs are absolutely delicious and so simple to make, dinner in less than 30 minutes.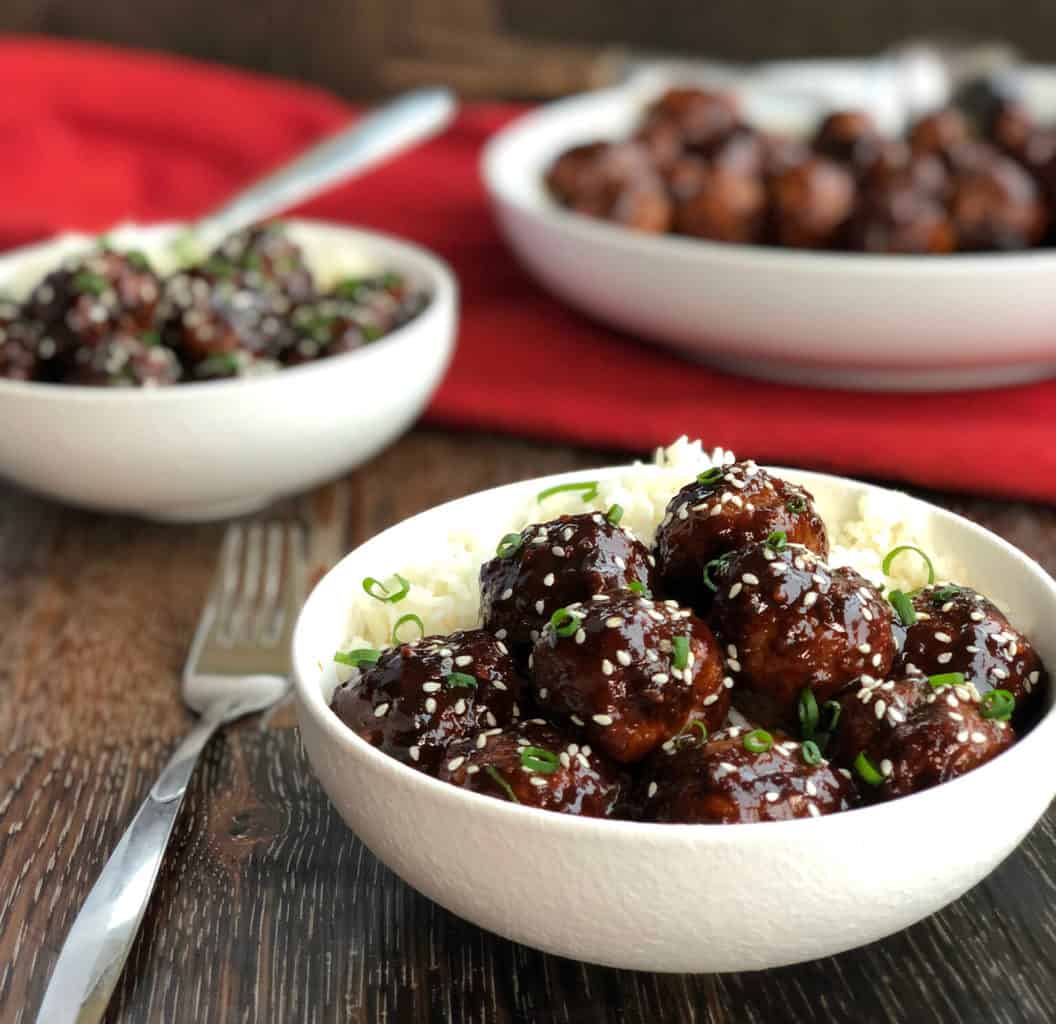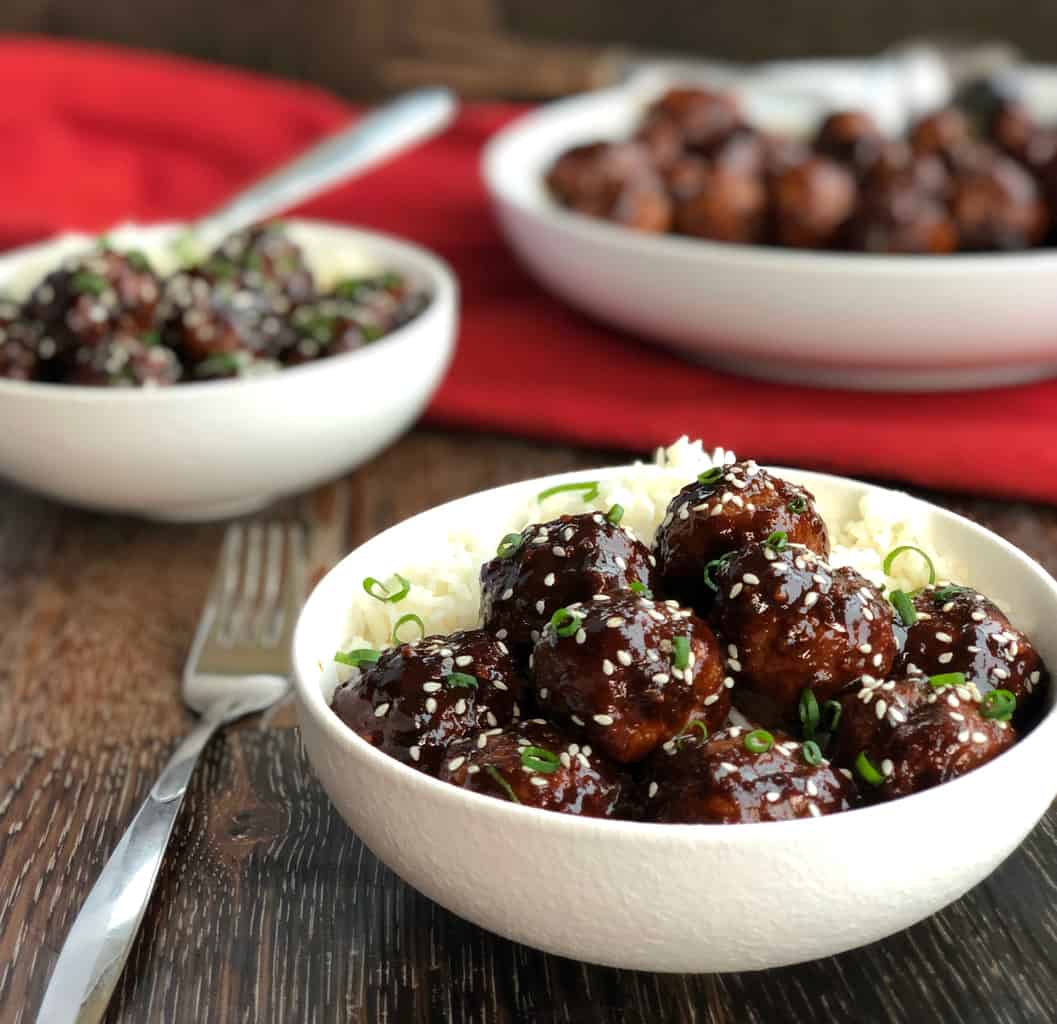 These easy pork meatballs contain all the lovely flavours you associate with Asian fusion cooking, from garlic, ginger, spring onions all beautifully combined with delicious Lee Kum Kee sauces. Convenient and so tasty, these wonderful staples are included in both the meatballs and the sticky sauce. I have used the following Lee Kum Kee products today; Hoisin Sauce, Pure Sesame Oil & Premium Soy Sauce. Consider this your starter pack for creating gorgeous flavour in your cooking. Fantastic quality and readily available in your supermarket, definitely a brand you can trust.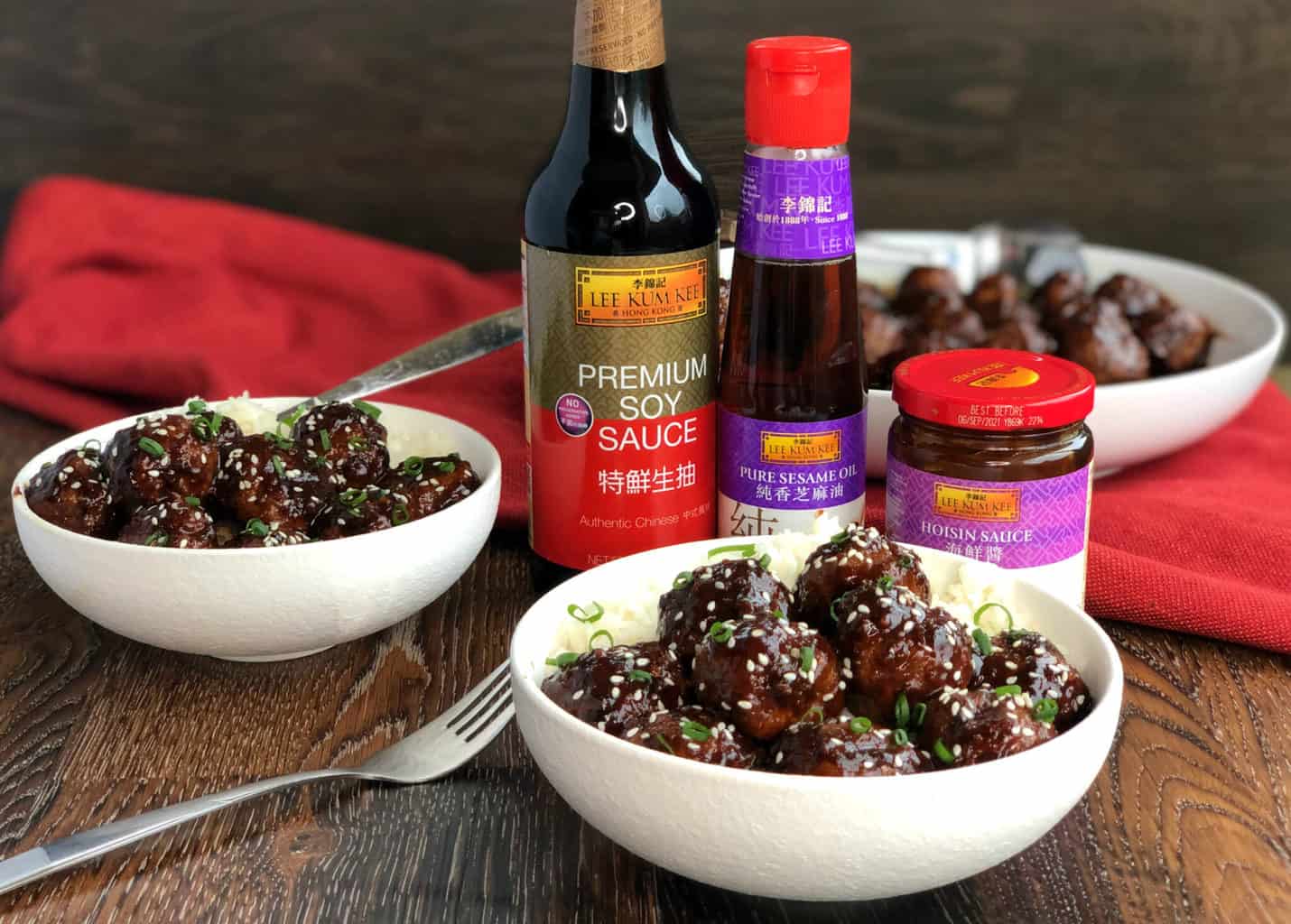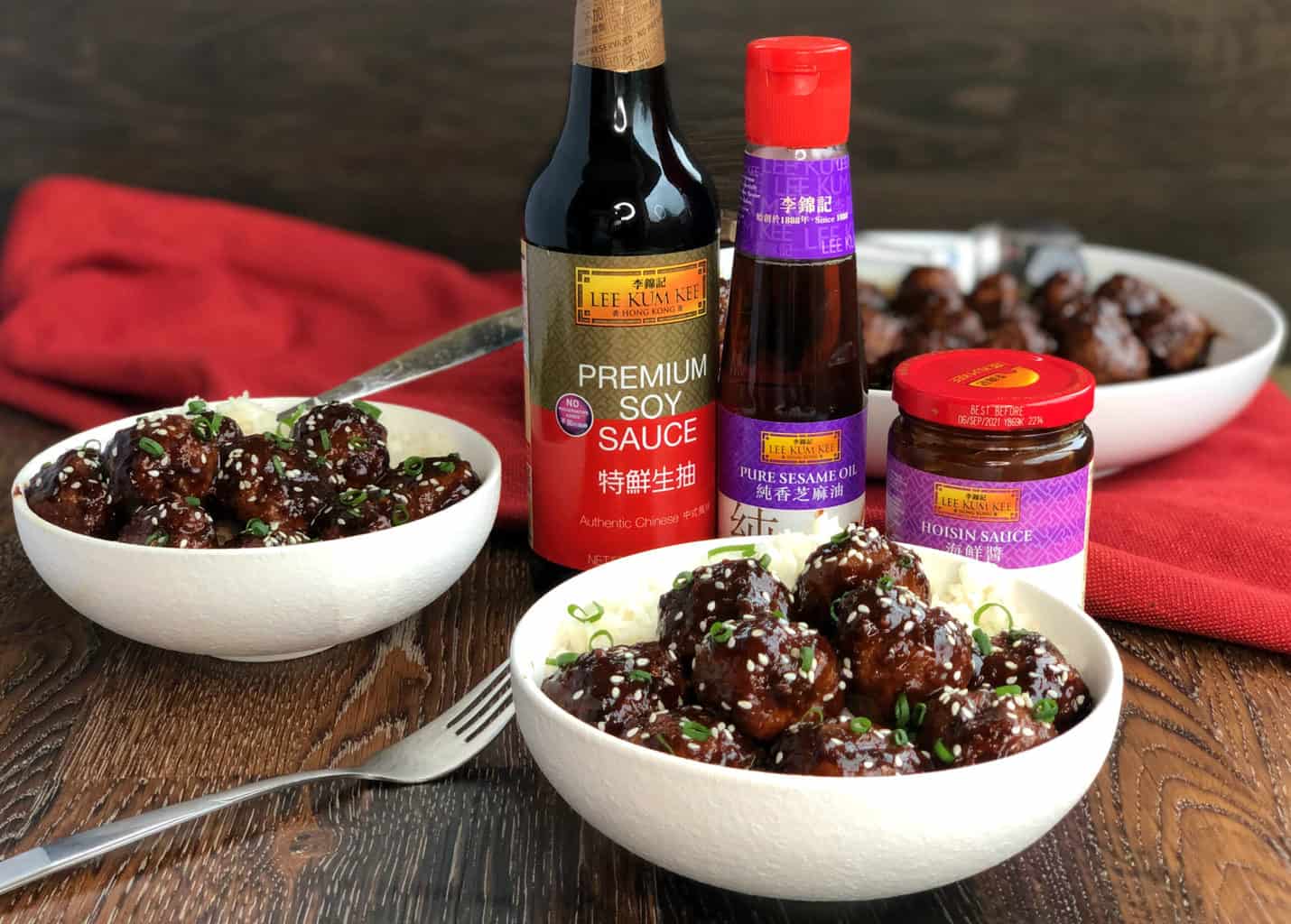 This is an easy 30 minute meal, perfect for busy households, and family friendly as these are not 'hot' at all, rather they are a perfect balance of flavours everyone will enjoy. If you do like a hit of heat in your meatballs then add a pinch of red chilli flakes to the meatballs. The process is broken down into two quick steps, preparing and baking the meatballs and preparing and heating the sauce.
How to Make Pork Meatballs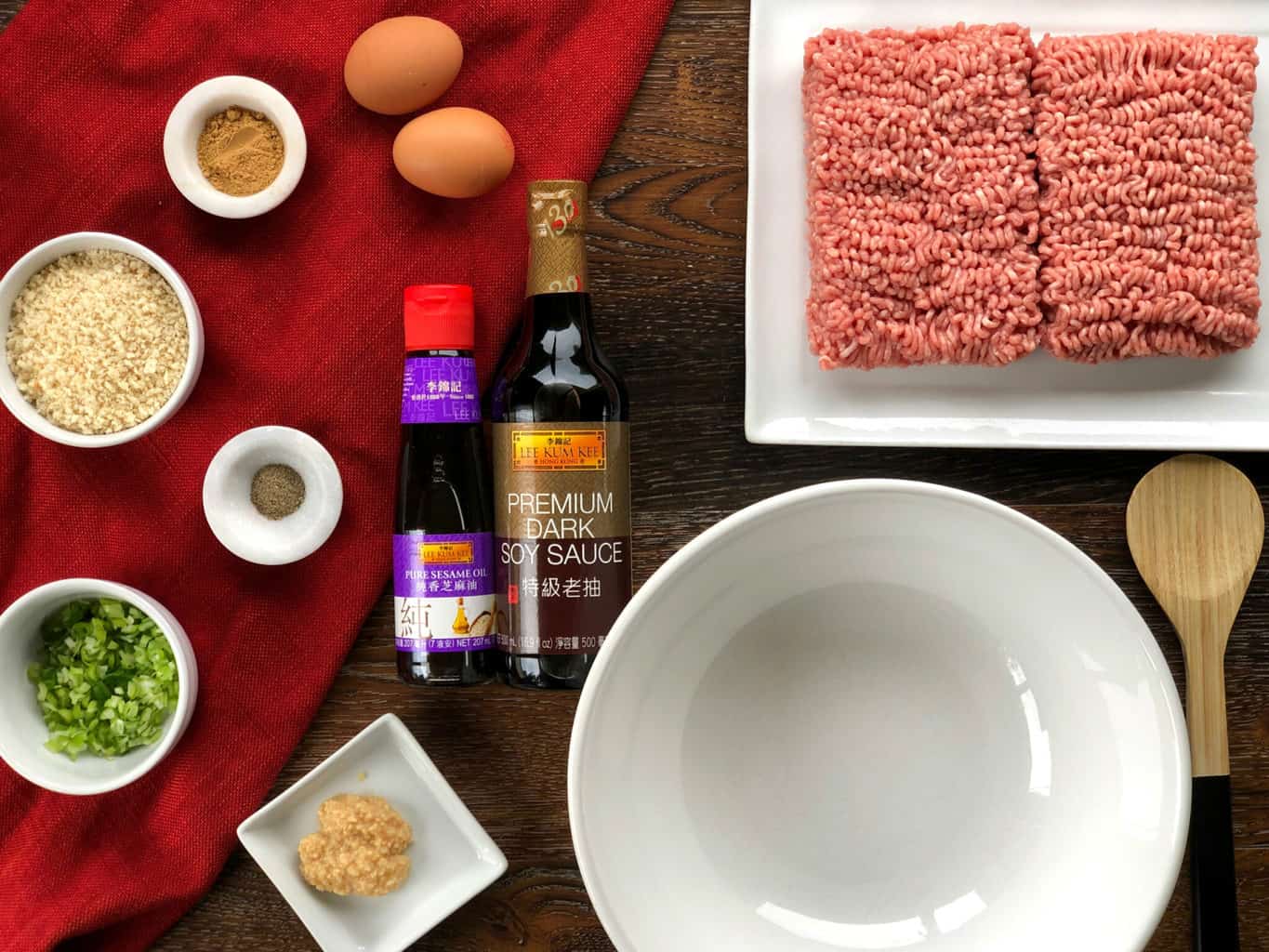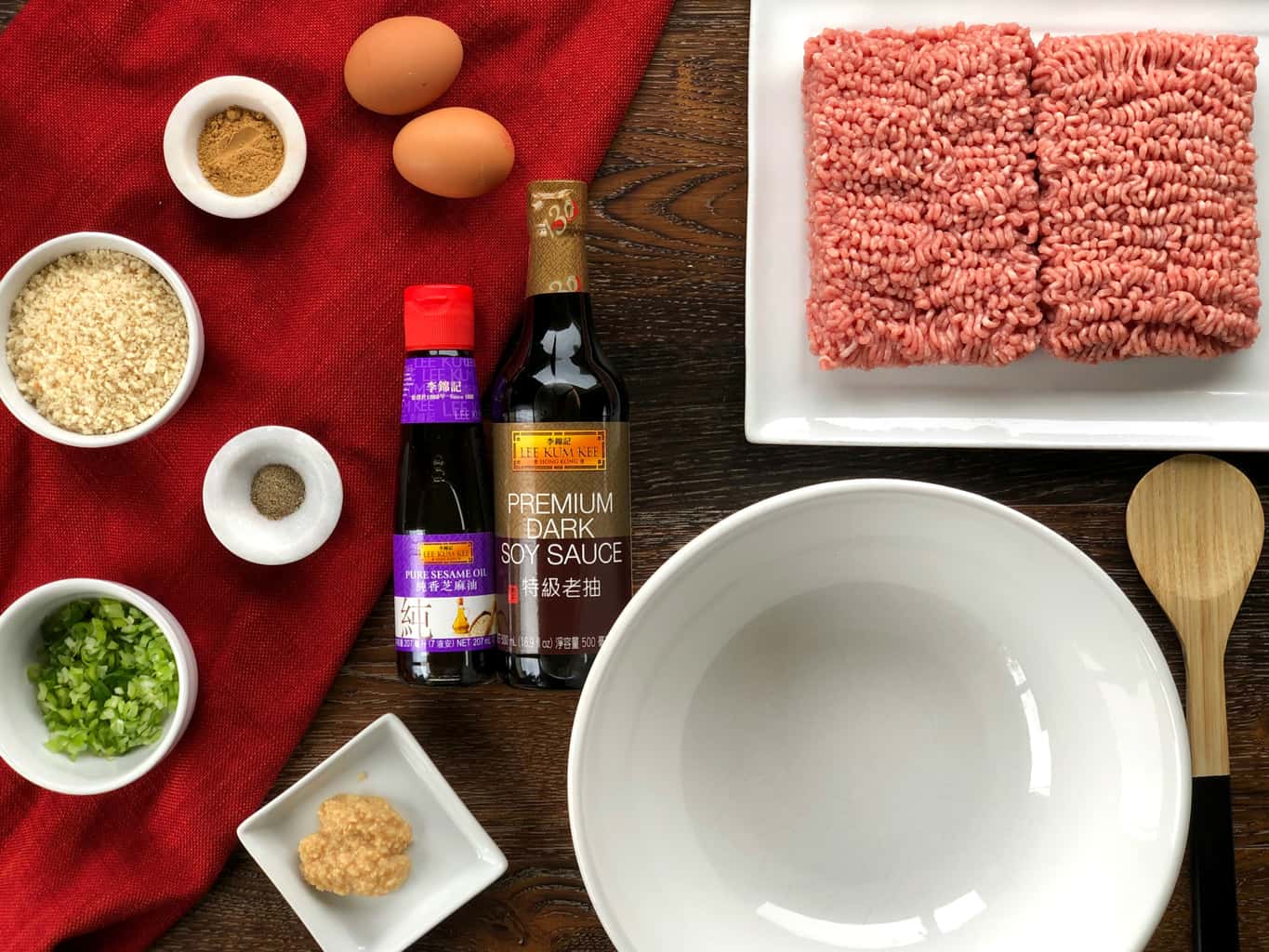 I have used pork mince (ground pork) as I think it works best with the flavours, and is lovely and lightly flavoured, you could replace with chicken, beef or create a combination of any depending what suits your family. But the pork definitely works beautifully here. I have a good little tip to create light meatballs that are not tough and dense. Prepare all of the 'extra' ingredients before adding the meat! This way the meat isn't overworked, so in this case simply combine the breadcrumbs, eggs, spring onions, garlic, ginger, pepper, soy sauce and sesame oil first, then add the pork mince and lightly mix until completely combined.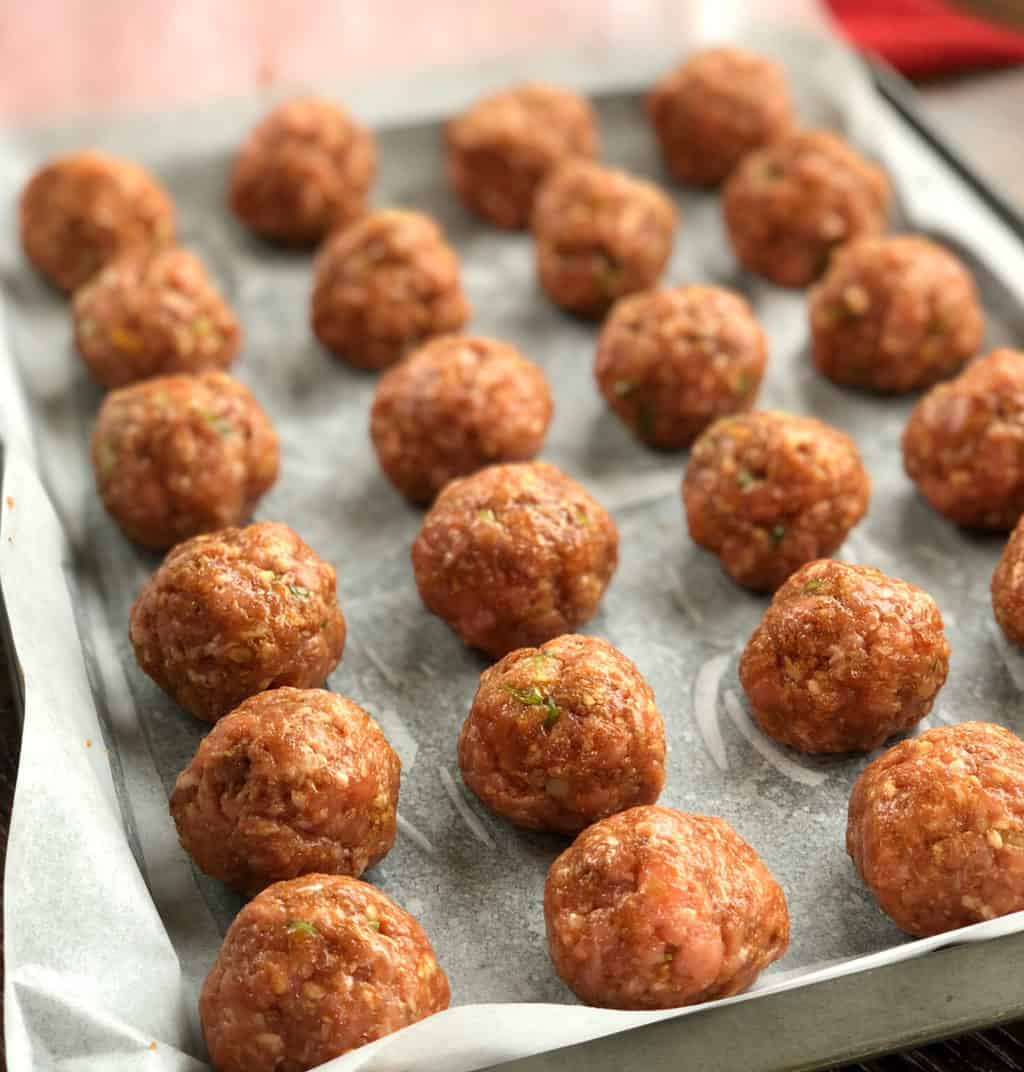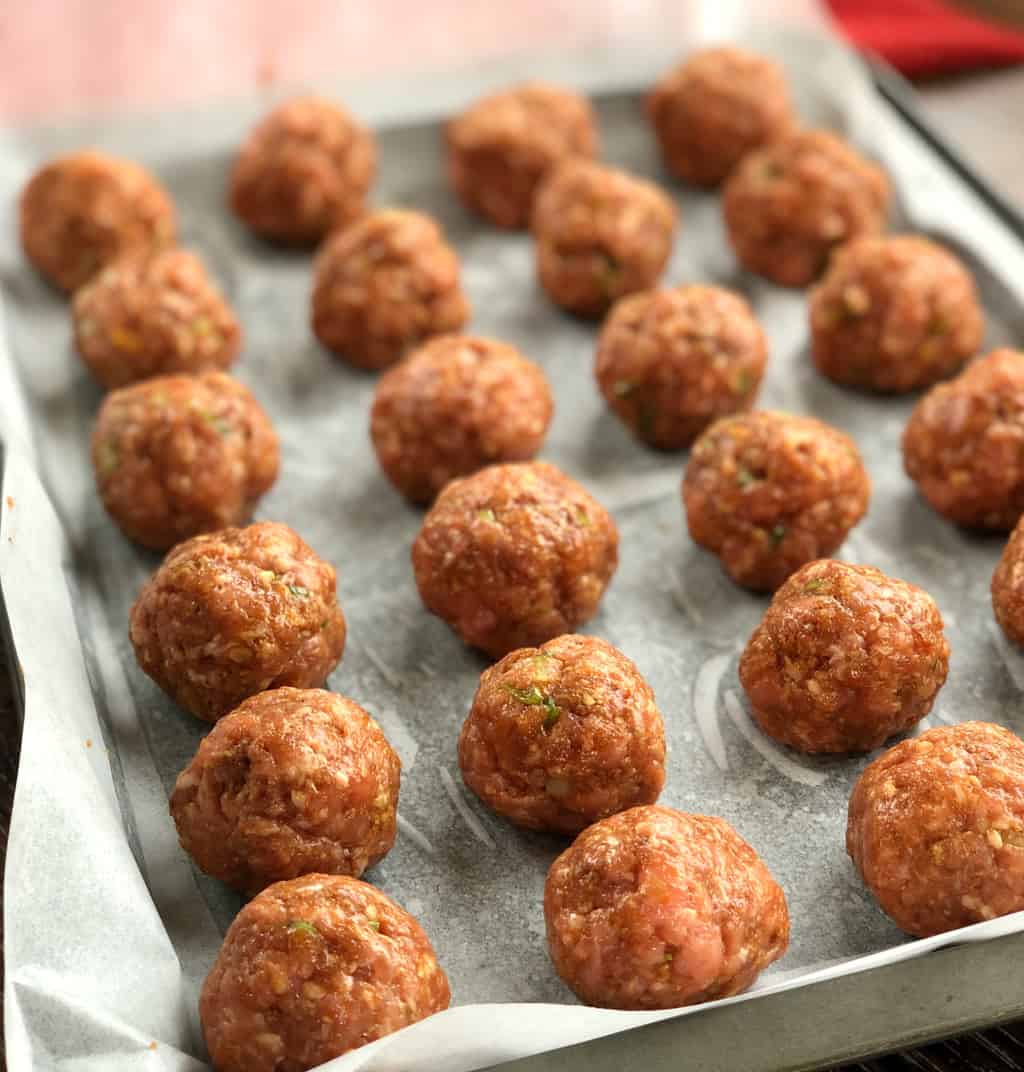 This is a lovely big recipe, using 1 kilogram of pork mince, you can easily half this recipe if you prefer. This recipe makes 40 good sized meatballs so plenty for the whole family. Baking time is no more than 15 minutes, during which time you can prepare the sauce ingredients, this step just takes 5 minutes so you can see why we love this quick recipe!
How to Make Sticky Asian Sauce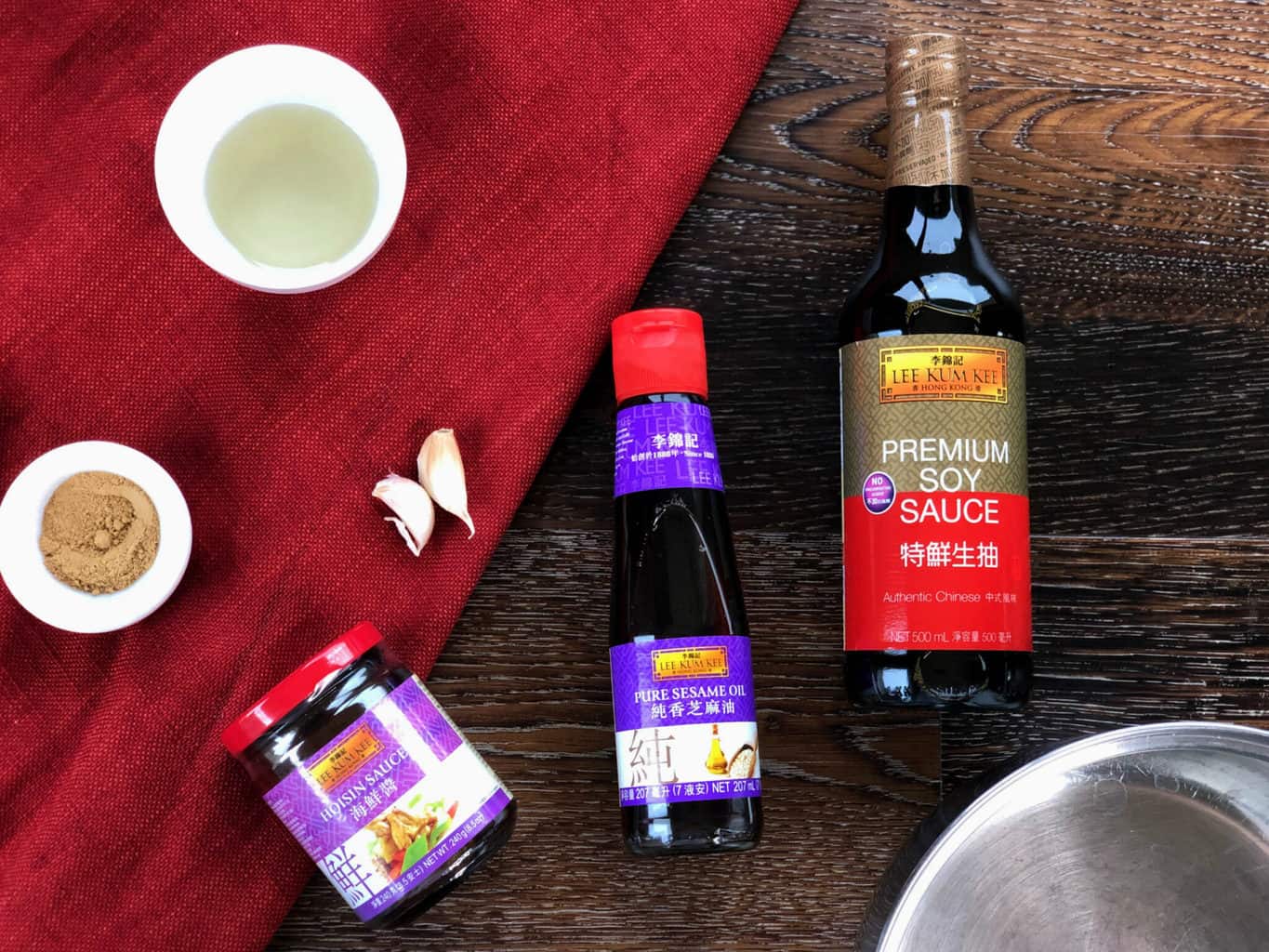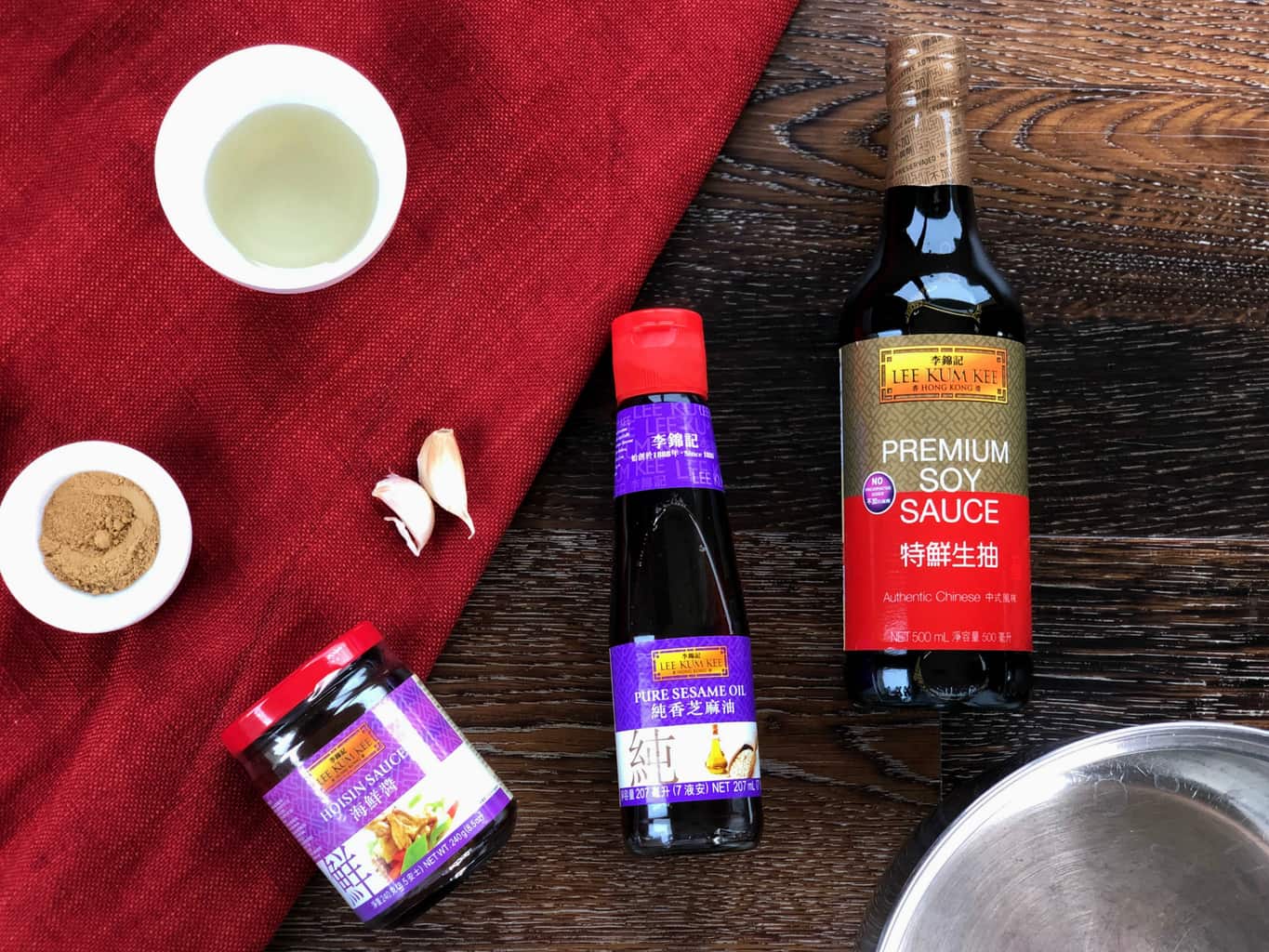 Combining these few ingredients; hoisin sauce, pure sesame oil, soy sauce, garlic, rice wine vinegar and ginger results in the most delicious and simple sauce you can make! The Lee Kum Kee Hoisin Sauce is perfectly balanced with sweetness so there is no need to add any extra sweetness here such as honey. Taking just a few minutes, you combine these ingredients and bring to a gentle boil for 1 minute and you are done!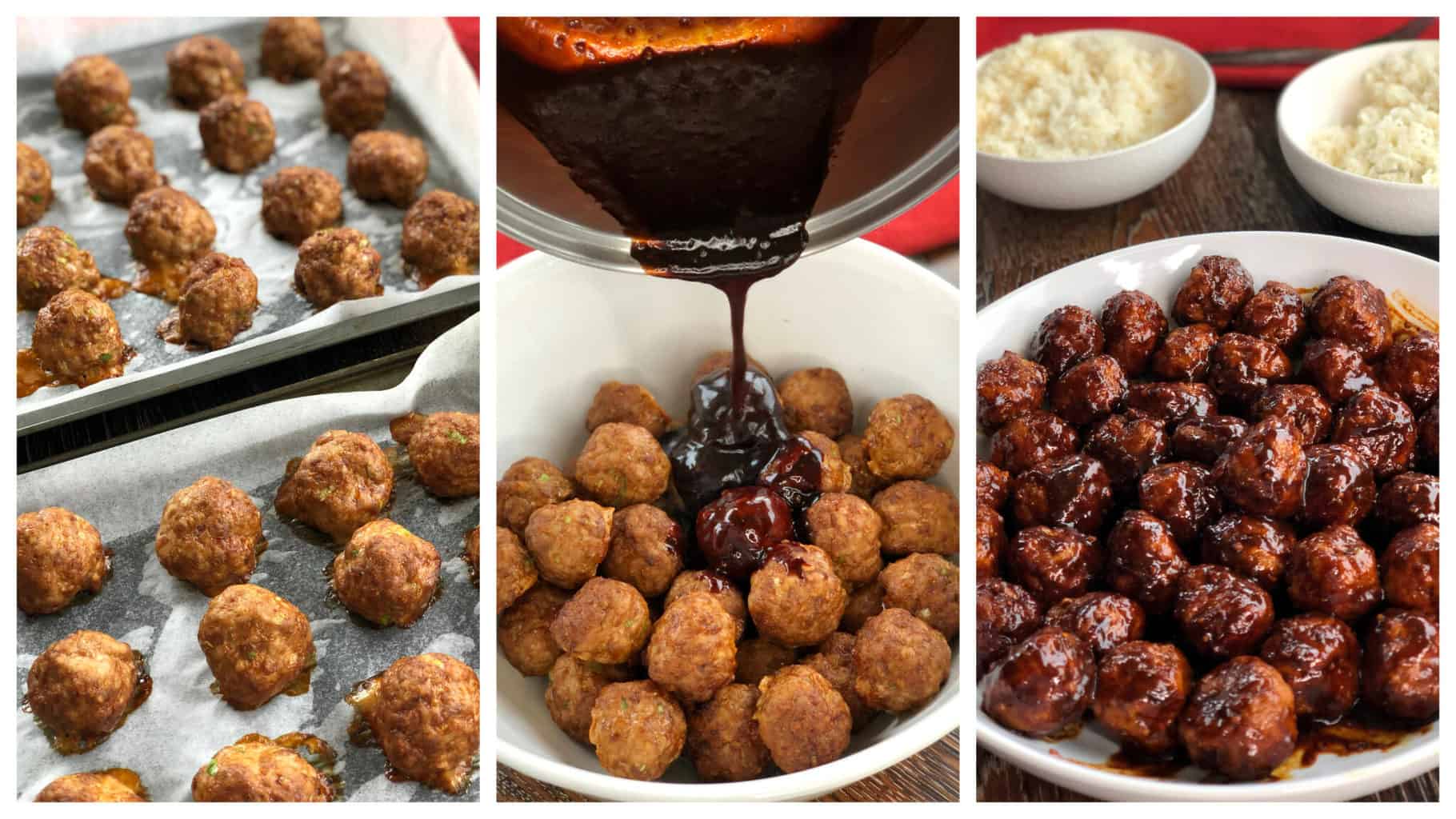 Once the meatballs are baked you simply add them to a large bowl, pour over your sticky Asian sauce combine and serve! Today I have served this with jasmine rice and garnished with sesame seeds and finely sliced spring onion. This recipe makes a generous amount of sauce so you can serve with rice, in wraps, or on their own as an entree with small wooden serving forks. These can be served hot or cold and can also be frozen at any stage.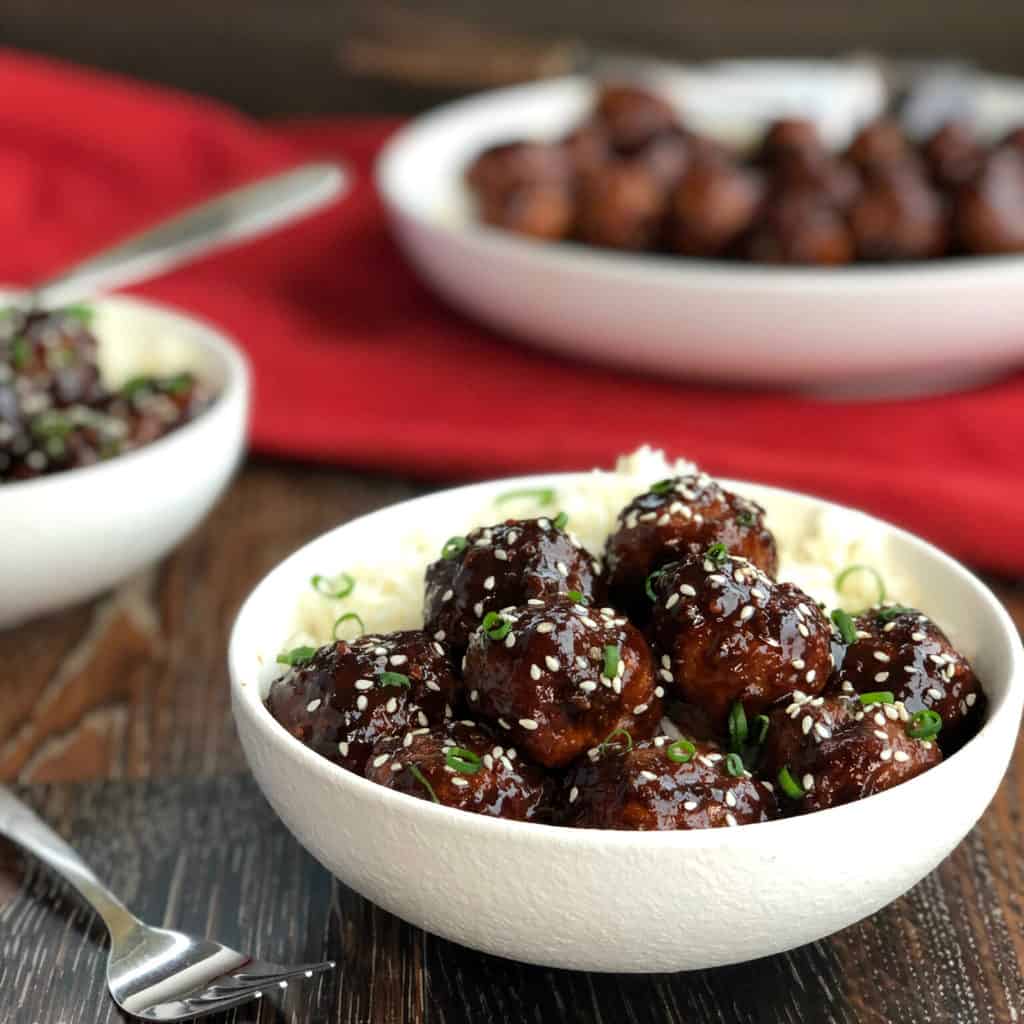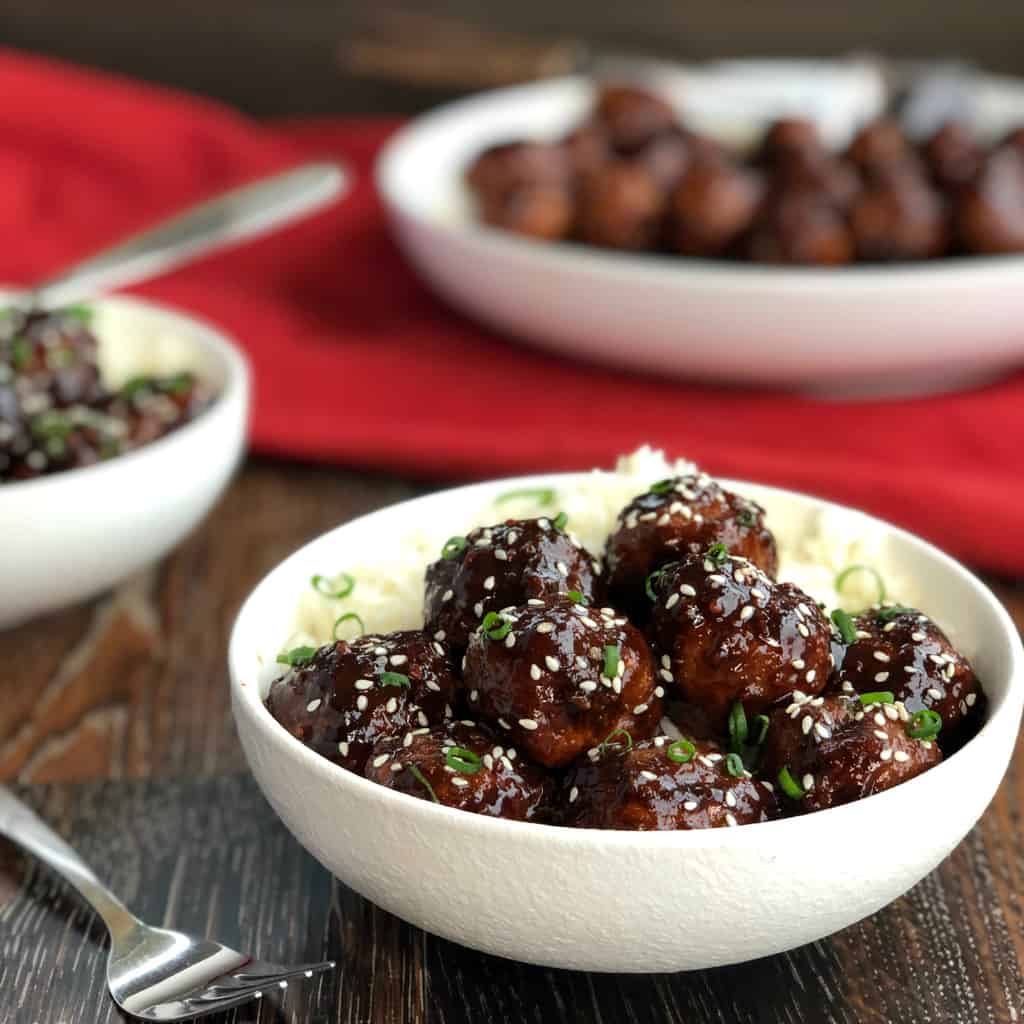 Onto the recipe
I hope you enjoy this quick 30 minute meal, let me know in the comments below how you would serve it.
It is as easy as that! Delicious and balanced, I hope this becomes a firm family favourite.
A huge thank you to Lee Kum Kee for partnering with me to bring you this recipe, their products are beautifully made and should be your go to in store to recreate these divine flavours. Convenient and oh so tasty! Let me know if you find them in your local supermarket, their range is huge, well beyond what I have shared here..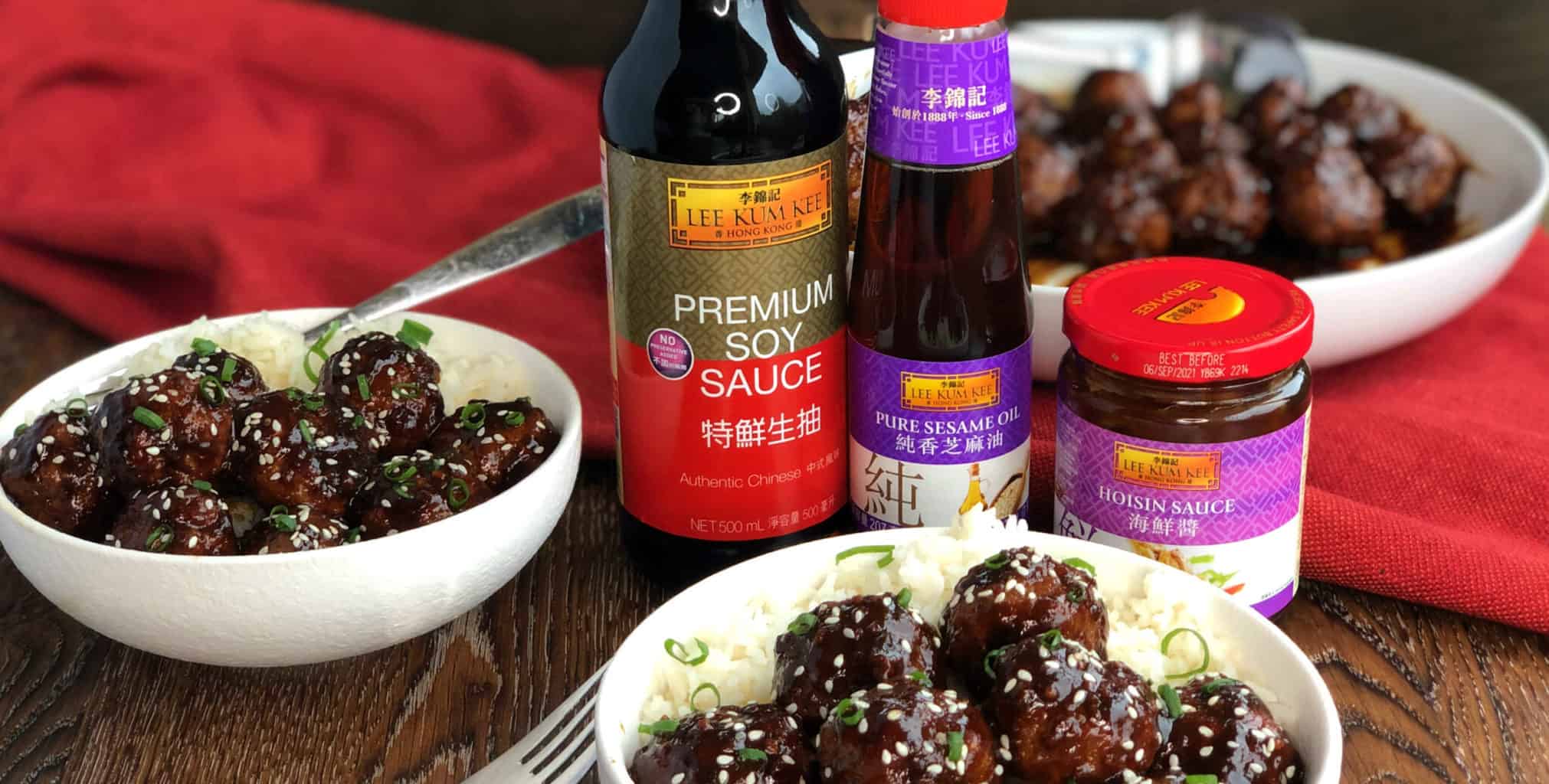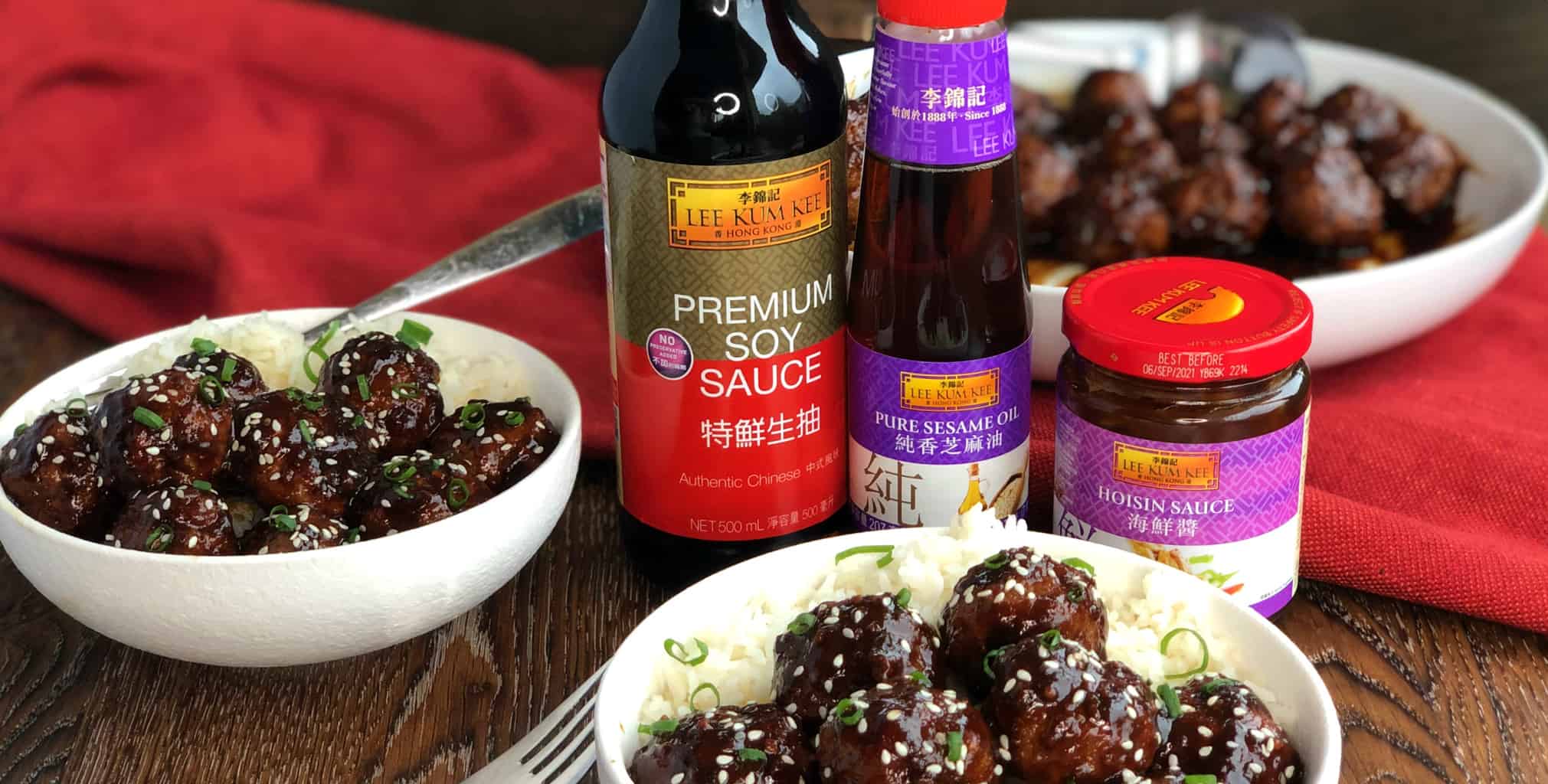 Thank you so much for stopping by to check out my latest recipe and others on my blog. If you are not already be sure to follow me on Facebook or Instagram for more deliciousness, and you can register your email in the subscription box below to receive all my recipes as I publish them.
Happy Baking!
Anna
If you love meatballs then be sure to check out this version too – oh so tasty >>> Just A Mum's Amazing Meatballs
Pinterest – Pin It!