A divine combination, apple and cinnamon is delicious in these moist and flavourful muffins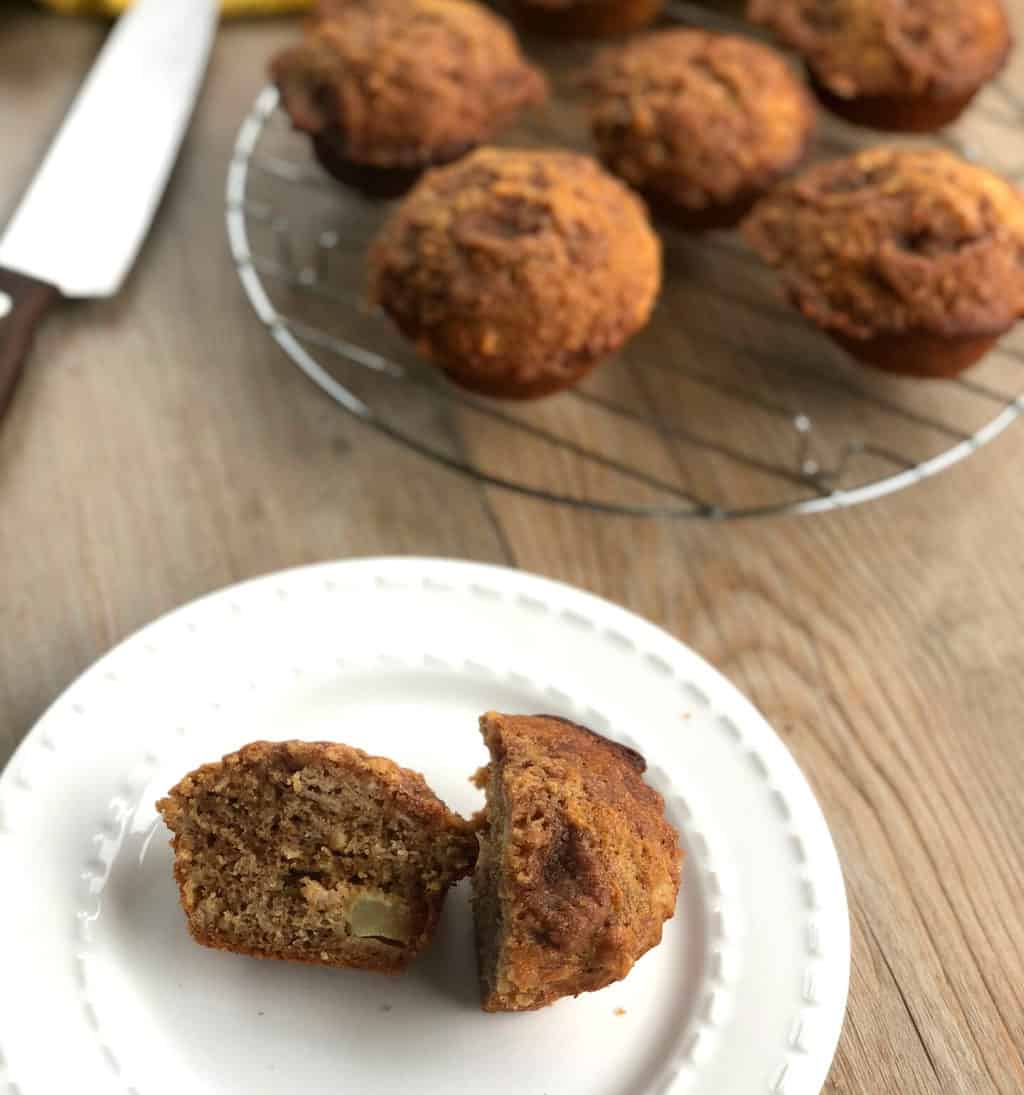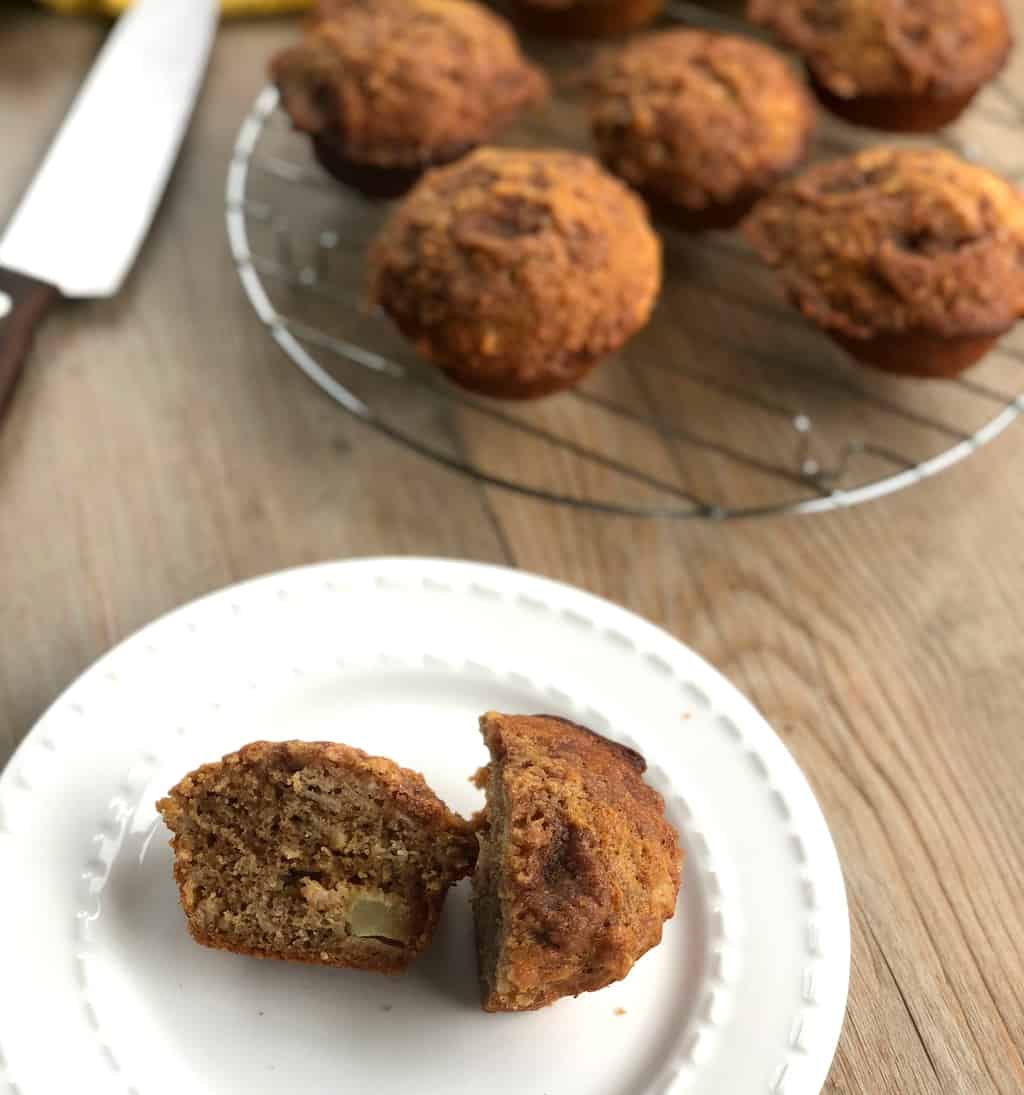 Our apple tree is largely neglected for several months of the year, only the fittest survive in our garden! Thankfully this year we are rewarded with a bumper crop of delicious red apples. I no longer know what variety they are, it is a dwarf apple tree so perfect for our size back yard. With hundreds of apples I am sure to come up with some good recipes!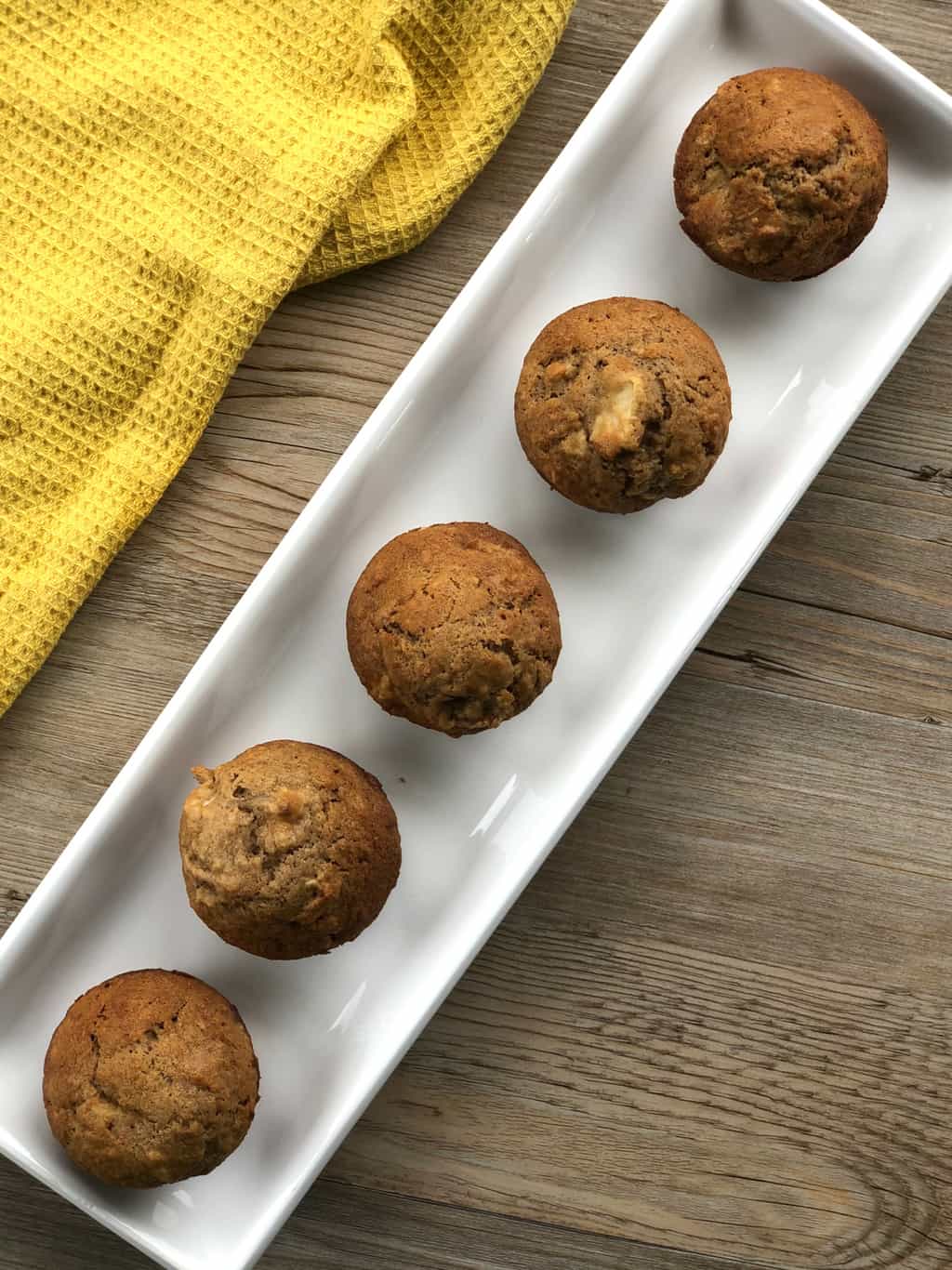 These muffins are based on my Banana Chocolate Chip Muffin recipe with a few amendments. Brown sugar muffins with a little extra cinnamon added and both diced and grated apple. Everyone prefers one over the other so I added both! You can choose the size of your apple chunks, sometimes smaller is better. And the grated apple ensures that every mouthful has the lovely sweetness of apple.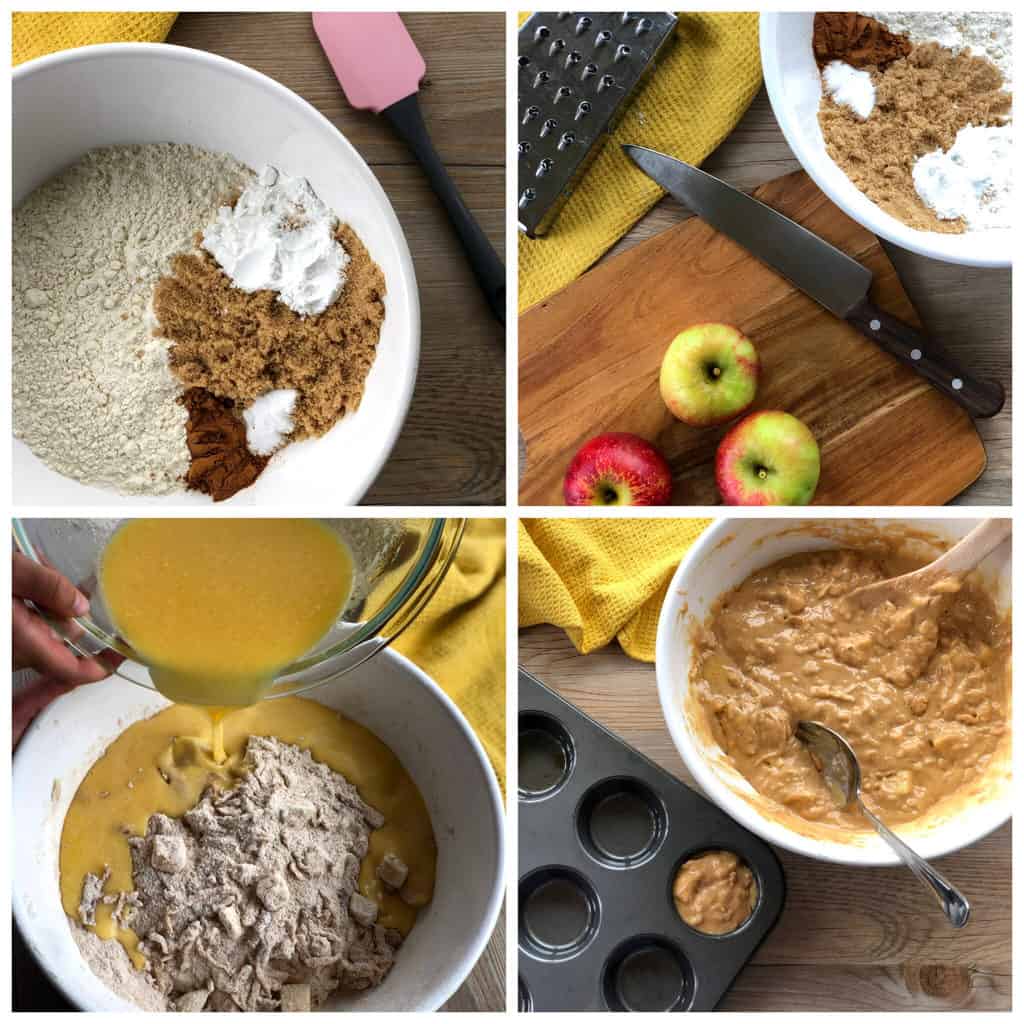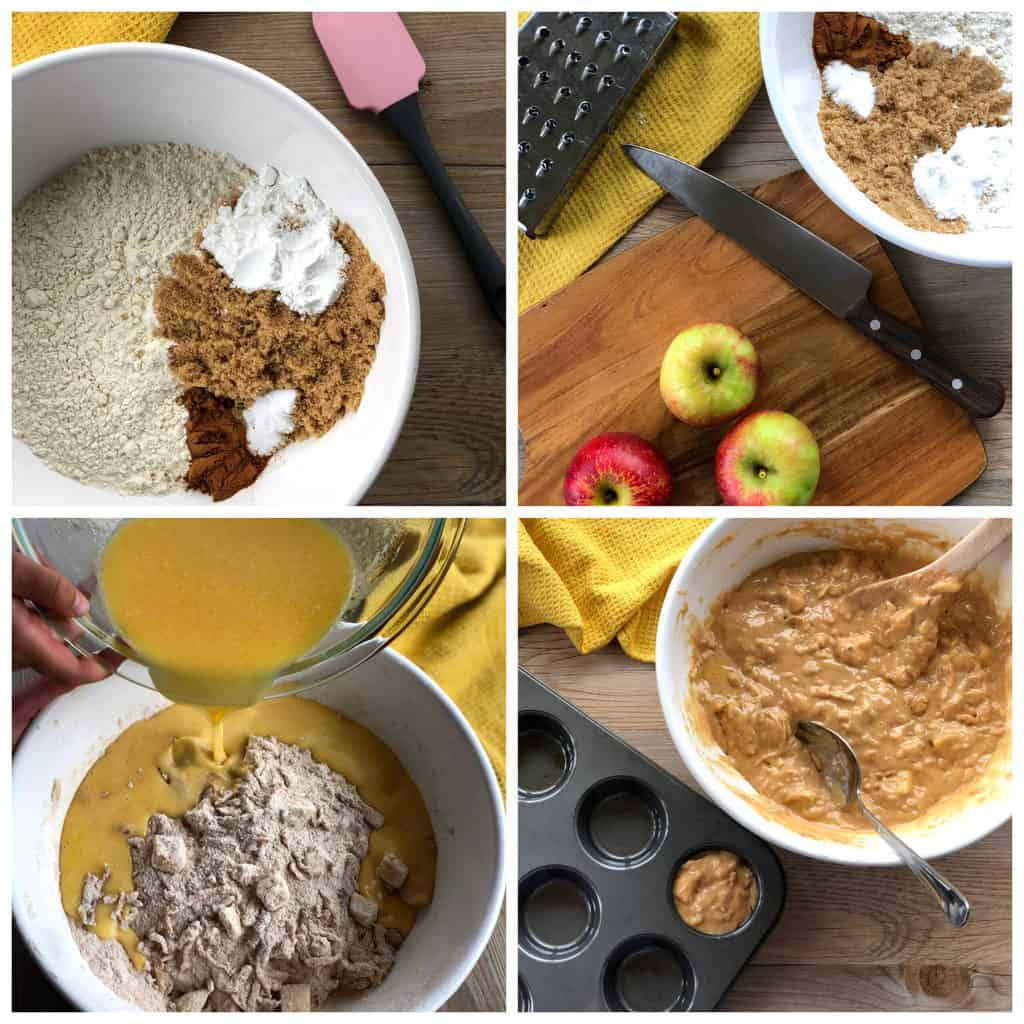 I have created these muffins to showcase two styles, one with and one without a topping. I have made a simple streusal topping to add to half the mixture before baking, this takes them from good to great! But the flavours are really good without, so up to you. I will add the instructions for both below.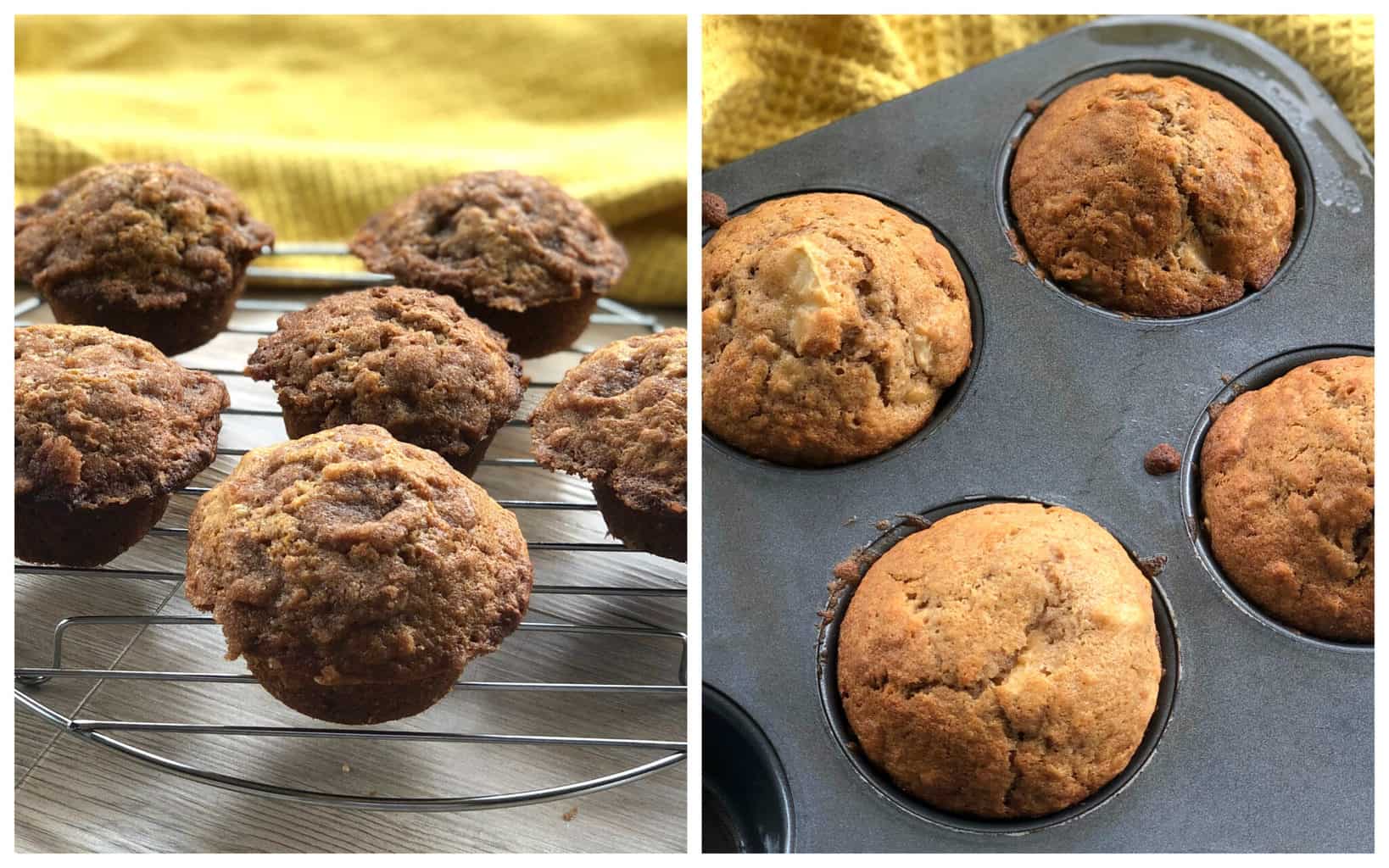 Making muffins is so simple and you are rewarded with a glorious smelling house – especially with this combo. You simply mix the dry ingredients and then pour over the wet. There are a few key tips to getting a perfect muffin.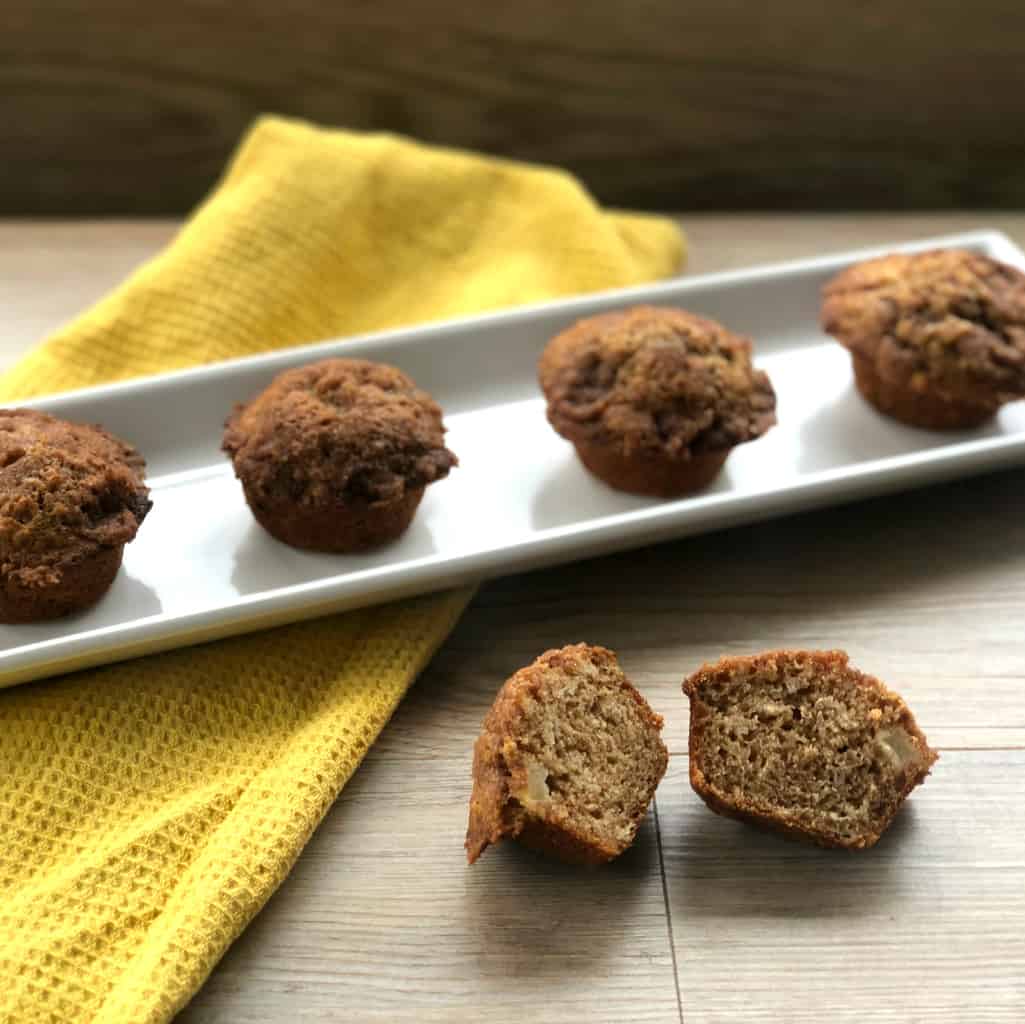 How to Bake the Perfect Muffin
You want your muffin to be big, crunchy on the top, and moist underneath – never dry.

If you are adding extras, such as blueberries, chocolate, or apple make sure you are generous! No one wants a single blueberry in their blueberry muffin!

For the perfect crunchy top you want to fill the muffin hole to at least 2/3rd full, that way the top bursts out and develops a nice crunchy finish

DO NOT OVERMIX YOUR BATTER, this results in tough and misshapen muffins

You can eat muffins for breakfast, this makes them far superior to cake which is frowned upon as a breakfast food.

Adding toppings to your muffins is definitely recommended, this could be anything from a sprinkling of sugar, streusal or a glaze. They make that all important top of the muffin even better

Do not overbake the muffin, this makes them dry and tough. You want it to just spring back to the touch then remove from the oven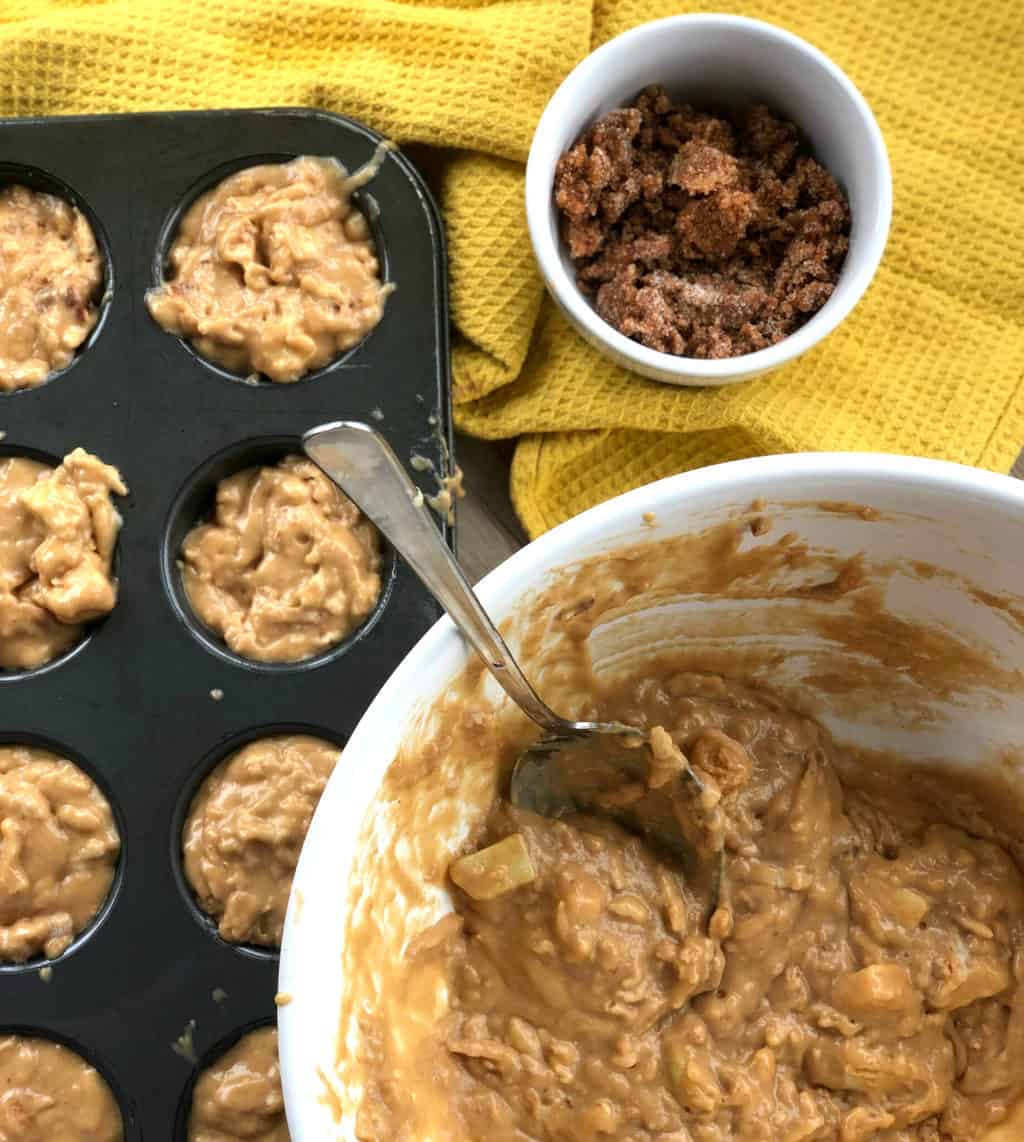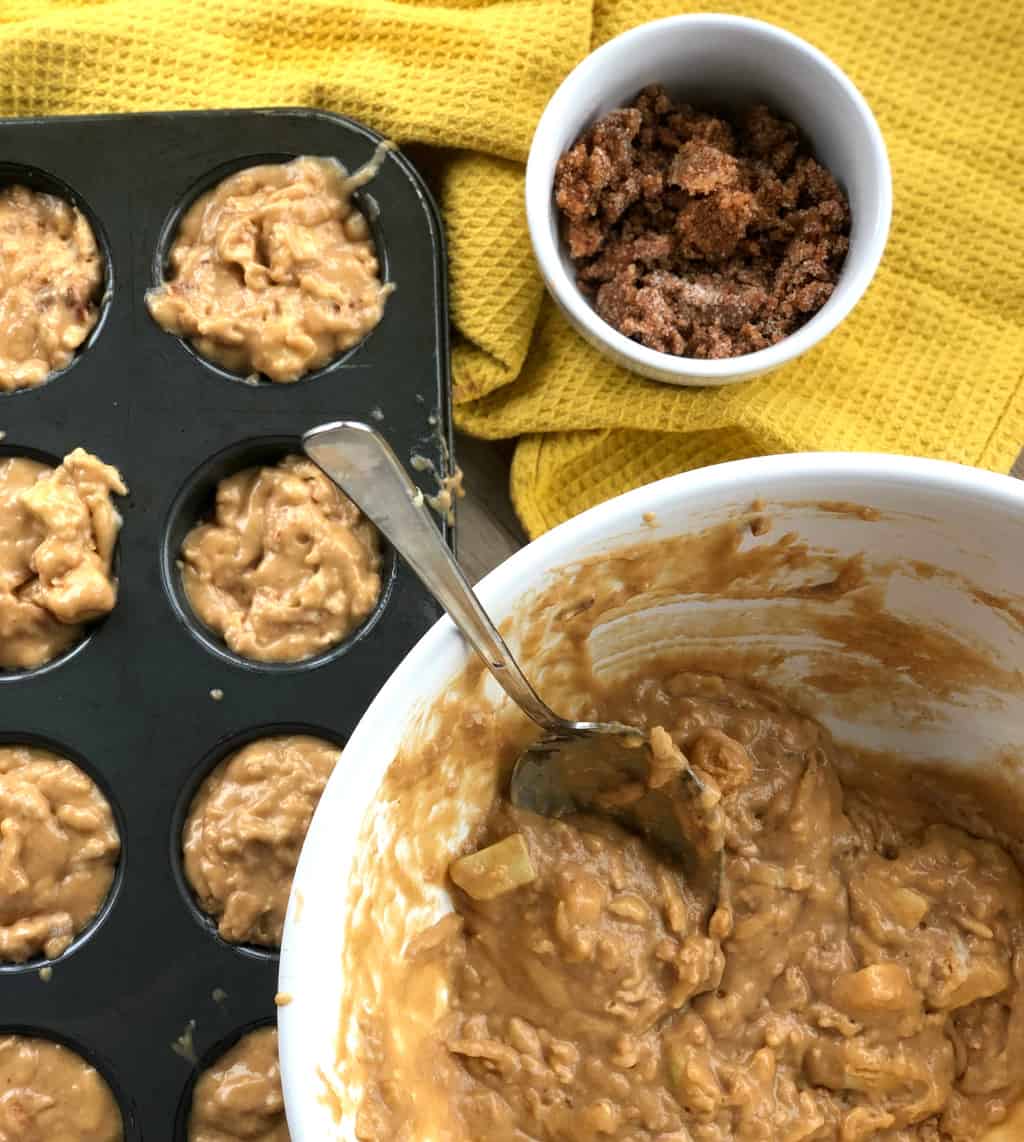 I love using apples in baking, there are several varieties that are perfect for baking, such as Granny Smith, Golden Delicious, Gravenstein and Ballarat. If you need your apples to hold their shape then you will find Granny Smith and Golden Delicious the best for that.
If you, like me, have loads of apples to use up try these other recipes too
So onto the recipe, absolutely delicious and so simple, the perfect way to use up all the autumn apples.
So easy! So will you use the topping or without? I hope you enjoy this recipe as much as we do
Thank you so much for stopping by to check out my latest recipe and others on my blog. If you are not already be sure to follow me on Facebook or Instagram for more deliciousness, and you can register your email in the subscription box below to receive all my recipes as I publish them.
Happy Baking!
Anna
Pinterest – Pin It!