I am so delighted to be able to share this recipe for Rolled Oats & Apple Breakfast Cups, it is delicious, healthy and the whole family loves them!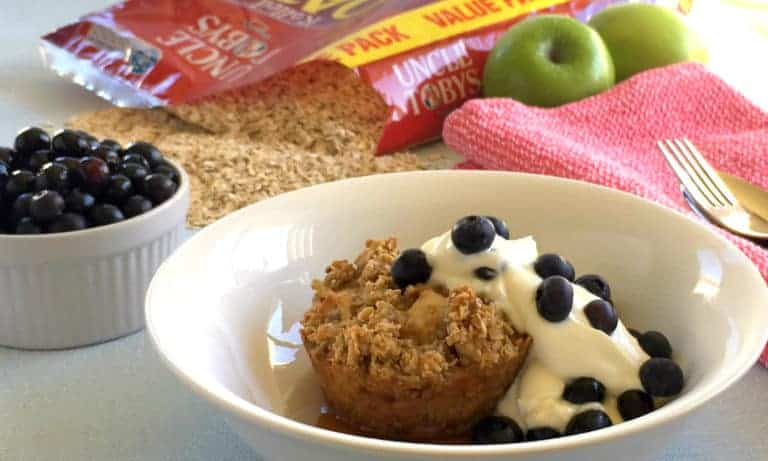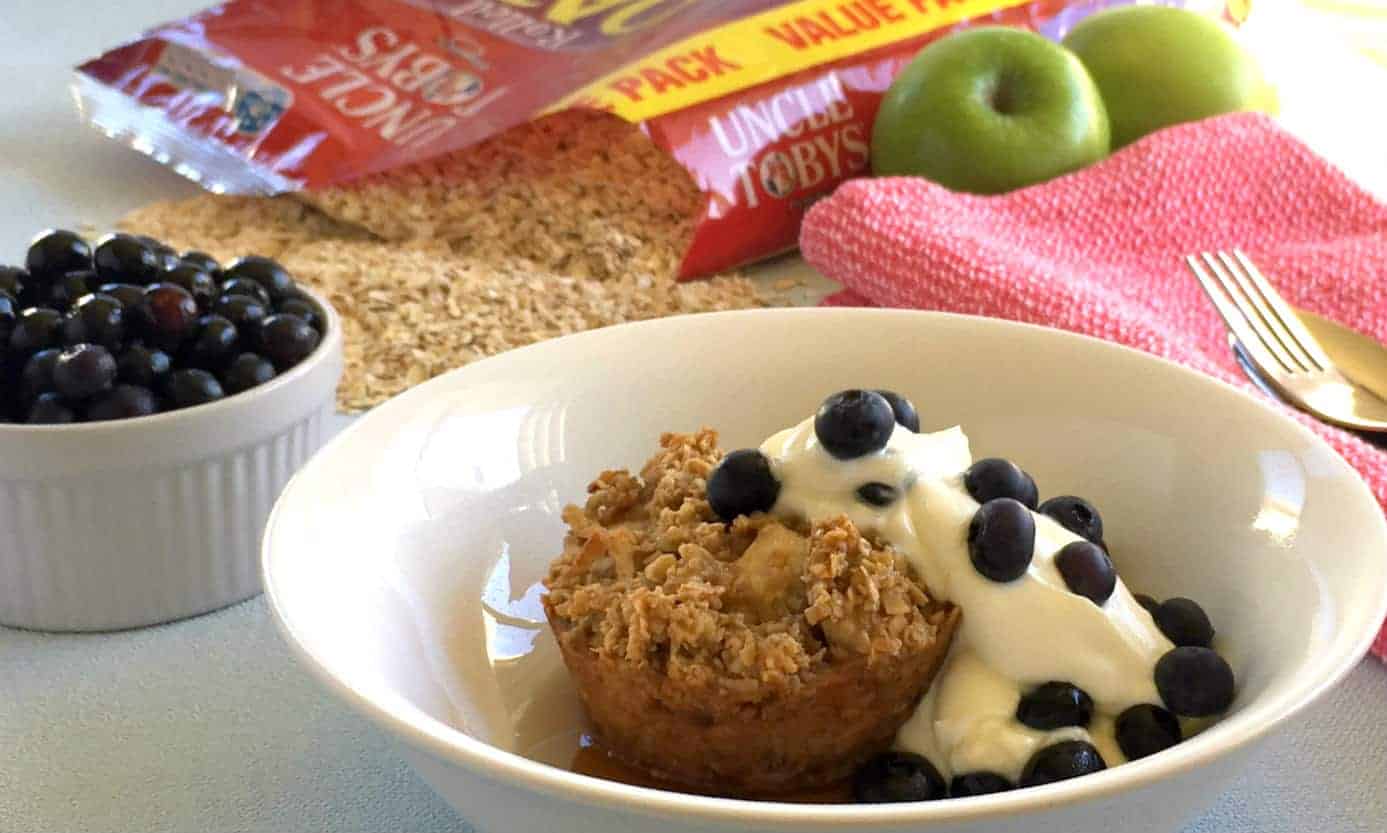 We have been searching for some good breakfast options with our busiest time of the year coming up. All of the kids are involved in several things over winter after school and having a good start to the day is vital!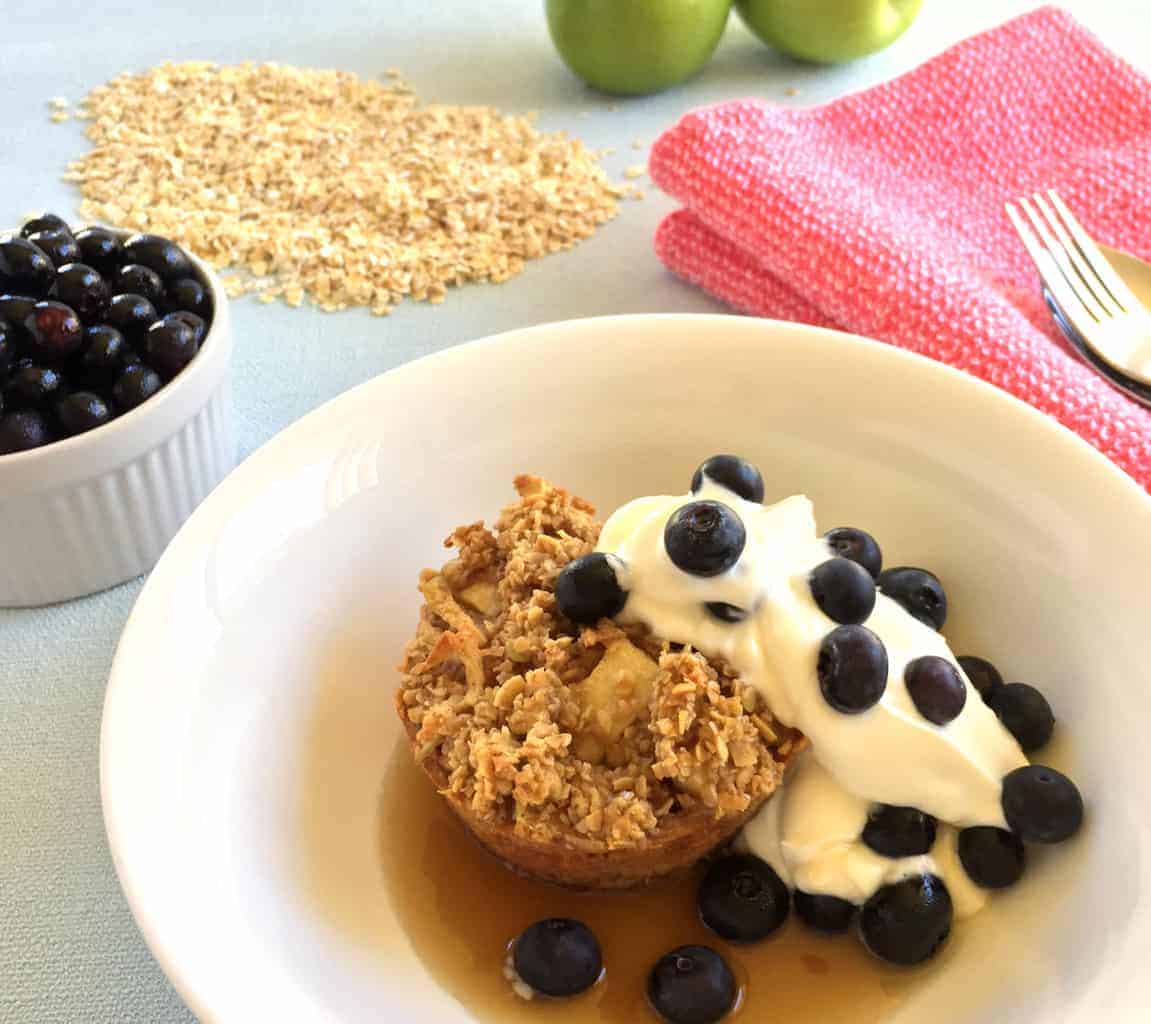 Countdown are preparing for winter by reducing their prices on so many of the winter favourites families love. As soon as I saw that Uncle Toby's Rolled Oats was on the Price Lockdown list I knew I had to create something that my family and yours would love! They are the perfect winter ingredient to have in the cupboard, while your pennies are being spent on heating and other things, it is important to know you can make savings elsewhere.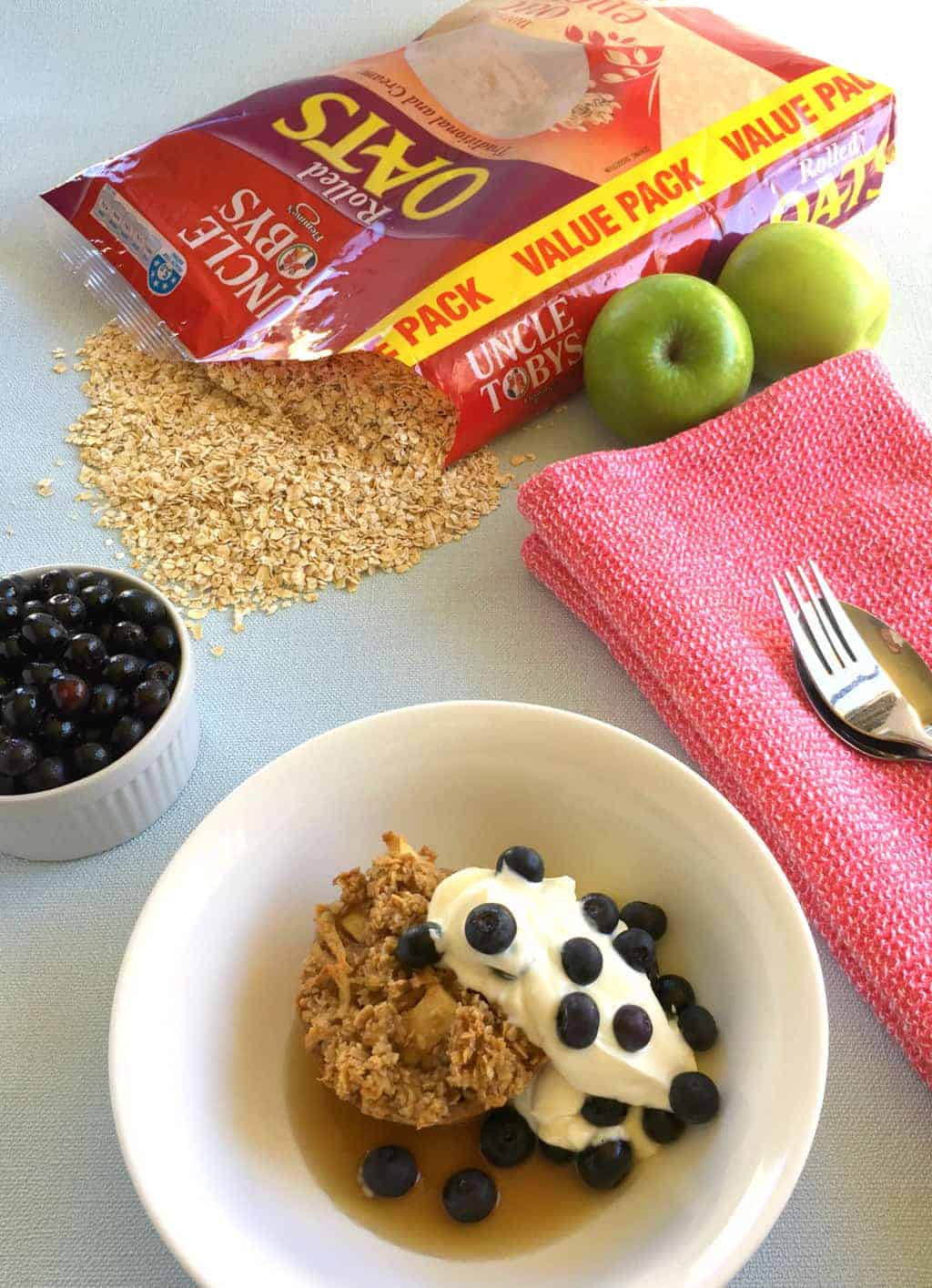 Uncle Toby's 1.3Kg bag of Rolled Oats has been reduced to $5, which is fantastic value as you can make a bag that big go A LONG way. In fact if you were to prepare serving size portions of the whole bag you could make just over 32 breakfasts at around 15 cents a serve plus milk! And the recipe I have adapted here today is definitely cost effective too. Ok maybe the yoghurt, berries and maple syrup are luxuries but my kids enjoyed them without all that!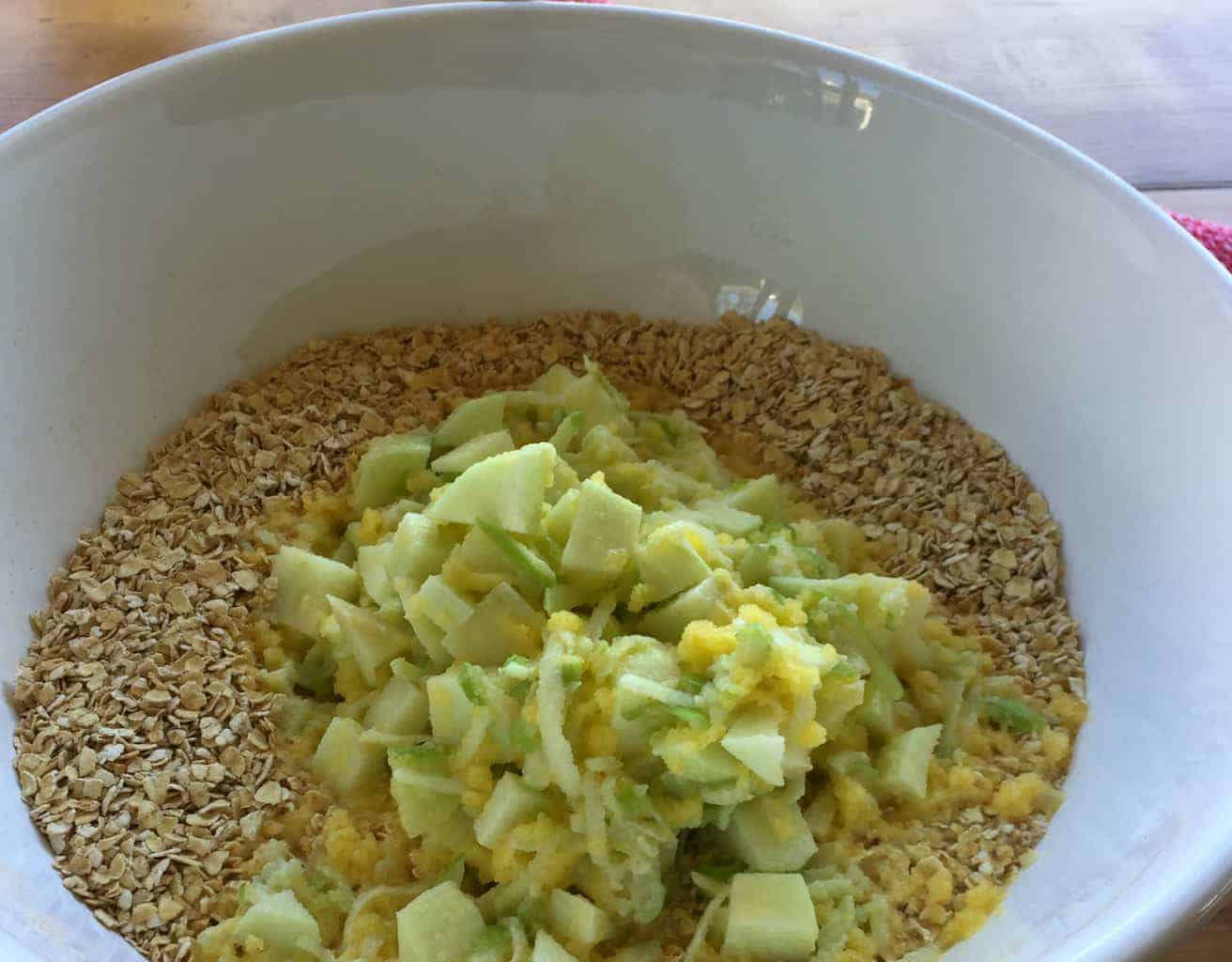 There are hundreds of recipes online for Breakfast Cups, using rolled oats as the main ingredient, they are simply bound with a milk mixture and a few other bits and pieces for flavour. These are VERY low in sugar and you could most definitely call these healthy. I played around with the taste and texture to ensure they were delicious, flavourful and healthy in every bite. I also wanted to ensure that the ingredients in the Breakfast Cups were simple every day ones.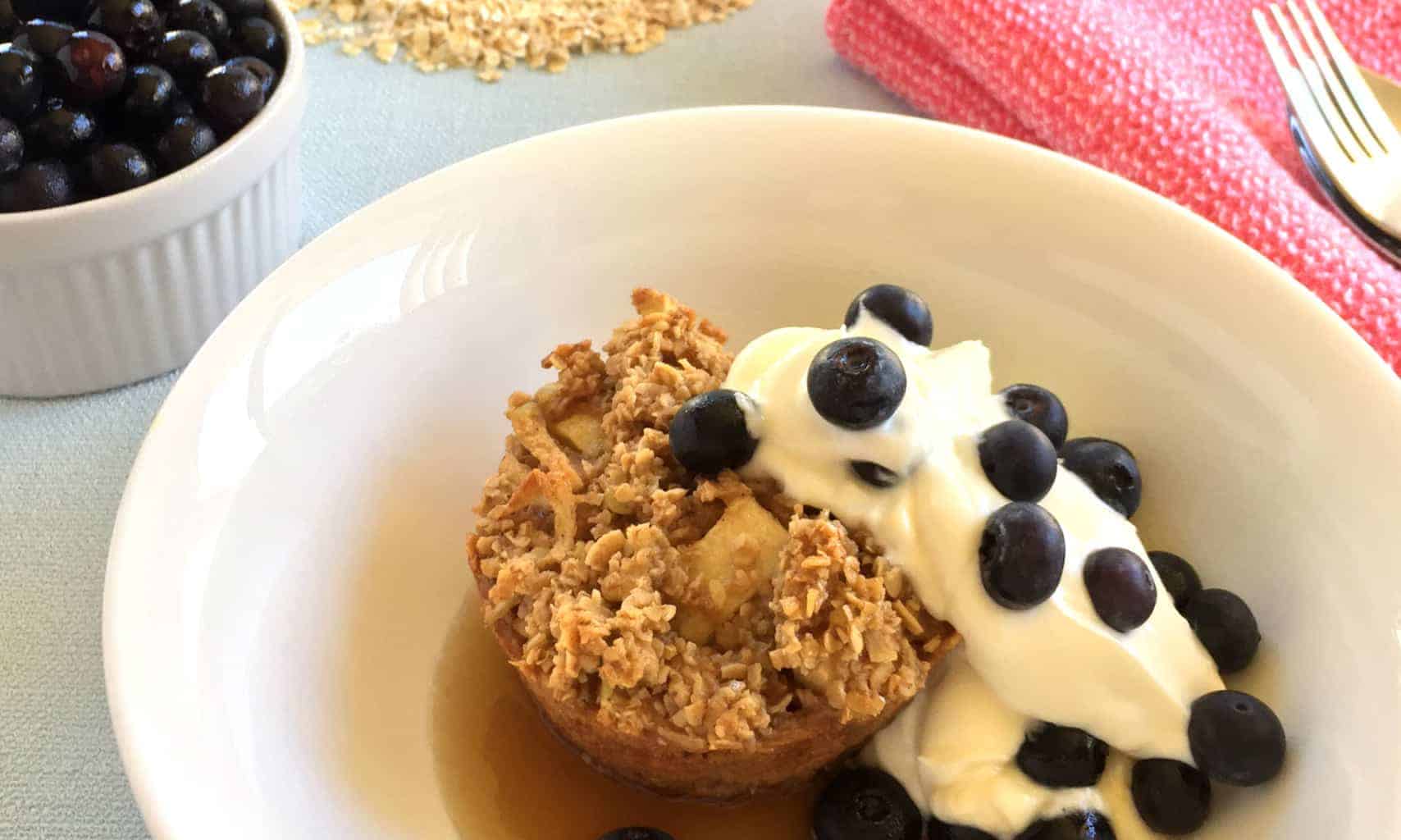 So I think I have found a perfect balance! We love them slightly warmed and served with any flavour yoghurt. You can of course drizzle over some maple syrup for something extra sweet, and berries or bananas finish it off beautifully. This recipe is super versatile, you can replace the milk with any variety that works for your family, and also can replace the butter with applesauce if you prefer.
Step by Step Method in Video Below
PLUS these freeze beautifully. So you can make a large batch and store in the freezer to pull out one or two and heat through each morning to make a perfect breakfast quickly.
These would be delicious with Feijoas too, I wonder what other flavour combos people will come up with ?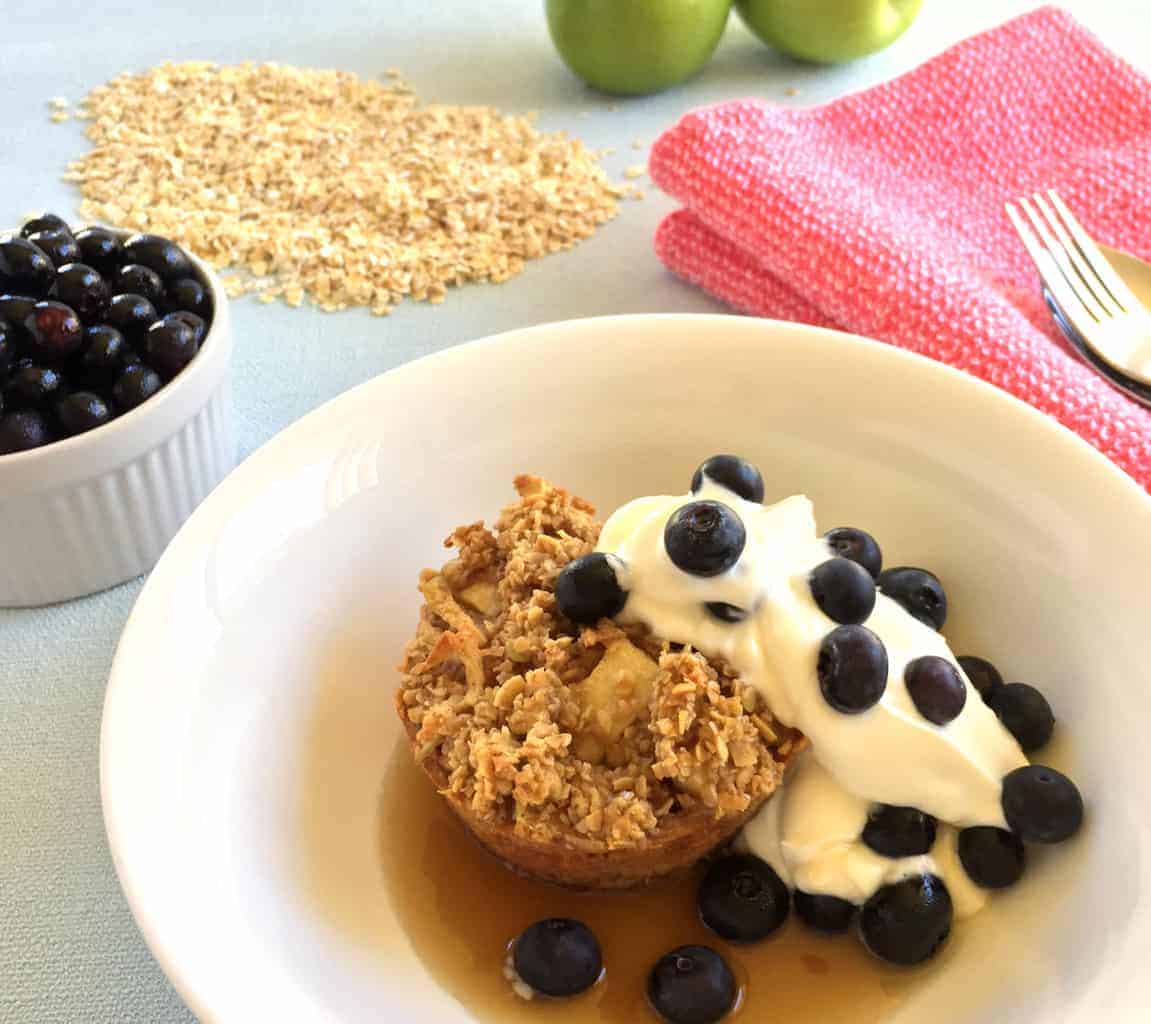 Onto the recipe – Breakfast Cups
It is as simple as that!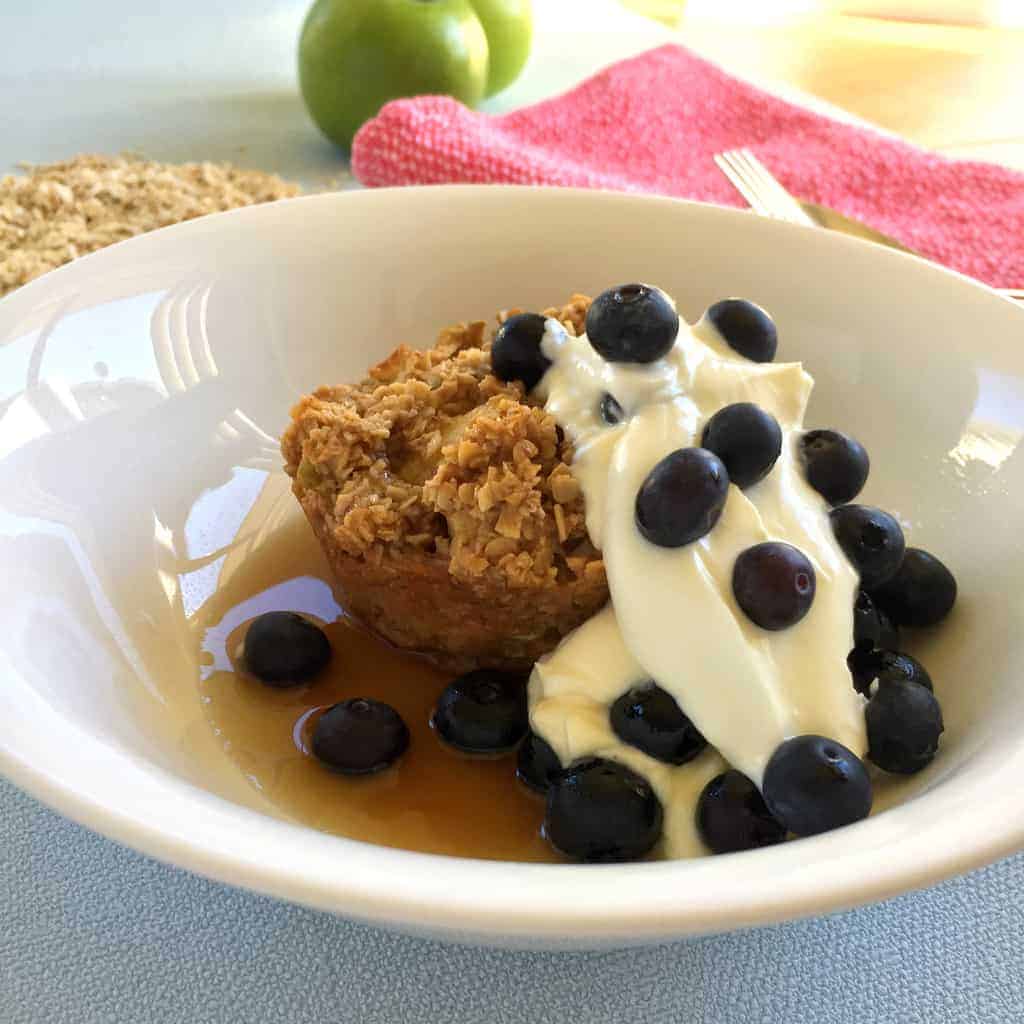 A huge thank you to Countdown Supermarkets for inspiring me to create this recipe, keep an eye out for more Price Lockdown products in store over winter.
Thank you so much for stopping by to check out this recipe. Please also follow me on Facebook or Instagram and you can be one of the first to receive my new recipes by subscribing via email in the link below.
Disclosure: Partnering with awesome companies from time to time helps maintain the upkeep of my personal blog. This recipe for Rolled Oats Breakfast Cups was developed while partnering with Countdown, the content and opinions are always my own.
Happy Baking
Anna xo