I am delighted to bring you this recipe for Filo Parcels, full of delicious flavours and super simple techniques!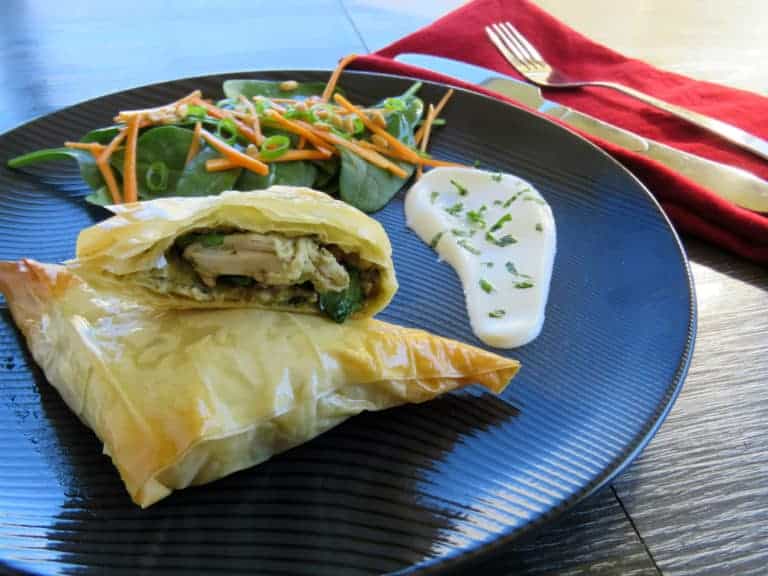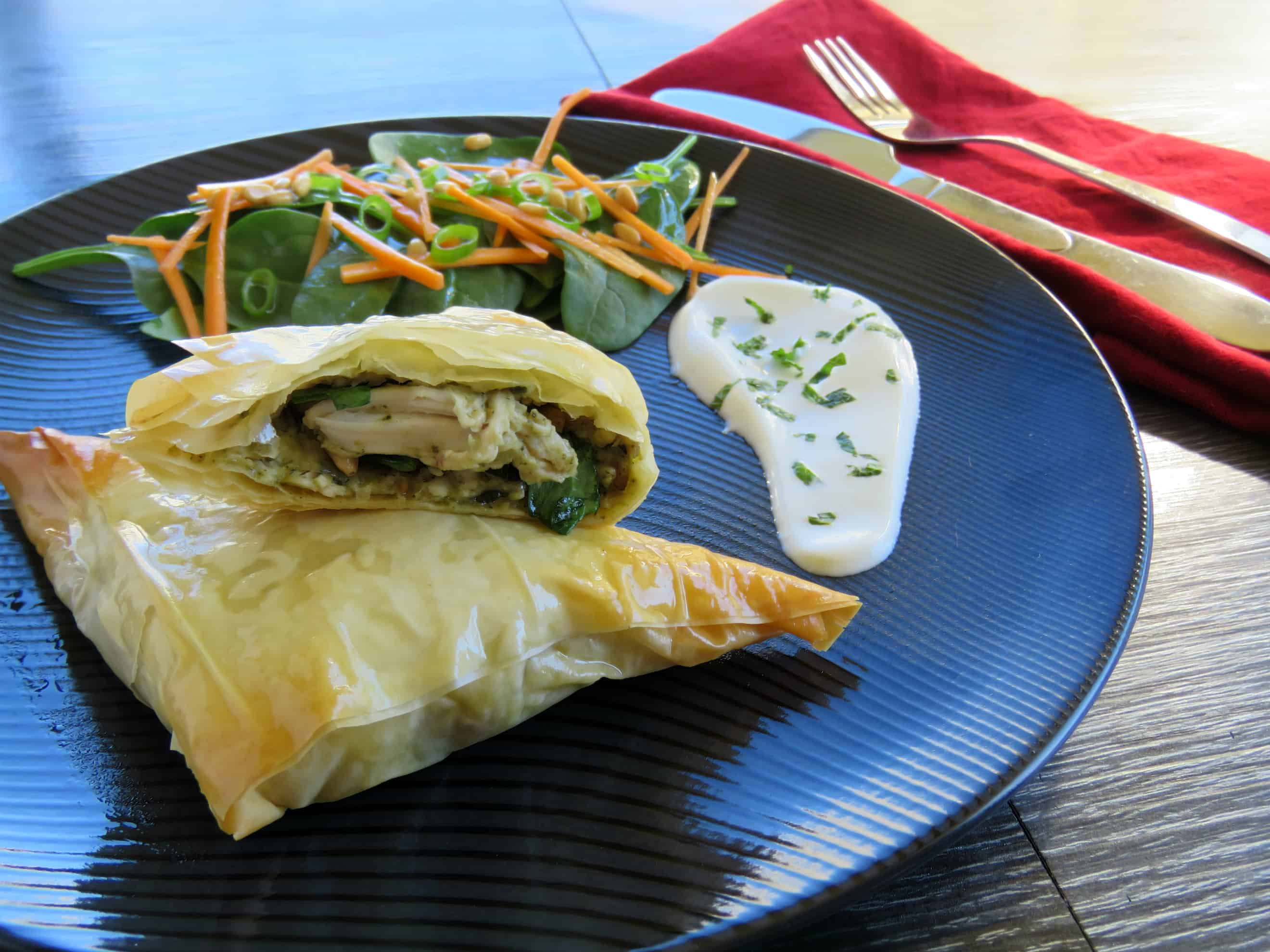 I have always been a little worried about Filo pastry. In the past it has been so tricky to handle and I end up with torn pastry so I really wanted to master it so I could share some easy techniques with you. It really is super easy and so quick!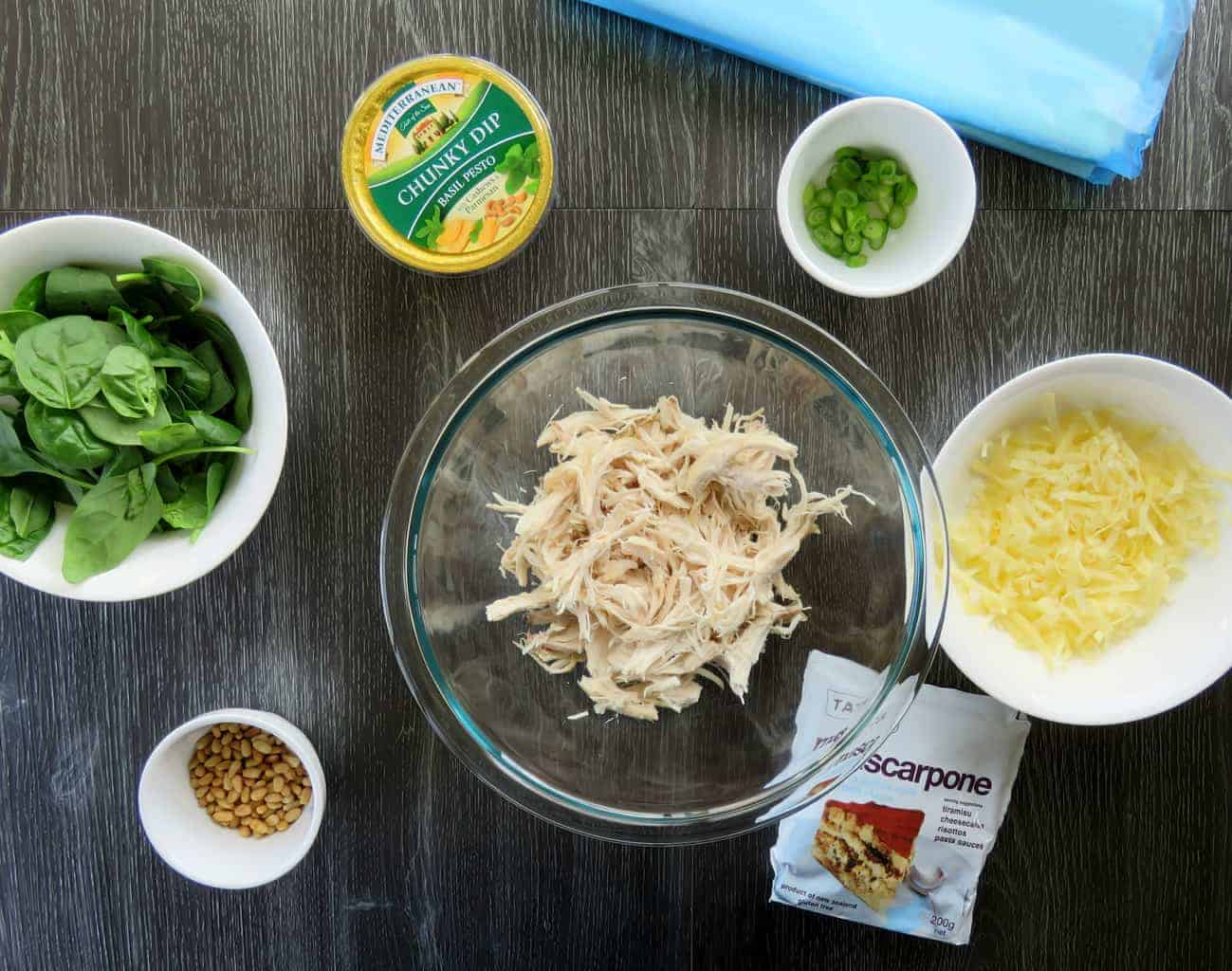 Tatua asked me to create a few new recipes using their products, so this recipe for filo parcels was an easy one to come up with. The gorgeous Tatua Mascarpone makes an amazing base to this creamy pesto filling. Mascarpone is often used in sweet recipes but it can easily be used in savoury too. For those who are unsure what Mascarpone is like- this is straight from the Tatua website – "A velvety soft Italian-style cream cheese that is rich, creamy and spreadable. Its velvety texture is similar to thickened whipped cream." I have used it in the past in a delicious trifle, so there is a lovely sweet option for you too!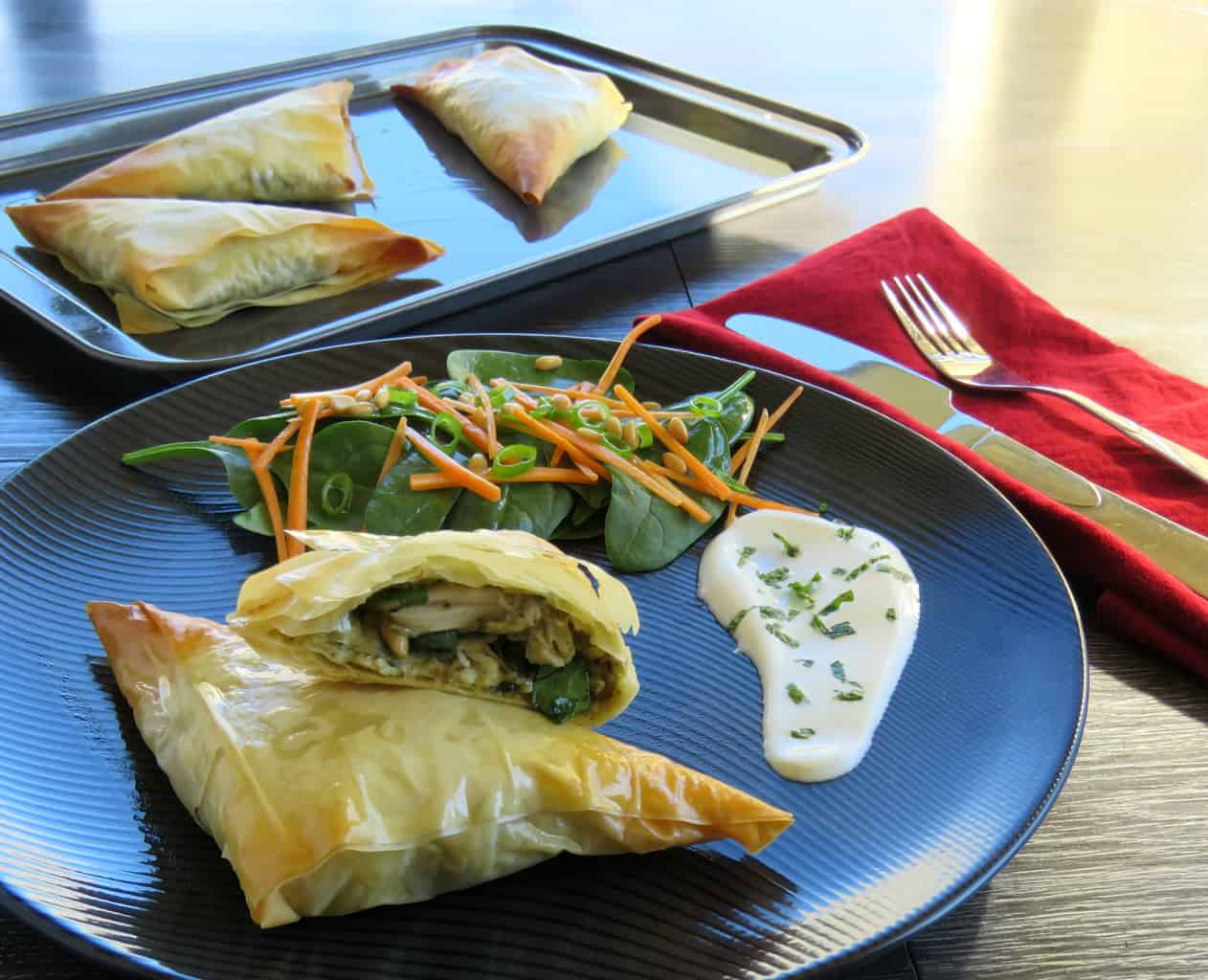 I love using pesto with chicken. I have used a store bought variety that we all love, but if you are feeling extra virtuous you can make this from scratch. Pesto is can be quite oily so there is little need to add much to the pastry. There are plenty of recipes online. I added a few extra ingredients to complement the mascarpone and pesto, feel free to swap the pine nuts for chopped cashews. You could easily change the flavour to cream cheese, chicken, apricots, spring onions and pine nuts for an equally delicious meal.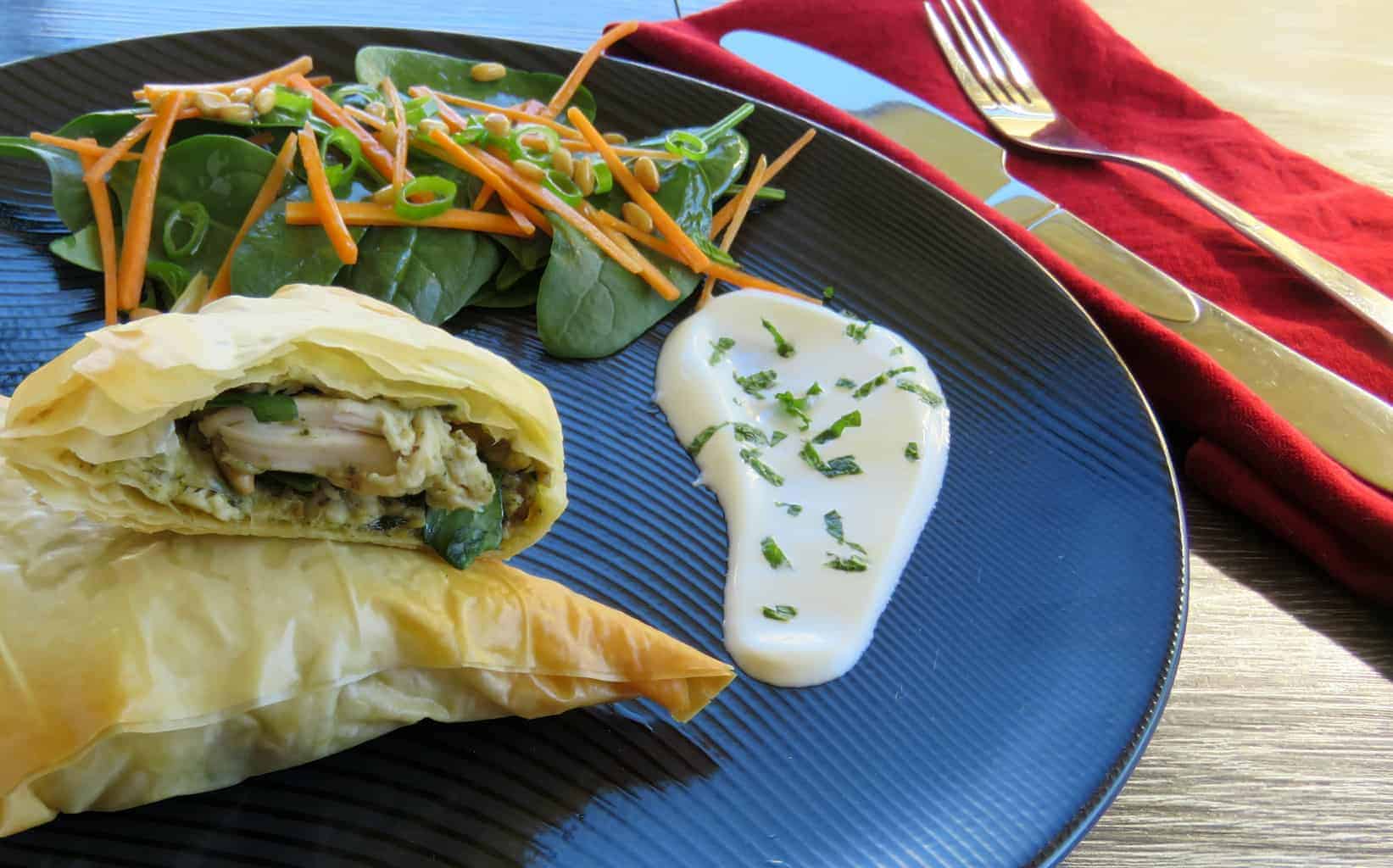 Work with the filo is really easy. I used a frozen variety thawed, but you can use the chilled sort. I have included a video here so you can see how I folded the filo. Very simply you lay a piece of filo pastry down on a clean bench, lightly spray with olive oil cooking spray (or any cooking spray) and then place another sheet over that. Cut the pastry length ways so you have two long rectangles. Starting at one end, add your filling and begin to fold one corner to a triangle, then again into a triangle and fold over and over until you are at the end.
So onto the recipe. Very simple, serve with a gorgeous refreshing salad and if you like a sauce or dip on the side.

So there you have it, in a few simple steps you can have a delicious and simple dinner. Make smaller filo parcels for a party!
A huge thank you to Tatua for allowing me to create this recipe, we love using their products in our home and they are so versatile.
Thank you so much for stopping by to check out this recipe. Please also follow me on Facebook or Instagram and you can be one of the first to receive my new recipes by subscribing via email in the link below.
Disclosure: Partnering with awesome companies from time to time helps maintain the upkeep of my personal blog. This recipe for filo parcels was developed while partnering with Tatua. The content and opinions are always my own.