A lovely simple recipe that might remind some of you of birthday parties back in the day.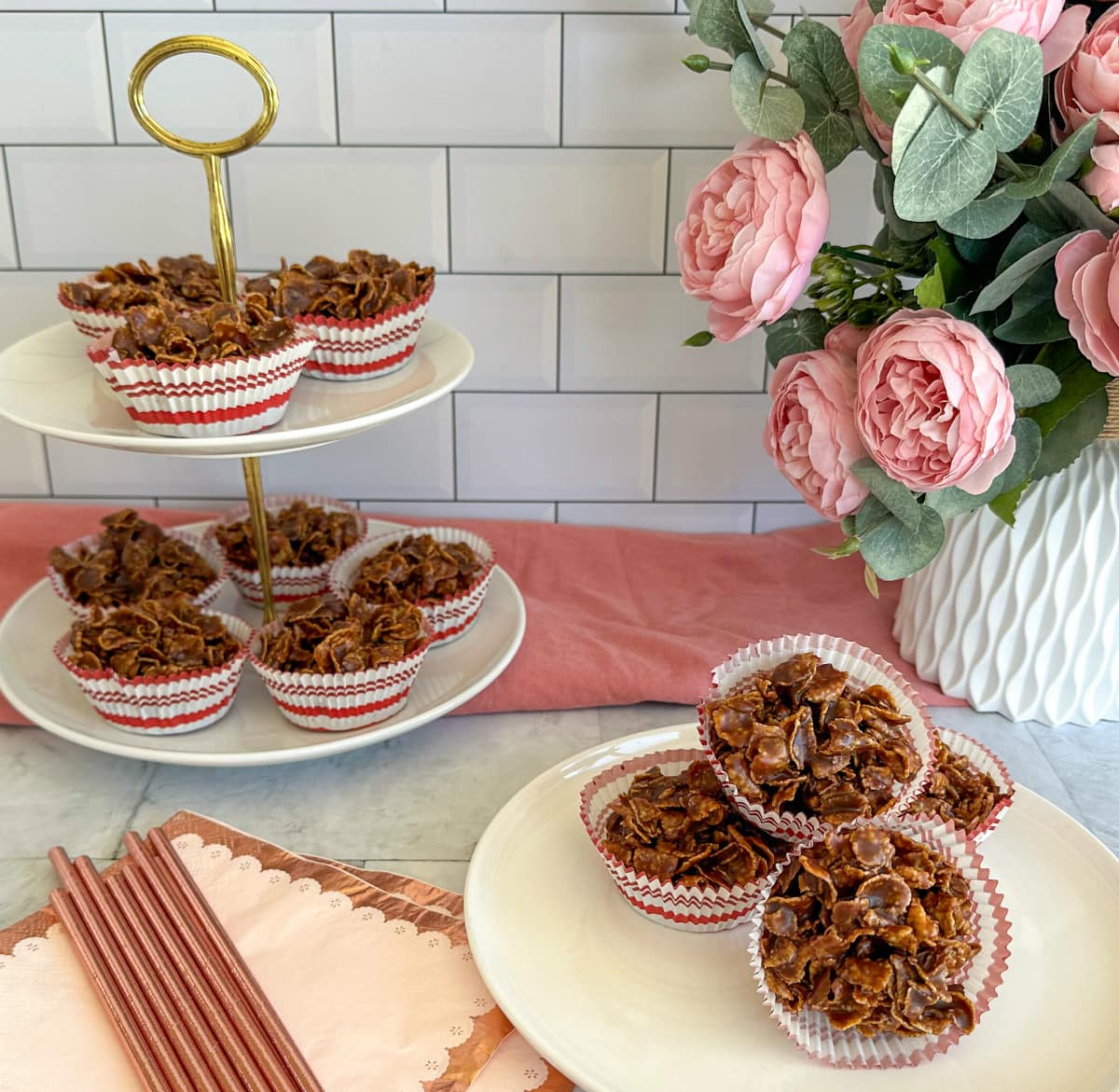 The ingredients for this recipe have kindly been provided by Countdown Supermarkets as Brand Ambassador, all opinions are my own.
This recipe is a favourite from way back, this particular version was originally found in a community fundraiser booklet my Mum had in her stash, there are variations of this recipe found around the world, and best of all this version is only 4 ingredients!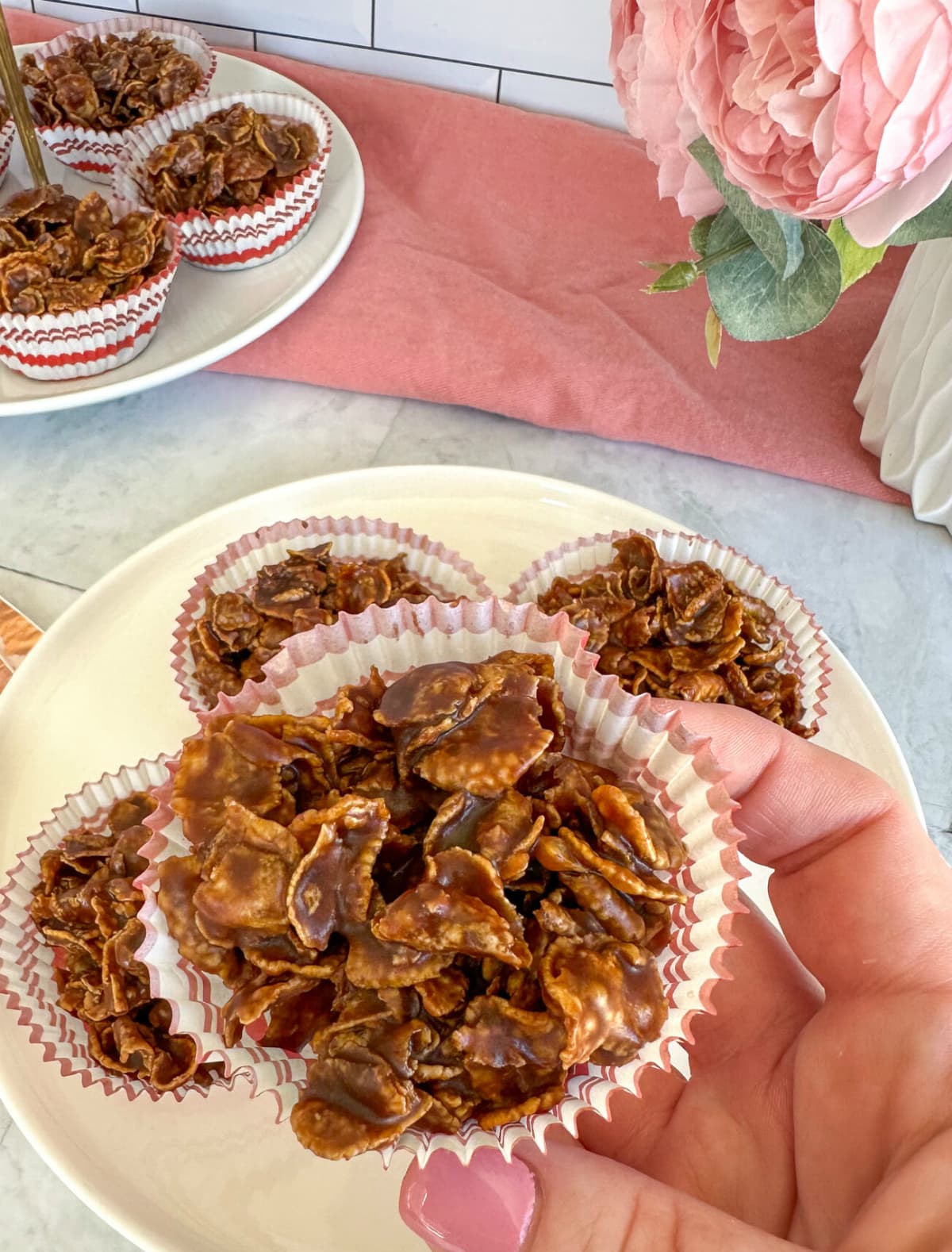 Often made for birthday parties they can look so pretty for any occasion but kids in particular love these. I have made them in a normal sized cupcake case today, but I do prefer them in mini cases as they can be quite rich.
These are called by many names, cakes, clusters or crunchies, all names lead to a tasty treat!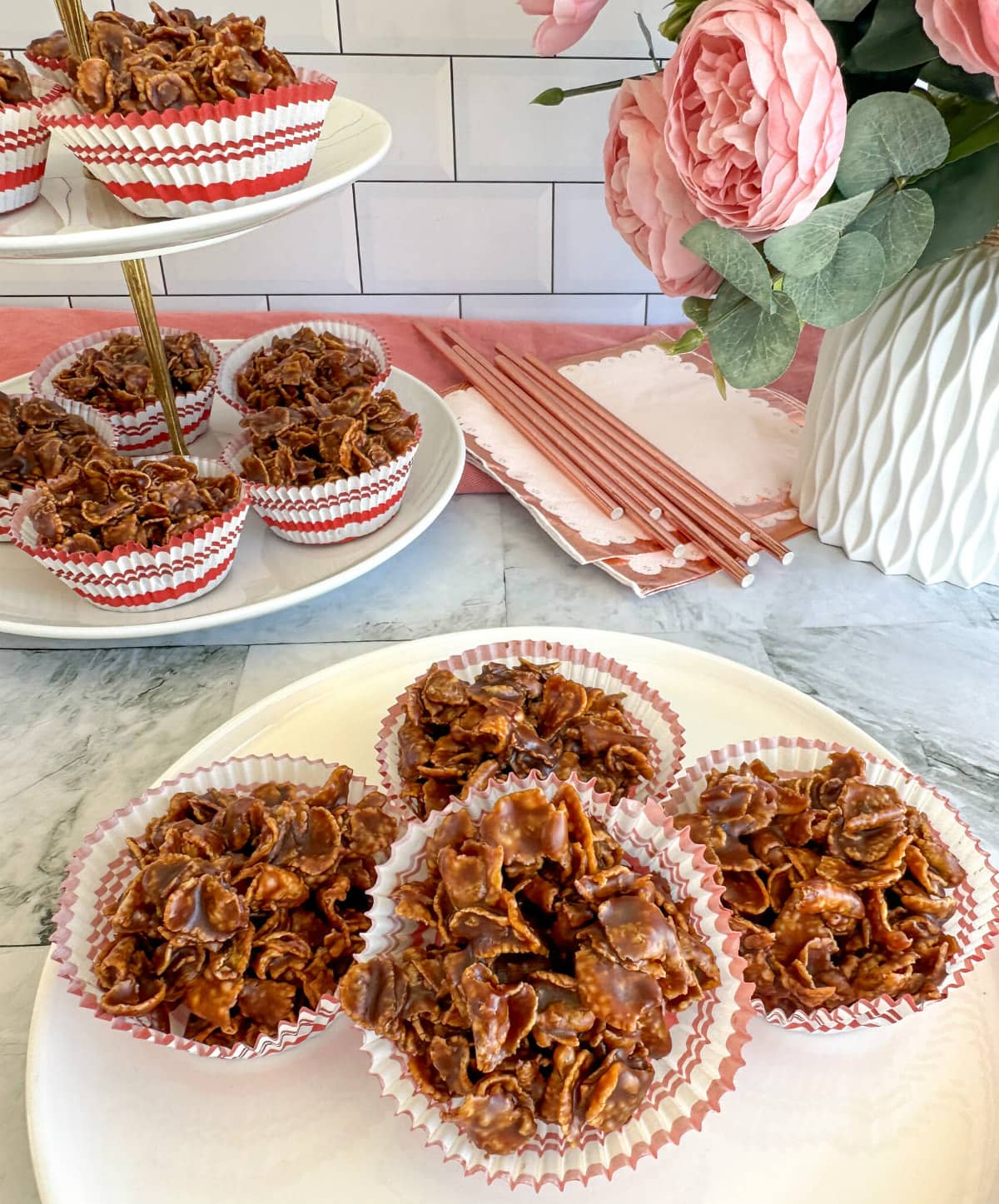 The original versions of this recipe are made with dark chocolate, if you prefer a more mellow outcome feel free to use milk chocolate instead.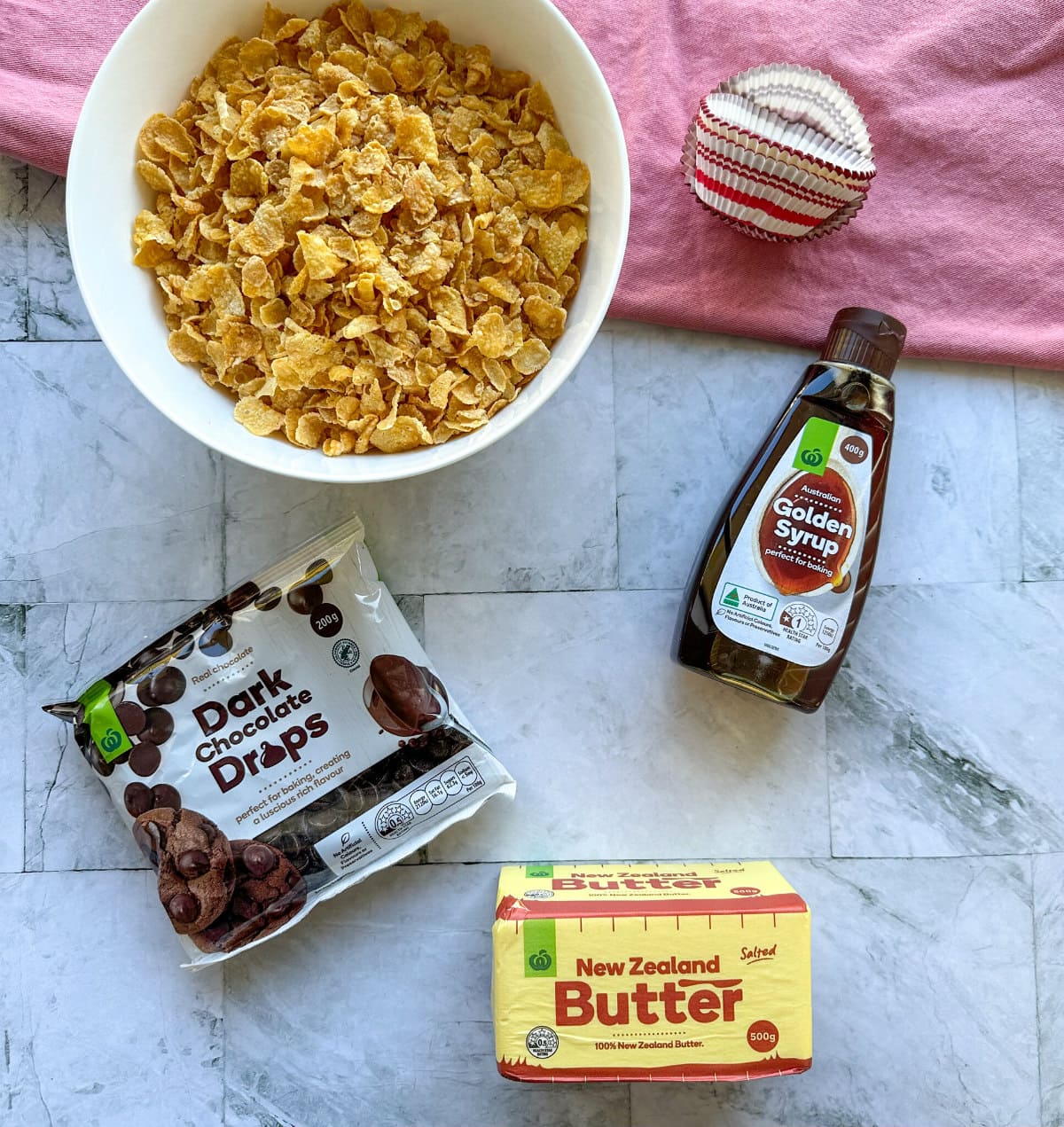 All you will need is
Butter

Golden Syrup

Chocolate, Dark or Milk

Cornflakes
Scroll down for the full recipe and method on the printable recipe card below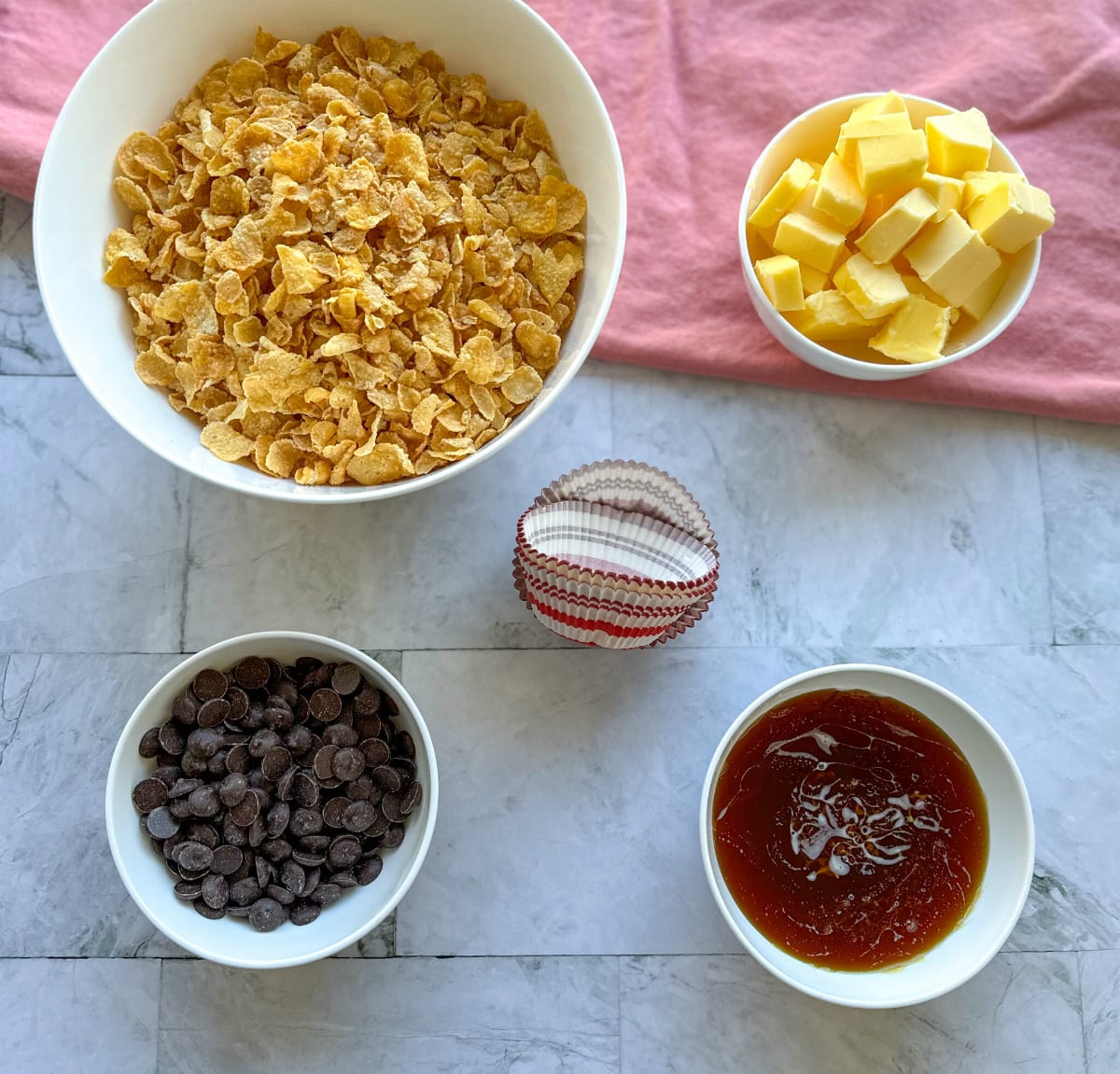 The way to make these is so simple almost no notes are needed. You will want to melt the butter, golden syrup and chocolate together on the stove top until completely melted.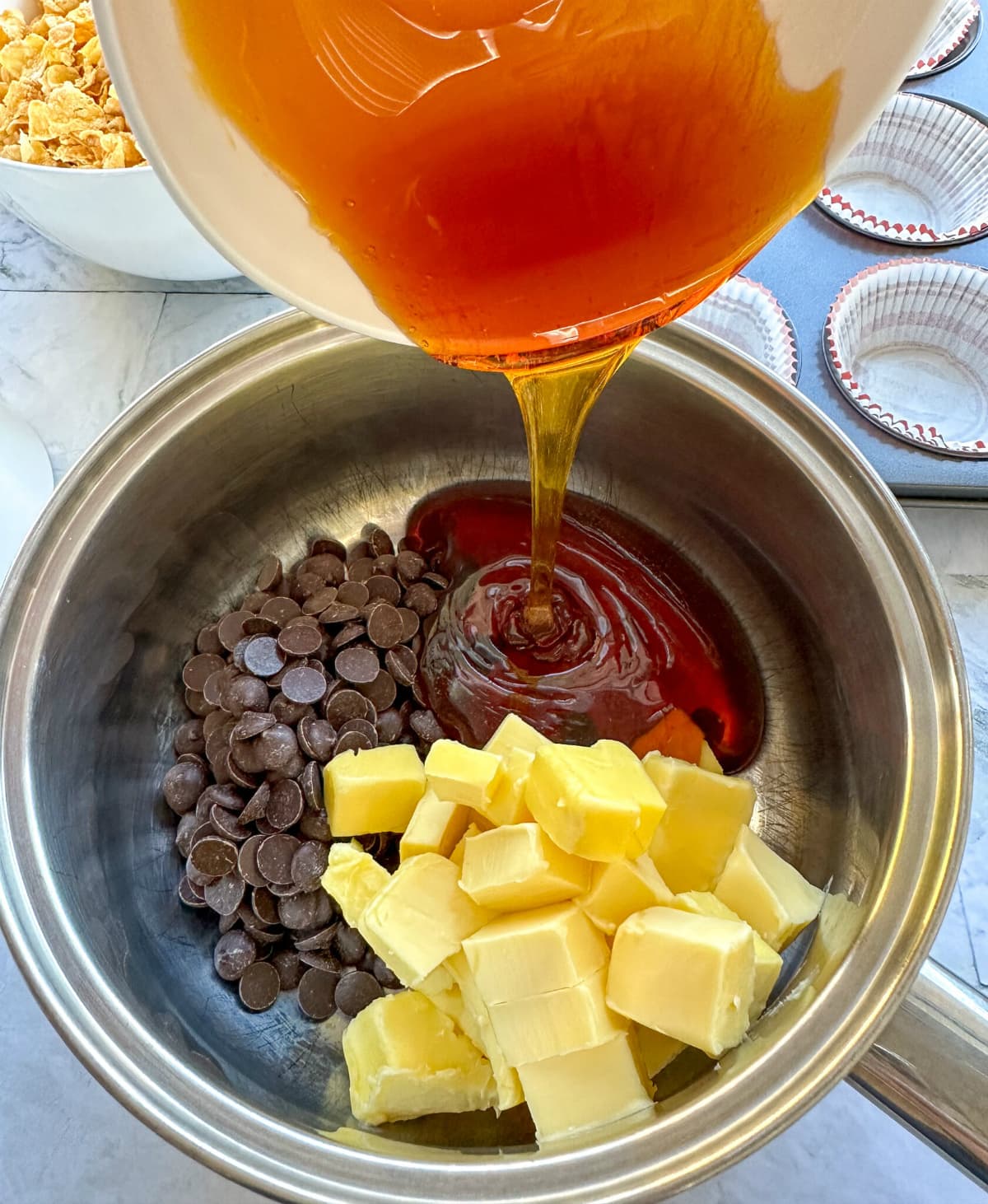 Then pour this over the cornflakes and fold until the cereal is completely covered in chocolate, you could also use Special K cereal in place of the cornflakes.

Then spoon the mixture into the cupcake cases and refrigerate until set. These need to be stored in the fridge until ready to eat.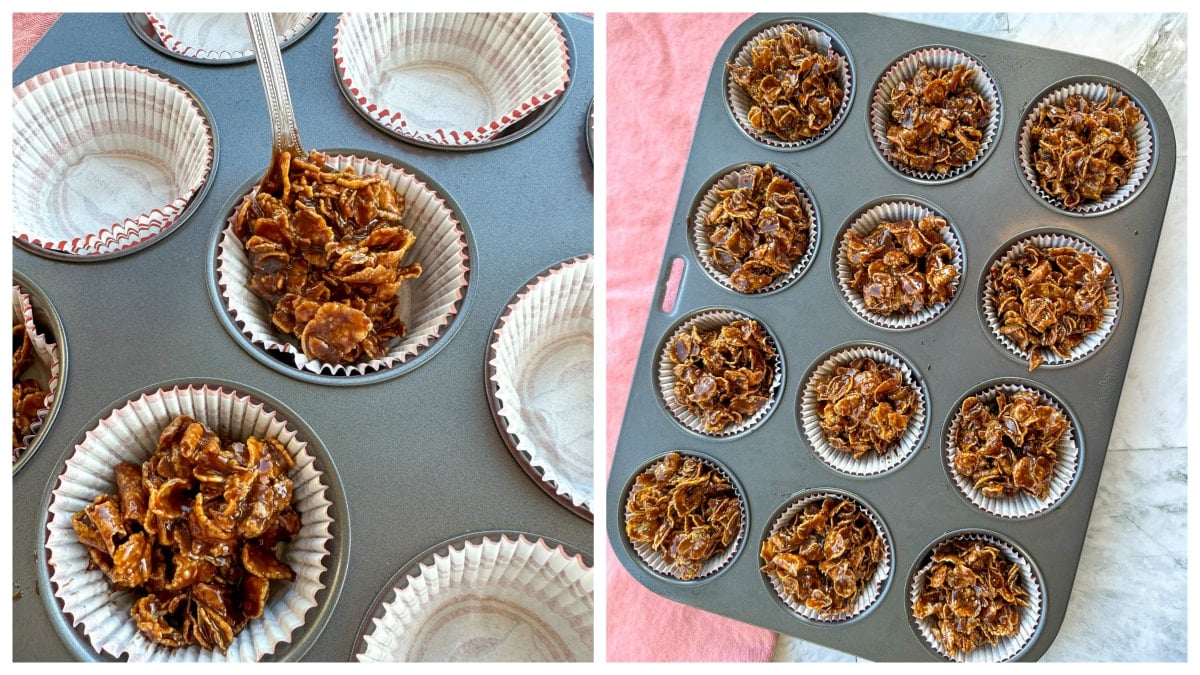 It is as easy as that! Here are some other recipes that are fun to bring out at birthday parties too: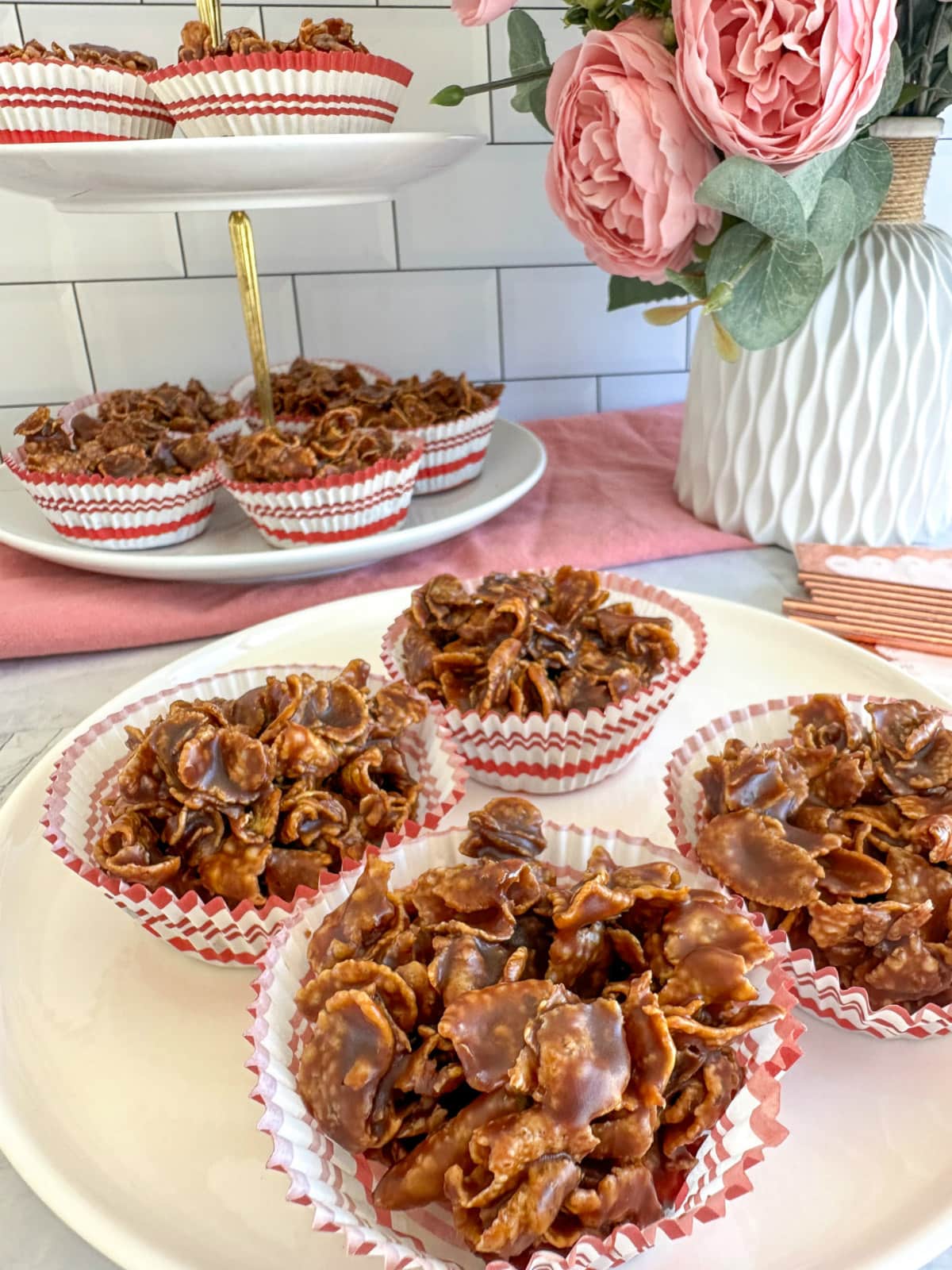 Onto the recipe for Chocolate Cornflake Clusters
Isn't that wonderfully easy! If you make them please let me know how you get on in the comments below.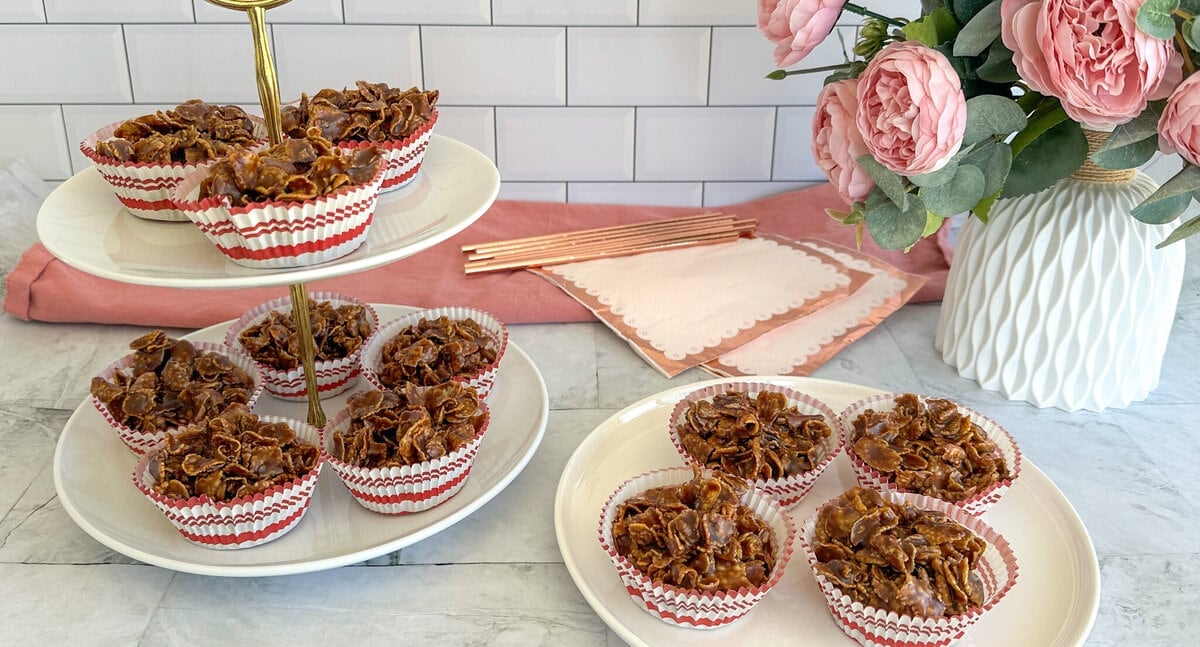 Thank you so much for stopping by to check out my latest recipes on my blog. If you are not already, be sure to follow me on Facebook or Instagram for more deliciousness, and you can register your email in the subscription box below to receive all my recipes as I publish them.
Happy Cooking!
Anna
Pin It! Pinterest