A simple vanilla cupcake is a thing of beauty! No fuss or fancy flavours, just delicious and oh so versatile to suit any occasion, these are the best ever vanilla cupcakes!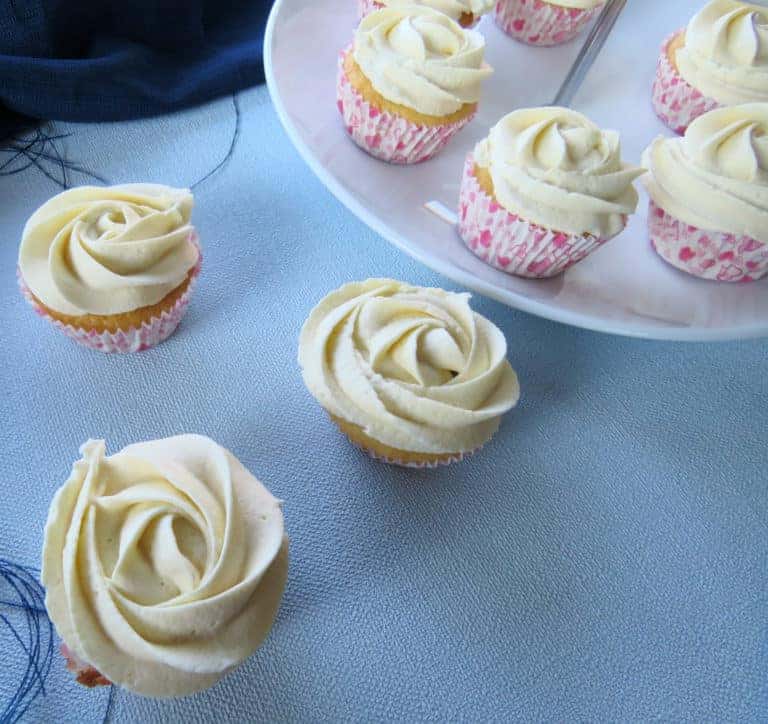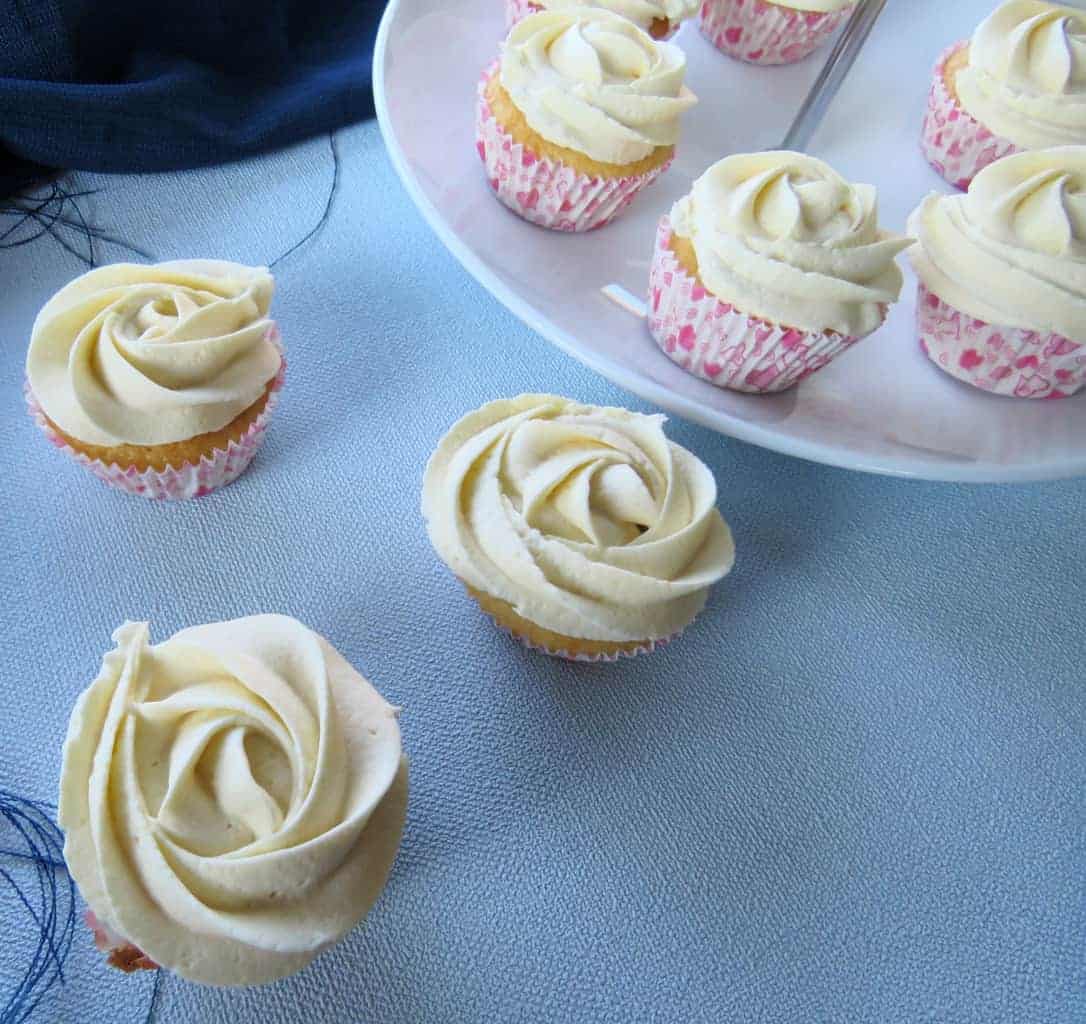 This is a combination of two of my favourite recipes, my Grandma's Wonder Cake and an old classic buttercream recipe I have been using for years. Neither of them are fancy or at all difficult but both combine beautifully to make these something special.
I say these are versatile as you can easily change the colour or flavour of the buttercream to suit any theme you are going for. They are beautiful as is, or can easily be coloured any colour of the rainbow.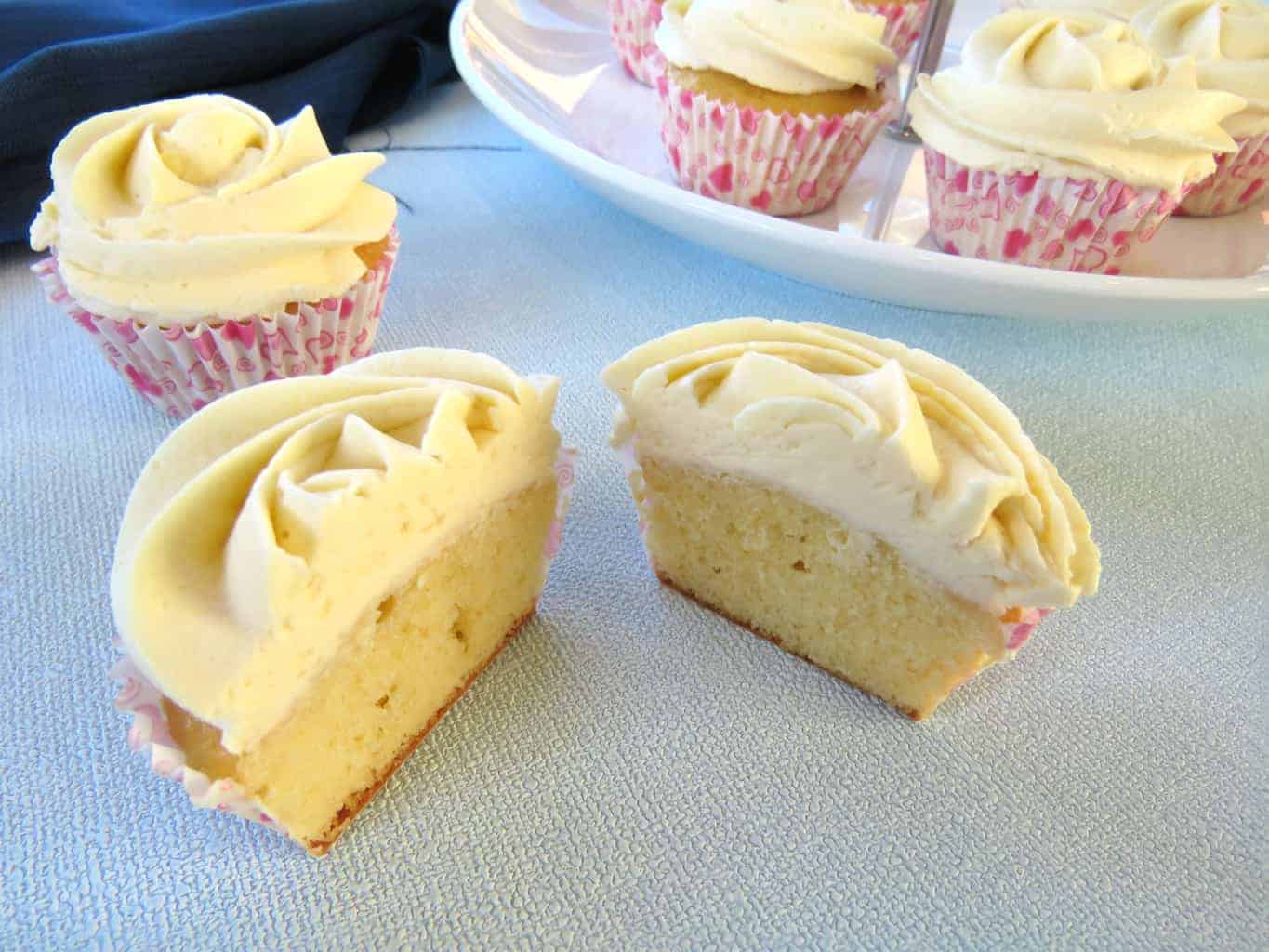 To make a chocolate buttercream is very similar, you can read about that over on my Best Ever Chocolate Cupcakes post.
The key for both recipes is to follow them closely, but you can taste as you go with the buttercream. For me I like the vanilla flavour to shine through so I will use extra vanilla to cover the butter flavour, but others prefer it less sweet. So add the vanilla as I list below, taste then add a little extra at a time as you need.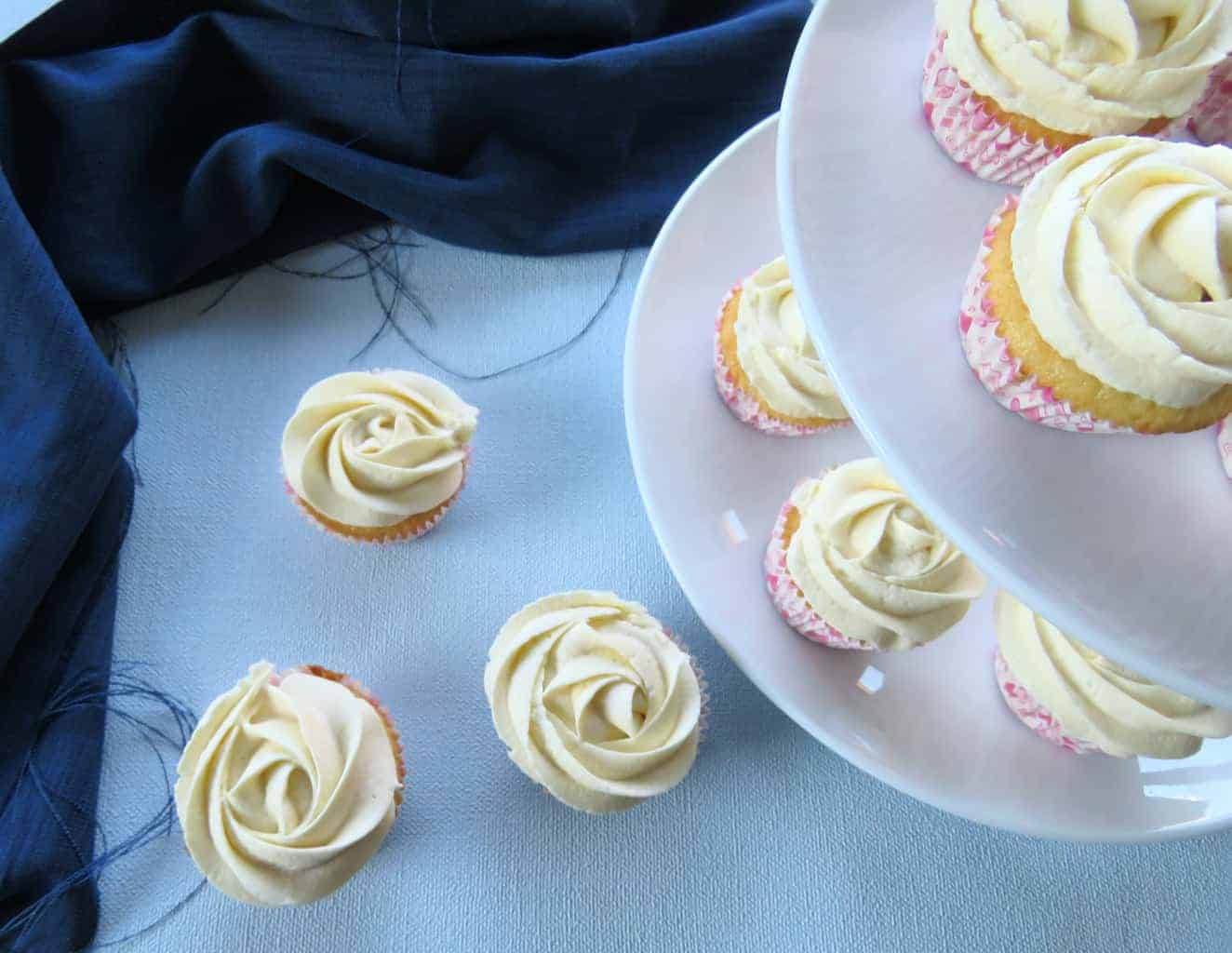 The cake recipe is lovely and light and has been around for many many years in various forms. This recipe is from my Grandma but I know it will have been something many used from that time. The original recipe calls for a teacup of sugar so we know that is no longer a standard measurement!
The way the liquid ingredients is measured is a little unusual also. You take a one cup measuring jug or cup and add the melted butter, then the eggs then you fill the cup up to the one cup measurement. Then pour that into the dry ingredients. You will then need either a strong arm and whisk, or a food mixer as from there you beat the ingredients together for 5 minutes to combine.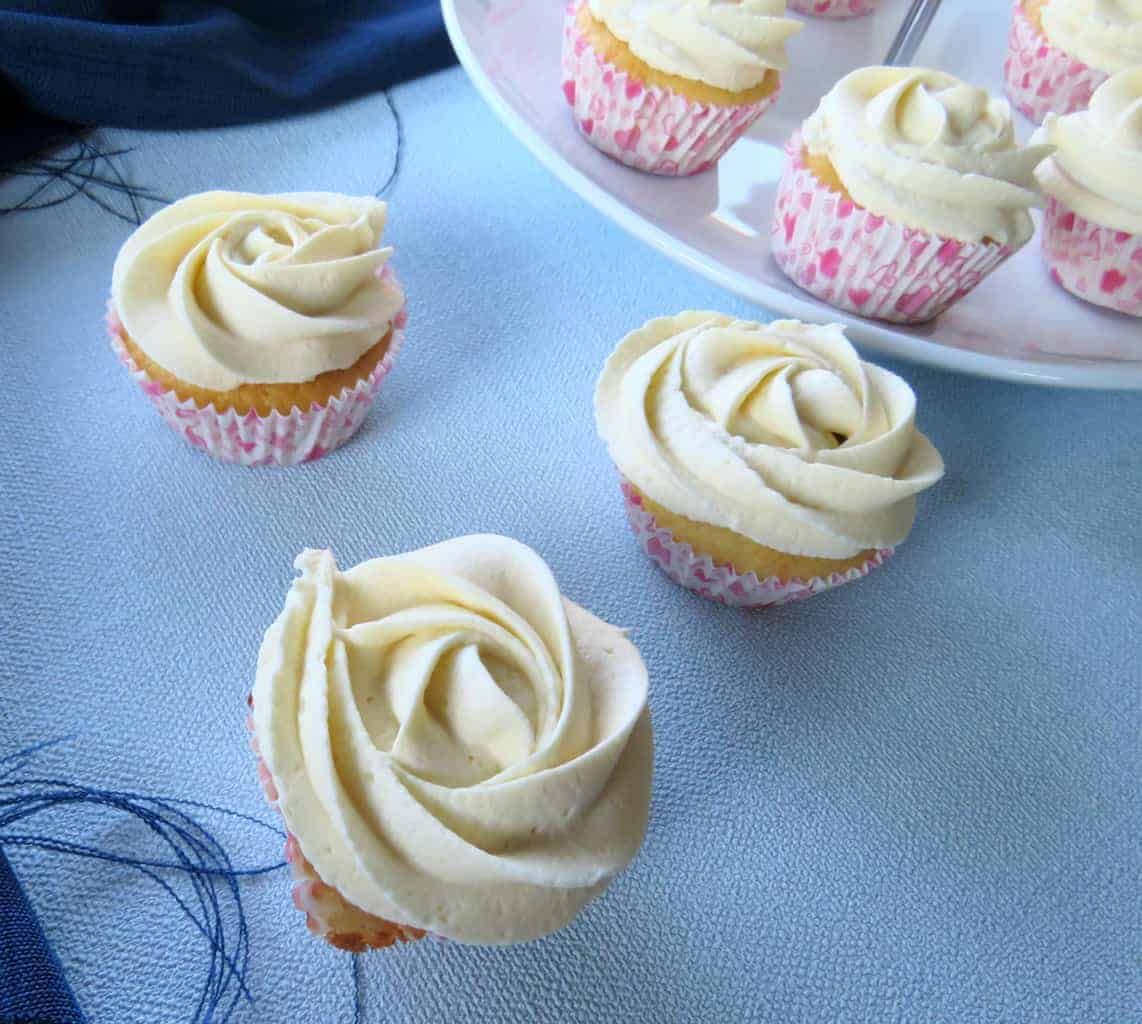 I have made these cupcakes for many occasions and all sorts of colours. For the white cupcakes I do now tend to add some white food colouring to the buttercream. I find that as our butter is quite yellow you need to beat it for at least 5 minutes to allow it to become very pale before you begin to add the icing sugar.
From there you will find it is pale but not white. So I add white food colouring if I need a more pure white, and I will occasionally do this if I need a particular colour that will be better created with a white base. You can find this at a good kitchen store.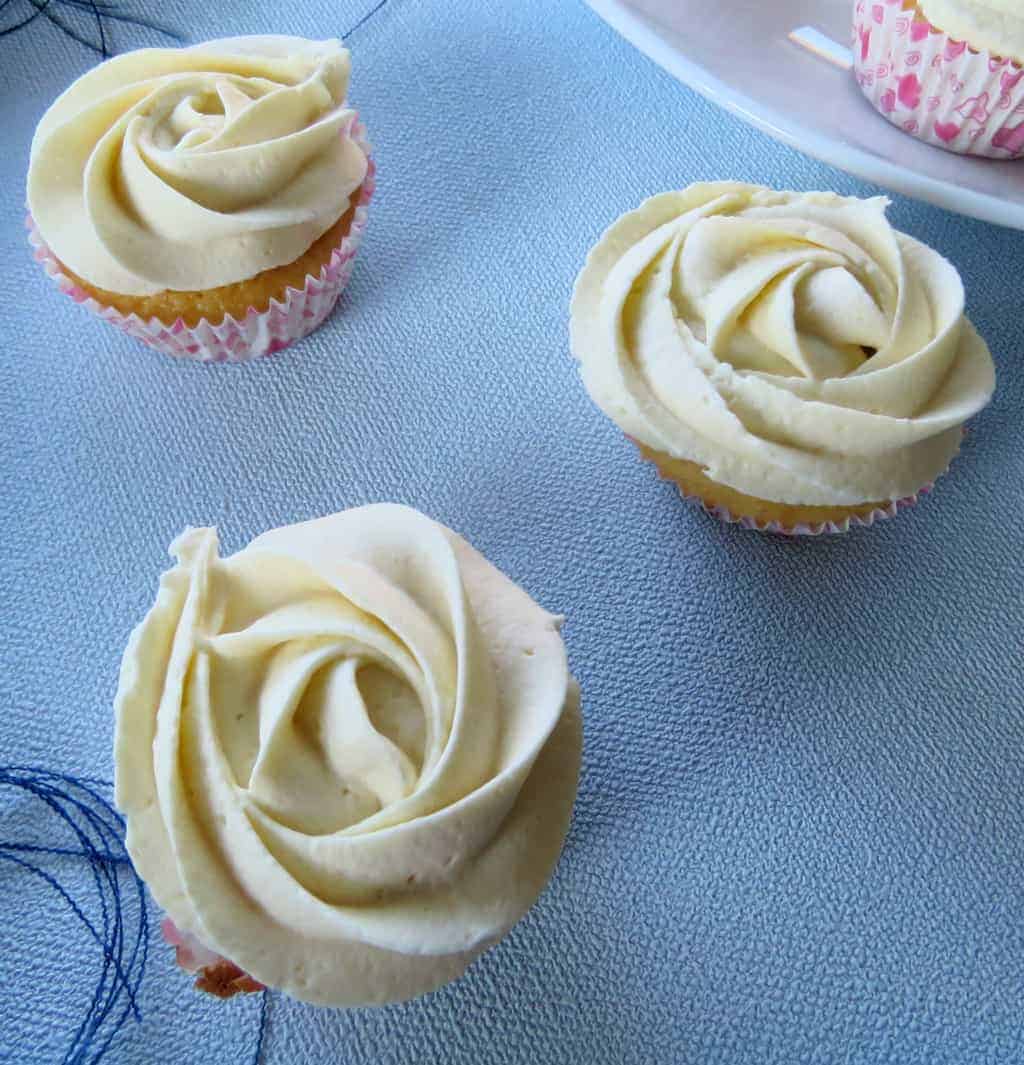 To cook the perfect cupcake you will need cupcake cases. There are so many now, you can get card ones, cafe style paper ones or the regular patty cases. Use whatever suits your theme.
Pour the cupcake batter into the cases up to 1/2 to 2/3rds full at most. This allows the cupcake to rise but not over the top of the cupcake cases. You then bake it and to test if it is cooked simply gently tap with your finger, if it bounces back to your gentle touch it is ready to go. These cupcakes will be just a light golden brown once cooked. Try not to overcook these as they are so delicate.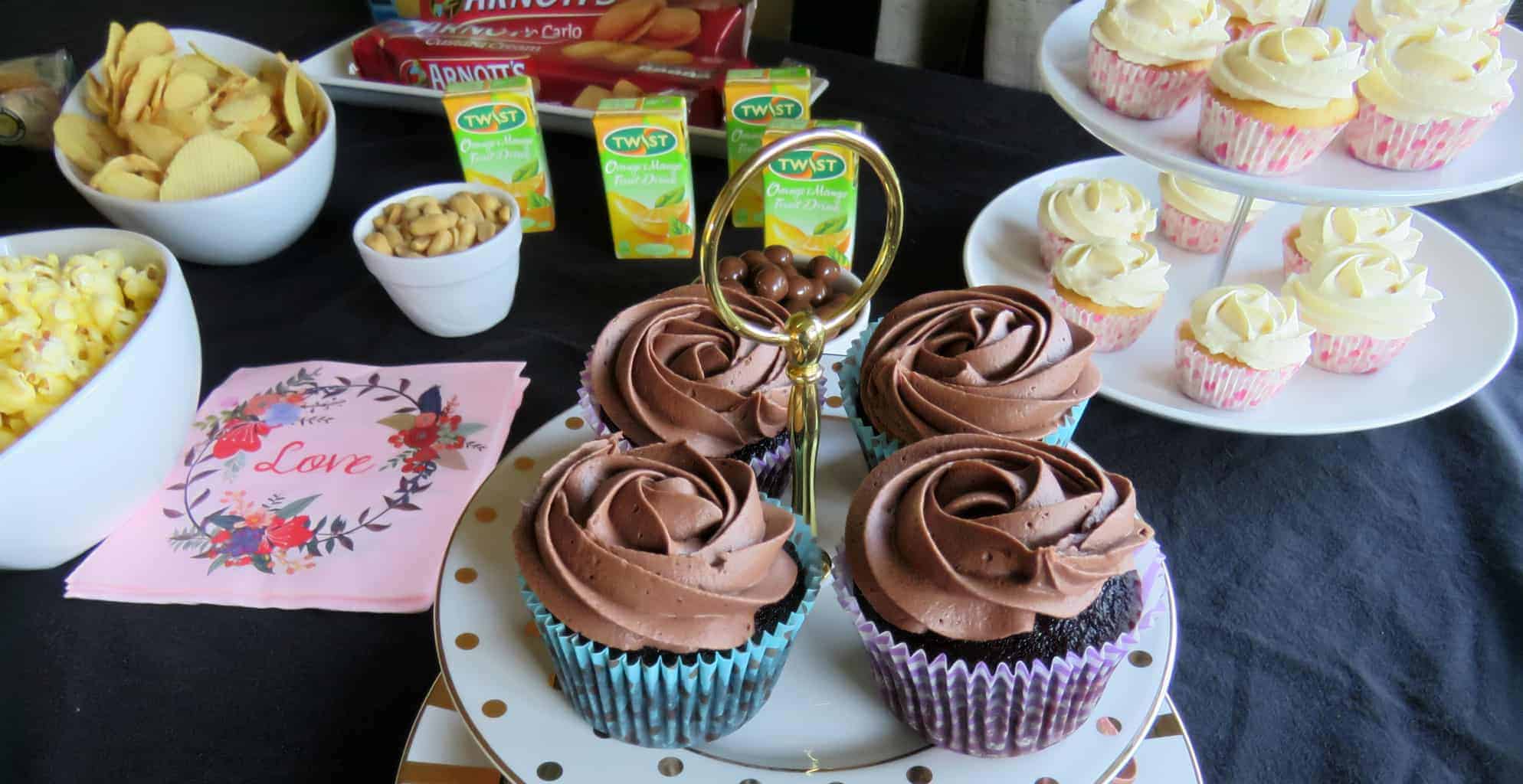 You will need to take care to store the buttercream well. If it is hot weather you will need to store these in the fridge until you are ready to serve as they are butter based! You don't want these to go off before you get a chance to enjoy them.
So onto the recipe!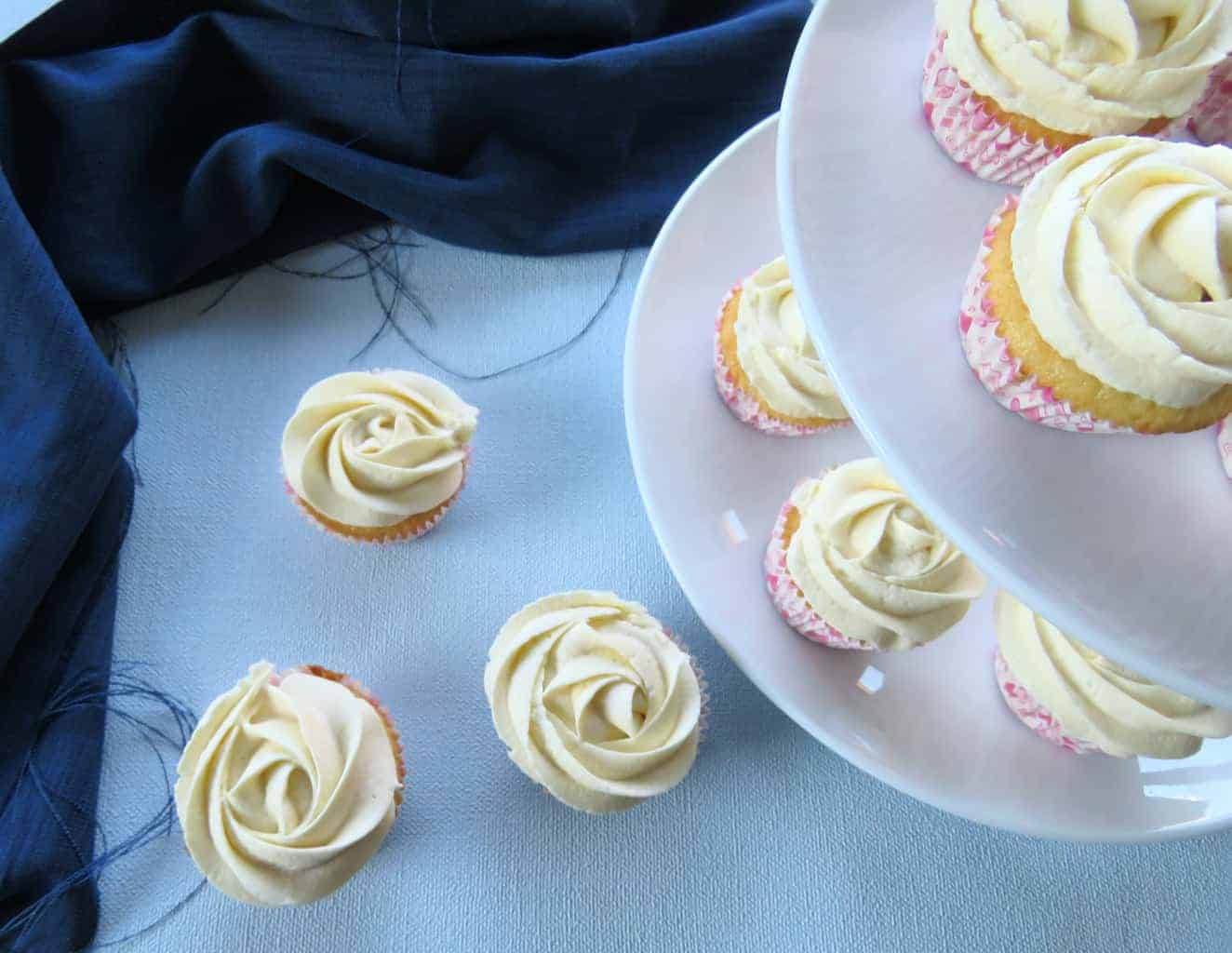 I am delighted to share this recipe with you. I hope you get to use it lots over the years!
You can find my chocolate cupcake recipe here – try them both and let me know what you prefer the most!
Thank you so much for stopping by to check out this recipe. Please also follow me on Facebook or Instagram and you can be one of the first to receive my new recipes by subscribing via email in the link below. Your comments are always warmly welcomed and recipe suggestions too!
Happy Baking!
Anna