Simple recipes are always the best and it doesn't get much simpler than these 3 ingredient coconut macaroons! No separating eggs or whisking egg whites!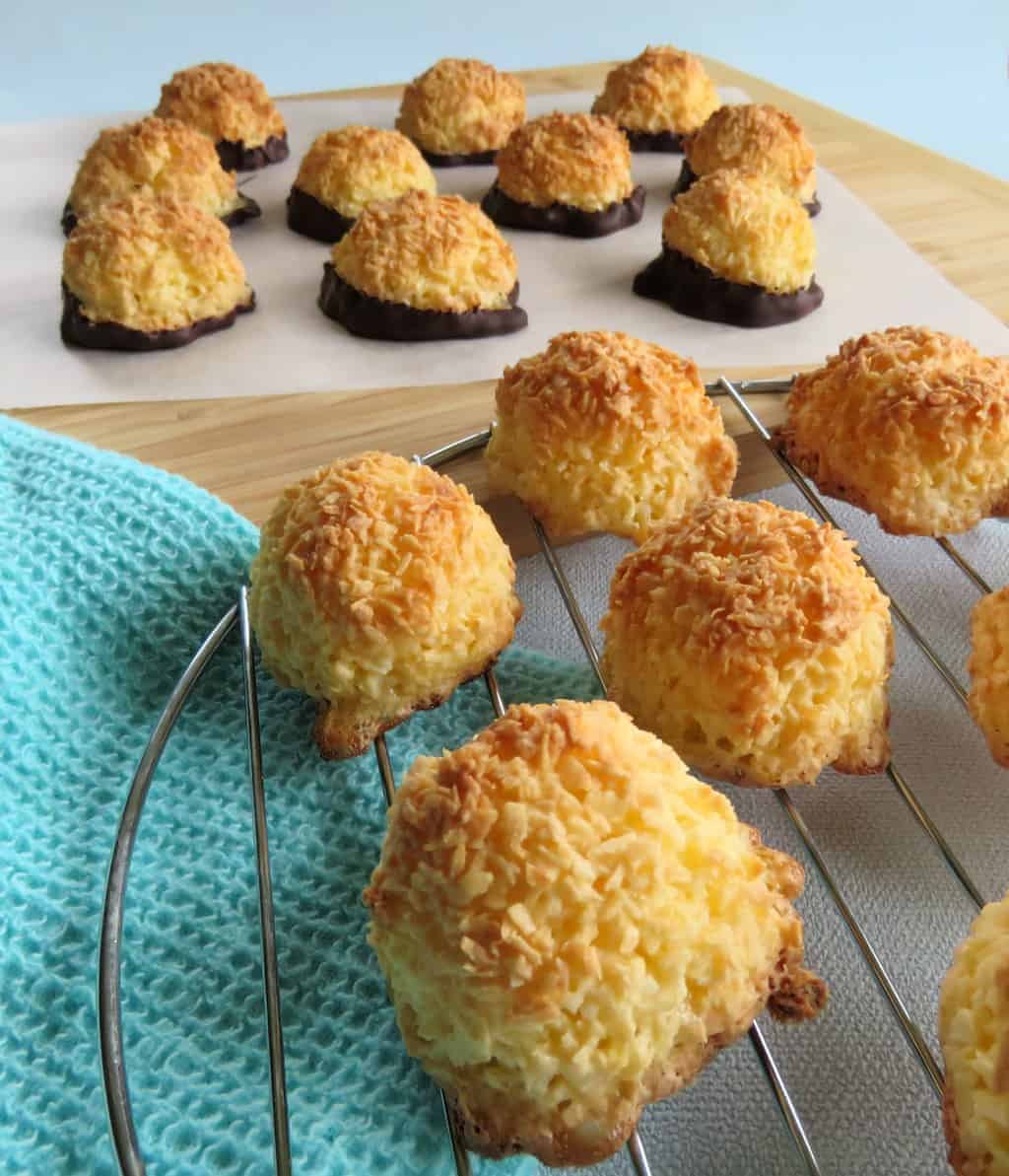 So before we begin a macaroon, a macaron, what is the difference? A macaroon is a simple coconut delight and a macaron is a masterpiece of piping delicate little morsels of sweetness sandwiched together with icing.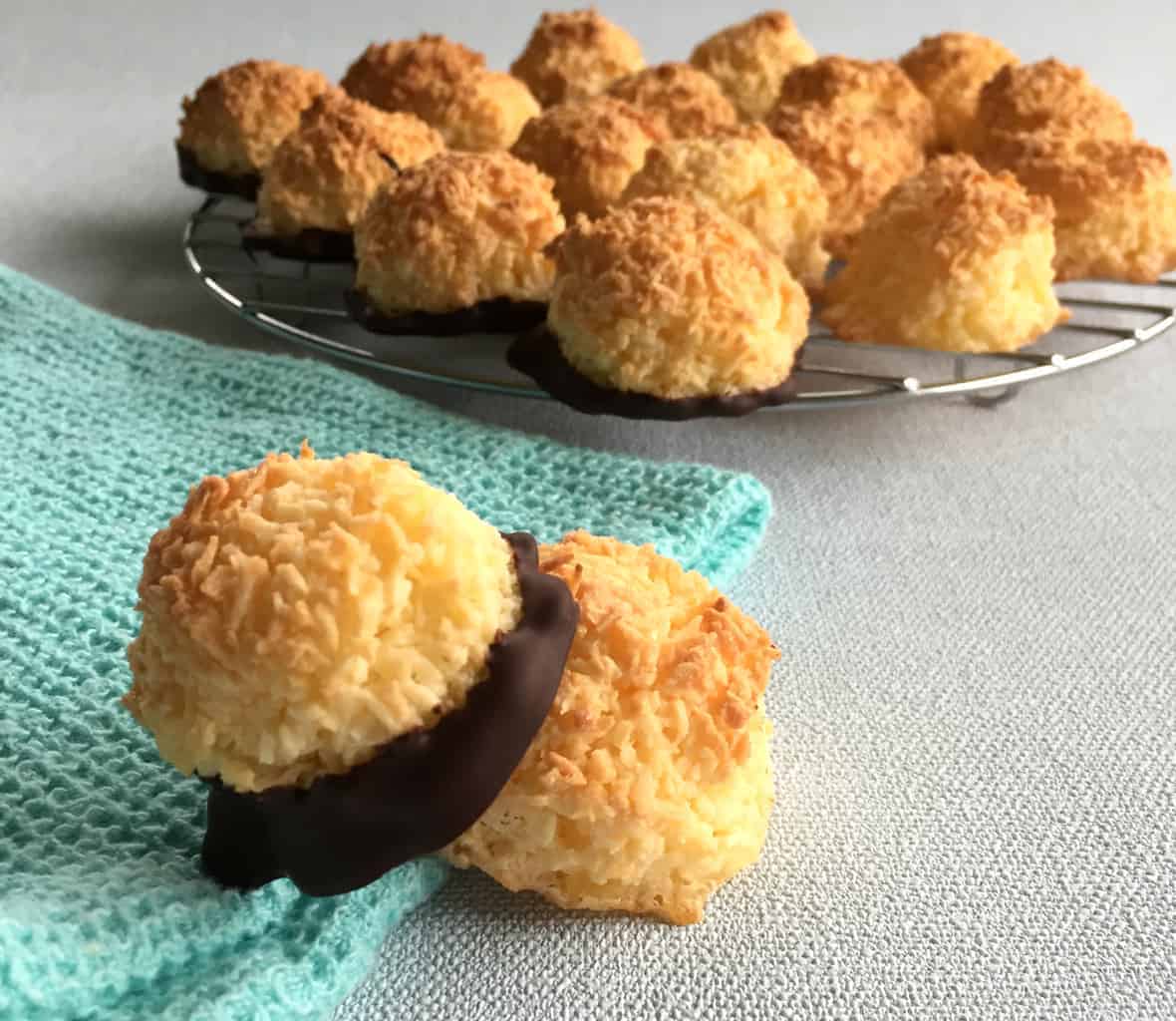 Are you a coconut fan? One of the questions I get asked more often than any other is can I make a particular recipe without coconut, it may be a coconut slice or one of my many Anzac recipes. The answer is this, you can replace coconut in recipes but often with another nut or change the taste and texture. The answer here is why are you looking at a coconut macaroon if you cannot eat coconut?! 😉  Please choose from one of my other 180 recipes that have no coconut lol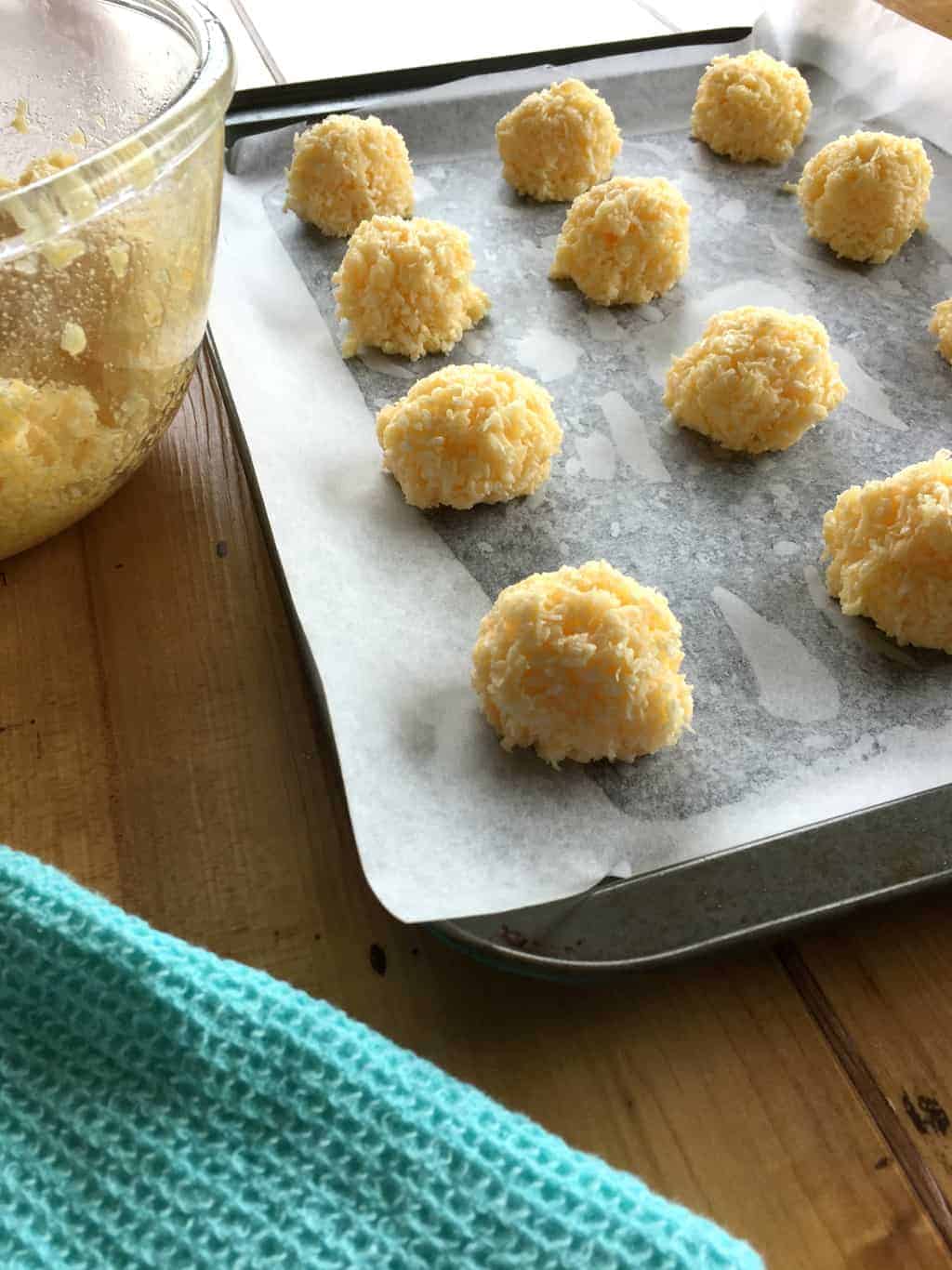 Macaroons can be a little fussy if you prepare them with whipped egg whites but this recipe is even easier than that! It uses a whole eggs, coconut and caster sugar and is so so simple! In fact once you have mixed them together you can sit with a cuppa for 20 minutes while it mysteriously does some magic before you then mould them and bake them.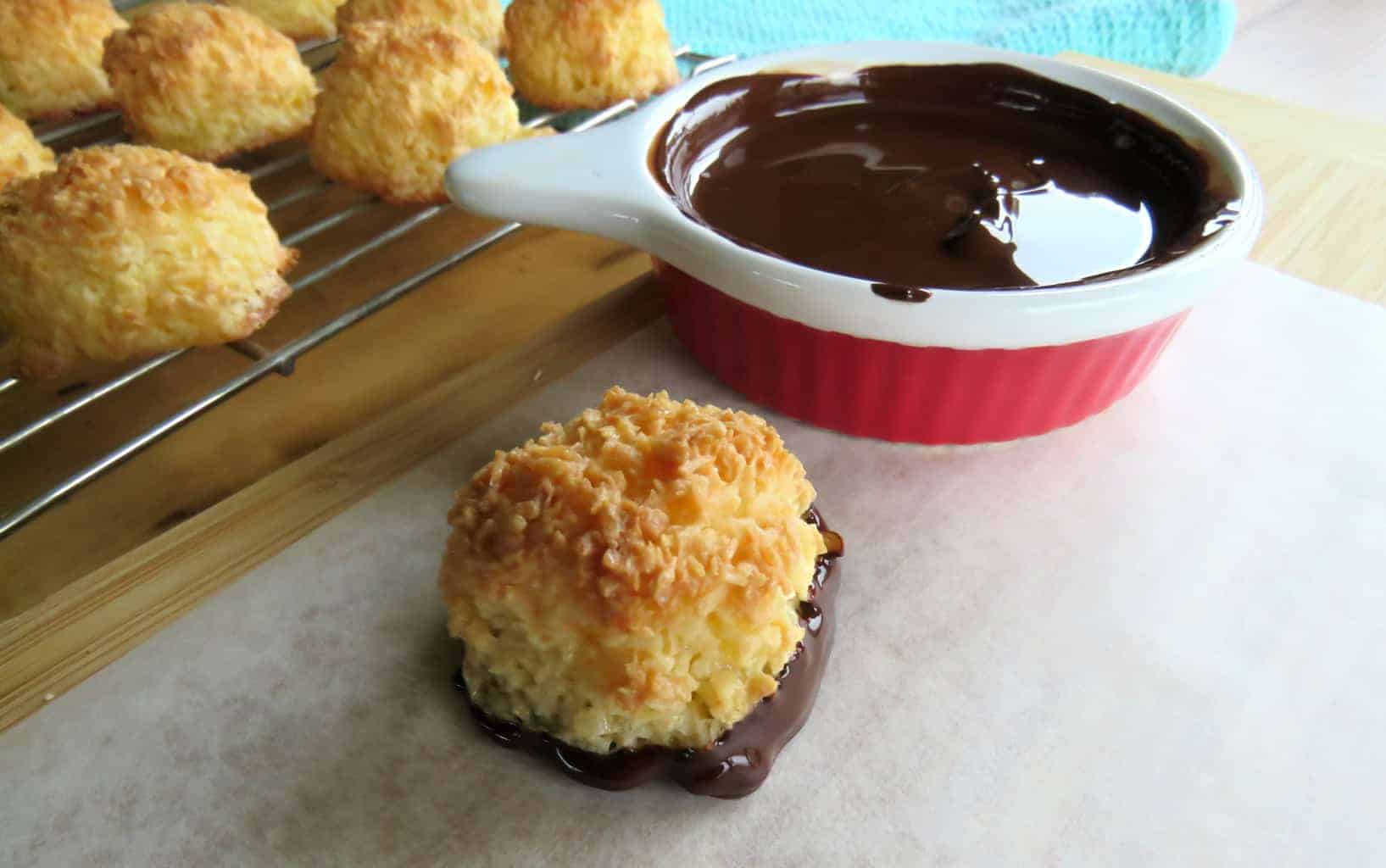 The big question is whether to dip them in chocolate or not. Traditionally I know people like them with chocolate, it can make the coconut pop like a bounty bar. For me personally I preferred them without. It left the delicate sweet coconut as the main flavour and it has a lovely caramelly sweet texture on the bottoms where the mixture has settled that you miss if dipped in chocolate. That being said the chocolate ones are lovely too!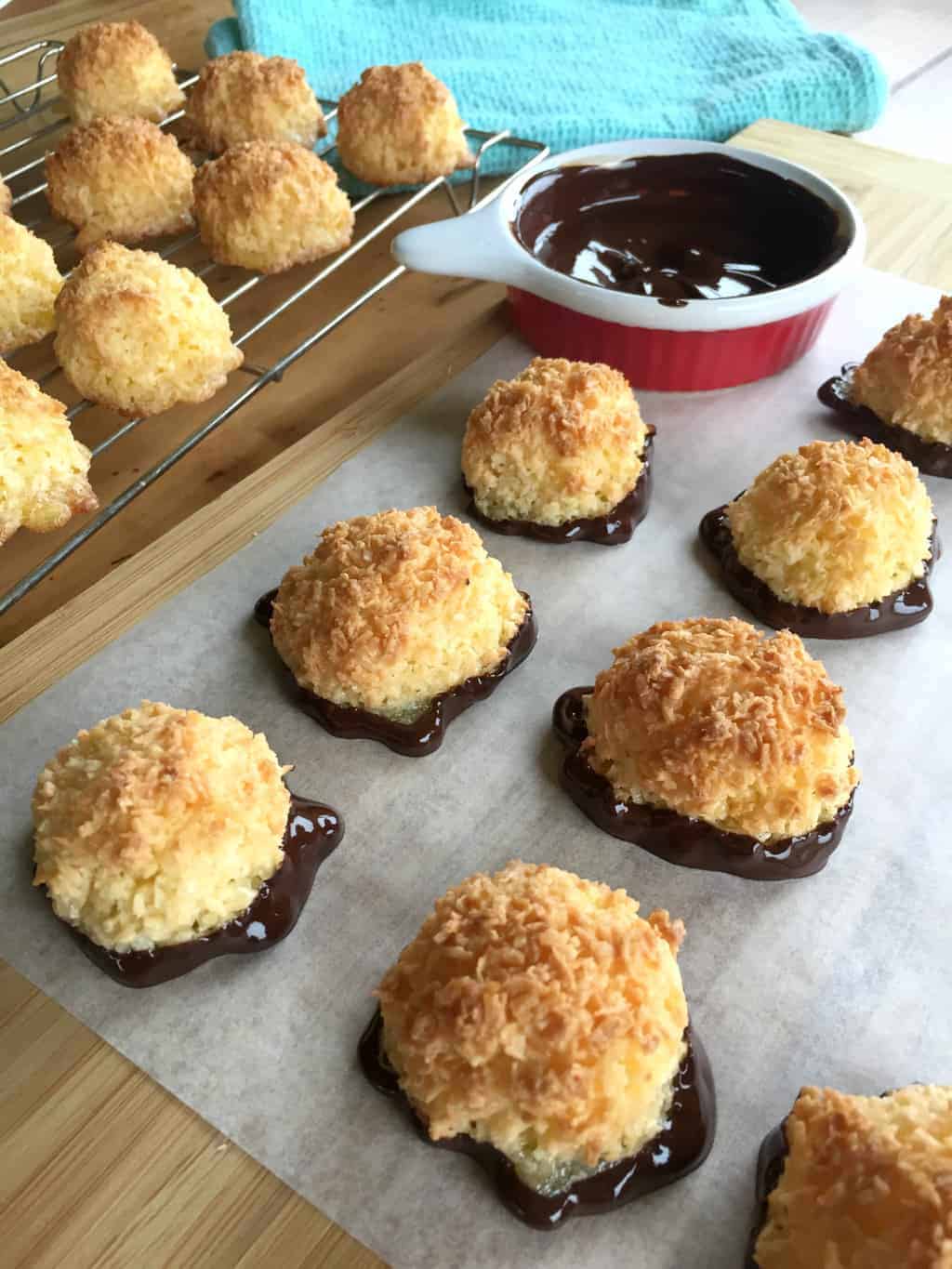 So onto the recipe, I cannot wait to hear what you think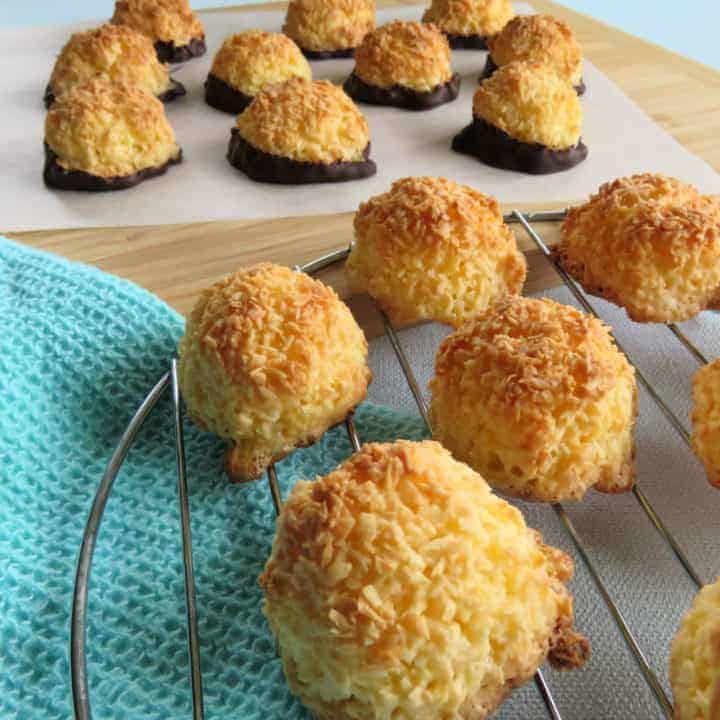 Simple 3 Ingredient Coconut Macaroons
Yield: 24

Prep Time: 20 minutes

Cook Time: 15 minutes

Total Time: 35 minutes
Ingredients
2 Eggs, beaten
225 grams Desiccated Coconut
150 grams Caster Sugar
(Optional)
50 grams Dark Chocolate, melt for dipping
Instructions
Preheat Oven to 180C
Line two baking trays with baking paper
In a medium bowl beat the eggs well, then add the desiccated coconut and caster sugar and combine well.
Set aside for at least 20 minutes
With damp hands create tablespoon sized balls and place on the prepared baking trays 2 inches apart
Bake for 15-18 minutes until they begin to turn lightly golden brown
Remove from the oven and allow to completely cool on the tray before transferring to a wire rack using a spatula or fish slice.
Optional Chocolate Bottoms
If you are dipping in chocolate melt a small amount of chocolate 30 seconds at a time in the microwave until completely melted, add a tiny amount of cooking oil as this helps the chocolate not to crack. Dip bottoms of the macaroons in and place on a tray lined with baking paper and allow to set at room temperature.
Store in an airtight container
It is that simple! I cannot wait to hear what you think of this recipe and see all your photos.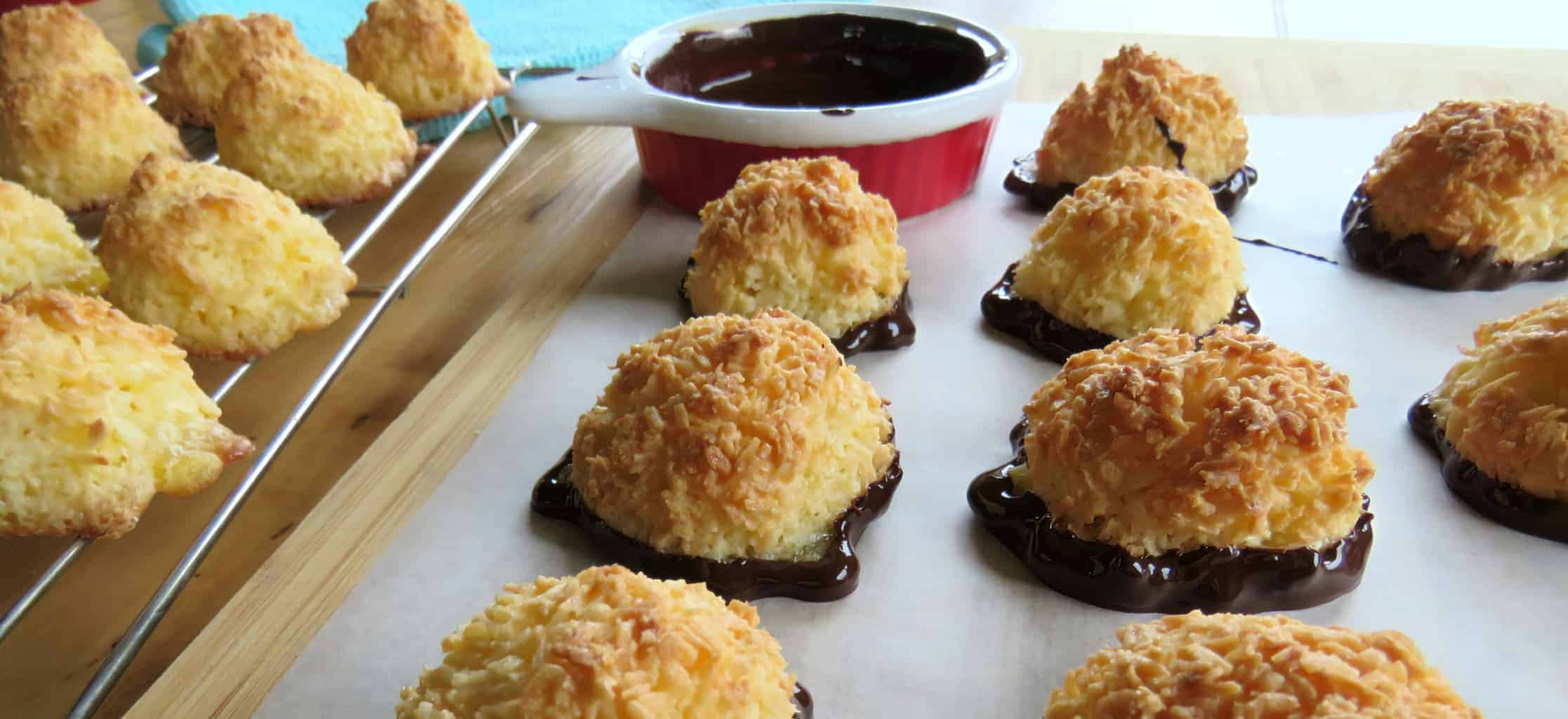 If you want more coconuty goodness then check out my sweet treats recipe tab above for lots of great ideas!
Thank you so much for stopping by to check out this recipe. Please also follow me on Facebook or Instagram and you can be one of the first to receive my new recipes by subscribing via email in the link below. Your comments are always warmly welcomed and recipe suggestions too!
Happy Baking
Anna xox