I love a recipe that packs a punch with all the flavours you hope it will have! This Lemon Coconut Slice is divine, like the only lemon brownie recipe you will ever need!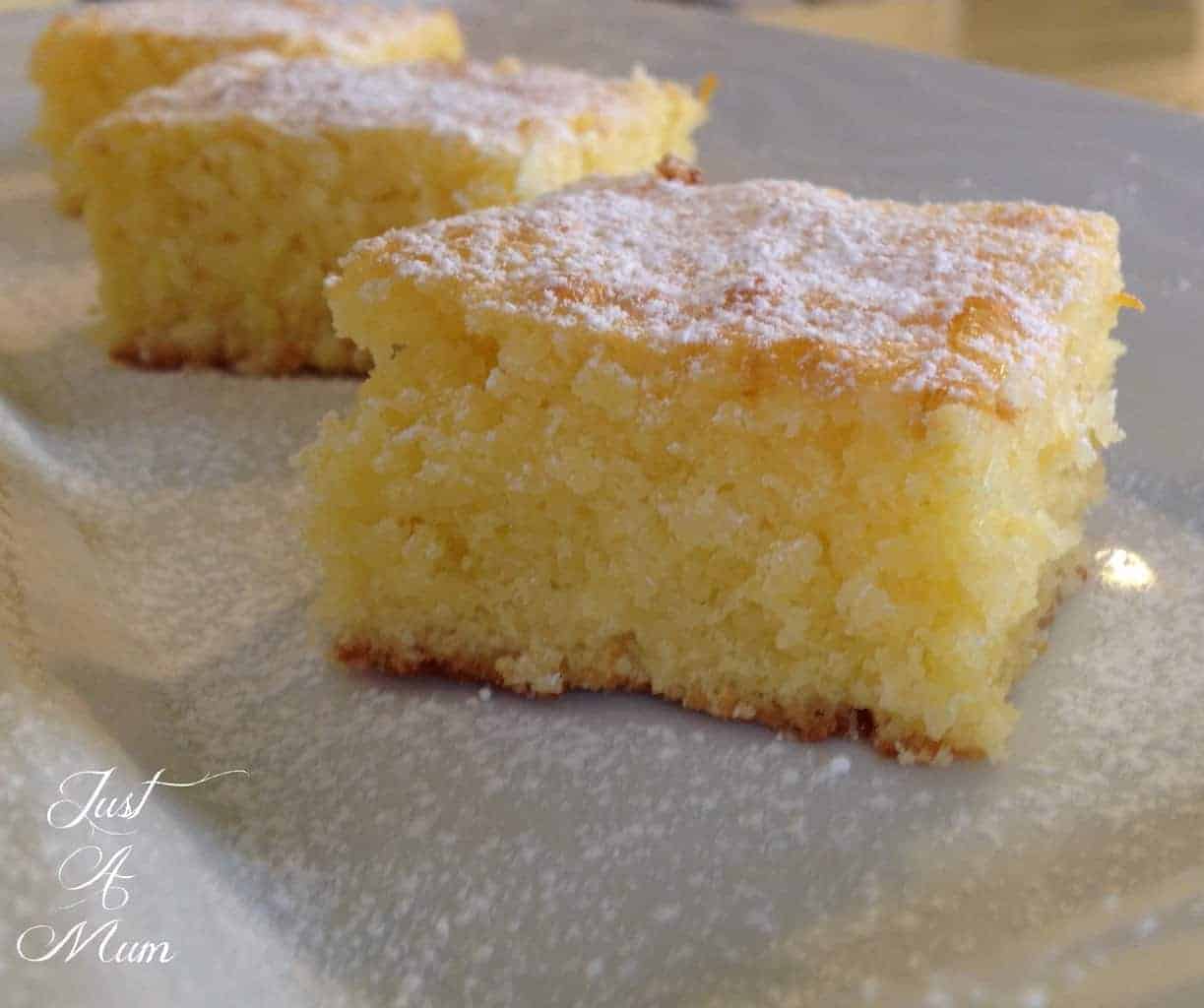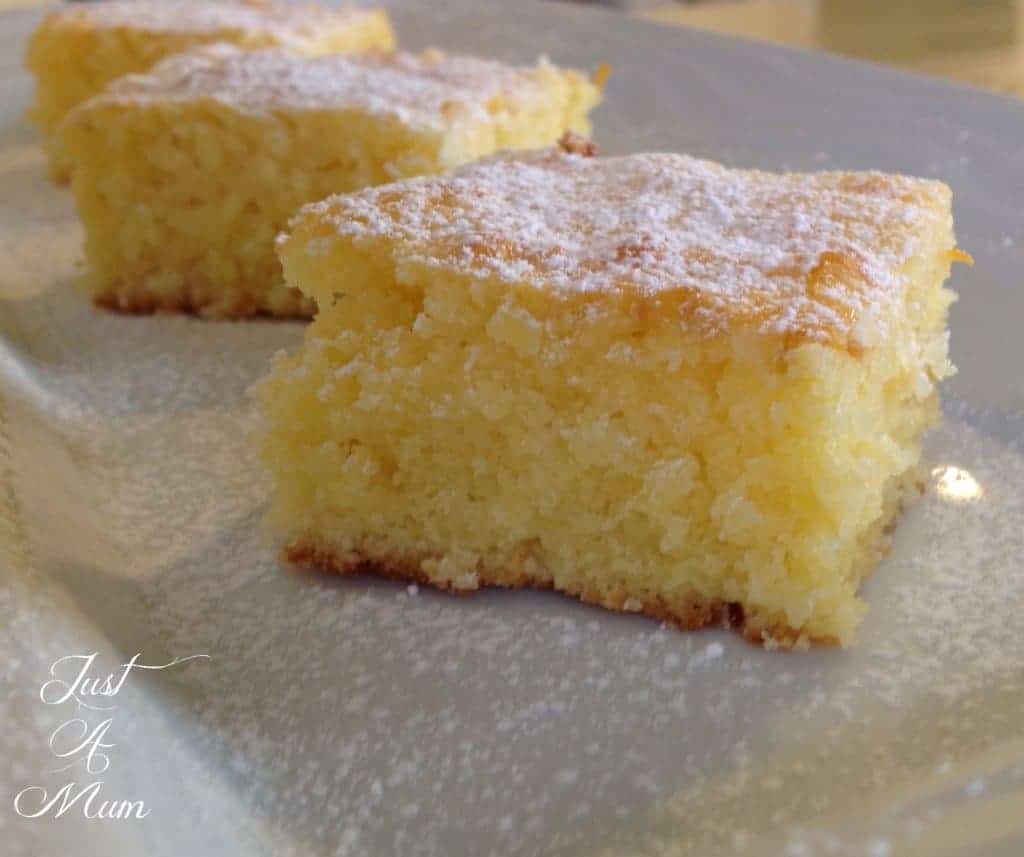 Nothing worse than a lemon slice with barely any lemon or a coconut slice with only a hint of coconut. But this recipe totally does what it says it will and more! The texture is gorgeous with a lovely moist brownie like consistency. It is also made all in one pot so fewer dishes which is always a bonus!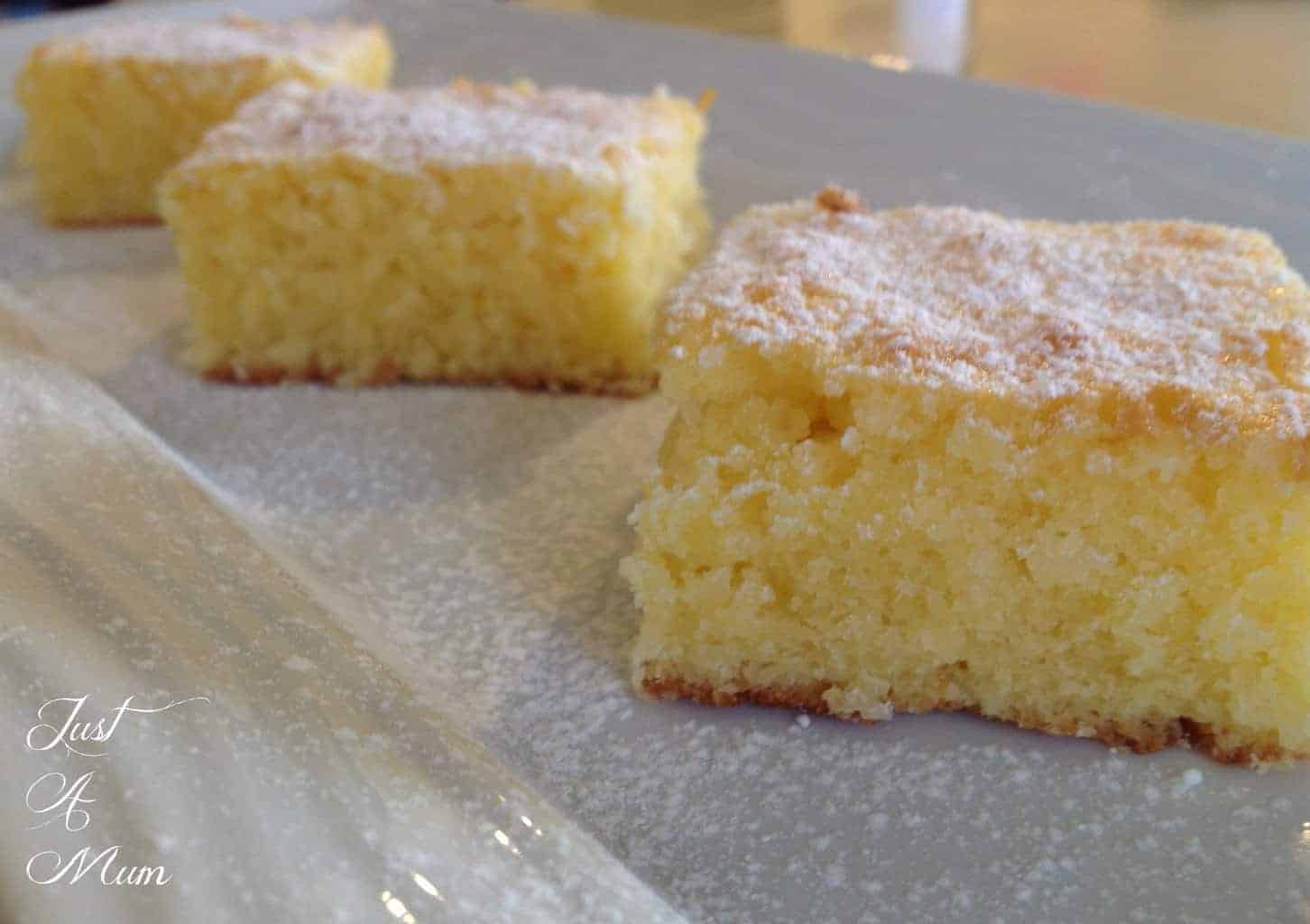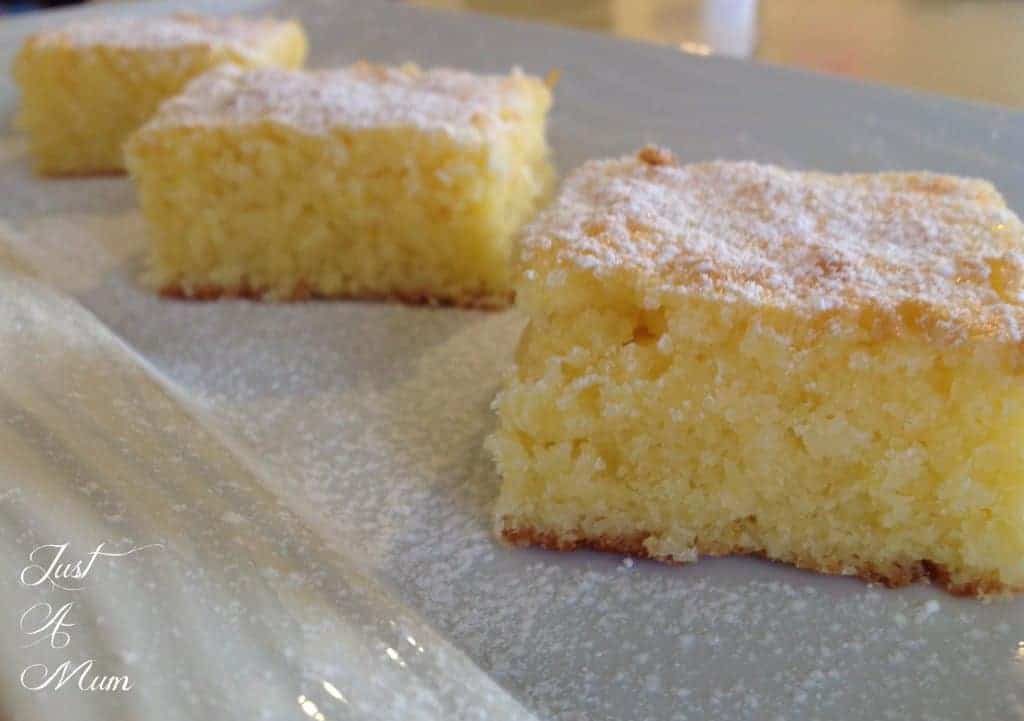 I have been asked to provide a plate of food for a morning music group once a week so need to get my thinking cap on for some different and tasty recipes to provide each week.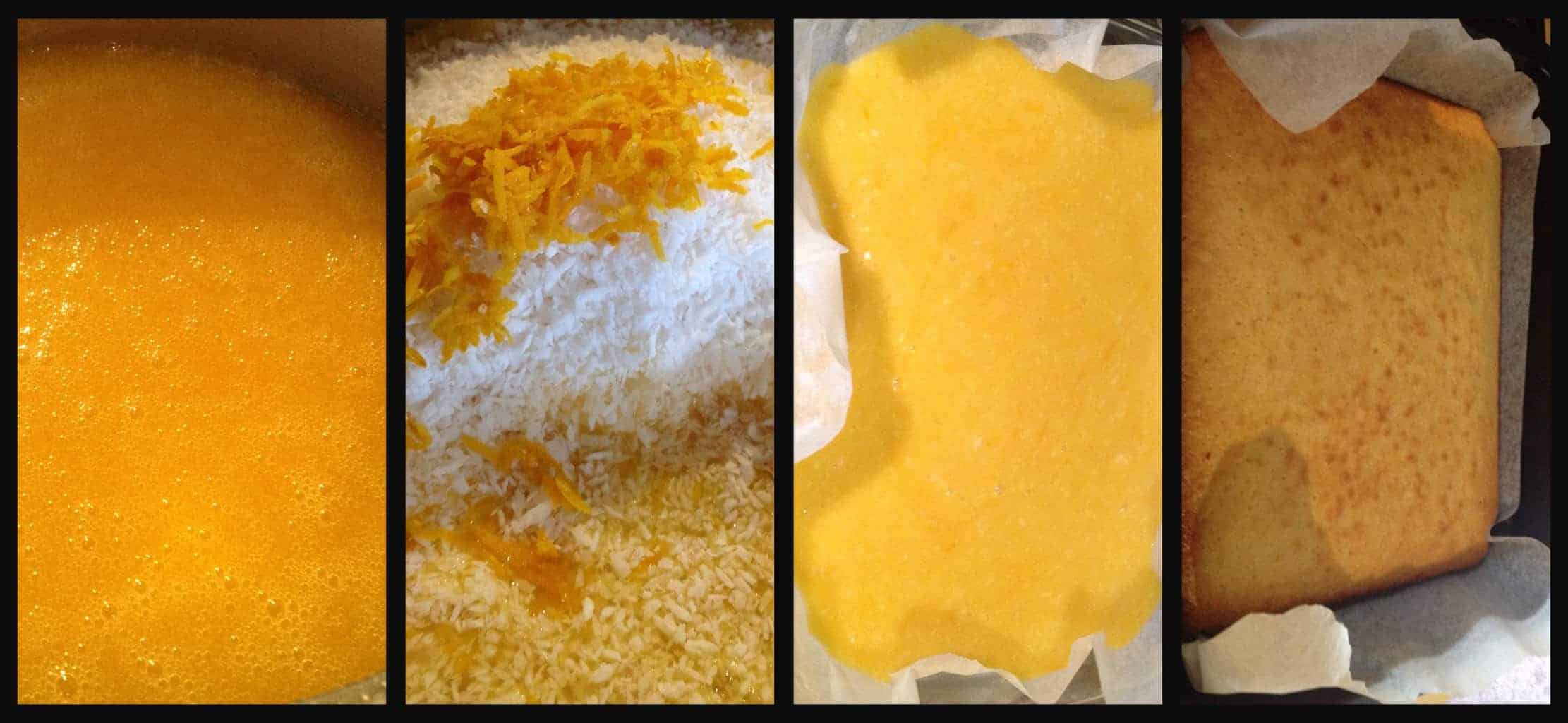 I have decided the inspiration will come from what I have in the cupboard on any given day, this week lemon and coconut was on hand and I came across so many lovely variations of this slice but this was the easiest and nicest with the fewest steps involved – which was important as I was making it all while getting the kids ready for school this morning!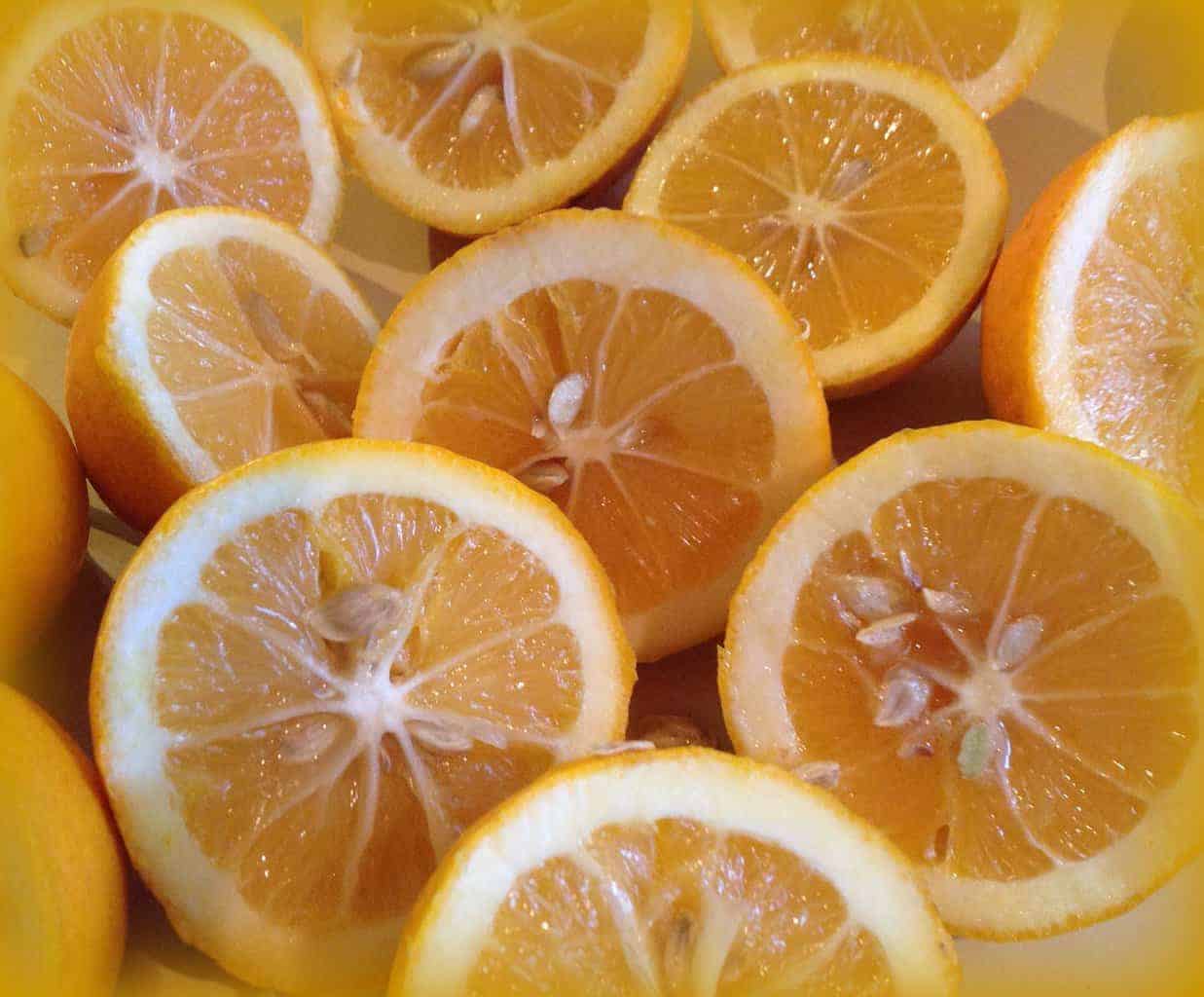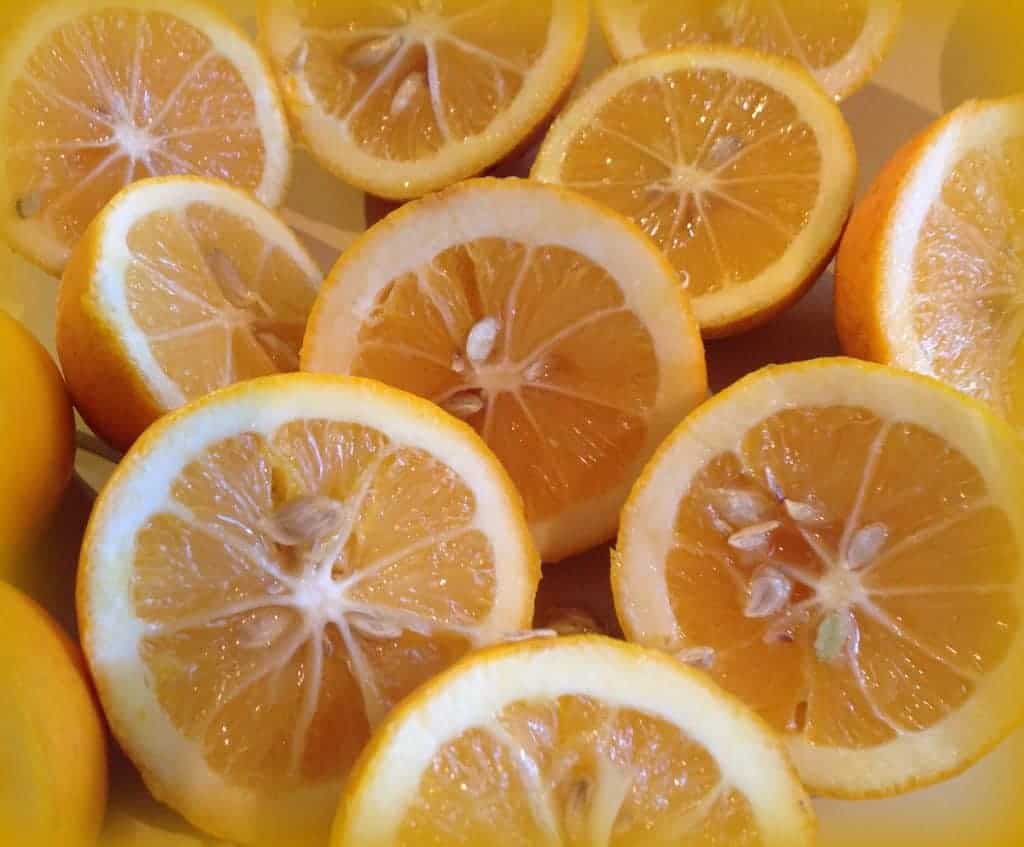 If you love lemon recipes, try my Crunchy Lemon Muffins, they are absolutely delicious with a lovely crunchy lemon sugar syrup topping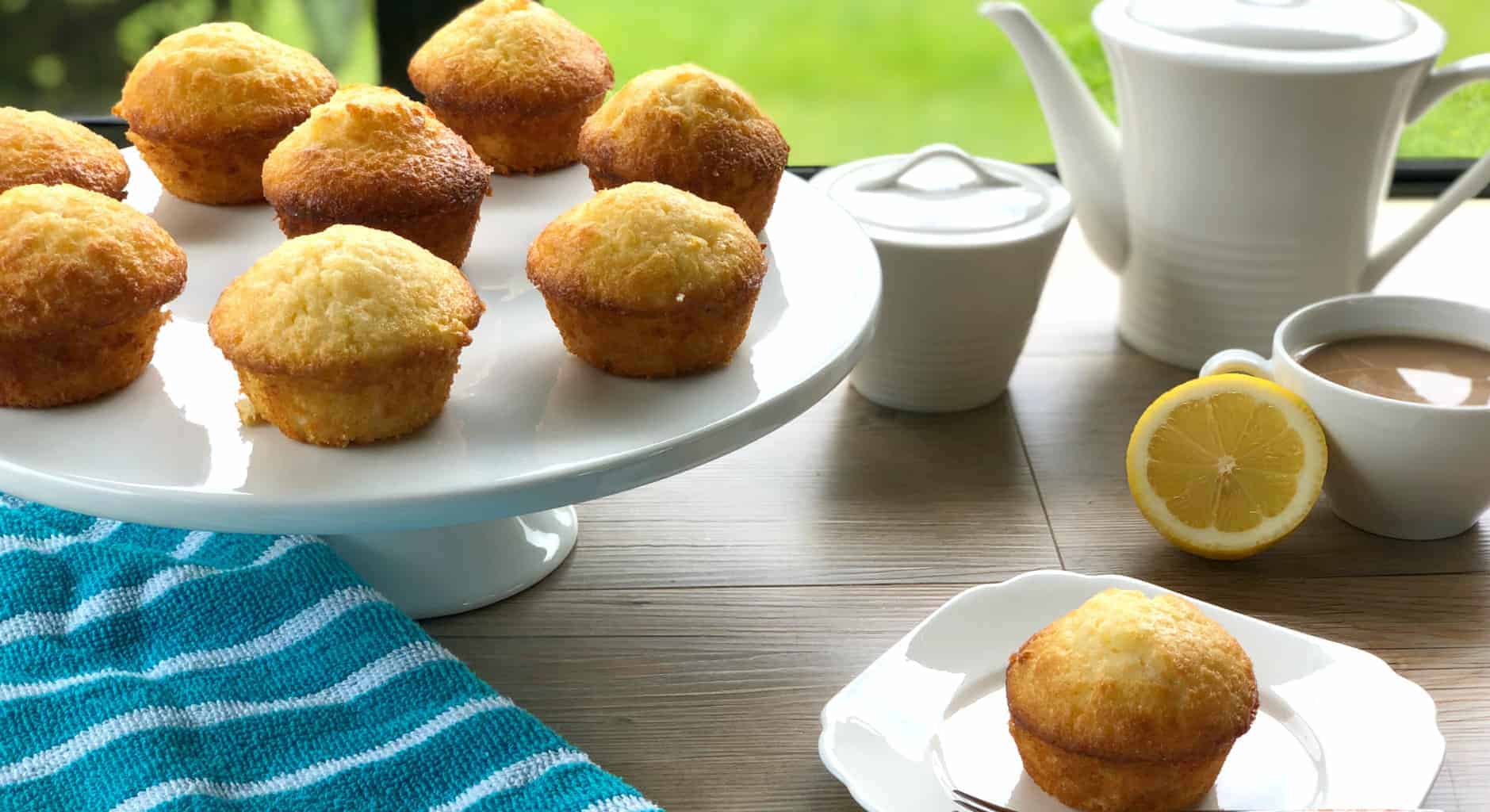 Making it all in one pot was great – just melting the butter over the heat and then adding all your ingredients as per the instructions below, pour into the tin and you are ready to bake! I doubled the recipe today and made two slices and it worked well.
I LOVE LEMON IN BAKING, I HAVE SO MANY LEMON RECIPES NOW AND MANY MORE TO COME. HAVE A LOOK AT THIS LIST BELOW AND LET ME KNOW WHICH ONES YOU HAVE MADE.
Pin It! Lemon Coconut Slice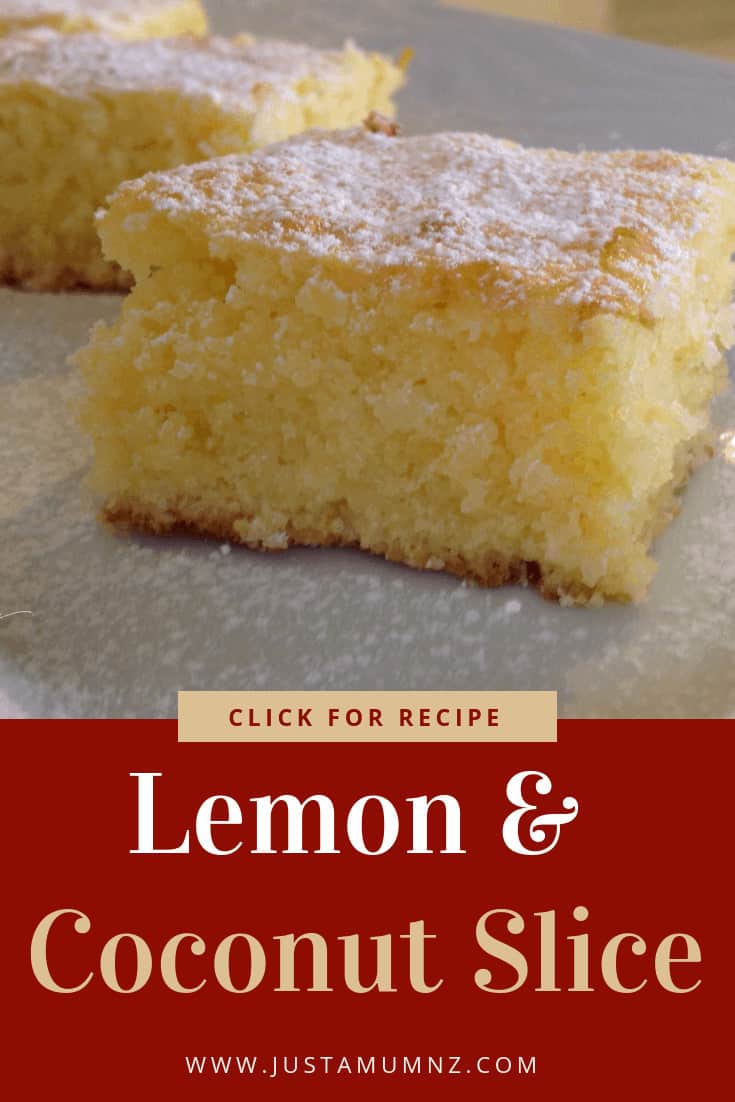 So if you love Lemon and Coconut then this slice will be perfect for you! Onto the Recipe
How easy is that! I hope you enjoy this recipe inspired by a Spoonful of Sugar, it is featured other places also but this is the one I chose today. It is super tasty and I can assure you that it went down well at music group this morning!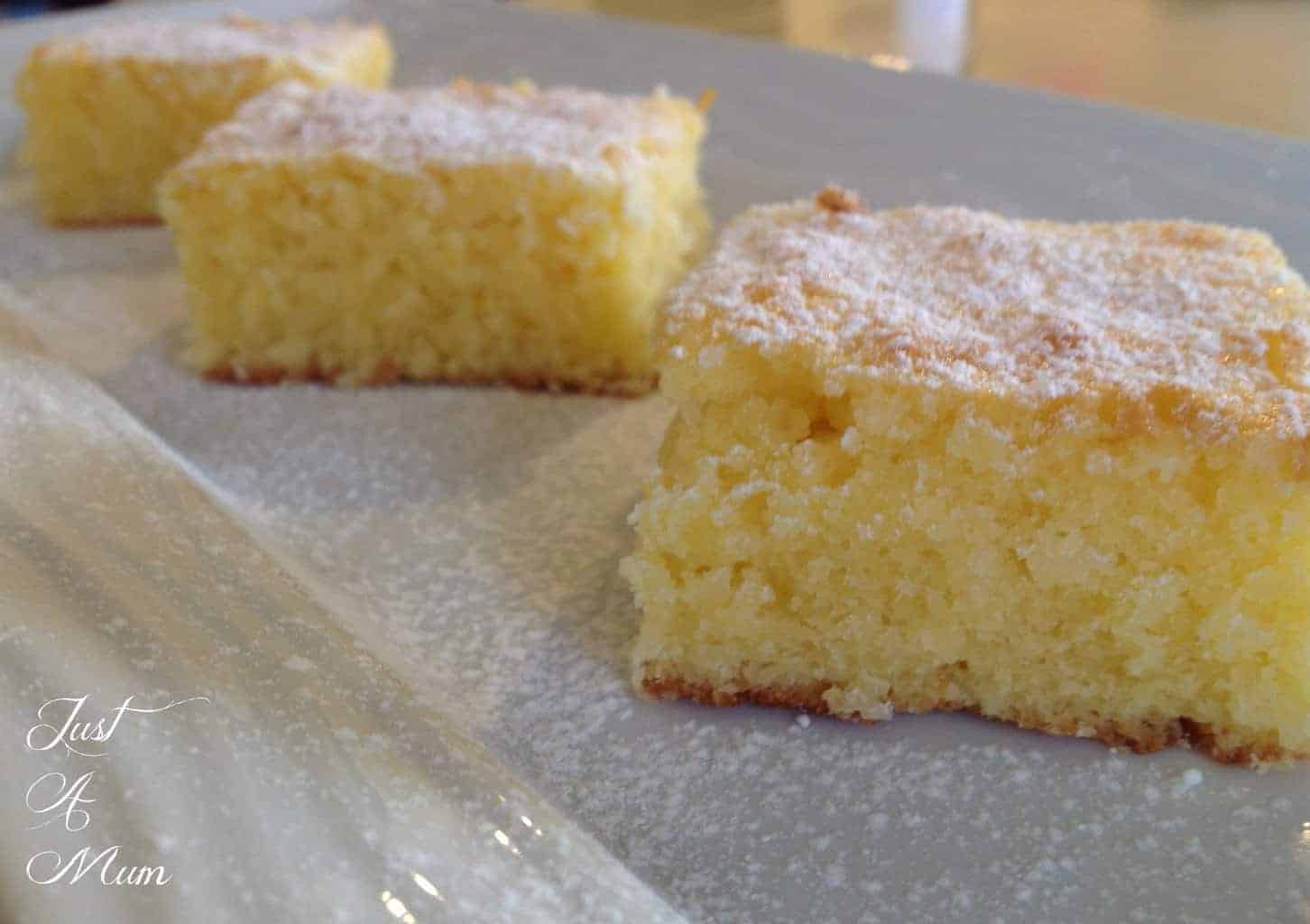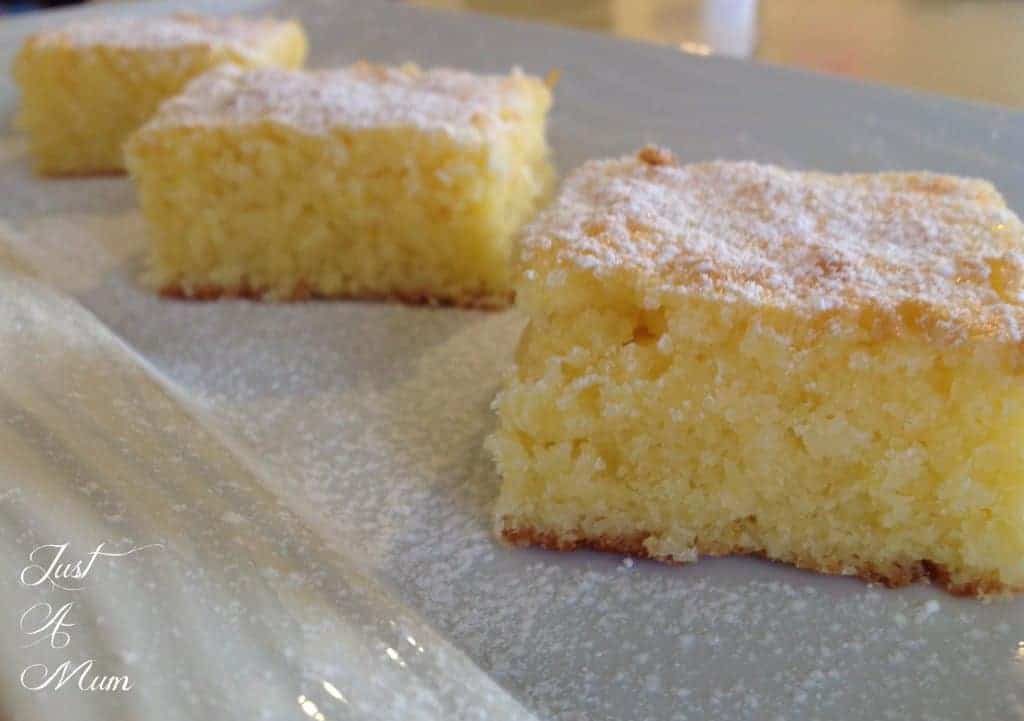 Thank you so much for stopping by to check out this recipe. Please also follow me on Facebook or Instagram and you can be one of the first to receive my new recipes by subscribing via email in the link below. Your comments are always warmly welcomed and recipe suggestions too!
Thank you so much for stopping by and checking out this recipe. I love your comments and feedback so do post below if you like what you see here.
Happy Baking!
Anna