I am keen to try and create as many lemon recipes here as possible – so this is one I have wanted to try for a while!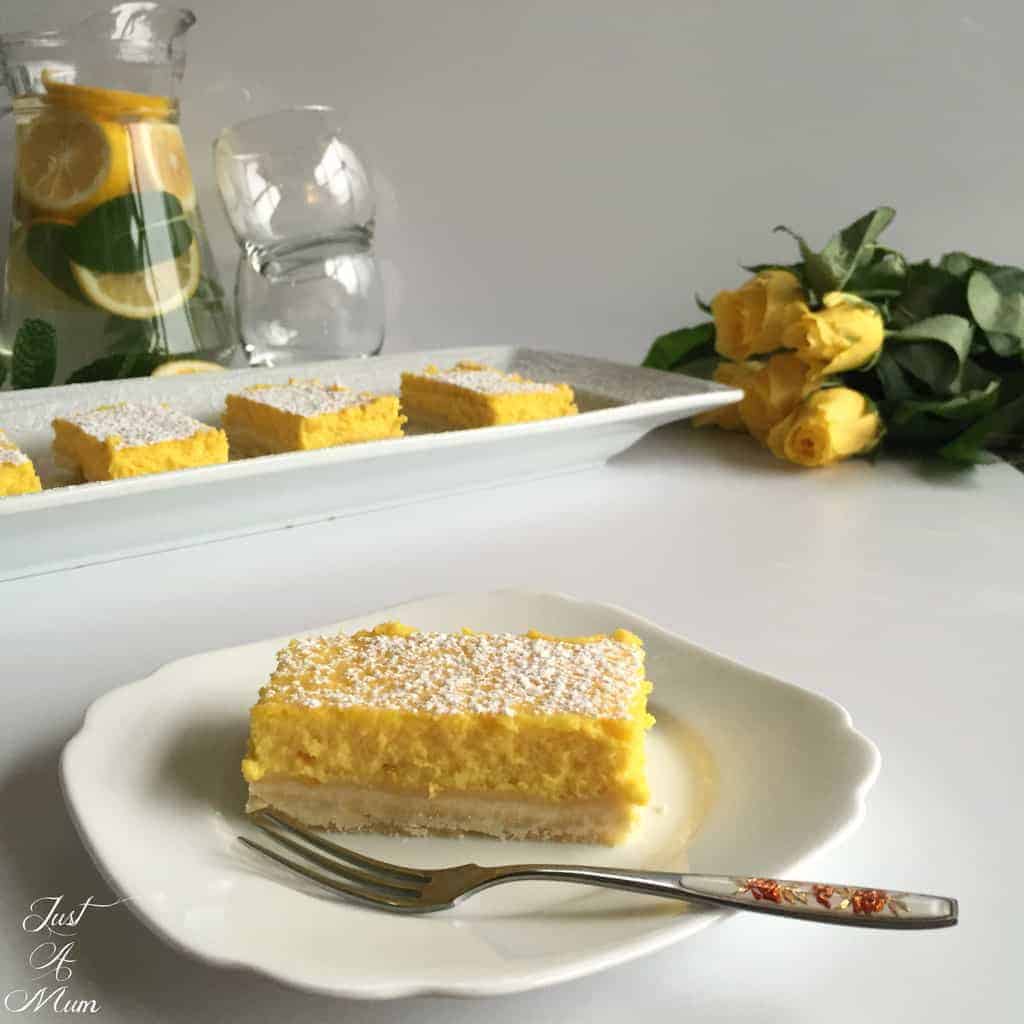 I have seen lots of variations of recipes called Lemon Bars – this one was the easiest of the lot so a great place to start. Using sweetened condensed milk for the topping was a lovely easy combination too. I love my recipes to be full of lemon flavour, so I have altered the recipe slightly from the original to make it even more lemony!
As with many of my kitchen experiences I had a few mistakes – firstly when I sliced my lemons they were kinda weird – all skin, and half empty and sort of dried up so I sent off my long suffering husband to buy me some gorgeous big Gisborne lemons which were perfect. The next boo boo came when I added a "drop" of yellow gel food colouring – I accidentally added about 5 drops – and I ended up with a very vibrant yellow topping! So don't do I what I did – be better than me 😉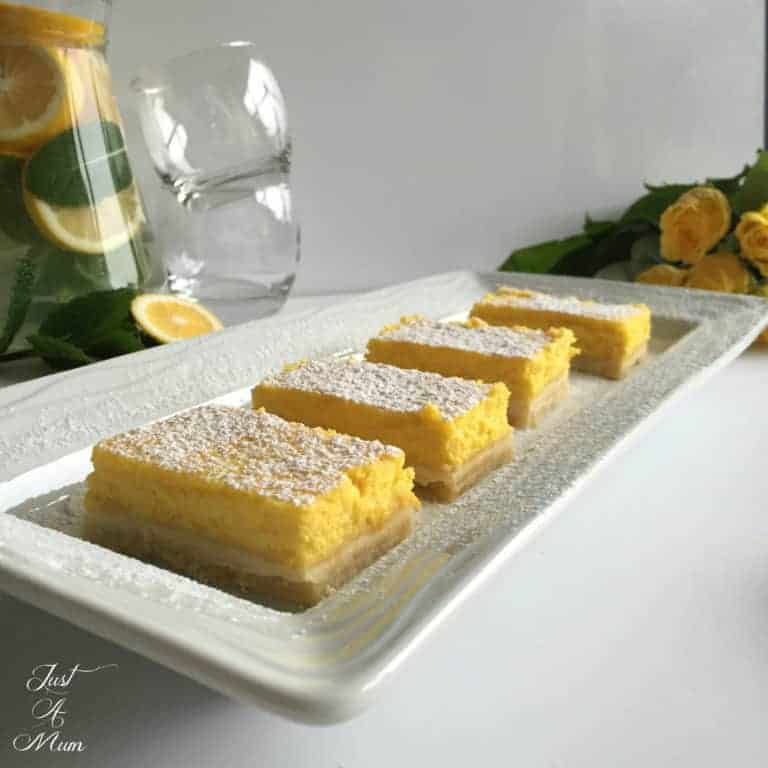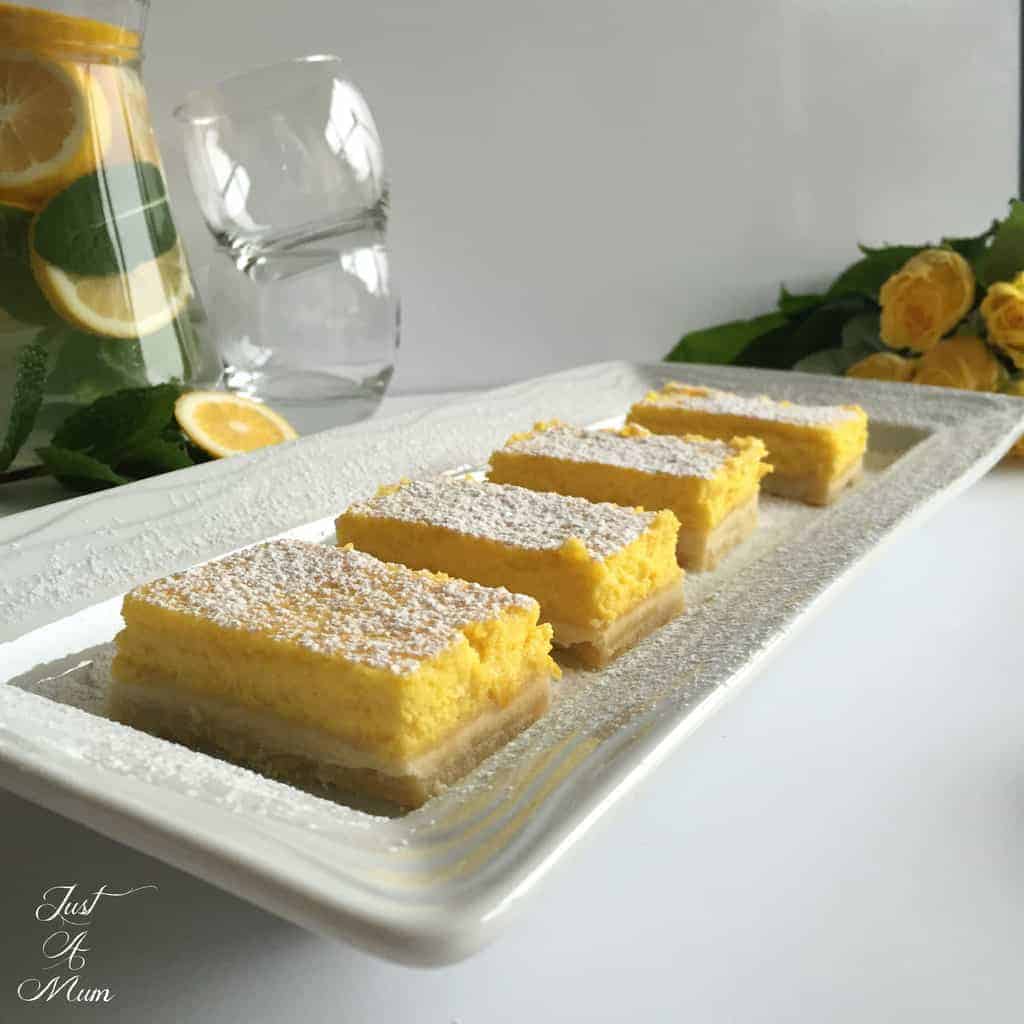 The consistency of the topping is pudding like, if I made these again I would definitely add some lemon zest to the base as I think this would give a nice hit of lemon! If you love things extra lemony you can always add more zest to both the base and the topping! They really are melt in the mouth.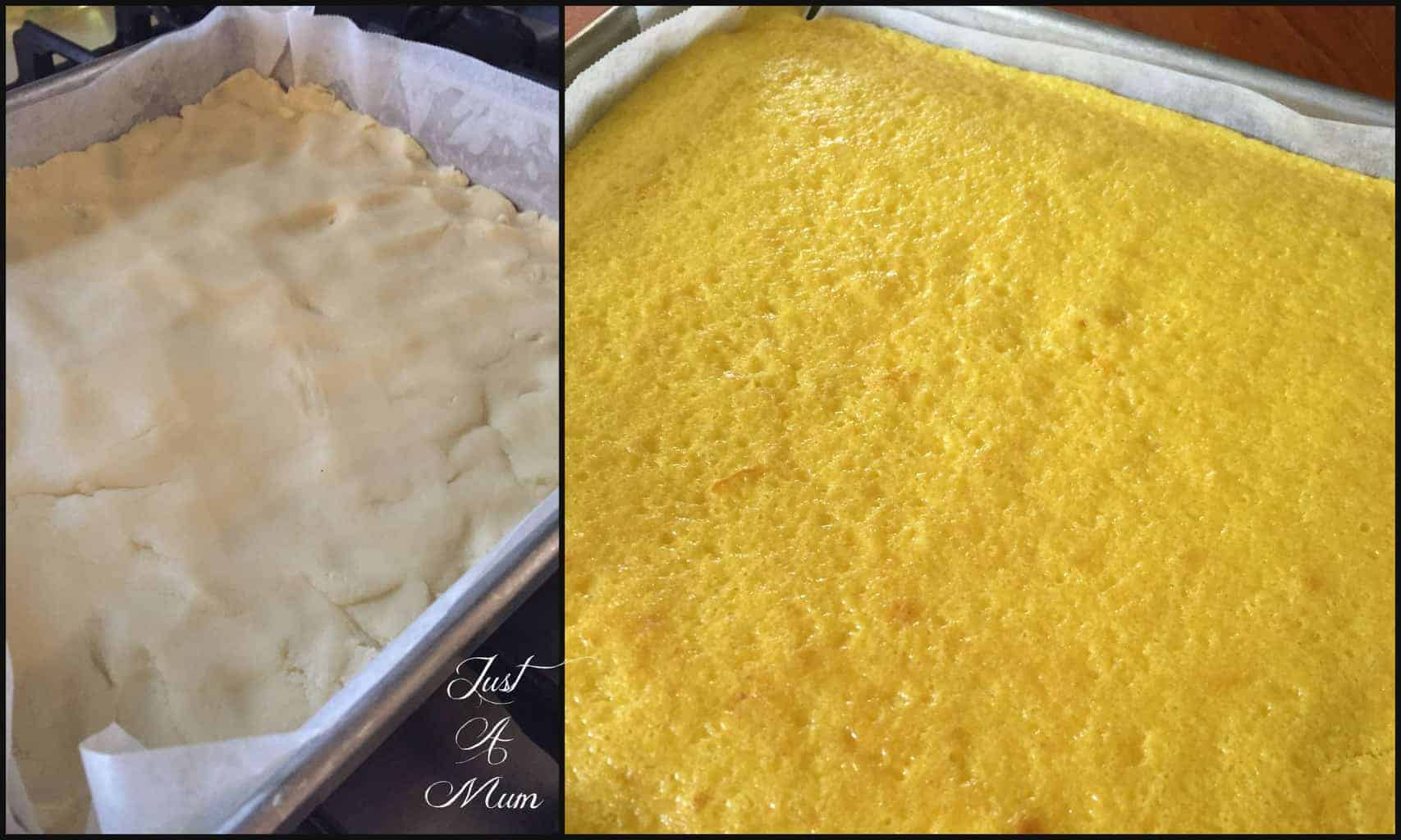 If you do not add yellow food colouring they will be a very pale beige colour so much more appealing to add a little colour – perhaps not as much as me though or you may end up with a rather interesting looking slice. I have adapted this recipe from verybestbaking.com and they have some lovely recipes over there!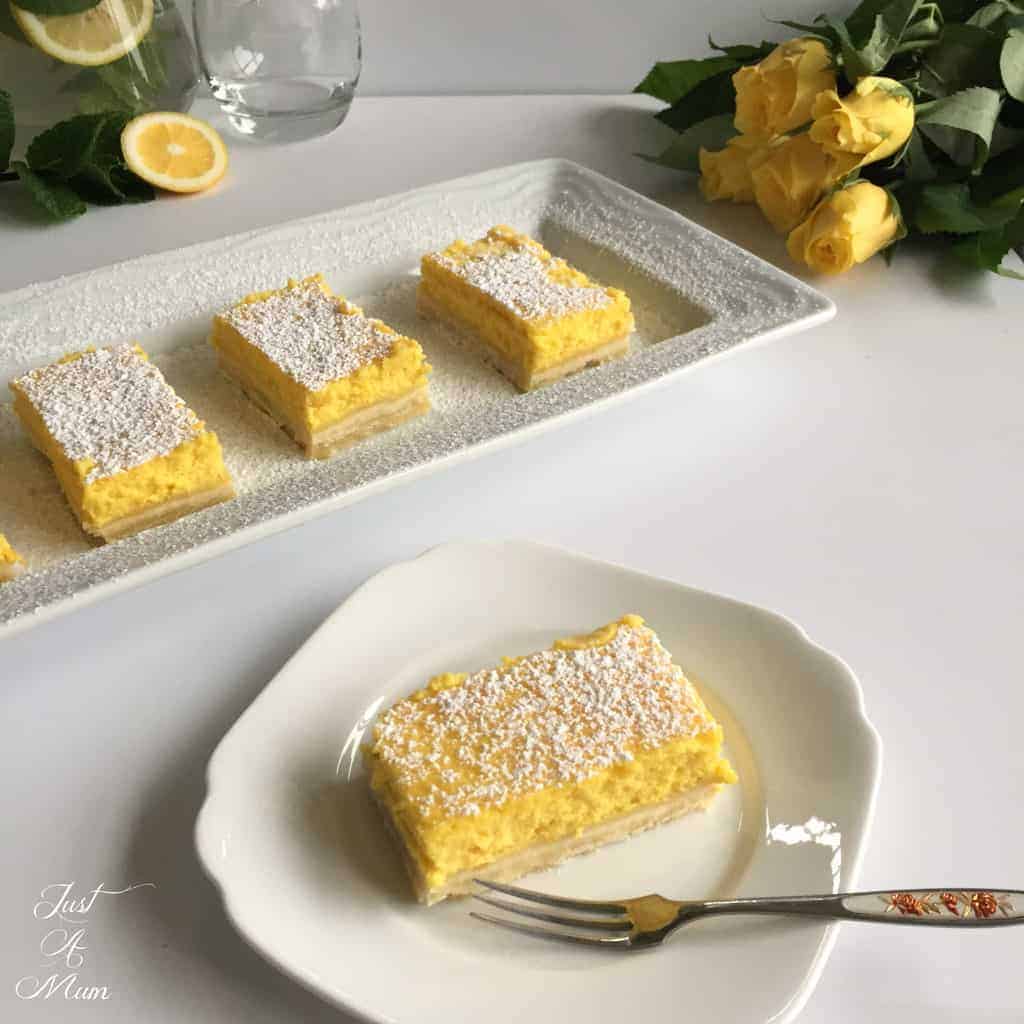 I am looking forward to experimenting with more variations on these lemon bars and think they would be beautiful with a meringue topping too so watch this space! It is lovely to hear when you have tried my recipes so comment below to let me know what you think.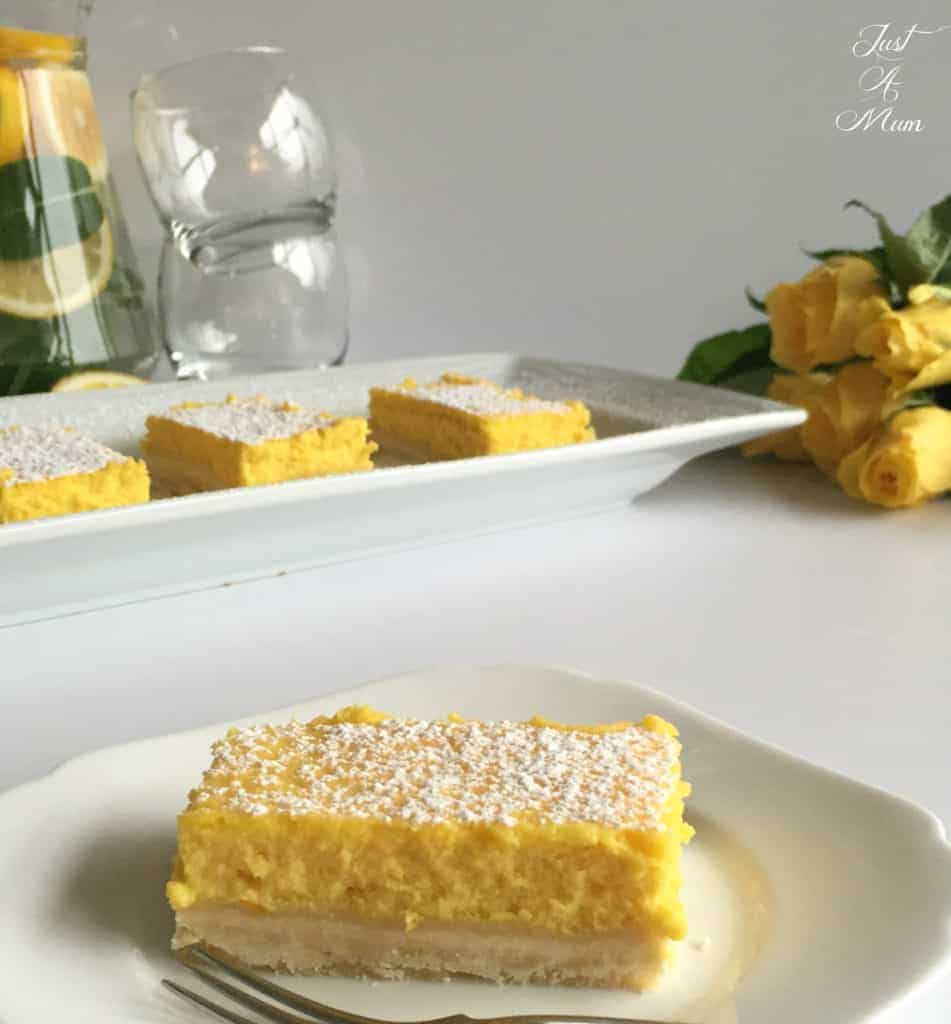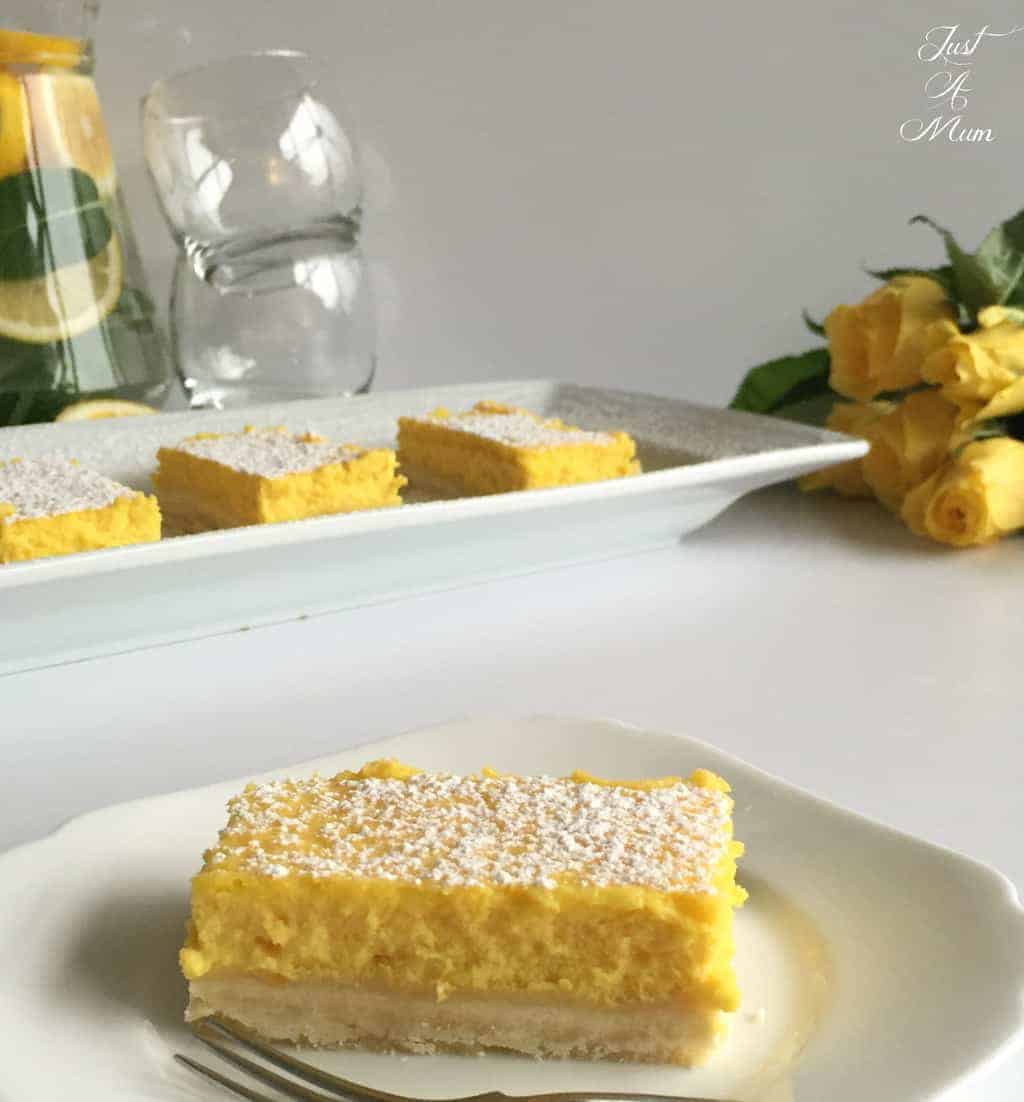 Thank you so much for stopping by to check out this recipe, you can follow me on Facebook and Instagram to see what else we are up to each day, and you can also register your email address below to receive each recipe as I publish them.
Happy Baking! Anna 🙂