Delicious Coconut Slice, classic and simple but absolutely divine!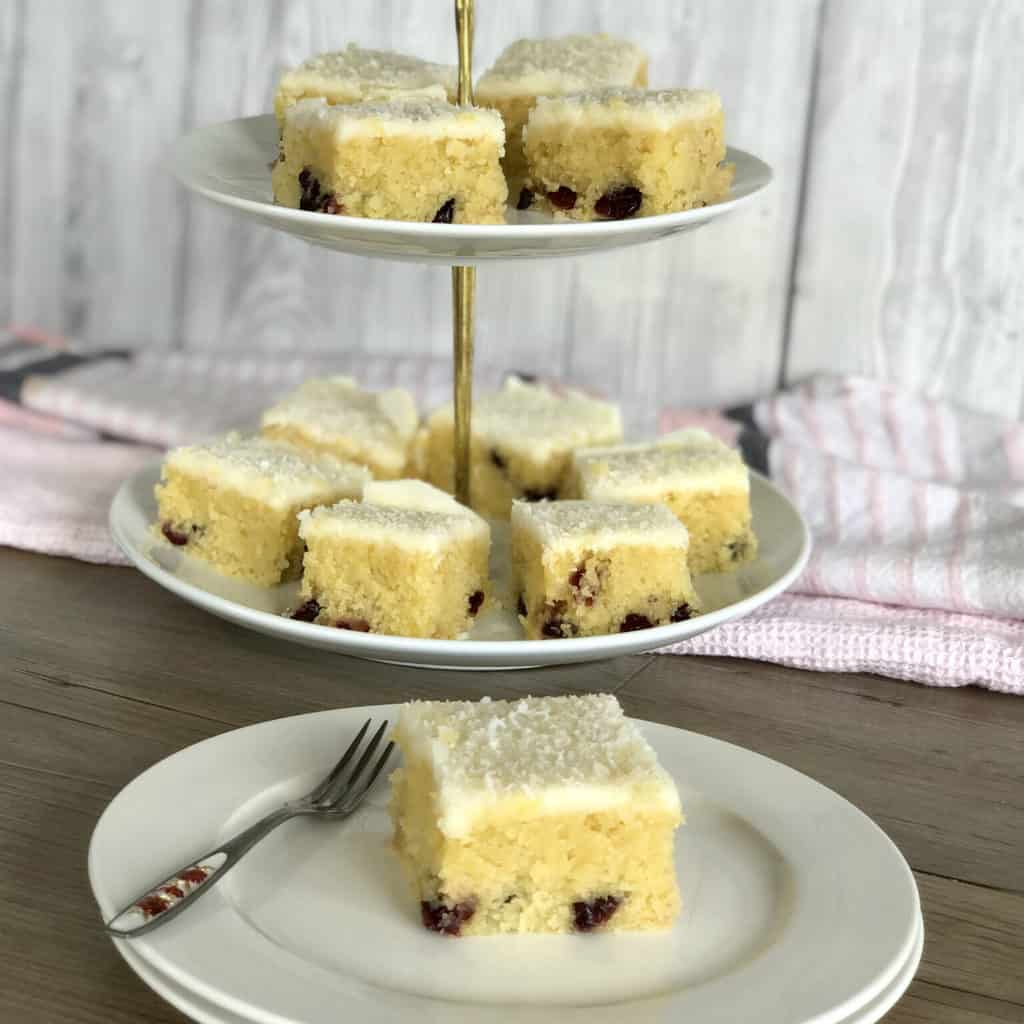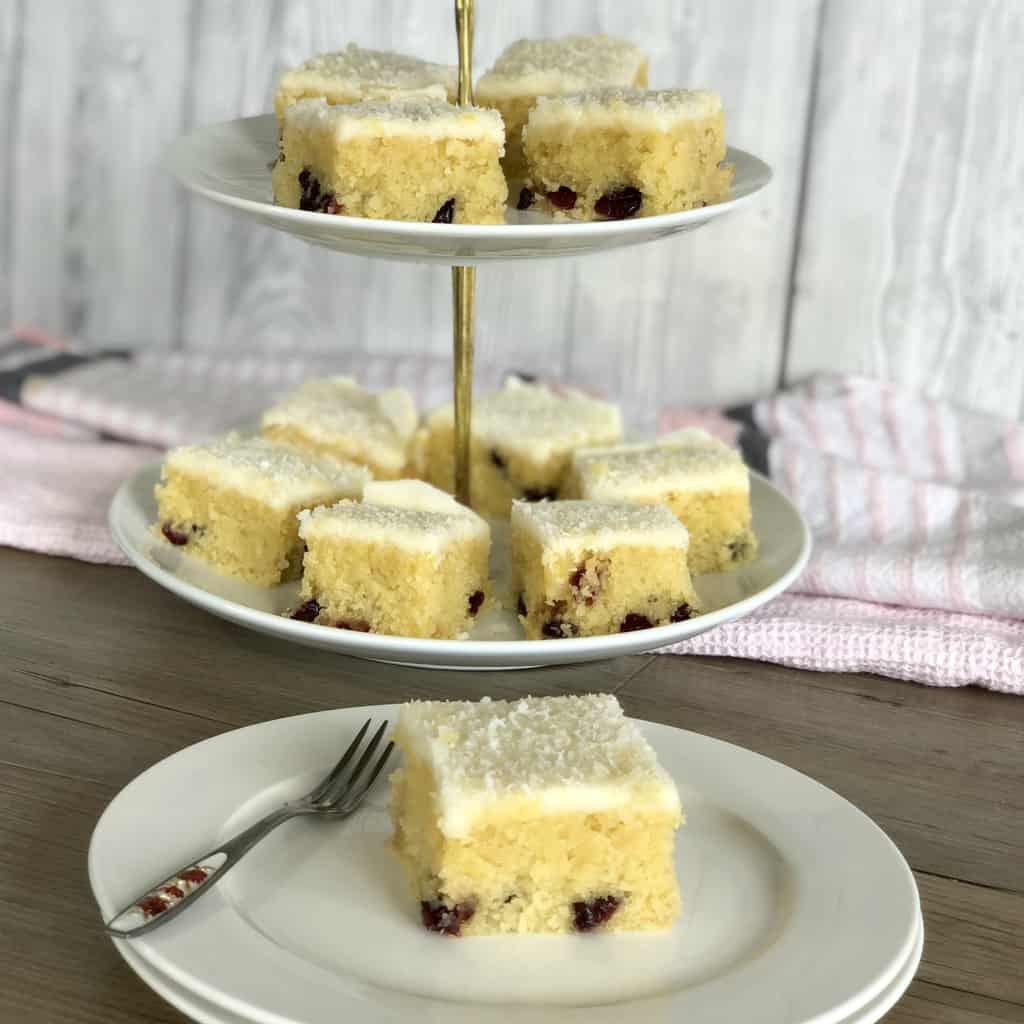 The ingredients used in this recipe have been kindly gifted by Countdown Supermarkets, all opinions are my own
I love trawling through old fundraising cook books, this is where you find the real treasure, recipes that have been tried and tested over many years and shared for others to enjoy.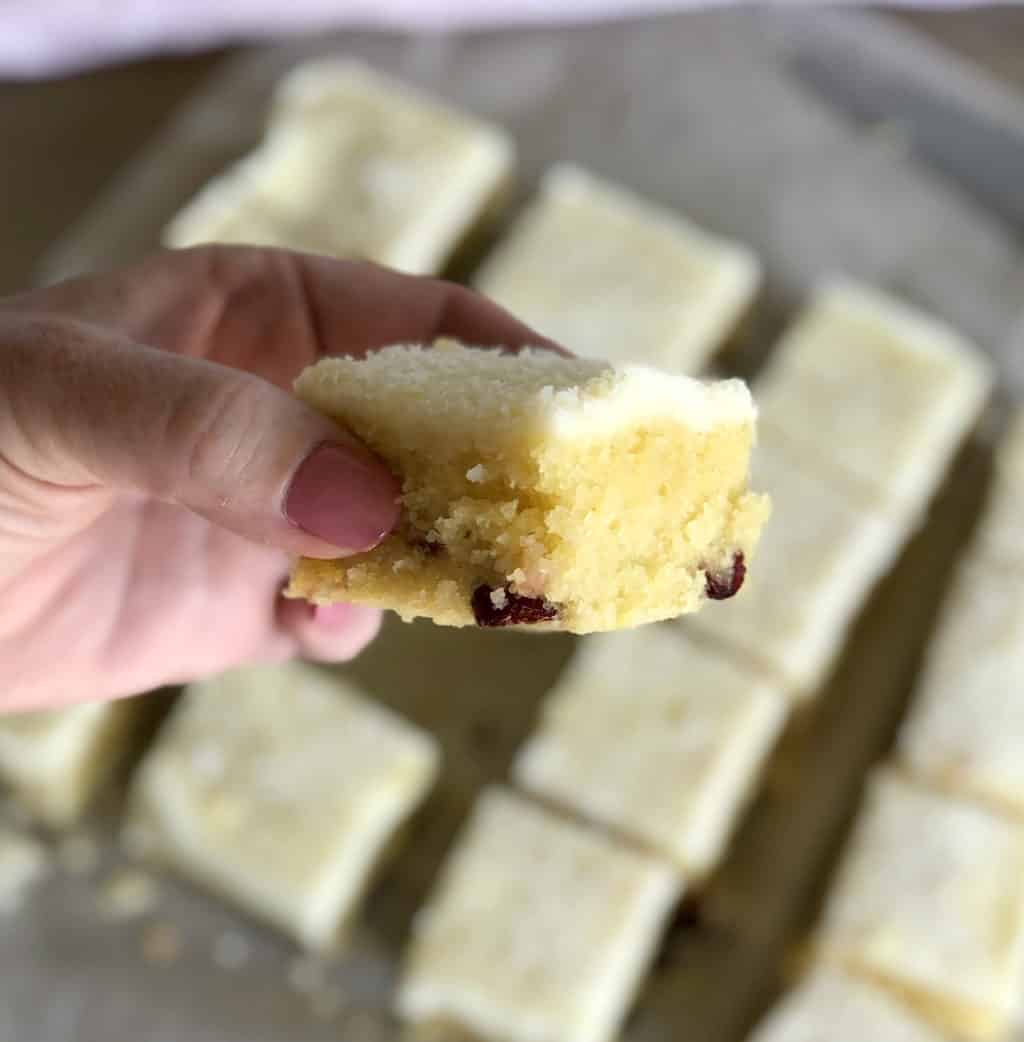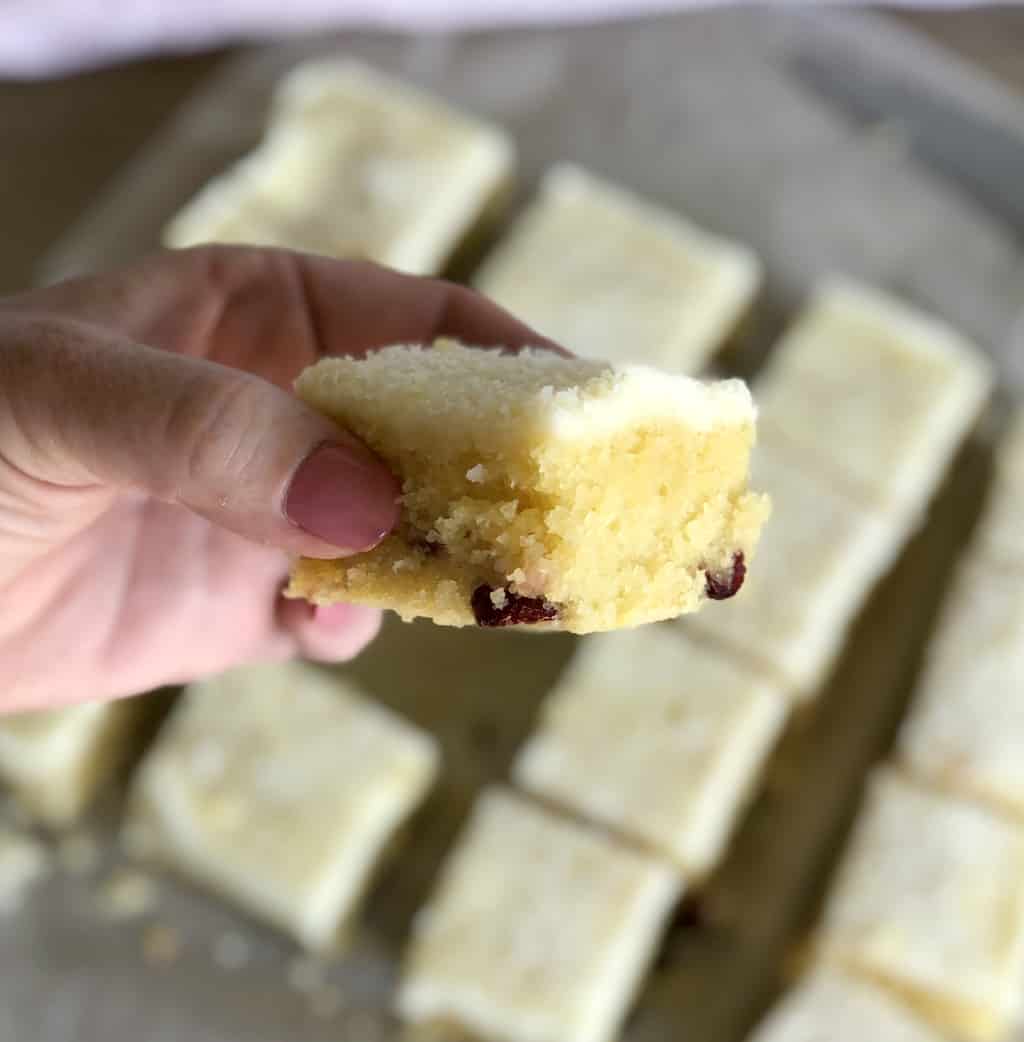 This is one such recipe, I have added a few little changes as I tend to do! But the basic slice is absolutely lovely. Today I have added cranberries as it is a lovely addition for taste and texture but you can absolutely leave them out.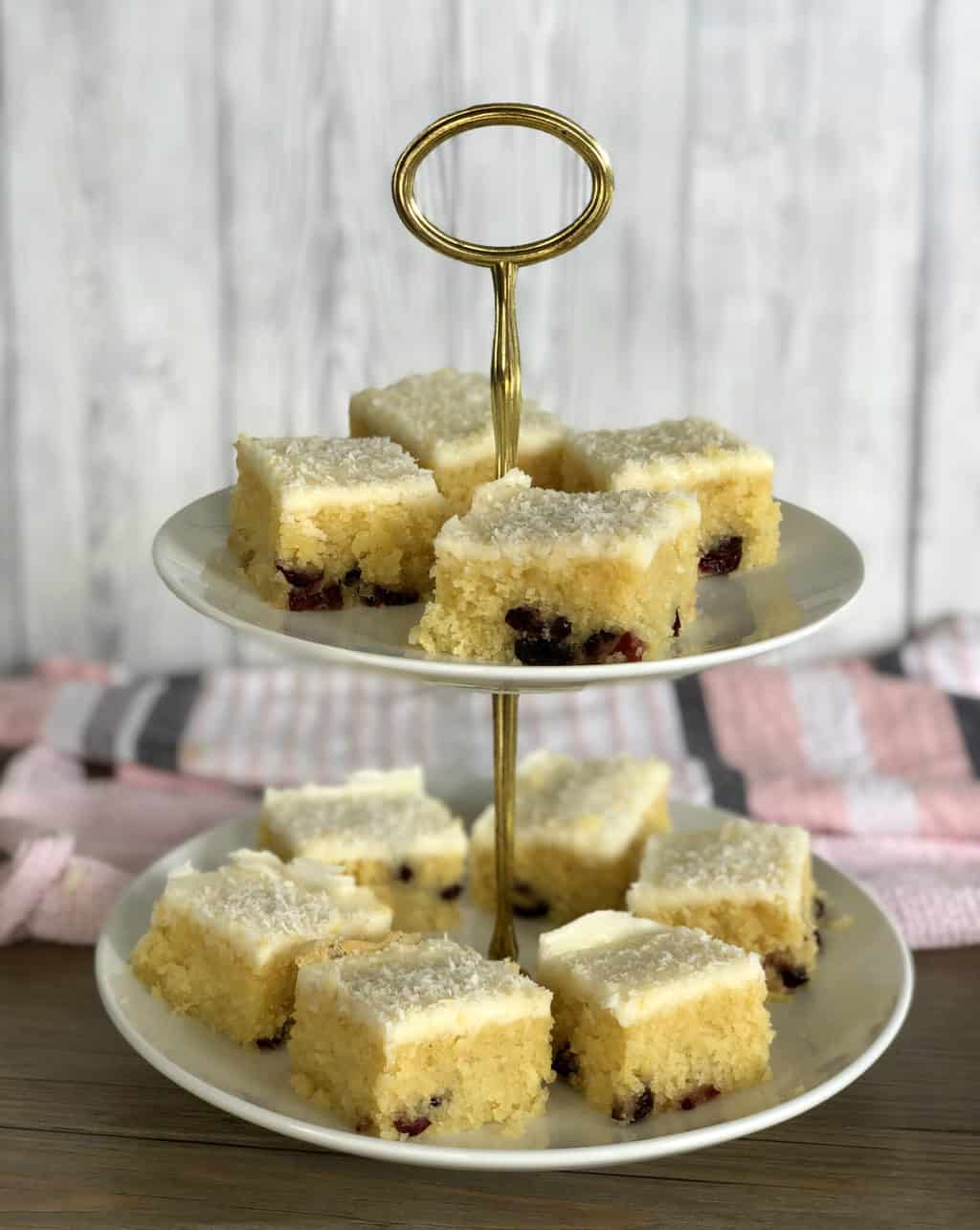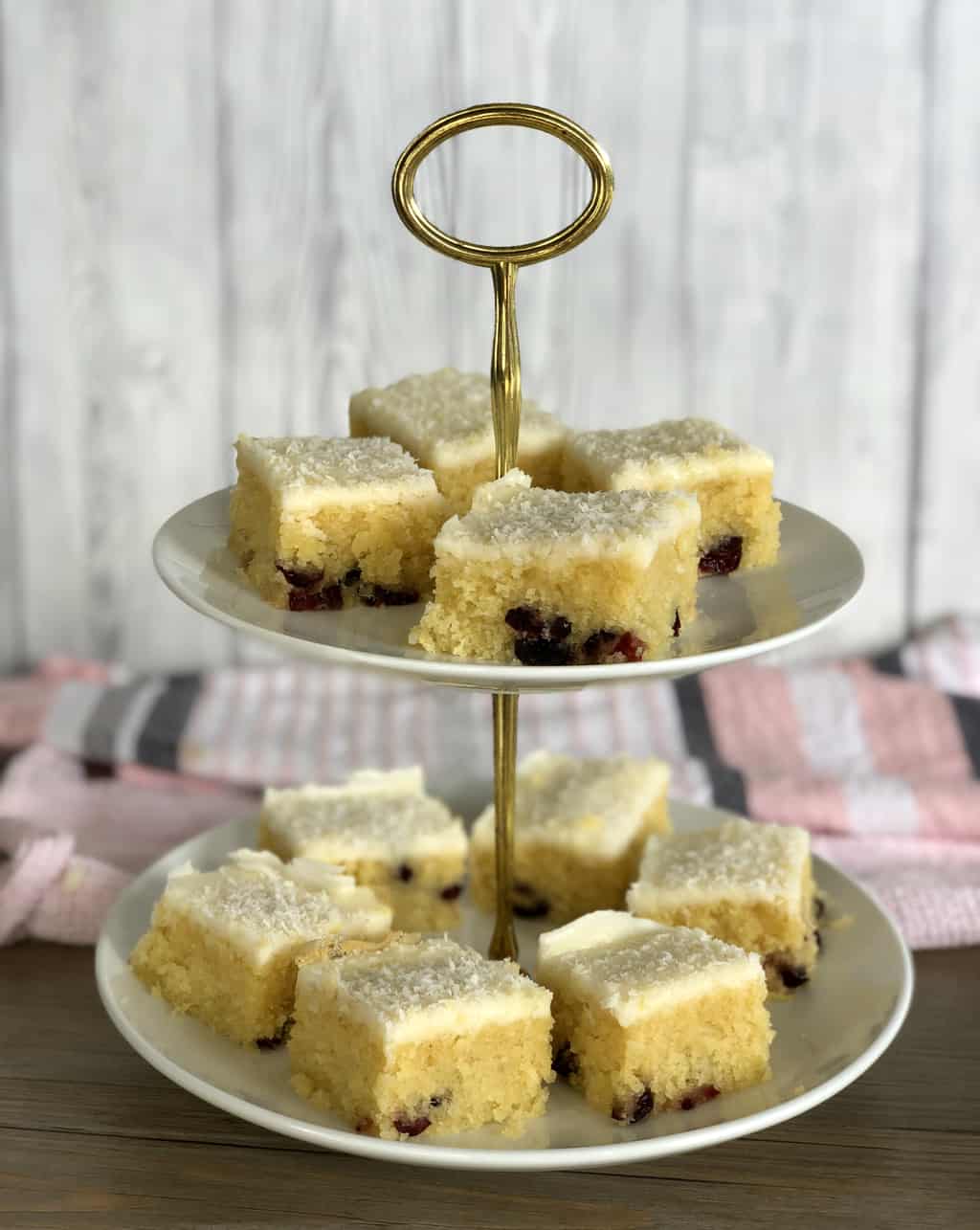 You will not believe how often I am asked in coconut recipes what people can use to replace the coconut, in this case just make another recipe. It is a coconut slice and perfect as is!
I have loads of lovely slices you can choose from that are coconut free, sorry to be the bearer of bad news.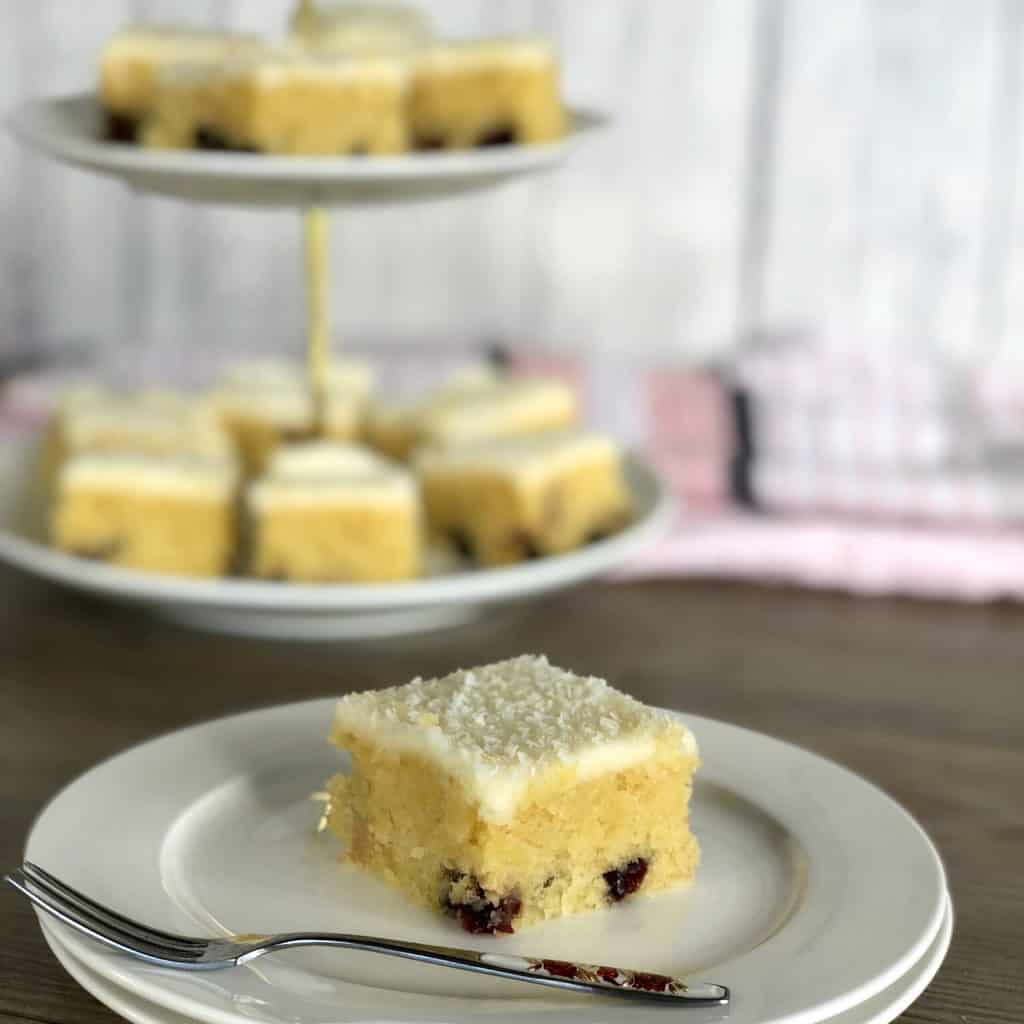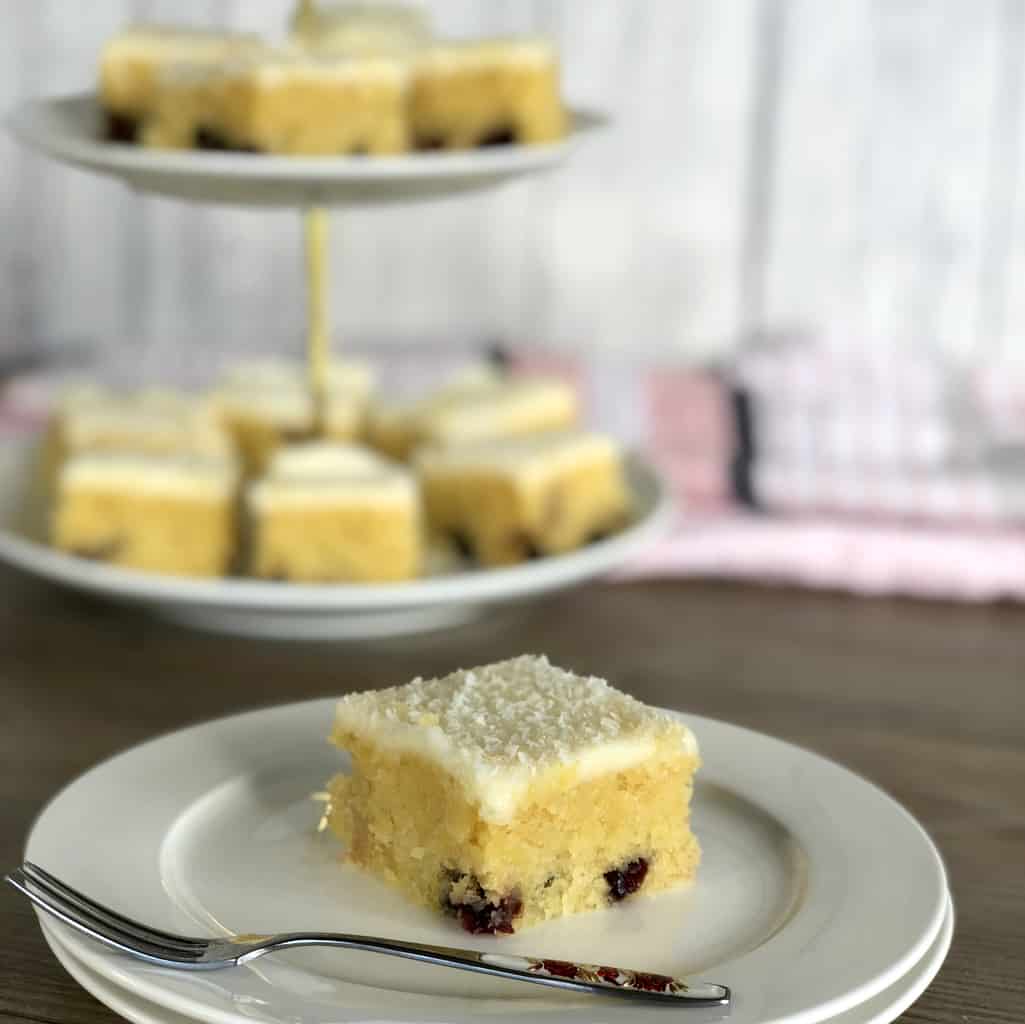 What I love about this recipe and many from years gone by is how truly simple it is, incredibly quick to come together and using pantry basics.
You will need:
Flour

Coconut

Milk

Sugar

Baking Powder

Salt

Butter

Eggs

Vanilla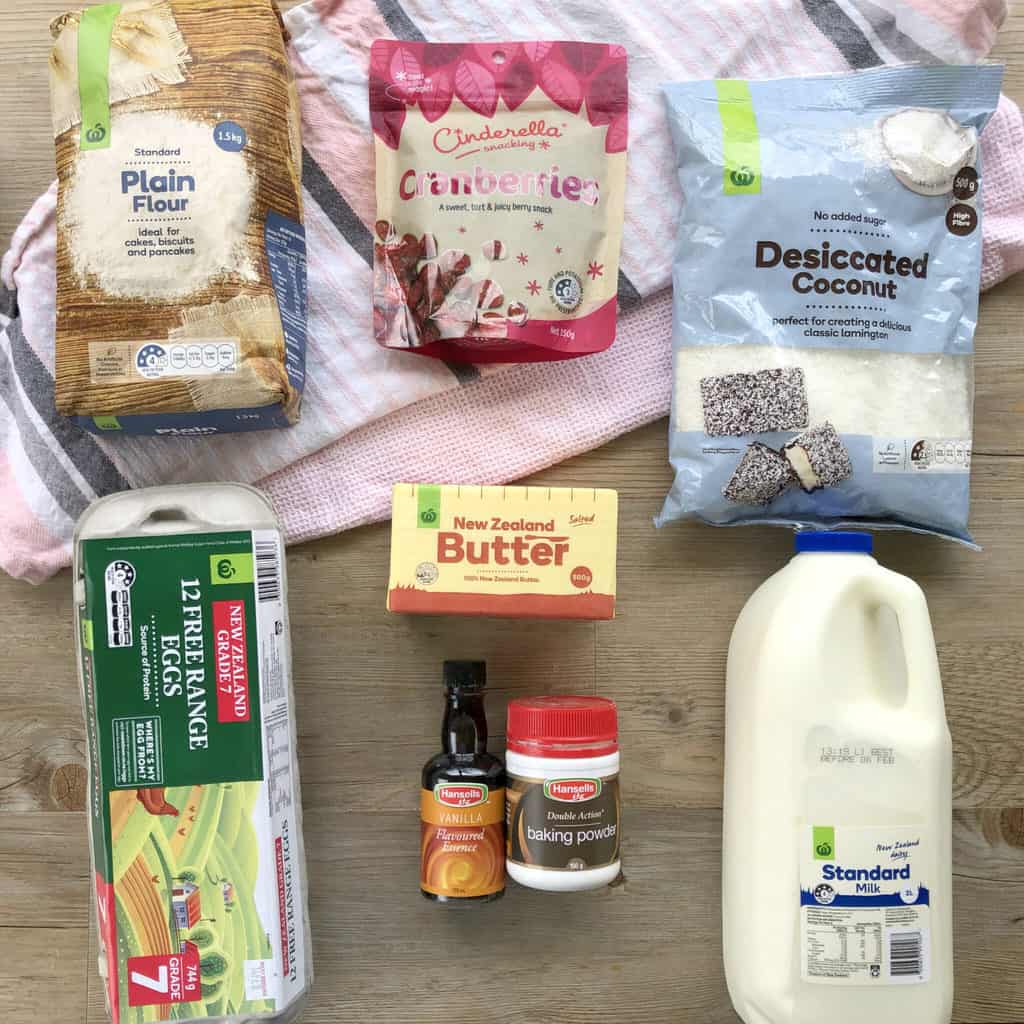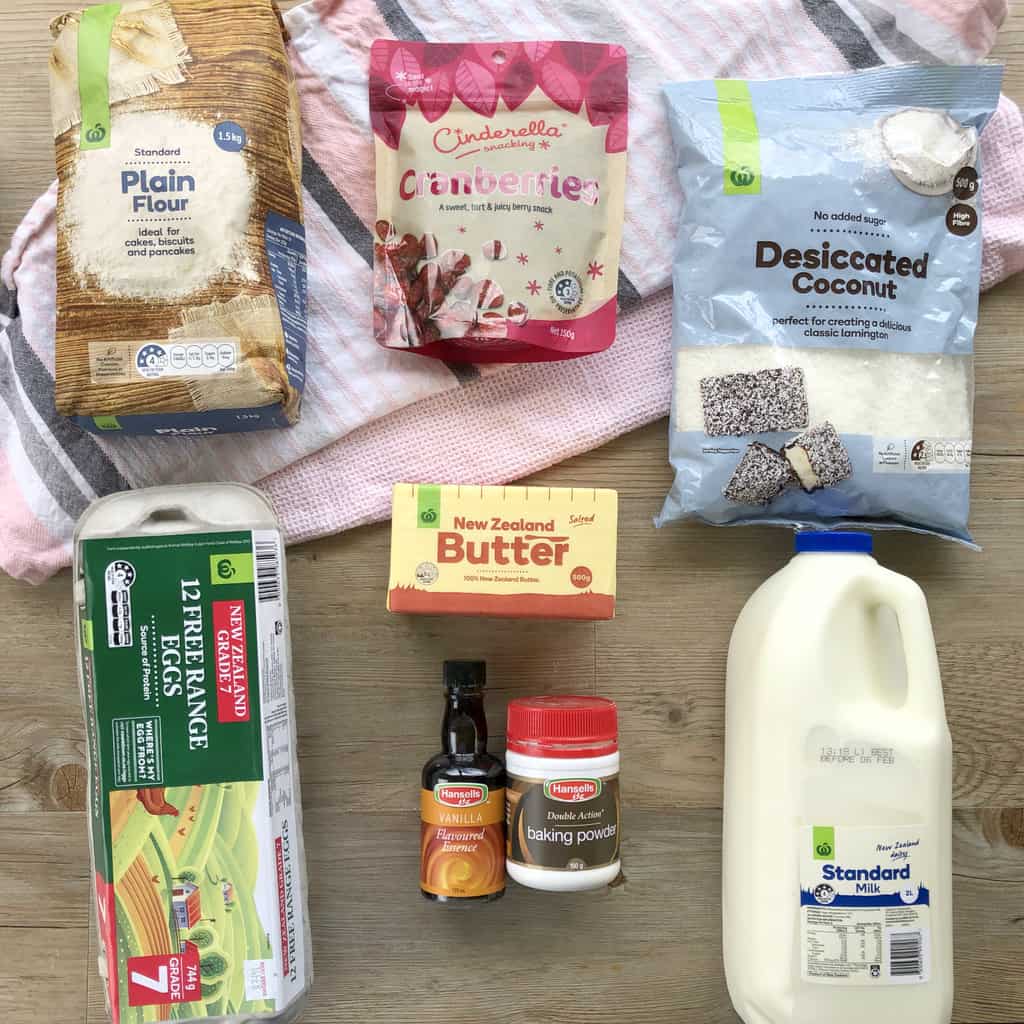 The original recipe does not call for any baking powder, I have only added a small amount just to give it a lovely light finish, it is fine without. I have also added vanilla as I just love adding that stuff everywhere!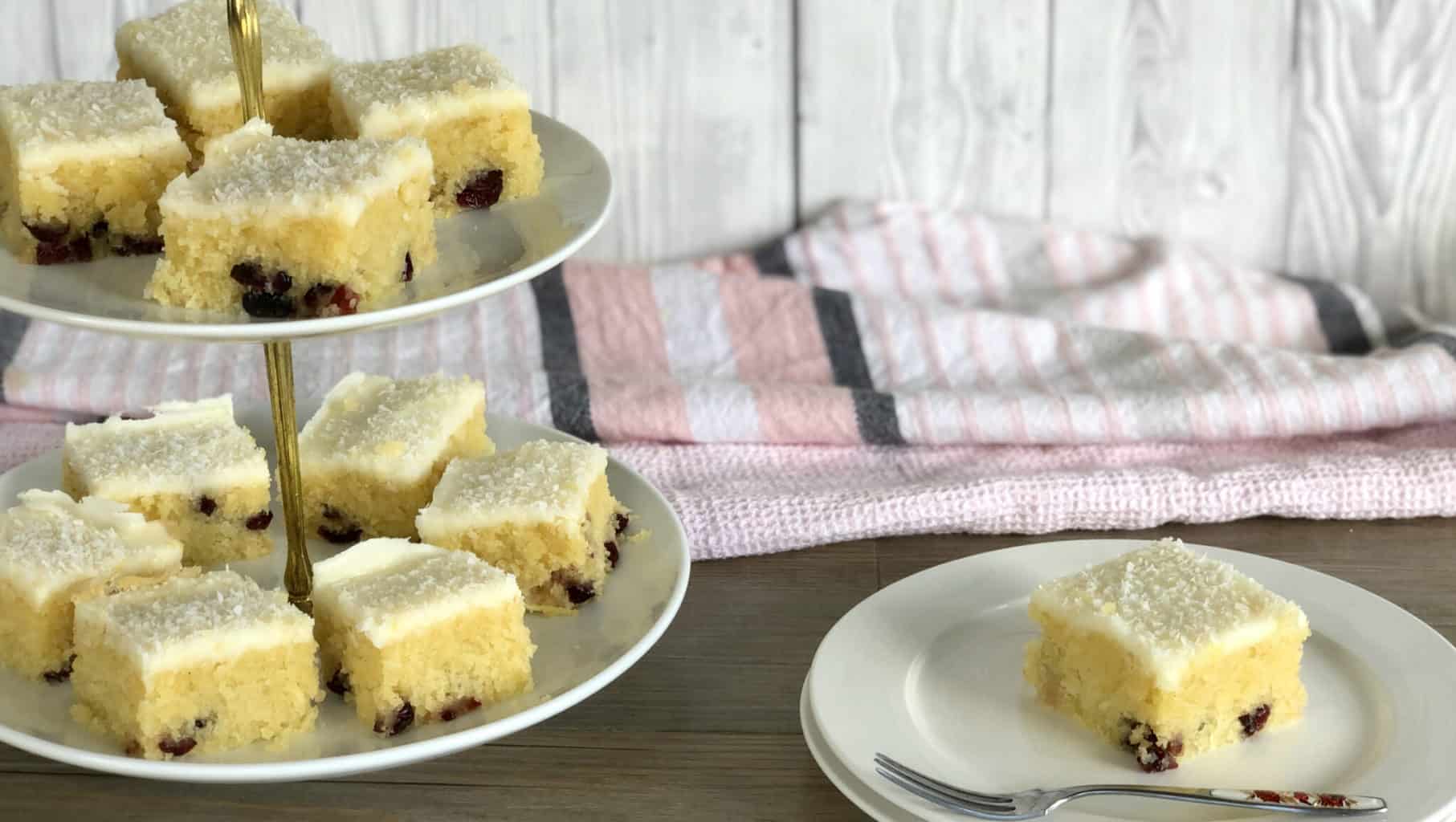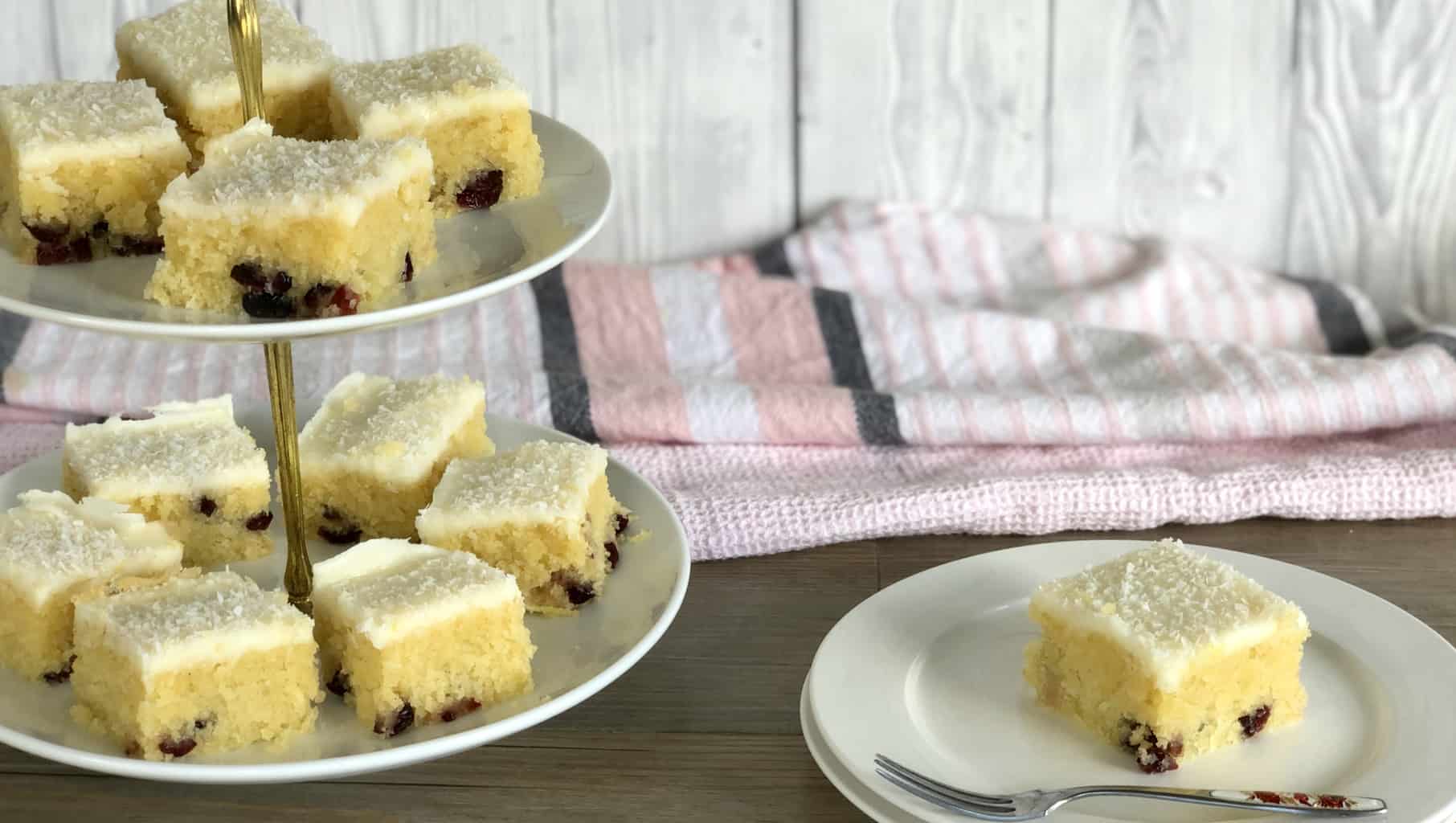 To complement the subtle coconut flavour I have iced this with a lovely lemon icing, you can use vanilla or even passionfruit icing would be lovely!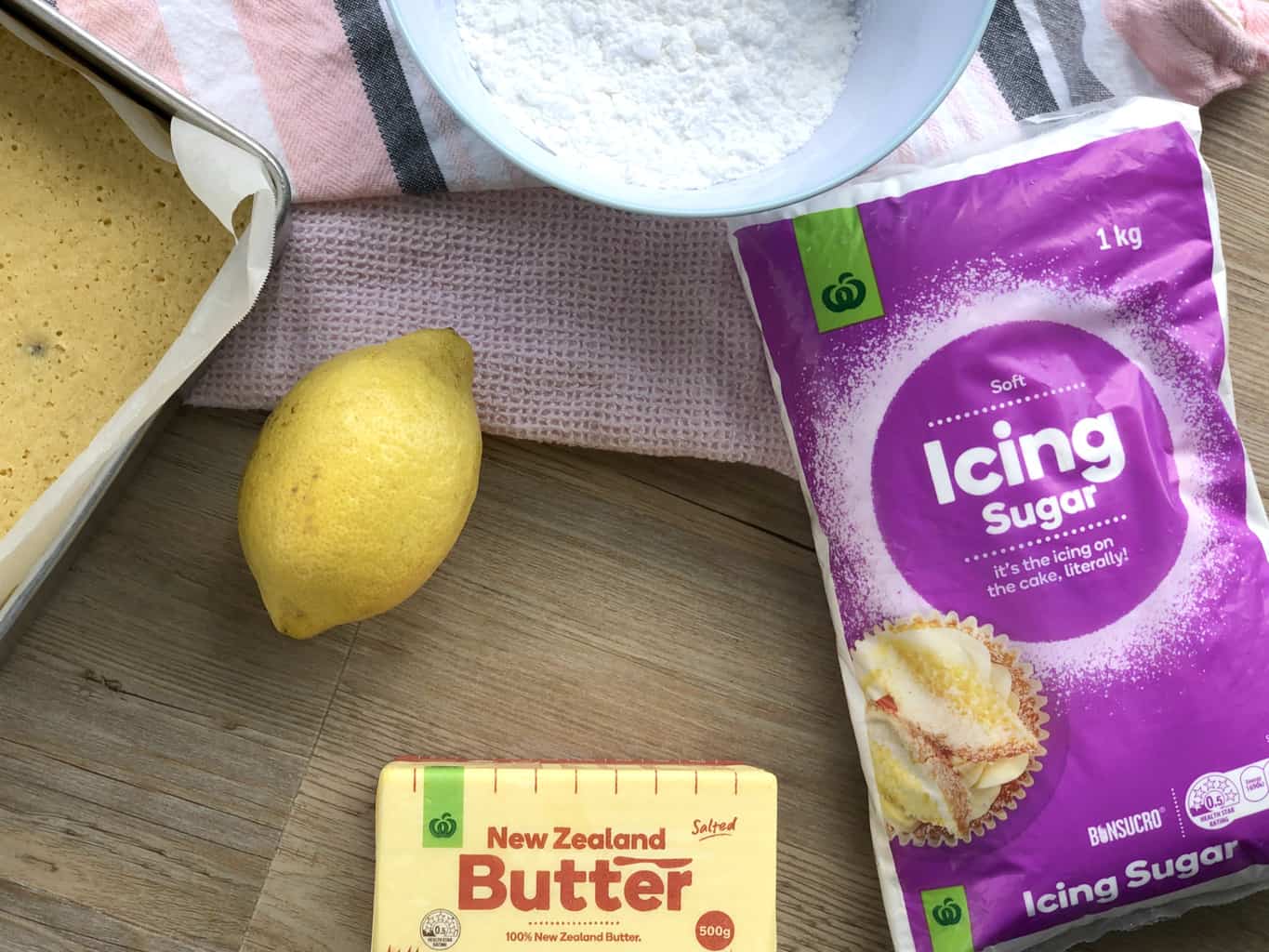 As I mentioned above I have added cranberries which are not in the original recipe, please feel free to omit this.
To bake this one is so easy, simply add all the dry ingredients, then the butter & vanilla, and finally the eggs and milk and stir to combine

You want to cook this until it springs back to a light touch and is a lovely light golden brown.
Once the slice has cooled you can then ice it, as I mentioned above I have used a lovely simple lemon icing and then sprinkled this with coconut.

Once the slice is completely cold you can then slice it and store it in an airtight container.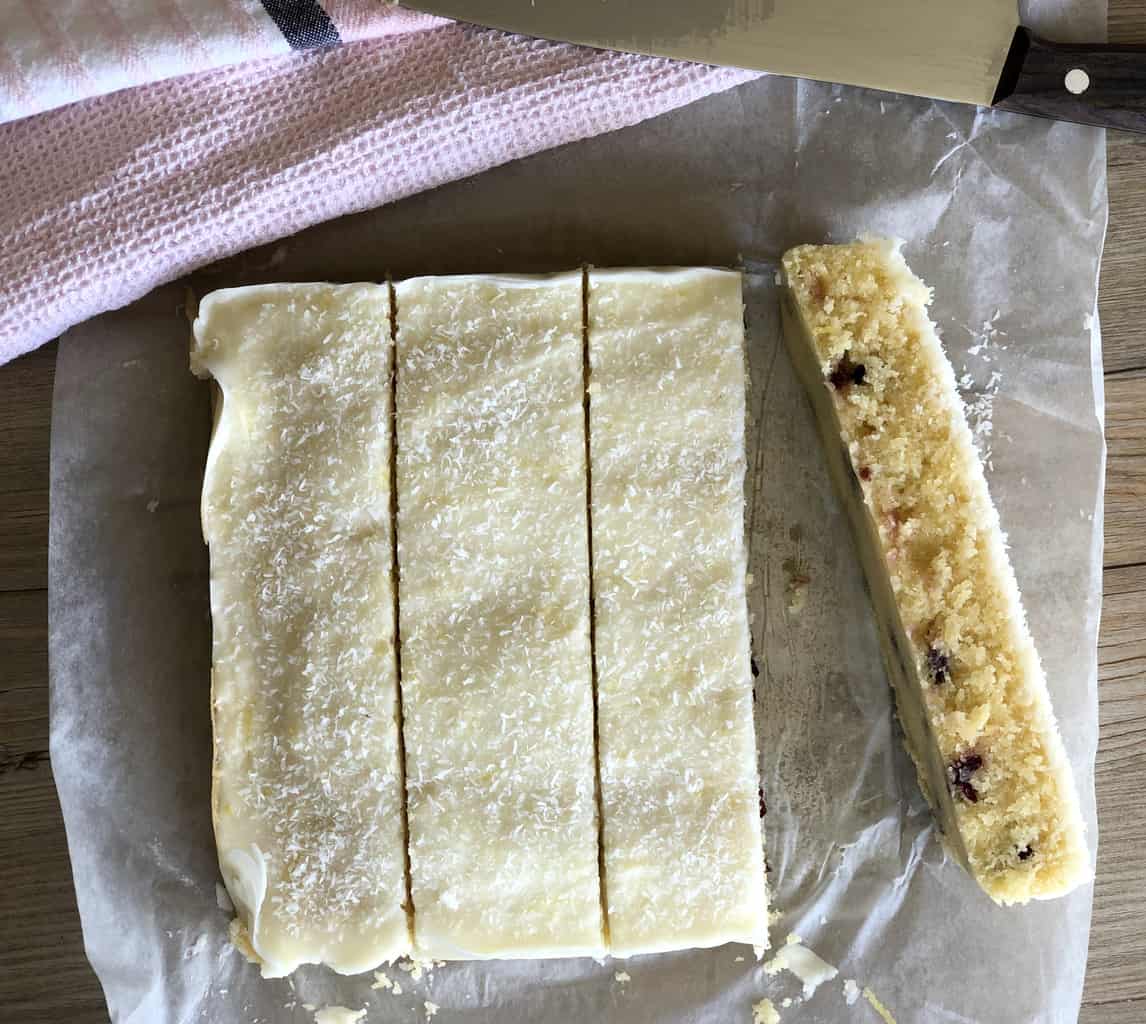 If you love coconut recipes check out this lovely Lemon Coconut Slice, such a delicious recipe, and one I make all the time. Just like a lemon brownie.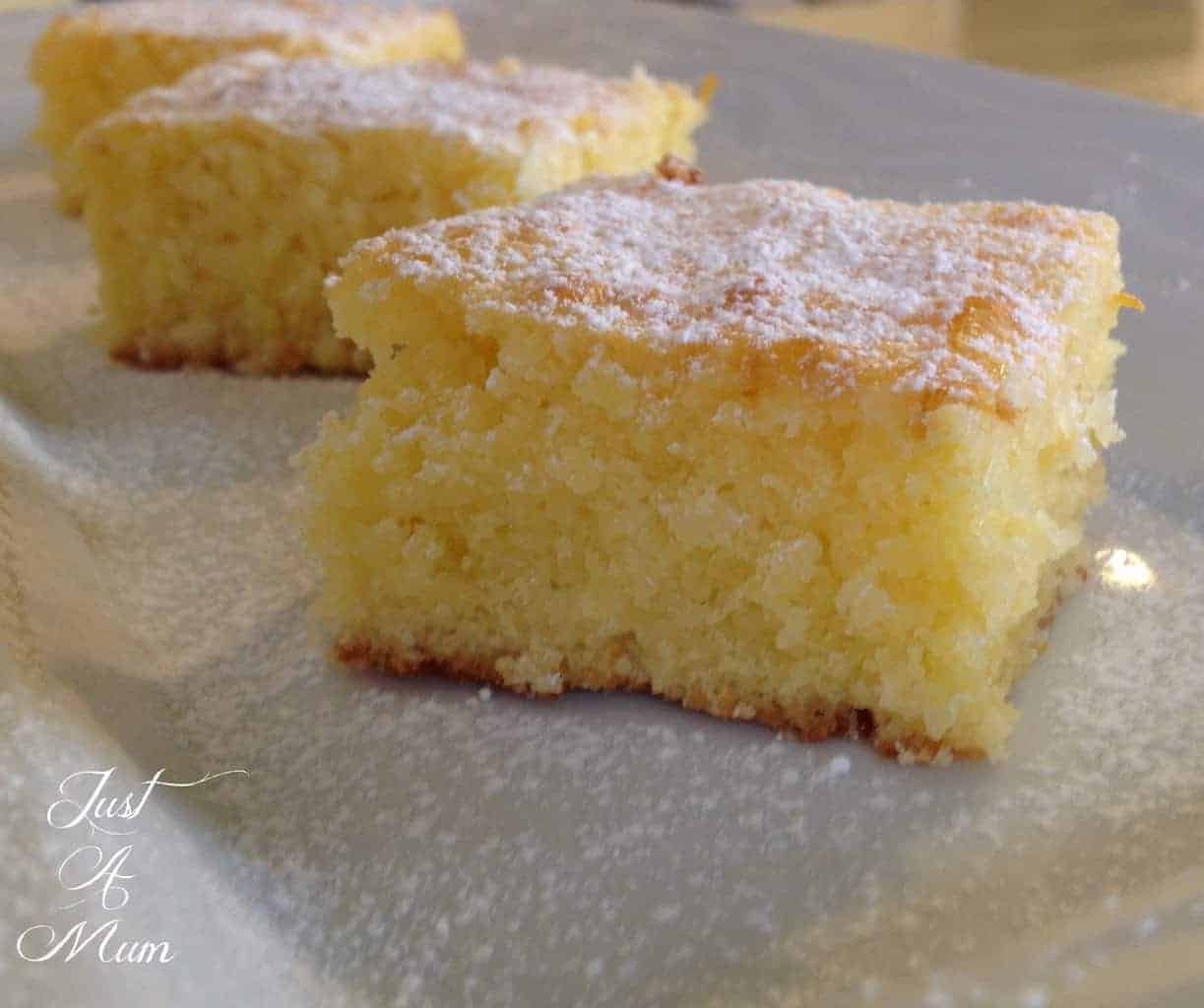 I hope you enjoy this recipe, be sure to let me know in the comments below once you have made it.
Easy Coconut Slice Recipe
Thank you so much for stopping by to check out my latest recipes on my blog. If you are not already be sure to follow me on Facebook or Instagram for more deliciousness, and you can register your email in the subscription box below to receive all my recipes as I publish them.
Happy Baking
Anna
PIN IT! PINTEREST