Delicious and dreamy, this Creamy Garlic Bacon Chicken dish is one to impress and super easy!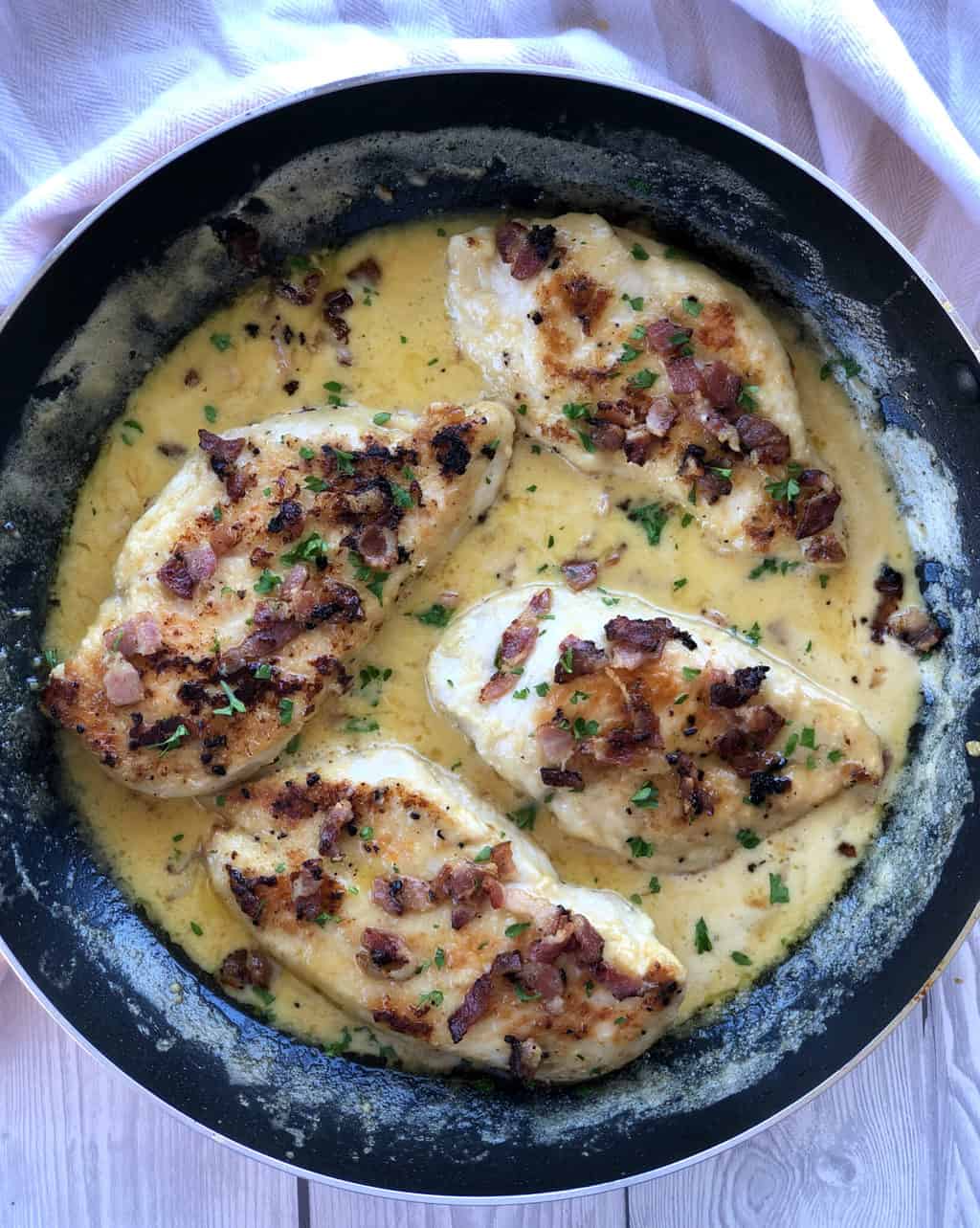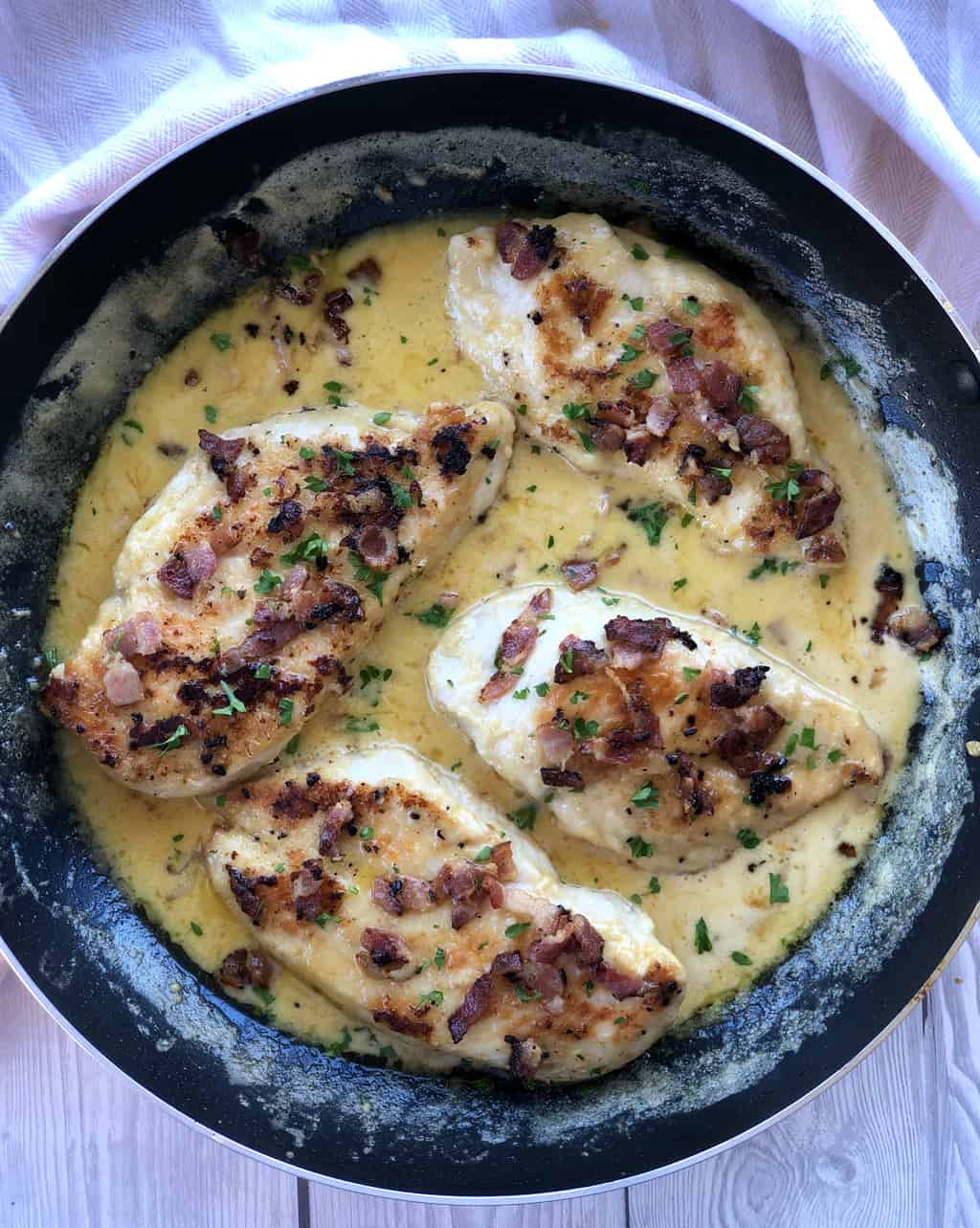 Here the summer holidays are ending and we are getting back into a routine, however that still means I want to make the most of the long summer evenings so quick delicious dinners are my go to. And that doesn't always have to mean boring!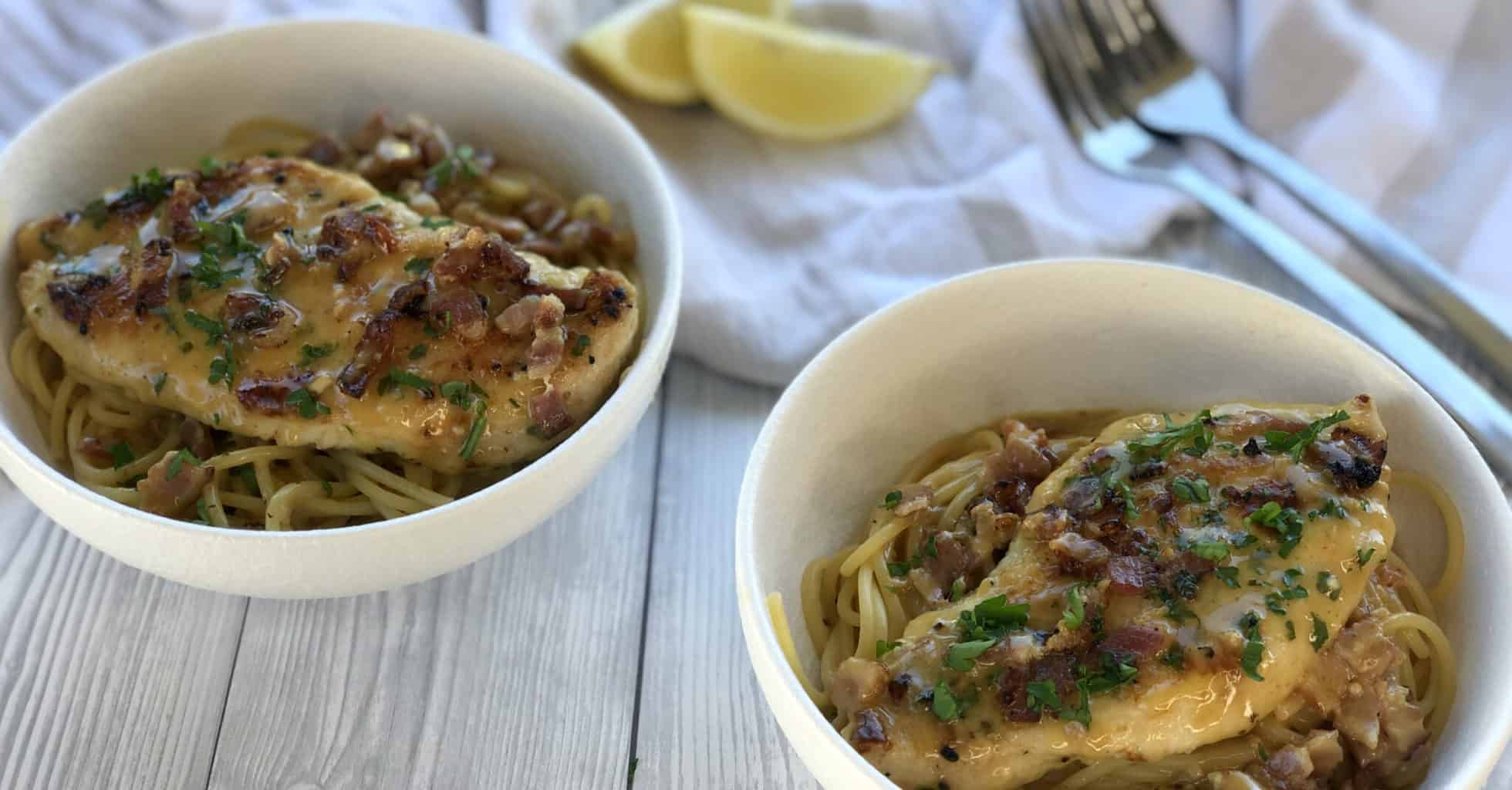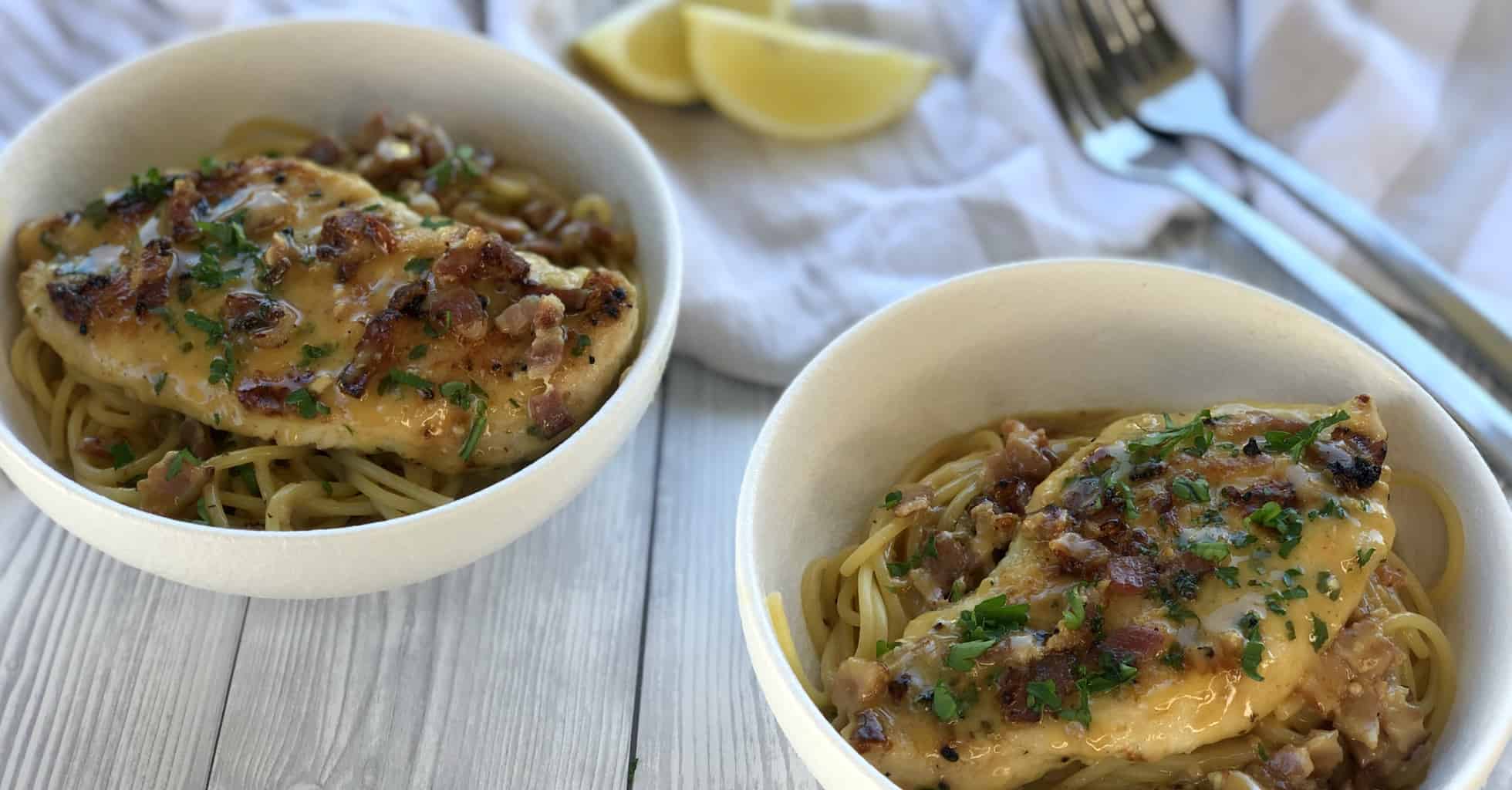 I have partnered with Countdown Supermarkets as they know how busy this time of year can be and want to inspire us to create easy recipes that the whole family will love and that we can even use in our sandwiches the next day!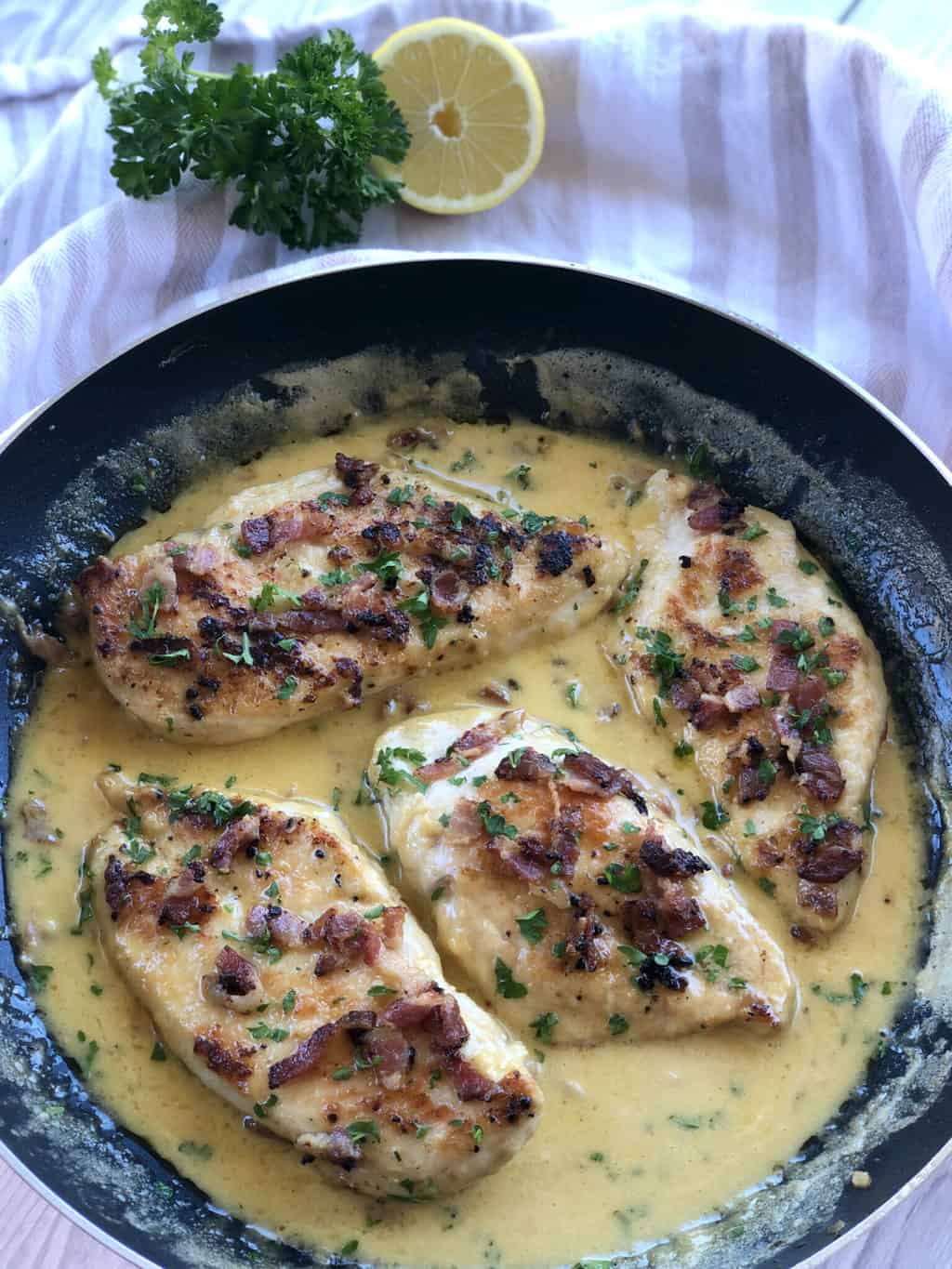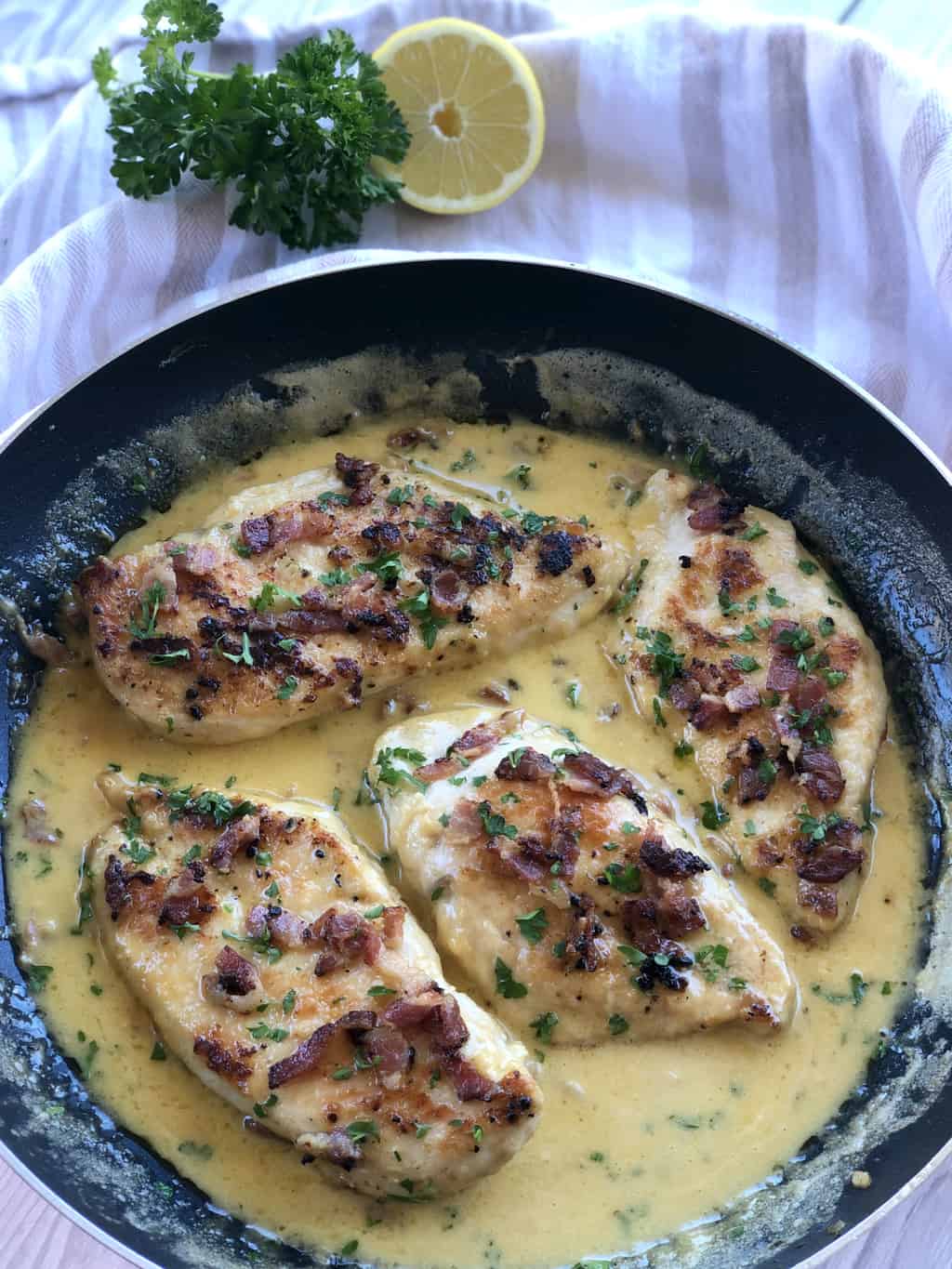 This recipe may seem decadent, but it is really quick and cost effective! As you know I always keep an eye out on specials, Great Price Deals and own brand products so in this case a few ingredients make a divine dish.
All you need is:
Bacon

Garlic

Chicken Breasts

Butter

Chicken Stock

Lemon Juice

Cream

Flour

Salt & Pepper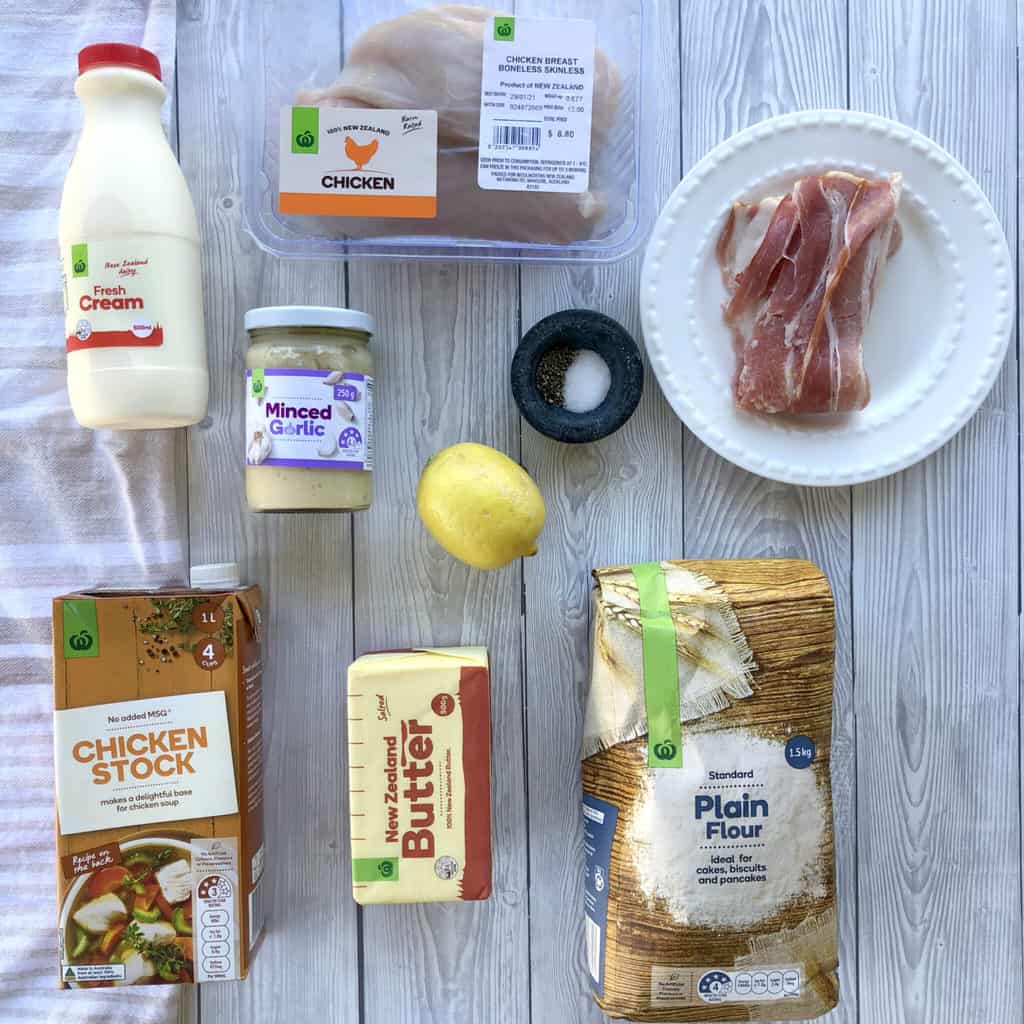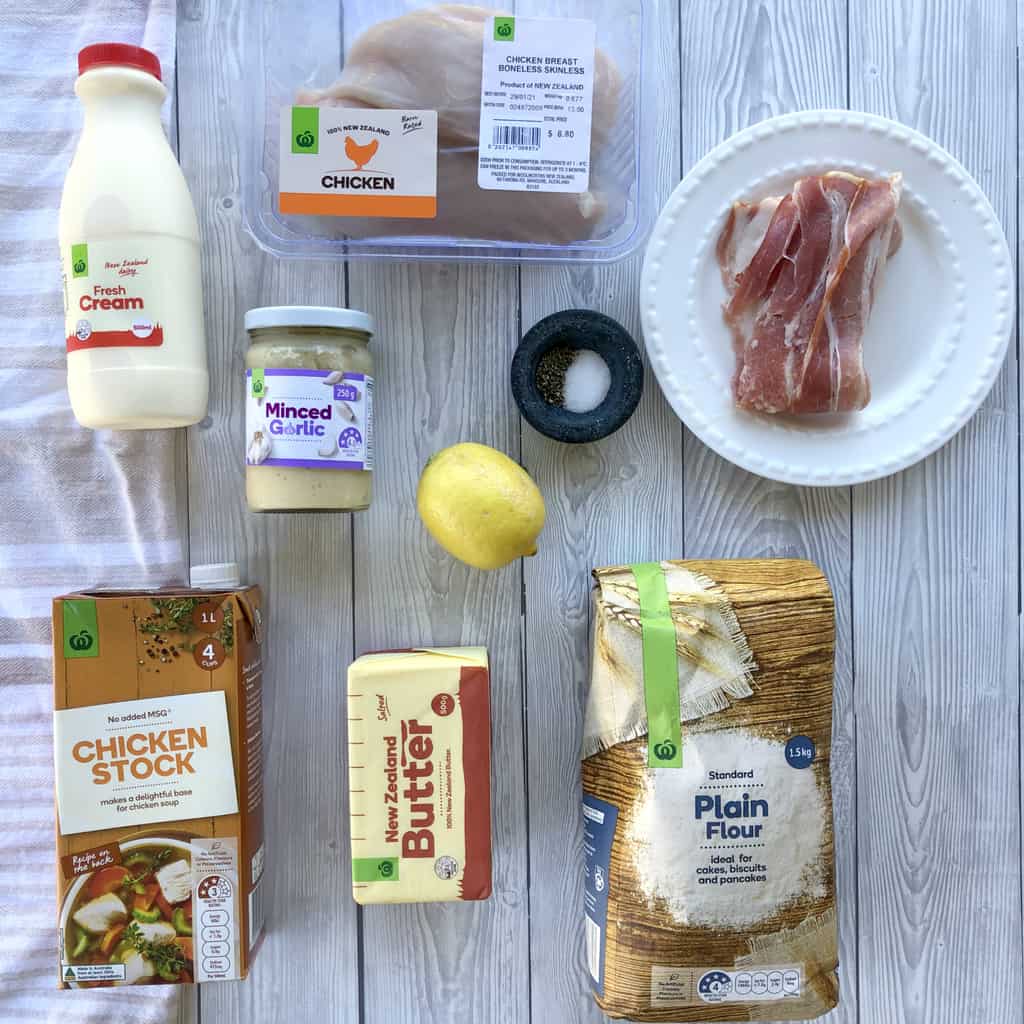 The variations you can make on this basic dish are unending, I hope over the course of this year to bring you more inspired by this concept, quick creamy dishes you can serve any way you like!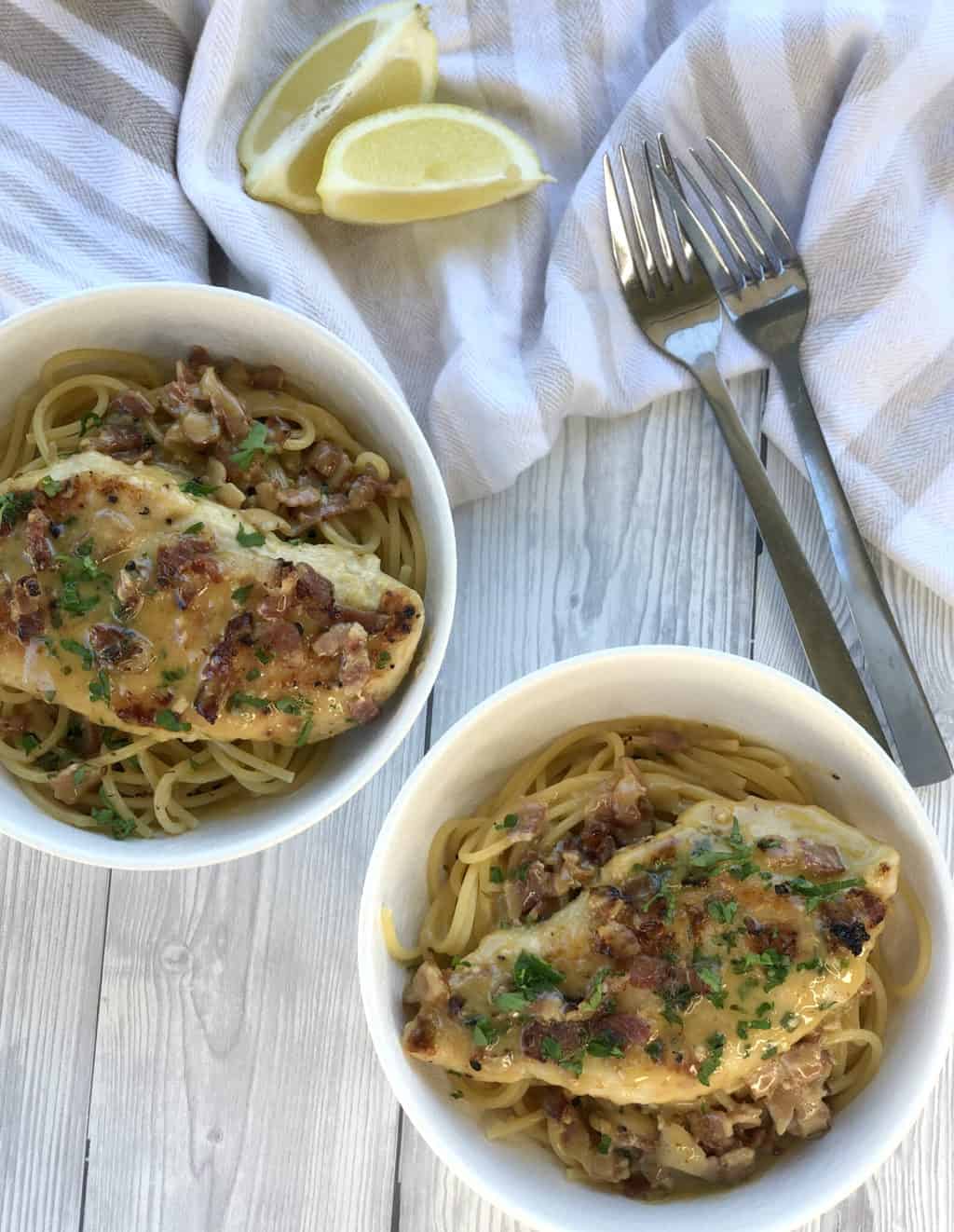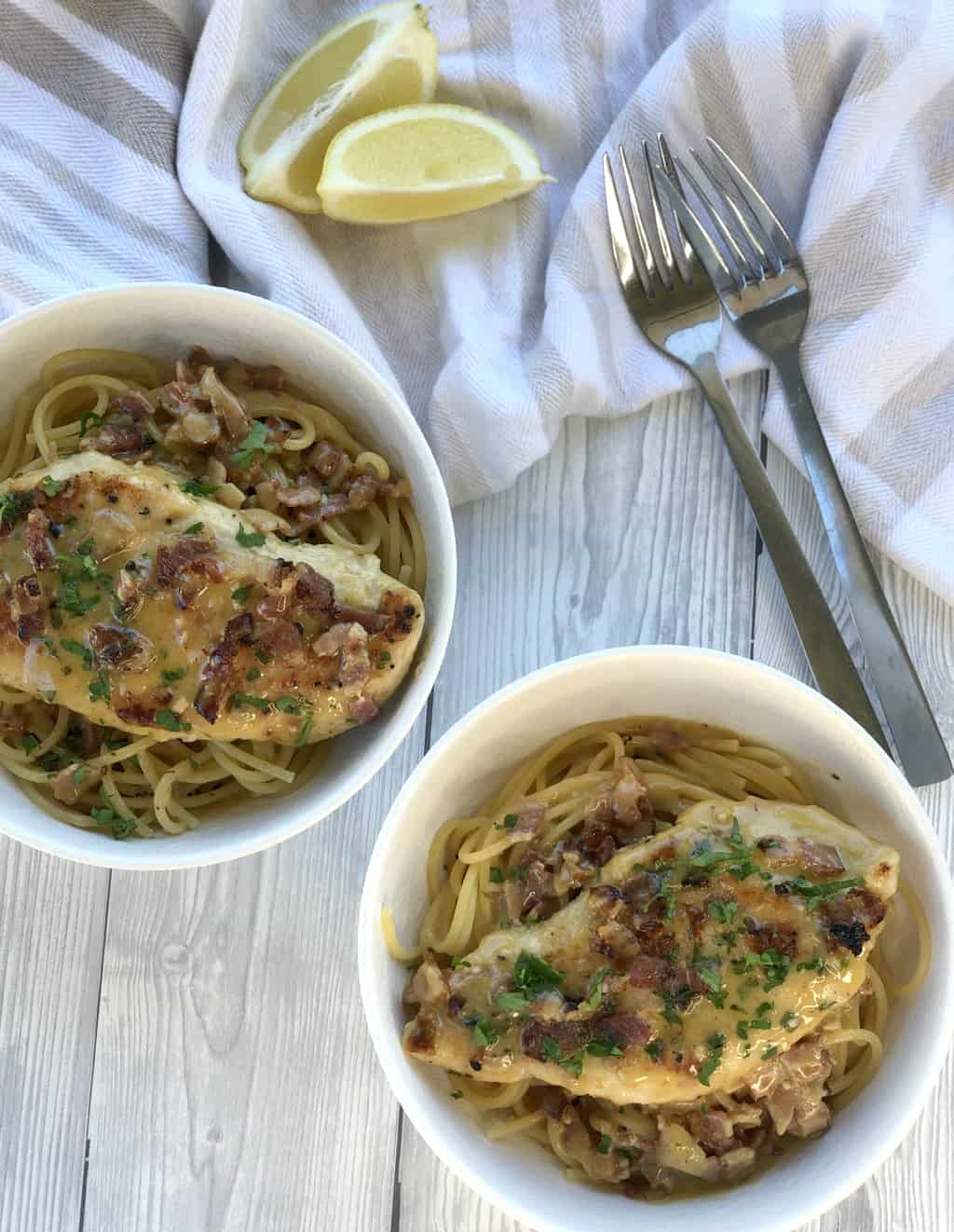 I have served this with spaghetti, but this goes beautifully with mashed potato, pasta, rice, salad, on its own, or cold the next day between some lovely fresh bread and salad.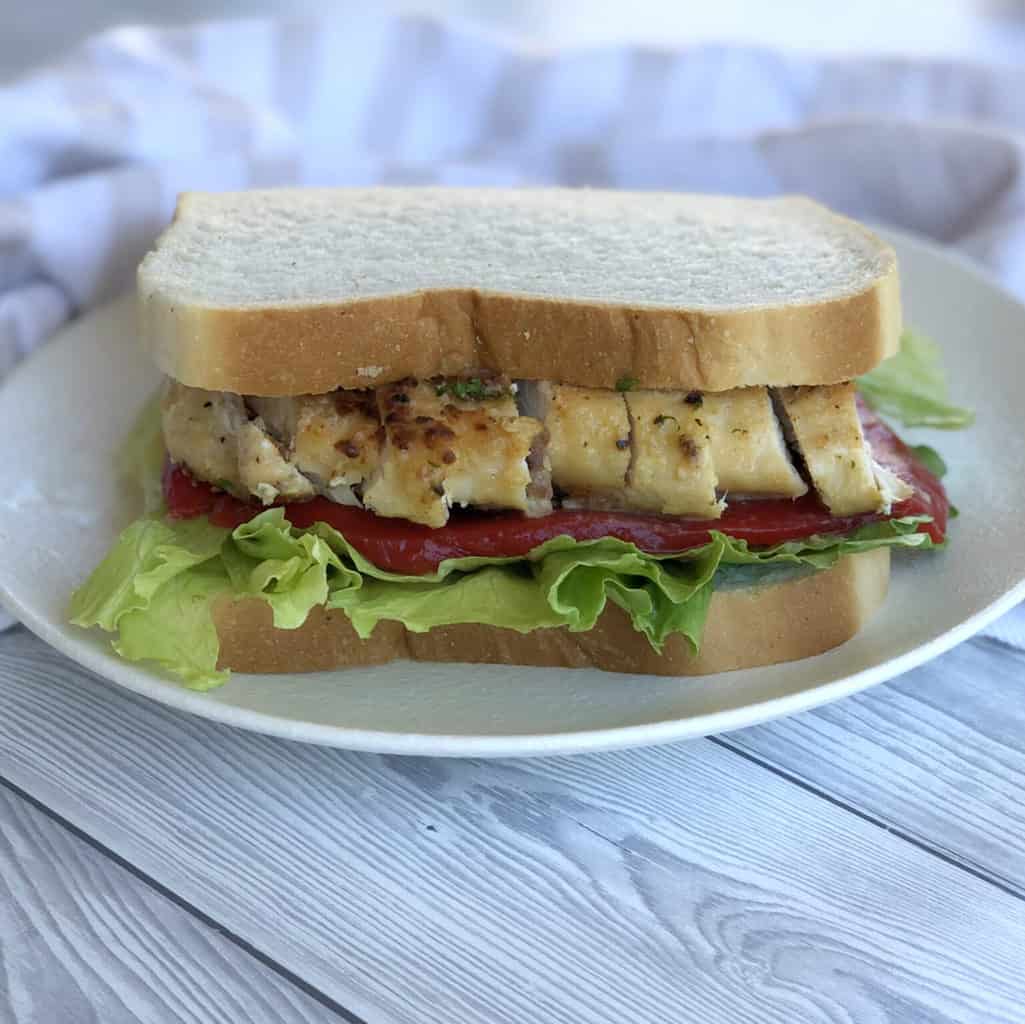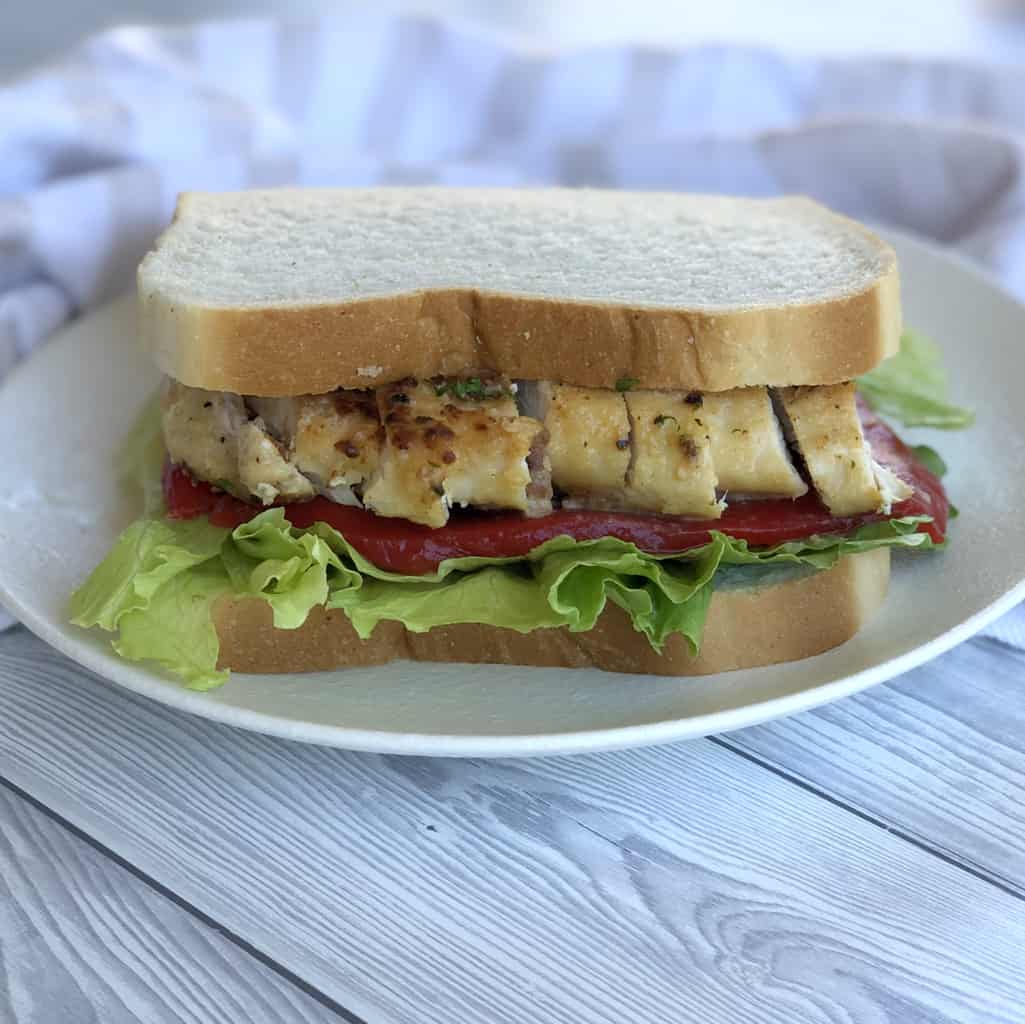 The ingredients here are very simple, but they come together to create the most beautiful flavours and tender chicken. Today I have used chicken breasts but you can definitely use chicken thighs, again choose the most cost effective option, both are delicious!

Two whole chicken breasts make a generous meal for four, I have halved each breast to make them thinner and therefore cook quicker and of course go further! Coating the chicken in flour helps to crisp the chicken and thicken the sauce.
The process is quite quick once you get started, I like to have all of my ingredients ready to go so you can simply throw it all together. The initial step is frying off the bacon.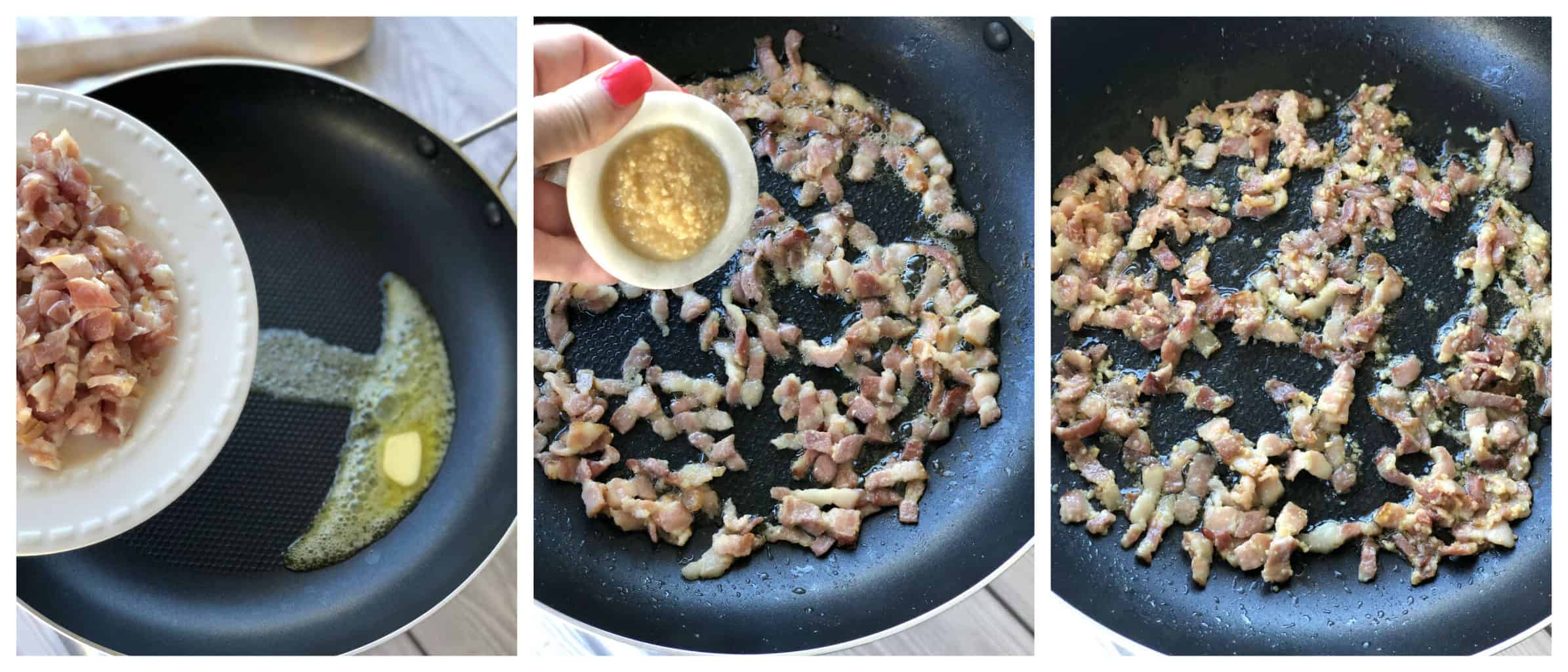 Once this begins to crisp I add my garlic at this step, I like to fry it off with the bacon so it infuses lovely baked garlic flavours throughout the dish.
Setting aside the bacon I then cook the floured chicken in the bacon fat, browning on both sides, and removing to prepare the sauce.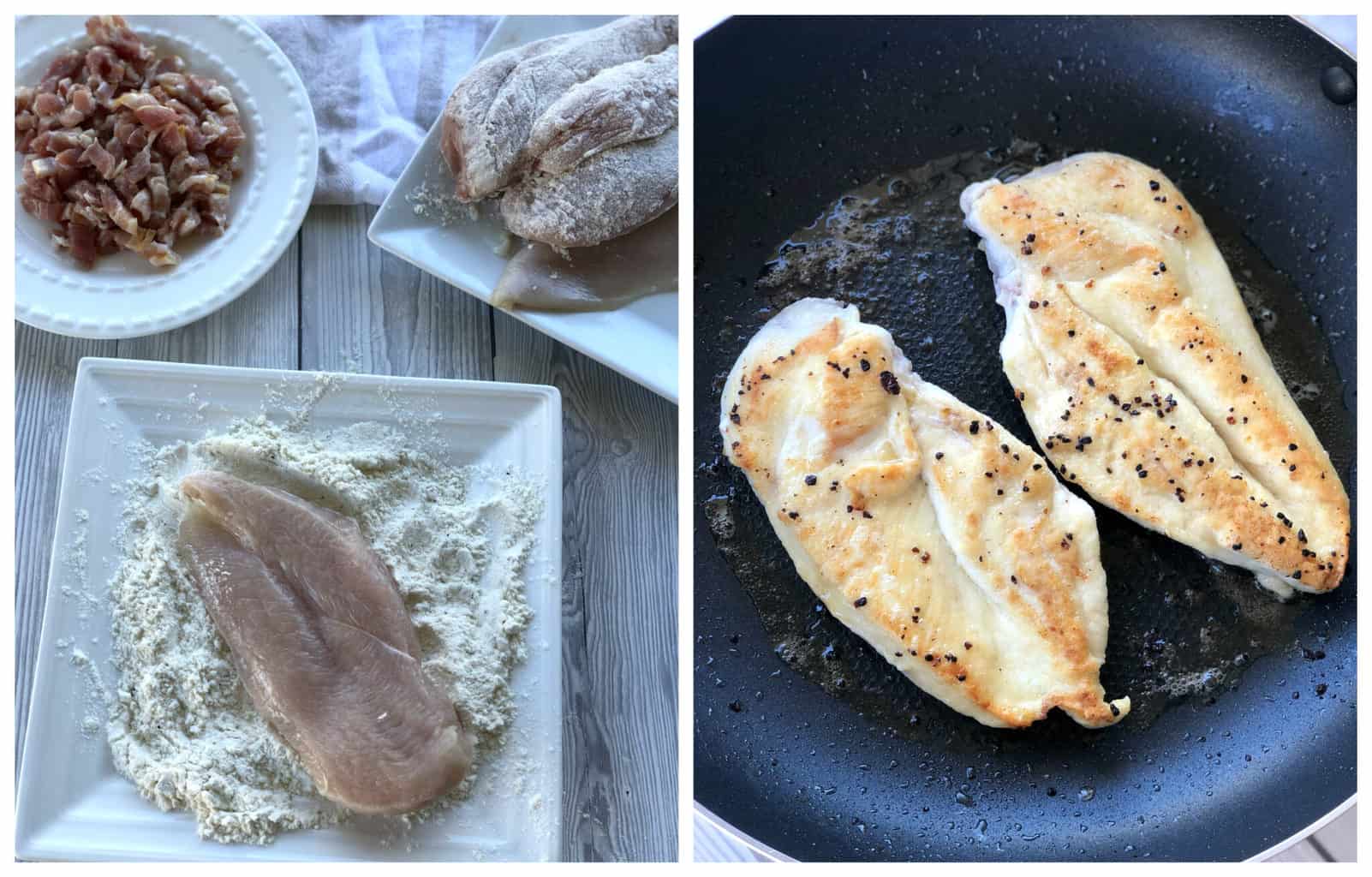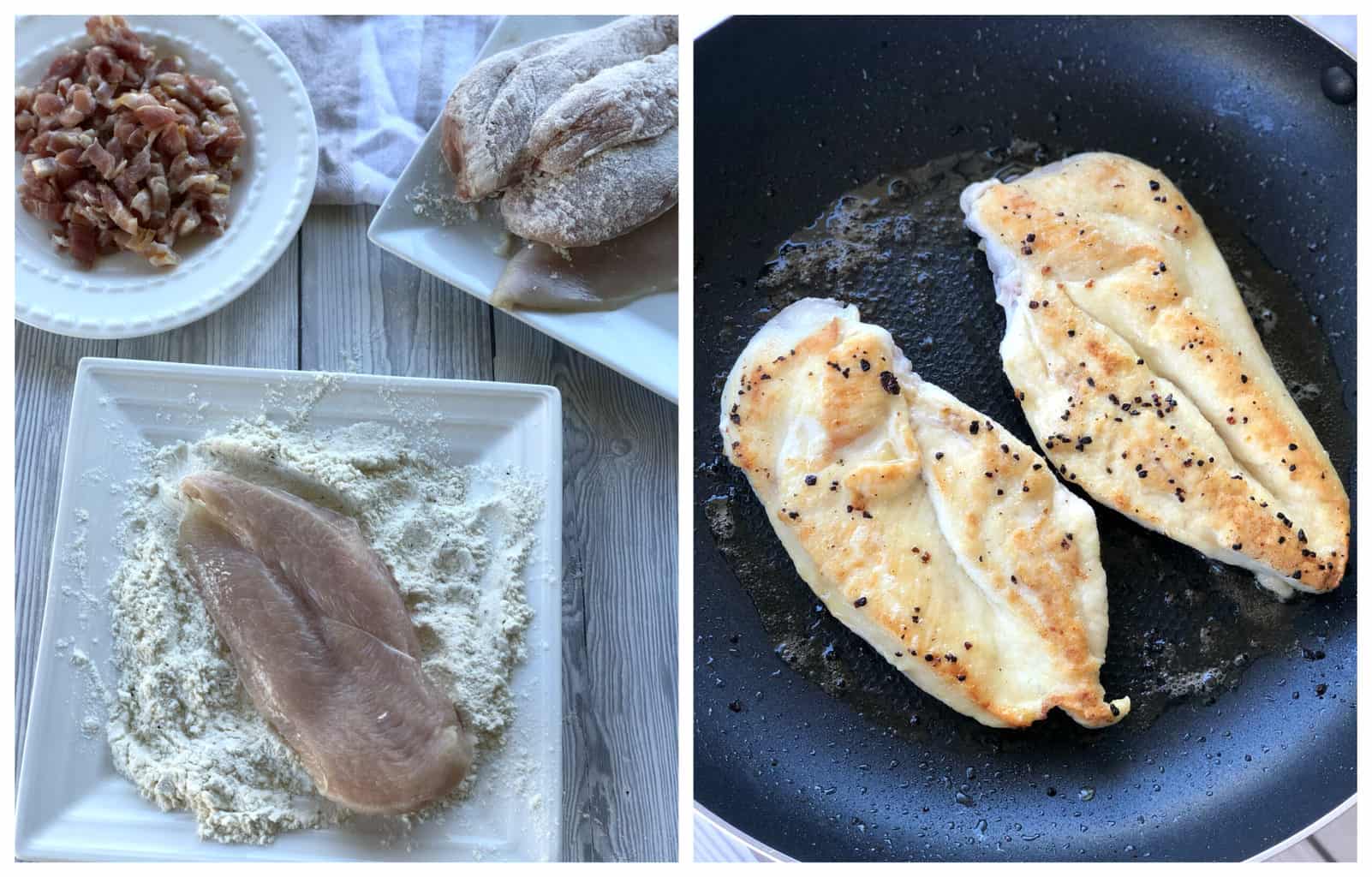 The creamy sauce is so easy! Simply reduce a combination of chicken stock, butter and lemon juice and stir cream into this. Then return the chicken and bacon and simmer until the chicken is cooked through.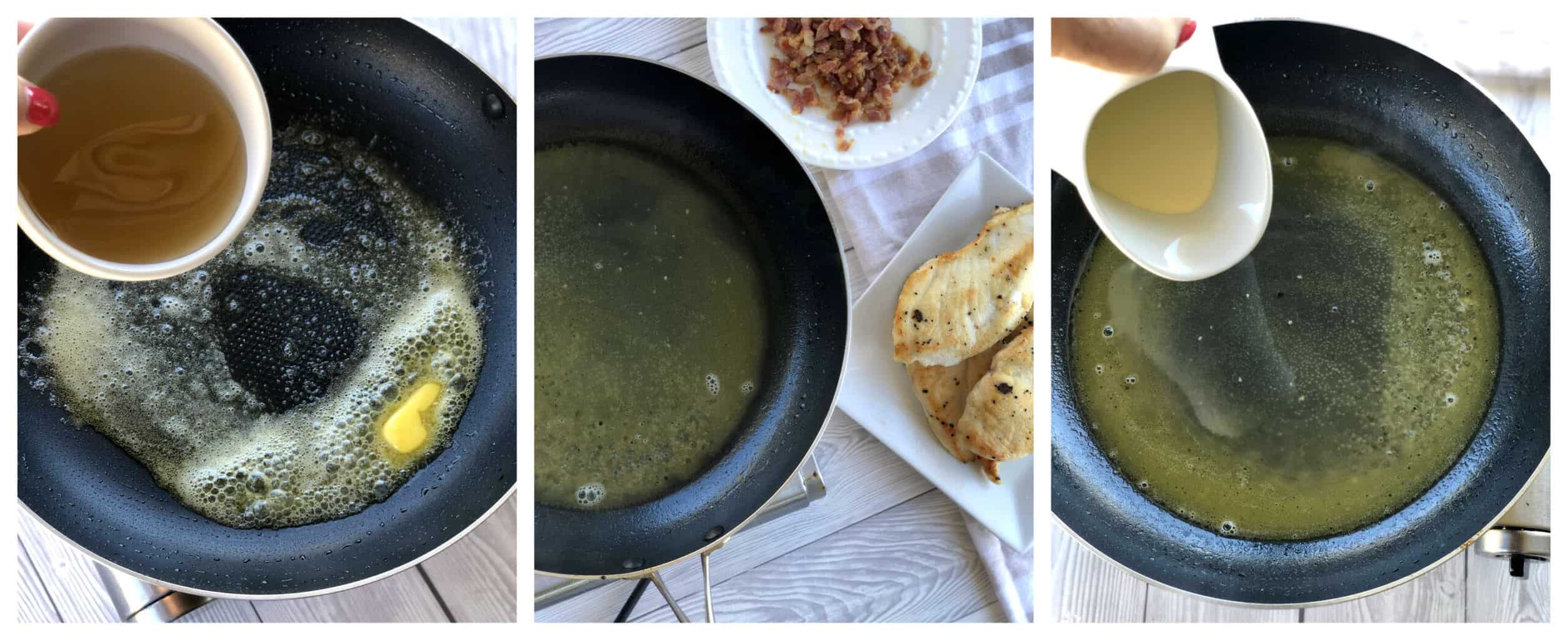 So easy! The cooking process takes less than 30 minutes and I love how quick it is on weeknights when it is all going on, definitely one to add to your weekly rotation.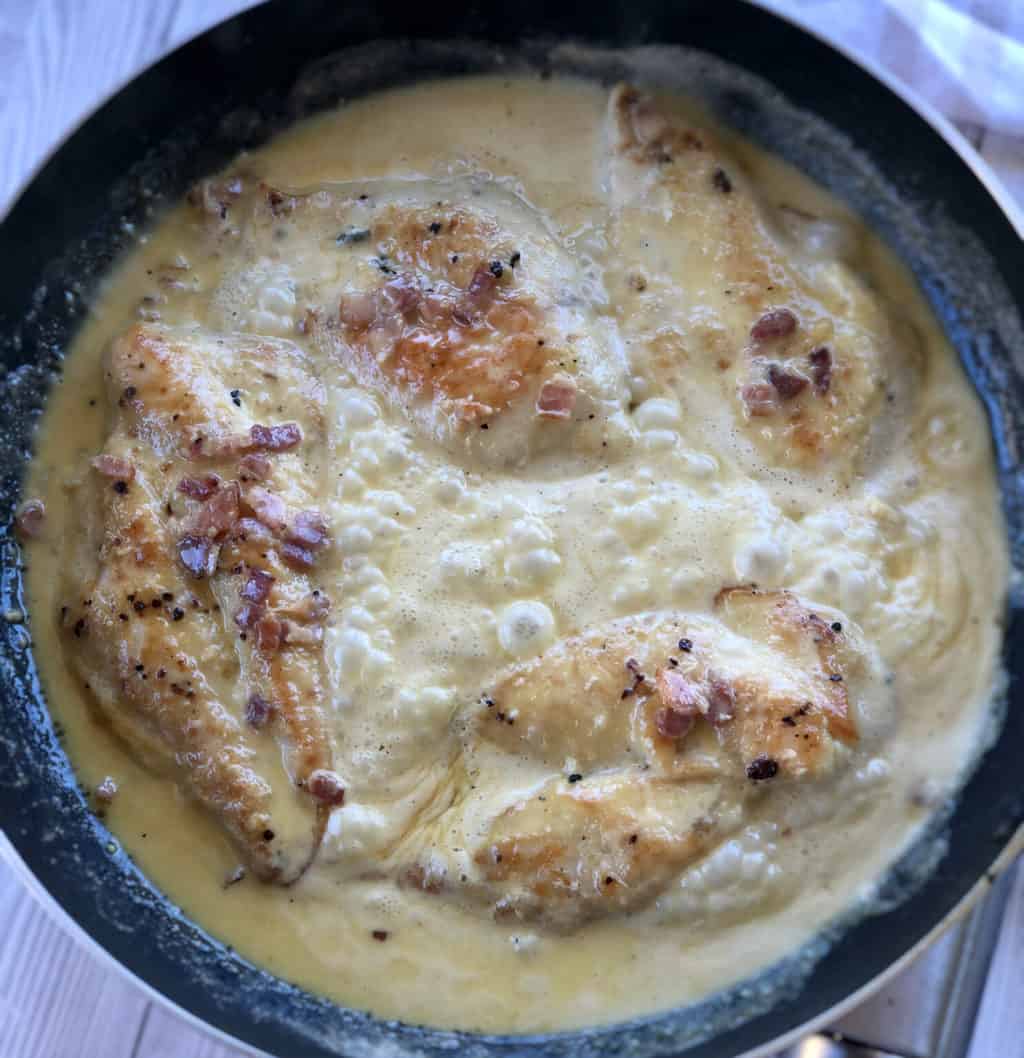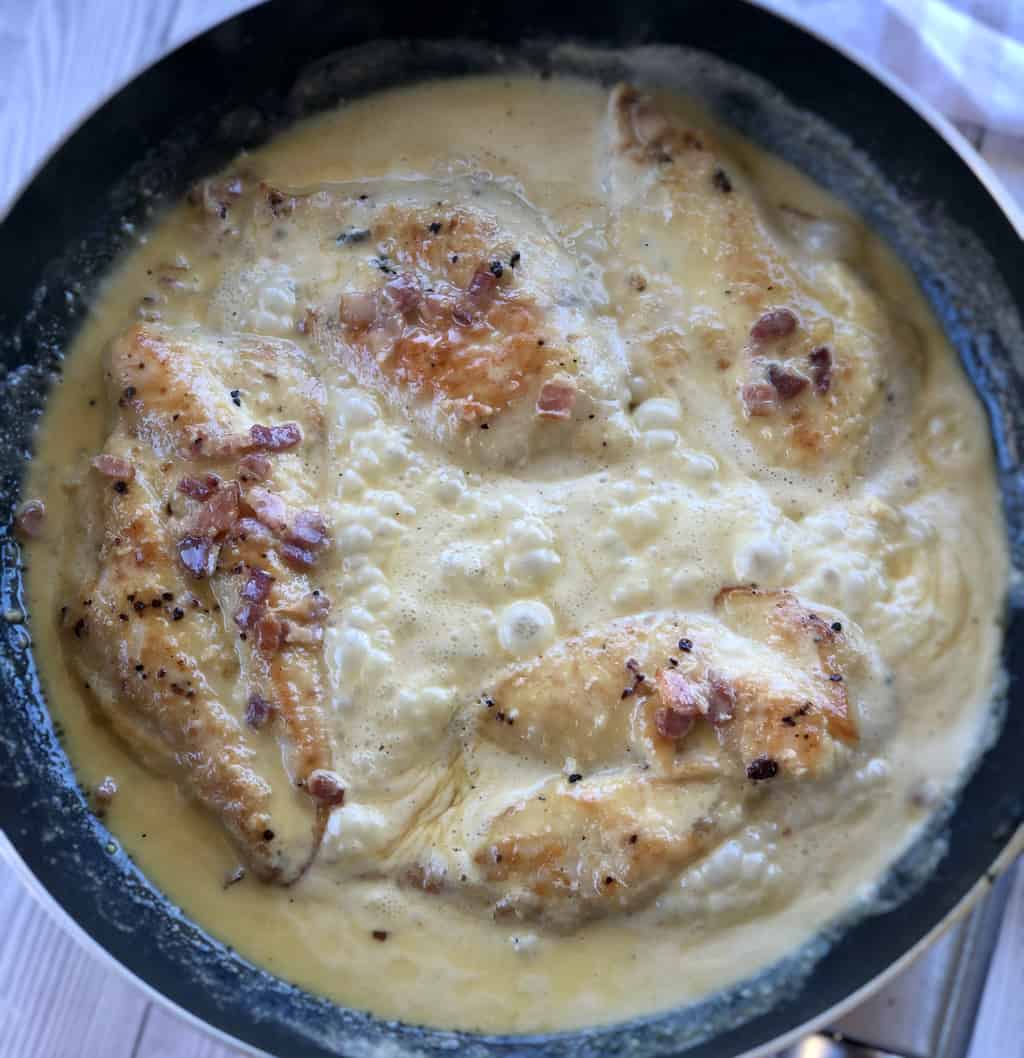 We always make a little extra as this chicken is delicious the next day cold, it really does take your sandwiches to a whole new level!
If you love this recipe check out my Creamy Lemon Parmesan Chicken dish!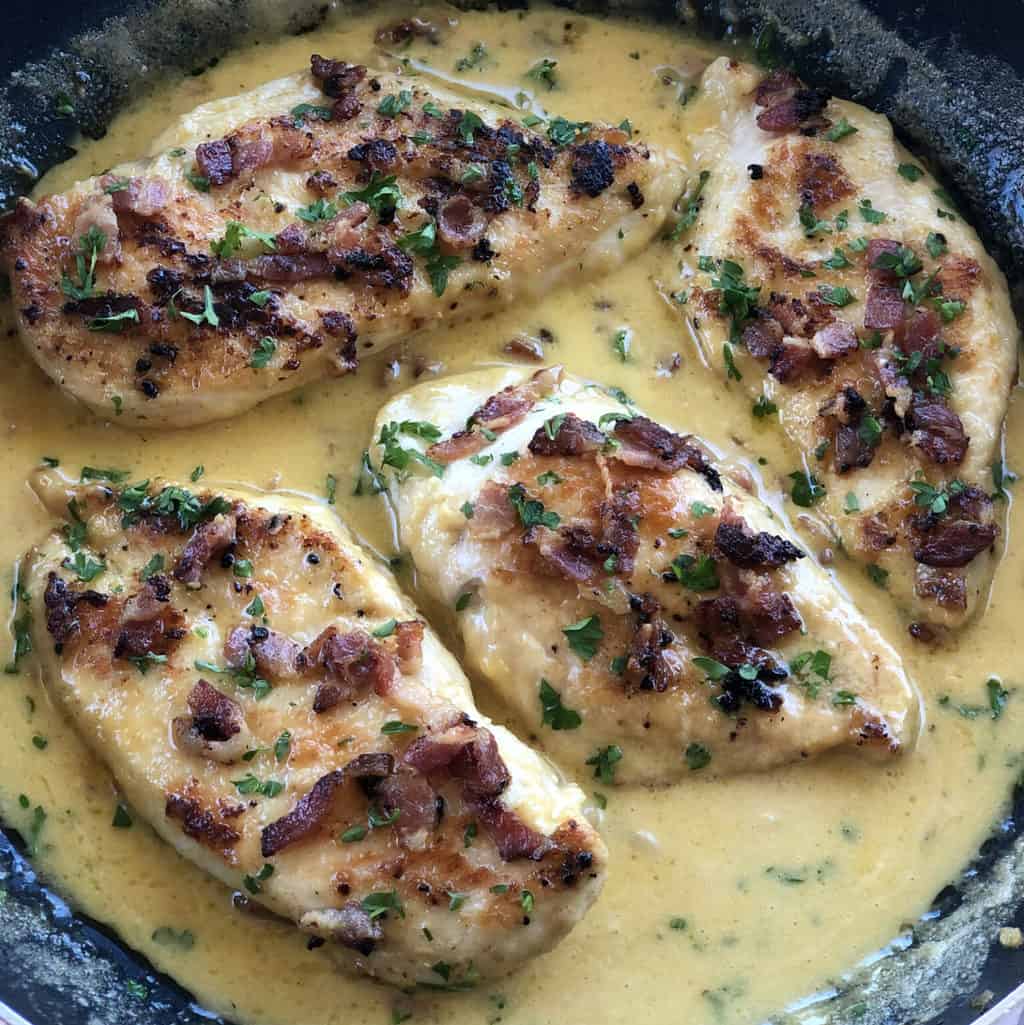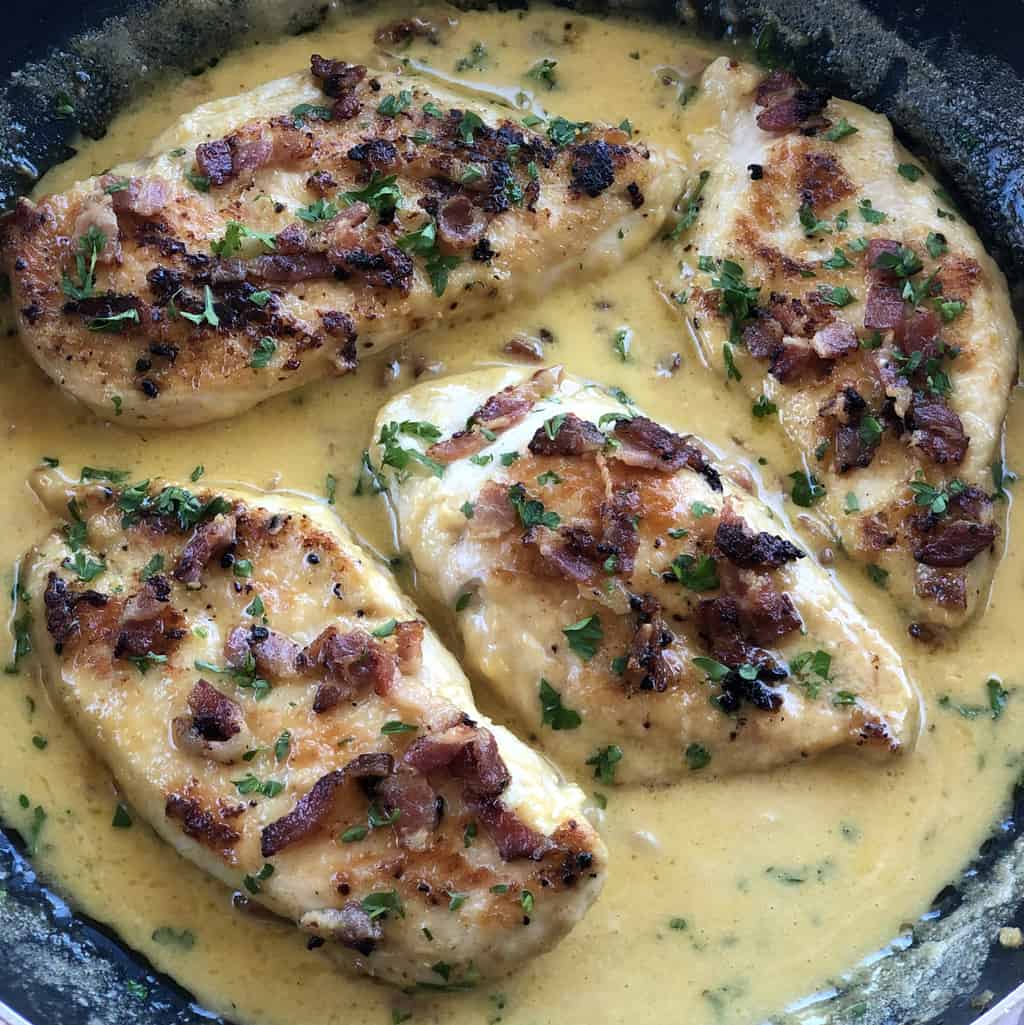 Onto the recipe for Creamy Garlic Bacon Chicken
A huge thank you to Countdown Supermarkets for partnering with me to bring you this new recipe as we get back into routine! I cannot wait to hear what you think of this one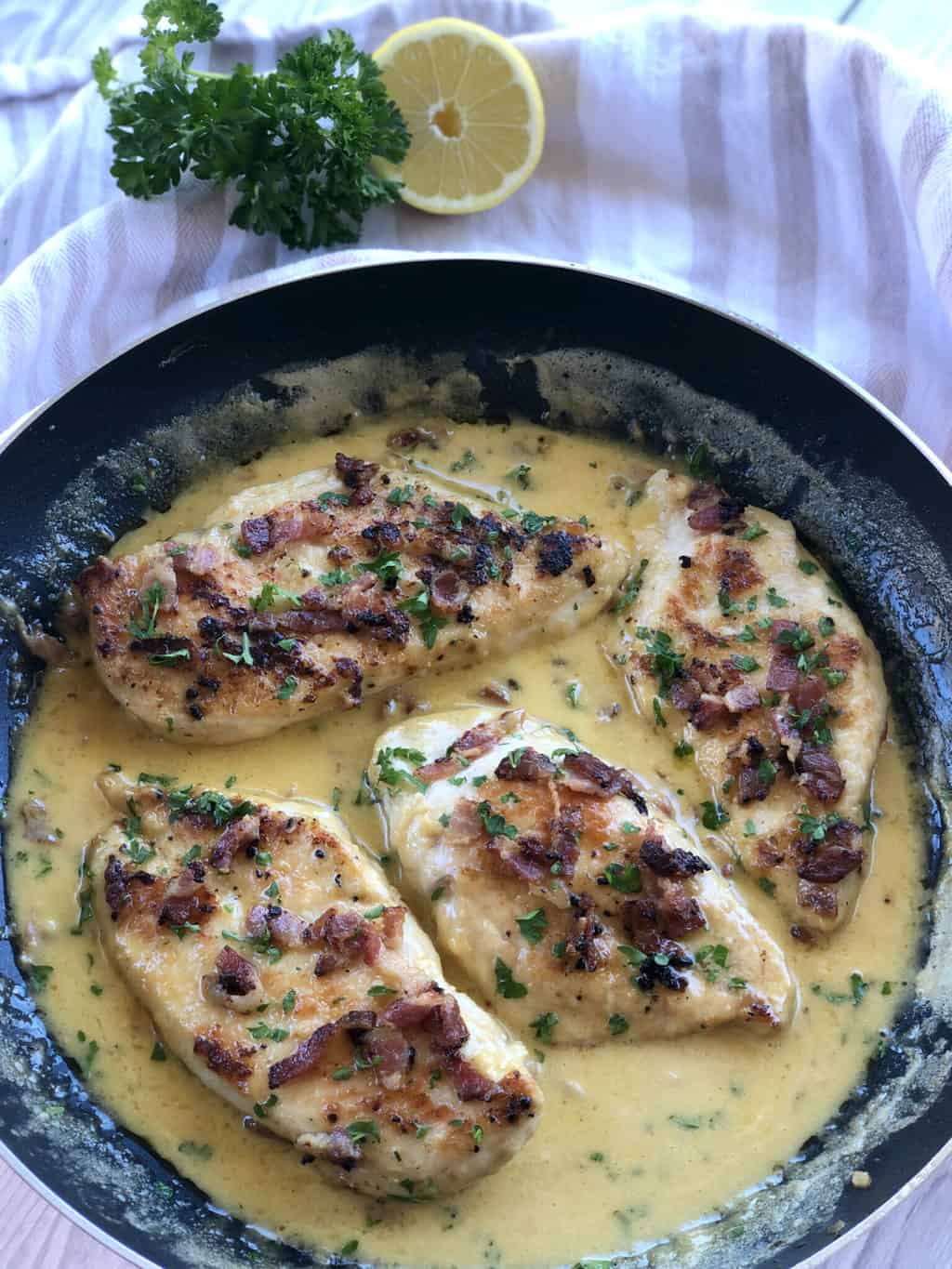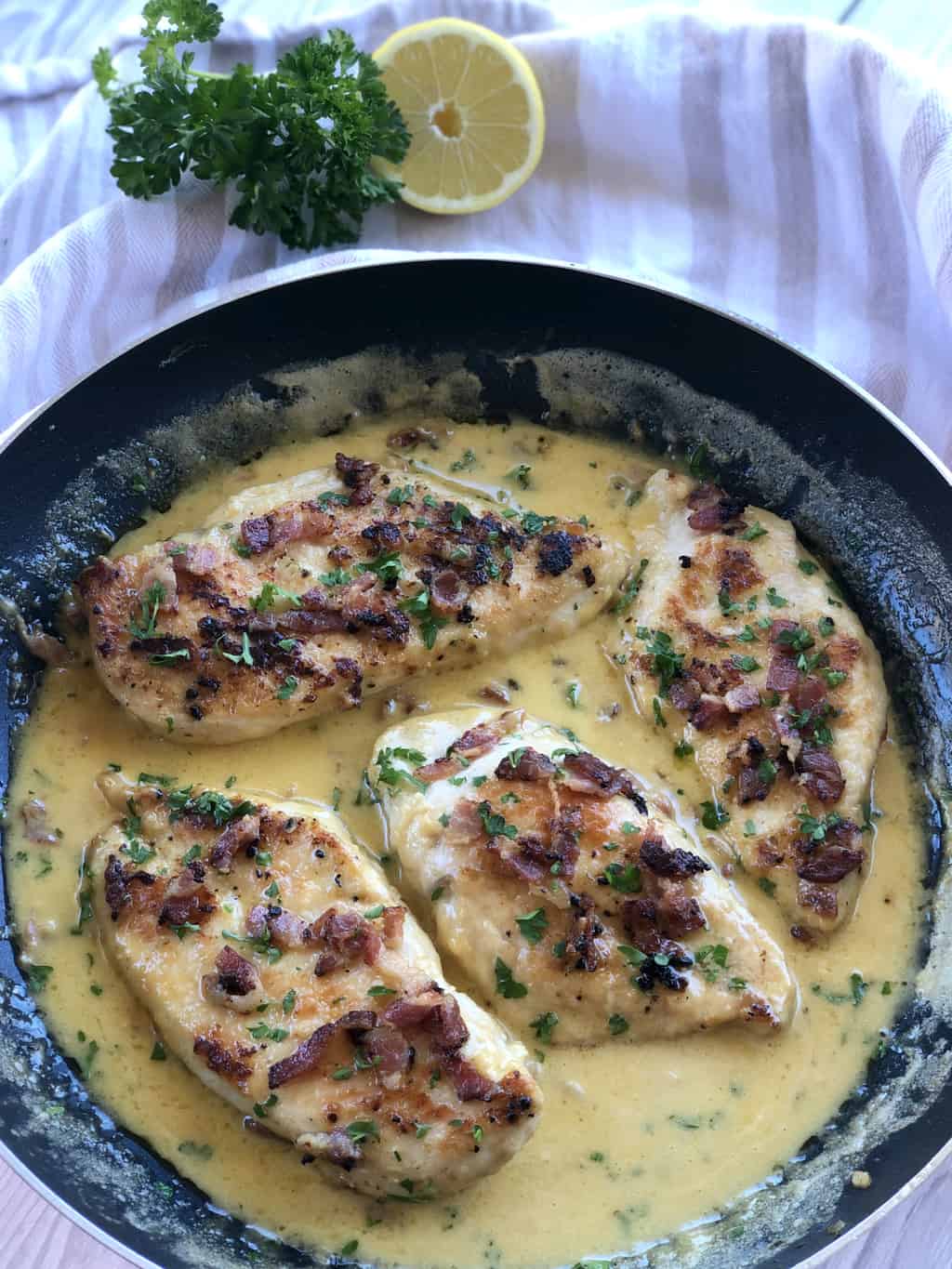 Thank you so much for stopping by to check out my latest recipes on my blog. If you are not already be sure to follow me on Facebook or Instagram for more deliciousness, and you can register your email in the subscription box below to receive all my recipes as I publish them.
Happy Cooking
Anna
Pin It! Pinterest