These White Chocolate & Butterscotch Pudding Cookies are so lovely, chunky and delicious with a fun ingredient.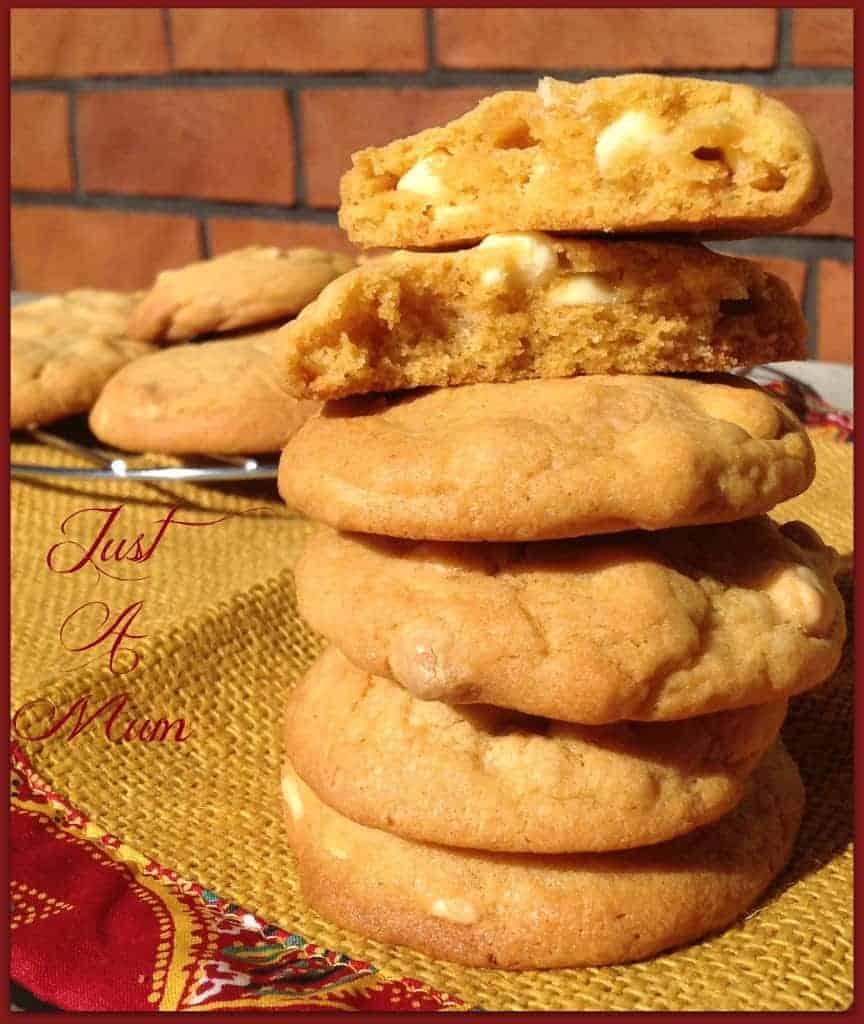 I have been at it again! Since I last posted my Double Chocolate Pudding Cookies recipe on here I have been thinking of new ways to use Instant Pudding or Desserts in a Cookie and this one immediately sprang to mind. It seems that the options for cookie or biscuit recipes is pretty endless.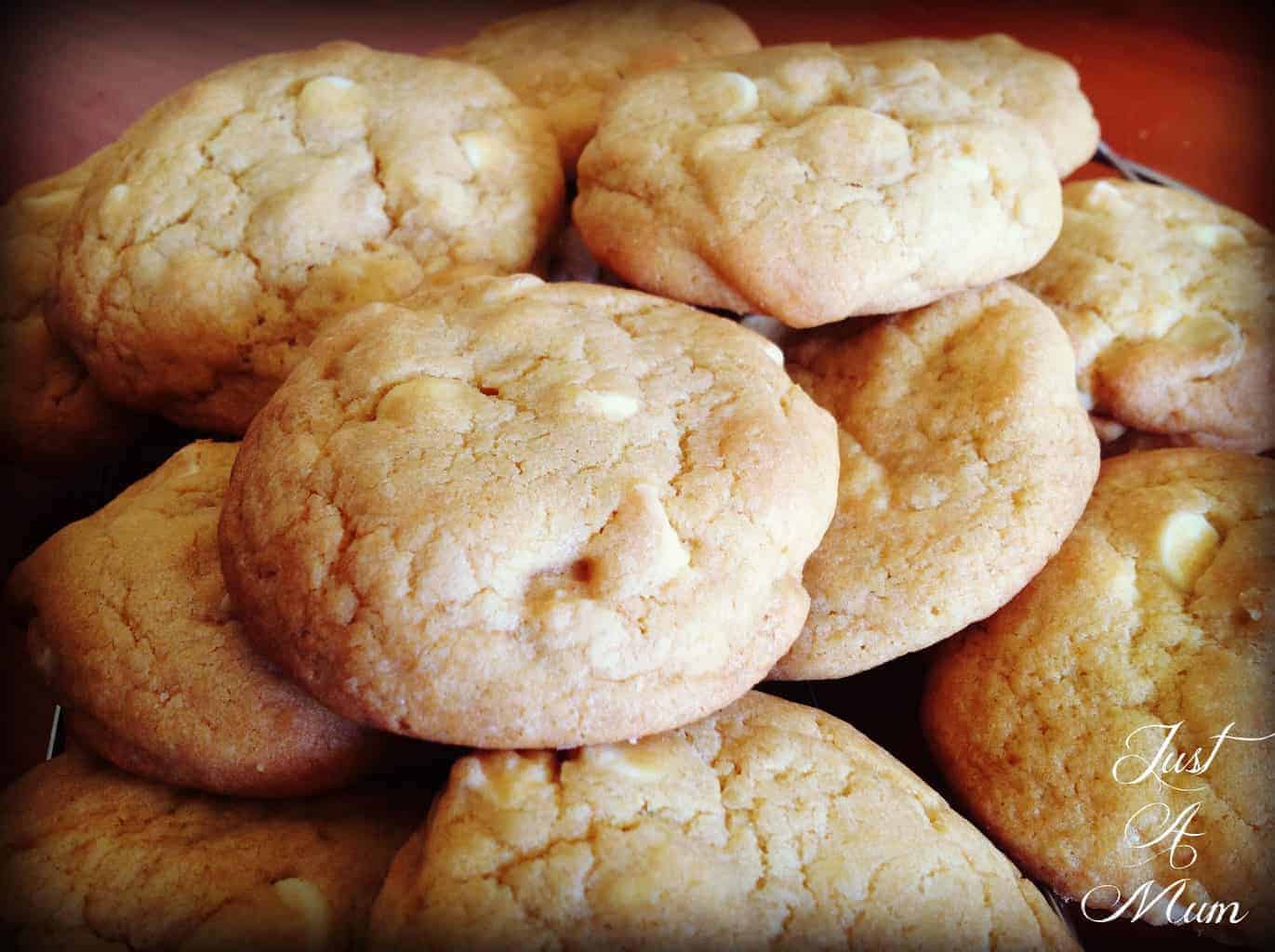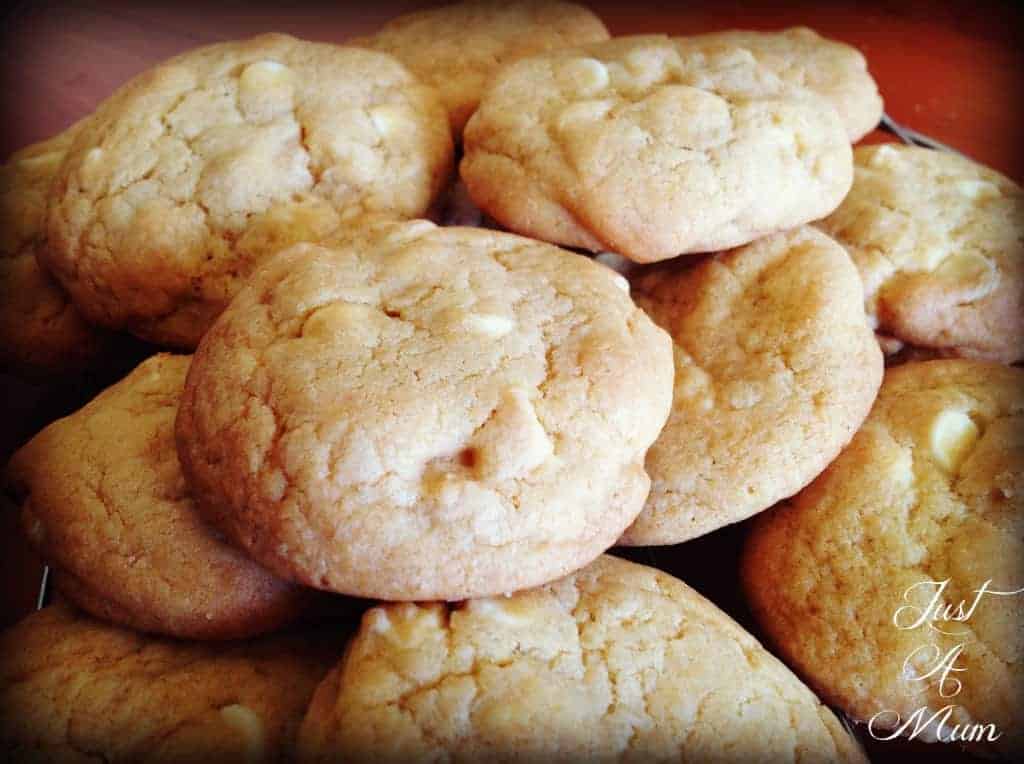 What is always so important to me is that the ingredients in the recipe are those I have on hand. There is nothing worse than thinking you will have a baking session then realise that the recipe calls for that one thing you do not have – or 6 things in some cases! With this recipe it is mostly basic baking essentials we have in our cupboards (if you are a baker that is – if not remember it does not have to be the flash brand – go budget and still get great results!)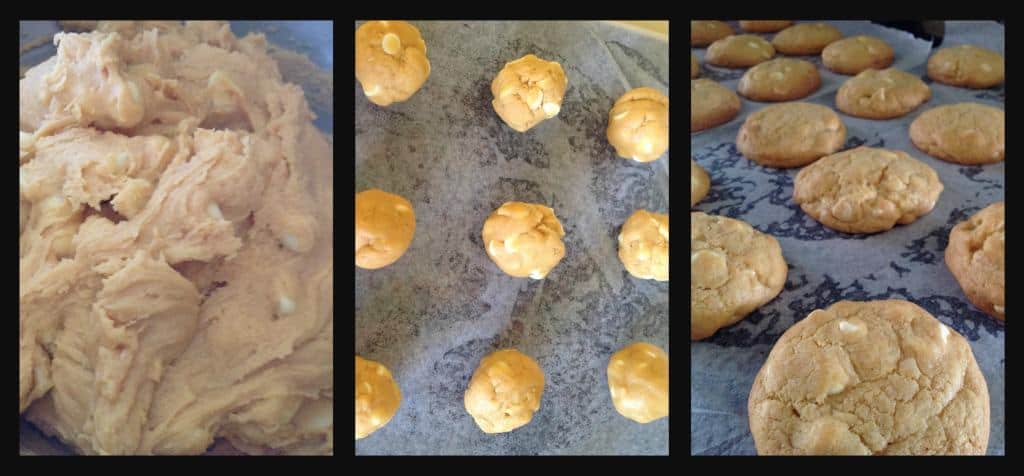 For this recipe, next time you are at the supermarket grab some Butterscotch Instant Pudding (or Dessert) and some white chocolate drops or bits and have them handy for when the baking bug bites! It took me a few weeks to remember to get these in the shopping but the wait was worth it. They are just so tasty, soft & decadent. I have again used my basic but perfect Chewy Chocolate Chip Cookies Recipe and made a few modifications with the sugar and eggs to get the right balance.
When preparing to make these take into account time to chill the dough before baking, and this is also a great recipe to freeze the uncooked cookie dough – so that when you or the kids get an urge for fresh warm cookies you can appear before them like Martha Stewart and just happen to have all you need on hand! Oh the little things I do to make myself appear more organised and a better mother than perhaps I am! ha ha
Pin Me – White Chocolate & Butterscotch Pudding Cookies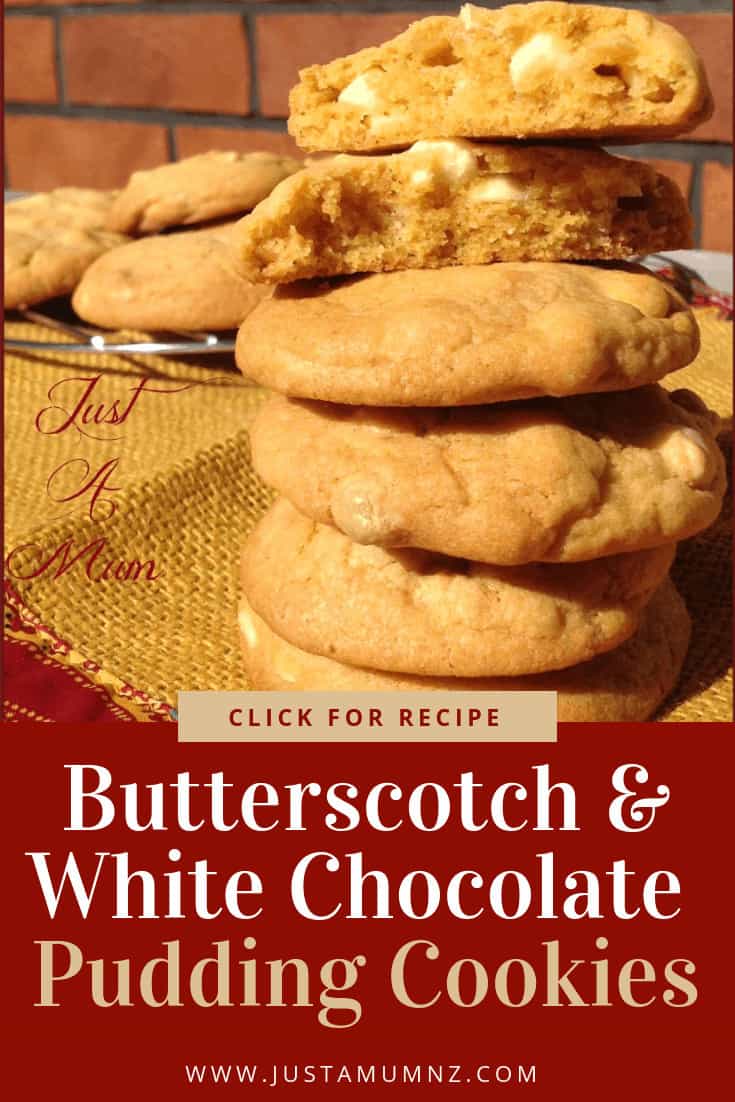 Anyway back to the task on hand – Butterscotch & White Chocolate Cookies – so good – here is the recipe, as always if you have any questions about any of my recipes do ask, I am usually able to respond within a day or less so check out the comment section below – and if you do make them – grab a photo and flick it through to me via email or my Facebook page, it makes my day to know others are out there enjoying what I share and adding a bit of something fun & sweet in their lives 🙂
The result will be a delicious golden cookie with a hint of butterscotch and the lovely caramel flavour of the white chocolate drops. As with all cookies you can determine the size depending on what you need them for – little amounts for kids and bigger ones for adults or a special occasion. If you want to be extra fancy you can melt some white chocolate in the microwave and using a teaspoon flick the white chocolate back and forth over cookies while still on the baking sheet for a little added pizzazz.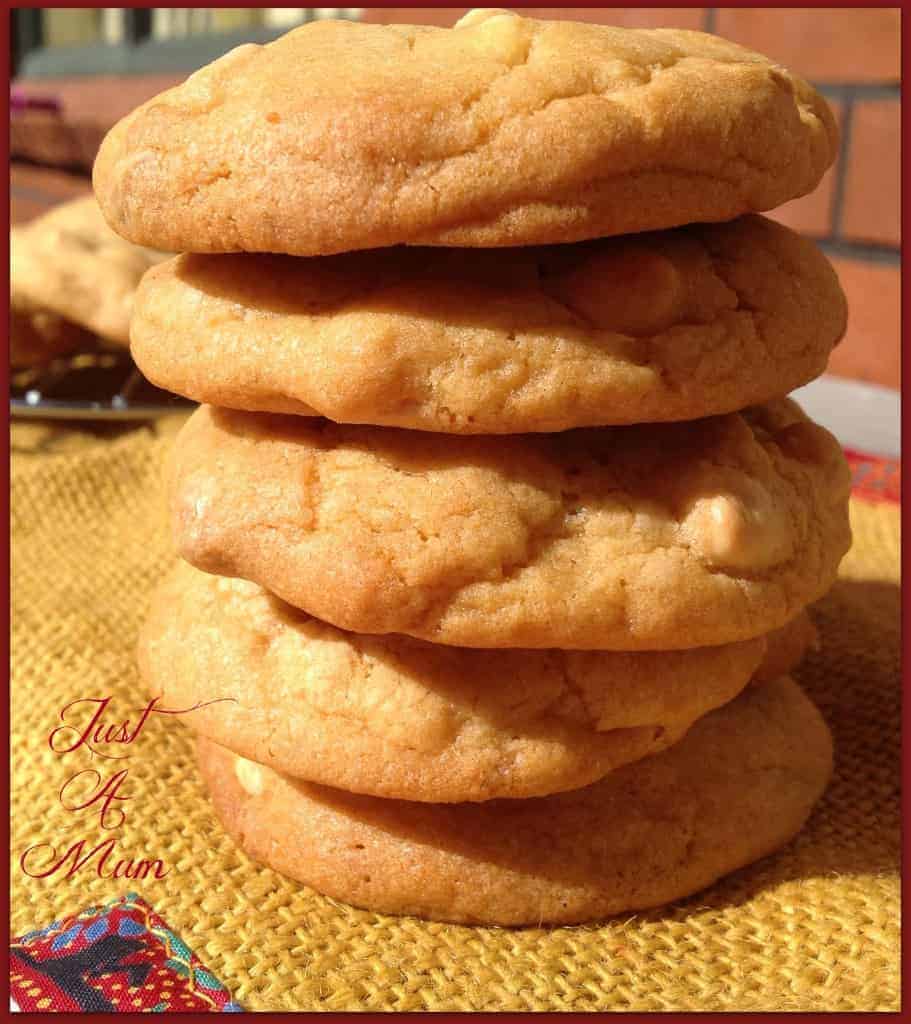 Thank you so much for stopping by to check out this recipe. Please also follow me on Facebook or Instagram and you can be one of the first to receive my new recipes by subscribing via email in the link below. Your comments are always warmly welcomed and recipe suggestions too!
Happy Baking!
Anna