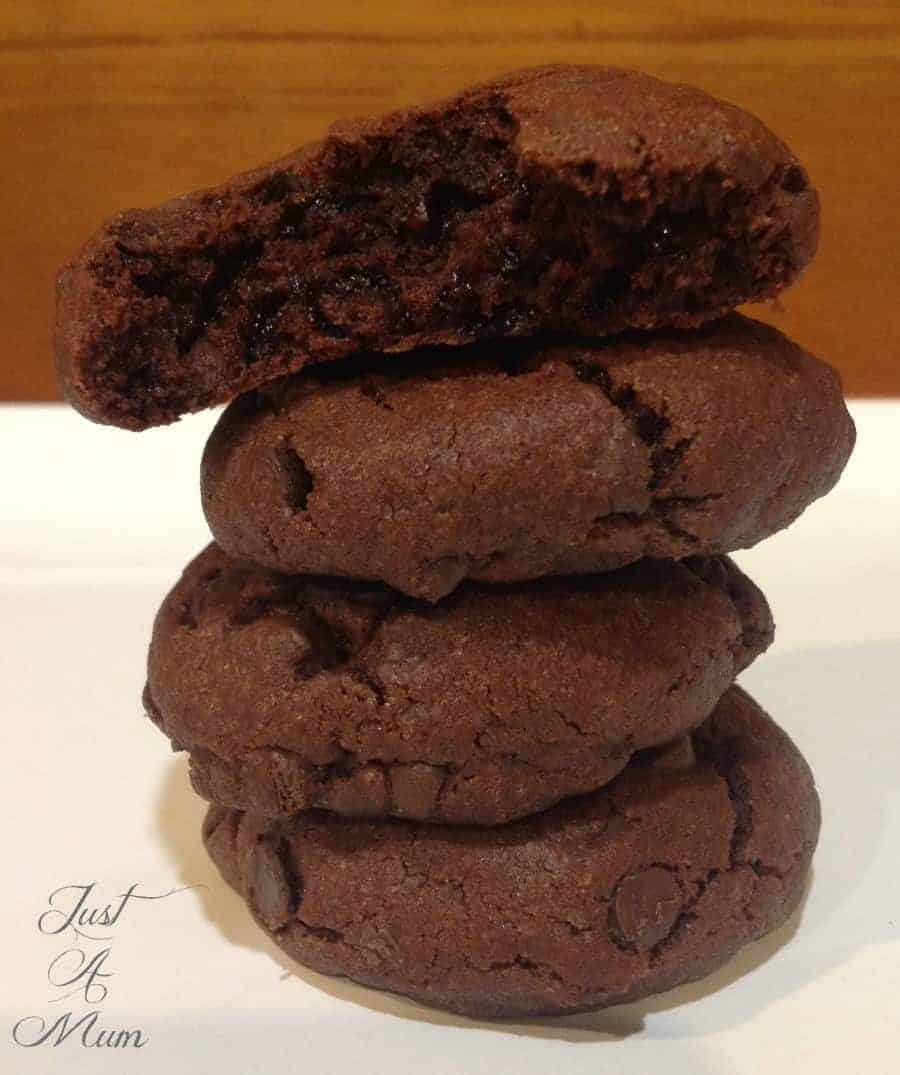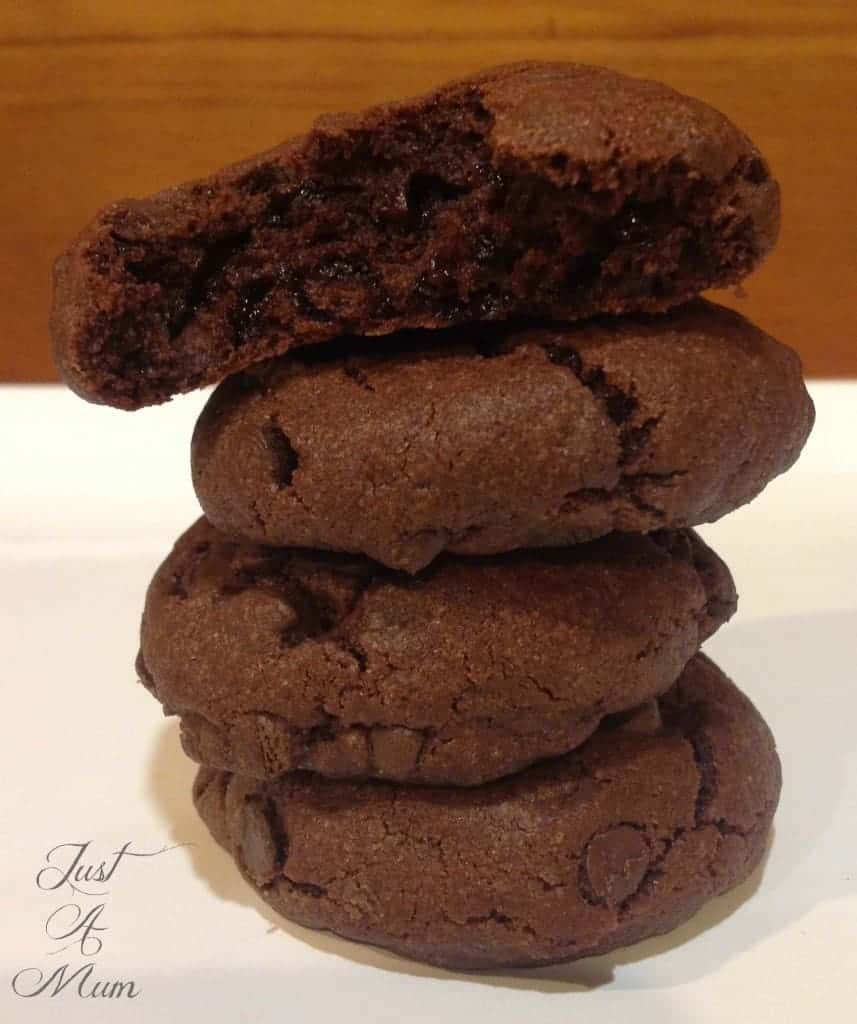 How good do these cookies look! They are made with Instant Pudding and it gives them a lovely soft texture almost like a brownie but light and oh so chocolatey!! I have been wanting to try an instant pudding cookie for a  while and decided I would play around with my own Best Ever Chewy Chocolate Chip Recipe and with a few slight alterations I think this one is a winner! I cannot wait to play around with more flavours, I bet butterscotch would be divine 🙂
I grew up with Instant Pudding as a go to dessert – quick to whisk up with milk and sets in no time – but the label says instant dessert – its another name for the same thing – a lovely easy mousse and an easy favourite pudding of my 3 kids that Dad can make!
I ended up simply adding the instant pudding to the cookie dough, as well as some more cocoa to make it a richer taste and colour. I added two whole eggs for a little extra moisture as well as reducing the sugar slightly to take into account the sweetness of the pudding.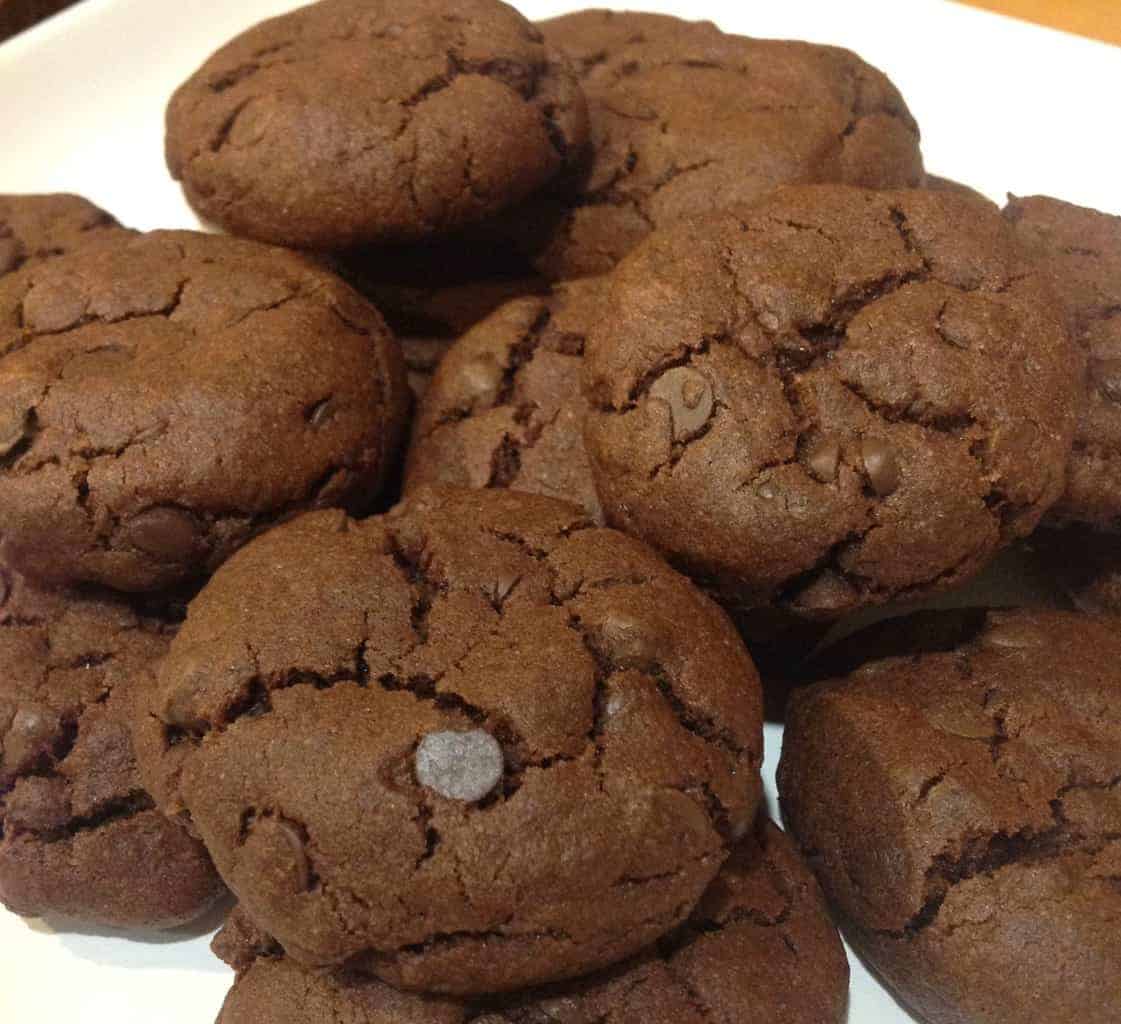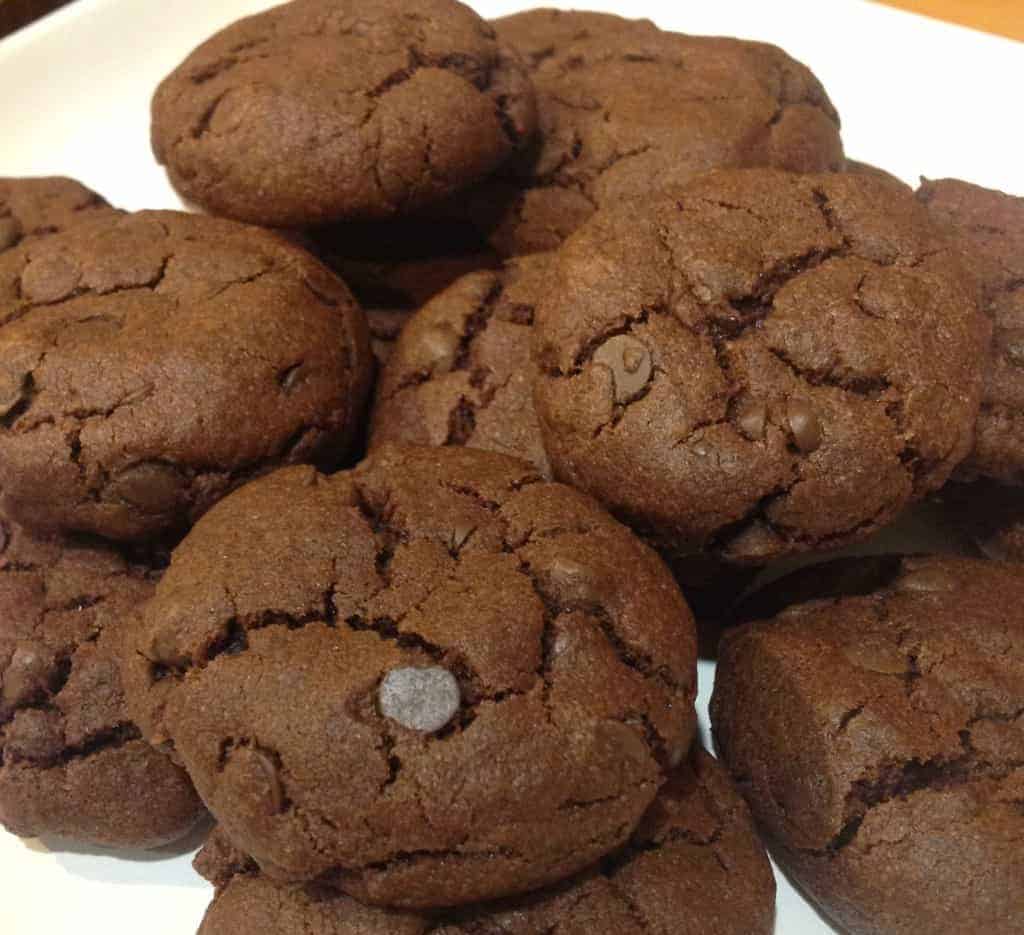 As with my other recipe – you need to chill the dough once made so add this into your prep time 🙂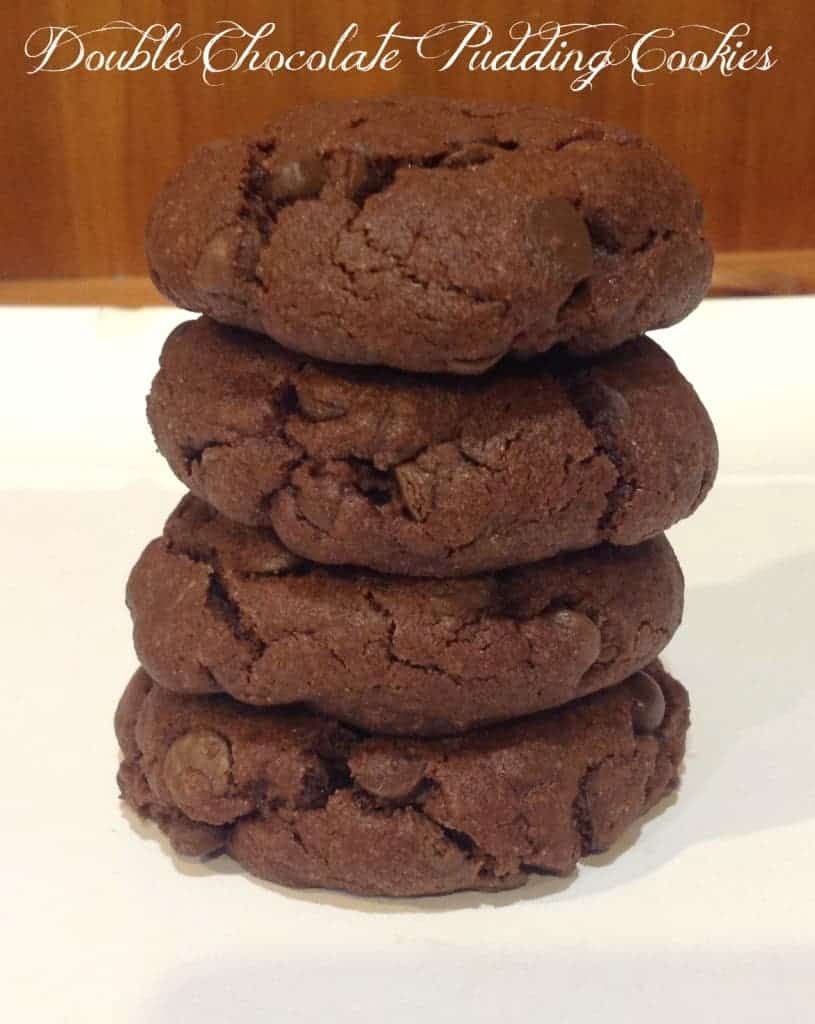 I have finally found a recipe sheet to make it easier when you are baking from any of my recipes in order to print it out – so let me know what you think! 🙂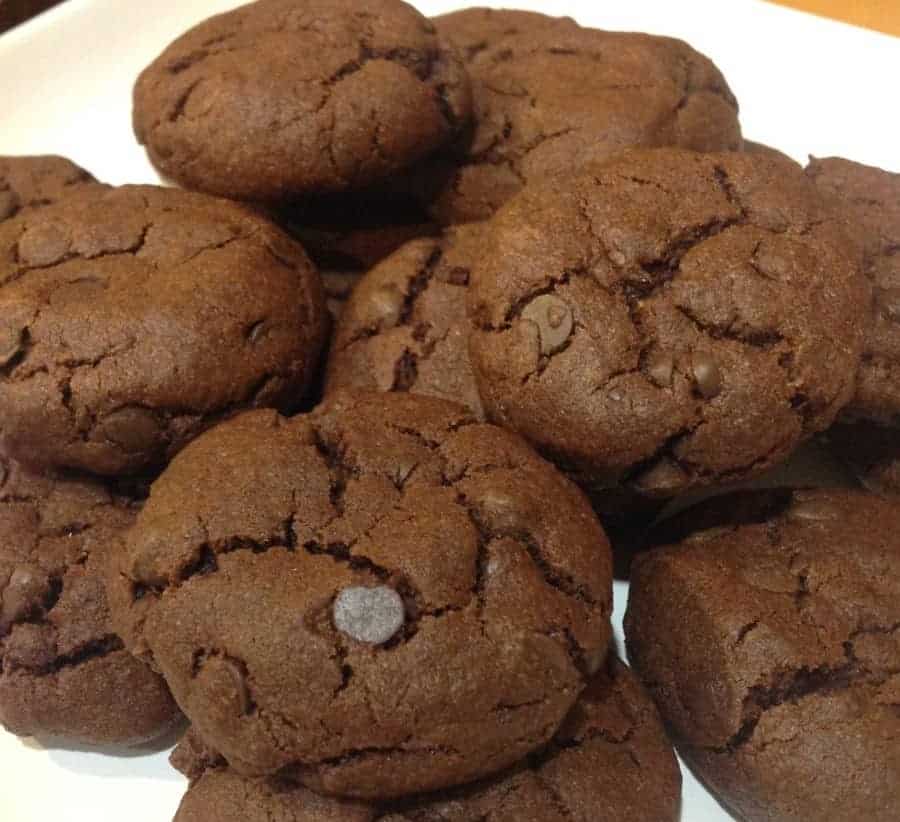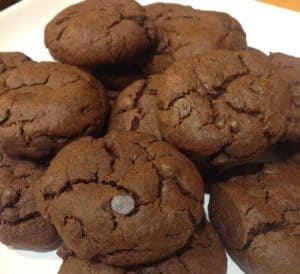 I hope you enjoy this new recipe from my wee kitchen to yours. Feel free to follow me on any of my social medias and share with your friends.
I love to hear from you so let me know if you give this one a try!
Anna 🙂