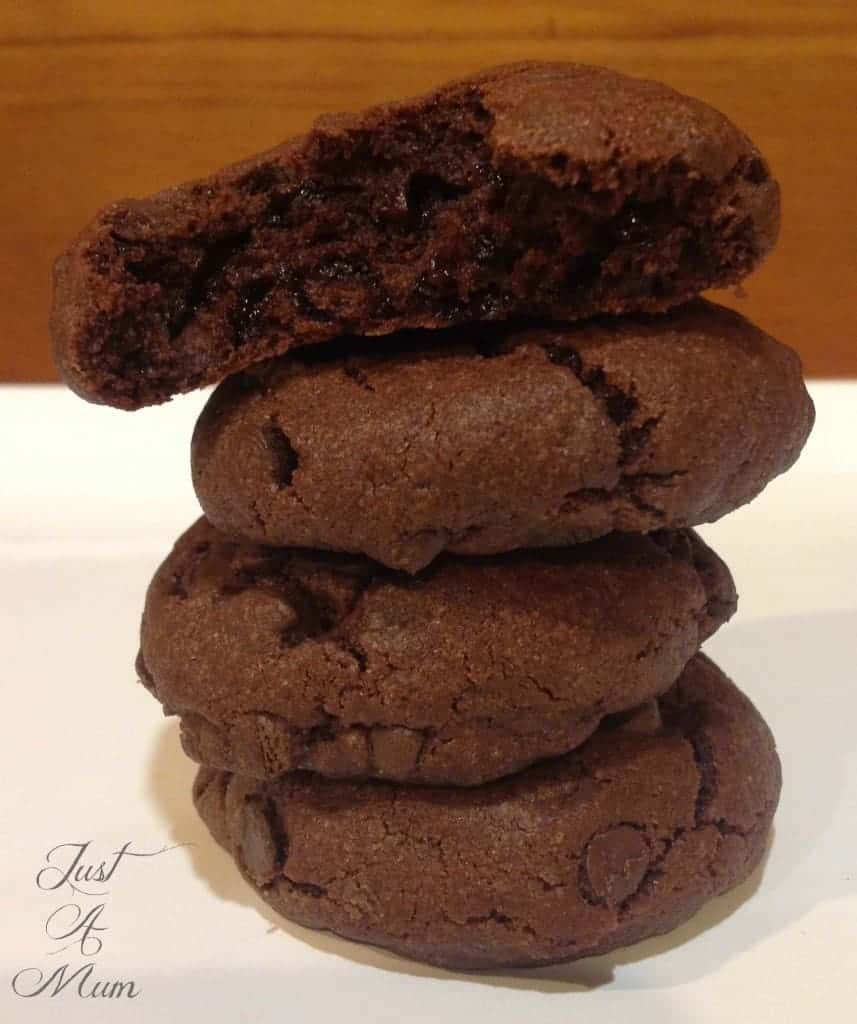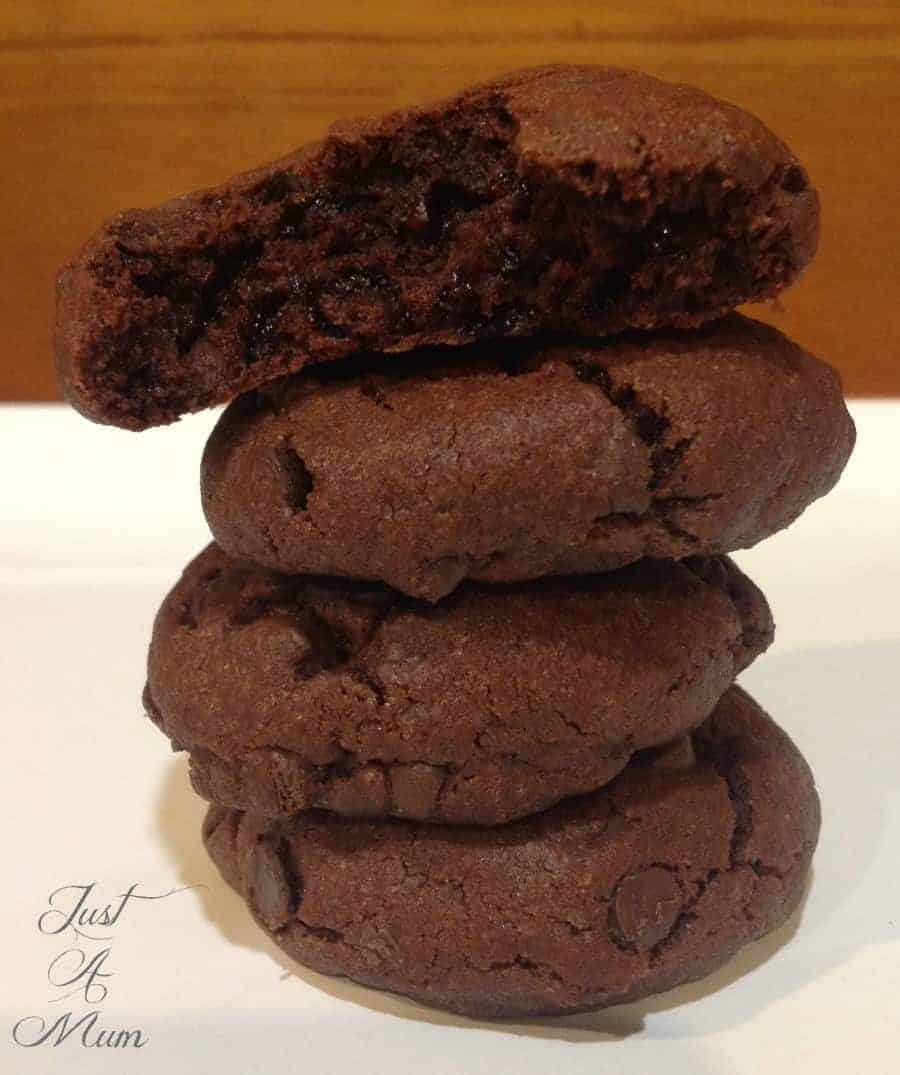 How good do these cookies look! They are made with Instant Pudding and it gives them a lovely soft texture almost like a brownie but light and oh so chocolatey!! I have been wanting to try an instant pudding cookie for a  while and decided I would play around with my own Best Ever Chewy Chocolate Chip Recipe and with a few slight alterations I think this one is a winner! I cannot wait to play around with more flavours, I bet butterscotch would be divine 🙂
I grew up with Instant Pudding as a go to dessert – quick to whisk up with milk and sets in no time – but the label says instant dessert – its another name for the same thing – a lovely easy mousse and an easy favourite pudding of my 3 kids that Dad can make!
I ended up simply adding the instant pudding to the cookie dough, as well as some more cocoa to make it a richer taste and colour. I added two whole eggs for a little extra moisture as well as reducing the sugar slightly to take into account the sweetness of the pudding.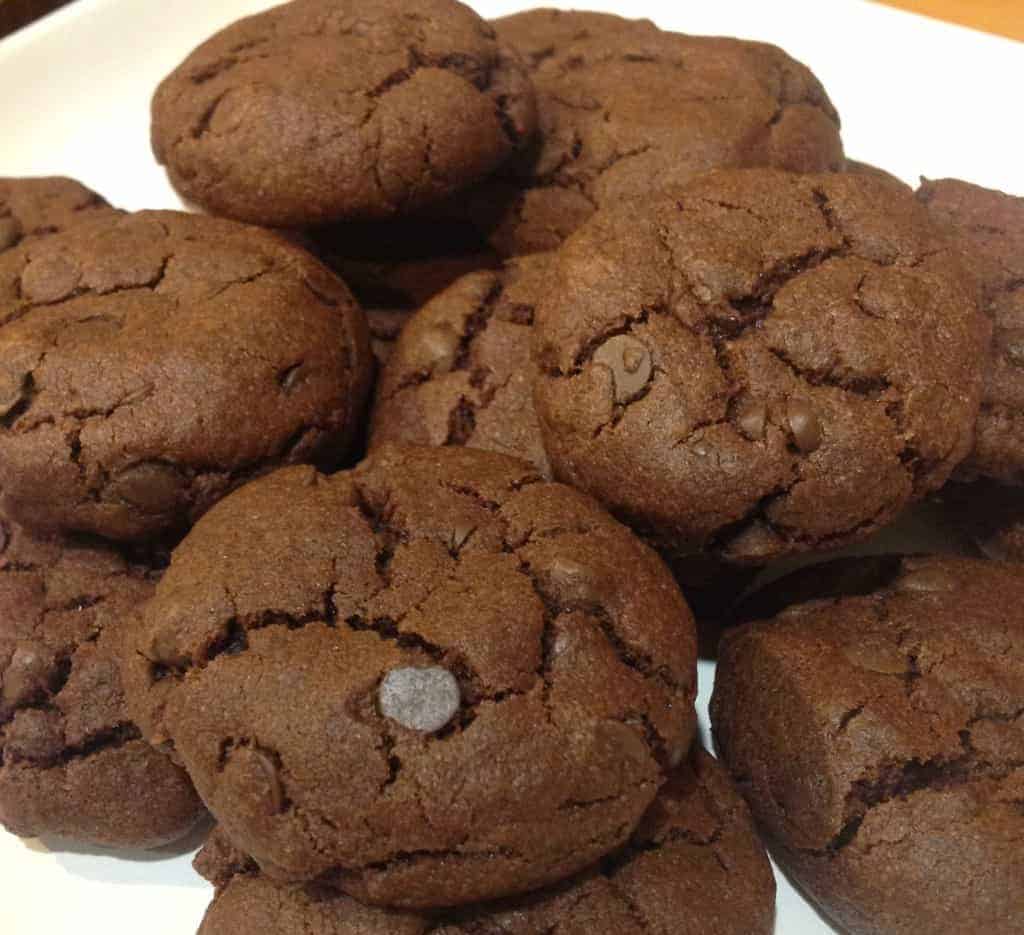 As with my other recipe – you need to chill the dough once made so add this into your prep time 🙂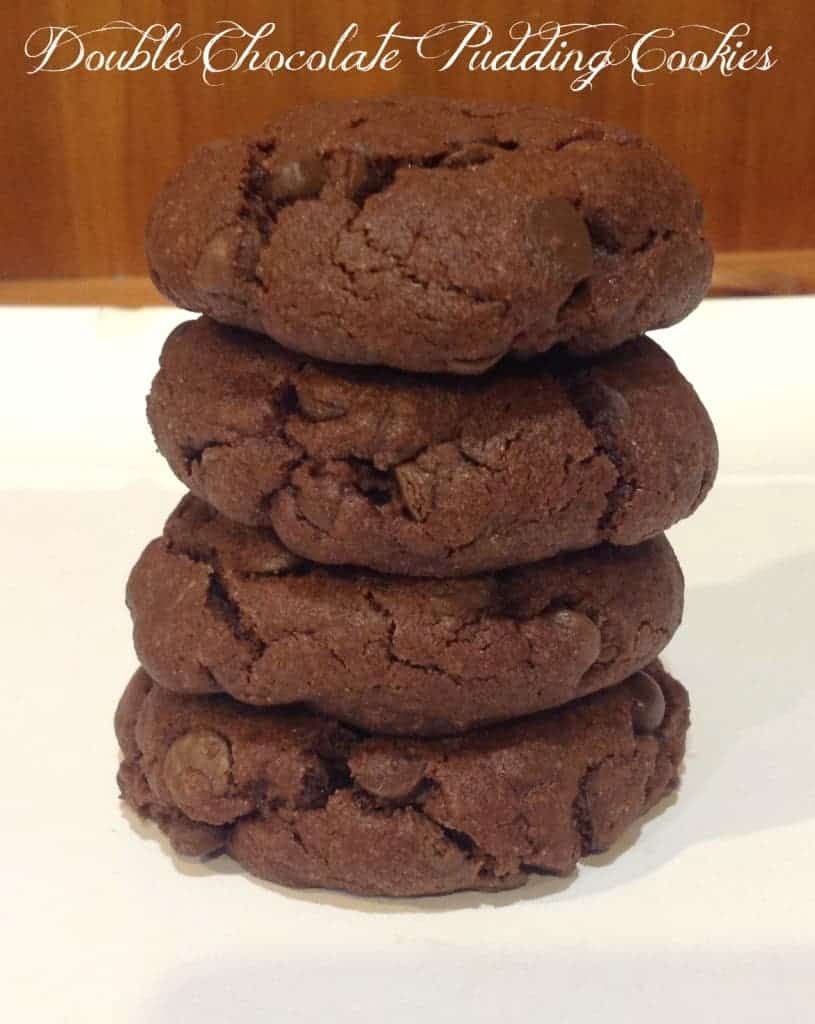 I have finally found a recipe sheet to make it easier when you are baking from any of my recipes in order to print it out – so let me know what you think! 🙂

Double Chocolate Pudding Cookies
Ingredients
170g unsalted butter, softened or melted (I actually just use ordinary as I don't often have unsalted)
¾ Cup packed brown sugar
¼ cup white sugar
1 Tablespoon vanilla extract
2 eggs
1 packet of Greggs Chocolate Instant Pudding (or similar, not diet)
¼ cup cocoa
2 Cups plain flour
½ teaspoon baking soda
½ teaspoon salt
2 cups chocolate chips (can use a combination of choc chips, choc bits, white or dark choc bits, big chunks of your favourite block of chocolate – up to you!)
Method
Preheat oven to 165 degrees C (or 330 Fahrenheit)
Lightly spray baking tray then lay baking paper on top (I find this the BEST method – baking paper sticks and no extra oil on cookies)
In a food mixer mix melted butter, brown sugar and white sugar until well blended – colour will start to change - approximately 4 minutes
Beat in vanilla, eggs until mixture light and creamy - a further 2 minutes
Add the instant pudding and cocoa and combine for a further minute
Add the flour, baking soda and salt and mix until just combined.
Stir in the chocolate chips (you can do this step by hand or in mixer)
Spoon out a tablespoon sized amount and roll into balls and pop onto tray about an inch or two apart
Flatten the balls with the palm of your hand slightly
Put the tray in the fridge for at least an hour - or overnight to chill mixture to ensure they do not spread when cooking.
Bake in oven for 10-13 minutes - they will still be soft in the middle but slightly cooked on the outside.
After they have almost cooled on the tray transfer to a wire rack until completely cooled.
Make sure that for quality control purposes you eat one cookie about 5 minutes after they come out of the oven, you may need to try up to 3 to ensure its a suitable for general consumption!
Store in an airtight container for up to 5 days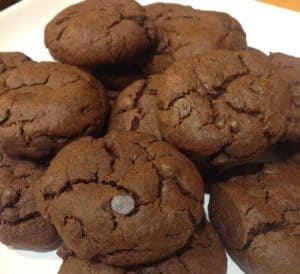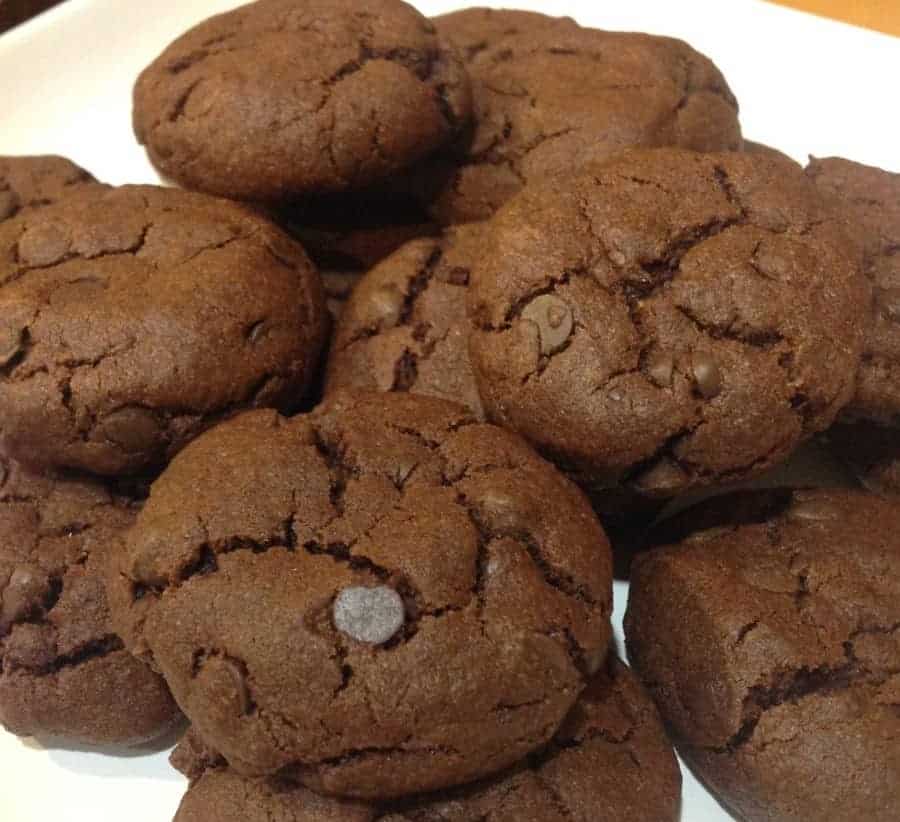 I hope you enjoy this new recipe from my wee kitchen to yours. Feel free to follow me on any of my social medias and share with your friends.
I love to hear from you so let me know if you give this one a try!
Anna 🙂