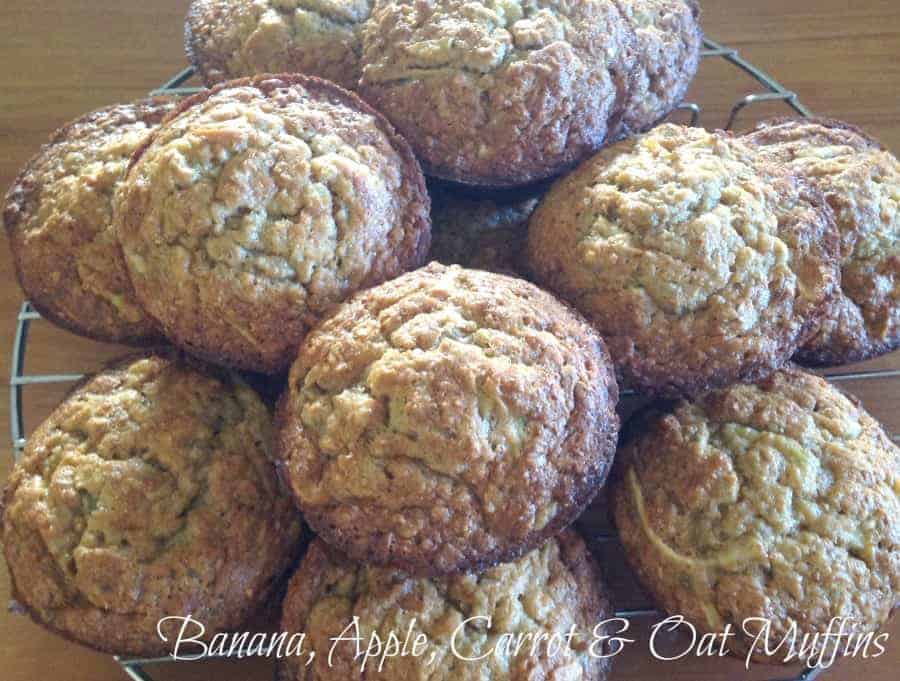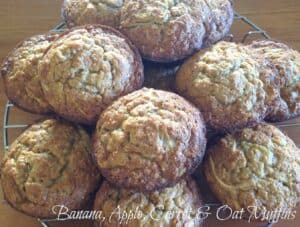 When I was making the kids lunch boxes this morning I realised how uninspiring my cupboards were! So I thought I would begin a series on some healthy-ish lunchbox fillers and good all round baking to have on hand. For me one of the most important thing is that they can freeze well so I can bake once a week or less and have plenty of yummy things to choose from in the morning rush of getting lunch boxes ready.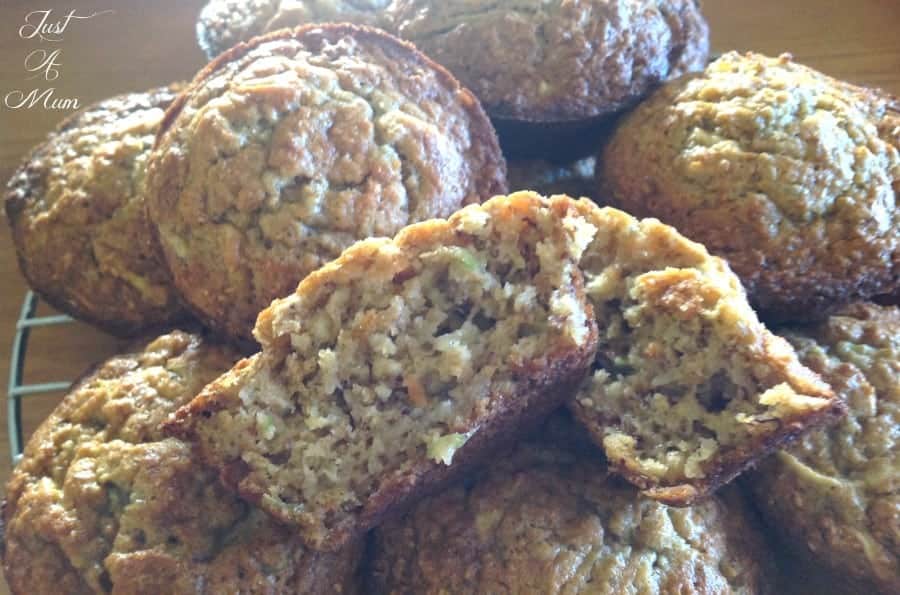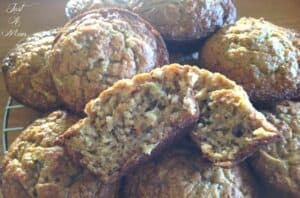 Also I want the ingredient's to be simple ones that we all have on hand, so often when looking up recipes I find they include one or two things I just don't have. So with this one I have altered it slightly from the original to suit what is in my pantry and they smell and taste so good!  I have made it with wholemeal flour and oats (porridge) as well as hiding lots of fruit & vege, and they are moist and delicious.
If you are after a good old fashioned sweet man of a muffin then check out my Banana Chocolate Chip Muffins, but if you want a lighter healthier alternative give these a go!
You can alter the milk to low fat and I used canola oil to help reduce the fat content, but all in all it still has to taste good so the little bit of sugar etc is balanced out.
I hope you making this recipe as much as I did, let me know if you made any alterations to suit allergies or tastes as it is so good for my readers to see the alternatives and changes that can be made.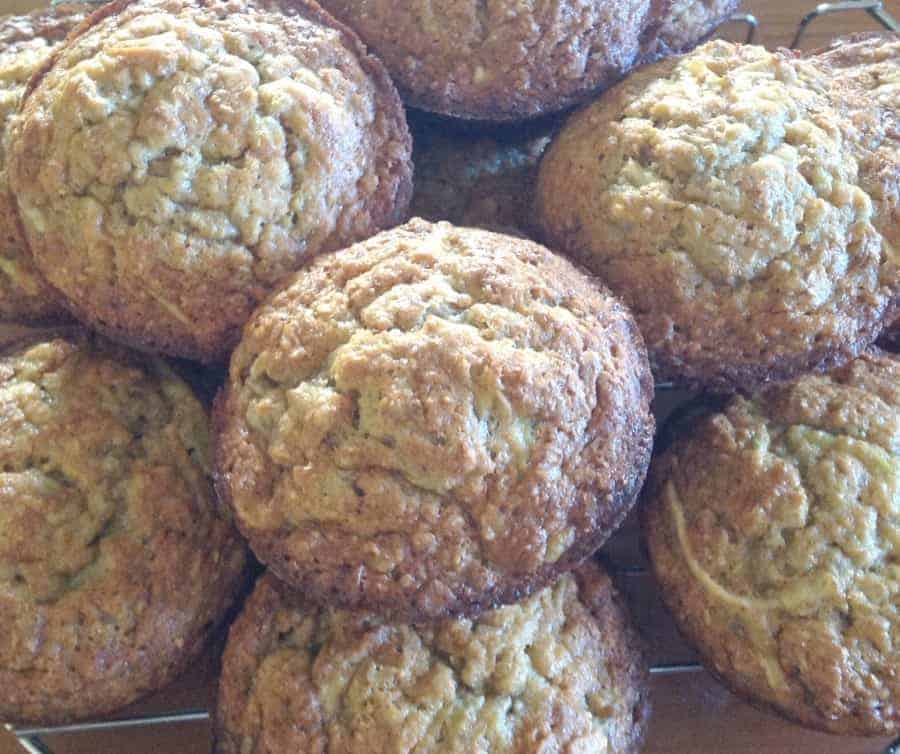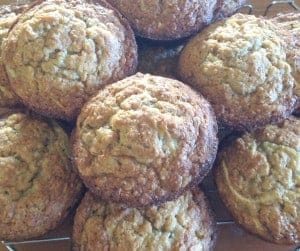 I love getting your feedback when you try one of my recipes so please tell me below what you think. Remember to follow me on the social medias above left – Facebook, Pinterest, Twitter you name it! It means so much to me that you are trying my recipes with your own family.
Thanks for stopping by!
Anna 🙂