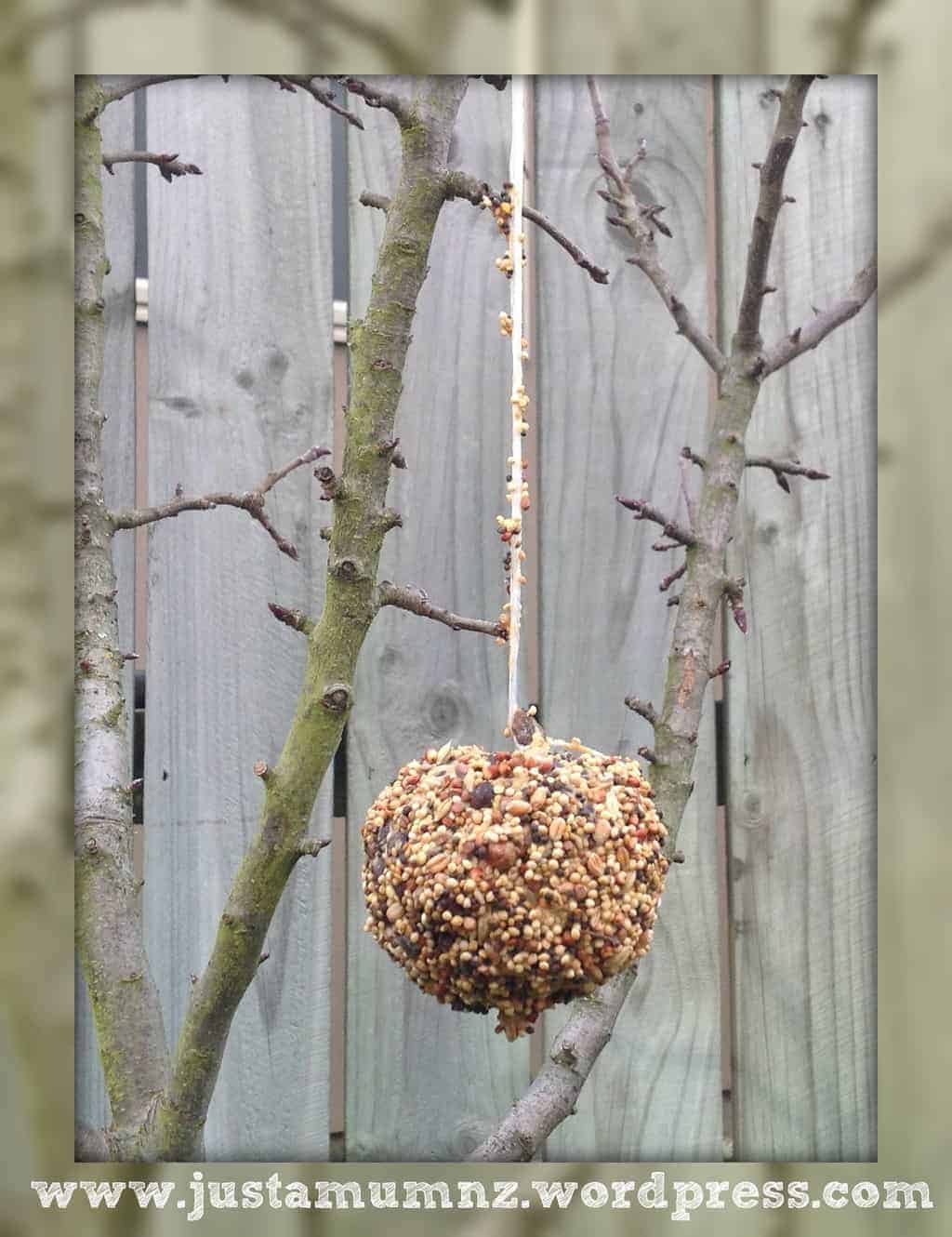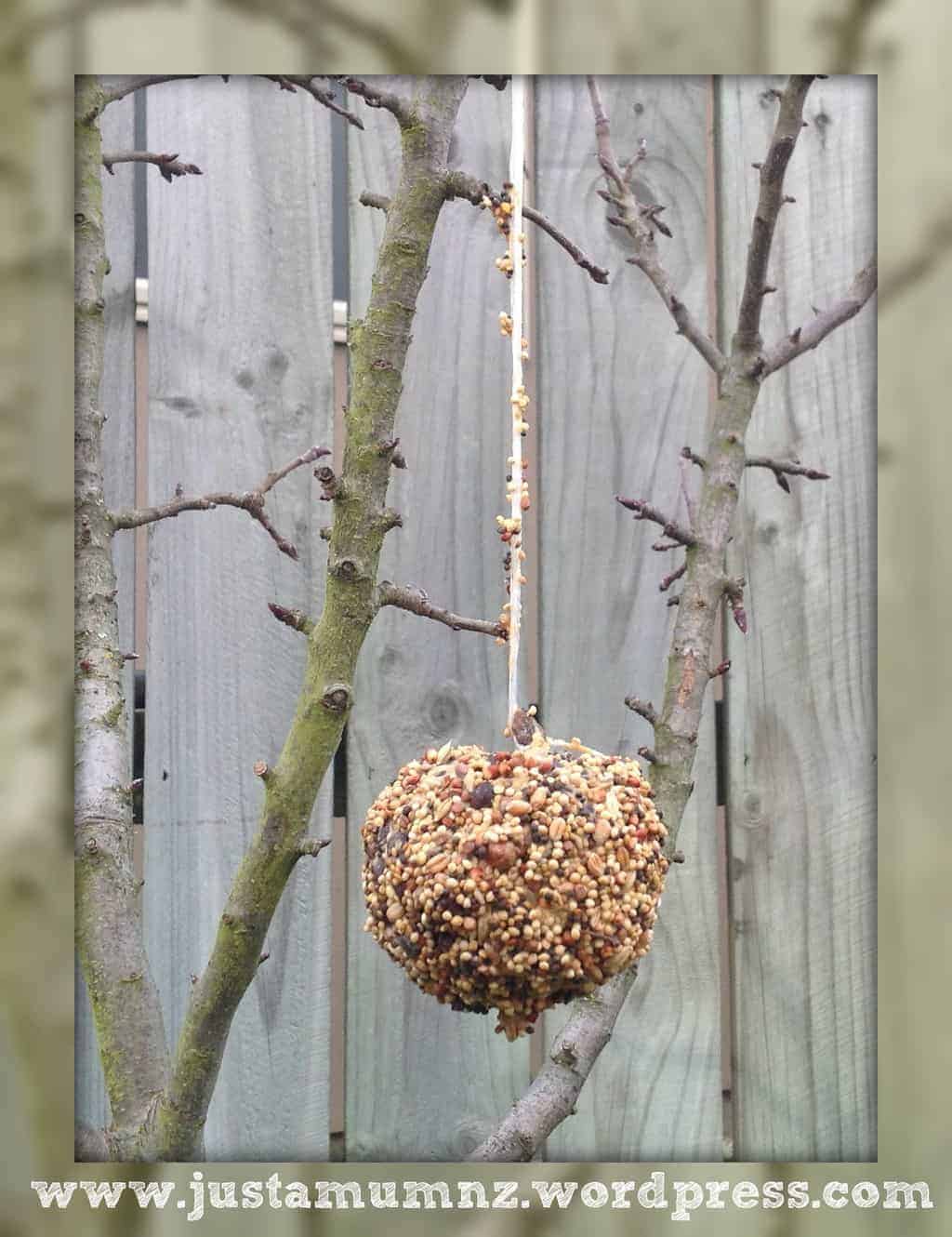 Every now and then I remember to do something crafty with the kids, just to feel virtuous once every few months and not too neglectful lol! This one is easy to do and good for nature too 🙂 I remember seeing this years ago on a children's TV show – you need very few ingredients and the kids love it – good messy fun and caring for animals.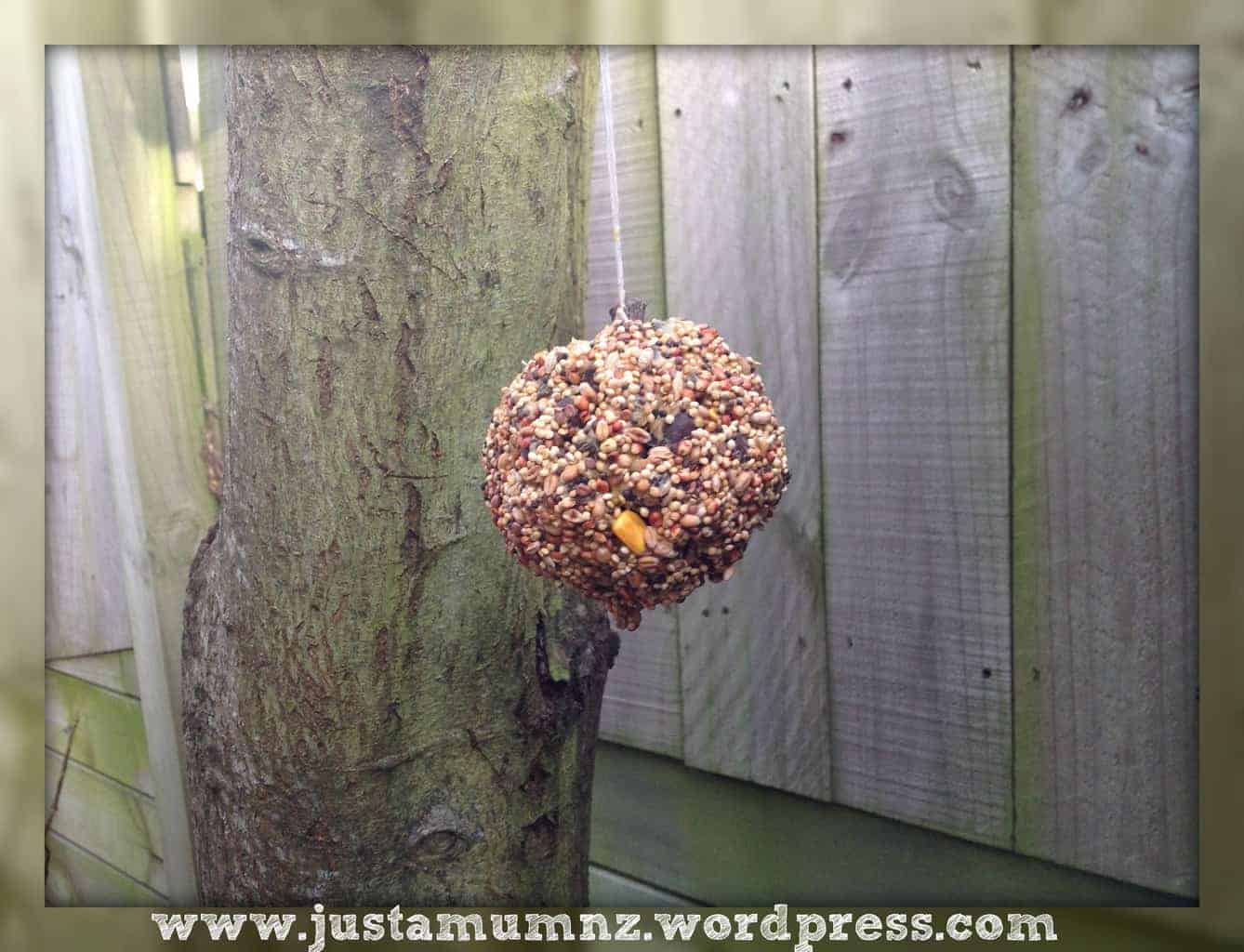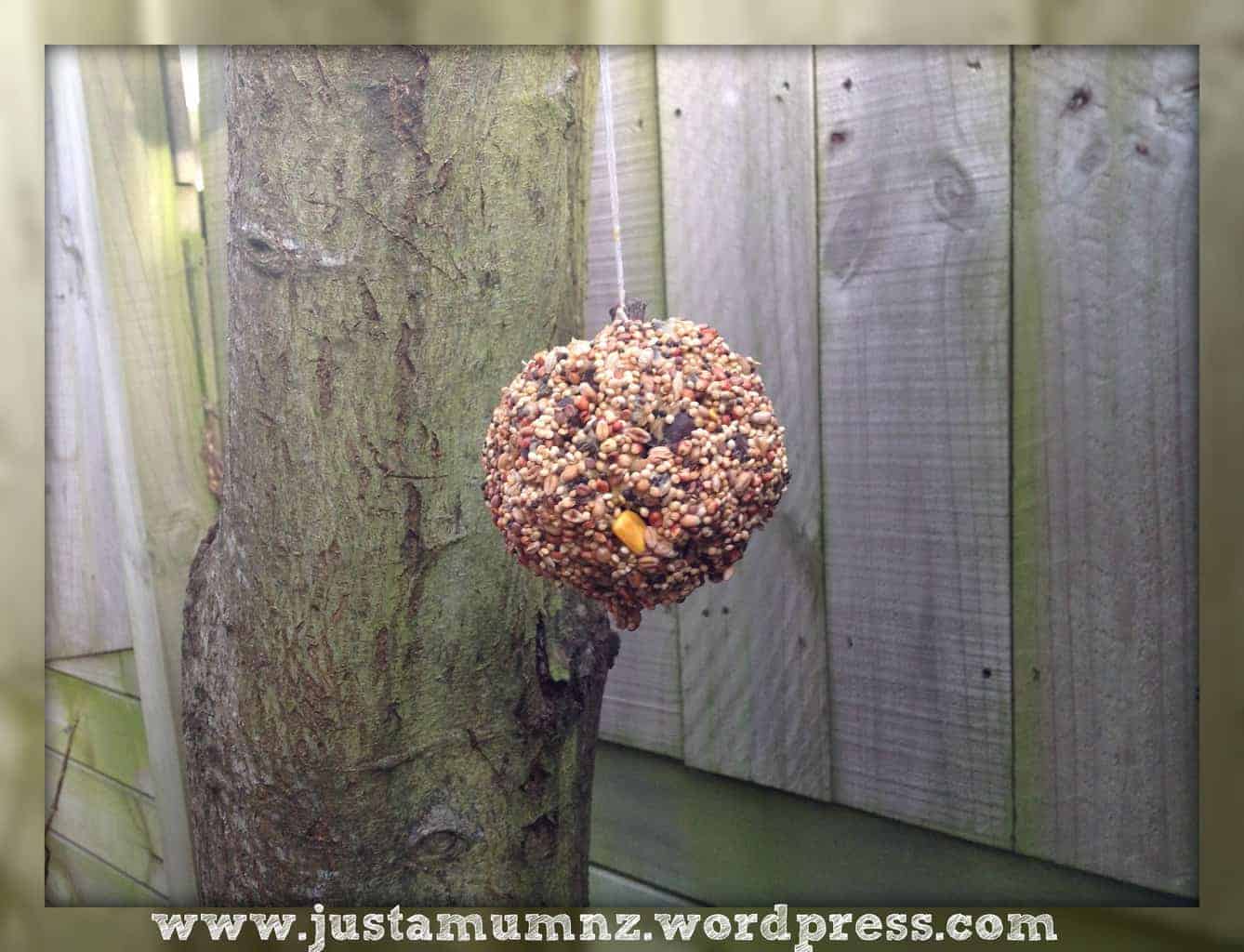 If you are allergic to peanuts this is not the activity for you as peanut butter is the main ingredient however you can use lard), or if you are adverse to mess or gooey sticky hands again steer clear from this one! 😉
What you will need:
Pinecones
Peanut Butter (or lard)
Wild Bird Seed (I got this from Bin Inn $3 for a big bag)
String
Plates, Scissors, Spoon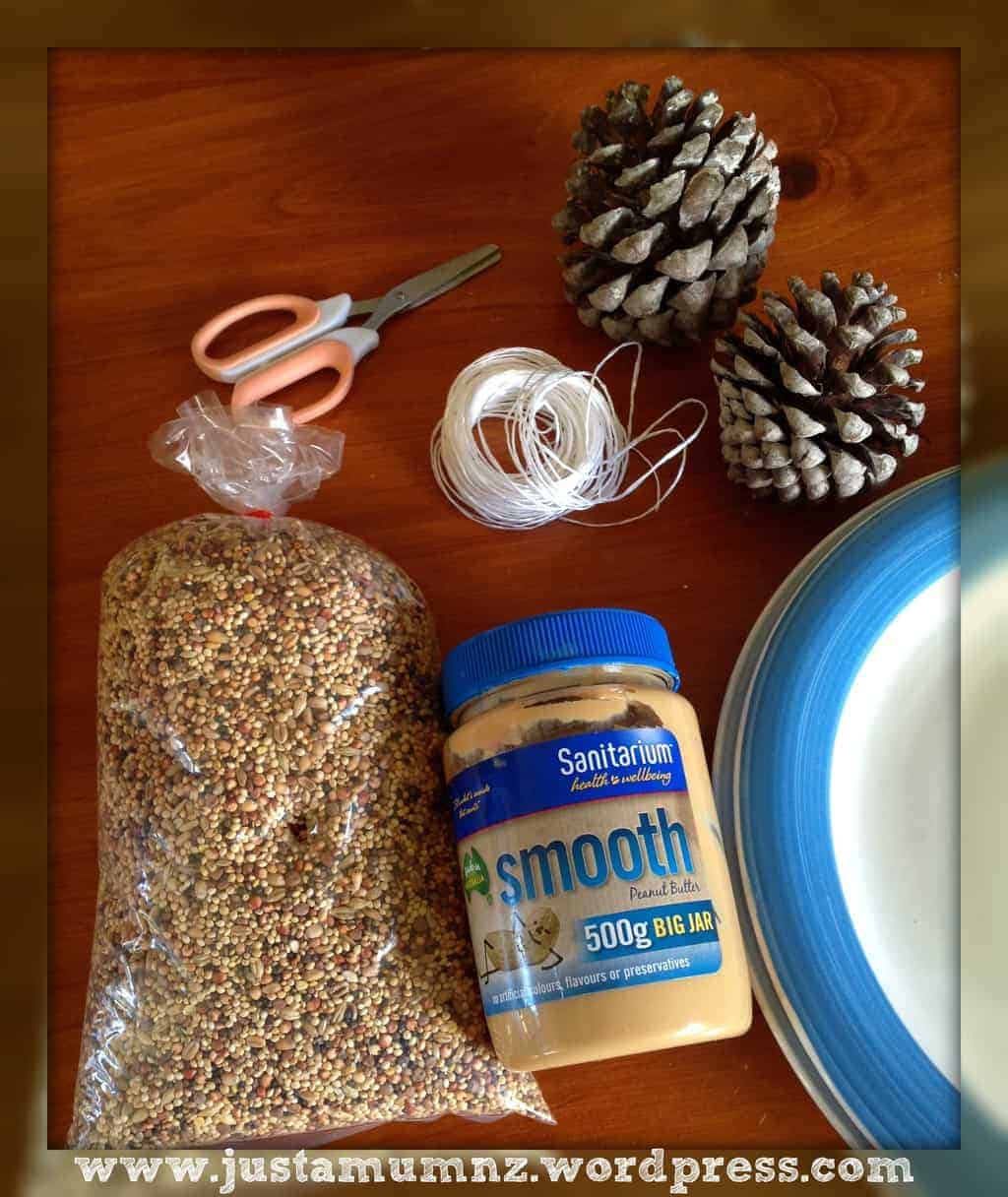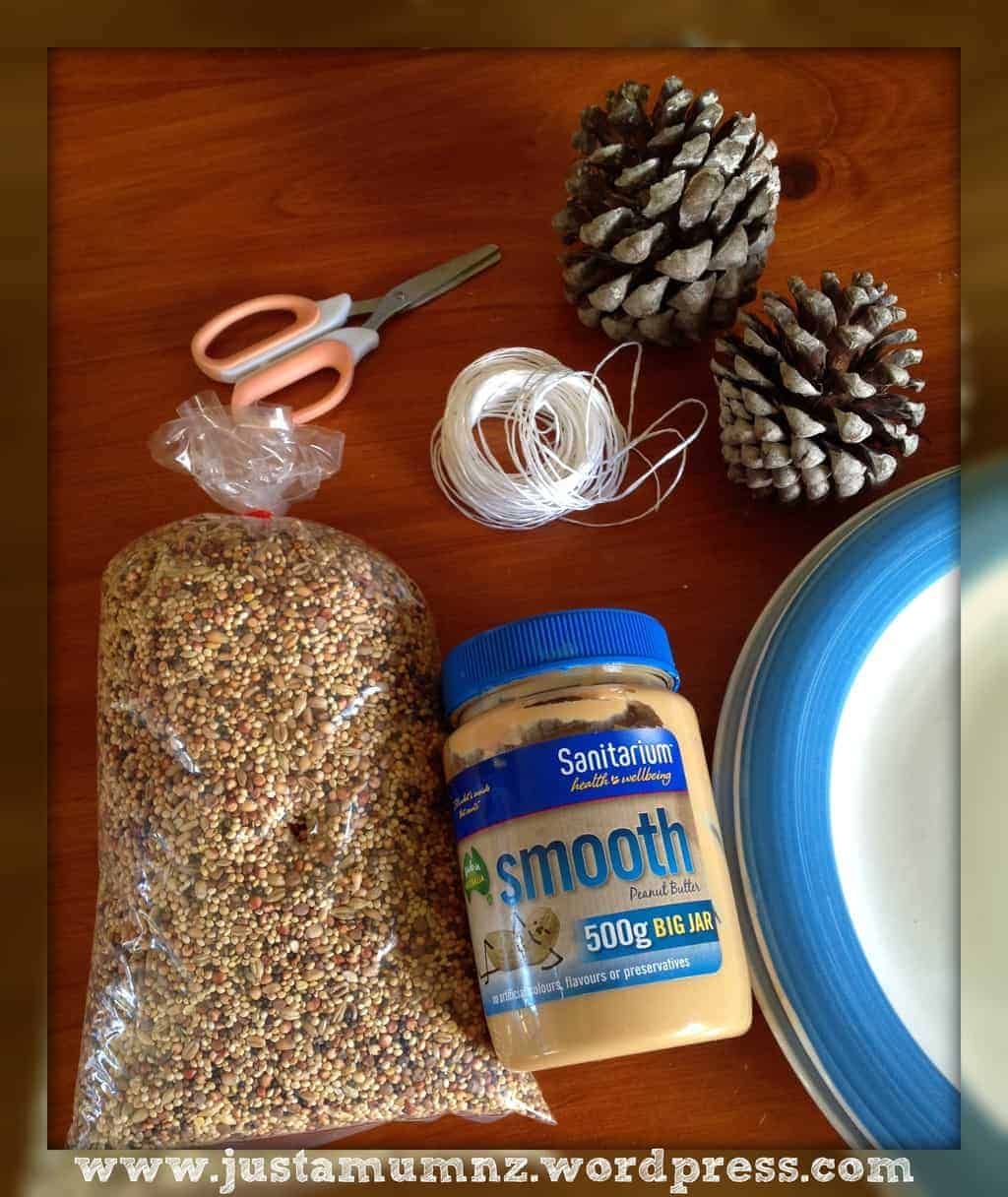 Method
Chose a pinecone that has good openings in the body so you can smoosh lots of peanut butter amongst the gaps.
Tie a string securely around the stem of the pinecone – or if no stem – around the top openings.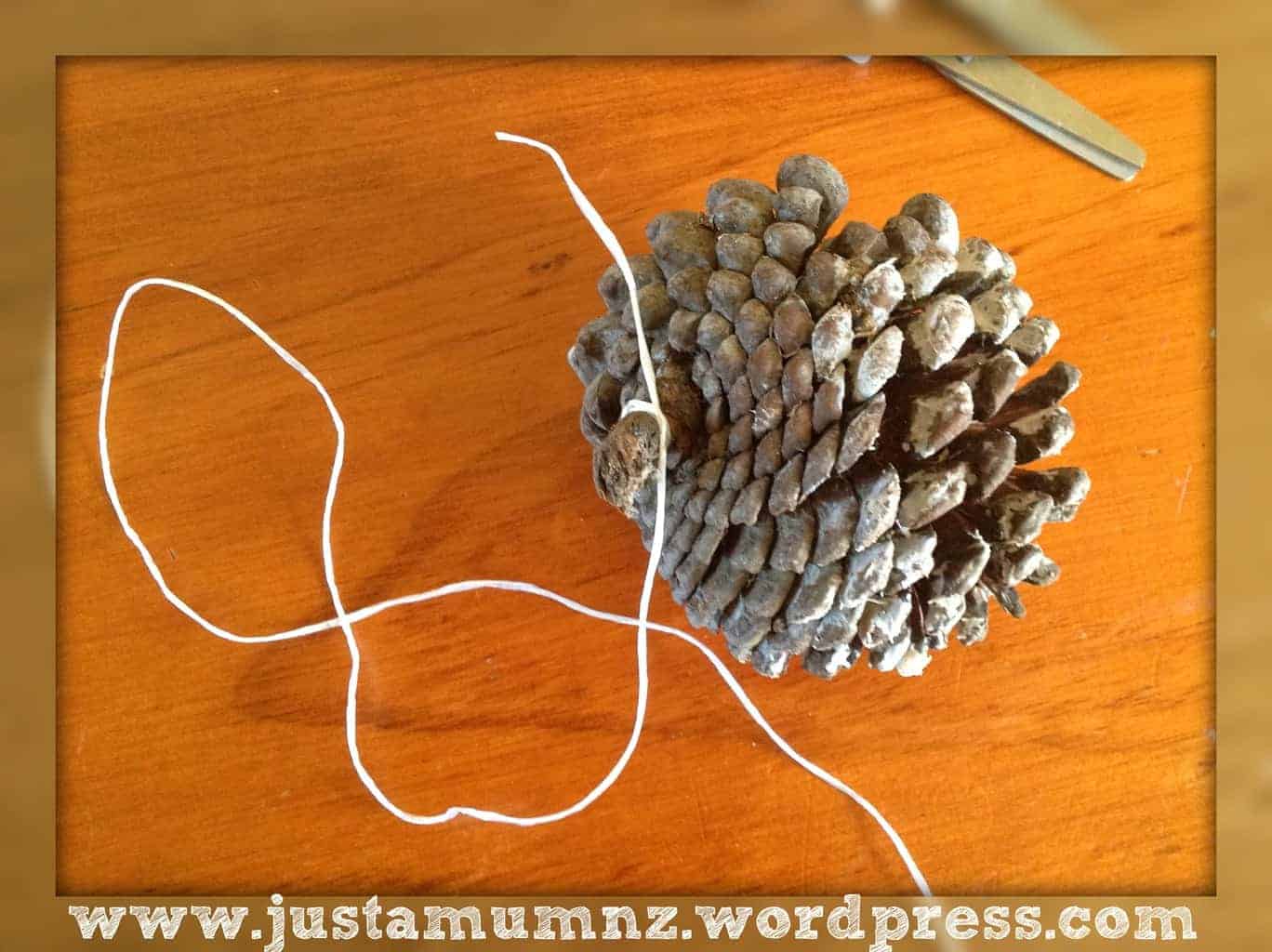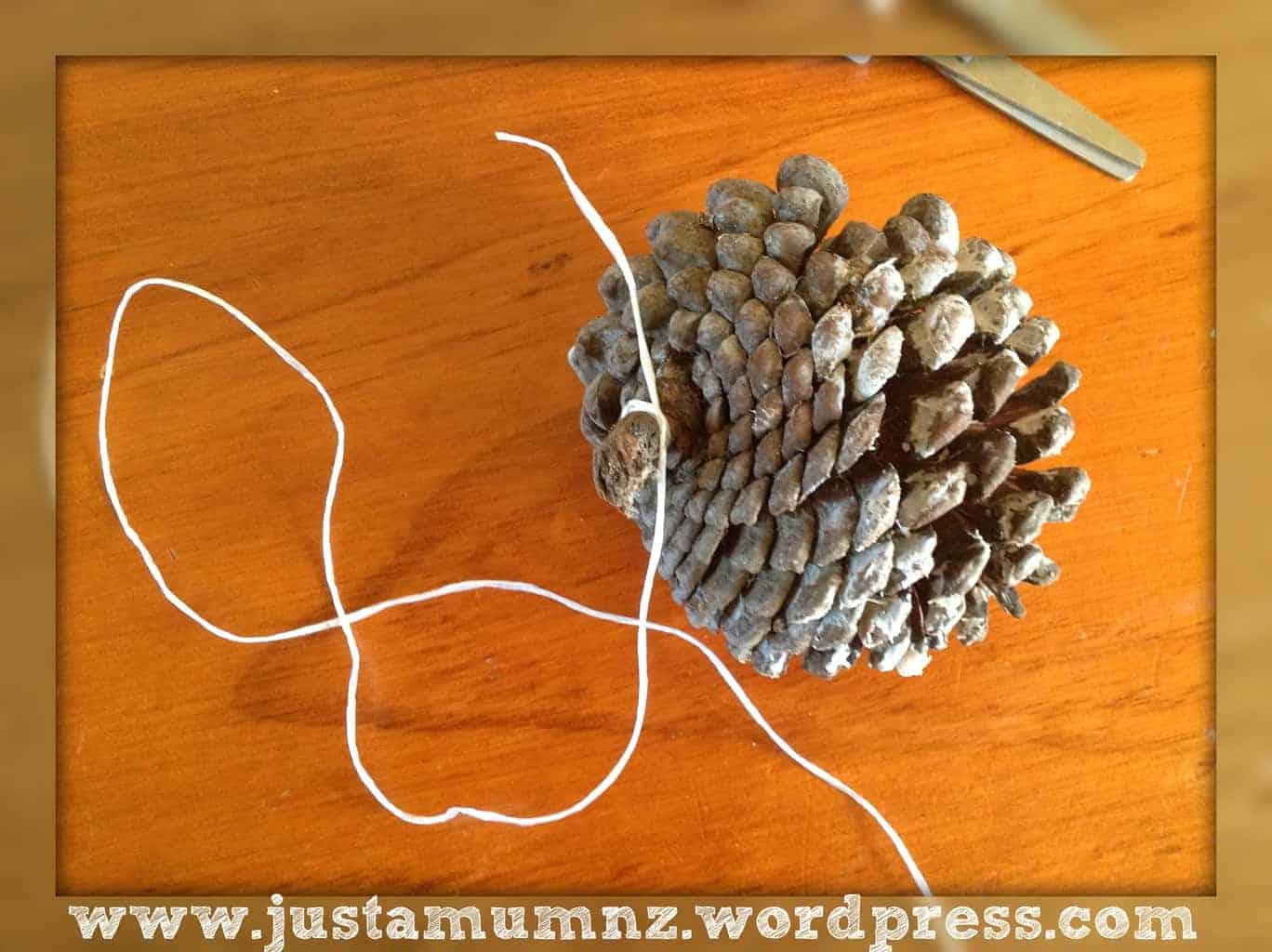 Spread 1/2 to 1 cup of peanut butter onto a plate and half a cup to a cup of birdseed onto another plate, depending on how many you are making.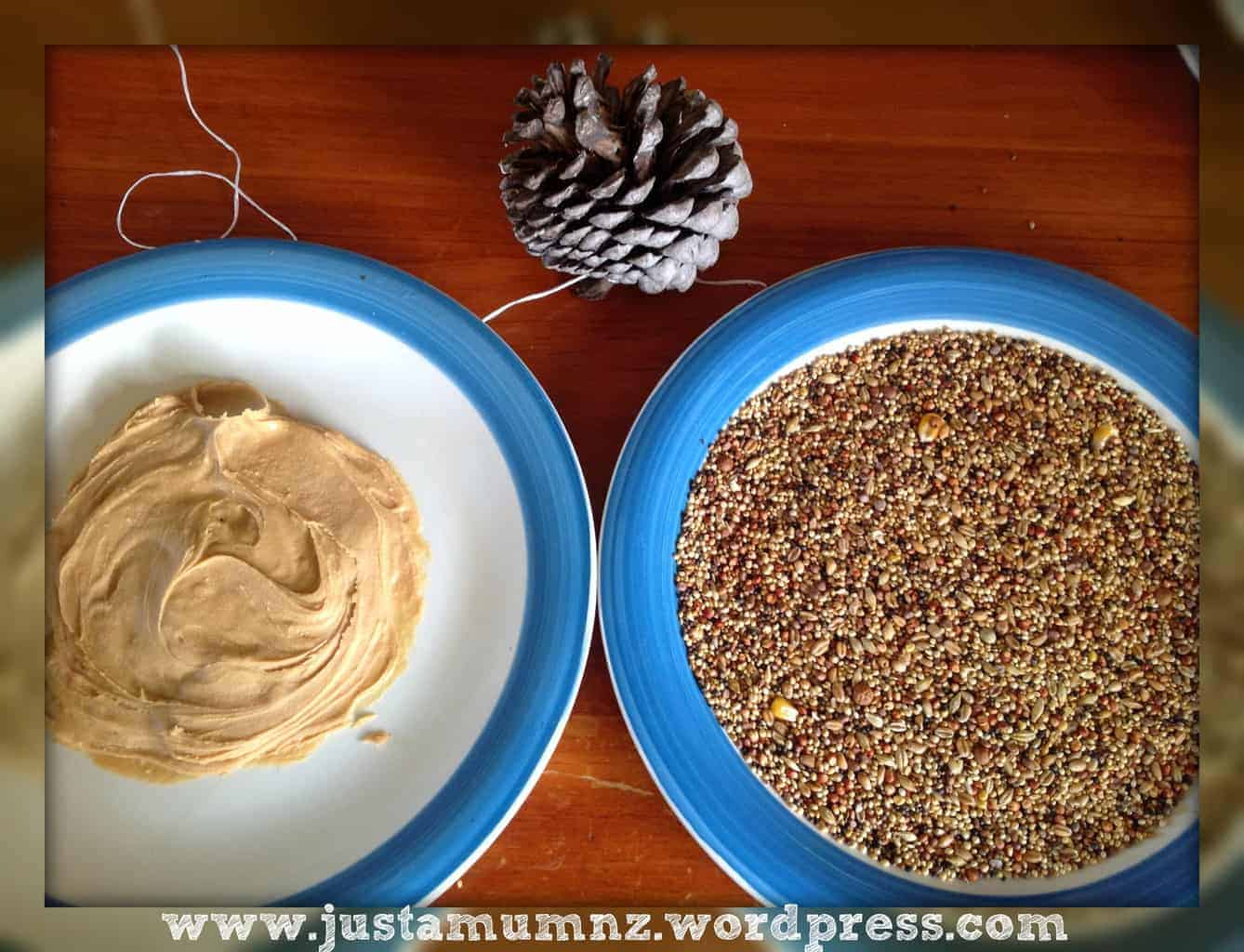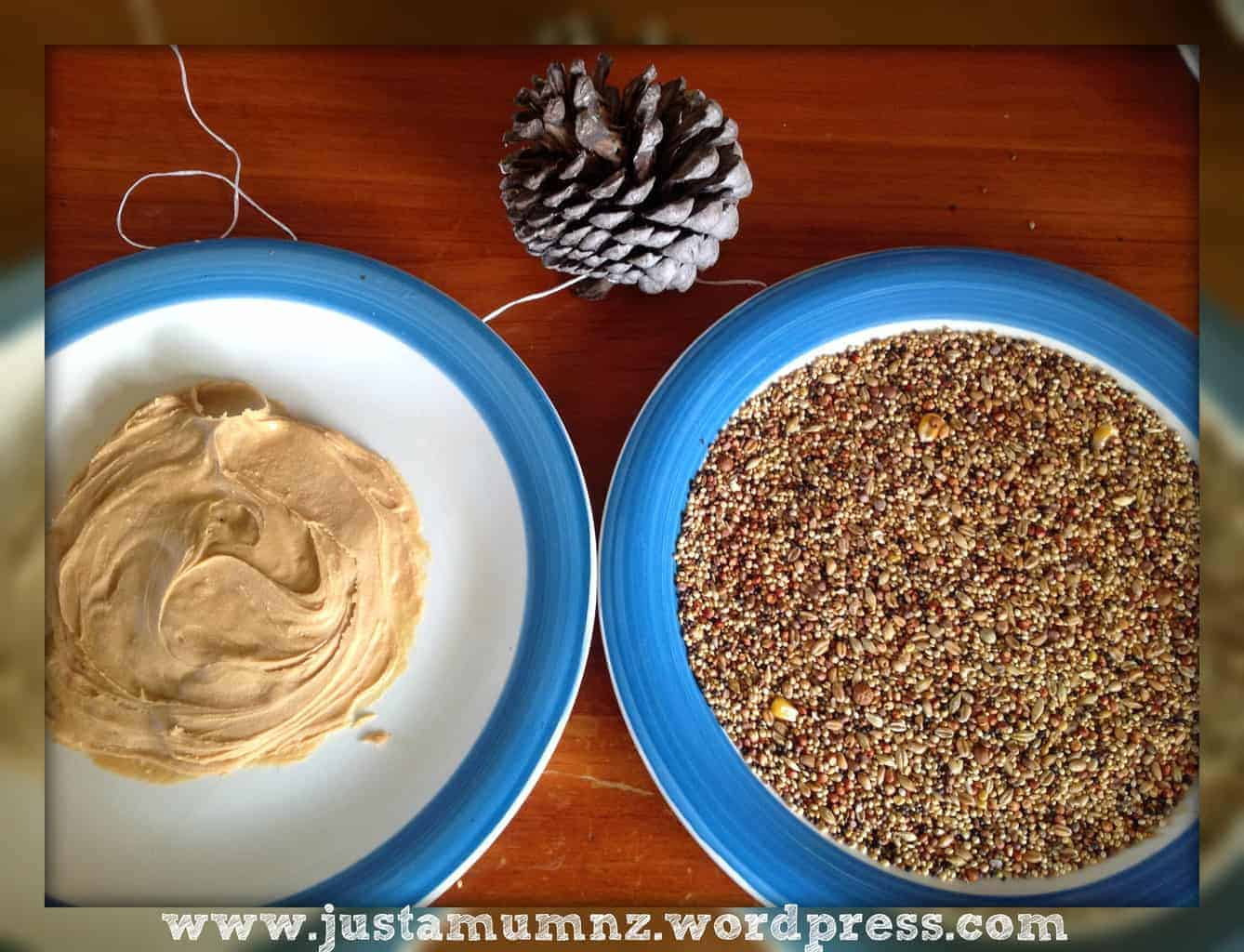 Roll the pinecone in the peanut butter, using your hands to smoosh the peanut butter in the openings.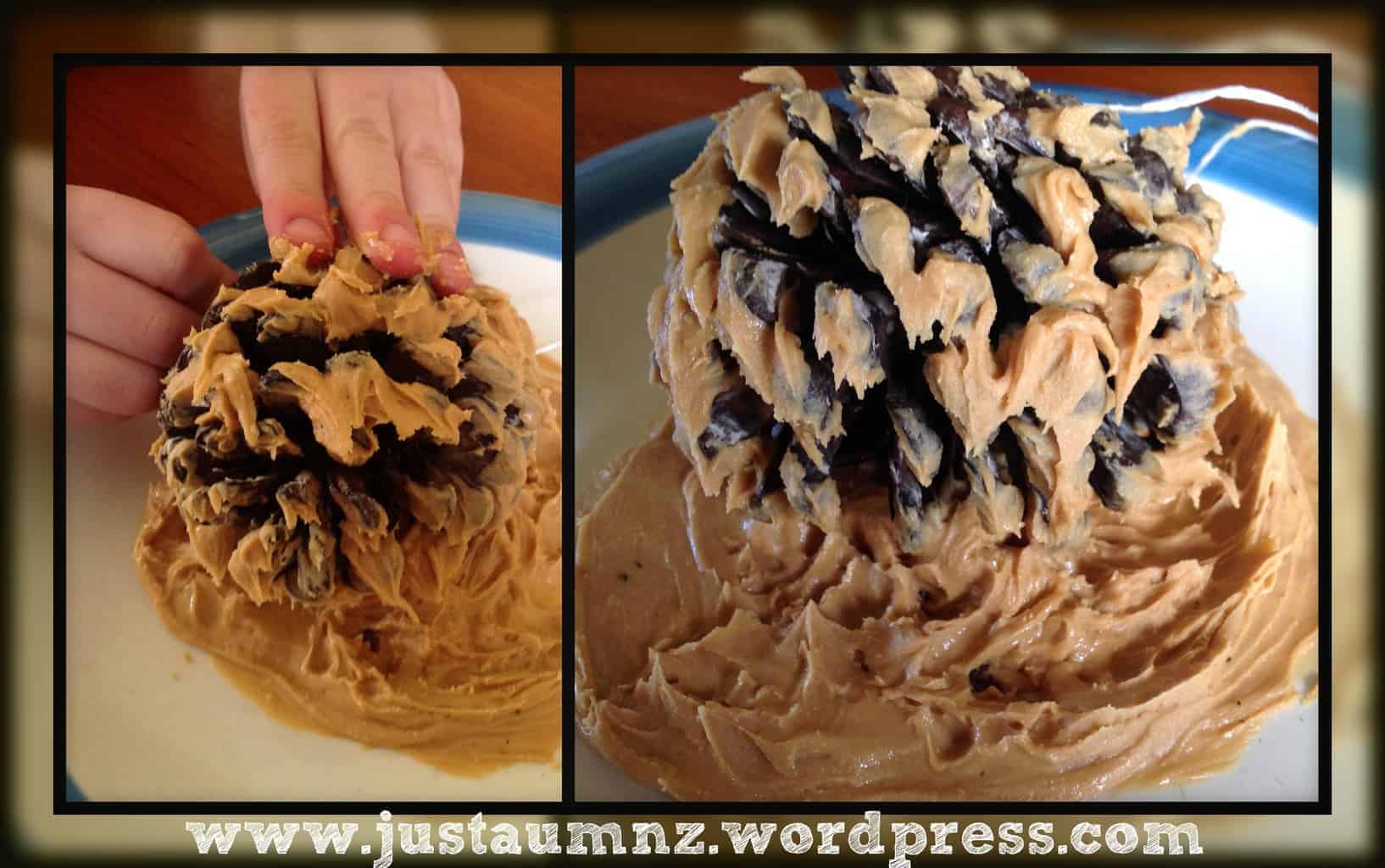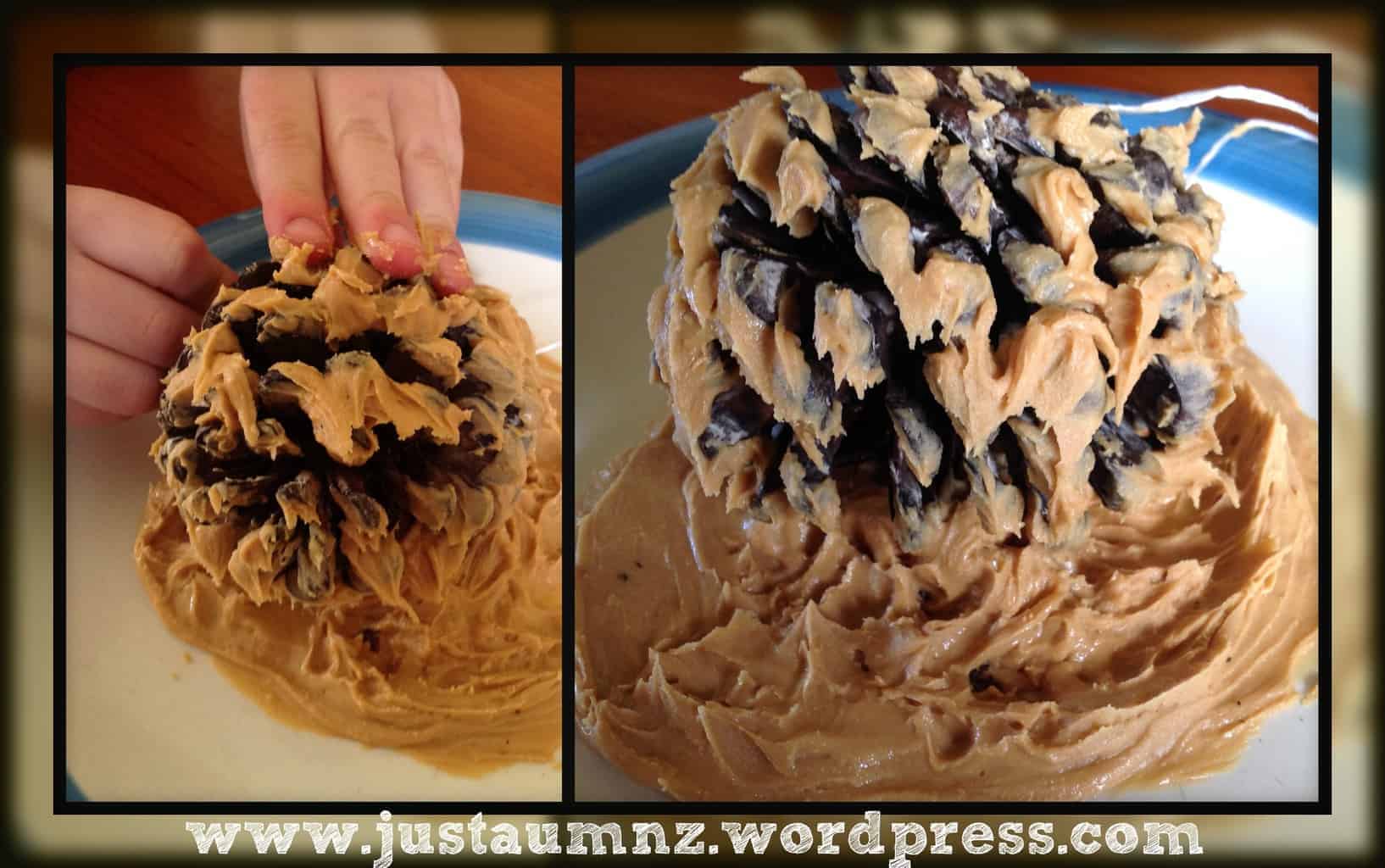 Transfer the pinecone to the birdseed and roll around until completely covered in birdseed.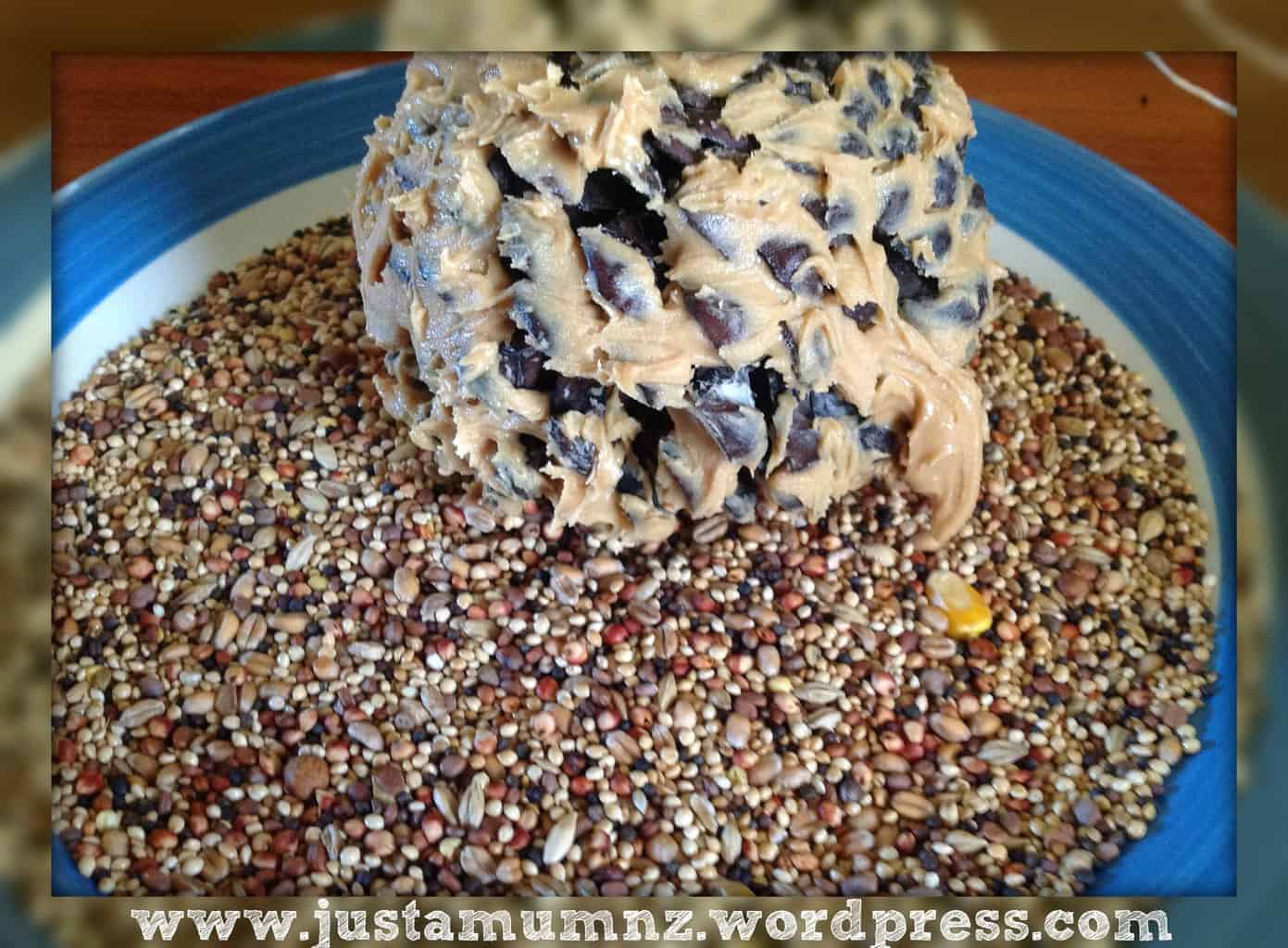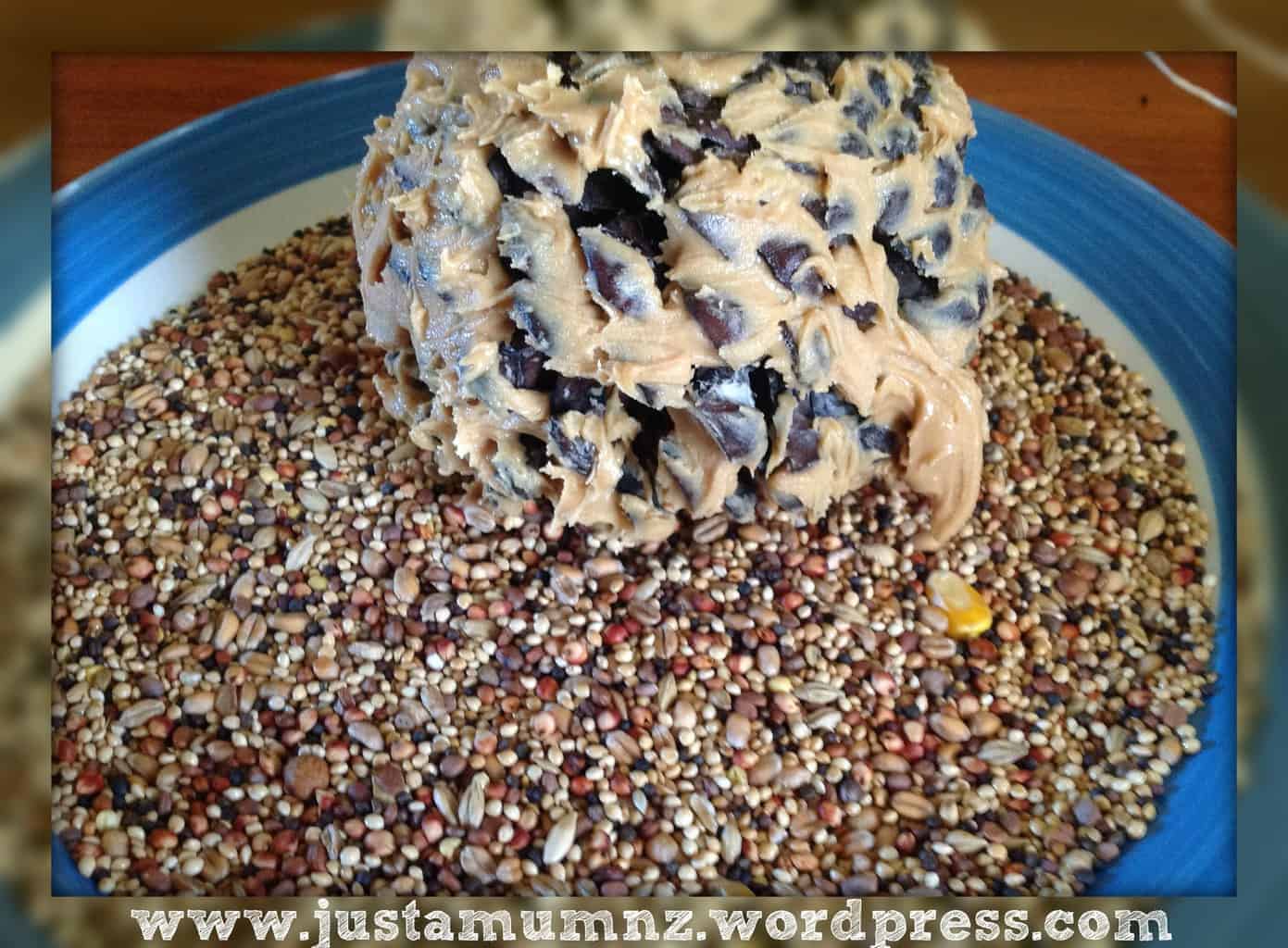 Then ask the kids to put their hands in the air, touch nothing and make their way to the bathroom for a full de-peanutbuttering of their hands! 😉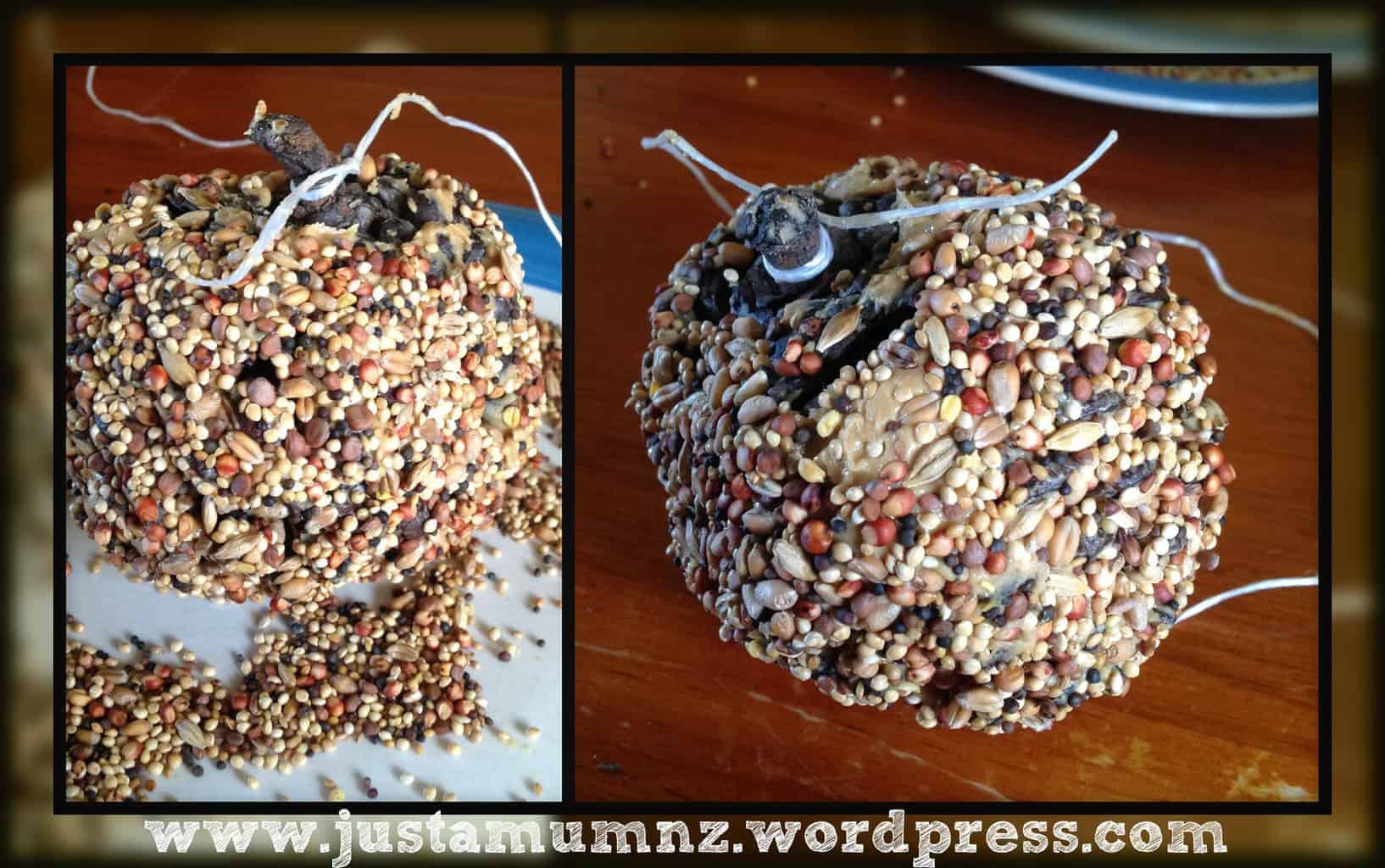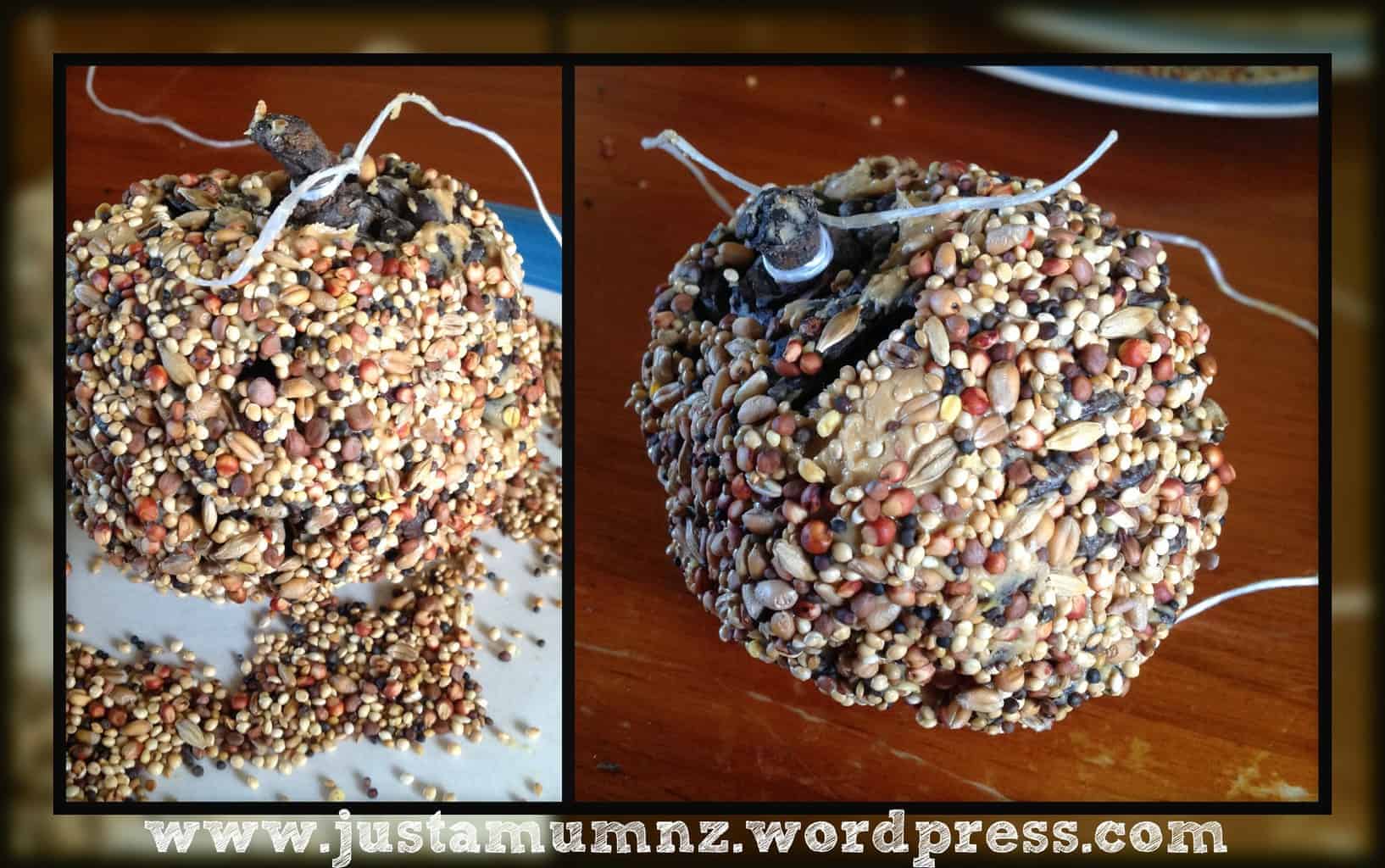 Find a suitable tree and securely tie the pinecone to the tree – choose somewhere the birds often like to come and ensure that you keep any cats away if you want the birds to survive their dinner!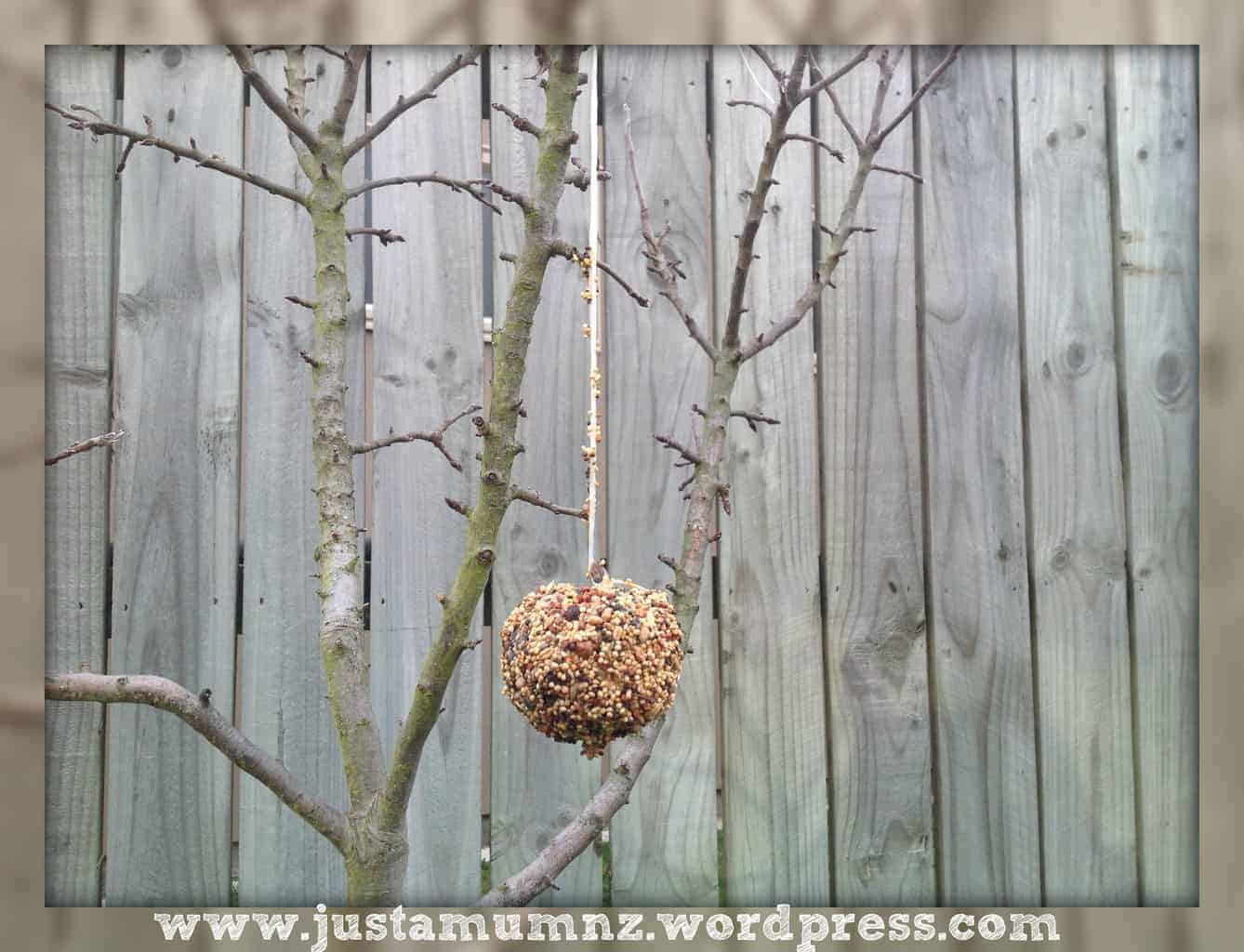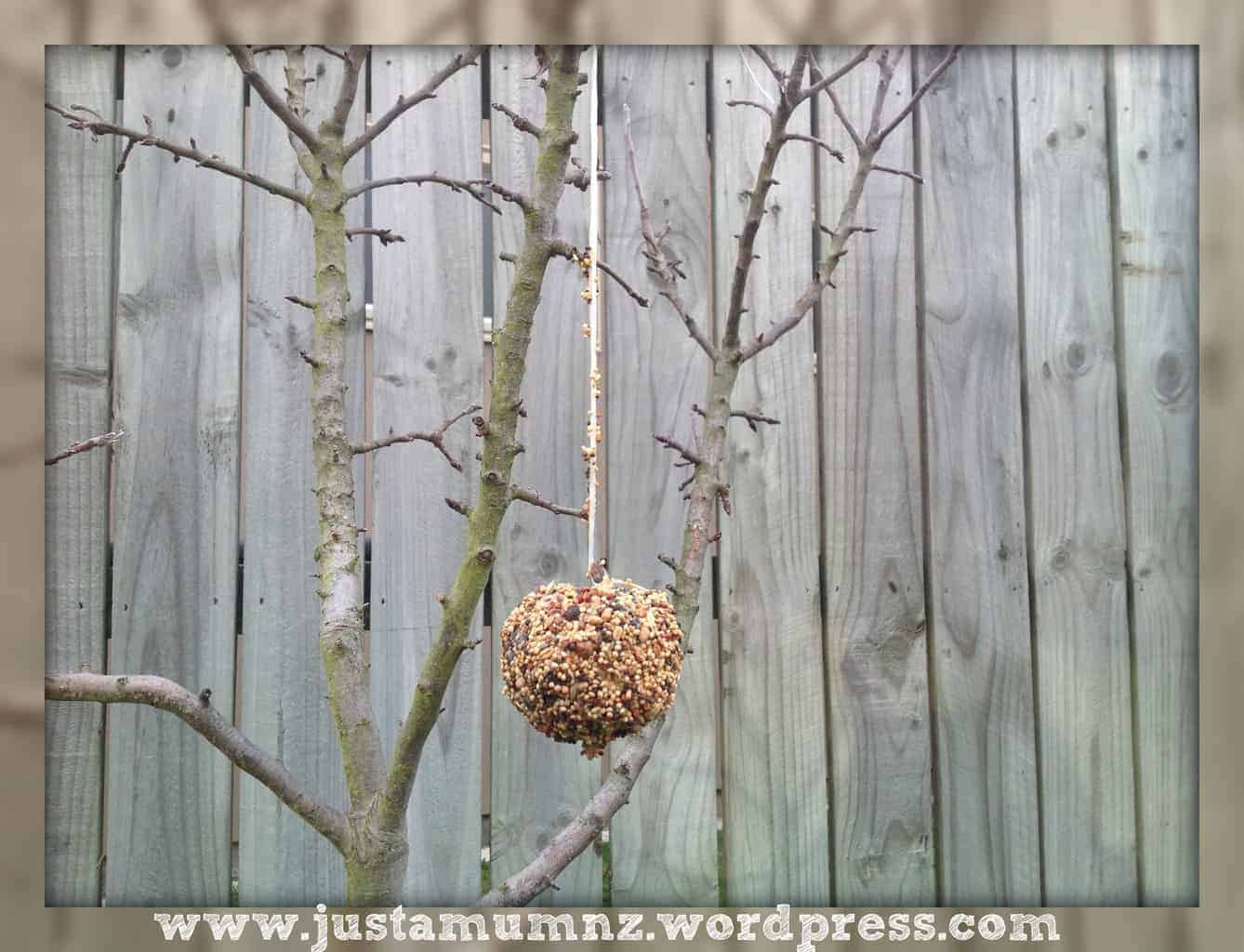 Then sit back and watch! Depending on the season it may take some time for the birds to come but this is a lovely treat for them during Autumn and Winter.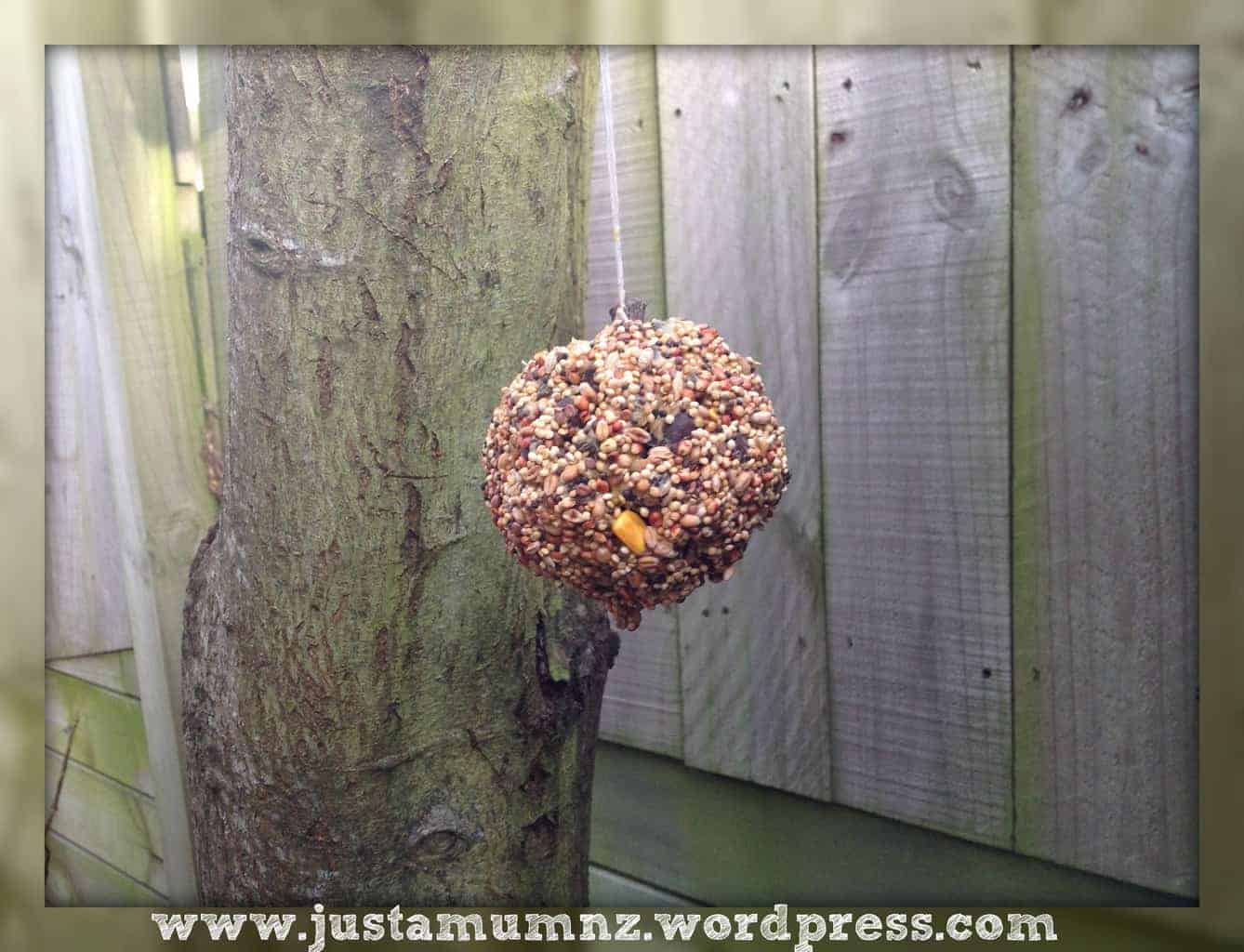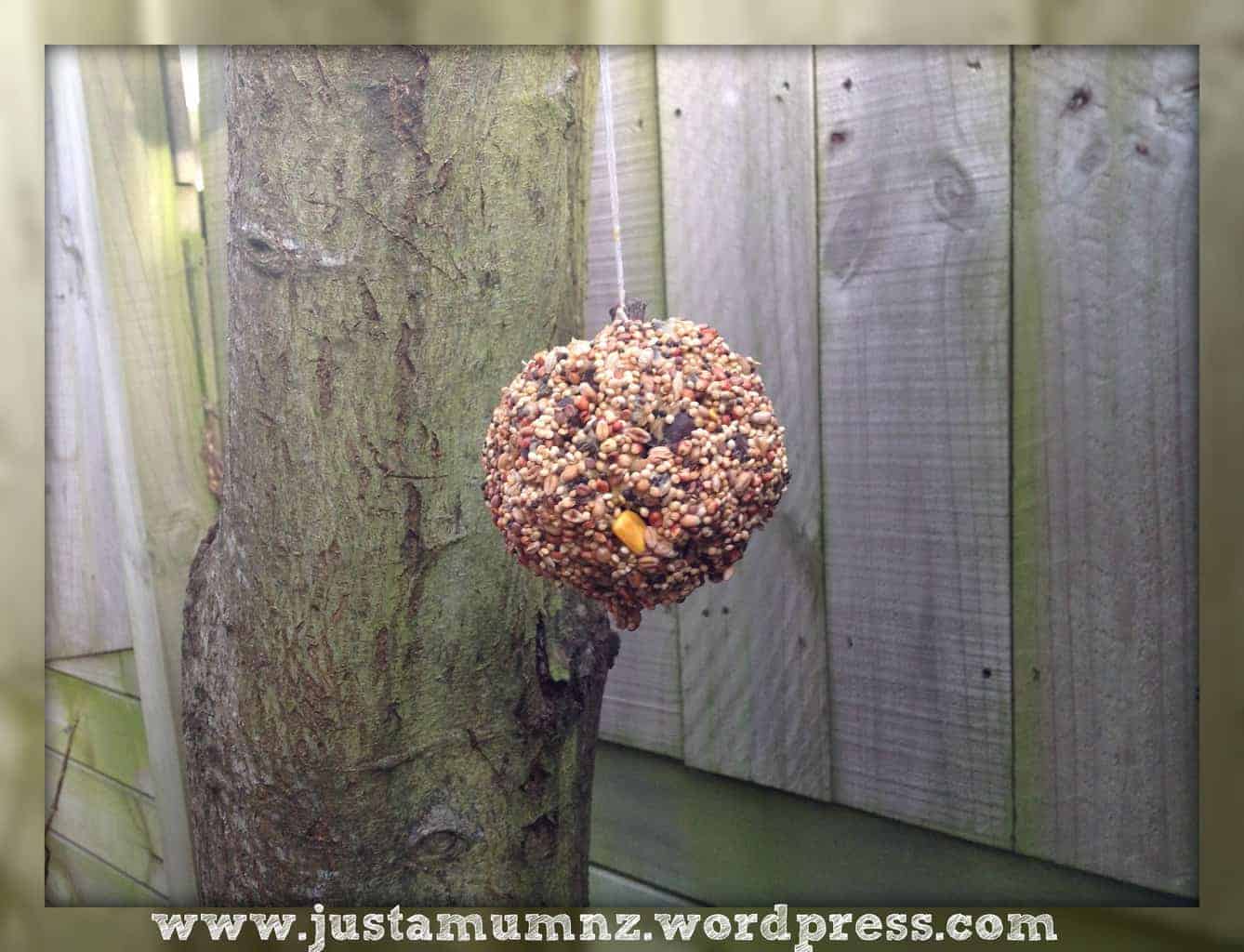 Thanks for checking out this easy kids activity, let me know if you try it and see if you can get a photo of a bird having a snack – we will keep an eye out on ours for the next few days too.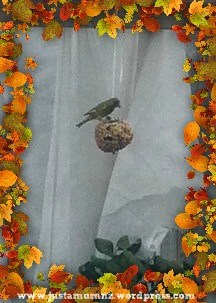 Finally got a picture of a wee bird enjoying the pinecone – not clear but you get the idea! 🙂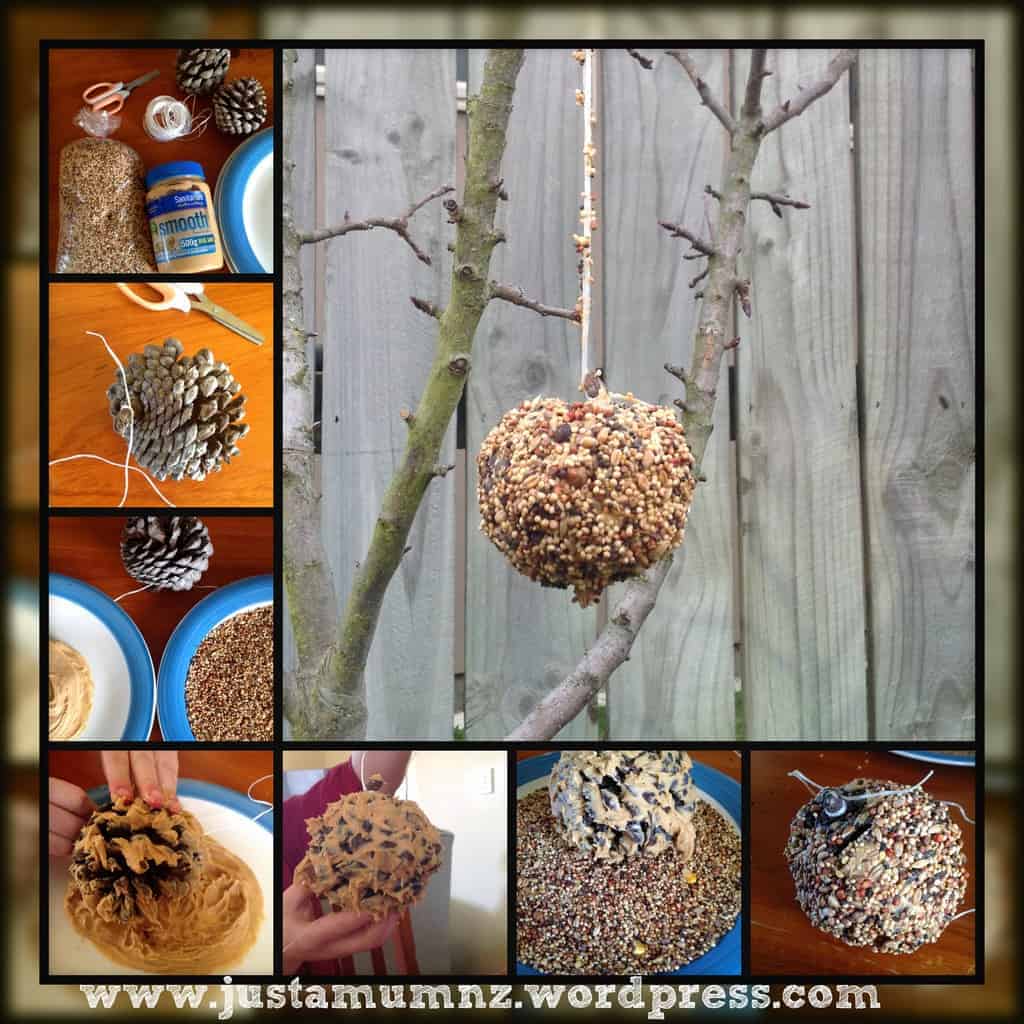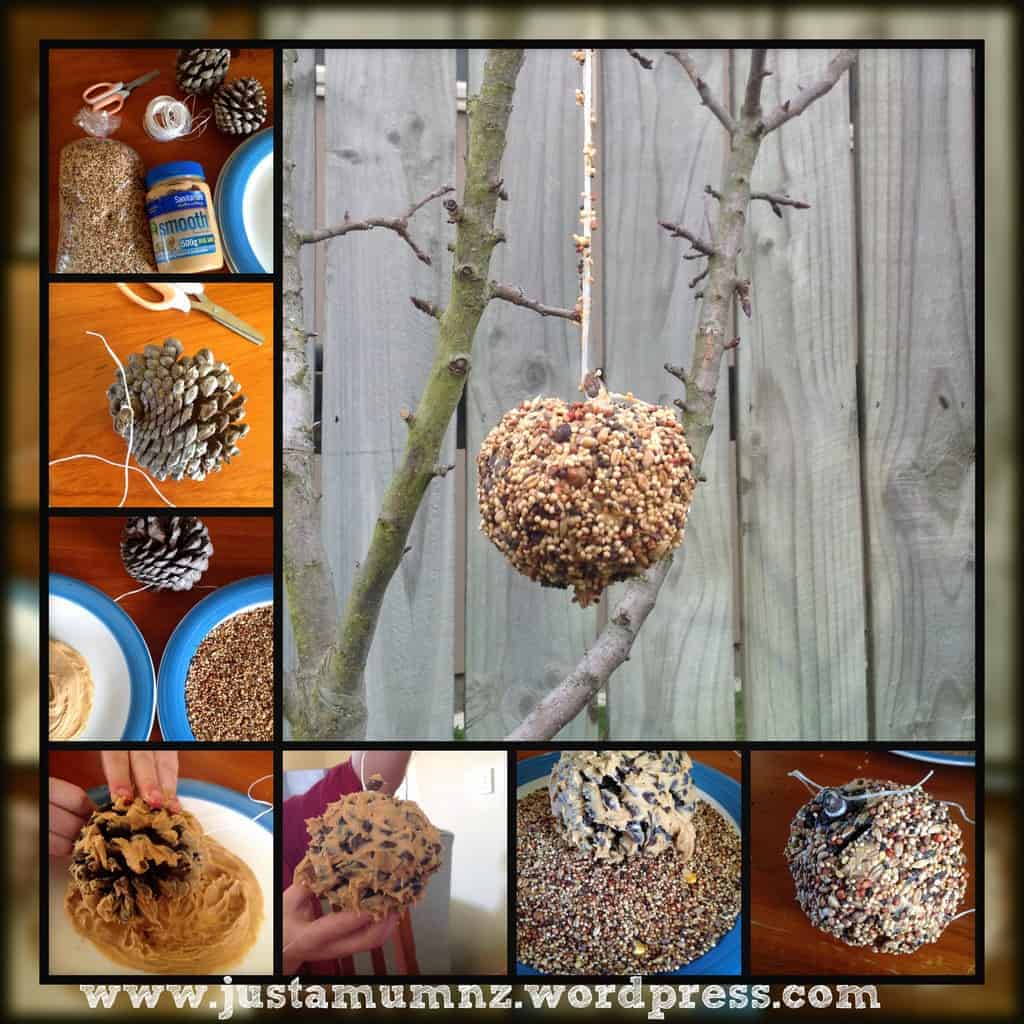 You can follow me on Facebook or Twitter or follow this blog by registering your email above left.
Hug your kids today.
Anna 🙂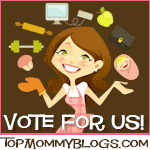 <<<<See this picture above left – please click on it to register your vote for me – its as simple as that 🙂