Delicious light and soft Lemon Coconut Biscuits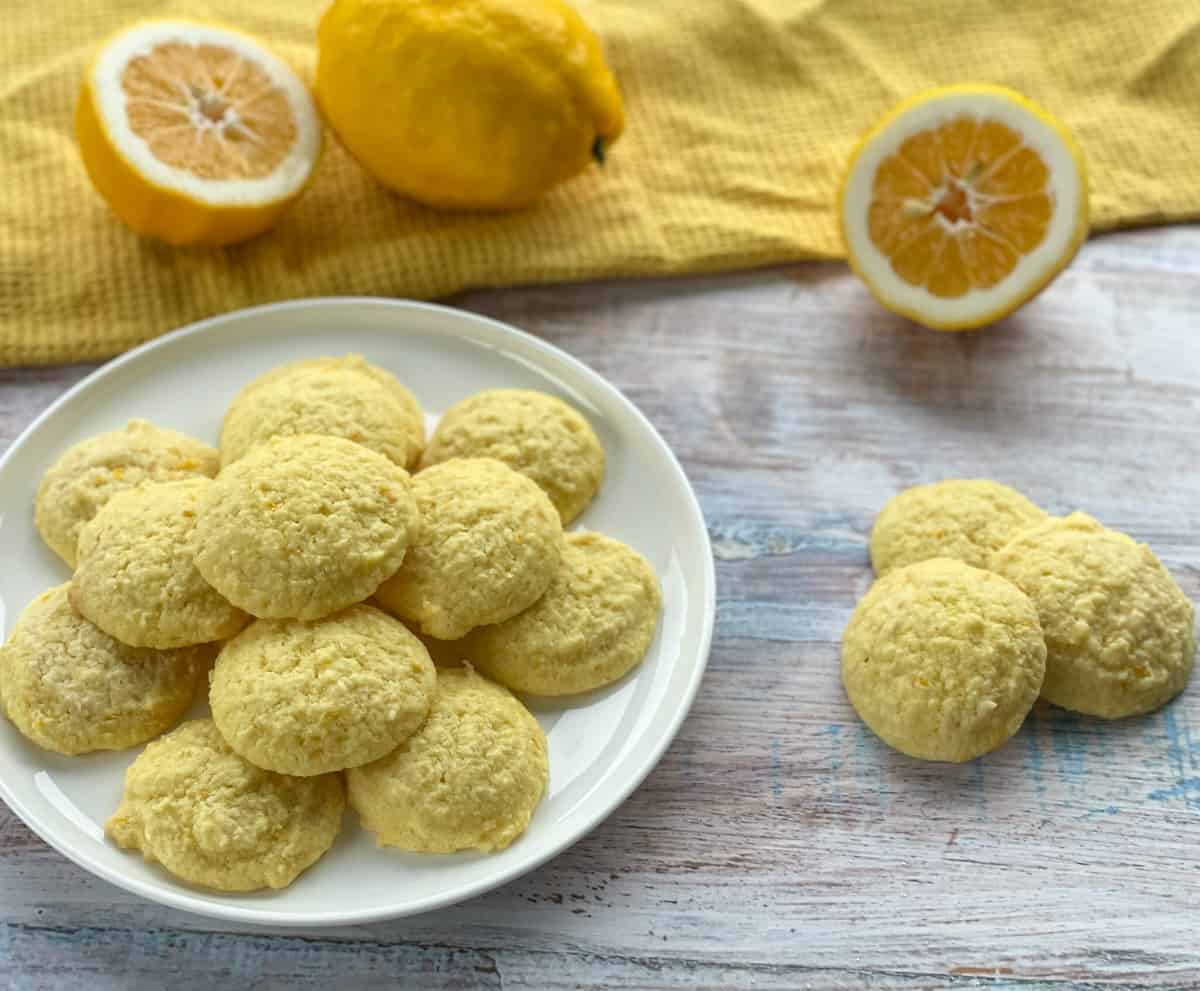 The ingredients for this post have been kindly provided by Countdown Supermarkets as Brand Ambassador, all opinions are my own.
Here I am again sharing a delicious lemon recipe since I know everyone loves them so much and again I have a plentiful supply.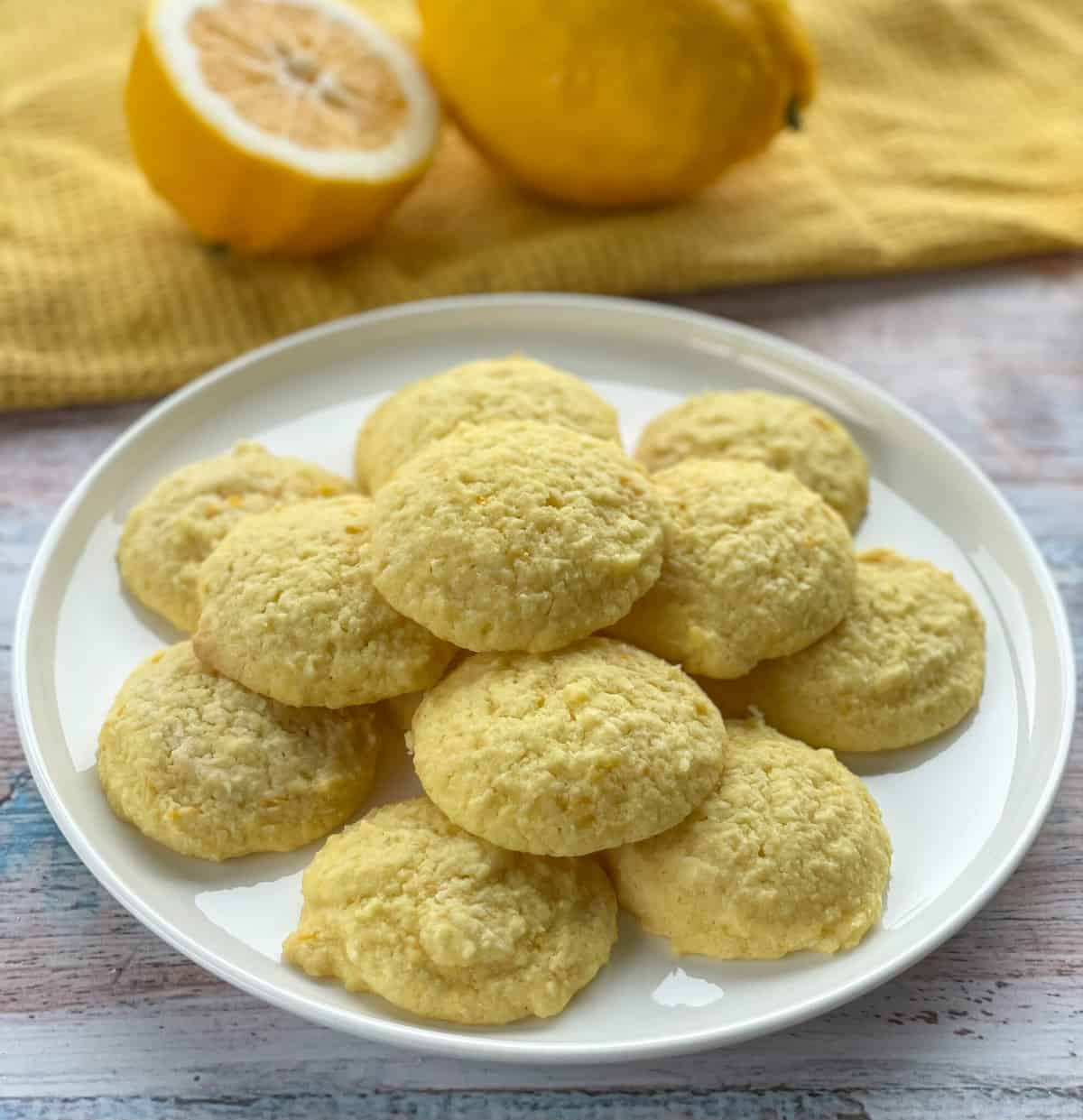 I have several variations of lemon biscuit recipes I will be sharing, this one is lovely and simple for those that like the combination of lemon and coconut together. Many of you love my Lemon & Coconut Slice (which is basically a lemon coconut brownie) so this should be another treat.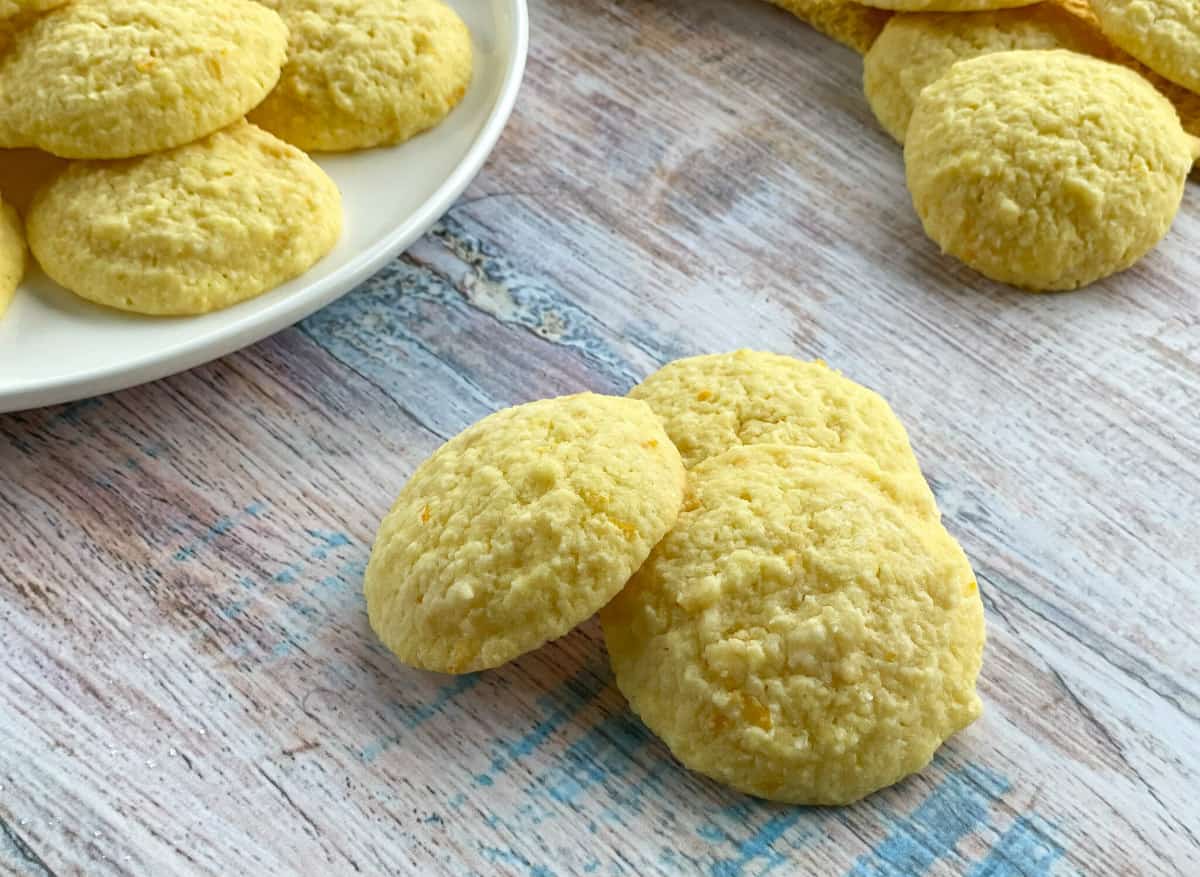 The flavours of this are subtle, it is a great balance of lemon and coconut where neither outweighs the other. For those of you that prefer a more powerful hit of lemon I will include suggestions in my recipe below.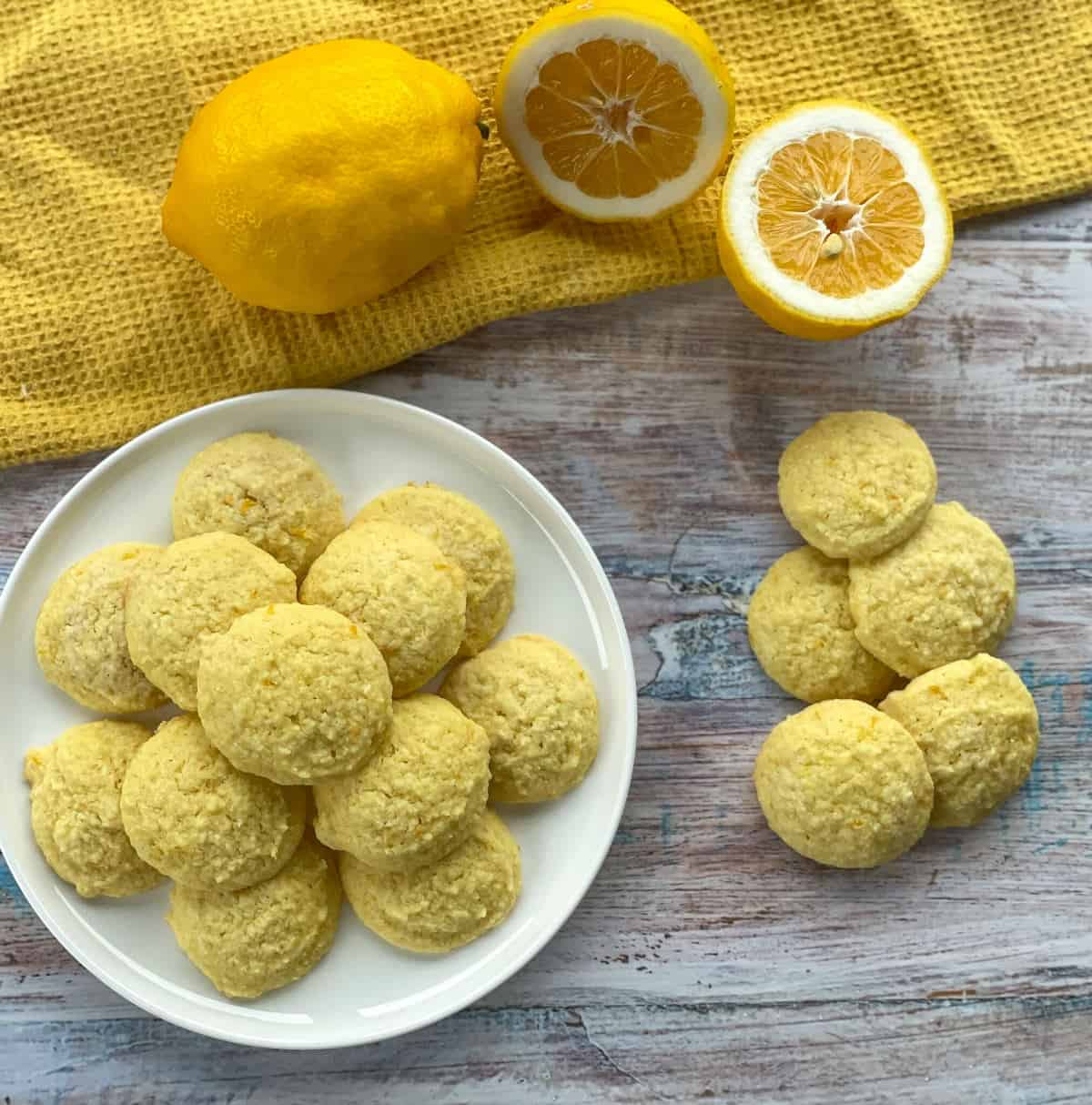 Using pantry basics, I prefer to make this using my food mixer, it creams the butter and sugar so well, but for those that do not have one a strong arm and a whisk will get you there!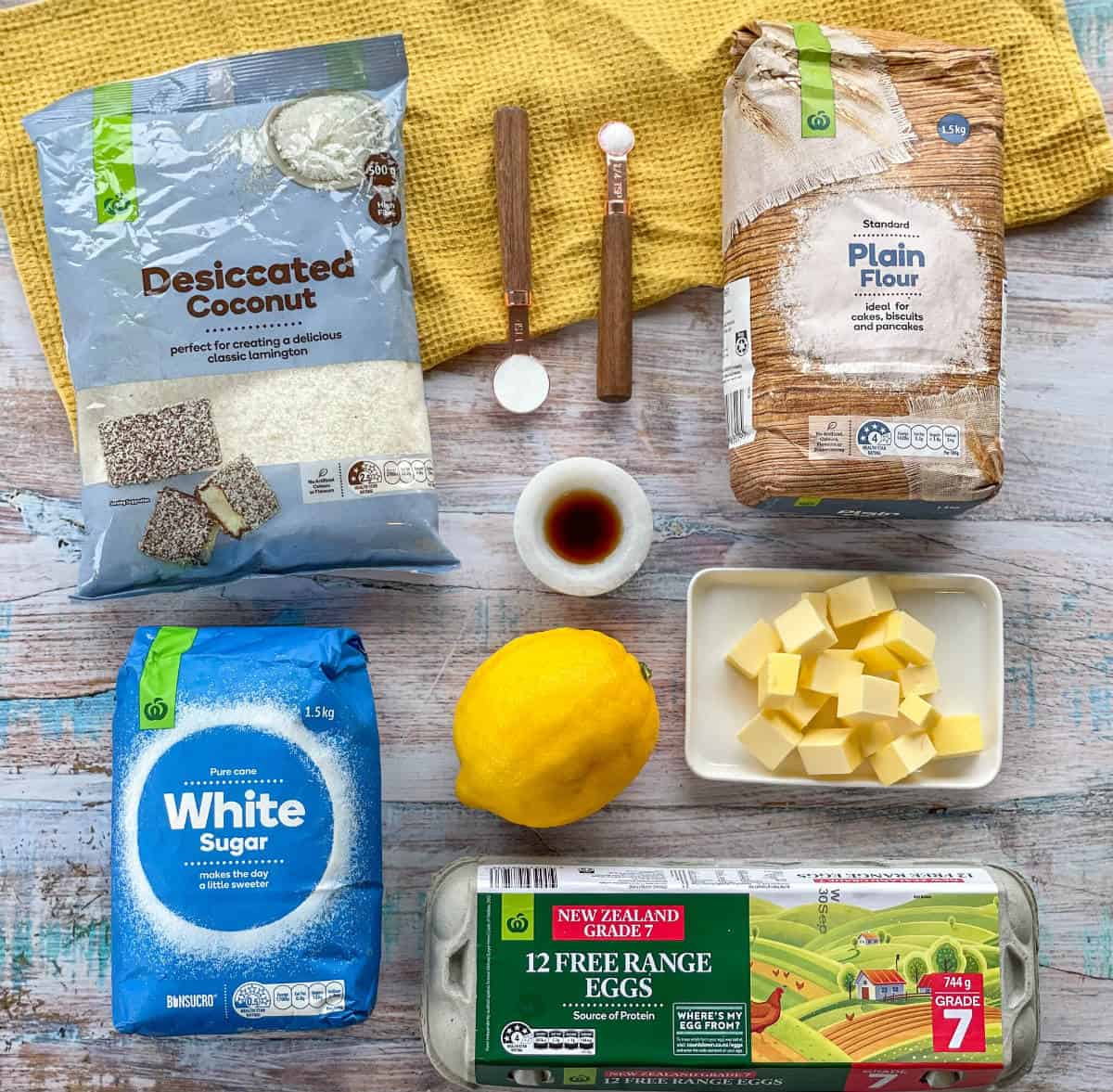 The ingredients are as follows
Butter

Sugar

Lemon Zest

Egg

Vanilla

Lemon Juice

Baking Powder

Salt

Flour

Coconut

Yellow Food Colouring (Optional)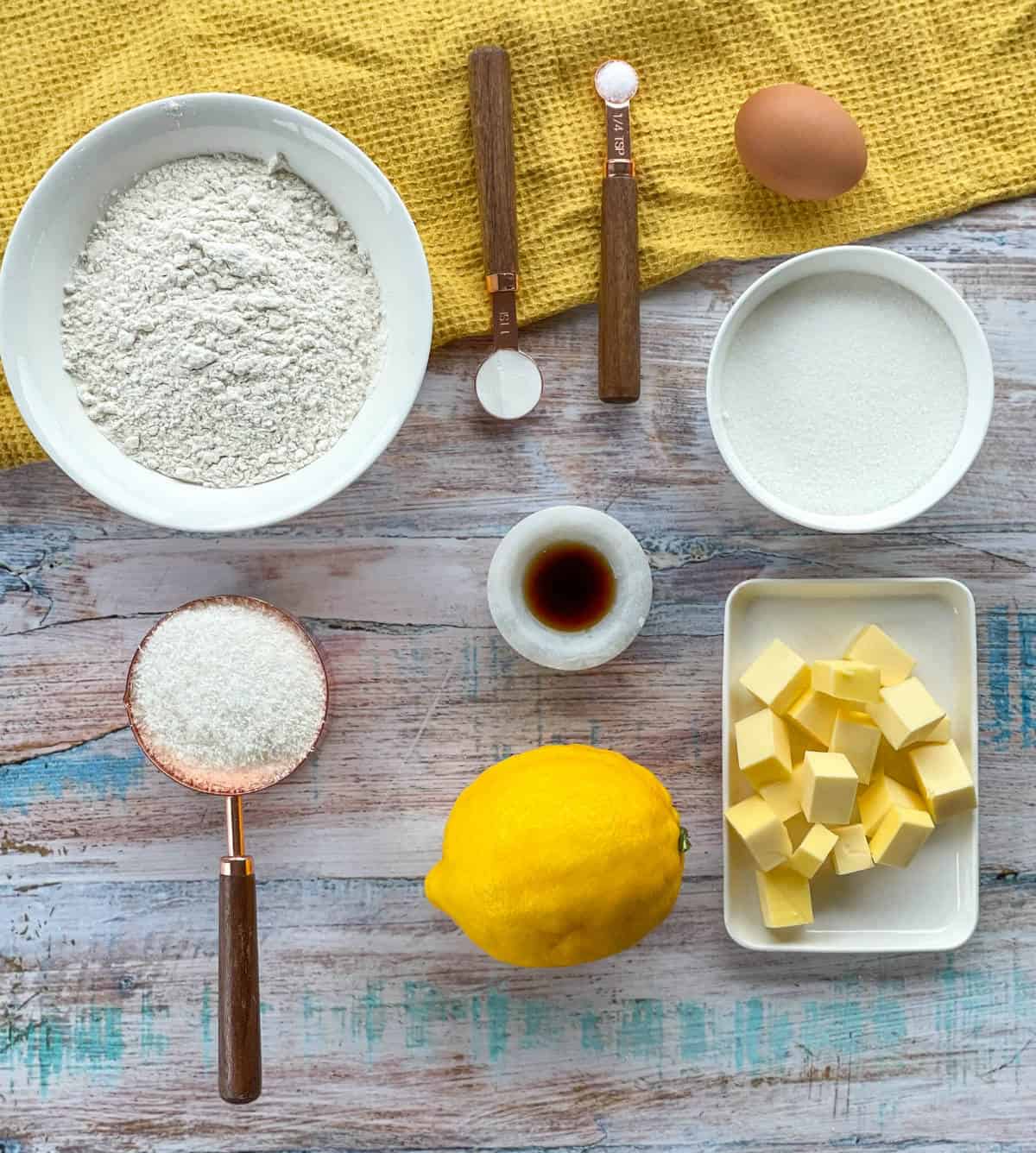 To make these is so easy!
I like to use the zest of a whole lemon, at least a couple of table spoons, if you prefer it more lemony add extra, most of the flavour comes from the zest.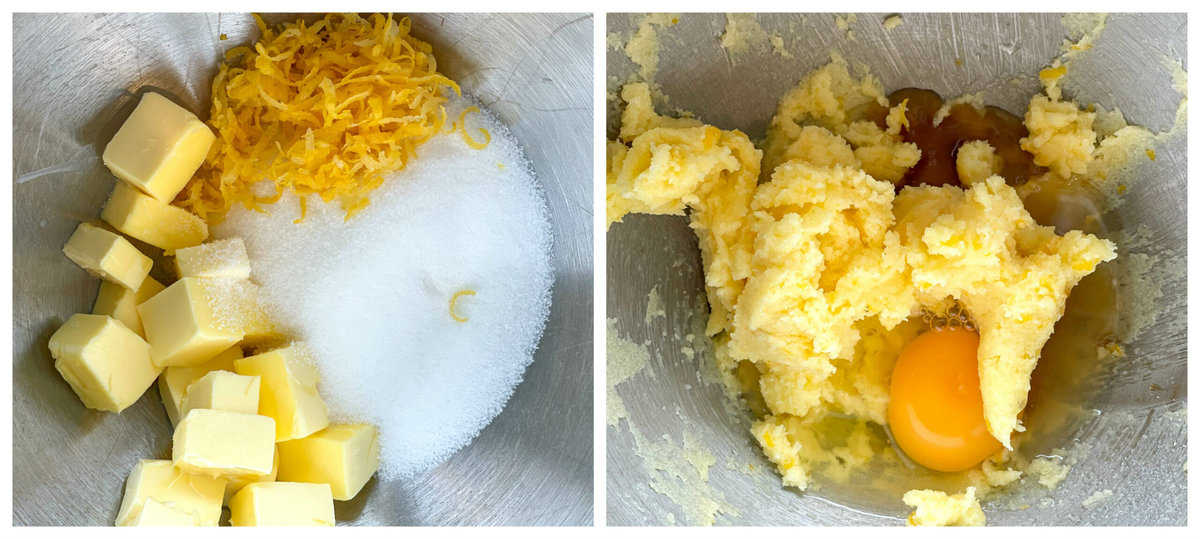 I always add my lemon zest to either sugar or butter, to infuse the flavours, so that is the first step, creaming together the butter, sugar and lemon zest until pale and creamy
Then I add the wet ingredients with the salt and beat well to combine. Finally I slowly stir through the flour, baking powder and coconut.
Lemon baking is not always the signature yellow we would like to see so my trick is that I often add a little dash of yellow food colouring. It is not needed for anything other than looks so is totally optional. I use gel colouring, of which you only need a tiny speck blended through for a hint more lemon colouring.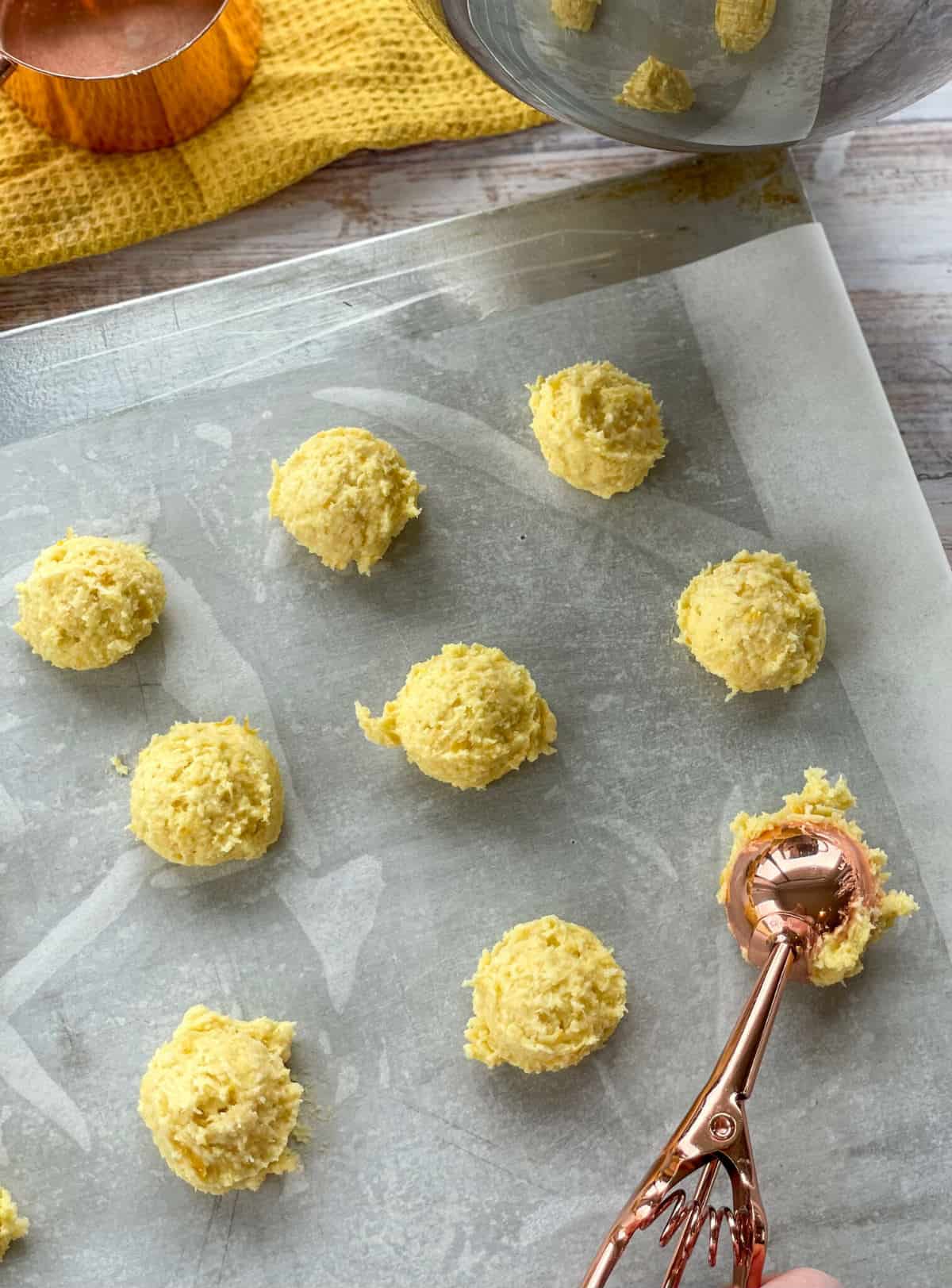 I have used my cookie scoop to create even sized amounts of dough on the tray, this is a soft dough so if you prefer you can use two spoons to scoop and scrape small dollops of dough.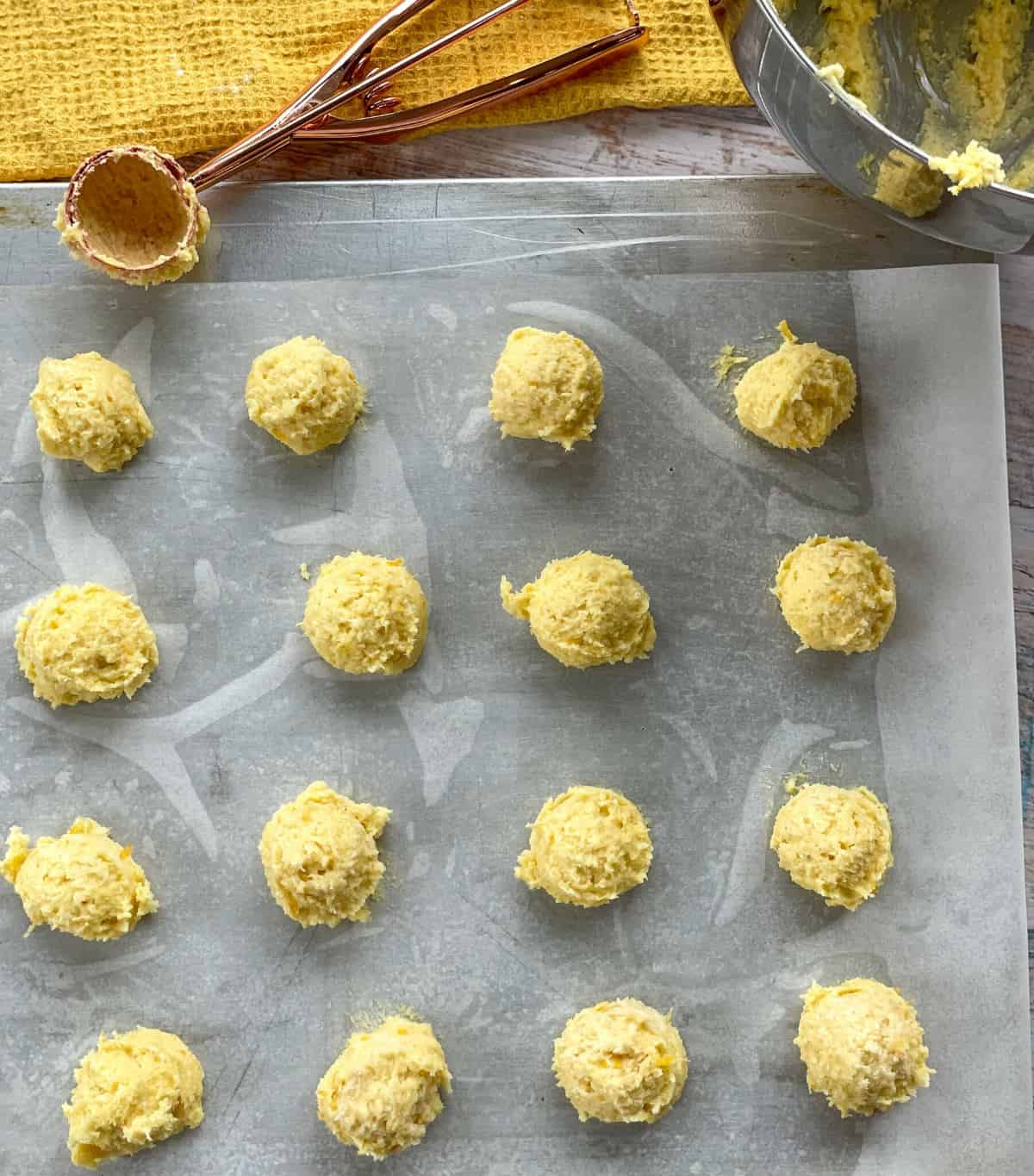 Sometimes I like to roll these into white sugar to create a crisper pretty finish, you can even roll in lemon zest and sugar if you prefer more of a lemon hit, but this is up to you.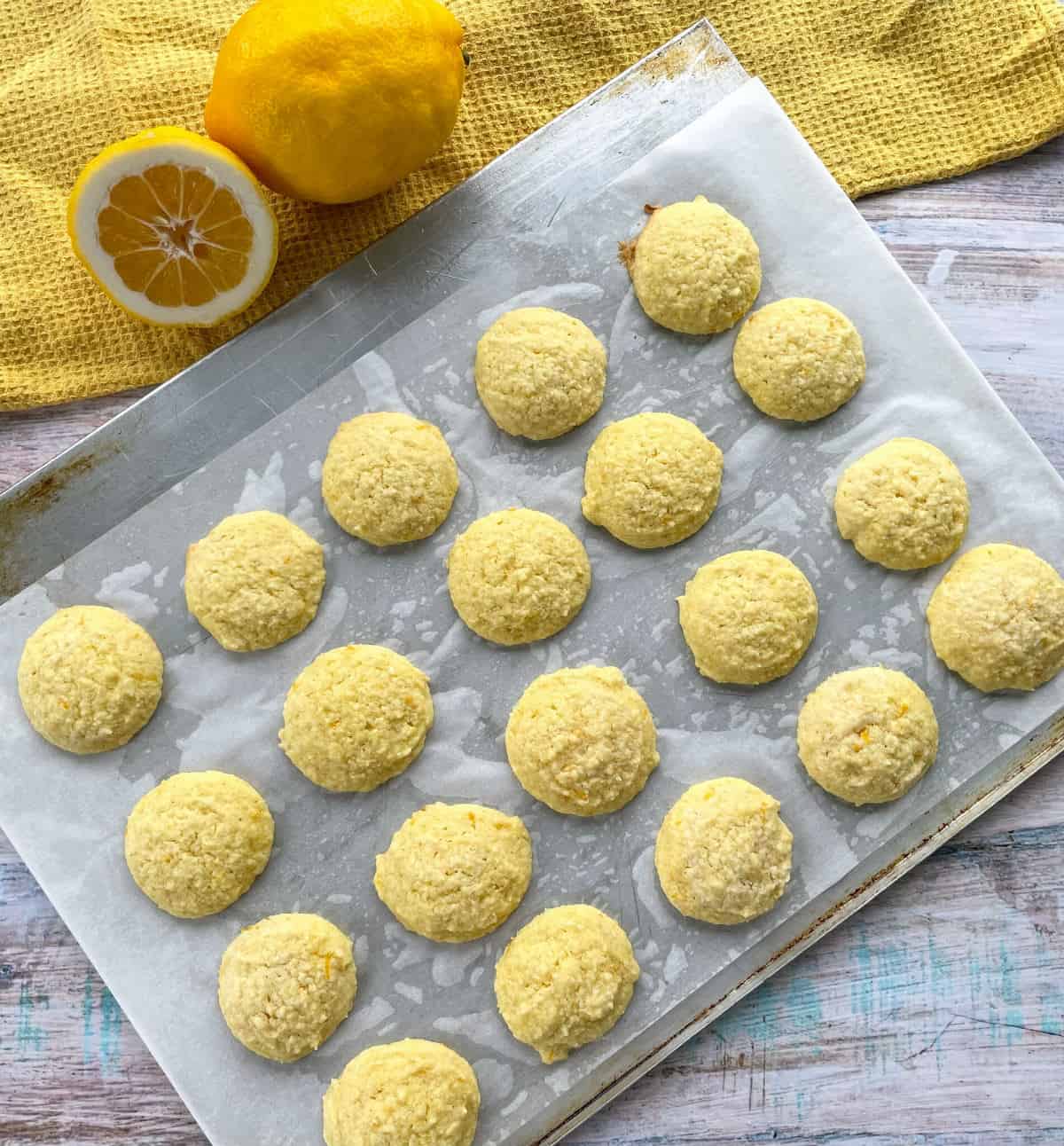 Then we bake! These are a lovely soft cookie, you can cook it a little longer if you wish it to be crunchier, but I find cooking until the edges just turn the slightest hint of golden is perfect.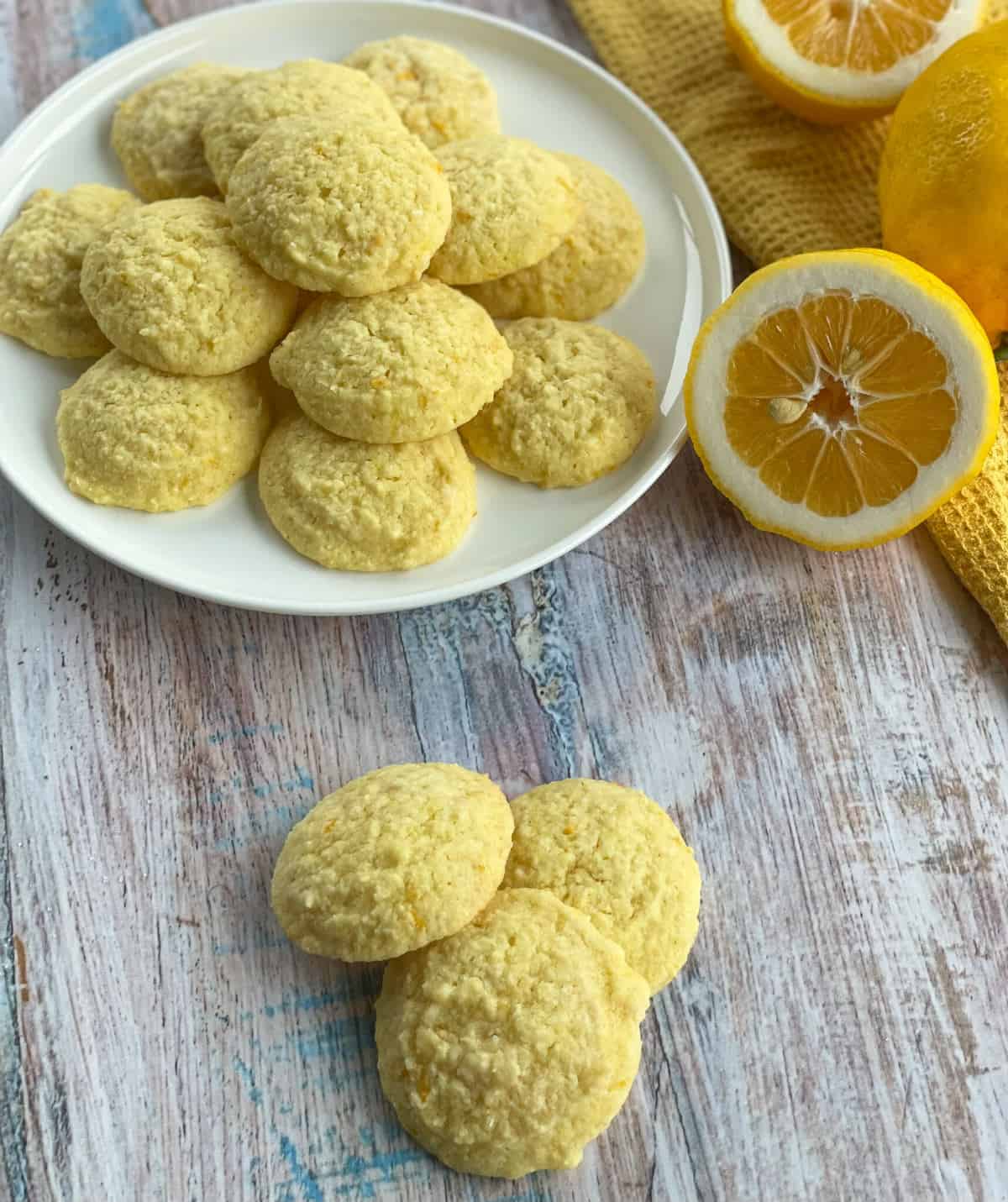 I hope you love this recipe for Lemon Coconut Biscuits.
It is as easy as that! Be sure to let me know what you think in the comments below when you make them.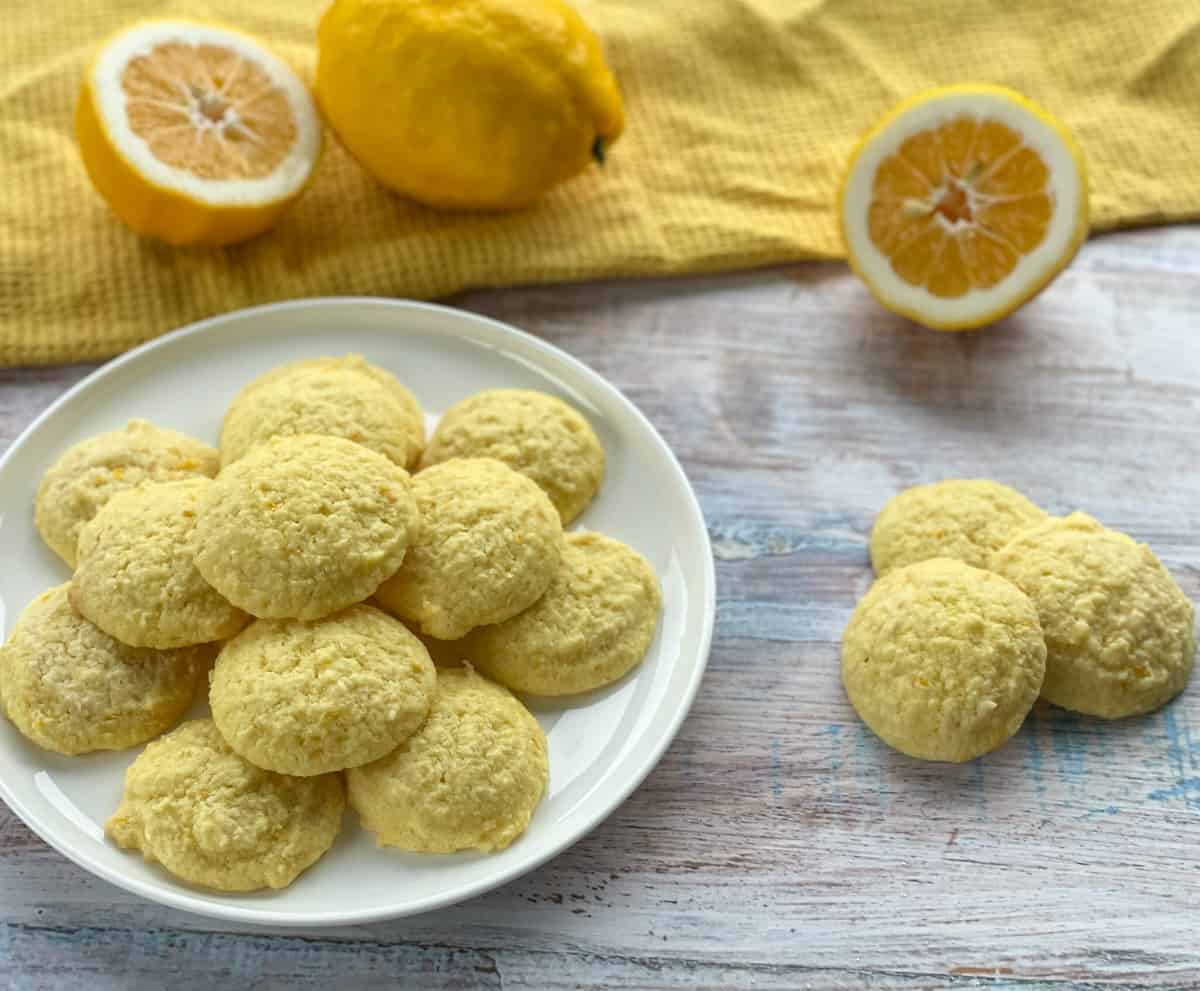 Thank you so much for stopping by to check out my latest recipes on my blog. If you are not already, be sure to follow me on Facebook or Instagram for more deliciousness, and you can register your email in the subscription box below to receive all my recipes as I publish them.
Happy Baking!
Anna
Pin It! Pinterest