A delicious easy to make recipe for Pecan Caramel Slice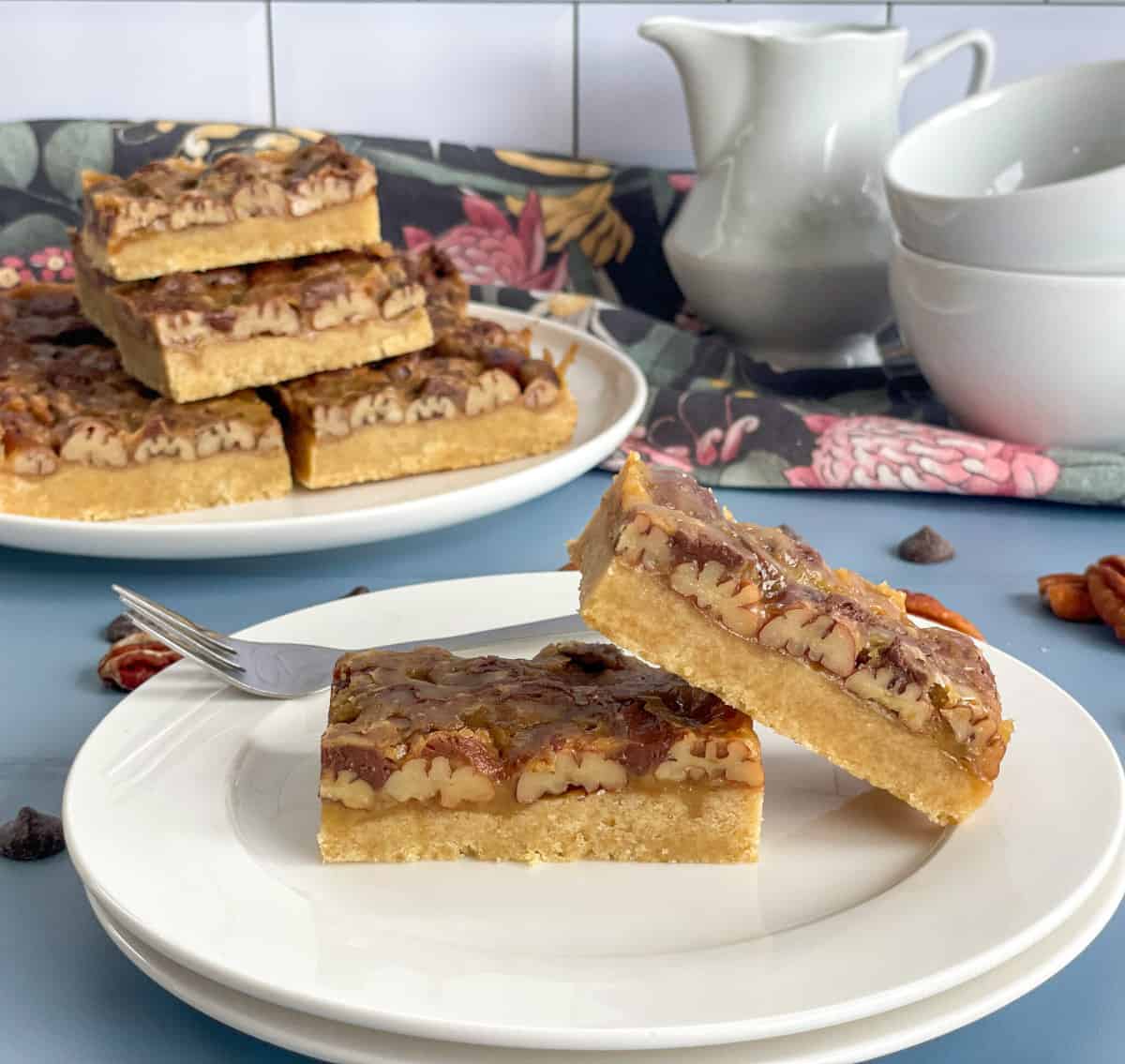 The ingredients for this recipe have kindly been provided by Countdown Supermarkets, all opinions are my own.
Another lovely family recipe to share, this time from my Great Aunty Lucy's notebook. These lovely handwritten recipes are such a treat to be able to have.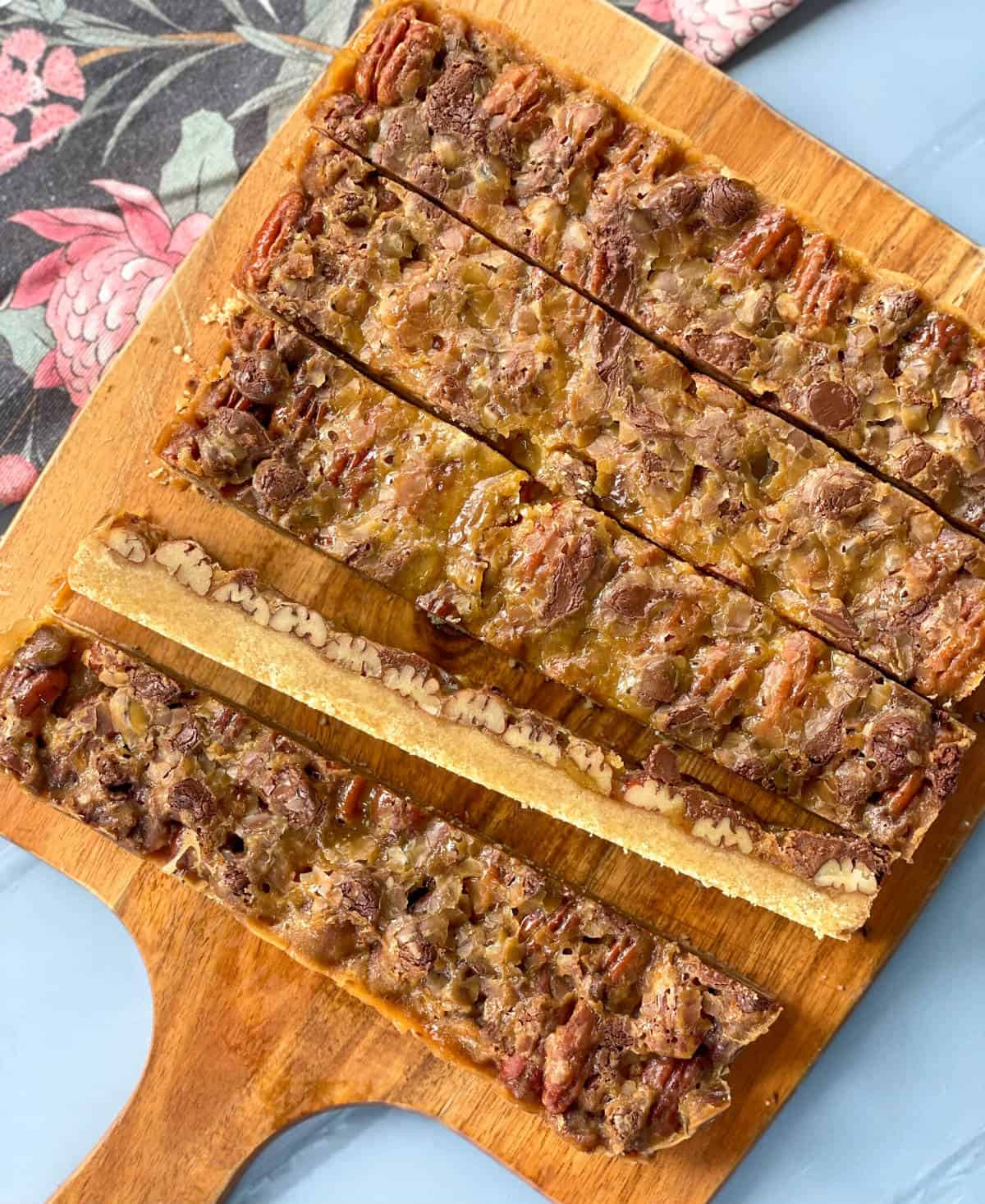 This recipe is so simple to make, using just a few basic ingredients. There are so many variations of pecan slice around so I hope you love this version!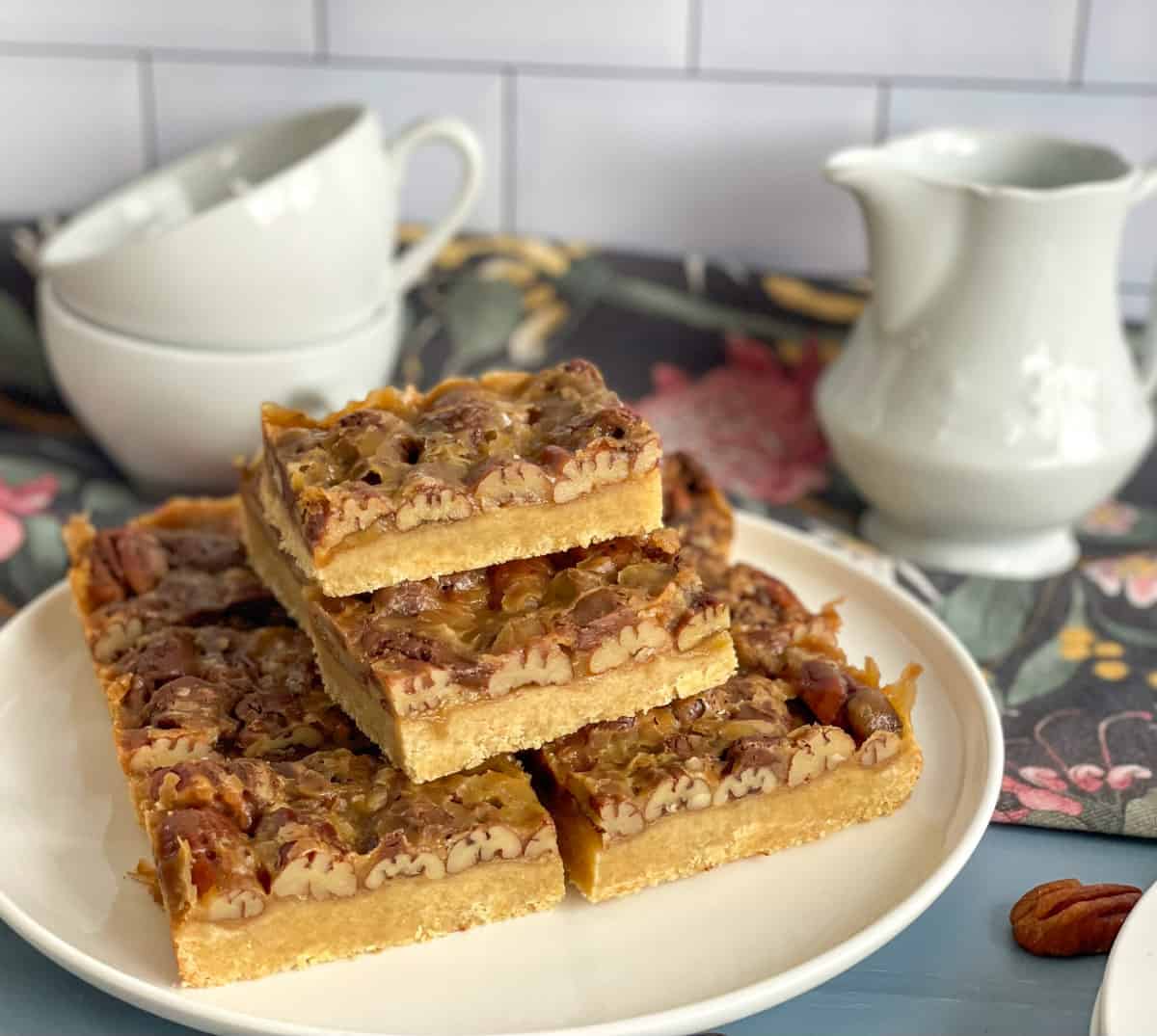 Unlike other recipes this does not include lots of ingredients, so it is a fun one to try. Pecans are lovely in baking, this makes a super decadent and lovely treat. Perfect for afternoon tea or a dessert.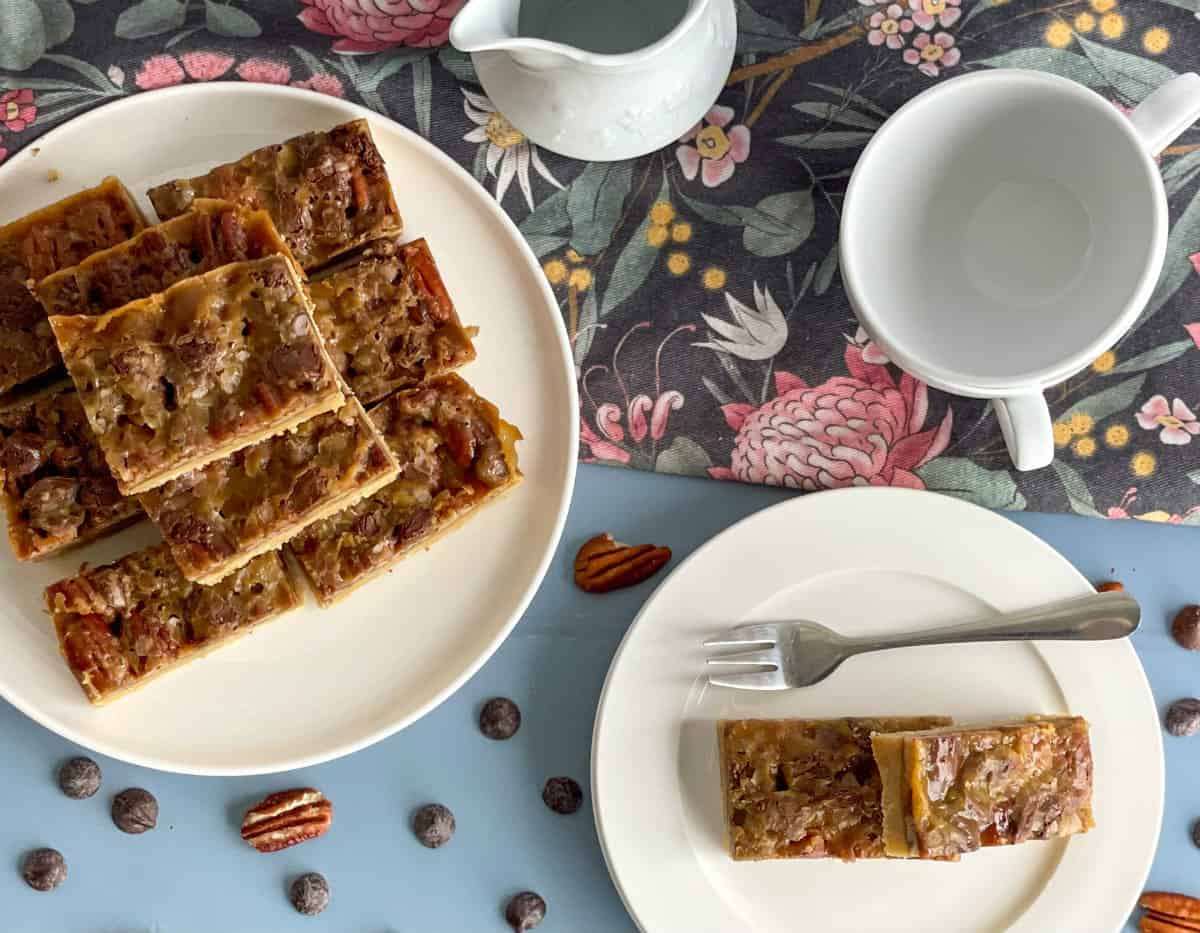 I love caramel in baking as I am sure you know, so be sure to check out these lovely recipes too next time you are in the mood for some caramel treats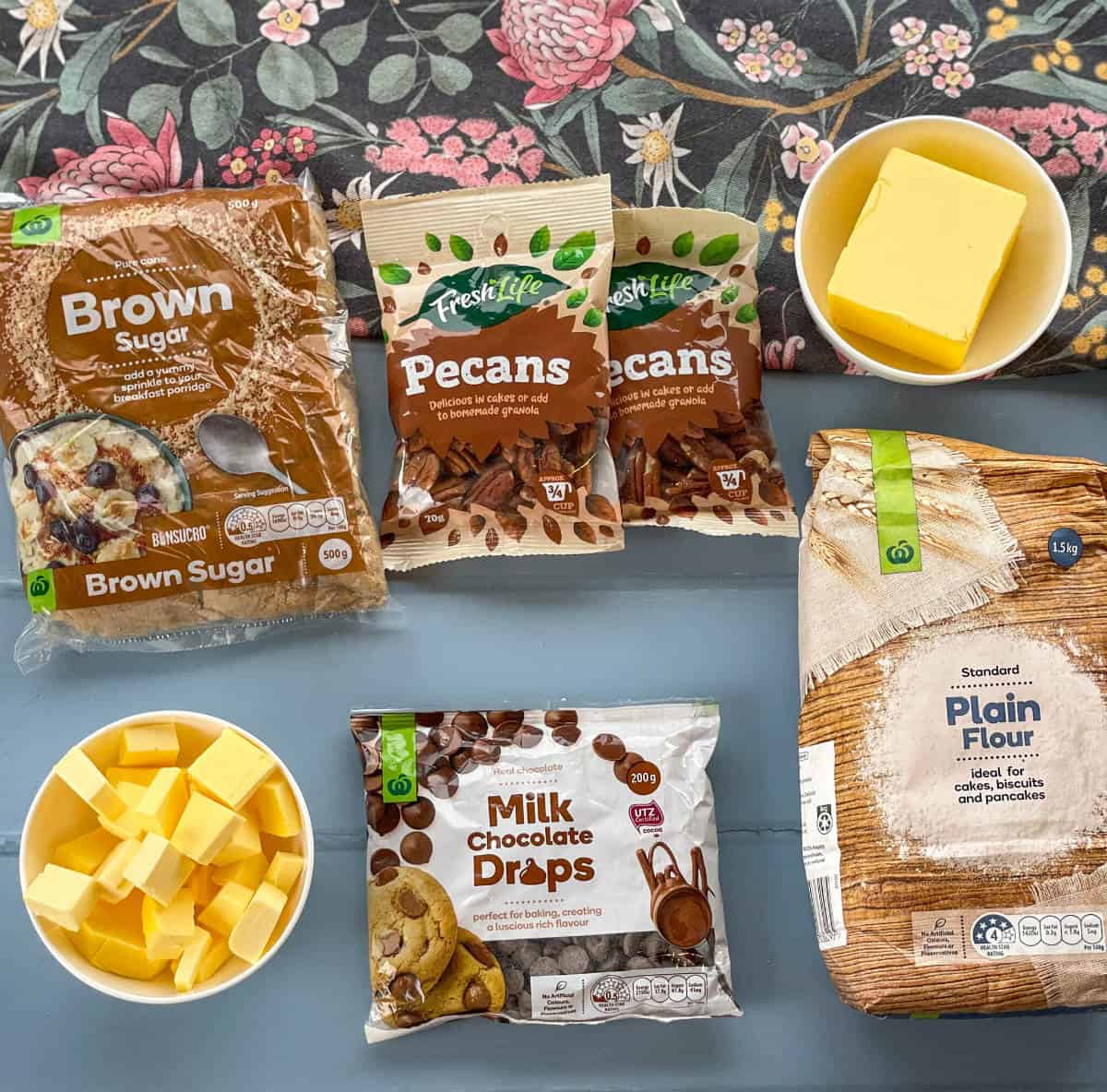 All you will need is
Plain Flour

Soft Brown Sugar

Butter

Pecans

Chocolate Drops or Chips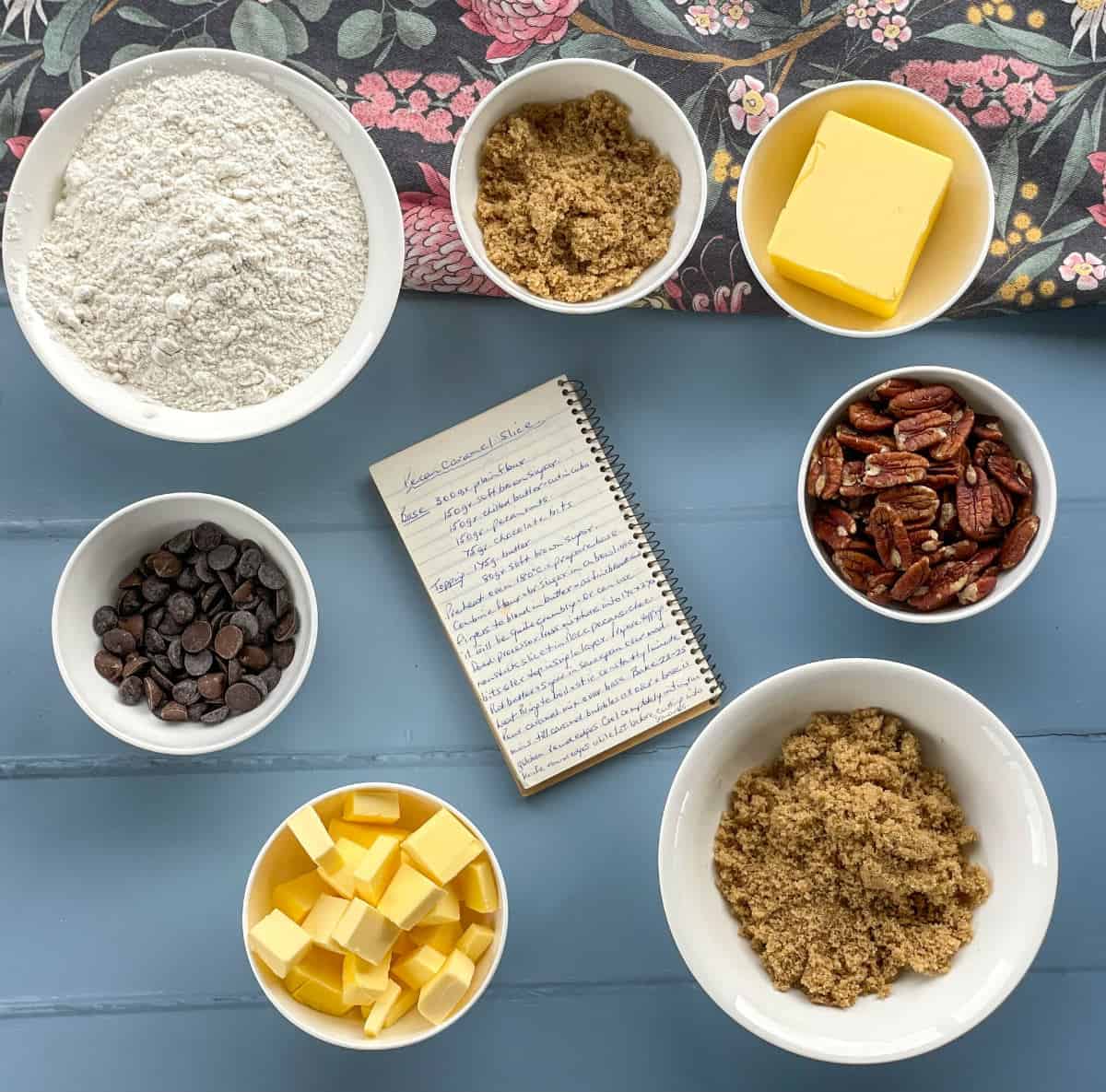 The method to make this is lovely and simple.
First you begin by creating the base, you can do this one of two ways, either by using a food processor, or by hand rubbing the butter into the flour and brown sugar. The food processor option is much much easier!
The final result will be quite crumbly, but it comes together well when you press it into the tin.
The base includes no eggs or other ingredients, so it is simple and lovely and soft.
Once this has been pressed into the tin, scatter over the pecans and chocolate bits. You can leave the pecans whole or chop them into pieces.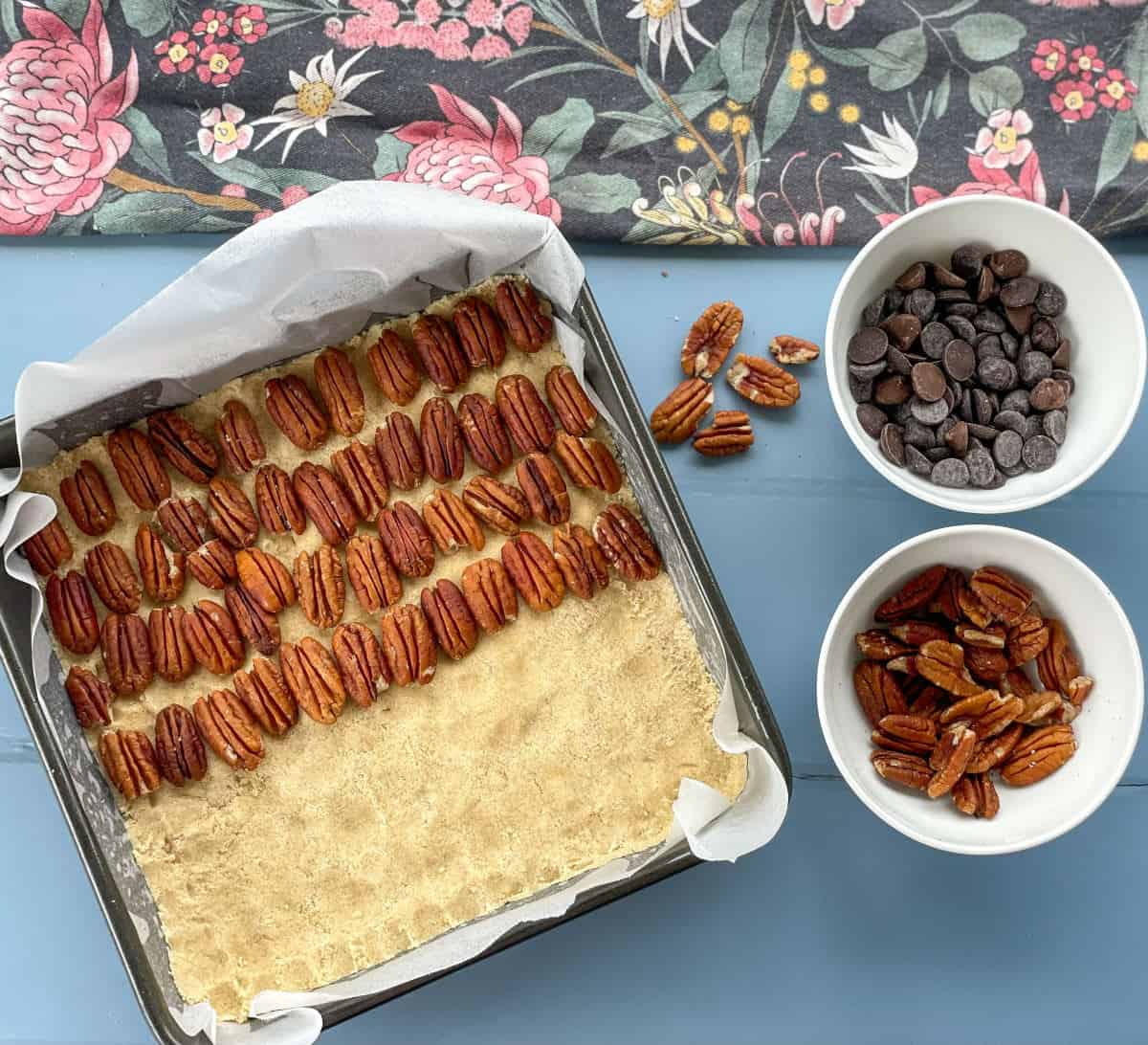 Once this is completed, prepare the caramel topping, this is just a two ingredient topping so again incredibly easy. To make this heat the second amount of butter and sugar bring to a boil, taking care for it not to catch on the sides of the saucepan.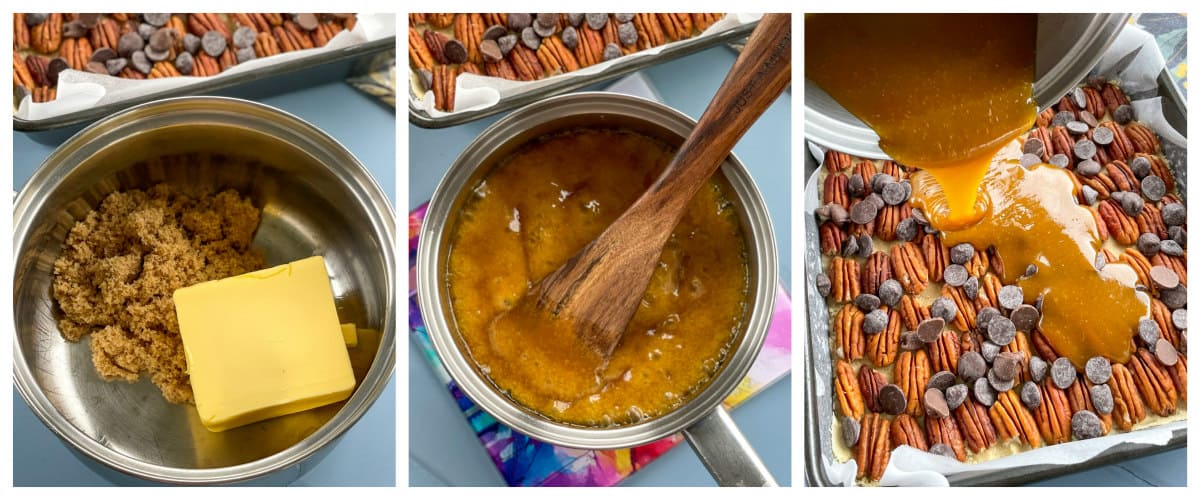 Once this is boiling, stir constantly for one minute only then remove from the heat. Stir well once off the heat, then pour it over the pecan pieces and ensure the whole slice is covered.
The caramel will continue to cook into the oven and bubble and caramelise, it is done when the edges start to become golden brown. It needs to cool completely before you slice it.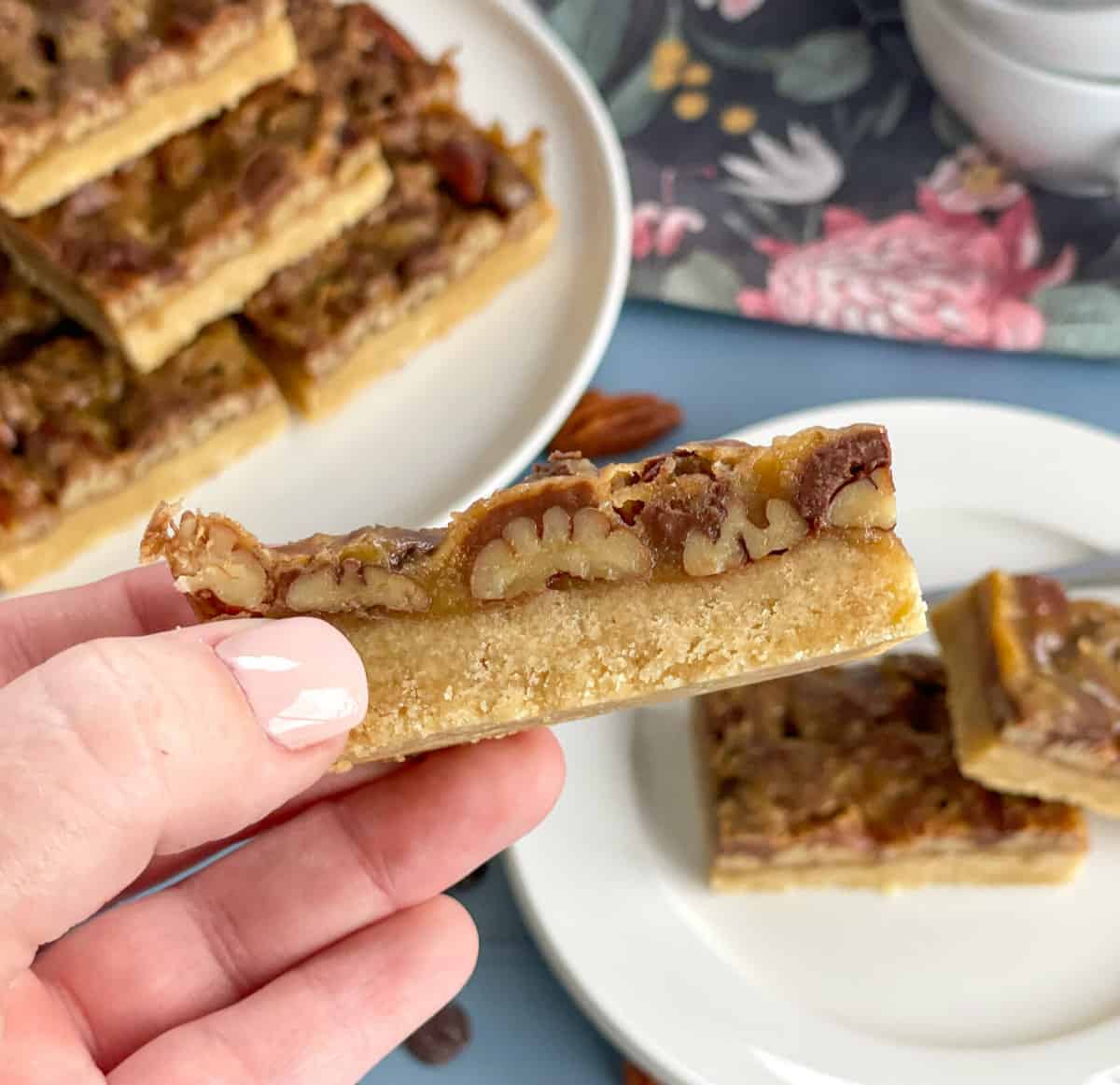 I hope you love this one! I am pleased to keep these recipes alive.
Pecan Caramel Slice Recipe
I hope you love this, be sure to let me know what you think in the comments below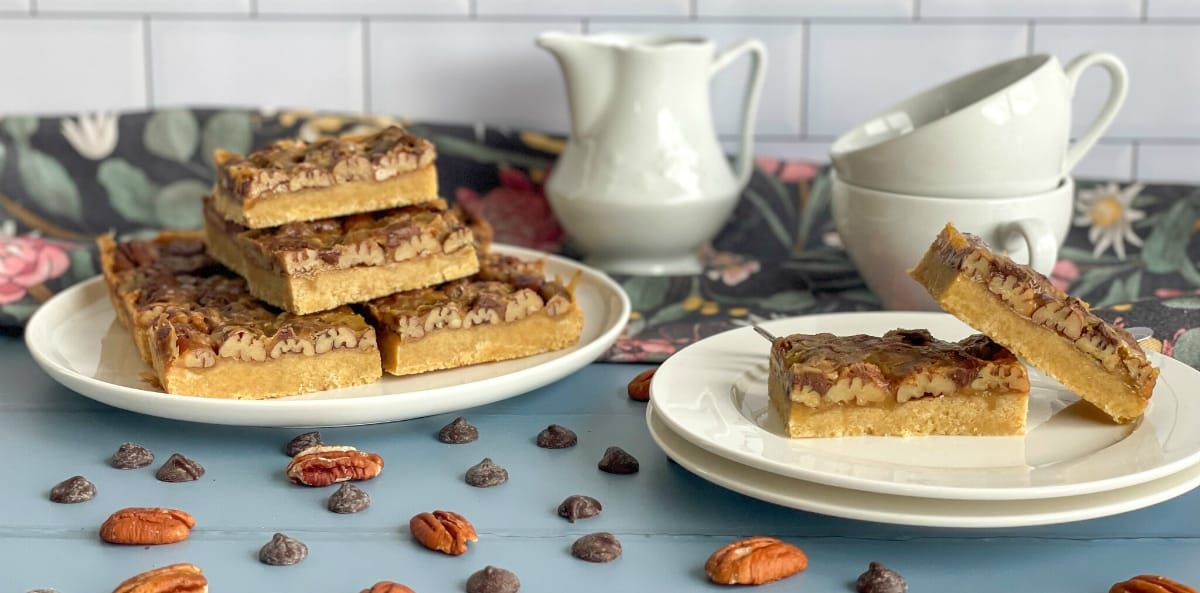 Thank you so much for stopping by to check out my latest recipes on my blog. If you are not already, be sure to follow me on Facebook or Instagram for more deliciousness, and you can register your email in the subscription box below to receive all my recipes as I publish them.
Happy Baking!
Anna
Pin It! Pinterest