How often do you Google search for how to use up half a tin of condensed milk? Well I have found the perfect answer and it was loved by the whole family!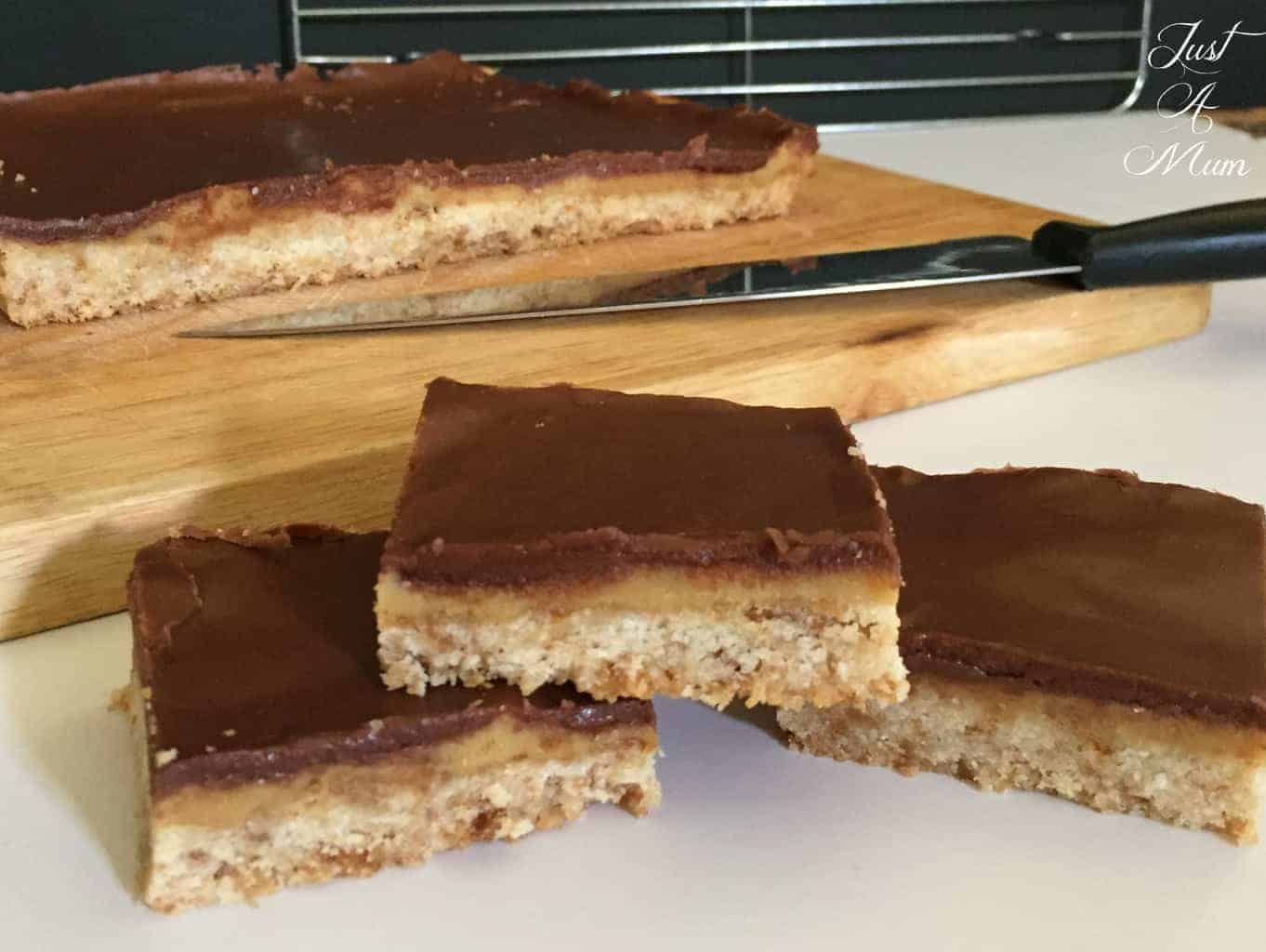 Weetbix slice is our go to slice as so quick and simple to make.  I have a recipe that is always popular that you can find here, that includes cocoa on the base. Perfect for so many occasions, kids and adults alike love the taste and texture of it. This is just as easy but has the extra special element of a caramel layer that is so quick and simple I am definitely going to make this more often.
You can choose to use either melted chocolate or a basic chocolate icing as the topping. It is a very sweet slice, so I think the chocolate icing is just fine. And you do not need a lot!
We are heading into picnic season so it is lovely to have on hand a few slices that you know the family will like and I just know this will become a favourite in your home too.
The entire slice does not take long to make, but you will want the caramel to set before covering with the chocolate icing, and then allowing that to set before slicing so making this the night before is ideal.
So without further ado here is the recipe, slightly amended (as I do) from the original. You can very easily double the caramel topping, so if you are a big caramel fan then do! Same method just double the ingredients for the caramel filling.

Choc-Caramel Weetbix Slice
Ingredients
Base
3 Weetbix, crushed
1 Cup Flour
1 Cup Coconut, finely desiccated
¾ Cup White Sugar
1 teaspoon Baking Powder
140g Butter, Melted
Caramel Filling
200g (1/2 tin) Sweetened Condensed Milk
1 Tablespoon Butter
2 Tablespoons Golden Syrup
Icing
1½ Cups Icing Sugar
1 Tablespoon Cocoa
1 teaspoon Butter, melted
½ teaspoon Vanilla Essence
Water
Method
Preheat the Oven to 180C (355F)
Prepare a slice tin (approx 25 x 25) with baking paper, along base and sides
In a large bowl add all of the dry ingredients for the base.
Melt the butter and add to the dry ingredients, mix well and press into the prepared tin.
Bake for 12-15 minutes, until the edges just begin to go golden brown.
Filling
Prepare a small saucepan with the condensed milk, butter and golden syrup.
Over a low heat, stir until the butter has melted and remove from the heat.
Pour the caramel over the weetbix base and spread evenly using the back of a large spoon
Pop the slice back into the oven to cook for a further 5 minutes.
Remove from the oven and allow to cool to room temperature before icing.
Icing
In a medium bowl add the icing sugar, cocoa, melted butter and vanilla essence and mix well.
Add a teaspoon of water at a time until you get the desired consistency.
Spread the chocolate icing over the base and allow to set before slicing.
Slice into squares and serve!
So it is as easy as that! For the caramel topping you literally stir it for only a few minutes then remove it from the heat, it really could not be simpler to create a delicious slice that will be a hit wherever you take it. We took ours to watch my husband play cricket today and there is not much left!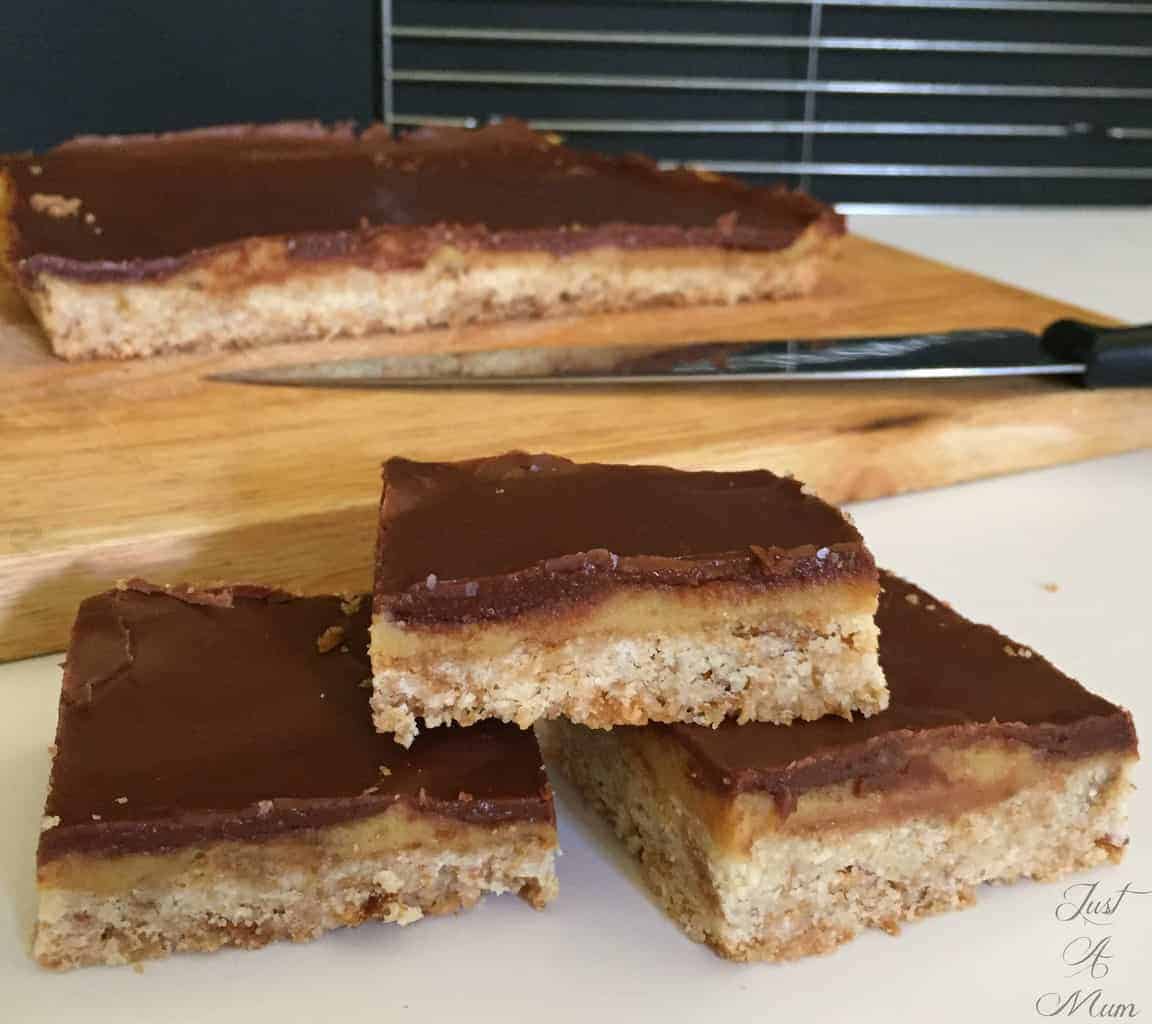 Thank you so much for stopping by to check out this recipe. You can find many more in the Sweet Recipes tab above! Please also follow me on Facebook or Instagram and you can be one of the first to receive my new recipes by subscribing via email in the link below.
Happy Baking! Anna 😀