I had glorious fun partnering with TVNZ1 & Masterchef Australia – I mean it's the dream, to work with delicious recipes created by some of the best chef's in the world – in my tiny kitchen – yes please!!! And best of all I get to share them with you.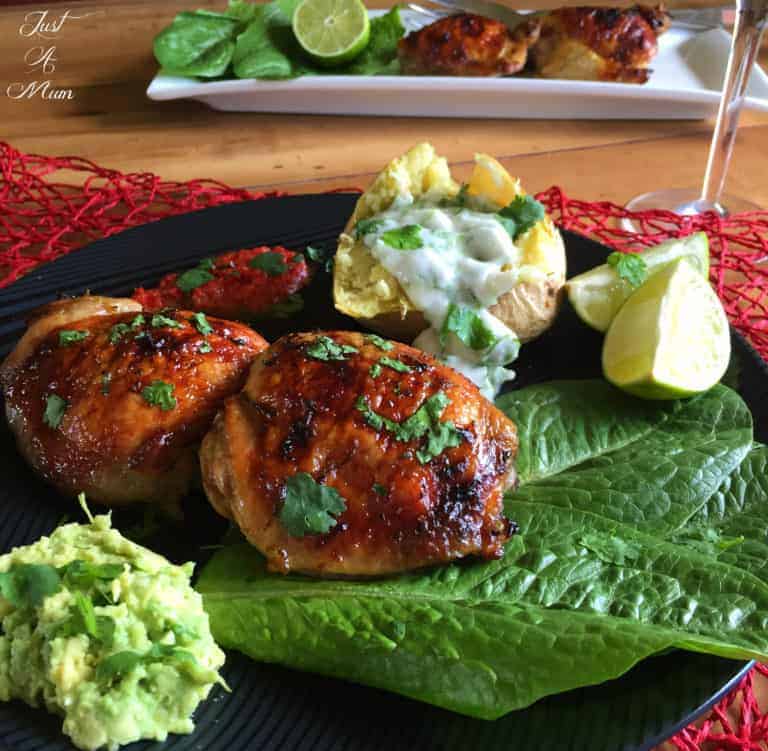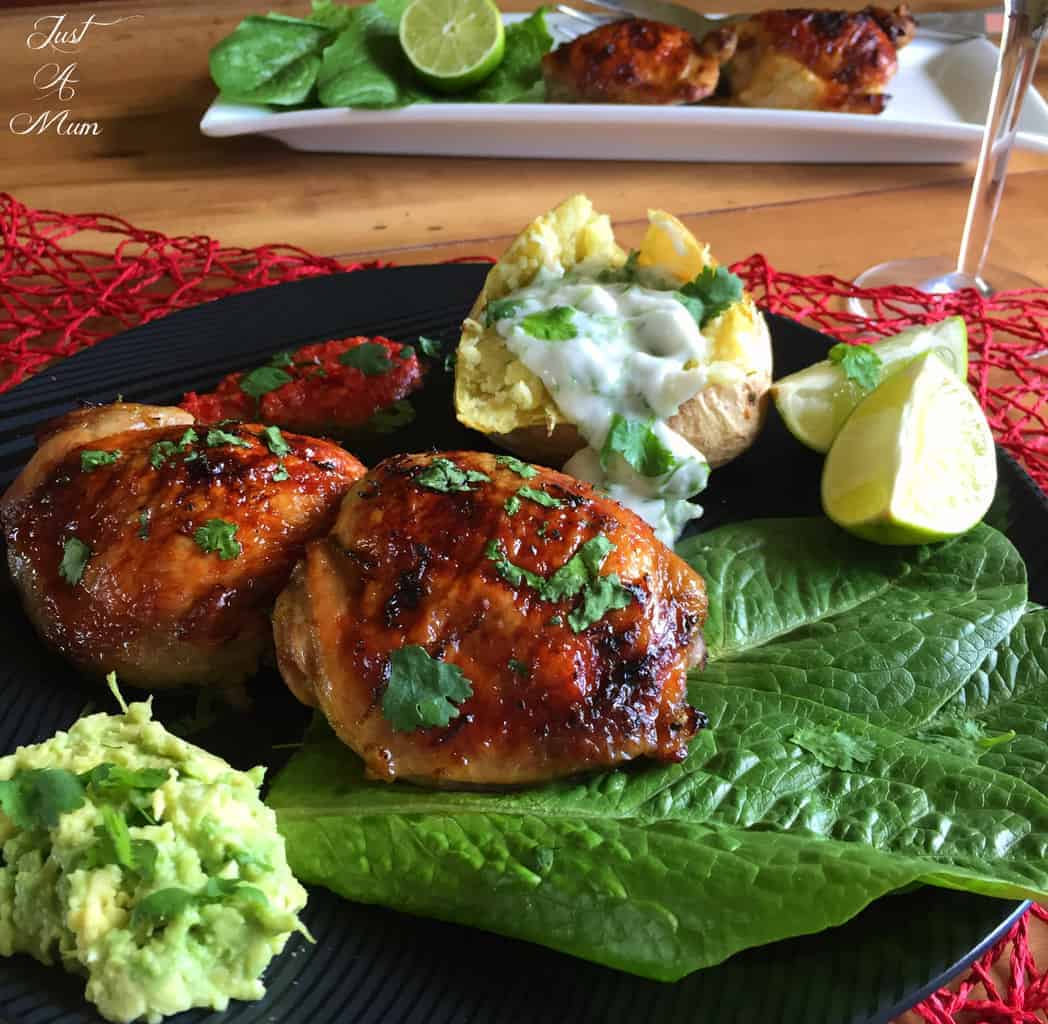 What I love about this series is that they are all home cooks with a passion for delicious food made to look glorious. Sure many of the recipes I could never recreate even if you gave me 48 hours to do it, but some of them you think you know what, I could do that! Which is what I love about having Nigella Lawson on recently. She really has mastered the art of creating glorious food but making it simple and achievable for the average cook. So it was with some excitement I was secretly given the recipe for this glorious Tequila and Lime chicken which appears on the Masterclass in Episode 20!!
I was able to channel my inner chef and see if I can pull this off – and once I sourced all the ingredients I was in heaven. This recipe would be the perfect romantic meal or an excuse to invite your friends over, or just a random Saturday night! In the end the techniques were really easy, getting things ready, baking and serving…..and then savour the glorious flavours!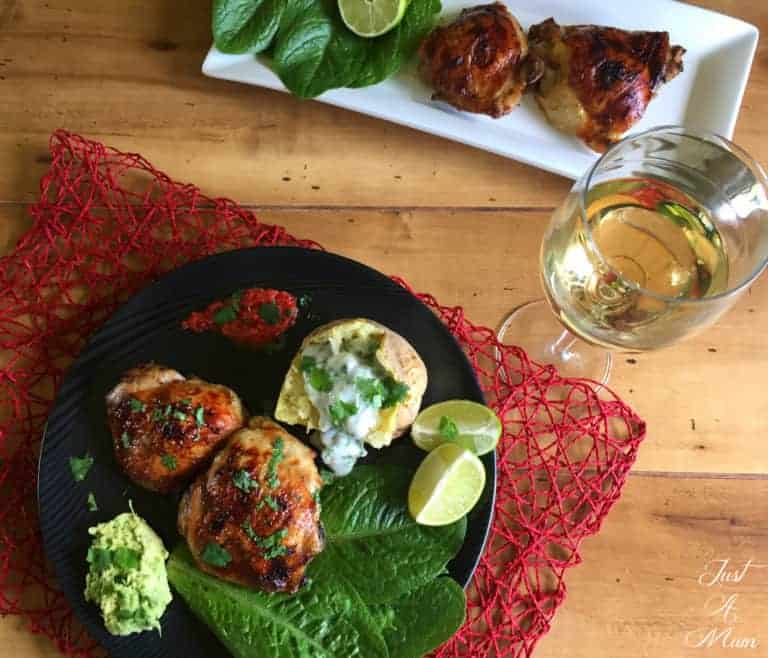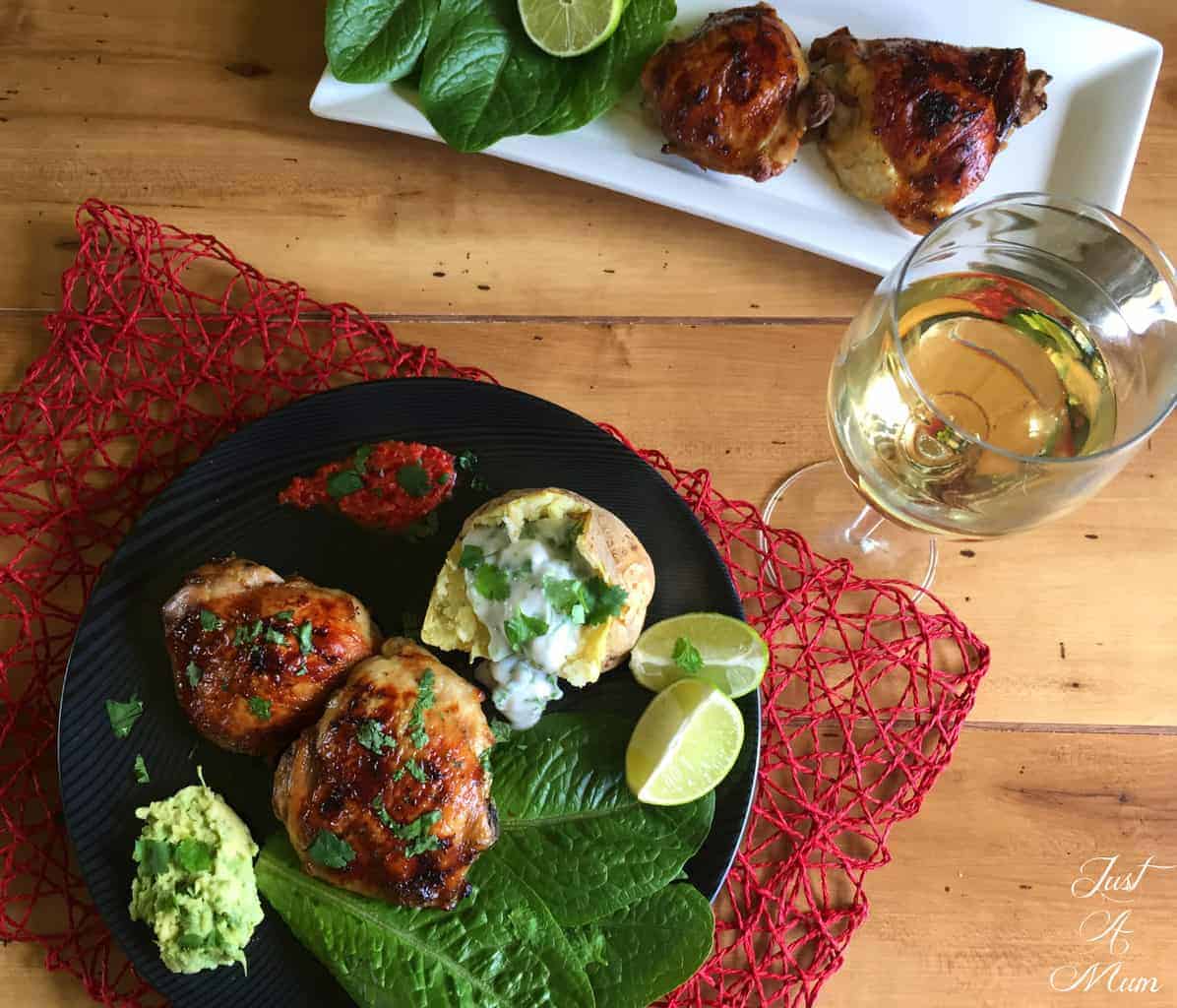 Sometimes you see a recipe, like this one and think it is a bit beyond you, but when you break it down its really just a matter of following the steps and realising its really quite simple, I hope you find that with this one too. Also make the recipe your own – for us personally we would not normally choose the chilli ginger garlic sauce but then again it smells and tastes stunning so sometimes it pays to try things and see. Or if you really know you will not enjoy that substitute it for something else. We are not huge chilli fans so I limited this in my version but if you are then go for it!
Definitely the most 'interesting' part of sourcing the ingredients for this recipe was the Tequila, it is not something we have in the cupboard so off to the liquor store I went. I only needed a small amount and luckily enough for me the tiny bottle was also the one with the Tequila Worm!!!!! Oh imagine my joy dealing with that little fella, I managed to sieve out the worm and dispose of him entirely with my eyes closed, oh the things we do for the love of cooking.
I have also never used Coconut Yoghurt before so was excited to use this and I was delighted with the taste and texture, especially as it was combined with my favourite herb coriander, baked potatoes are so easy too!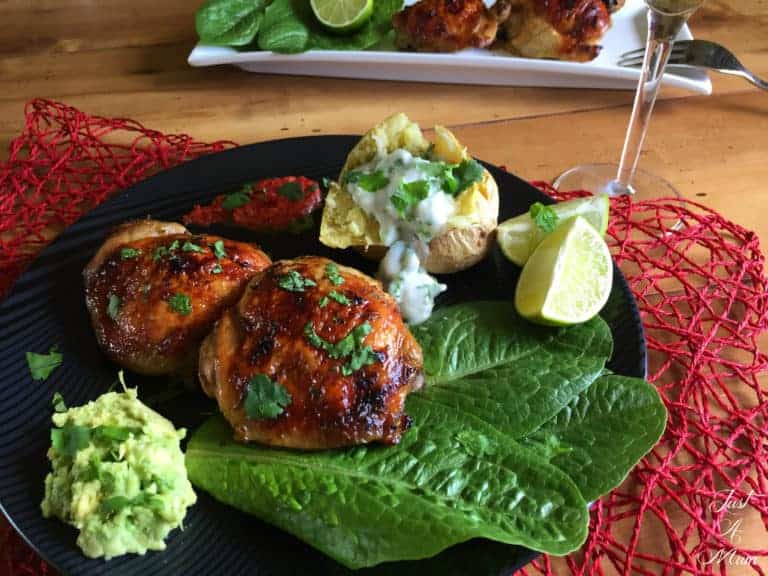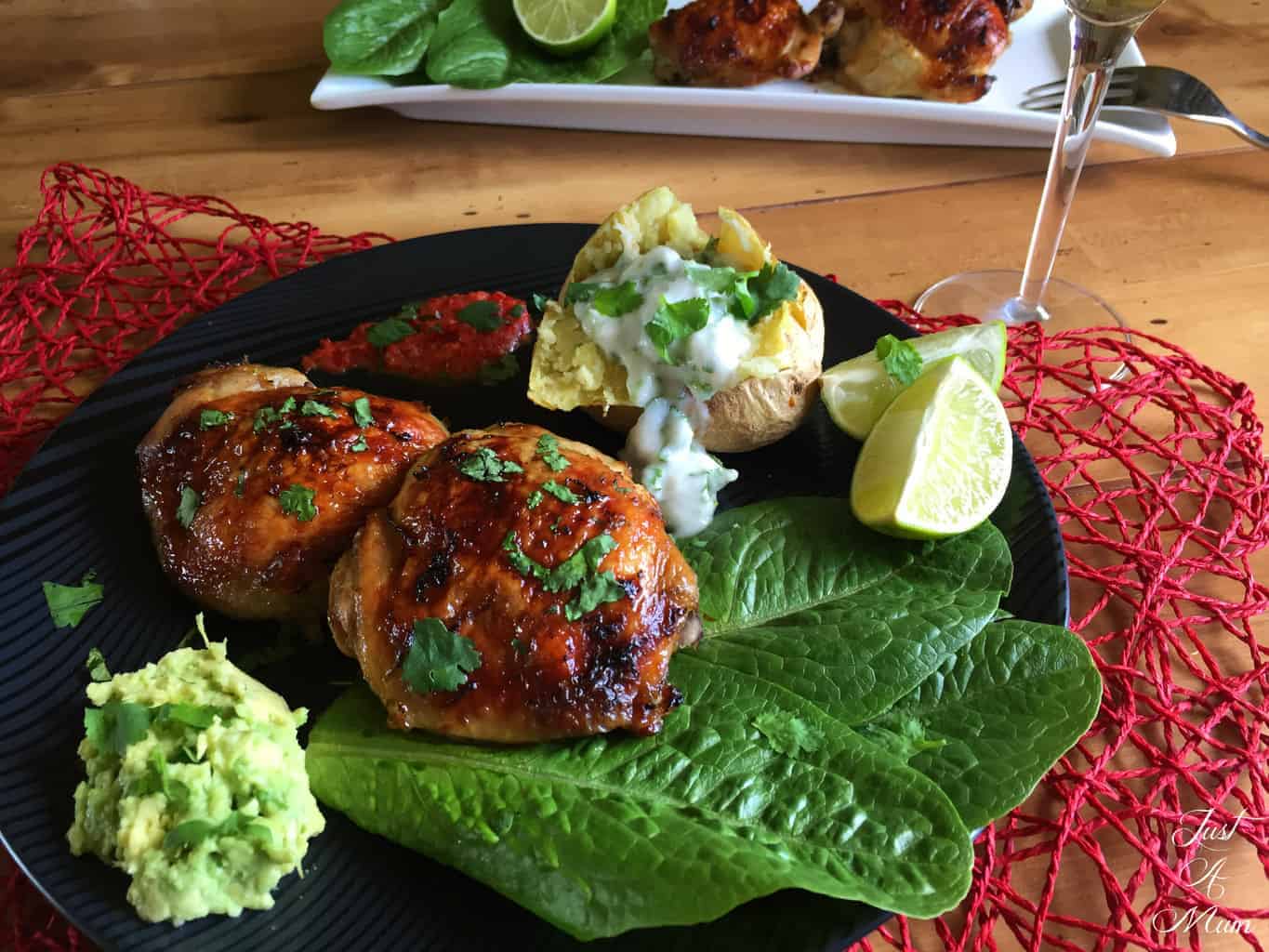 The recipe has been wonderfully laid out step by step, be sure to marinate the chicken at least an hour before, if not overnight. It makes the most gloriously tender chicken so it is worth the extra time to prepare.
So here is the recipe, feel free as always to ask any questions here or over on Facebook if you get stuck.
I love how simple this recipe was, but I ended up with a glorious restaurant quality meal that I could hardly believe I had made! Whenever you are preparing a meal like this do read the instructions from top to bottom so that you know what you will be doing before you start out. I have altered the order in the method to reflect what you need to do in each step, so marinating well ahead of time is a great idea.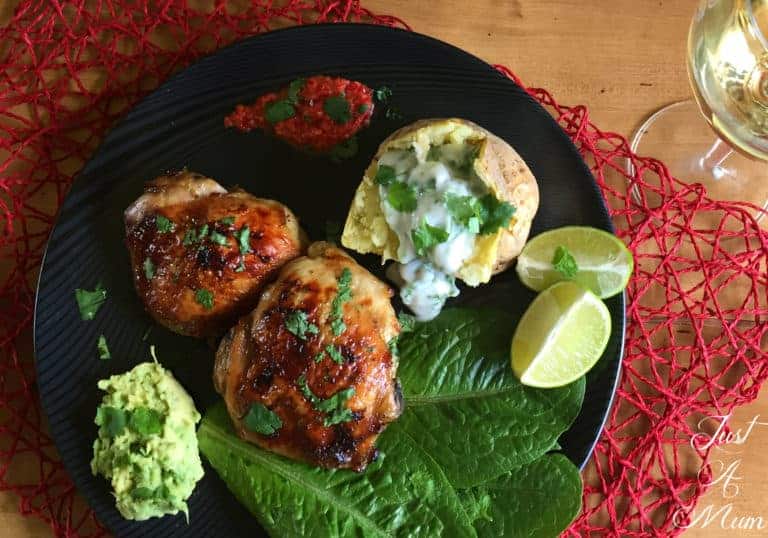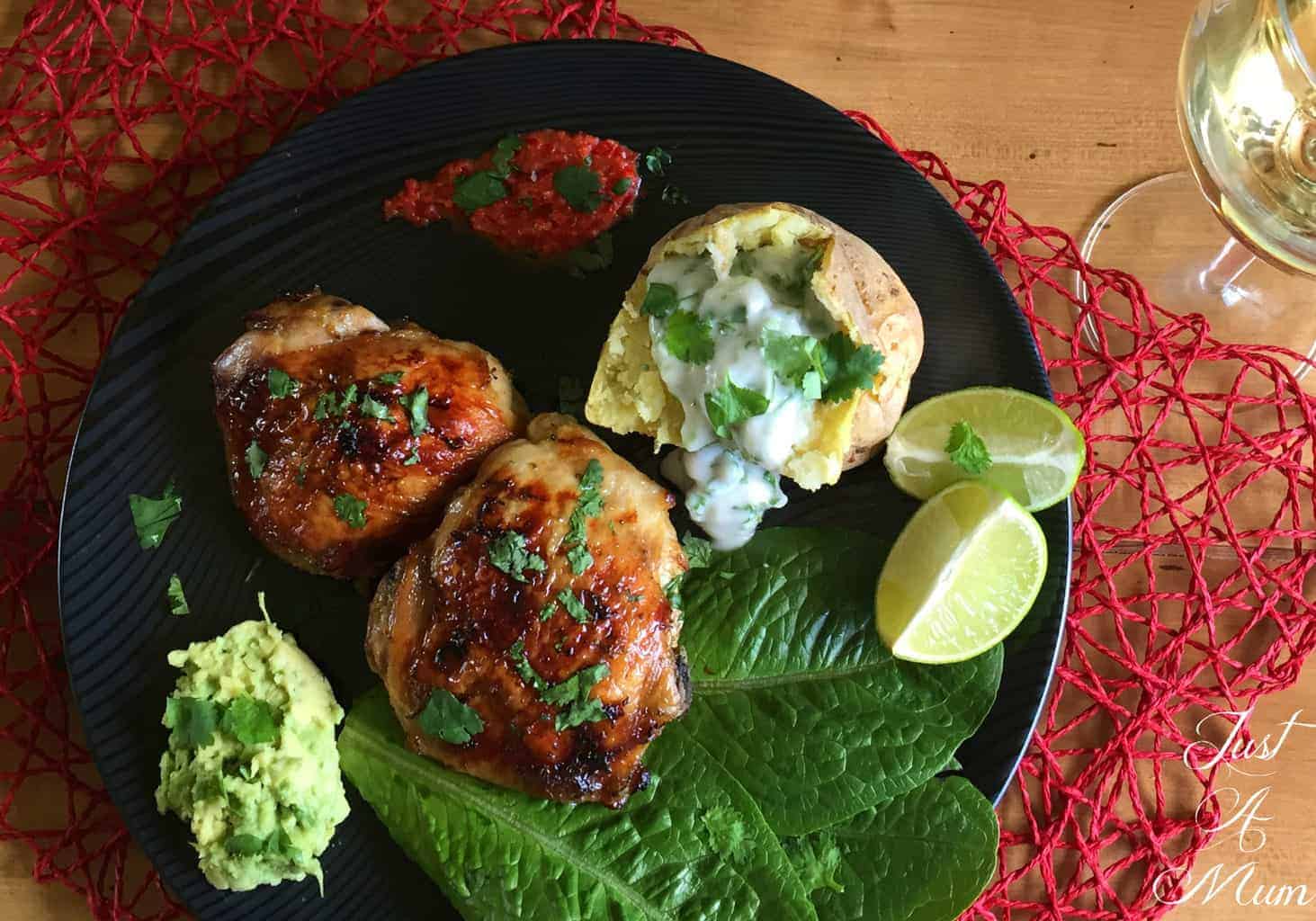 I hope you enjoy this recipe and find a time soon to try it yourselves.
Thank you so much for stopping by to check out this recipe, if you haven't already follow me on Facebook and Instagram and also to be the first to receive my recipes by registering your email below to subscribe to my page.
Happy Cooking! Anna xox