Once you have made this microwave variation on the classic Russian Fudge recipe you may never go back – so quick and delicious!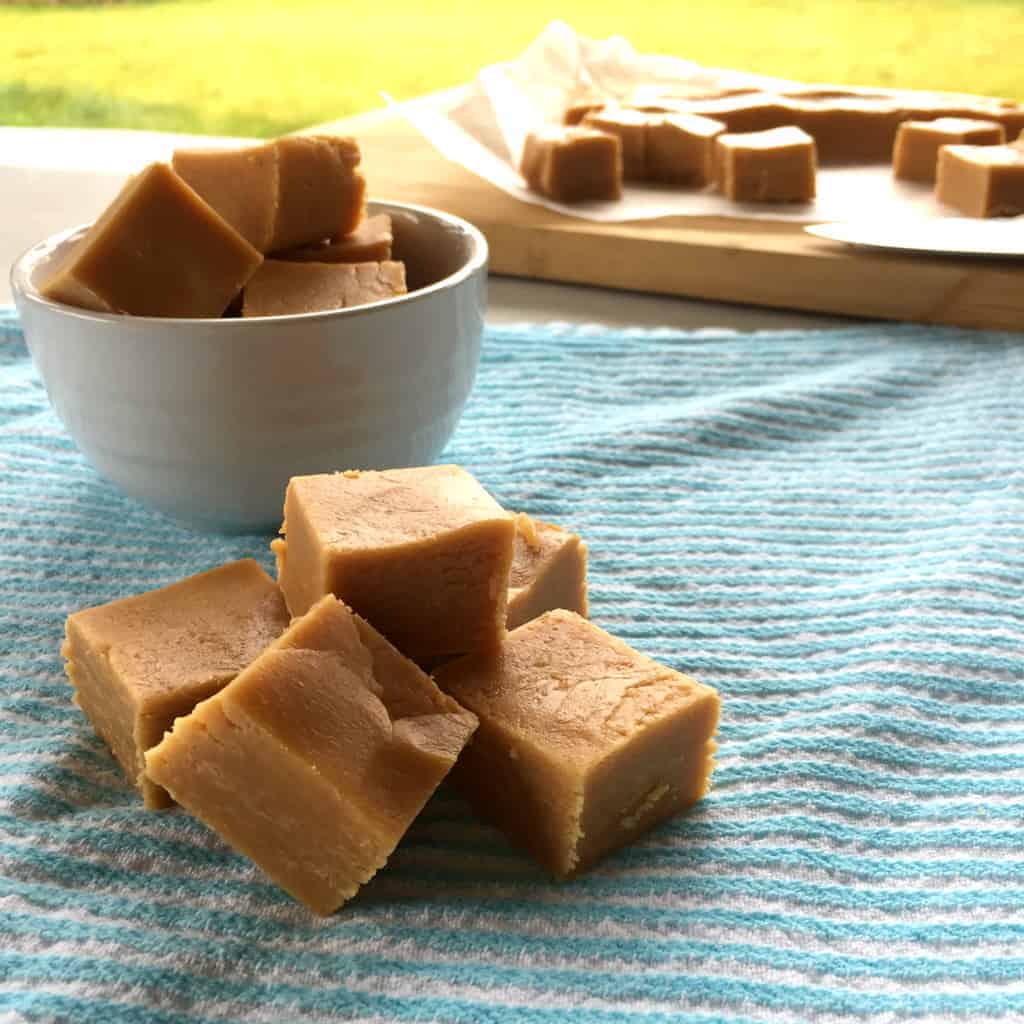 I have heard of this recipe floating around for many many years and had lots of lovely followers email it to me when I have asked for recipes to try. I have always worried when making russian fudge as I thought that I would need to use a thermometer or figure out this soft ball stage thing.
PLUS we have always had gas hobs so I have found that keeping the temp right on these compared to the recipes never quite worked out.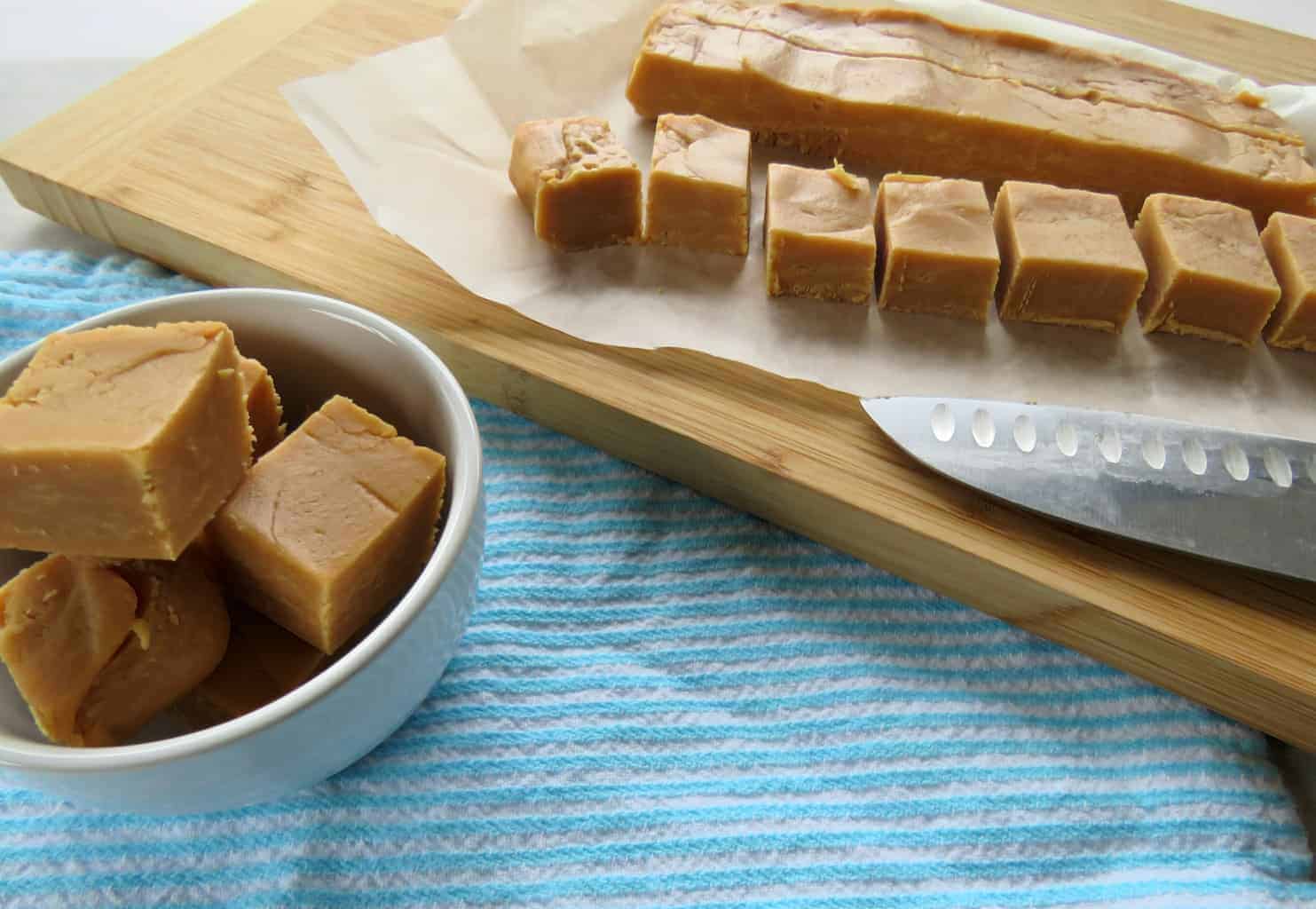 So all this has changed with this microwave version. The original recipe called for 10 minutes of cooking time, I found mine was done at closer to 8 as I have a super powerful microwave. You check it every 2 minutes so really easy to keep an eye on how it is coming along.
The hardest part of this was the 5 minutes beating! I used a strong wooden spoon but it is an arm workout for sure! I do know some people simply pop it in their food mixer so you can use this option too with a strong paddle. You want to beat it until it begins to lose its shine and becomes thickened.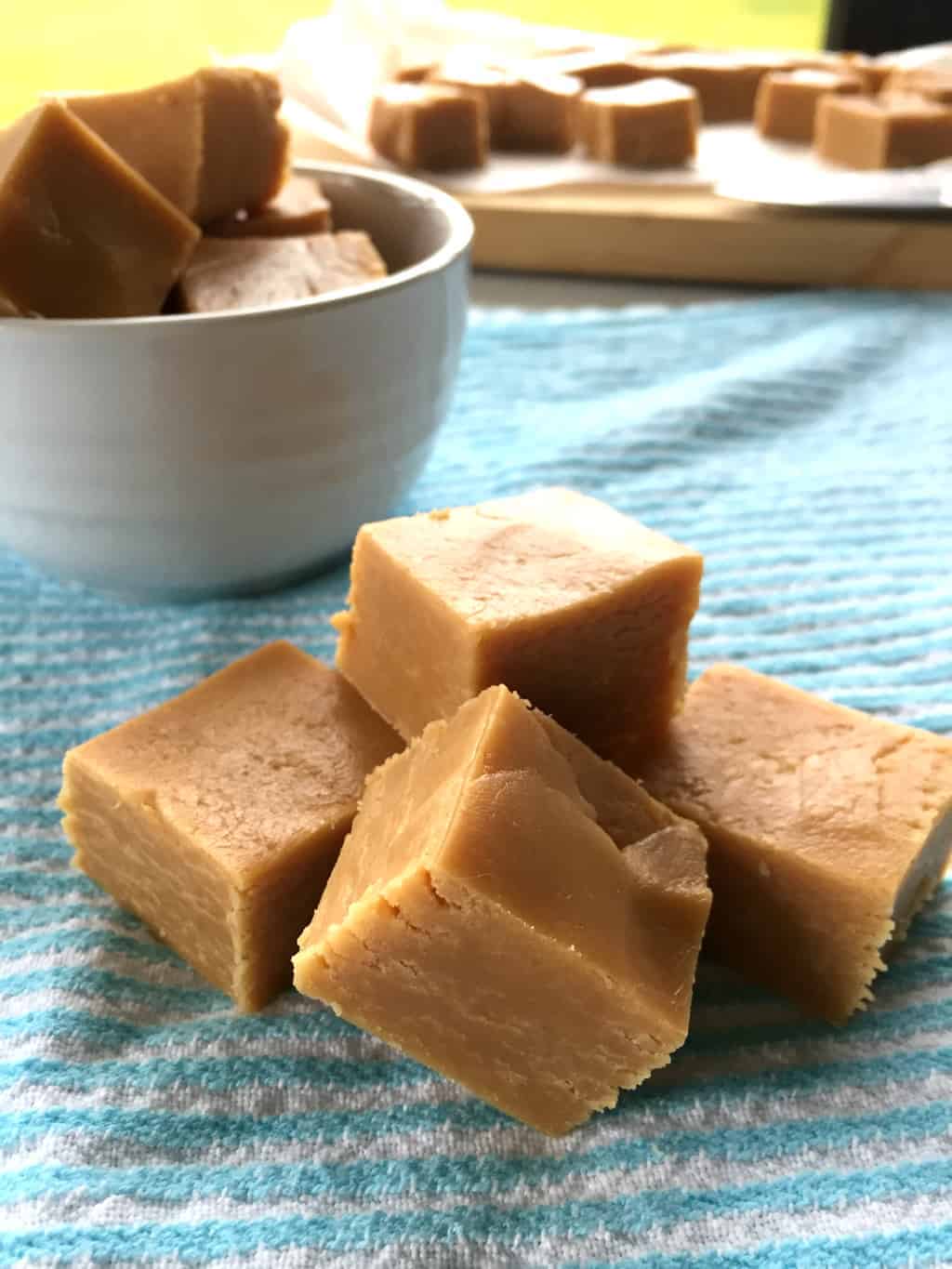 This recipe makes enough for a loaf tin sized batch. It is nice to have fudge thick so I would recommend using one of those, or like I did and simply using half a square cake tin and folding up the baking paper to form a fake side (I used a tin to hold up the side – classy as!)
The result is a lovely smooth rich classic russian fudge. I was so pleased with the result, we cut it quite small after I took the photos as a little goes a long way!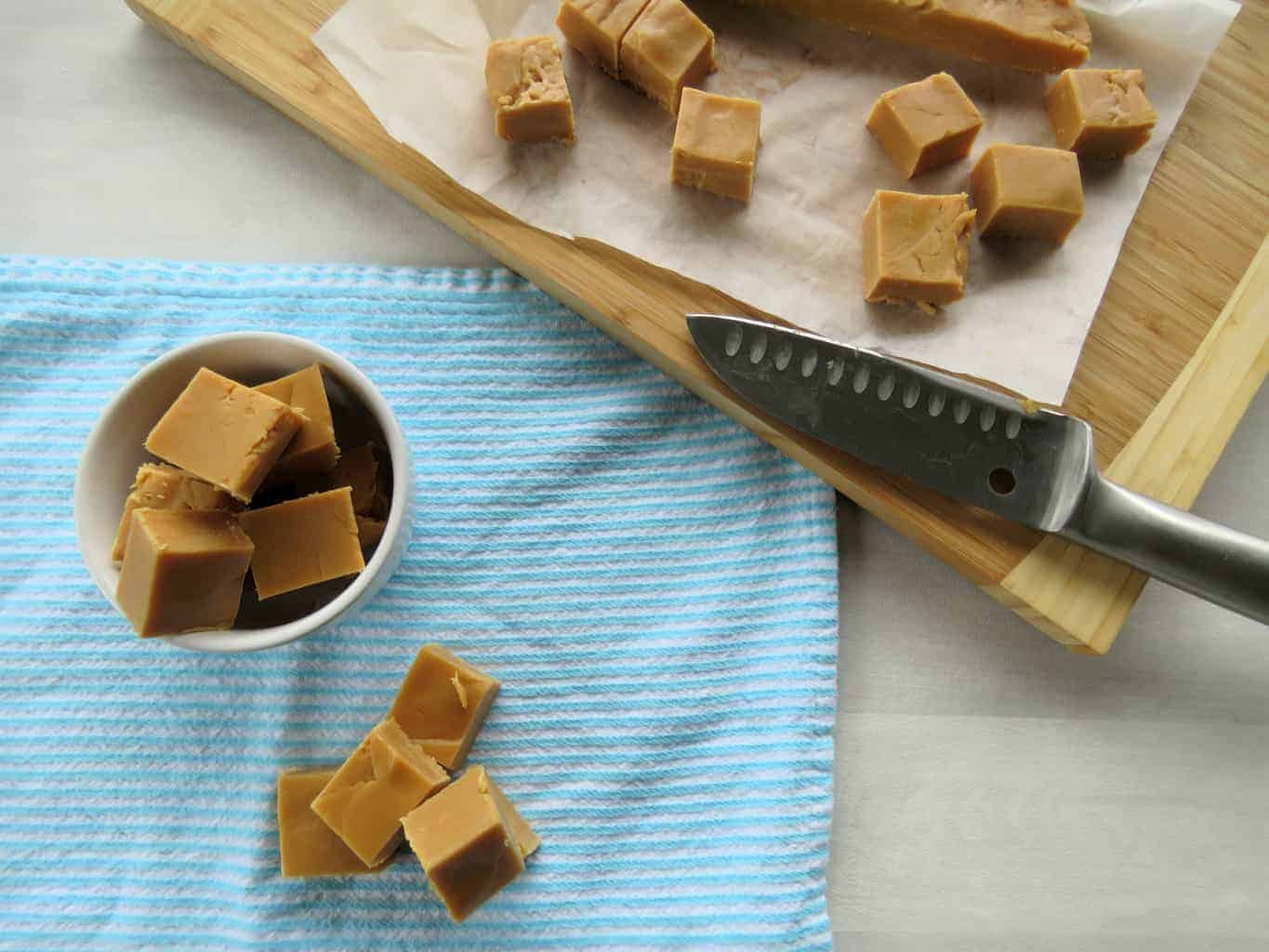 If you love the idea of this Microwave version then please check out this delicious Caramel & White Chocolate Microwave Fudge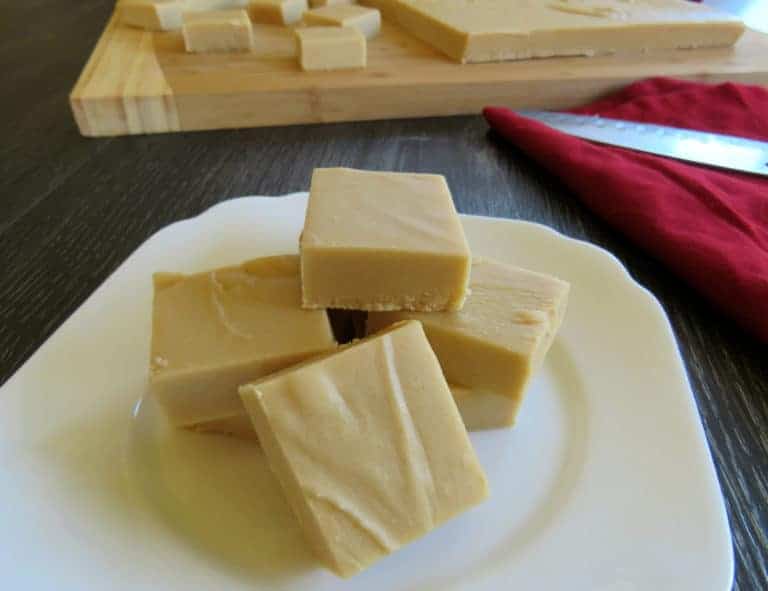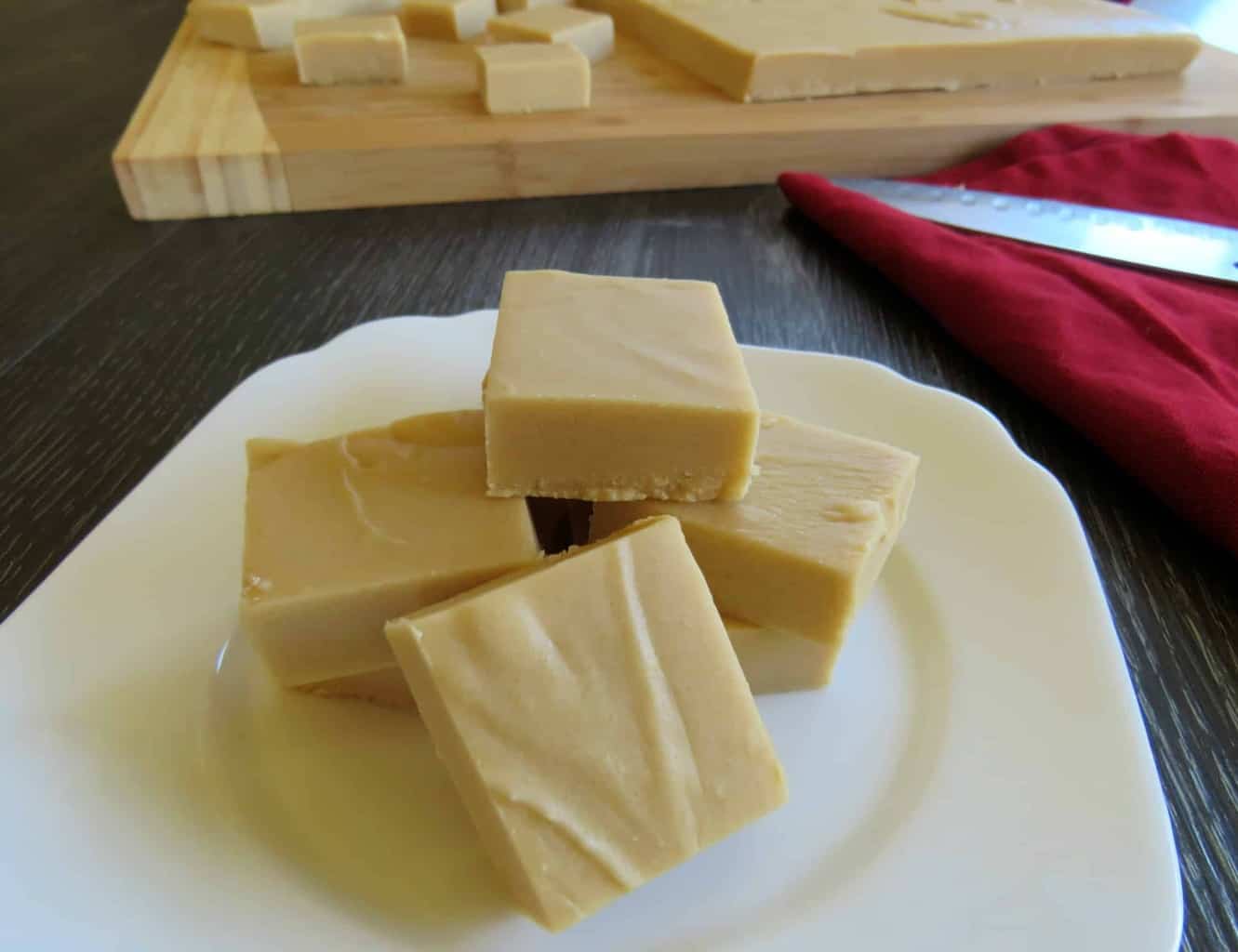 I look forward to hearing how you get on.
Onto the recipe, I hope you enjoy this version of Microwave Russian Fudge!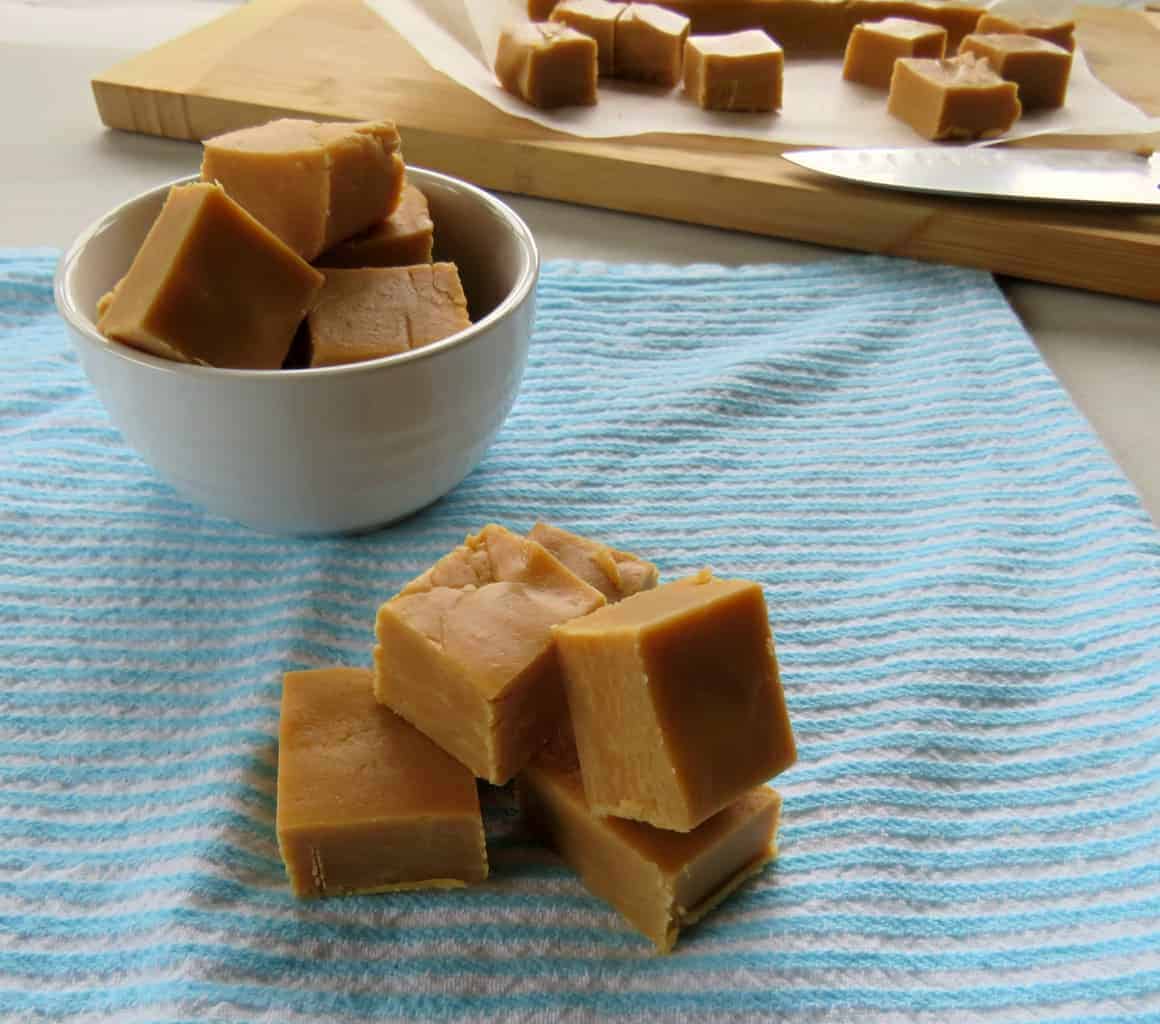 So it is as easy as that! Such a delicious simple recipe, perfect for class parties, gifts or food stalls!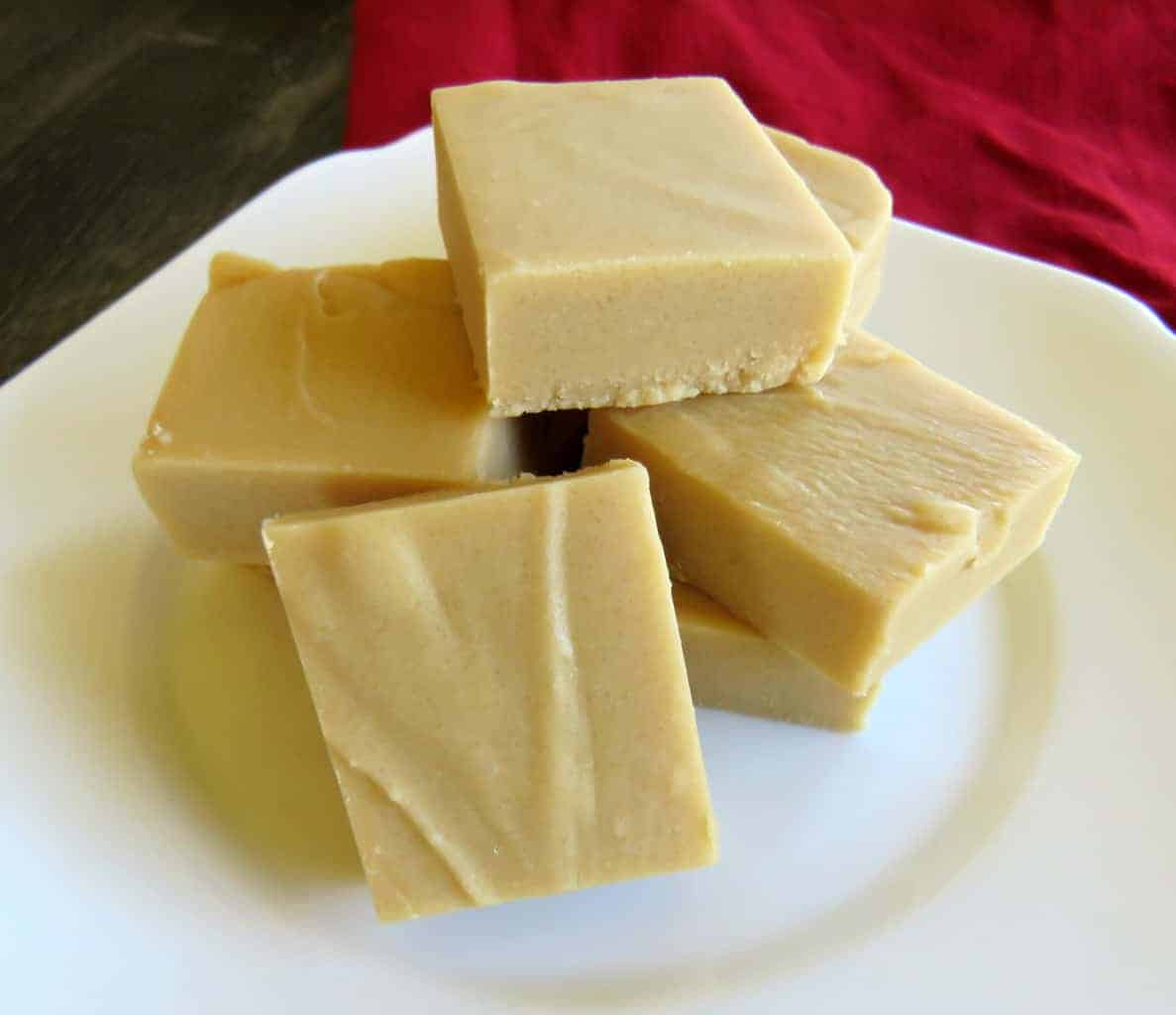 Thank you so much for stopping by to check out this recipe. Please also follow me on Facebook or Instagram and you can be one of the first to receive my new recipes by subscribing via email in the link below. Your comments are always warmly welcomed and recipe suggestions too!
Happy Baking
Anna xox