These Chocolate Crackle Cookies are pretty, delicious and just like a brownie in biscuit form!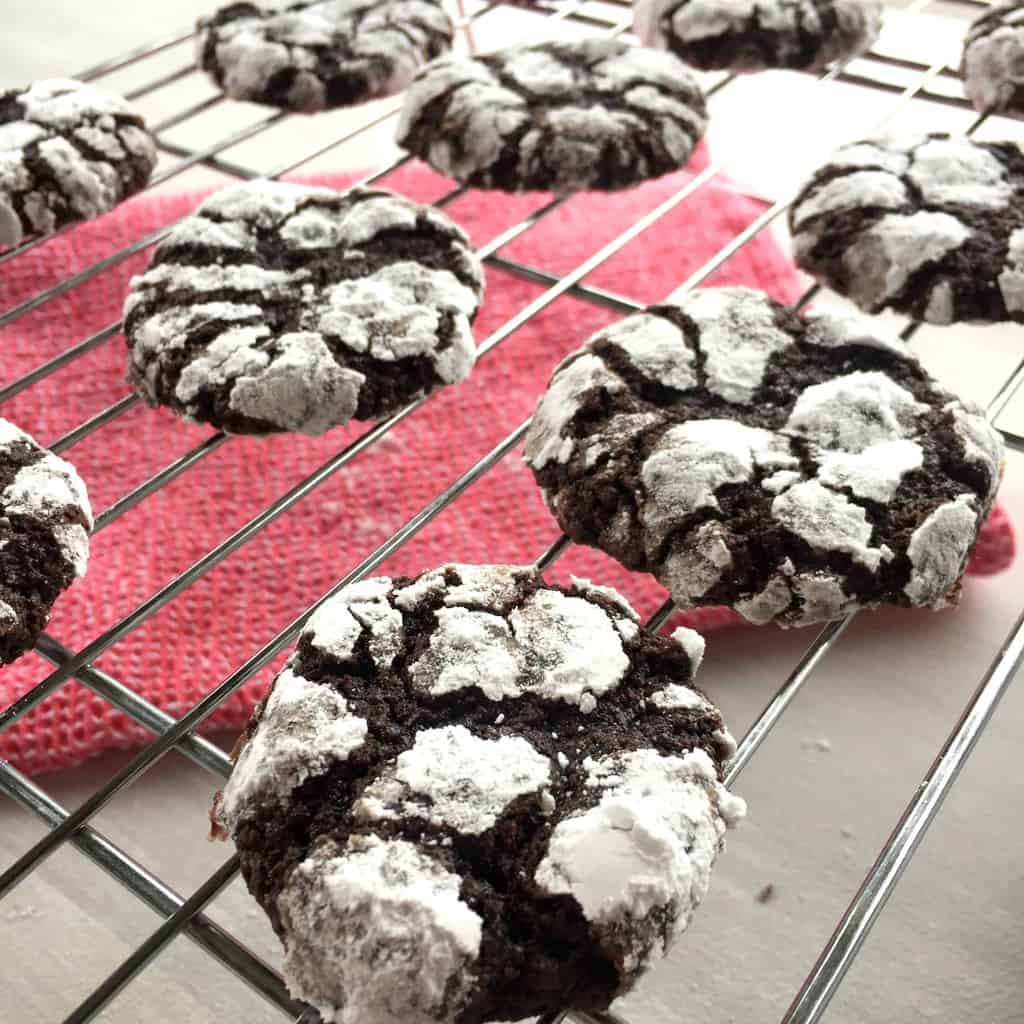 These would make a beautiful Christmas Cookie, they are just so pretty once baked and of course delicious! A fun way to make a biscuit with a few extra steps thrown in. Plus I don't think you can have too many biscuit and cookie recipes on-hand! I am getting quite a recipe collection which you can check out here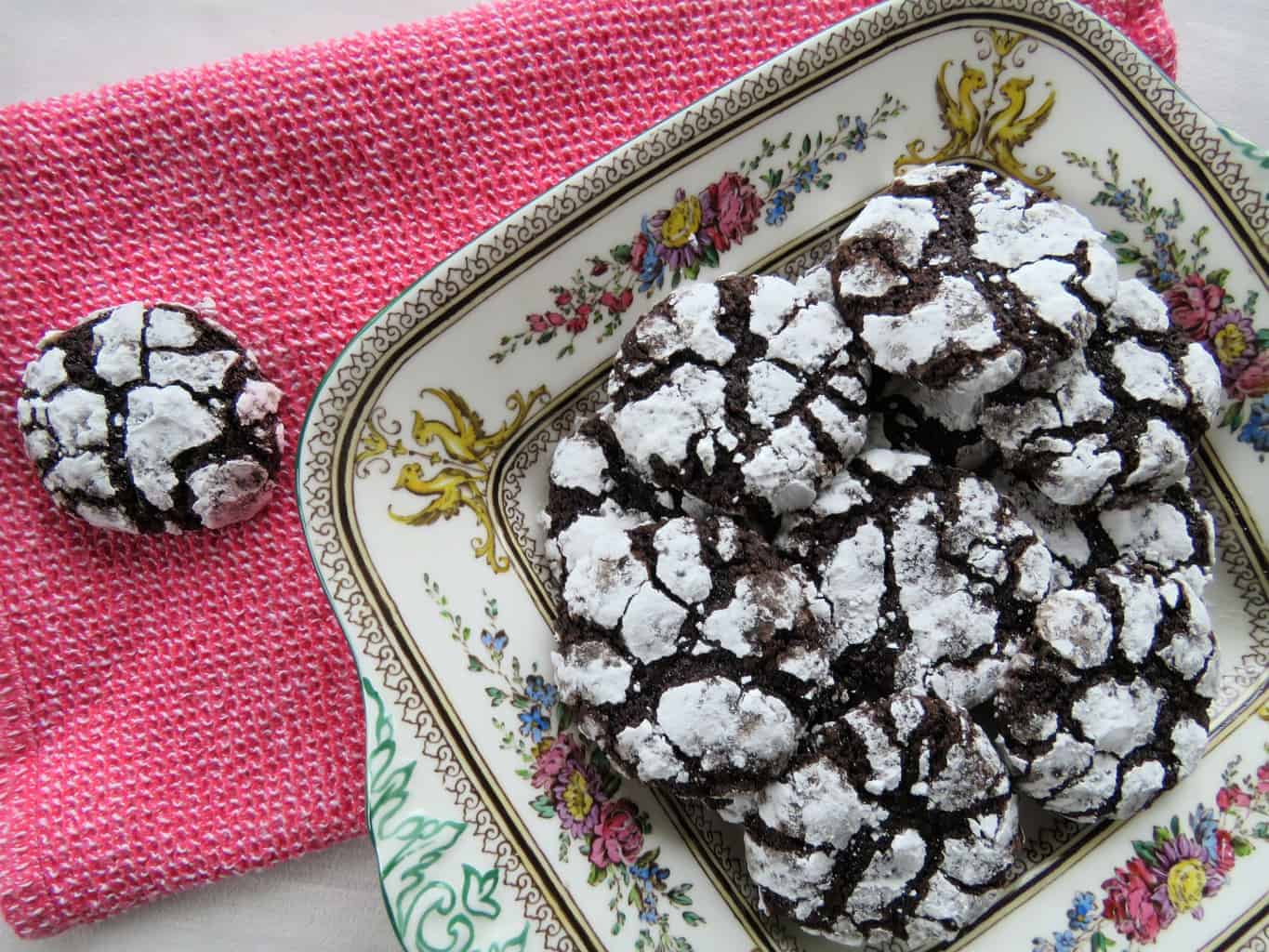 The texture is quite different to what you are used to with a biscuit. They are more of a soft biscuit with a definite brownie texture and taste. In the recipe I have suggested chocolate chips as optional extra as they can add an even more chocolately taste. The better quality and richer the cocoa you use the better the outcome will be.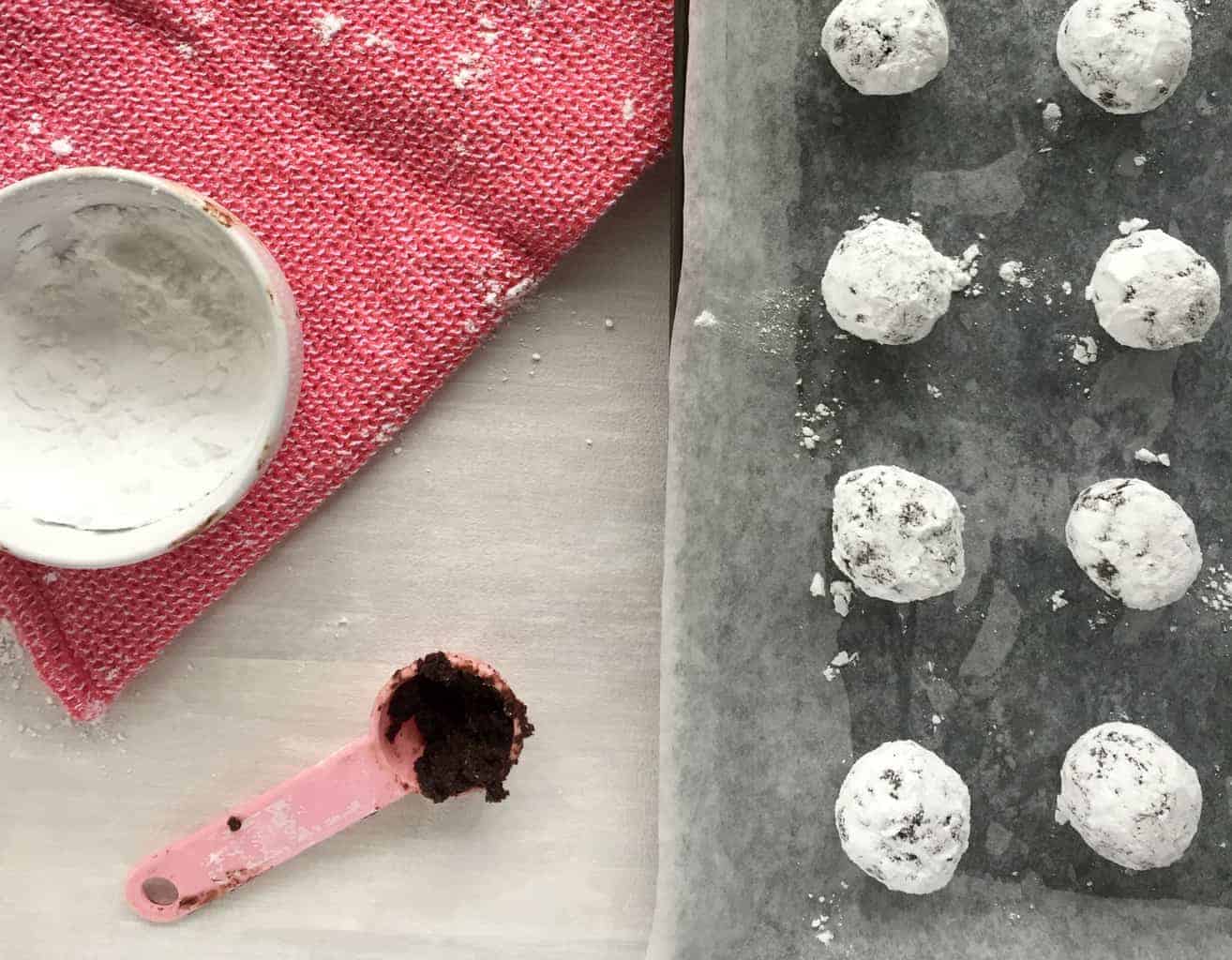 Mostly I just liked the final look of these and wanted to give them a try! The crackle texture is achieved by coating the rolled dough into icing sugar, then baking them as balls. As they settle and begin to cook they crack and this gives the texture. Once they cool they look really cool. I have a few other flavours to try and share with you coming soon. Thinking lemon!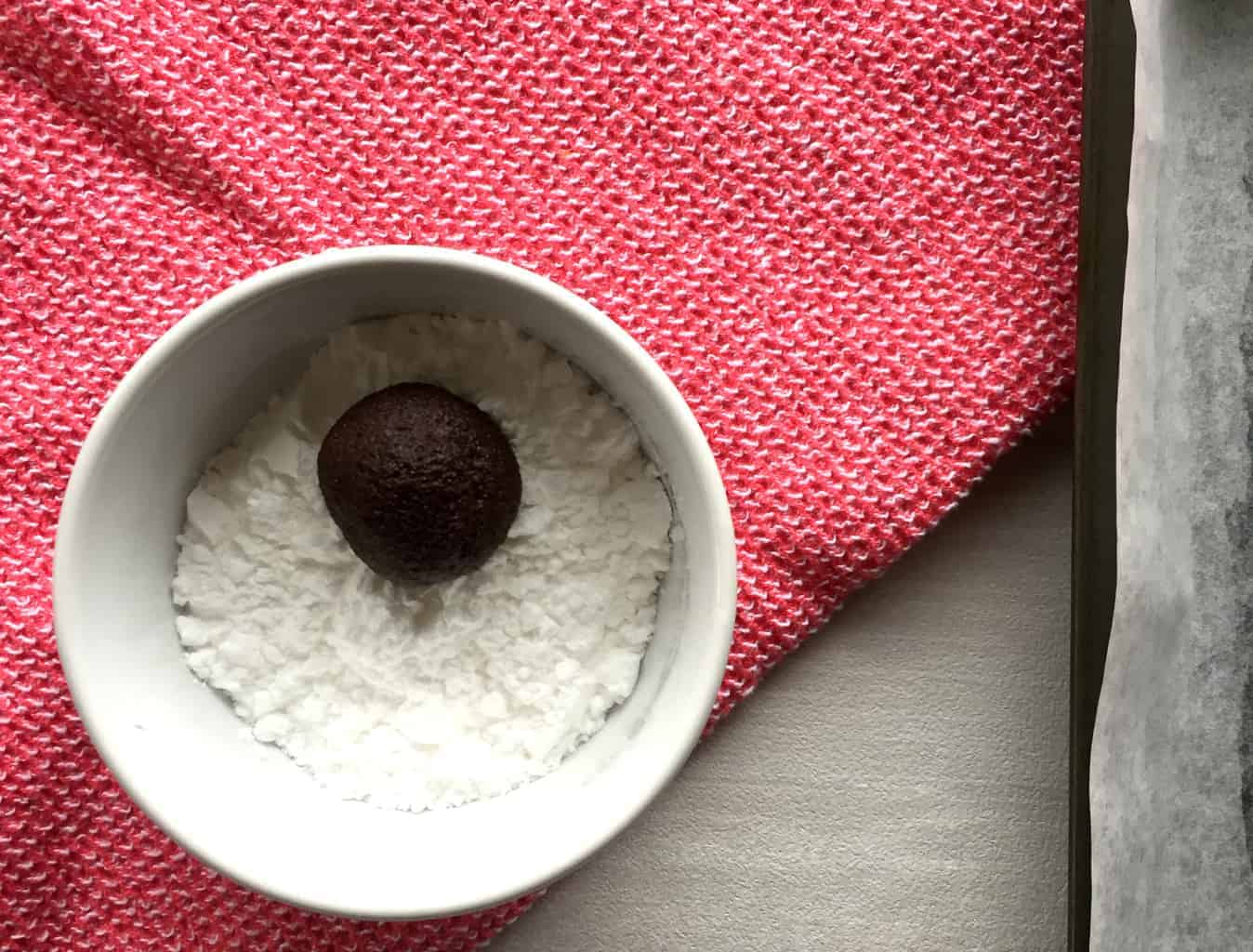 There are a few steps to get the biscuits just right, I tested a few batches to get the outcome I wanted. It is important that you chill the dough before you prepare the biscuits or they will spread too quickly and you will not get the right crackle effect. You can simply pop the mixture in the freezer for 10 minutes or half an hour in the fridge. It doesn't take long.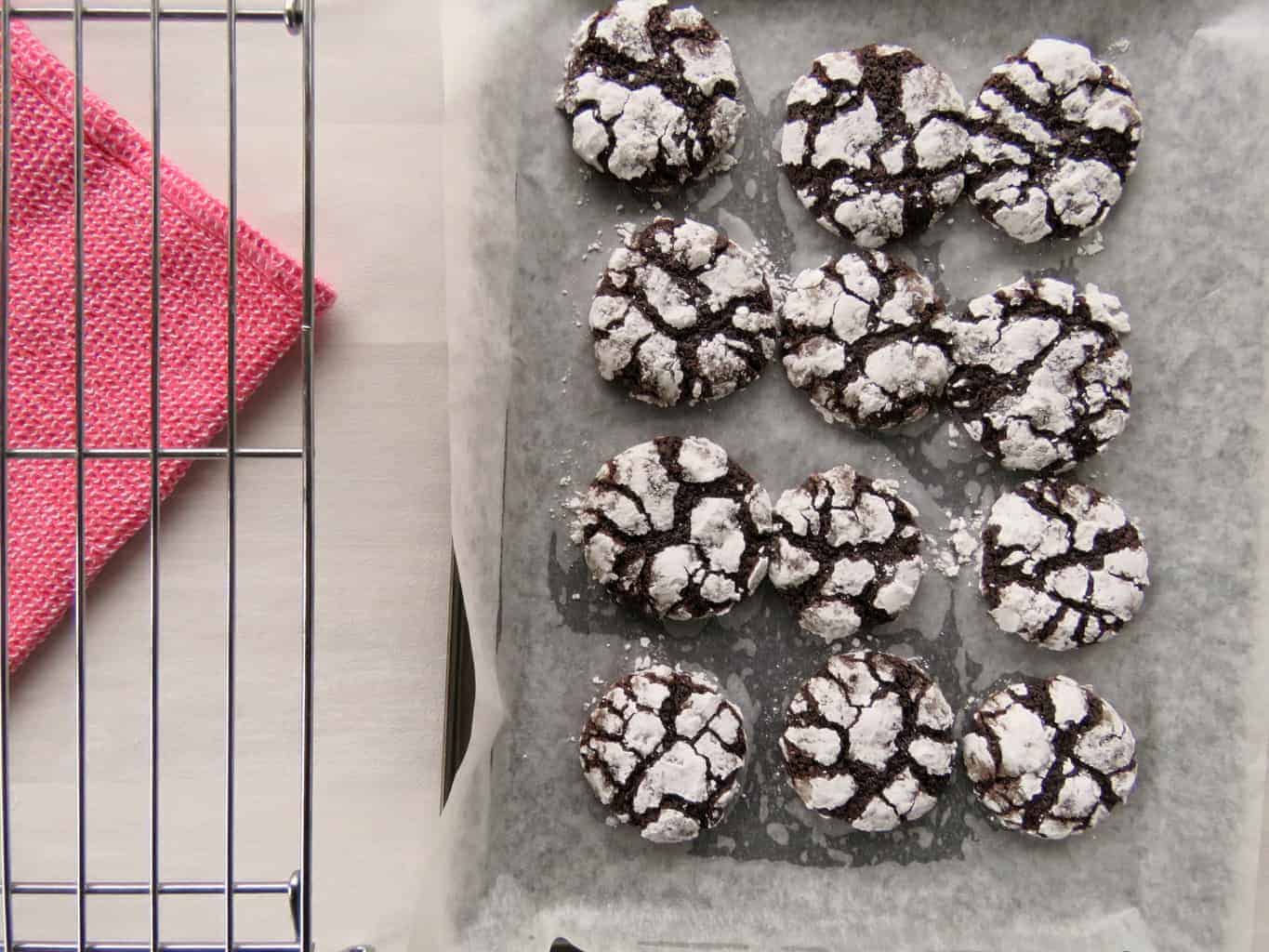 Then you simply roll into balls and coat generously in icing sugar, bake and watch! I also reduced the cooking time and temperature so that they maintain that soft lovely fudgy finish of a brownie – so cooking time of 10-12 minutes is more than enough. And it is super important to allow these biscuits to almost completely cool on the tray before carefully transfering them to a wire rack as they are a softer biscuit. If you didn't already know I am a big brownie fan – you can find some of them here – Seven Beautiful Brownies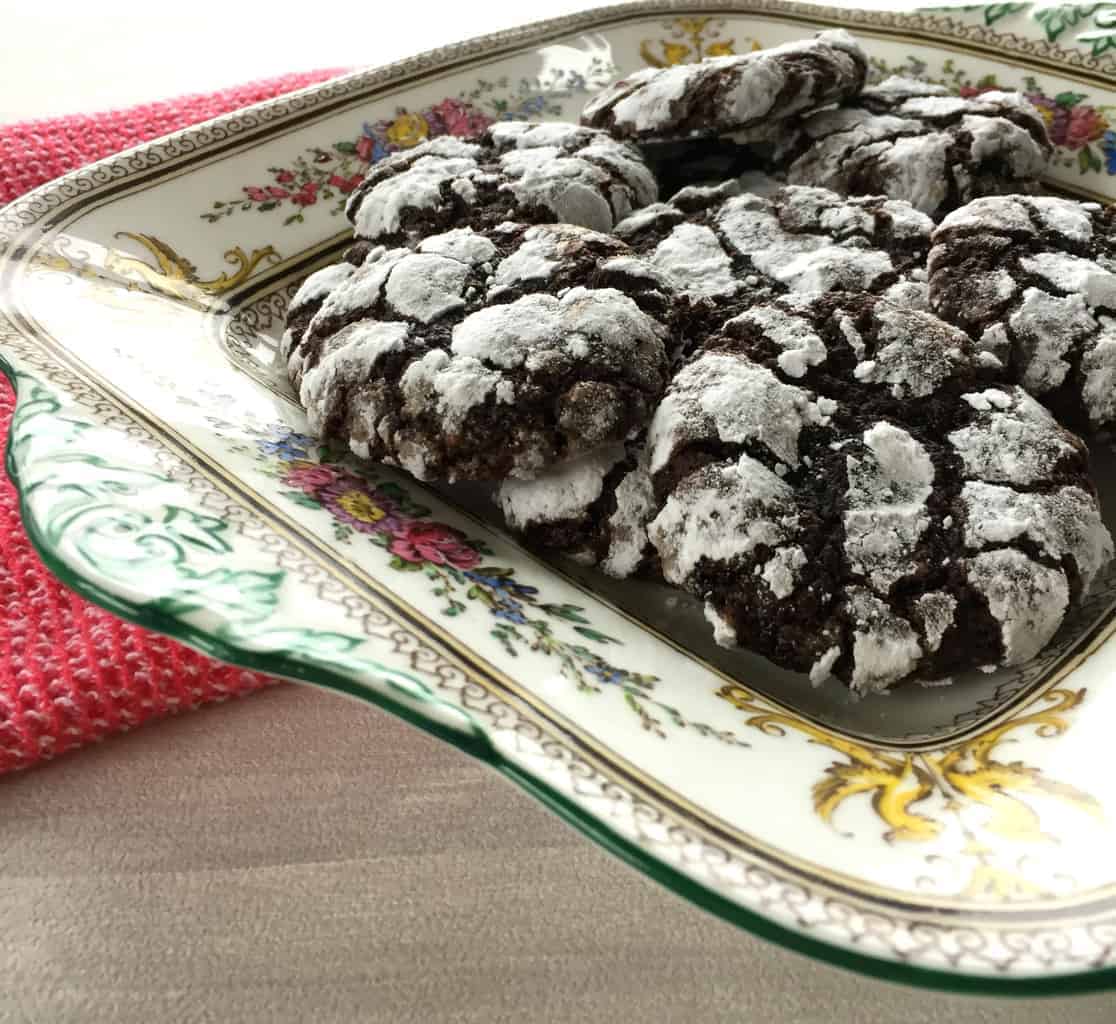 Pin It! Just A Mum's Chocolate Crackle Biscuits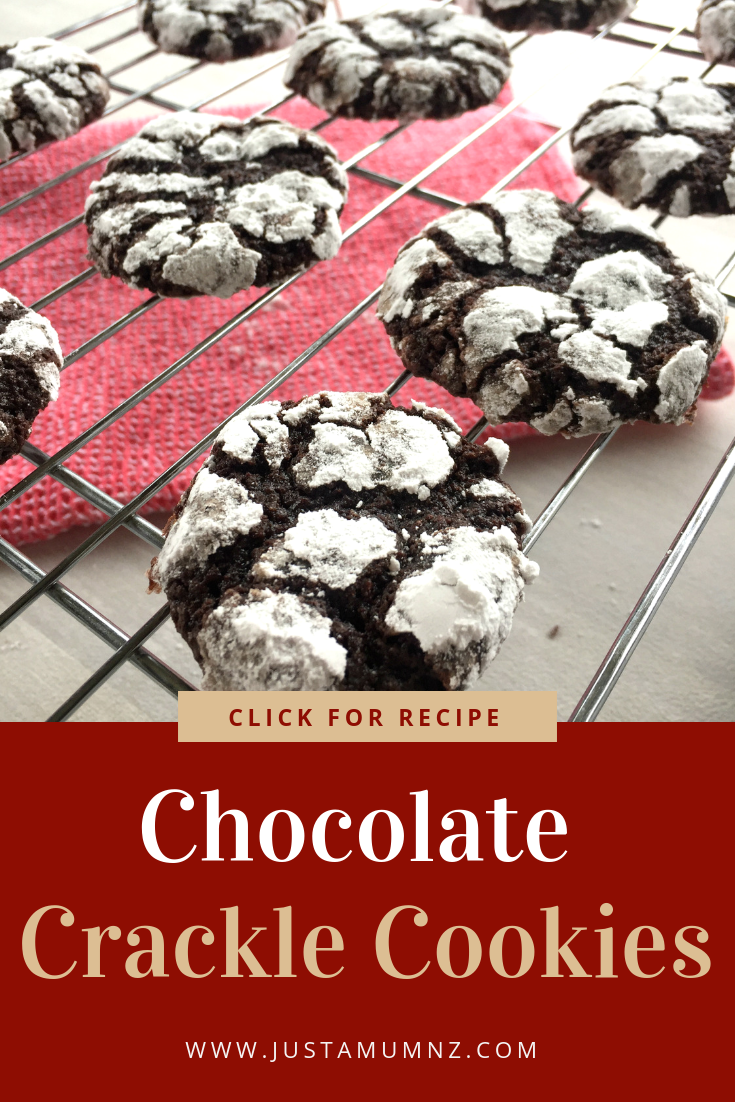 So without further ado onto the recipe!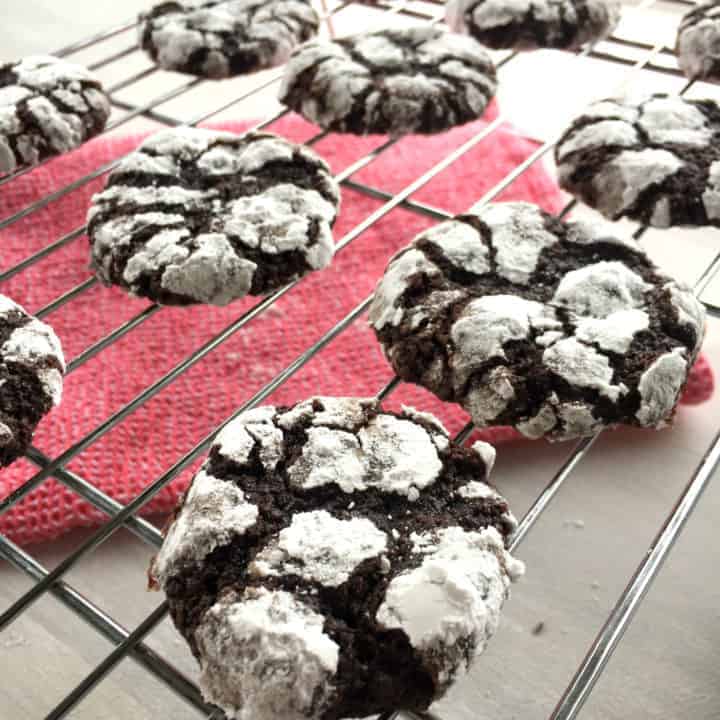 Chocolate Crackle Brownie Biscuits
Yield: 30

Prep Time: 30 minutes

Cook Time: 10 minutes

Total Time: 40 minutes
Ingredients
1 Cup Plain White Flour
1 Cup White Sugar
1⁄2 Cup Cocoa Powder (best quality you have)
1 Teaspoon Baking Powder
1⁄2 Teaspoon Salt
4 Tablespoons Butter, softened
2 Eggs, 7's, beaten lightly
1 Teaspoon Vanilla Essence
1/4 Cup Icing Sugar
Instructions
In a large mixing bowl add the flour, sugar, cocoa, baking powder and salt and mix well. You can use a food mixer to make this easier, or a large wooden spoon
Add the softened butter and combine well
Lightly mix the two eggs with the vanilla and add to the flour mixture and stir until completely combined (add chocolate chips now if using)
Chill the mixture for 10 minutes in the freezer or 30 minutes in the fridge
Prepare two baking trays with baking paper
Preheat the oven to 180C
Add the icing sugar to a small bowl and set up with your baking trays beside you
Scoop tablespoon sized amounts of the mixture and with damp hands roll into small balls, add to the icing sugar, coat thoroughly and place onto a tray 5 cm apart.
Repeat with the remaining dough, working quickly so the dough does not soften too much. If it is a hot day you can always re-cool the balls before baking
Bake for 10 minutes, the biscuits will be very soft.
Remove the trays from the oven and allow to almost completely cool before carefully transferring them to a cooling rack.
Store in an airtight container


Recipe adapted from Genius Kitchen
I hope you enjoy this lovely simple but effective recipe! Definitely one to share for all the chocolate lovers you know.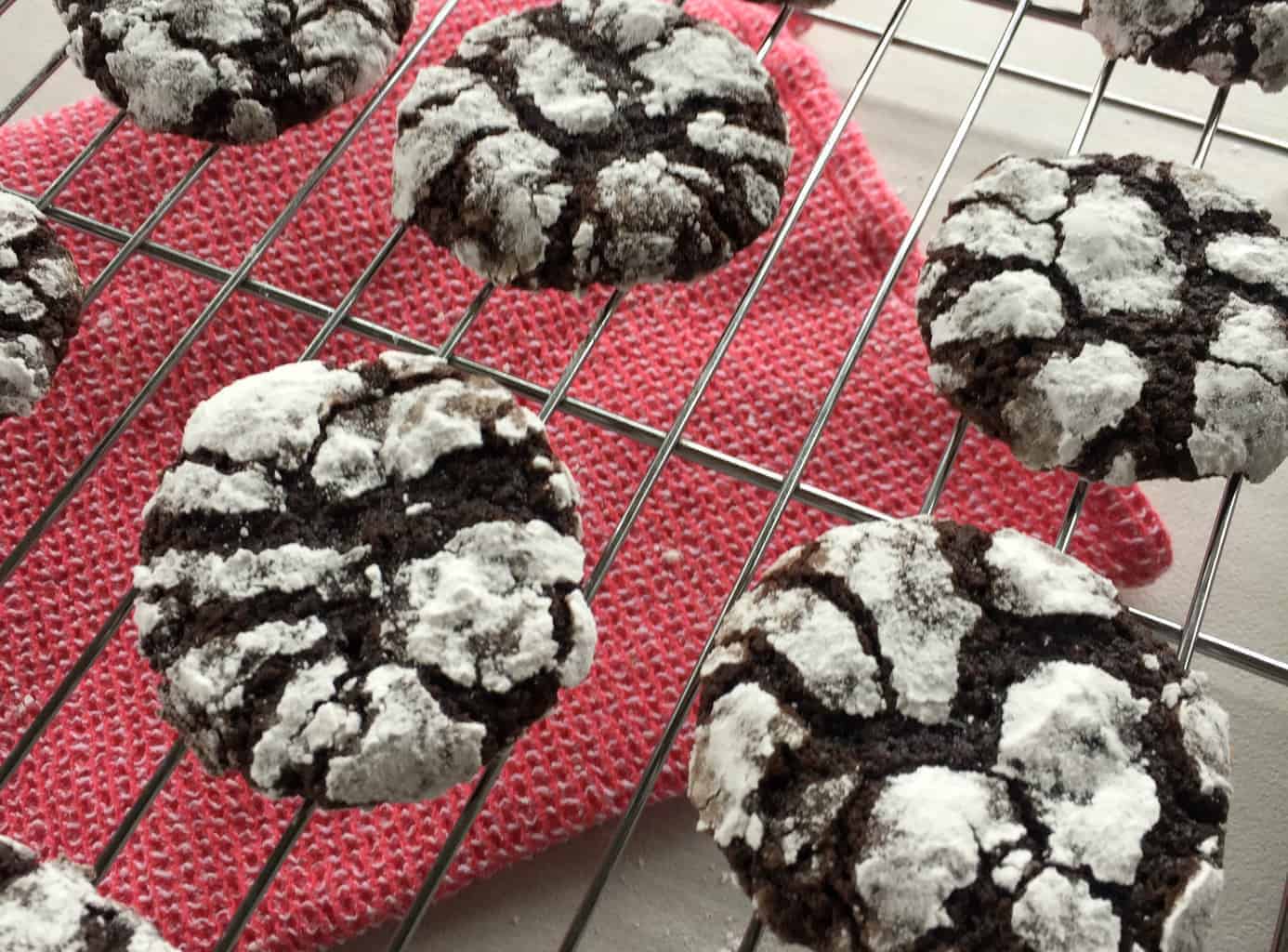 Thank you so much for stopping by to check out this recipe. Please also follow me on Facebook or Instagram and you can be one of the first to receive my new recipes by subscribing via email in the link below.
Happy Baking
Anna
If you love brownies be sure to check out seven of mine!