These delicious brownie like Orange Crackle biscuits are so fun to make and look fabulous – perfect for a special occasion!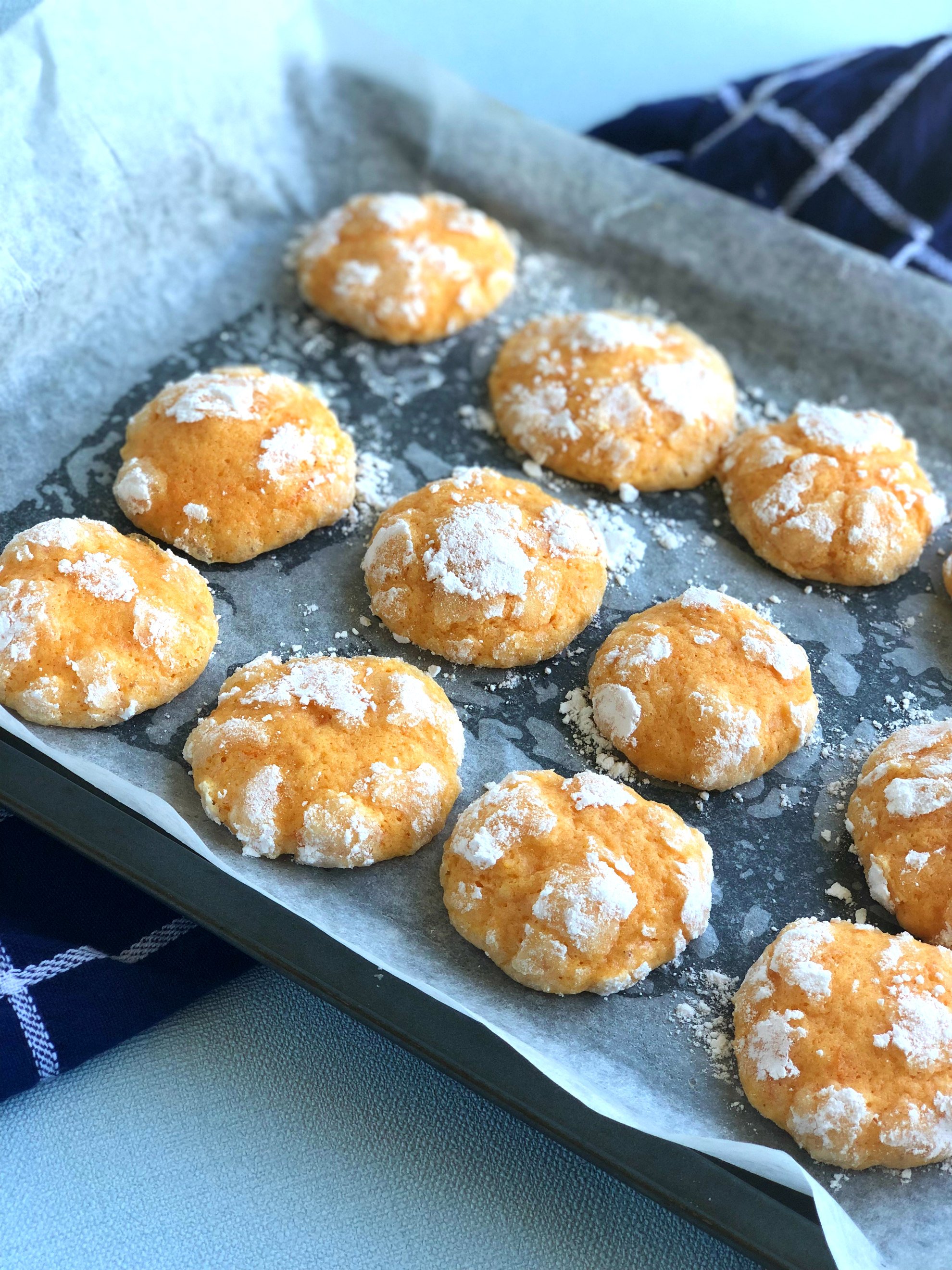 Many of you will have seen my Chocolate Crackle biscuits on the blog, if not check them out HERE. They are absolutely delicious, cakey textured biscuit with a fun crackle texture. So I wanted to recreate them in citrus flavours so I have done so with Orange here and Lemon in my next post.
The texture of these is just like a light brownie, a softer biscuit but light and lovely and of course the flavour is wonderful! There is an easy technique to getting the crackle on the top, this is due to rolling the dough into icing sugar and generously coating it before placing the balls on the baking tray. You then leave them like this and pop them in the oven, as they cook they spread and the icing sugar crackles!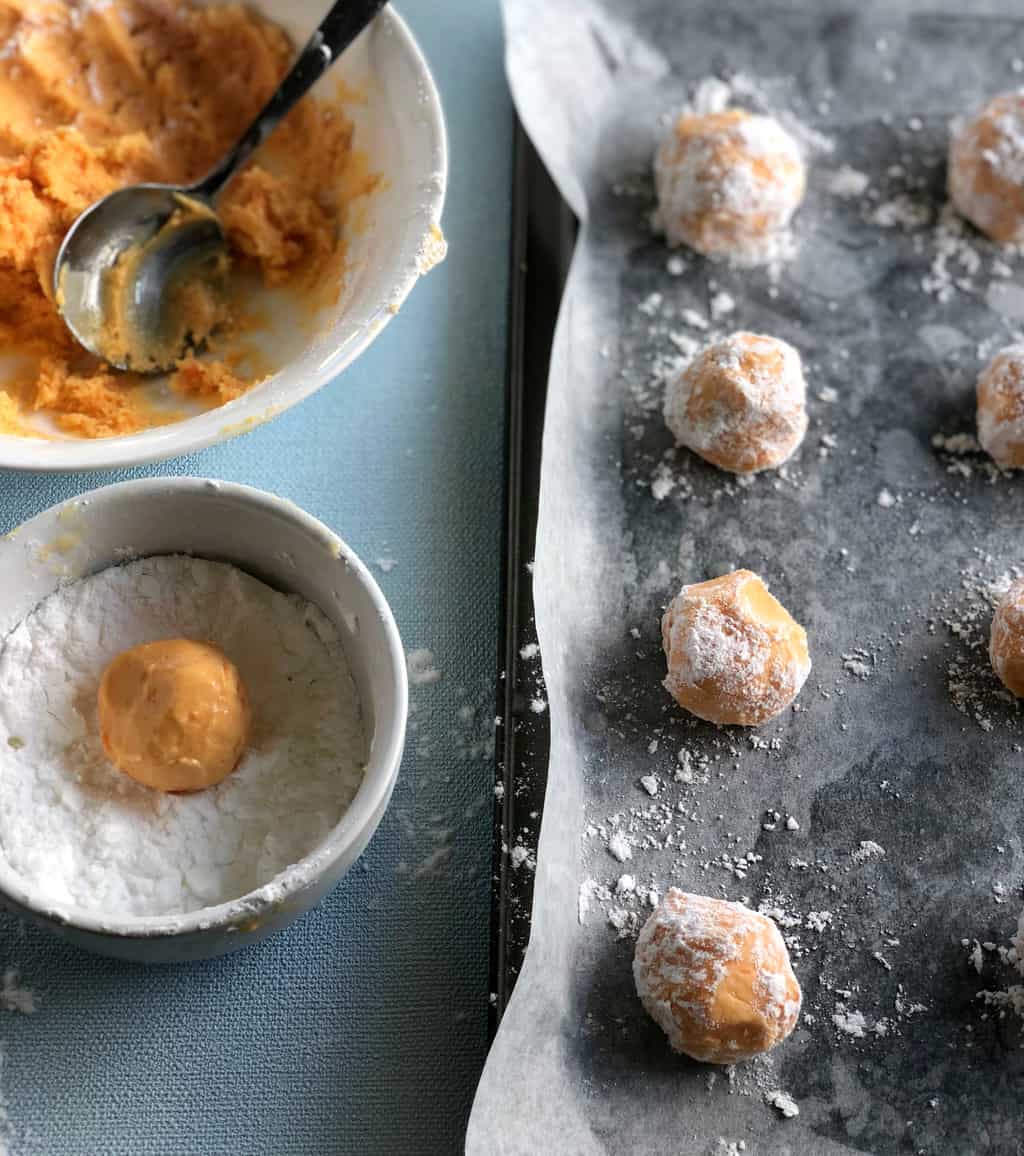 I wanted to get across the flavour of orange as much as I could without changing the recipe too much. So I have done this with both the zest and the juice of a fresh orange. And of course the zest gives it an extra pop of texture.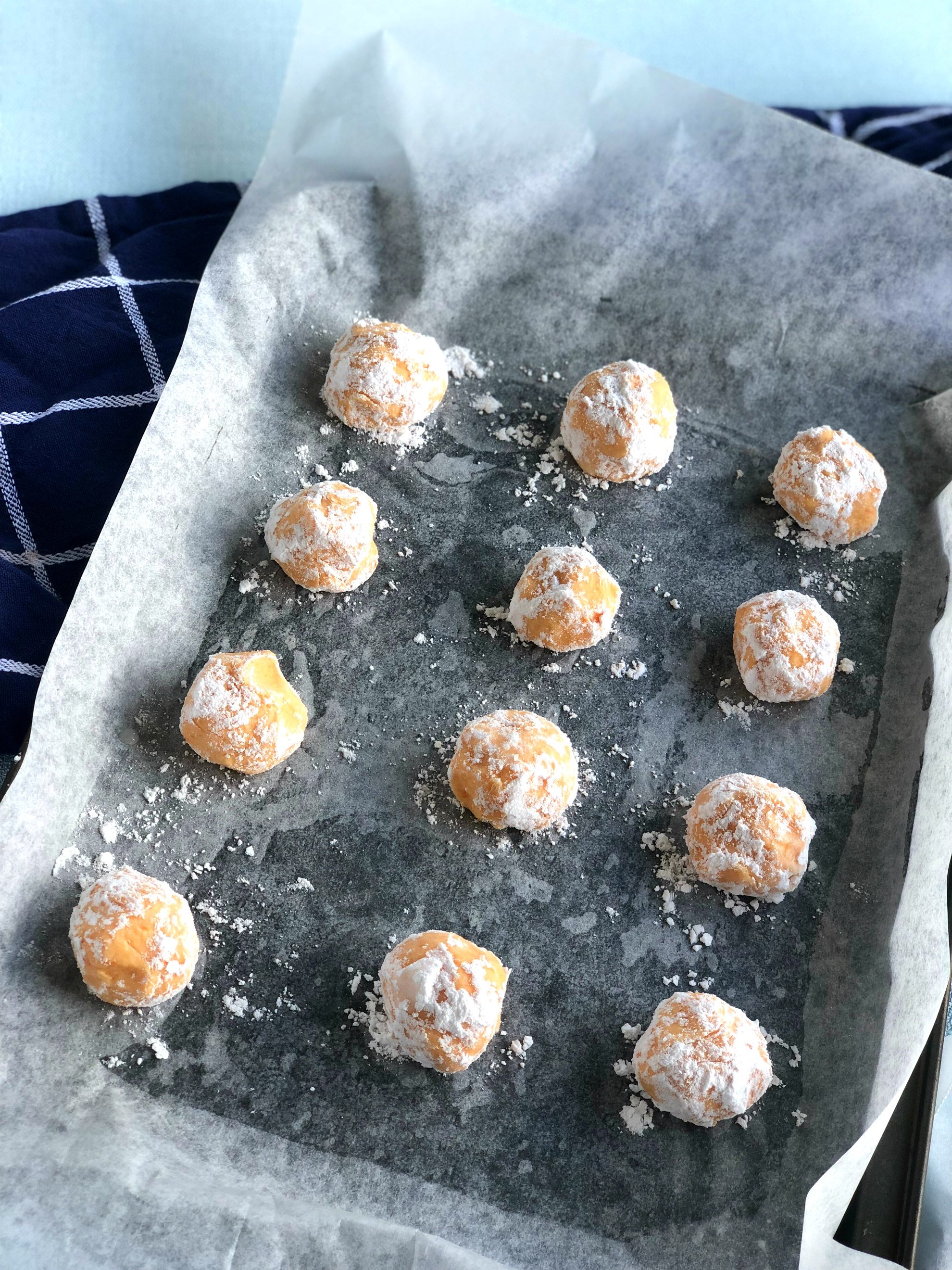 I have also added a tiny drop of food colouring – without it the biscuits are still delicious, all it does is change the colour of them to a brighter orange. You can absolutely leave this step out. All I did was add a tiny drop off red colouring and a drop of yellow onto the end of a knife and add to the batter – you really do not need much at all. This brings about a lovely orange colour that ensures everyone knows what flavour these are! Also provides a nice contrast with the white icing sugar.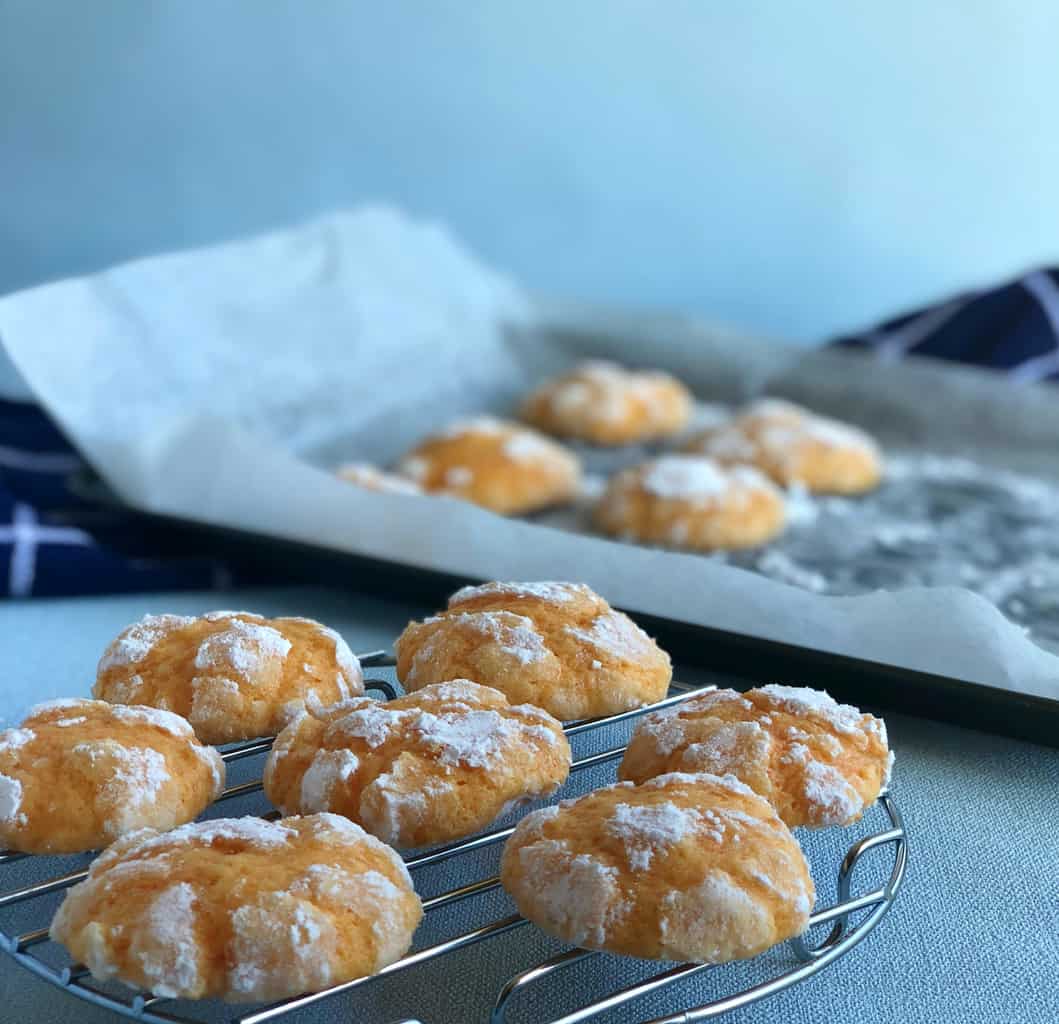 I am keen to try this technique with some different flavours to see if it will still work, watch this space!
But first onto the recipe, be sure to let me know if you try them
I hope you enjoy this lovely simple but effective recipe! Definitely one to share for all the citrus lovers you know.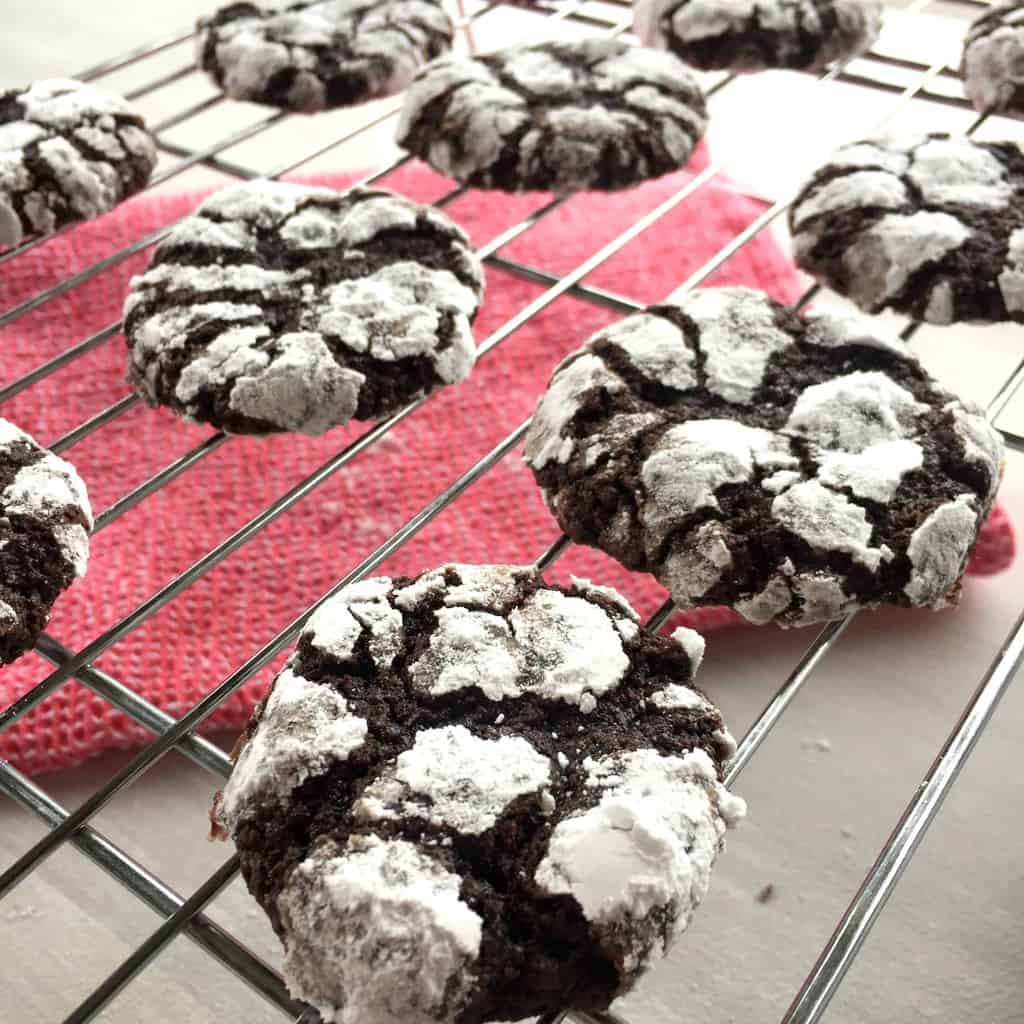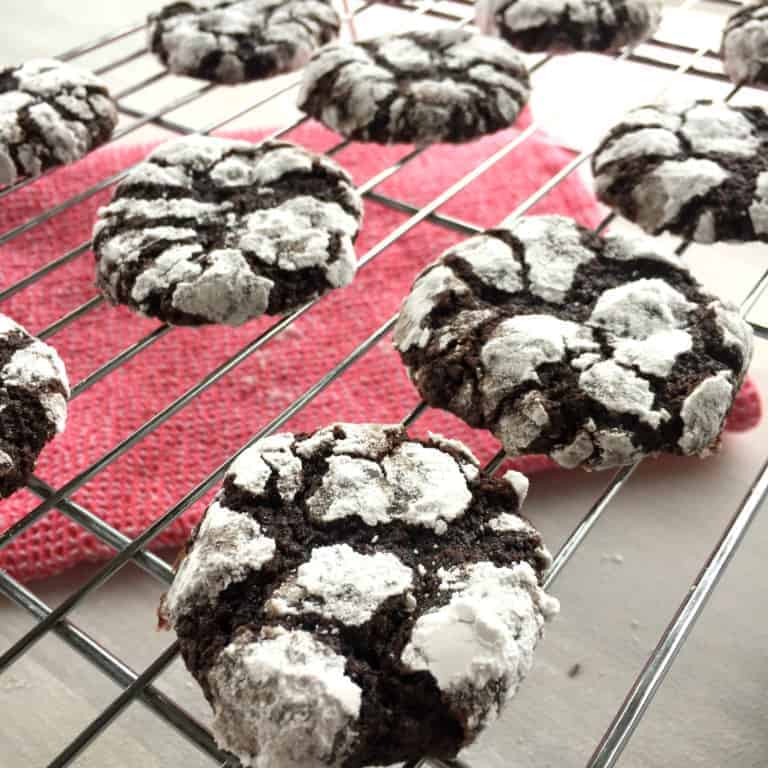 Thank you so much for stopping by to check out this recipe. Please also follow me on Facebook or Instagram and you can be one of the first to receive my new recipes by subscribing via email in the link below.
Happy Baking
Anna