I have not had great success with making fudge, but that is all about to change with this little recipe!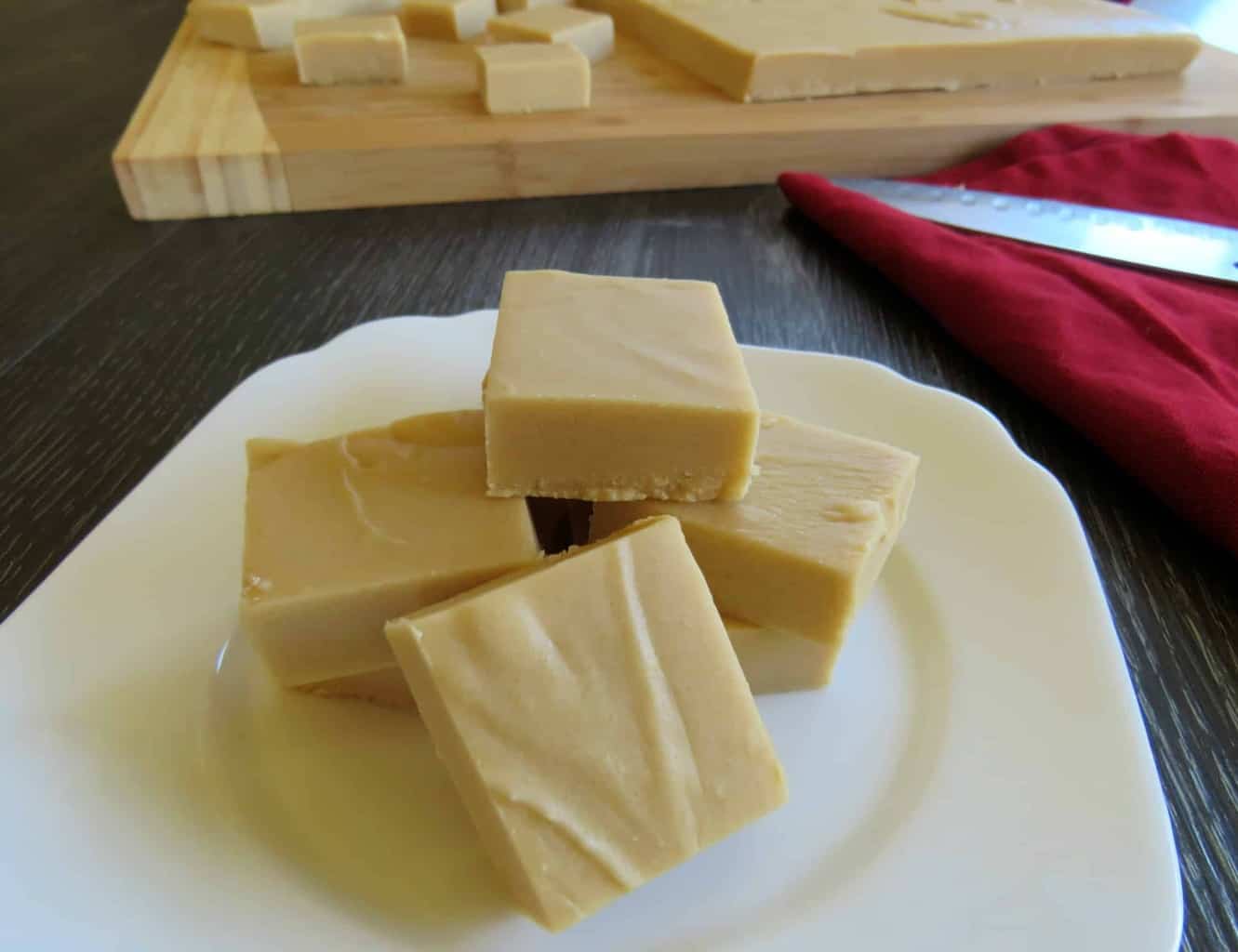 Over the years I have tried and failed to make fudge but I am determined to get the knack. But I am starting with the easy recipes first. I have often mentioned over on my Facebook page my inability to make fudge and people have kindly shared their no fail recipes with me which I have stored away for testing.
This recipe was given to be many years ago and it is so simple I had to start with this one. It is just 4 ingredients so how can I fail! Best of all for me is that it is made in the microwave and done in under 15 minutes! If you have a no fail fudge recipe then be sure to share it in the comments below.
UPDATE: I have found the original poster of this recipe, so a huge thank you to Marie from It's Marie Made, you can find the original recipe and instructions here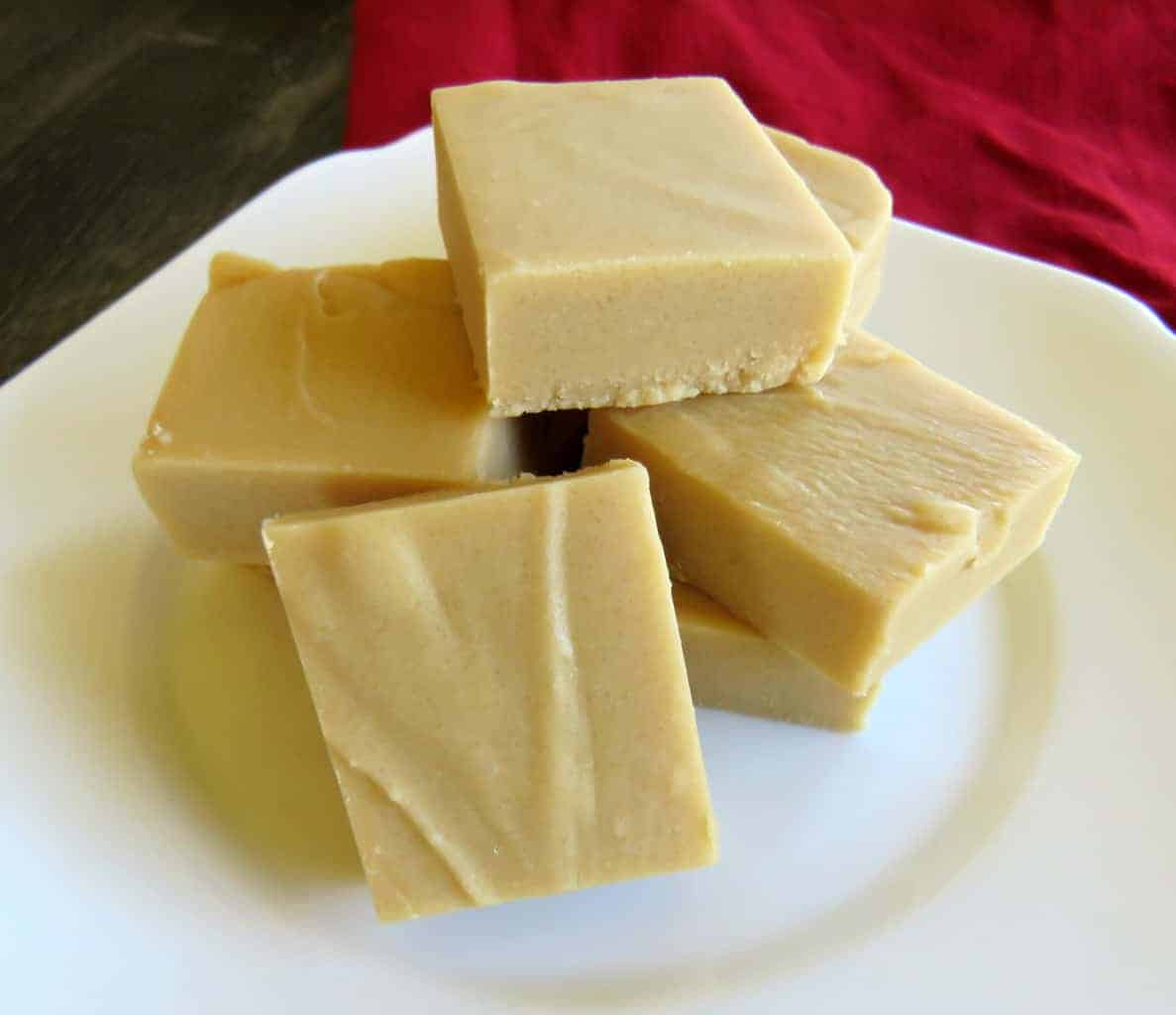 I have often wondered if my lack of fudge skills come from the fact we use gas for cooking hence the simmering stage a little tricky to manage, or if I am impatient (yes) or lacking in the heavy bottomed pans (no probs with a heavy bottom here…..). Either way it hasn't been top of my skill set.
This recipe makes a huge batch of fudge so is perfect for a school bake sale, as Christmas gifts or just to take as a plate somewhere special.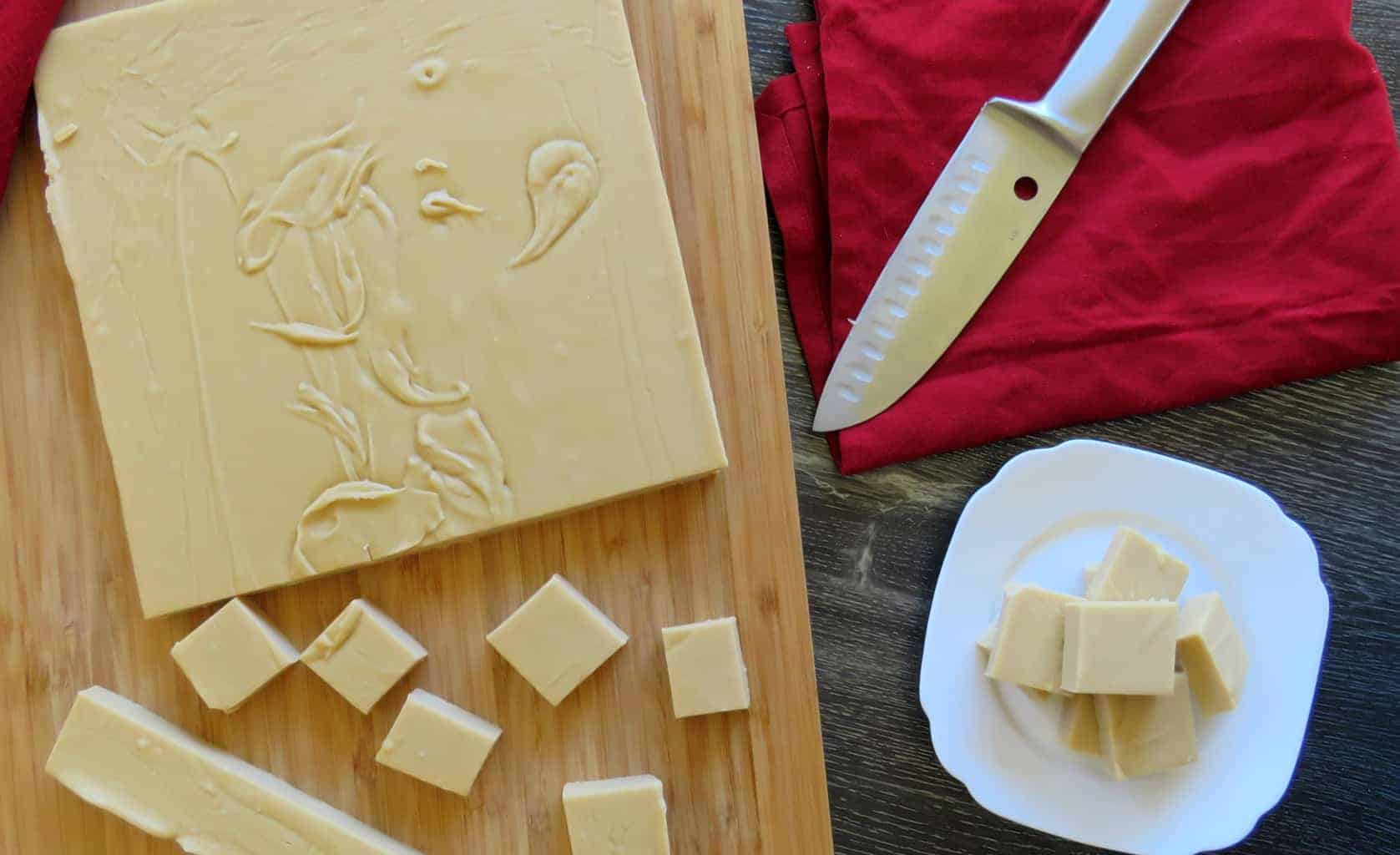 There are a few tips I can recommend for baking fudge in the microwave, first of all is that you want to ensure that the sugar does not burn, in order to do this I reduced the power of my microwave as it is a 1600W, so I set the cook time to 10 minutes and reduced the power to 50%, stirring every 2-3 minutes until the fine sugar crystals were completely dissolved.
You may need to cook longer to get the sugar to dissolve depending on your microwave.
The other top tip is when you use the chocolate ensure it is either melts or your favourite white chocolate bar, something that will MELT. Don't do what I did the first time and use the drops which are specifically marketed to hold their shape!! It all worked out in the end but another sort of chocolate would have been ideal.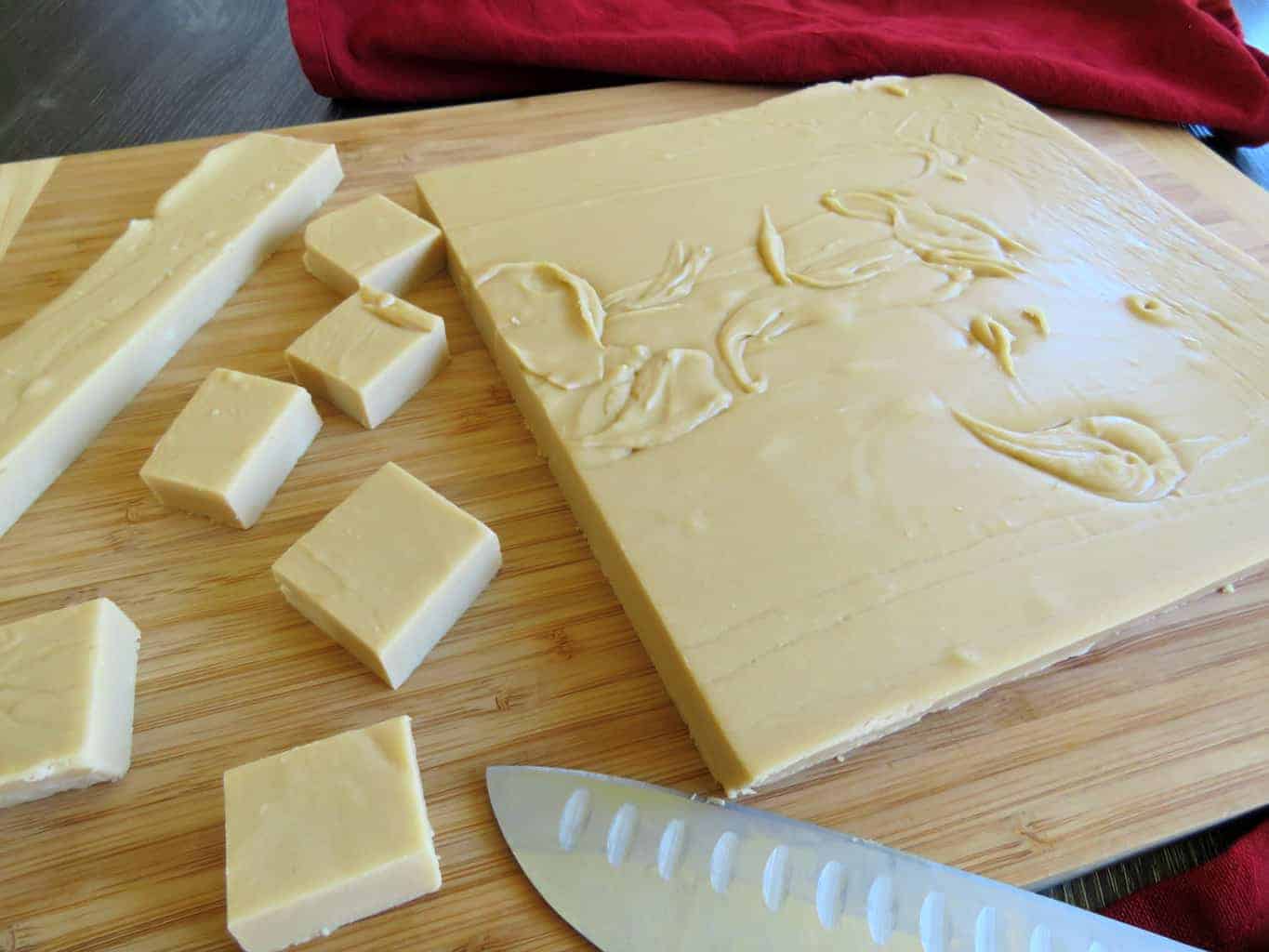 Final note, this is cooked at a high heat and it gets SUPER hot and I would love for everyone to take care when handling the mixture, the bowl and all things related to it so have a towel on hand.
You may like to pop over and try my Delicious Microwave Russian Fudge next!
Onto the recipe!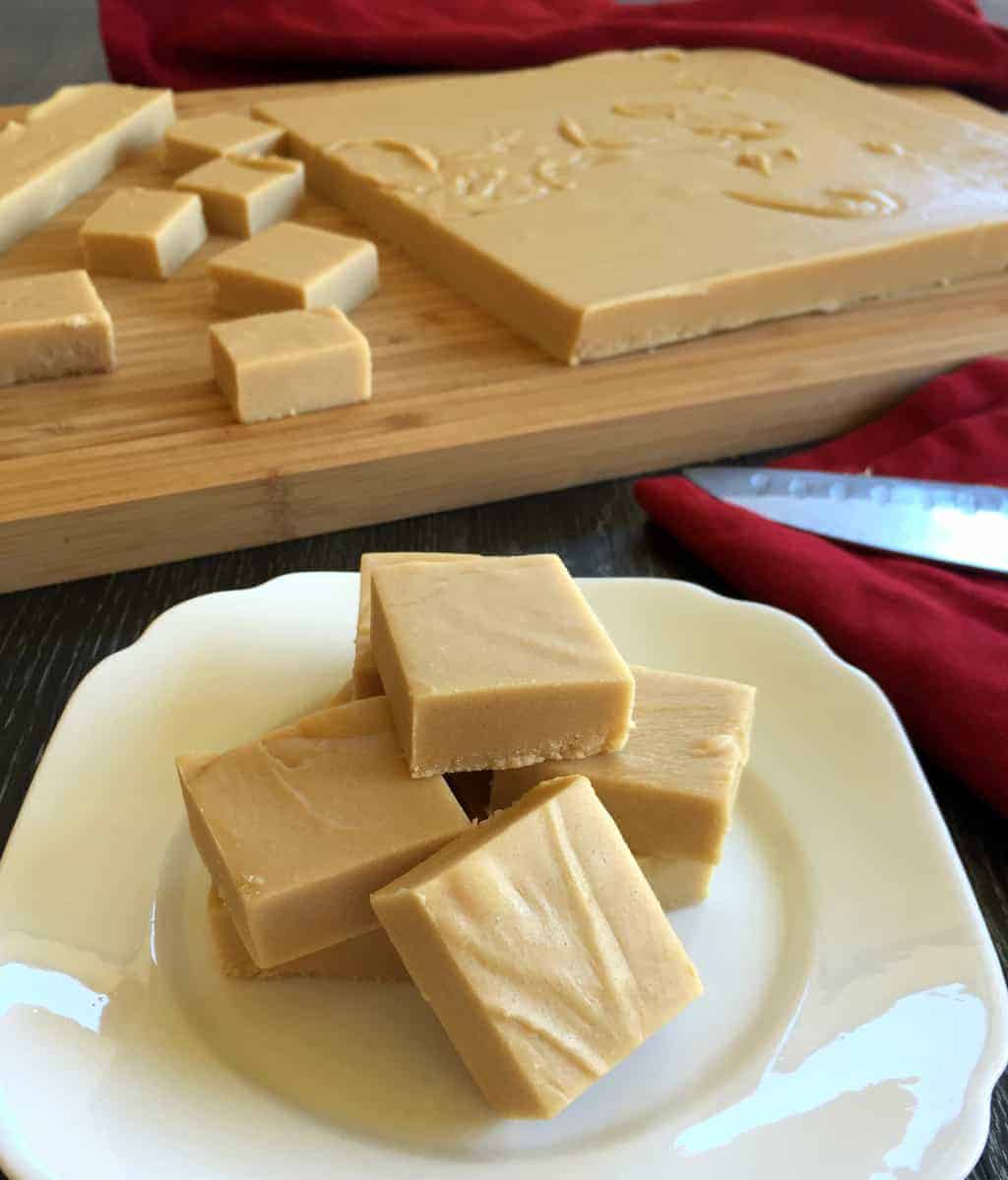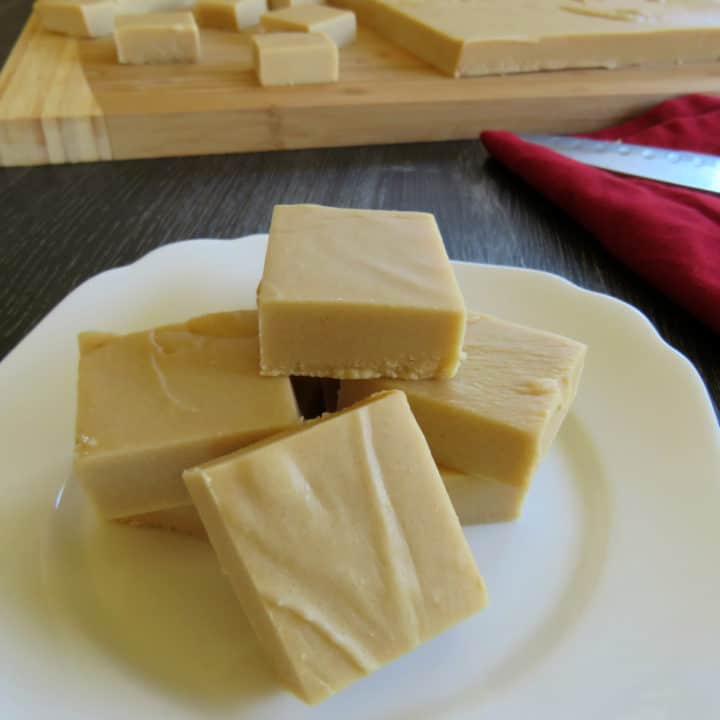 Caramel & White Chocolate Microwave Fudge
Yield: 30

Prep Time: 5 minutes

Cook Time: 10 minutes

Total Time: 15 minutes
Ingredients
3 Cups Brown Sugar, packed
175 grams Butter, diced
1 Tin sweetened condensed milk
375g white chocolate, melts or chocolate pieces
Instructions
Prepare a large slice tin, at least 25cm by 25cm with baking paper, or a light grease (in order not to damage your slice tin with knife marks you will want to remove the fudge before slicing or use a ceramic or glass dish)
In a large microwave proof bowl add the brown sugar, butter and condensed milk.
Set the microwave to cook for 10 minutes on 50% power, stirring every 2-3 minutes. As you near the end of the 10 minutes, check the mixture on the back of the spoon to see if the sugar crystals have mostly dissolved, you may wish to cook for a further 1 minute or more on 50% power if needed.
Remove from the microwave and add the white chocolate, stir well until the chocolate has completely melted into the fudge mixture and it is smooth.
Pour into your prepared slice tin and allow to set in the fridge for 3 hours or overnight.
Remove from the slice tin and slice into bite sized pieces.
Best stored in the fridge.
Enjoy!


So it is as easy as that! Definitely a sweet treat to share or for a special occasion.
Thank you so much for stopping by to check out this recipe. Please also follow me on Facebook or Instagram and you can be one of the first to receive my new recipes by subscribing via email in the link below.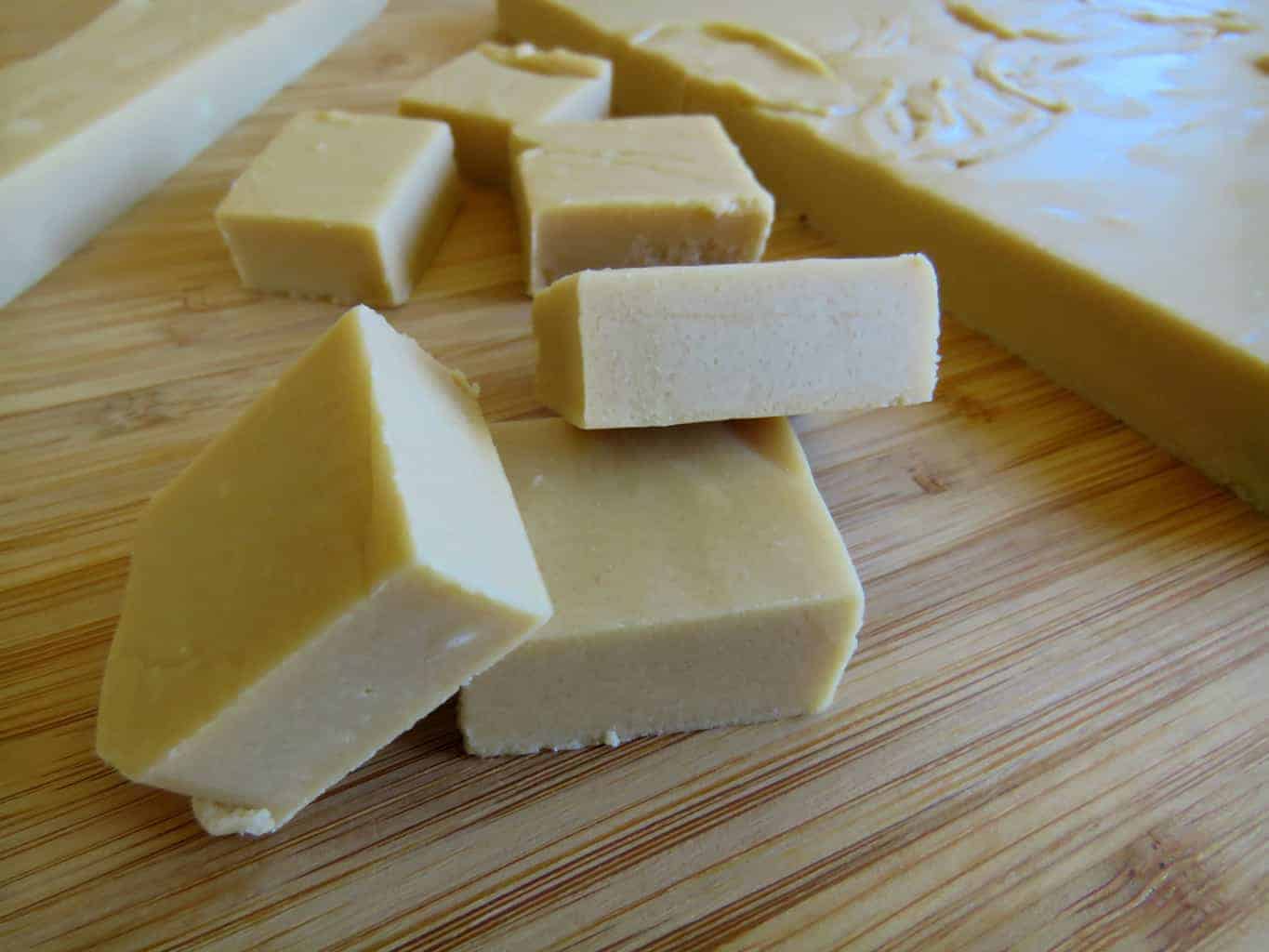 Happy Baking!
Anna