We are converted! After wondering what on earth persimmons were and how to eat them we have been enjoying them for the past few weeks and love them!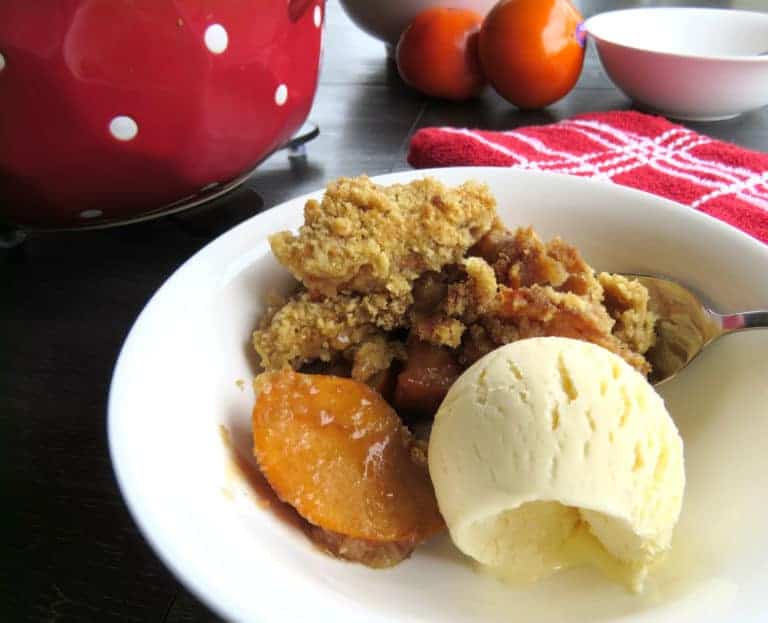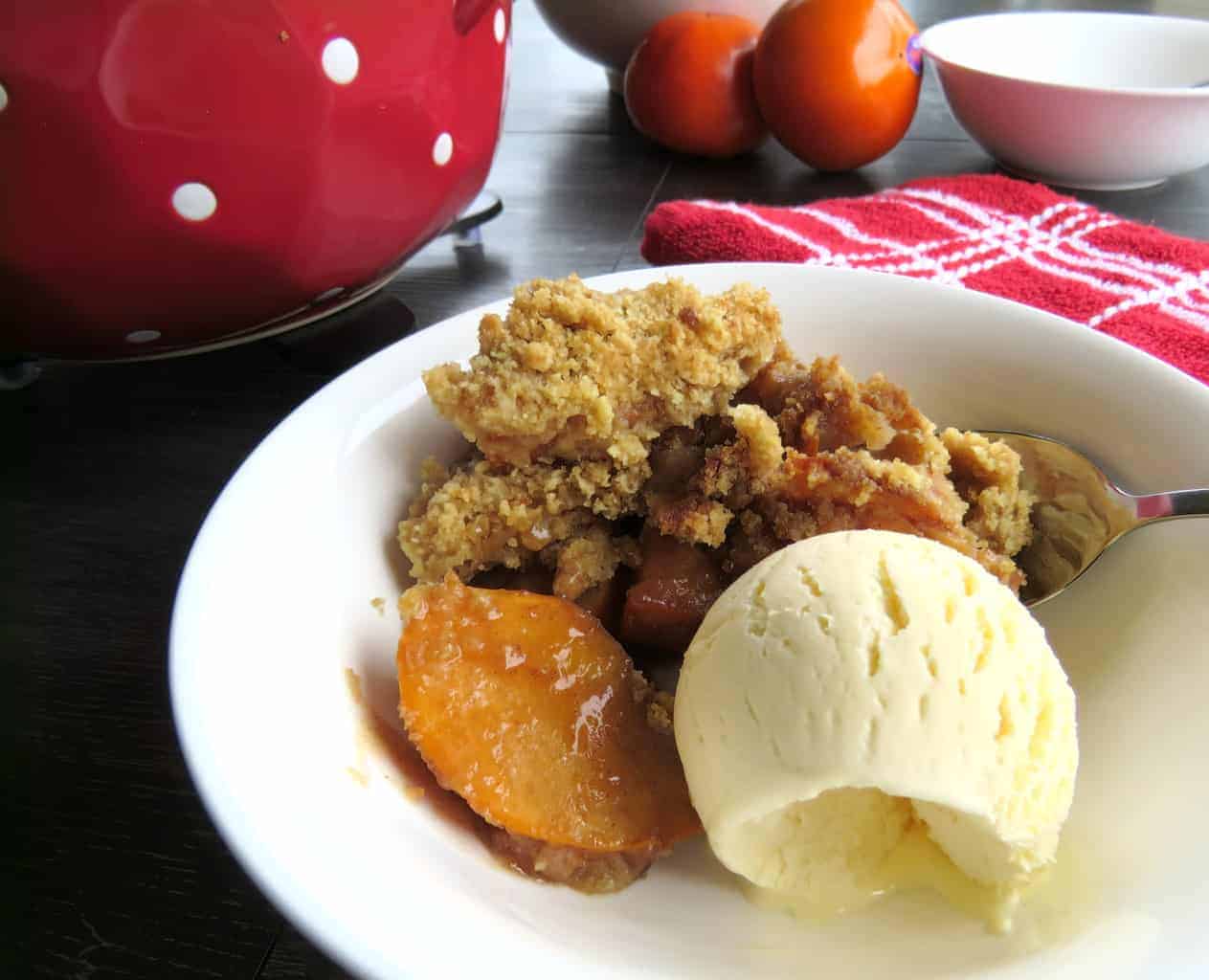 There are a number of fruit and vegetables I walk past in the supermarket having no idea what they are, how they taste or how to prepare them and persimmons are definitely one of those. I know I am not alone, so now we have been enjoying them in a number of ways, I thought I would share what I know with you!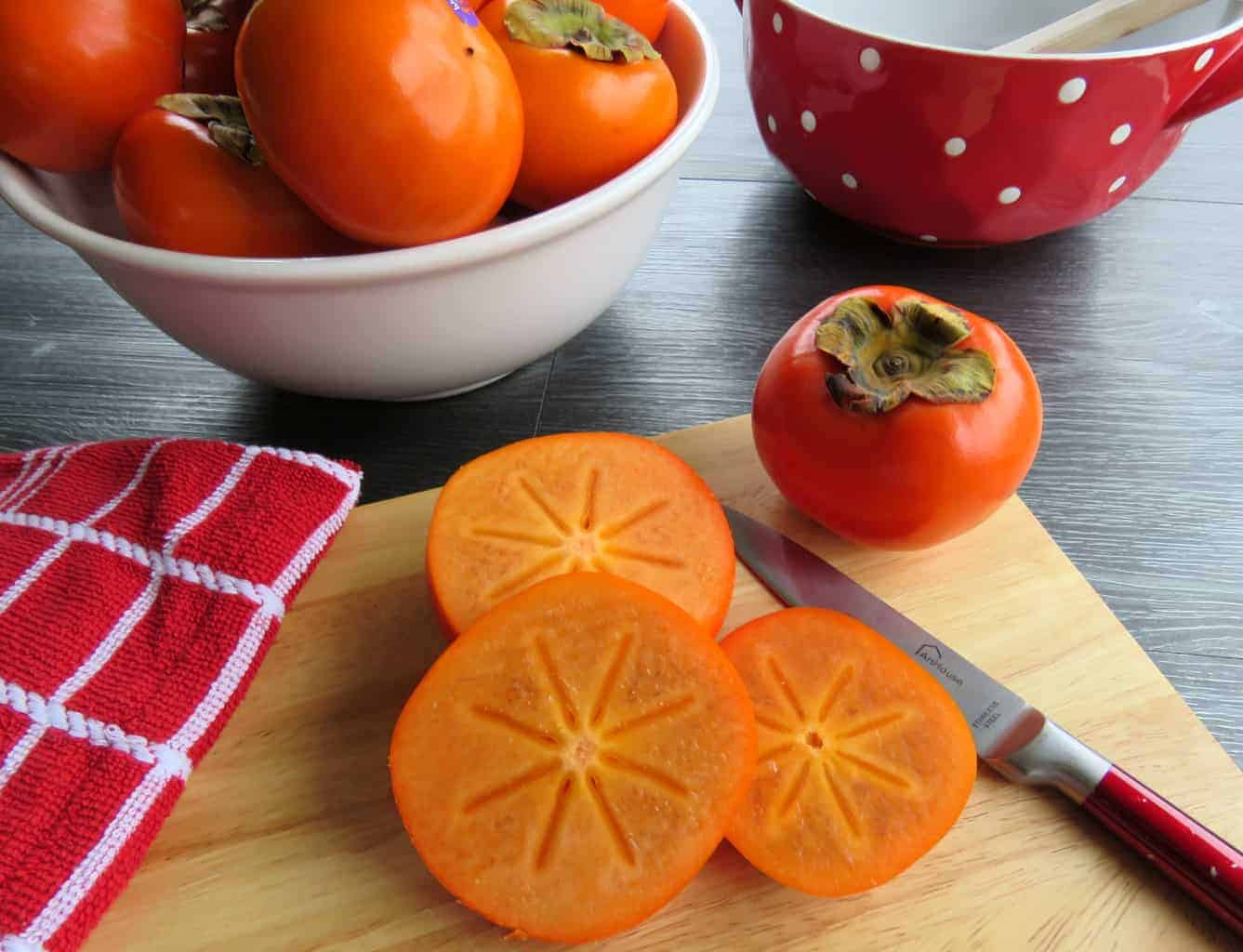 The persimmons I used today are fresh and ripe from right here in NZ, we were lucky enough to be delivered a huge box of First Fresh Persimmons grown in sunny Gisborne. They are a lovely bright orange coloured fruit with a subtle sweet flavour. When they are ripe you can eat them just like an apple, skin and all. There are often no pips to speak of so you can just eat the whole thing, but not the stalk part, I just eat around it or cut it out. You can use them fresh in fruit salads, smoothies or in baking like cakes and crumbles. They are lovely stewed with honey and cinnamon to enhance the flavours, as I have done here.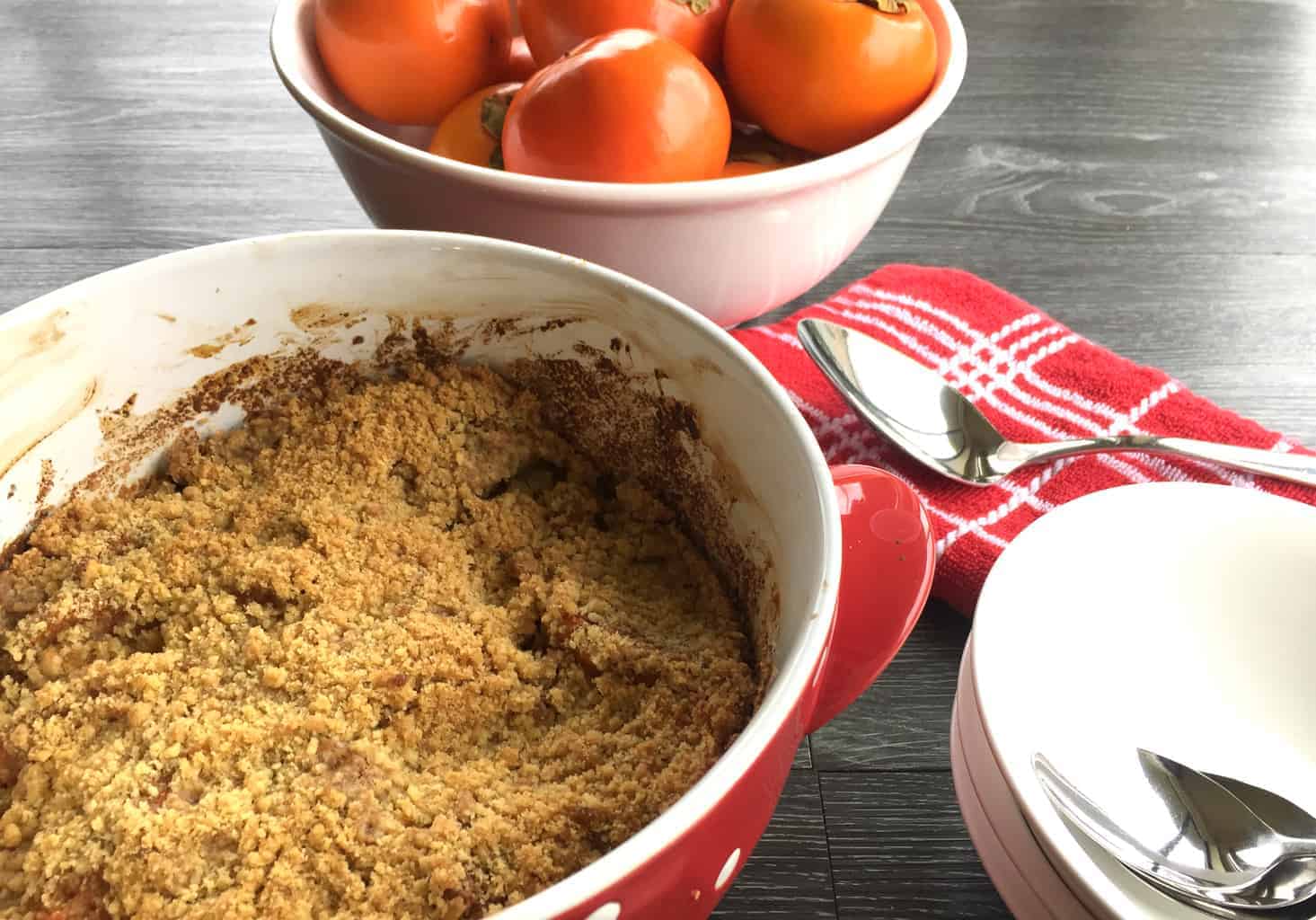 The variety we enjoy in New Zealand are high in Vitamin A, Vitamin C and potassium so lots of benefits! You can pick a ripe persimmon by the lovely dark orange colour of their skin. Some people LOVE them soft and squishy almost like a tomato and eat them just like that, others prefer them ripe but firm. Since the flavour is so subtle you can add them to savoury dishes too for a little sweet bite. There are other more astringent varieties that are grown around New Zealand too. They are available for just a short season from April to July so if you see them in store grab a few to try.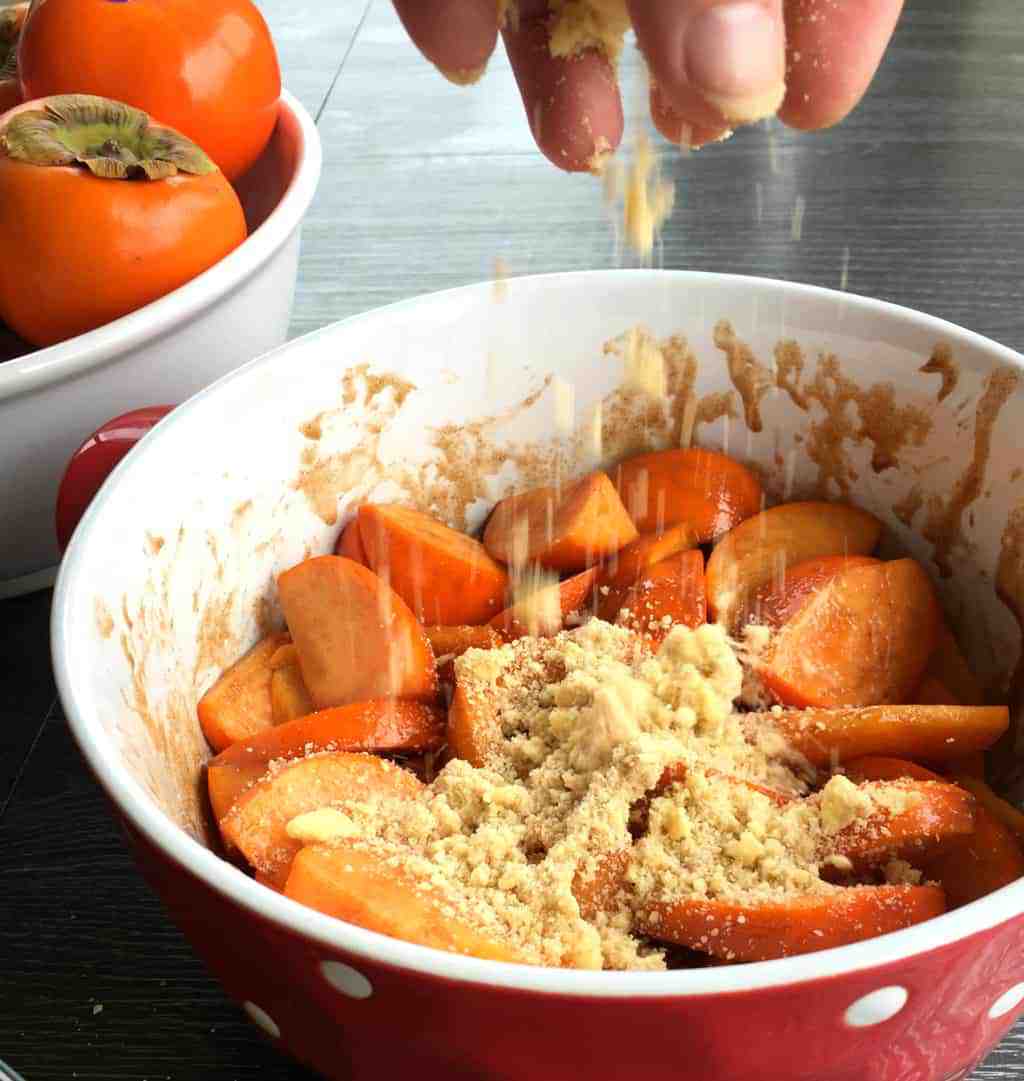 So onto my recipe for a comforting crumble. Our family love a winter crumble, and persimmons lend themselves beautifully to this sort of dessert. We have enhanced the flavour with honey, cinnamon and vanilla and added a simple crumble to the top. You can stew the fruit first, but if your variety is nicely ripe simply add the fruit straight to the bowl and coat with the flavours below.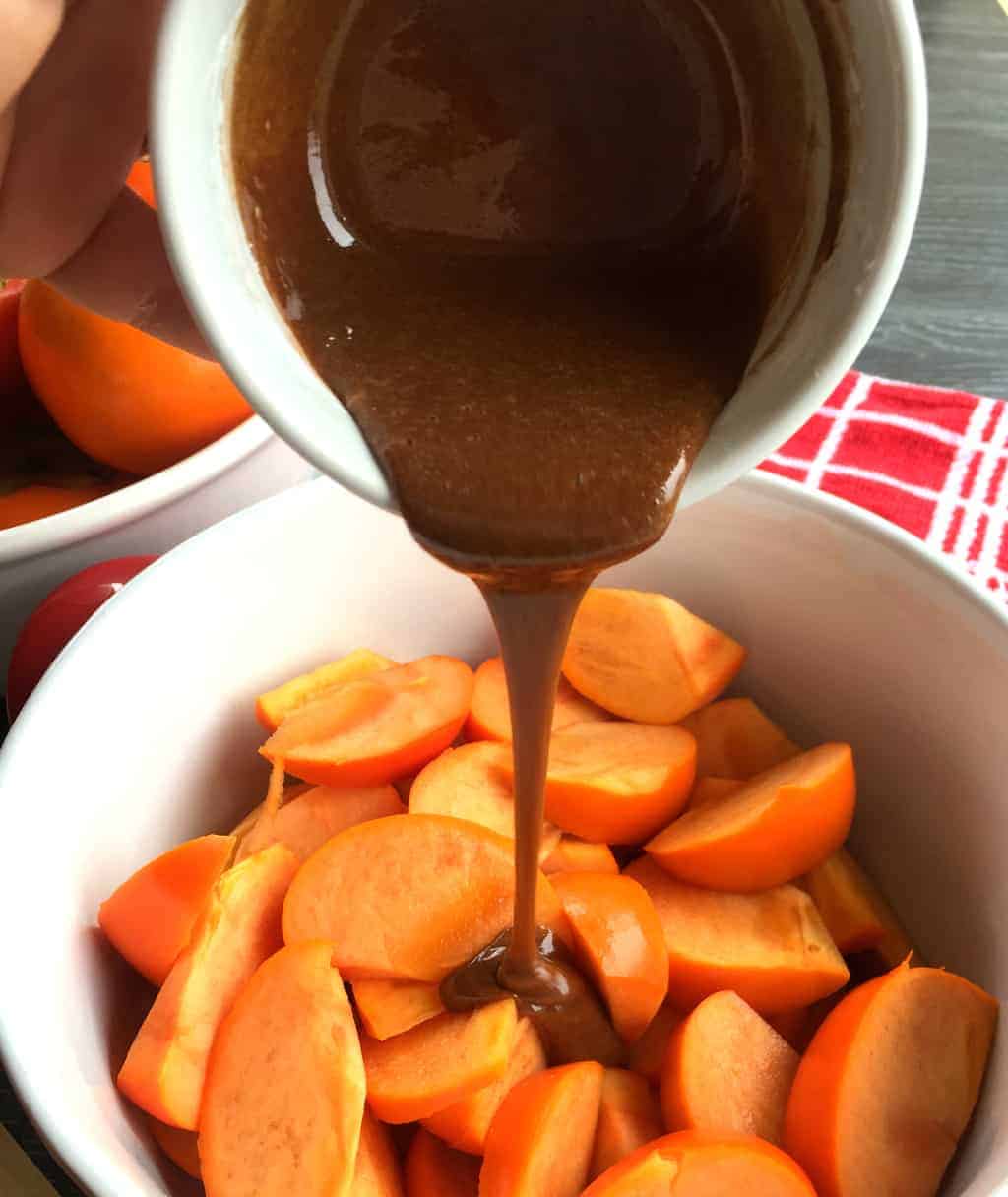 Making a crumble is so simple, we prefer to have ours without oats, but you could definitely add them here if you prefer the extra crunch. The key to a good crumble is not taking the mixture to a fine crumb otherwise it can tend to turn cakey, and also you want the fruit below to bubble up around the crumble to ensure the fruit is cooked and the syrup is combining with the fruit for maximum flavour! I add cornflour to my fruit mixture to ensure the juices are nice and thick. You want to slice your persimmons very thinly.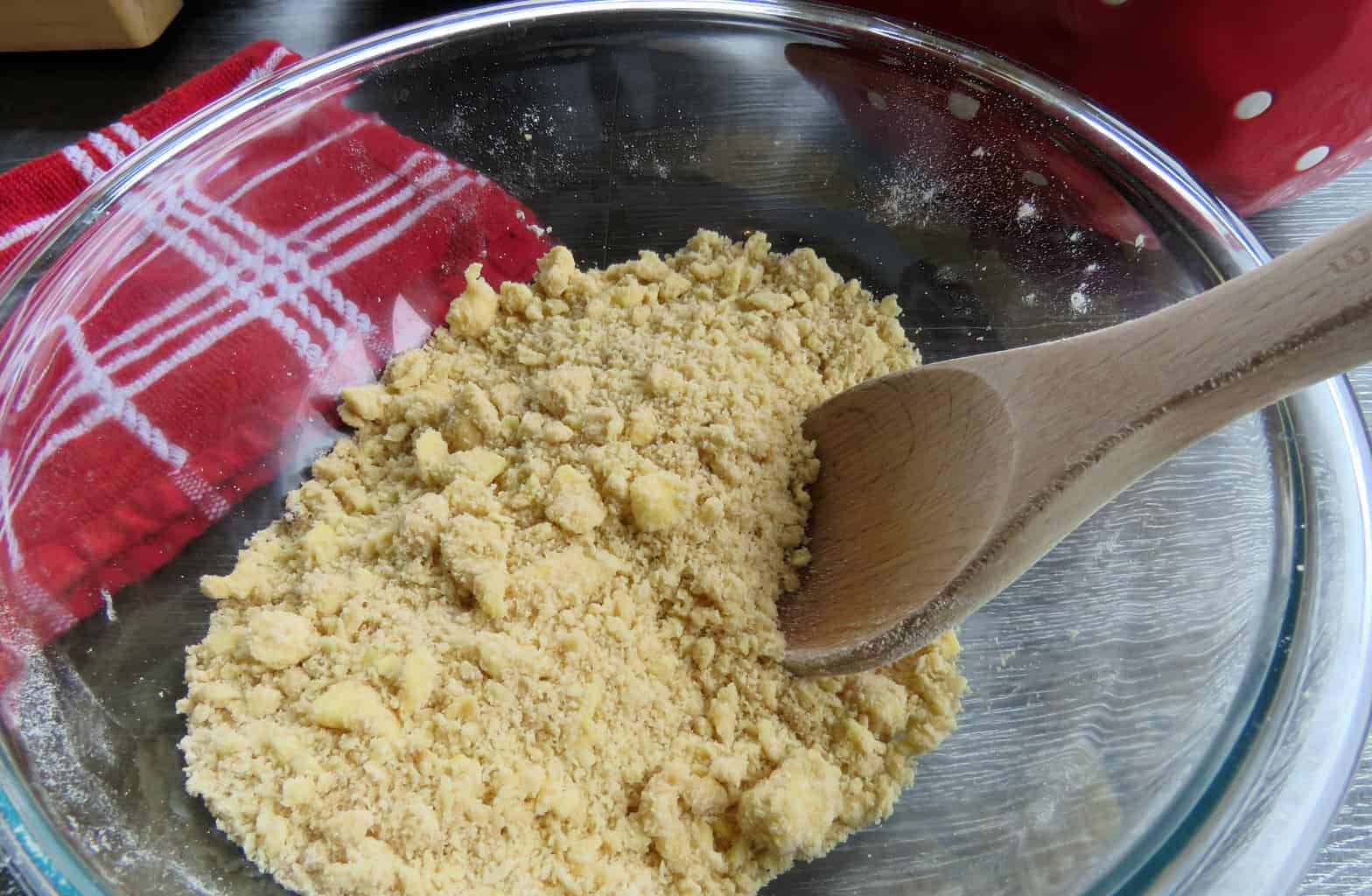 Making crumble is a great fingertip workout – likely one of my least favourite baking processes is rubbing butter through flour, you can use a food processor but only on pulse so that there are lumps left.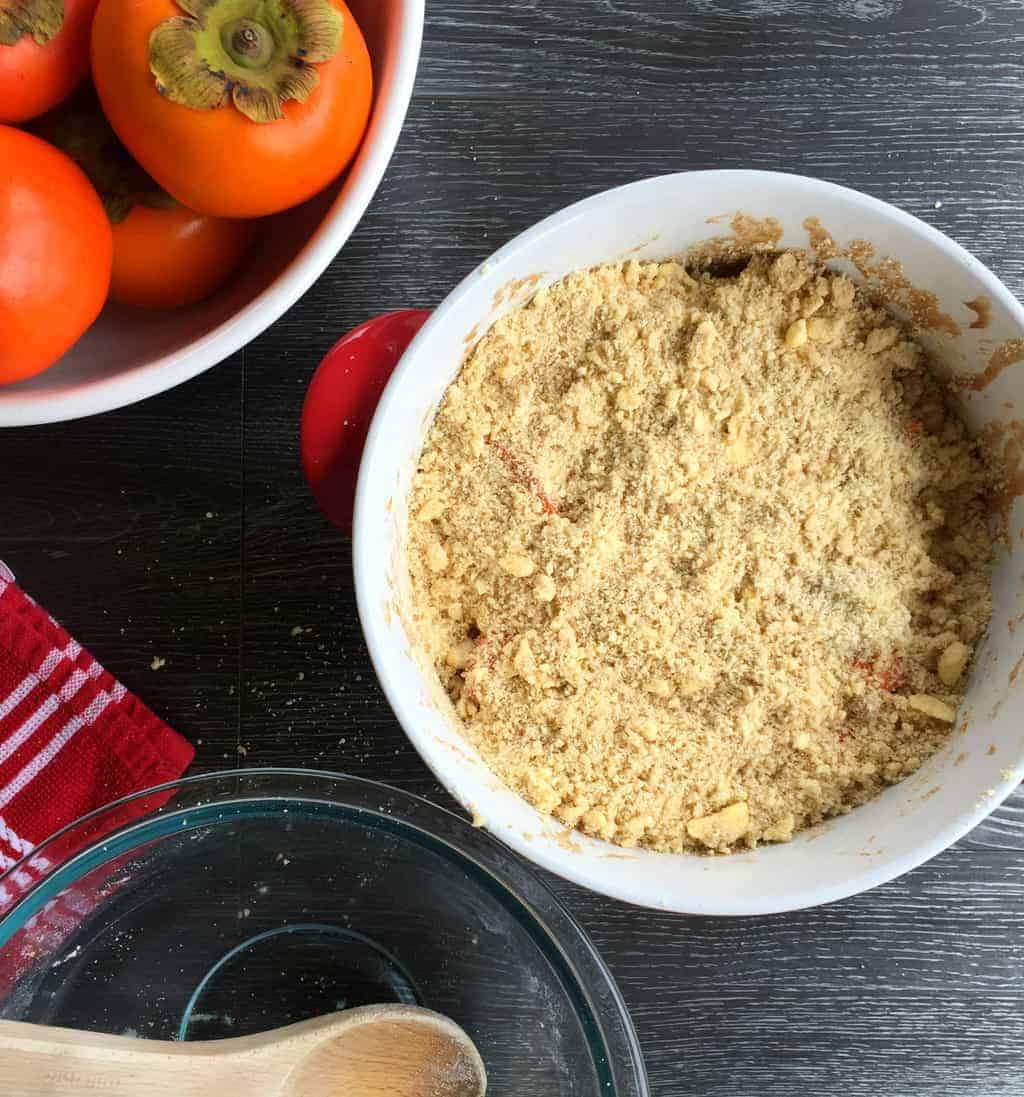 So onto the recipe! Super simple and perfect with ice cream or a lovely thick custard on a cold winter's night.
So there you have it. This crumble can be used on a variety of fruit but I definitely recommend you grab some persimmons to try if you have never done so before. Often in the summer we try a new fruit each supermarket shop just to give the kids some new experiences, and to be honest me too.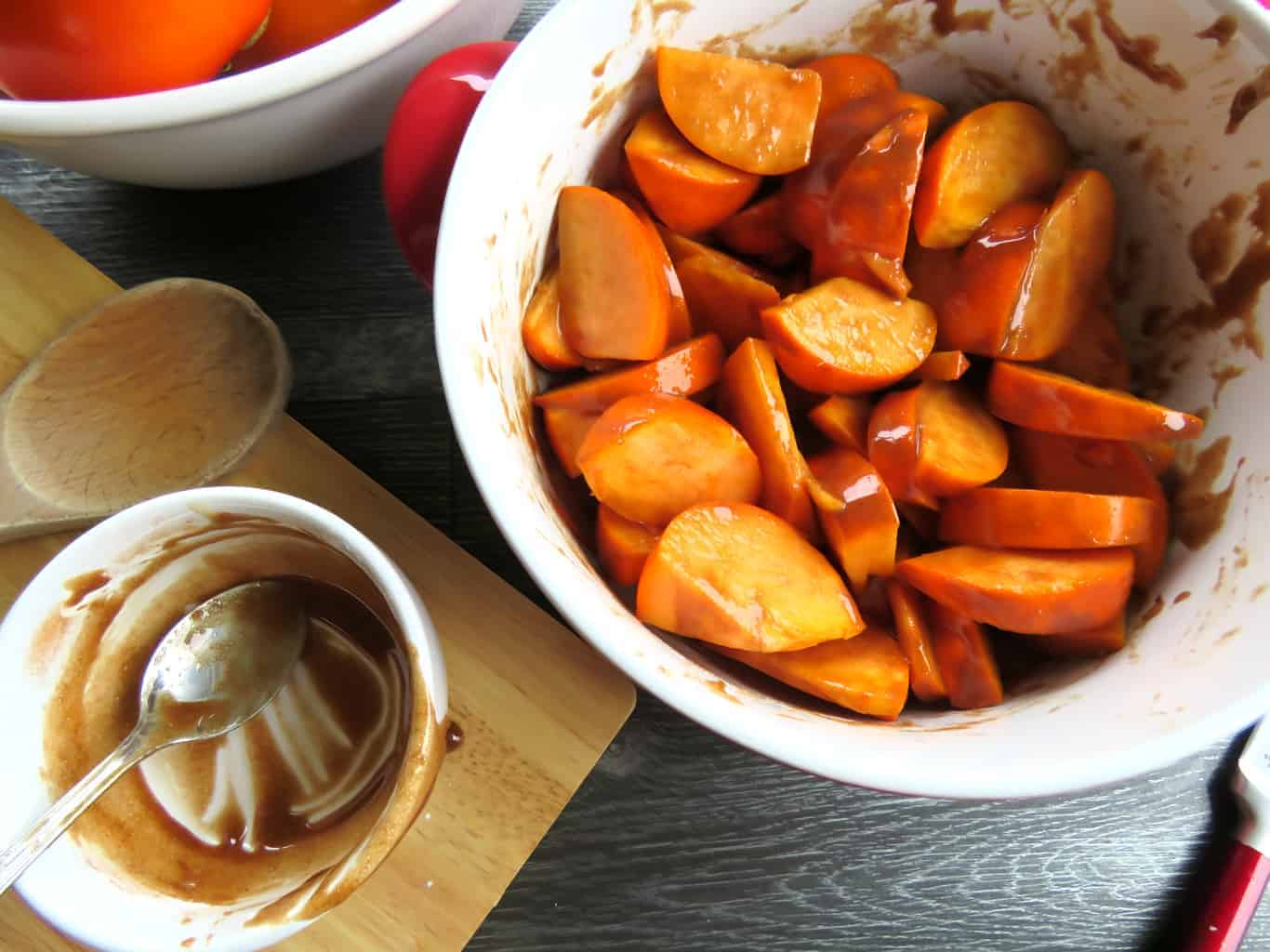 What do you do with persimmons if you have them often? Let me know in the comments below.
A huge thank you to First Fresh NZ for allowing me to create this recipe and a chance to try a fruit I have always wondered about!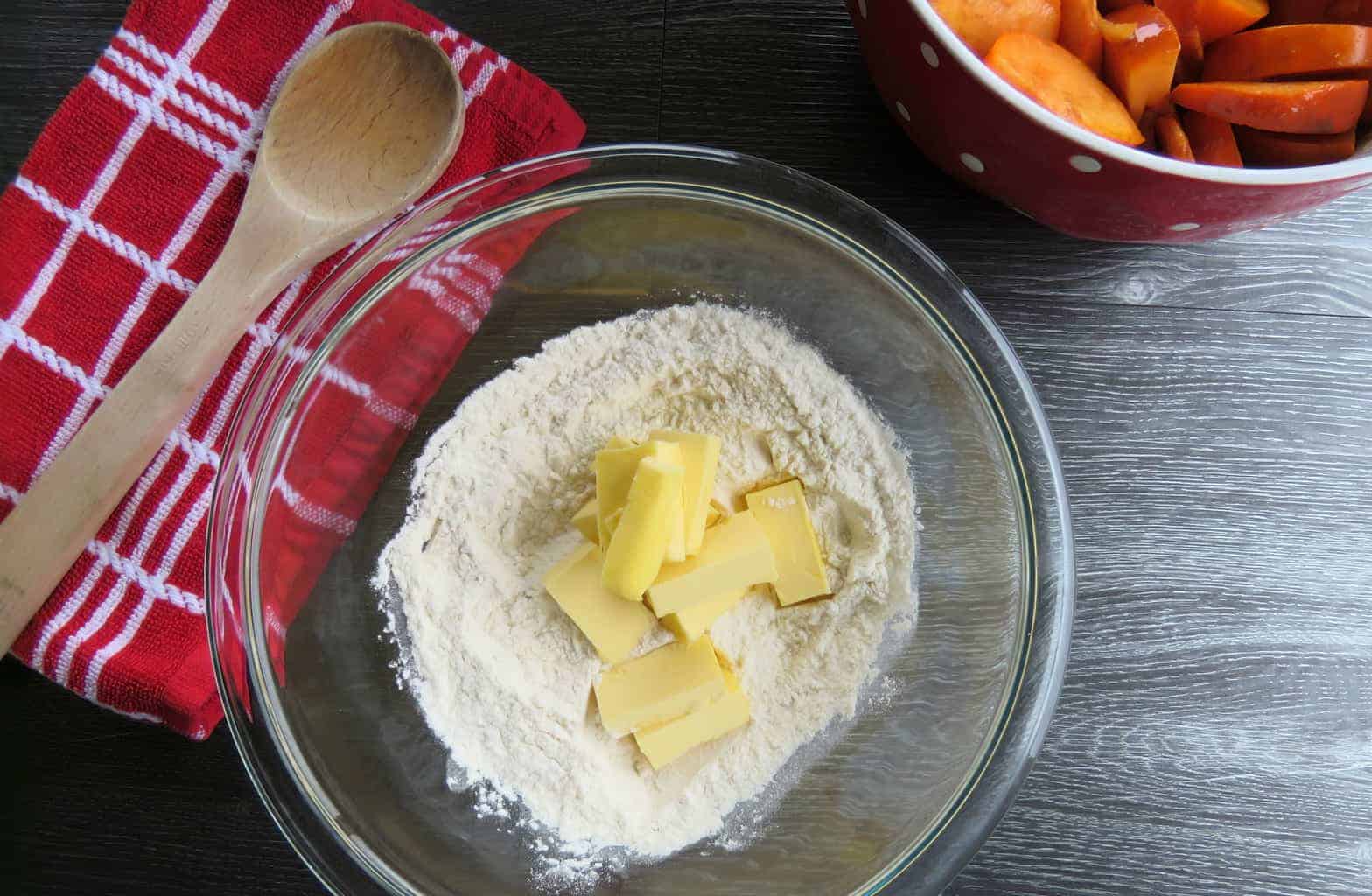 Thank you so much for stopping by to check out this recipe. Please also follow me on Facebook or Instagram and you can be one of the first to receive my new recipes by subscribing via email in the link below.
Happy Baking!
Anna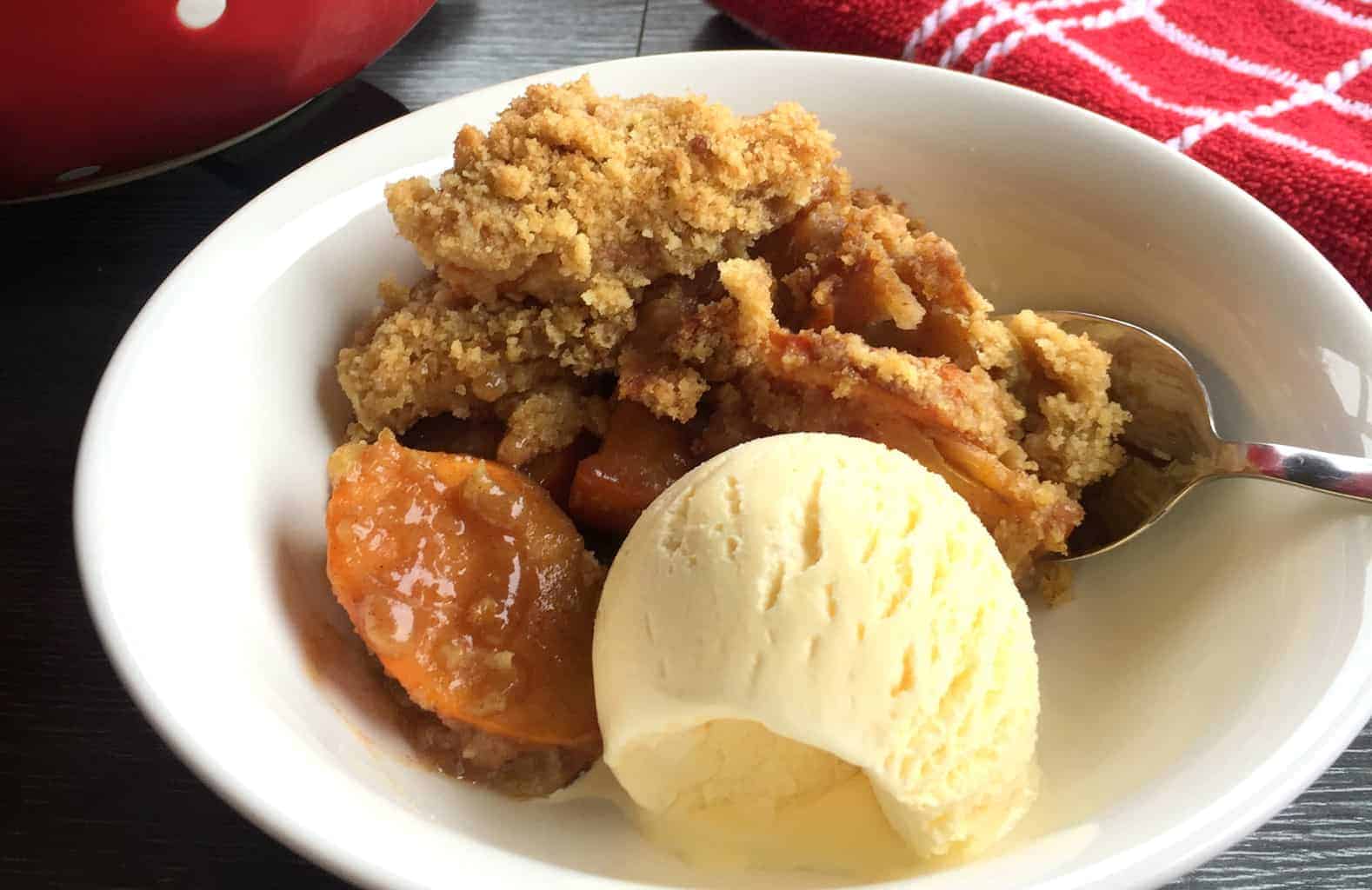 Disclosure: Partnering with awesome companies from time to time helps maintain the upkeep of my personal blog. This recipe for Persimmon Crumble was developed while partnering with First Fresh NZ. The content and opinions are always my own.