I love the flavours of Anzac baking, delcious golden syrup, brown sugar and oodles of rolled oats. I thought I would share my collection of Anzac recipes so far!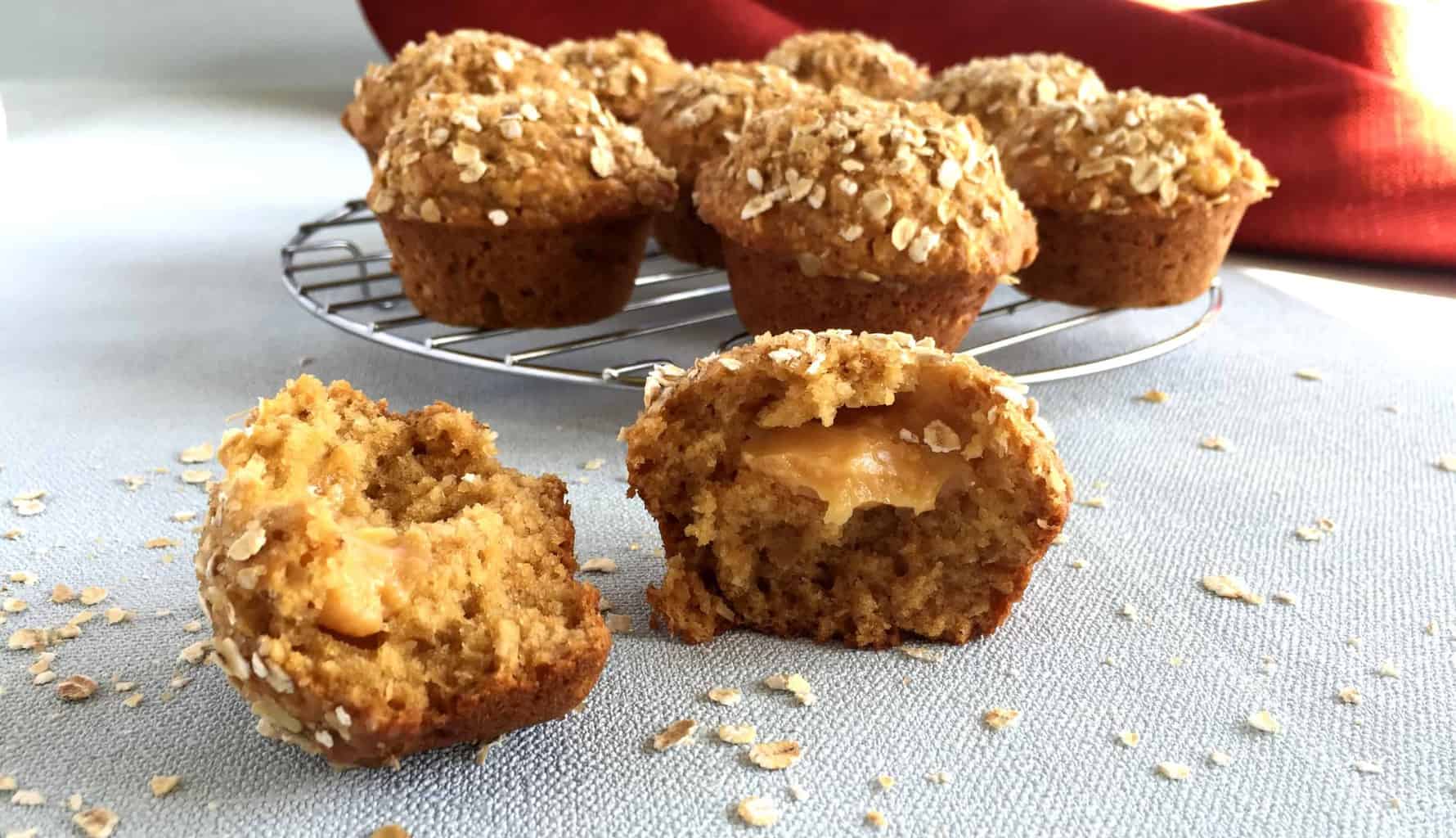 For those not in New Zealand or Australia ANZAC day is commemorated on the 25th of April each year.  This day remembers the Australian New Zealand Army Corps and their service in World War 1. We remember our soldiers who served each year with a public holiday and commemorative services held across both countries with the red poppy being the symbol of this day of remembrance.
My Anzac biscuits are one of my most requested recipes. They are the perfect combo of crunchy and chewy, so I took this recipe one step further and created an Anzac Slice with it, the next year we upped the ante and added a caramel centre which is divine! And this year to continue the Anzac with caramel theme I have created Anzac Muffins with a caramel centre.
So here are the recipes, which one is your favourite?
Simply Click on the images to be taken straight to the recipe.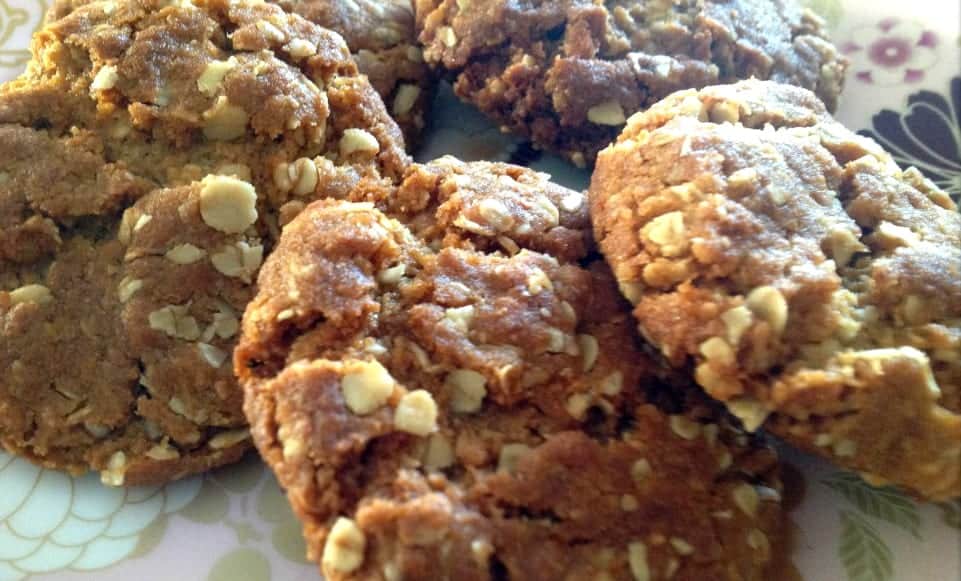 These delicious biscuits are the perfect ones if I do say so myself! Chewy on the inside and crisp on the outside, you cannot stop at one!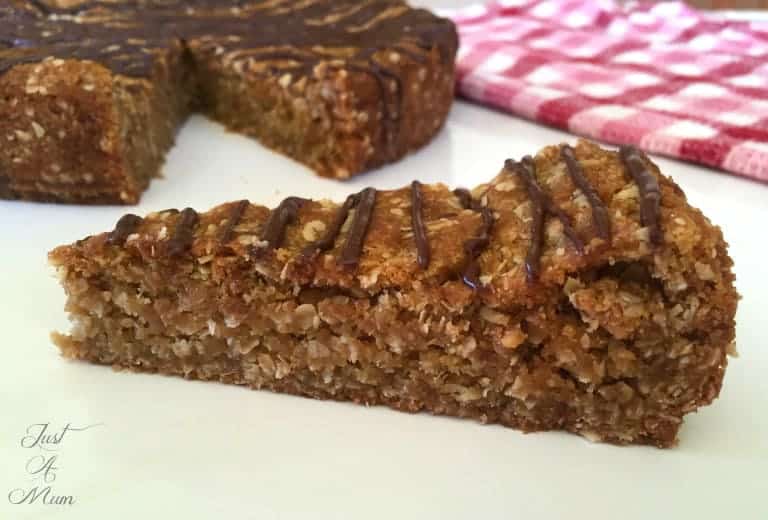 This is such a lovely slice. So simple to make, it really is just the biscuit recipe above but cooked in a spring form tin! The drizzle of chocolate on the top finishes it off beautifully.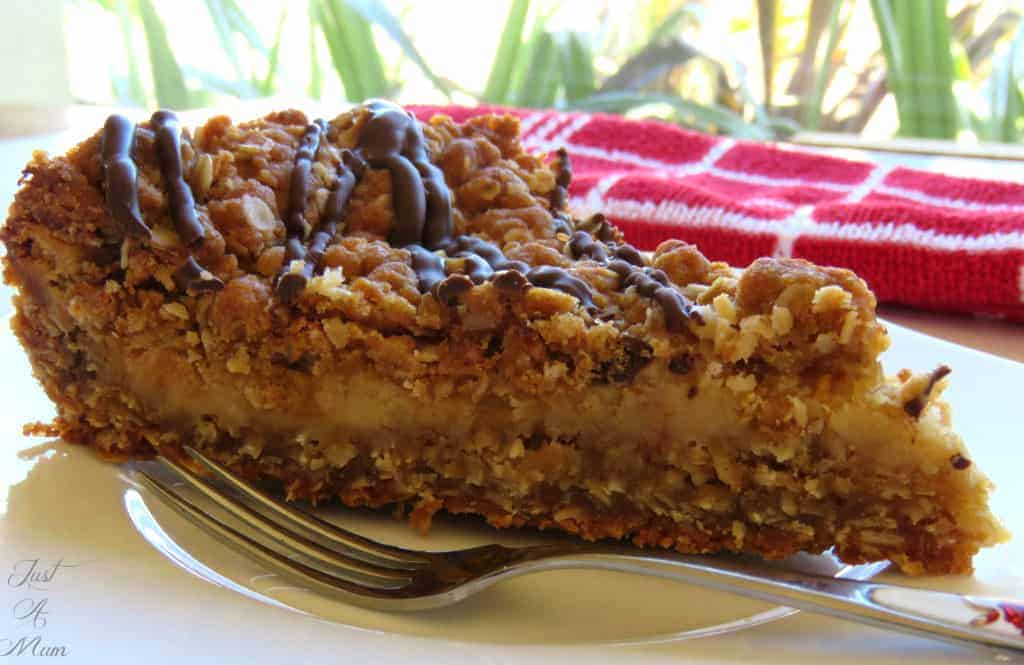 This new version of the Anzac Slice is simply adding a gorgeous rich caramel centre. It is decadent and oh so delicious. Well worth the extra step.
These are lovely flavoured muffins and for an extra delicious pop of flavour add in there some quick and easy caramel filling, perfection!
I hope you have found something here you like the look of to whip up this Anzac day and share with friends and family.
Thank you so much for stopping by to check out this recipe. Please also follow me on Facebook or Instagram and you can be one of the first to receive my new recipes by subscribing via email in the link below.
Happy Baking
Anna