A simple way to cook the most perfect Rump Steak, succulent, tender and oh so easy!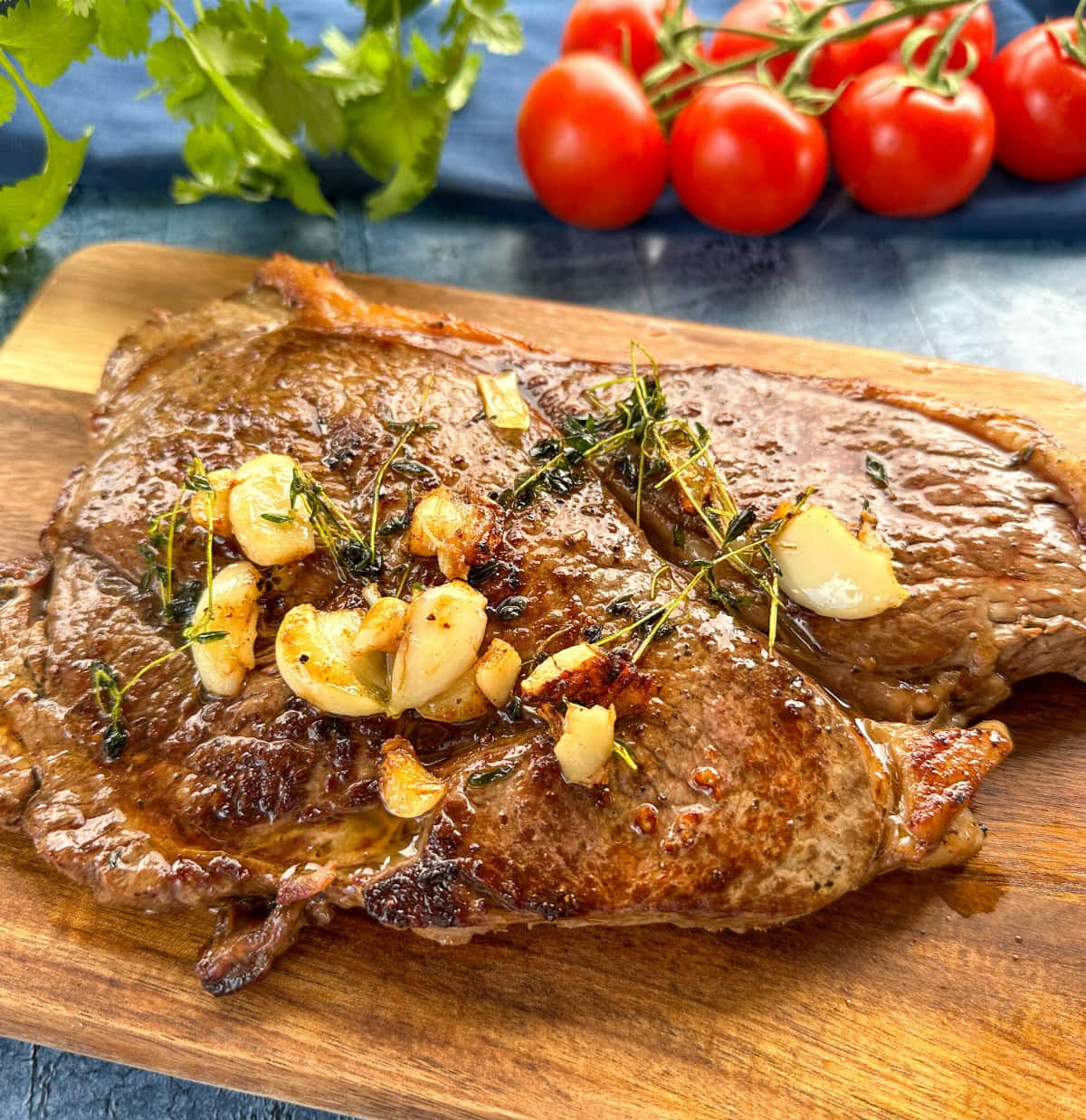 This recipe has been sponsored by Countdown Supermarkets to showcase their Rump Steak, all opinions are my own
Cooking the perfect steak is something people are always asking me about. It is one of those kitchen tasks that we tend to overthink. Some people have it nailed, everyone seems to have their favourite method but I wanted to share how I do it that is perfect every time.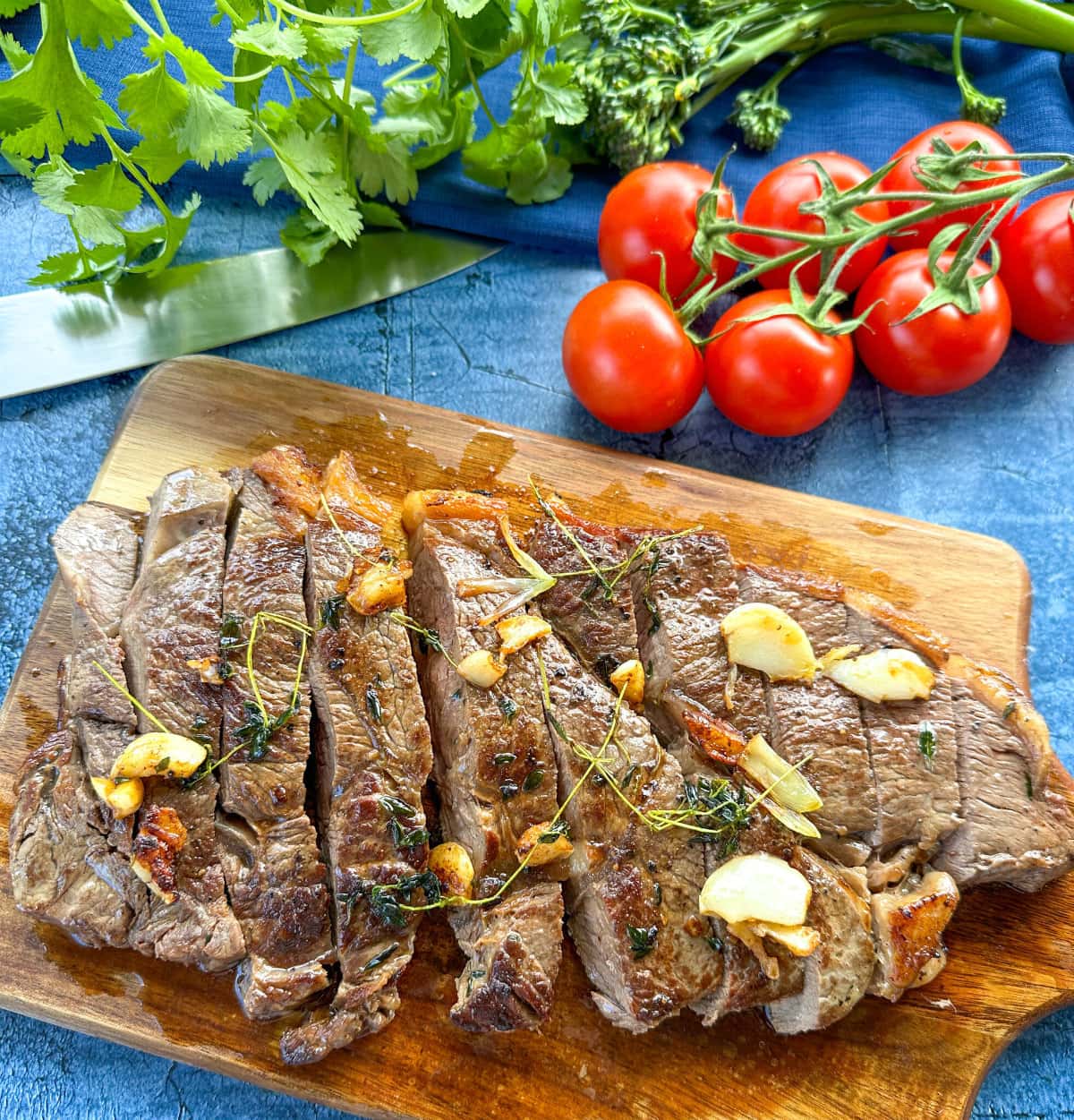 I am no expert but I hope these few tips are useful next time you are cooking up a delicious meal.
Today I wanted to share a super simple but restaurant quality way to cook the perfect Rump Steak. I am using the delicious grass fed Countdown's Own Meat range Rump Steak today. A delicious high quality cut of meat, each sliced into the perfect uniform thickness which makes cooking a breeze.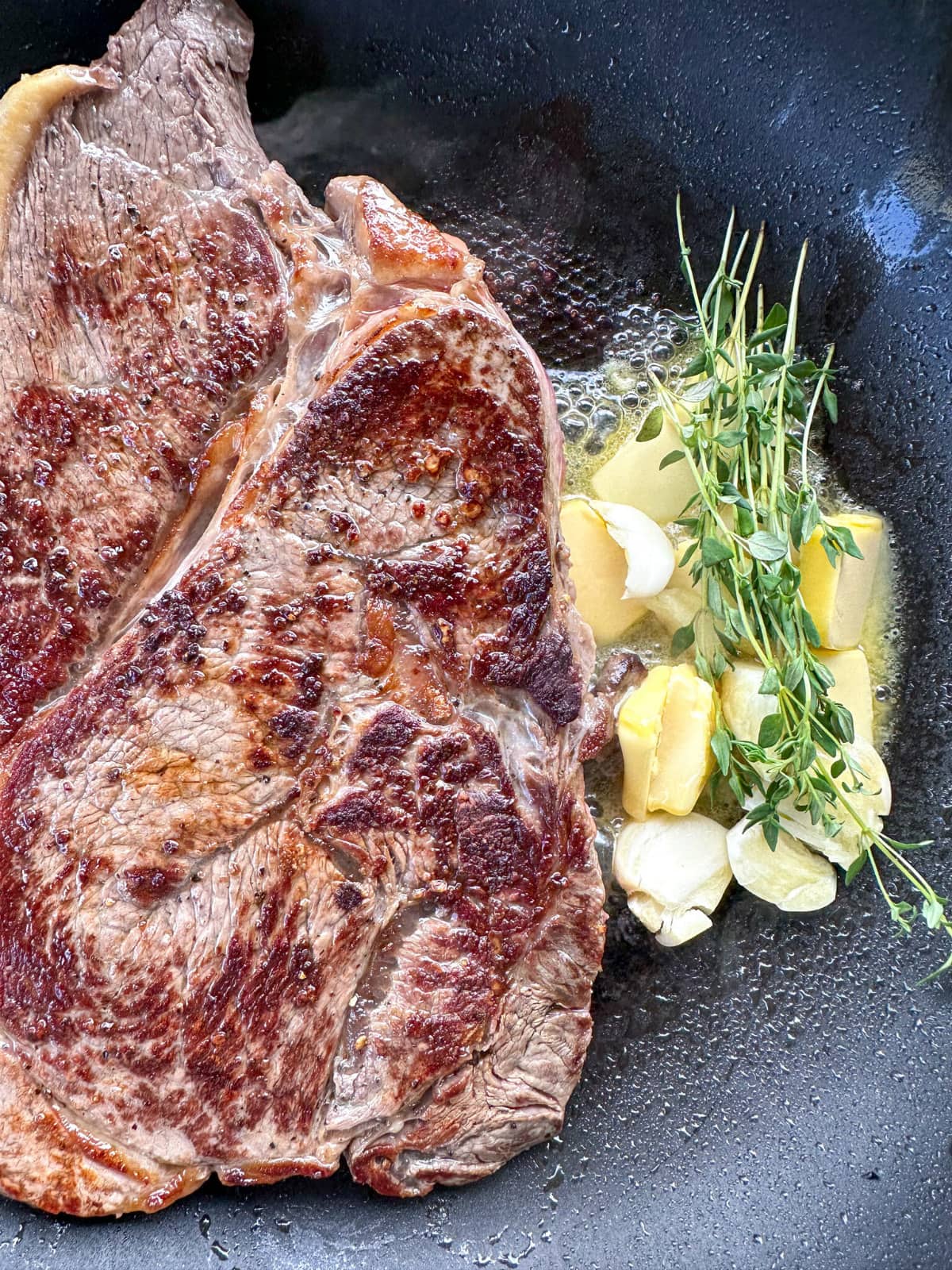 Cooking steak for the family can be tricky if everyone prefers their meat cooked a certain way from rare to well done, however with this technique the steak is cooked beautifully and oh so tender that even the fussiest will enjoy it.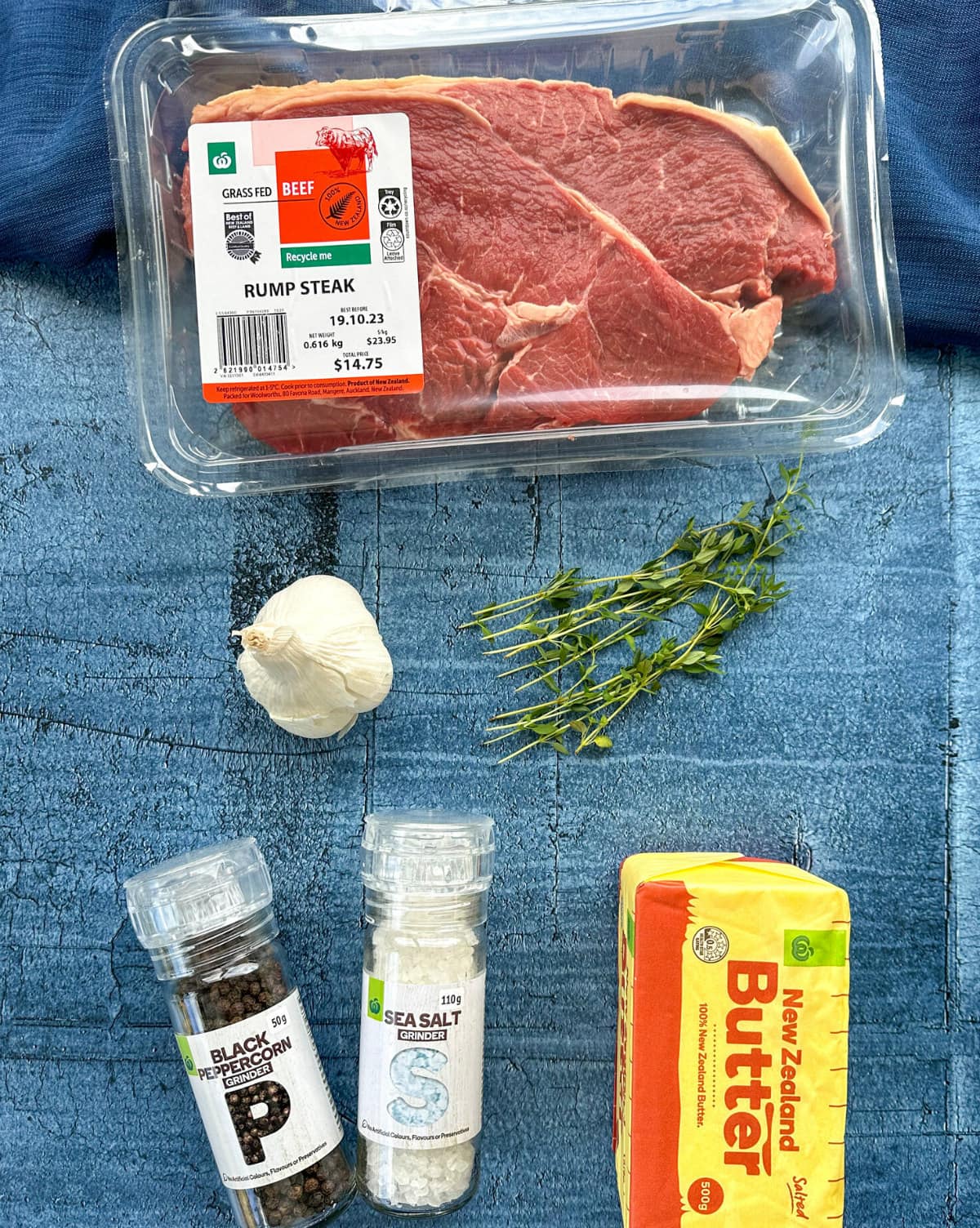 You only need a few ingredients to create the perfect rump steak
Rump Steak – I use Countdown's Own Meat Range

A little Olive Oil

Salt & Pepper

Butter

Garlic Cloves

Thyme or Rosemary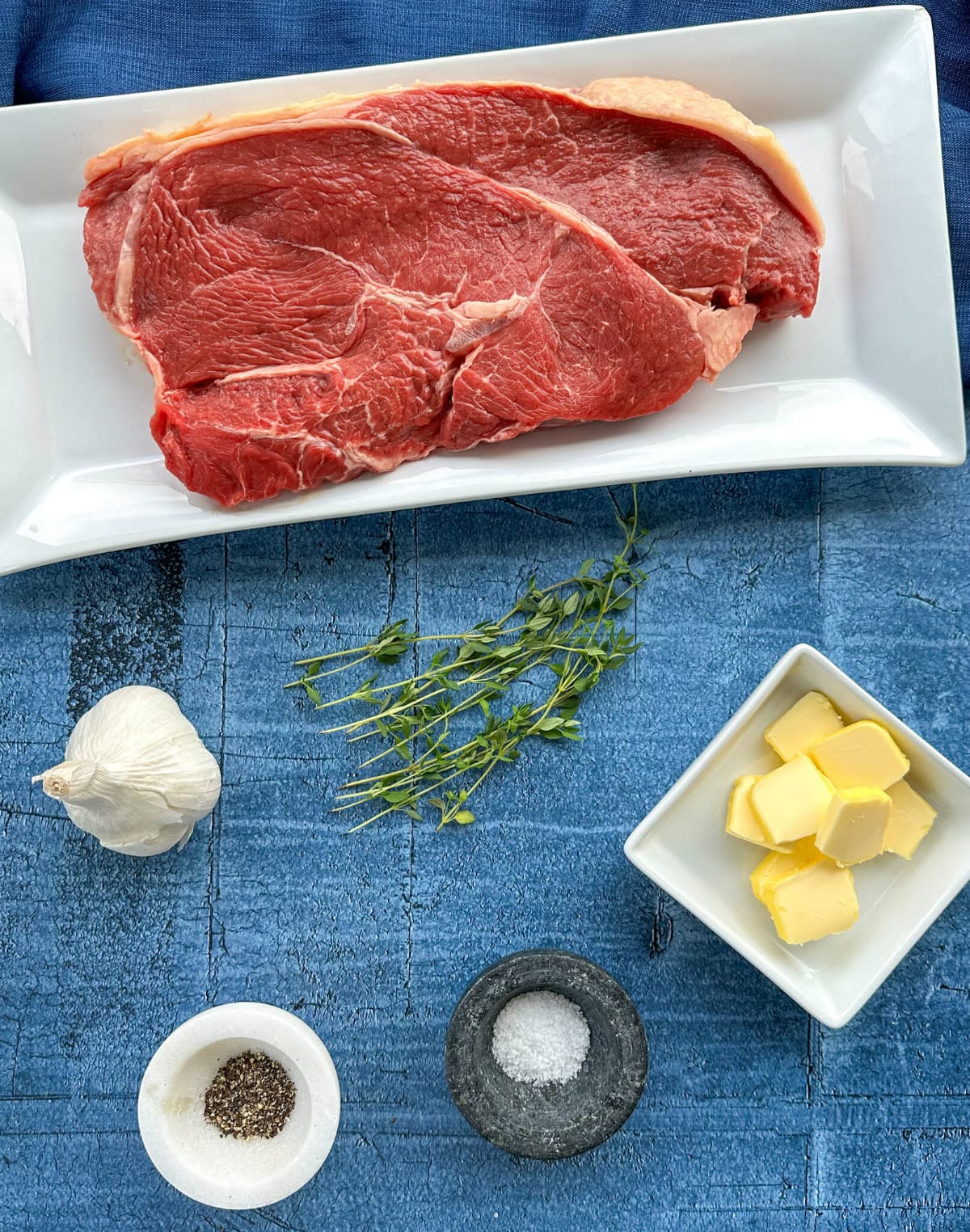 There are a few key things to do to ensure your steak is perfect every time.
The Steak
Choose a lovely looking lean piece of rump steak, sliced to the perfect thickness of around an inch, for a better cooking result. And always grass fed, we are so lucky in NZ that our meat has this stamp of quality. If your cut of steak is thicker adjust the cooking time.
Prepare
Allow the rump steak to sit at room temperature for at least 30 minutes this allows the meat to cook more evenly as it is no longer cold in parts, then pat dry with a paper towel before seasoning.
Season
Always season your rump steak well, using a simple combination of salt and pepper, liberally season just before cooking. Some like to create a marinade, but simple is just as good.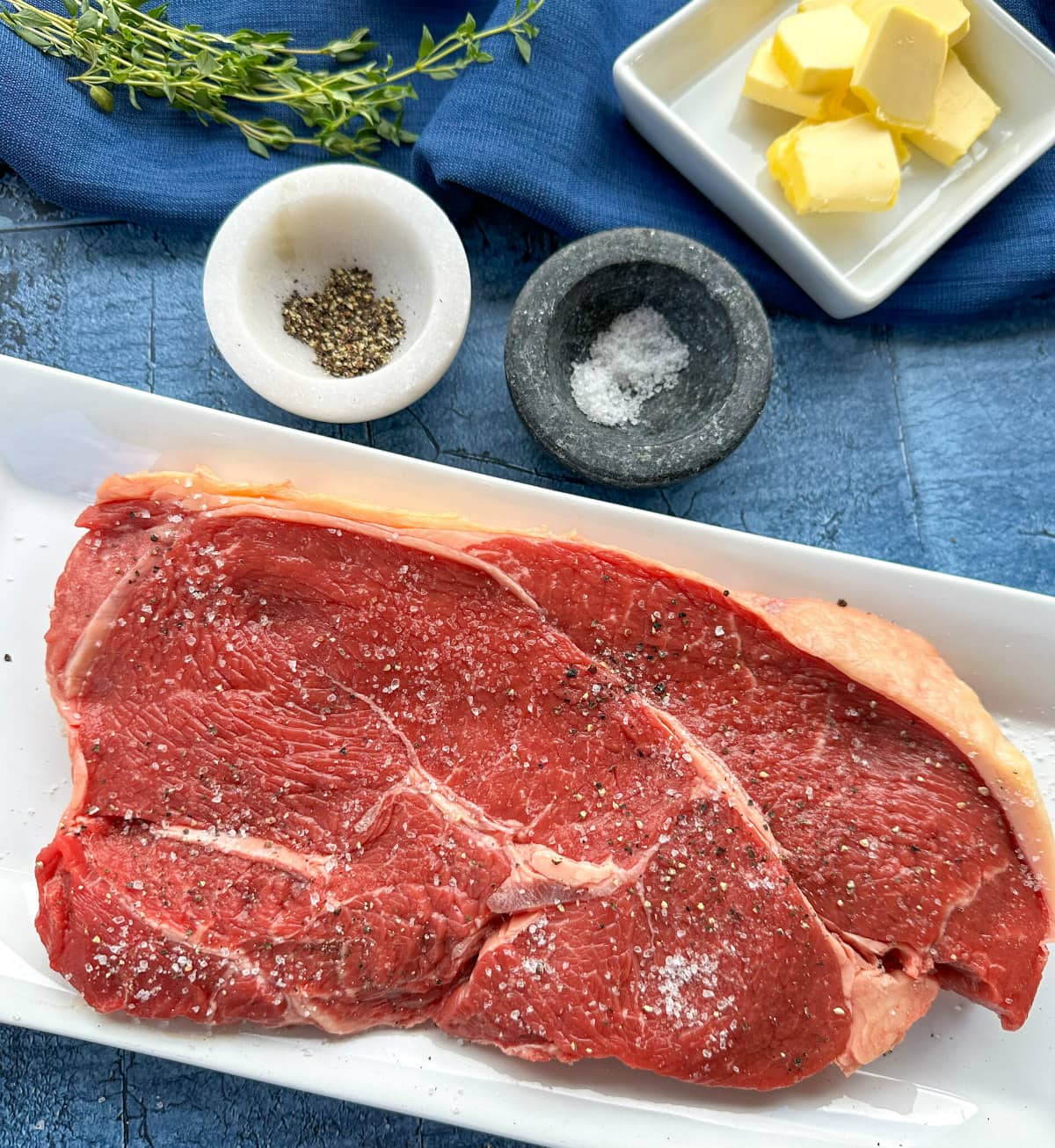 Heat & Pan
If possible choose a heavy bottomed frying pan for uniform searing of your steak, but any frying pan will do, and have the pan on a high heat, the oil should be near smoking
Sear
Sear the steak to lock in maximum flavour, you only need to cook 2-3 minutes per side for a medium rare steak, depending on how you like your steak cooked. Cooking on a high heat ensures the outside of the steak caramalises and creates maximum flavour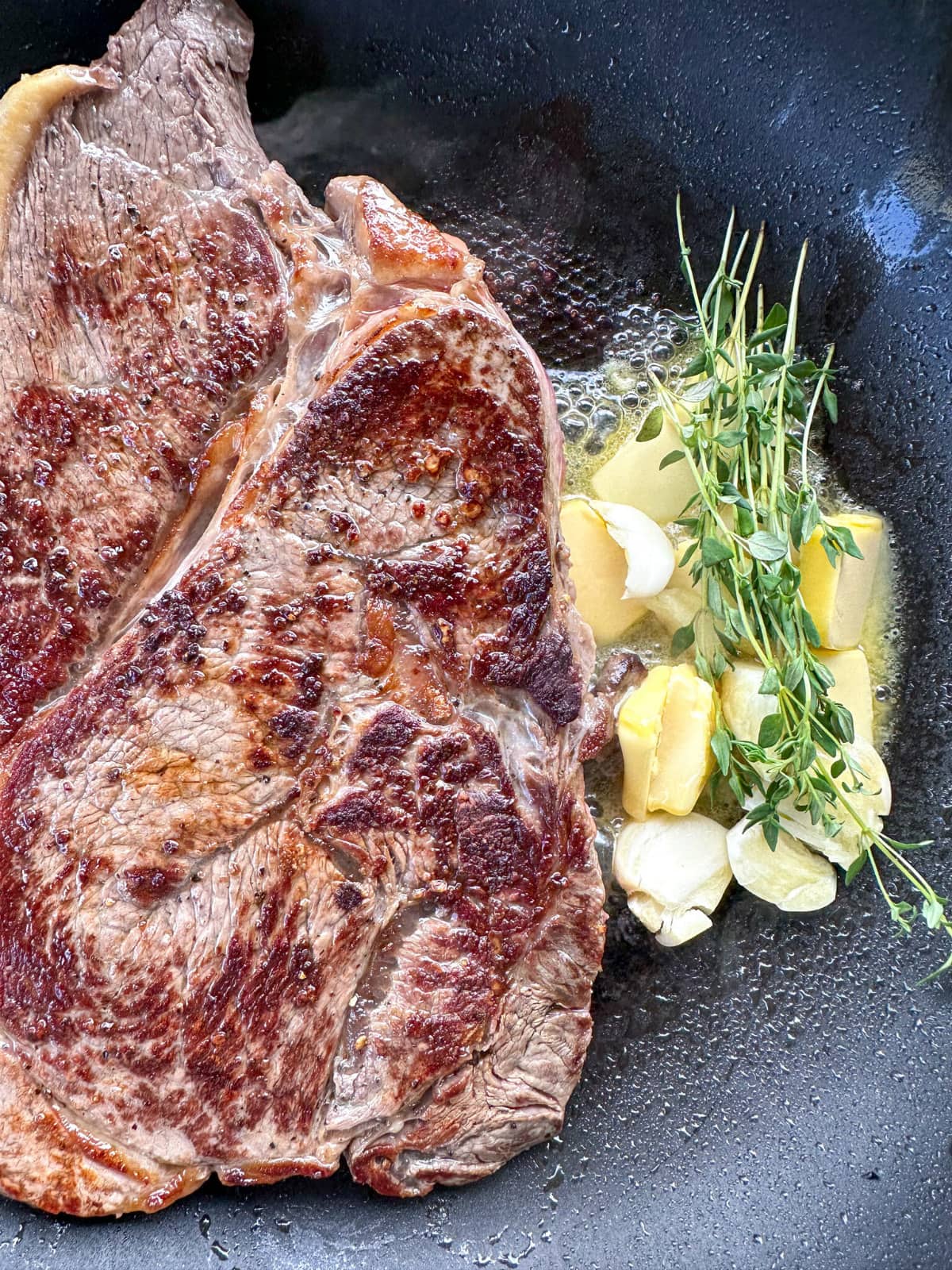 Baste
Creating a basting sauce of butter, smashed garlic and either thyme or rosemary is a lovely simple way to elevate your steak. This is added as soon as you turn the steak, to create a basting liquid to smother your steak in, creating even more flavour and a succulent moist finish.
Render
Render any fat on the side of the steak for around 1 minute by holding the steak on its side to cook down the fat on the edge of the piece of rump steak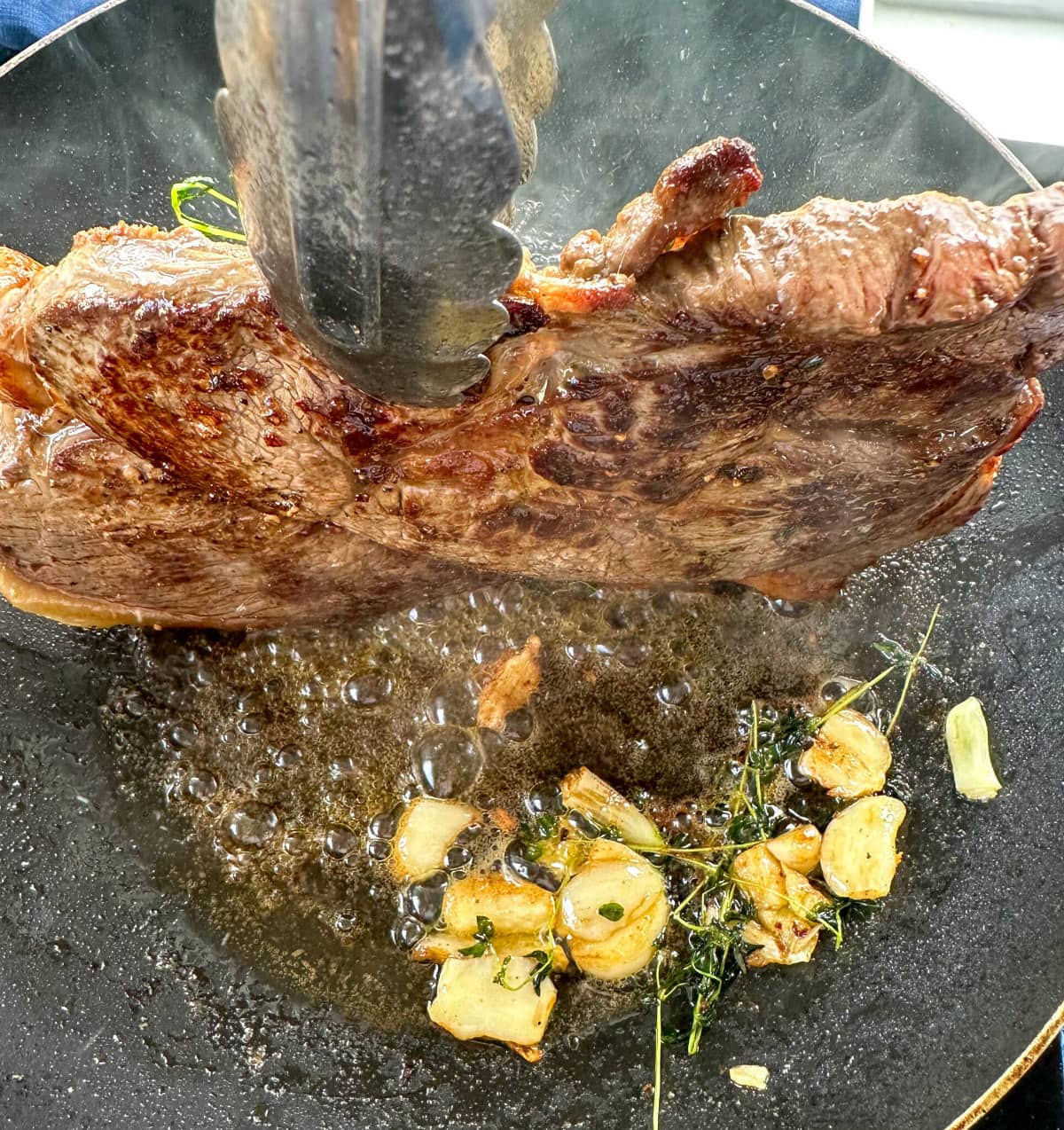 Rest
Remove the steak from the heat quickly as soon as the time us up, each side only needs 2-3 minutes, then allow it to rest for 5-10 minutes on a warmed plate or wooden board, loosely covered in foil. This allows the delicious juice to stay inside the steak and create a moist decadent mouthful.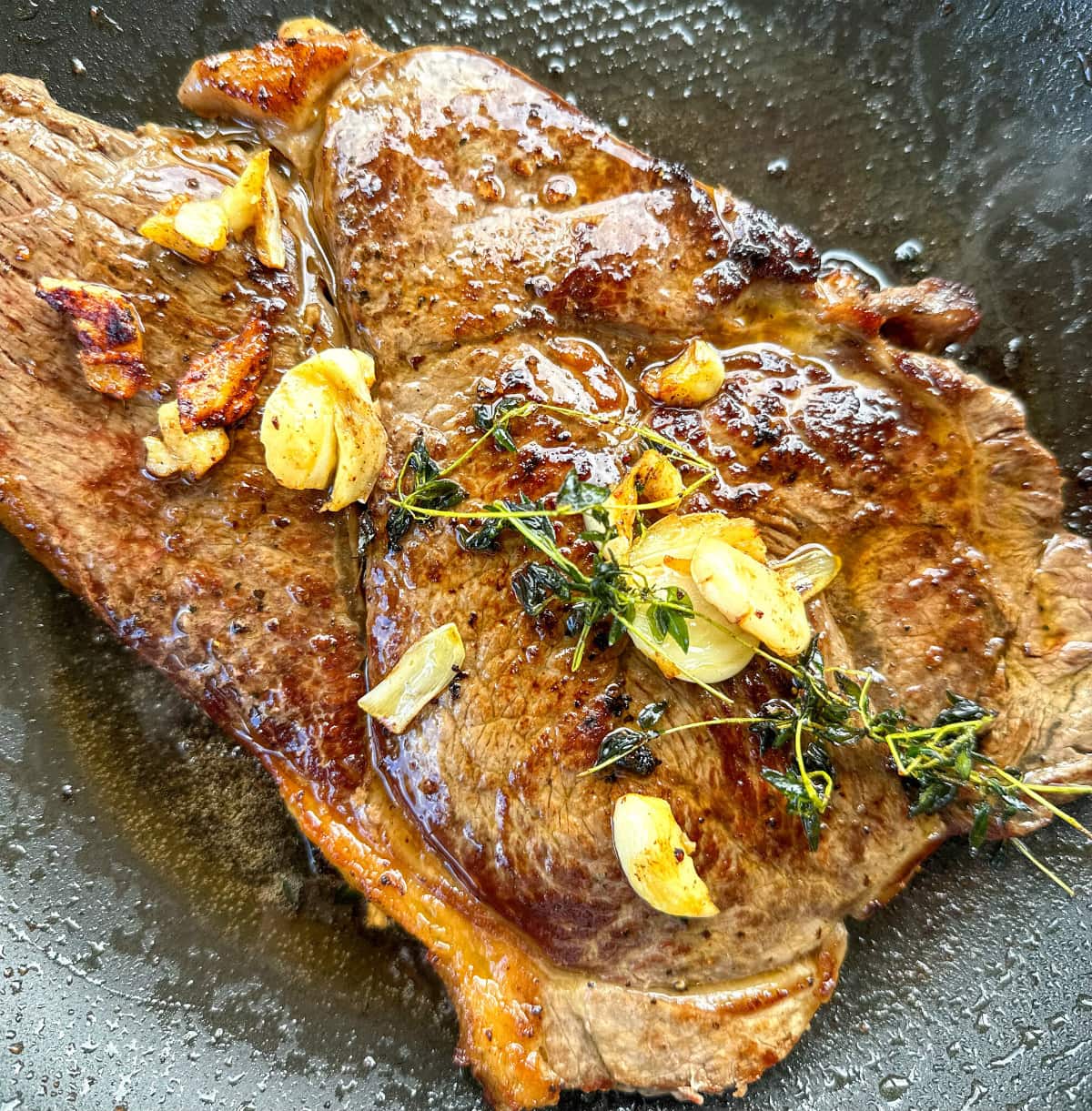 You can absolutely cook the steak without the butter part of the recipe, but the flavours are a lovely touch.
I hope you find this method of cooking the perfect rump steak to be useful!
How easy is that! I hope to hear all about your perfectly cooked steak. These times can absolutely be adjusted to suit your preferred way of enjoying steak and the cut you choose, but for our family these timings are perfect.
Be sure to let me know in the comments if you have tried this method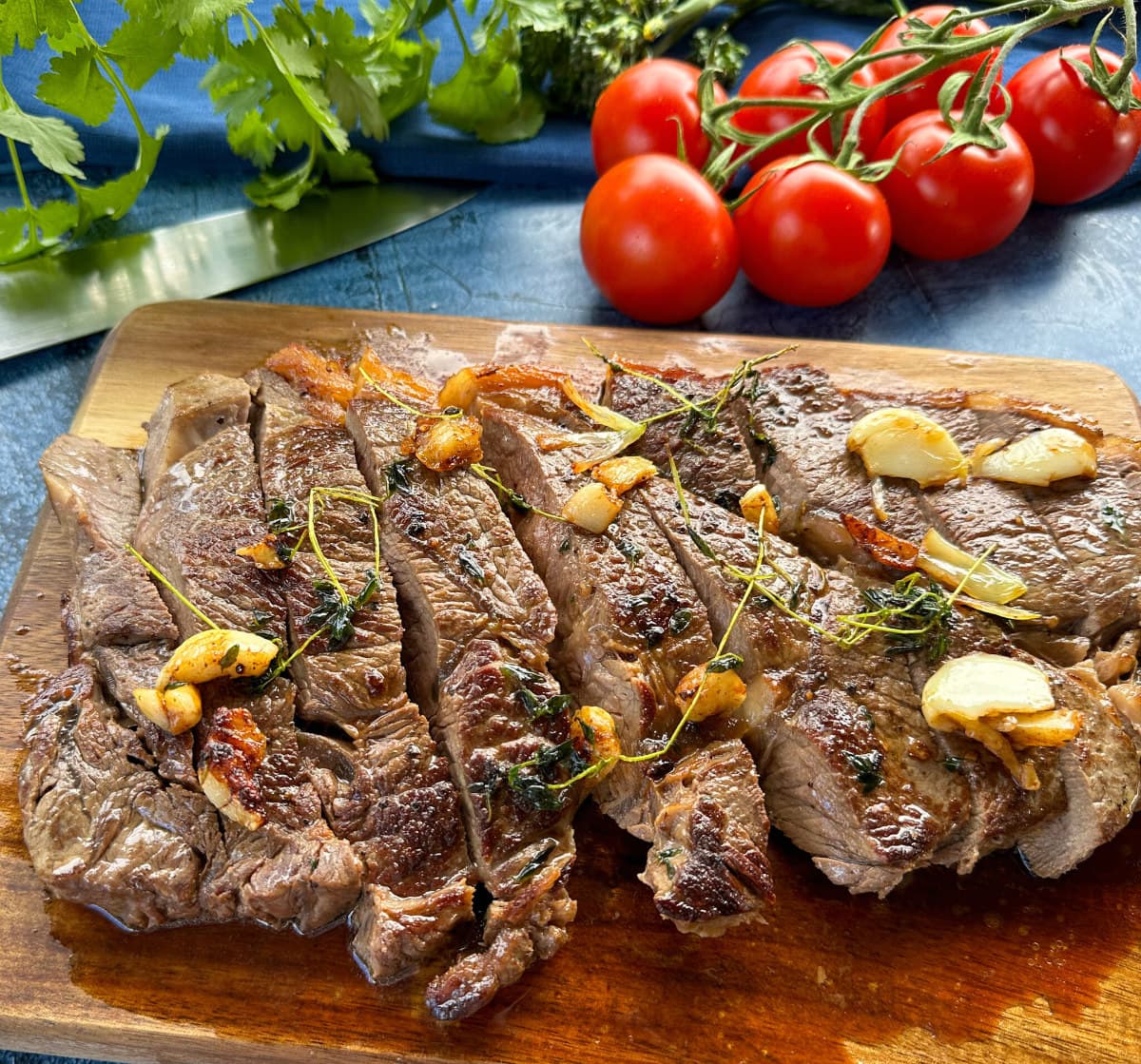 Thank you so much for stopping by to check out my latest recipes on my blog. If you are not already, be sure to follow me on Facebook or Instagram for more deliciousness, and you can register your email in the subscription box below to receive all my recipes as I publish them.
Happy Cooking!
Anna
Pin It! Pinterest