Delicious and packed full of flavours, this Apple Pear and Carrot Loaf is such a lovely easy recipe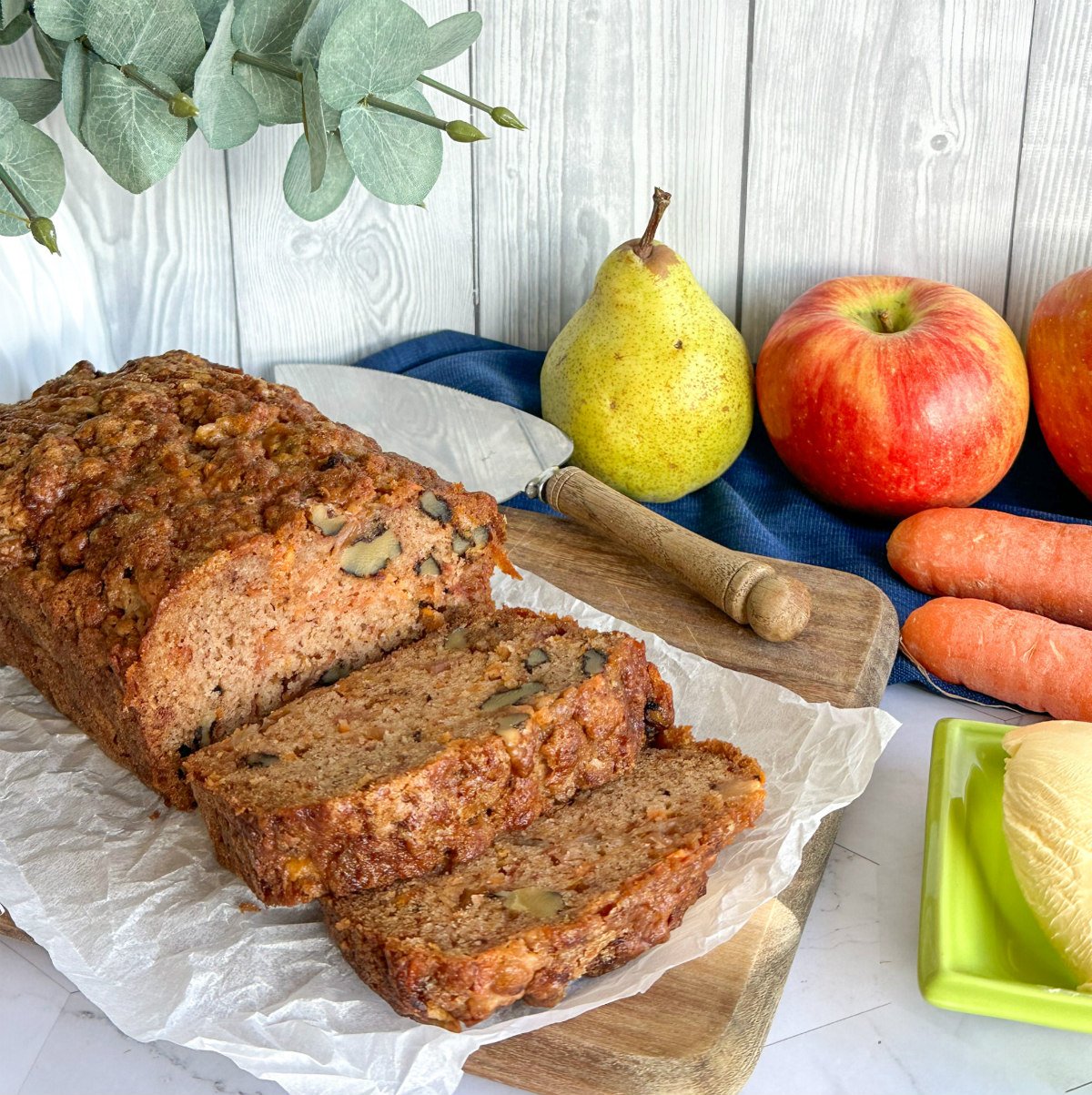 This recipe has been sponsored by Countdown Supermarkets to showcase their odd bunch fruit and vegetable range, all opinions are my own
Have you come across the Odd Bunch range of fruit and Vegetables at Countdown Supermarkets? These often make up the bulk of our fresh produce shopping. Odd looking possibly, but to me they look fine! But they are affordable and adorable and perfect for cooking and baking.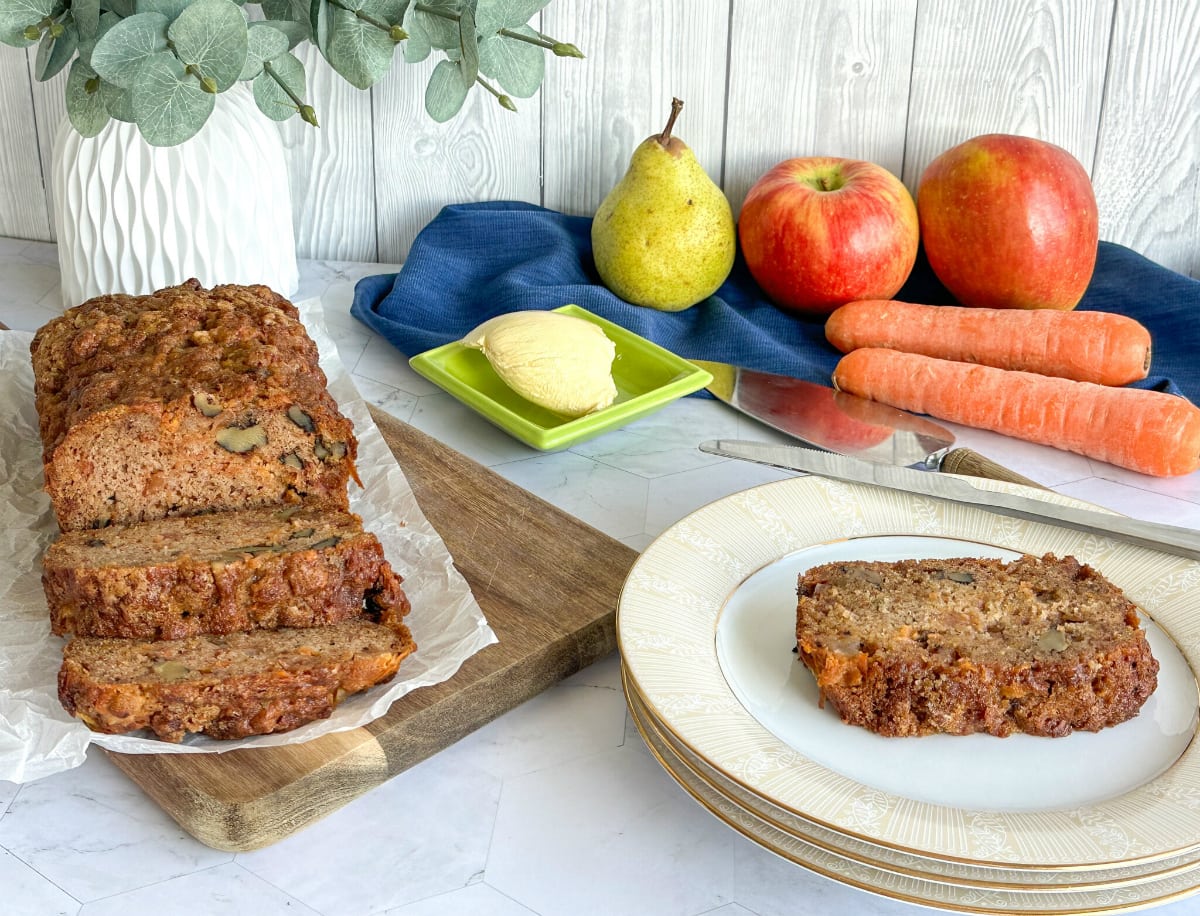 I am a big fan of baked loaves, they are such a lovely way to bake, super easy and of course in this case packed with flavour. The combination of apple, pear, carrots and walnuts is a classic one.
They seem to get better as the days go by, this is moist and flavoursome.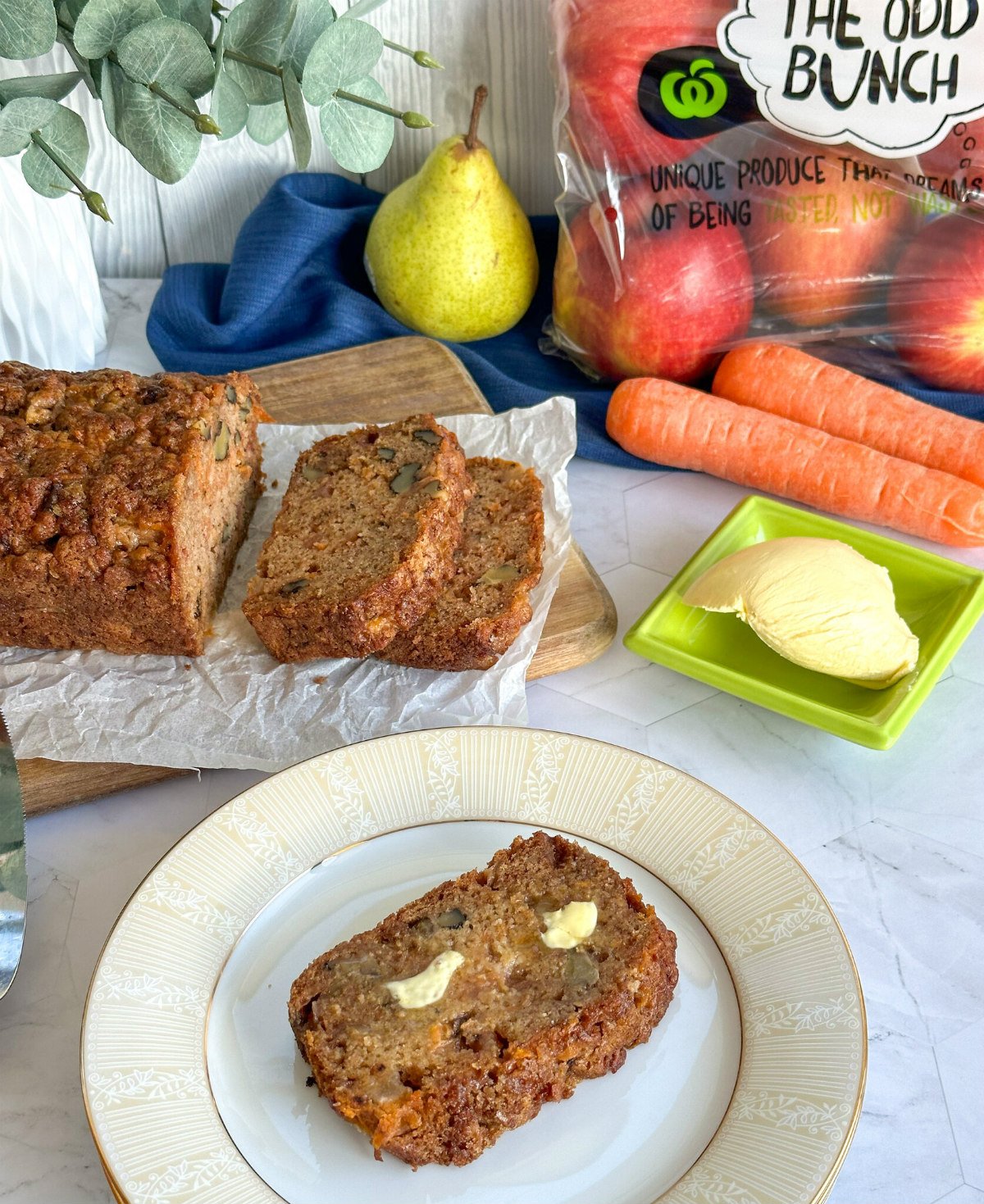 The result of this recipe is a lovely moist dense loaf that is perfect cold, warmed or toasted in a sandwich press. Can serve with butter or lovely on its own.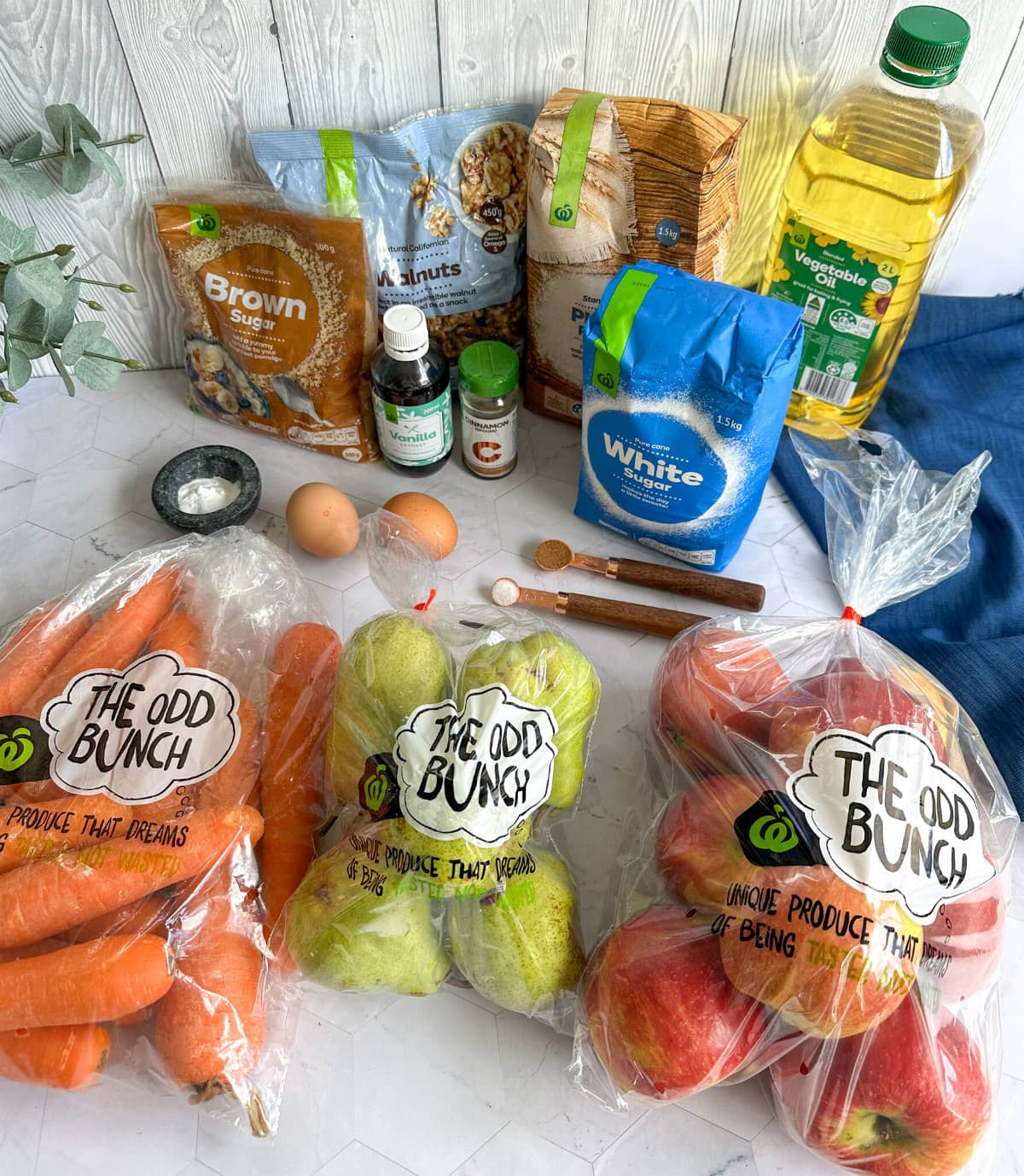 The ingredients are so simple too
(Scroll down to the printable recipe card to see the full ingredients list and method)
Plain White Flour

Brown Sugar

White Sugar

Baking Soda

Salt

Cinnamon

Nutmeg

Walnuts

Eggs

Oil

Vanilla Essence

Carrots

Apples

Pear
The method to make this loaf could not be easier. When baking a loaf I like to create a length of baking paper in the loaf pan to act as a sling which makes lifting the loaf out easier. So on the long or short side allow for extra length to overlap the pan as you see in these photos.

Then the steps are so easy, combining the dry ingredients. Using both brown sugar and white sugar is lovely for flavour and colouring but you could use all of one if you prefer.
Then add directly to this the wet ingredients and stir really gently, then add the apple, pear and carrot. I like to grate both the carrot and apple and finely dice the pear. This way you get the fruit throughout and bursts of the lovely soft pear.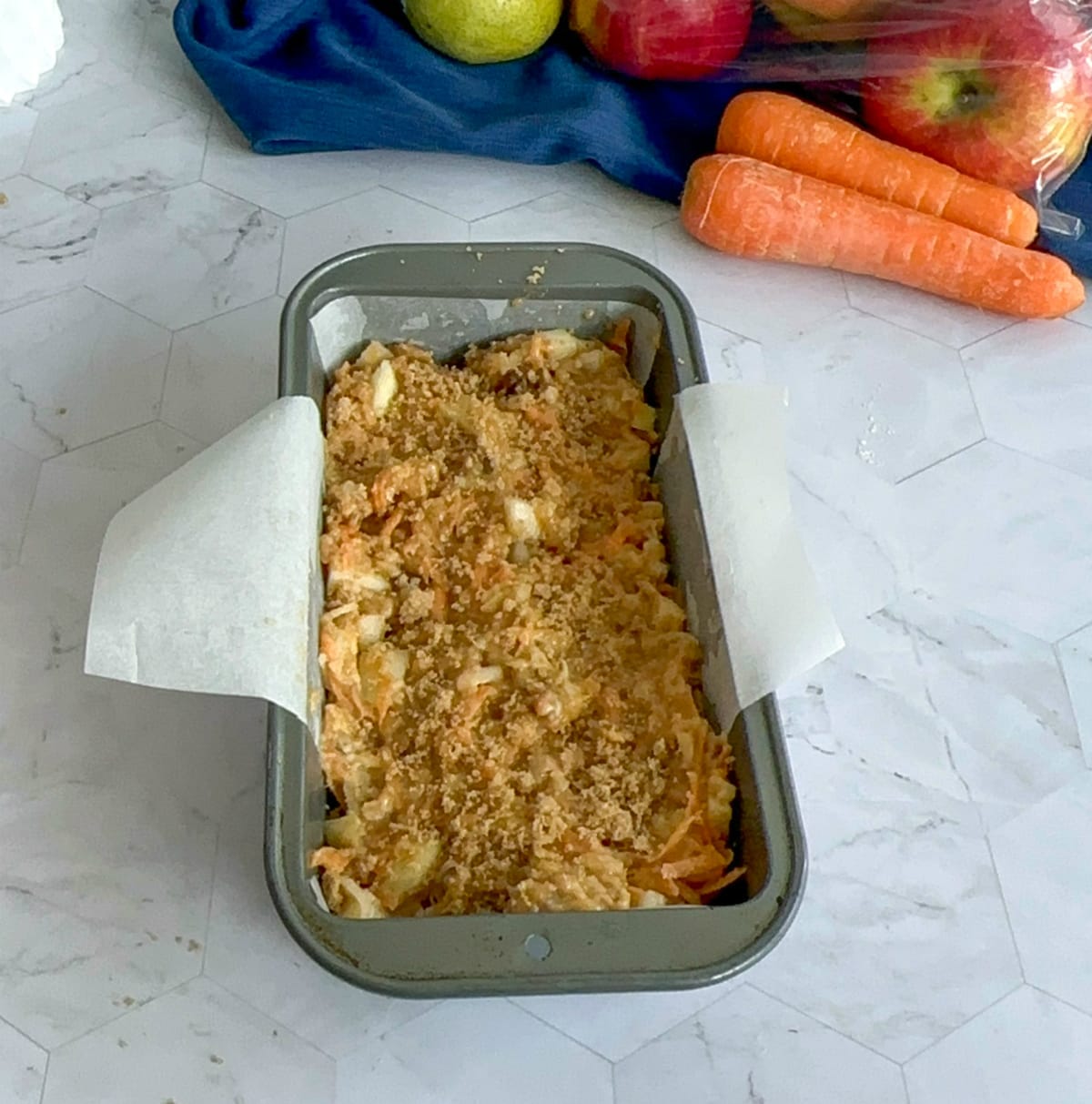 Walnuts are of course optional, but if you do like them add them in. They are such lovely bursts of flavour and texture that I think it really makes the loaf. Just half a cup is perfect.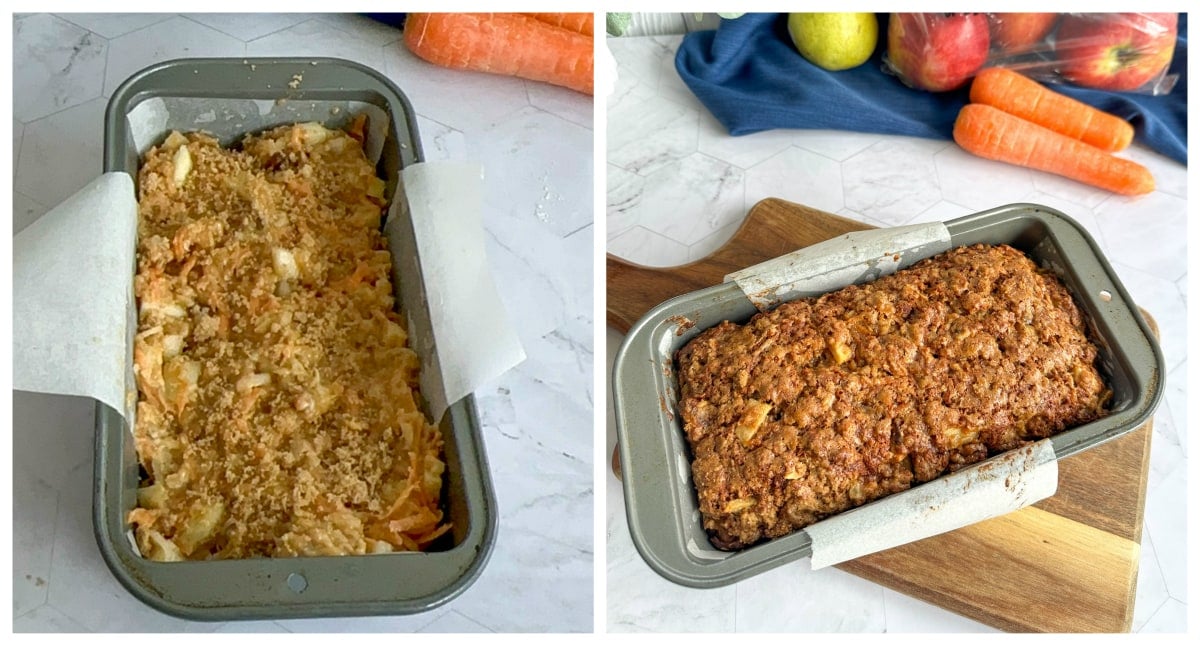 I then sprinkle over some brown sugar to add a little extra crunch and flavour to the top then bake until golden brown. Takes around 50 minutes to cook perfectly, all ovens vary.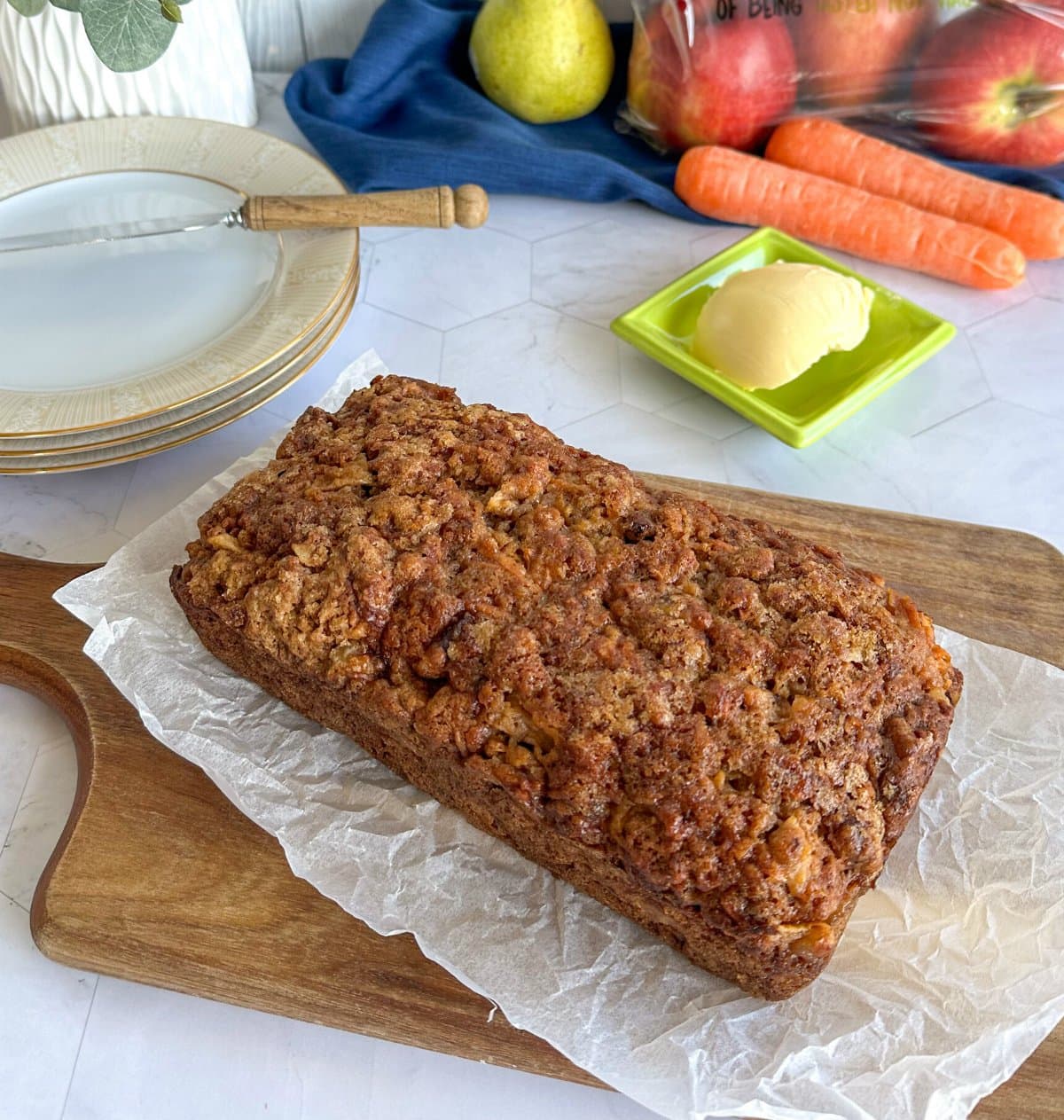 This loaf is lovely served warm or cold, a fun way to serve it is to add thick slices to a sandwich press to lightly toast it and serve with a spread of butter.
If you are a fan of loaf recipes check out some of my favourites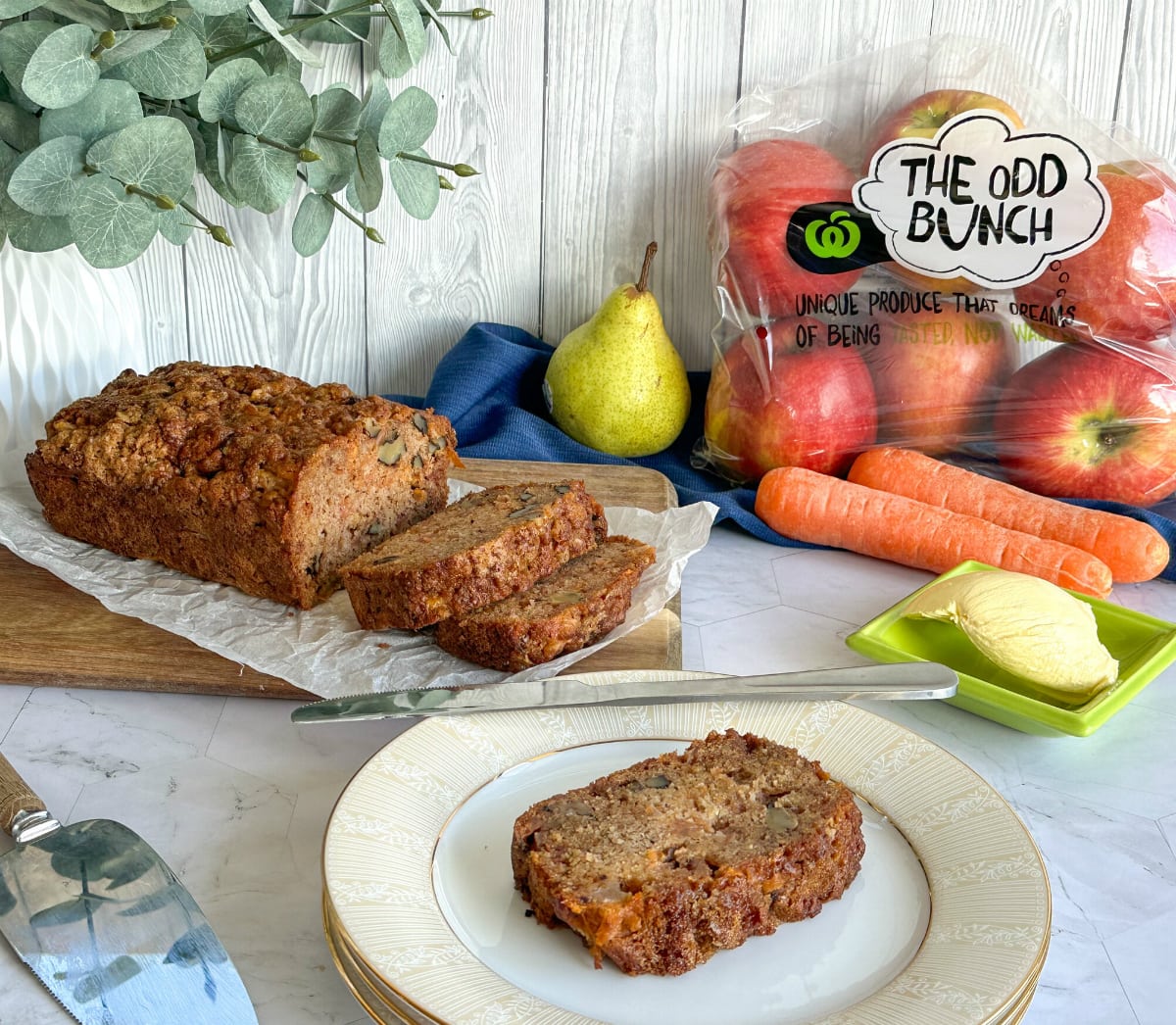 I hope you love this lovely recipe for Apple Pear Carrot Loaf
Be sure to let me know in the comments below once you make this one and what you think!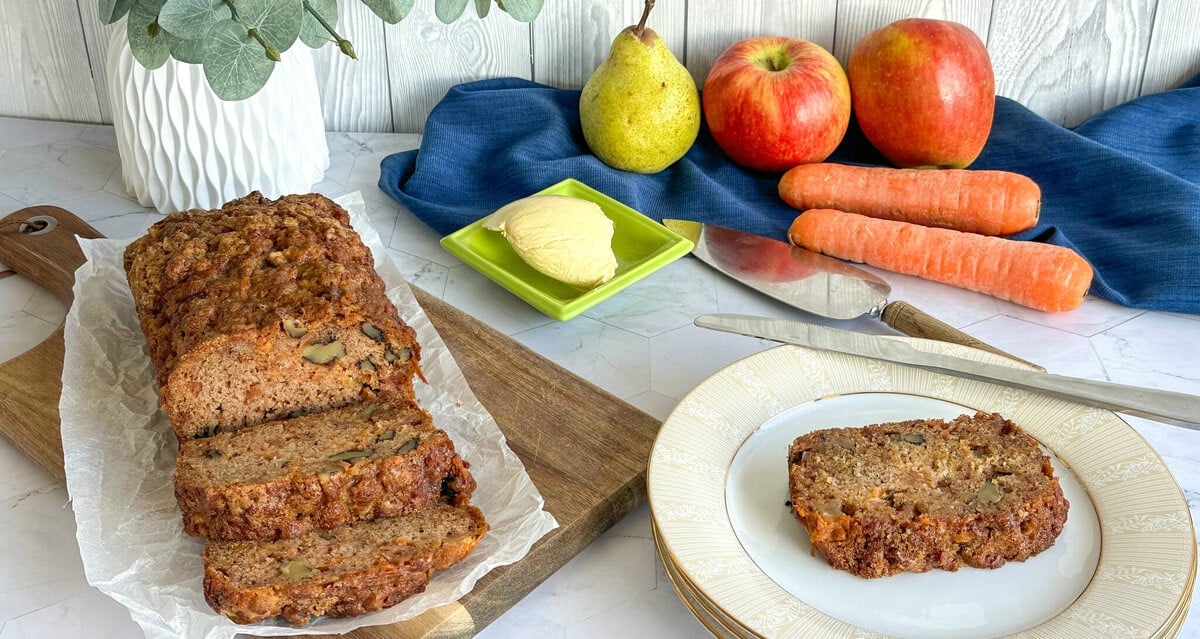 Thank you so much for stopping by to check out my latest recipes on my blog. If you are not already, be sure to follow me on Facebook or Instagram for more deliciousness, and you can register your email in the subscription box below to receive all my recipes as I publish them.
Happy Cooking!
Anna
Pin It! Pinterest