A classic recipe for Wacky Chocolate Cake that is so easy and quick with an interesting history and completely dairy and egg free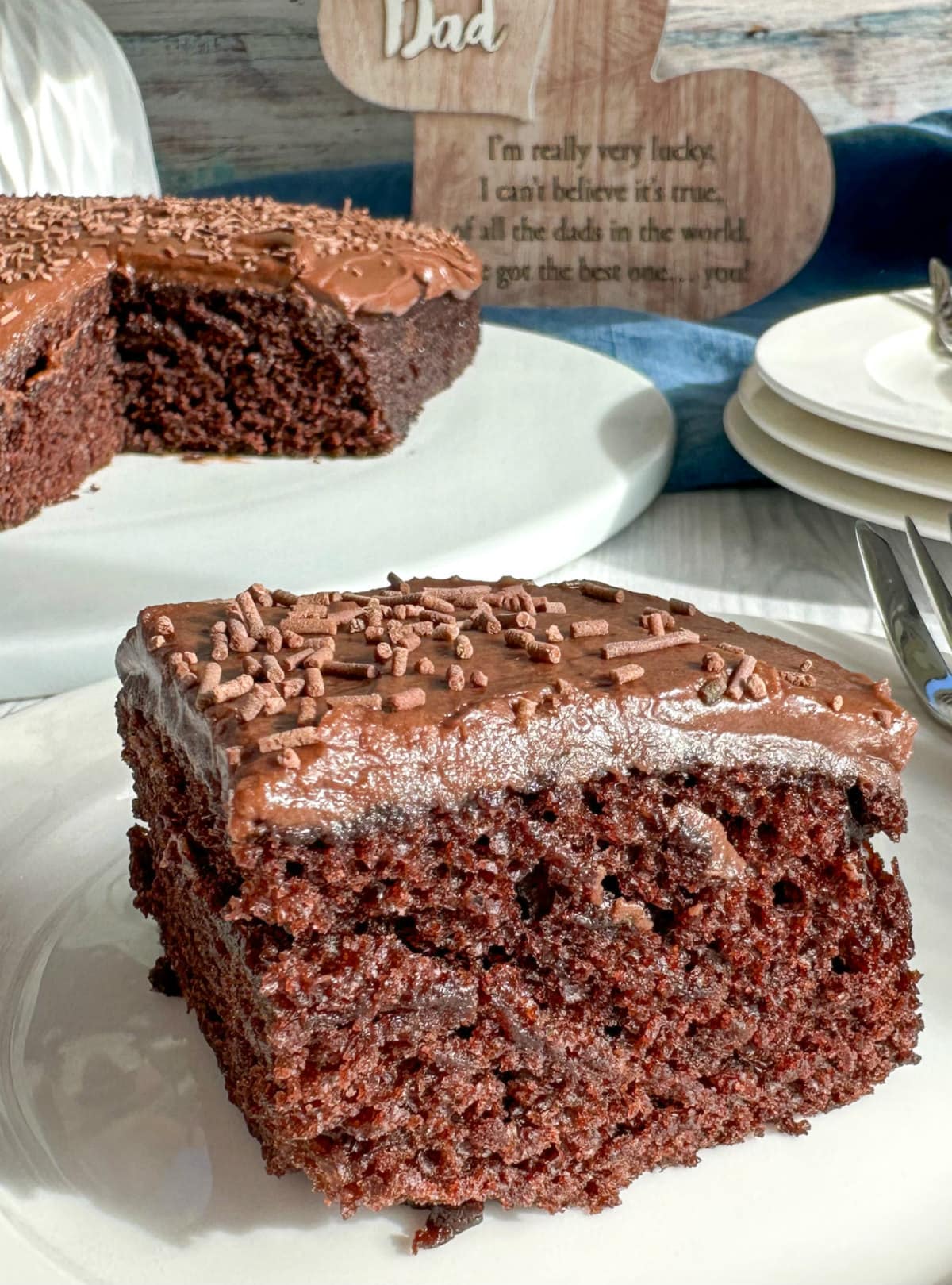 This recipe is sponsored by Countdown Supermarkets to showcase a lovely Fathers Day idea, all opinions are my own
This lovely moist chocolate cake is often known as War Cake or Depression Cake, believed to have been created during times where eggs, milk and butter were either scarce or too expensive during the Great Depression in the 1930's in the USA.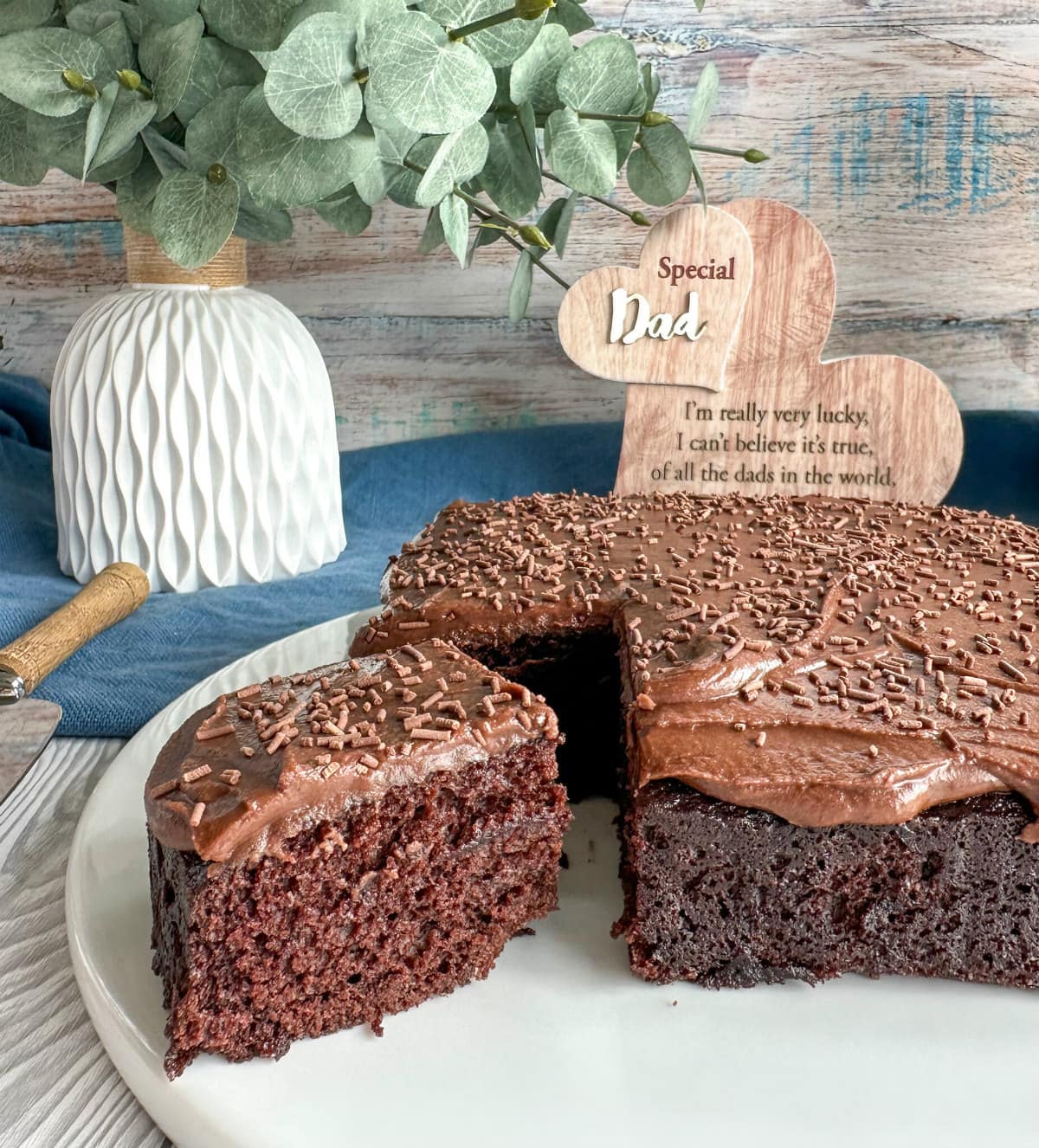 During this time many recipes were shared in annuals and newsletters as ways to save or reduce consumption of certain items. Many substitutions were made to common recipes, using oil instead of butter, replacing eggs with baking powder and testing and recreating popular recipes.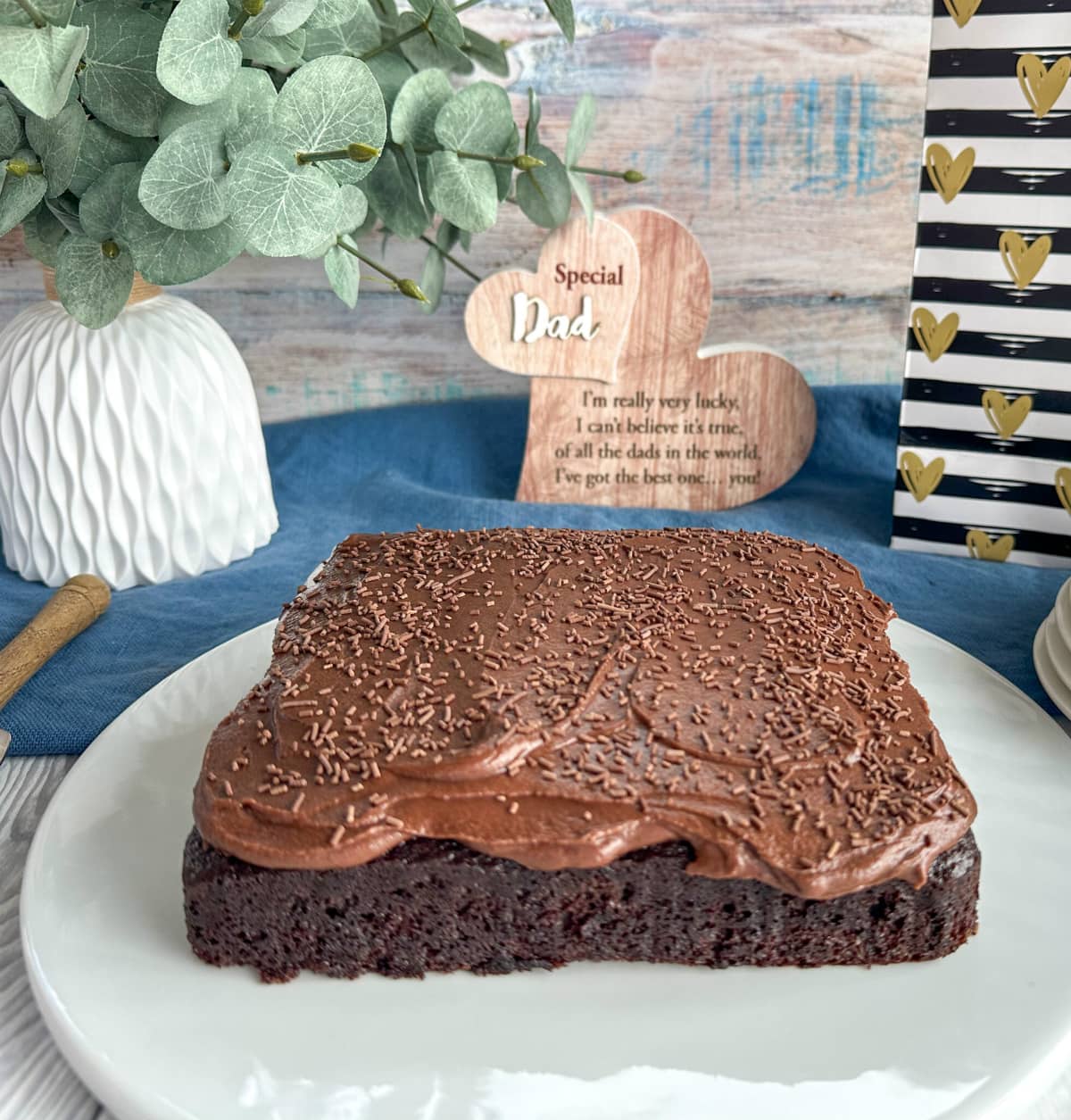 The recipe calls for vinegar, and depending on which recipe you look at it will vary from white vinegar, apple cider vinegar or what I have used today which is malt vinegar. Any of those 3 is fine, it is to react with the baking soda.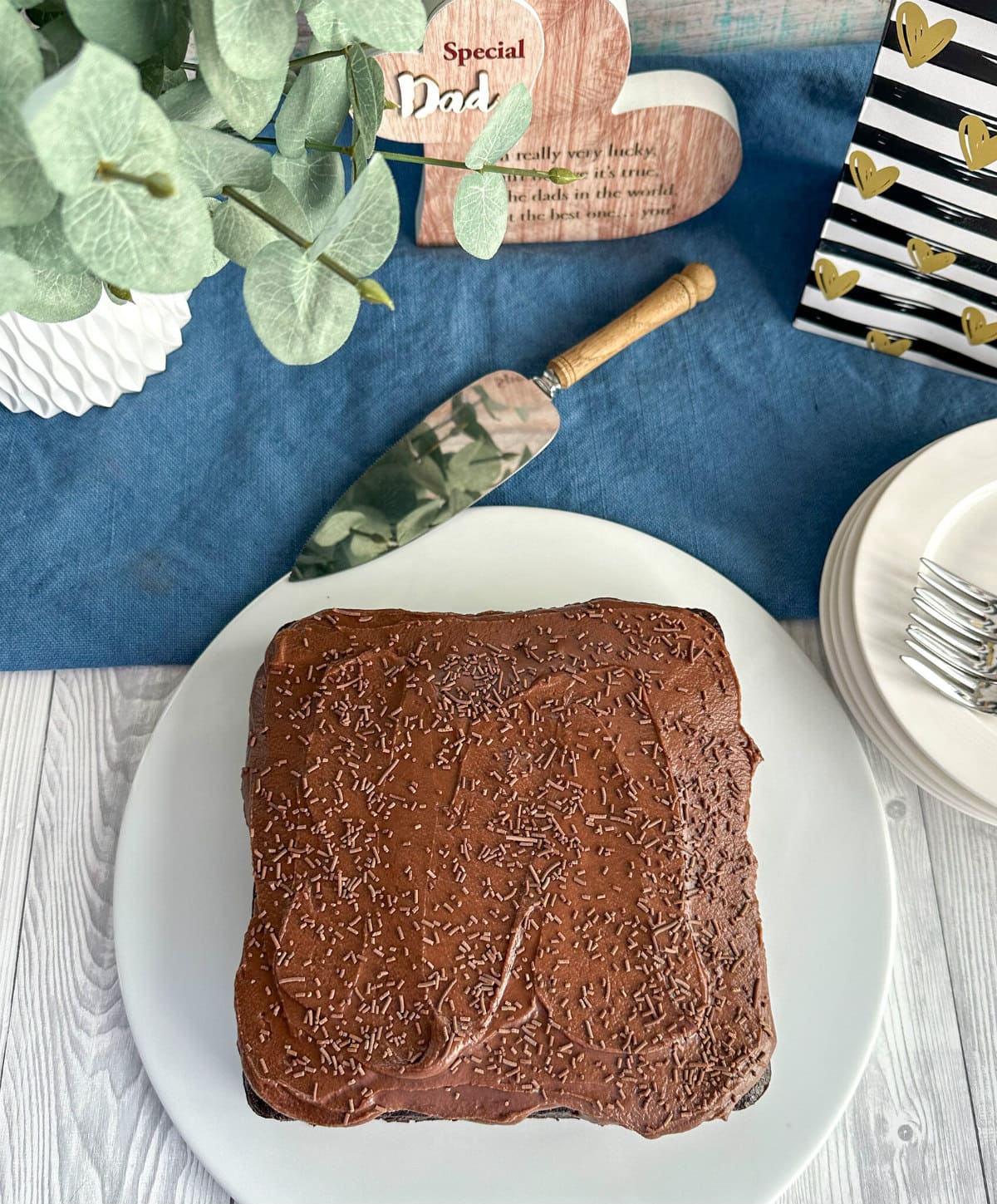 For a richer darker cake you can use a cup of coffee instead of the water for a lovely result, you cannot taste the coffee, it just brings out the cocoa even more.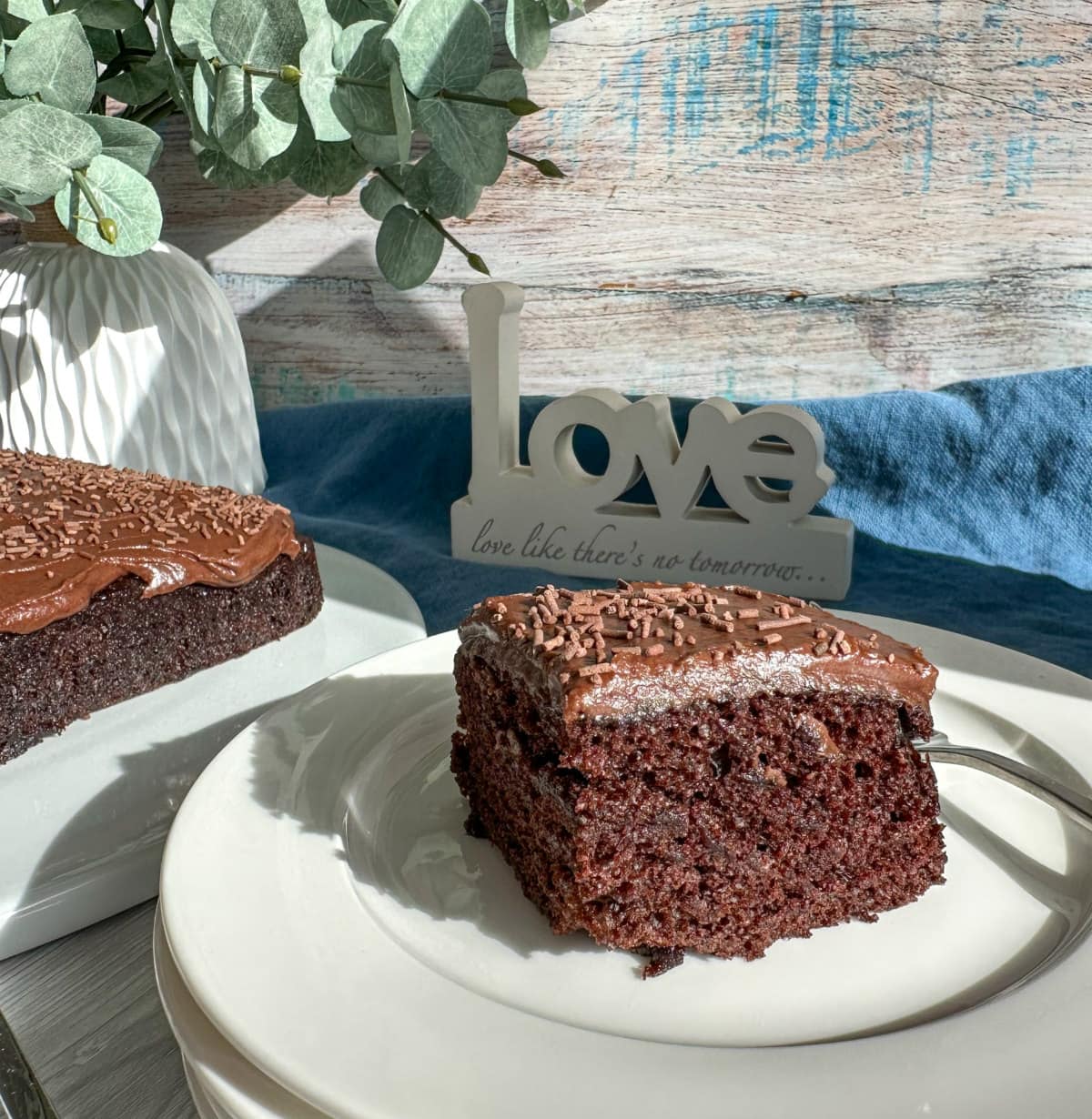 The best bit is that the ingredients I use here are all pantry staples so at a time where we are now looking to ways to create value with our baking and cooking I thought it would be a wonderful recipe to share.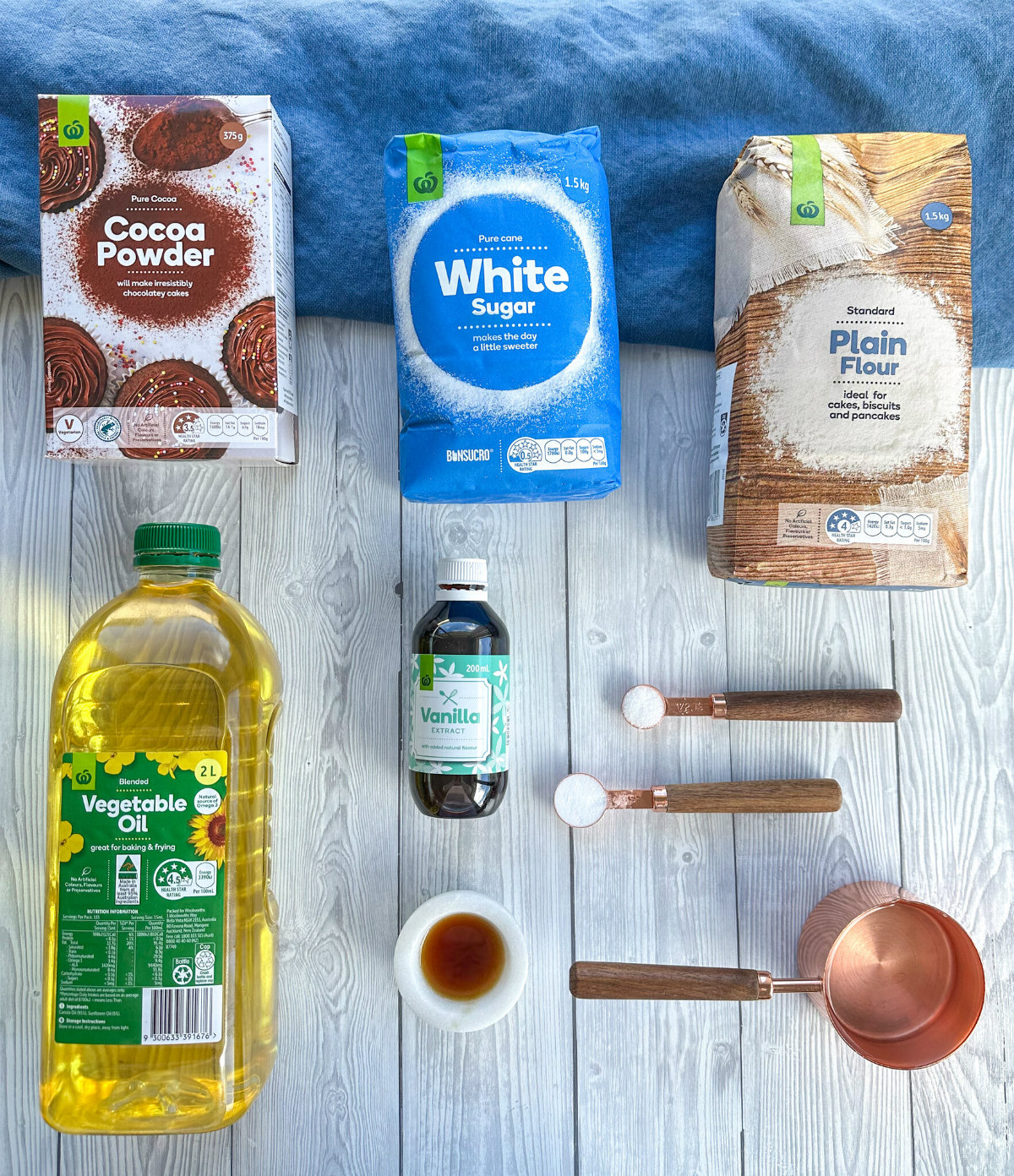 These are the ingredients required, scroll down to the printable recipe card for full details.
Plain White Flour

Sugar

Cocoa Powder

Baking Soda

Salt

Vinegar (Apple Cider, White or Malt)

Vanilla Essence

Water

Oil (Vegetable or Canola)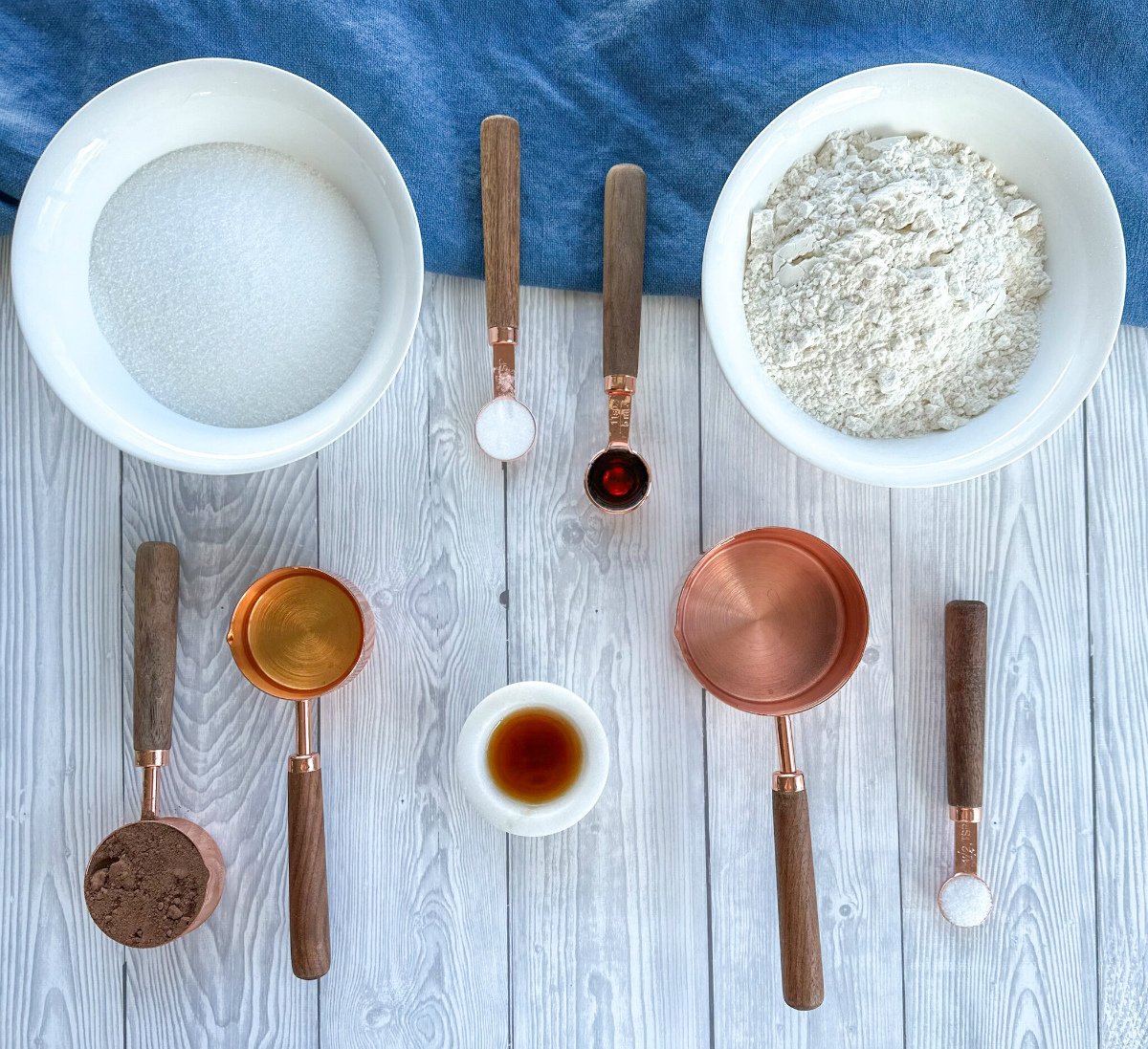 Some people also refer to it as a 3 hole cake, in that the cake was made in the pan you cooked it in! You simply added the dry ingredients then made 3 holes to pop the various wet ingredients, whisk together then baked in the same pan.
I don't do it this way as I worry about it sticking so I do use a separate bowl to prepare the cake then add to a lined baking pan.

The method could not be more simple, I sift together the flour, cocoa and baking powder, then add the sugar and salt and whisk all together. Then add you in the wet ingredients and whisk until no lumps remain.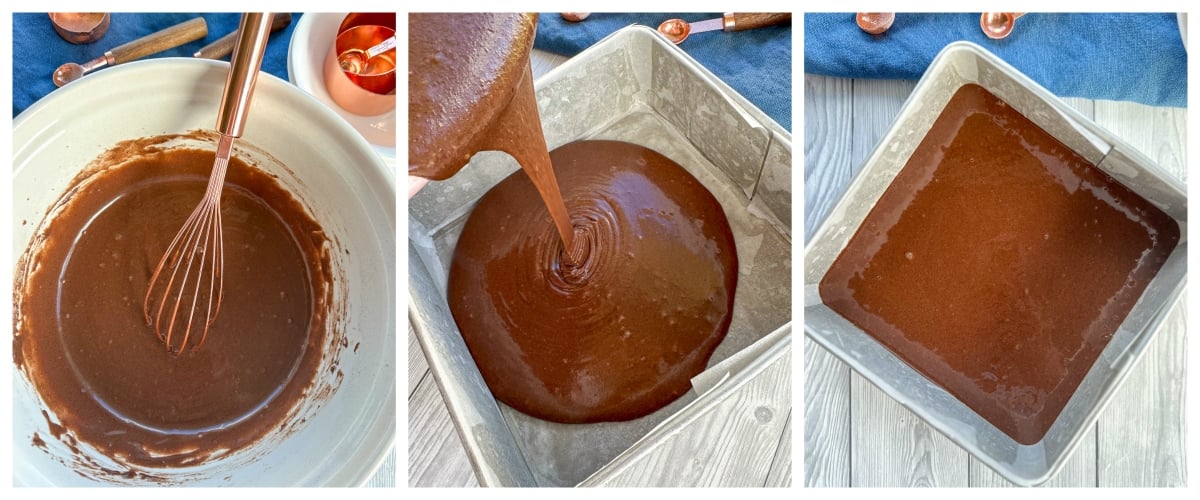 Pour this into the lined baking pan and bake for around 35 minutes until it springs back to the touch or a skewer comes out clean or just a few damp crumbs remain. Then allow it to cool before icing.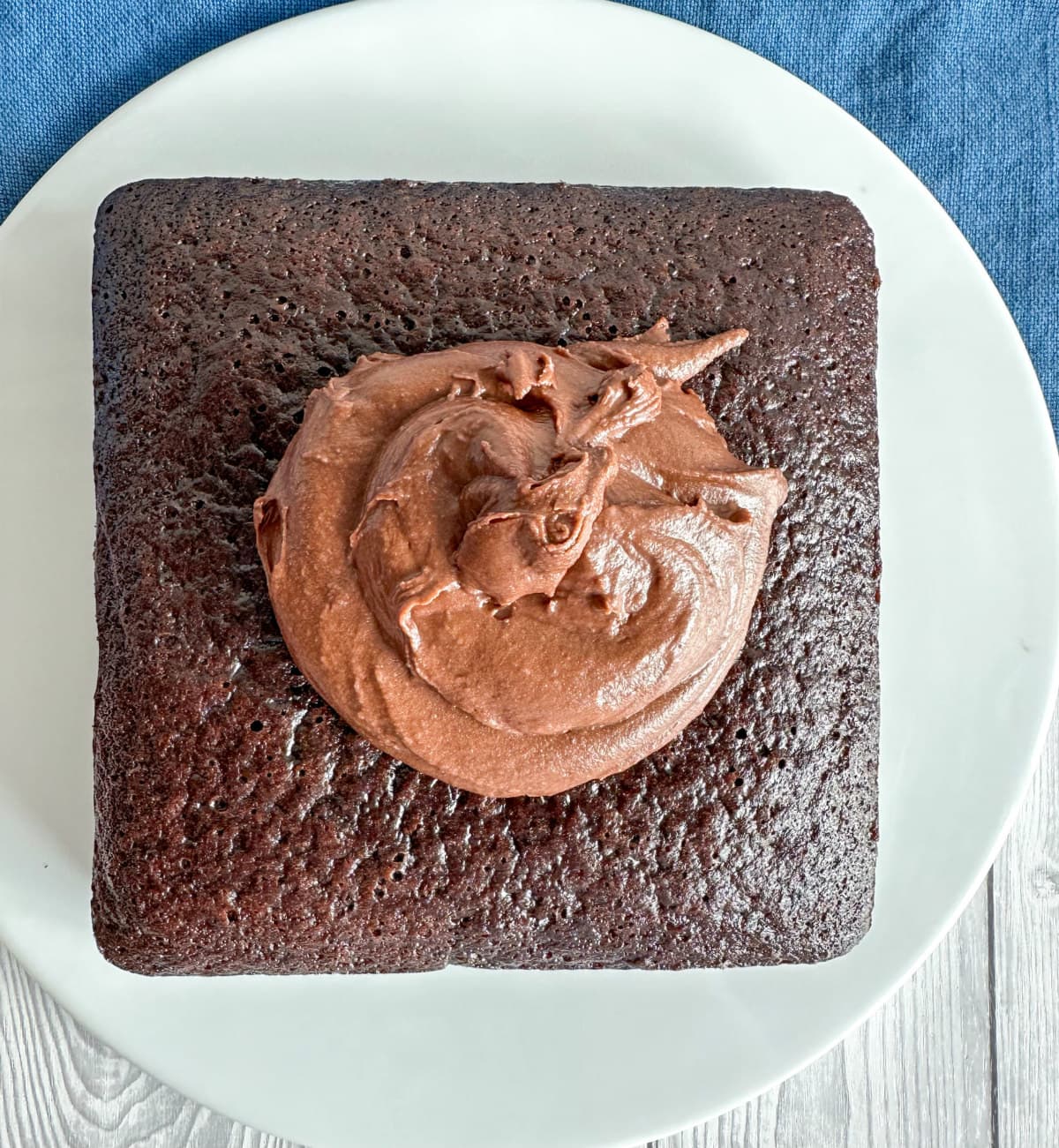 The cake itself is so flavourful and moist, you definitely do not miss those extra ingredients. The cake can be served as is or with an icing of your choice. If you are keeping the cake completely dairy free then use your favourite icing that suits your needs.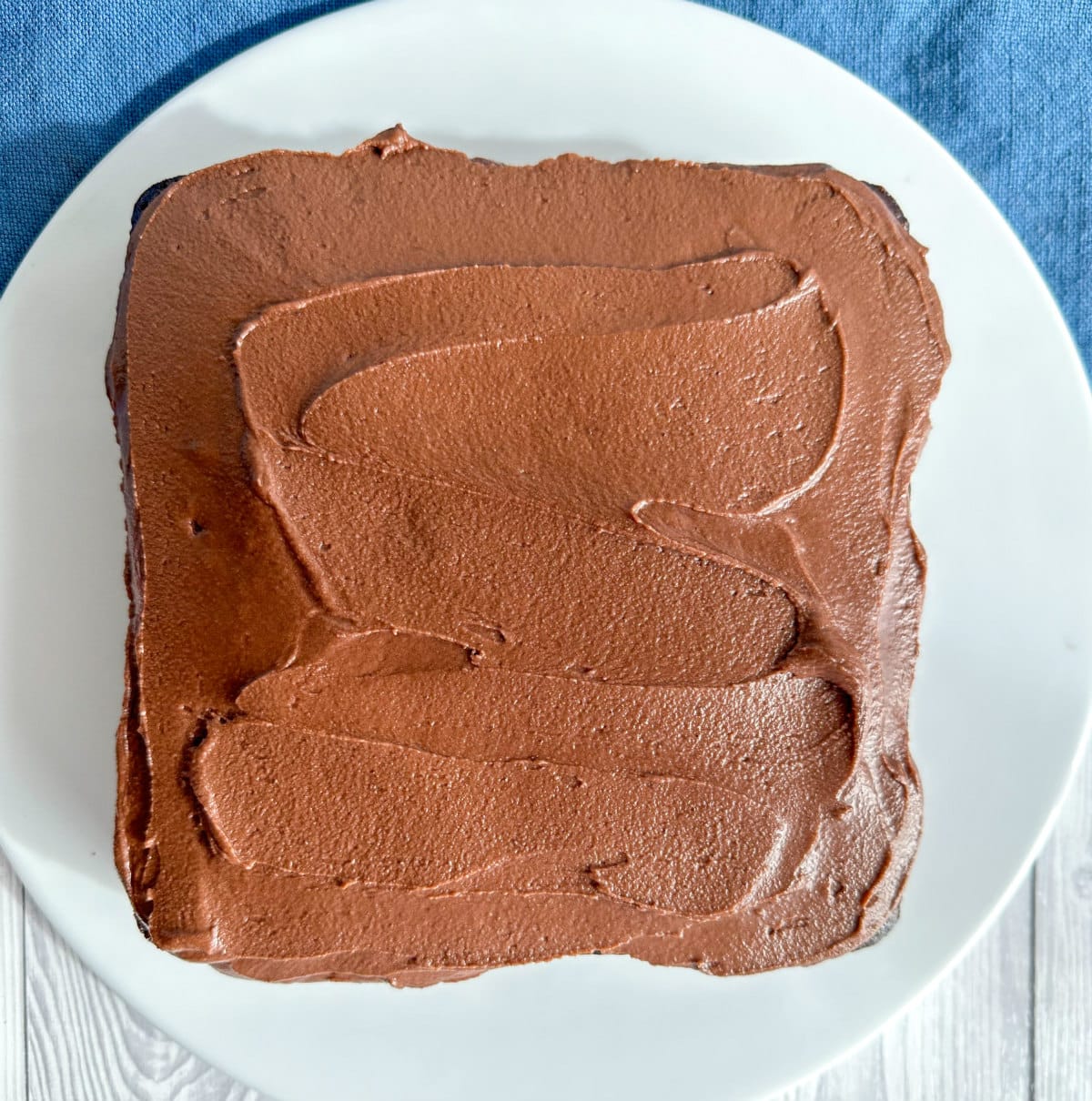 I like to use my basic chocolate icing here which is simply icing sugar, butter, vanilla and cocoa powder and a splash of water to the right consistency, if you wish you can use margarine to keep this dairy free if you prefer.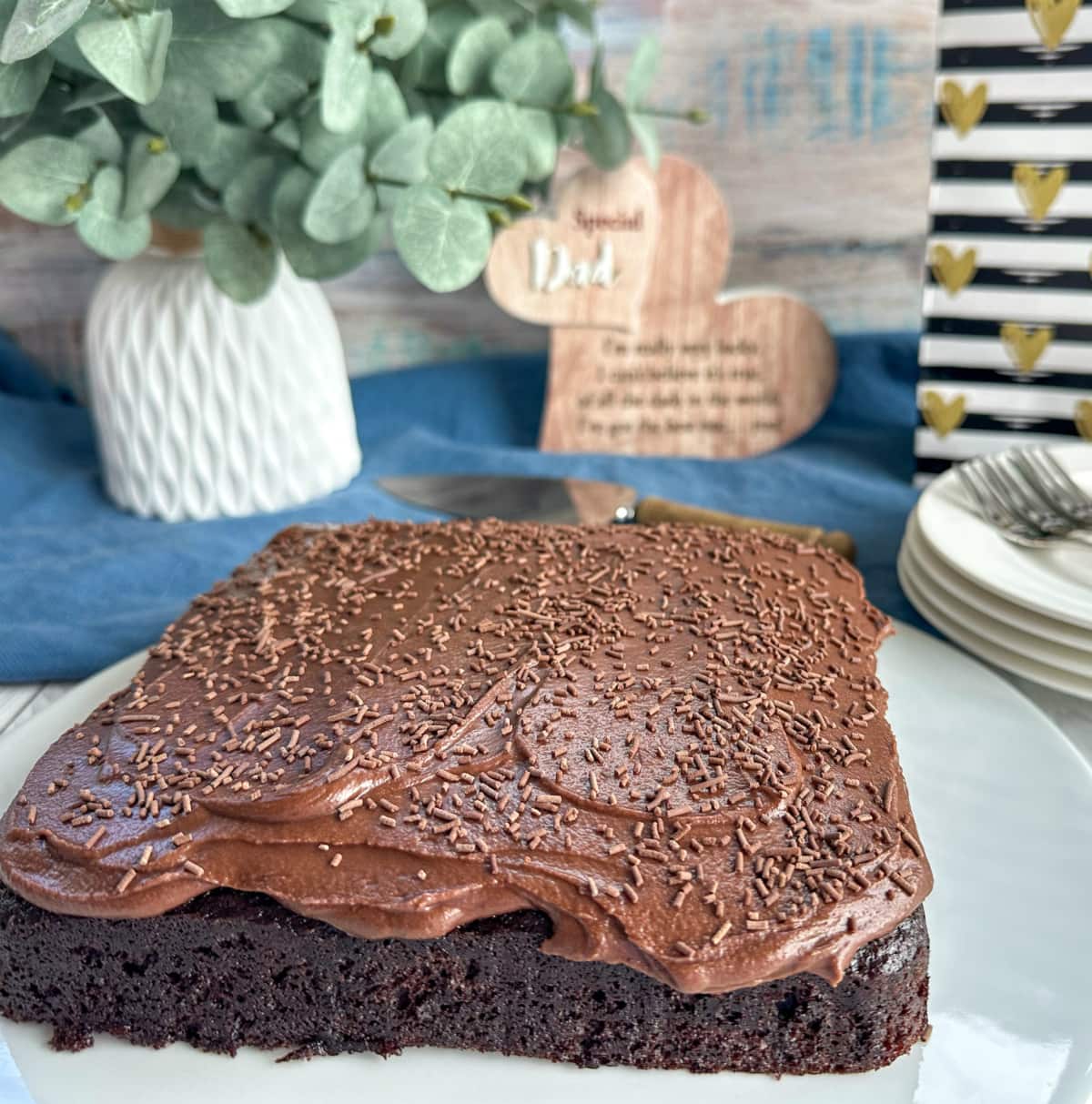 I love a good chocolate cake! I have quite a few versions now be sure to check them out too!
Onto the recipe for Wacky Chocolate Cake
I hope you love this one! Please rate this one and let me know in the comments below once you make it.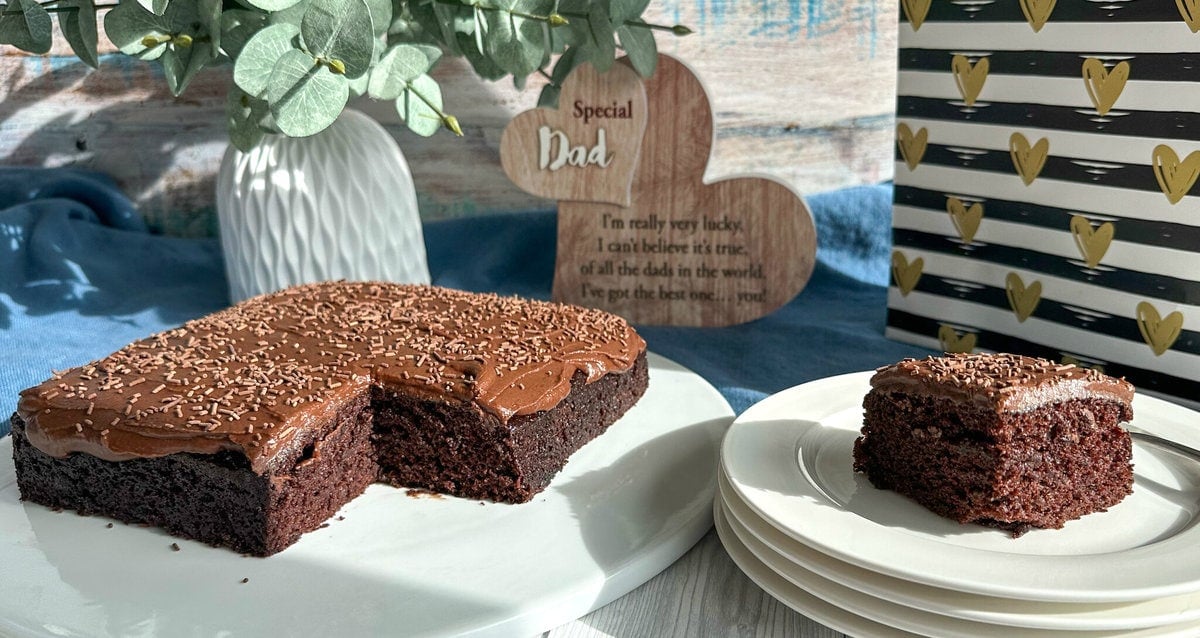 So it is as simple as that. I hope you enjoy this and many more recipes I have up on my blog.
Thank you so much for stopping by to check out this recipe. If you are not already please do follow me on Facebook and Instagram for more delicious ideas.
Happy Baking!
Anna
Pin It! Pinterest