A lovely winter or autumn recipe for Pear and Oatmeal Muffins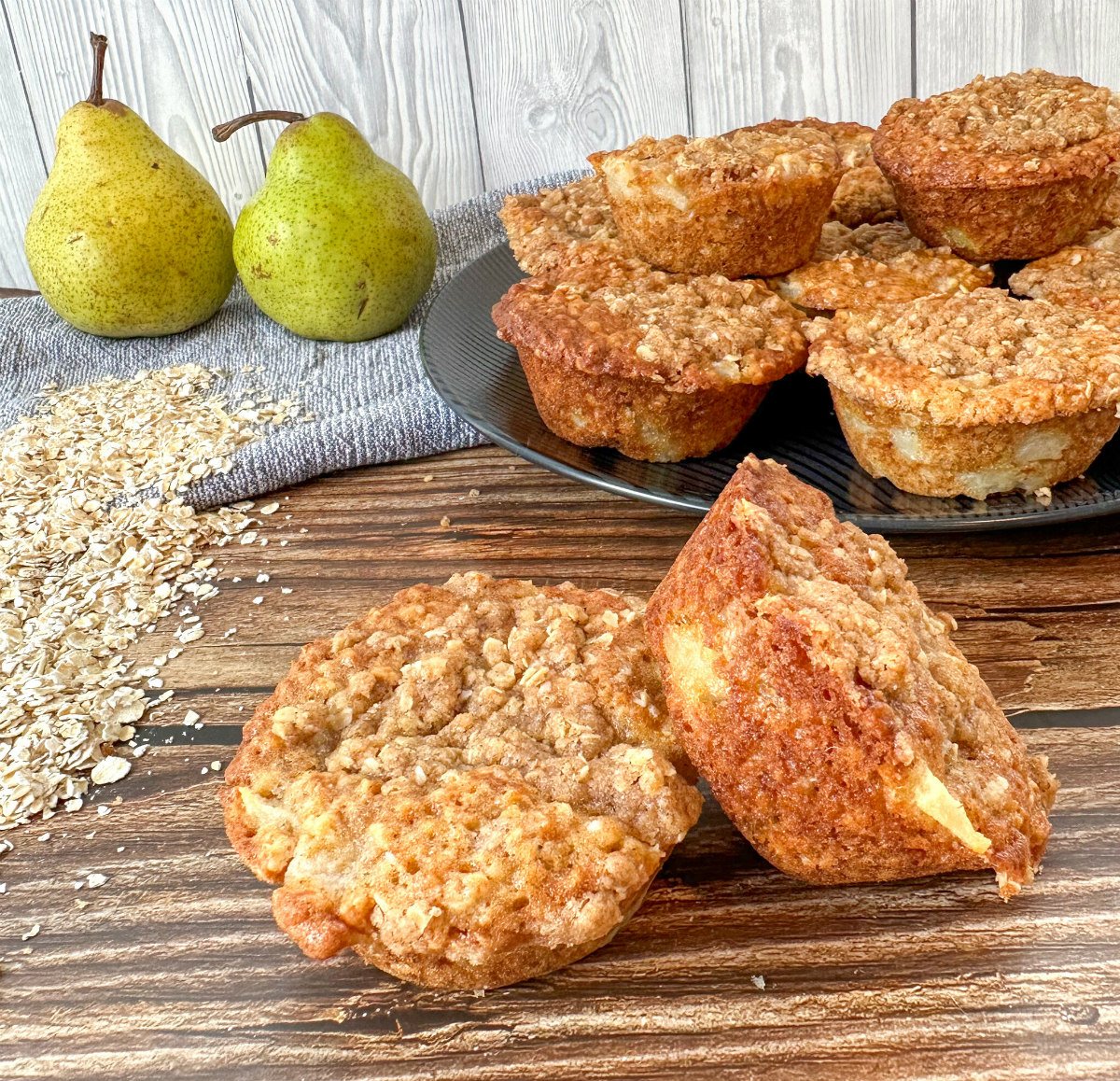 The ingredients for this recipe have been provided by Countdown Supermarkets as Brand Ambassador, all opinions are my own
This is such a lovely simple recipe, muffins are always so easy to make and packed with flavour. This recipe is such a nice way to use up pears which are abundant in Winter and Autumn.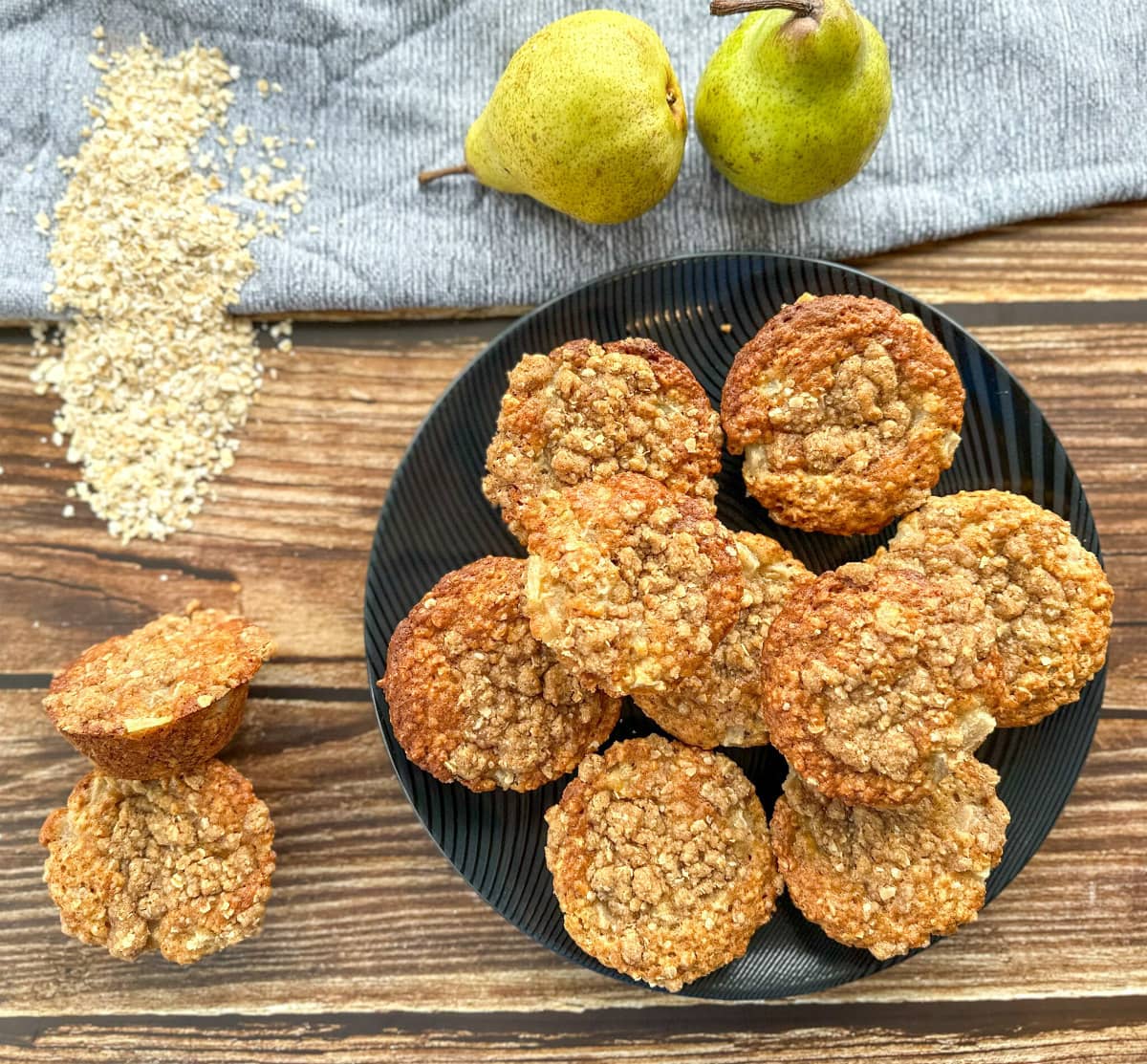 If you do not have pears on hand this recipe is just as lovely with apples. Pears are often mild in flavour but they keep their shape beautifully and really shine in this recipe.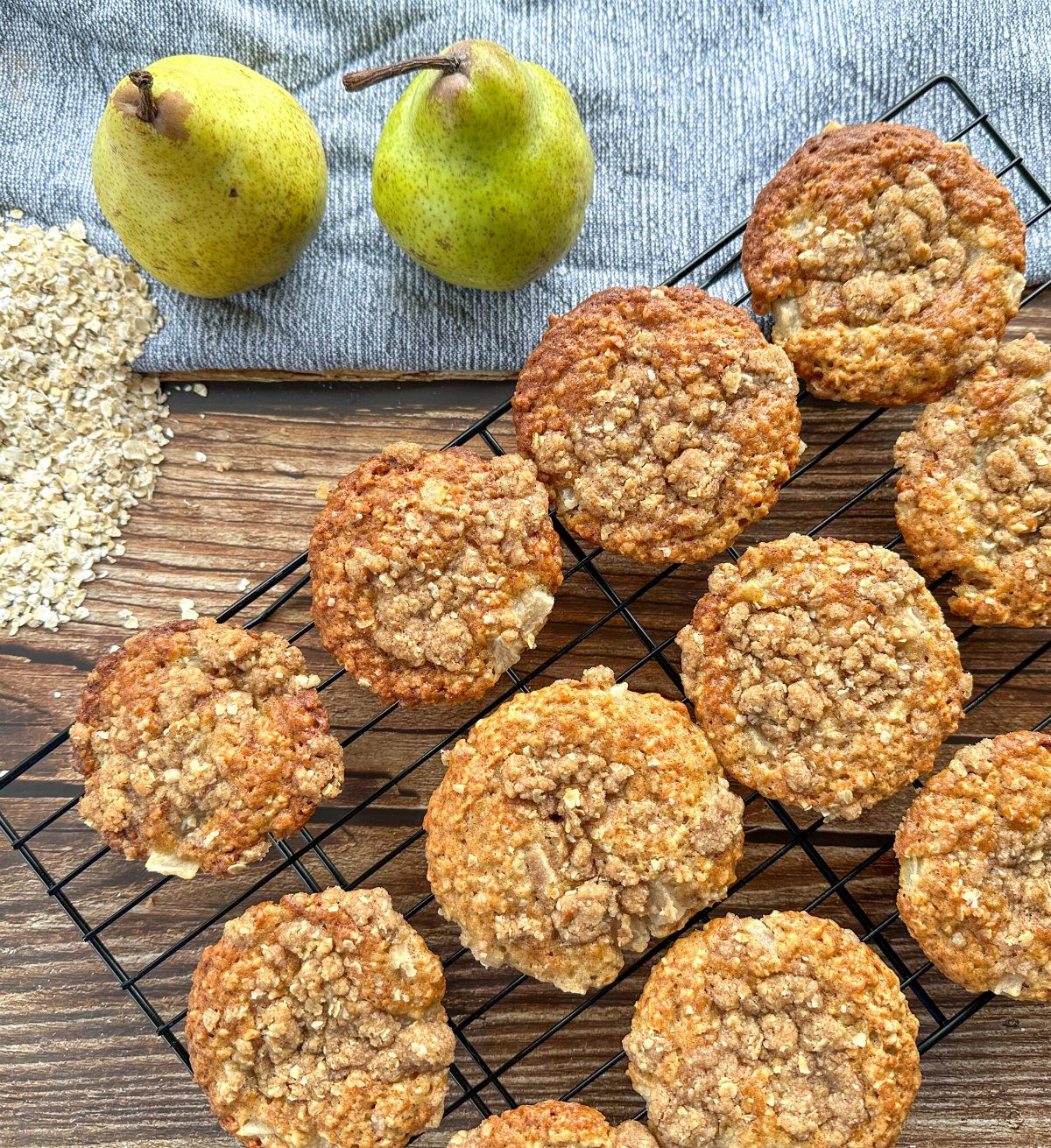 I have added the spices of cinnamon and nutmeg to enhance the flavours even more. I use rolled oats rather than quick oats as these hold their shape better.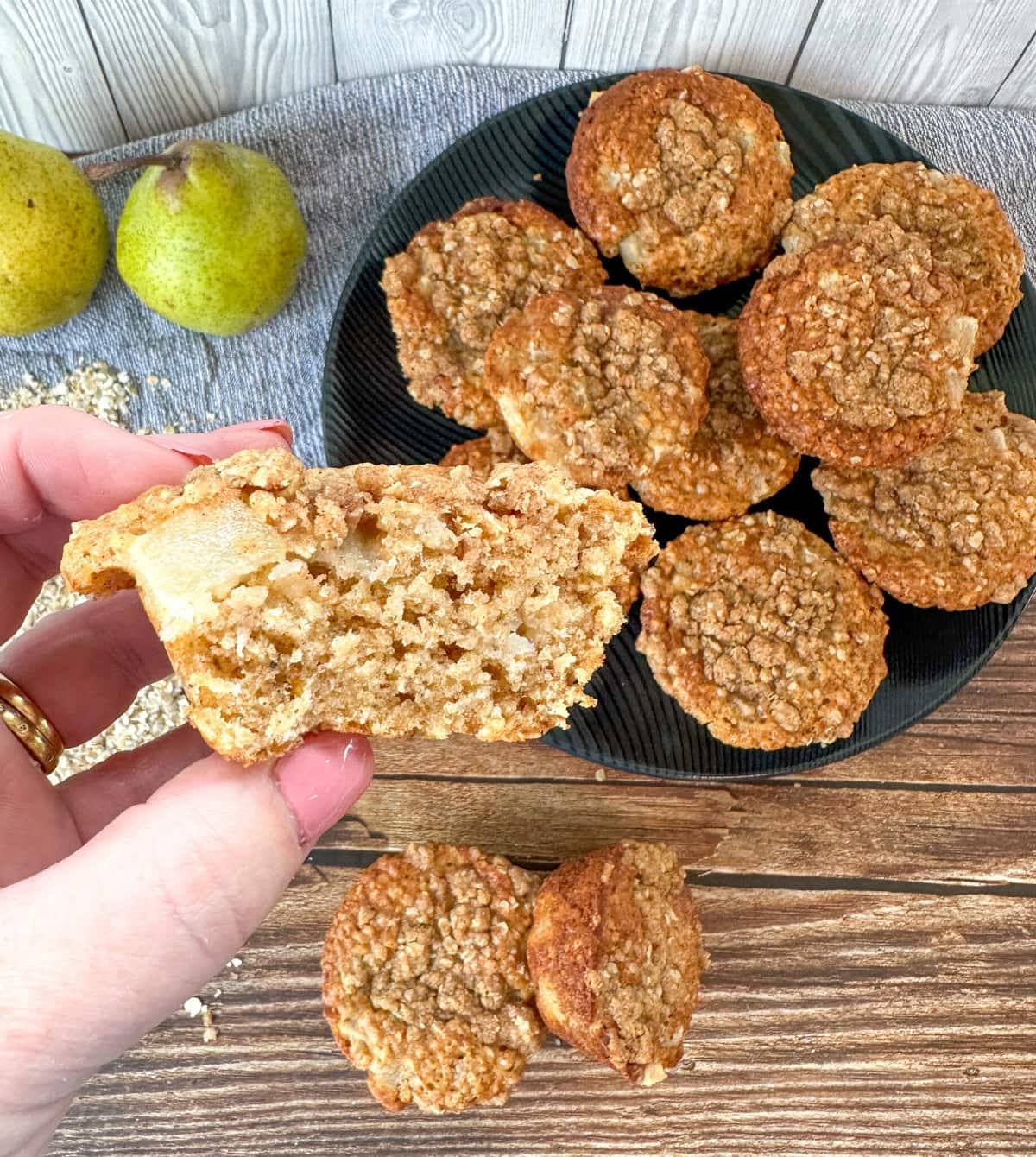 To finish I have made a lovely oatmeal streusel topping, this can be left off but really adds to the finished product and a little bit over the top which I love!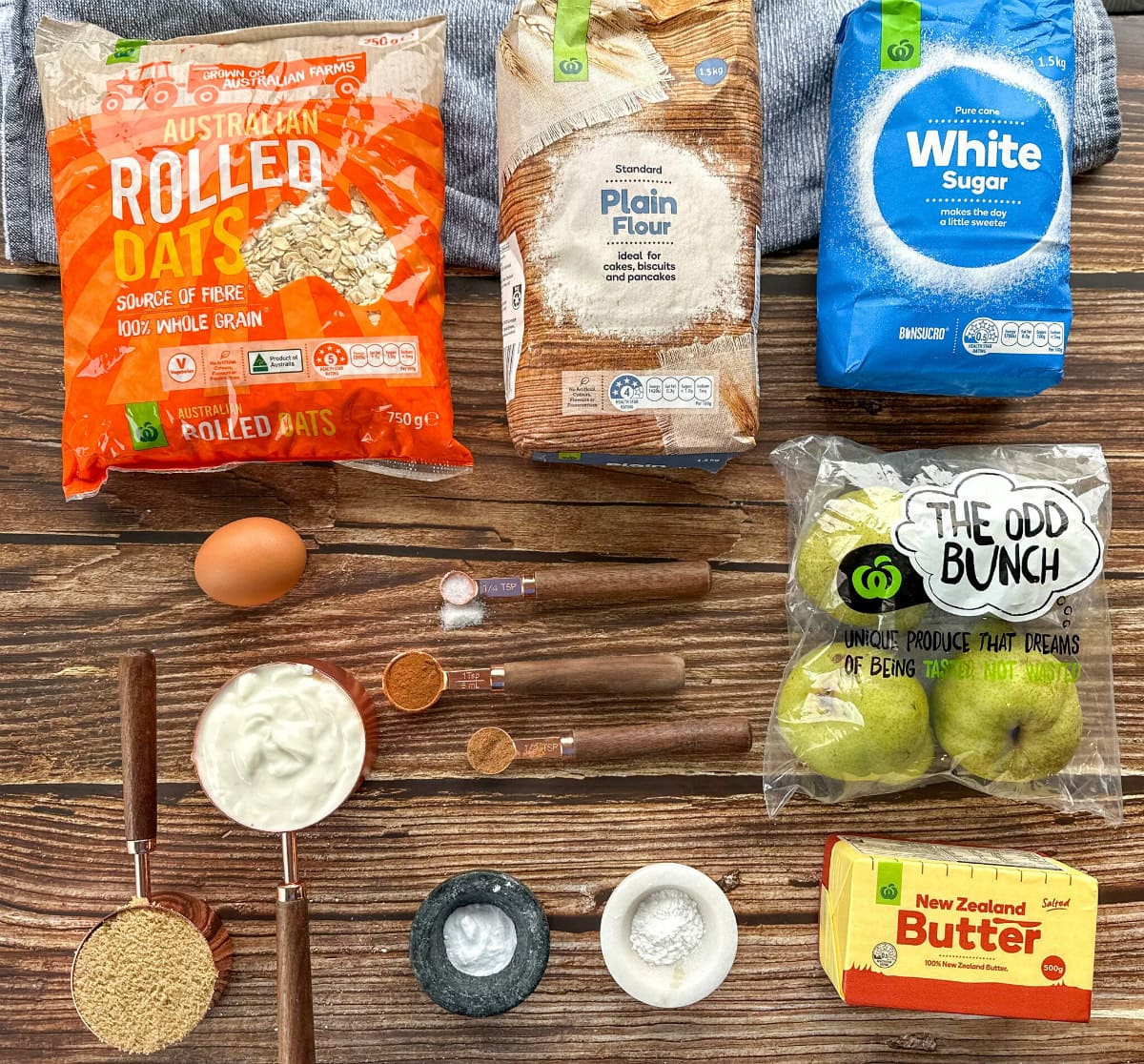 The ingredients are lovely and simple as you can see
(See the printable recipe card below for full ingredients list and method)
Plain White Flour

Rolled Oats

Baking Powder

Baking Soda

Cinnamon

Nutmeg

Salt

Butter

Brown Sugar

White Sugar

Egg

Plain Vanilla Yoghurt

Pears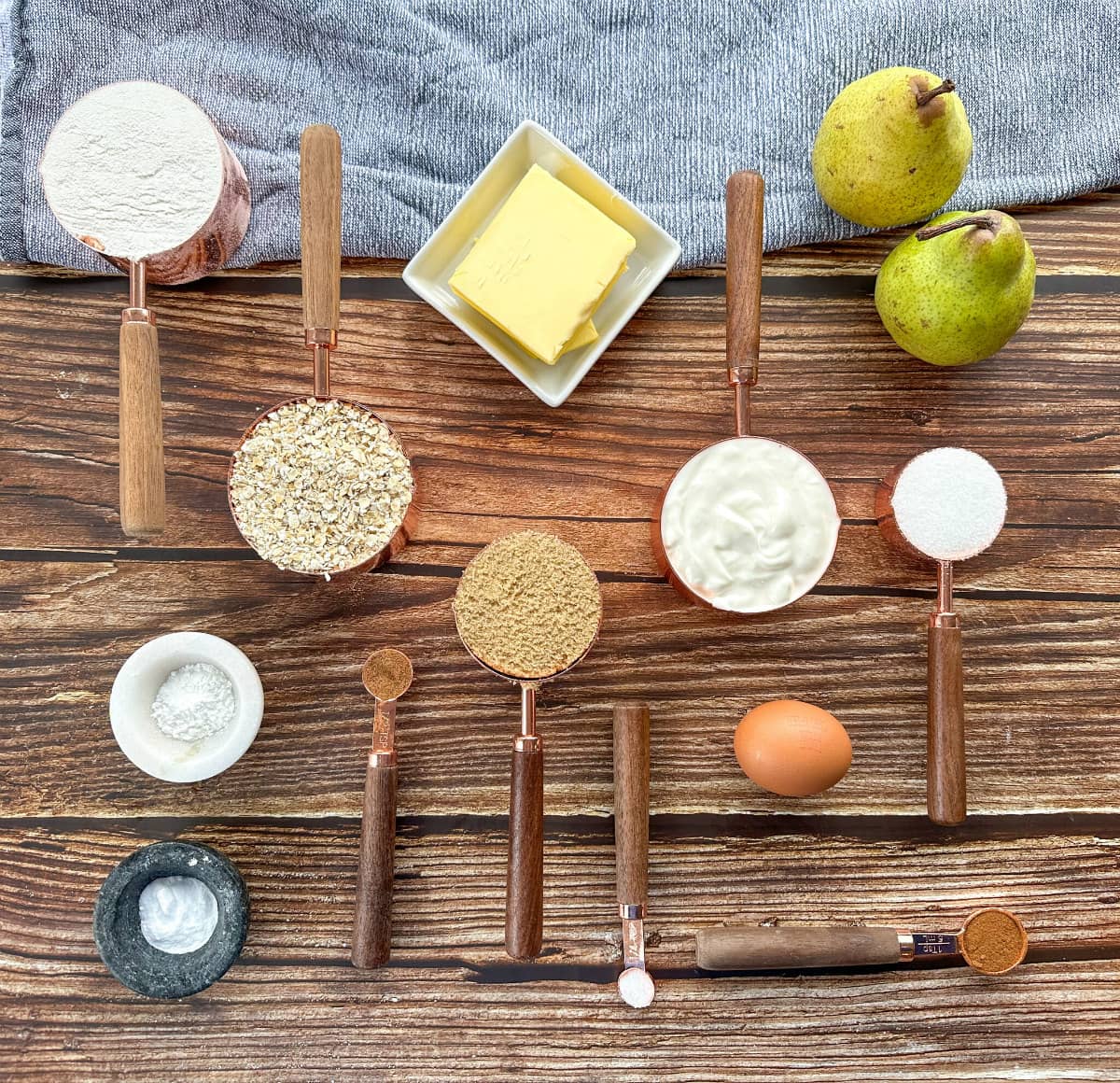 The method is lovely and simple although unlike many muffin recipes you will use the stand mixer to cream together the wet ingredients. This does not take much time but good to know before you start.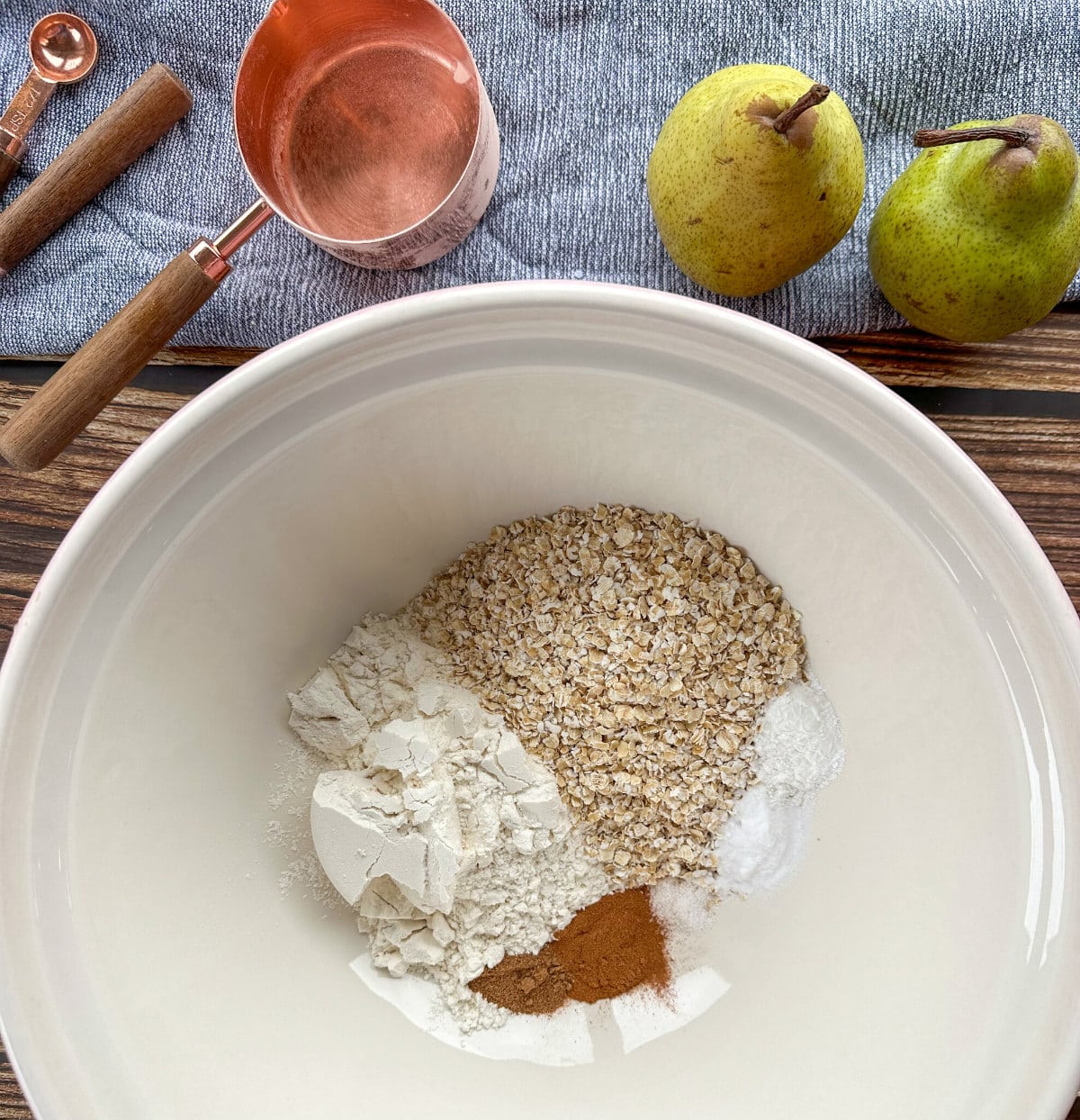 The first step is to combine the dry ingredients together in a large bowl, so that is the first 7 ingredients as listed below. Gently mix those together and ensure no lumps of brown sugar remain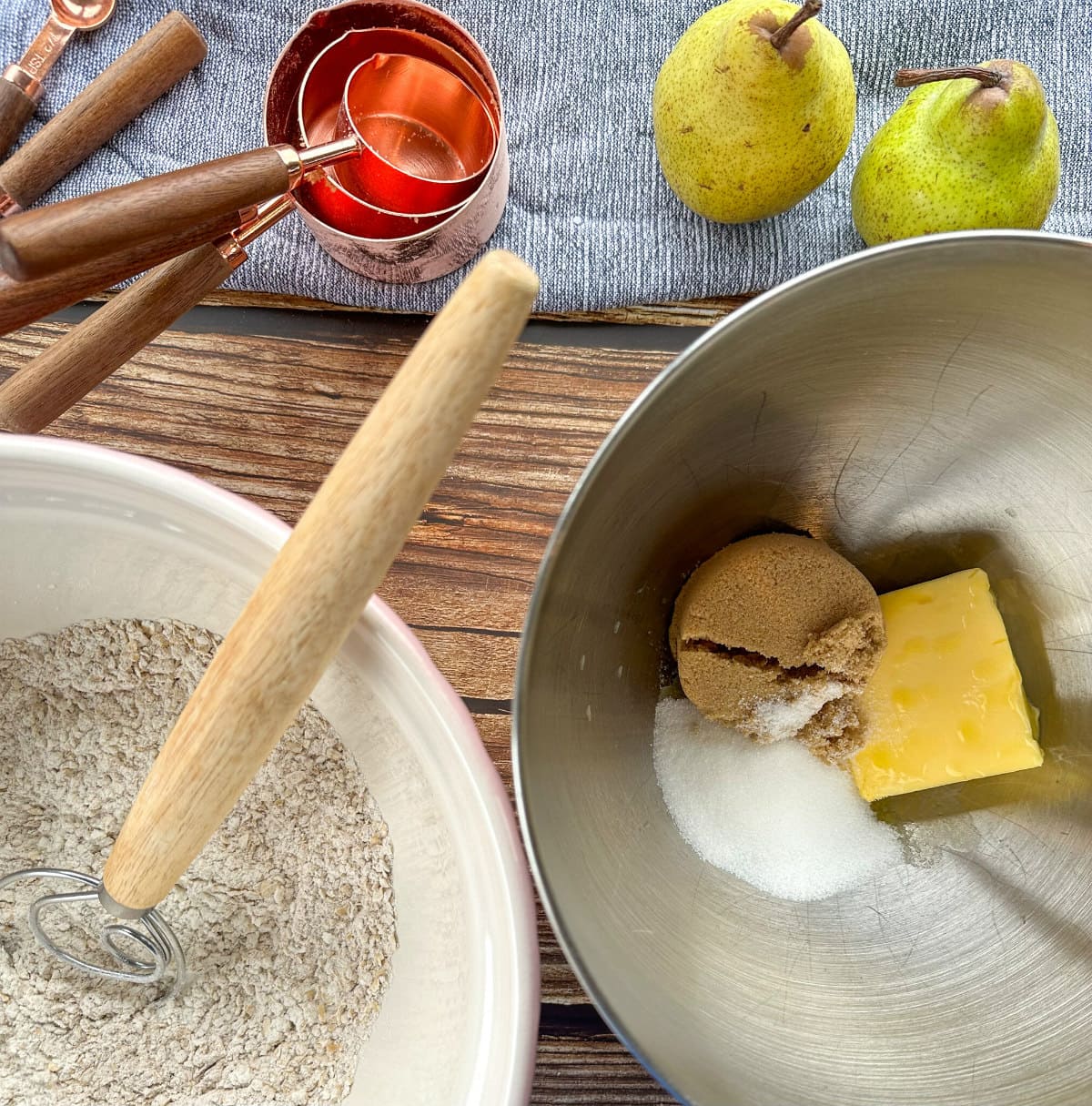 Then using a food mixer or a hand held electric beater you will want to cream and butter and sugars until pale and creamy. Then add to this the egg, beat well, then the yoghurt.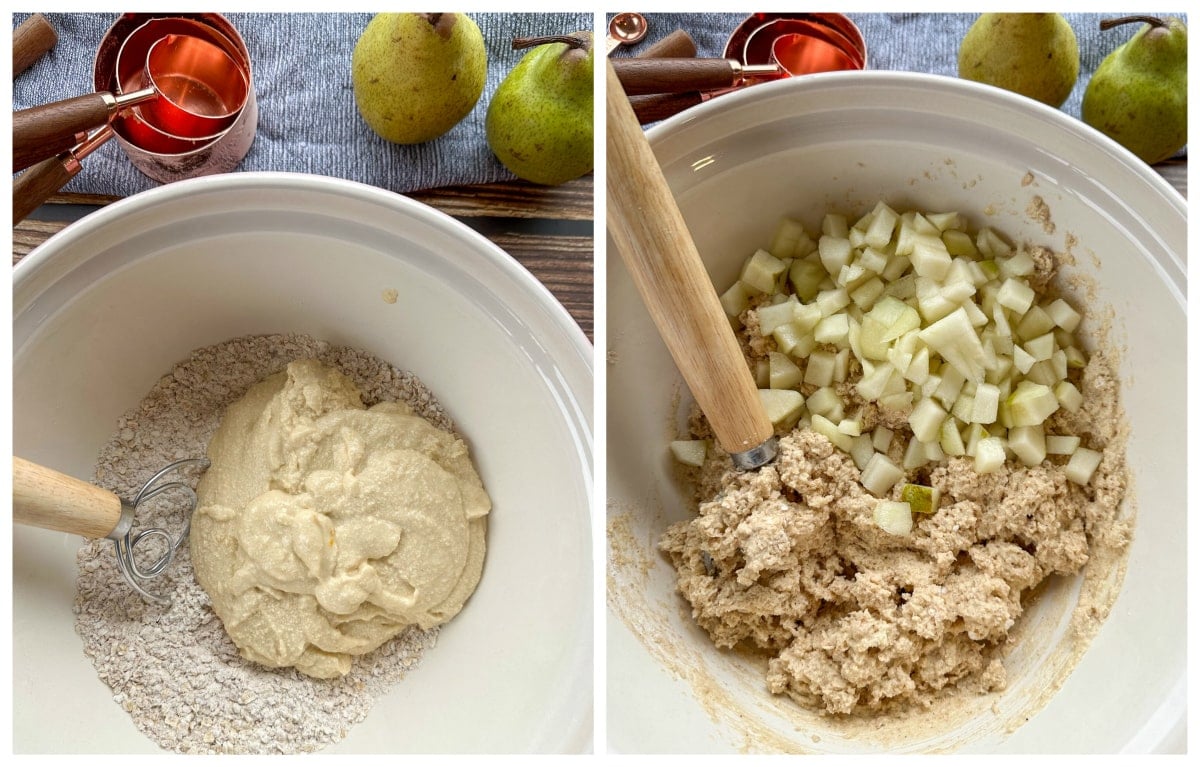 The trick with muffins is not to overmix once you combine the dry and wet ingredients. The final step is to add the finely diced pear. I find that two large pears is plenty and means you will have chunks of pear throughout each pear.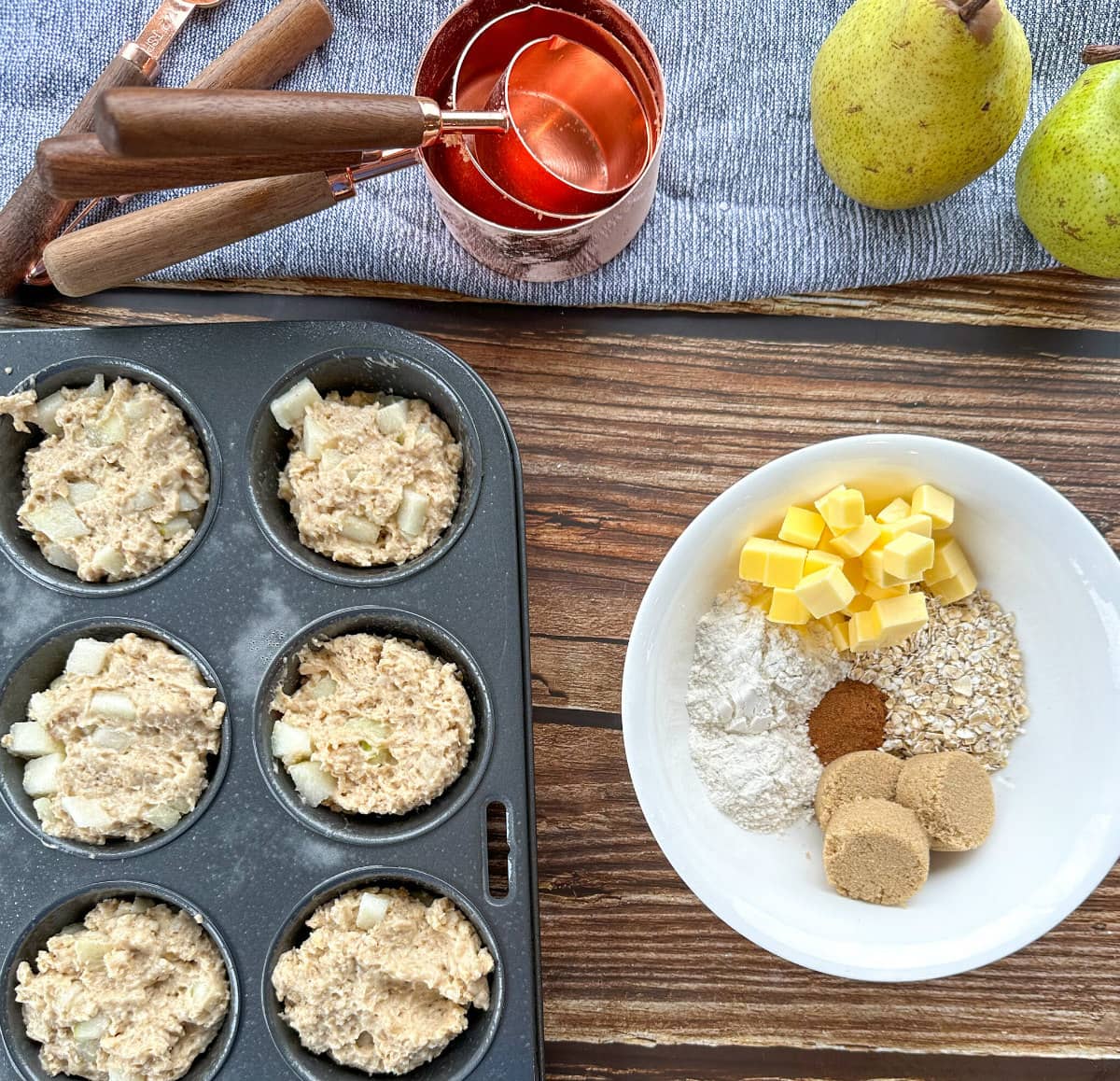 Lastly I make up a streusel to top the muffins, this is optional, but if you like to do it I definitely recommend it, adds a lovely finish to the muffins. It is made up of rolled oats, brown sugar, flour, cinnamon and butter.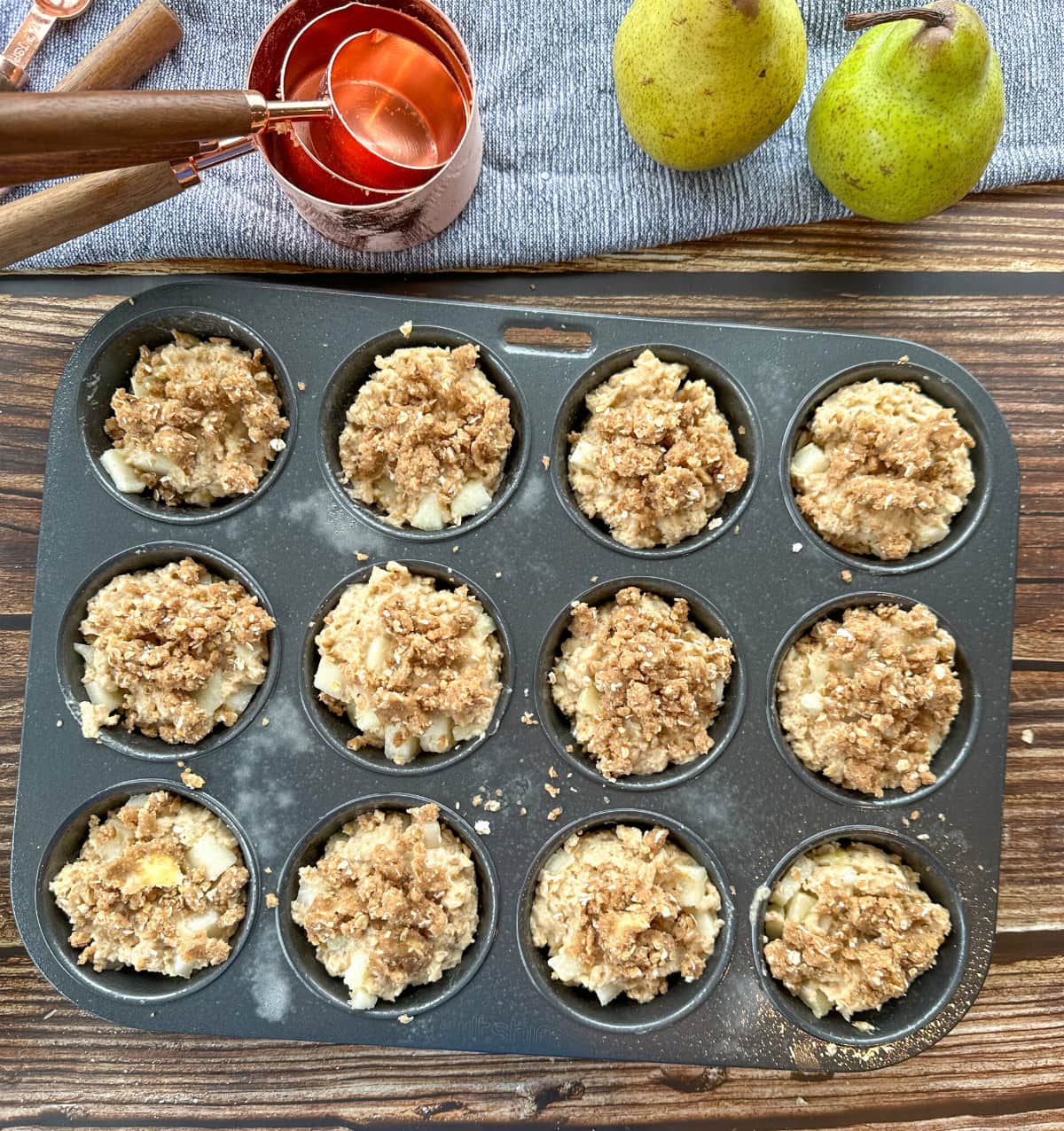 Bake until they are golden brown and a skewer comes out clean. These are lovely served cold or warm and freeze well too.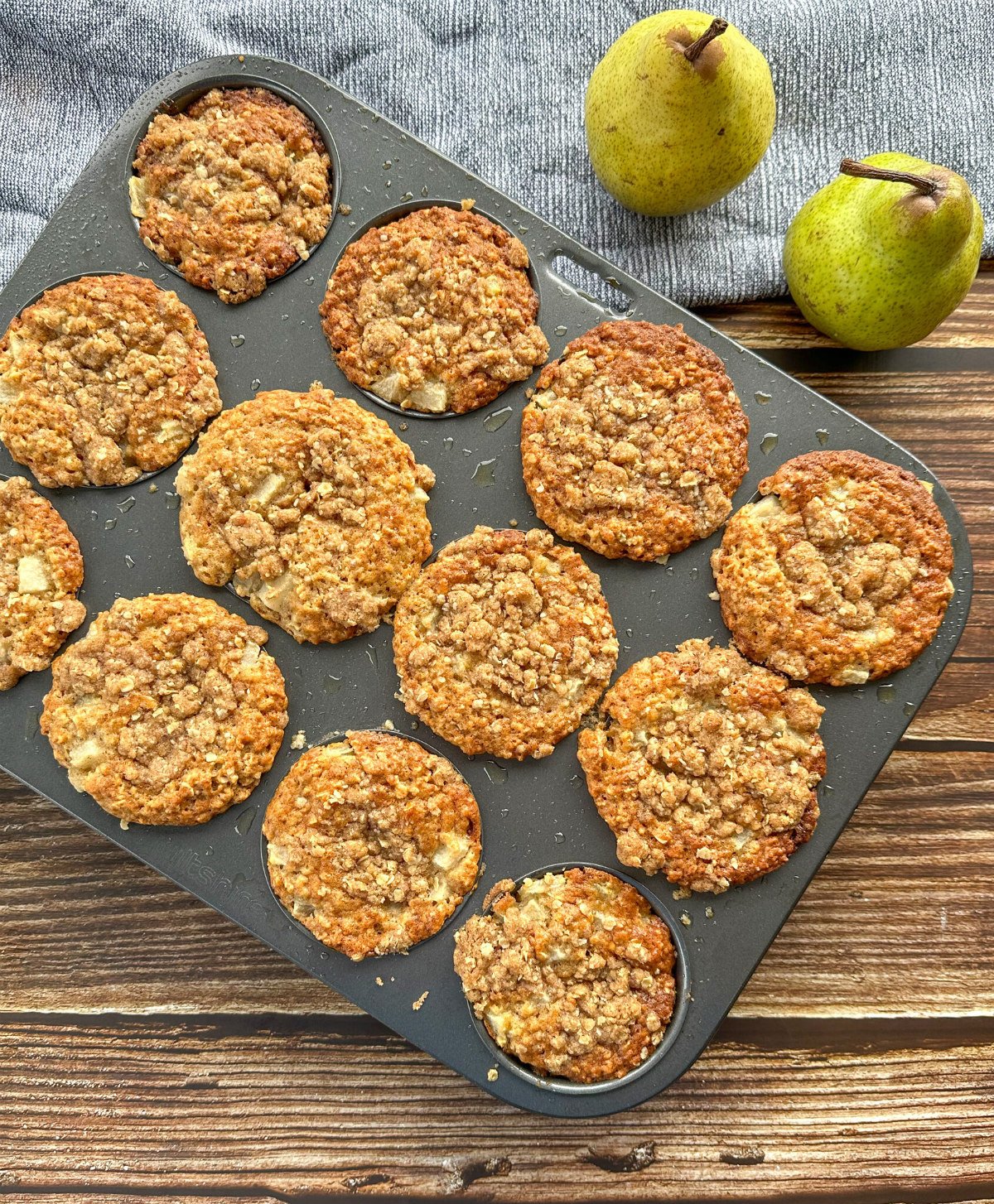 If you love fruit or vege muffins be sure to check out some of my favourites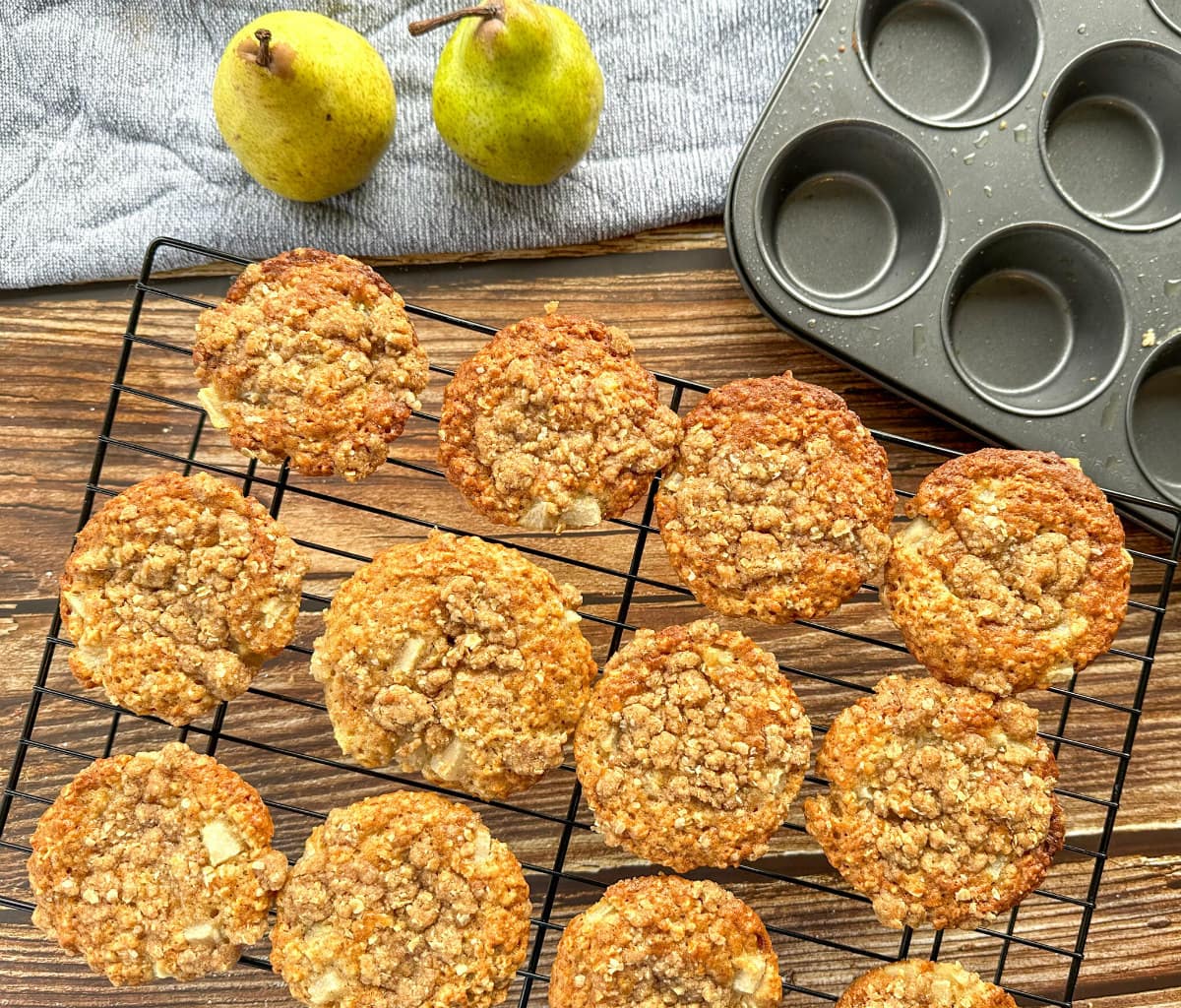 Here is my recipe for Pear & Oatmeal Muffins – I hope you love it!
If you make these lovely muffins, if you do please be sure to let me know in the comments below and rate the recipe!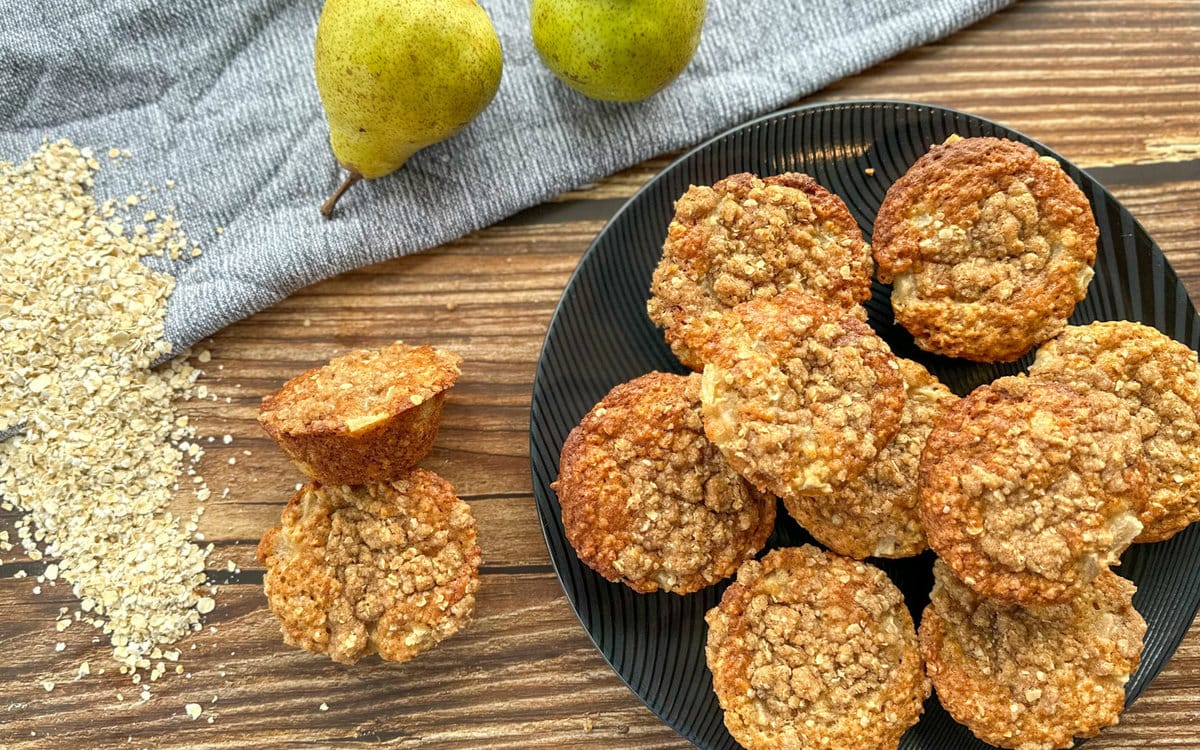 Thank you so much for stopping by to check out my latest recipes on my blog. If you are not already, be sure to follow me on Facebook or Instagram for more deliciousness, and you can register your email in the subscription box below to receive all my recipes as I publish them.
Happy Cooking!
Anna
Pin It! Pinterest