If you are a fan of all things cheesy and creamy then this is for you! A delicious dinner idea for Slow Cooker Creamy Chicken Pesto Pasta.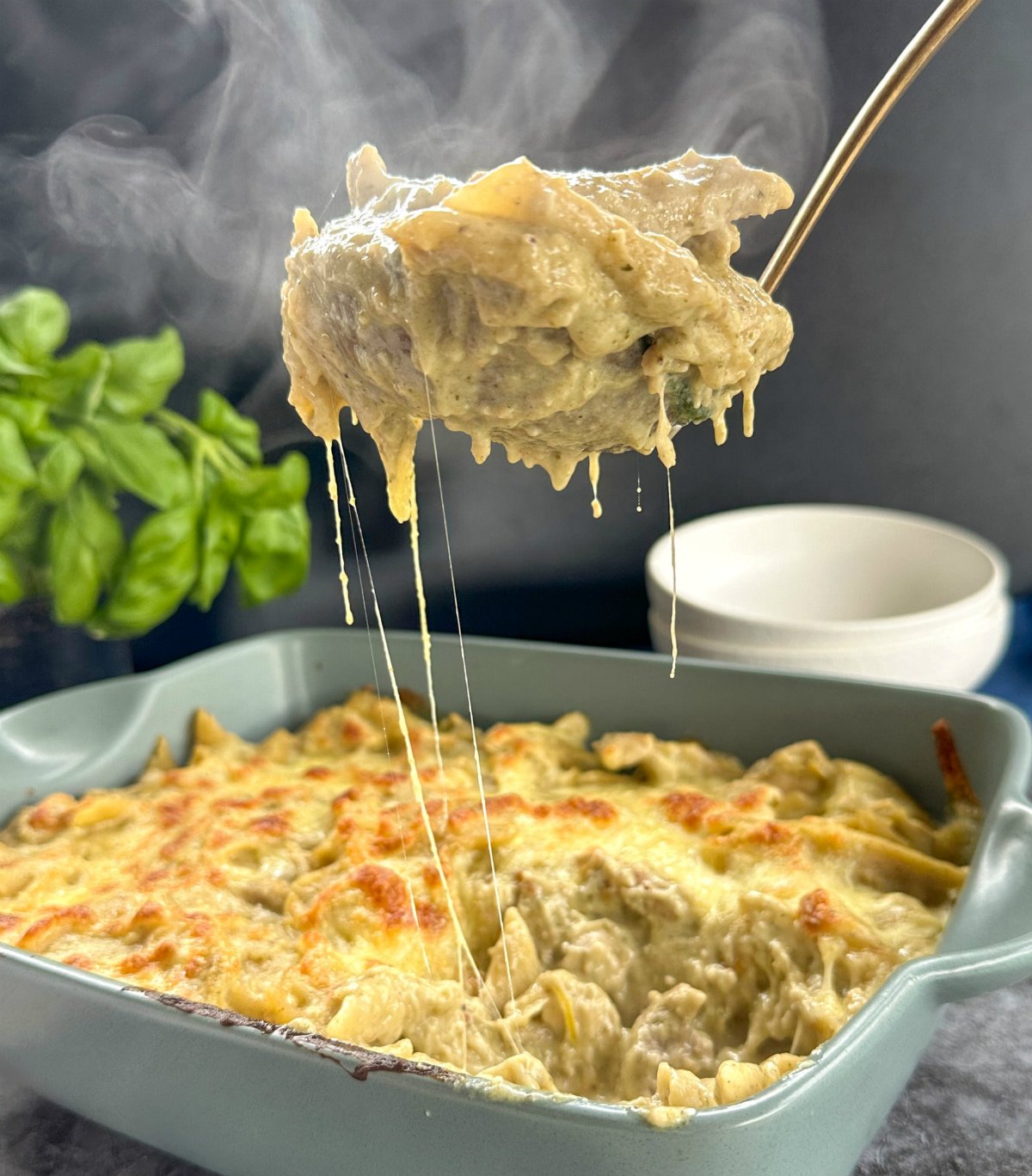 The ingredients in this recipe have been provided by Countdown Supermarkets as Brand Ambassador, all opinions are my own
This is a super decadent rich dinner idea, such lovely flavours, the ultimate comforting dish. Utilizing your slow cooker to create creamy fall apart soft chicken and a creamy pesto sauce.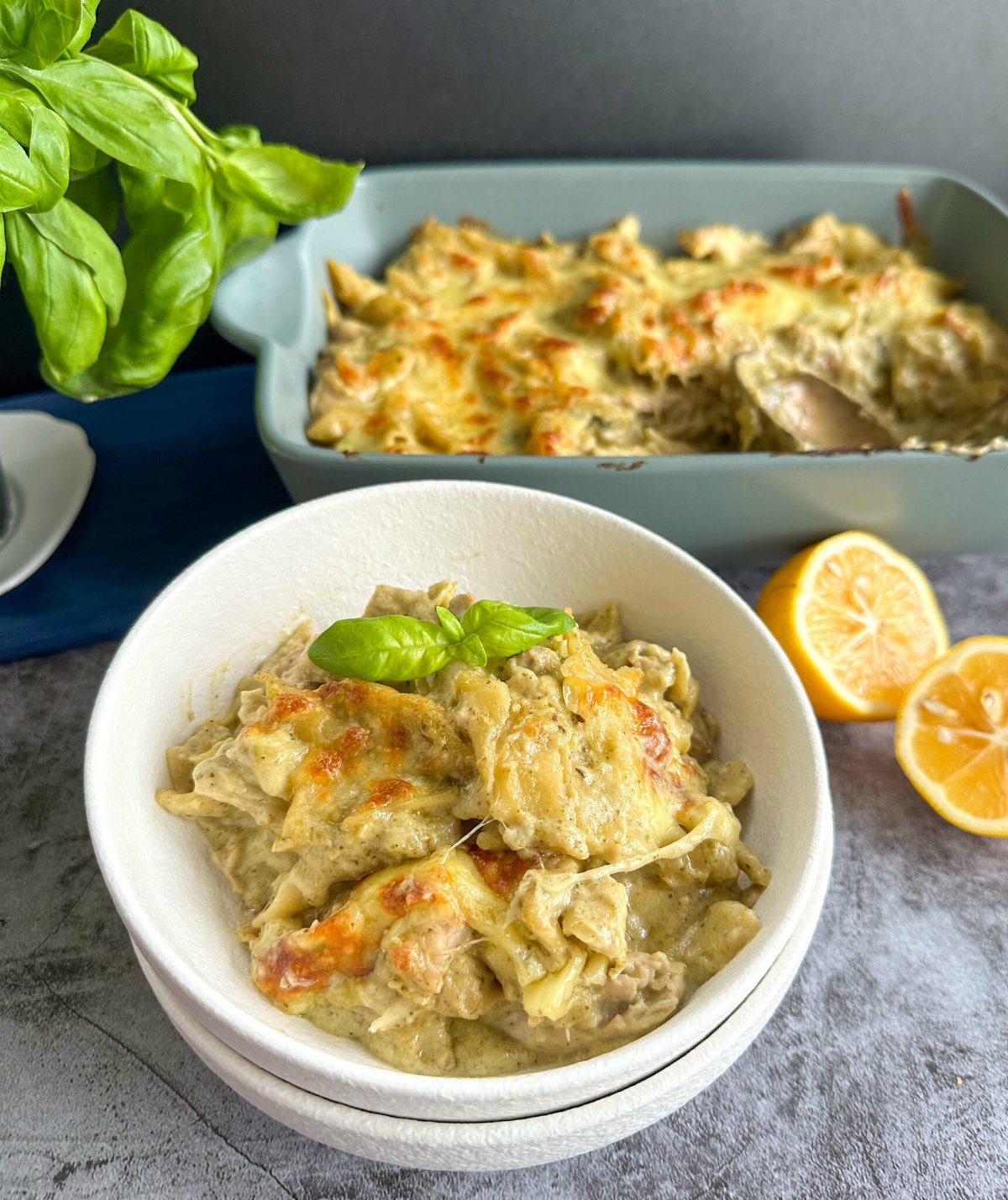 There are a few steps to making this but all of them super easy so it still maintains the easy nature of a slow cooker dinner. This recipe combines cream cheese, pesto, chicken and pasta to come up with a lovely pasta bake.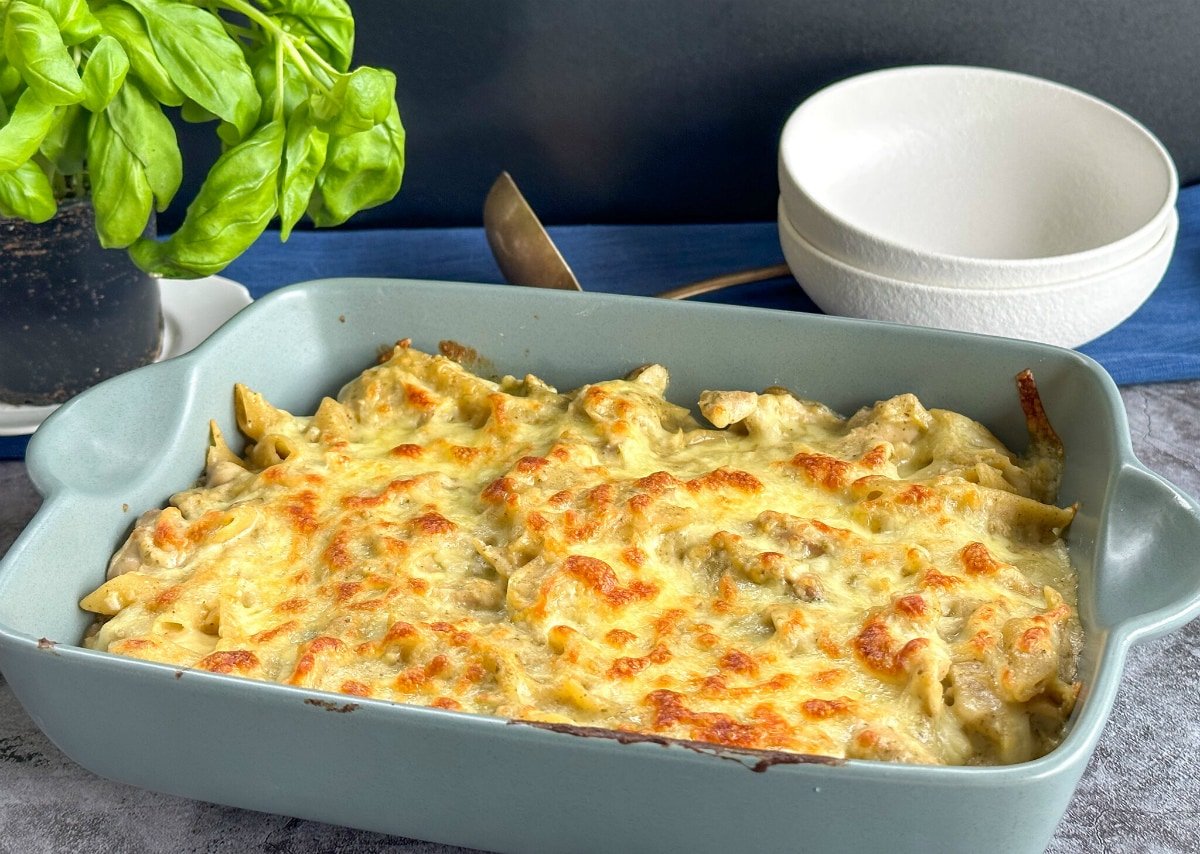 This is lovely served with some fresh sour cream and a side salad which helps cut through the richness. It would be a lovely dish to take to a pot luck dinner.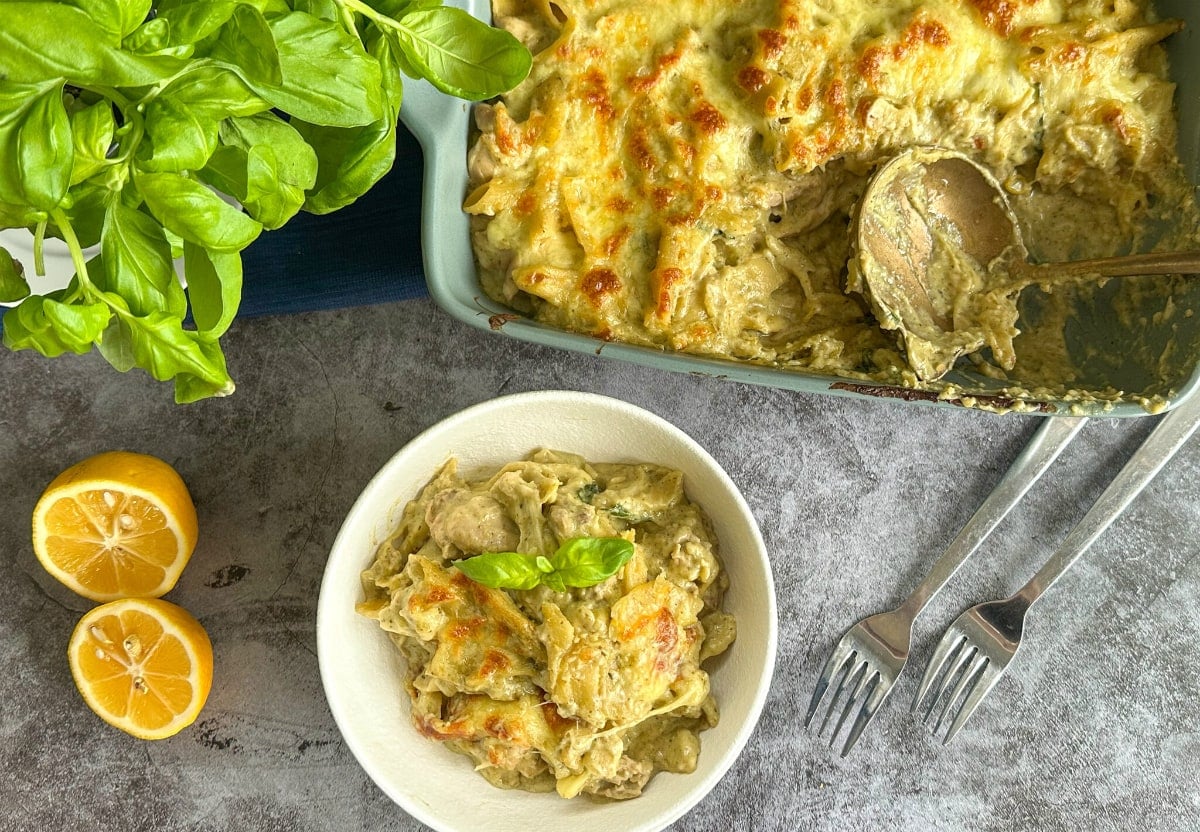 Cooking pasta in the slow cooker is often a worry, if cooked the wrong way it can often lead to it being mushy, the technique here avoids this by adding it near the end and only cooking until al dente.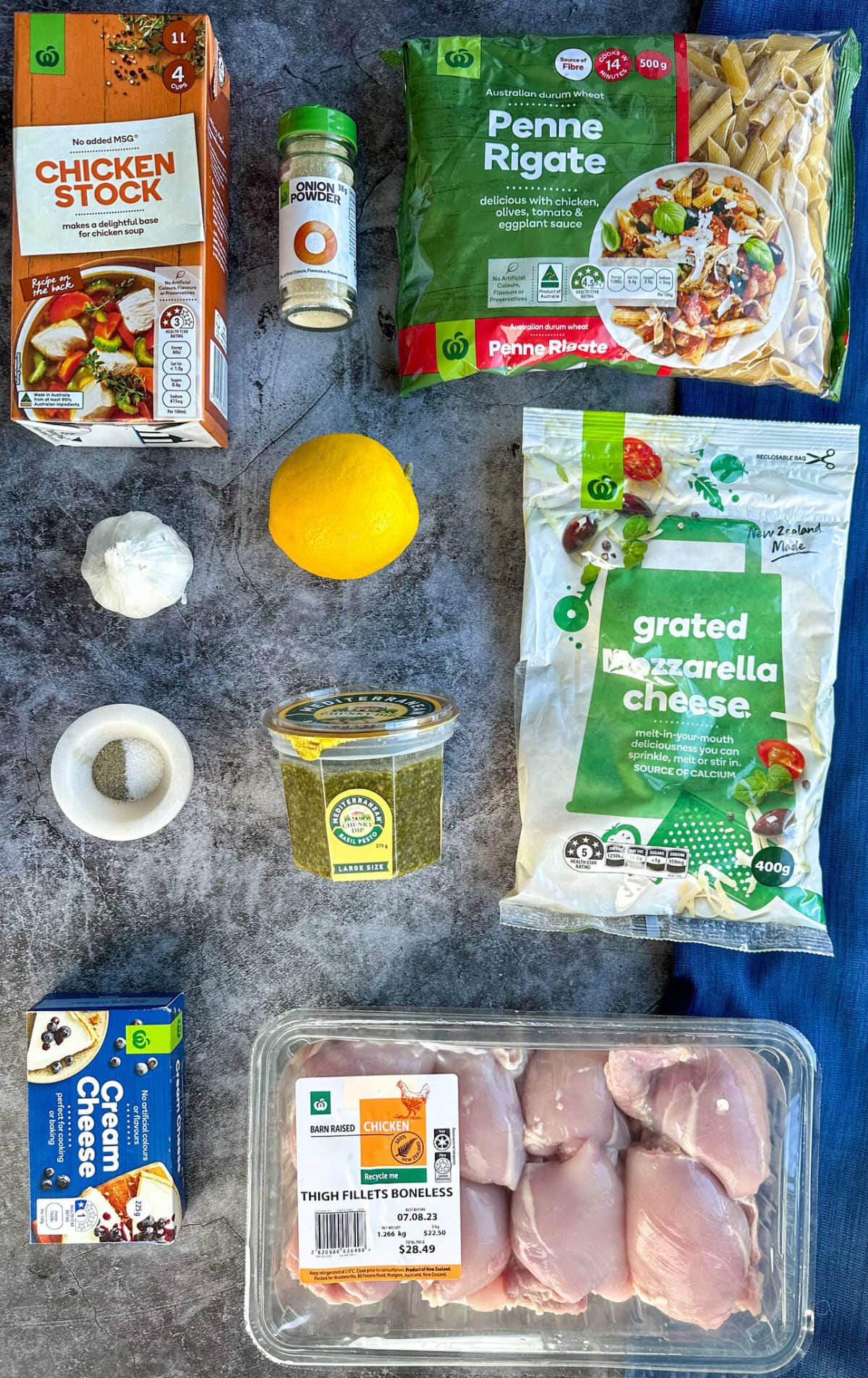 The ingredients are as follows
(Please scroll down to the full printable recipe card for the full ingredients and method)
Chicken Thighs or Breasts
Basil Pesto
Garlic
Lemon
Salt & Pepper
Onion Powder
Mozzarella Cheese
Penne or Spiral Pasta
Cream Cheese
Chicken Stock
Basil
Spinach (optional)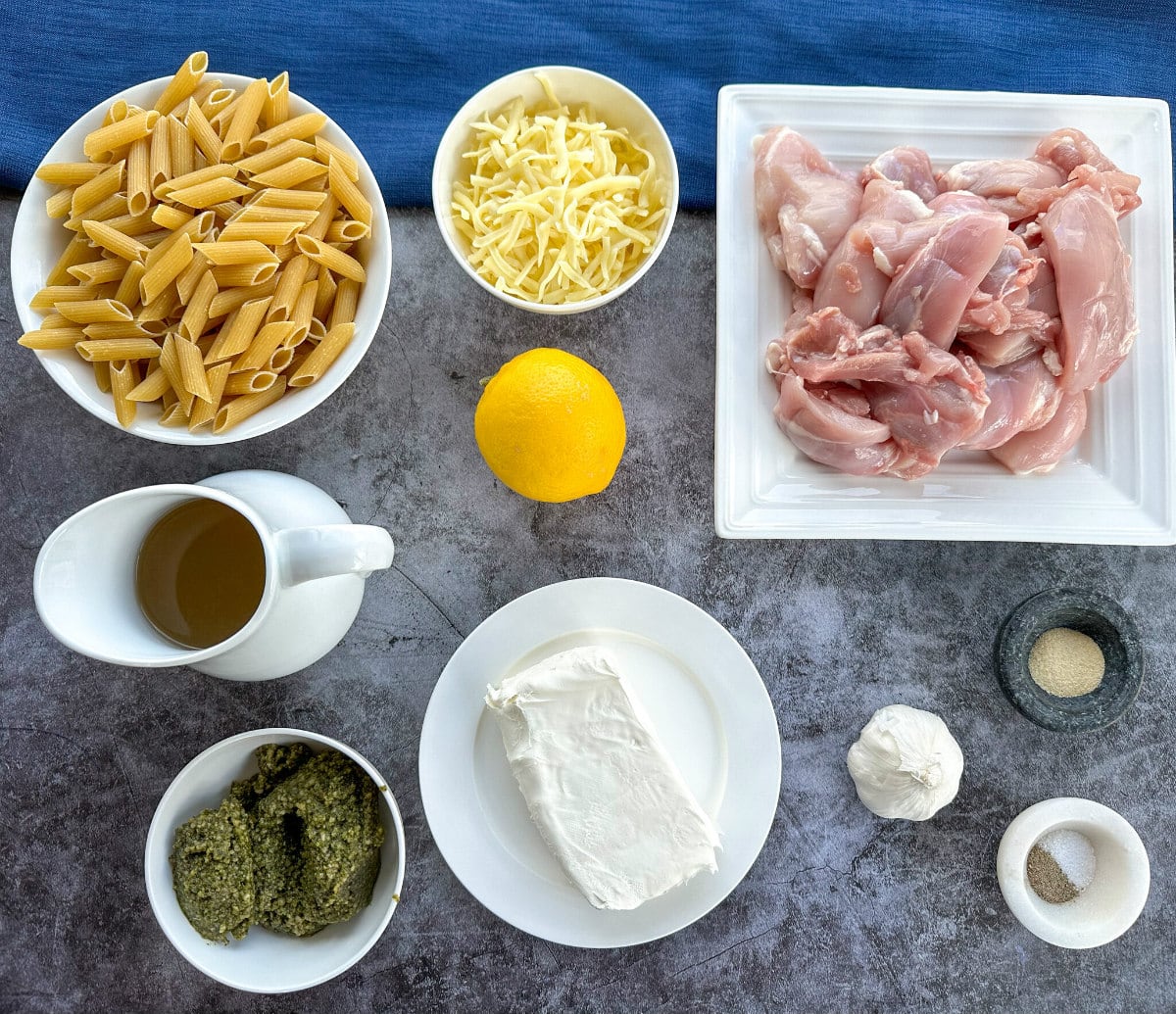 The method is broken down into 3 easy steps, cooking the chicken, then cooking the pasta, then grilling the final dish to create a lovely golden brown pasta bake.
First step is to cook the chicken in the slow cooker, you can do this on HIGH or LOW depending on the time you have available.
You can use chicken thighs or breasts, either way you will want to cook until they are fall apart tender – in a combination of cream cheese, chicken stock, pesto, garlic, lemon zest and seasoning. This will take between 3-6 hours in the slow cooker.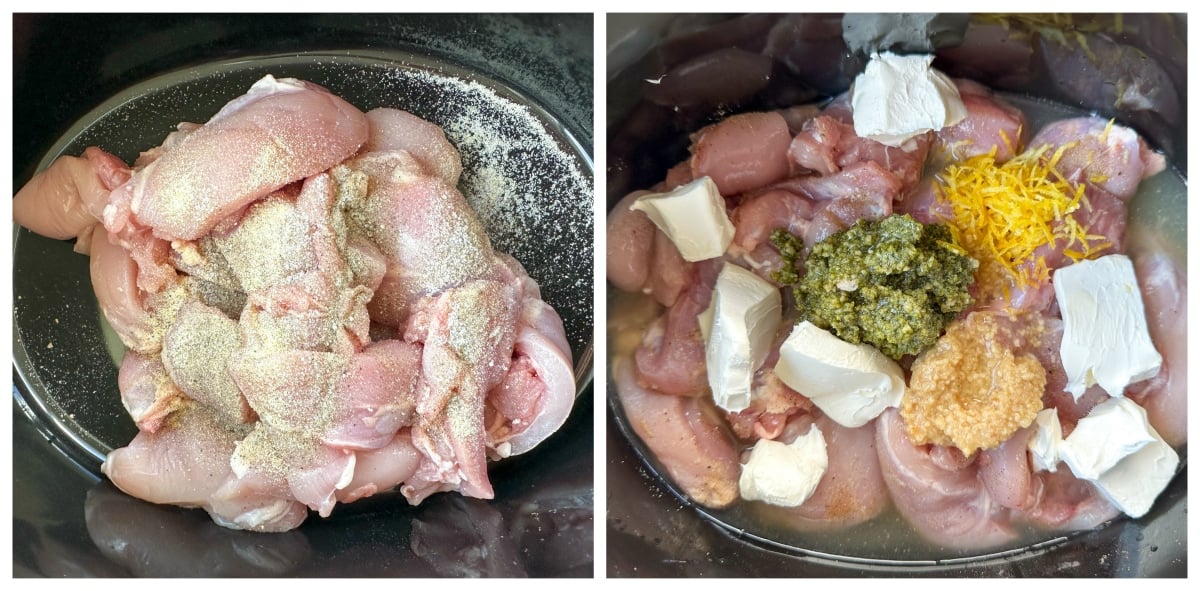 Once the chicken is at the stage you can pull it apart, you will want to add more chicken stock and the pasta. The key here is to cook on high with the extra liquid until it the pasta is JUST cooked. Any longer and it will turn mushy as it will have further time in the oven.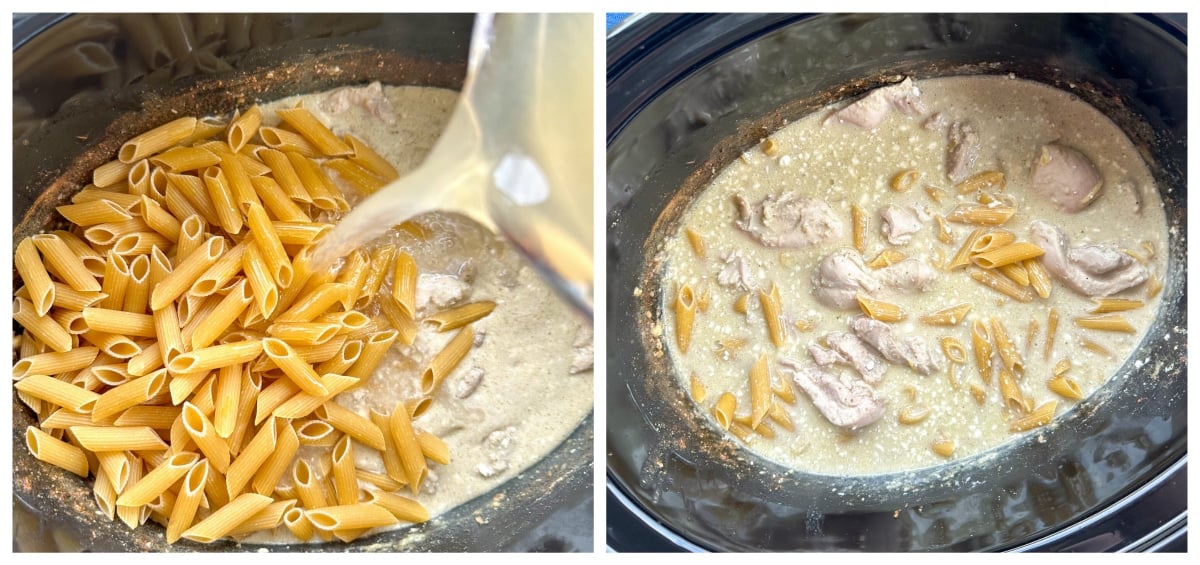 Then the final step is to add a little more pesto, fresh basil or spinach if you have it on hand, some mozzarella and pop it into a baking dish, sprinkle with a little more mozzarella and grill until bubbling and golden brown.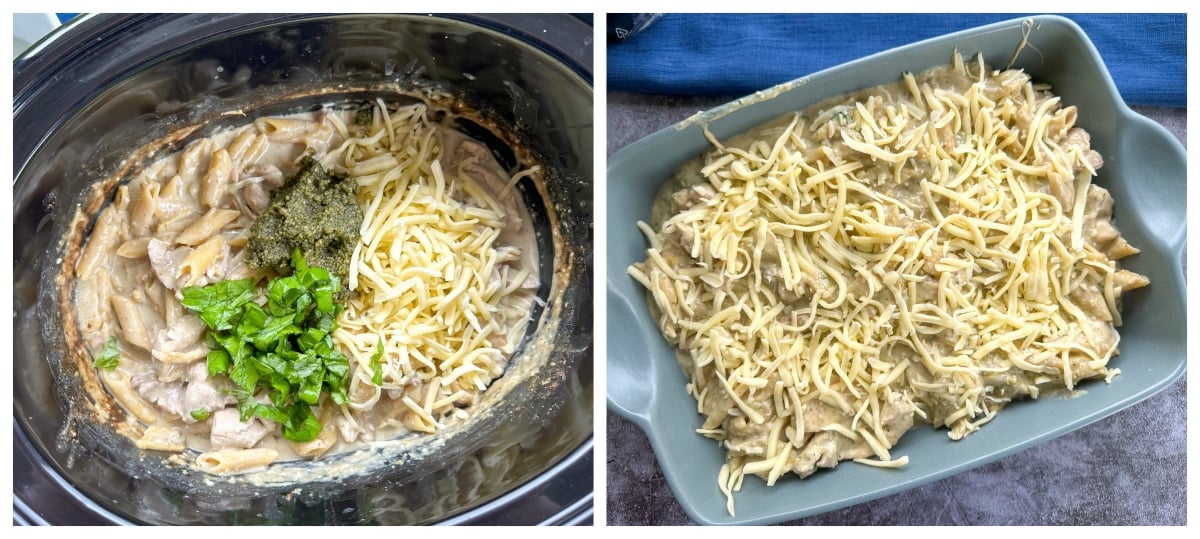 Then serve with some sour cream and a side salad to help cut through the richness of this dish!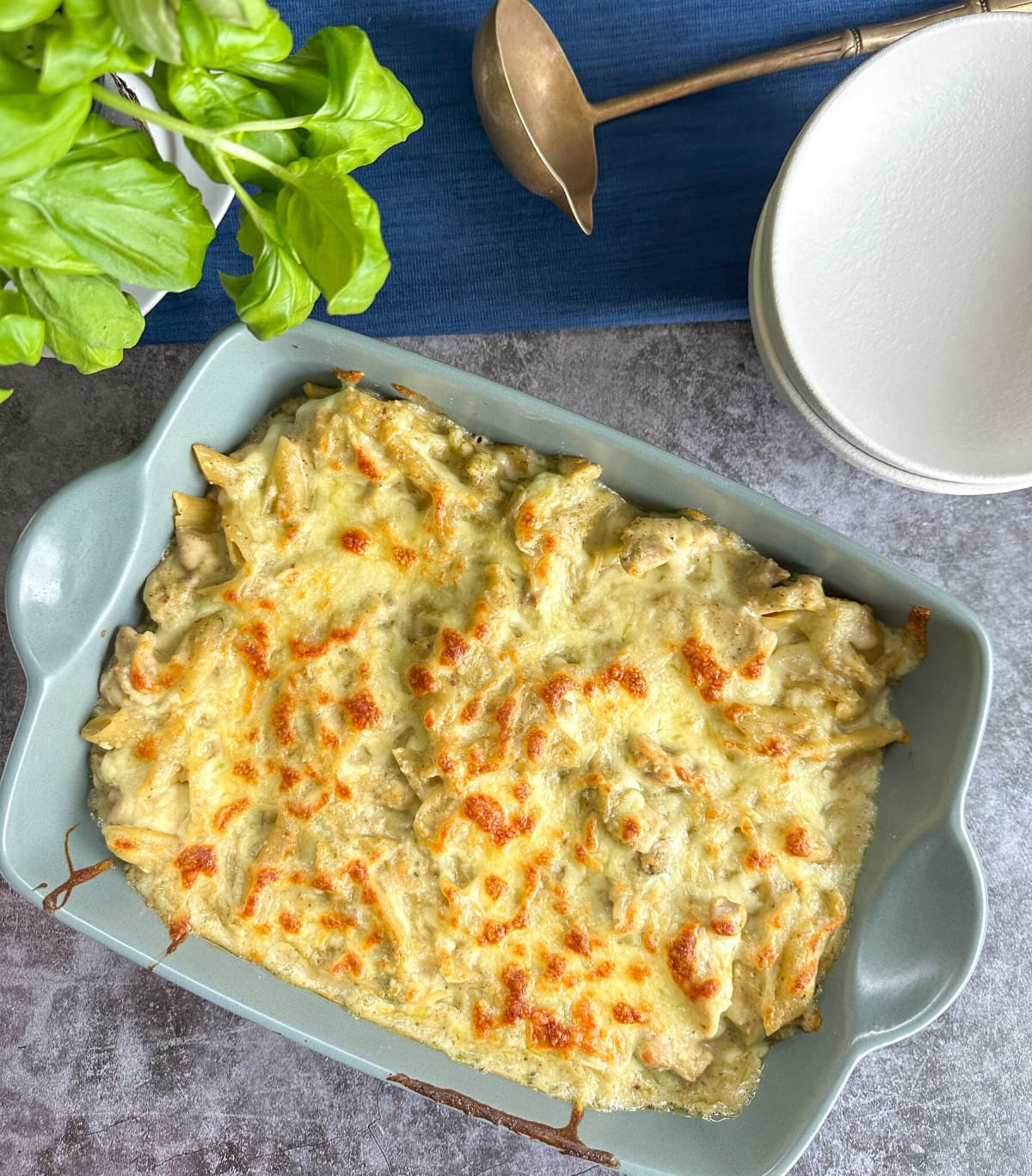 Slow Cooker Creamy Chicken Pesto Pasta
I cannot wait to hear what you think of this lovely decadent dinner idea, be sure to let me know what you think in the comments below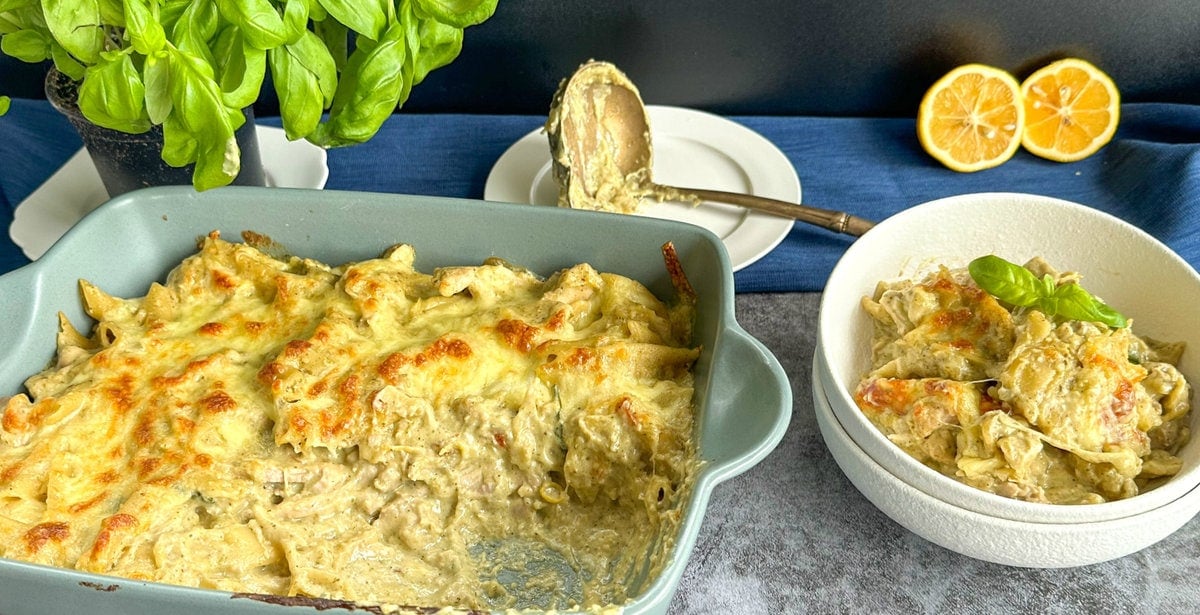 If you are a fan of creamy chicken dishes – check this one out my Creamy Garlic Bacon Chicken recipe HERE
Thank you so much for stopping by to check out my latest recipes on my blog. If you are not already be sure to follow me on Facebook or Instagram for more deliciousness, and you can register your email in the subscription box below to receive all my recipes as I publish them.
Happy Baking
Anna
Pin It! Pinterest