Delicious light fluffy lemon muffins with a lovely lemon curd filling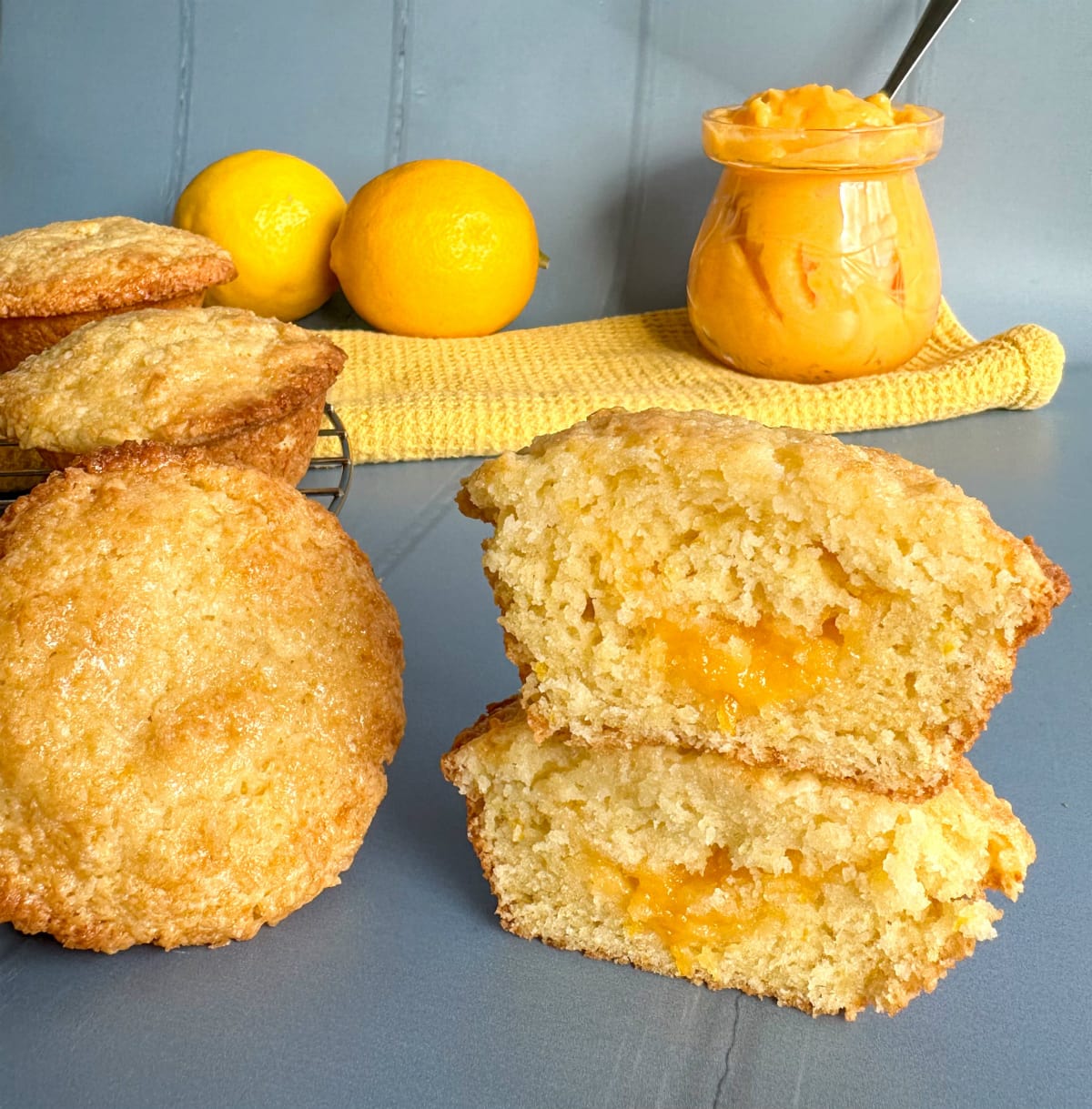 The ingredients for this recipe were kindly provided by Countdown Supermarkets as Brand Ambassador, all opinions are my own
Some of you will recall a lovely Lemon Curd recipe I shared a while ago, I have used this same recipe to make these delicious muffins. You can absolutely use store bought lemon curd (lemon honey or lemon butter) if you prefer.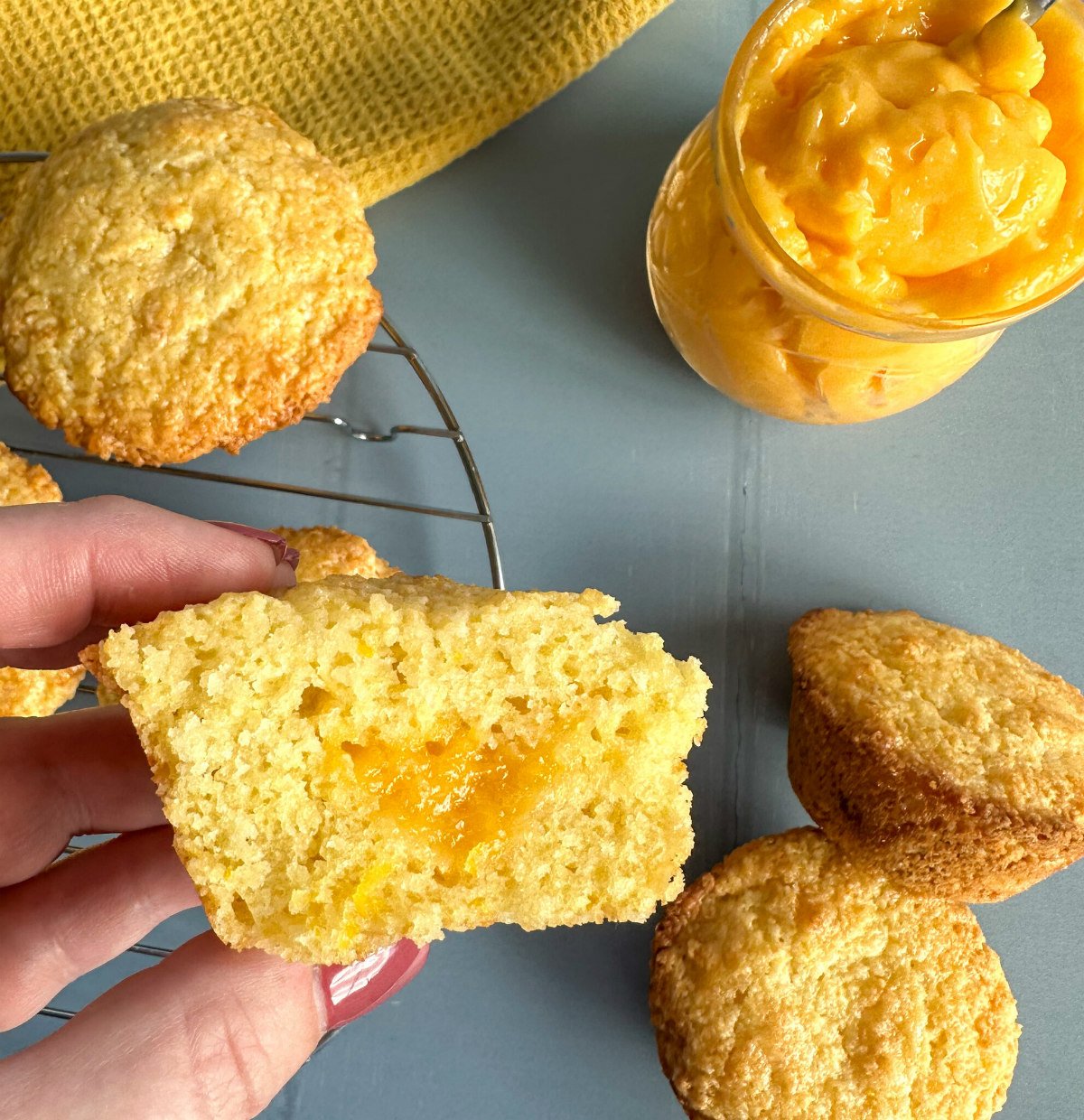 These muffins differ from my other popular Crunchy Lemon Muffin recipe, so I hope you enjoy a different method to making them. They are light and fluffy with a lemon curd centre and a lemon syrup to finish them.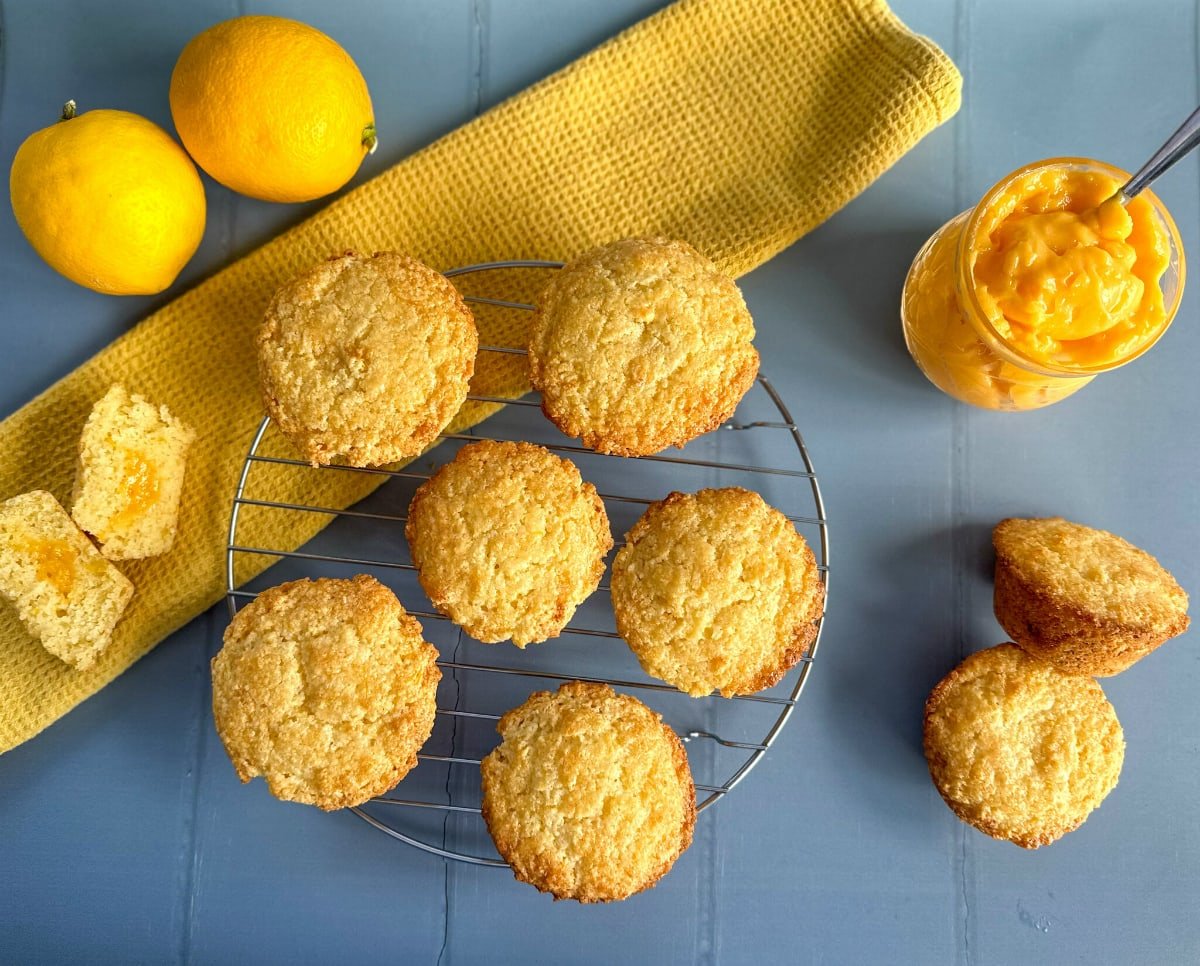 If you are making my lemon curd prepare it at least the night before so it has time to cool and set. Lemon curd takes around 20 minutes to prepare and cook. You can find the recipe for that HERE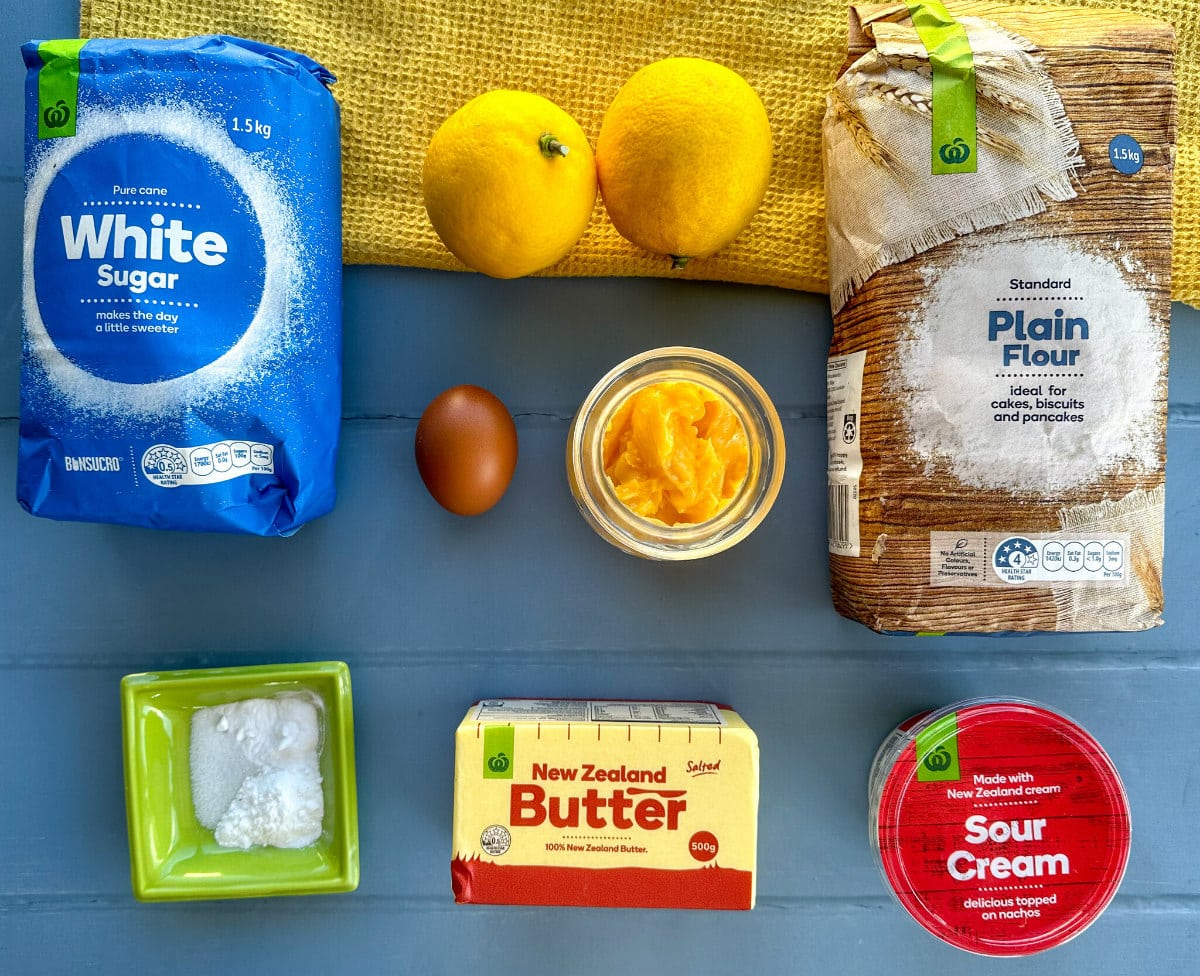 All you need are the following ingredients
Be sure to scroll down to the full printable recipe card for full details
Plain White Flour
Sugar
Baking Powder
Baking Soda
Salt
Egg
Sour Cream
Butter
Lemons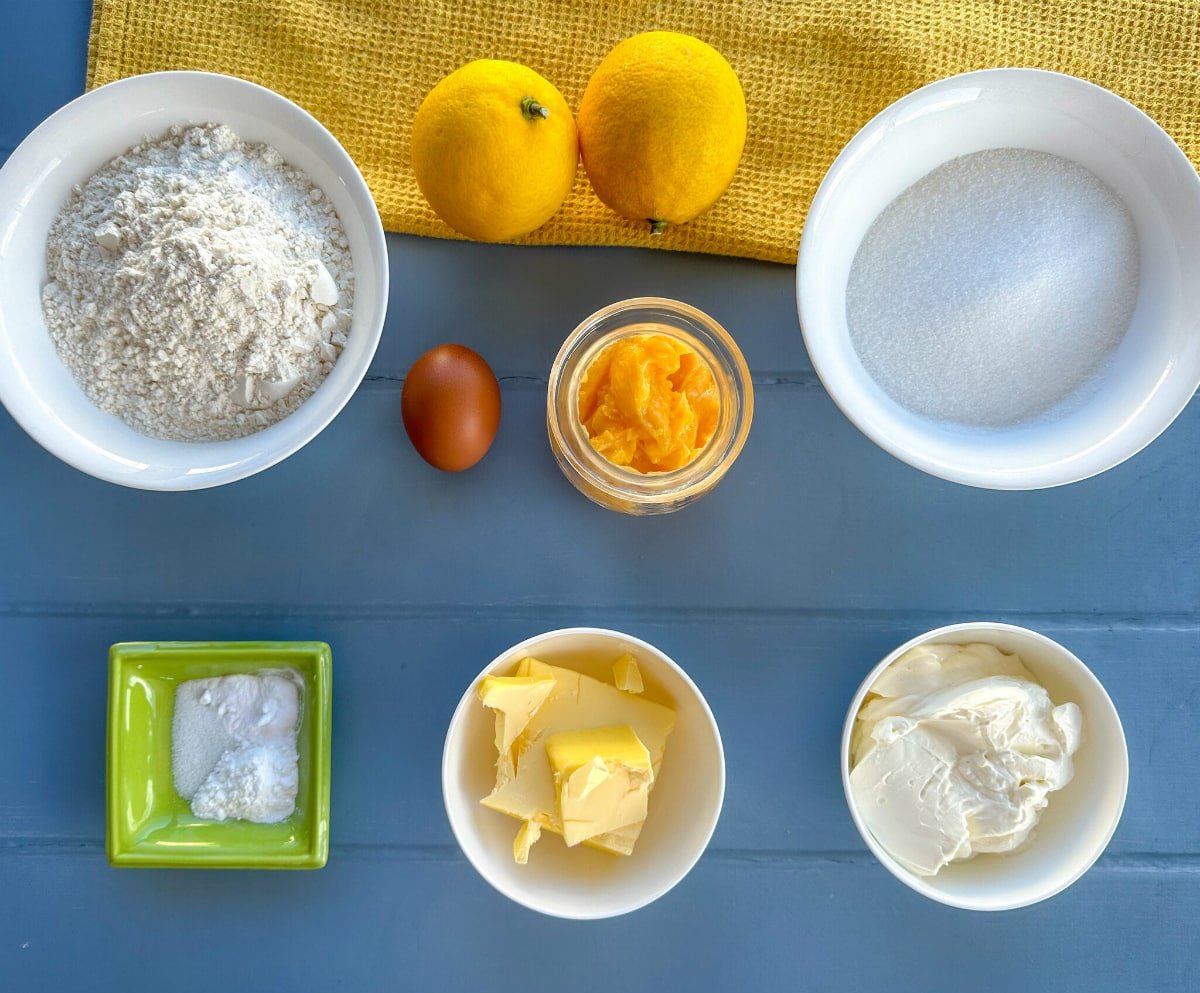 The method is lovely and simple to make. First step is to thoroughly grease your muffin tin, the cups and the tops in case the muffins rise and settle on the top of the muffin tray. Or alternatively use cupcake cases.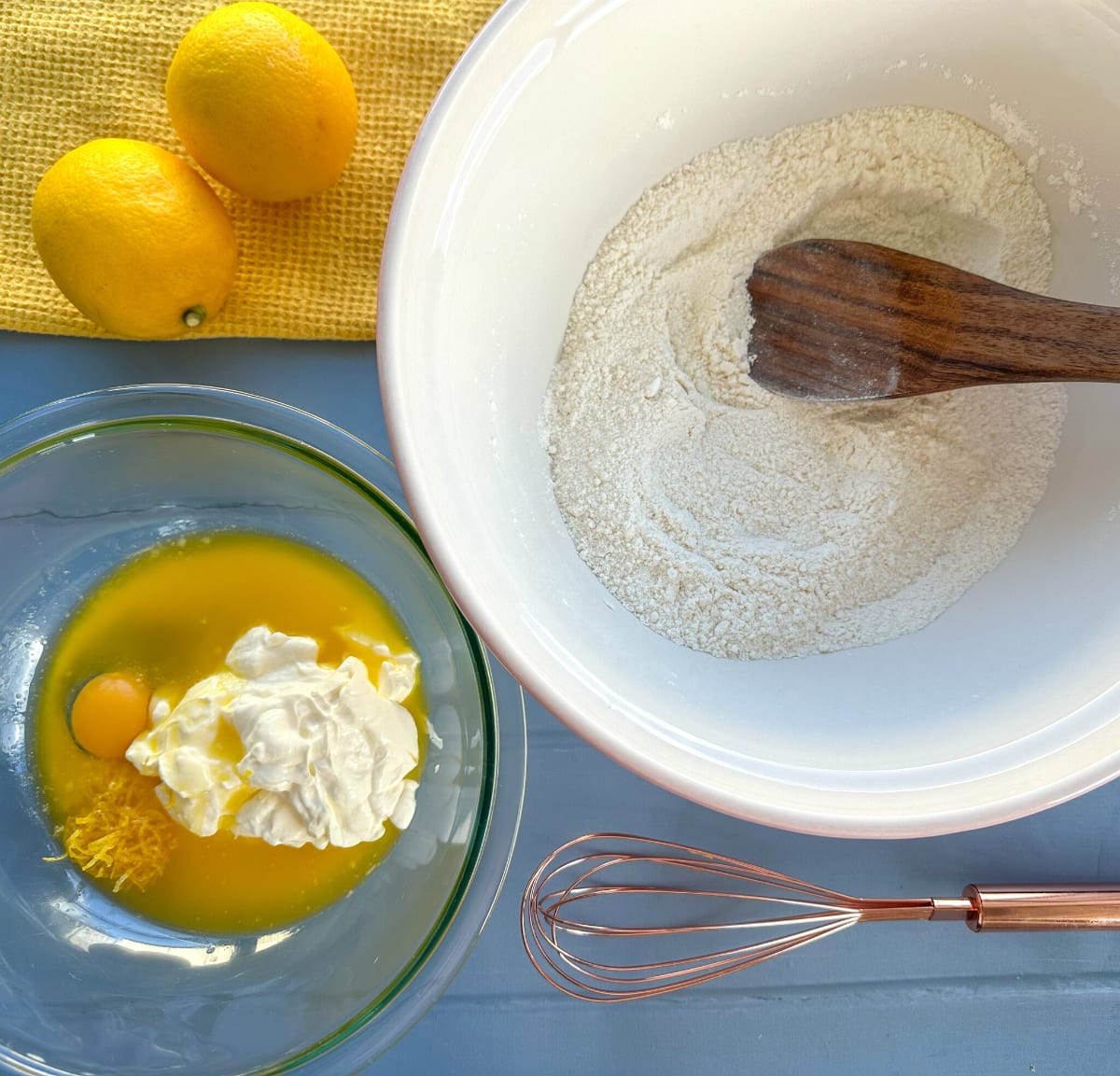 In a large bowl you will want to add the dry ingredients and in another bowl combine the wet ingredients and fold through until no flour remains visible. This ensures the muffins rise well and are light and fluffy.
To assemble the muffins remove the cold lemon curd from the fridge, and add a dessertspoon amount of mixture to the base of the muffin tray. You want the muffins to fill no more than 3/4 of the muffin tray once completed.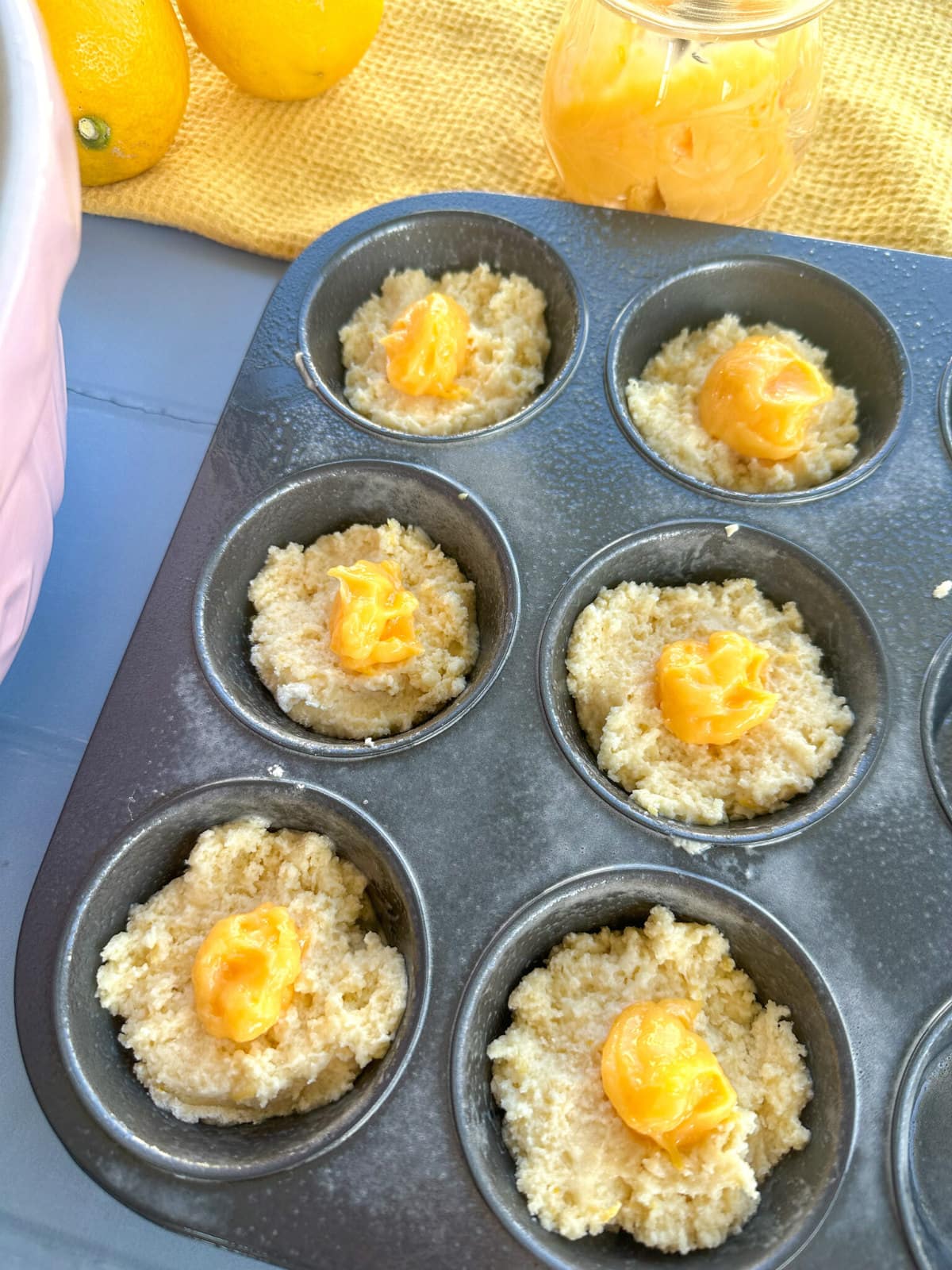 This recipe makes between 9 & 12 muffins depending on the size of the muffin pans you use. For this reason I make 3 muffins at a time when it comes to assembling.
Make the first 3, then press down a little with your damp fingers and pop a finger hole indent in the muffin batter, then add half a teaspoon of the cold lemon curd to each muffin.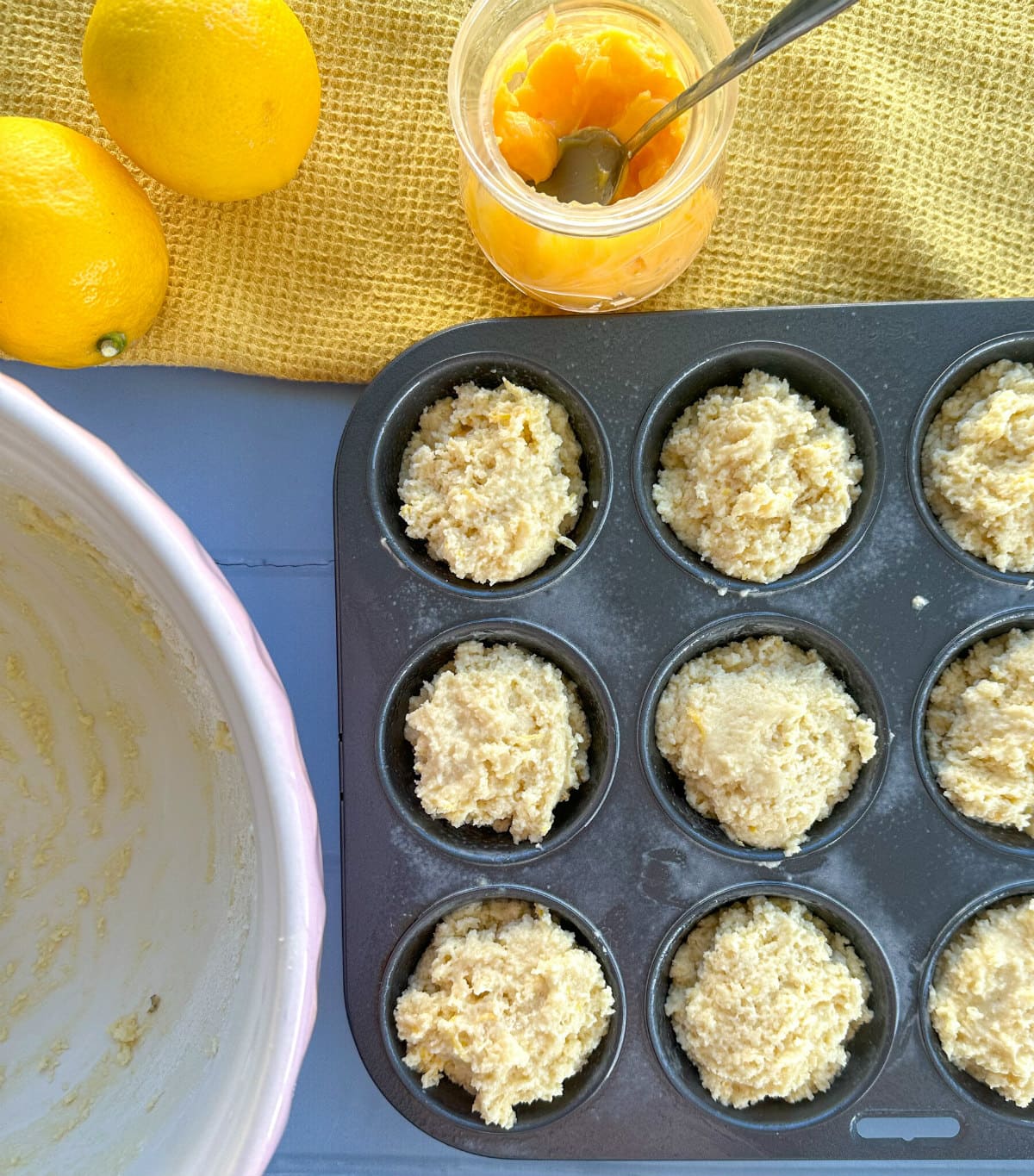 Then top with a further dessertspoon of batter and spread it over the curd so it is covered. Repeat 3 muffins at a time, this way you will not run out of batter.
Bake until the muffins spring back to the touch and are a lovely light golden brown. While these cool for ten minutes make the glaze. In a small saucepan add an additional serve of lemon juice and sugar and heat over a low heat until the sugar is dissolved.
Remove the muffins from the tin carefully and place on a wire rack with a tray underneath to catch the syrup drips. Then using a pastry brush spread the syrup generously over each muffin and allow to cool.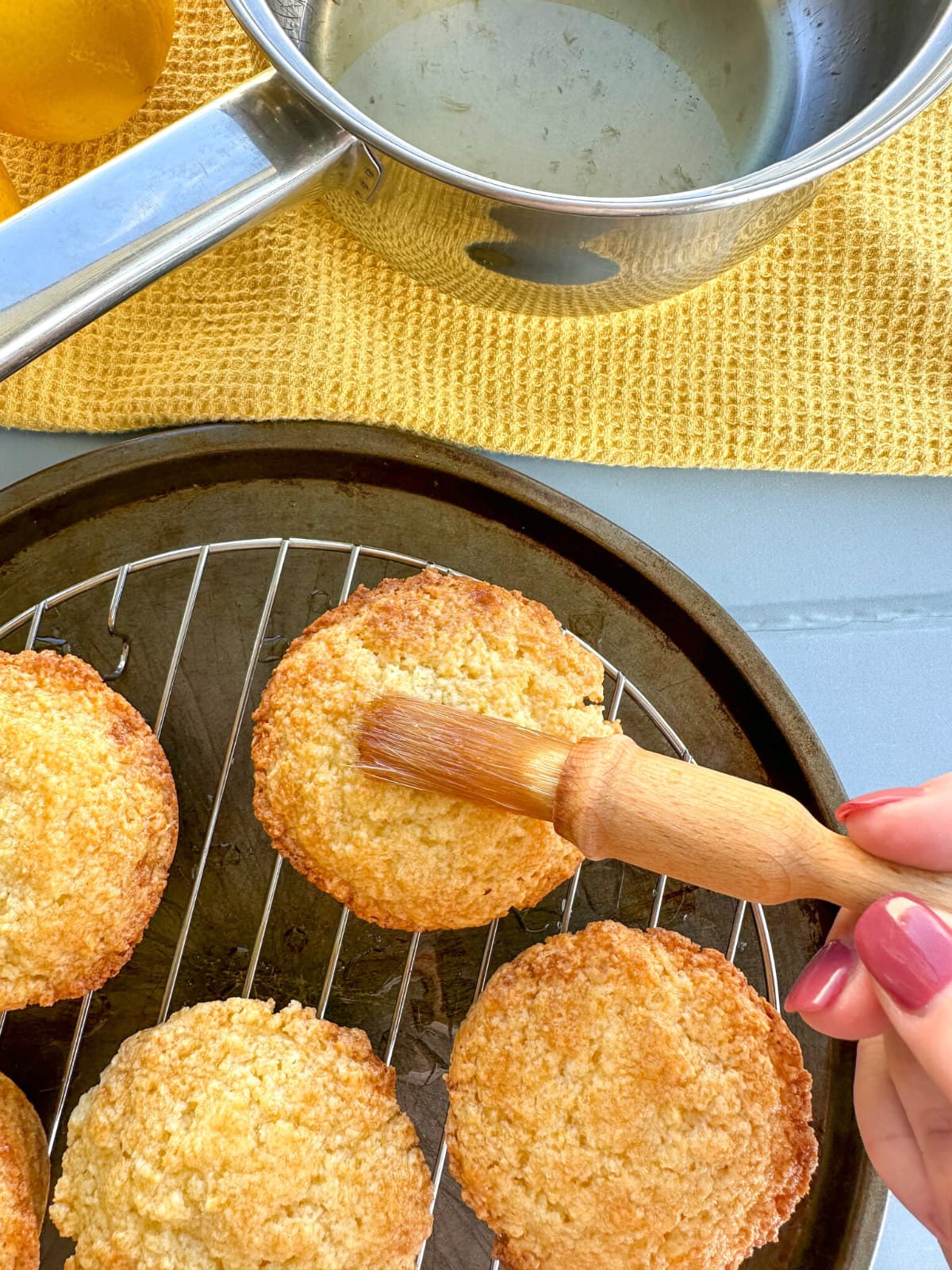 I hope you love this recipe for Lemon Curd Muffins
If you make this recipe be sure to let me know in the comments below!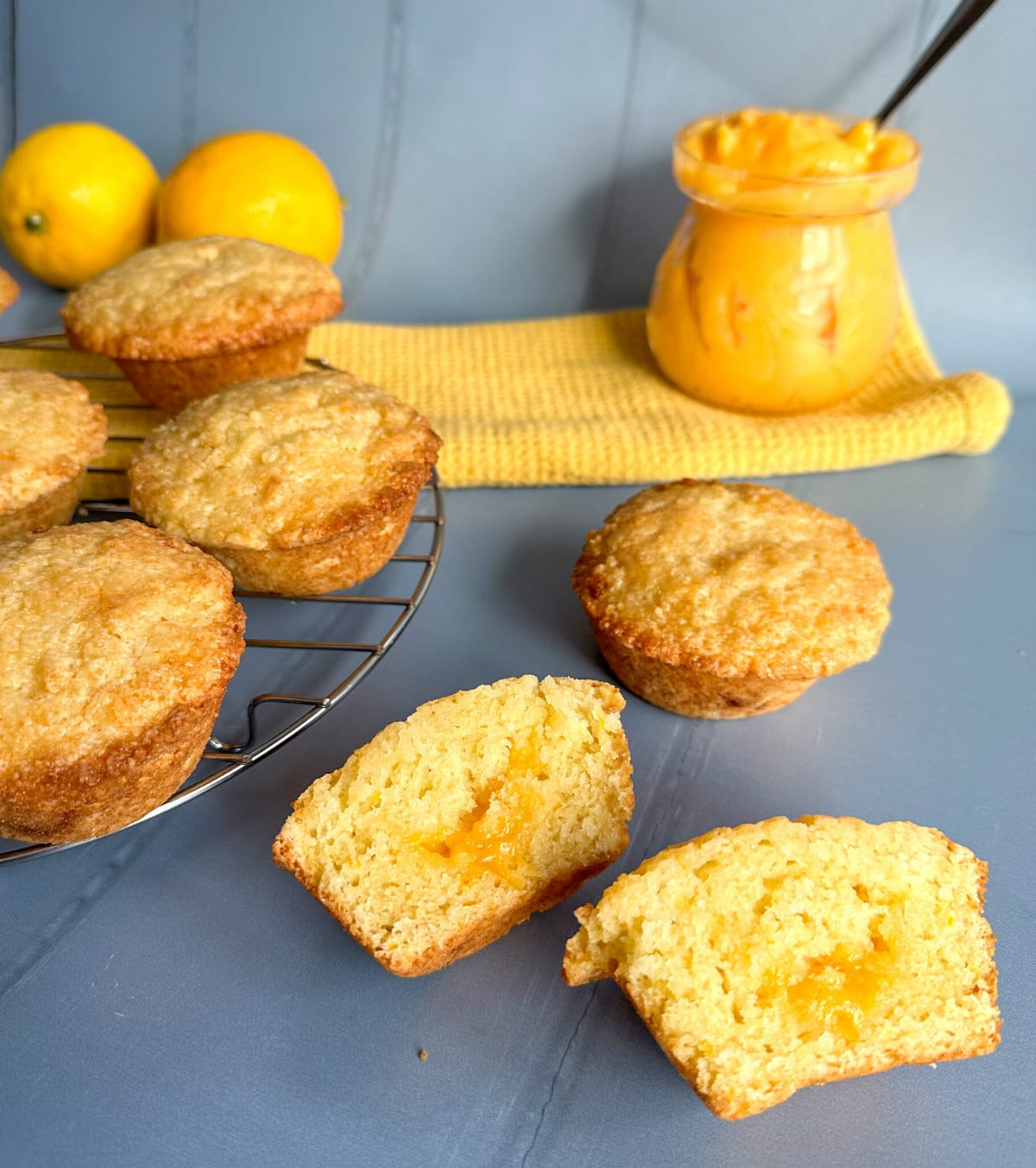 Thank you so much for stopping by to check out my latest recipes on my blog. If you are not already be sure to follow me on Facebook or Instagram for more deliciousness, and you can register your email in the subscription box below to receive all my recipes as I publish them.
Happy Baking
Anna
Pin It! Pinterest