A delicious combination of flavours I love, Apple, Walnuts and buttery cinnamon in a loaf. So easy, so tasty!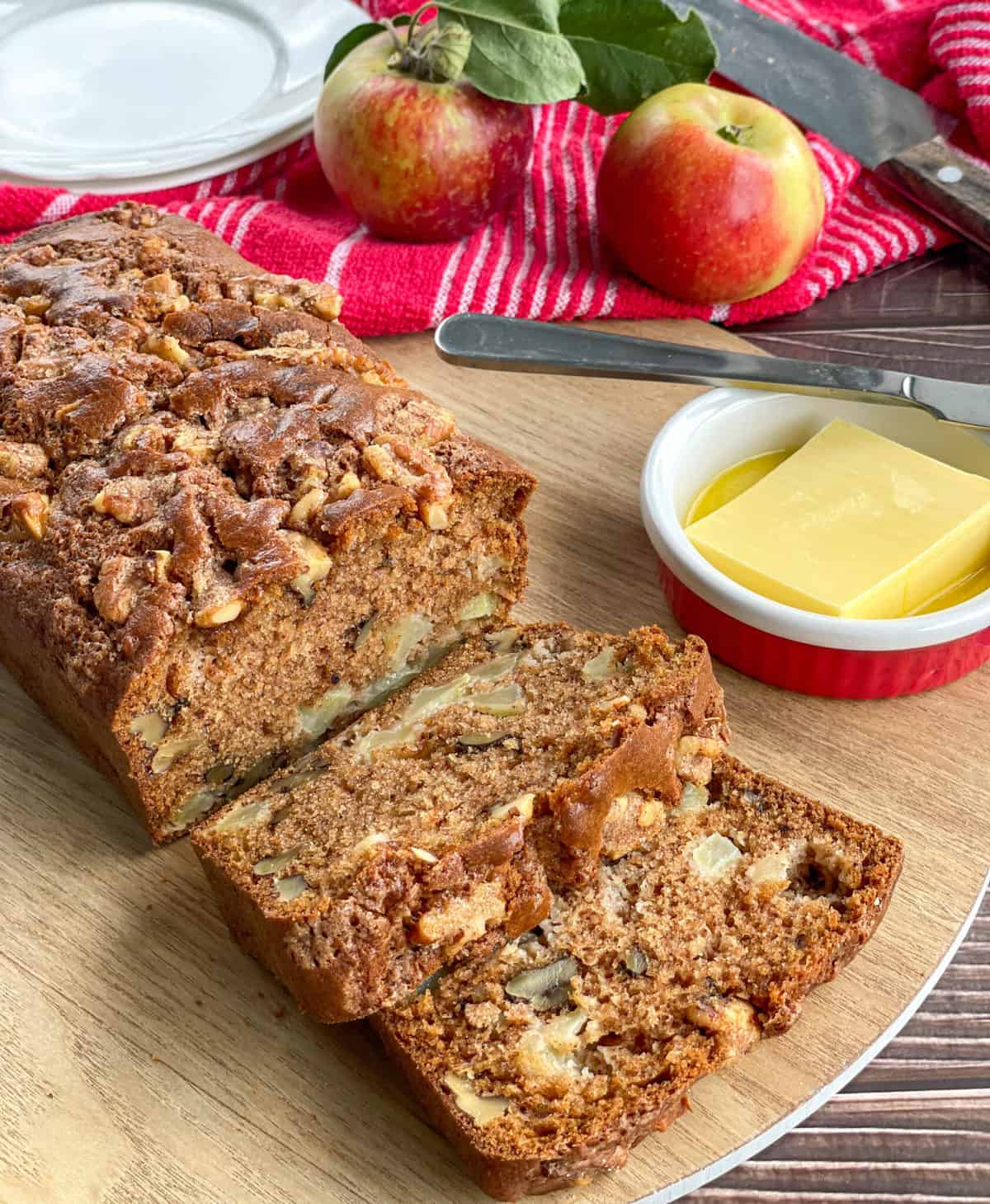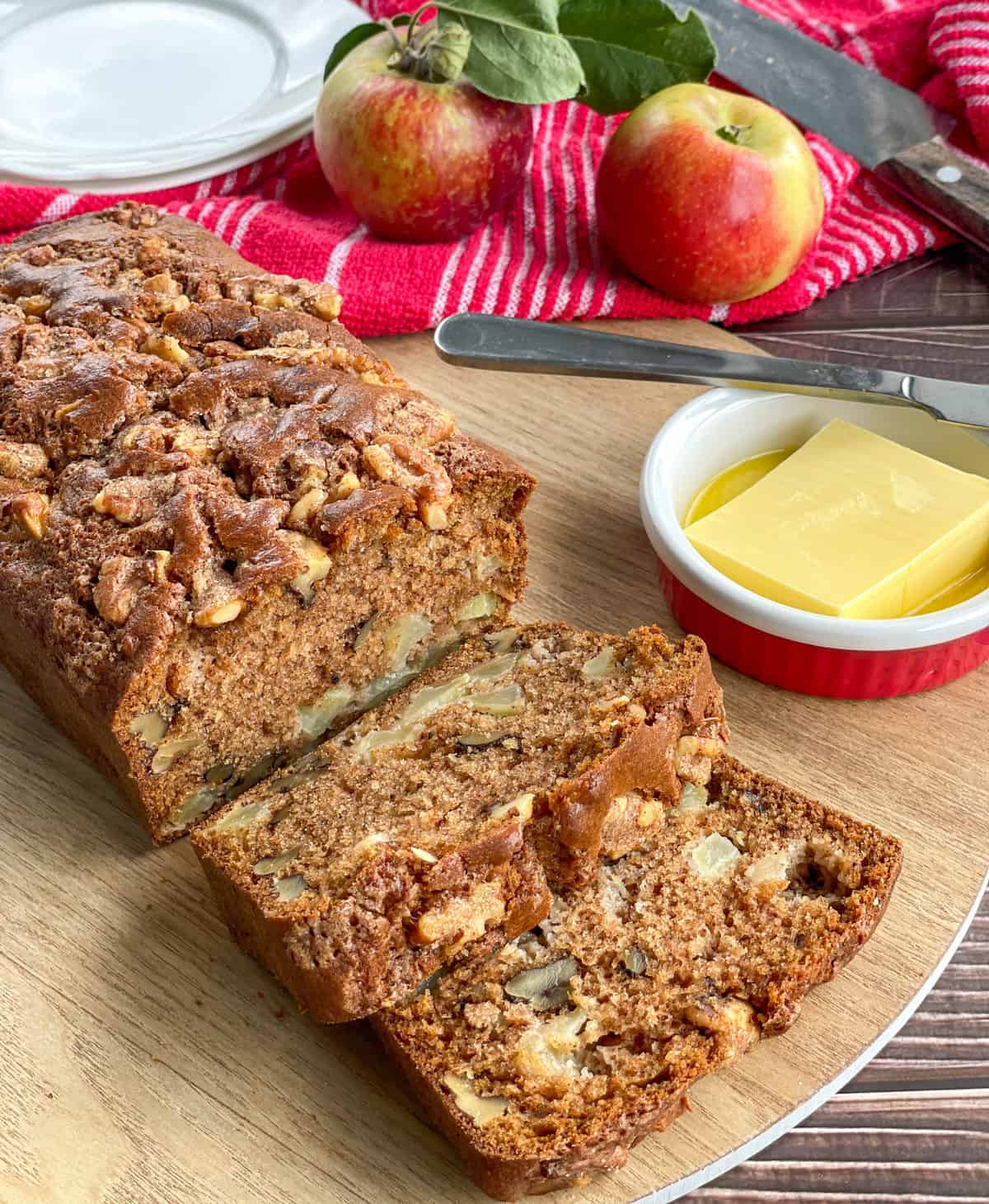 This recipe contains products provided by Countdown Supermarkets as Brand Ambassador, all opinions are my own.
Once again our much neglected apple tree has an abundance of fruit so I am back at it coming up with even more apple recipes to share with you all. I will list just some of the apple recipes I have so far further down this page.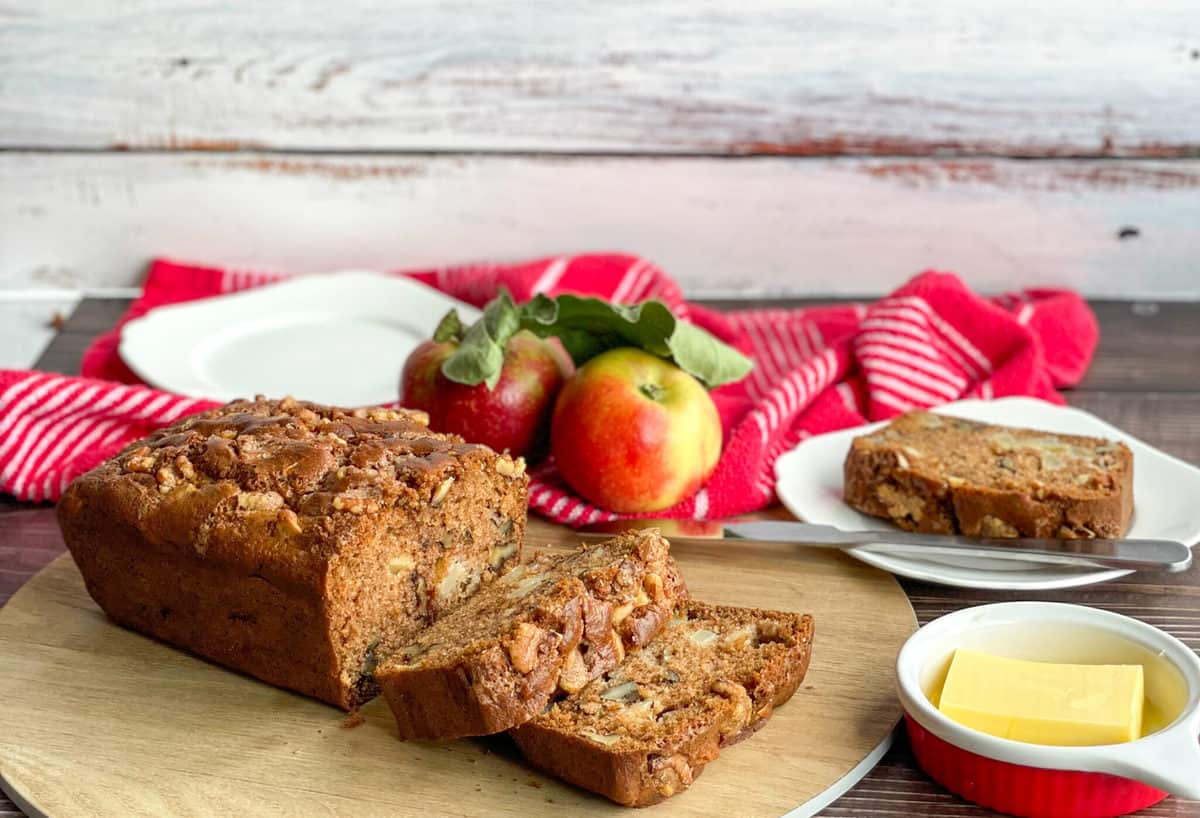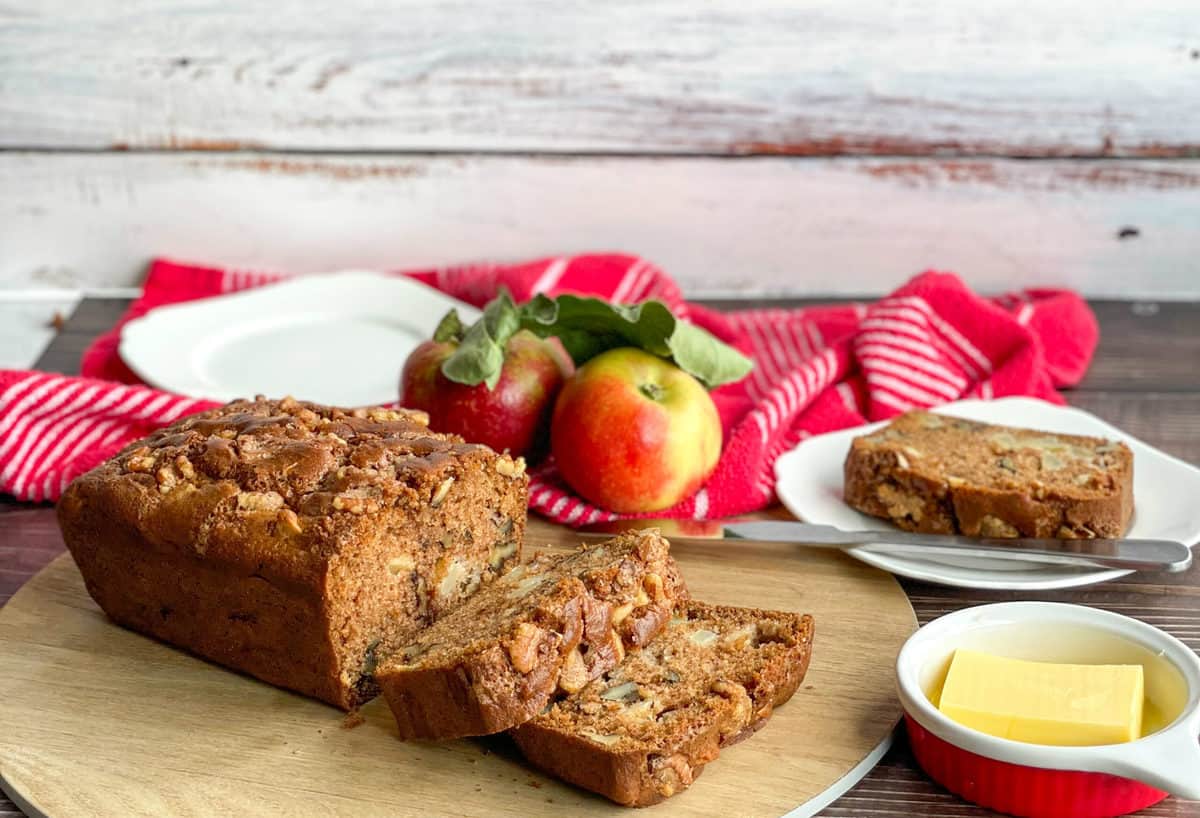 I love baking loaves, they are so easy to make, simple techniques and a lovely size to enjoy ALL the flavours.
This Apple & Walnut Loaf is a delicious combination of flavours, everything you want in terms of complimentary flavours and textures. You can really use any sort of apples in this recipe.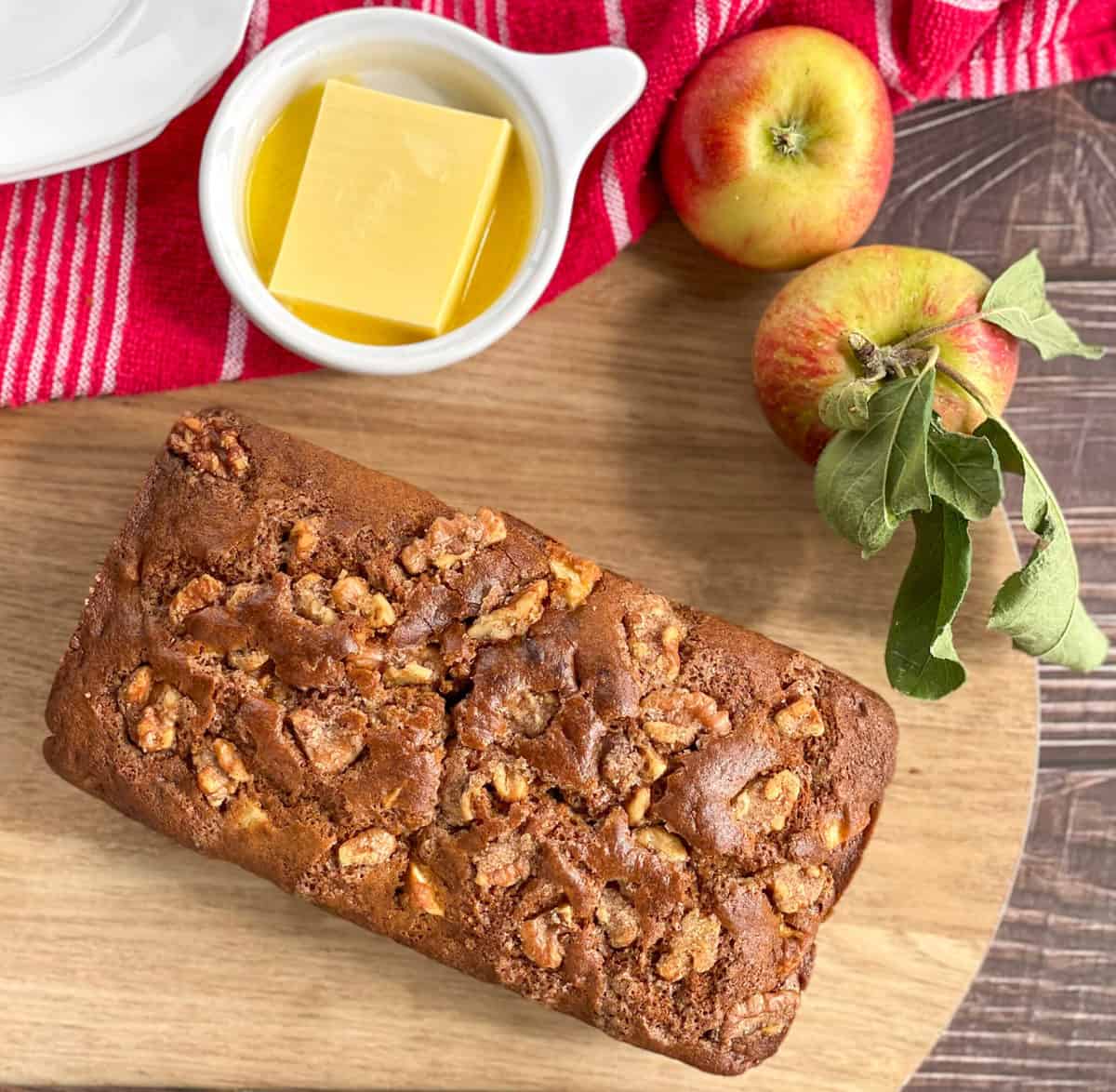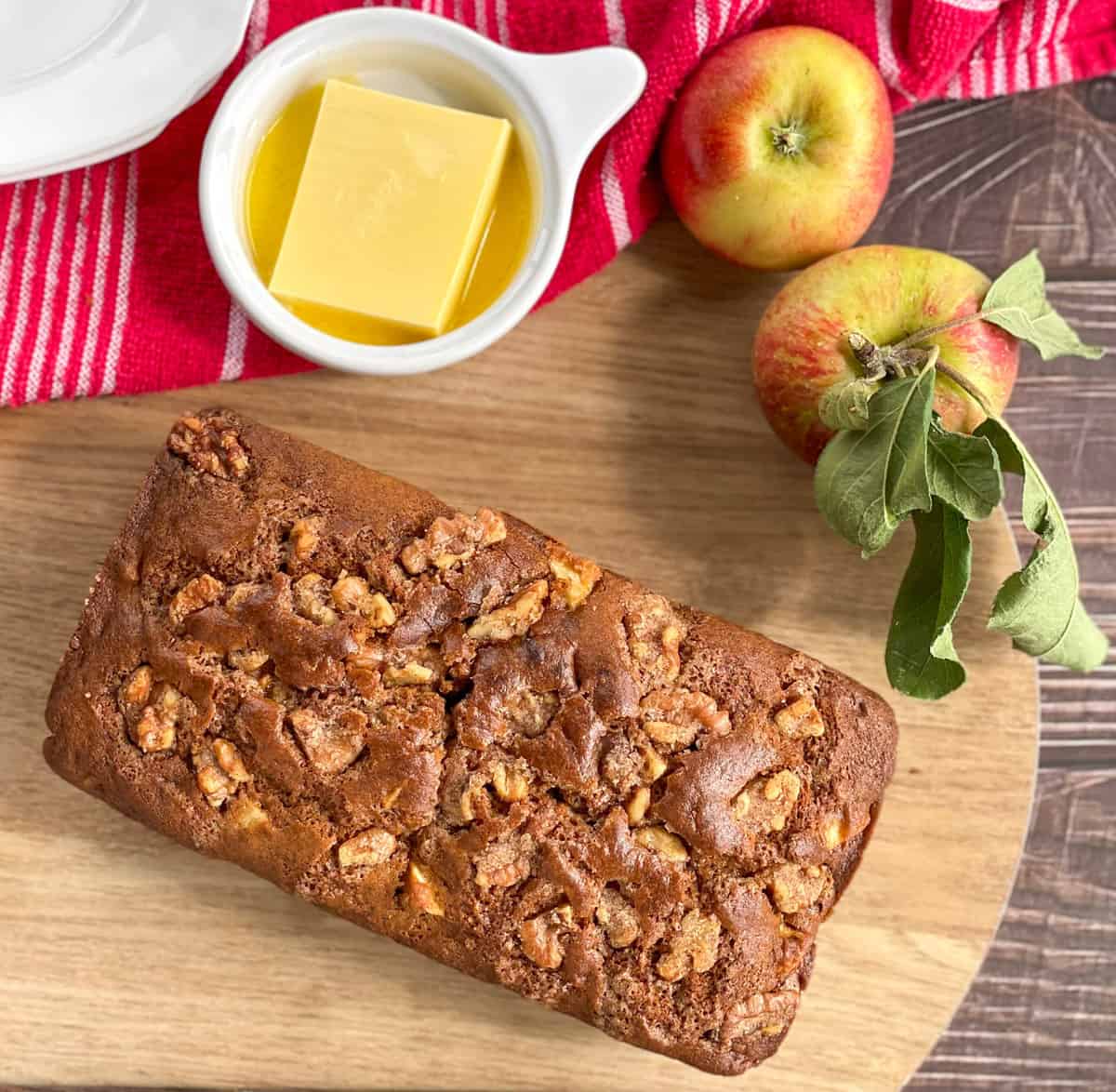 Often people prefer one sort over the other, such as granny smith, but in this recipe I think any apple will be just lovely, so use any you have on hand. You only need two apples.
The ingredients are really easy simple pantry staples.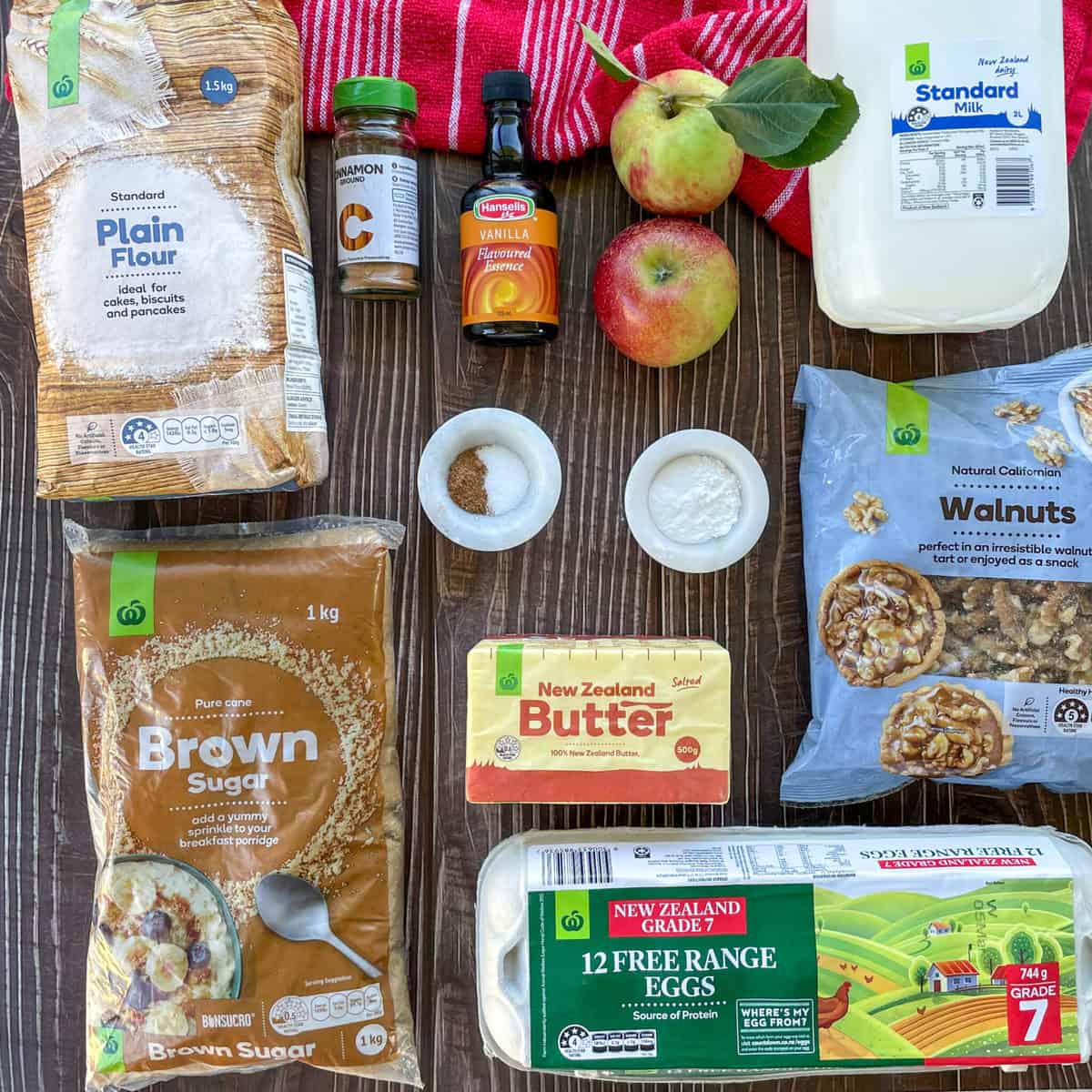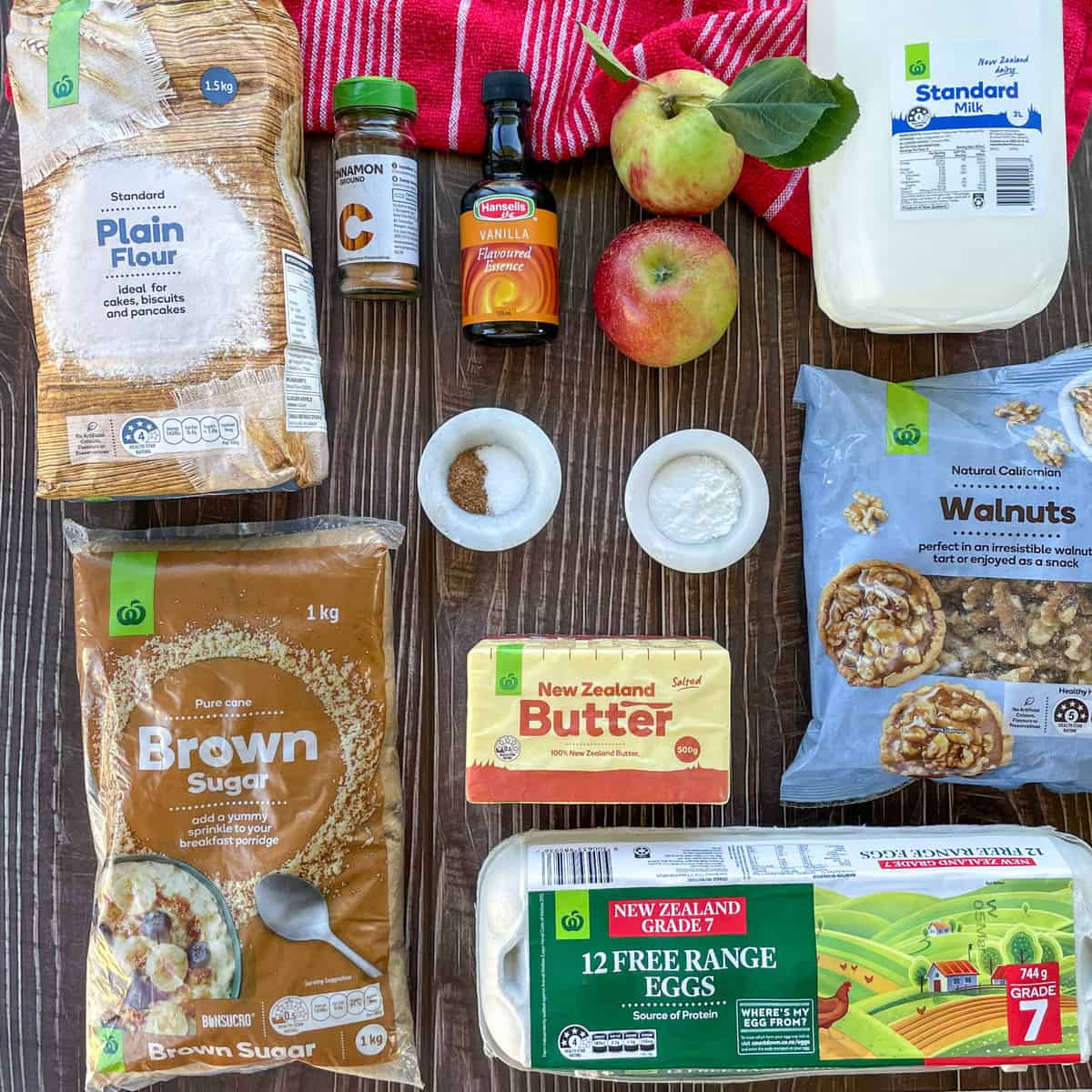 To make this Apple & Walnut Loaf you will need:
Butter

Brown Sugar

Egg

Vanilla Essence

Flour

Baking Soda

Baking Powder

Salt

Cinnamon

Nutmeg

Buttermilk*

Apples

Walnuts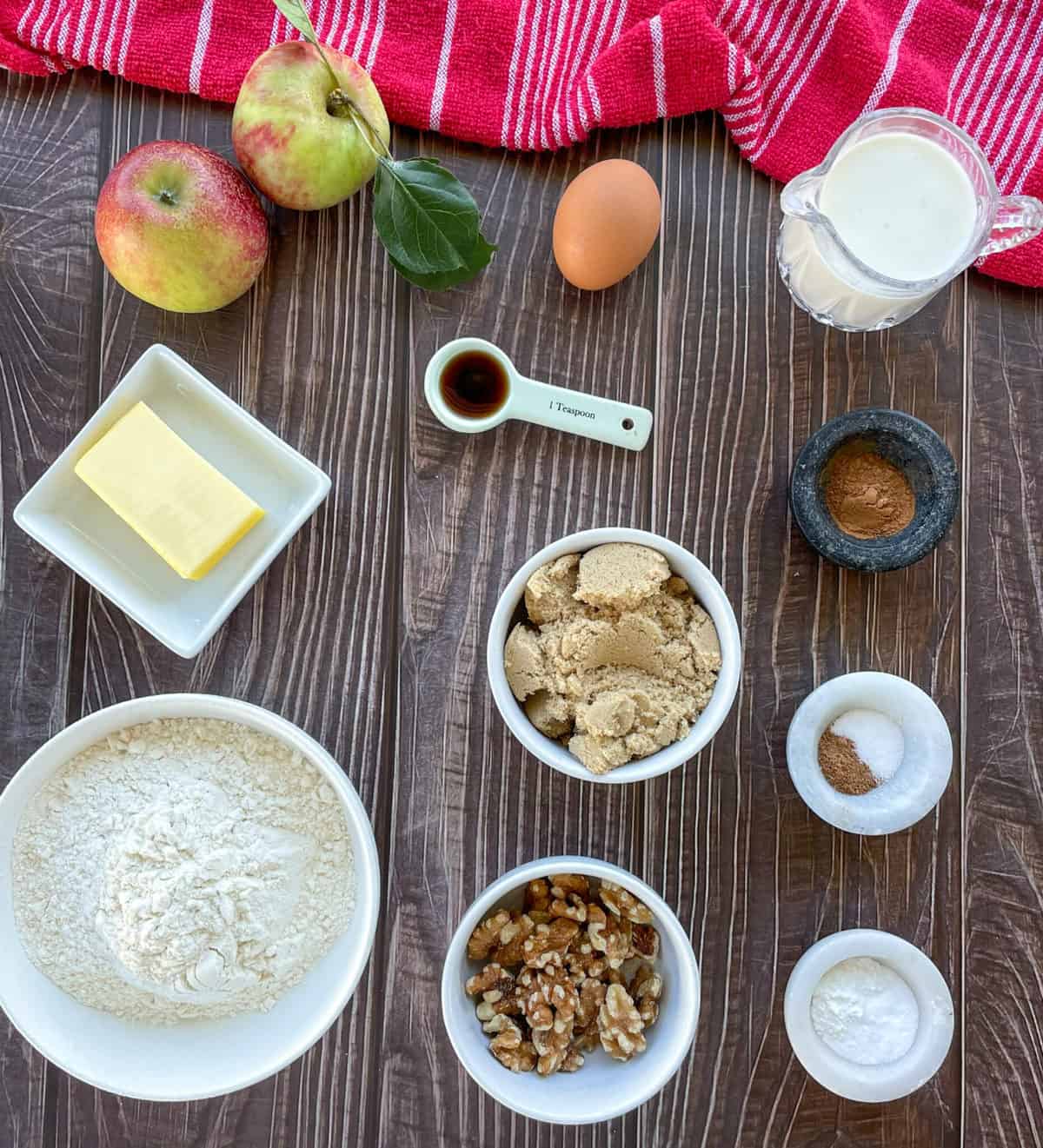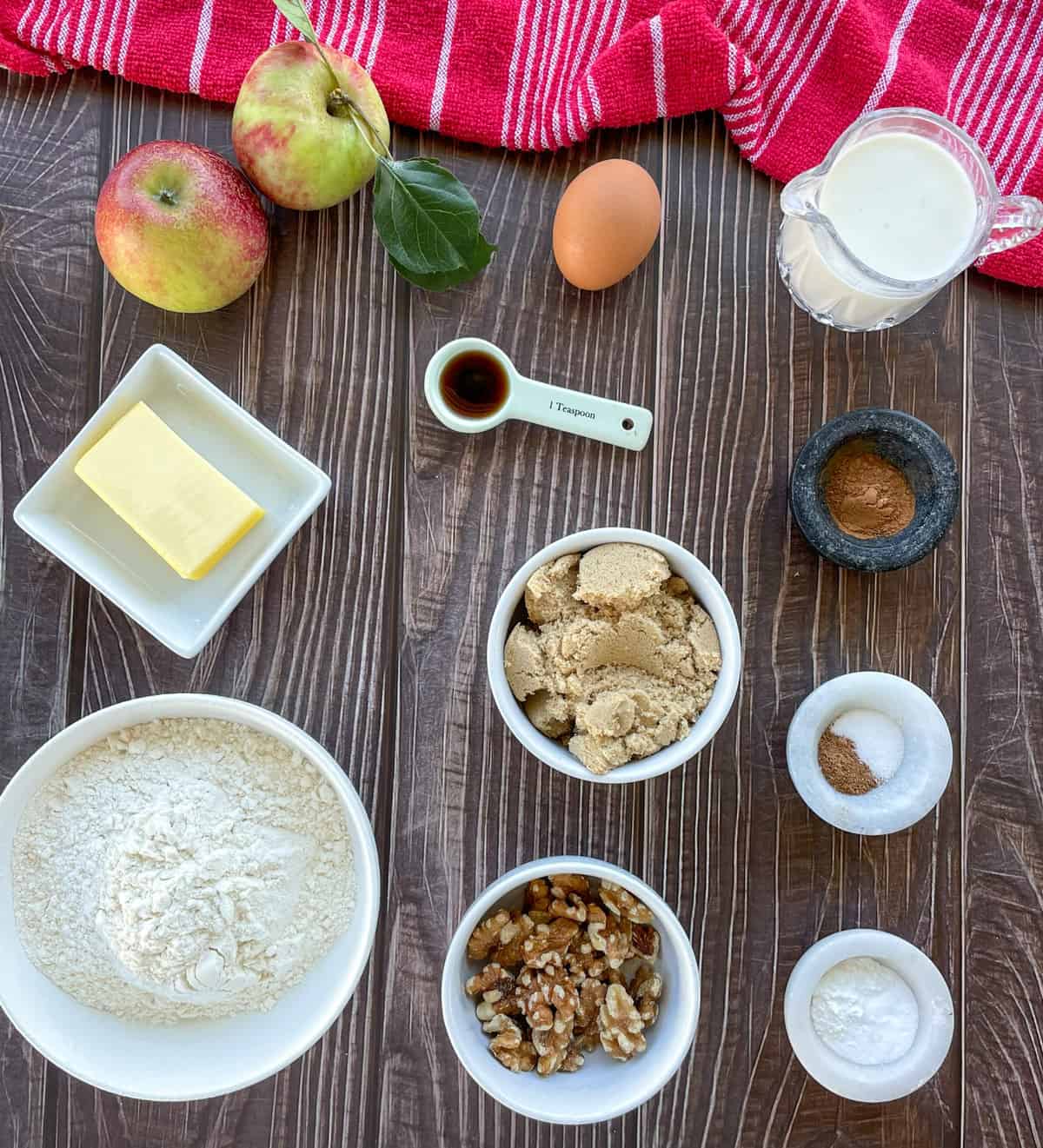 You will note this recipe uses buttermilk. Buttermilk makes baking extra moist, adds a tartness and the acid works with the ingredients to create a delicious end soft result.
You do not need to purchase your own buttermilk, simply add lemon juice or white vinegar to milk and allow it to sit for 5 minutes before using. Easy as!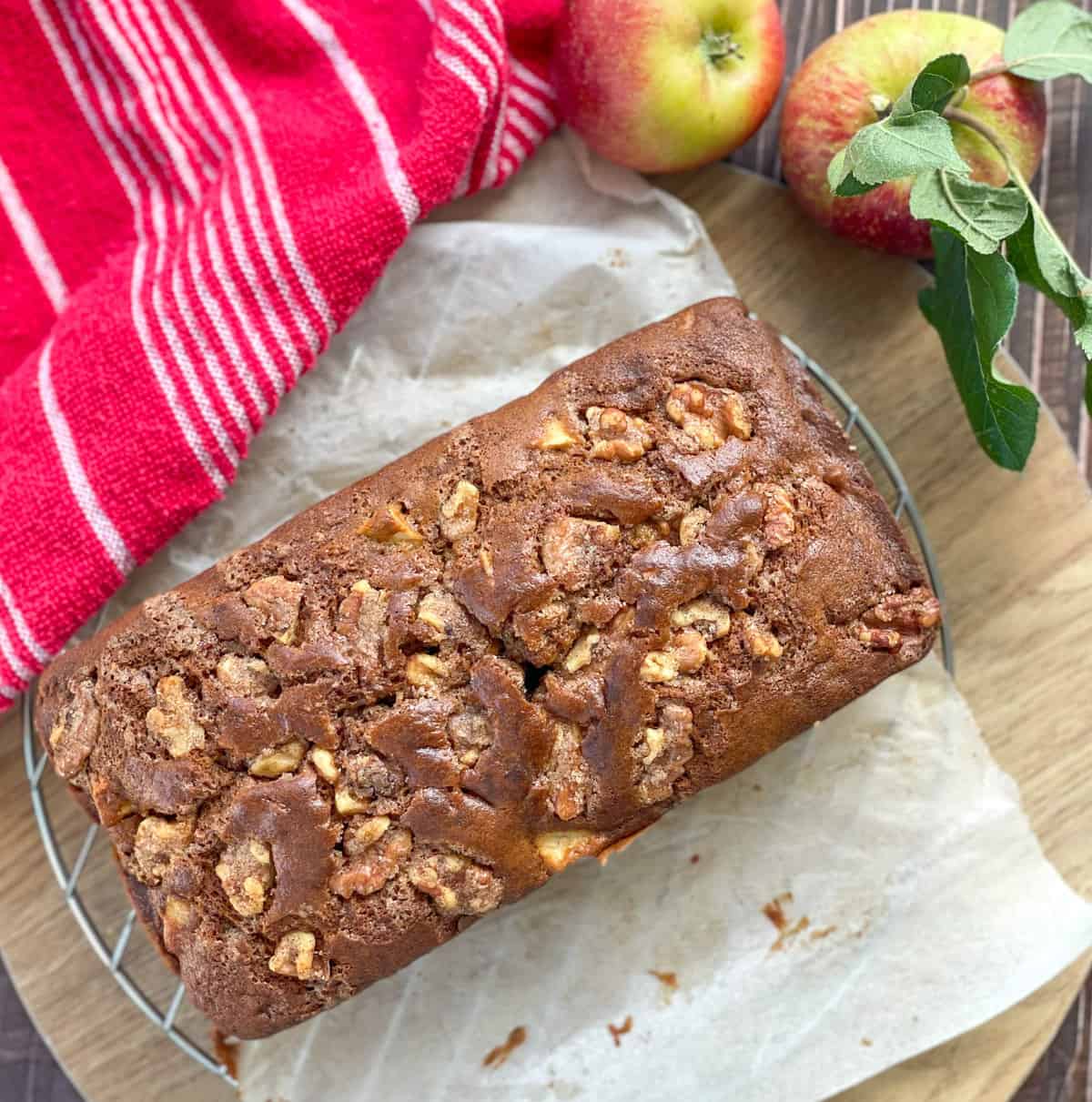 The method for making this recipe is lovely and simple. You ideally will want to use a stand mixer or electric mixer to cream together the ingredients in the beginning.


Then it is a matter of combining the ingredients one step at a time before folding through the apples and walnuts.
For the apples, I peel mine and finely dice them just before adding them to the mixture so they stay fresh and intact. The walnuts I have diced into a smaller size.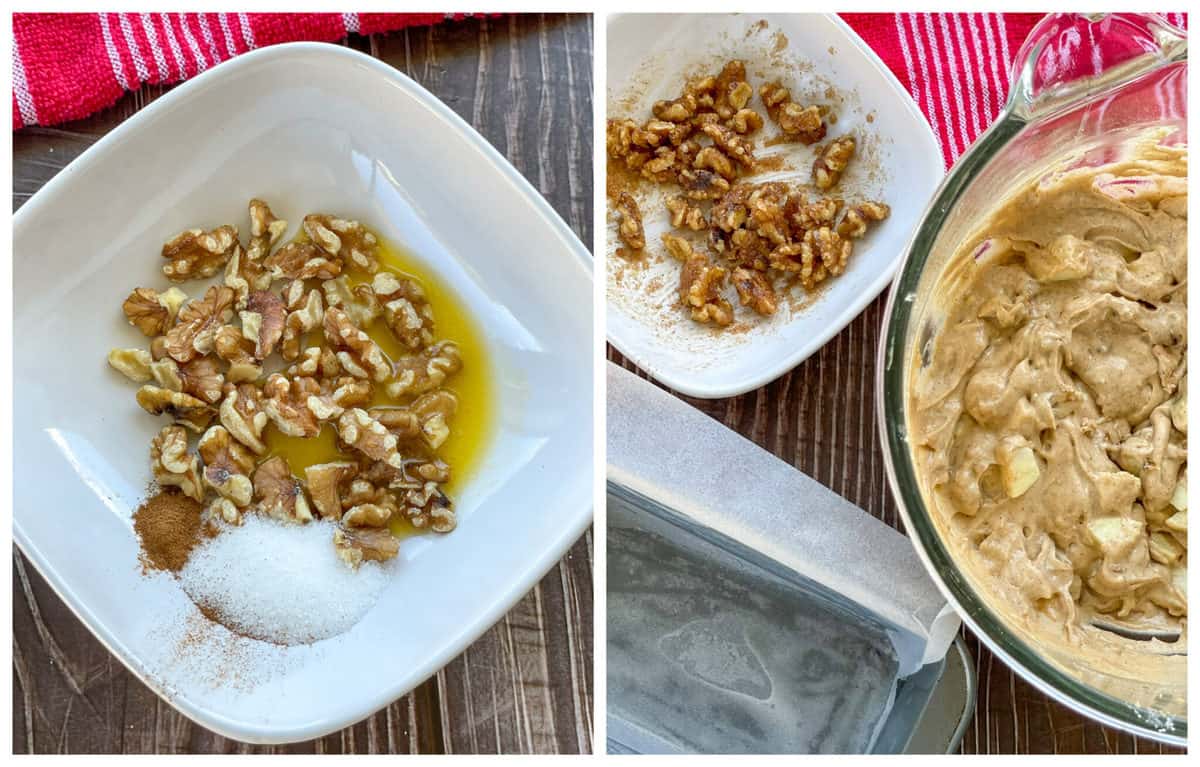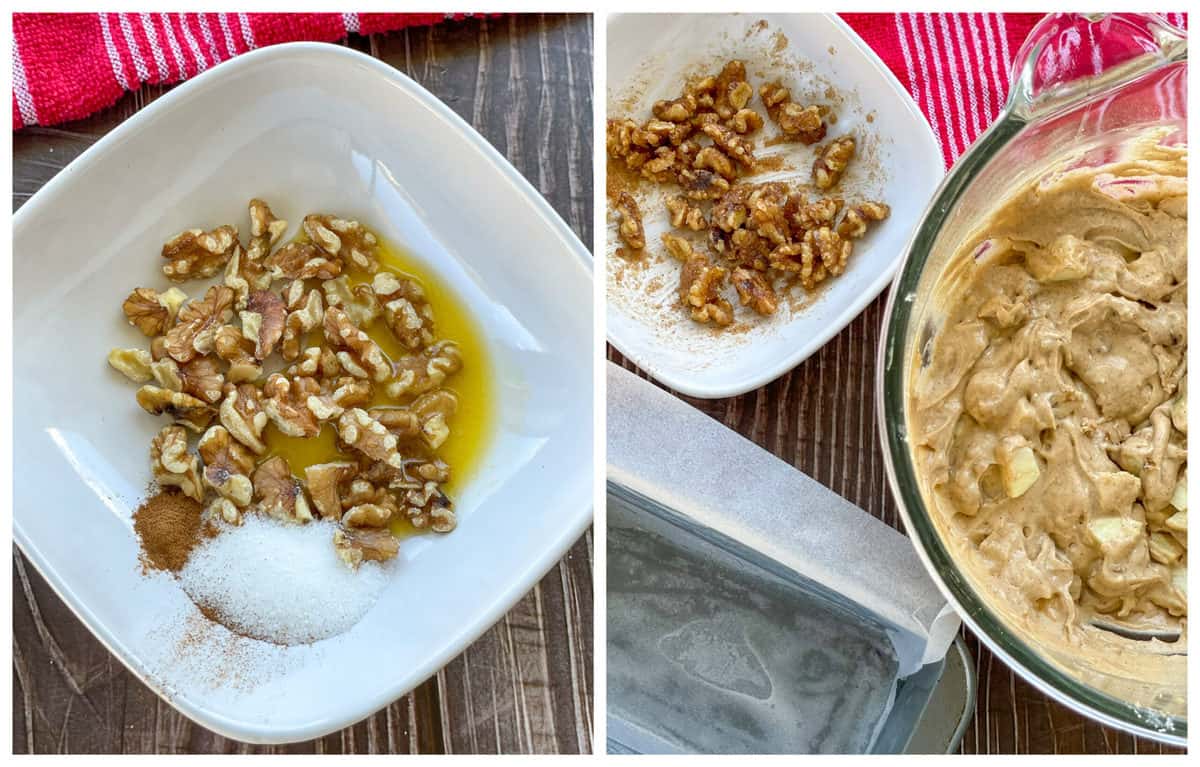 This recipe also includes a lovely simple topping of sugar glazed walnuts, this finishes off the loaf beautifully. You can always add a glaze or a crunchy sugar topping to loaves but I have found this works beautifully.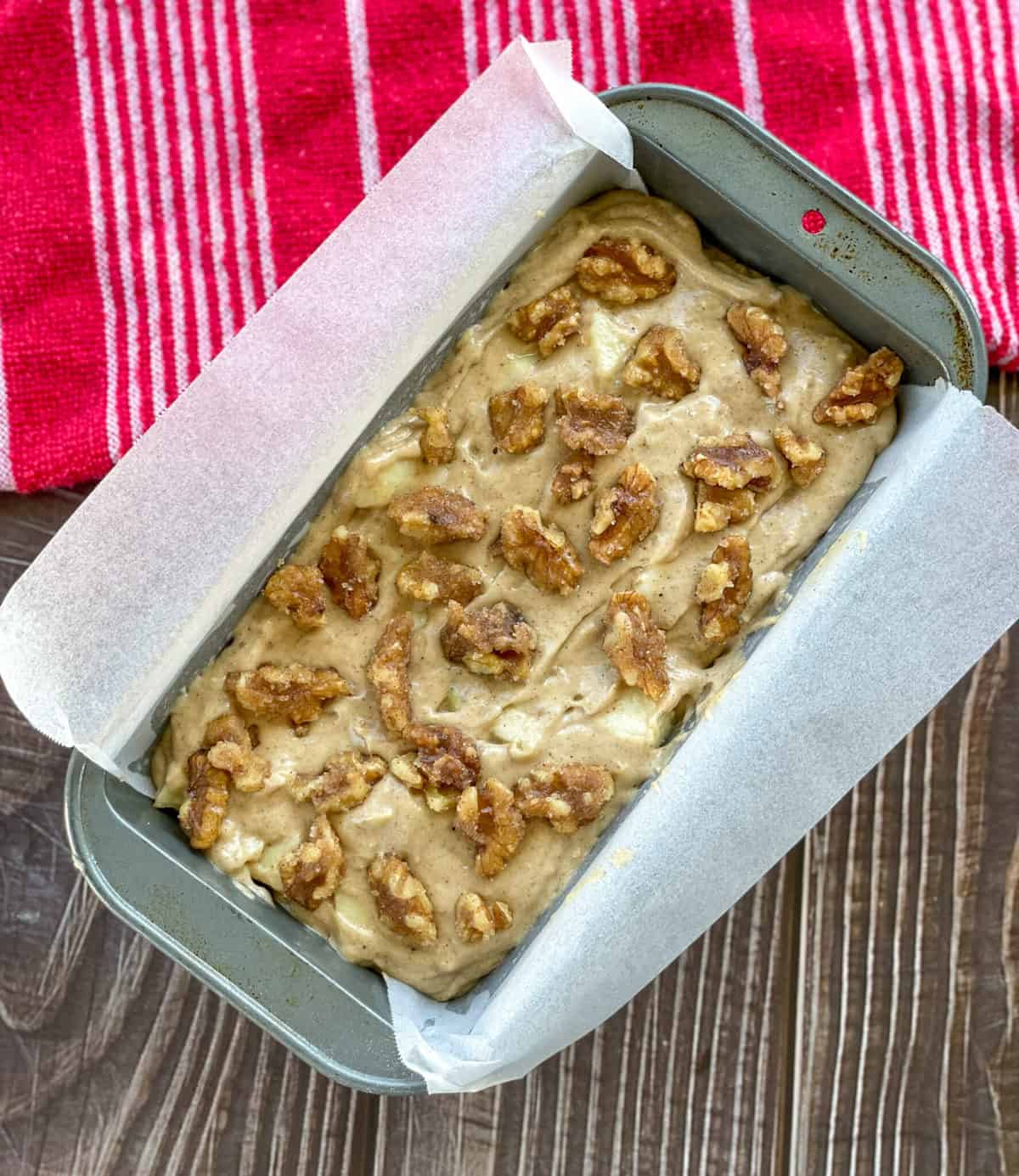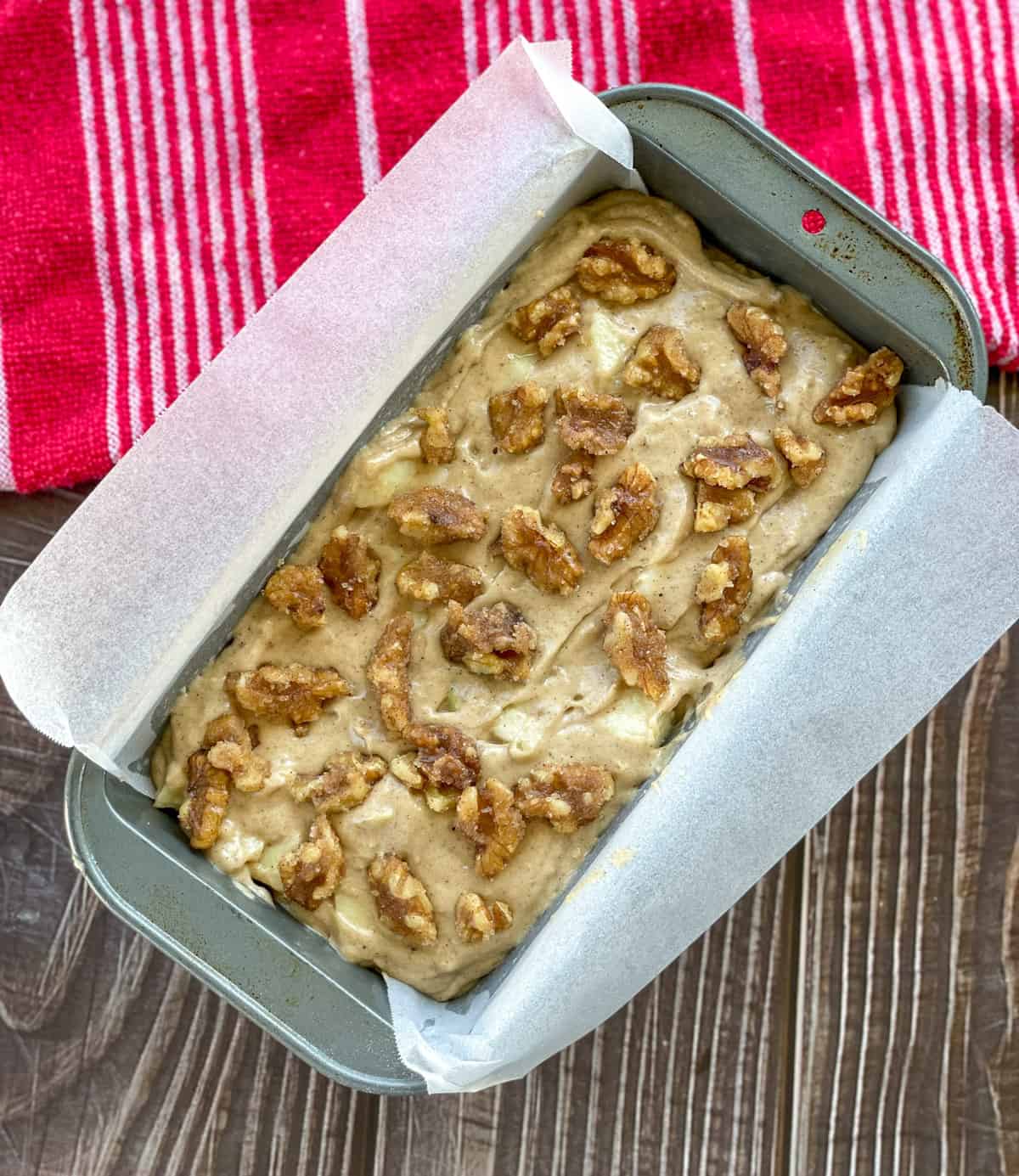 It takes around 55 minutes to bake this recipe and ensure it is baked all the way through. The loaf tin is quite small but it is still a generous sized loaf.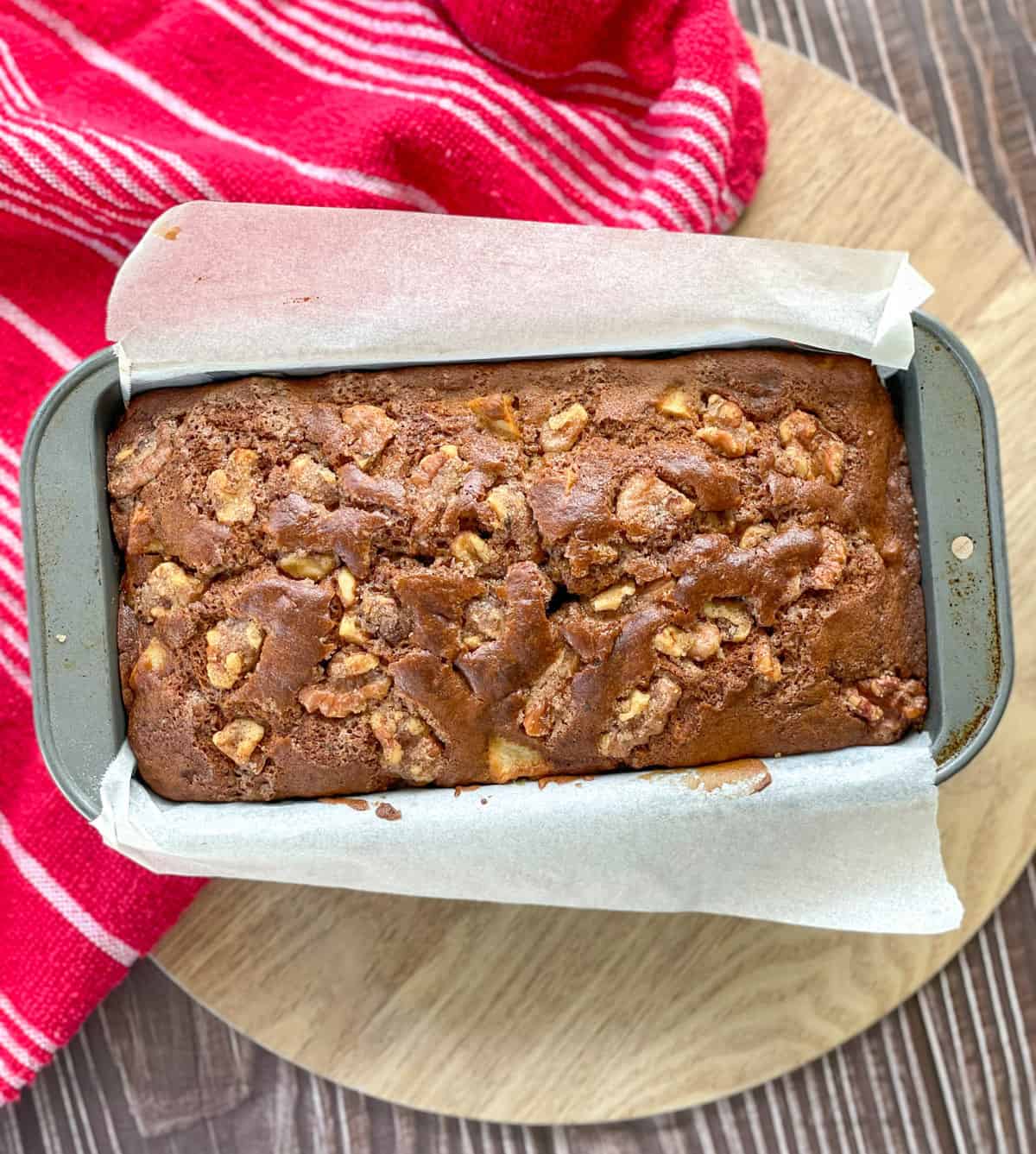 I then serve thick slices warm with butter and it is absolutely divine. These flavours sing together.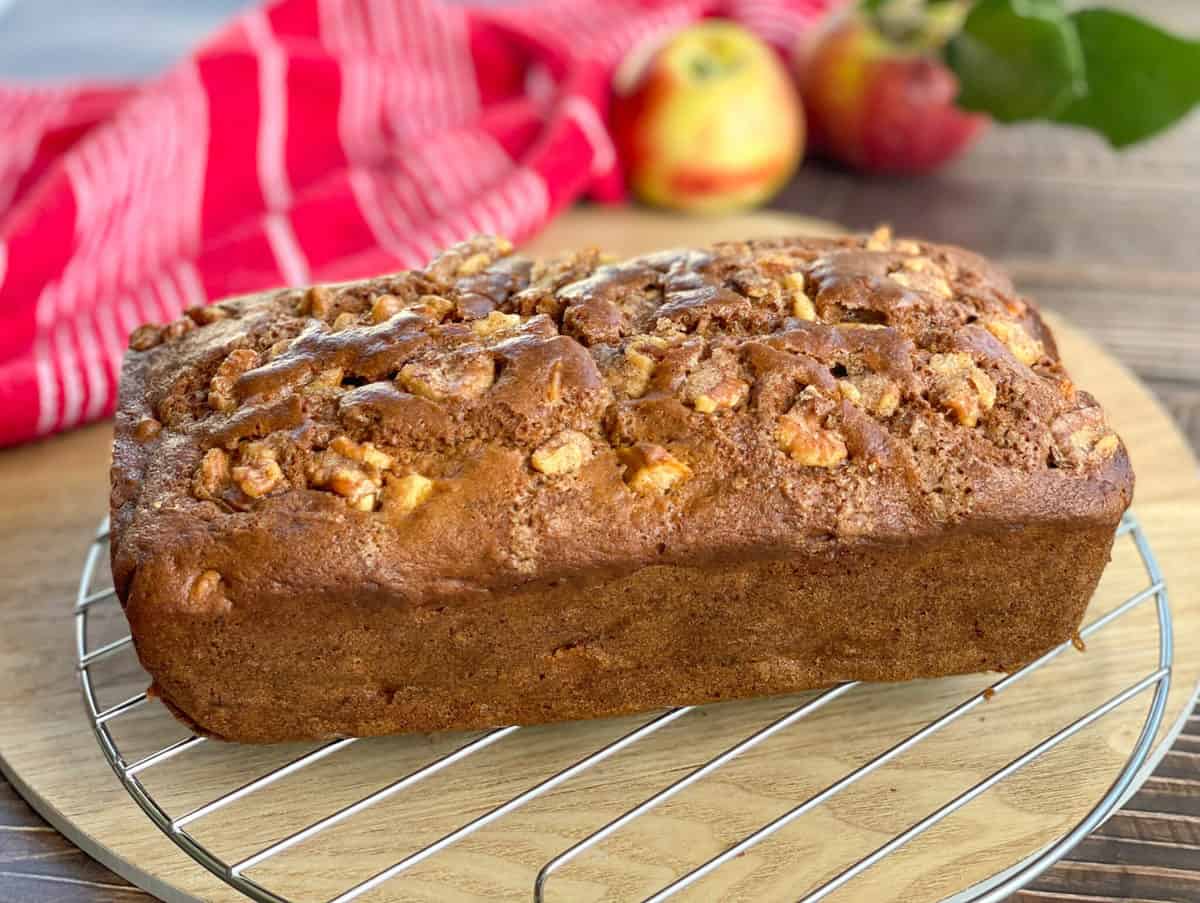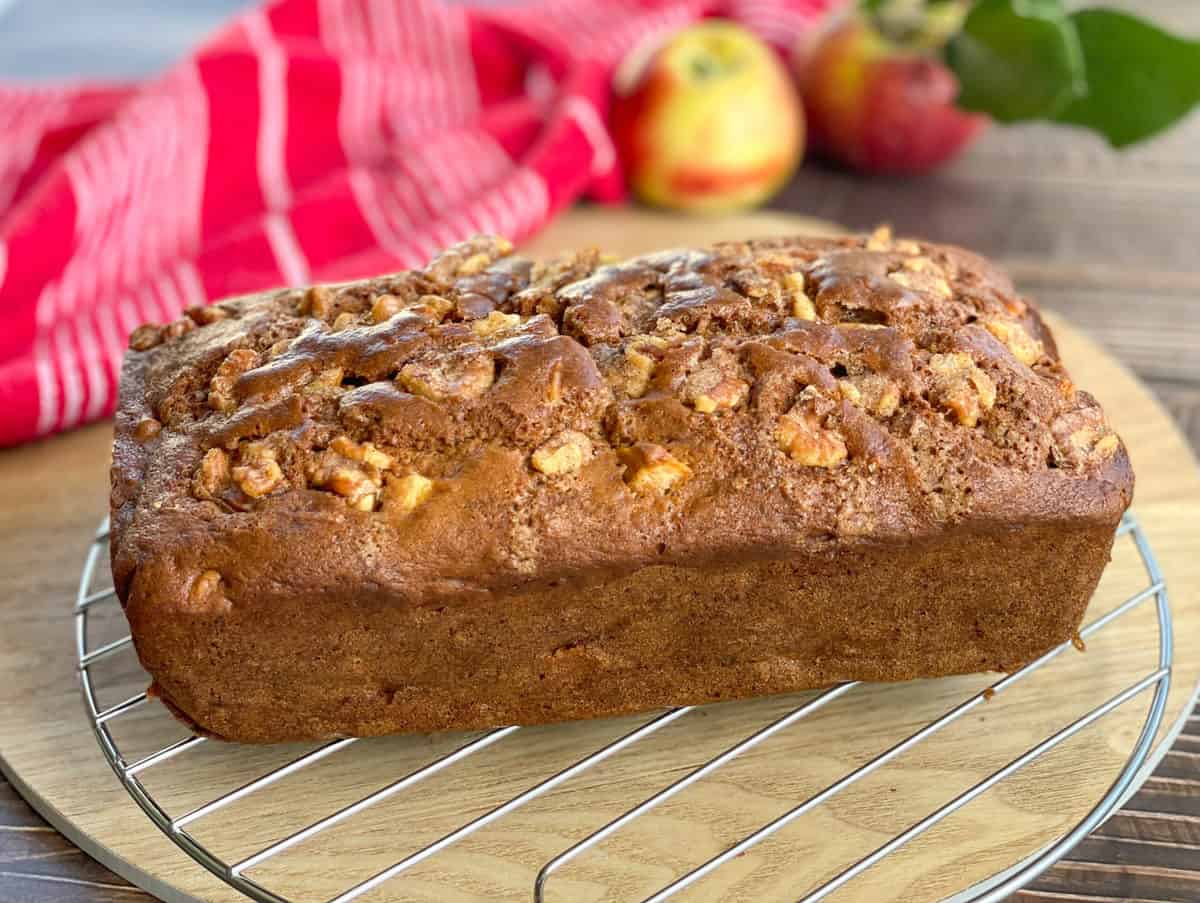 If you like baking with Apples be sure to check out just some of the recipes I currently have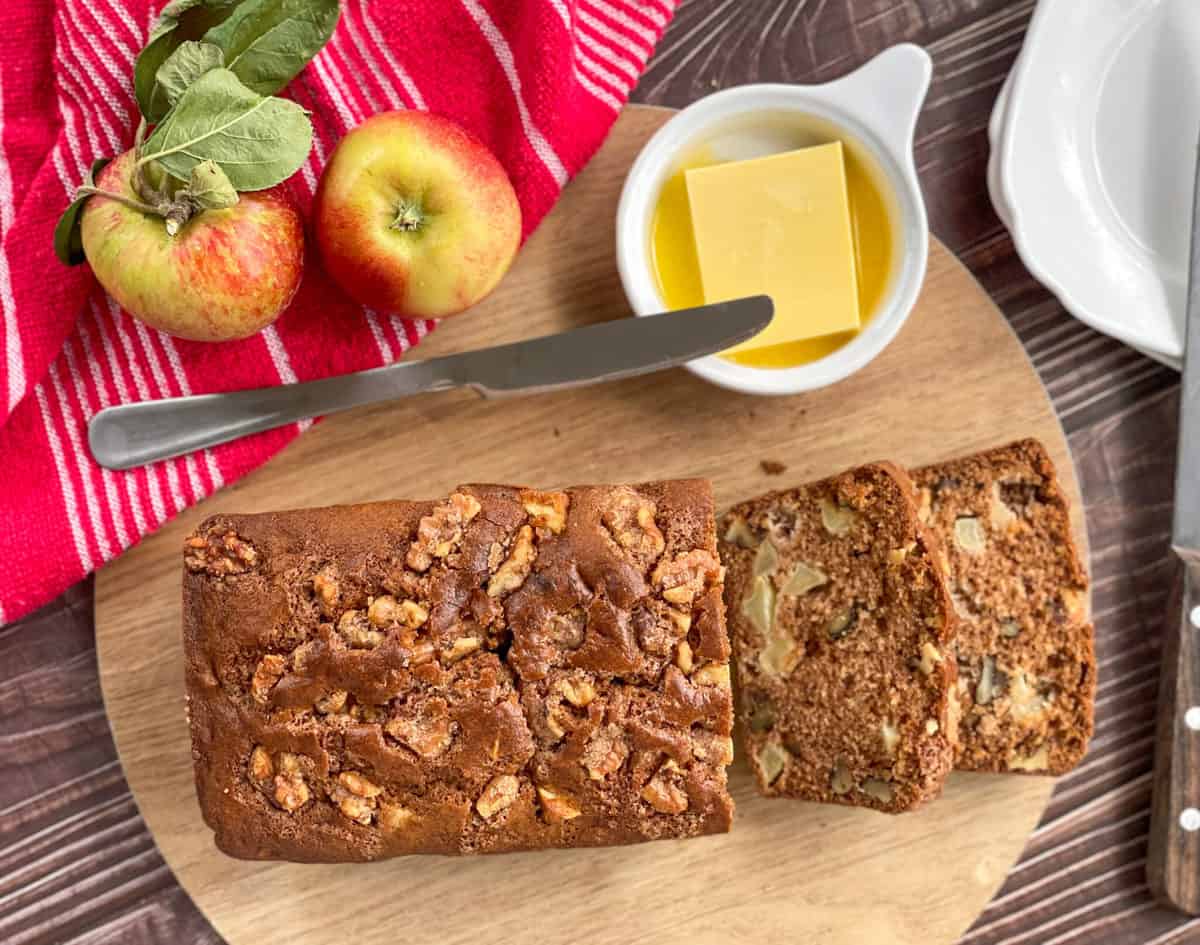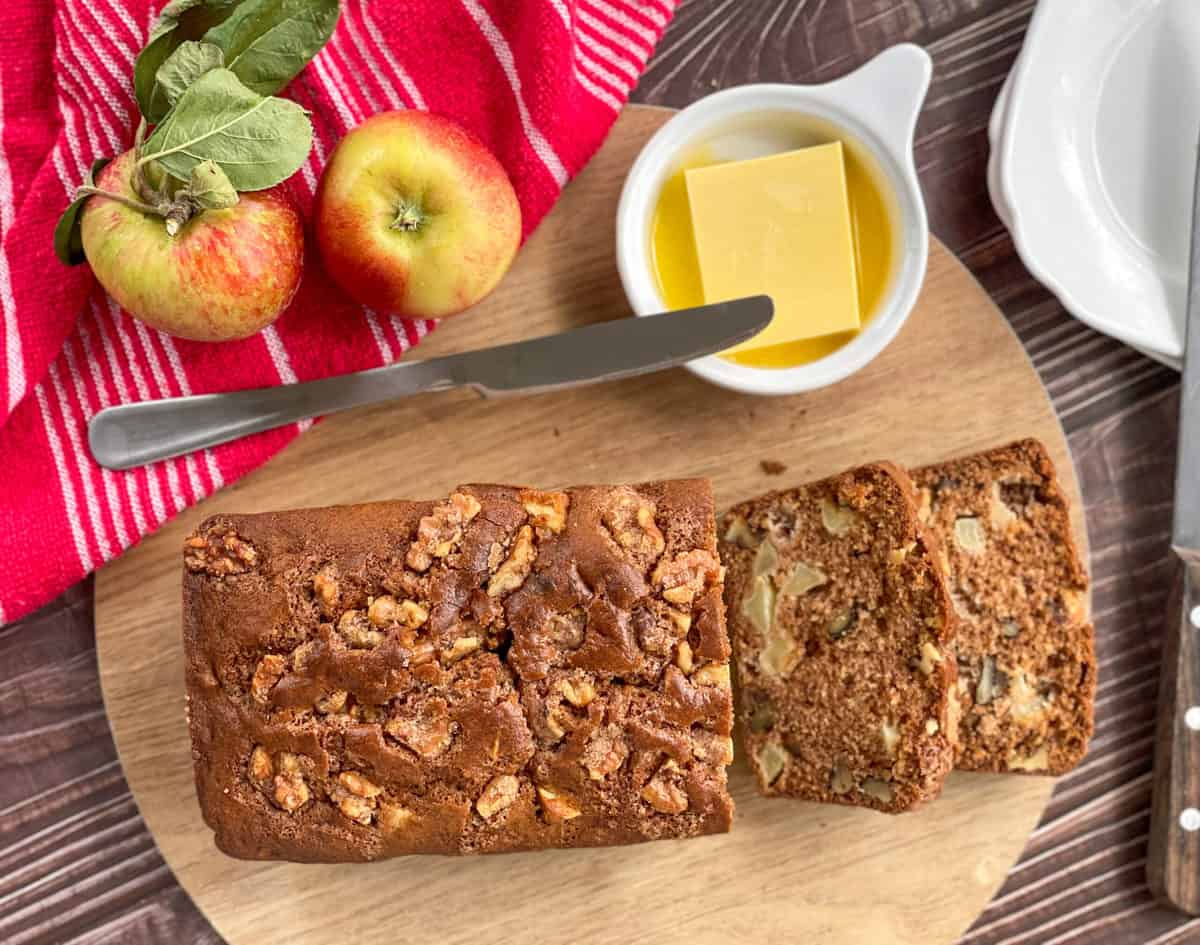 I hope you enjoy this lovely recipe, adapted from a recipe by Cozy Country Living
Apple & Walnut Loaf Recipe
Be sure to let me know in the comments below what you think of this one! I love hearing from you.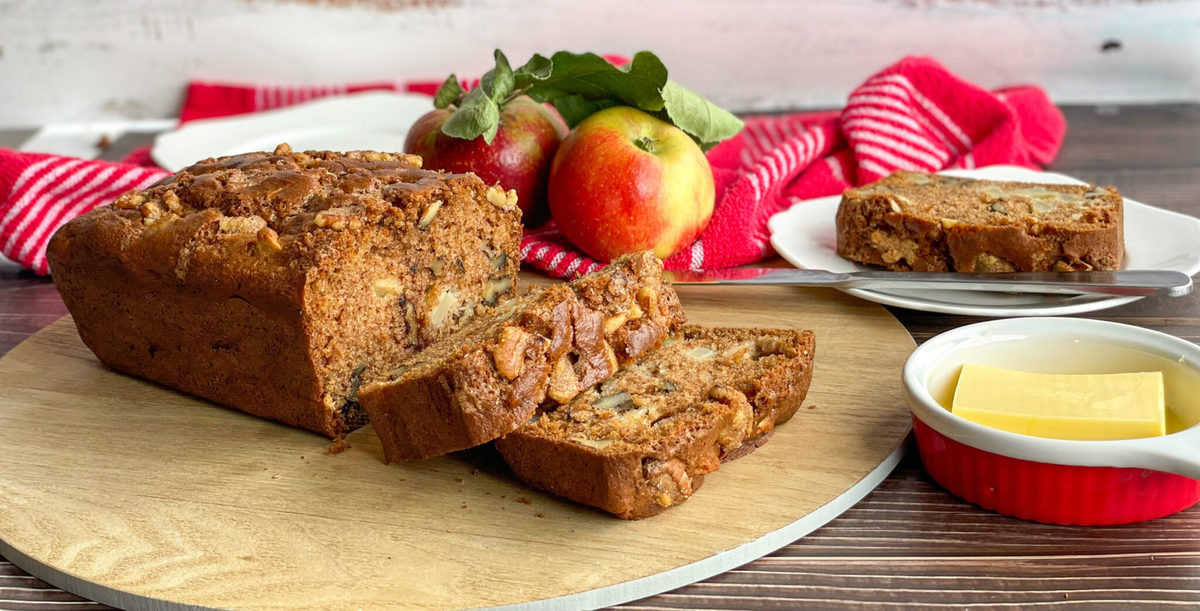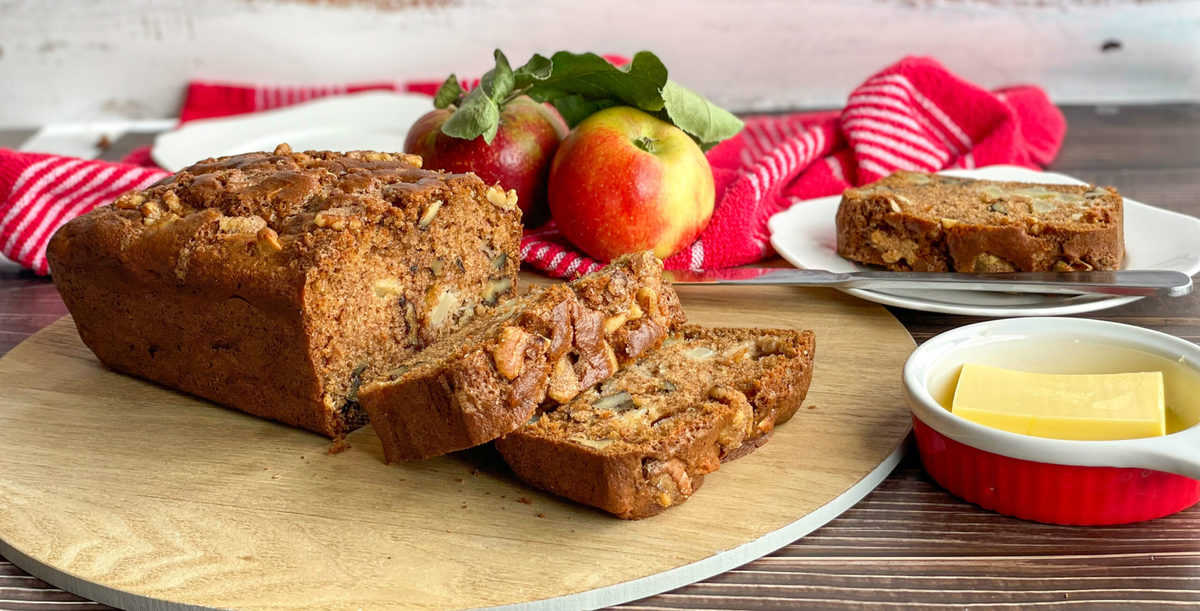 Thank you so much for stopping by to check out my latest recipes on my blog. If you are not already, be sure to follow me on Facebook or Instagram for more deliciousness, and you can register your email in the subscription box below to receive all my recipes as I publish them.
Happy Cooking!
Anna
Pin It! Pinterest