Delicious Apple and Carrot Muffins, packed with flavour, moist and so easy to make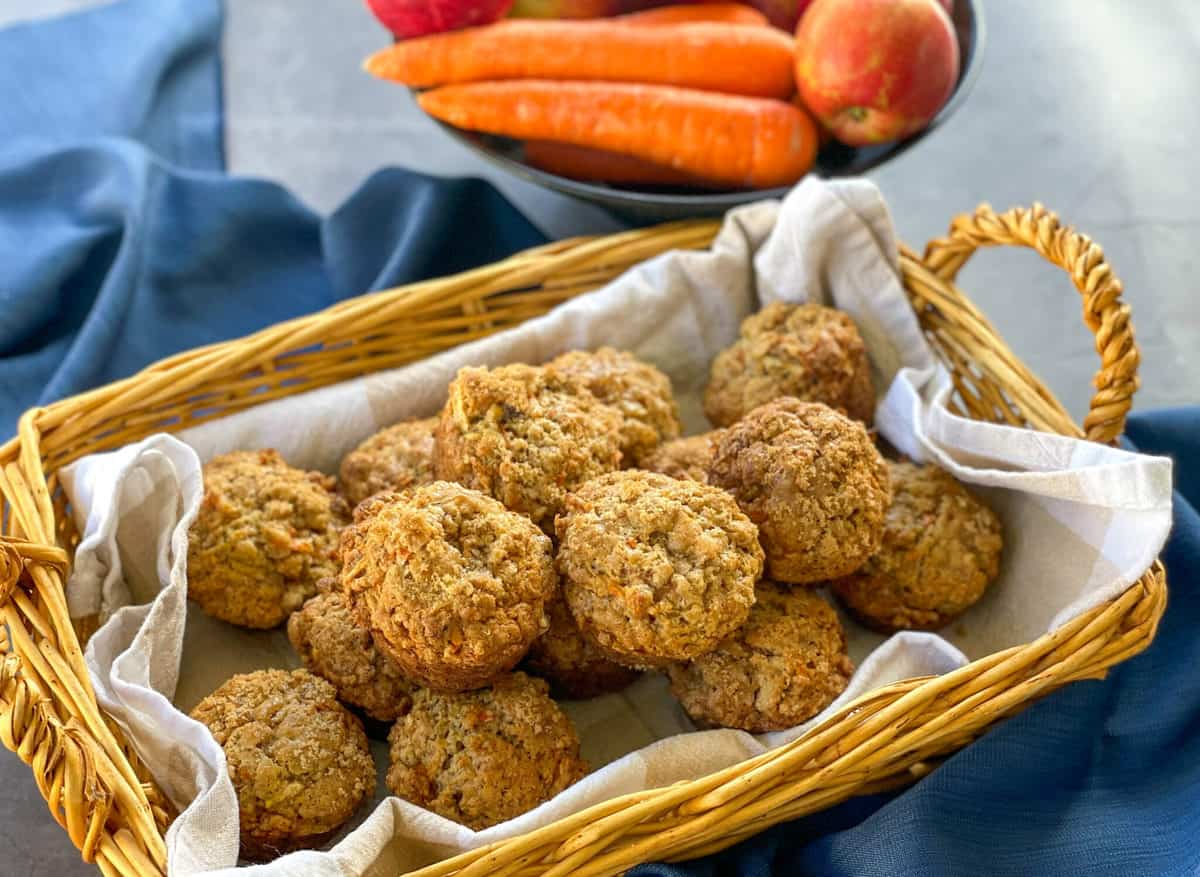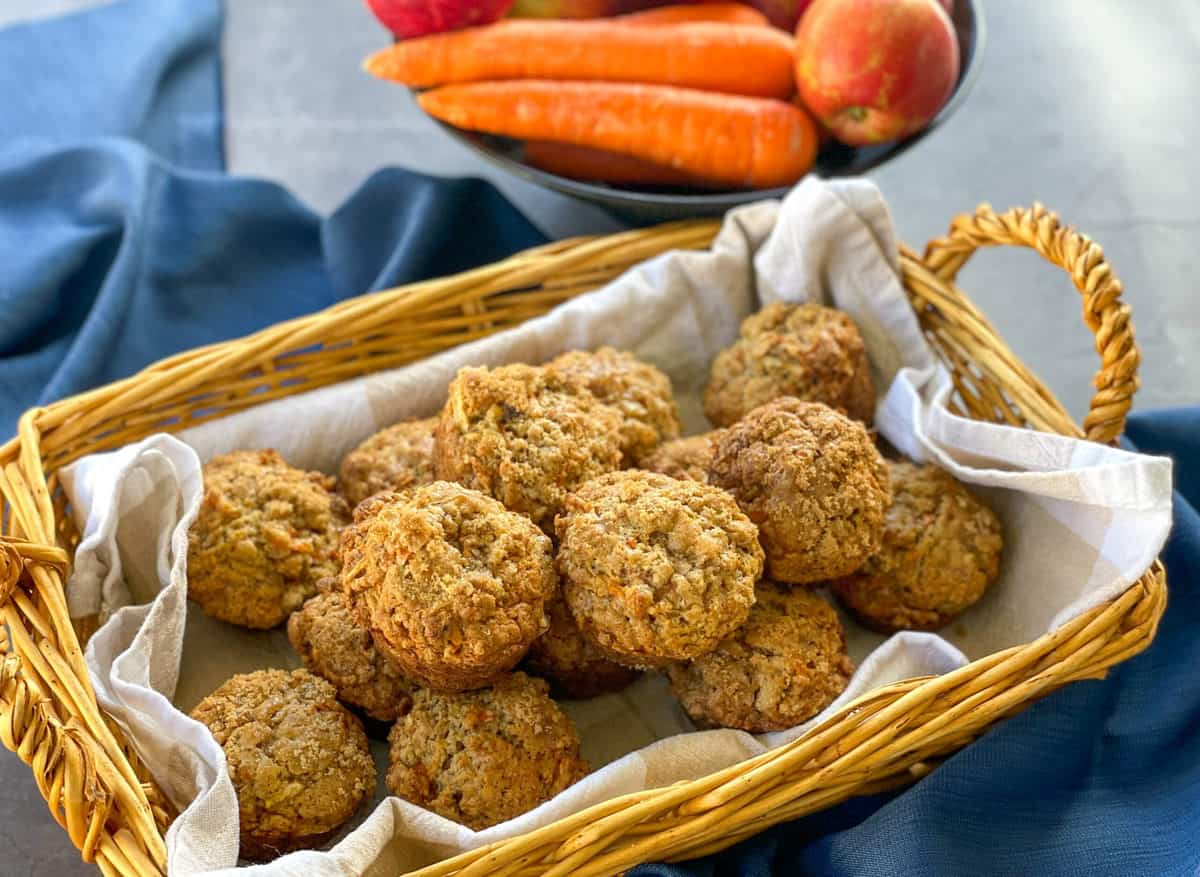 This post has been supported by Countdown Supermarkets as Brand Ambassador, ingredients provided but all opinions are my own
The mornings are getting cooler and Autumn is upon us, which means my hardy apple tree is giving me an abundance of apples! I am enjoying sharing lots of apple recipes with you all to use them up.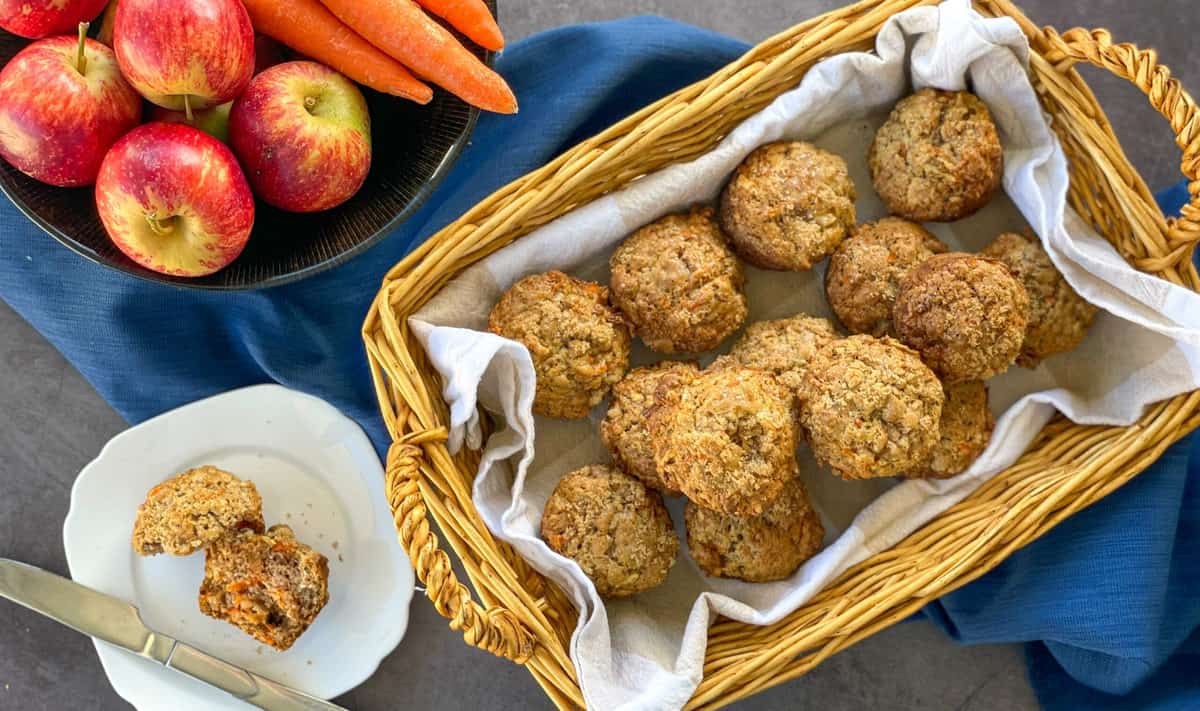 This recipe includes both Apples and Carrots, which create a lovely sweet, moist muffin that is as good in lunch boxes as it is as a breakfast option!
Muffins can definitely be considered for breakfast, especially one so loaded with goodness!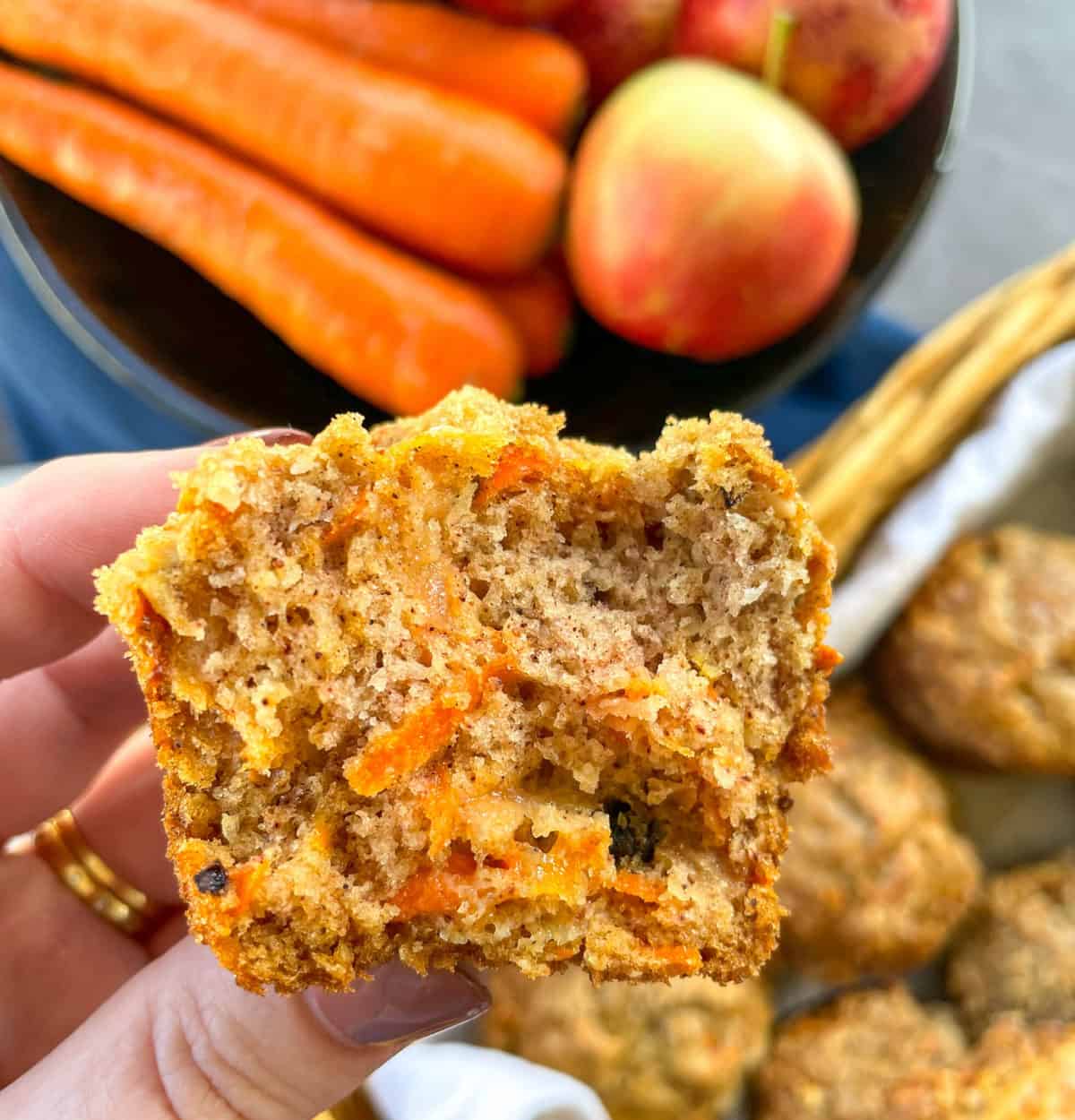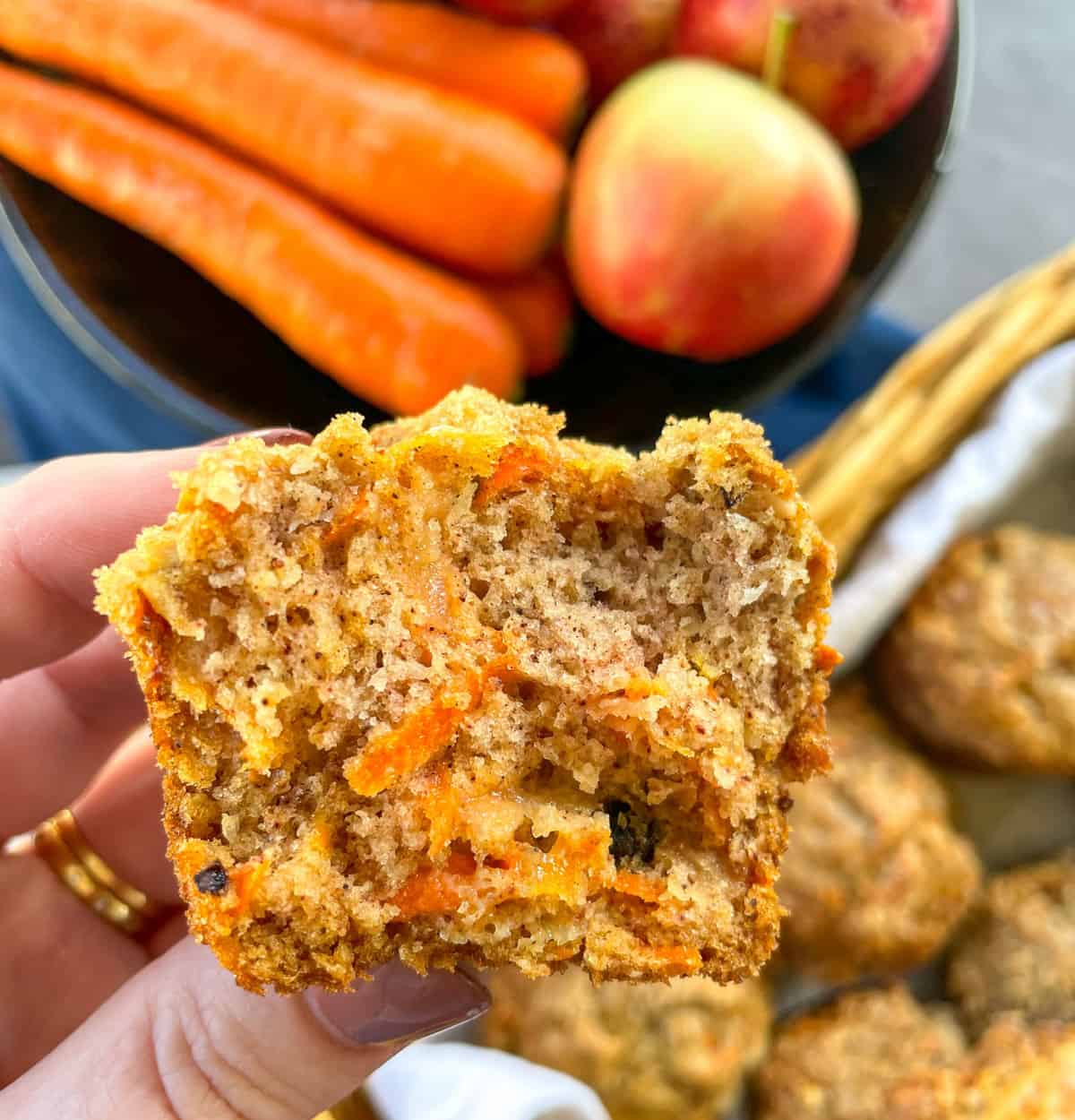 The flavours in these muffins are what you would expect from something with carrot and apple, warmth of cinnamon and nutmeg with a lovely moist muffin with the use of vegetable oil.
I have finished this muffin with a little brown sugar to add a crunch, you can absolutely omit that step here.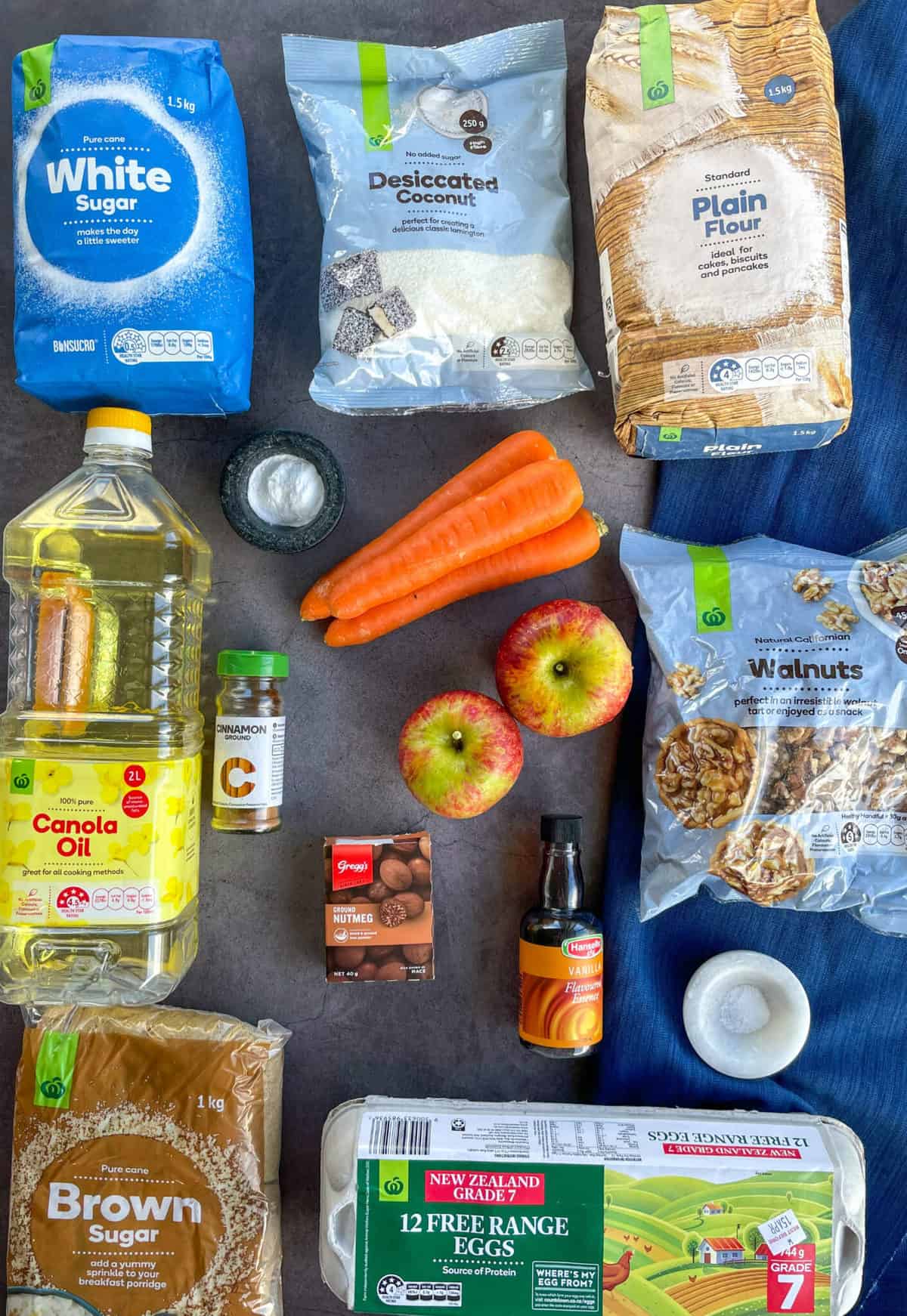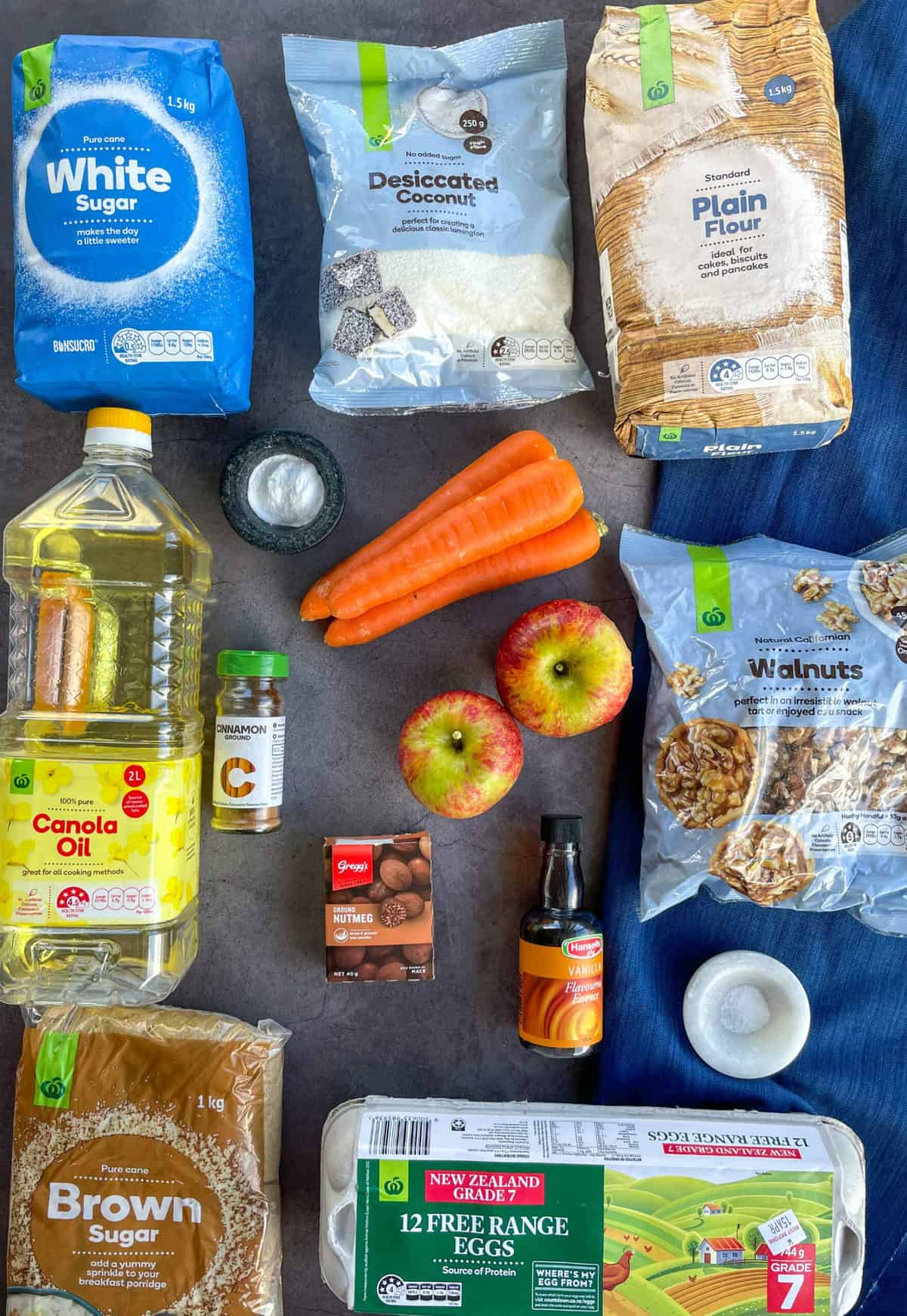 The ingredients are pantry basics, you can scroll down to find the full ingredient list and method below
Plain White Flour

Sugar

Coconut (Optional)

Baking Soda

Cinnamon

Nutmeg

Walnuts (Optional)

Eggs

Canola Oil

Vanilla Essence

Carrots

Apples

Brown Sugar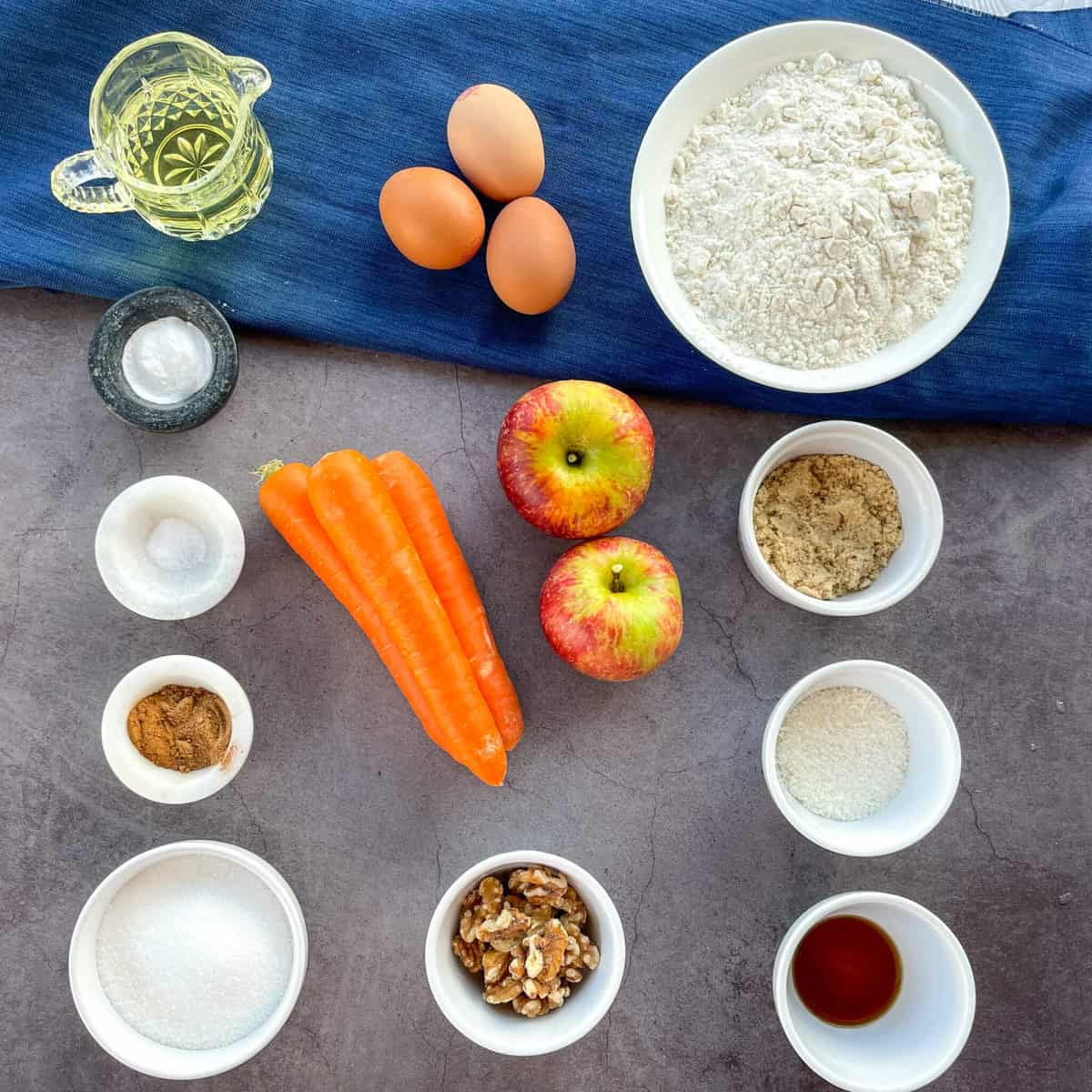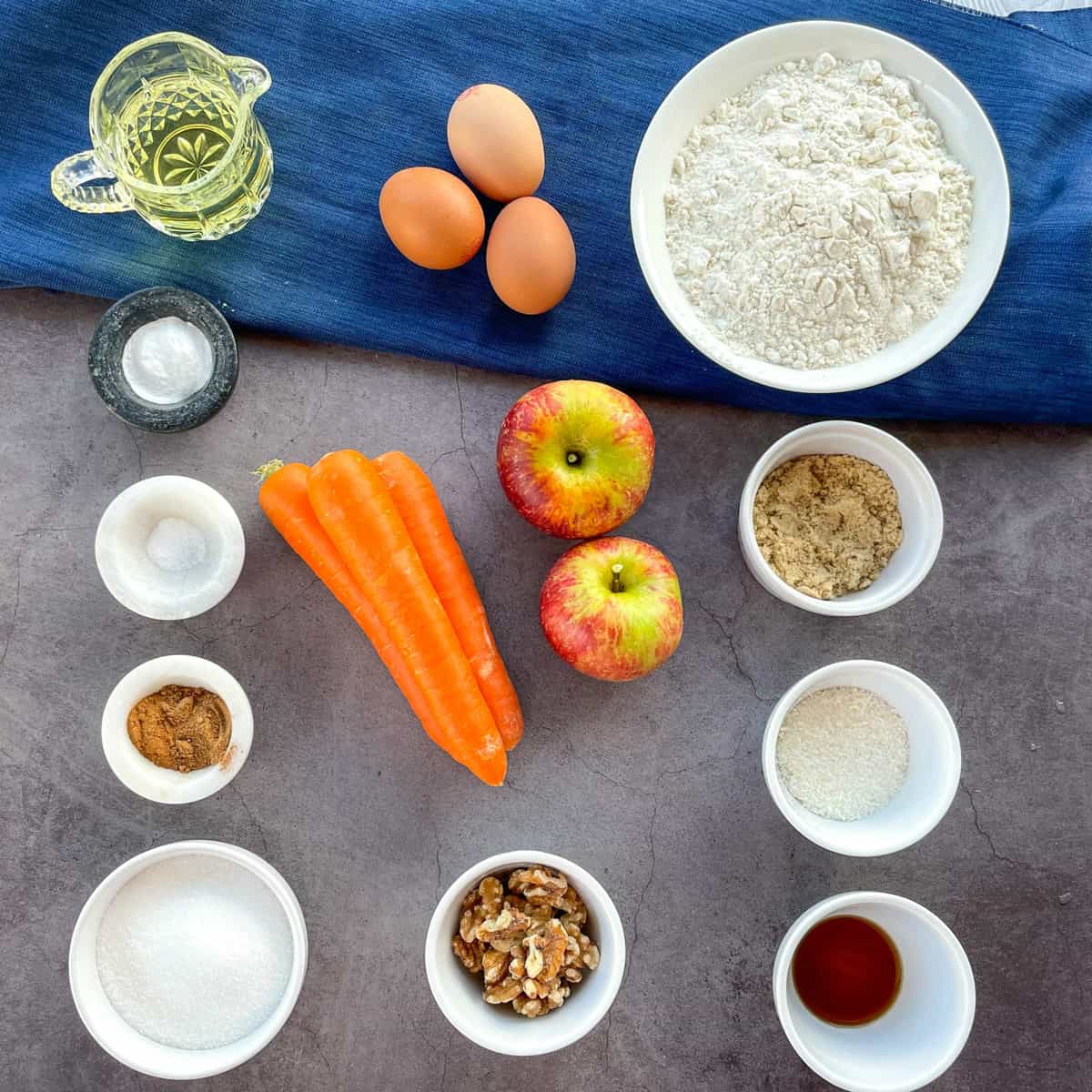 The method is so easy and can be made using just one bowl. The coconut and walnuts are optional but if you like them they do add a lovely extra dimension of flavour and texture.
Initially combine all of the dry ingredients into a large bowl, then prepare the carrot and apple. I find two large carrots and two apples are perfect for this.


Both the apples and carrots are grated rather than diced, and this adds to the moisture as the pieces of apple and carrot are combined throughout.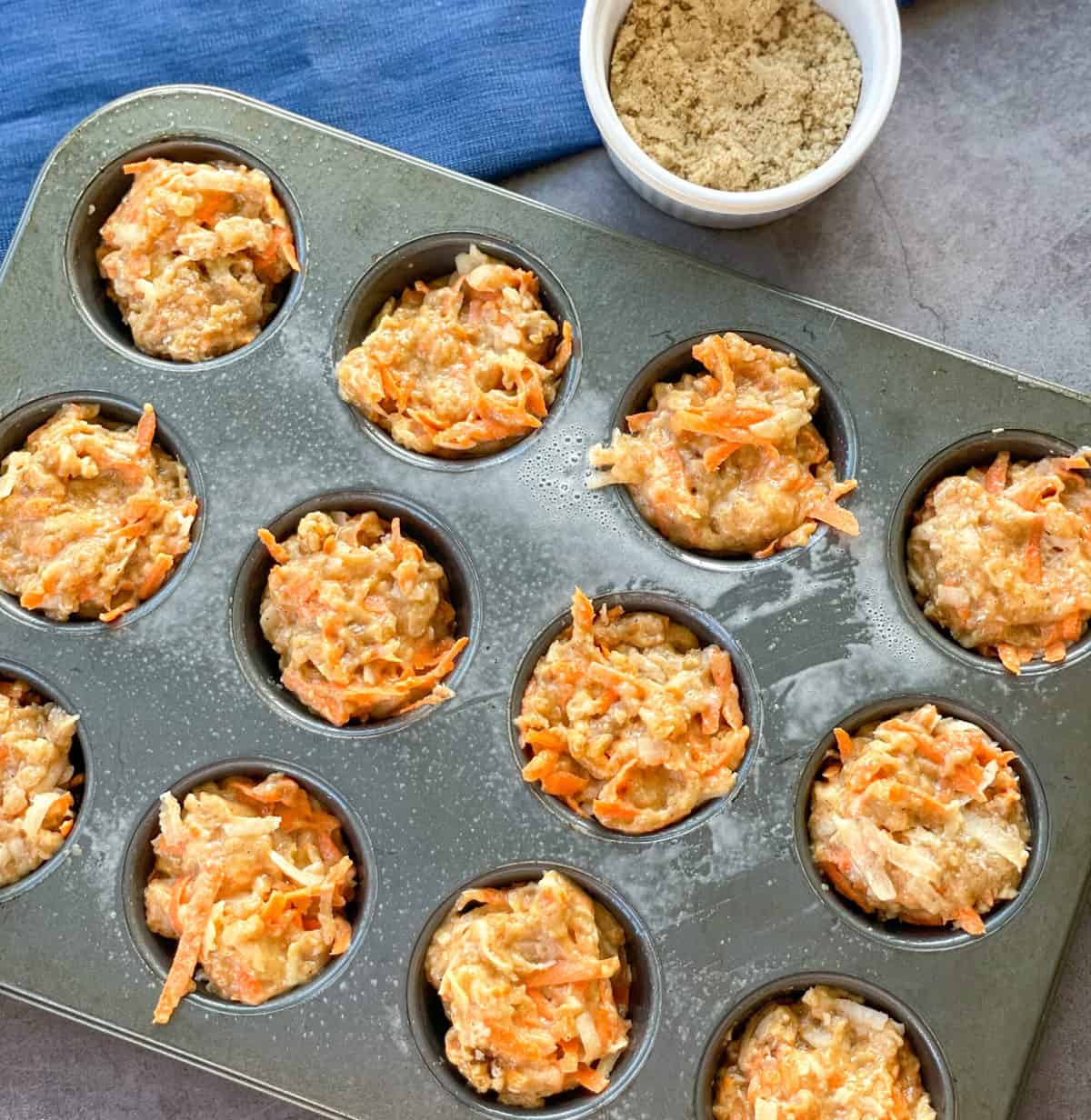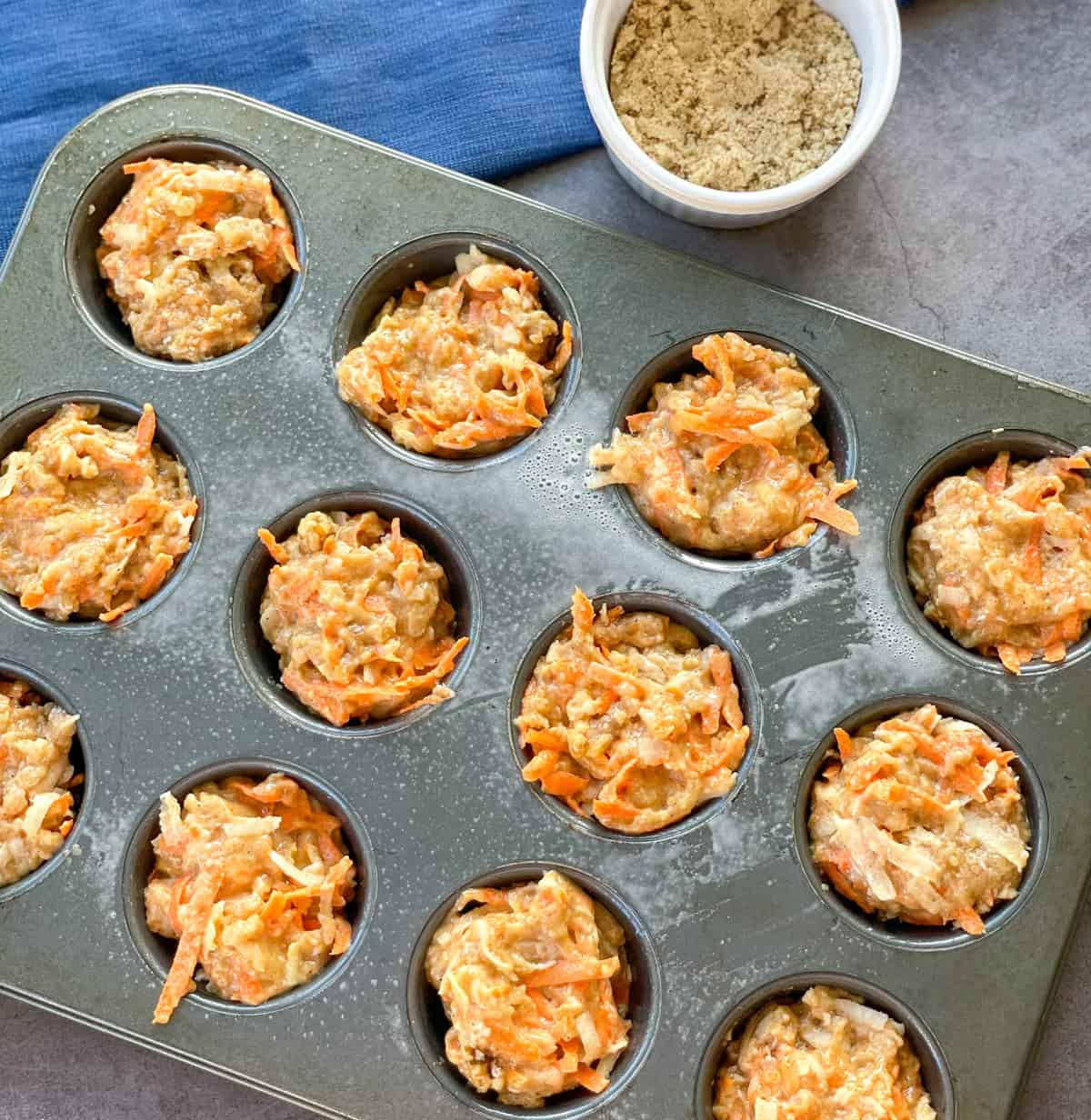 Then you combine the wet ingredients into the dry and fold through the apples and carrot.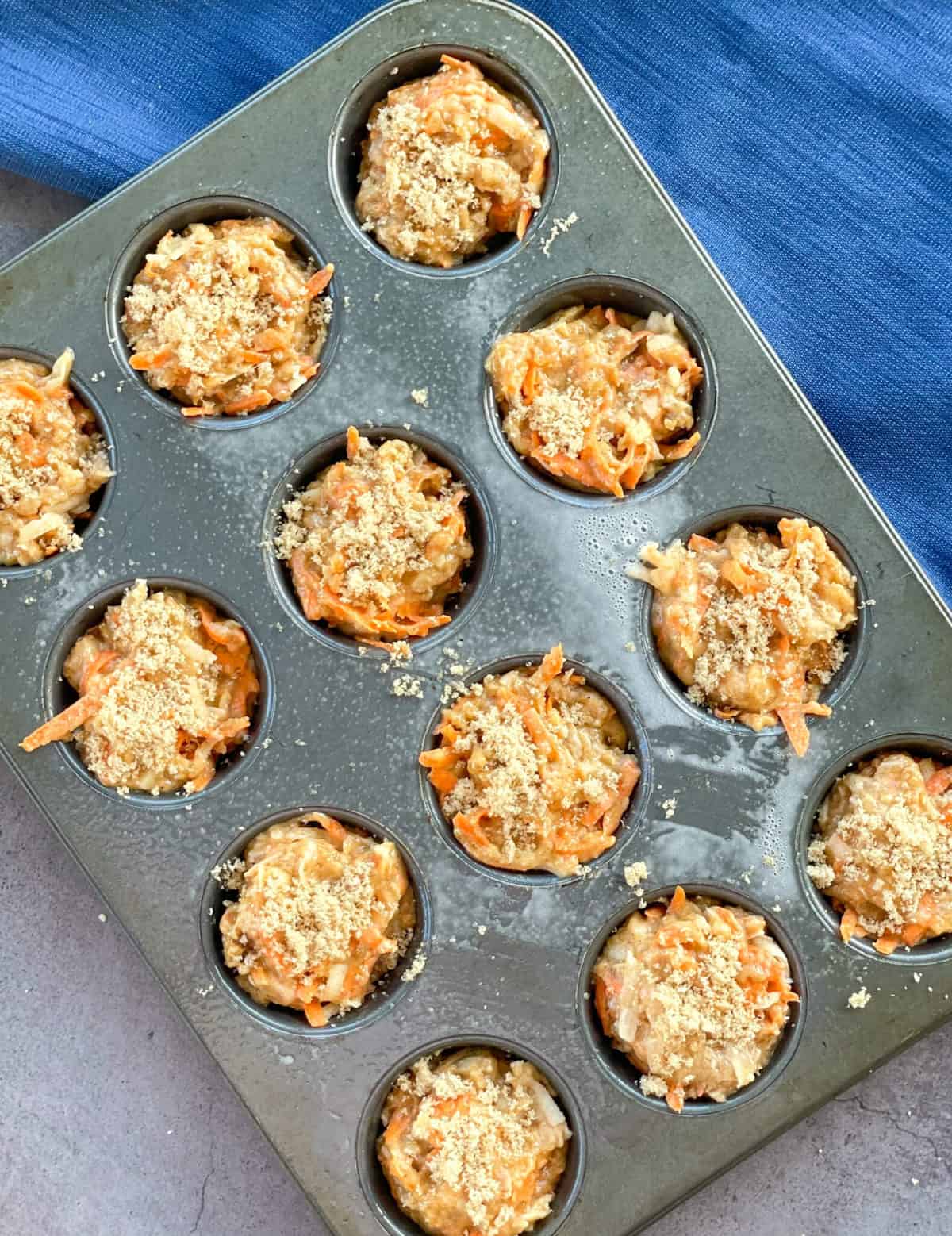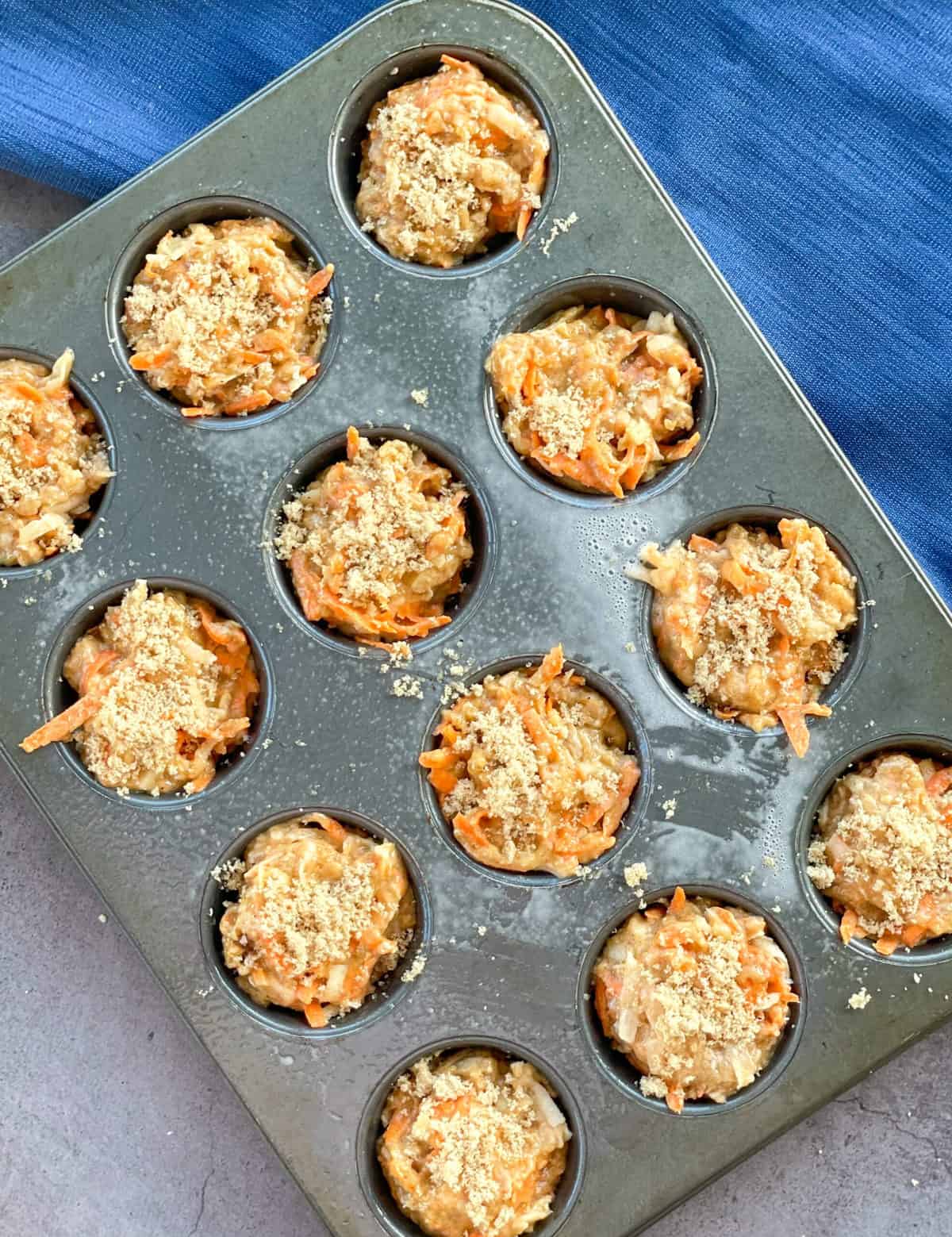 You will get between 12-15 muffins from this recipe depending on the size of your muffin tray. I don't tend to use cupcake cases for this recipe but you are more than welcome to if you prefer.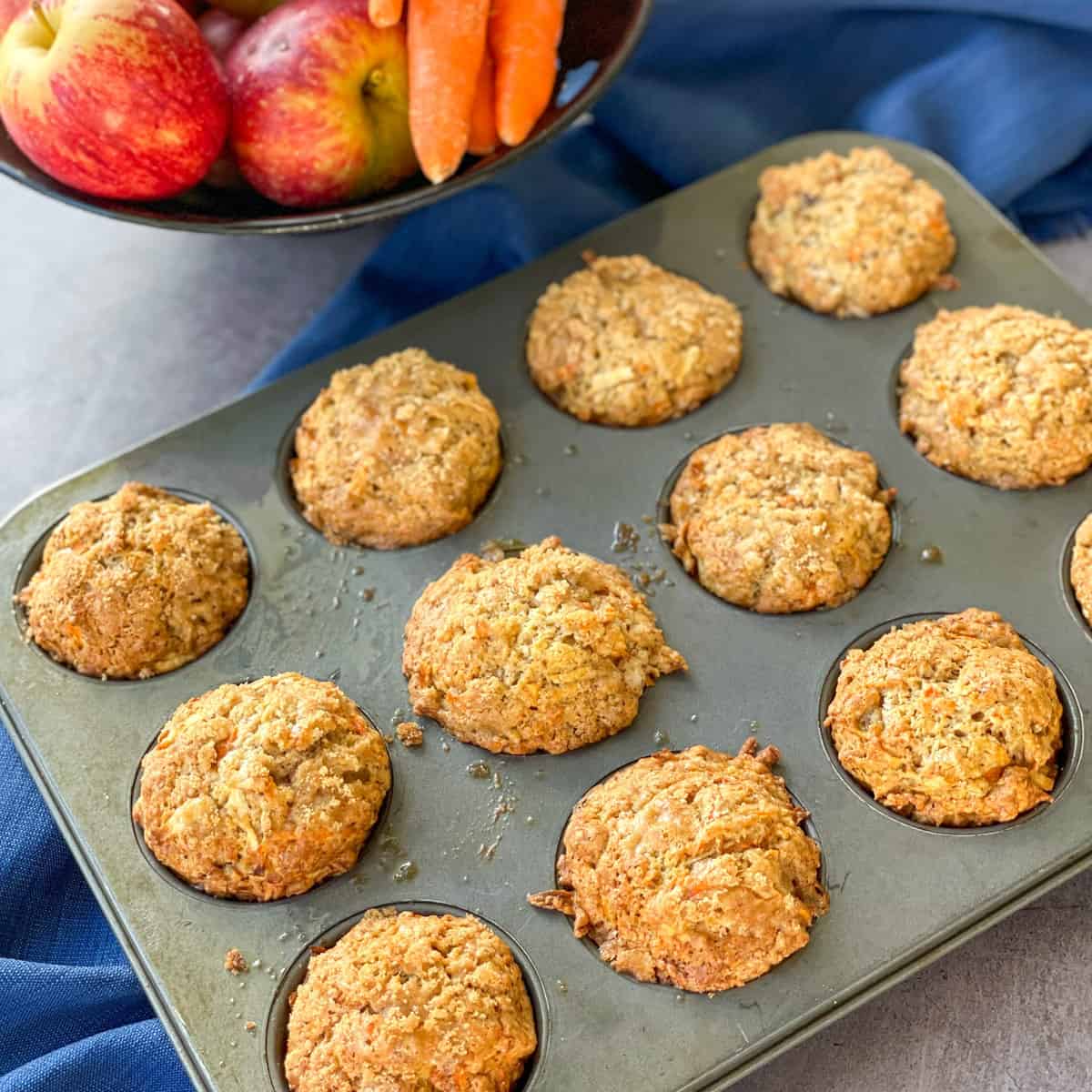 These are absolutely delicious served warm or cold, and they freeze beautifully so are perfect for lunch boxes as they will be thawed by lunch time.
If you are searching for more apple recipes check out these favourites.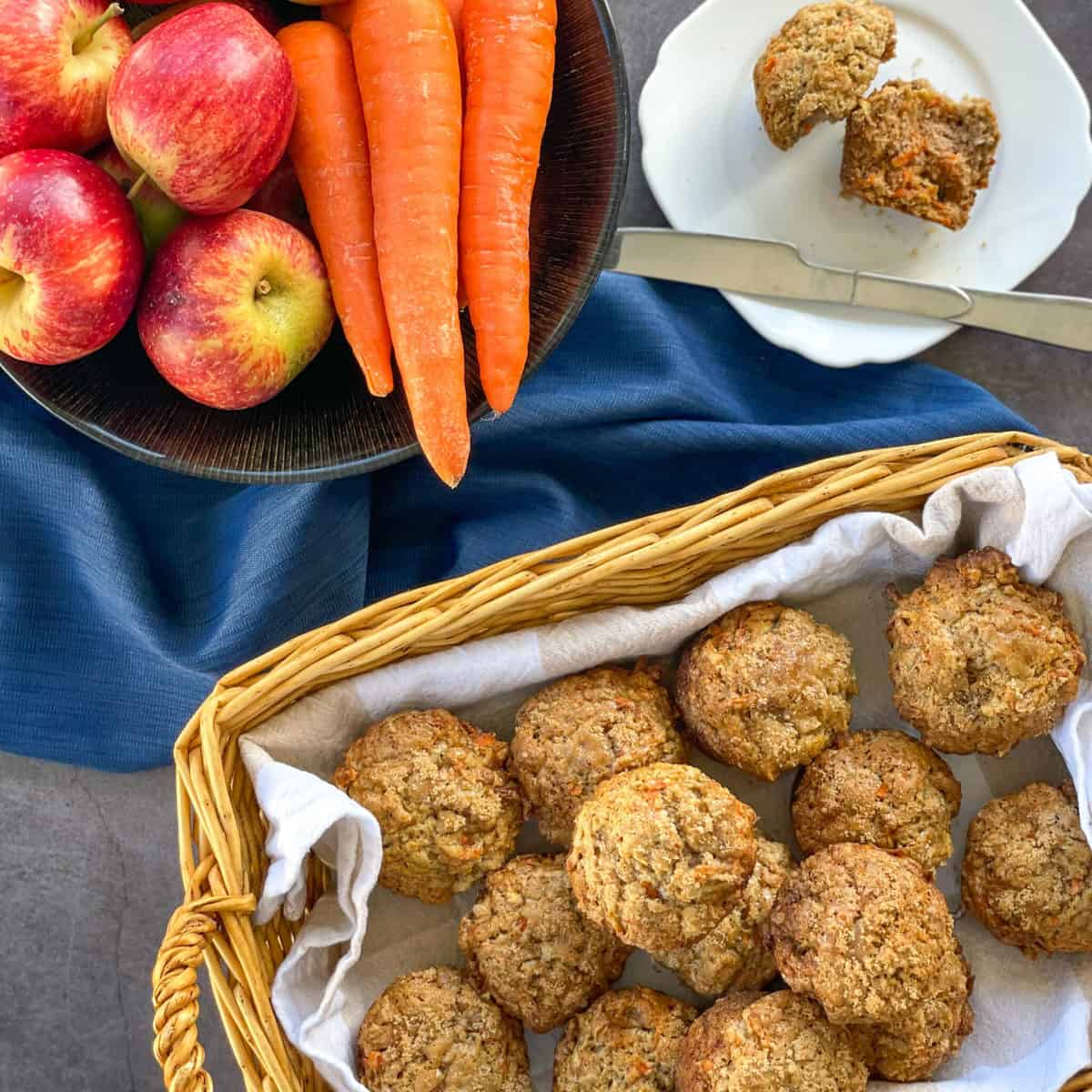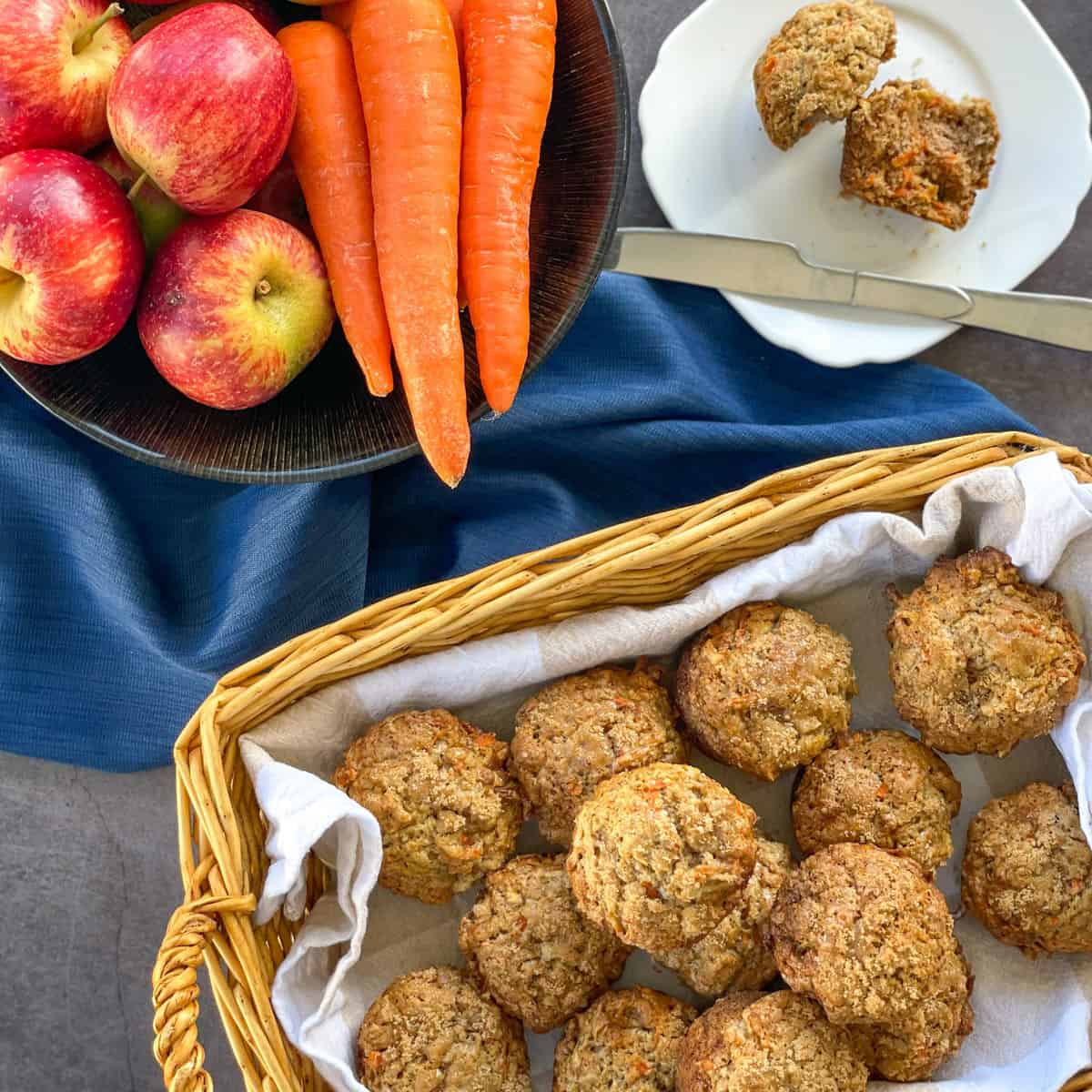 I hope you enjoy this lovely recipe for Apple & Carrot Muffins, inspired by a recipe from Yummy Healthy Easy
Please let me know in the comments below once you make this recipe! I hope you enjoy them as much as we do.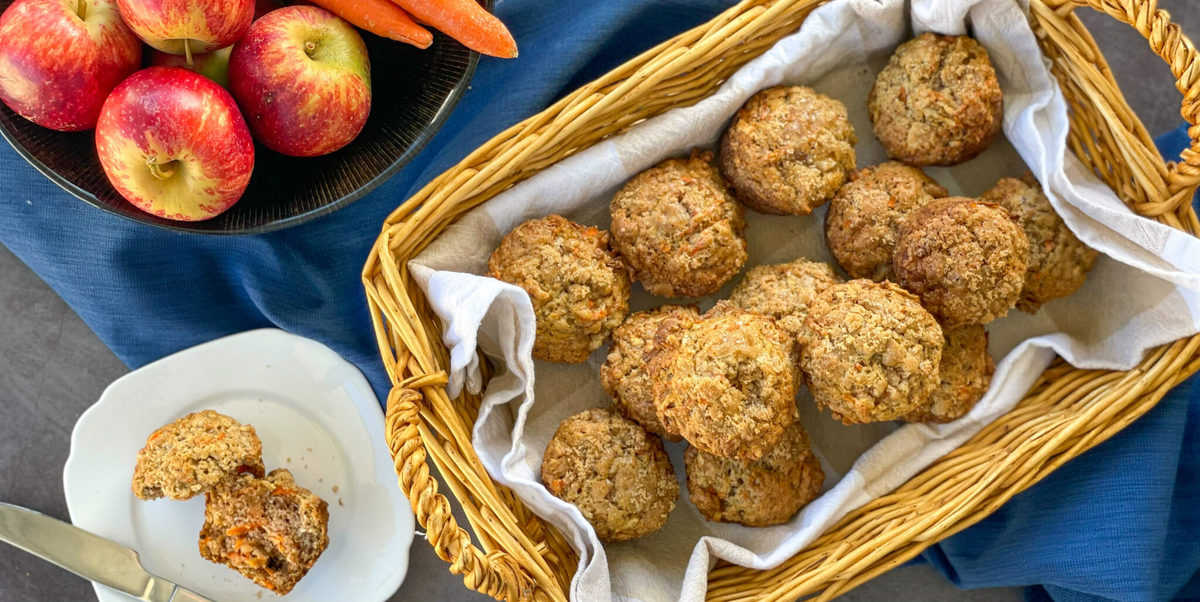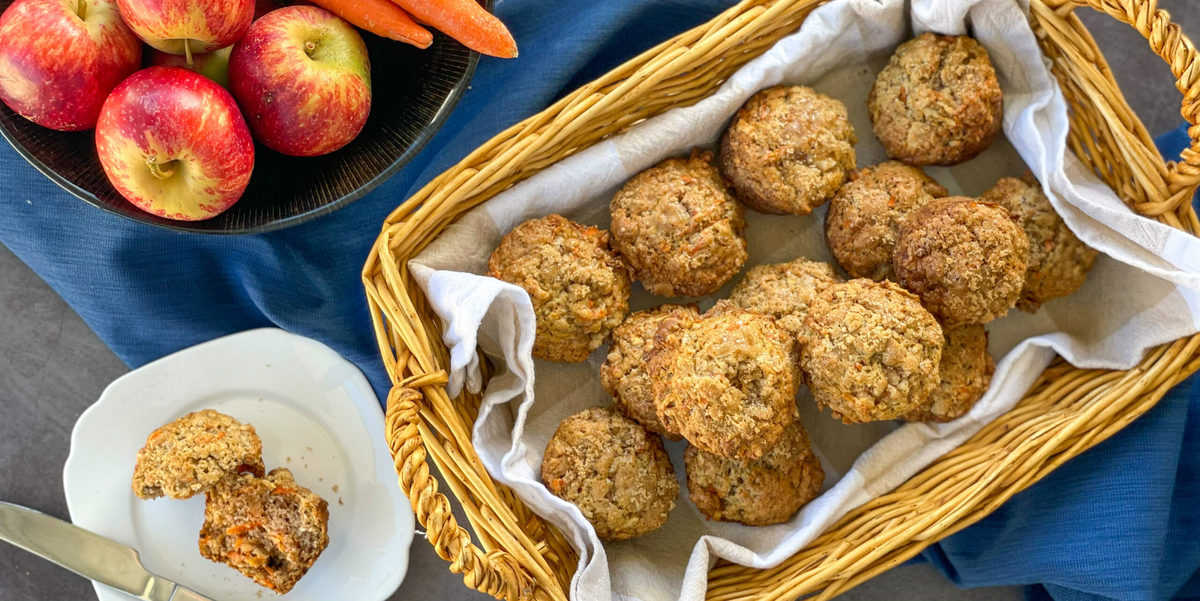 Thank you so much for stopping by to check out my latest recipes on my blog. If you are not already, be sure to follow me on Facebook or Instagram for more deliciousness, and you can register your email in the subscription box below to receive all my recipes as I publish them.
Happy Baking!
Anna
Pin It! Pinterest