Delicious Autumn recipe using apples and the lovely flavours of cinnamon with a decadent crunch topping.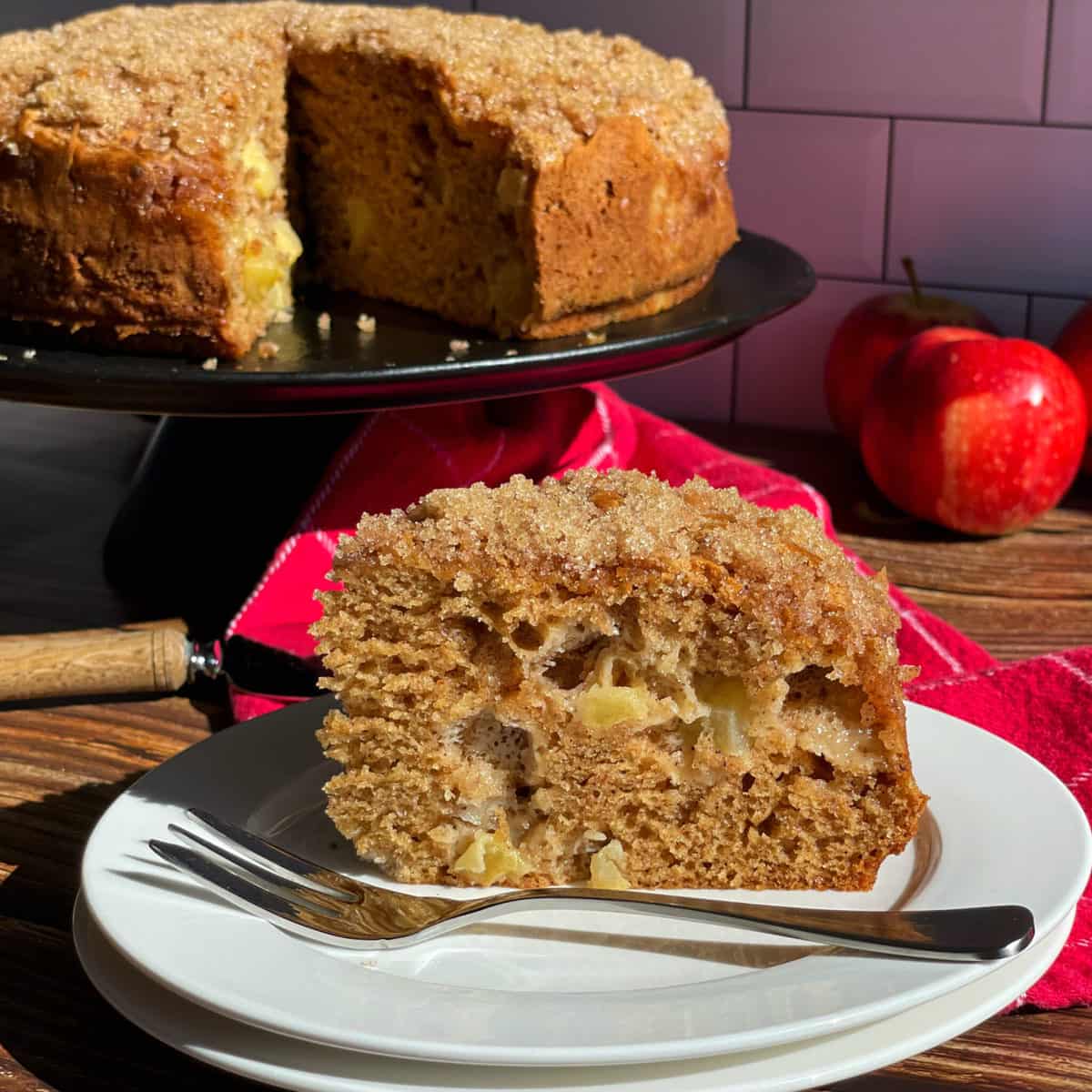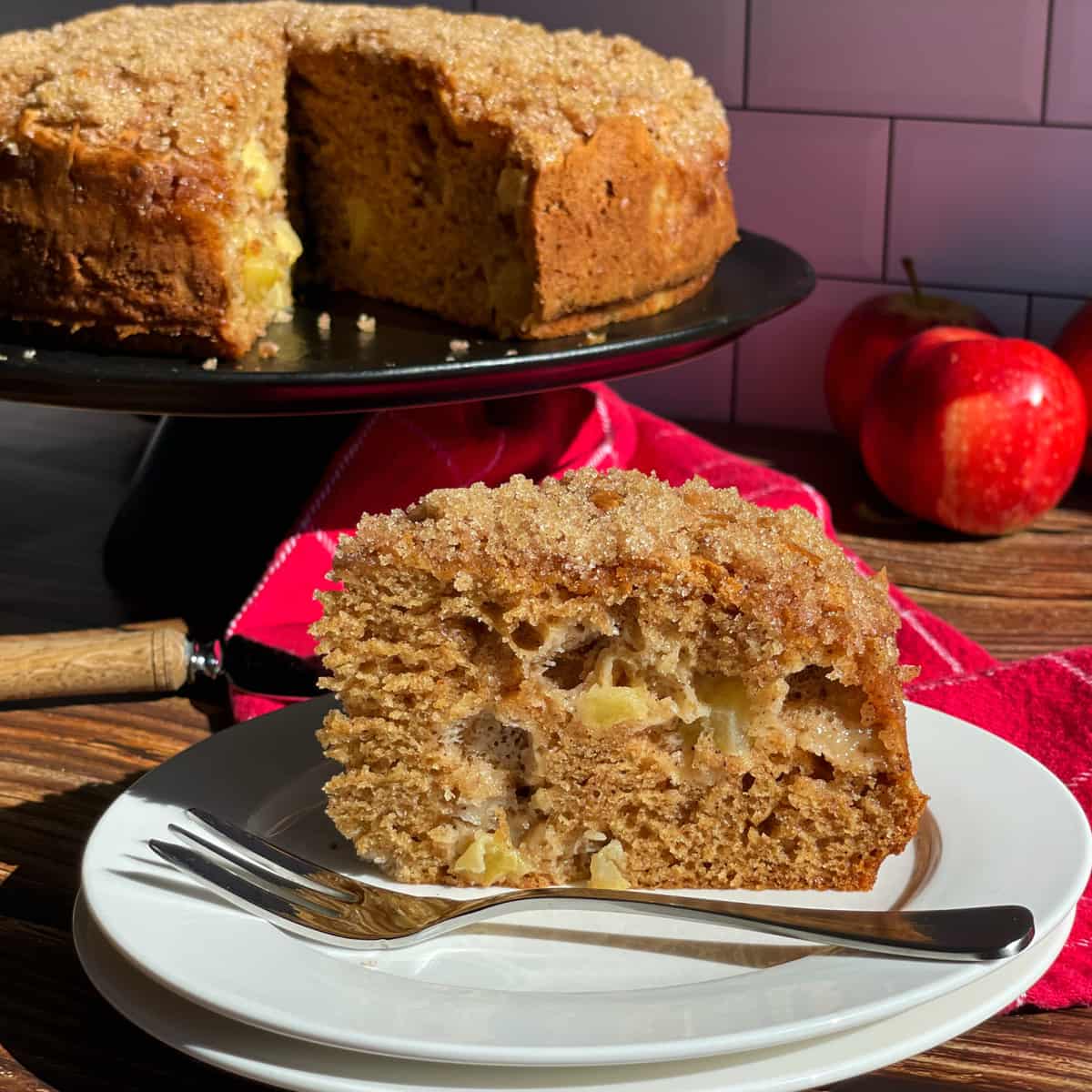 This recipe includes ingredients gifted by Countdown Supermarkets as brand ambassador. All opinions are my own.
This recipe is based on my Feijoa Crunch Cake and is so easy to make! Perfect for the abundance of apples our much neglected tree gives us each year.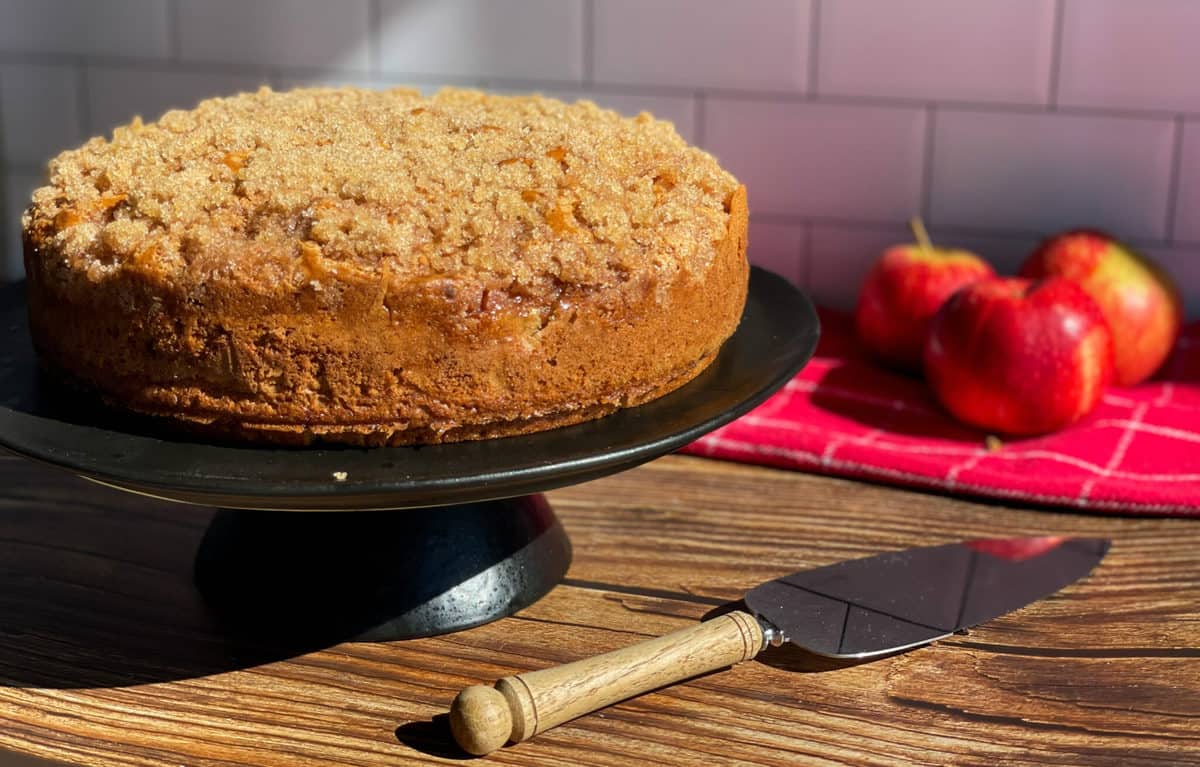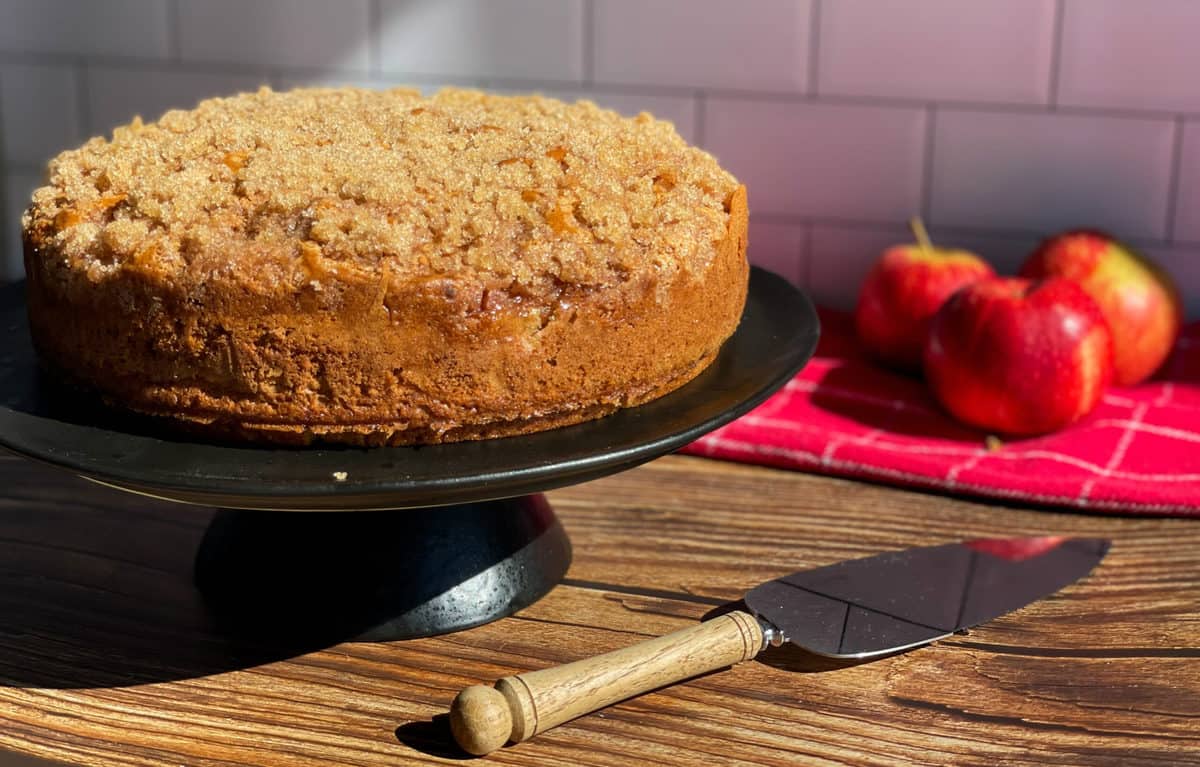 Any apples can be used in this recipe, I have no idea what variety ours are but while many prefer to use granny smith, I find it is ok to use whatever you have on hand!
I love using Apples in recipes, I am building quite a collection now of recipes including apples, if you are a fan be sure to check these out too.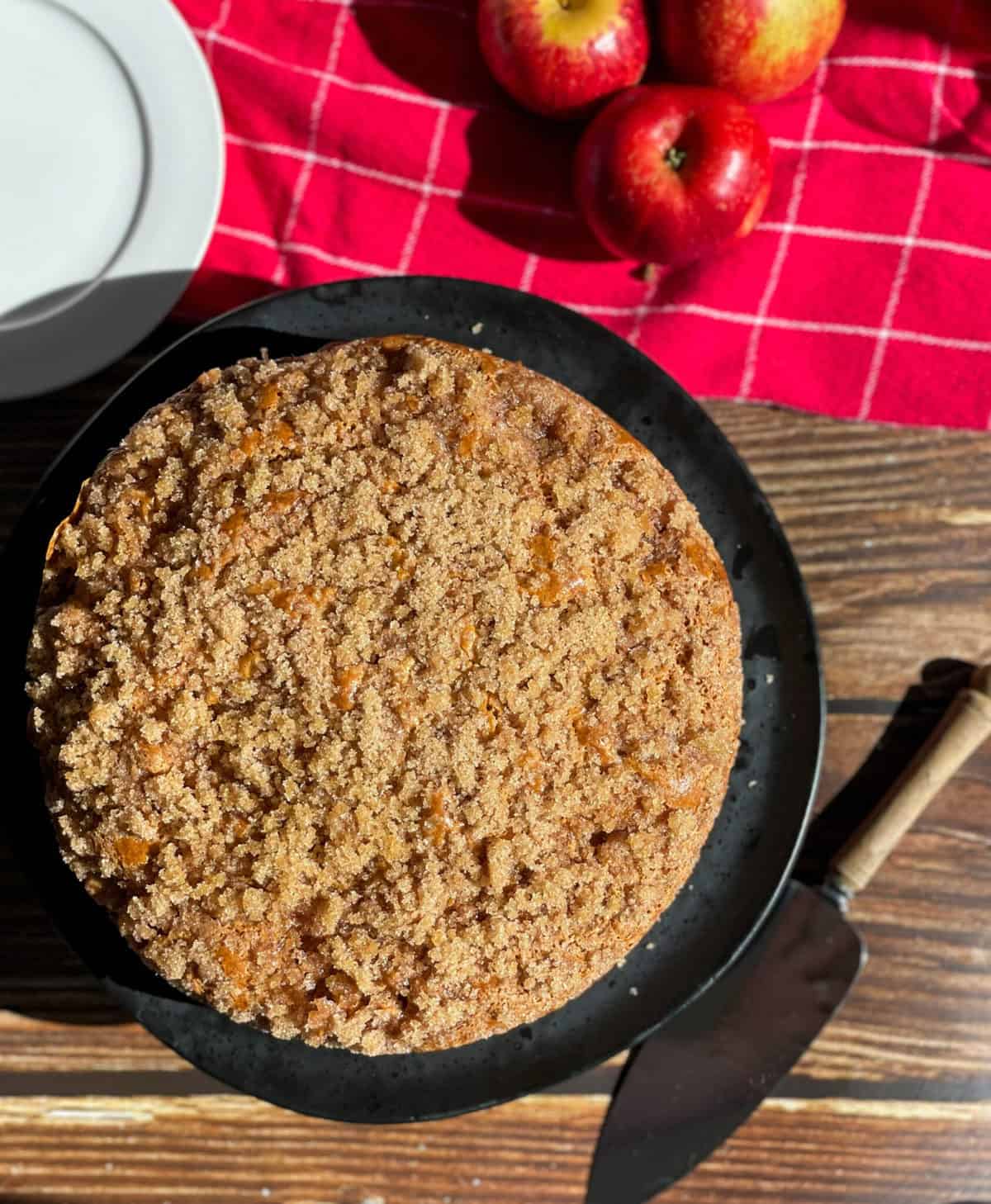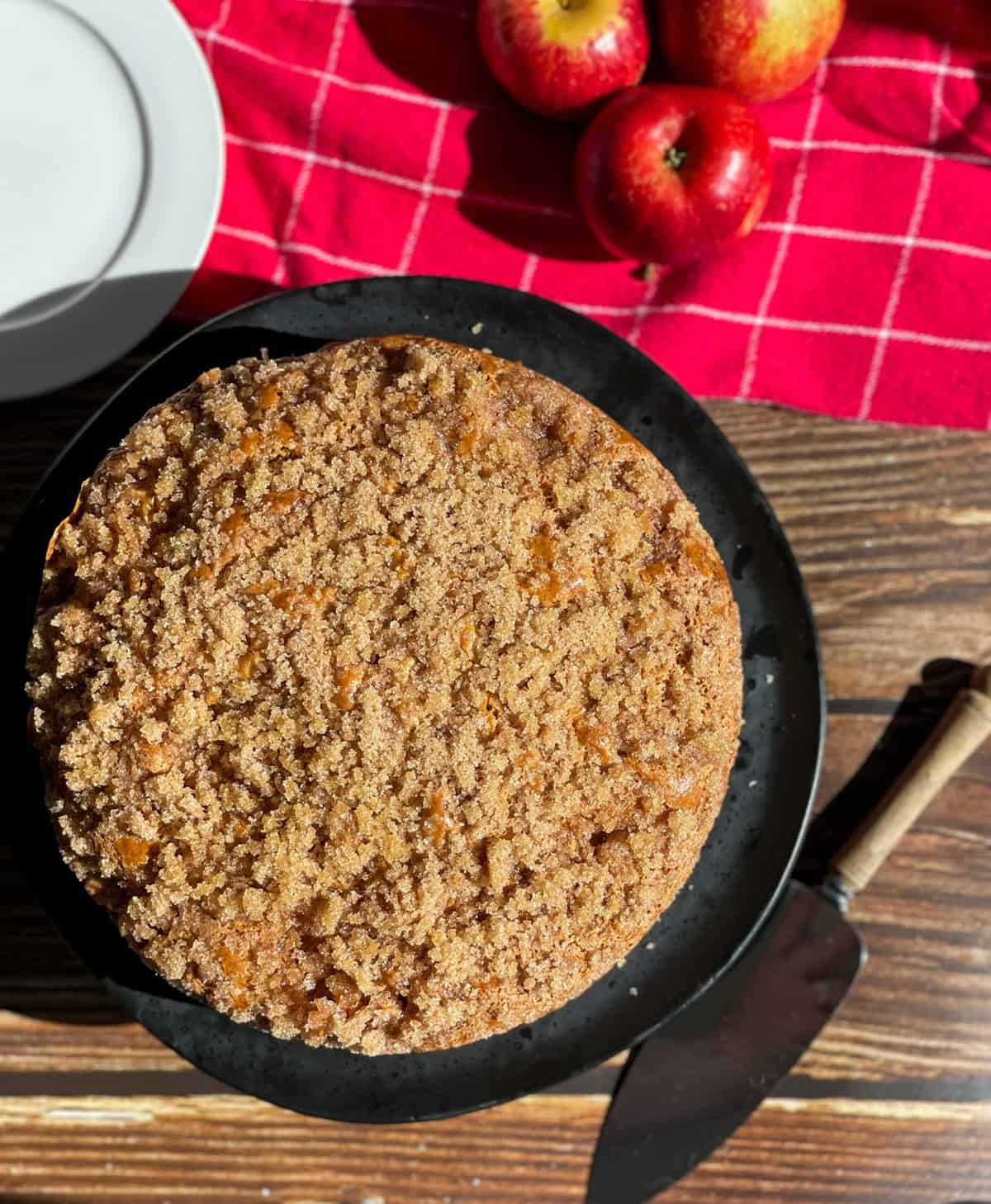 Here is just a selection
Be sure to check out these any many more by searching for Apple in my search function.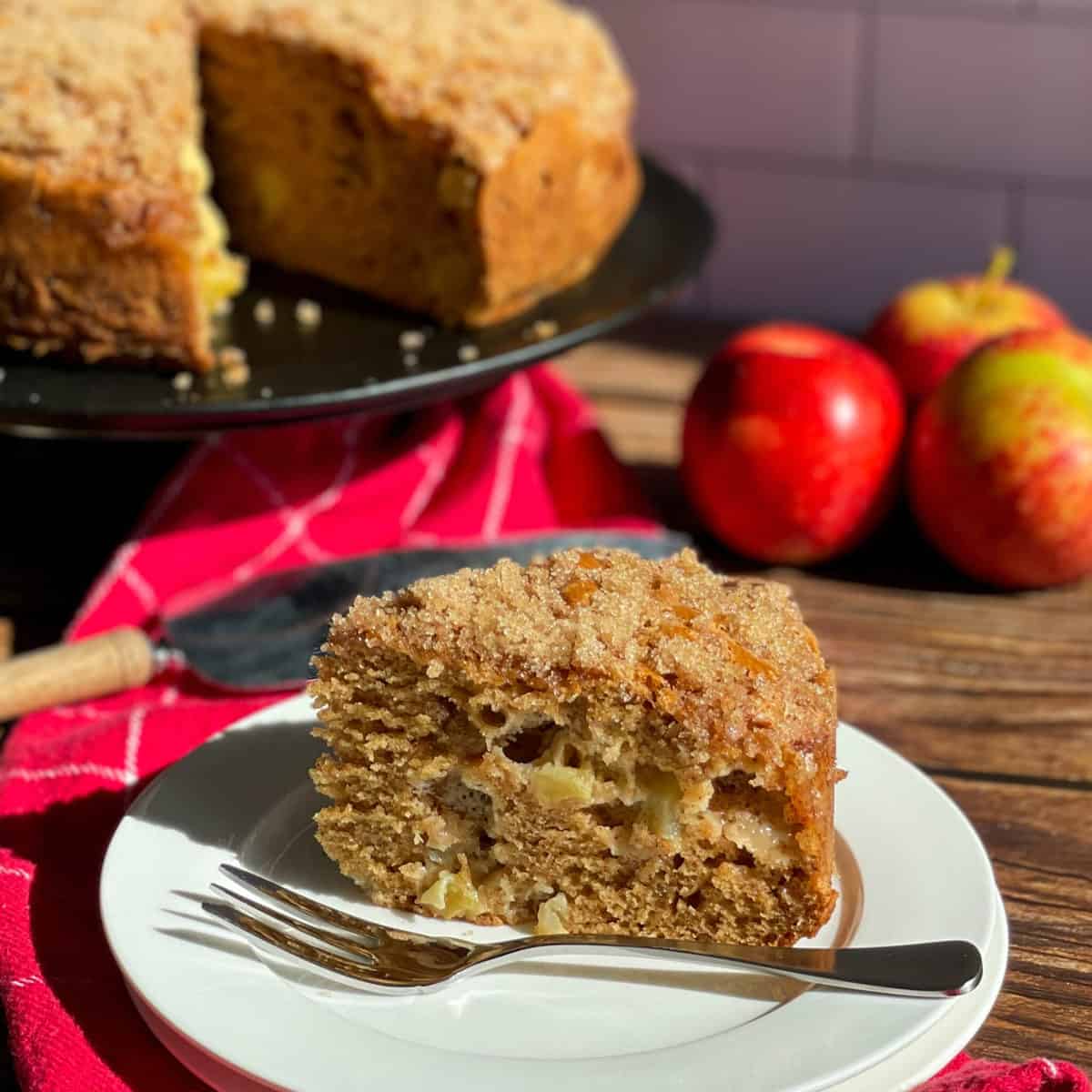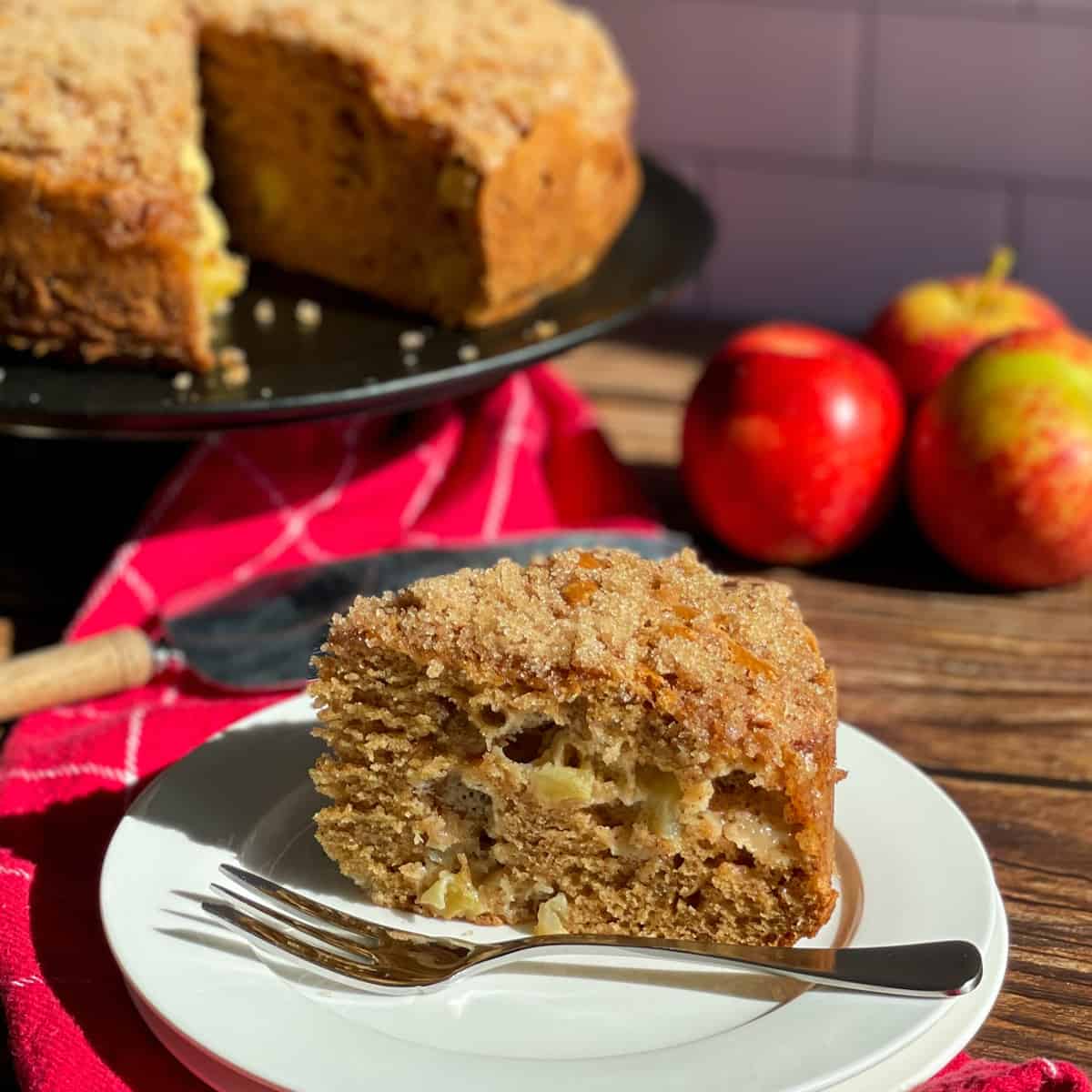 The ingredients for this one are all pantry basics, for the full list of ingredients and method scroll down further
Brown Sugar

Vegetable Oil

Egg

Buttermilk*

Vanilla Essence

Cinnamon

Nutmeg

Baking Soda

Flour

Apples

White Sugar

Butter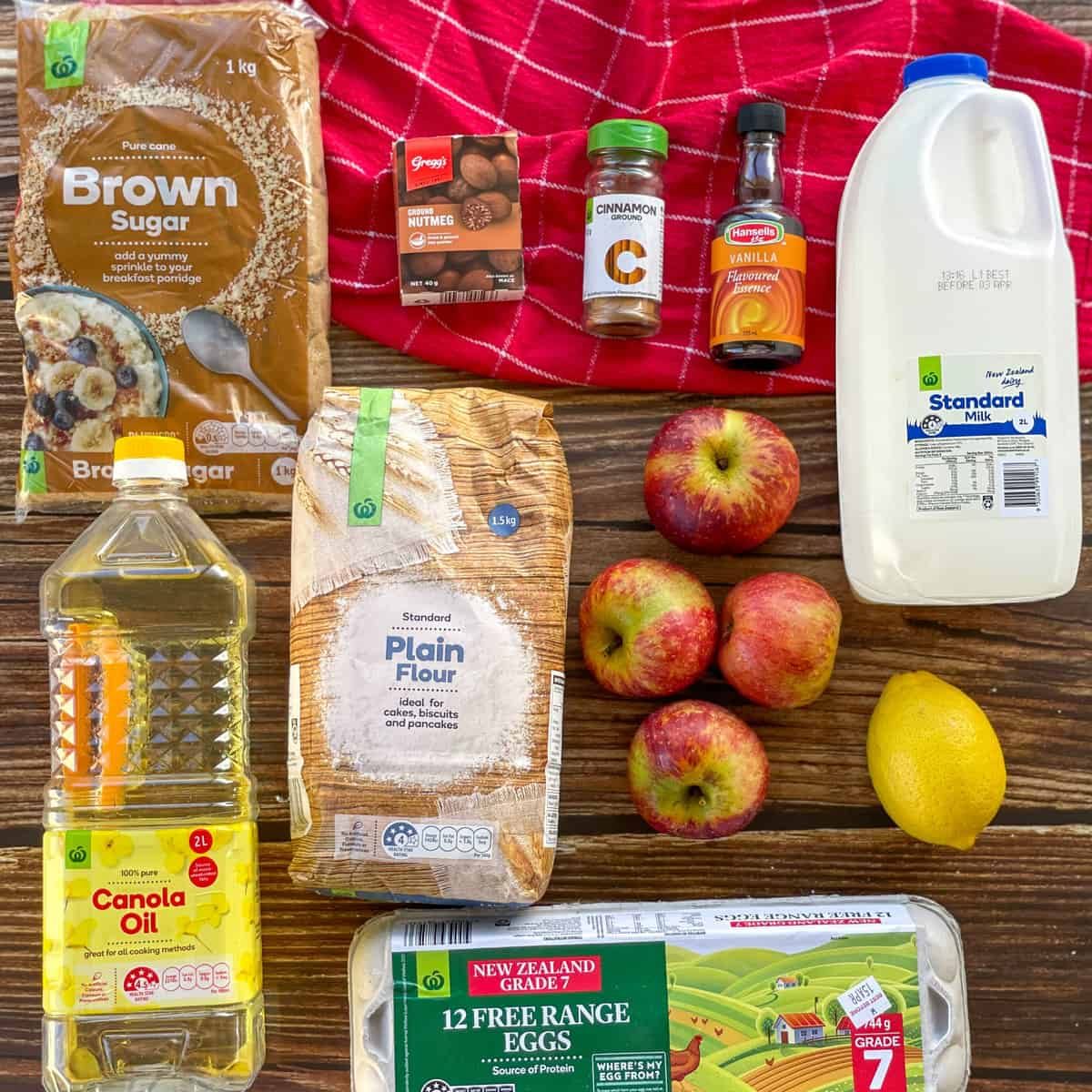 The recipe is in two parts, the batter for the cake and the crunch topping. You can of course omit the topping but it really does elevate the cake! You could also use a simple vanilla glaze if you prefer.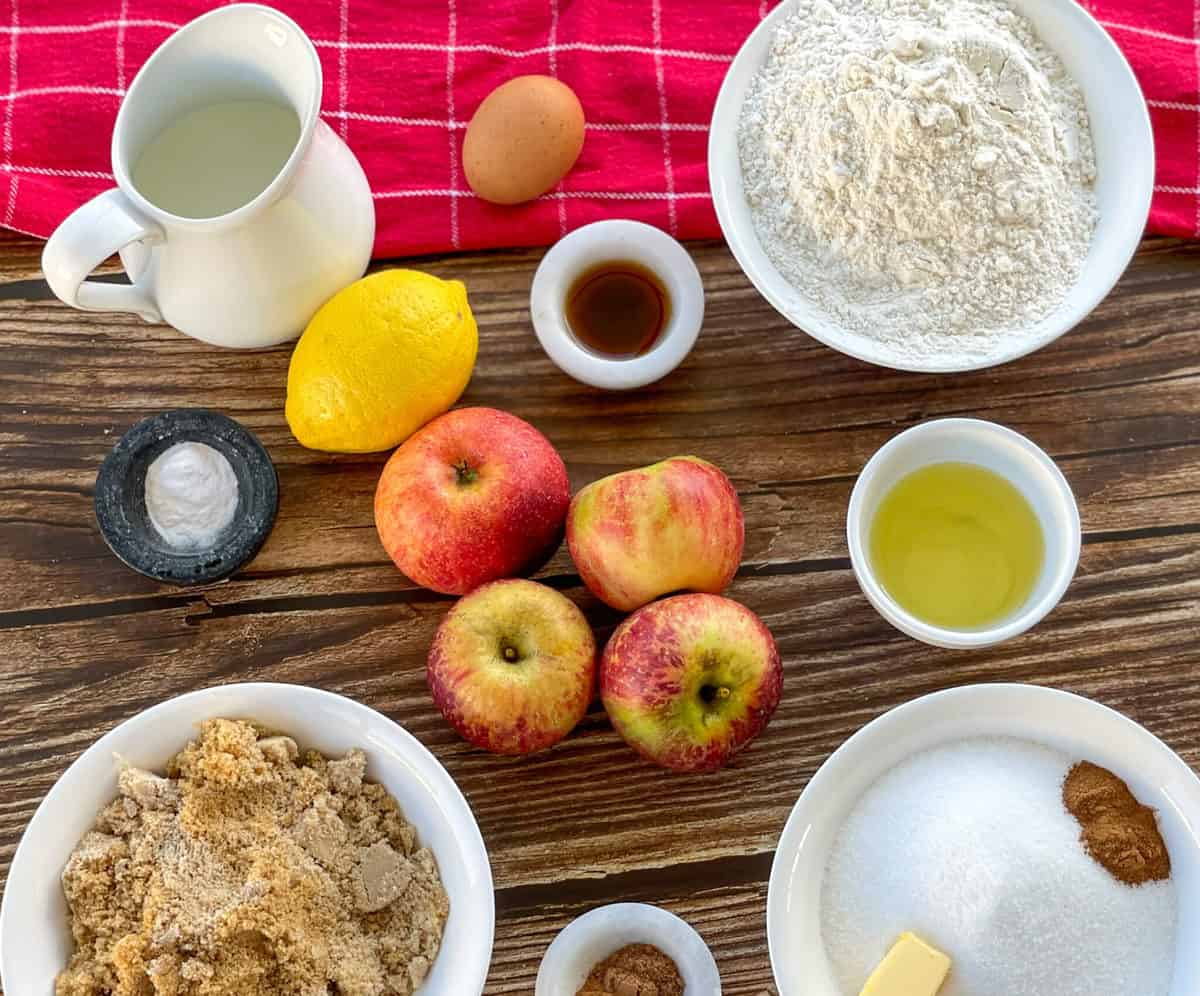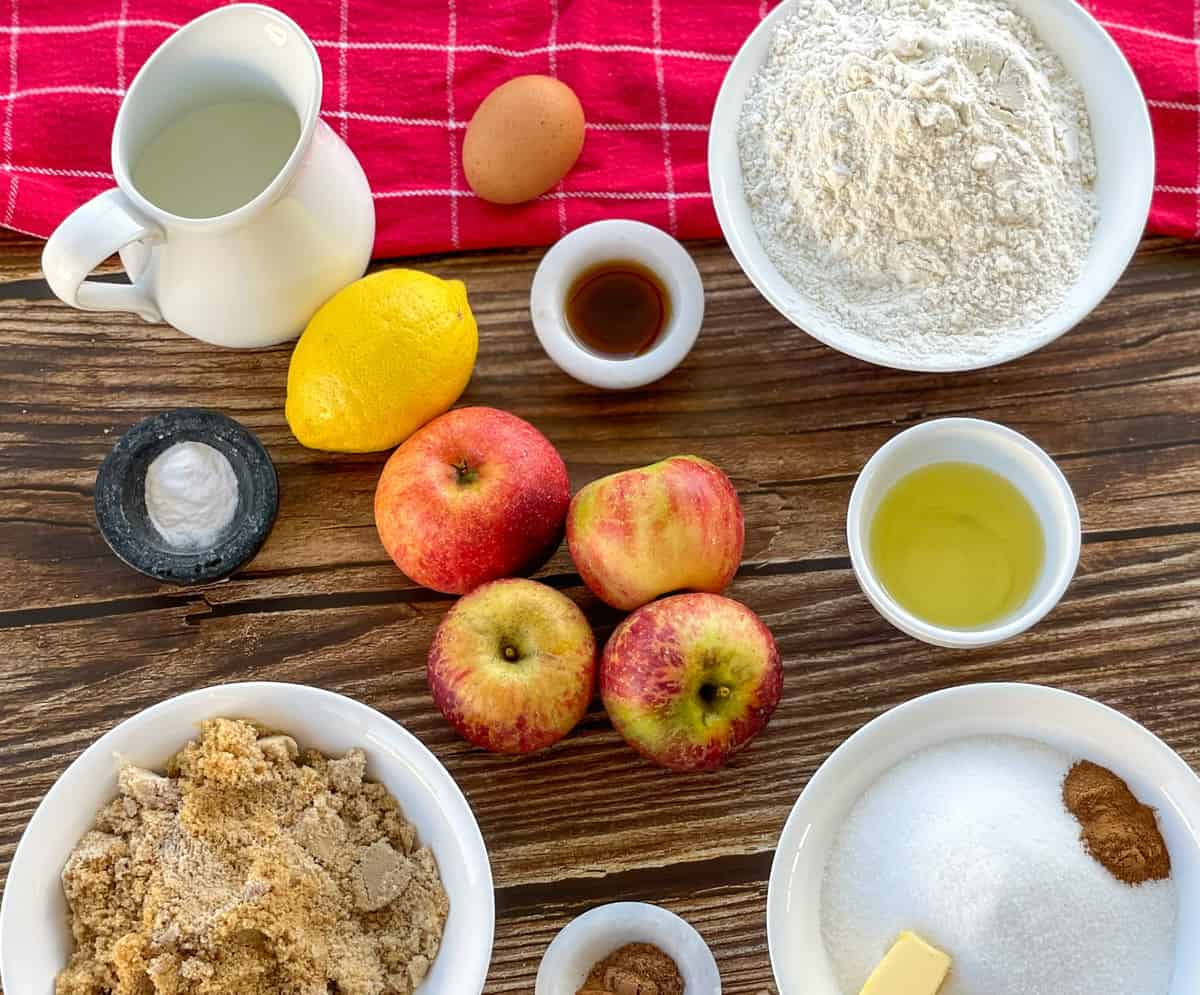 You will note from the ingredients above that this recipe calls for buttermilk. It is not an ingredient I often have on hand, but I can make it from just a few simple ingredients, milk and either white vinegar or lemon juice.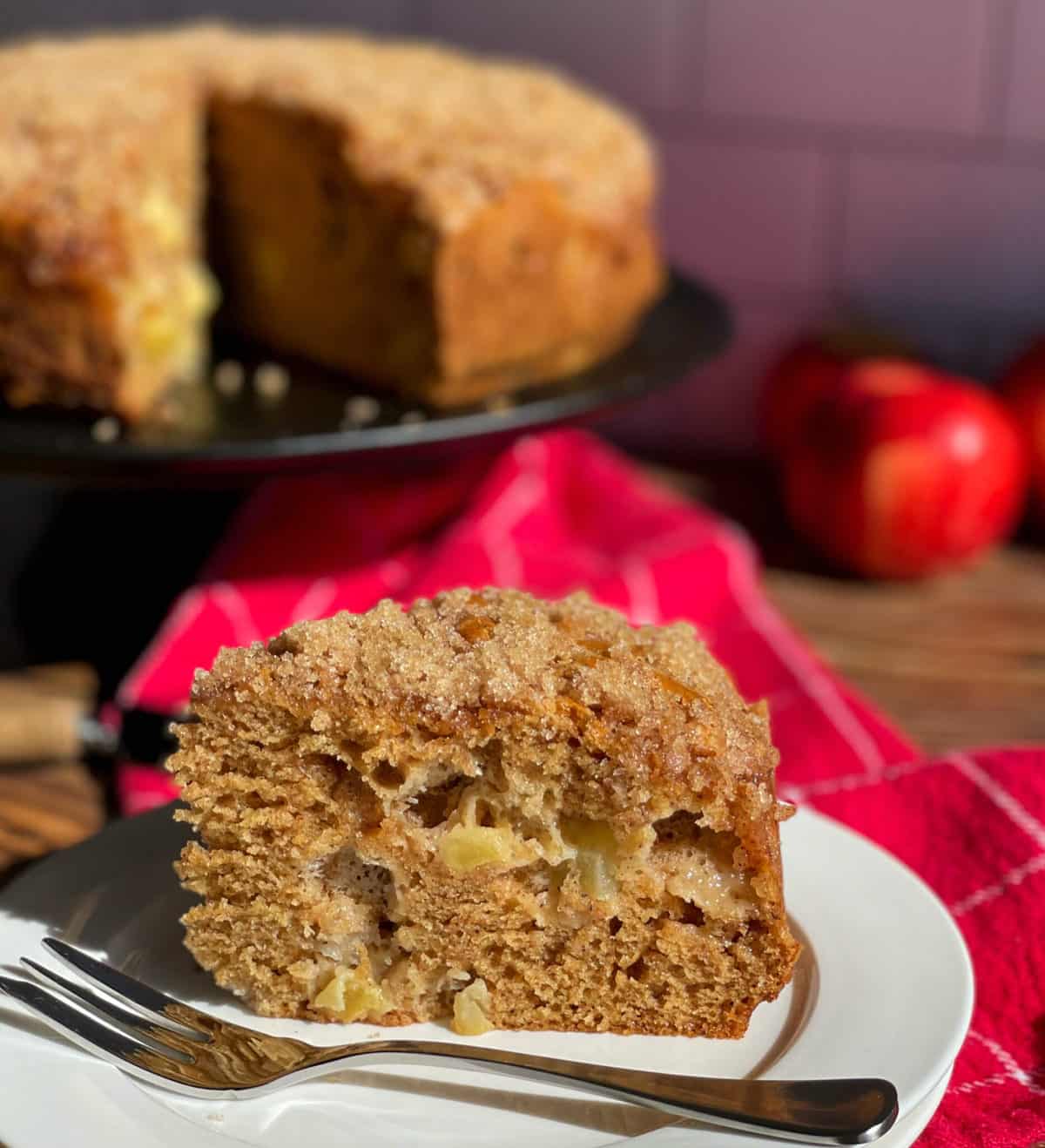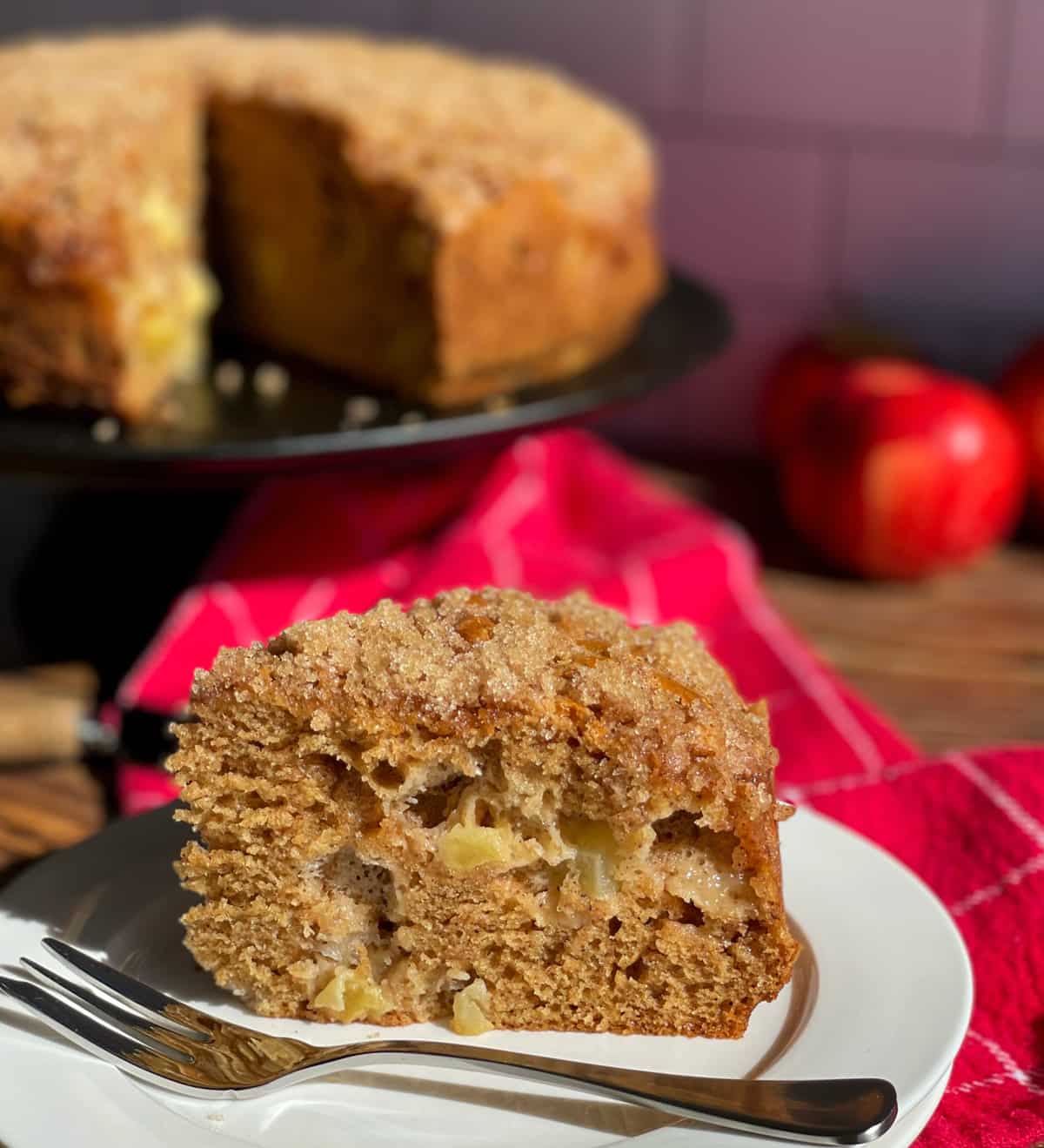 Buttermilk can be made by using the above ingredients to "sour" the milk. This makes the resulting cake lovely and soft, light and moist. The ratio for this is 1 cup of milk to 1 tablespoon of either white vinegar or lemon juice.


To make the cake itself, it is a one bowl cake, simply adding the ingredients in the order below and combining at each step. The cake takes around an hour to bake so allow time for that.


The topping is simply a combination of white sugar, cinnamon and cold butter, rubbed together then sprinkled over the cake before baking. This creates a delicious crunchy finish to the cake as it bakes.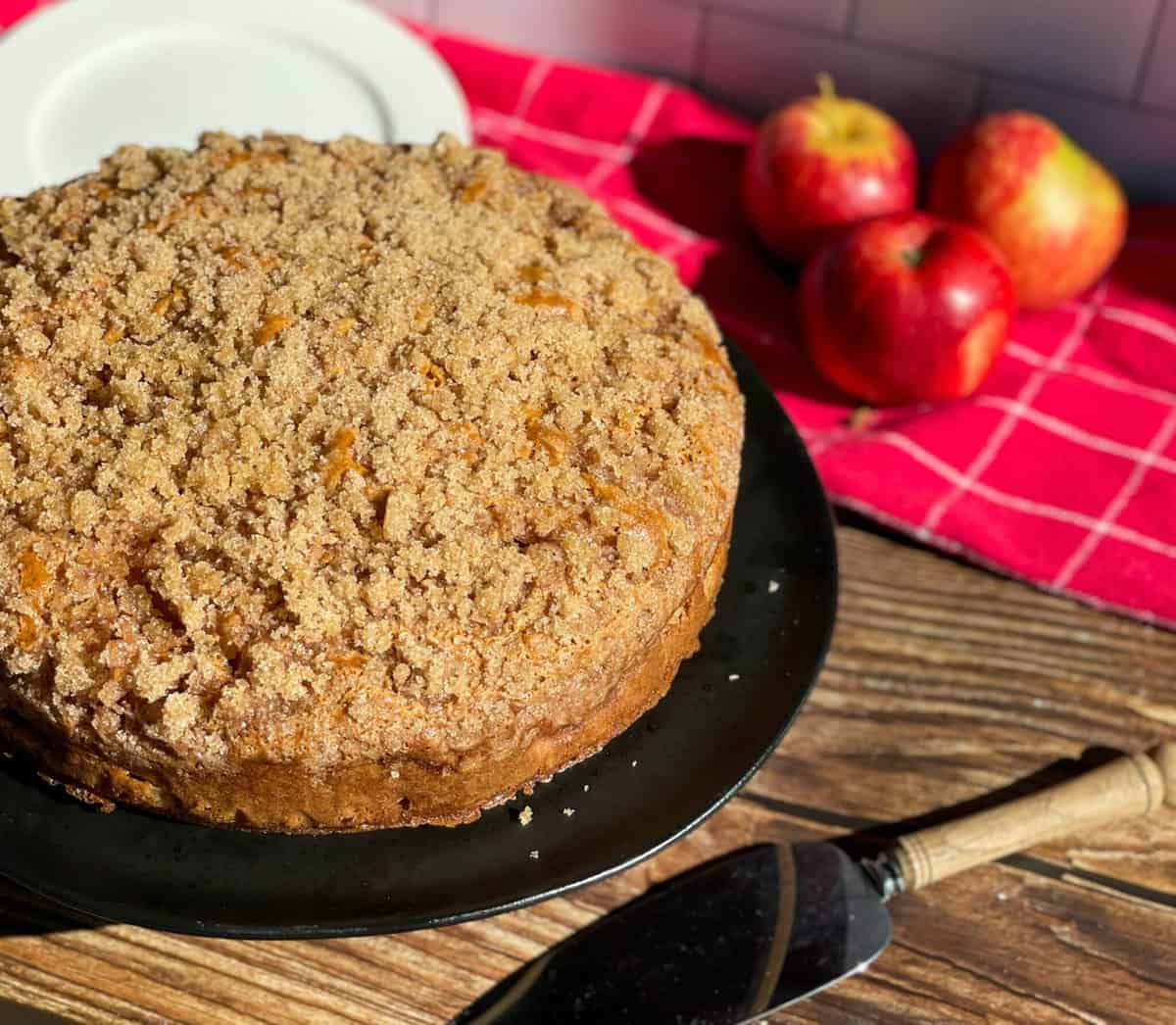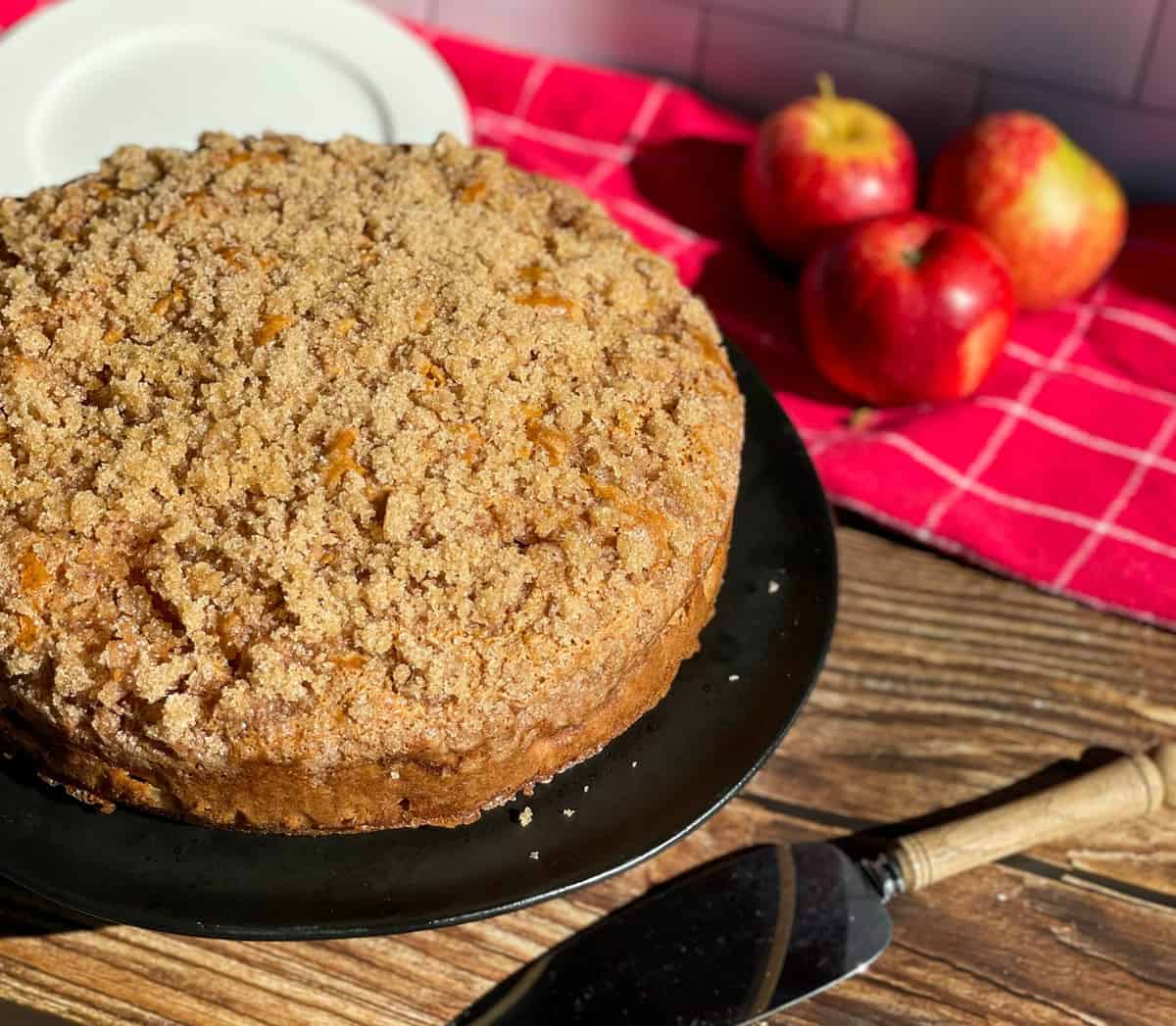 This is a lovely cake served warm or cold, as an afternoon tea or as a dessert with a lovely vanilla yoghurt. I hope you enjoy this one as much as we do.
Here is my recipe for Apple Crunch Cake
Be sure to let me know in the comments below what you think of this one!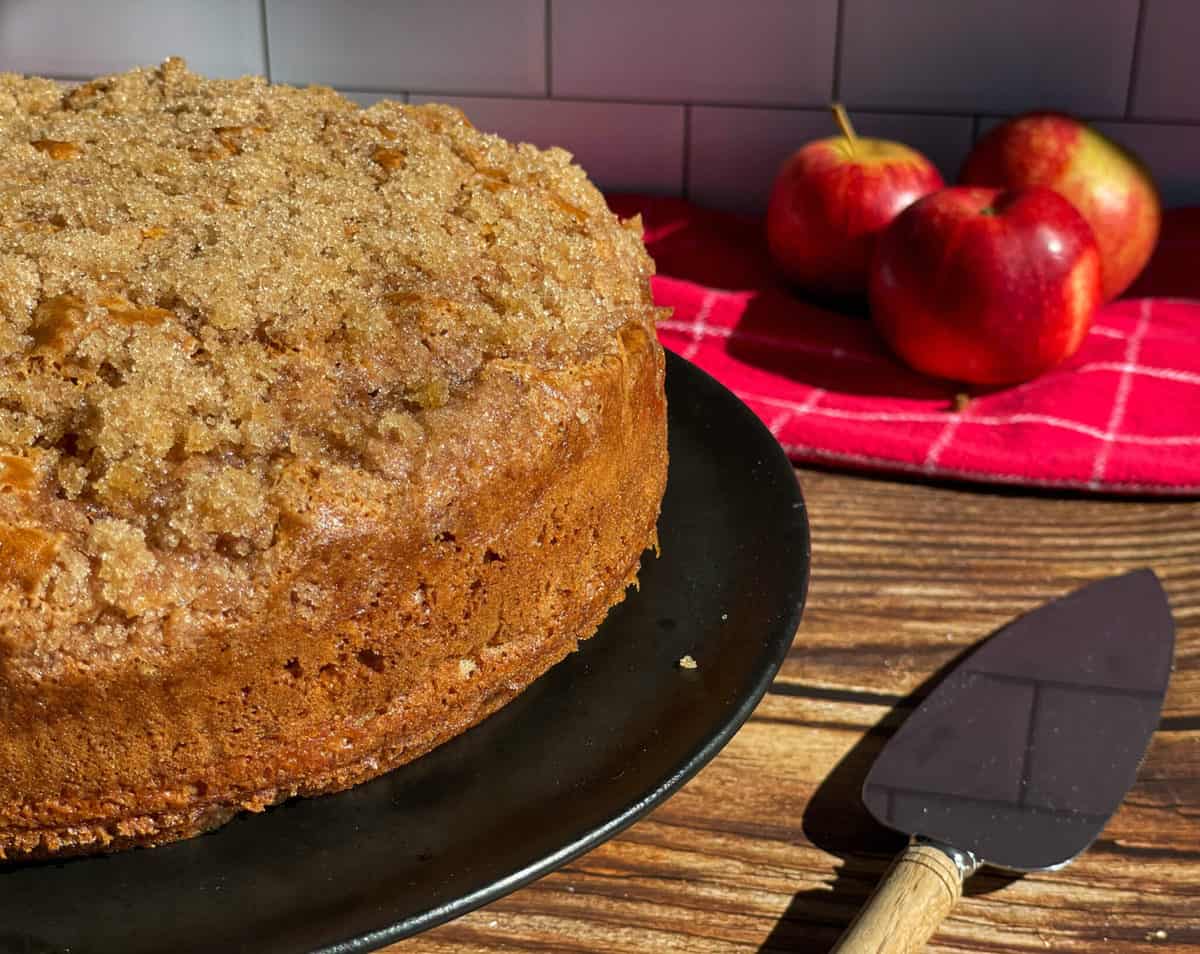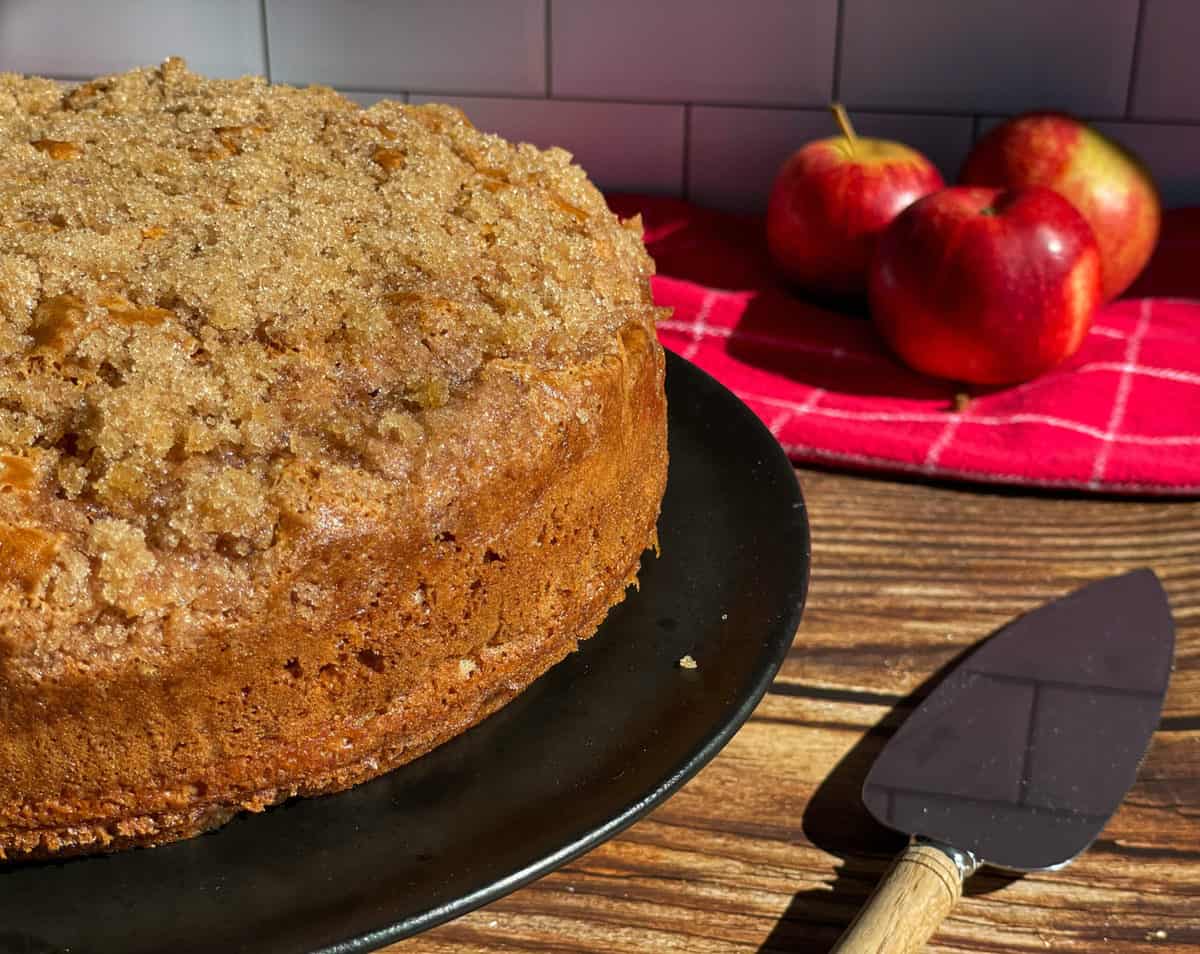 Thank you so much for stopping by to check out my latest recipes on my blog. If you are not already be sure to follow me on Facebook or Instagram for more deliciousness, and you can register your email in the subscription box below to receive all my recipes as I publish them.
Happy Baking
Anna
PIN IT! PINTEREST