Absolutely delicious soft rolls filled with a delicious buttery apple pie filling and smothered in a vanilla icing. You will LOVE these Glazed Apple Cinnamon Soft Rolls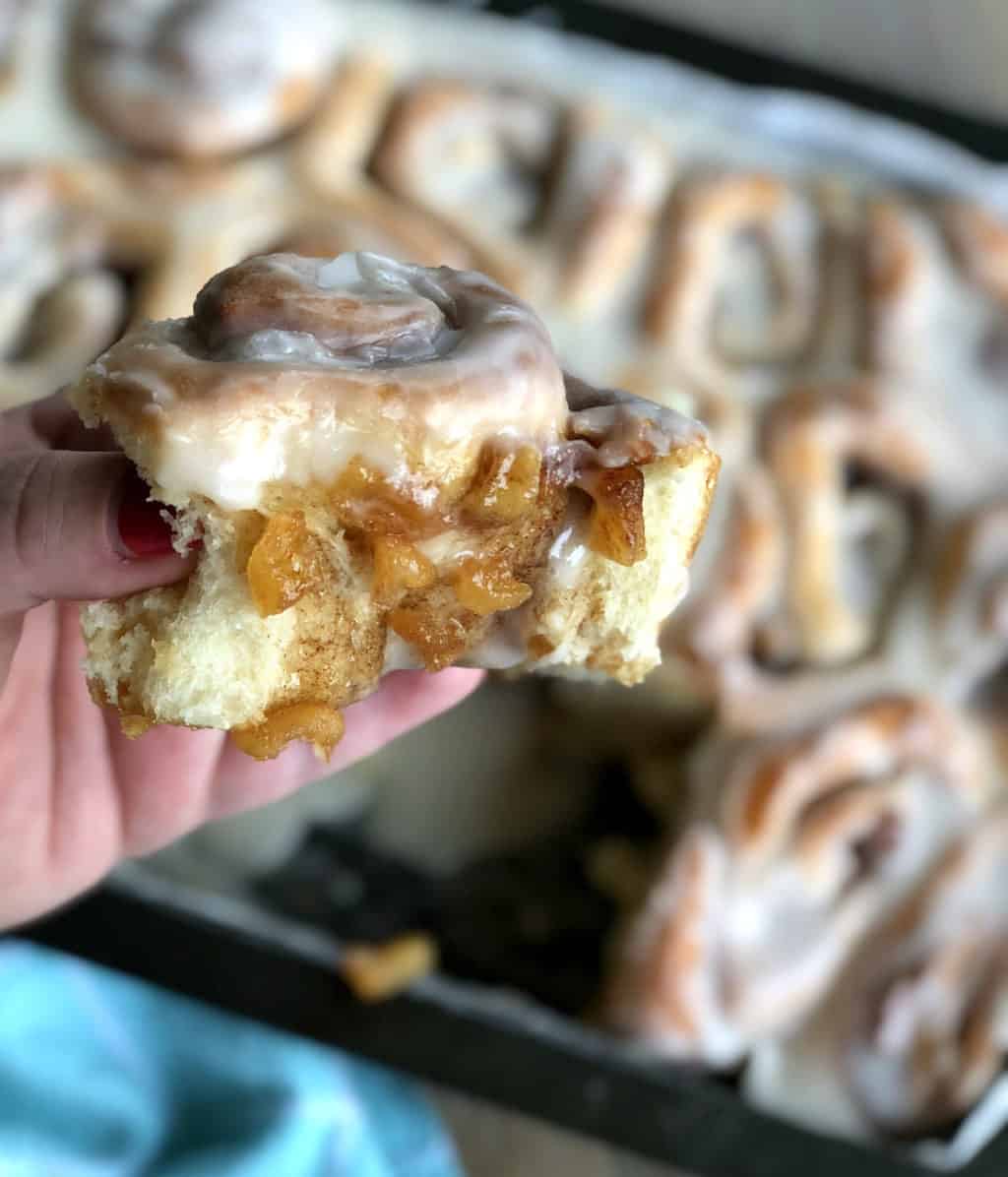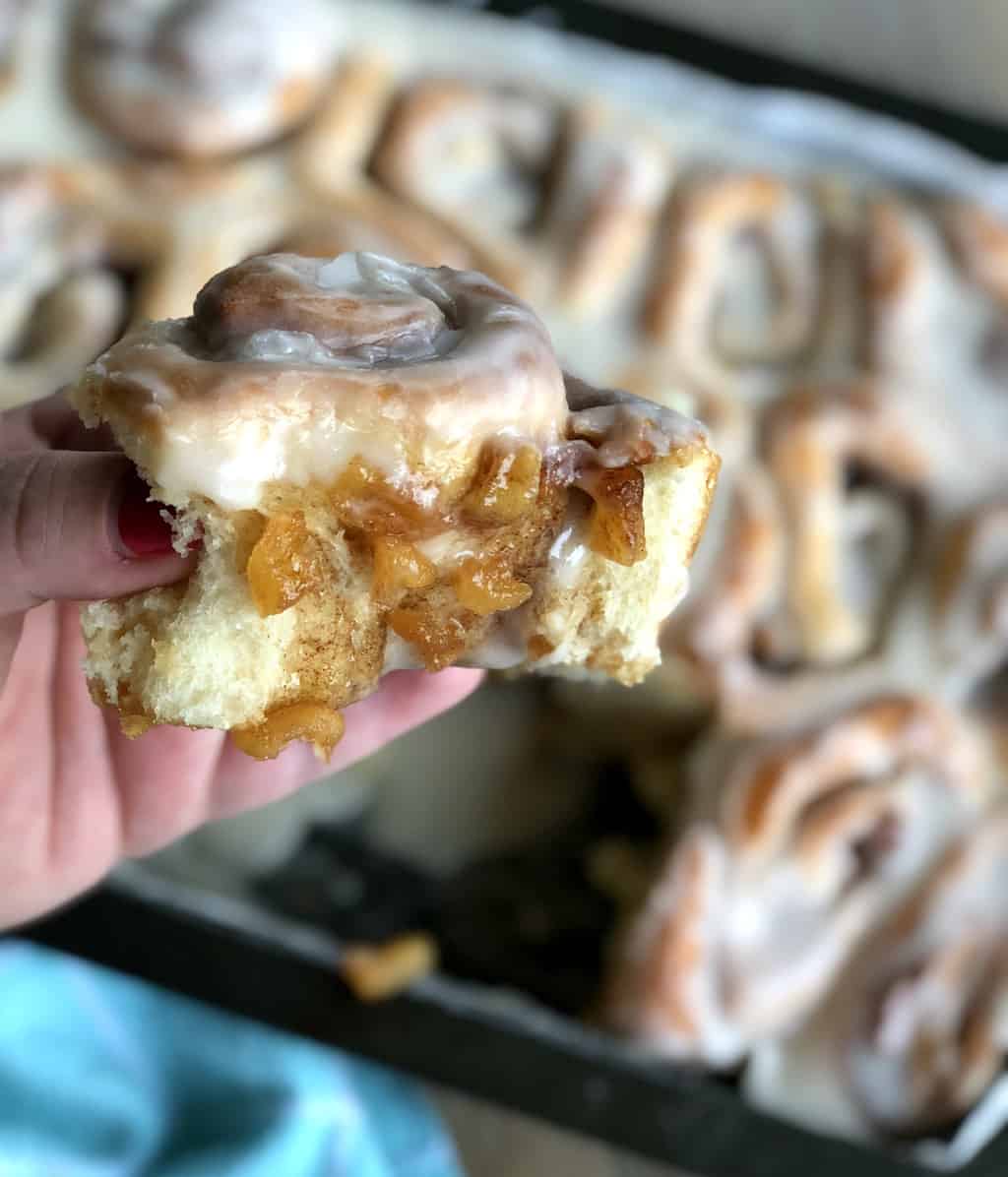 I have really begun to enjoy baking with yeast, in the past I have been a little wary of it, but it is actually a lovely way to spend time in the kitchen. You need a little time and a little patience. But the outcome in this case is absolutely worth it. The rising of the dough, creating this gorgeous marriage of flavours – whats not to love!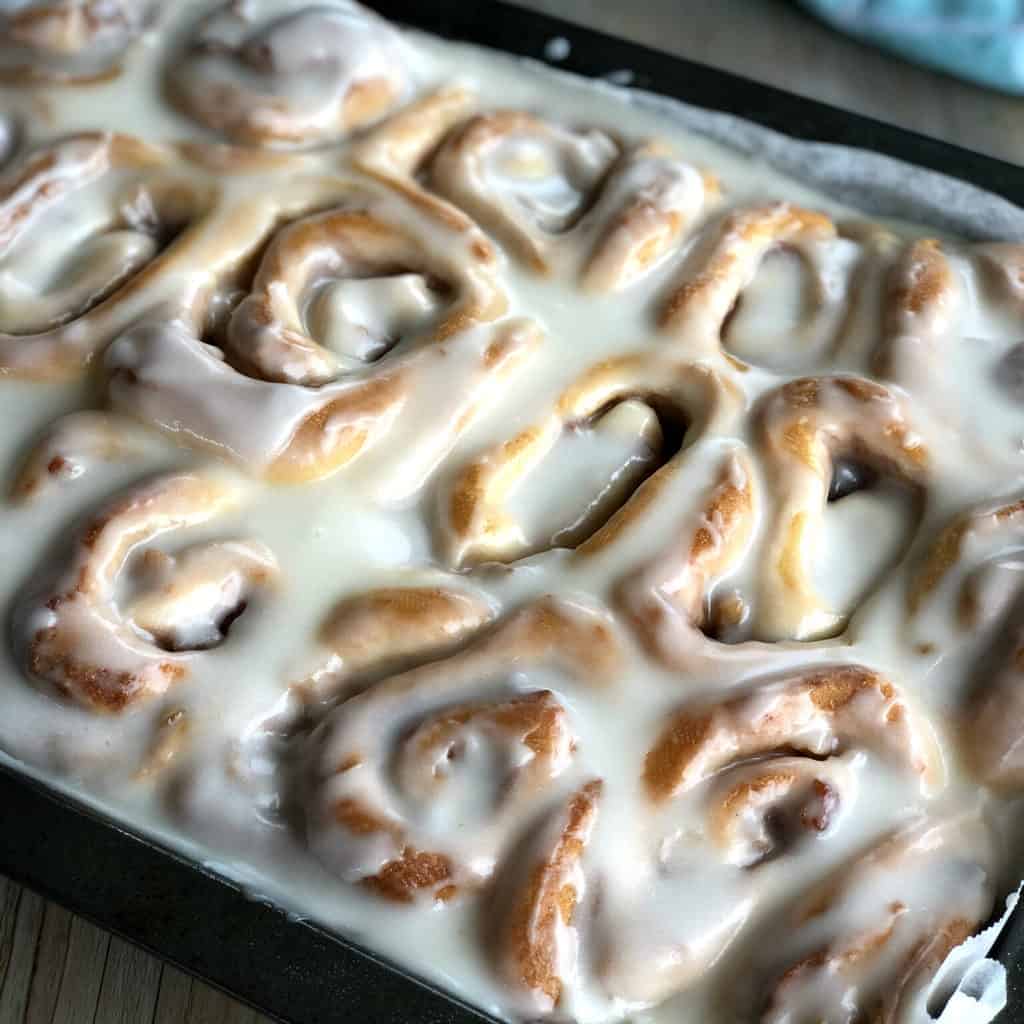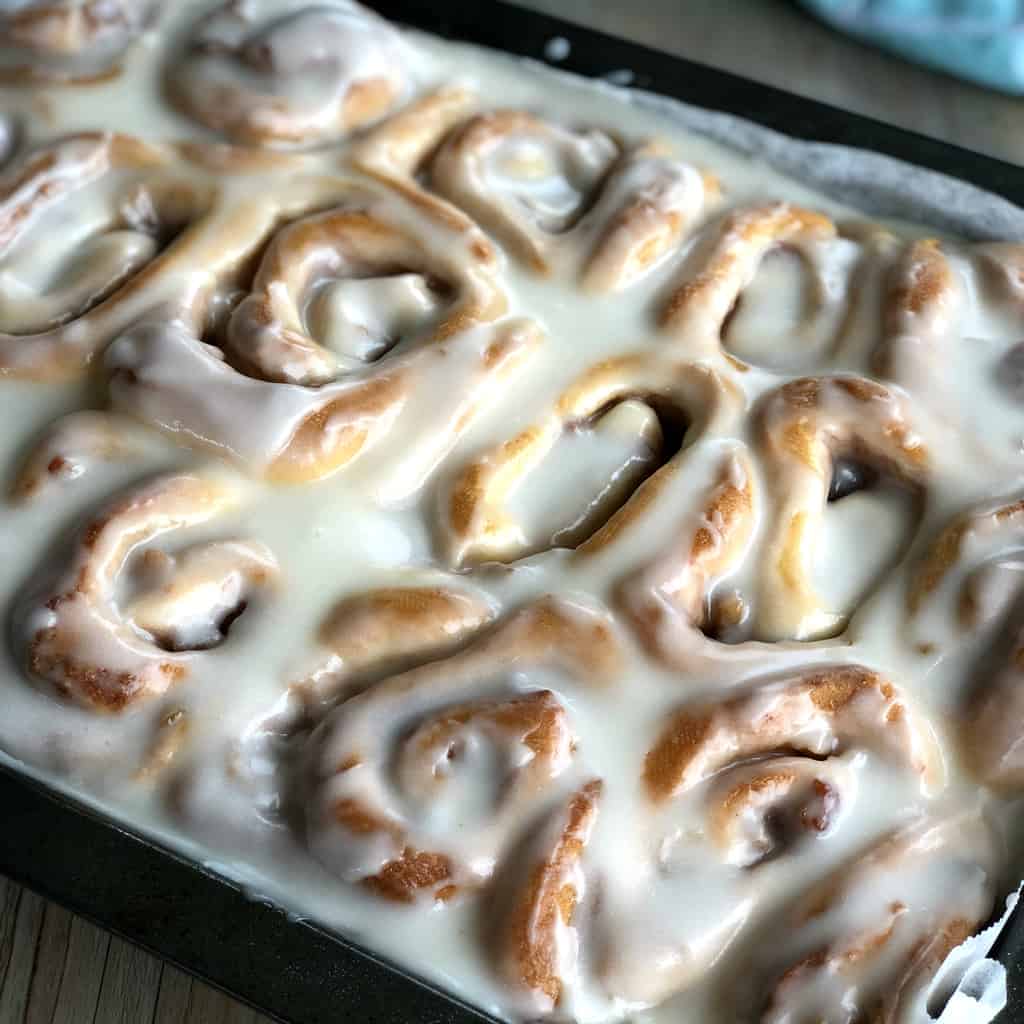 Apple & Cinnamon is such a lovely flavour. Our apple tree is bursting at the seems at the moment, we tend to garden by neglect. Only the fittest survive around here! Which is why we love it when the crops are great – no effort on our part! lol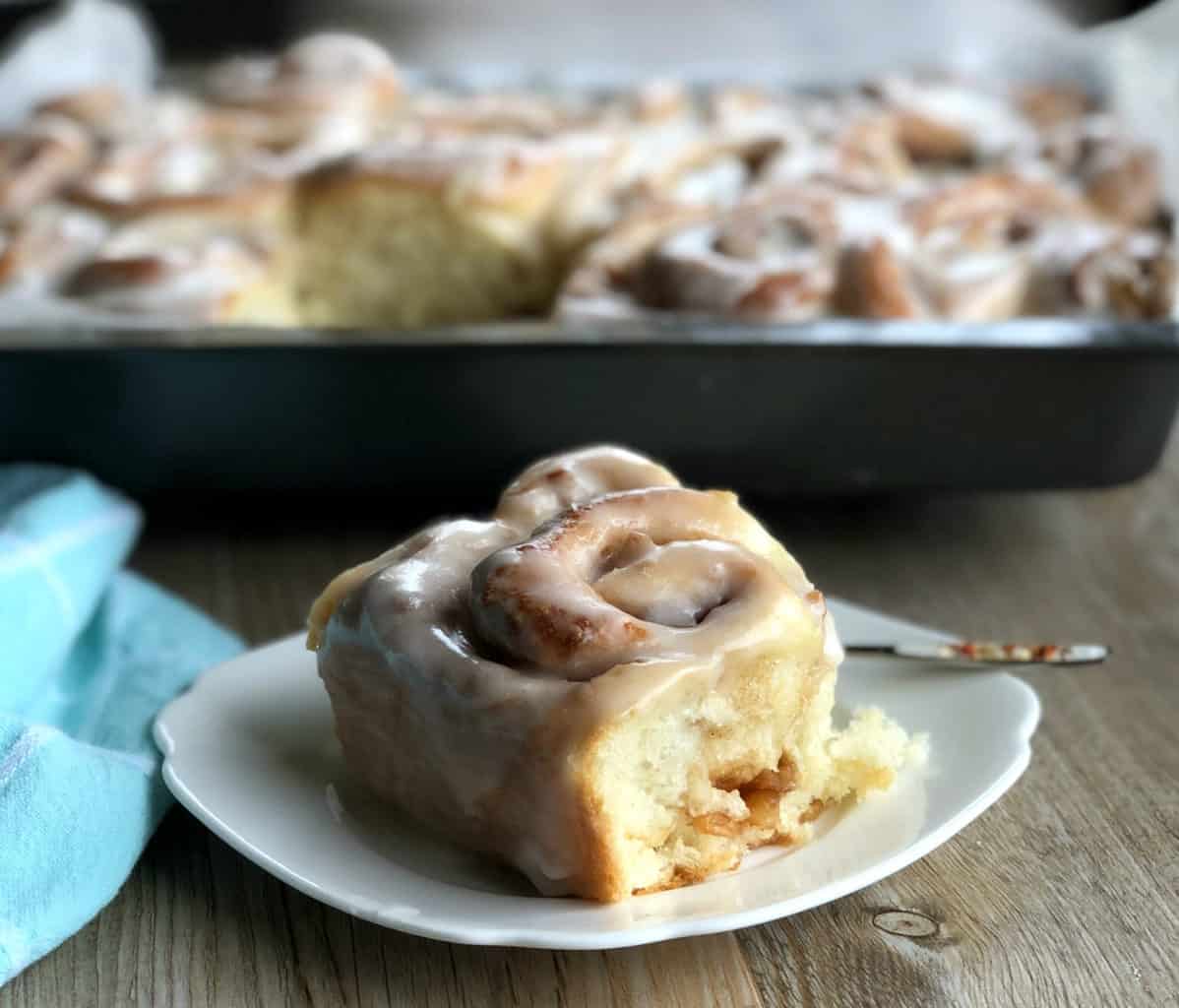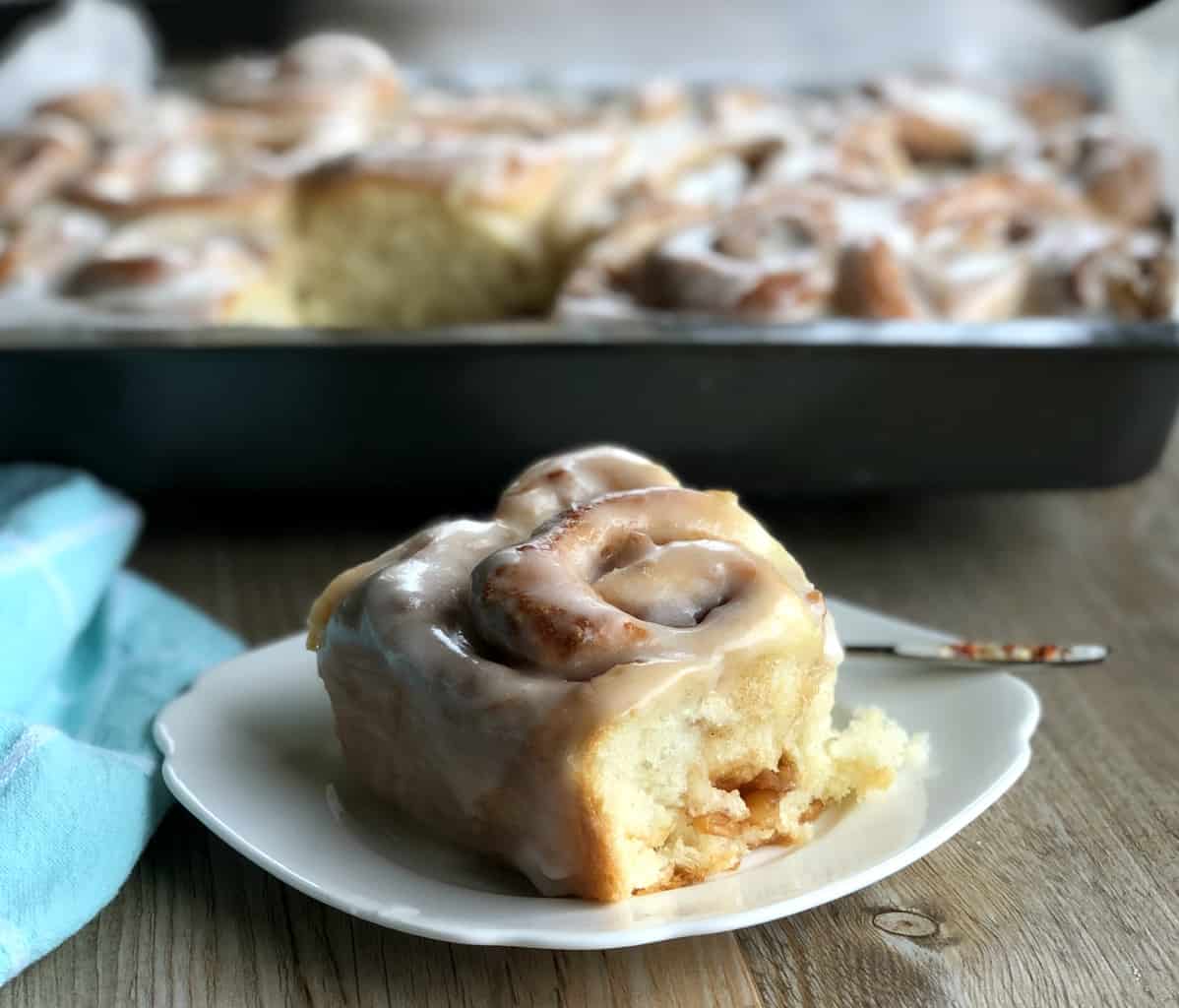 I love this recipe so much I have created a Raspberry Lemon version, you will want to try that one too! A combination of frozen raspberries and lemon zest is a total winner. I would love to hear what other fillings you would try? Let me know in the comments below.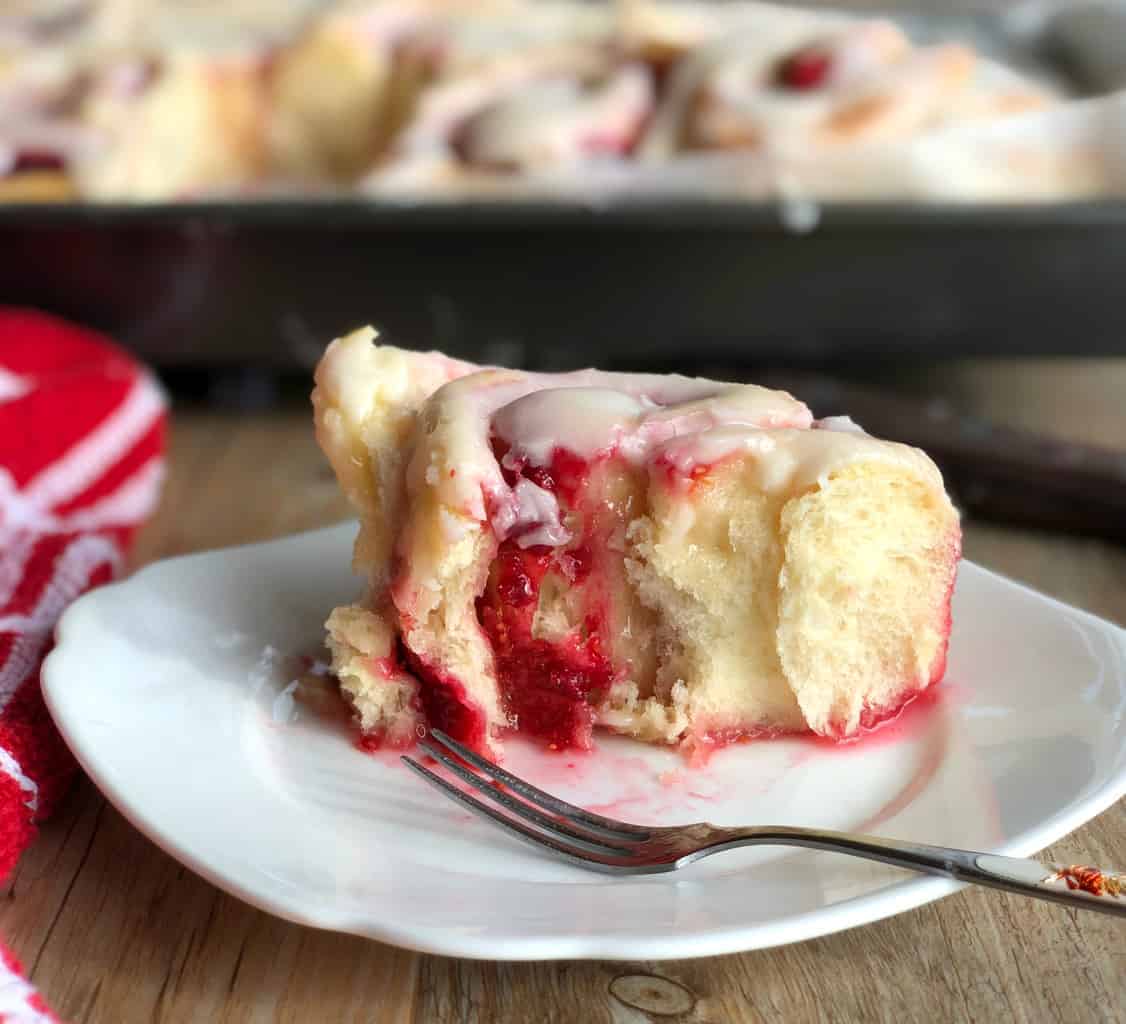 To make the dough is a lovely simple process. This is perfect to make on a day when the sun is shining through the window as this helps the dough to rise. There are two risings with this mixture, once when it is first made, then again after you have created the rolls with the filling.
You will need a food mixer, this just makes everything much easier – with a dough hook.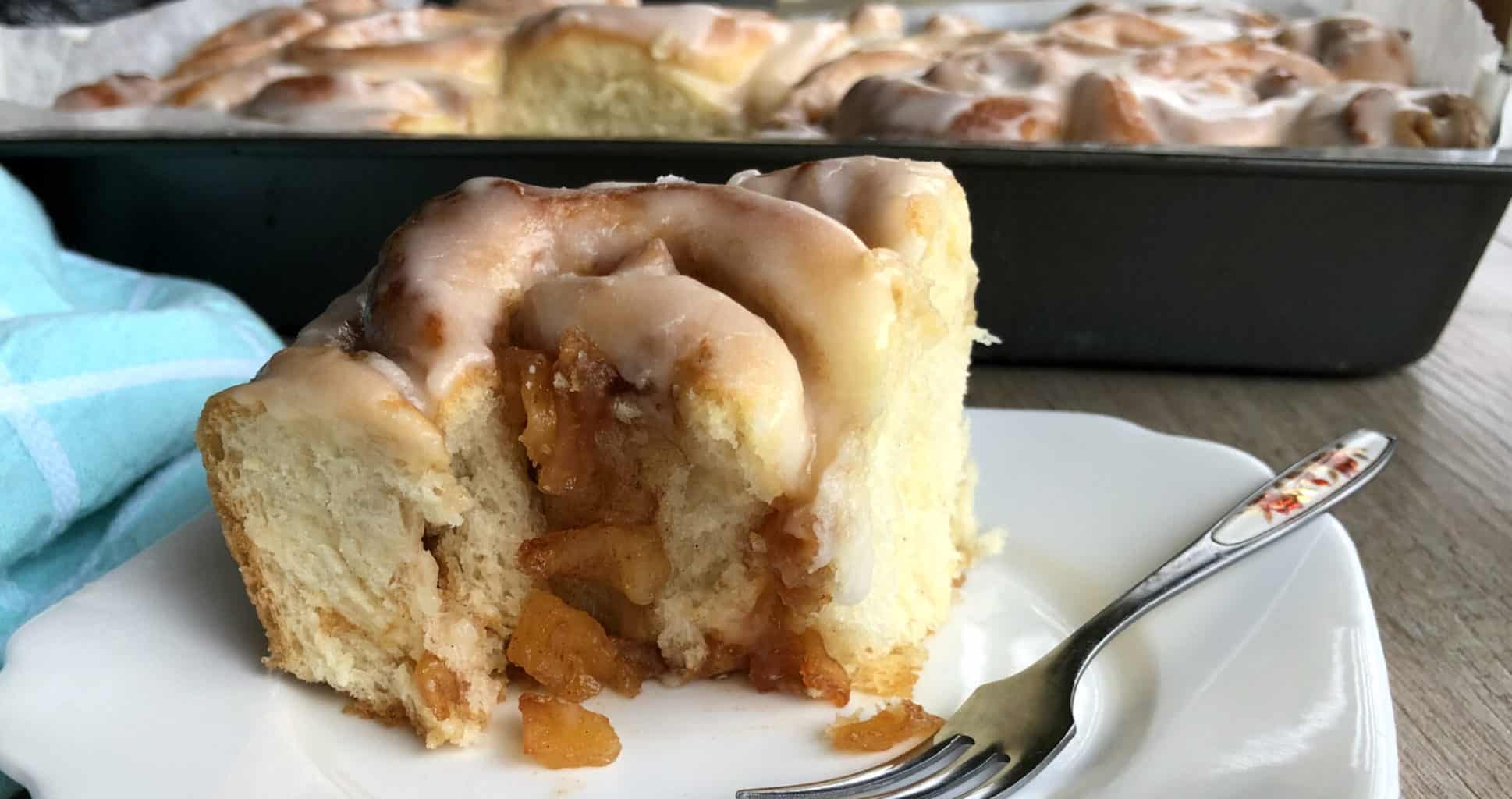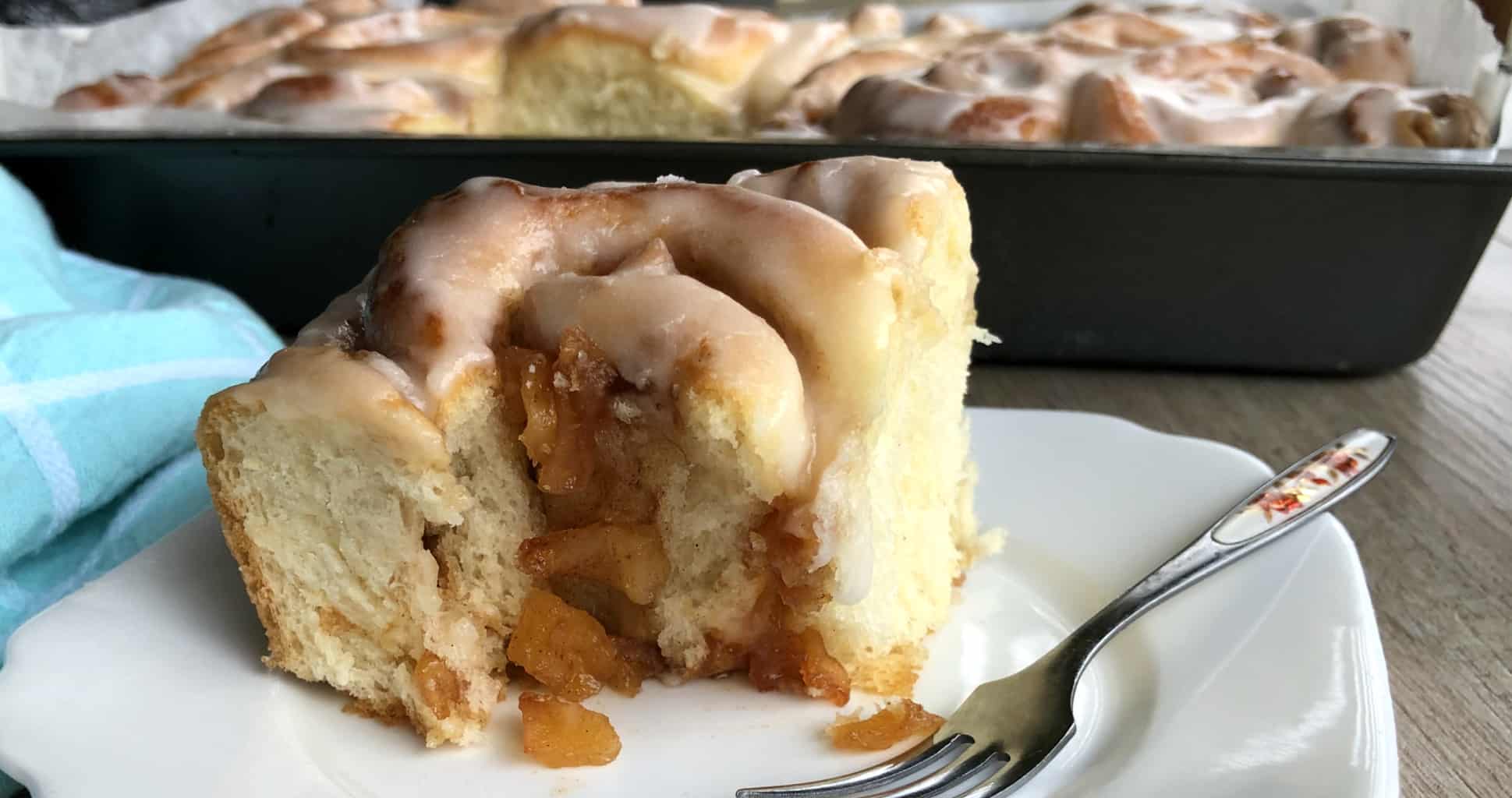 I have used my basic vanilla icing in this recipe, I know many think of cinnamon rolls and prepare a cream cheese topping, but I prefer the sweetness in contrast to the tangy hit of cream cheese. You can choose whatever you prefer.

This is one of those recipes you will want to have some space cleared on the bench so you can roll out the dough and create your scrolls, it makes a lovely big batch too enough to fill my roasting dish. Have you tried baking like this before?

I have several scrolls recipes, both savoury & sweet – check them out by clicking the title below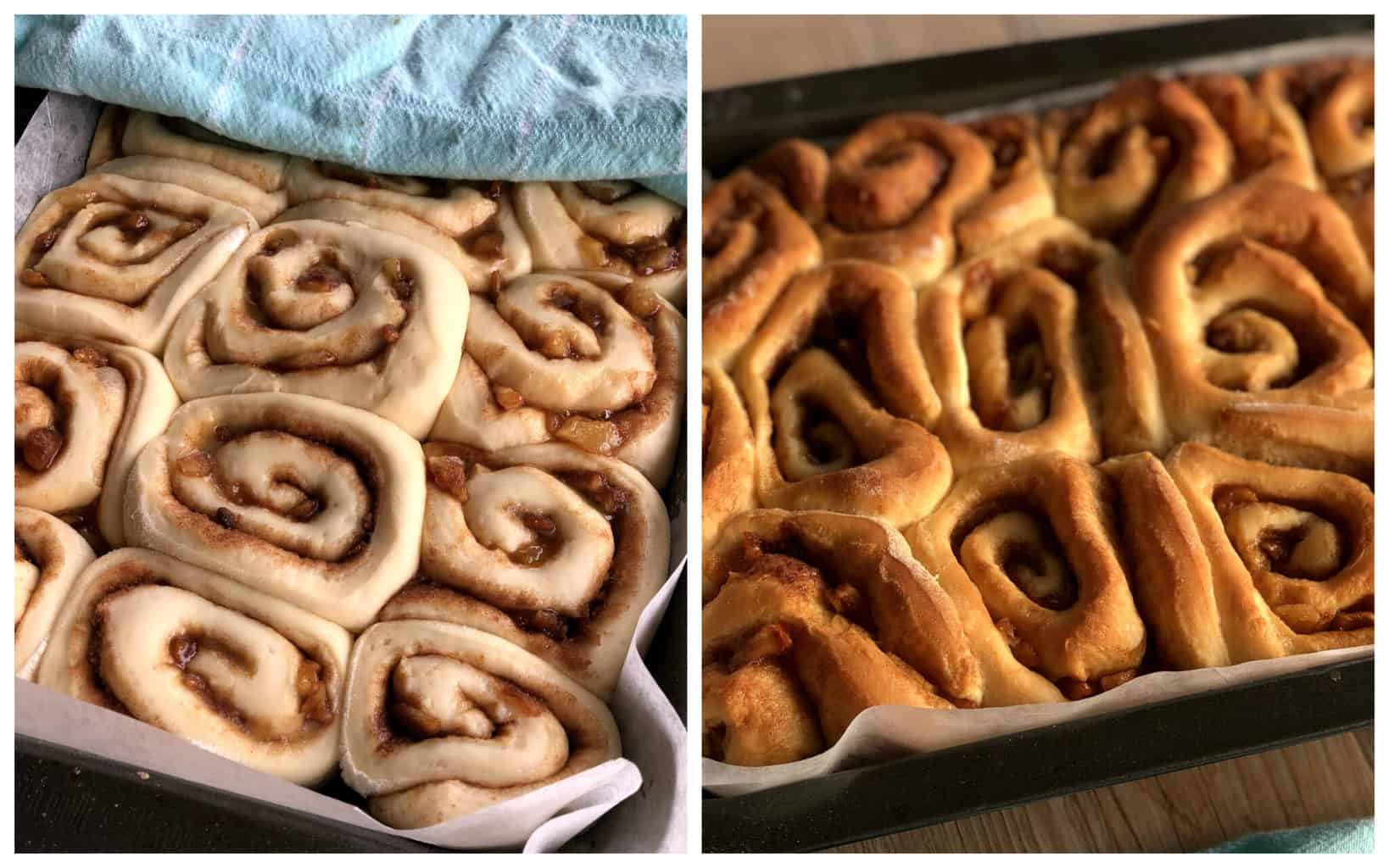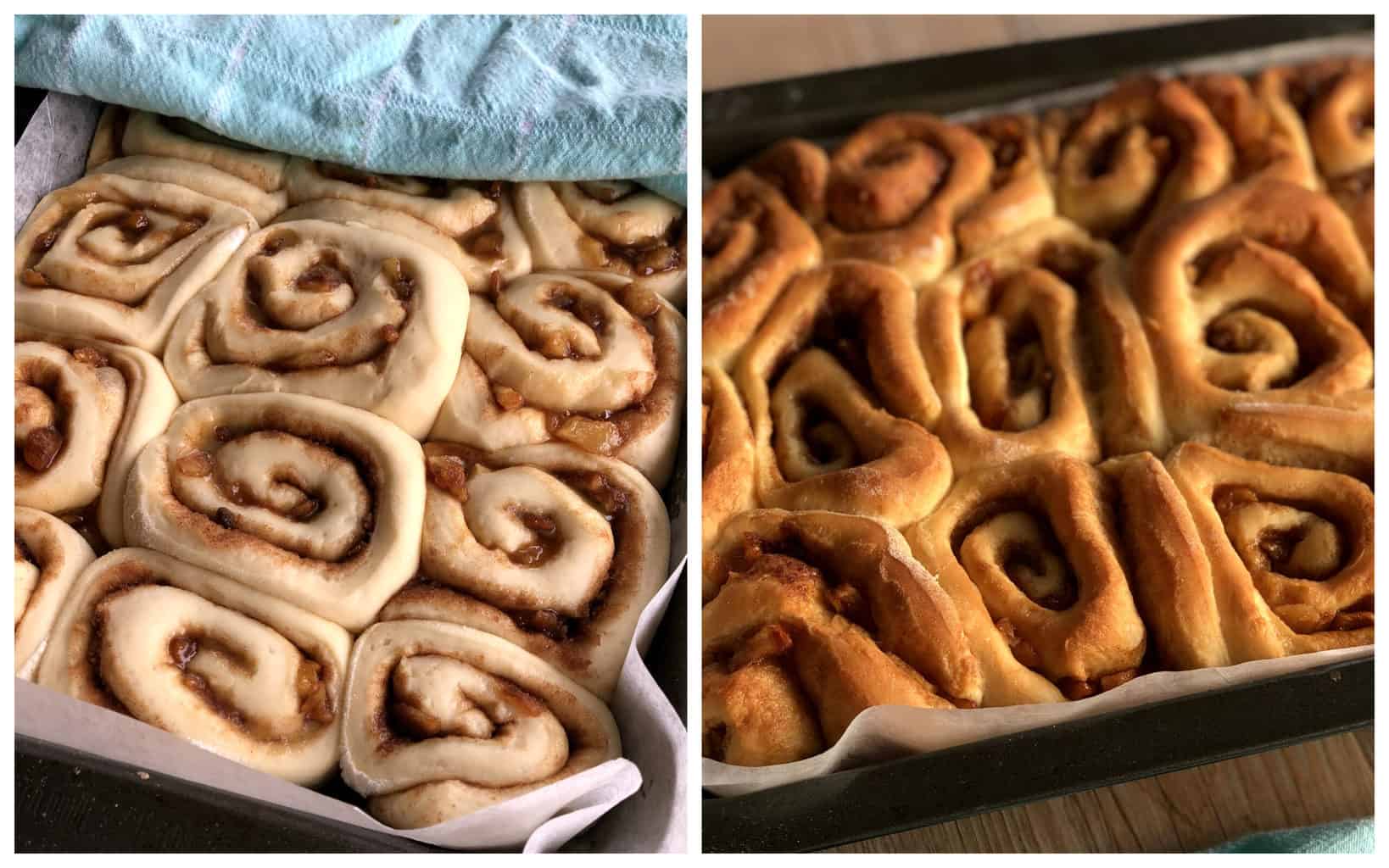 The filling is just lovely, all the flavours of an apple pie, sweet apples cooked in butter, sugar, vanilla and cinnamon. Then spreading this on a cinnamon brown sugar base, rising again then baking. You finish this all off with a lovely vanilla icing glaze. I mean what is not to love!
A lovely calming way to spend a day, creating a delicious treat everyone will love. Plus you will likely get covered in flour so will feel like you have spent the day baking!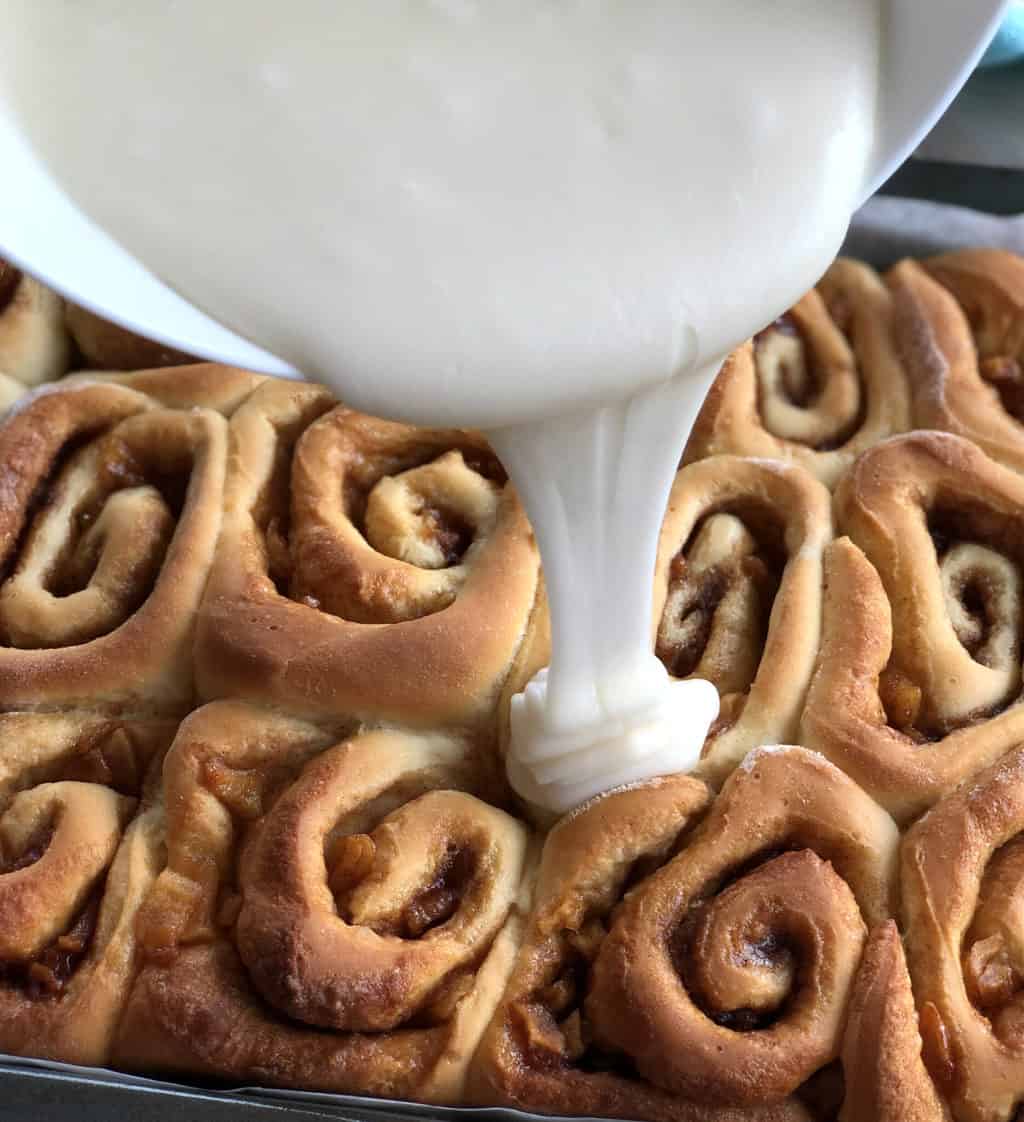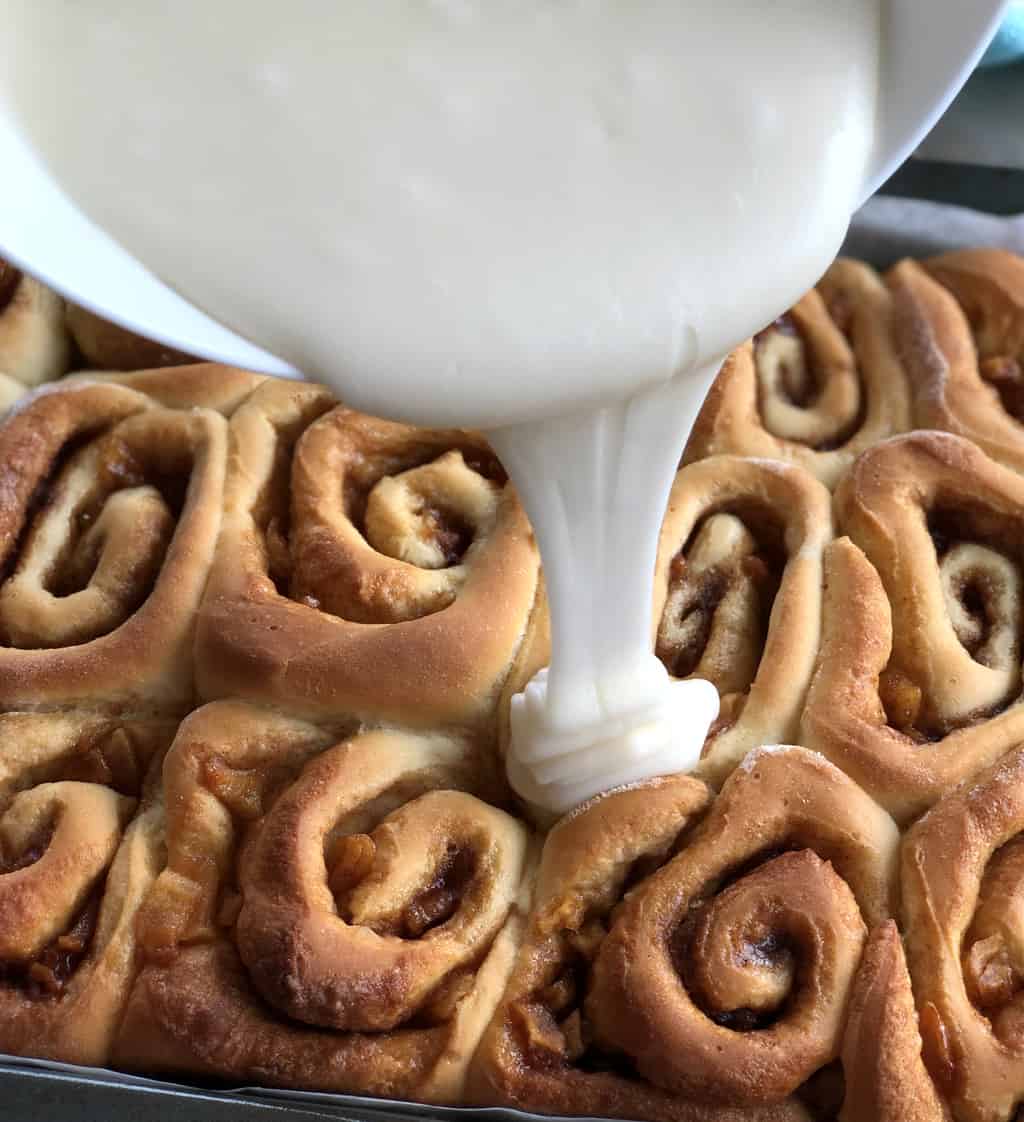 So onto the recipe, I cannot wait to hear what you think of this one, a firm favourite.
My recipe for Glazed Apple Cinnamon Soft Rolls
I hope you enjoy this process, it is so lovely and the end result is just divine!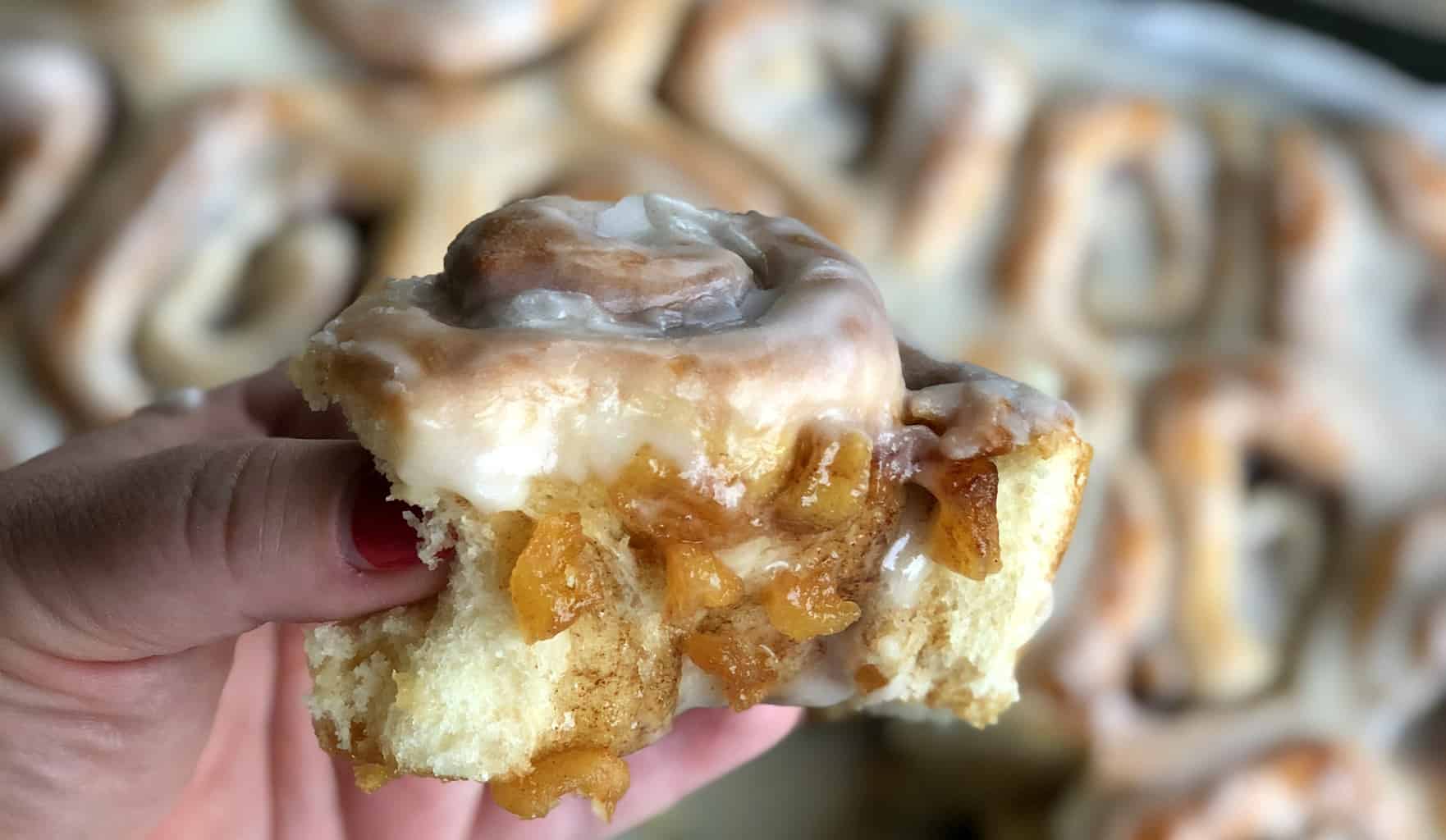 Thank you so much for stopping by to check out this recipe. Please also follow me on Facebook or Instagram and you can be one of the first to receive my new recipes by subscribing via email in the link below.
Happy Baking
Anna
Pin It! Pinterest