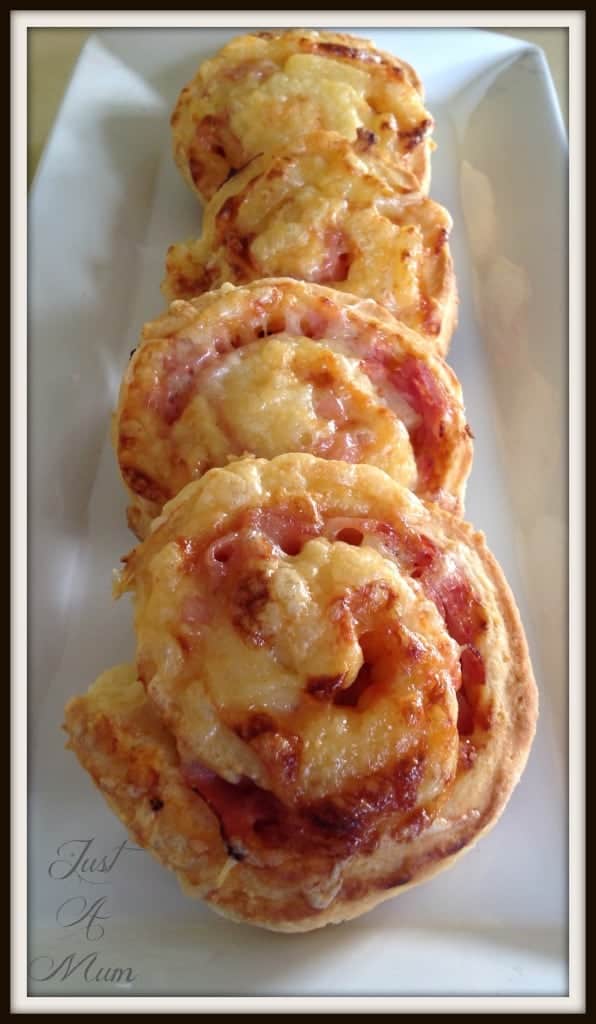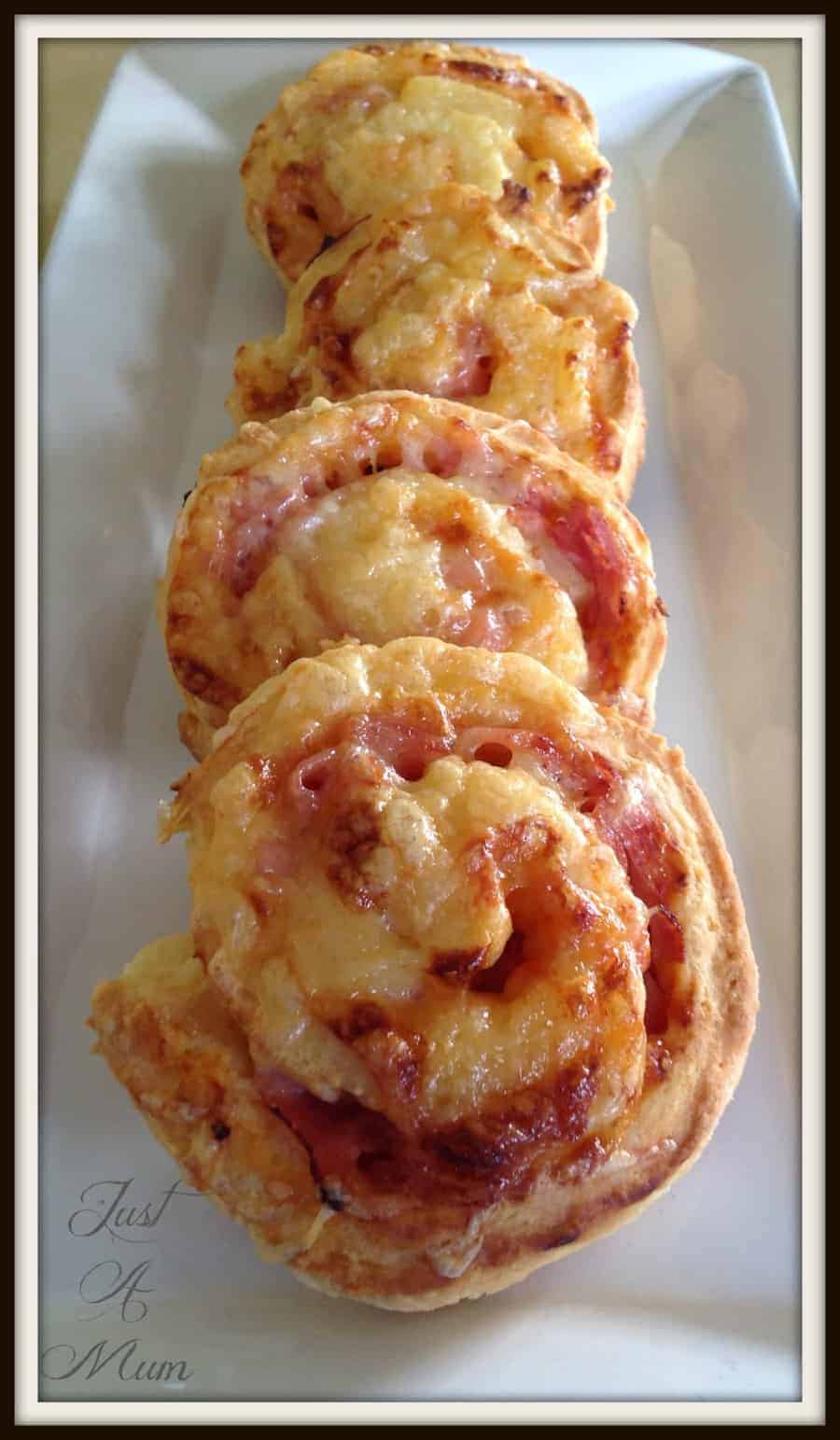 I honestly do not know what I would do without Google – I Google everything – in fact I am starting to wonder if we will get to a place where we have no original thought – we just Google it instead! No question is too hard when you can just look up the answer, no query too random while watching TV – was that guy in that movie – well just wait a second and I can tell you thanks to Google!!
So it comes as no surprise that some of my recipes are inspired by the what I search for online. The kids today wanted to make Hawaiian pizzas and having no yeast meant that a real pizza base option was out – but I came across this recipe on Taste.com.au and thought I could adapt it to make it perfect for our house and to fit the ingredients we have on hand. It uses a scone recipe which is then rolled into a log and cut into individual pieces. What you fill it with is up to you! You could go kid friendly as we have done here with the traditional Hawaiian or go fancy with addition of cheeses, vegetables and meats with any flavour combination you enjoy.
The original recipe calls for pizza sauce as the base – we do not have anything so fancy this week so we used tomato sauce and it was fine! You could also use chutney or relish, or a thick rich tomato base.
Do not scrimp on the sauce – this helps with the dryness of the scroll, as does a little extra cheese! These would be so lovely to accompany a flavoursome soup as well.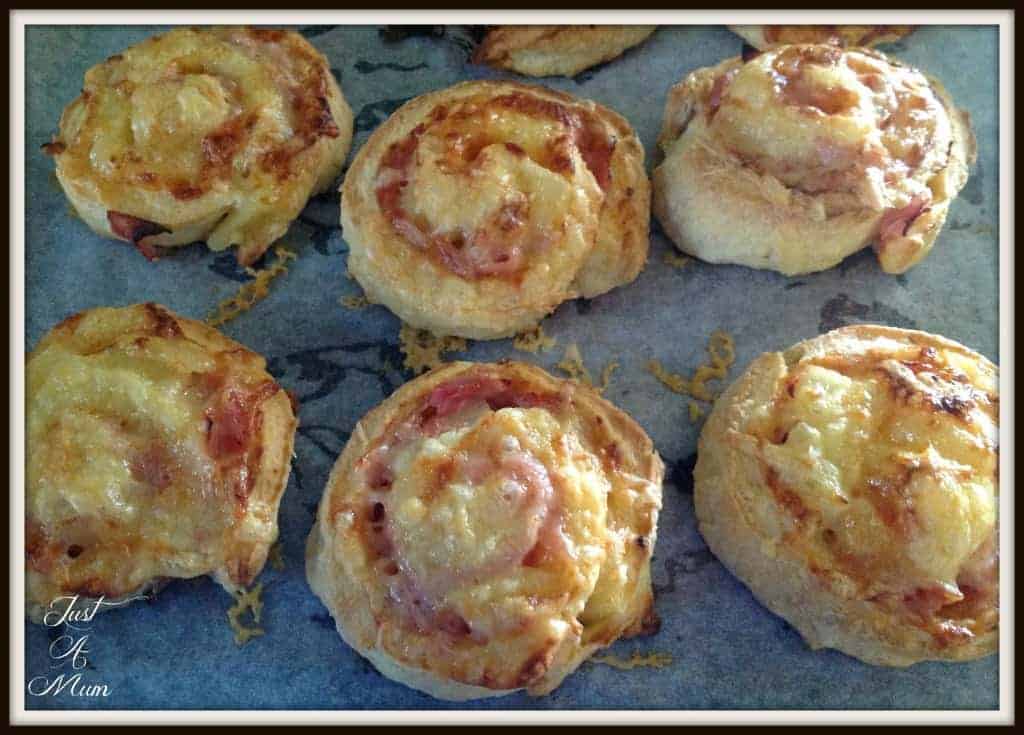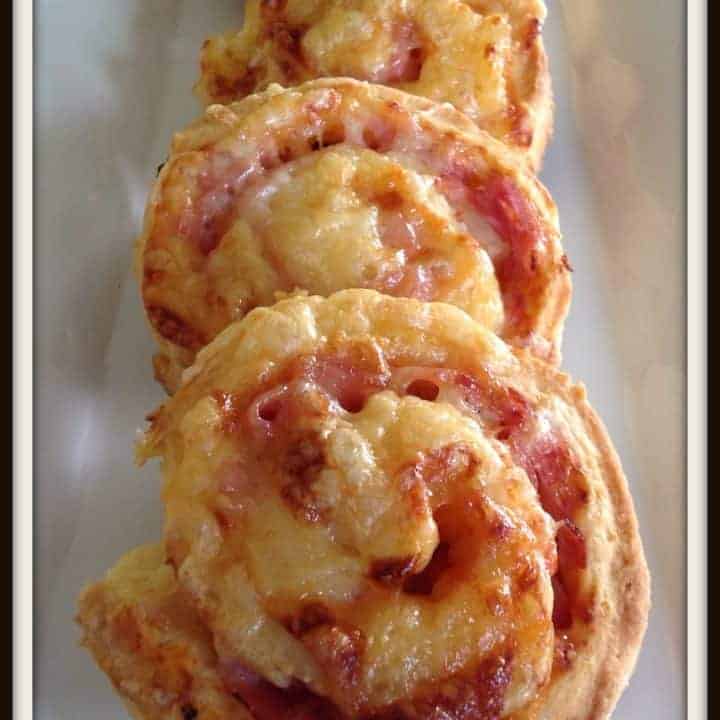 Hawaiian Pizza Scrolls
Yield: 12

Prep Time: 30 minutes

Cook Time: 18 minutes

Total Time: 48 minutes
Ingredients
300g (2 cups) self-raising flour
Pinch of salt
90g butter, cut into cubes
160ml (2/3 cup) milk
Plain flour, to dust
60g (1/4 cup) pizza sauce (I used tomato sauce)
80g (1 cup) coarsely grated cheddar
100g sliced leg ham, coarsely chopped
1 x 225g can pineapple pieces, drained on paper towel
Extra milk, to brush
1/2 Cup grated cheese (optional extra)
Instructions
Preheat Oven to 210C
Prepare oven tray with a quick spray of cooking spray and baking paper (best method for getting paper to stick!)
Prepare your grated cheese, drained and sliced pineapple & sliced ham and set aside.
Add flour and salt to a medium bowl.
Chop your butter into small pieces and add to the flour
Begin to rub the butter into the flour with your fingers, until the flour resembles fine breadcrumbs and no large pieces of butter remain - this can take a good few minutes so be patient (I am not....)
Pour the milk into the flour mixture and using a round ended butter knife begin to cut through the flour until the milk begins to combine.
Flour your bench and tip out the ingredients and gently knead to combine.
Roll out your dough into a rectangle approximately 1.5cm in height - approx. 40 x 30cm
Cover in tomato sauce, add cheese, ham & pineapple and any other vegetables or herbs you are using.
Begin tightly rolling from one of the longest edges ensuring the mixture stays in the roll and keep the roll tight until you reach the end - you can dab a little milk along the last edge so that the roll sticks to itself whilst cutting.
Once you have a log formed - begin to slice 2 cm portions and pop on the tray
Top with a little additional grated cheese
Cook for 18 minutes or until golden brown
Remove from oven, serve warm or cold. Store in an airtight container in the fridge for a few days.






Rubbing in the butter takes a little while, and also you need to make sure you do not over mix,  but these are really tasty and worth the effort! I will be using this basic recipe again soon I think to come up with some more flavour combinations.
Thank you so much for stopping by to check out this recipe, please stop by my Facebook Page to like me on there and also you can follow this blog via your email address to receive the recipes as I post them.
Happy Baking!
Anna 🙂