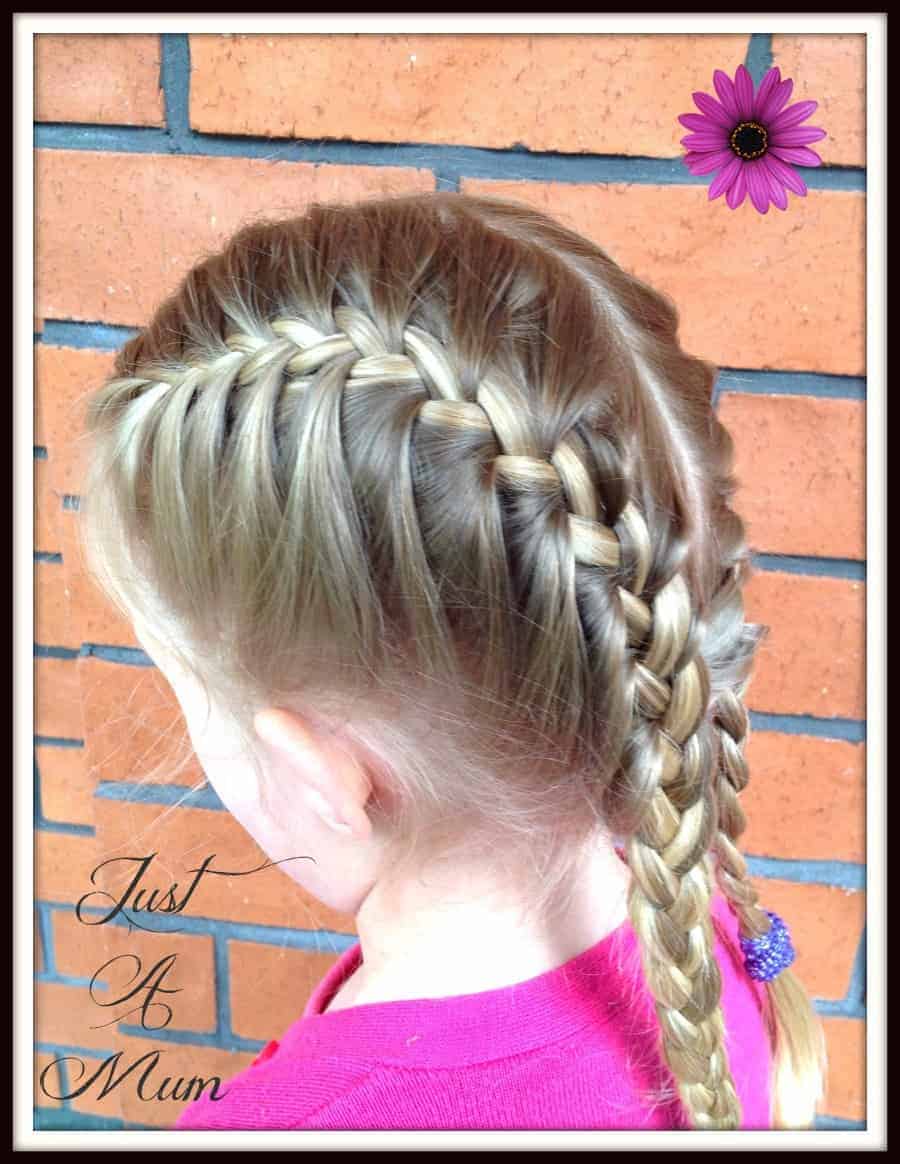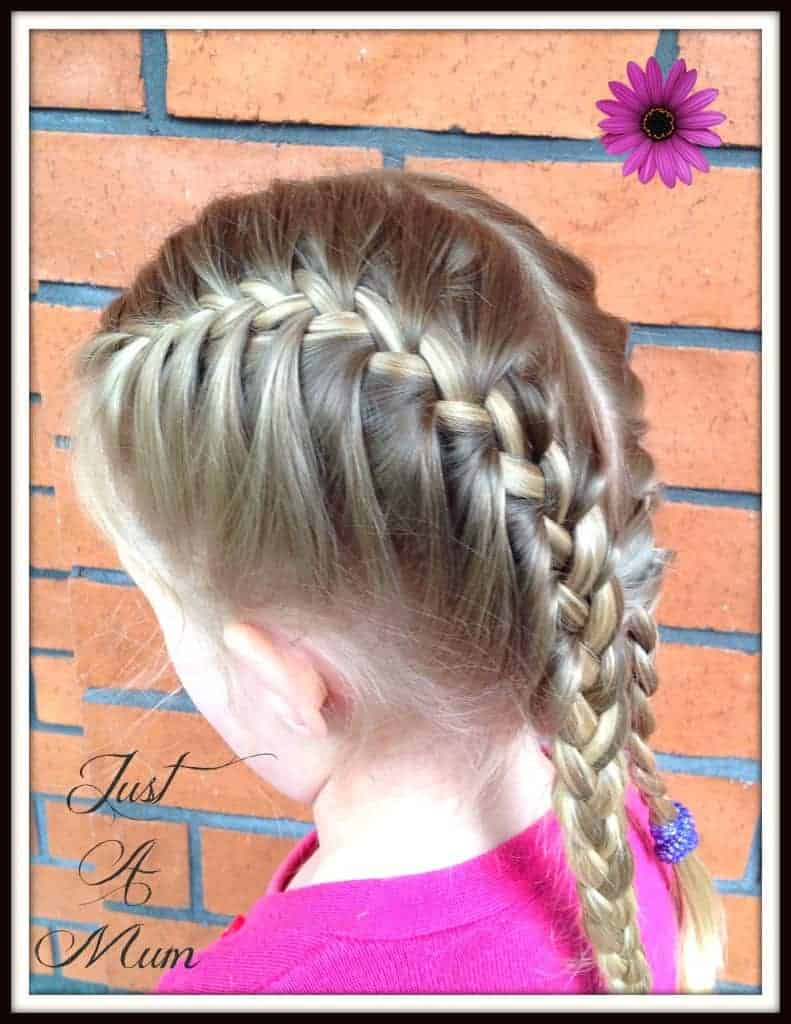 Well I have finally done it – after thinking about it since January this year hubby and I finally made a video tutorial of a hairstyle. Check it out here!  www.youtube.com/watch?v=YbdBHK_J9aY  Talk about nervous! On so many levels this felt weird, hearing my voice, seeing my hands (yes I am odd) thinking of what to say and how to do it so you can actually see what I am doing! In the end we just did it without too much thought going into it. There will always be negative people around so I have to put my thick skin on and know that we created this for the lovely people who ask me so often to show them how to do hairstyles and I really hope that this is helpful for people who want to do their girls hair. Once you master a French braid – which is really just a fancy basic plait you will be away and all other hairstyles won't seem so daunting any more.
Just like with my baking I am no expert, but we muddle away until we have worked them out. They never look the same as the professionals but I am doing my hairstyles on my own girls, they are fidgeting, talking, the cats are wandering around, lawnmowers will be going but I would rather just get onto it and do these for my lovely likers than think oh I should do that one day – well today was the day!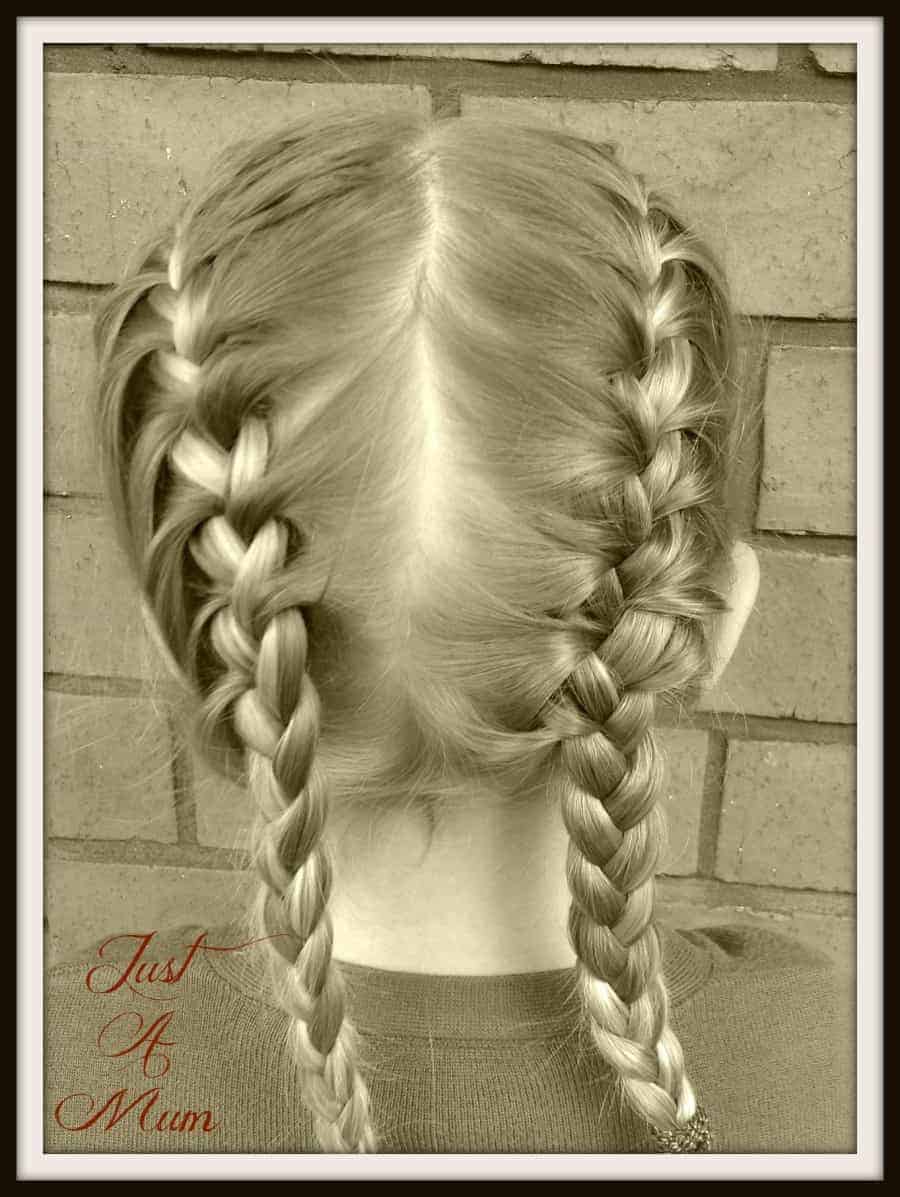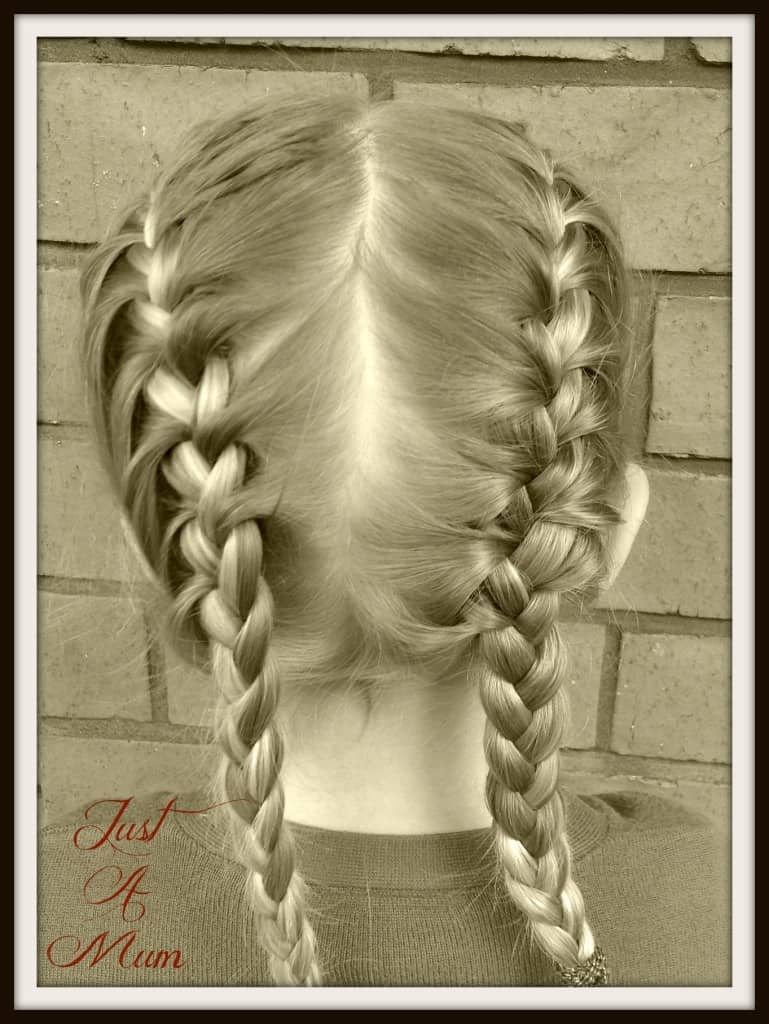 I do hope you enjoy this tutorial, I have also posted photos for a step by step process so scroll down below this video if you prefer to see the steps that way 🙂 It really is not that hard – just think its a normal plait with sections of hair taken in.
Click HERE to see my tutorial on a basic plait if you need a refresher before you begin 🙂
A French braid done this way is perfect for school or sports as the hair stays in and tidy for most of the day. It looks so pretty but really is not hard once you have tried it a few times! At first you might feel like you don't have enough fingers but you will soon figure out the best way to hold the strands of hair – everyone does it slightly differently. Have fun and remember to send me your pics once you are done! 🙂
So as you can see – it is not so hard after all! Please see below for the photos and step by step process as best I can show you in photos! 🙂 I would love a thumbs up on the video if you like what you see! 🙂
Step One – Brush the hair until smooth and divide into two sections. Tie one side out of the way. If they have flyaways you can use a little water to keep those under control.
Step Two: Take a small section of hair from the front and divide into 3 even sections.
Step Three: As you would with a normal plait begin by plaiting the three sections of hair normally once – left over middle, and right over middle. Then take a piece of hair from the left hand side of her hair as shown above.
 Step Four: Take the section of hair and incorporate it into the left hand strand of hair and take it over the middle strand of hair as you would for a normal plait and hold it tightly.
Step Five: Hold all three strands in your fingers of your left hand and take a new section of hair from the right hand side
Step Six: Take this section of hair and incorporate it into the right hand strand and take that over the middle strand as you normally do.
Step Seven: Continue all the way down the hair, taking strands from the left and right alternating. Ensuring that you hold the hair tightly and pull each plait tight before you pick up the next strand.
Step Eight: To ensure the braid looks tidy and firm against the head have them look down to the ground the lower you get so you can continue to have the braid fitting snuggly against their head.
Step Nine: Continue bringing in sections of hair from each side until you run out of hair, ensuring that you keep the bottom section tight against their head. Once this happens carry on with a normal plait with the three sections of hair until 2 inches from the bottom of the hair and secure with a hair tie. Then repeat with the other side!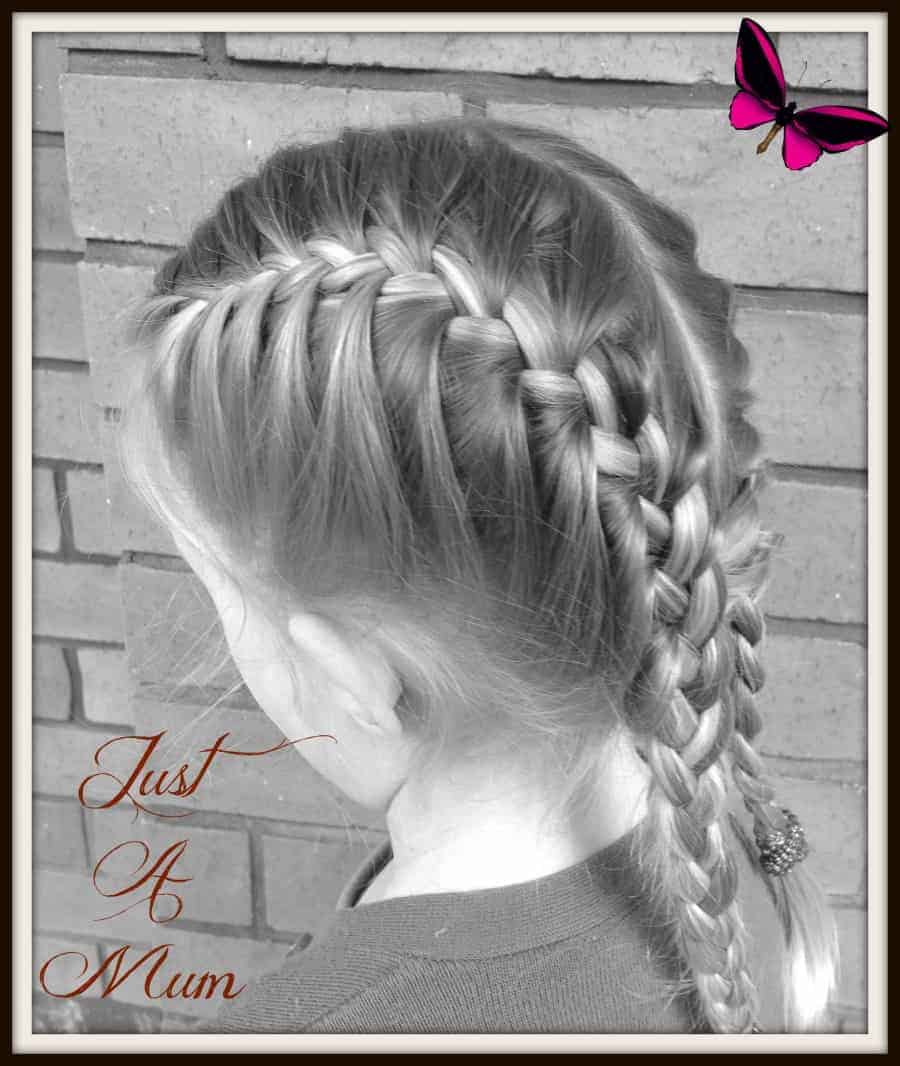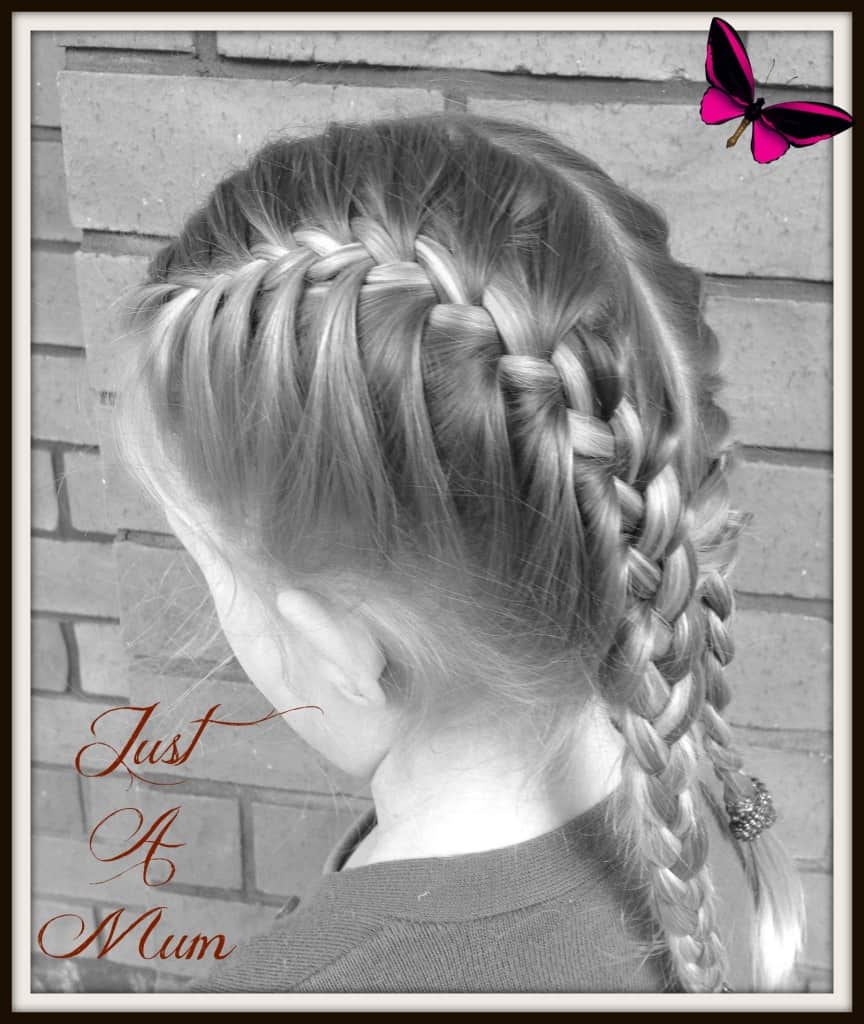 I hope you have enjoyed this tutorial on how to do a French Braid – and my scary first effort at a hair tutorial video! Please leave a comment below if you like what you see, and remember I would love to see your attempts at a French braid so you can email me or leave a photo on my Facebook page – www.facebook.com/justamumnz
Thank you so much for stopping by – more recipes and fun kids activities to follow! Will do a new hair style next Sunday night!
Anna 🙂