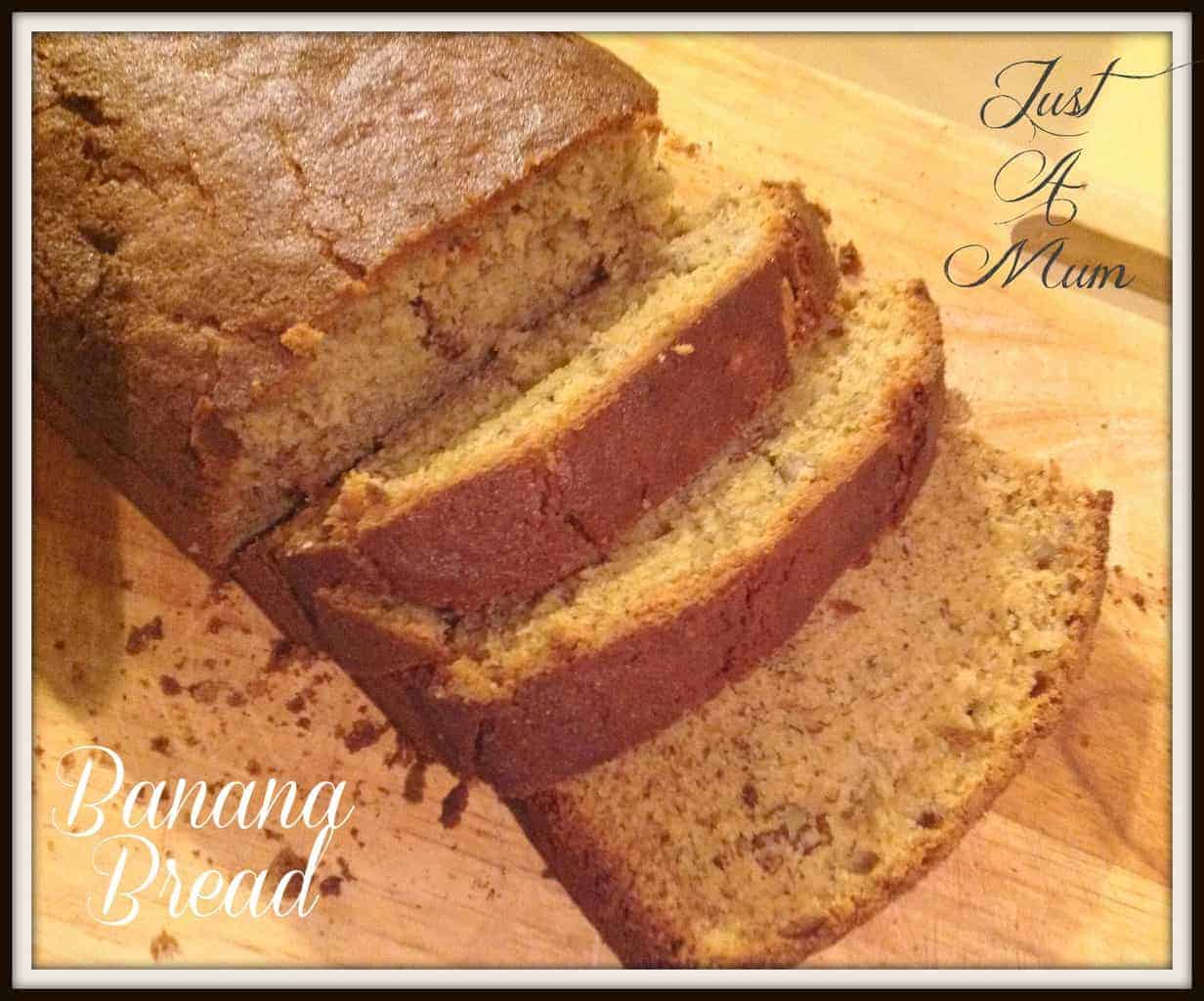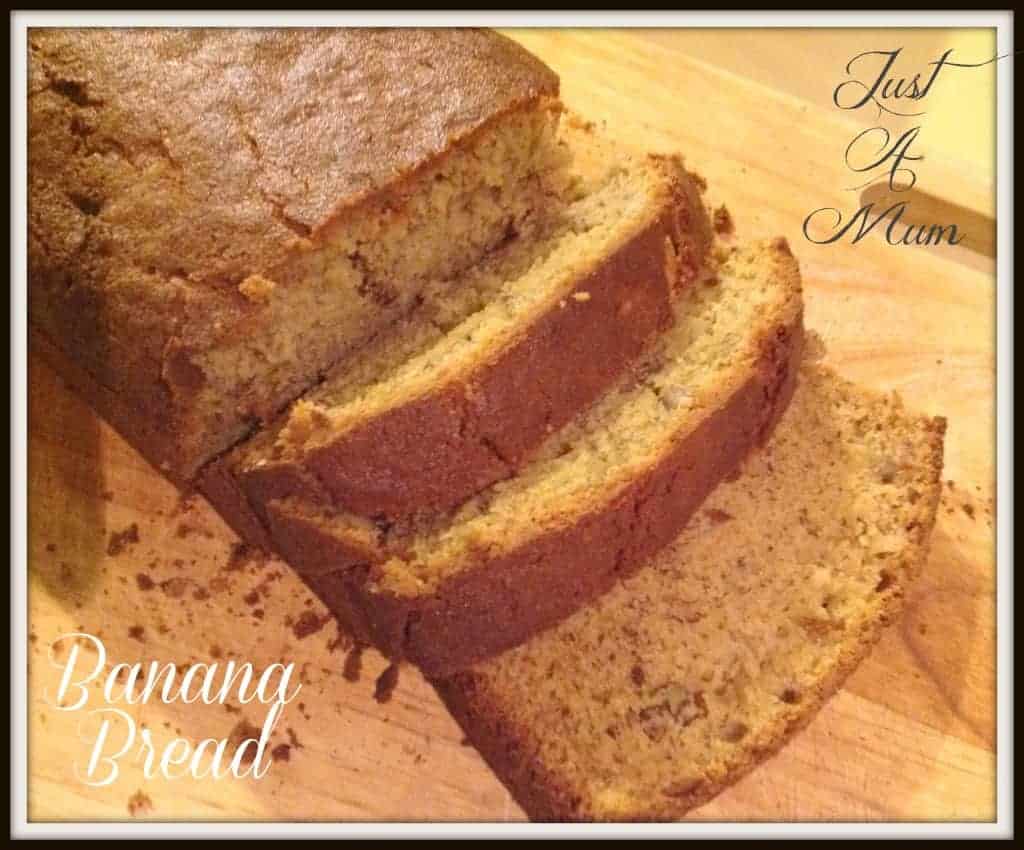 I have to admit – I have a freezer overloaded with bananas – some weeks the kids cannot get enough bananas and we run out in days – other weeks they go black in the bottom of the fruit bowl before we notice so usually these ones get chucked in the freezer for baking. With this new blog I haven't been making many banana recipes – but my Grandma's Banana Cake has always been my go to cake if baking, and also the easy Banana Choc Chip Muffins I have here is great too – really quick. But I wanted something different and have some walnuts left over from a previous recipe so thought I would seek out a good banana bread recipe and that is exactly what I have found on Poppy's Treats – simple ingredients and the added idea of toasting the bread on a sandwich press certainly appealed!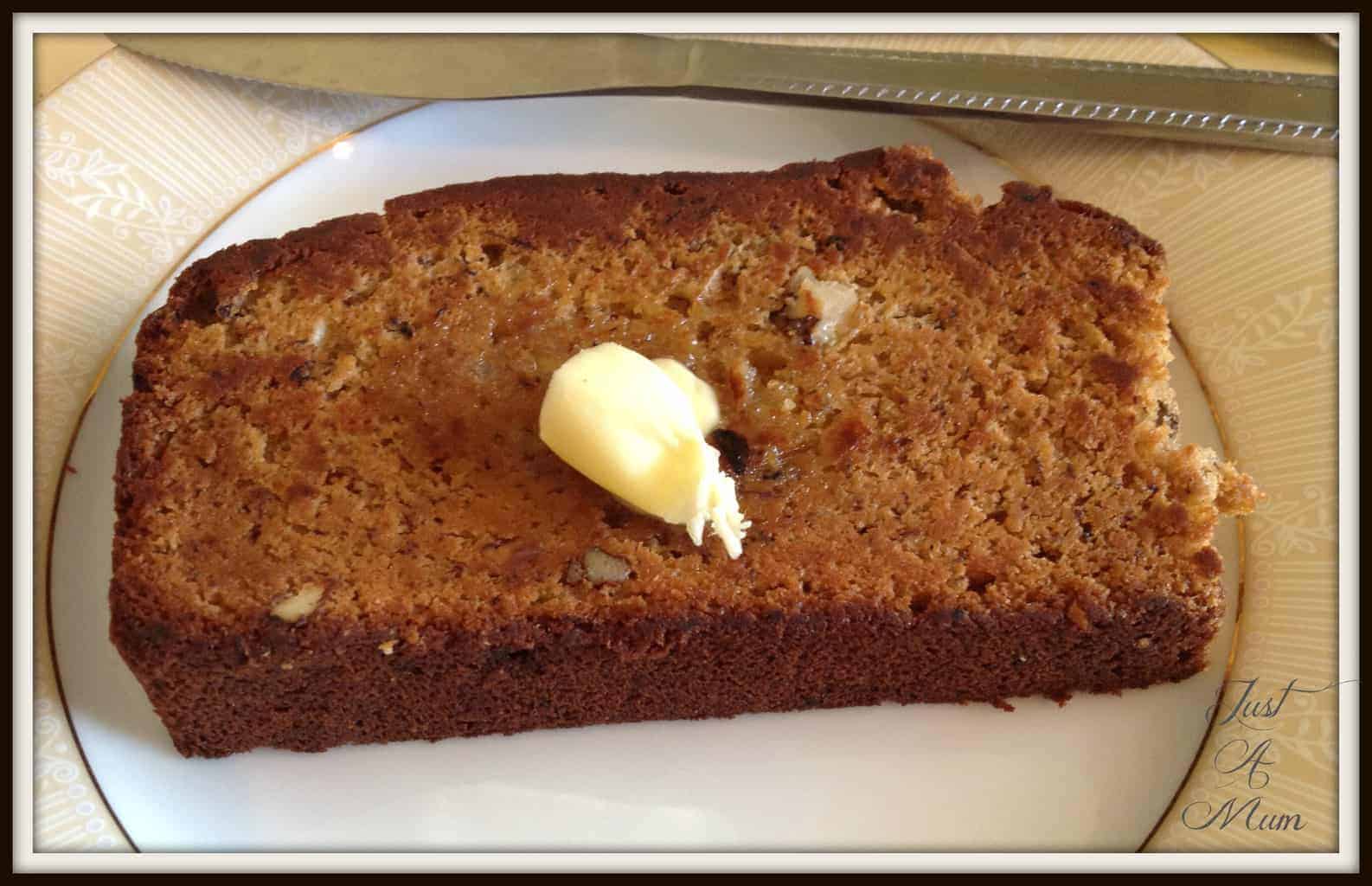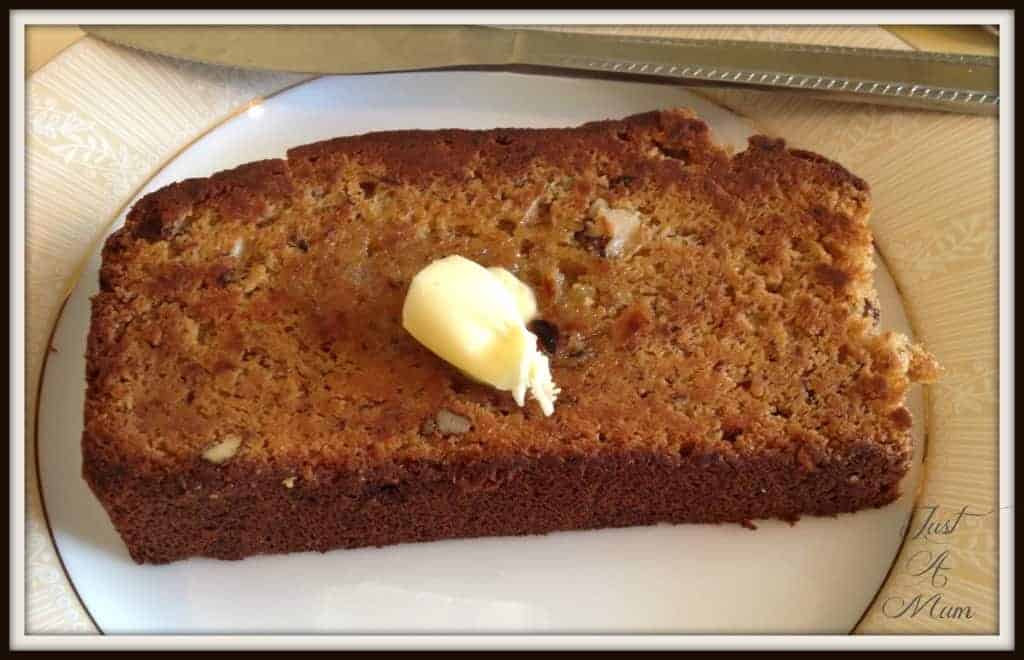 There are so many recipes online – but this one is lovely and moist, the walnuts add a lovely texture to the loaf and it is really quick to whip up. It is filling and dense and just perfect warm with some butter – or if you are feeling decadent toast it on a sandwich press and serve with ice-cream or yoghurt!
I quickly whipped this up half an hour before girlfriends were coming over last night and served it to them warm straight from the oven – so the photos are not the best but I can assure you it is lovely, and even nicer toasted today with a little butter. As you can imagine – I would look like a bit of a plonker photographing my food when I am meant to be entertaining! 😉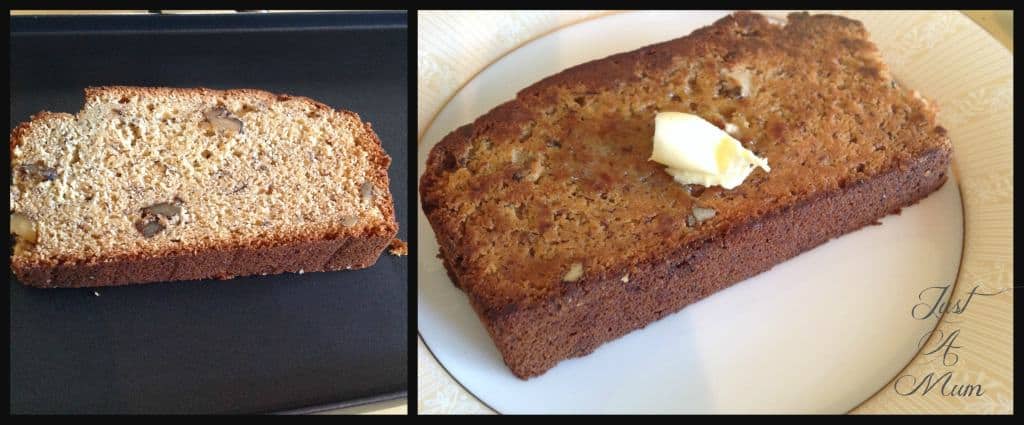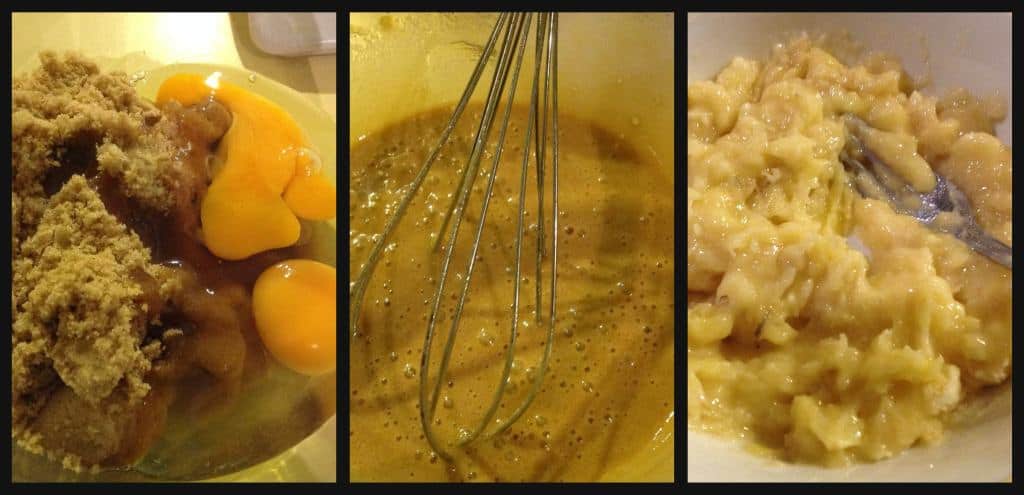 You can serve this so many ways, cooled with jam & butter, hot with melted butter or plain, or toasted on a sandwich press with ice-cream, butter or yoghurt. This seems even tastier the second day.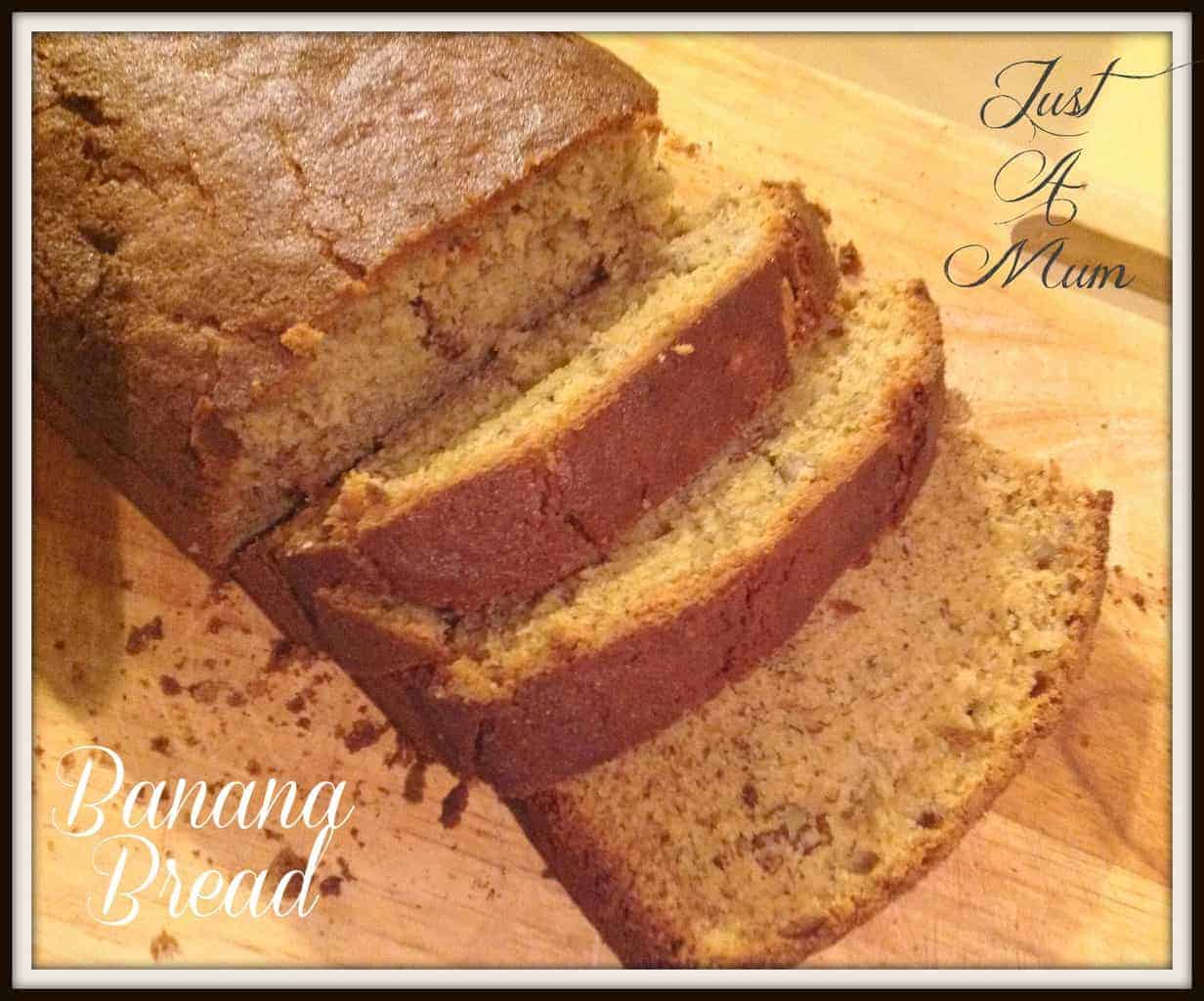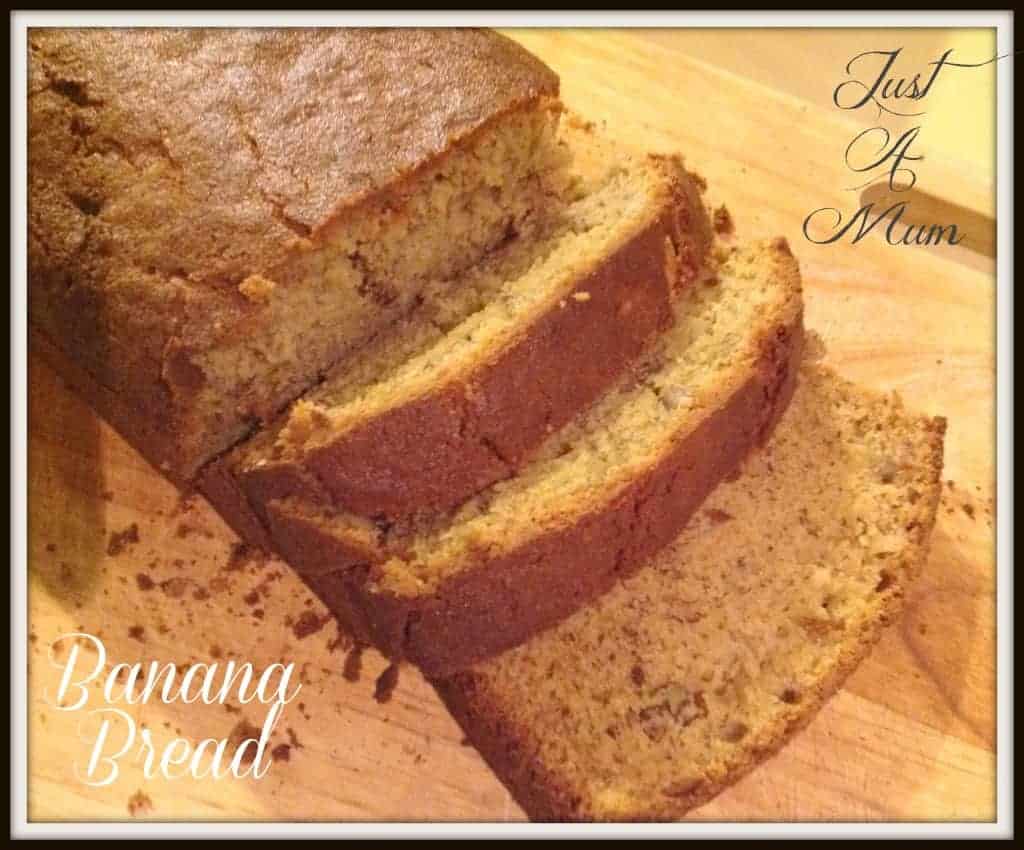 I hope you enjoy this simple but oh so tasty banana bread recipe, please have a look around the site while you are here – check out my sweet treats tab above if you like baking for something to inspire you. Remember to follow me on Facebook and also register your email here on the blog to receive the latest recipes as I post them.
Happy Baking! Anna 🙂