A simple fruit cake using just four ingredients, no butter, eggs or milk! This is an oldie but a goodie, I hope you enjoy this recipe for 4 Ingredient Fruit Cake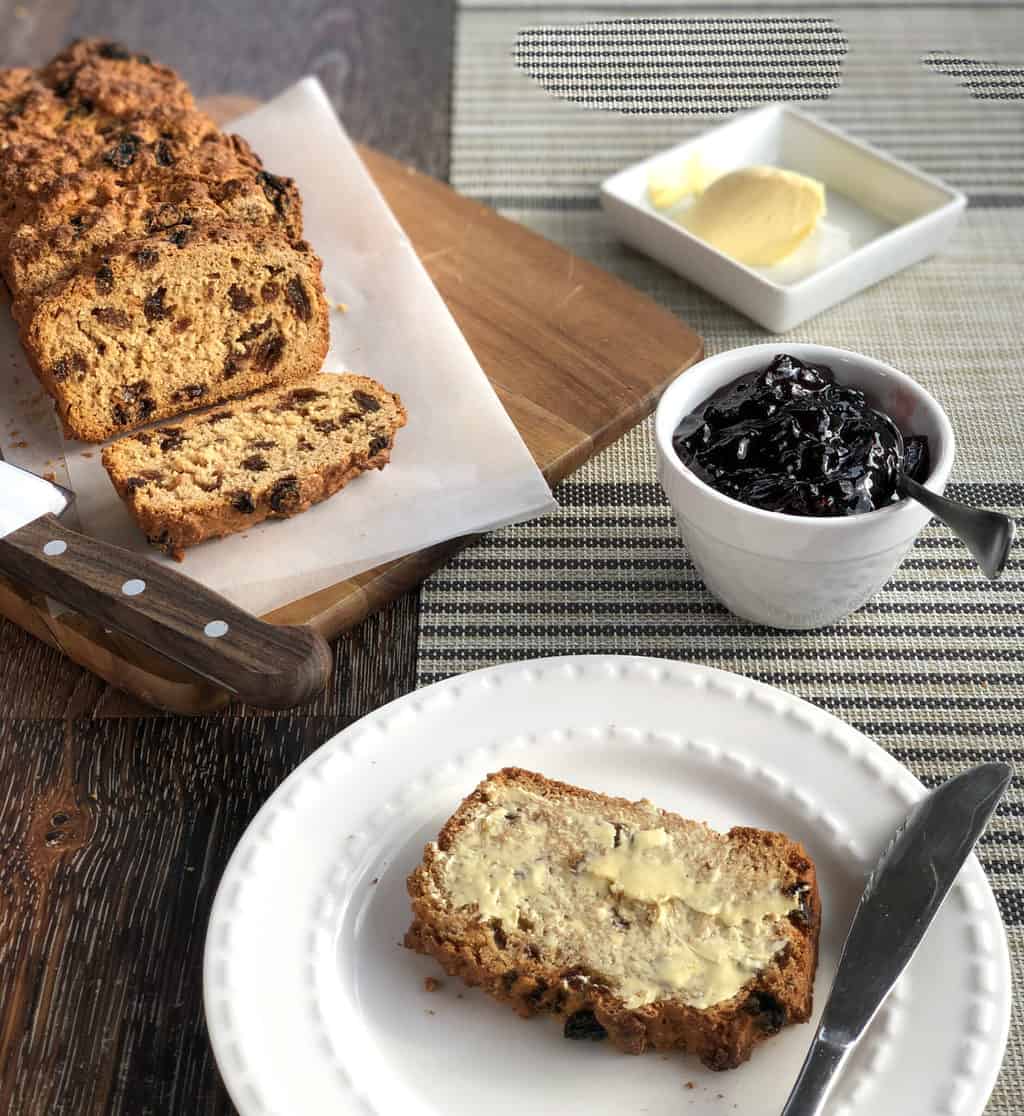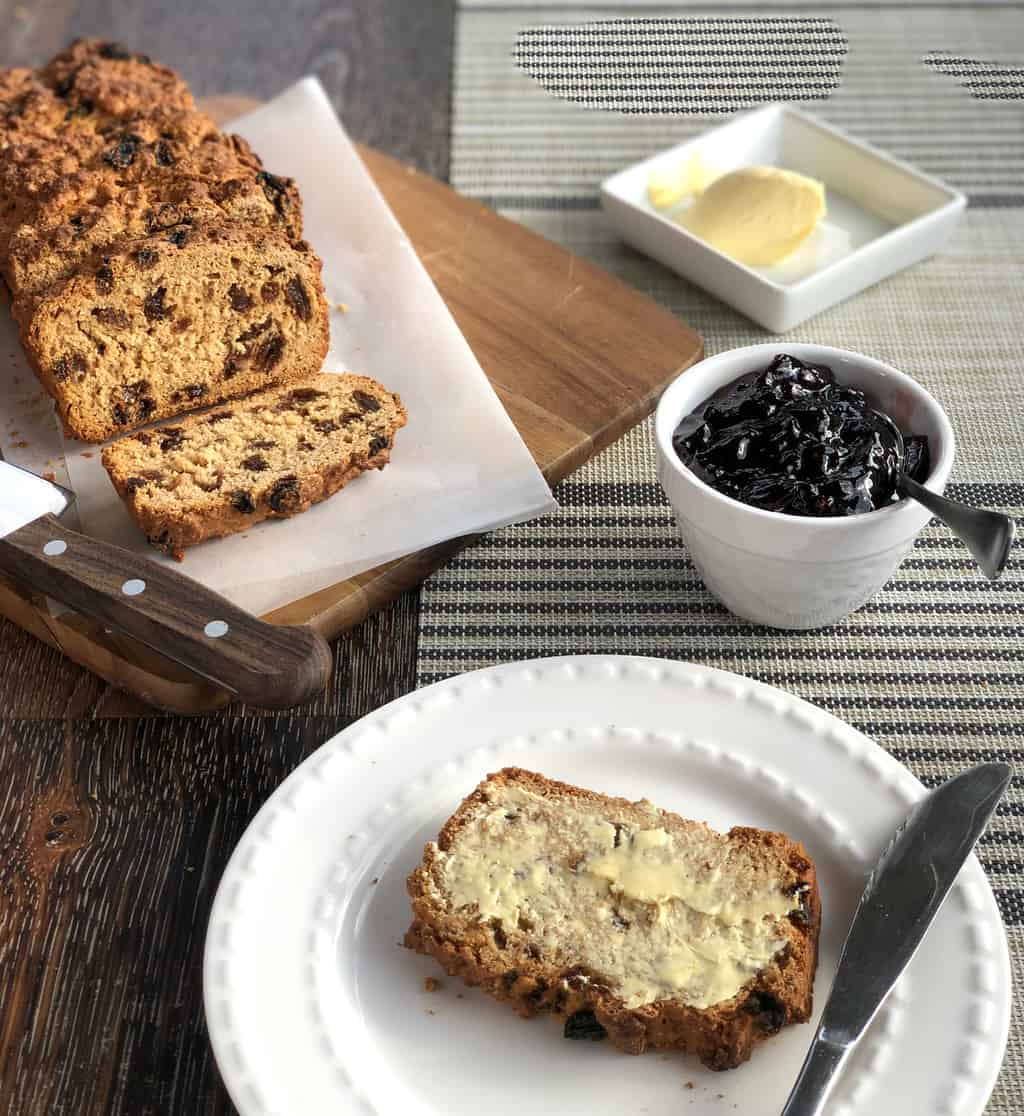 A lovely follower on Facebook has passed this recipe onto me. Helen's Mum used to make this many years ago and she thought it would be a great cake to share for people who are on limited supplies at any time or just like the classics.
I know so many of us like recipes with only a few ingredients, this is such a neat technique. There are several versions of this one available, but this is the most basic I have seen!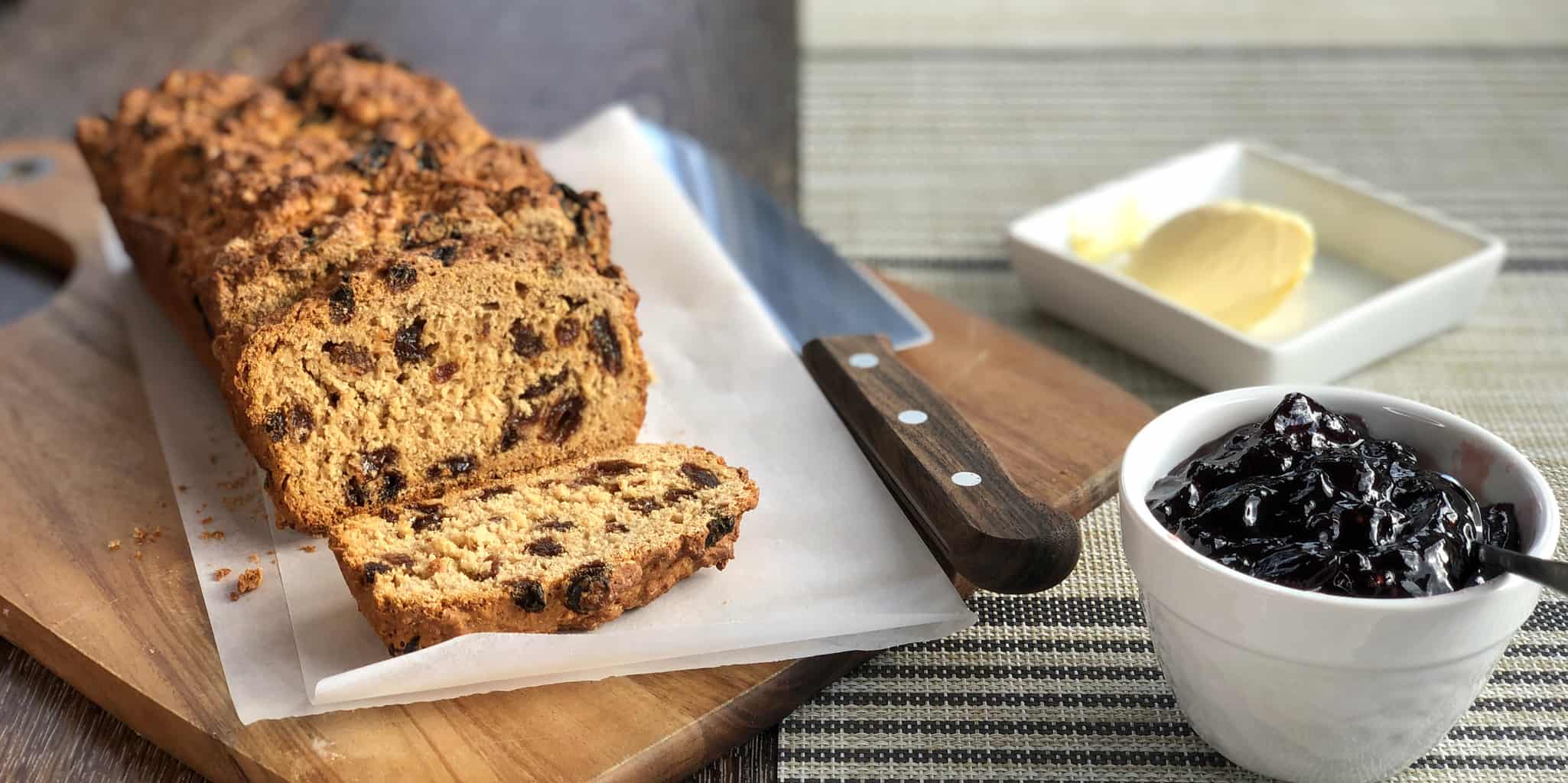 The secret is soaking the dried fruit in tea! Yes tea! Called a tea cake or loaf in many countries, this is the basic version, although I have seen a version with just three ingredients omitting the sugar, or where people use other liquids such as iced coffee, orange juice etc. I have also seen versions that add egg, spices, vanilla and more but I love this basic idea.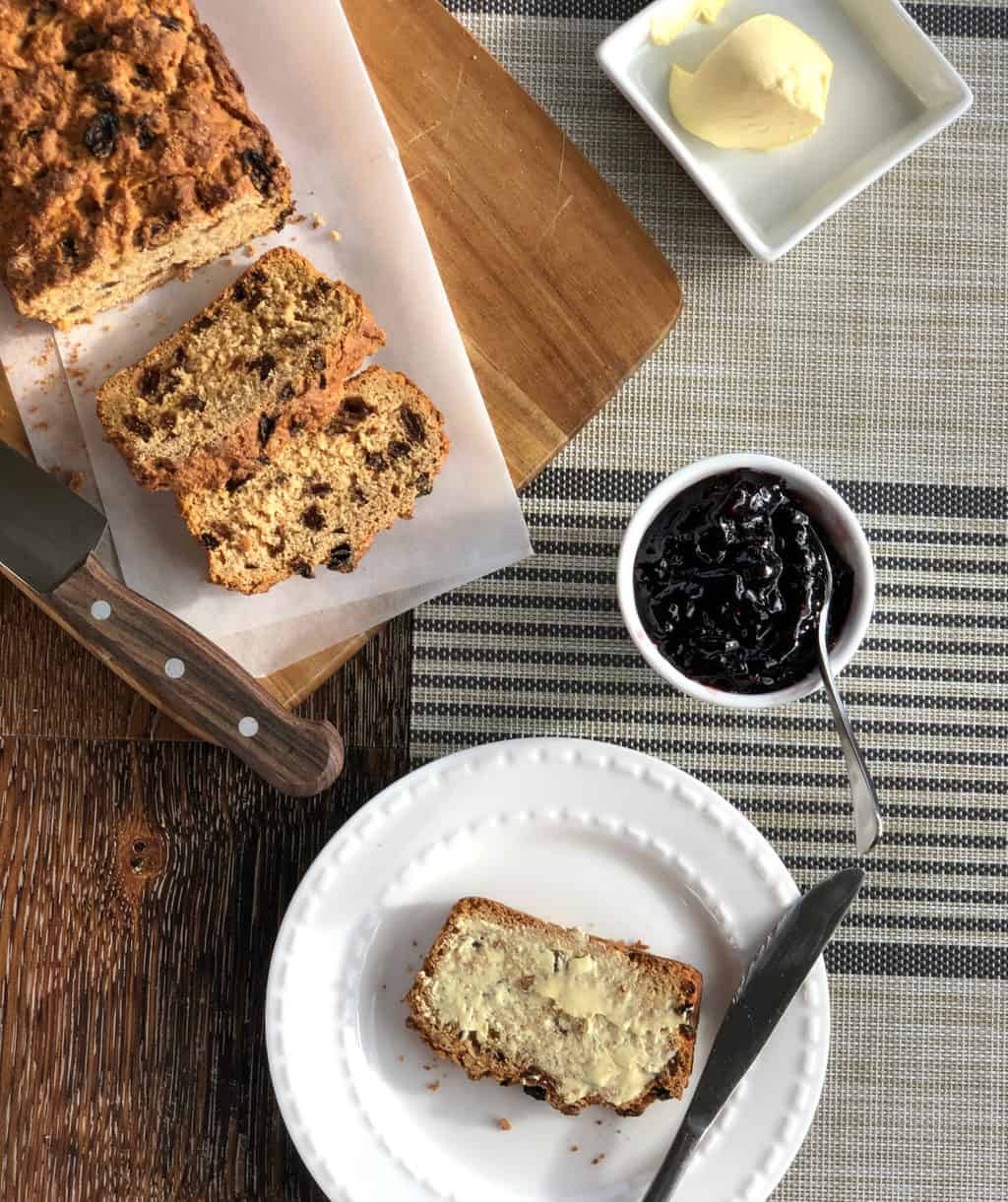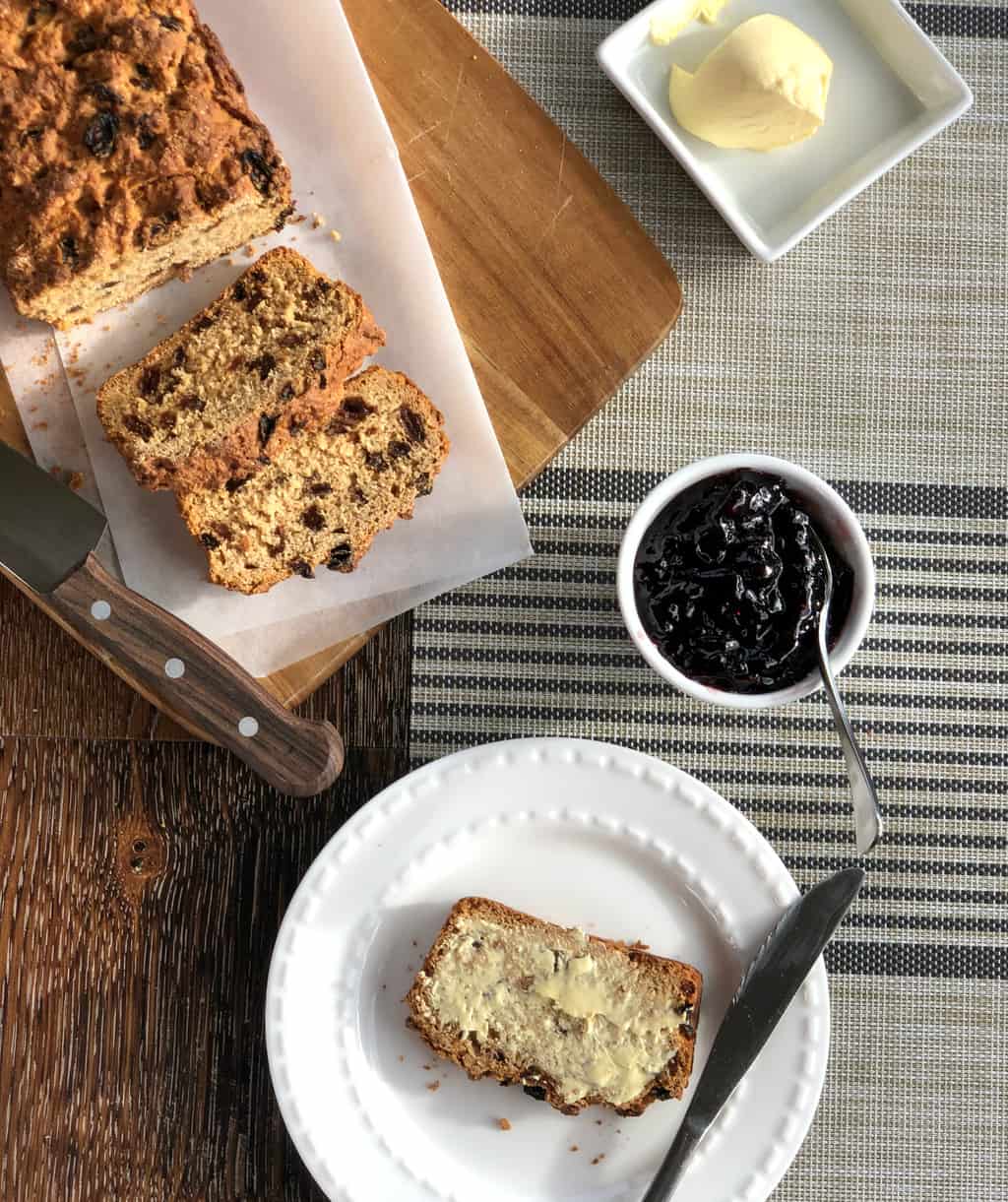 So this is a recipe that is dairy free, egg free and fat free! How often do I say that on this page! It is lovely and simple to make, the longest part is allowing the dried fruit to steep in the tea – you can do this for a few hours or even overnight.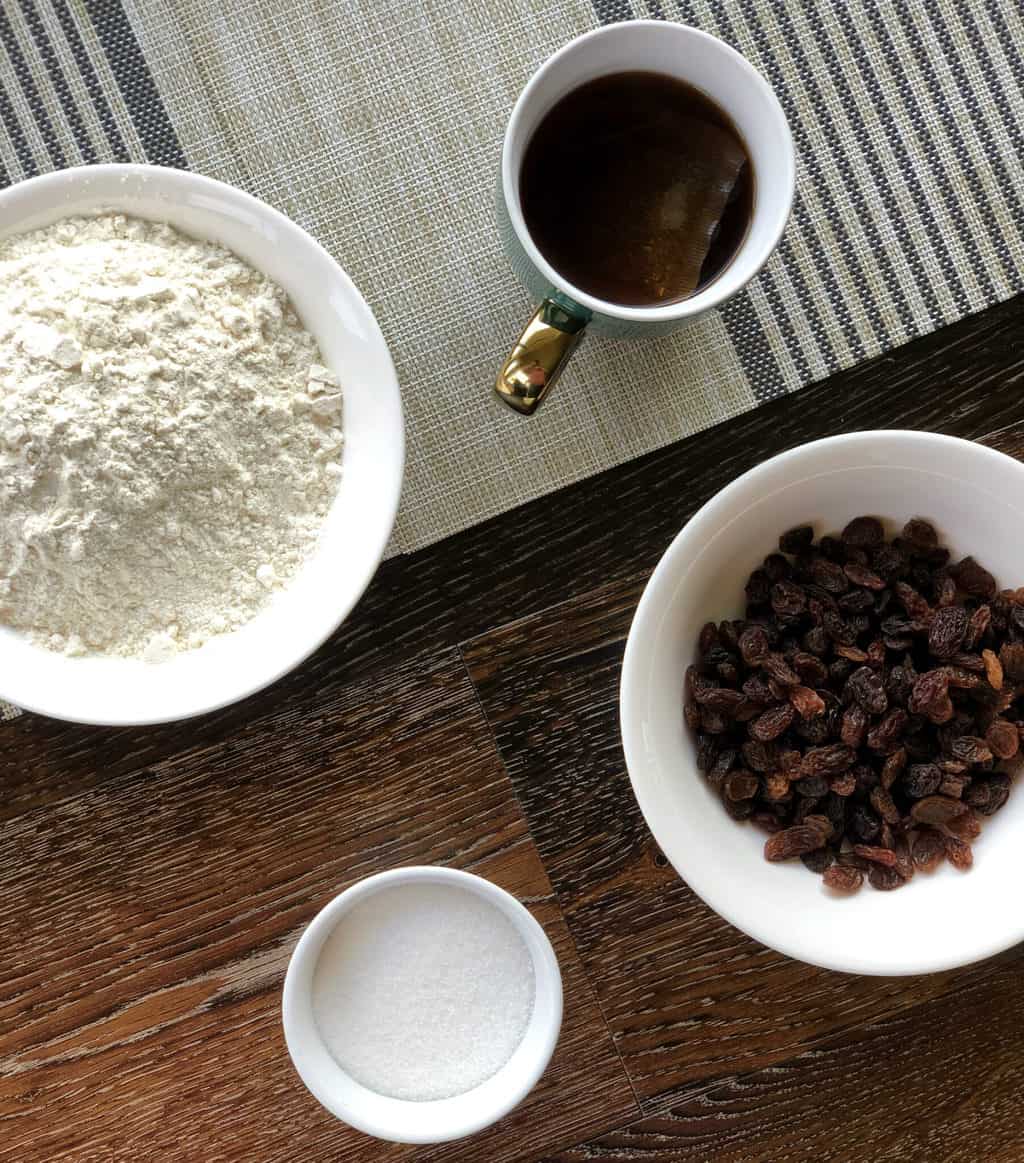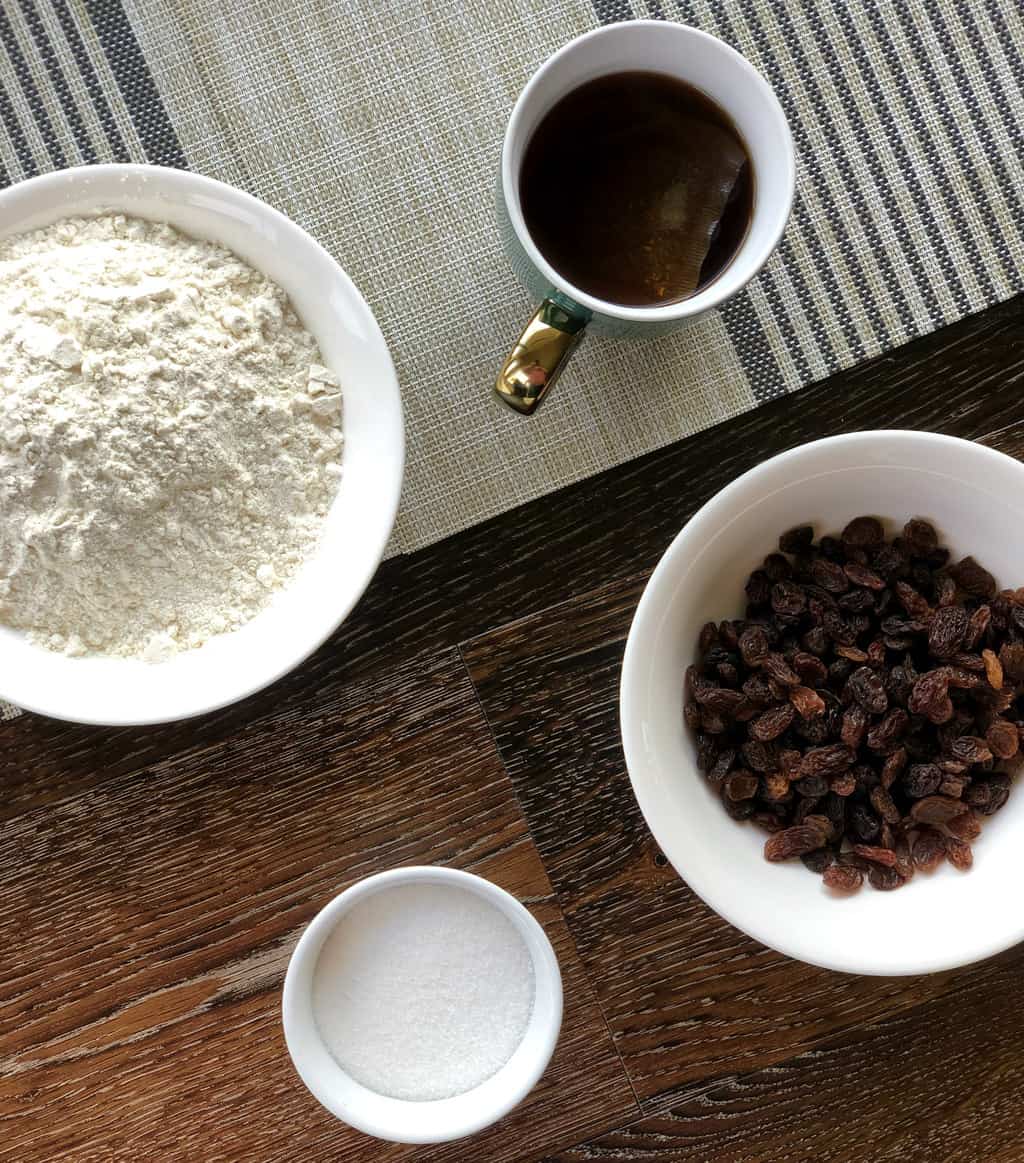 Then it is just a matter of combining the wet and dry ingredients, and baking in a loaf tin or small cake tin. So easy! I have used raisins today as I have an abundance of them, you could use sultanas, apricots, cranberries, blueberries and more! Any dried fruit that appeals.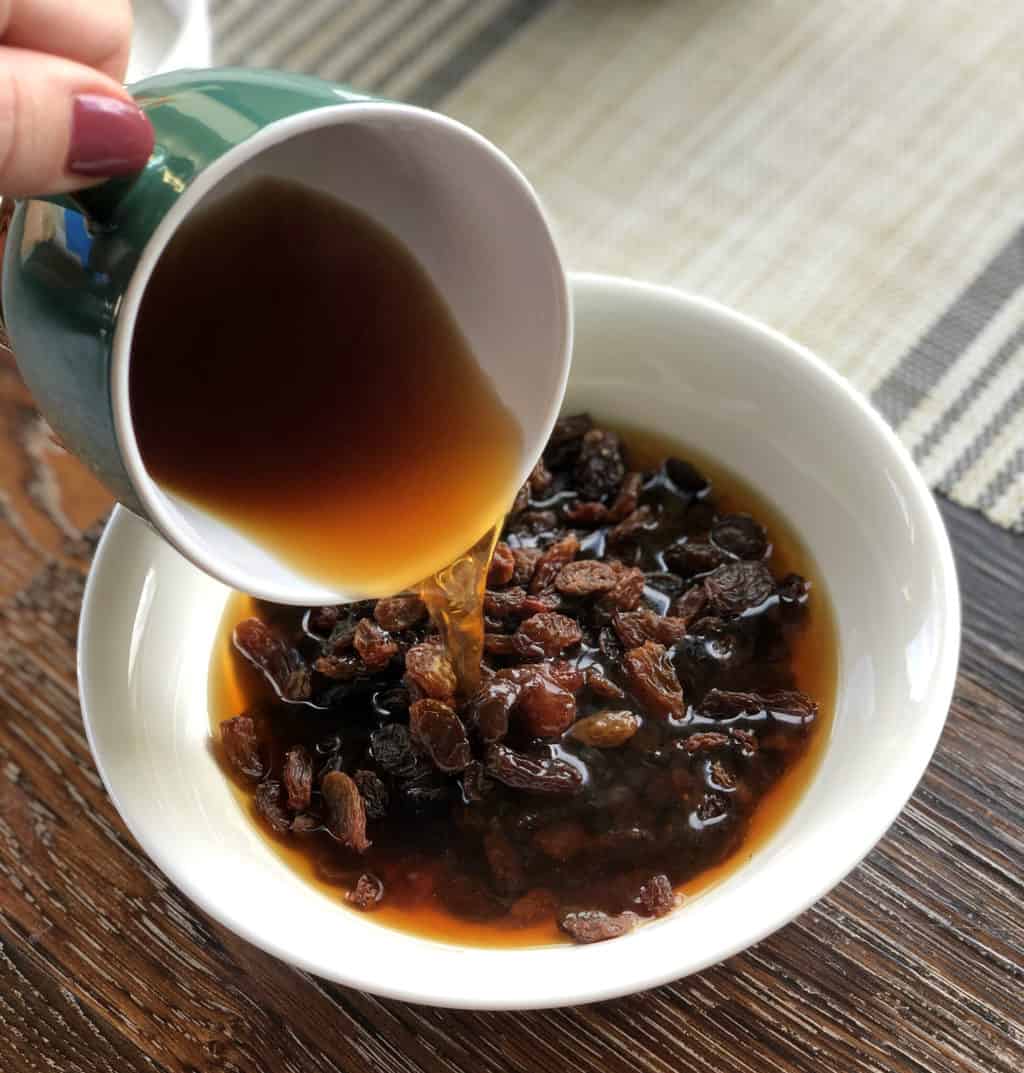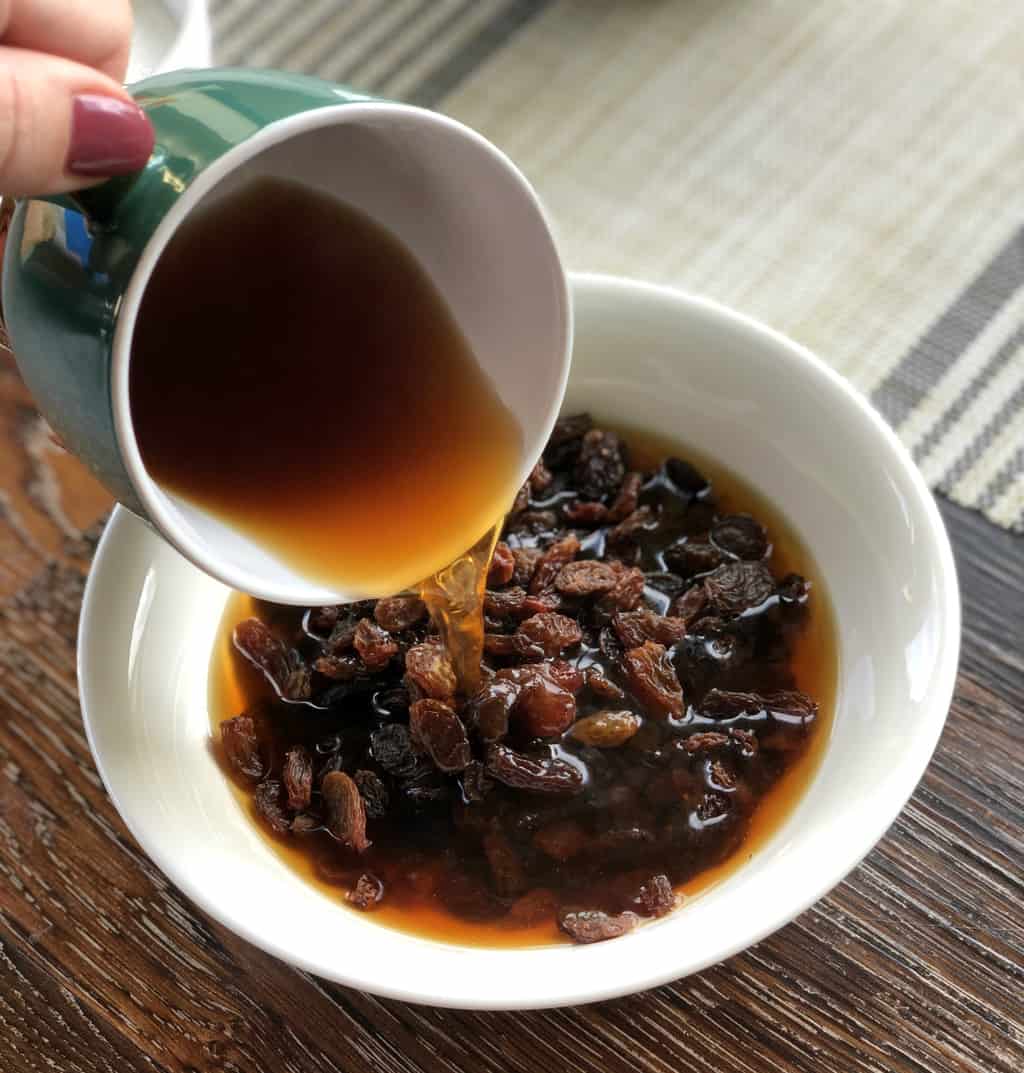 I have a divine fruit cake that we make at Christmas time, again very simple but perhaps a lot more indulgent, you can be sure to check that one out here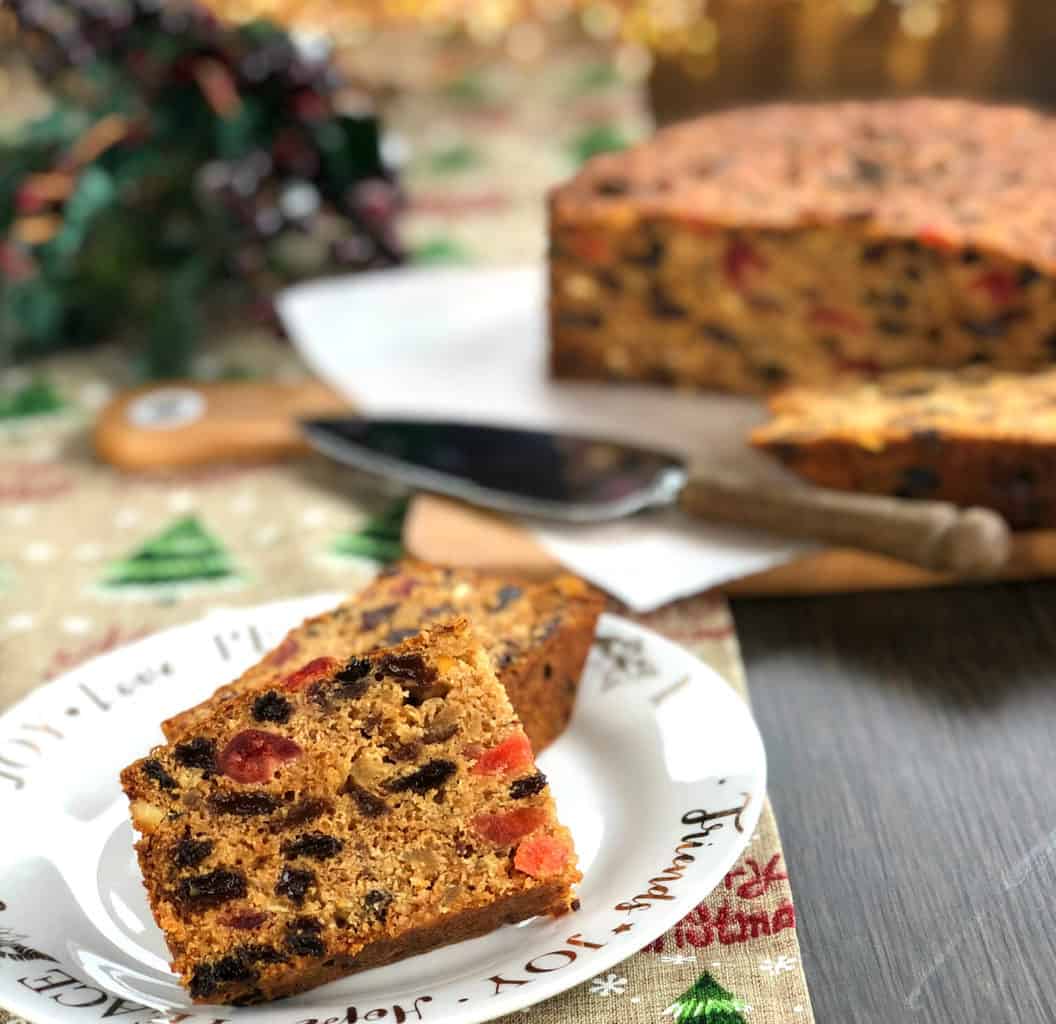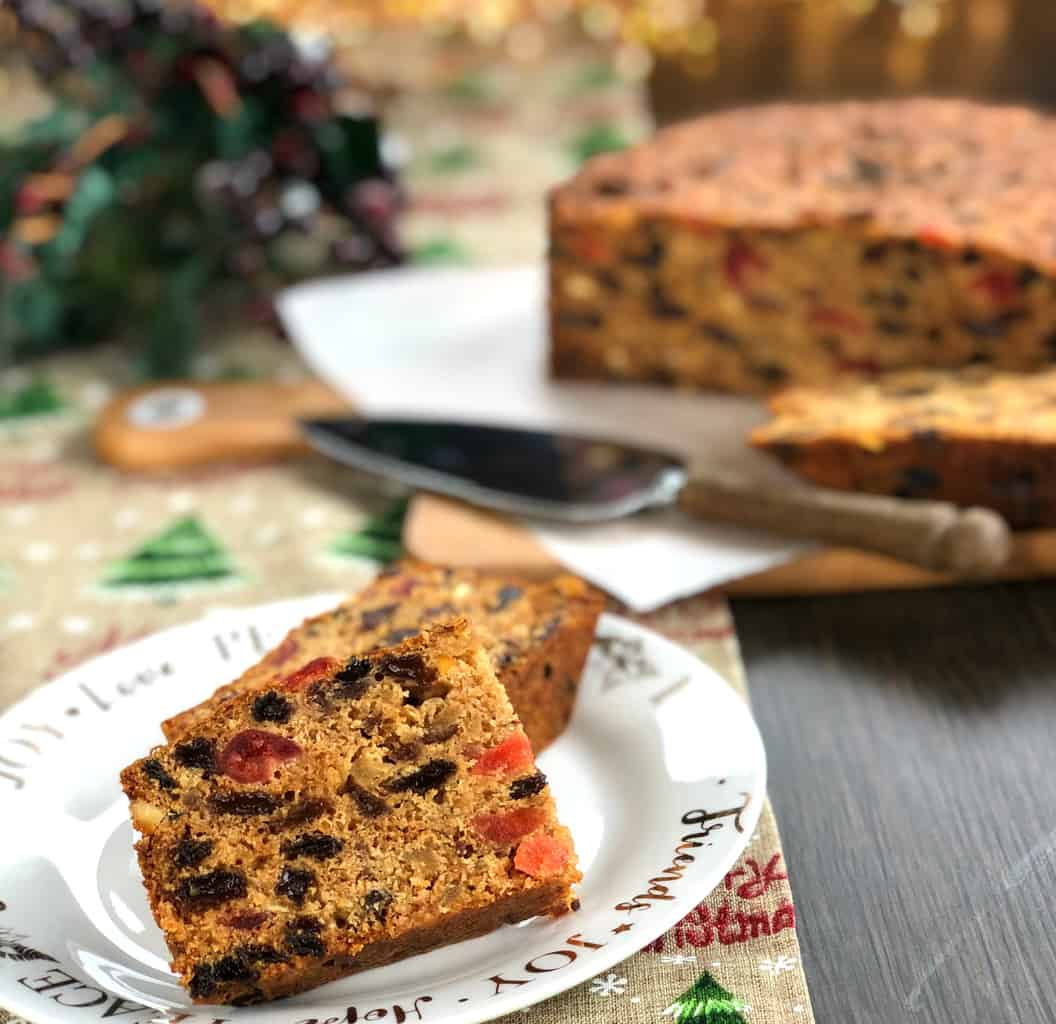 If you like the idea of few ingredient baking then check out these other quick simple recipes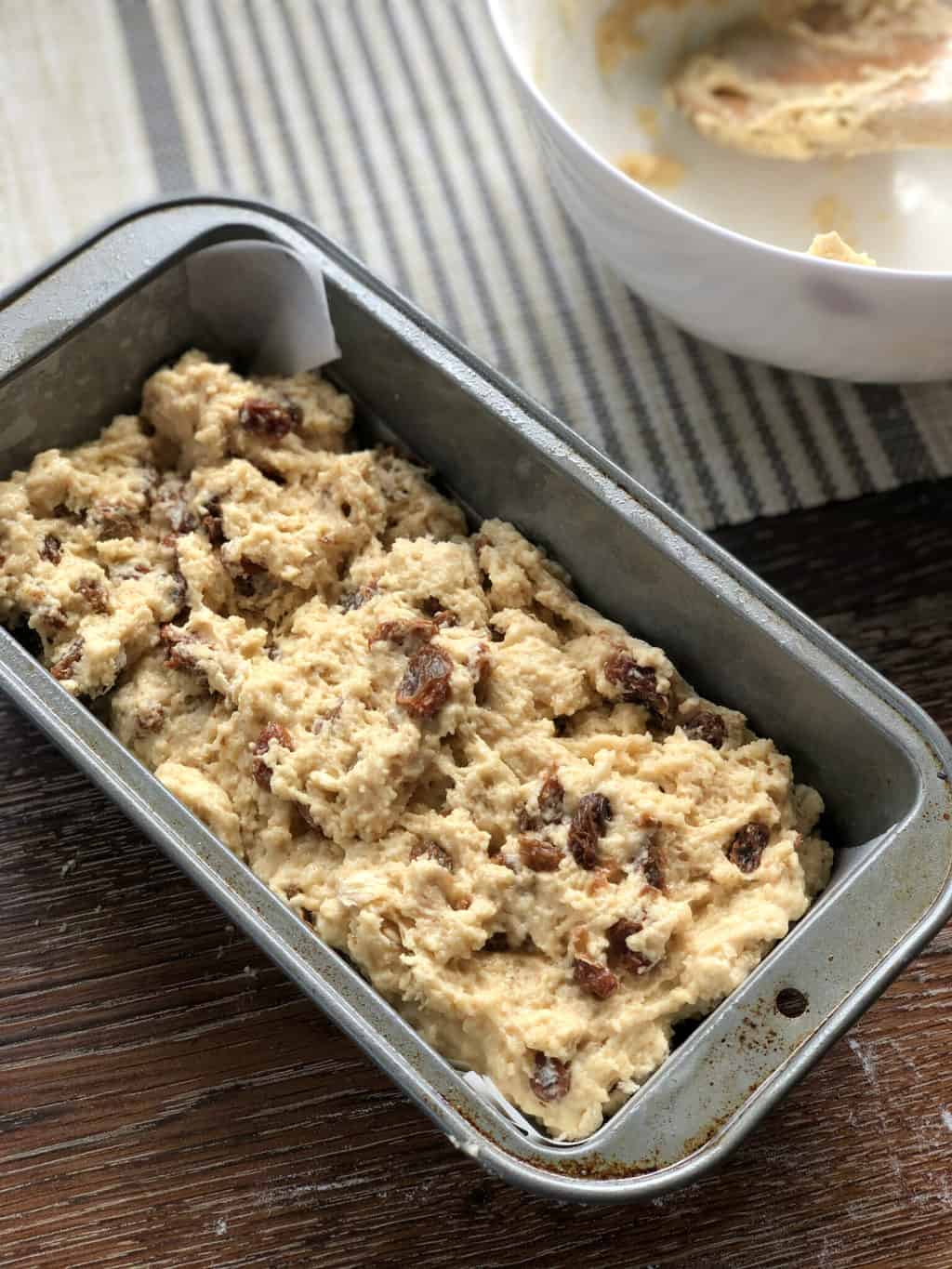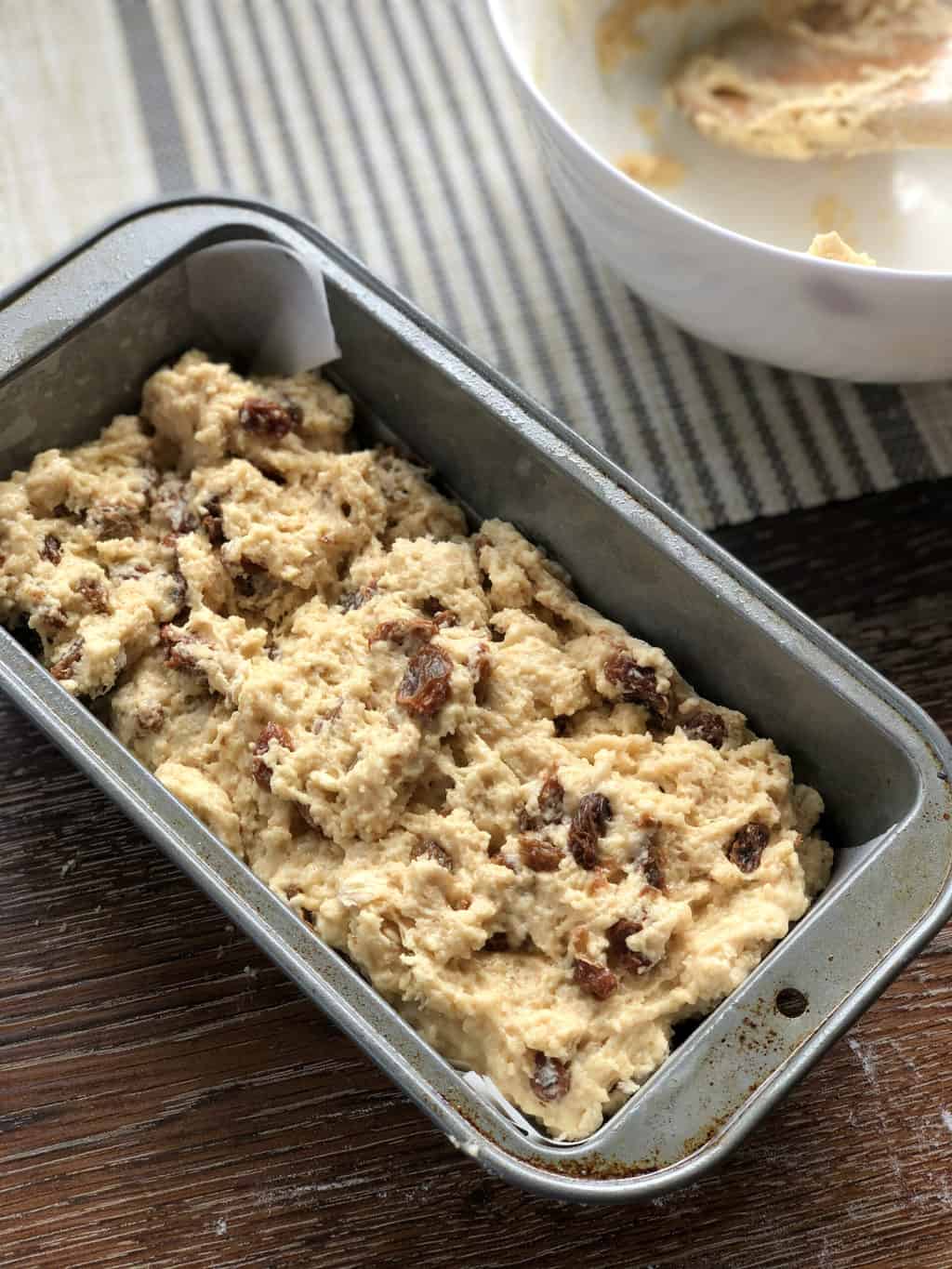 Also a tip for the wise, when you need to cook this for just one more minute, set the timer. Don't do what I did and forget about it for ten more minutes. So please enjoy my rather well cooked loaf! This is testament to how good it is – even overcooked it tastes wonderful!!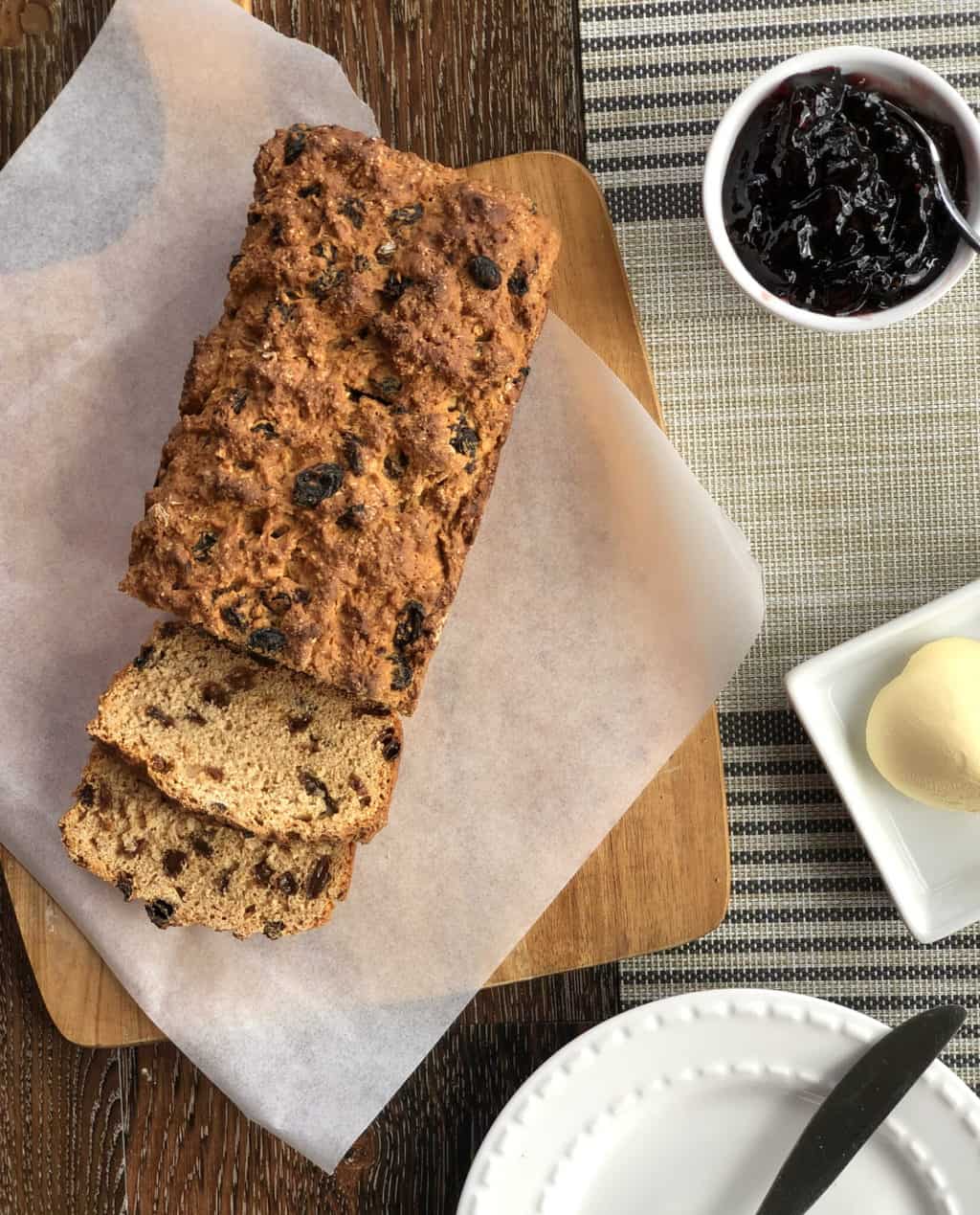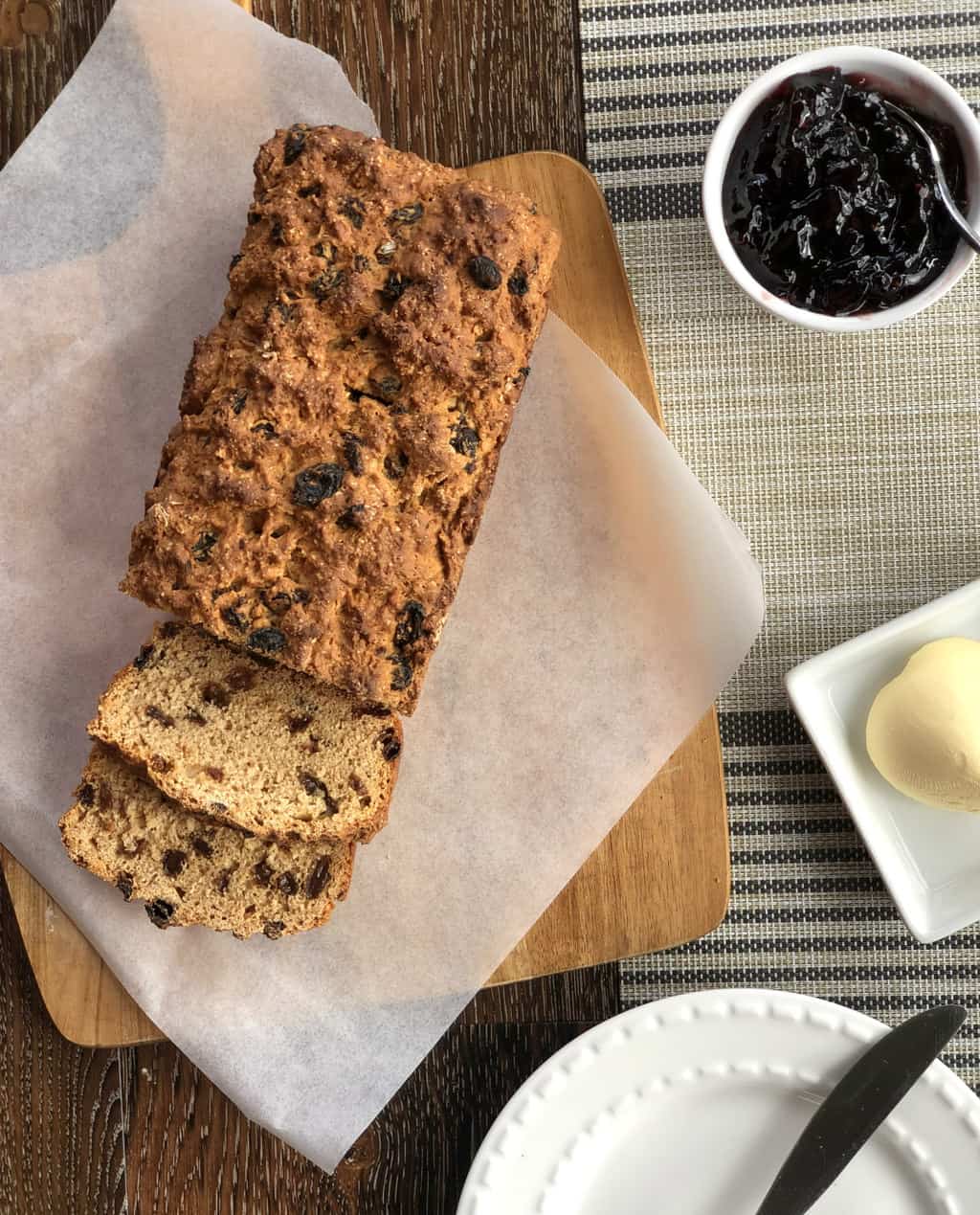 So onto the recipe, I hope you enjoy this one, an easy recipe to have on hand, my 4 Ingredient Fruit Cake
So you can see just how easy this recipe is. Delicious with some butter, and maybe a little jam. I cannot wait to hear what you think of this, if you make it comment below.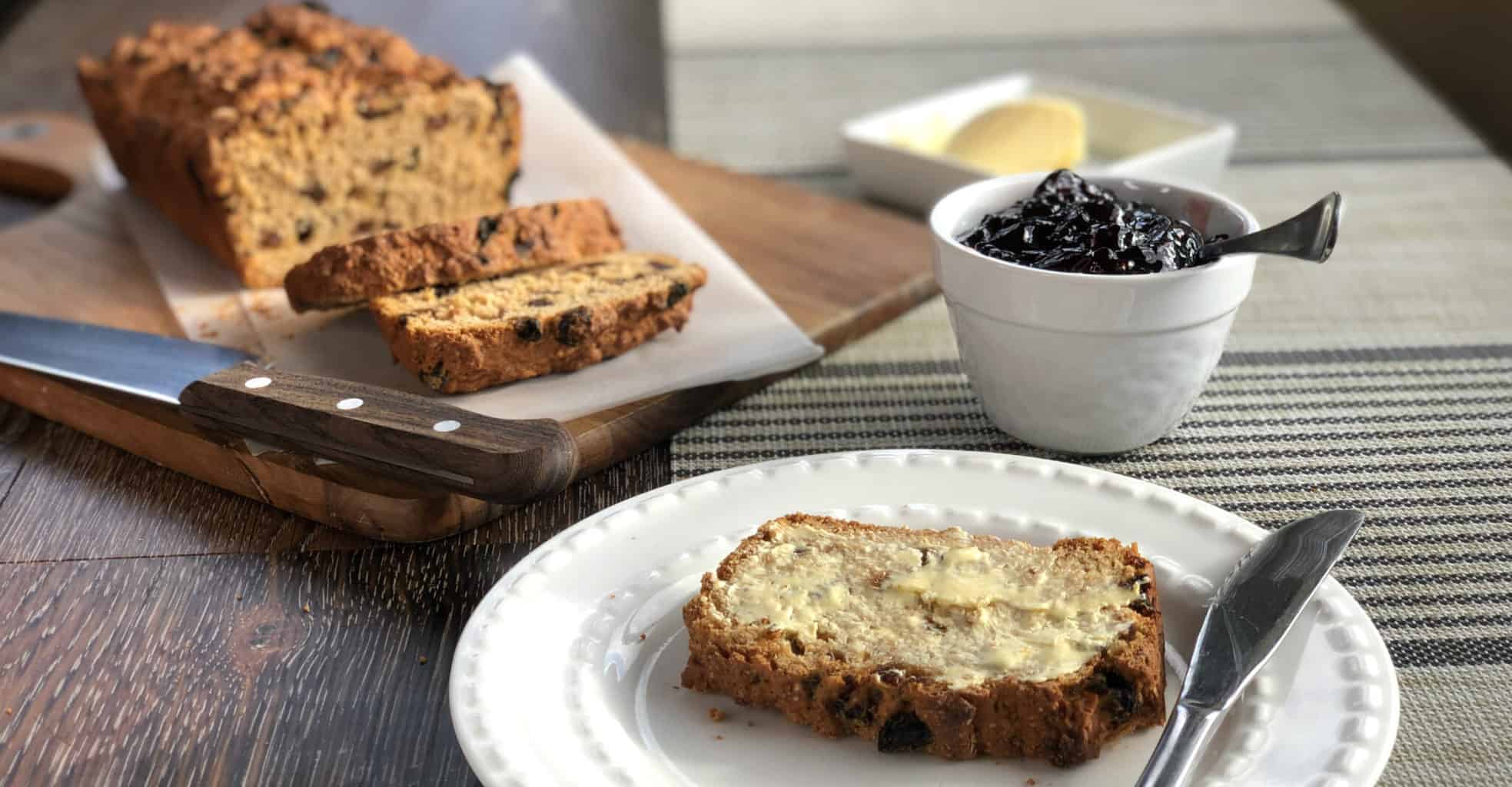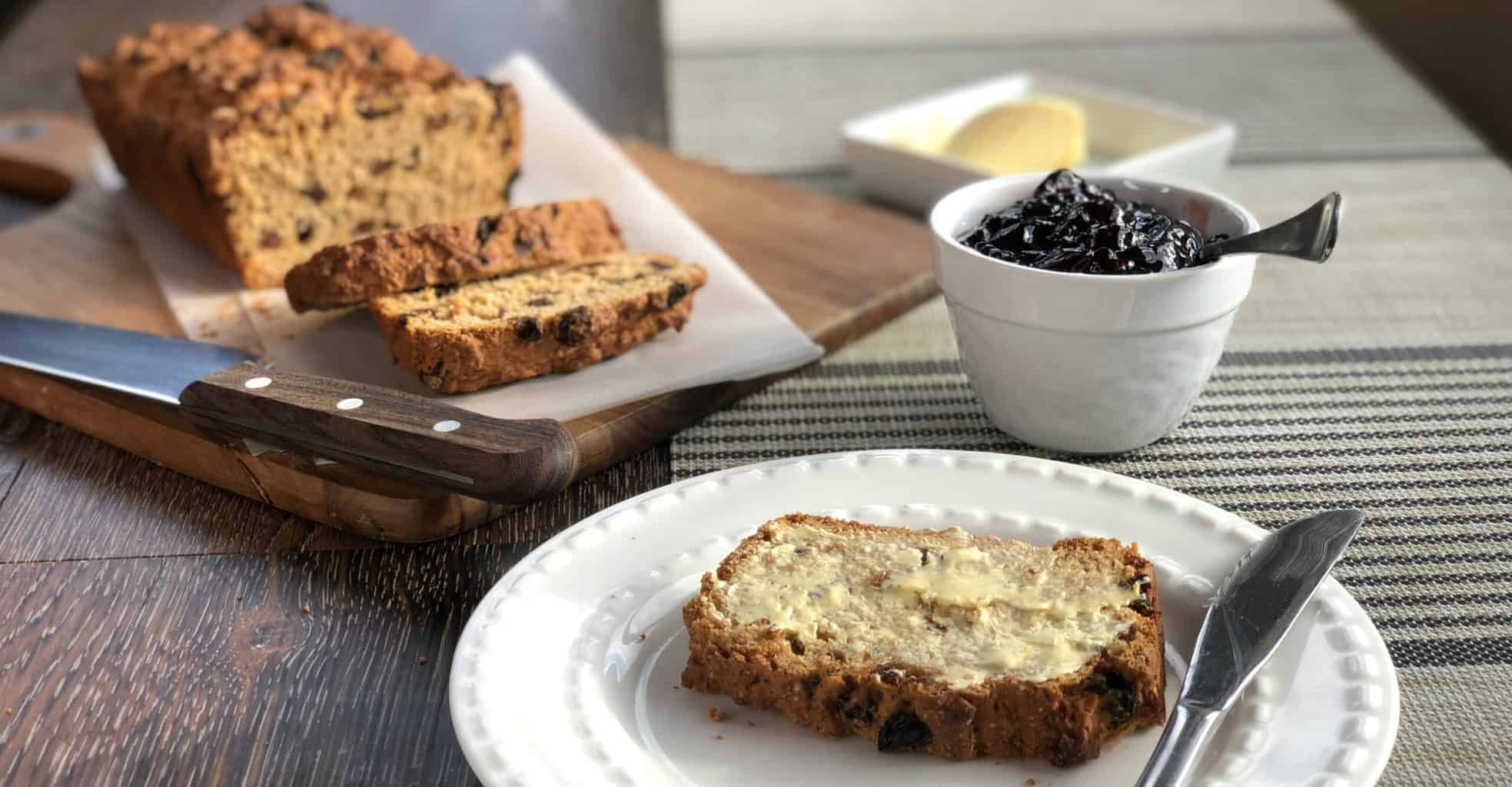 Thank you so much for stopping by to check out my latest recipe and others on my blog. If you are not already be sure to follow me on Facebook or Instagram for more deliciousness, and you can register your email in the subscription box below to receive all my recipes as I publish them.
Happy Baking!
Anna
Pin it – Pinterest!