Ok, so I am the worst scone maker in the history of scone making. In fact I even mucked up these 3 ingredient scones to start with, but I got it right finally so I'm excited to share the recipe with you!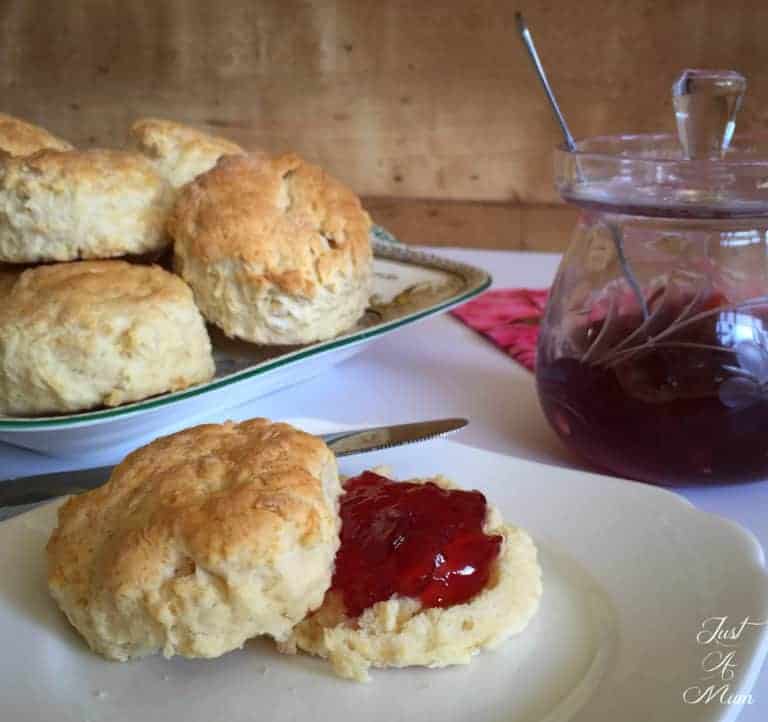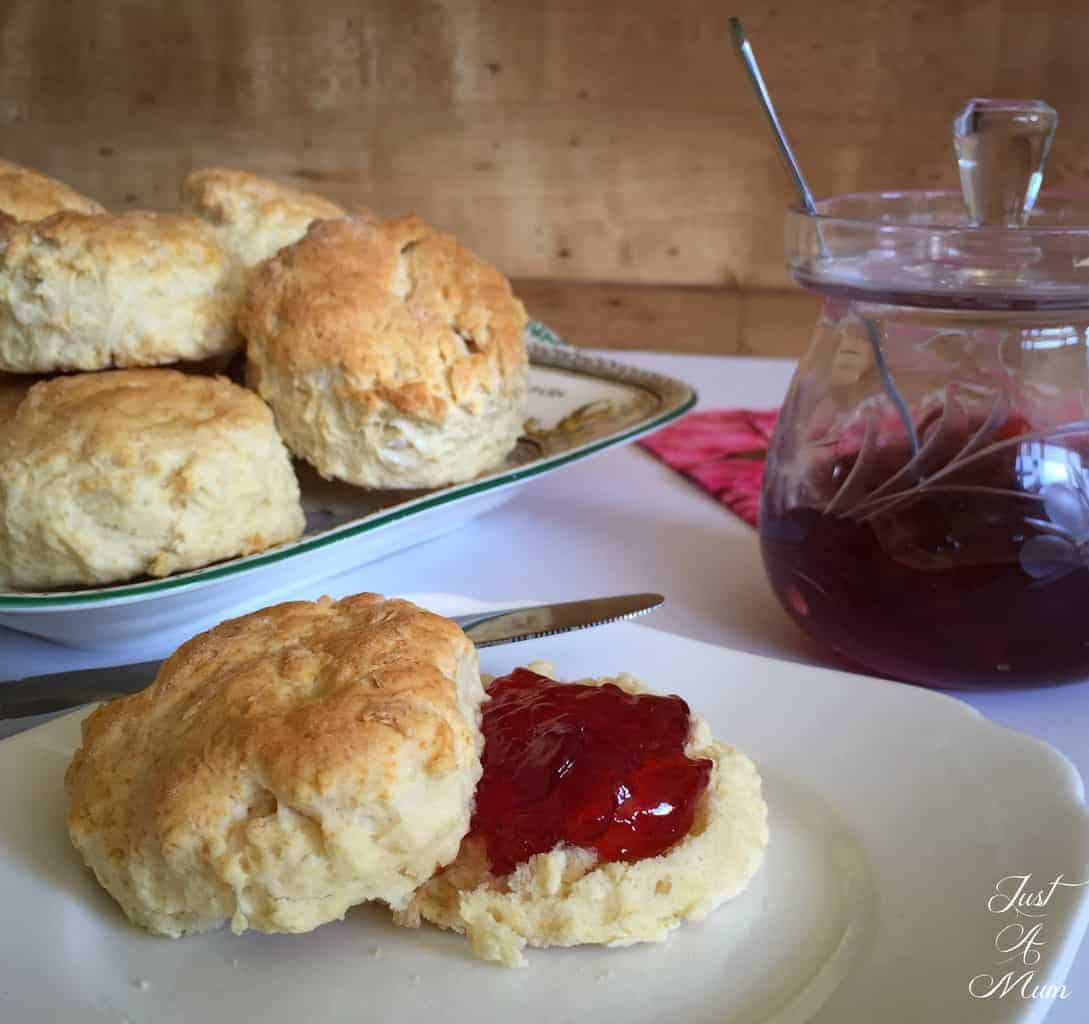 So you might be thinking what could go wrong in a 3 ingredient mixture, well my job here on this blog is to make things easy, take one for the team and try all the wonderful recipes out there. But I am sorry to say the quantities that I was given for this recipe simply didn't work! So I altered them and viola! It works.
The first batch was delicious!! Don't get me wrong, even bad 3 ingredient scones are still divine, but the mixture was so damp I had to make a scone 'loaf' rather than individual scones, and there was a fair amount of muttering and cursing as I tried to create photography worthy scones for you! Oh but I did photograph them so check out that photo down the bottom.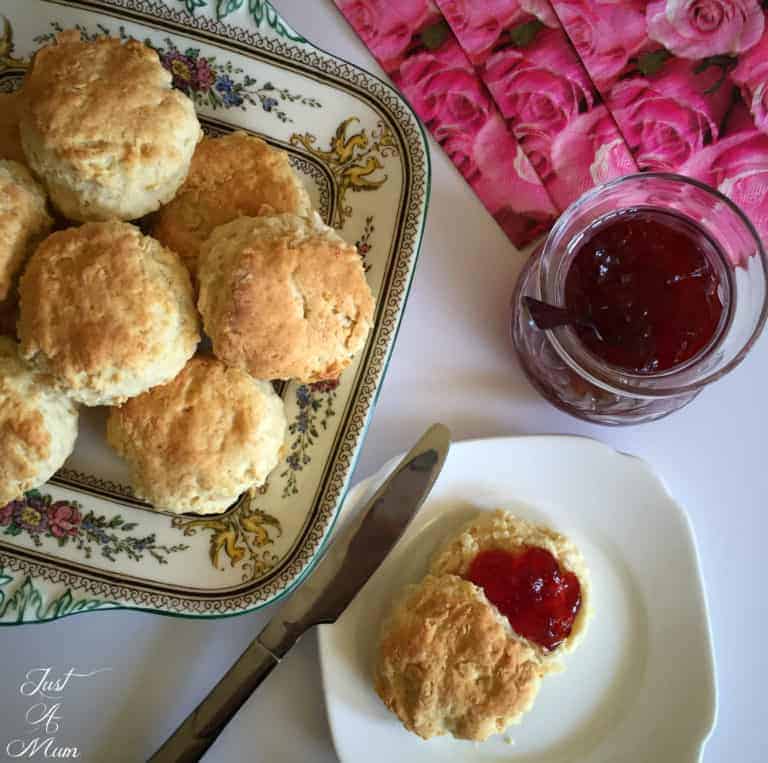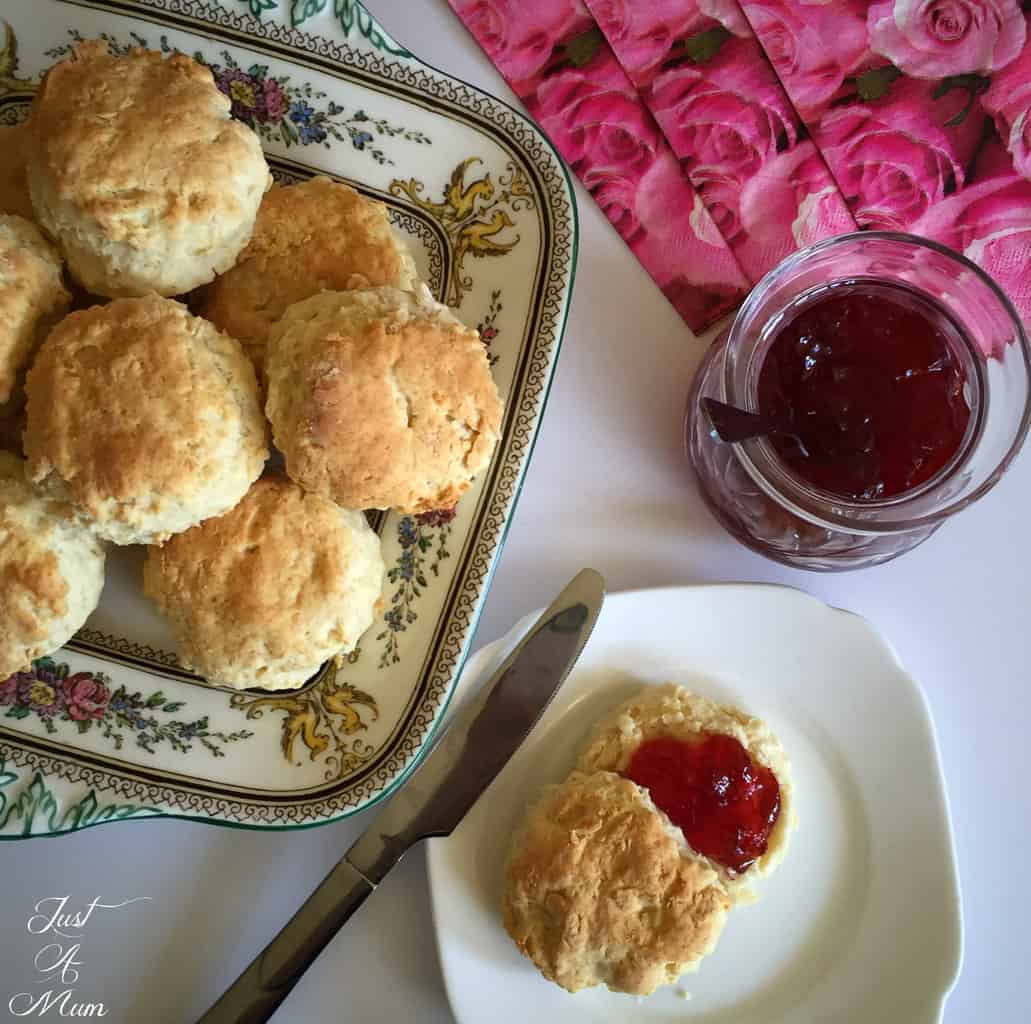 Ok, so the three magic ingredients, I am sure many of you will have heard of or in fact make this recipe yourself. It is simply self-raising flour, Sprite (not diet) and cream. Sooo easy…..as long as you get the proportions right!
Now that I have it right I cannot wait to play around with this recipe, see how it goes with pinwheels and also adding dates would be great too.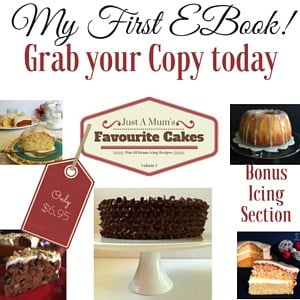 It also brings up a conundrum – what do you call lemonade? I call lemonade Lemonade, but when I was recently in the States and ordered a lemonade I was literally given Lemon-Ade, it was sooooo sweet and lemony and not what I have called lemonade. So in order to not cause any confusion wherever this recipe is picked up around the world I have referred to it as Sprite, which is a brand not a drink, but you can use any "lemonade" as long as it is not diet.
You can also use soda water if you want to make a savoury batch of scones with cheese or as pizza pinwheels, but more on that later!

So I can announce on this day in 2016 at the young age of 37 I have finally made scones that are not only edible they are delicious!
So without further ado, here is the recipe.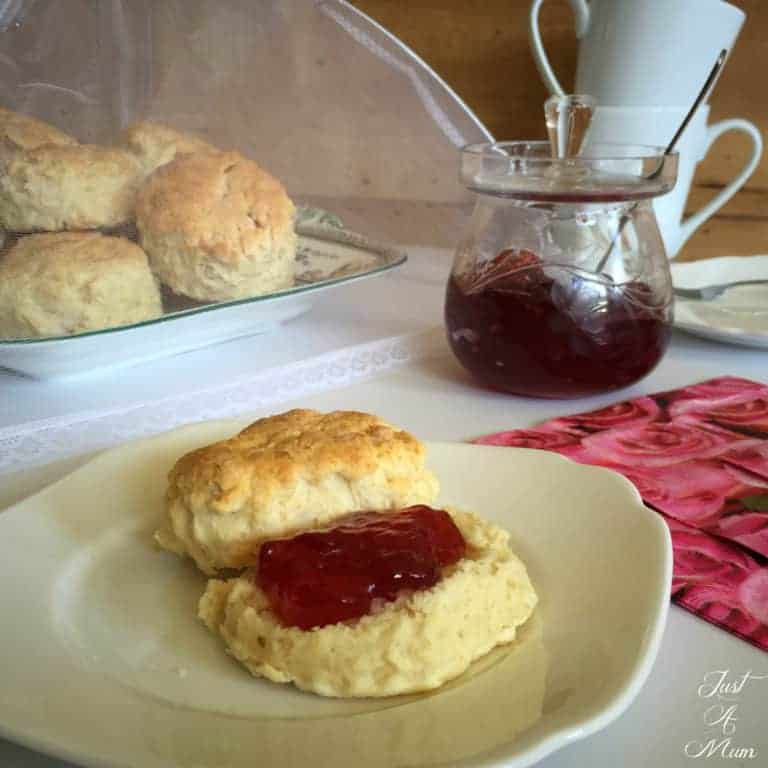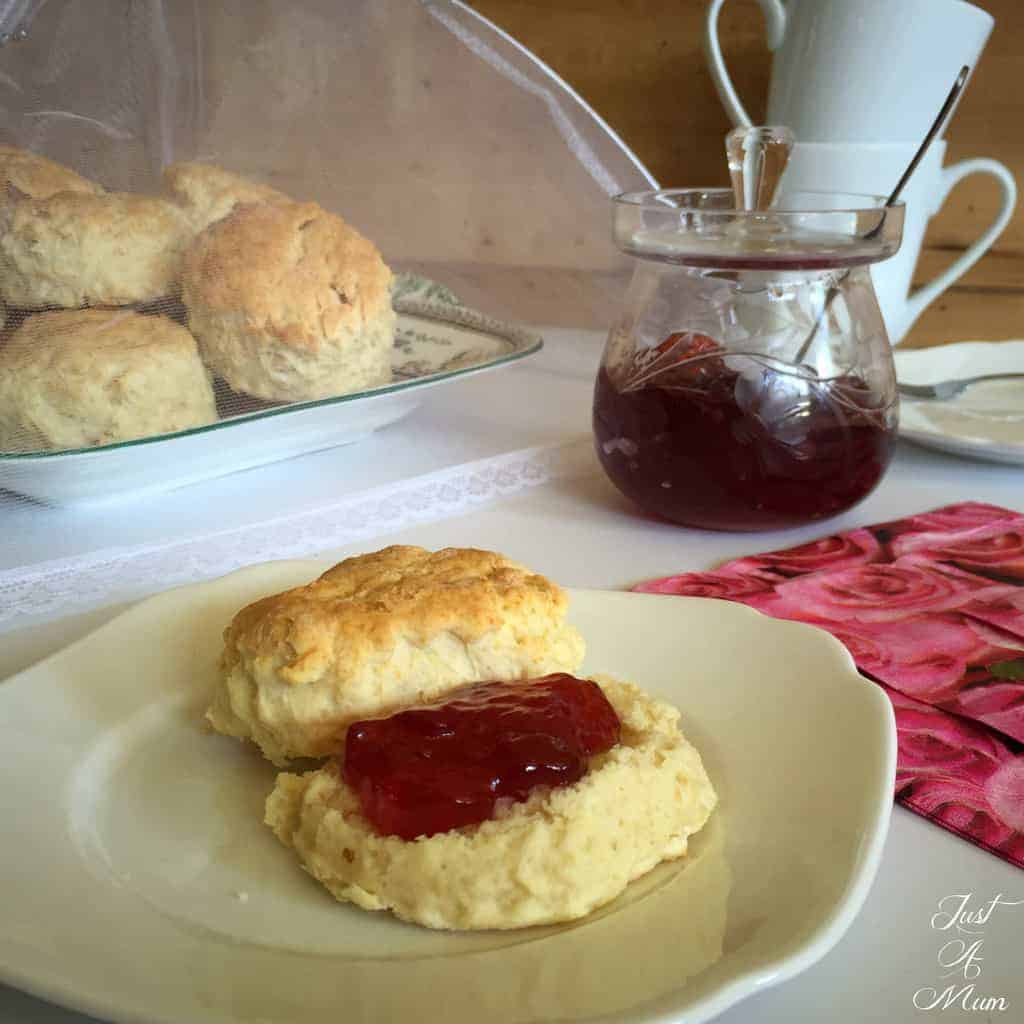 So there you have it, now there is no excuse for you not to know how to make scones. They are the perfect thing for when visitors pop over, when you need something filling on a cold weekend or just on a Tuesday afternoon for no reason at all.
Enjoy!
Thank you so much for stopping by to check out my post today! You can follow me on Facebook and also subscribe to my page here by adding your email address to receive all my recipes as soon as I publish them.
Happy Baking, Anna 🙂