An easy and delicious Christmas Cake, loaded with all the flavours you love, this really is the best!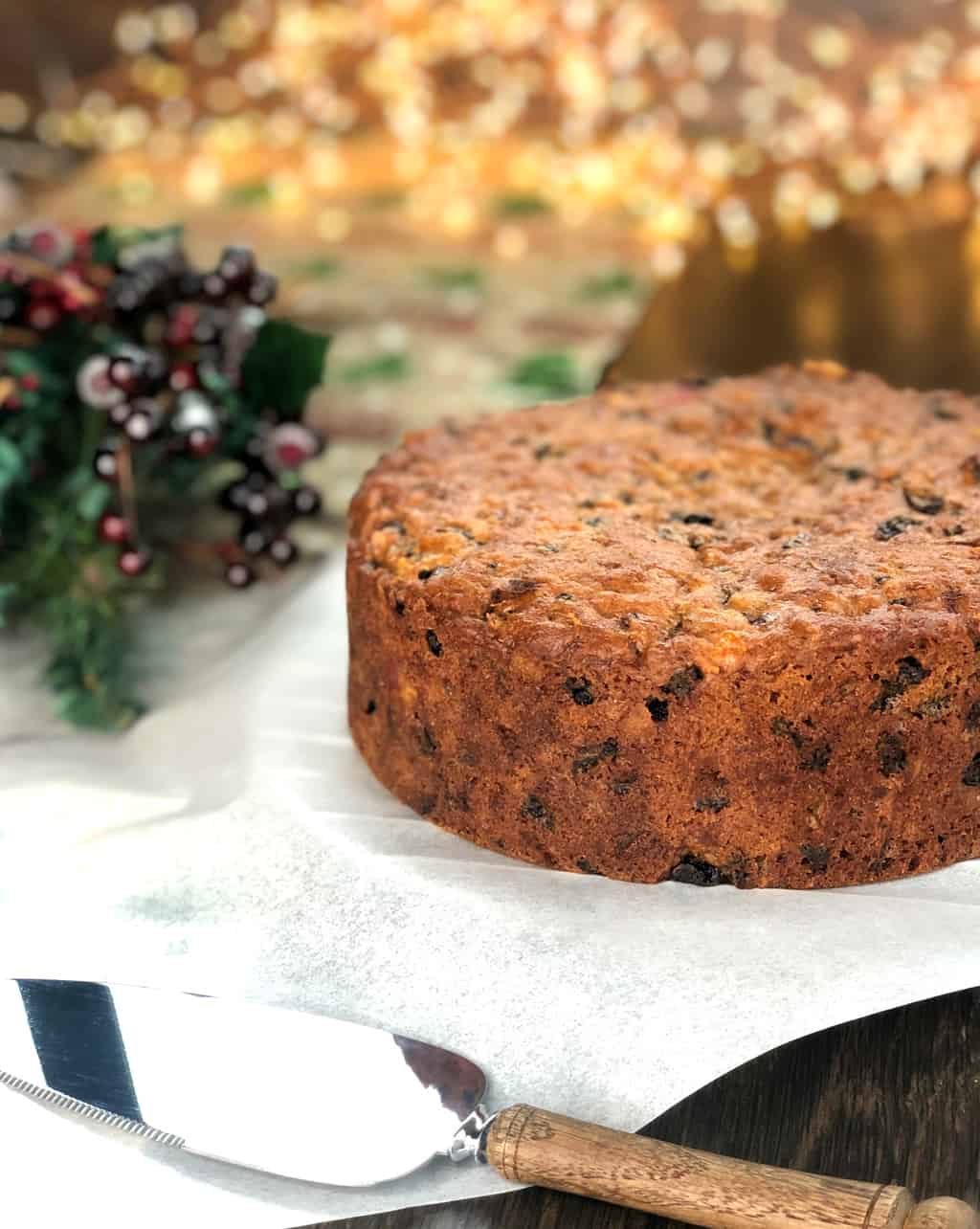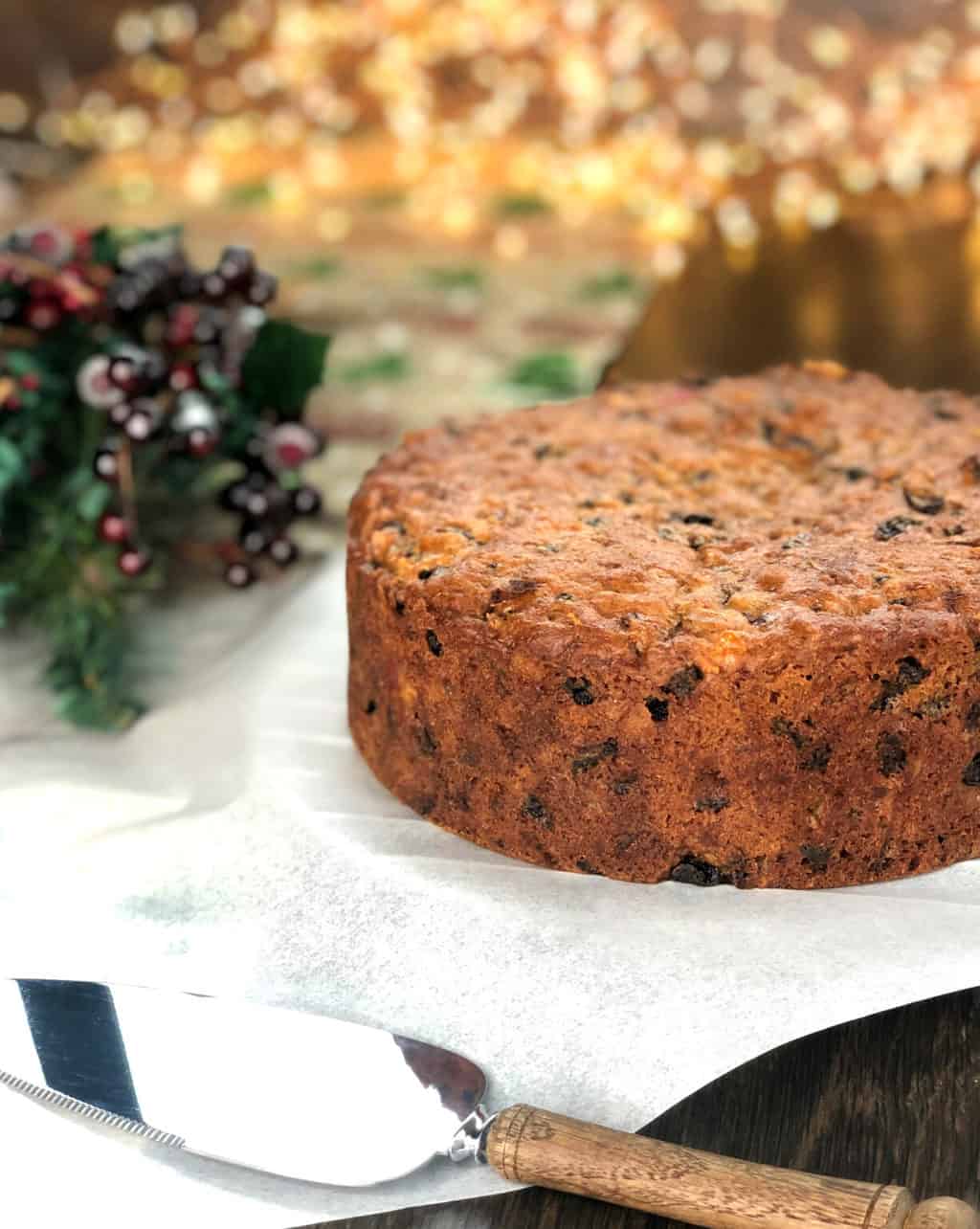 I have been looking for a special Christmas Cake recipe to share with you for years. I know everyone has their favourite but I am so often asked for a good recipe so I thought I would share one that was highly recommended to me!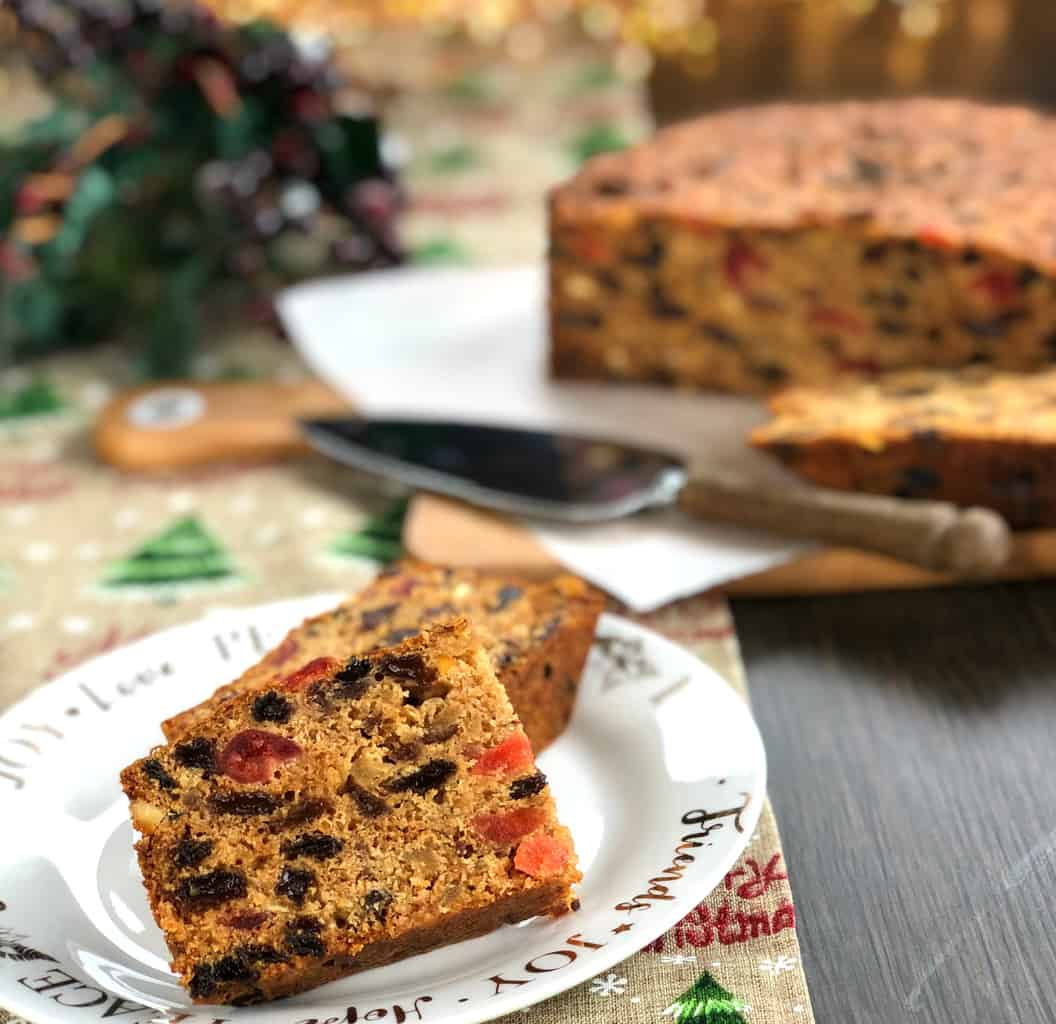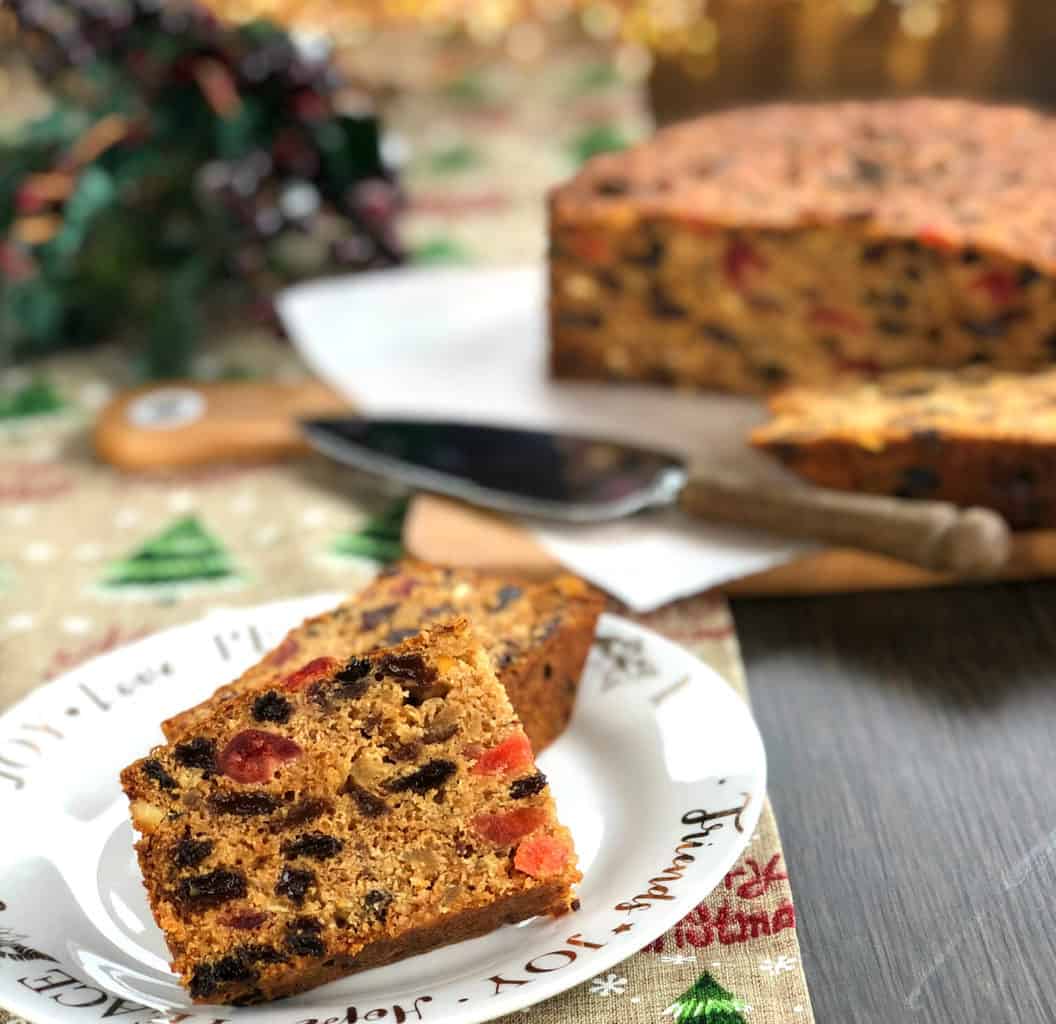 This one comes from my Mother in Laws lovely neighbour. My Mum had a taste of this earlier this year and declared it one of the best she has ever tasted and tracked down the recipe, which I now have a copy of! It turns out this recipe was given to said lovely neighbour many years ago by a guy from Turangi, so it has traveled well. Which is how it should be for really good recipes. This can be a staple year round, a lovely moist fruit cake, not only for Christmas!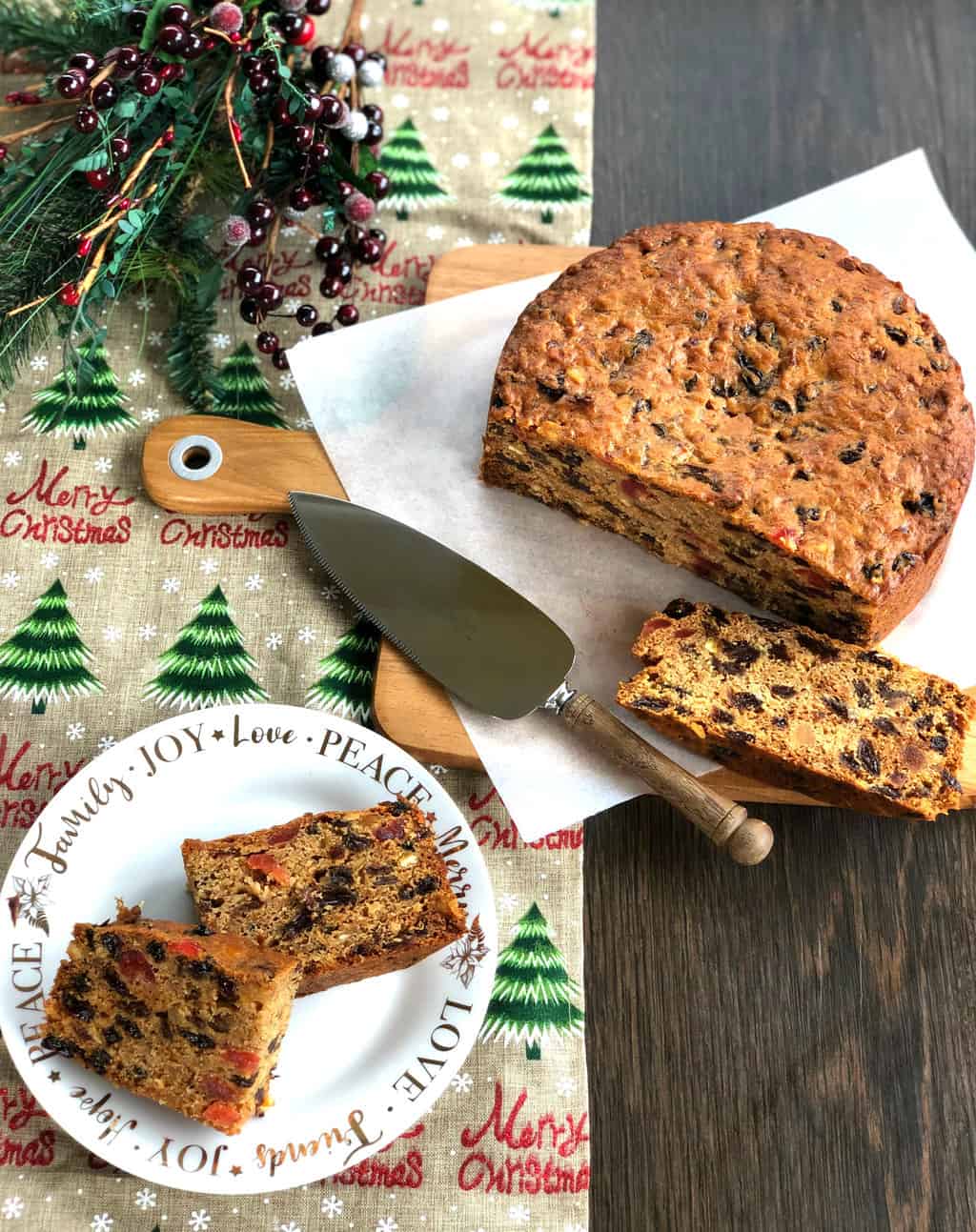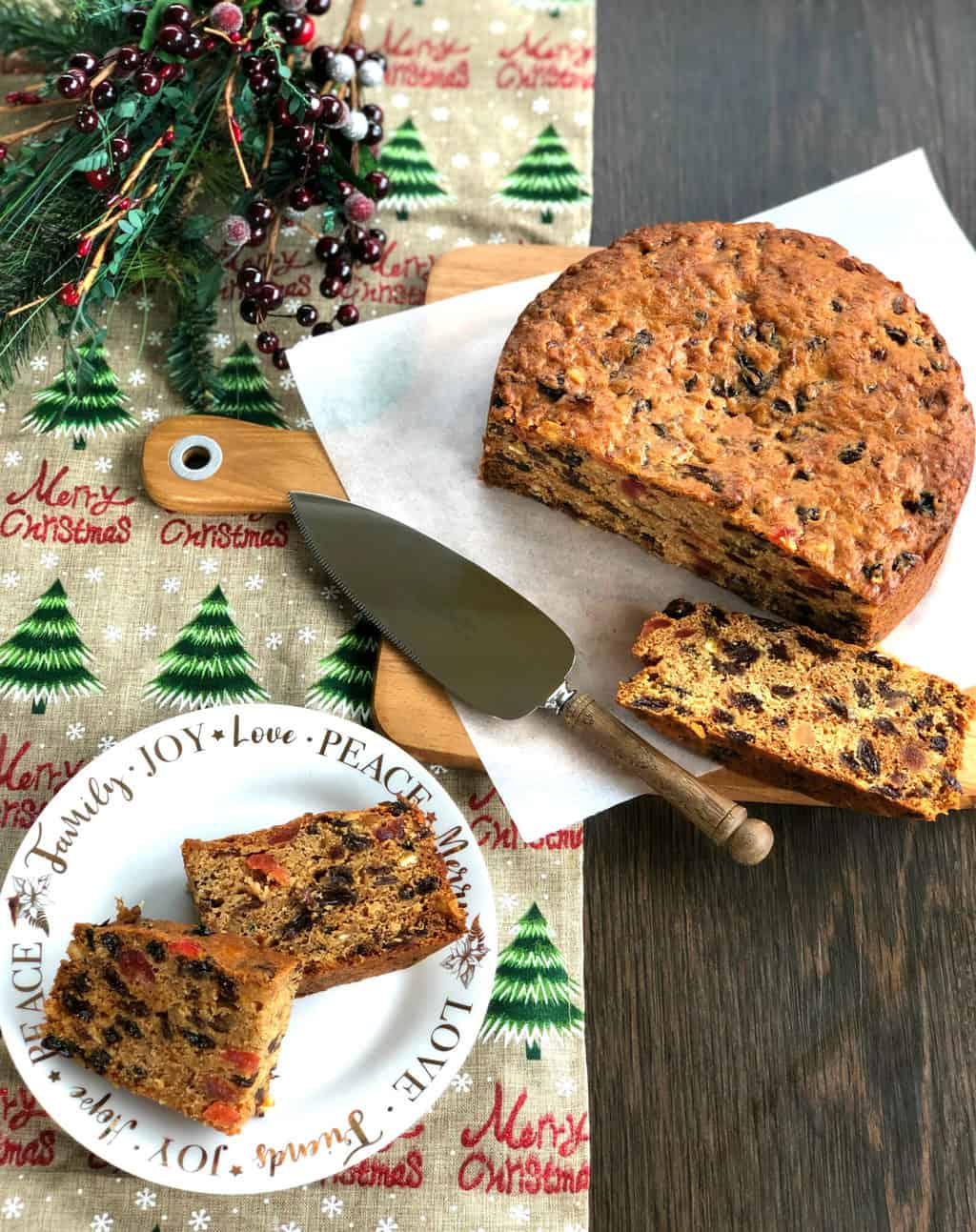 There are many variations of a similar recipe online, this delicious Christmas Cake is lovely, moist, flavourful and with the addition of pineapple a lovely rich cake without being too heavy or dark. Which means you can enjoy this as is, uniced and fresh. It will keep incredibly well and can be made well ahead of time. Most fruit cakes improve as the days go by and this one is no exception.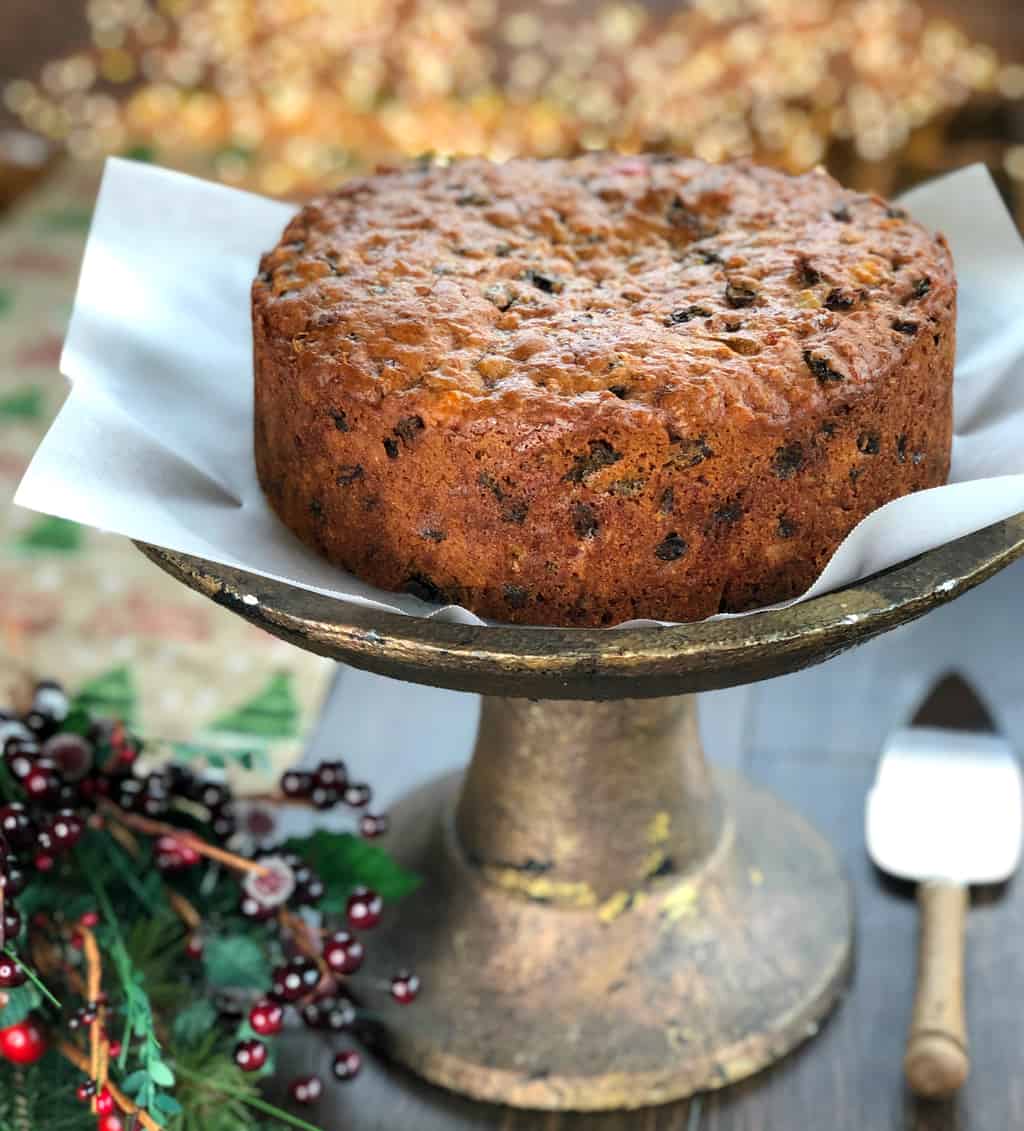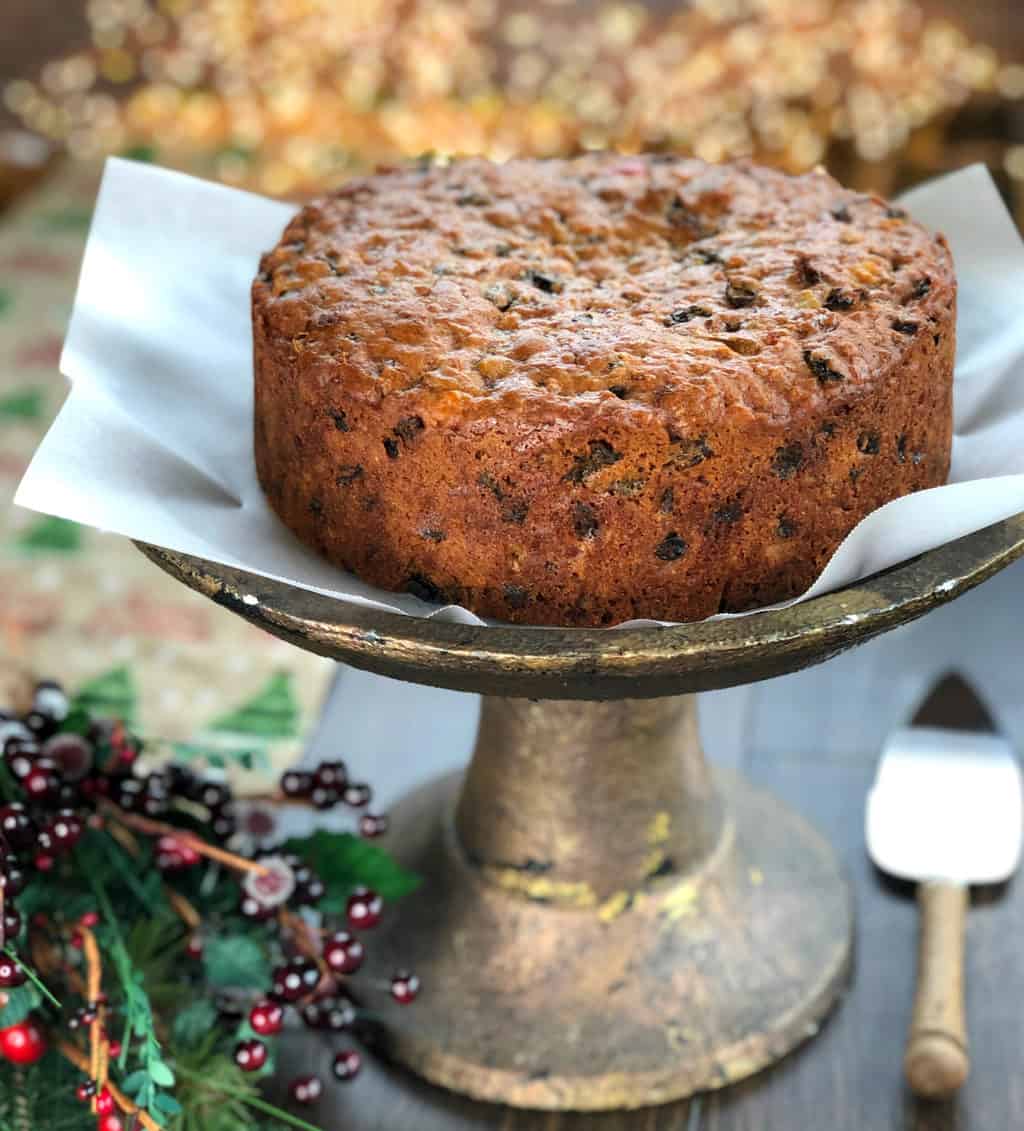 The first step to create delicious plump fruit is to boil many of the ingredients together initially, for approximately 10 minutes, this ensures the butter and sugar melts into the fruit mix. Then you allow the mixture to completely cool, this allows the fruit to absorb all the delicious moistness and creates a lovely end result.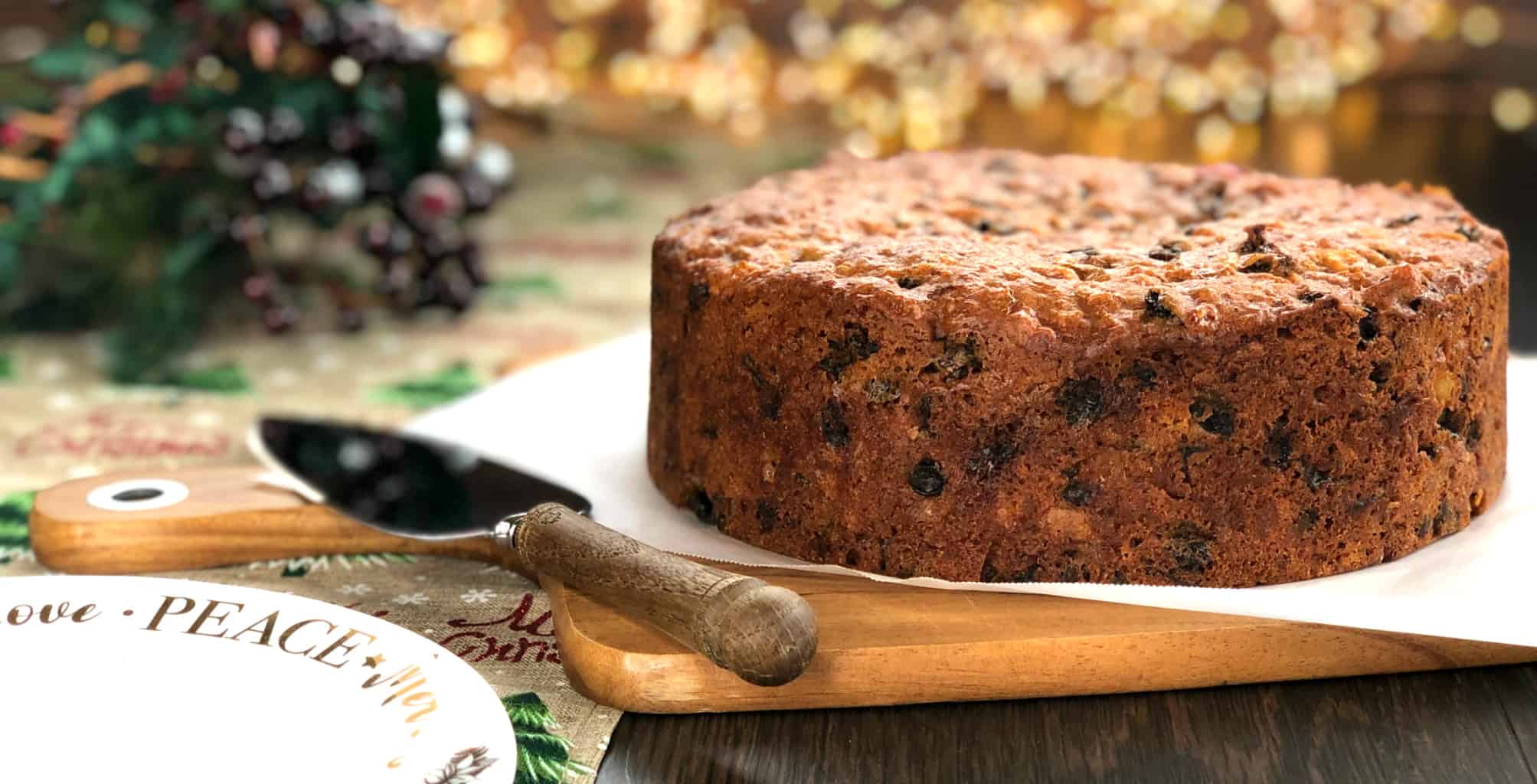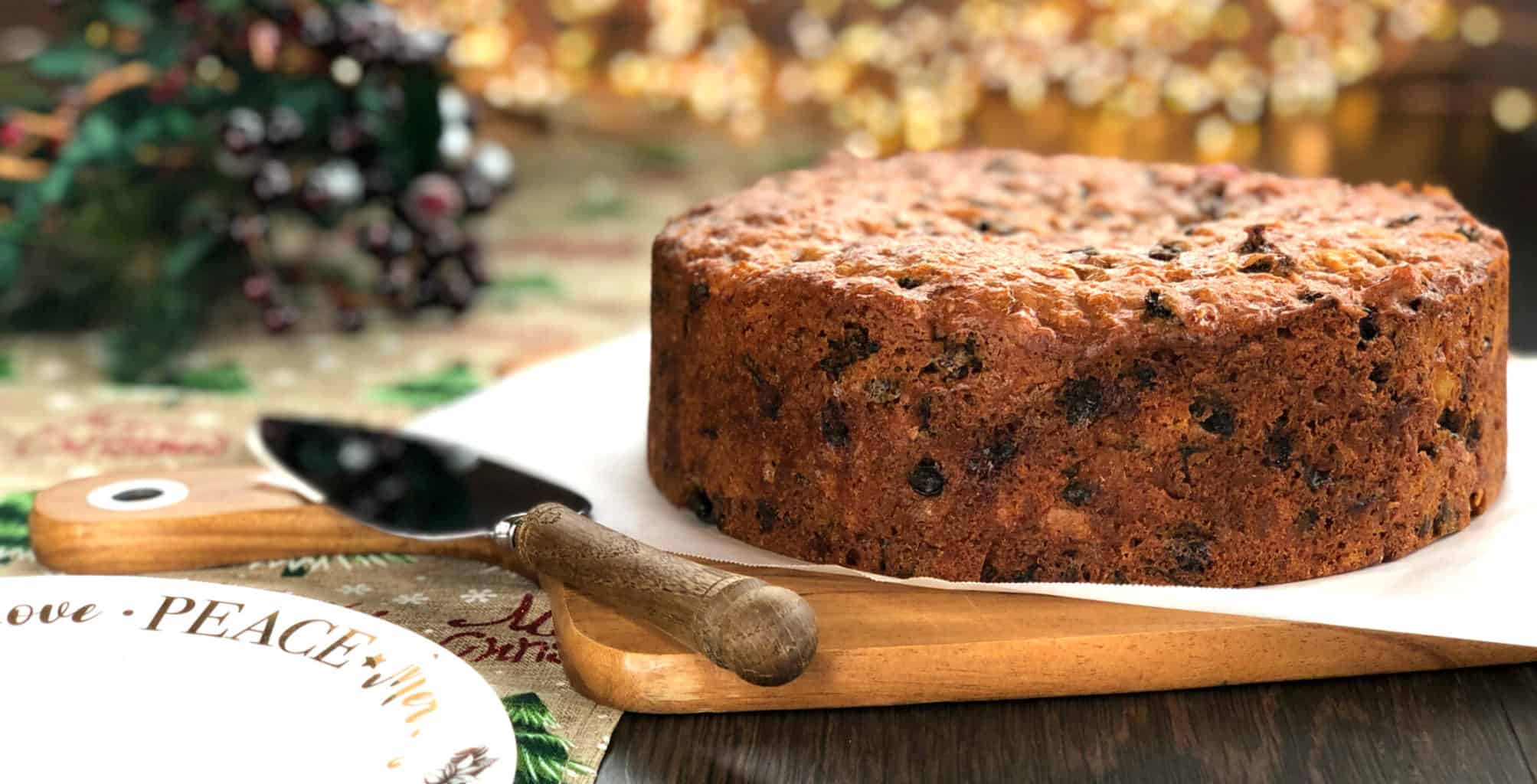 Cooling can take anywhere up to 4 or more hours depending on the room temperature, you can even do this step the night before and by morning the fruit mix will be completely cold. Then it is a simple matter of adding the dry ingredients and eggs then baking. Baking takes around an hour and a half.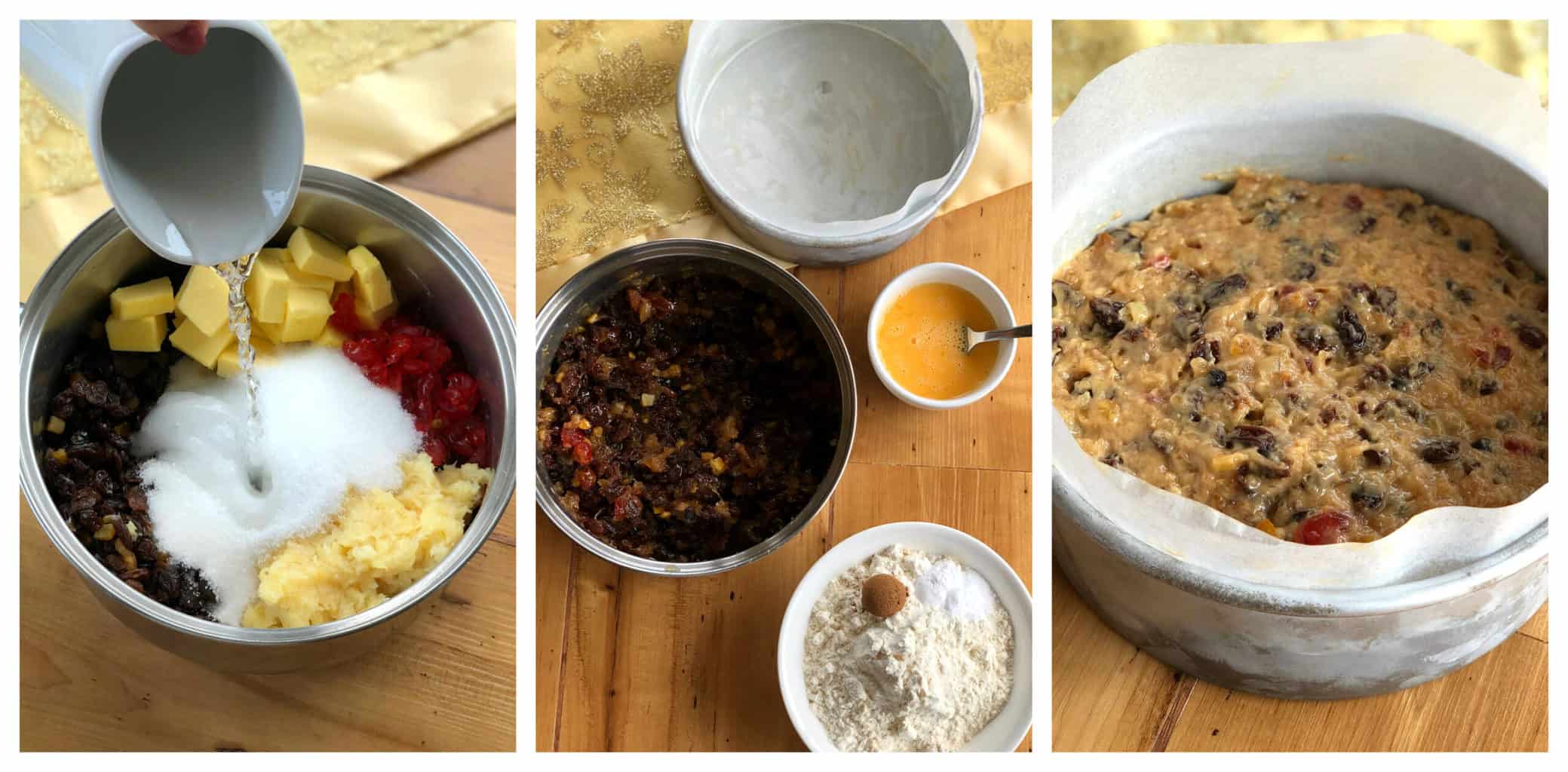 Scroll Down for my Delicious Christmas Cake Recipe
Here are some of the most commonly asked questions when baking Christmas Cakes
What is a Boiled Christmas Cake?
A boiled Christmas Cake isn't actually a boiled cake, rather it refers to the method of boiling the fruit mix to add extra plumpness and moisture to the end result. For this cake you boil the mix with butter, sugar, water, essences and pineapple for 10 minutes then allow to completely cool before adding additional ingredients.
What is mixed spice?
This blend of spices is a very British thing, it is a combination of cinnamon, allspice, nutmeg, coriander, ginger and cloves. Used in both sweet and savoury baking, it is lovely. You can make your own, follow this recipe by the Daring Gourmet HERE
Do I have to line my cake tin?
Yes! So important, the last thing you want after preparing the cake is for it to not come away from the sides of the tin, greasing the tin and lining with baking paper is a simple but important step.
How far ahead can I make my Christmas Cake?
This is very personal, some make it fresh, some 6 weeks ahead, some 12 weeks, others 3 months or more for the very rich type cakes! For this cake you can make it and enjoy it fresh. For others they prefer to "feed" the cake, which is brushing with alcohol to increase freshness and flavour over the weeks in the lead up to Christmas. Others will make it and freeze it until needed. If you wish to create a rich and dark cake which is "fed" check out more amazing recipes and tips online.
Can I freeze my Christmas Cake?
Yes definitely! This can be made and frozen for several months. How you store it is key. First wrap in two layers of baking paper, then in two layers of tinfoil. Be careful the foil does not touch the cake. Then in an airtight container. If you are feeding your cake, you would remove it every few weeks to add your alcohol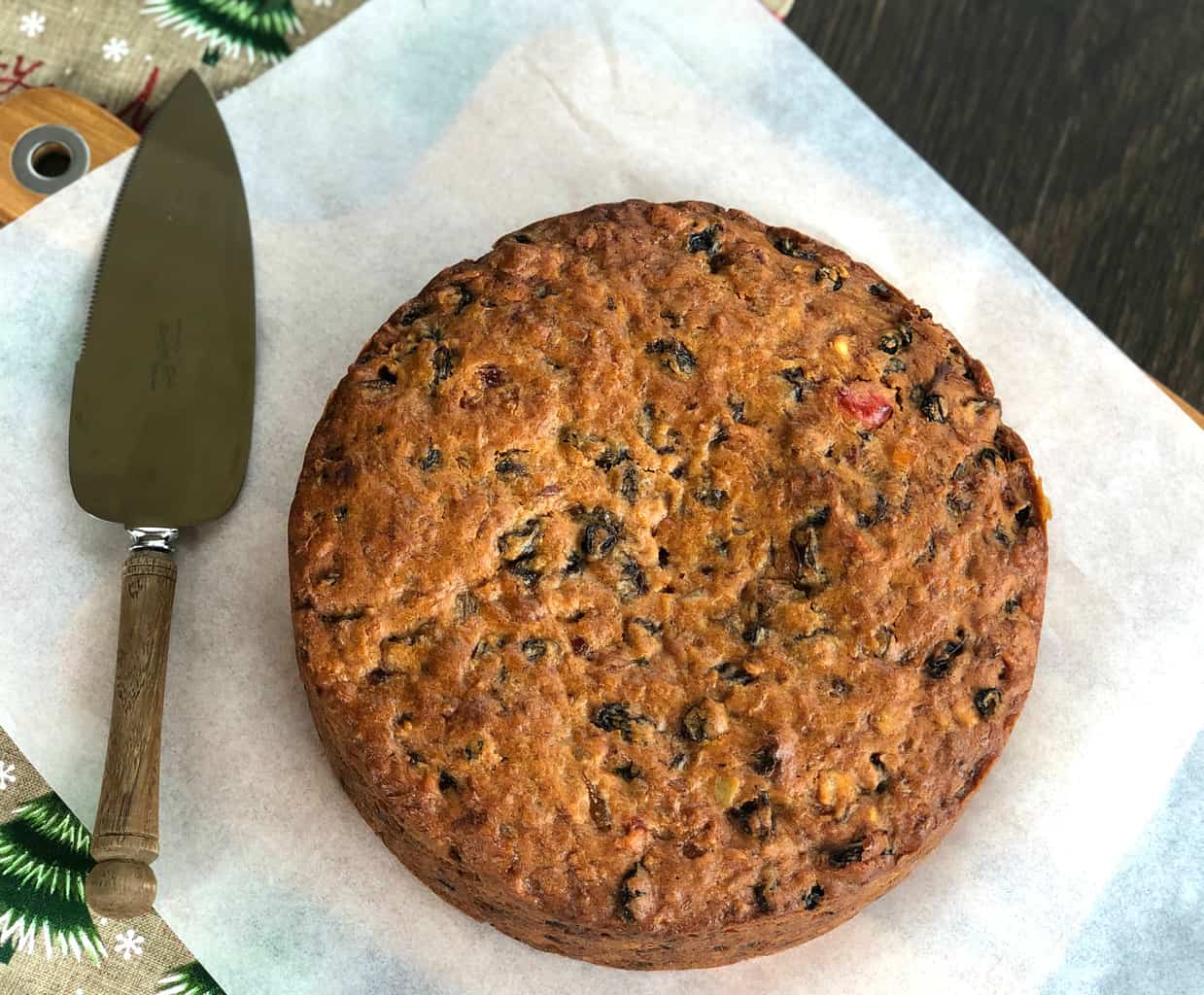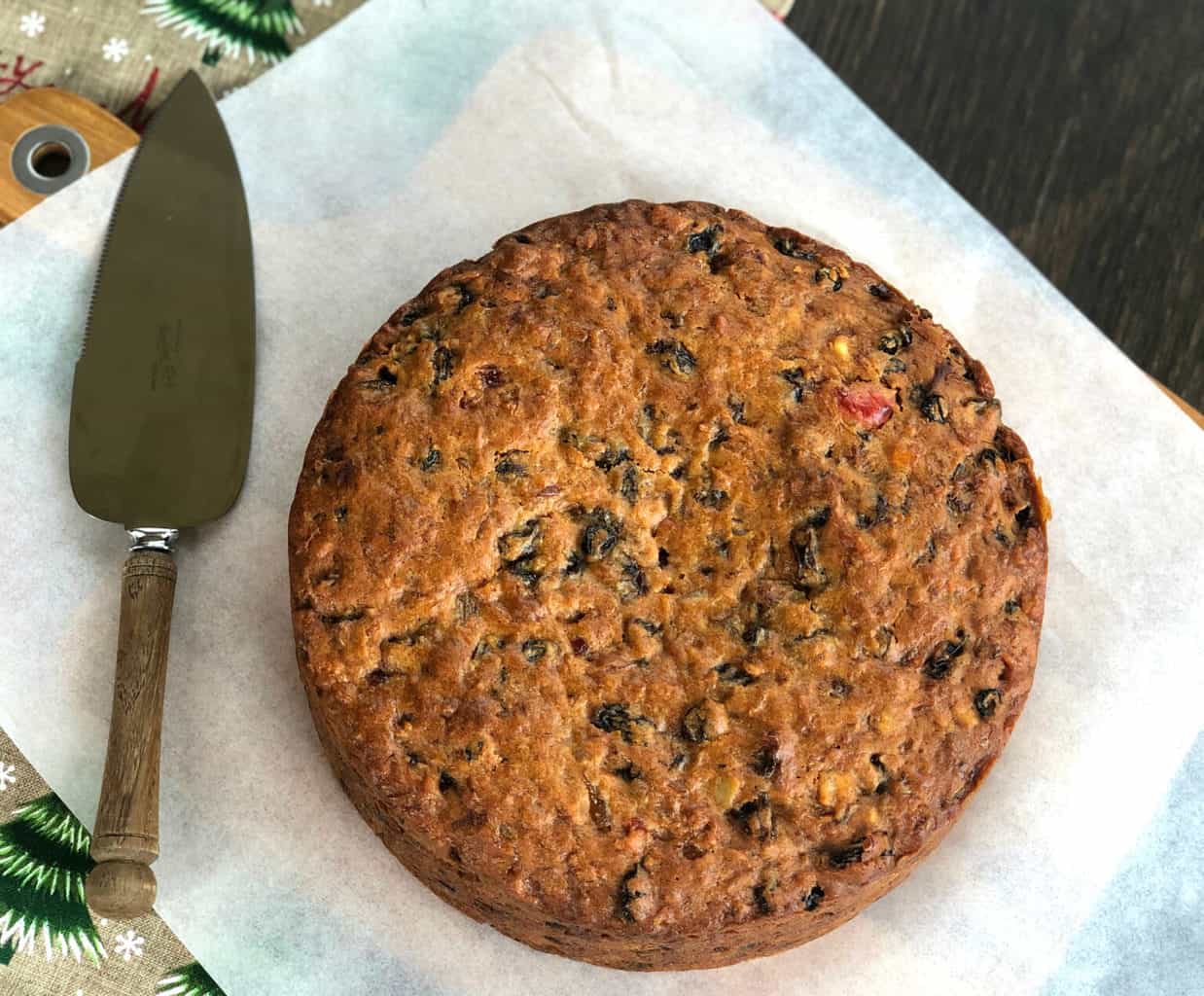 What is the best alcohol to use in my Christmas Cake?
Again this is personal preference. I have used none in mine, others swear by Brandy, Rum, Sherry or Whiskey. I have used a flavoured essence as we do not have Brandy and seems a waste to buy a bottle for a tablespoon! You can glaze your fruit cake fresh from the oven with your alcohol of choice also and continue to use the same alcohol to "feed" the cake.
How should I decorate my Christmas Cake?
Up to you! You can ice with the classic almond fondant followed by white fondant as I had when I was a child, and loved! You can leave this one as is, or with a dusting of icing sugar. Another lovely way to serve is with almonds and glaced cherries placed in a pattern on the top of the cake before baking.
How long does Christmas Cake keep?
It depends on how you store it and how it is made. It can keep if stored well at room temperature for a few weeks, however I would advise that you store it in the fridge. If you wish to store it for longer than this before you are eating it, then I recommend freezing it as suggested above. How long it keeps depends on how it was made, the moistness of the fruit used and the conditions it is stored. If in doubt store in the fridge in a well sealed container.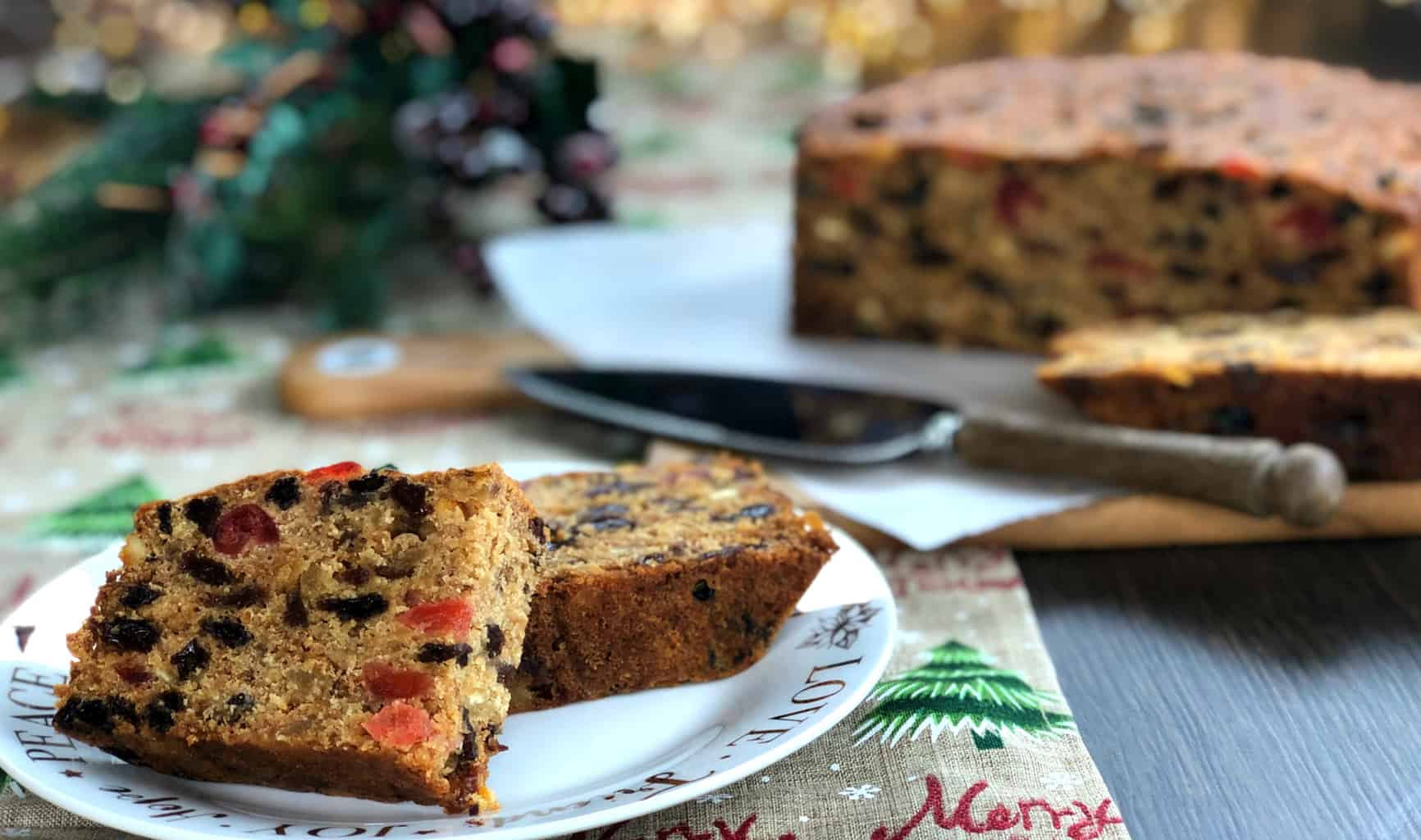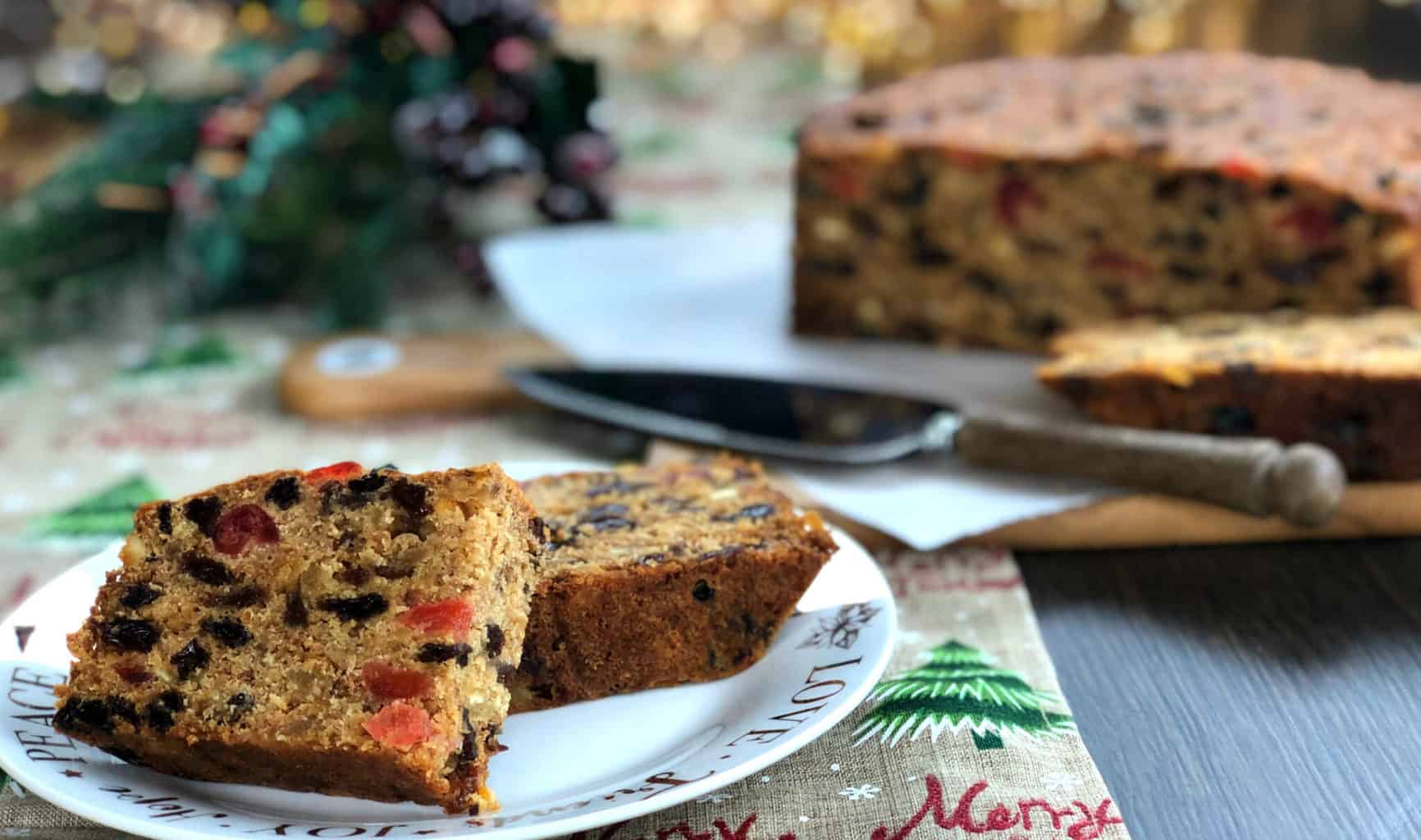 Onto the recipe, I hope you enjoy this lovely Fruit Cake recipe for many years to come.
It is as easy as that! A little patience with the cooling times is needed but once you have tried this one I am sure it will become a favourite. How do you decorate your Christmas Cakes?