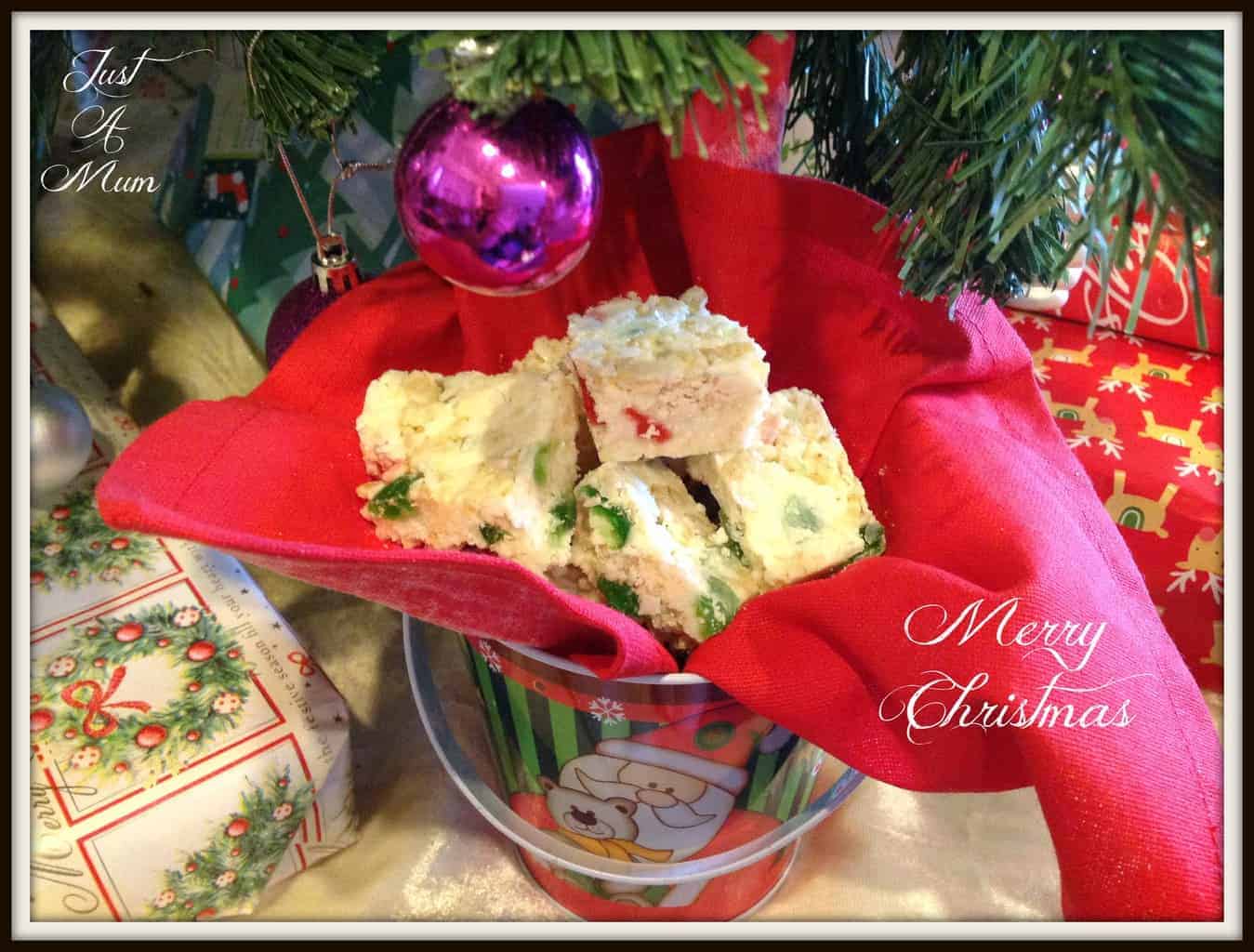 This is my husbands favourite Christmas treat – so again it was up to me to see if my lovely Mother in Law could dig it out and I could try my best to recreate it. It is quite an unusual combination of ingredients if I do say so myself but loved by many at Christmastime. Sometimes called Christmas Snow Wikipedia tells me it originated in Australia but there is not much more about it than that!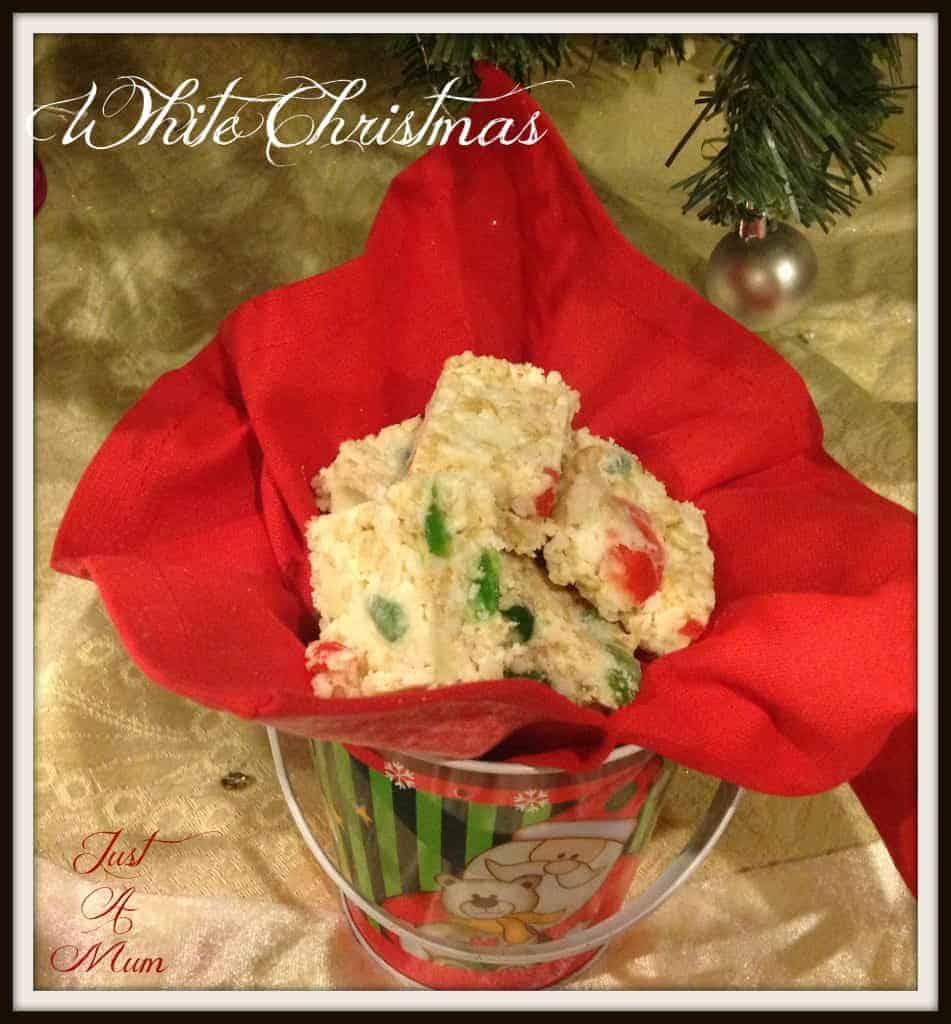 The recipe includes some ingredients you may not have in the cupboard such as powdered milk and Kremelta (also known as Copha in Australia Kremelta is a brand of vegetable fat shortening and in Europe known as coconut fat) also glace cherries which of course tend to mainly be bought at Christmas time! However if you make enough a few batches of white Christmas you will use this up in no time.
The preparation of this recipe is super simple, you mix together all the dry ingredients and add in the melted Kremelta, it could not be easier!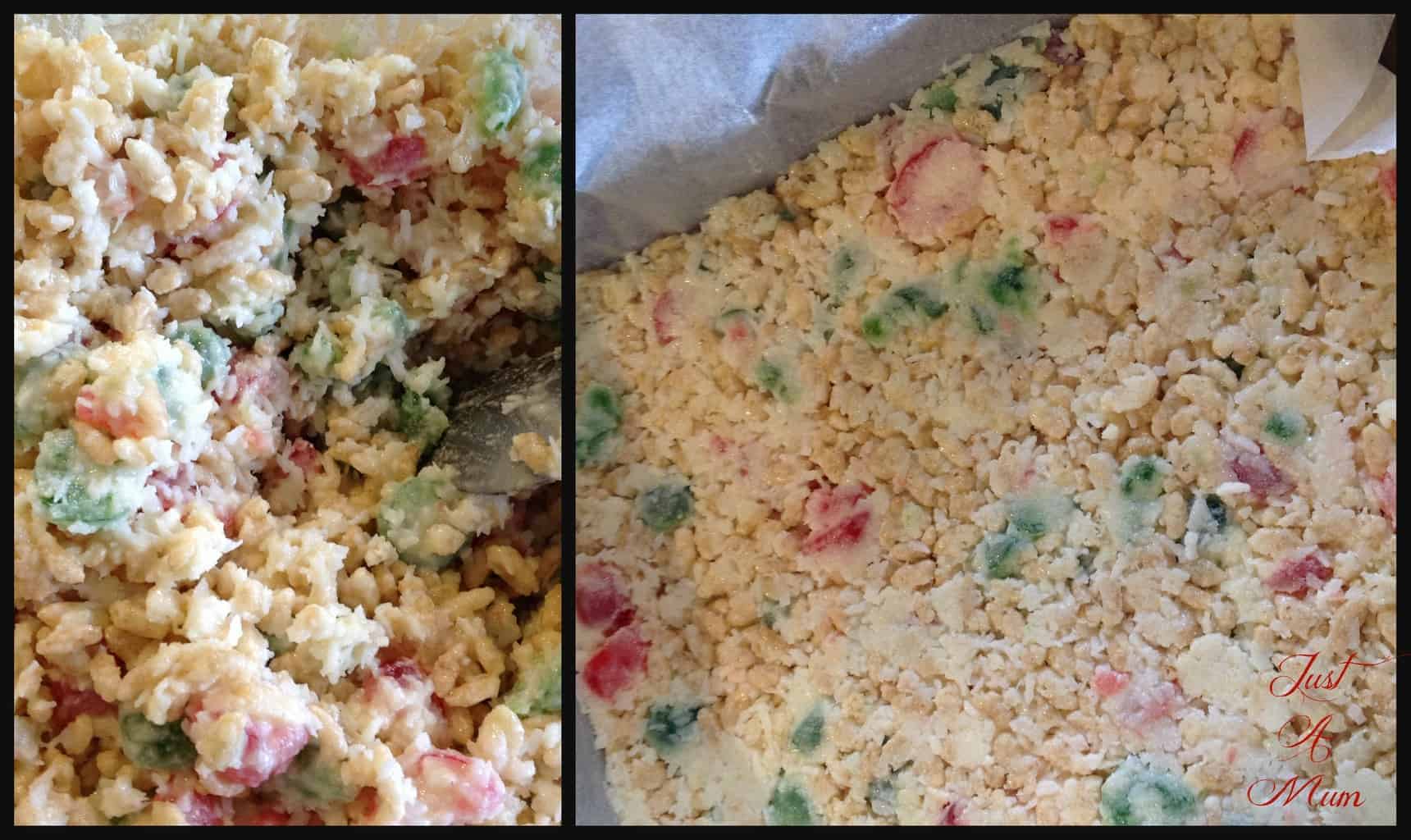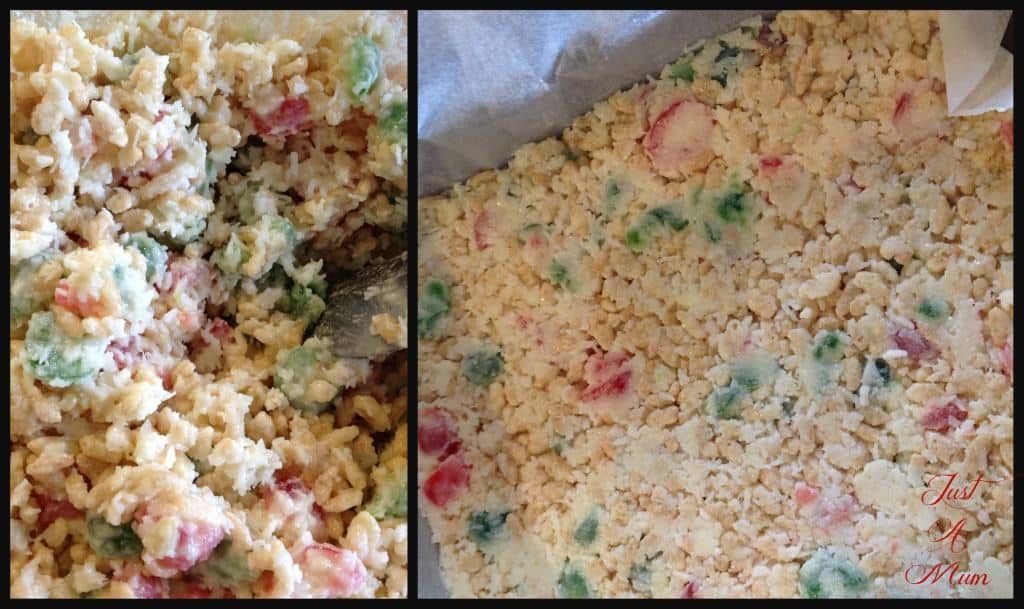 As you can see it is pretty easy! You can add lots of other delicious things you might like such as white chocolate chips, dried cranberries etc. There are of course many recipes around that are made with white chocolate instead and that is fine but this is the traditional version so it is always nice to have that on hand!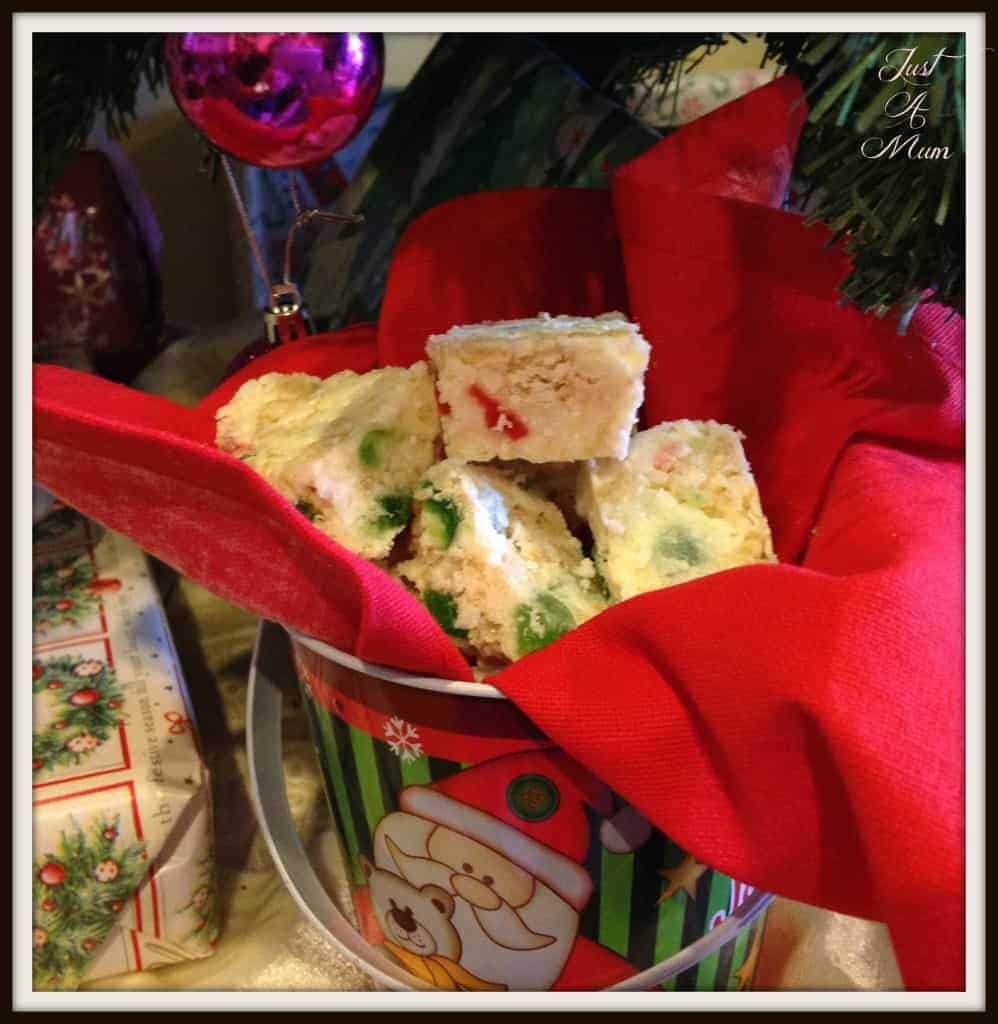 Thank you so much for stopping by to check out this very Christmassy recipe, there are many more in the above Christmas Recipe tab at the top of the page and a few more to come still! If you are looking for another use for Kremelta check out this Rocky Road recipe – I made it into a wreath shape but a simple slice tin will allow you to prepare it in squares and use it for gifts or to take to a Christmas party!
You can follow me on Facebook and Twitter and if you wished you can register your email to the right hand side and receive each post as I publish them 🙂
I would love to wish you and your family a very merry Christmas and a wonderful 2015.
Happy Baking!
Anna xo