A fun Christmas treat, deliciously simple to make and sure to please the whole family, I hope you enjoy my version of Christmas Candy Cookies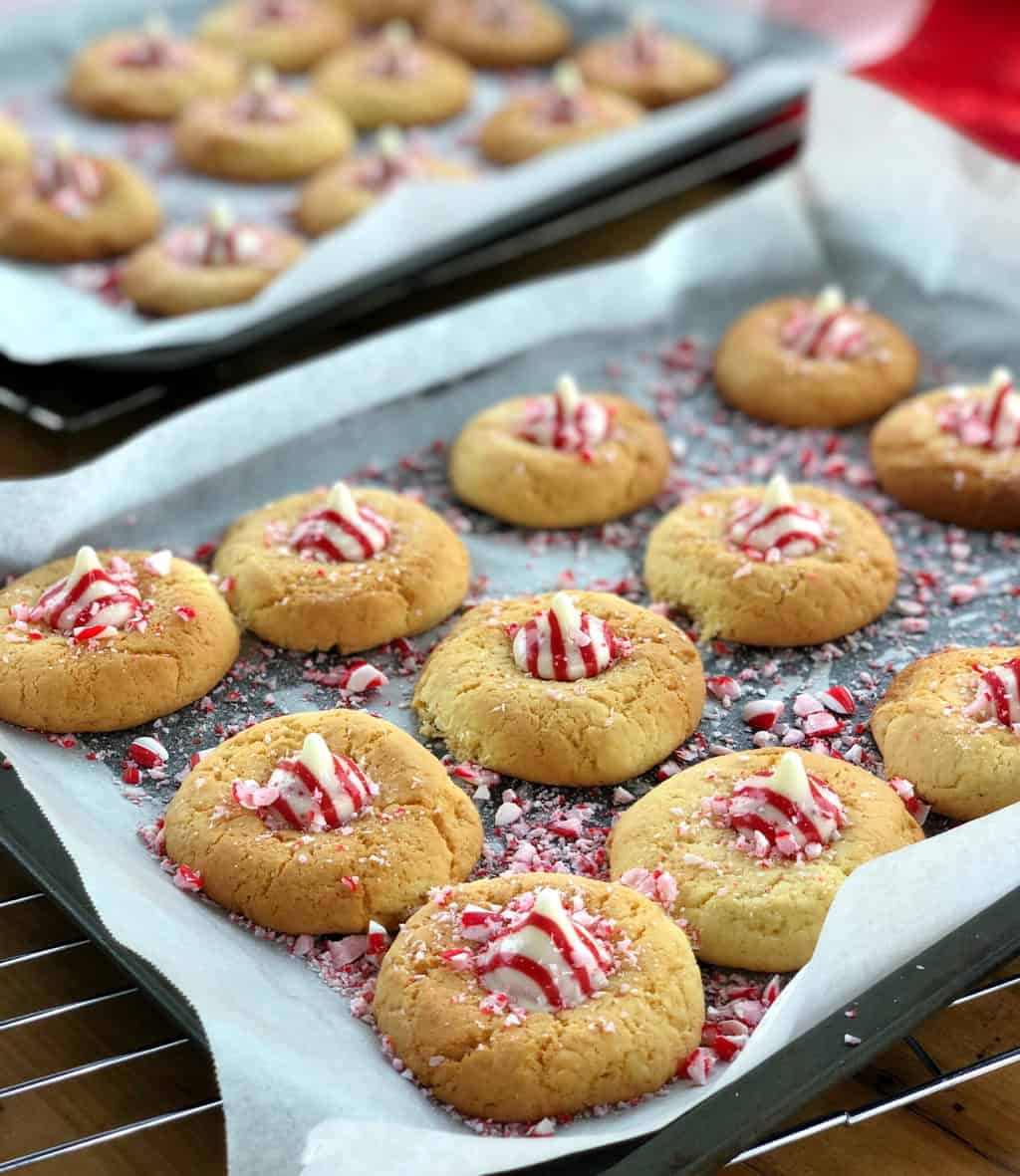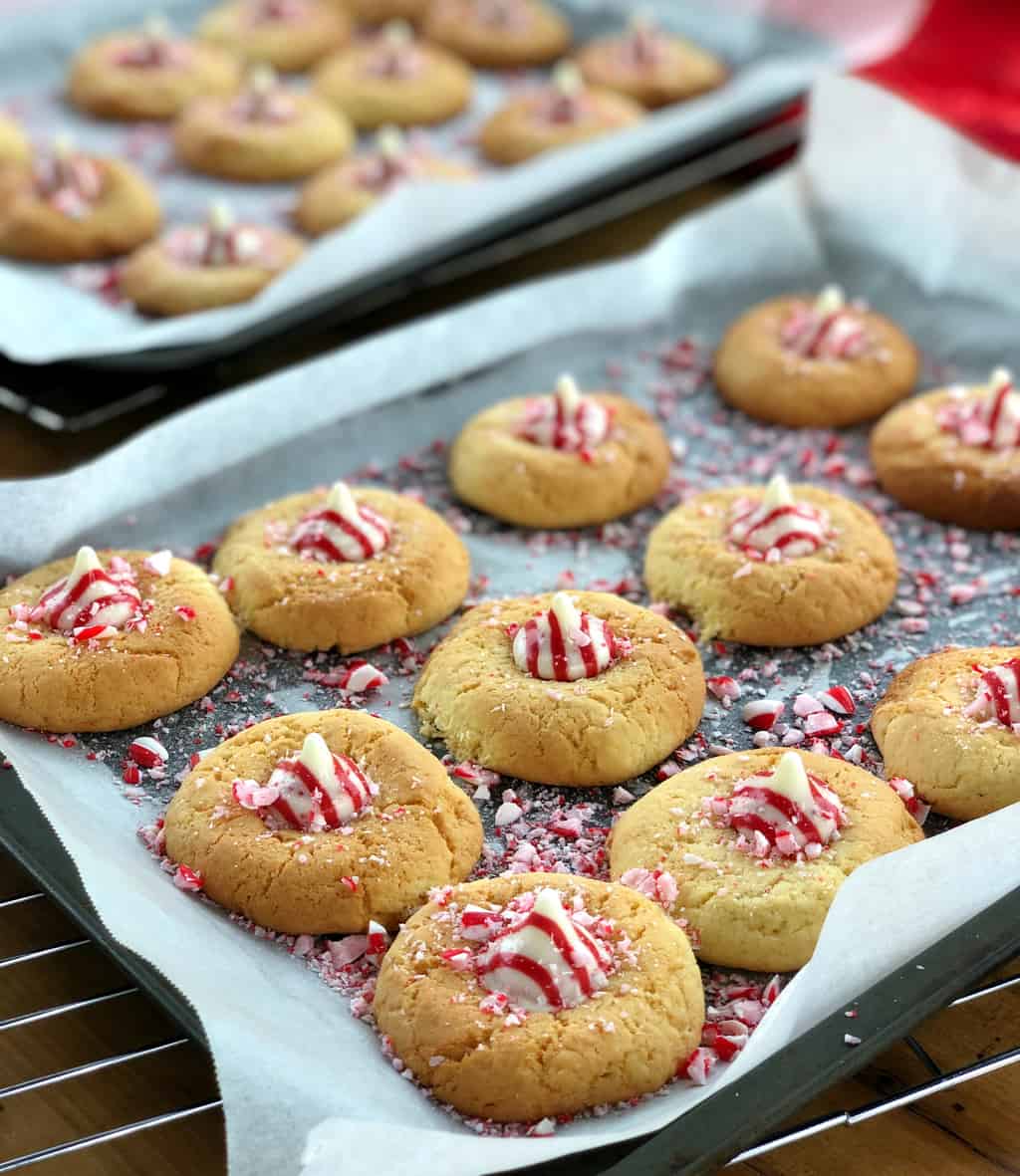 I saw these little Hershey's Christmas Kisses in the supermarket the other day and knew I wanted to create a recipe to showcase them – I mean come on – who doesn't love kisses. These ones are a white chocolate with candy cane stripes and flecks of candy cane through them. I realised they would go perfectly with my Jam Drop recipe, and I think they look super cute!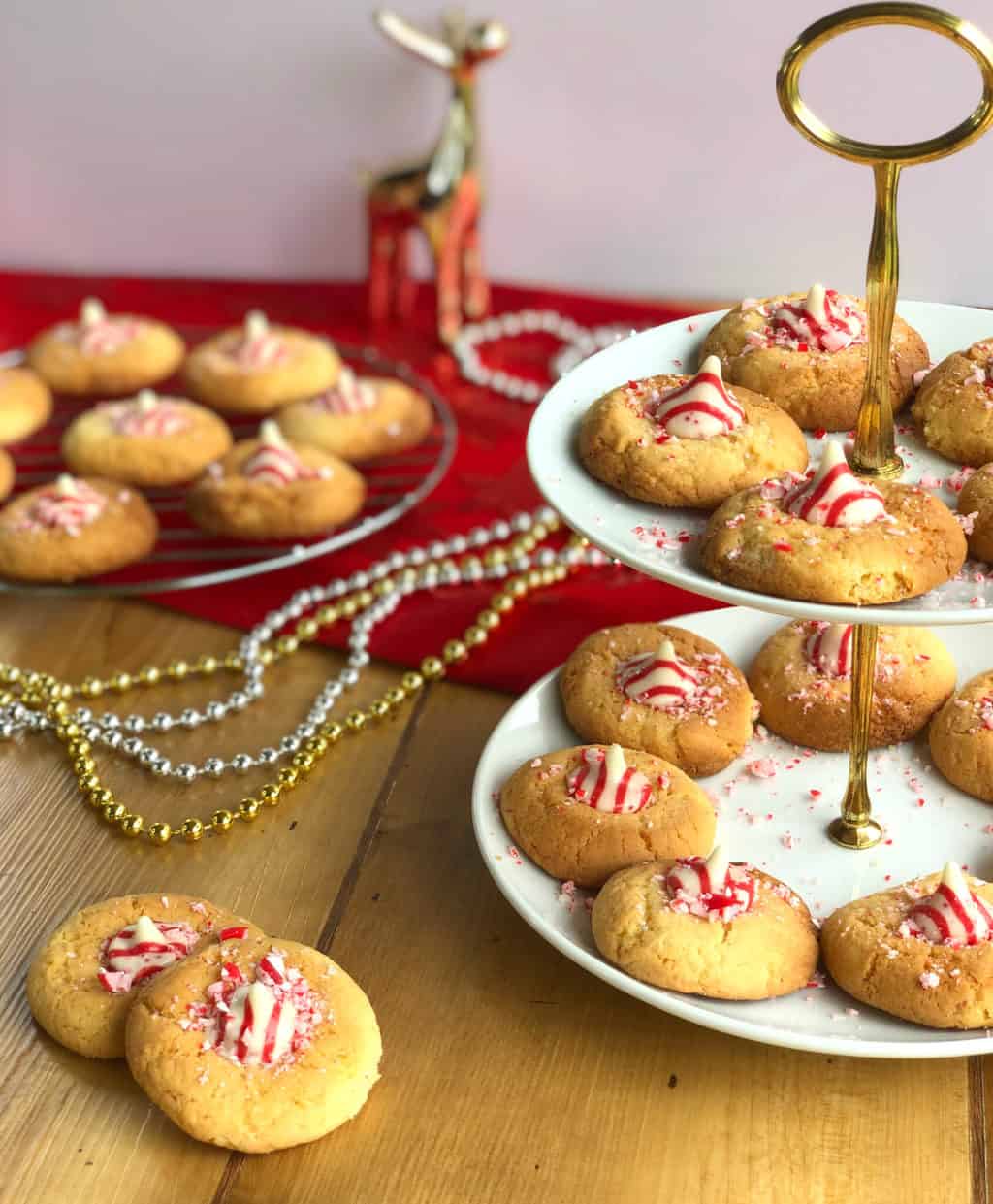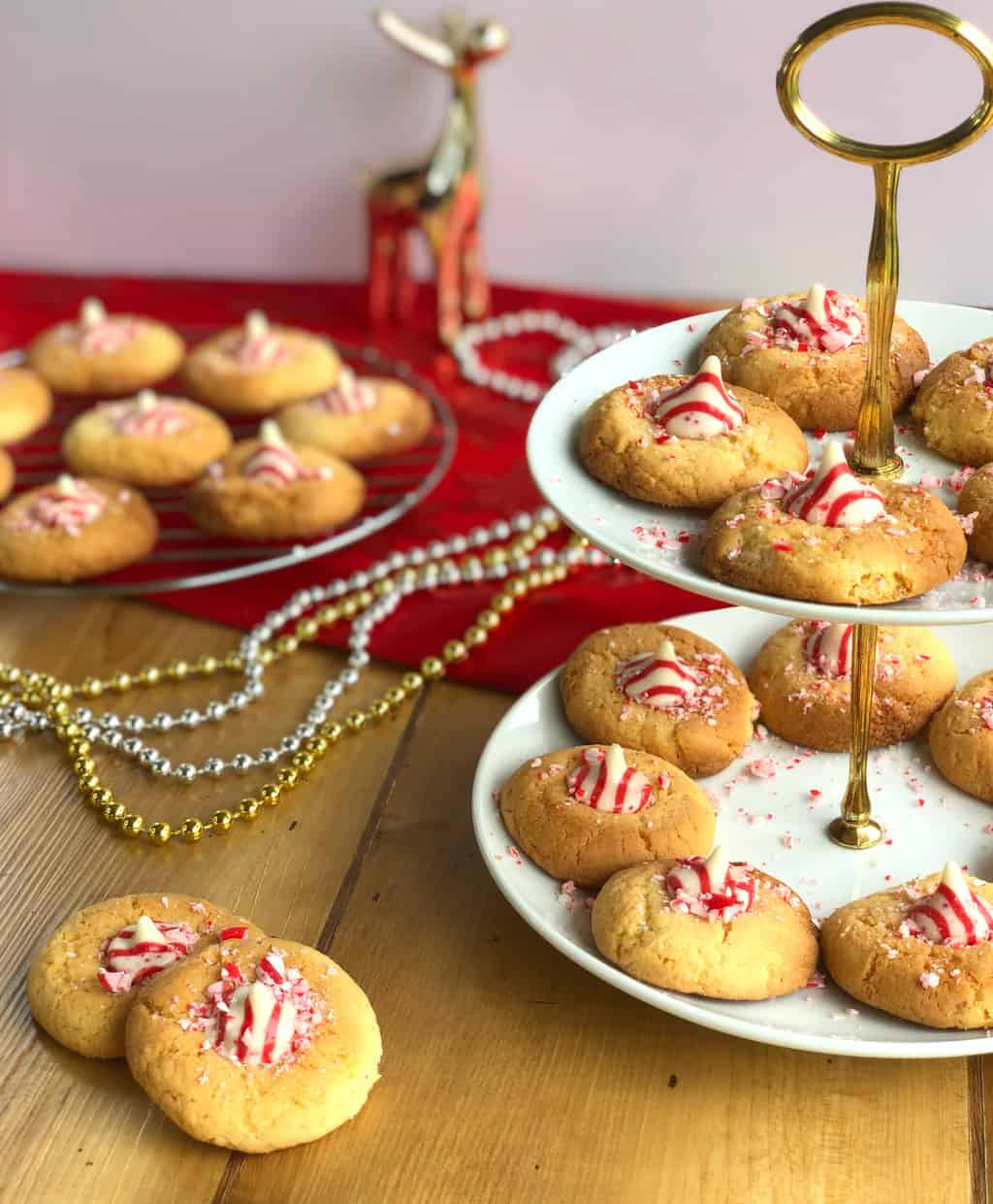 This is an incredibly versatile recipe, and you can add to it and amend it as you prefer – you will see below some ideas for how to make these even more delicious. I am a huge fan of Christmas, so I love make recipes that can be used every day but also made into Christmas treats. This is a great example as this recipe can be used in so many ways. Traditionally these are my Jam Drops recipe, which I serve with a strawberry jam centre, but you can be more creative than that! Lemon Curd, Chocolate drops, chocolate covered almonds or more!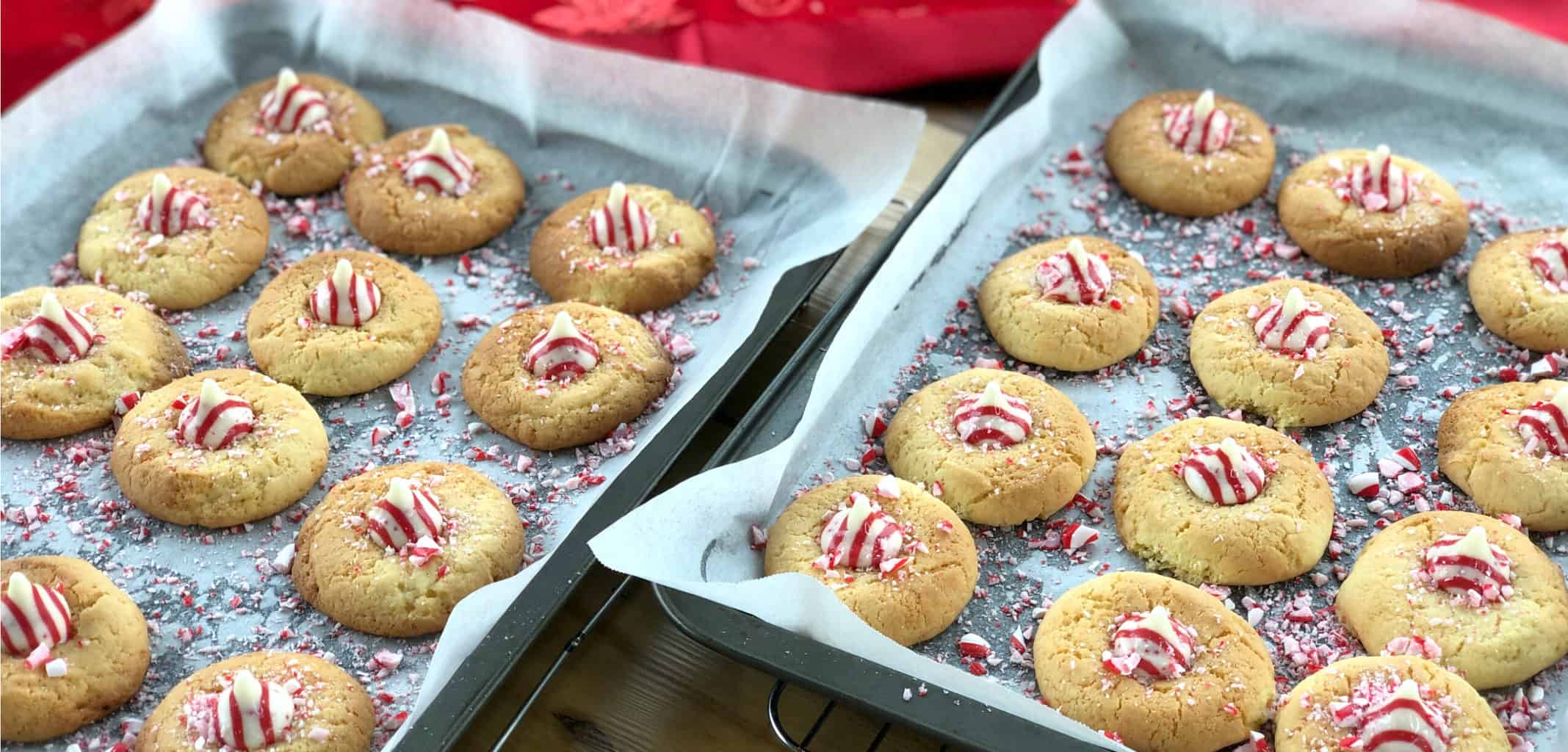 To make these cookies is simple, usual cookie prep of making a creamed butter and sugar base, then just a few more easy ingredients. You can make these special with the addition of peppermint essence or crushed candy canes in the batter. They would make such a fun gift!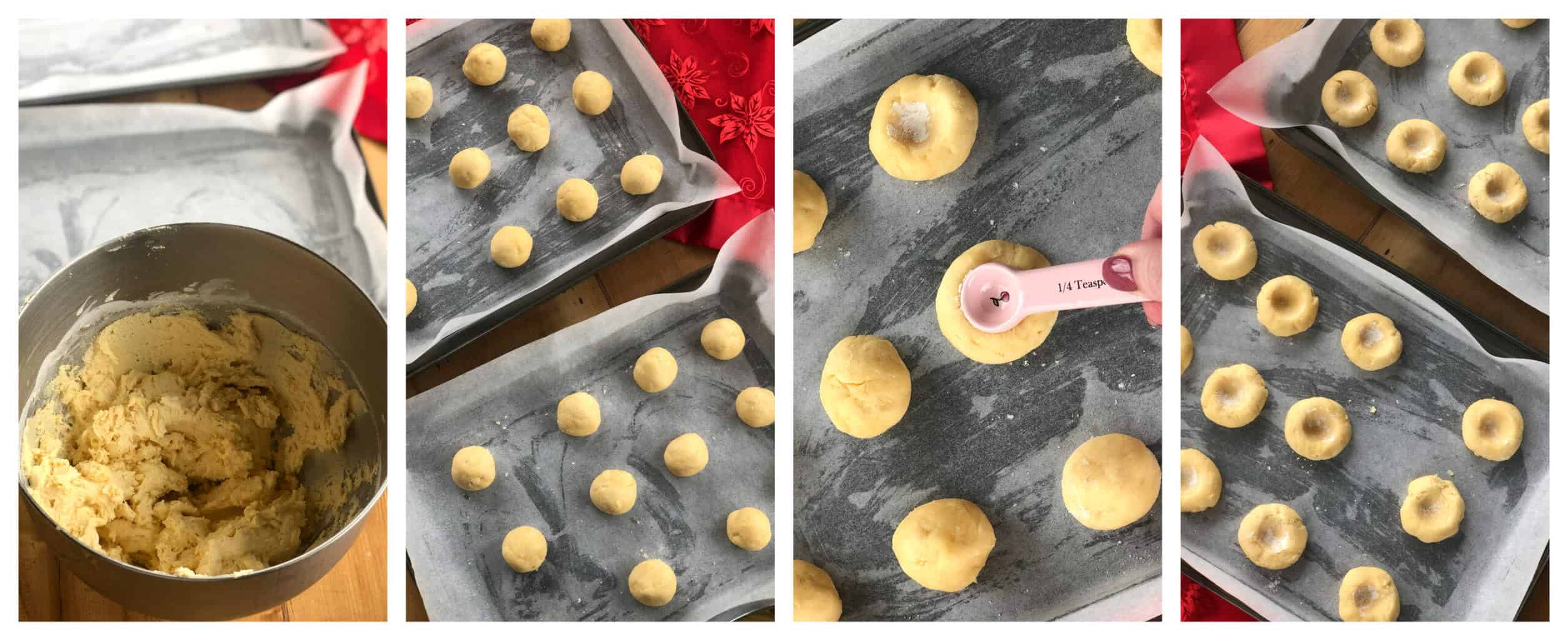 Common questions for making Christmas Cookies
Can you freeze theses Christmas Cookies?
Yes! You definitely can. You can freeze both the dough and the baked cookies. For the dough simply freeze in plastic wrap, and the baked cookies can be frozen in an airtight container once cold
Why do you chill the Cookie Dough?
This controls the spread of the cookie once baked. As the cookies bake the chilled fat will take longer to break down, therefore the cookies keep their shape better! It also means that it is easier to work with, not too sticky
How long do Cookies keep fresh?
These will stay fresh for at least 4 days, if you wish to keep them longer than that feel free to freeze them. Store in an airtight container once completely cool.
Can I make these Cookies Gluten Free?
Yes and no, in some instances you can simply use gluten free flour in place of the plain white flour depending on the recipe. However it is not always that simple and can alter the outcome with dry or stodgy cookies. It is best to use a reputable gluten free cookie recipe to ensure the best outcome.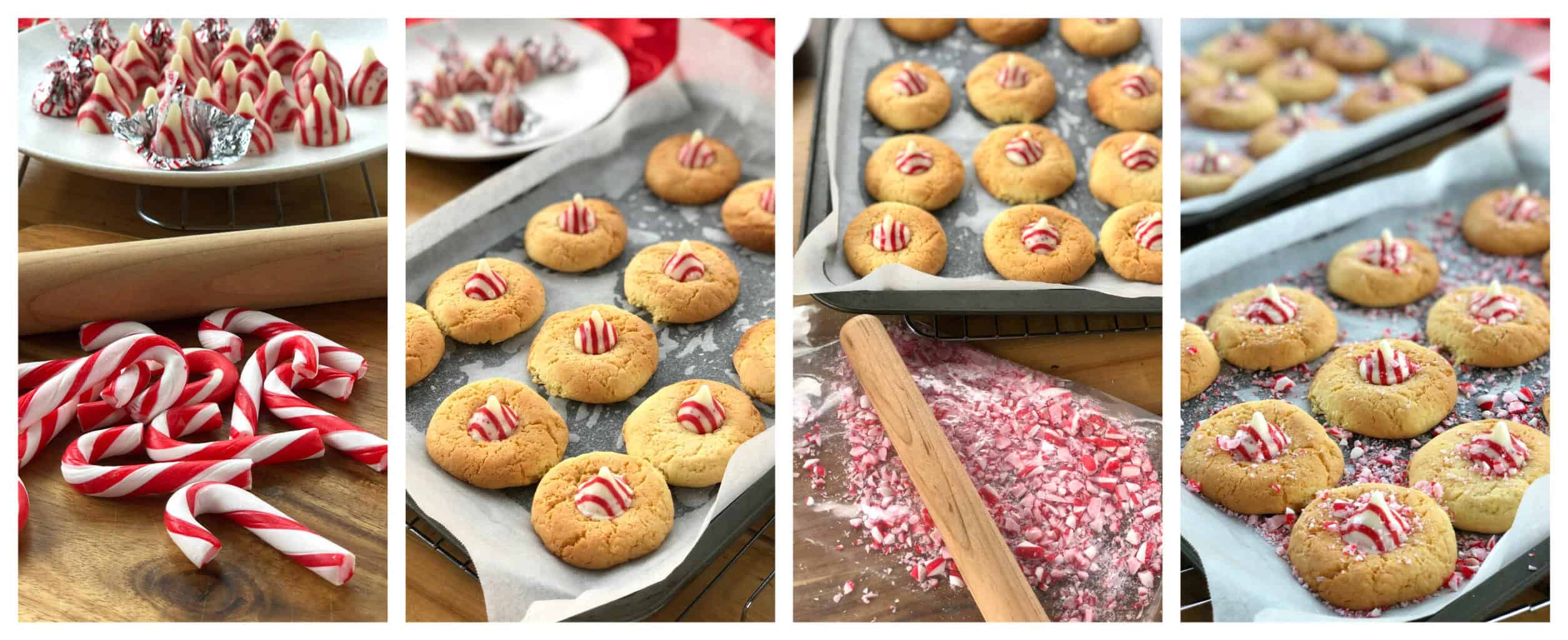 You will need a stand mixer or a hand held electric mixer to make this much easier on yourself! Creaming the butter and sugar will take around 4 minutes, adding the additional ingredients is easy. You can also ice these biscuits, a lovely simply vanilla icing would be perfect – very cute with some crushed candy canes sprinkled over the top.
If you love the idea of this recipe do check out my original Jam Drops – they are a treat!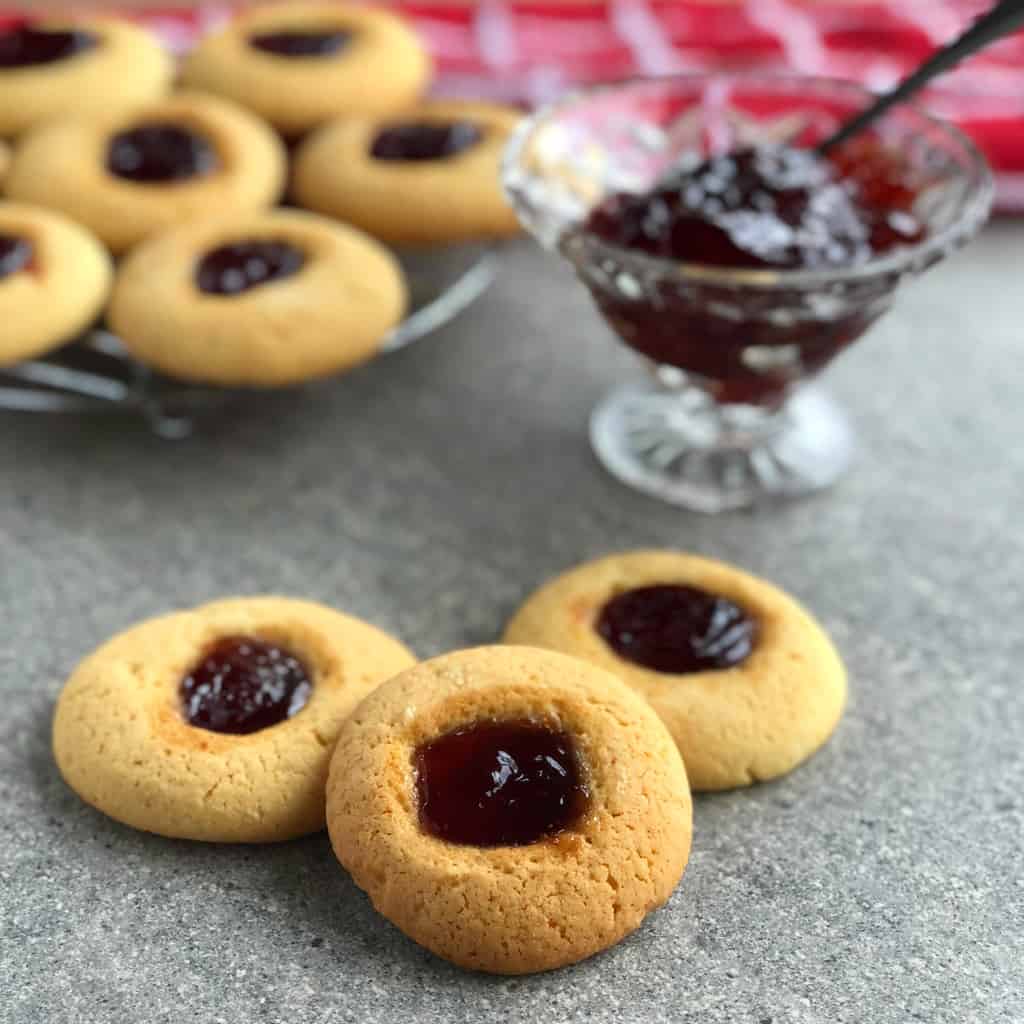 Onto this easy recipe! I hope you enjoy this fun recipe for Christmas Candy Cookies
So easy, absolutely delicious! I hope you love these easy Christmas Candy Drop style cookies!
I have dozens more Christmas recipes you can find down below and at this link here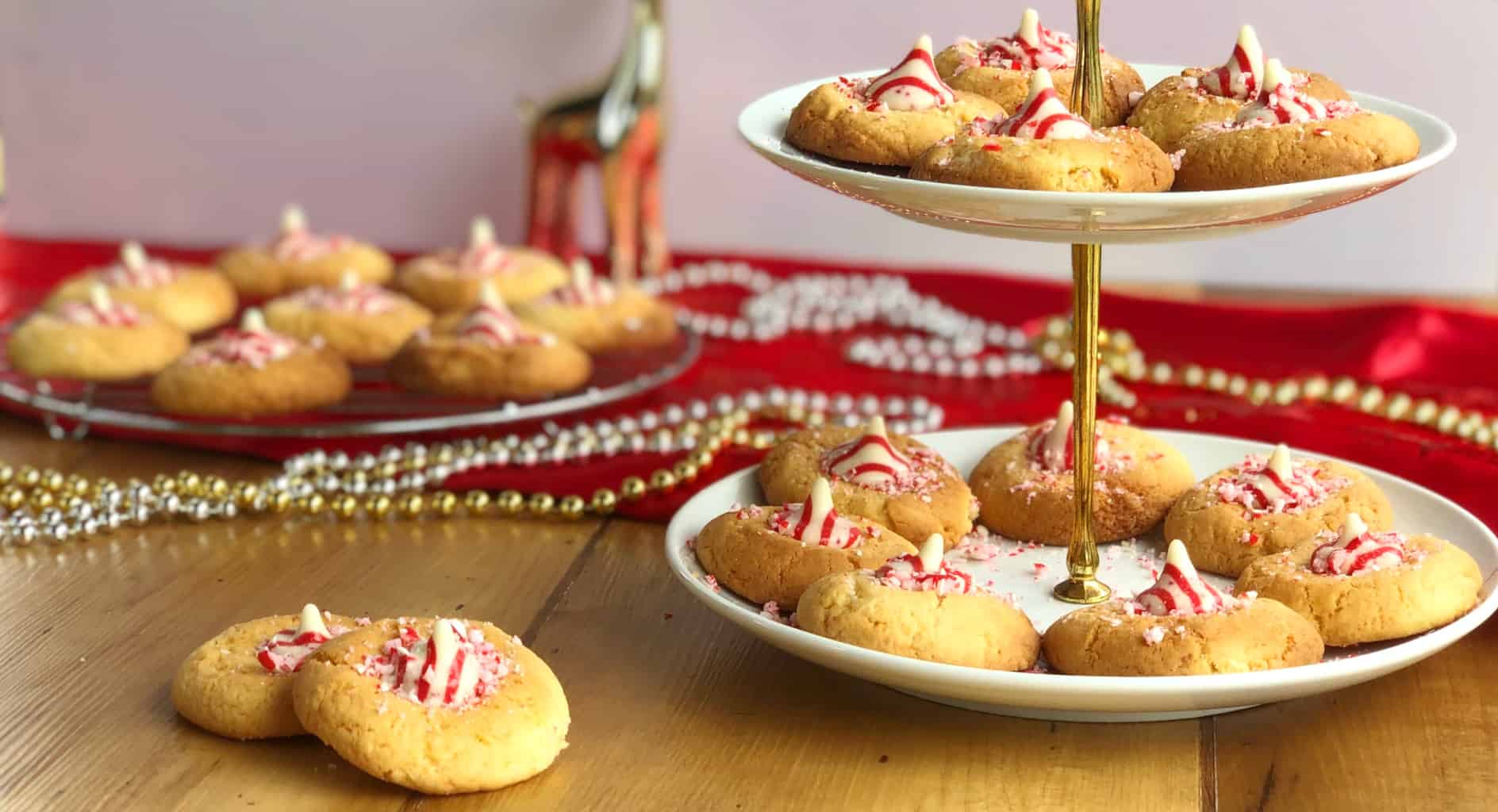 Thank you so much for stopping by to check out this recipe and others on my blog. If you are not already be sure to follow me on Facebook or Instagram for more deliciousness, and you can register your email in the subscription box below to receive all my recipes as I publish them.
Happy Baking!
Anna