Making the perfect homemade whipped cream is so easy, just three ingredients, and perfect to accompany so many recipes!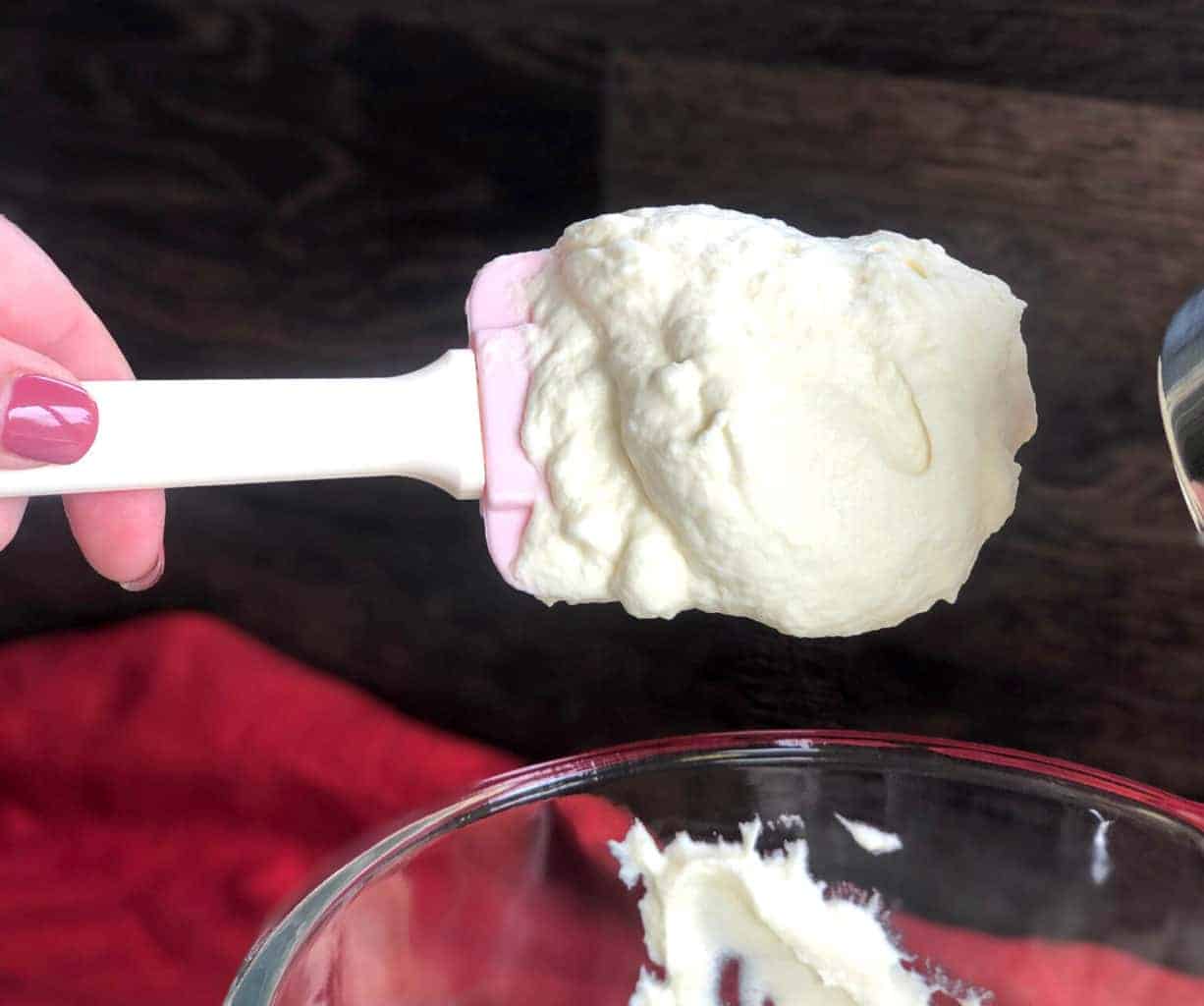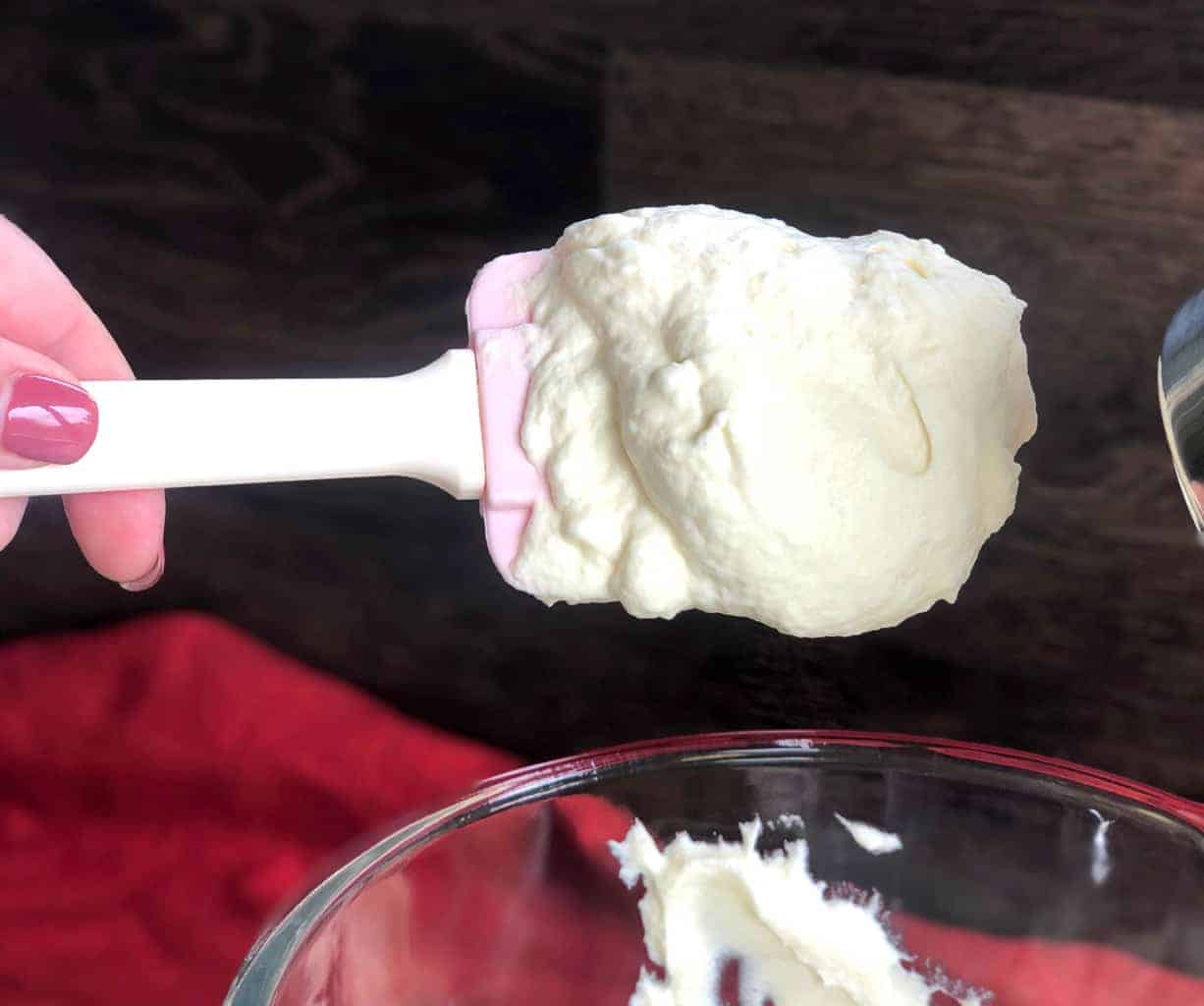 I should start off by saying I don't actually like cream, so I am forever searching for cream alternatives! But I can tell you I love baking, and so often the perfect whipped cream sets off the recipes so so well.
Making whipped cream is so easy with electric hand mixers or a food mixer, but when I was growing up it was the hand held egg beaters that did the trick! I will share a few tips here to create the perfect whipped cream for lathering sponges, serving with dessert, or to go into recipes such as my 3 Ingredient Easy Chocolate Mousse, topping Lamingtons or for my Eton Mess.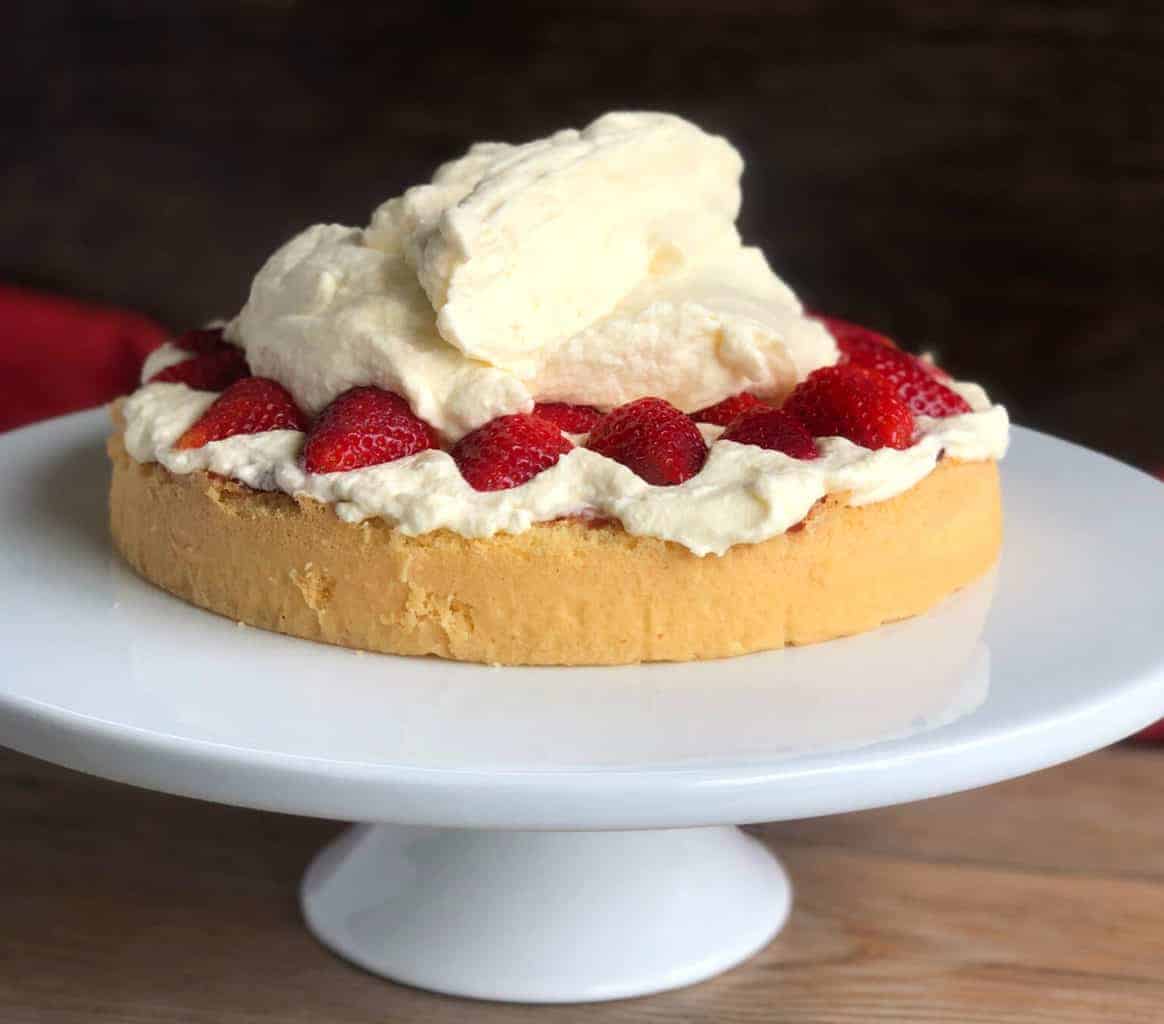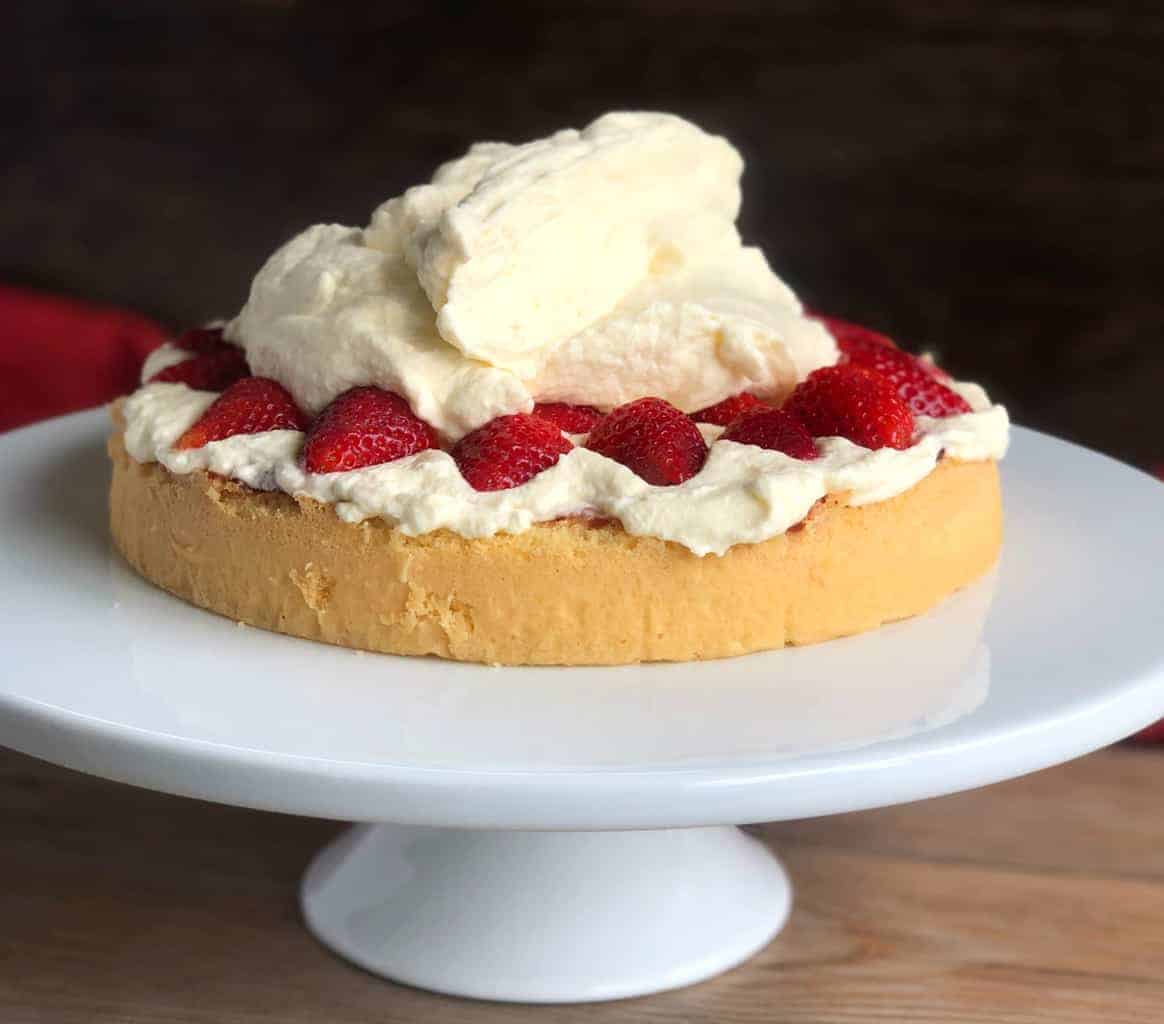 There are a few good tips to know before you make whipped cream. And I know for many who have been making it for years this seems too easy, but for some a recipe and a few tips will be great info to know going forward so bare with me! You can perhaps tell from my photos it was a hot day when I shot this, ideally your room is cool or room temperature and work quickly – but then you do not need to photograph yours in stages like me so you will be fine!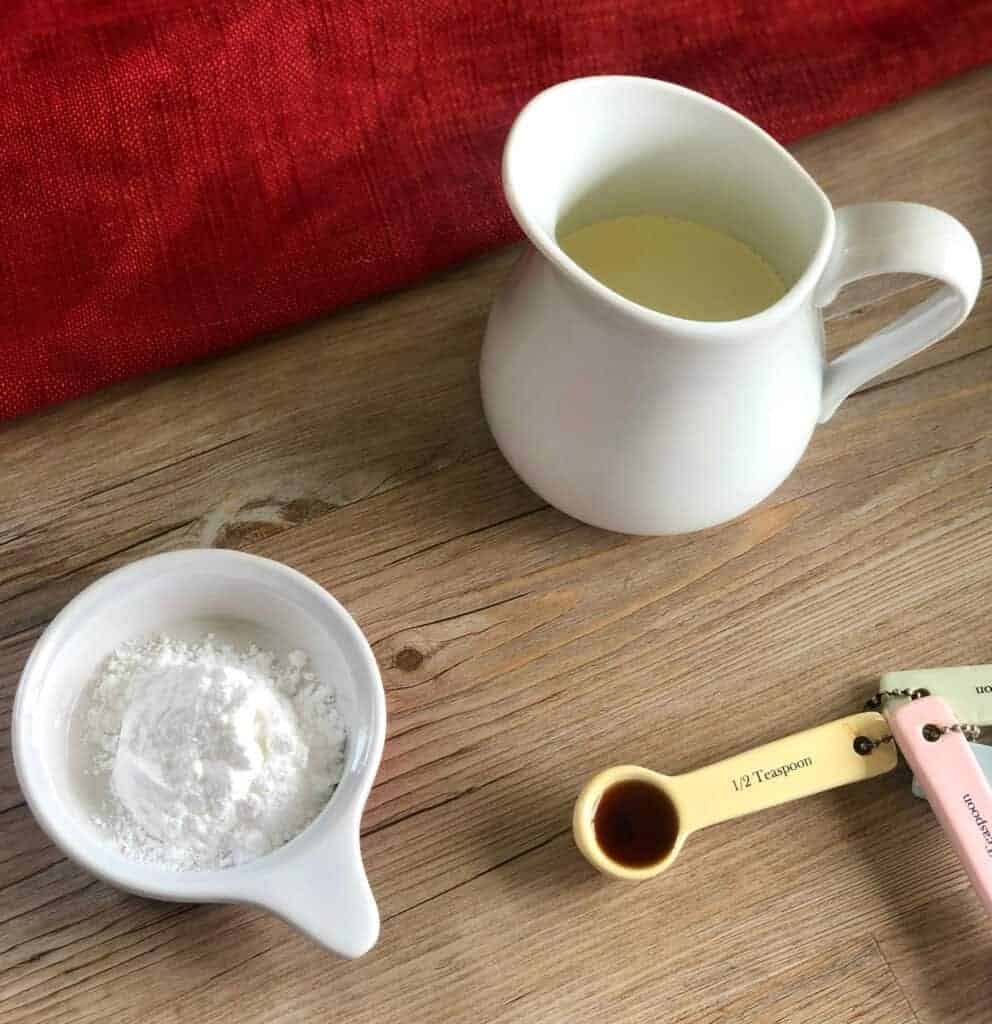 Tips for Making Home Made Whipped Cream
Use Cold Cream – this might seem like a basic step, but sometimes when we are busy we can leave things out of the fridge longer than is ideal. In this case you want your cream to be completely chilled. The colder the cream the lighter the whip!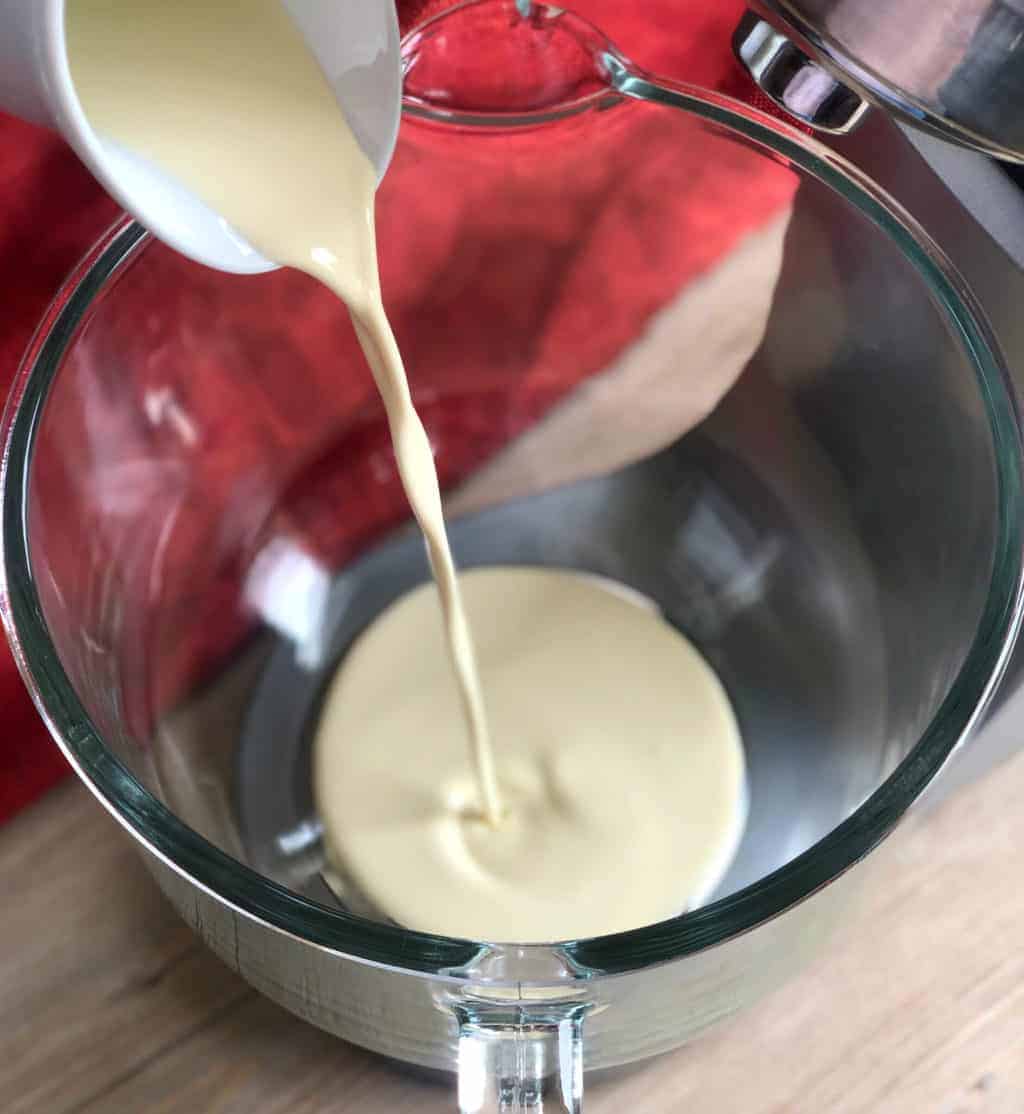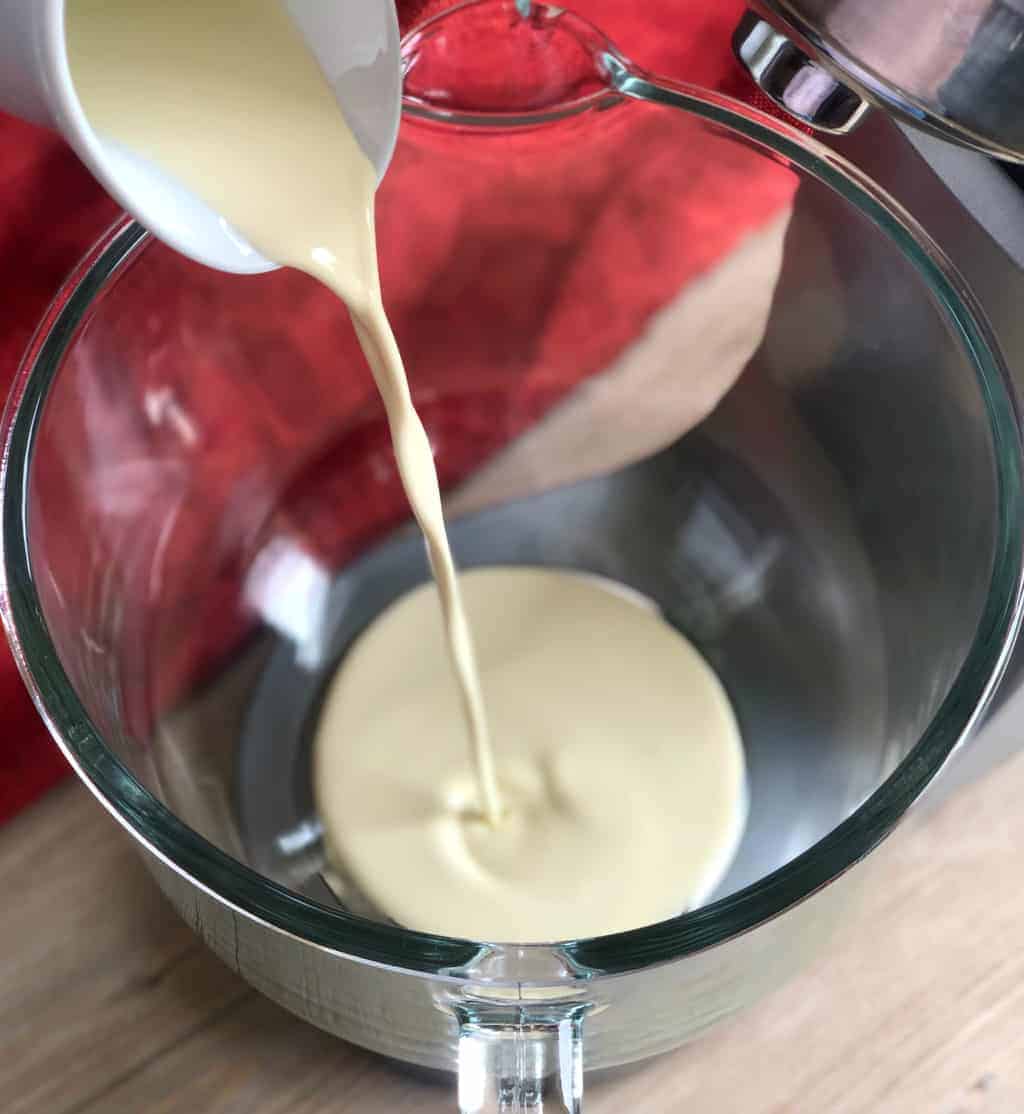 Watch The Whipping – Cream can so easily overwhip and next minute you have a grainy mess. This can be fixed with a little fresh cream if you catch it quick enough. However, watching between soft peaks and medium peaks is important. You want medium peaks for this whipped cream. Beat on a medium high setting which brings in lots of air, but not too high where it will whip so quickly you go to far.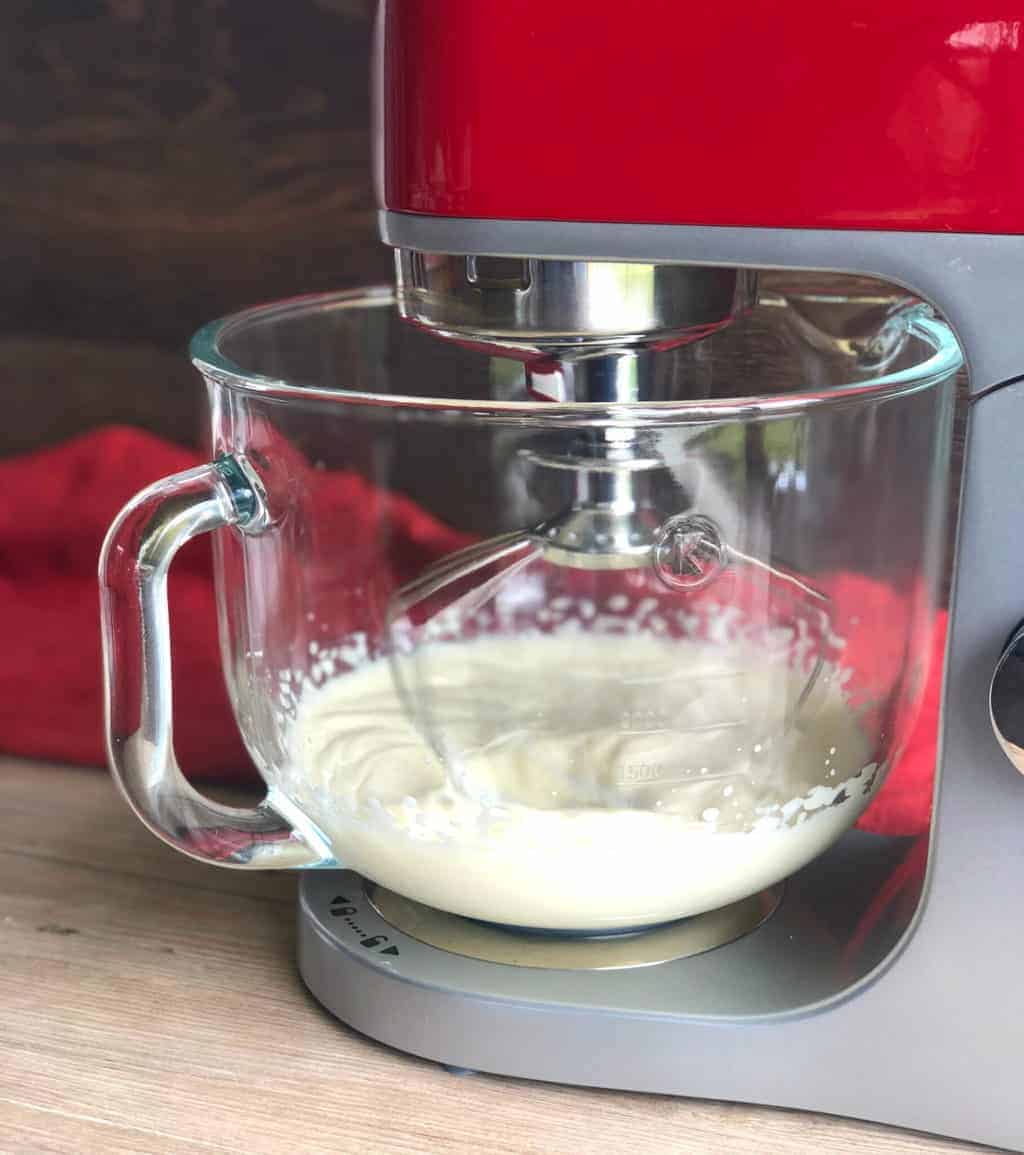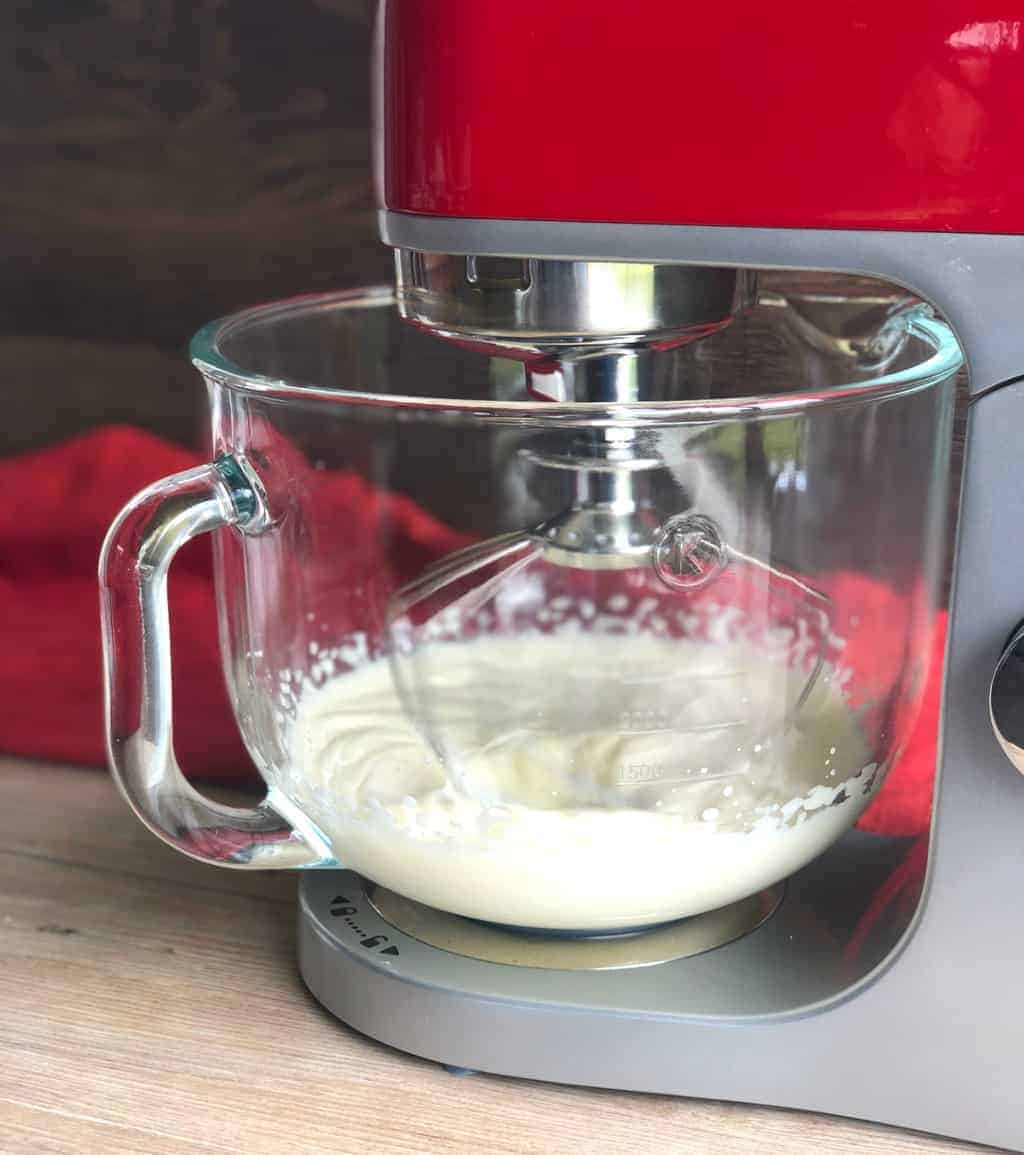 Peaks – You will hear a lot of talk about peaks with both whipped cream and meringues when baking. This refers to the shape the cream holds as it is whipped. You want medium peaks ideally. A medium peak is when you lift the beaters it forms a peak which lightly curls over, but does not collapse. I stop and check the beaters a few times to check this, as you can easily go past it. Once you think you are close you can simply beat for 20 seconds and check again as needed.
I like to flavour my whipped cream with a little icing sugar and vanilla. You can get creative with your whipped cream and add other essences and even food colouring. You only need small amounts so that it does not change the consistency of the cream too much. I have made a gorgeous raspberry whipped cream which is simply a little raspberry essence and a few drops of pink or red food colouring.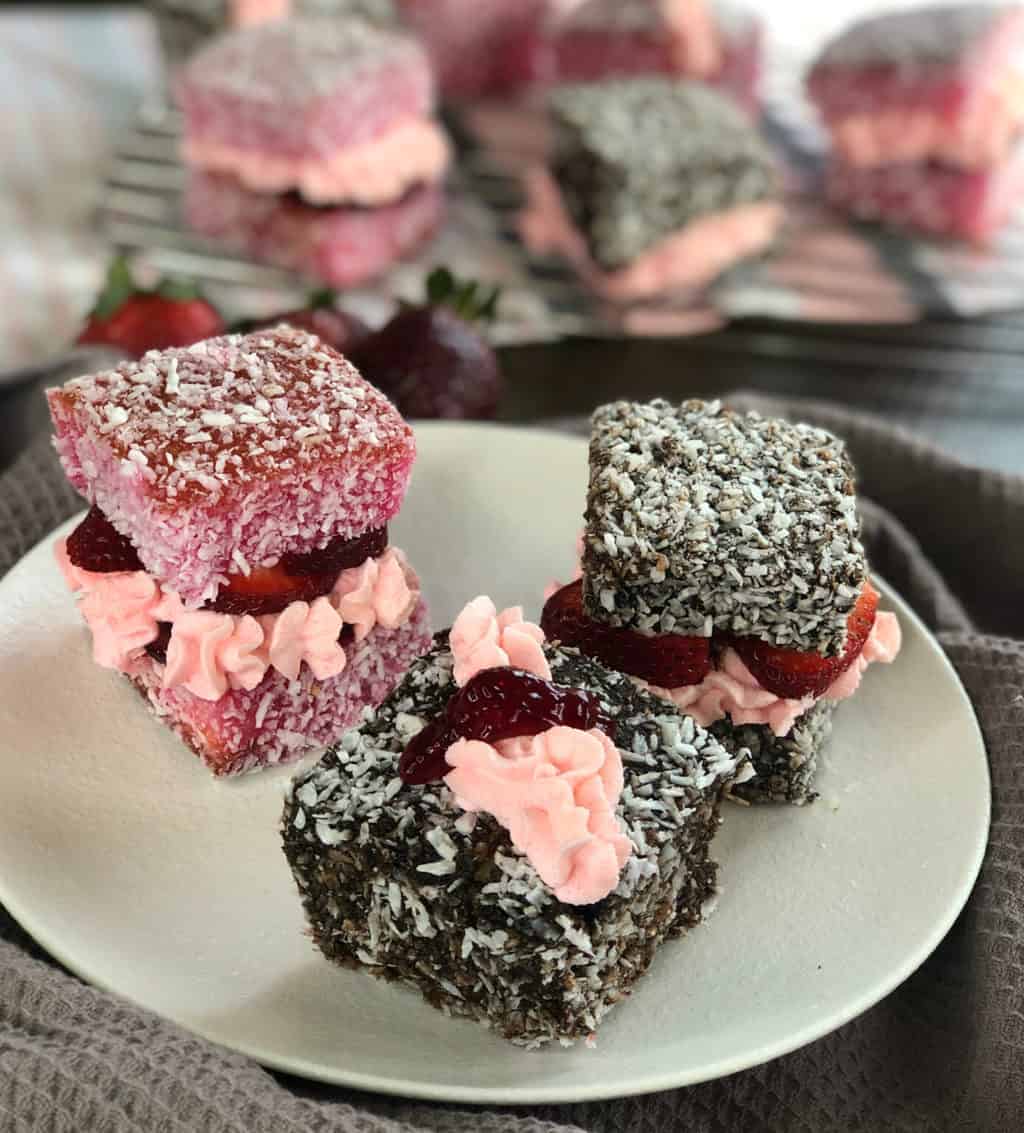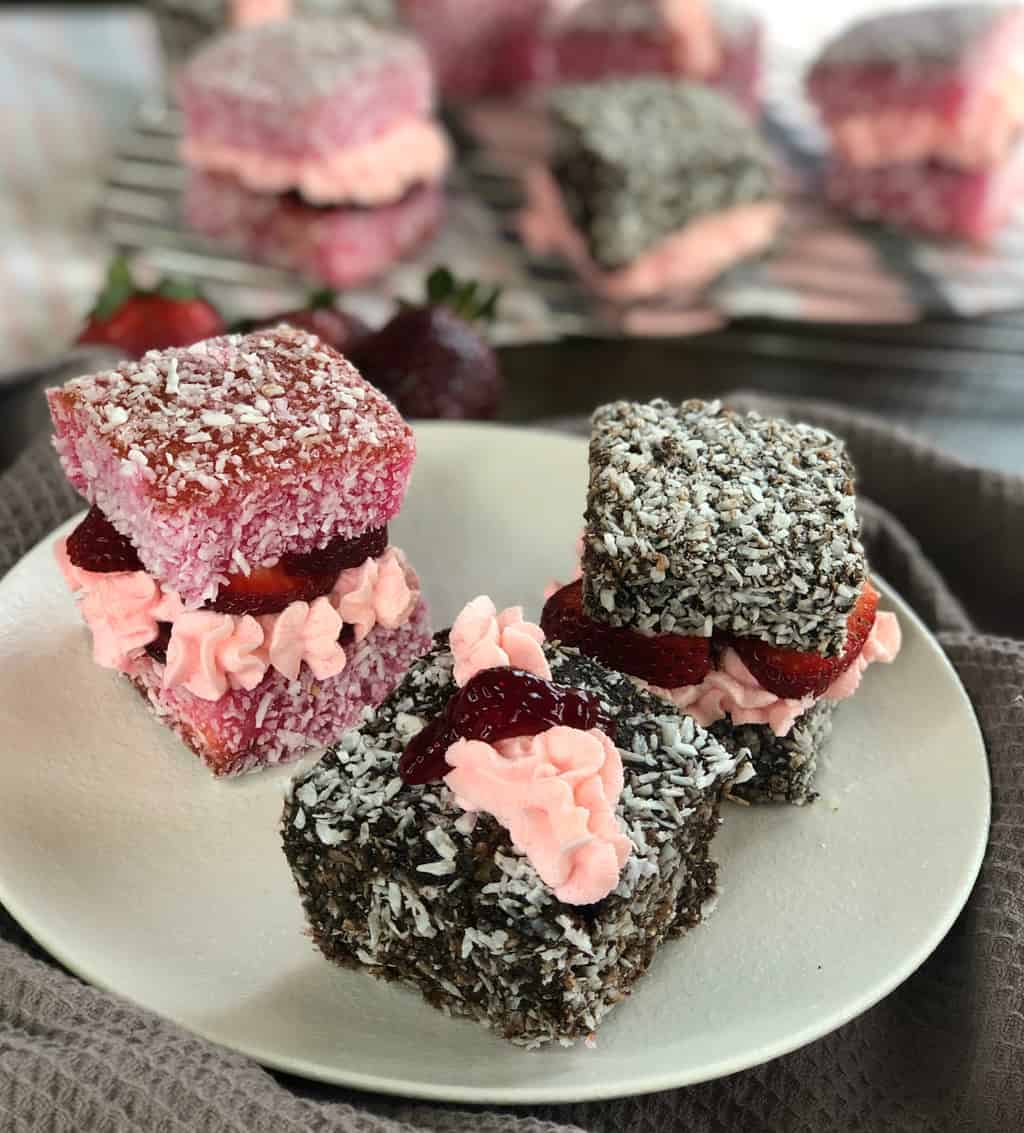 You can also make a simple addition to your whipped cream which will allow it to be more stable at room temperature as I do for my Gingernut Log and Chocolate Chippie Log, and that is by adding some vanilla instant pudding. Strange but true! This will mean that once chilled the cream is a little stiffer, this could also be useful if you wish to pipe your whipped cream, it will hold its shape well.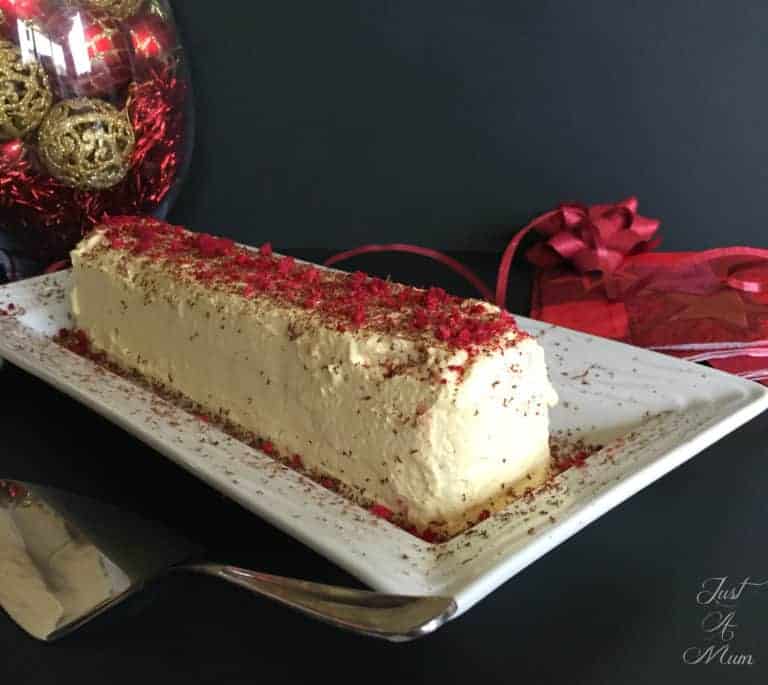 I hope you enjoy this simple recipe for Whipped cream, I will also include a few different flavours for you to try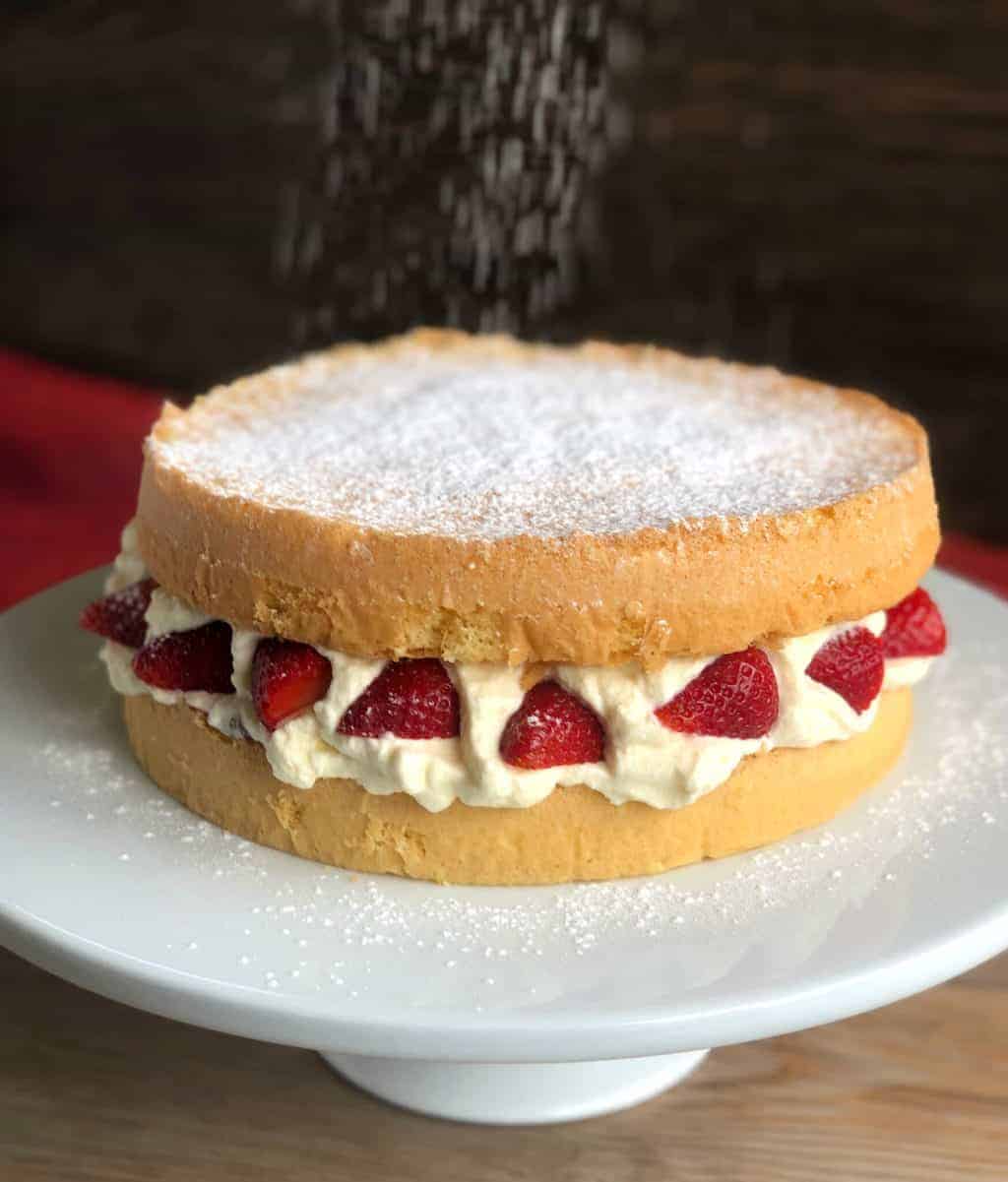 It is that easy! You can now easily fill this delicious and oh so simple sponge recipe like a pro – you can check out that recipe here also
Thank you so much for stopping by to check out my latest recipes on my blog. If you are not already be sure to follow me on Facebook or Instagram for more deliciousness, and you can register your email in the subscription box below to receive all my recipes as I publish them.
Happy Baking
Anna