People have been asking me to share this delicious recipe for some time, with all my simple tips I am delighted to bring you this light fluffy Easy Sponge Cake Recipe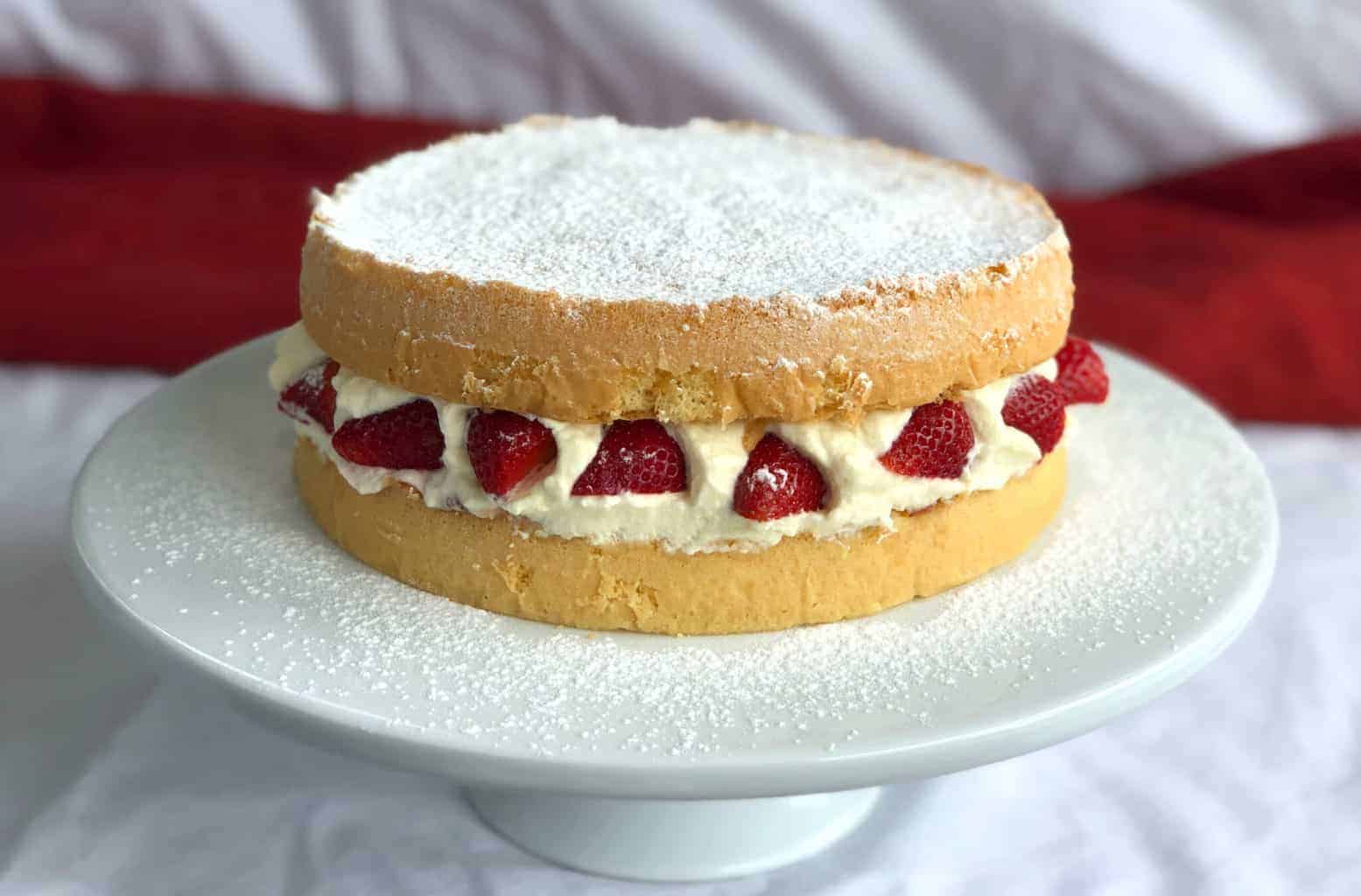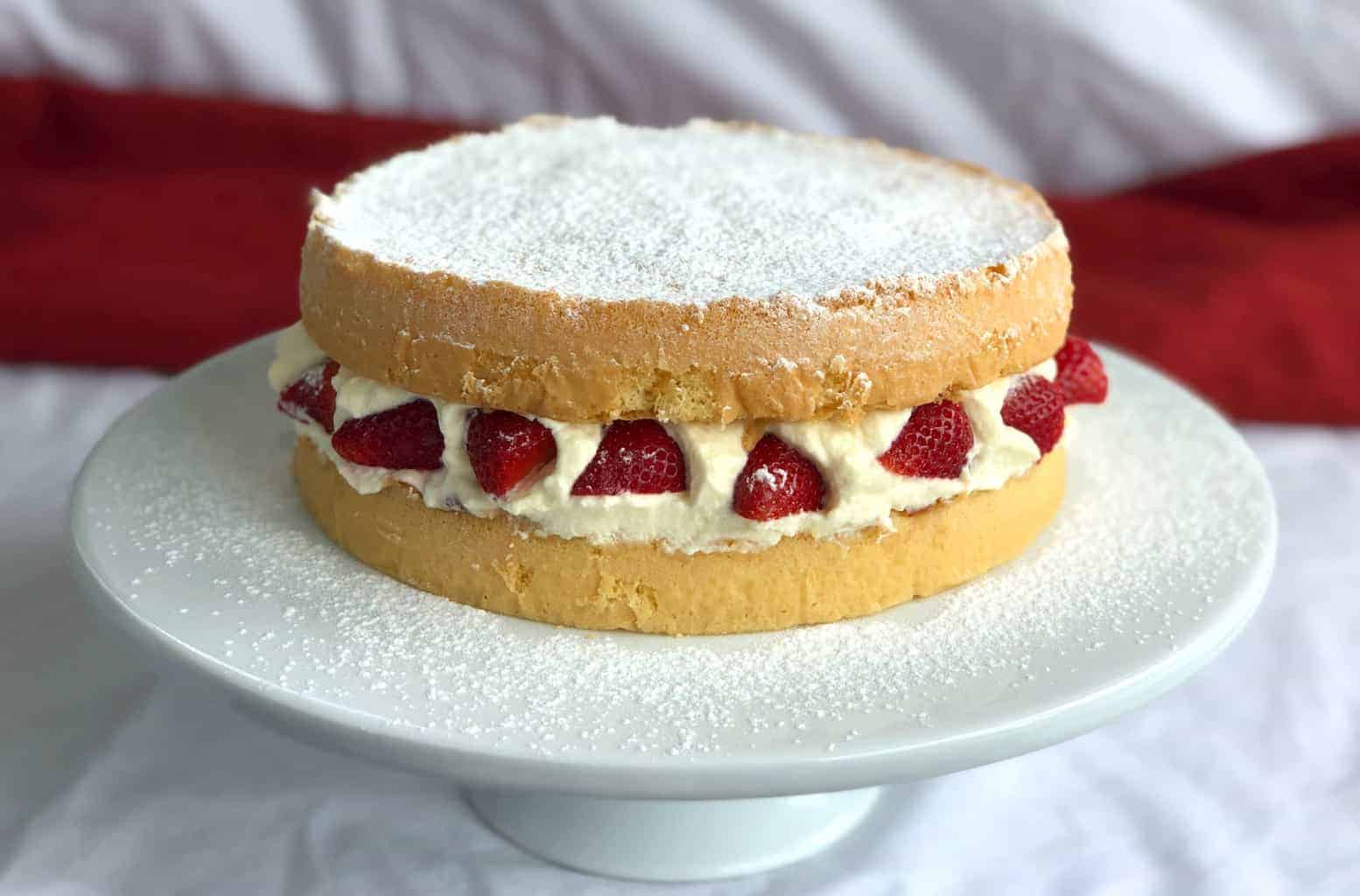 I am certain this is not MY sponge cake recipe. It has been in my handwritten recipe book for years so it will definitely originate somewhere else but I have enjoyed perfecting it over the years and gathering my tips to share with you below. There are many variations on sponge cakes, this is just the one I like to make. There are many that do not include butter, often considered the traditional sponge, some with cornflour, and of course everyone thinks THEY make the best sponge.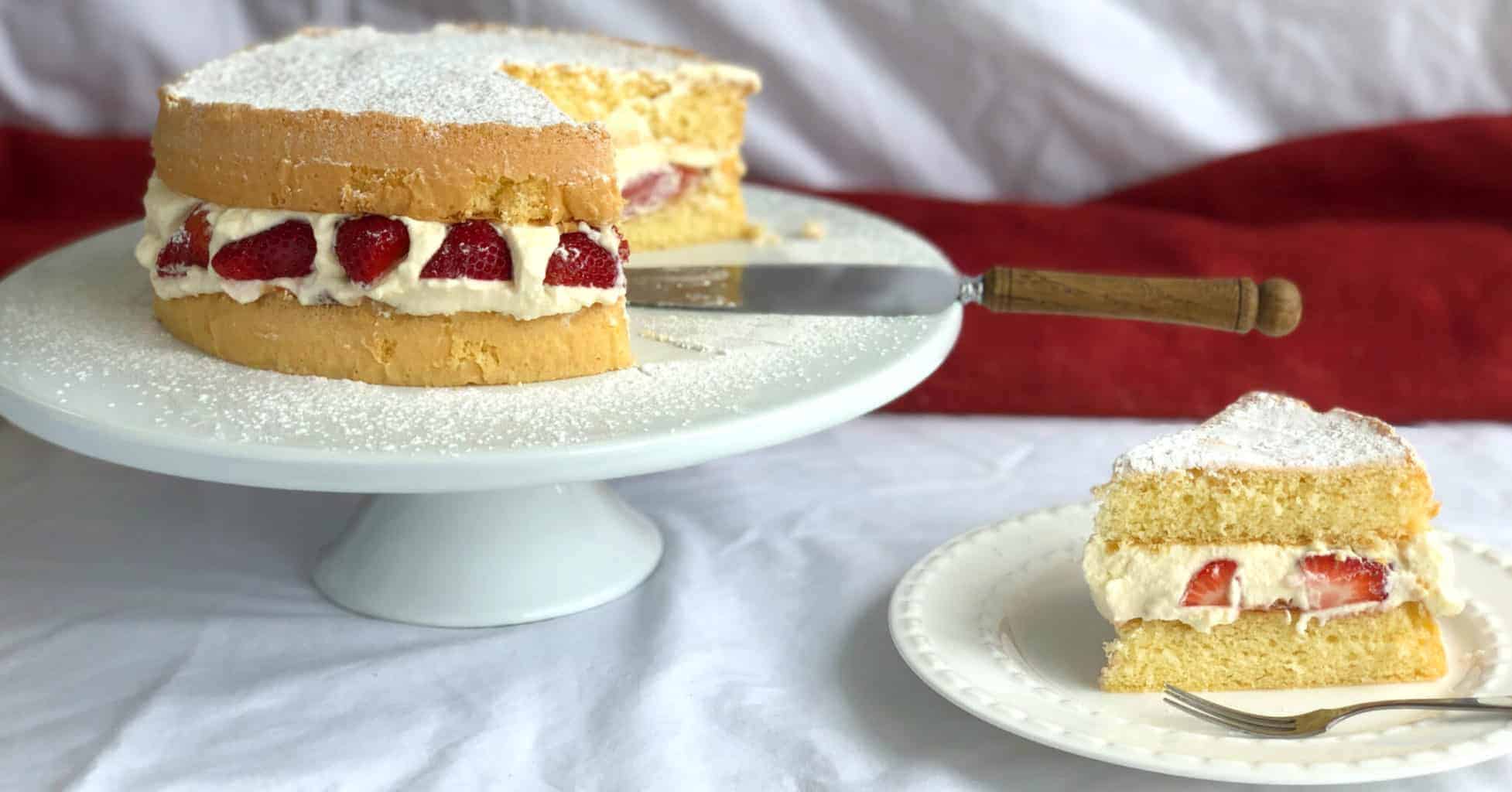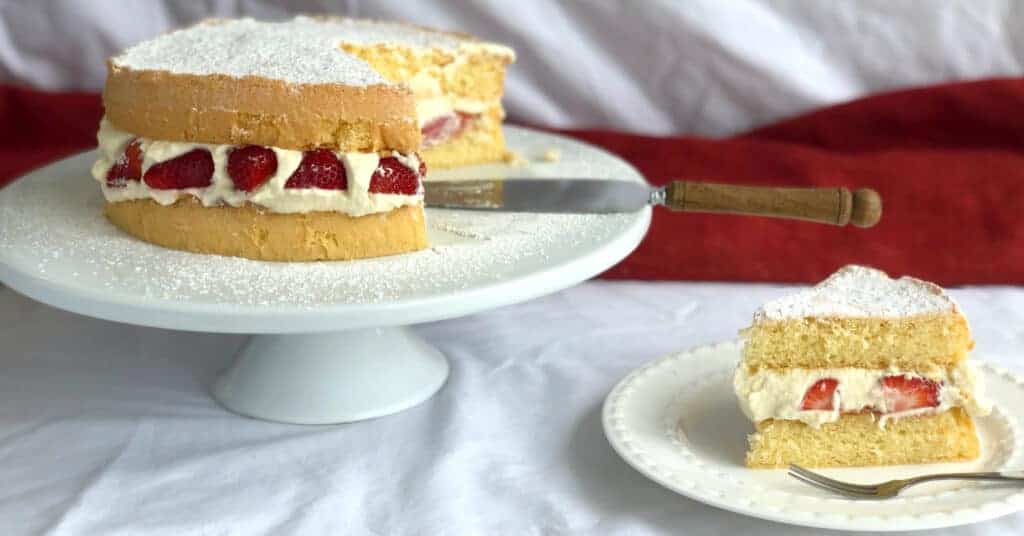 Apparently my Grandmother would drop her sponge & tin on the kitchen floor as soon as it comes out of the oven to ensure it doesn't collapse, which seems like the total opposite to this method where you want to be more careful so that it stays light! Either way, this one is good, the other recipes are good too. Maybe I should just test them all!
I know sometimes these blog posts can appear long winded and full of chatter but I try to share more information throughout these posts rather than chat about my day so I hope you find this useful to read through before you embark on your sponge cake today! If this is your first time making a sponge take a minute to read what comes next.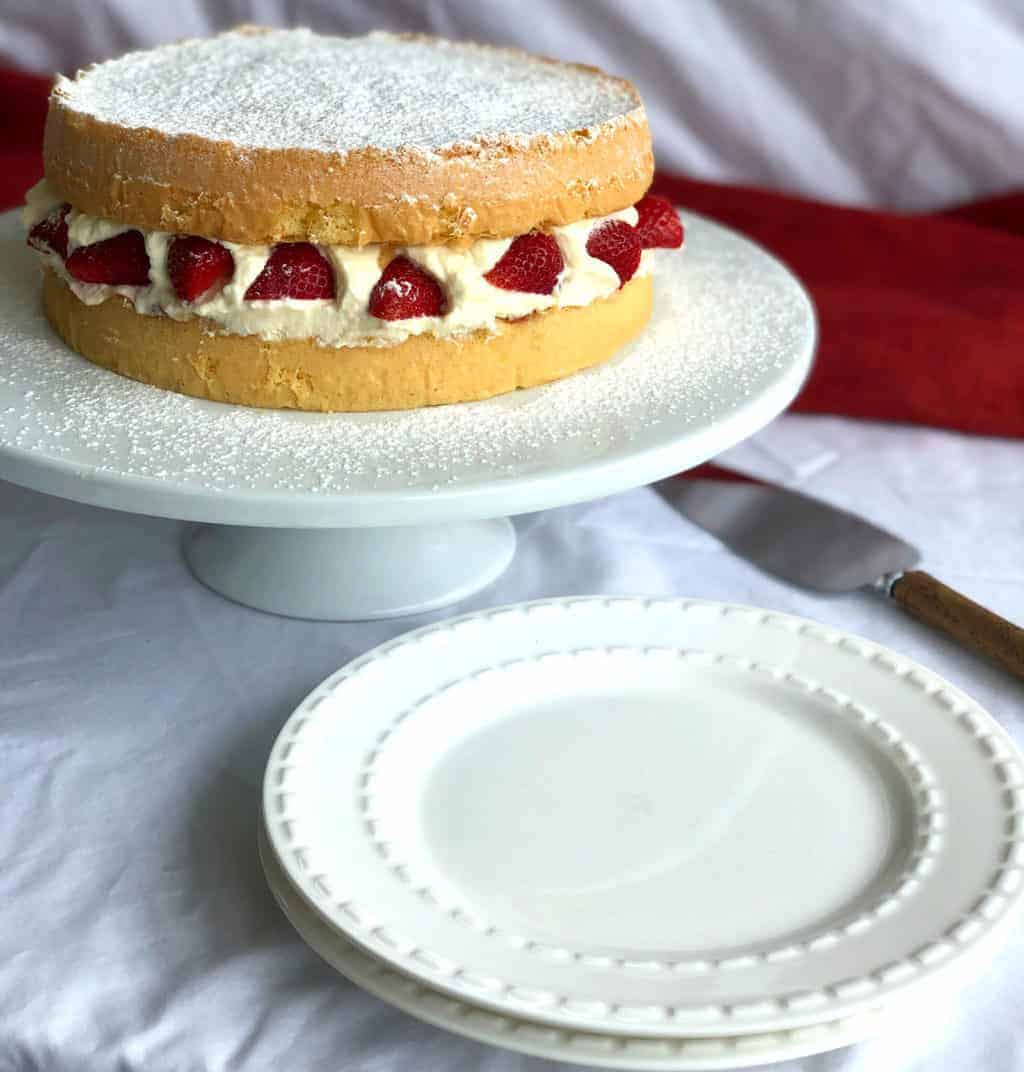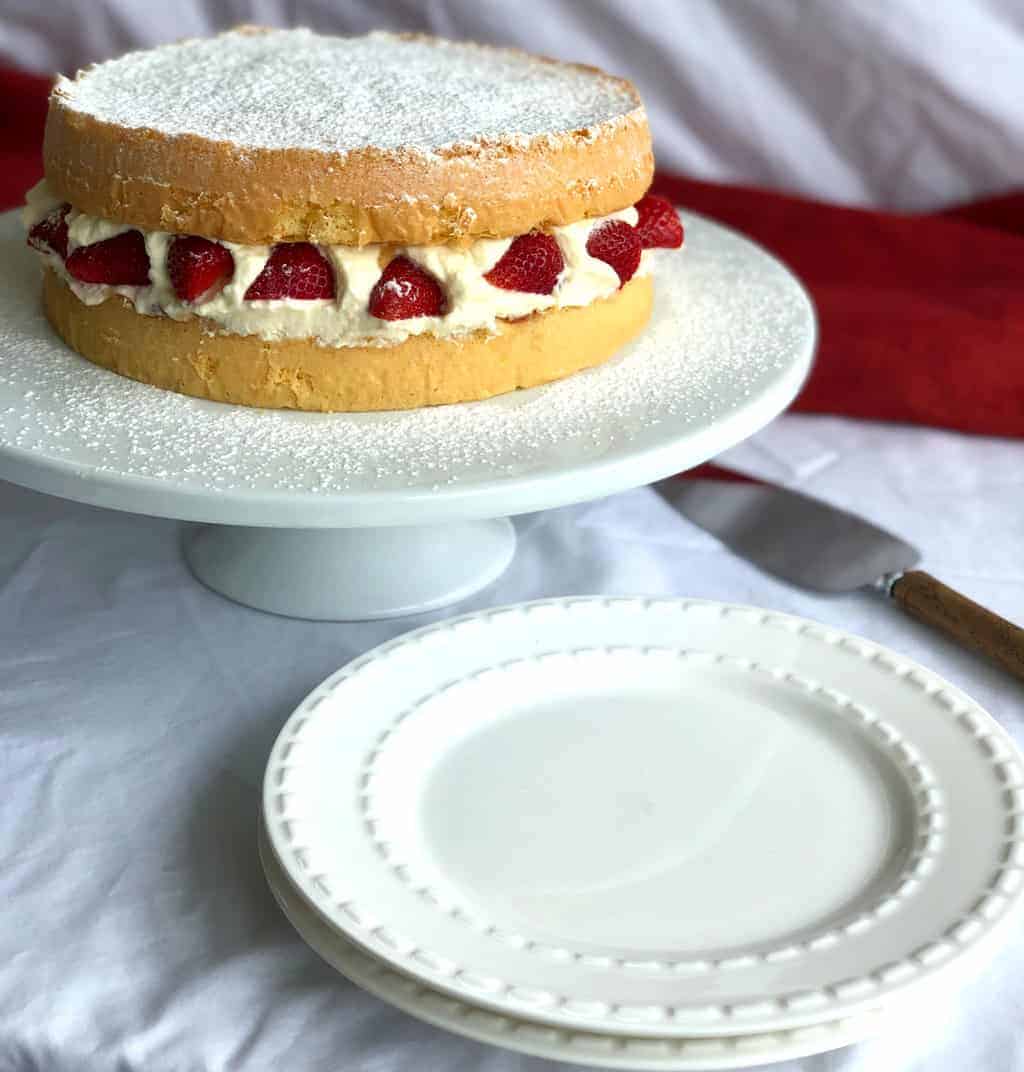 Sponge Cakes are a delicious light cake, sometimes called a Genoise because of the added butter in this version, but they are a Sponge rather than a Cake because of all the added air and so little fat. The air is created due to the extended beating of the eggs, and the overall lightness of the ingredients and technique. I hope to give you a great method for creating this recipe yourself so you will be able to store this one away and enjoy making them forever.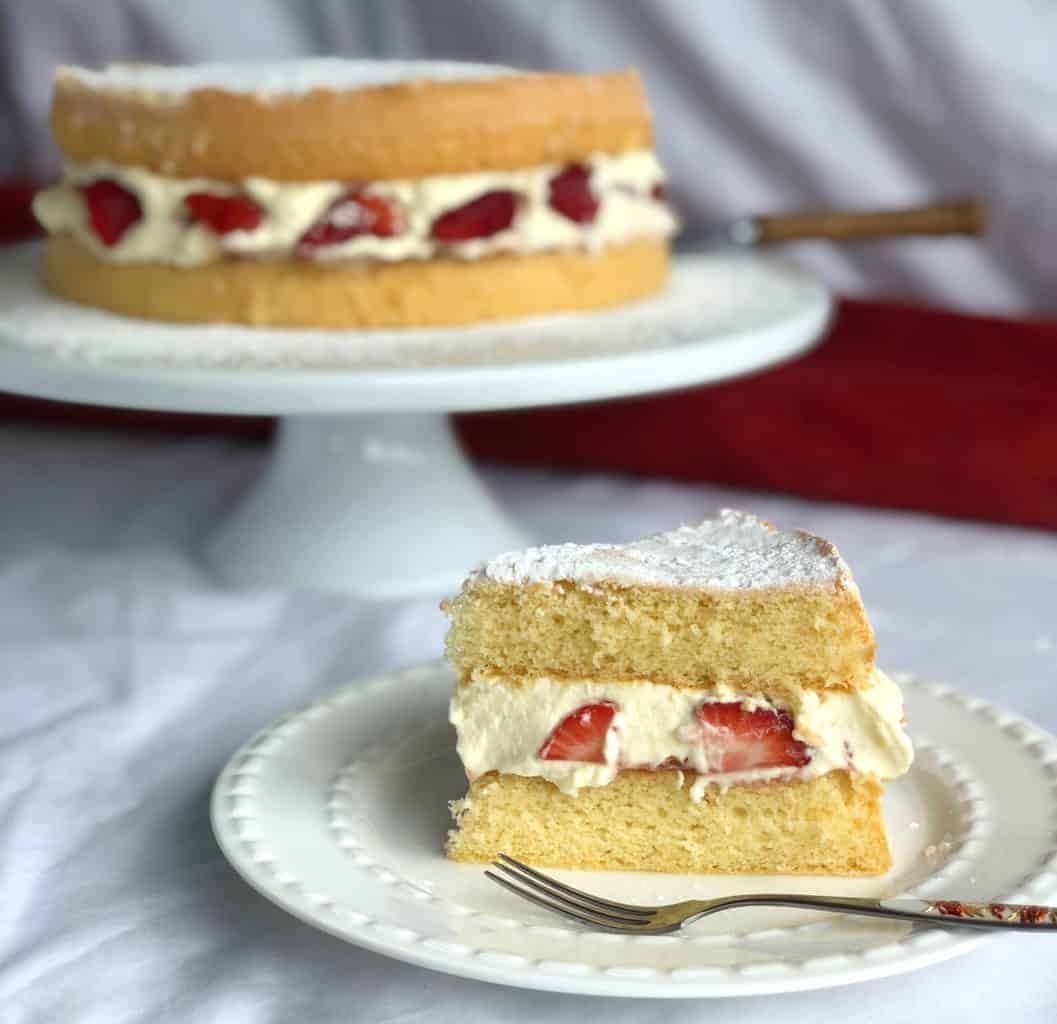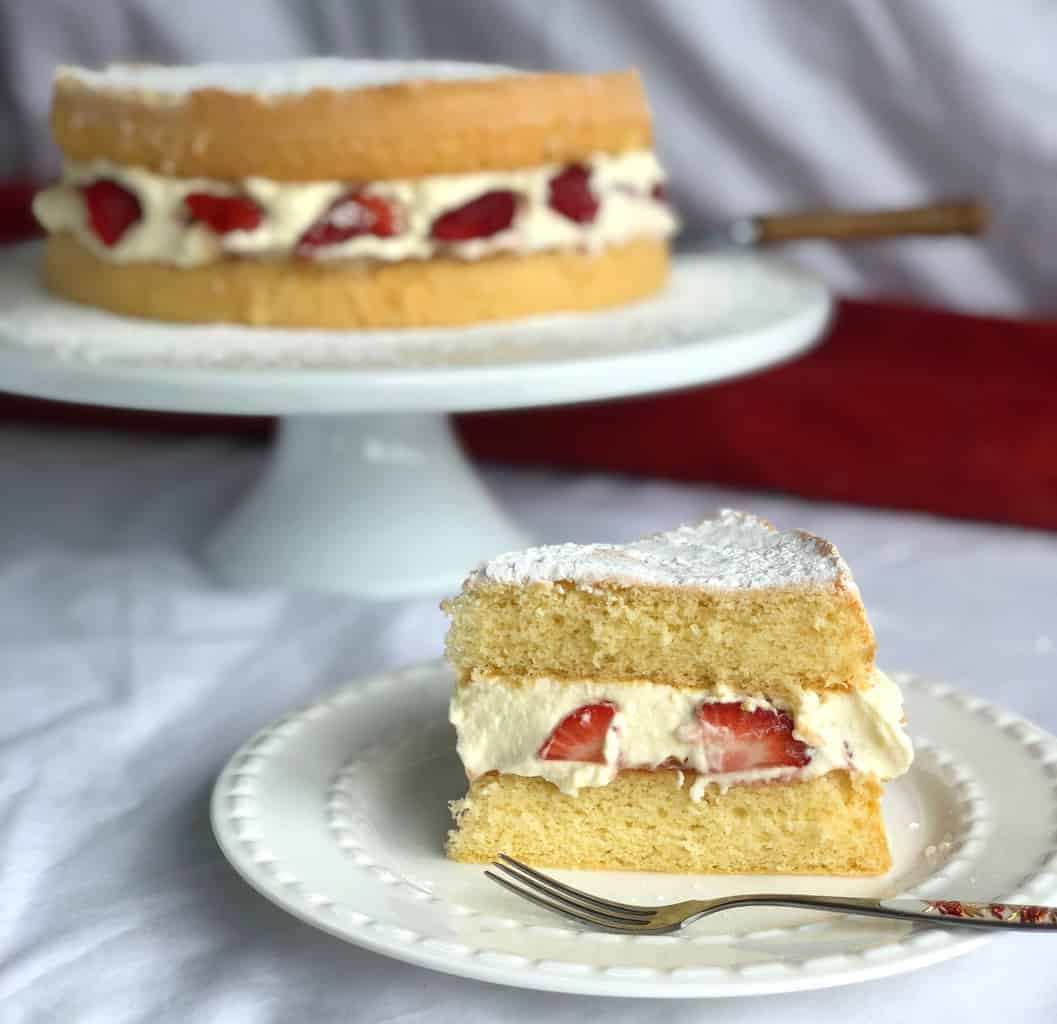 If you are already a super sponge maker then feel free to add any of your own tips in the comments down below. I know there are lots of versions and lots of experts out there! I am not but its nice to share what I know for those still learning. There are many ways to serve sponge cake, our favourite is with lashings of cream, strawberries and jam. You can leave this plain, or even use as a base for Lamingtons!


The key to a lovely light sponge is to create air. This begins with the 10 minute beating of the eggs and sugar. This allows a lot of air to incorporate into the mixture, you can do this with either hand held electric beaters or the whisk attachment on a food processor. Next is sifting your dry ingredients 3 times to ensure once added they are as aerated and light as they can be, and finally very gentle combining of the ingredients. Some use their hands, I prefer to use a large metal spoon.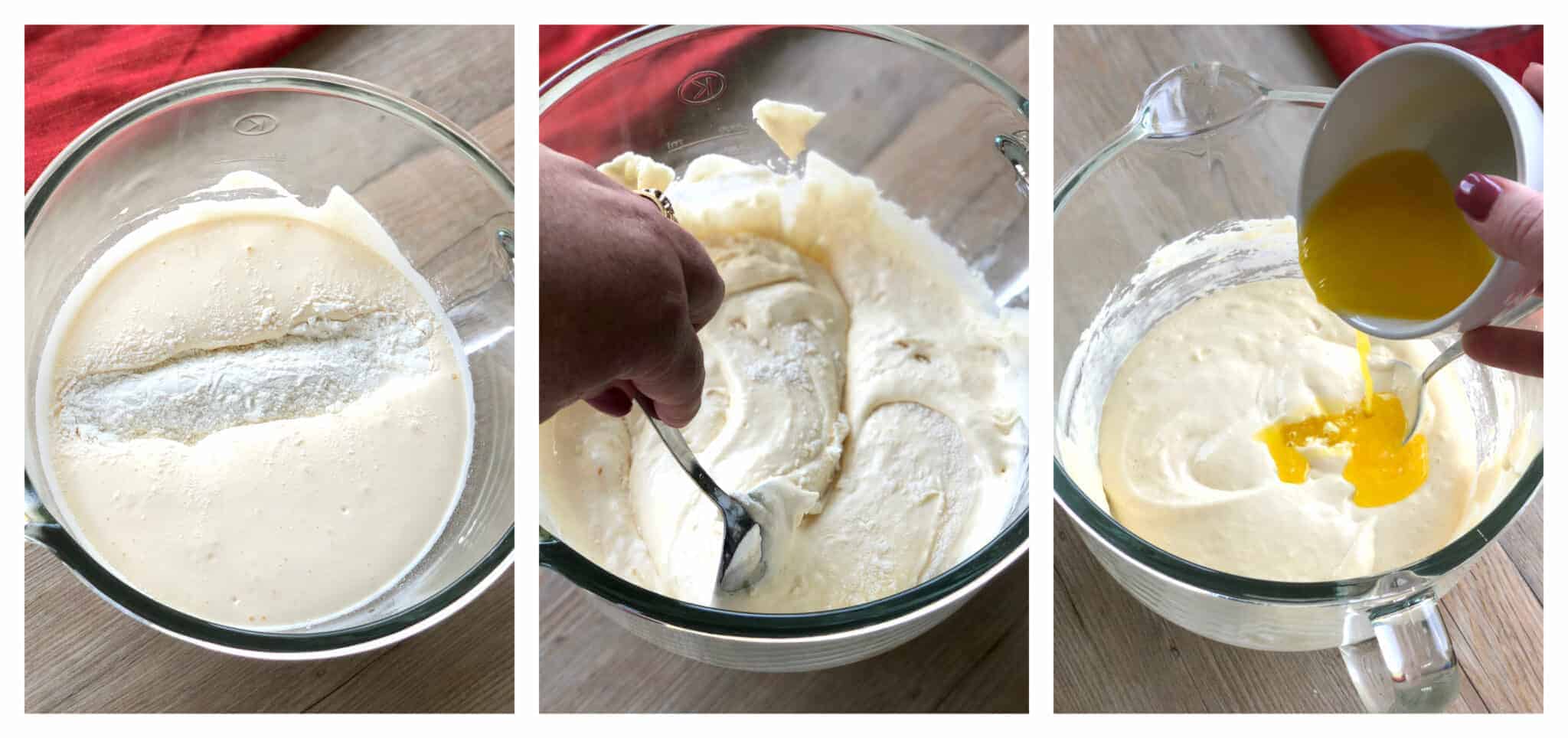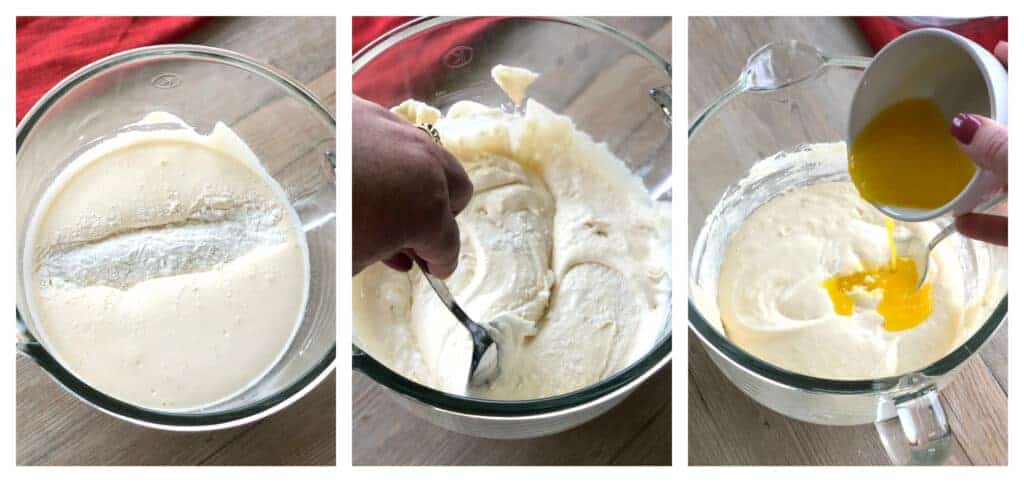 There is a bunch of equipment I like to have on hand, it might seem excessive but it works for me to recreate a gorgeously light and fluffy sponge. But you can do whatever works for you.
They are
Food Mixer or Hand Held Mixer, with glass or metal bowl only

2 Cake Tins of the Same Size

2 Medium Bowls

Sieve

Metal Spoon

Scales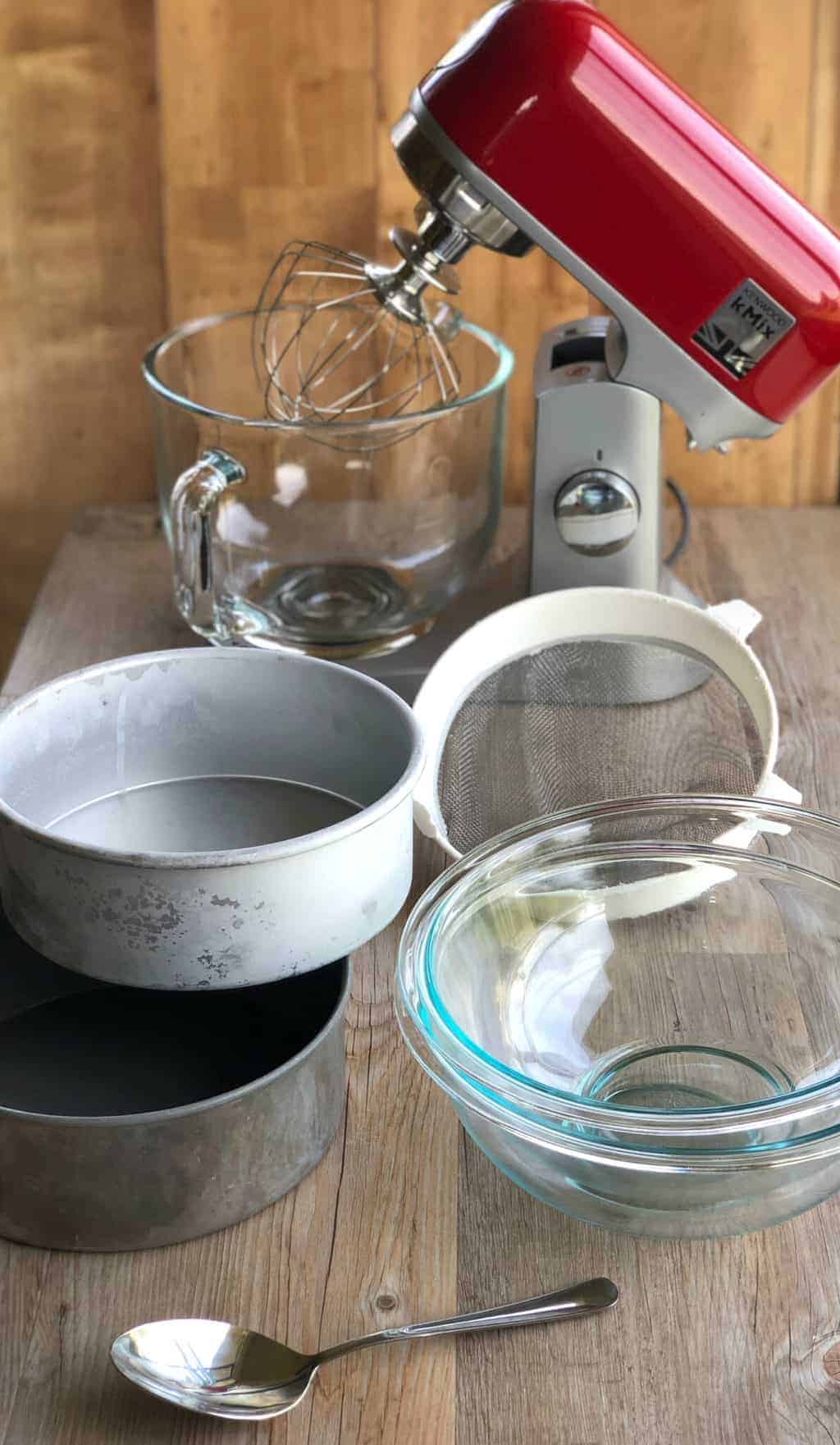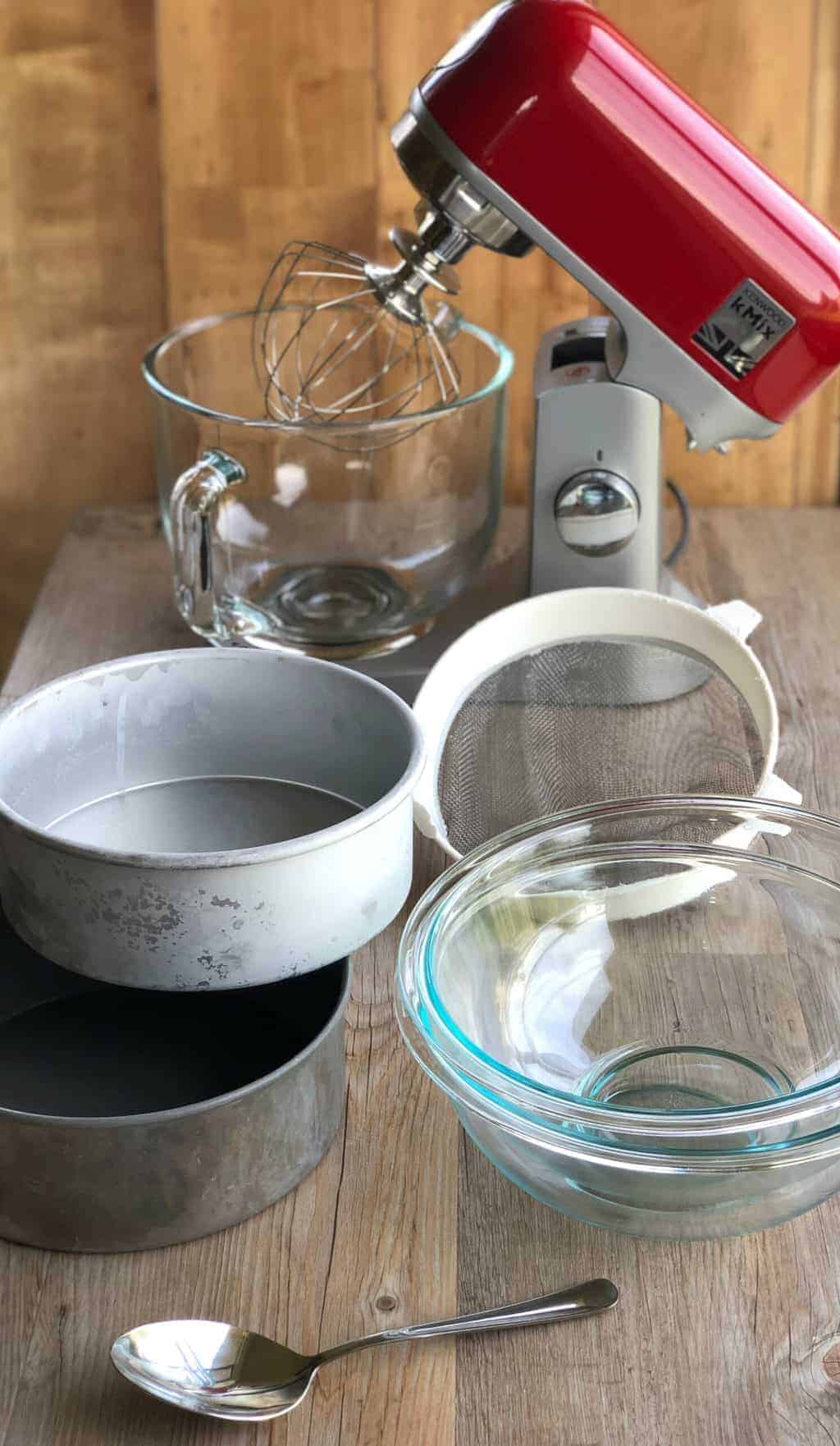 The two bowls and sieve is to make the triple sieve easy for the dry ingredients, I simply pour from one bowl to the other through the sieve. I have included a video showing all of my steps for how I make my sponges. The scales are for measuring the batter in each cake tin to ensure they are the same size, you can of course just do this by how it looks.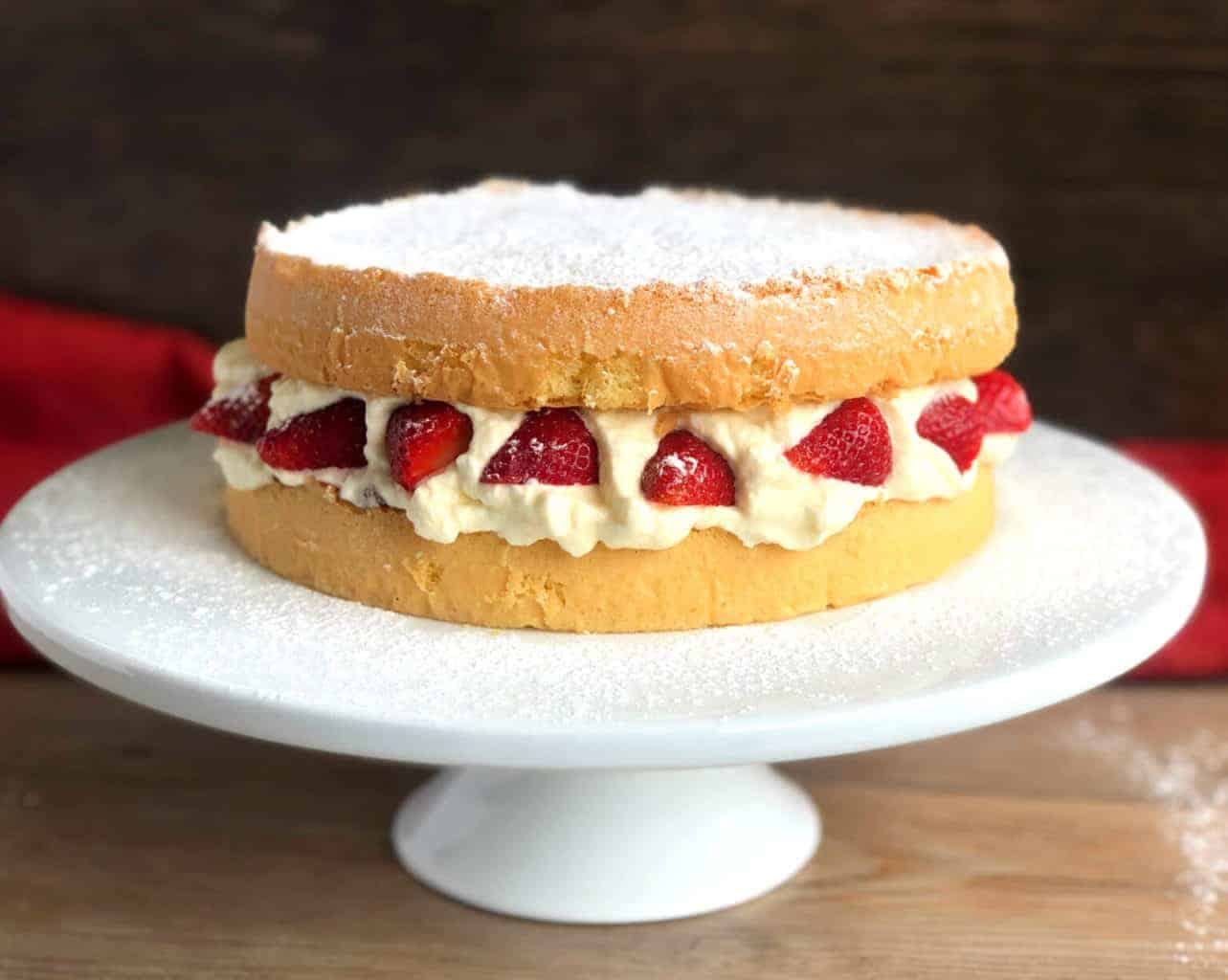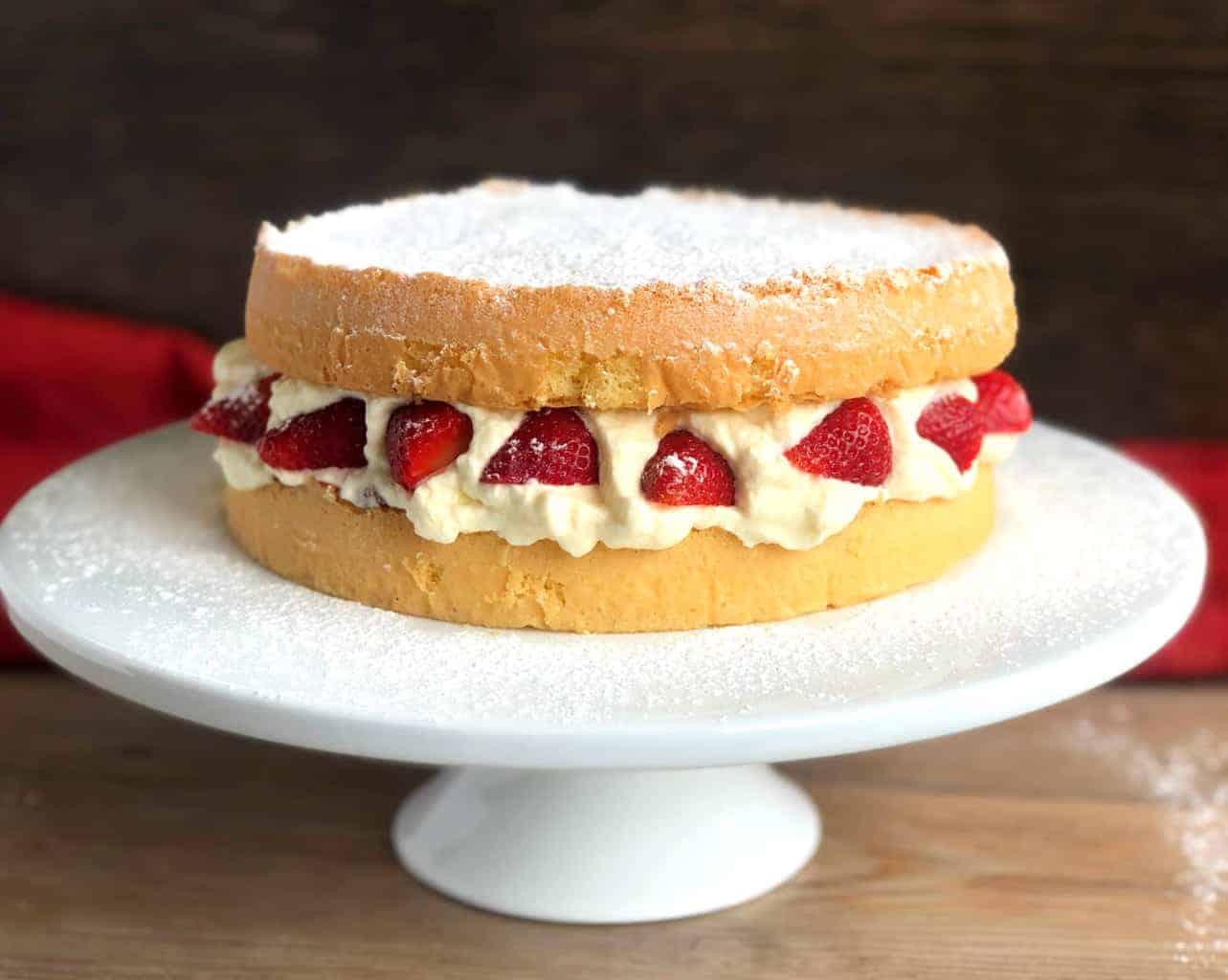 Just A Mum's Top Tips for The Best Easy Sponge Cake Recipe
Cake Tin Prep – I use two 20 cm round cake tins (8 inches). The first tip, you do not want to line sponge cake tins, it is important that it can form a crust against the sides of the tin. This is due to the cake having so little fat content. If you line the tin the sponges will be soggy. The Cake Tin Prep is simply a matter of greasing the tin with butter thoroughly, then adding flour and wriggling that around the tin until both the base and sides are covered in a thin but complete layer of flour.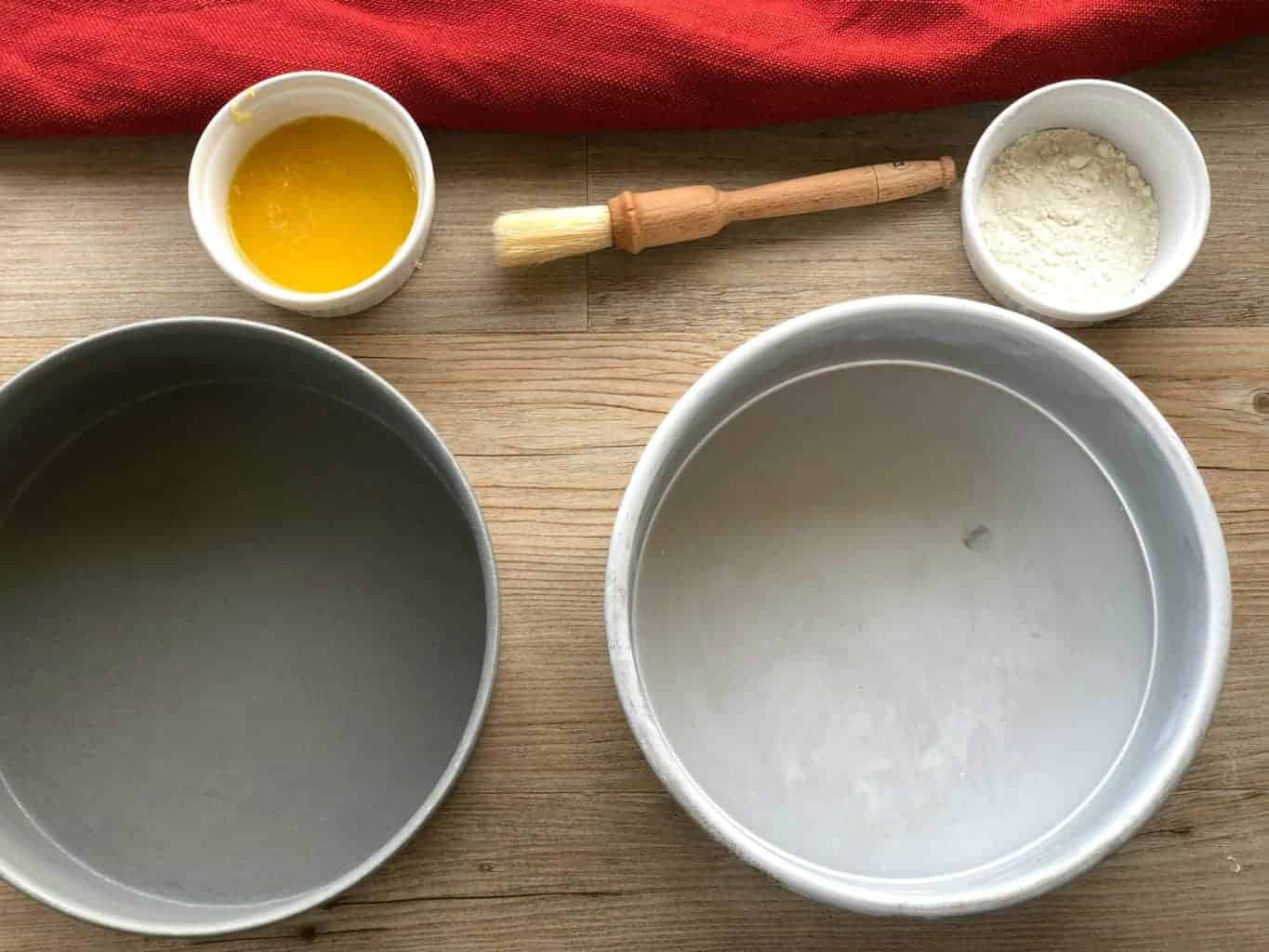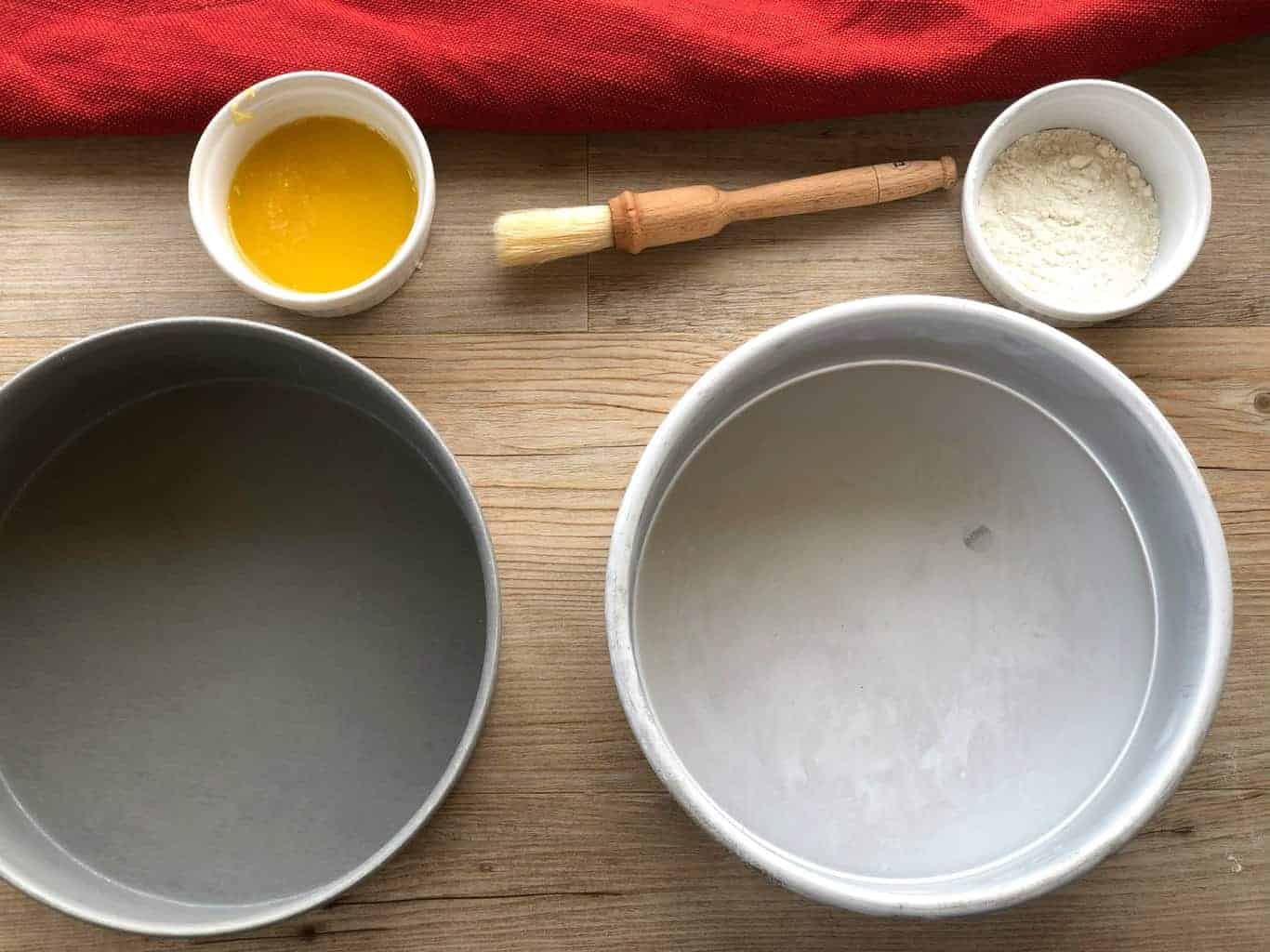 Room Temperature – Ensure your eggs are at room temperature before you begin. If you forget this step you can bring them to room temperature more quickly by breaking them into a bowl which allows the air to warm them, or by steeping the eggs in their shells in luke warm water.
10 Minute Beating – On a medium speed you want to whisk the eggs and caster sugar for 8-10 minutes. This incorporates a lot of air into the mixture. You know the mixture is ready when you can drizzle the batter back onto itself and it sits on top of the mixture for a bit before dissolving. I check at 8 minutes, but always need the extra two minutes.
Triple Sift – I always triple sift my flour and baking powder, using two bowls, I simply tip the dry ingredients between two bowls to sift three times, this ensures it is light and airy. Also be sure when you are measuring your flour initially you fluff up the flour before scooping, level off your flour with a knife and do not tap it to settle. This ensures the correct measurement.
Folding – You can either use your hand or I use a large metal spoon to incorporate my flour mixture and then the butter. A gently cutting and folding movement ensures you do not lose that precious air you created with the 10 minute beating
Weighing – Ensuring all the ingredients are measured correctly is important, but also it is nice to have even sized cakes. So in order to achieve the even cakes, I measure them as I pour in the batter. Using my scales and ensuring that first my cake tins weigh the same, I pour approximately half the batter in the first pan while it sits on the scales, usually just under half. Then I pour half into the next pan on the scales. Then I alternate and top them up until they weigh the same. Then gently turn the pans to cover the base evenly of each pan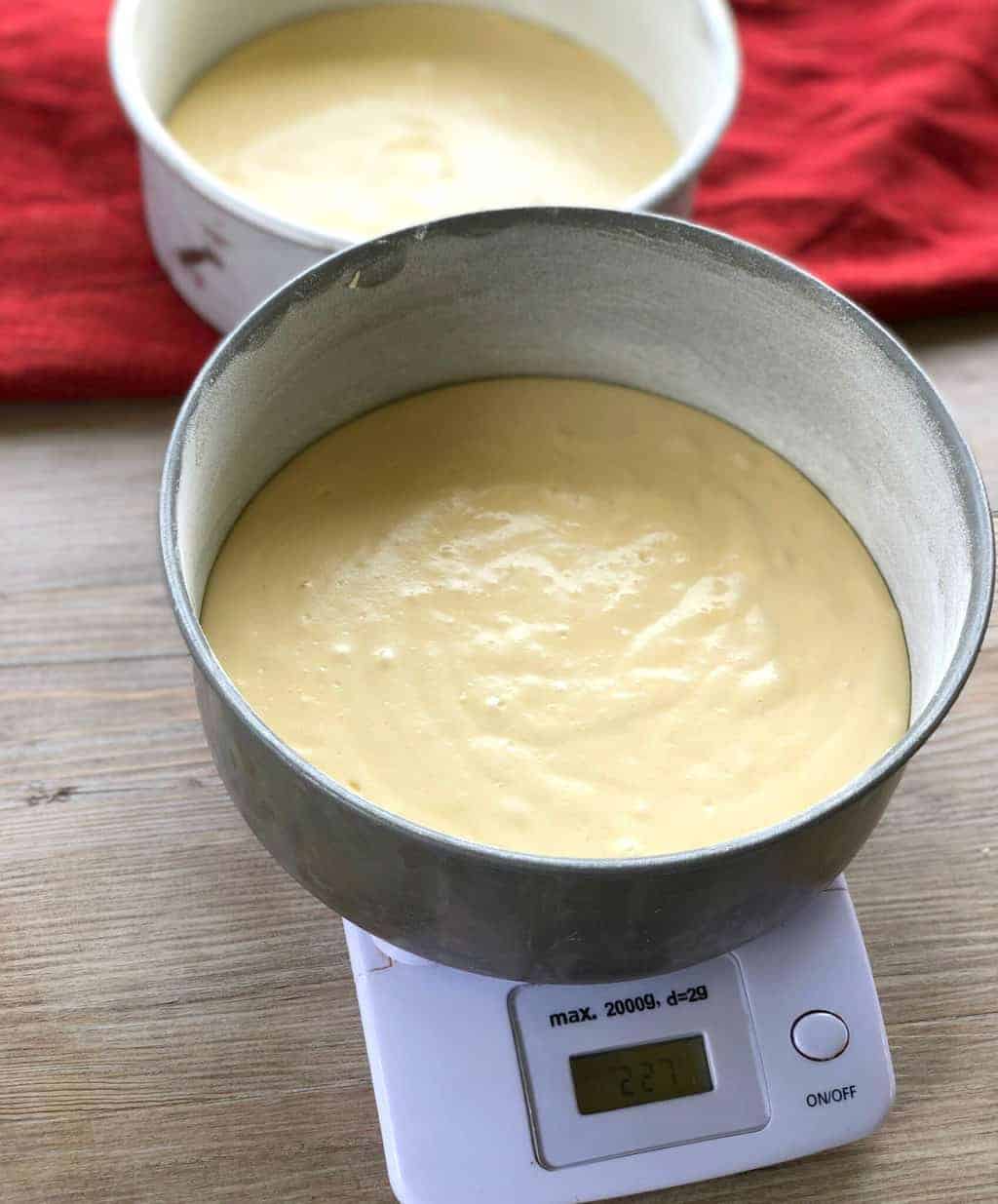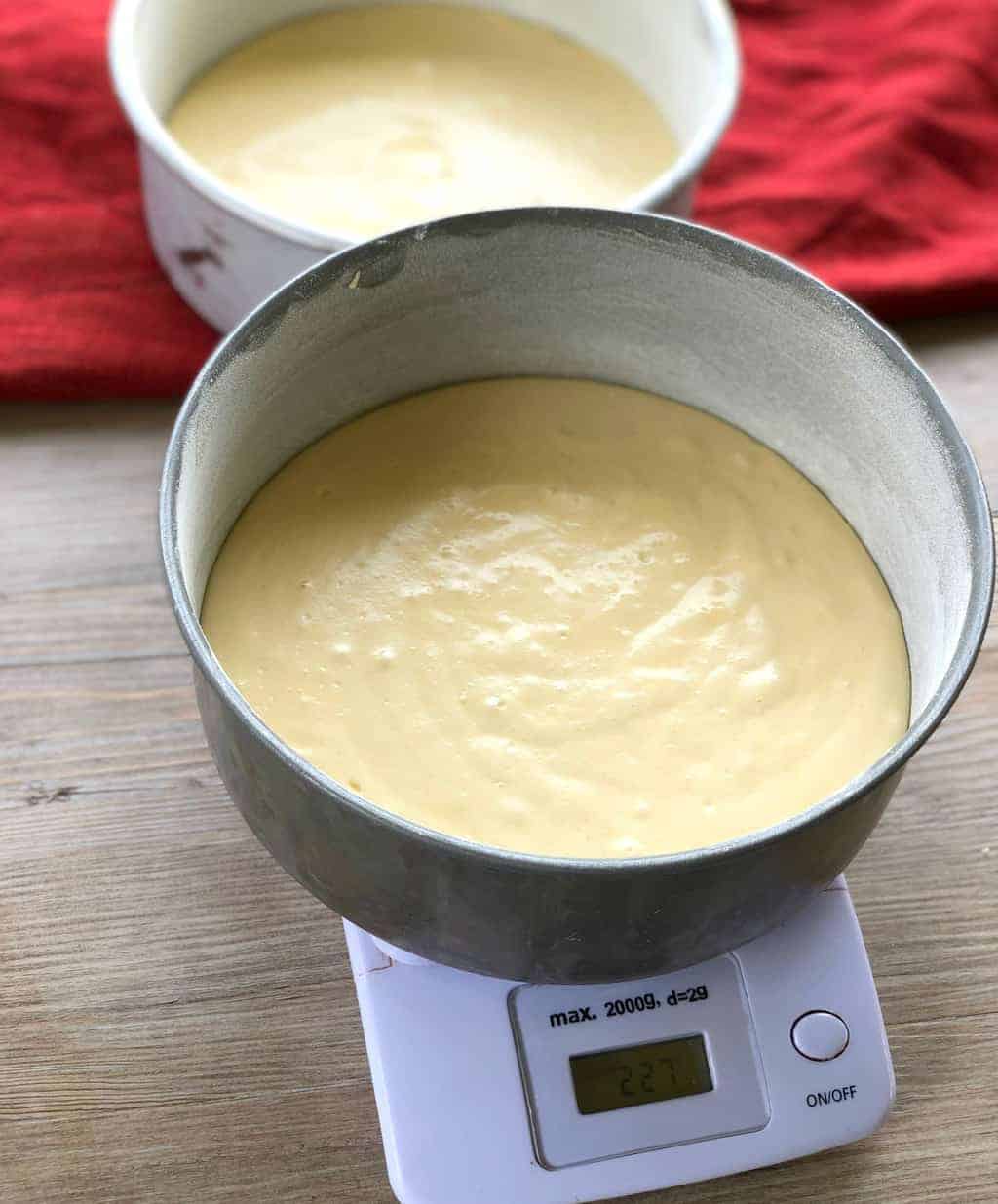 Baking – When placing the cakes in the oven be careful not to knock them or you will remove the air, then it is important to not open the oven for the first 15 minutes at least or they will collapse. They take between 15 & 18 minutes depending on your oven. You can usually fit both cakes on the one shelf for even cooking so you can use the basic Bake function. Do not pierce with a skewer to test if done, again this will collapse the cake. Instead it will bounce back to the touch once cooked.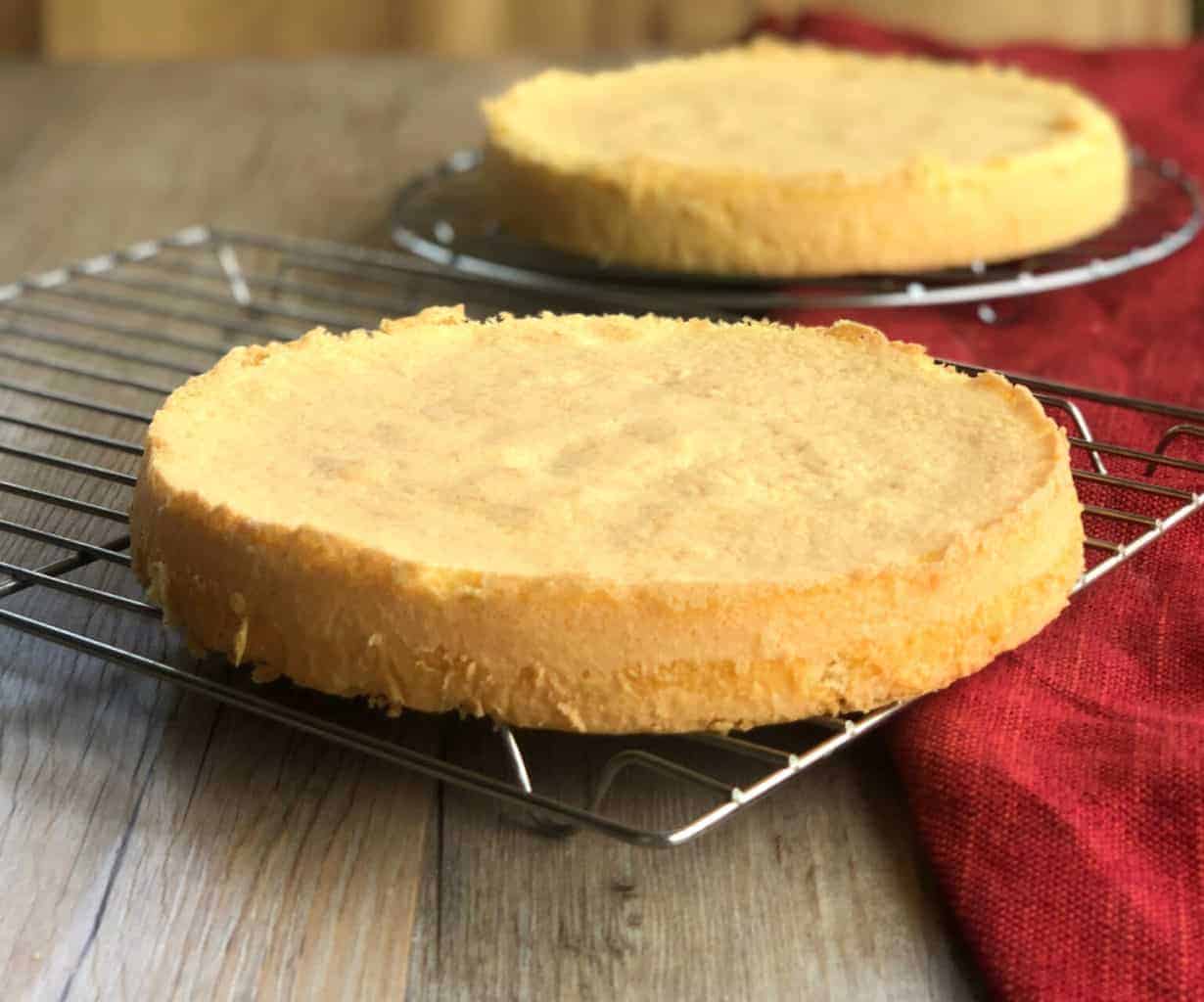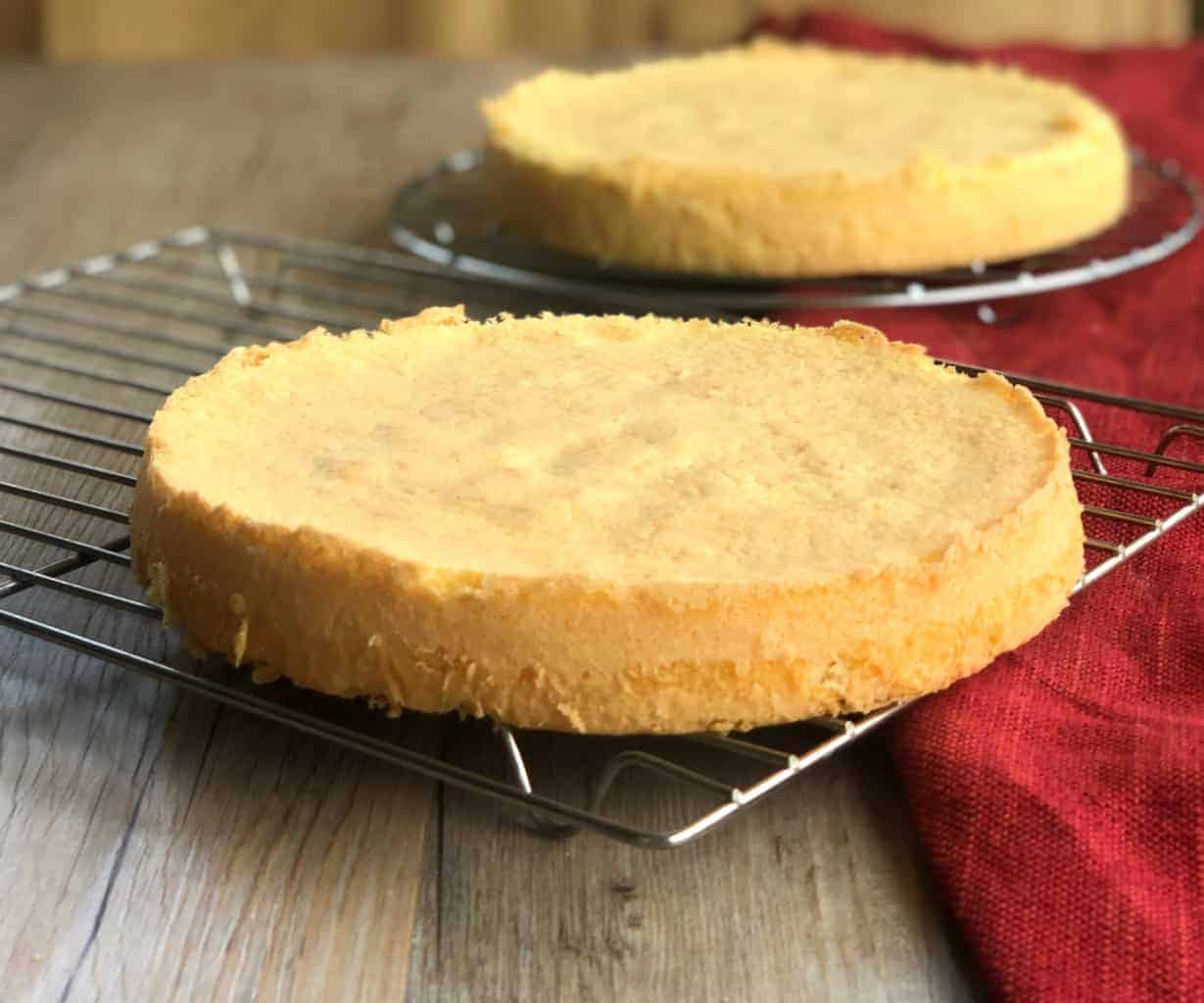 Cooling – Once you remove from the oven you want to immediately turn the cake out onto cooling racks. To do this I have the racks ready, and turn the cake out onto my hand then invert onto a wire rack as per my video. This way the base goes on the rack ensures that the wire marks are on the middle. If you want no wire marks then simply place a few tea towels on the wire rack first. Ensure the sponges are away from a draft as this can also cause them to sink.


How your serve your Sponge Cake is completely up to you. We like ours with Jam, Cream and Strawberries if they are in season. Because this mixture makes two separate cakes there is no need to slice it in half which makes it nice and tidy to serve! It is hard to believe such a small amount of ingredients can make two lovely halves of a sponge. Sponges are best served fresh so if you are not eating it straight away I recommend wrapping the cakes in plastic wrap until ready to use, then assemble just before serving.


I then like to dust the sponge cake with a lovely dusting of icing sugar to finish. You can serve this straight away, I think sponge is best served just before eating as it is light and fluffy. Alternatively if you do need to store a cream filled sponge store it in the fridge which can make it go a little hard, so bring up to more of a room temperature slightly before serving if you chill it.
Are you still with me or have you simply scrolled on by to get to the recipe? I hope all these tips are helpful for first time sponge makers. I am no expert and I know people have been making sponge cakes for hundreds of years, it does not need to be complicated but it does have those few tips to make your sponge a winner each time.

Onto the recipe, I cannot wait to see photos and messages to hear how your sponge cakes worked.
Thank you so much for stopping by to check out my latest recipes on my blog. If you are not already be sure to follow me on
Facebook
or
Instagram
for more deliciousness, and you can register your email in the subscription box below to receive all my recipes as I publish them.
If you like the look of this Easy Sponge Cake Recipe then check out more of my delicious cake recipes here
Happy Baking!